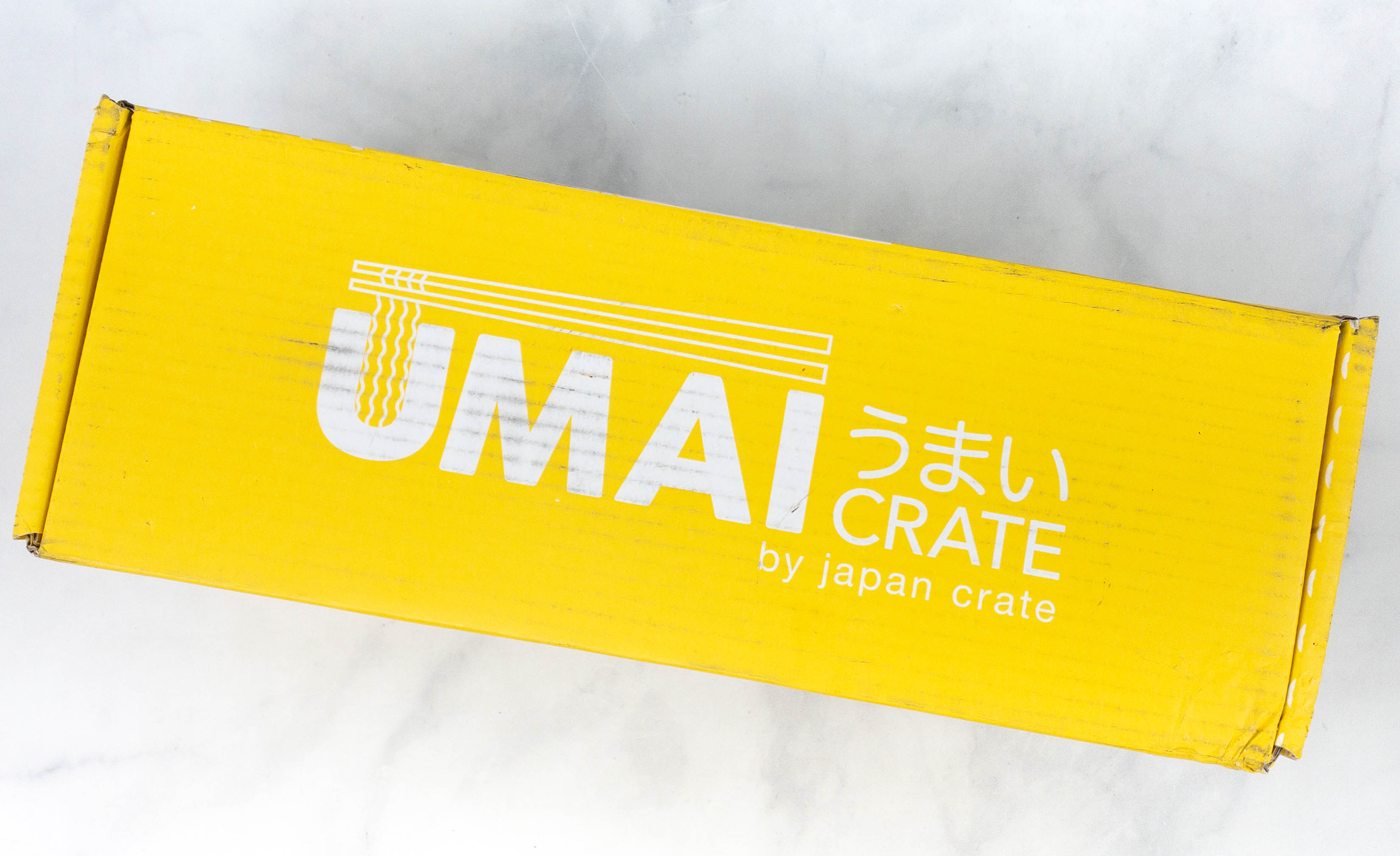 Umai Crate is a monthly subscription box that brings you exclusive Japanese-style noodles every month. The subscription costs $49.95 per month, and you'll get 7-8 noodles straight from Japan, plus bonus items like gachapons, collectible chopsticks, and more.
Umai Crate is from the same makers that bring you Japan Crate, Doki Doki Crate, and Inku Crate!
DEAL: Take $3 off your first crate. Use coupon code HELLO.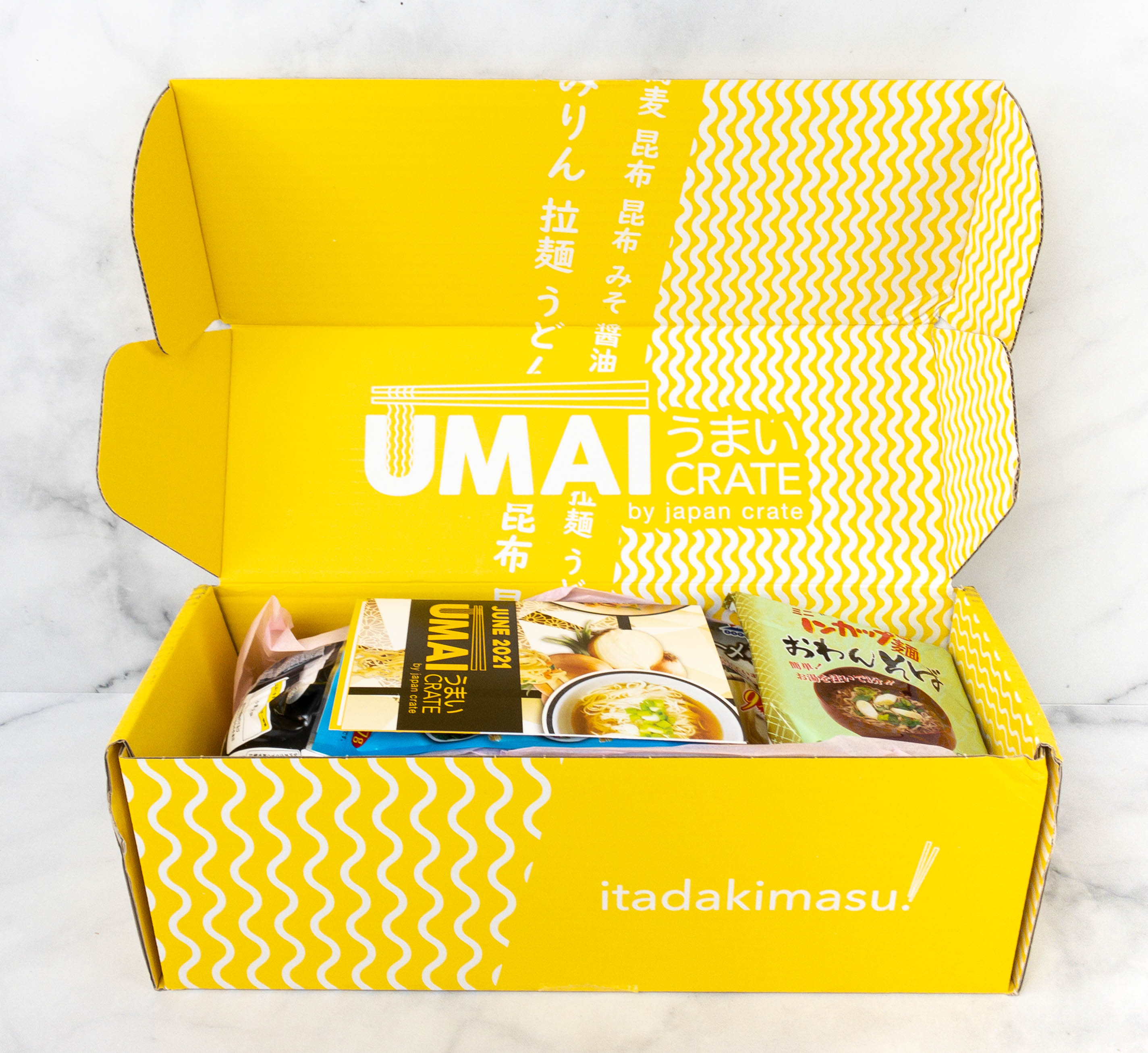 I'm excited to try this month's featured noodles! They all arrived in a fun, yellow box.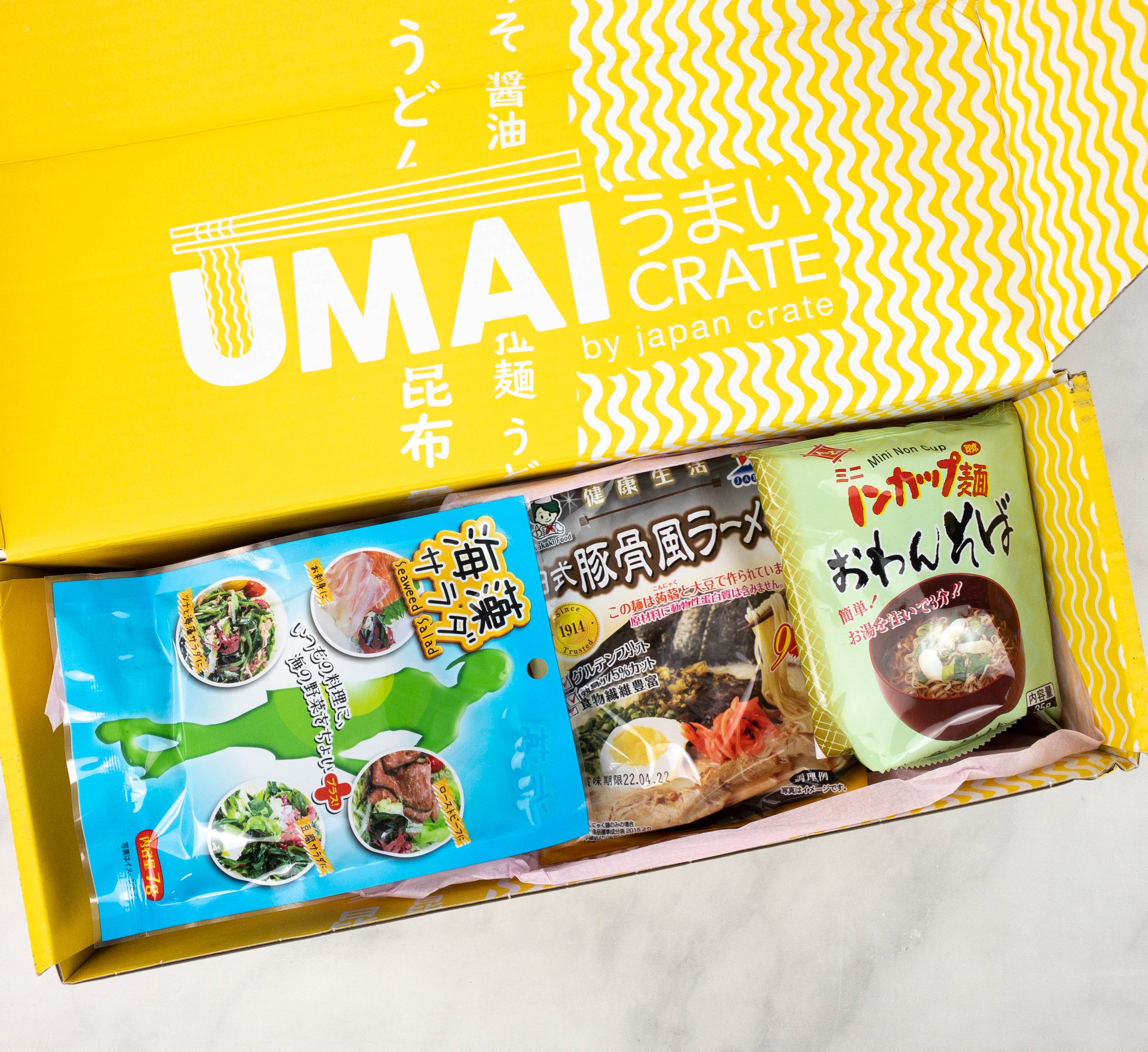 Aside from the wrapping paper, there's no extra packaging in the box.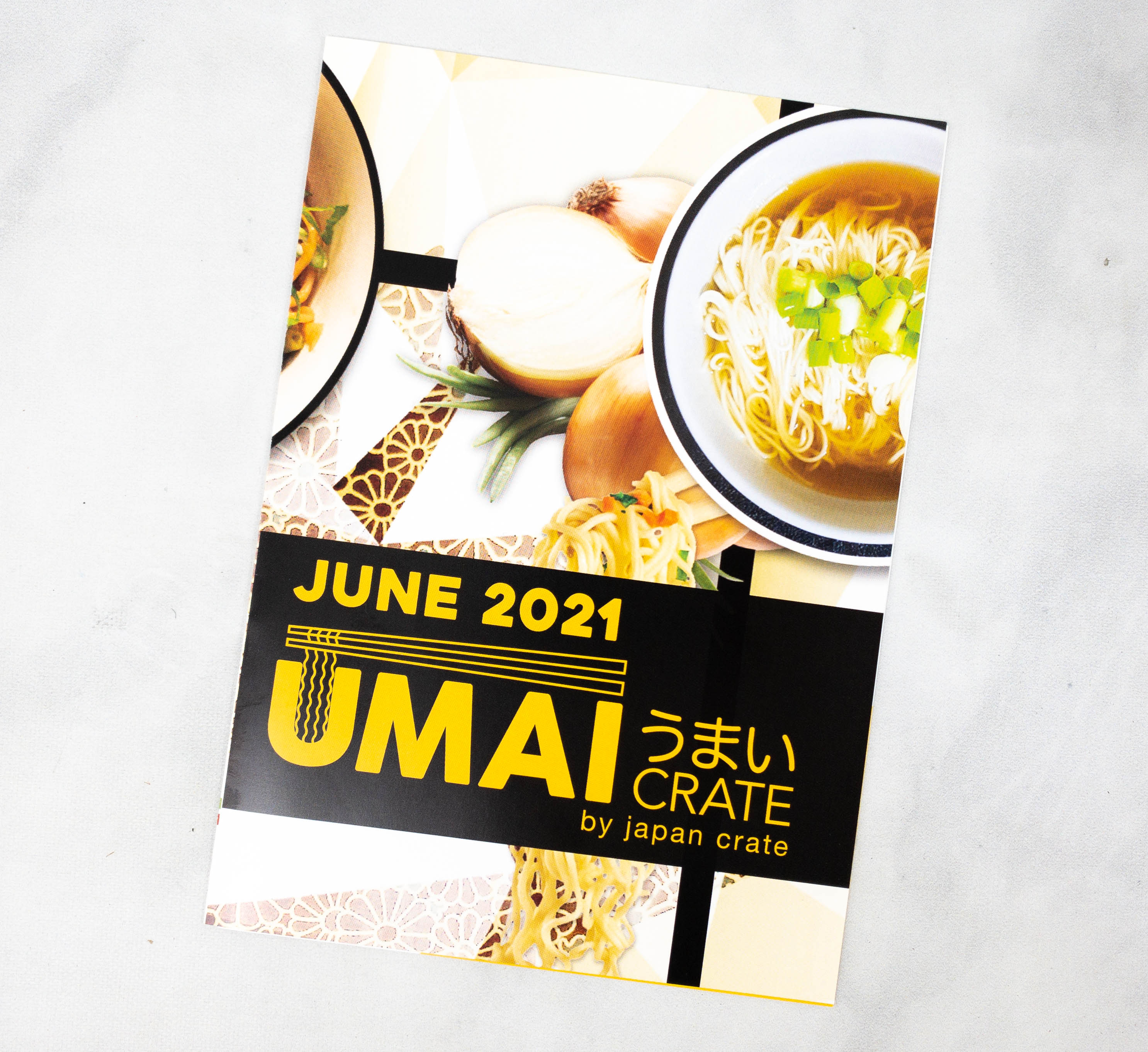 It includes a booklet that contains a couple of fun articles about noodles and the noodle eating culture in Japan.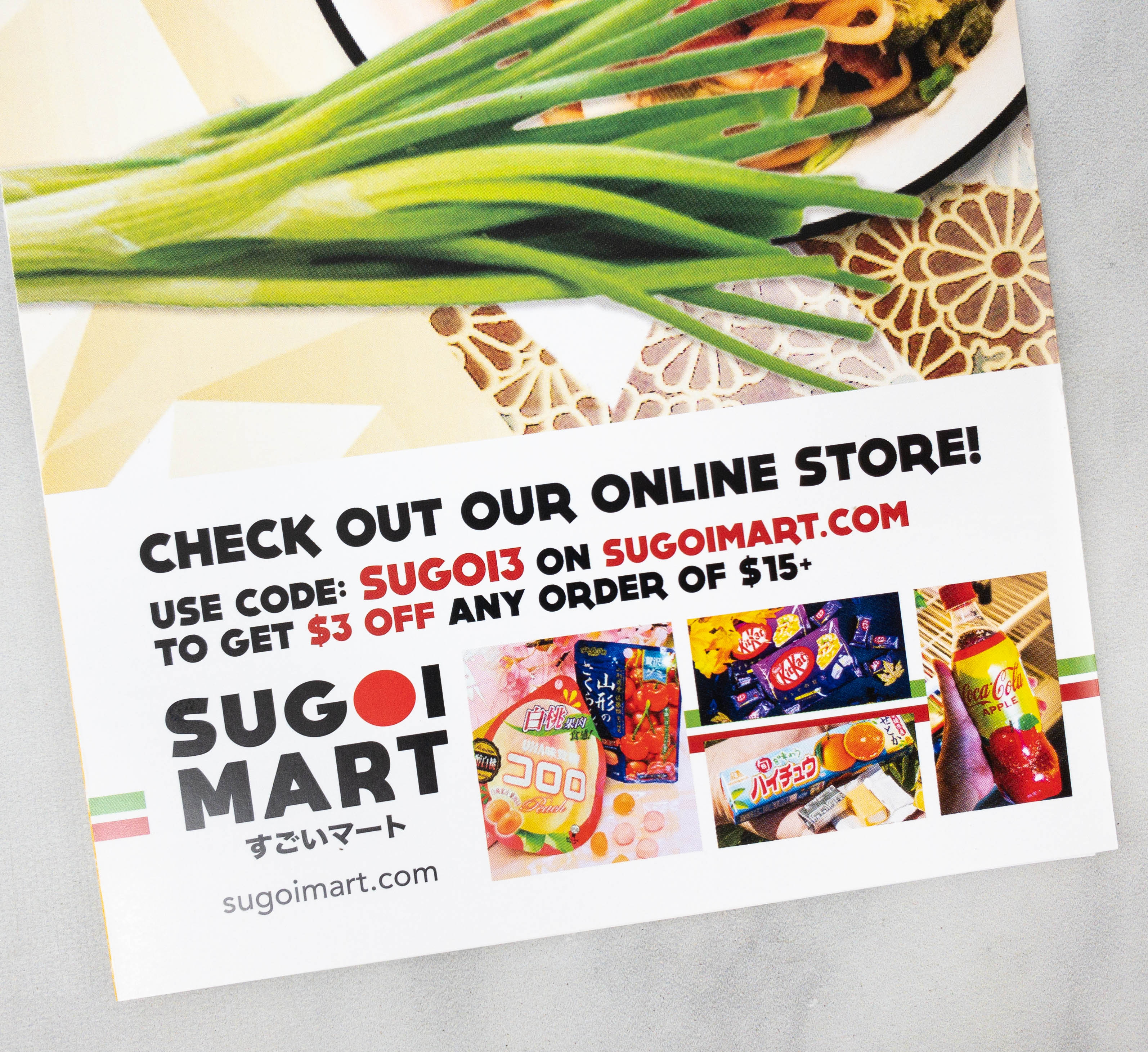 There's also an ad for Sugoi Mart!
Here's a list of all the items in the box, with their specific descriptions and directions for cooking. This month's bonus item is Seaweed Salad!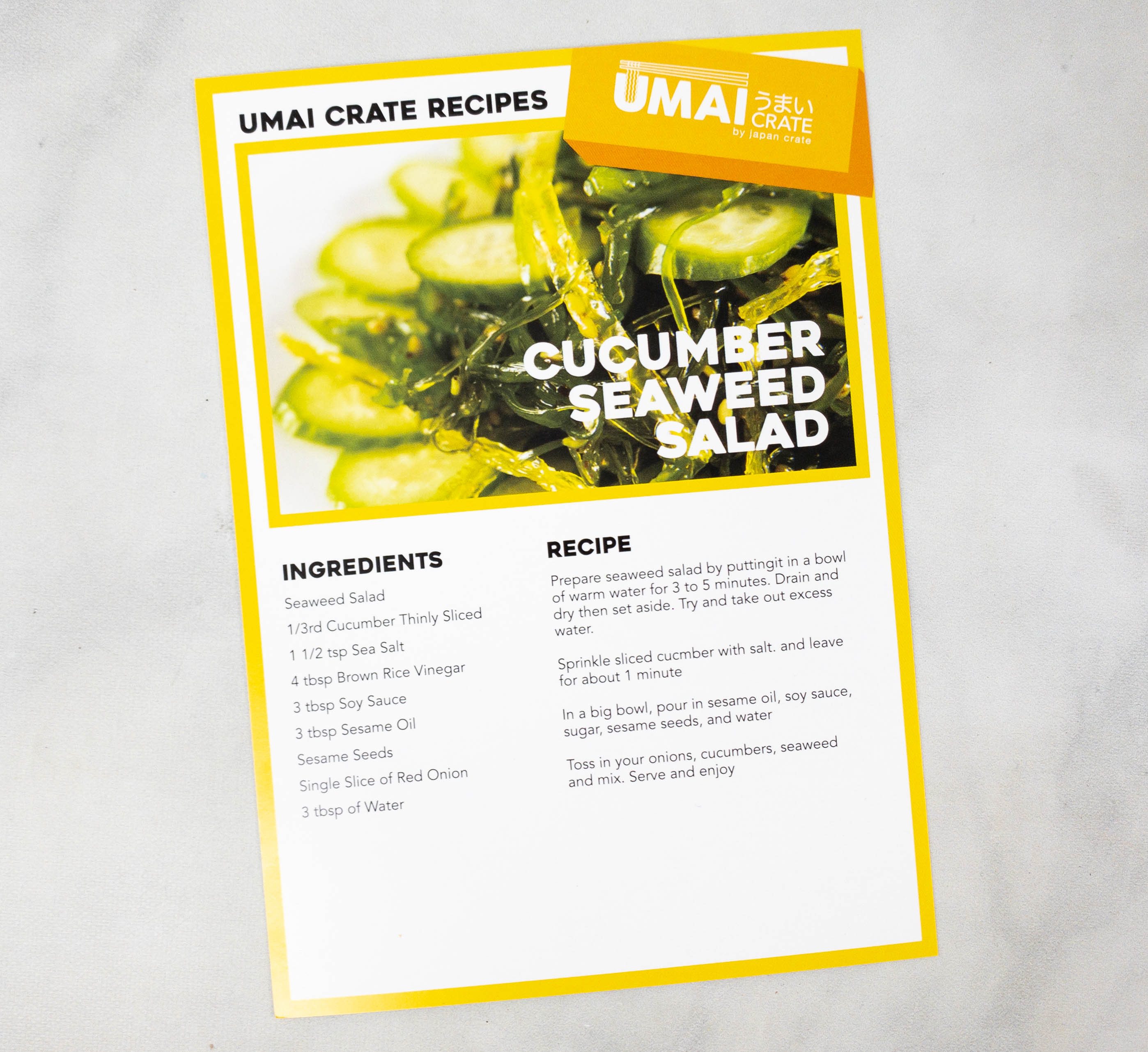 They even provide an exclusive Umai Crate recipe in each box and for this month, it's Cucumber Seaweed Salad!
Everything in my June 2021 Umai Crate box!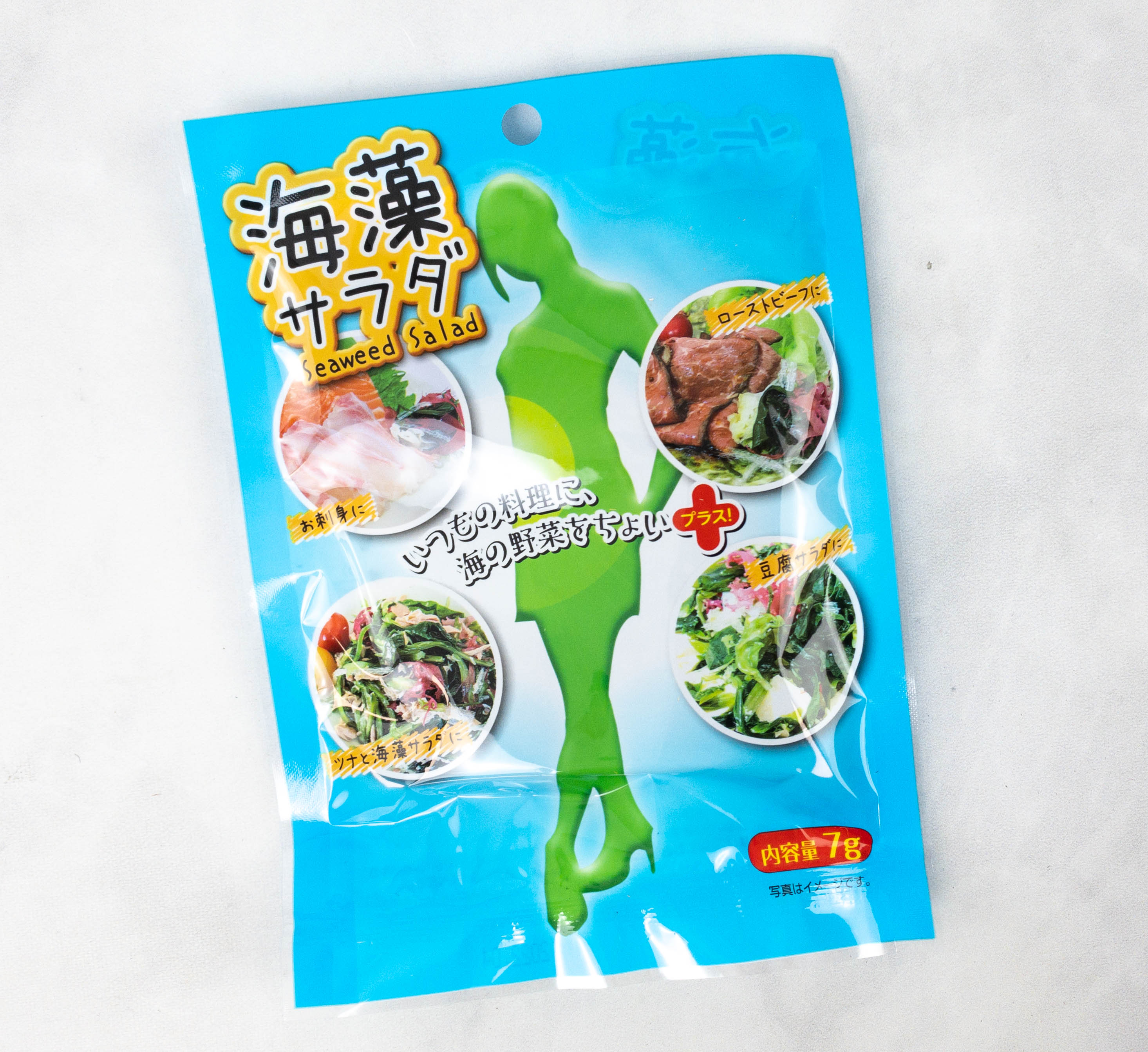 Seaweed Salad. More commonly used as a side dish, seaweeds are a great source of mineral and dietary fibers. It also adds a unique taste that enhances the flavor of most meals!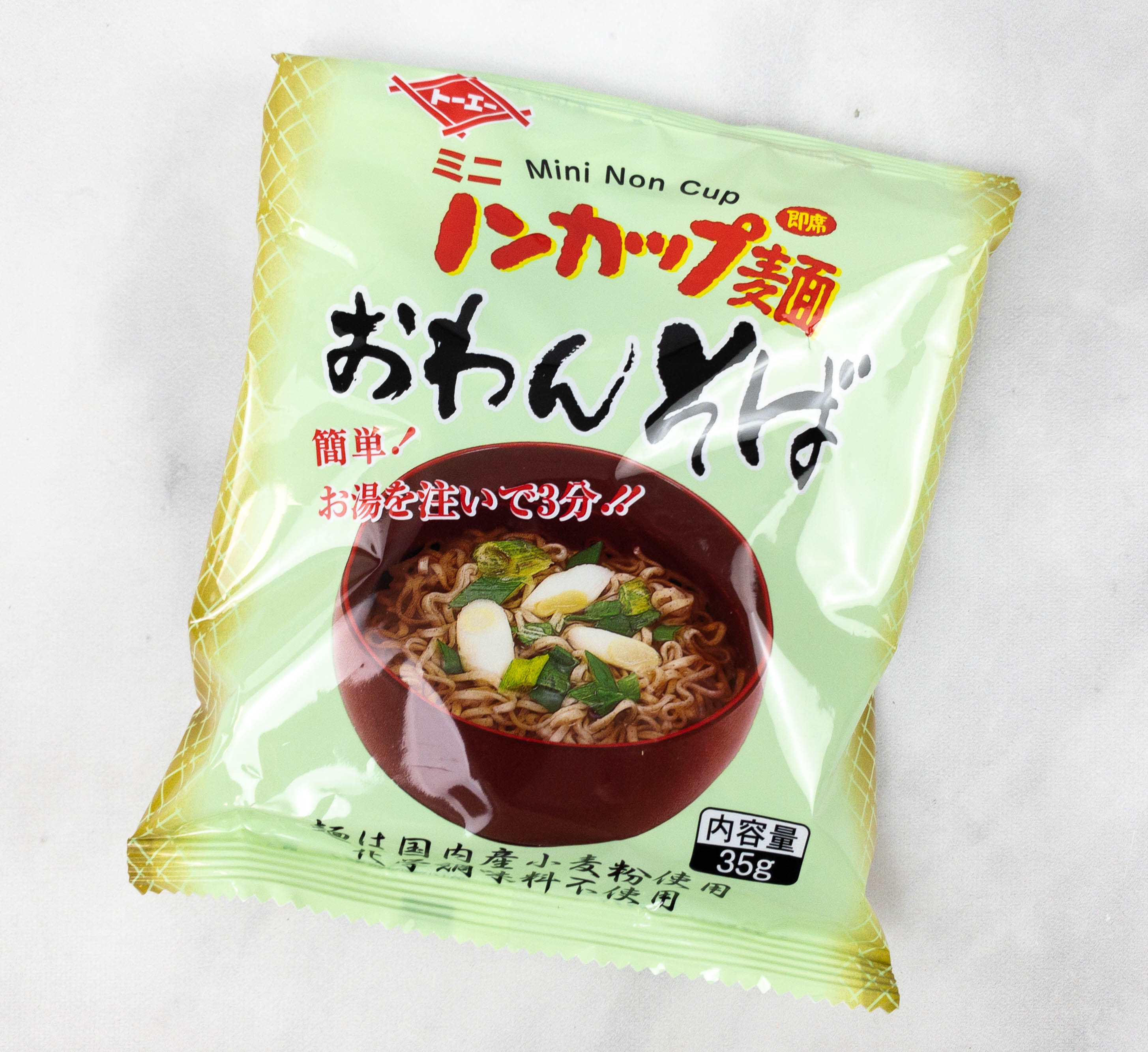 Japanese Owan Soba. This savory dish is one of the most popular traditional Japanese meals. With added ingredients like green onions, soft boiled egg, red pepper, and tenkasu (crunchy bits of deep fried flour-batter), this can turn to a more exciting and delicious meal.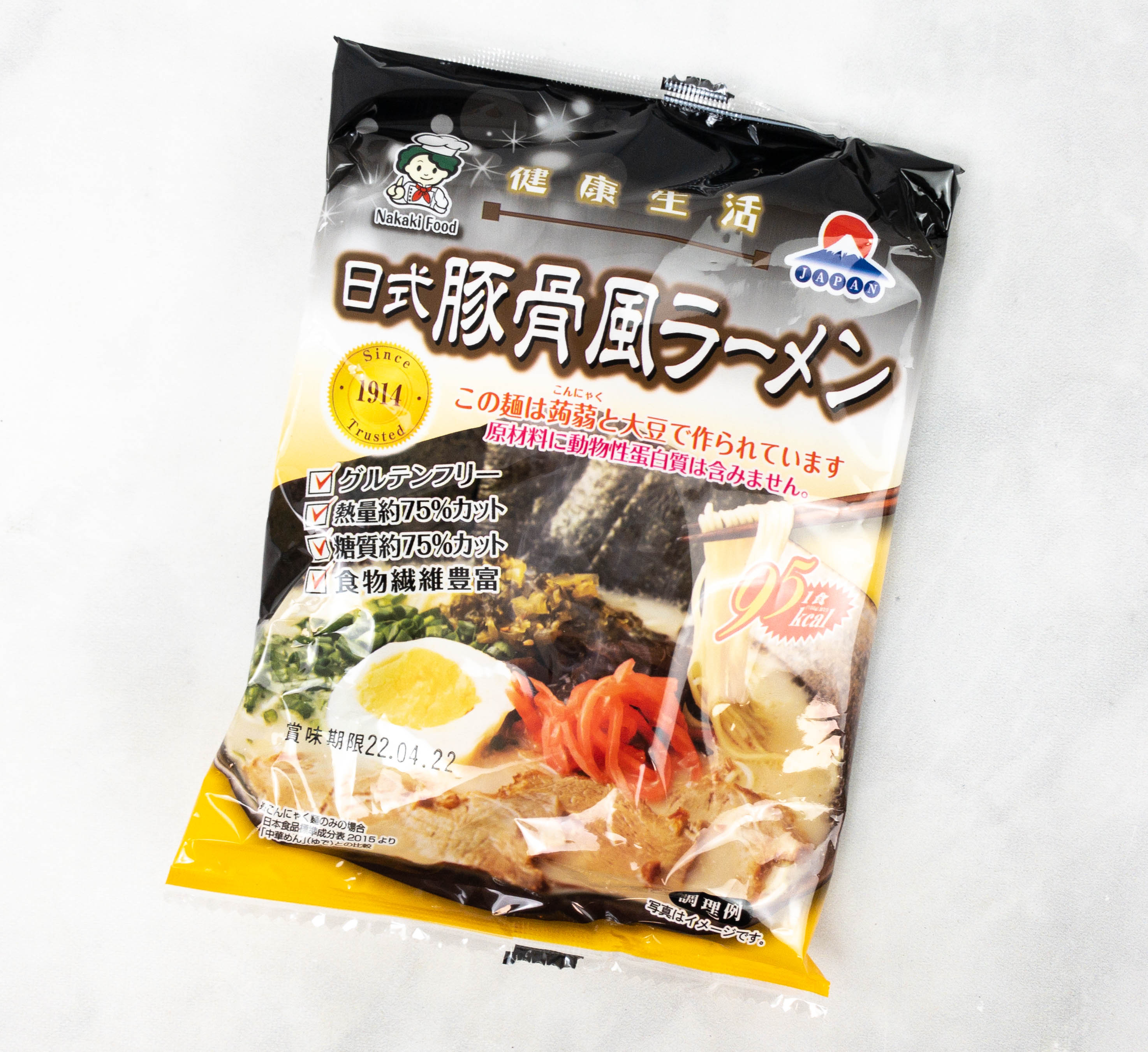 Tonkotsu Ramen. It's a ramen that has a rich white pork bone base with firm noodles made from konjac potato and soybean. Aside from the flavorful broth, the ingredients are also gluten free. This one goes well with grilled pork and soft boiled egg. You can also add in red pickled ginger, green onion, and black pepper!
Fish Dashi and Veggie Ramen – Shoyu Flavor. Here's a delicious ramen with a rich soy sauce flavor! This simple dish is quick to cook, and you can also add some garnish or your choice of protein to take it to the next level.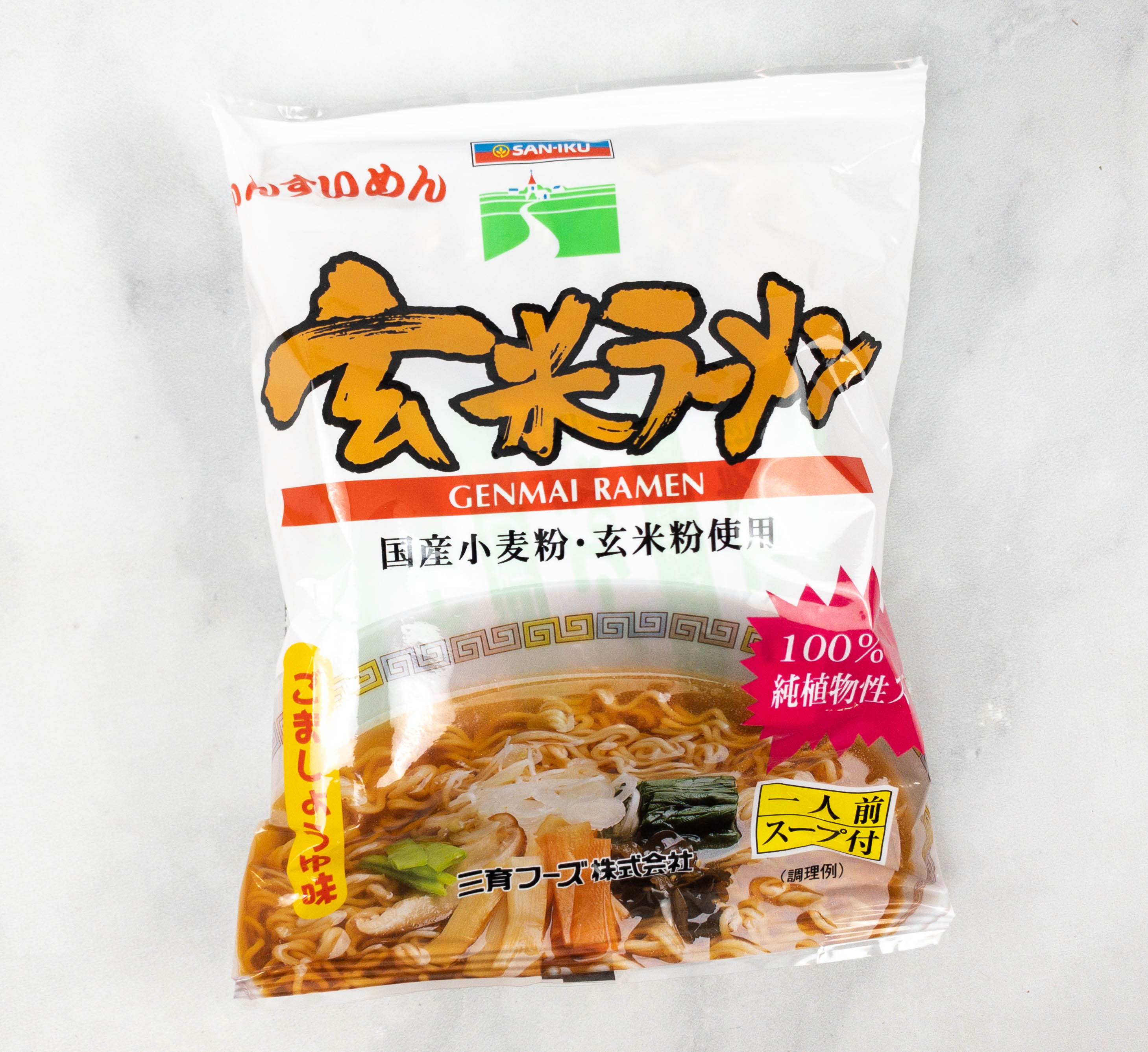 Genmai Ramen. They also sent a pack of healthy ramen with noodles made with brown rice. It's paired with a rich broth with noticeable sesame taste. Corn and bamboo shoots would make nice toppings for this noodle dish!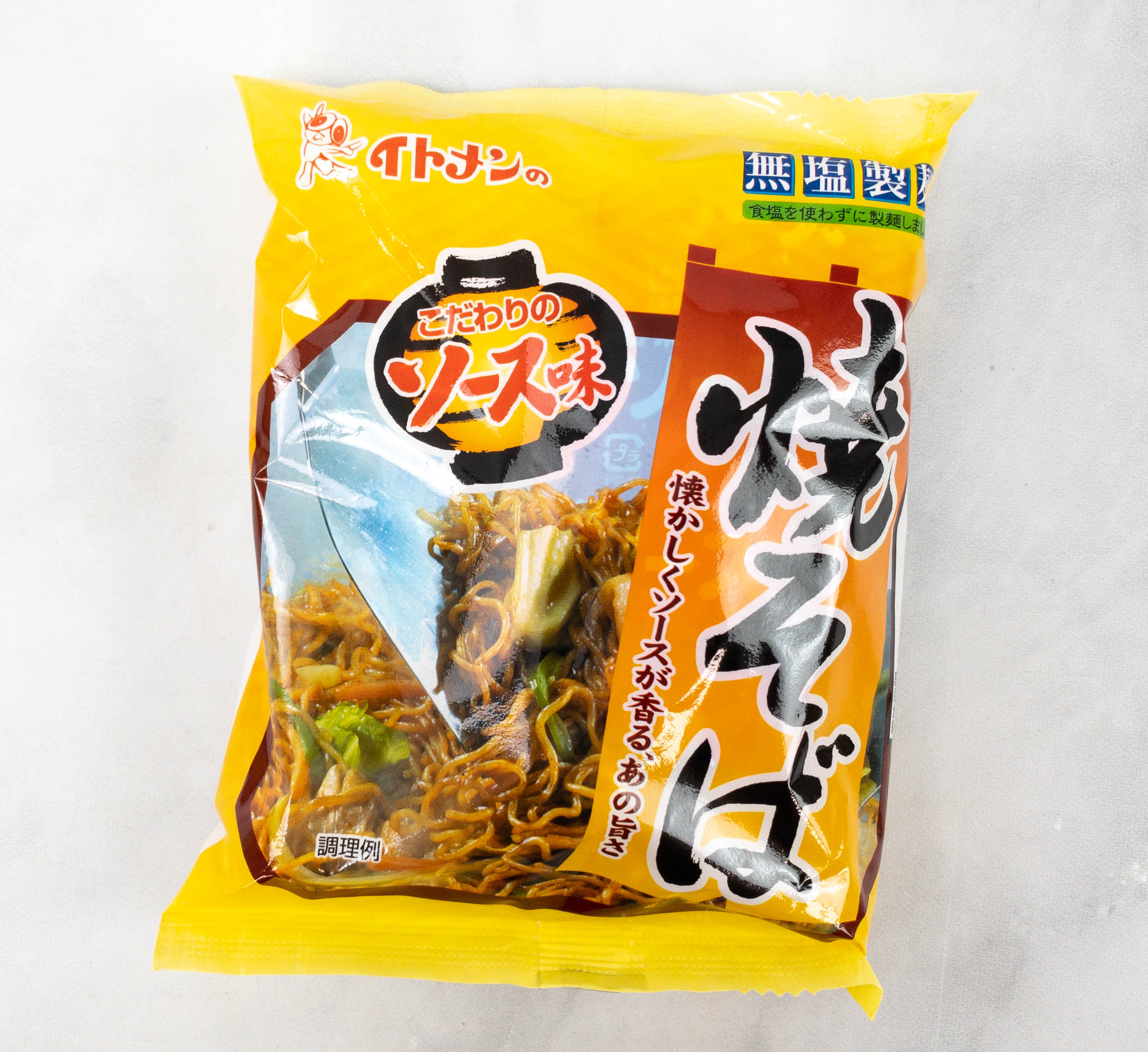 Sauce Yakisoba. This is a healthier version of Yakisoba, a popular noodle dish in Japan, as it's made with salt-free noodles. To make it more special, it is paired with a special scented sauce that has a very appealing fruity flavor. It's perfect with cabbage and green onions! If you want it spicy, just add shichimi pepper.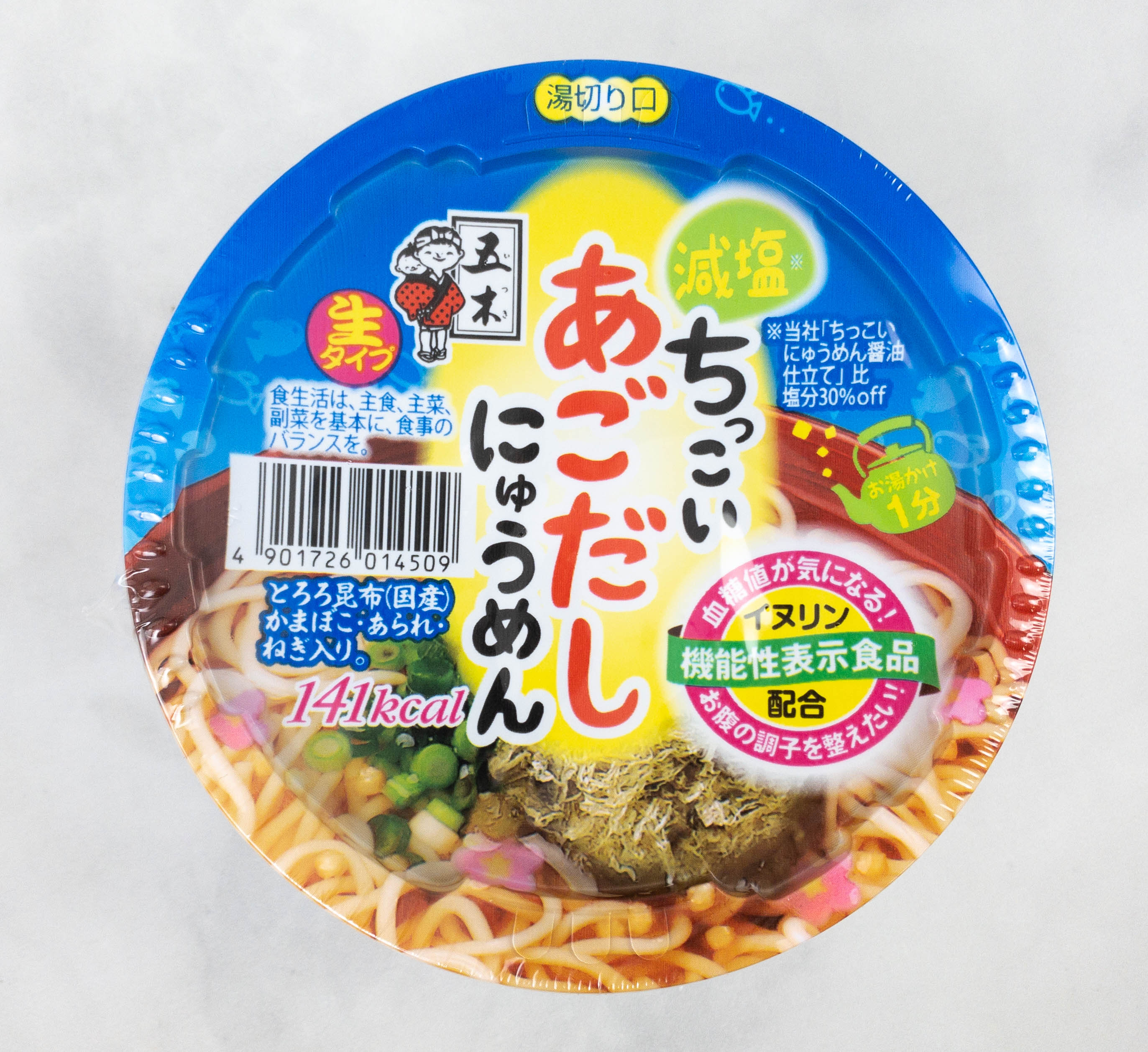 Less Salt Small Nyumen Noodle. It's a soup with a perfect combination of Japanese type flying fish, kelp, and bonito. The ingredients also include inulin, which helps moderate an increase in blood glucose levels after every meal.
To prepare, you just have to add approximately 200 ml of boiling water to the bowl and wait for 1 minute. Adding green onion and red pepper in it is also a great idea!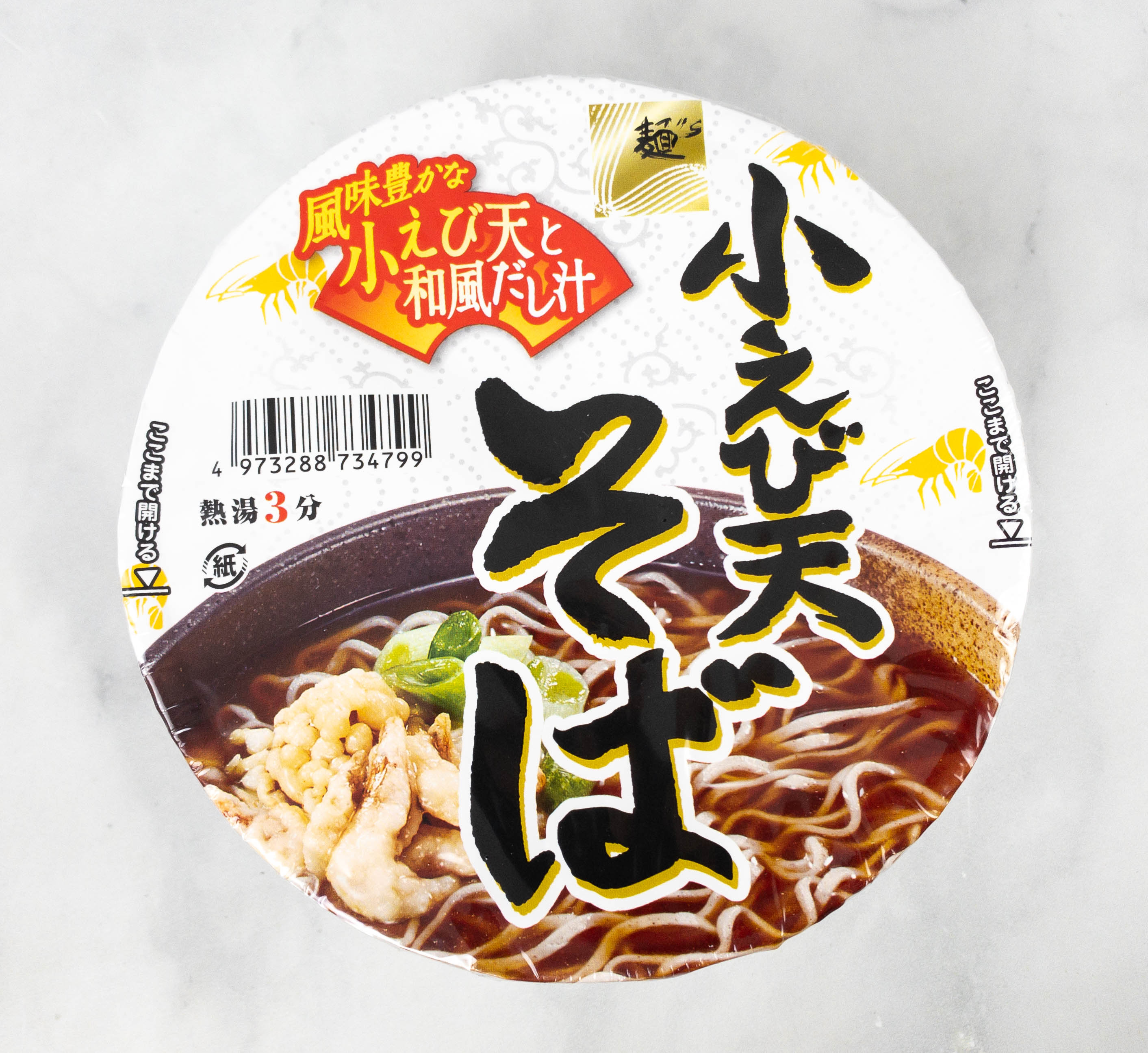 Small Shrimp Soba. It's a bowl of soba with noodles made from buckwheat and a flavorful fish broth that also contains soy sauce and small tempura prawns.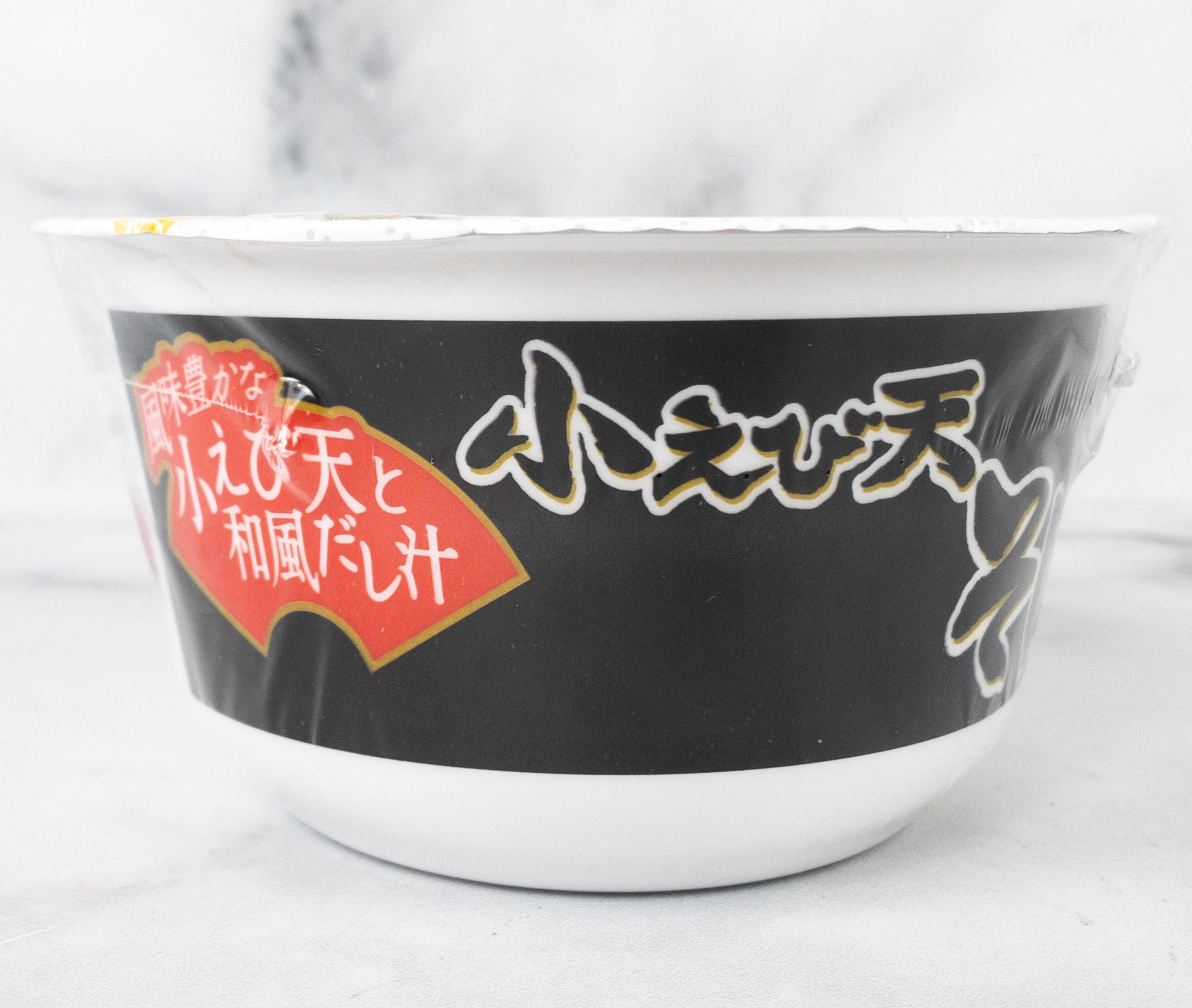 Adding soft boiled egg and sesame seeds can make this meal more filling!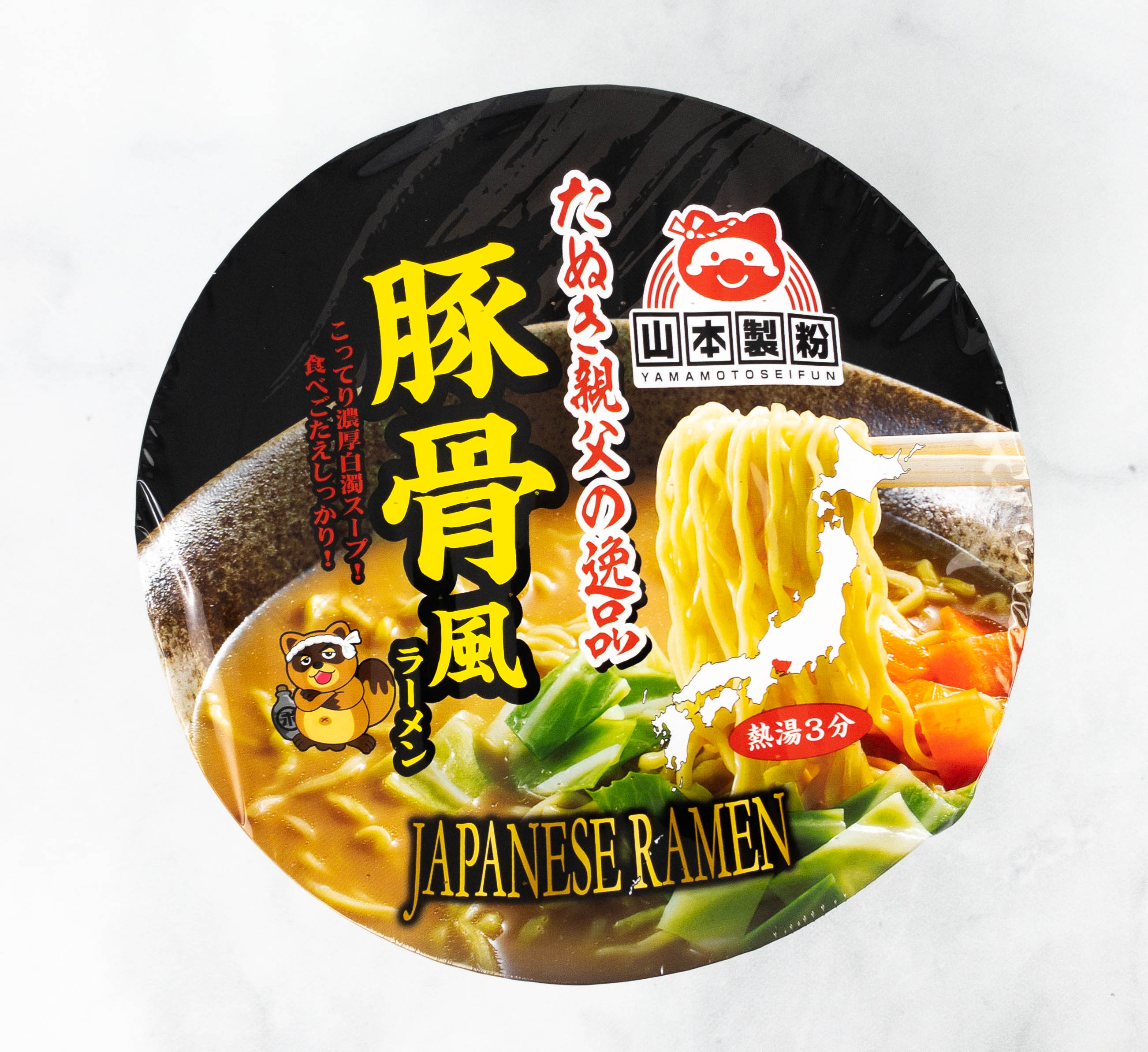 Tonkotsu Flavor Ramen. Tonkotsu is one of my favorite ramen variations. This one comes in a bowl and has added vegetable bits to add more taste and texture to its flavorful broth.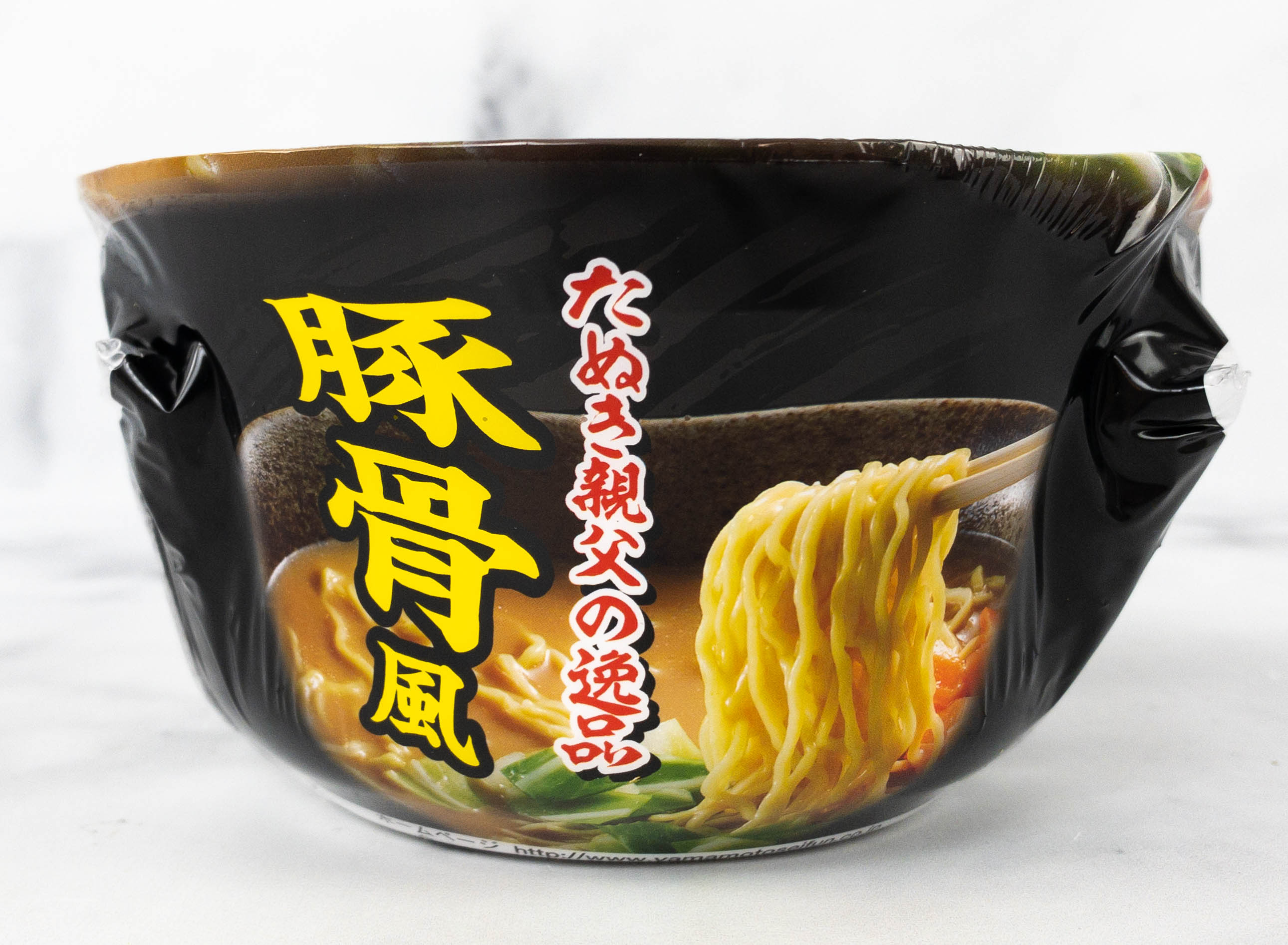 To make it taste more like authentic ramen, add sliced pork and soft boiled egg!
My noodle cravings are always satisfied with every Umai Crate box. This month, it included another set of delicious noodles, including ramen and soba. There are familiar flavors that came in the box and a lot of new tastes were also introduced. My favorites would have to be the soy sauce flavored veggie ramen and the tonkotsu ramen because both are already flavorful on their own. The seaweed salad was also a nice bonus item for this month. Overall, it's another great box for noodle lovers like me. I also appreciate the inclusion of tips and noodle pairings in the information card!
What's your favorite ramen this month?