Shinesty, a cool underwear subscription, is the perfect gift for unique Dads this Father's Day! This year, give something cool and fun to Dad from the Shinesty Father's Day Collection!
Alright, everyone stop giving your Dad polyblend shirts for Father's Day that say, "Best Farter," and purchase unique Father's Day gifts from Shinesty instead. I'm not kidding – knock it the fug off. Trust me, your Dad is tired of receiving those lousy presents, and the rest of the world is tired of seeing them. So, we've curated a collection of the best Father's Day gifts your old man could ask for. We've got Hawaiian shirts, Ball Hammock Boxers, and a little bit of everything in between. Come to Shinesty for Father's Day gifts for dad that don't suck. Happy Father's Day, Daddies!
Shinesty offers underwear subscriptions for as low as $15.99 per month for Men (see our Shinesty men's review).
DEAL: Get $10 off on $30+ orders! Use this link and use the coupon code HELLOSUB10 at checkout.
Get Shinesty men's underwear this Father's Day!
Here's a peek at the Shinesty Father's Day Collection:
Shinesty underwear for Women is also available – as low as $8.99 per month (see our Shinesty women's review). Shipping is always FREE!
About Shinesty: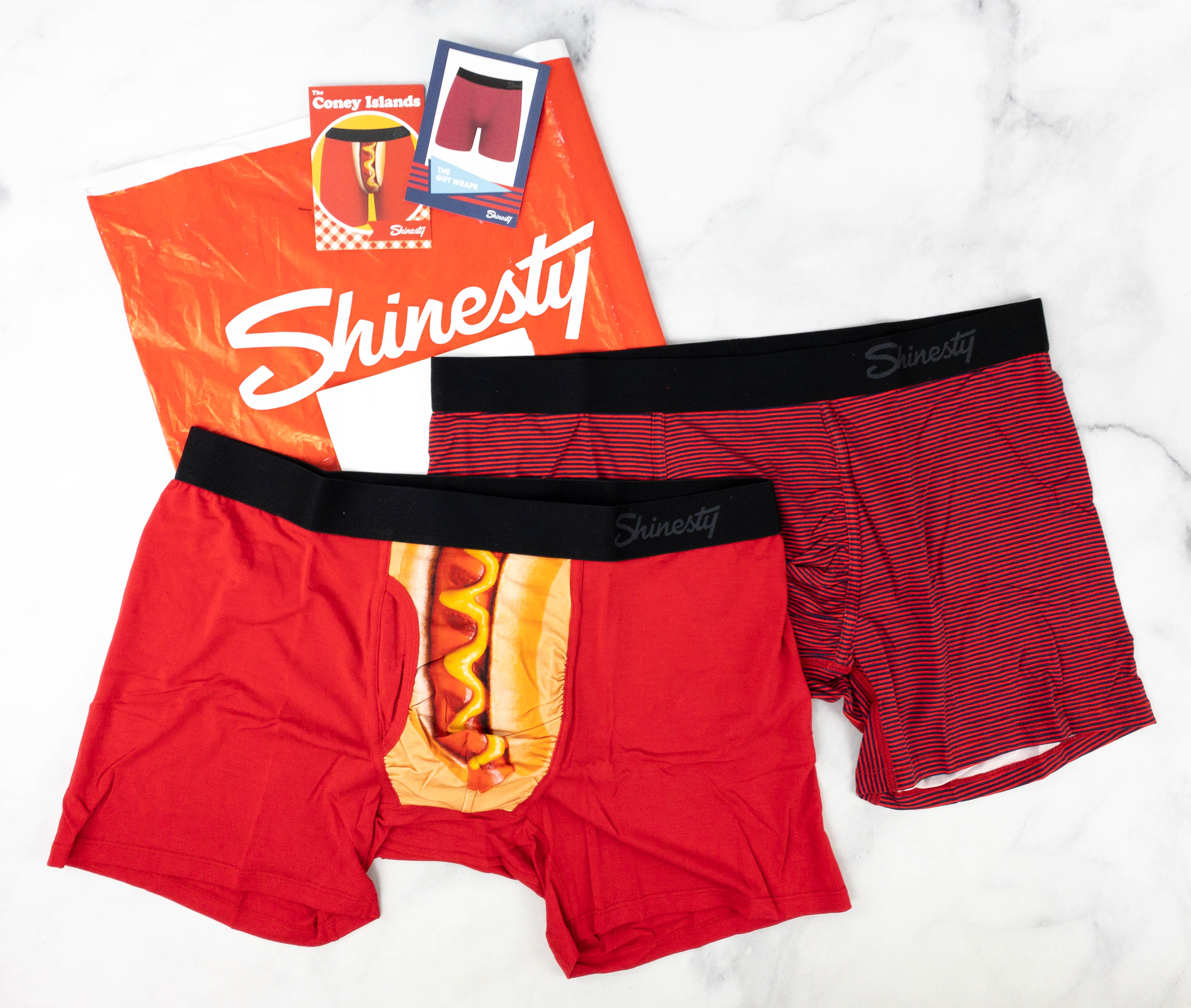 Shinesty is a monthly underwear subscription that lets you pick which style you want and how often you want to receive it.
Clothing that likes to party. Stay Weird and Shine On. Join the party at Shinesty.com.
Are you getting Shinesty?
Visit Shinesty Women to subscribe or find out more!
Find more Father's Day gift ideas in our complete guide!