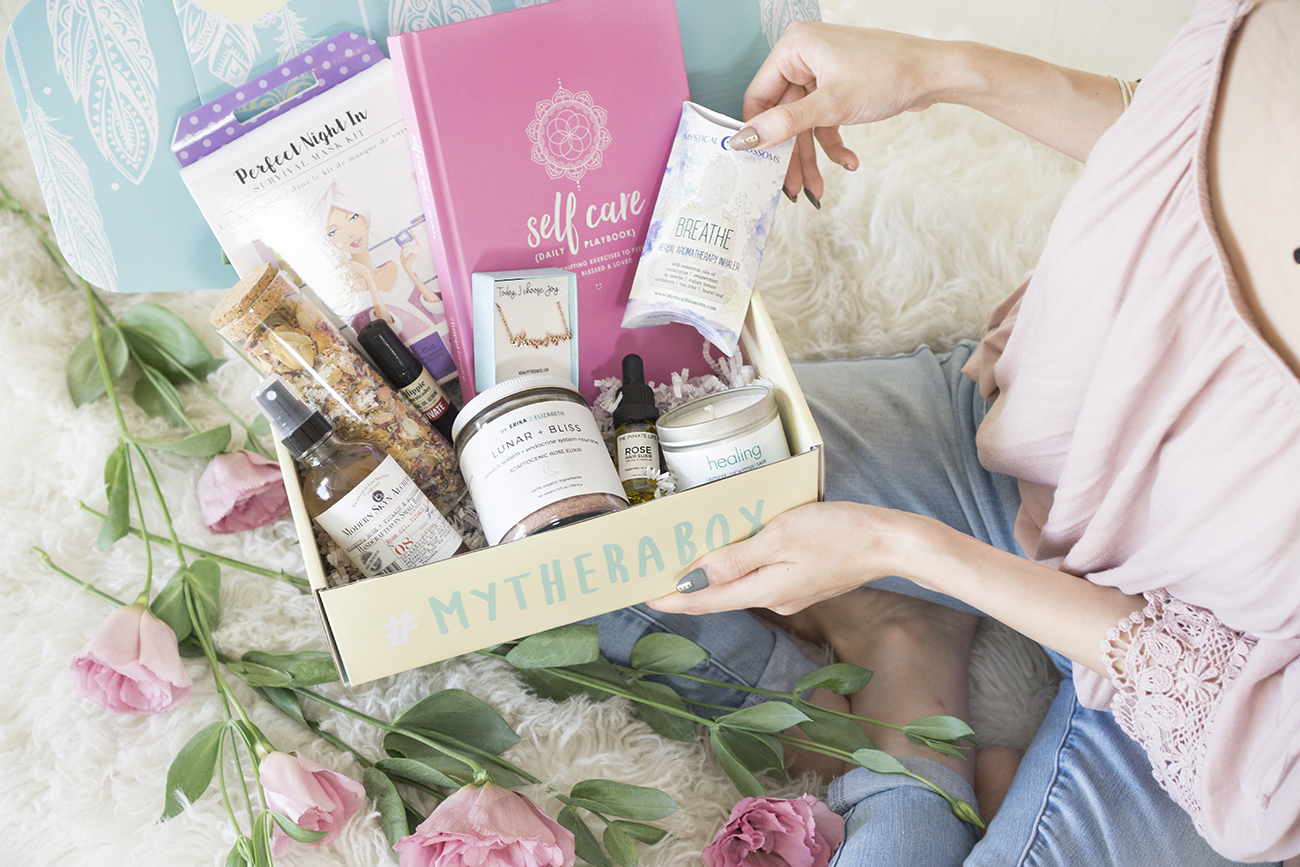 We have the first THREE spoilers for the May 2021 TheraBox! The theme is NOURISH!
The next box is all about nourishing your mind, body and spirit! Scroll all the way down to see a sneak peek of our NOURISH box with over $185+ worth of self-love goodies that ships between May 24th- 29th!
DEAL: Get 10% off your first order! Use coupon code HELLO10 at checkout.
Each box includes:
RIDDLE OIL CORP | POPPY OIL $50
Riddle Oil is a luxury fragrance oil and skincare brand established in 2013 in Venice Beach, CA, by Chelsea Voge. The Poppy oil is one of seven signature scents and incorporates lovely citrus and floral notes containing orange blossom, lemon, rose, and ylang-ylang. Wonderfully uplifting and filled with positive energy, Poppy is also cruelty-free, vegan, non-toxic, and hypoallergenic. Poppy comes in a stainless steel roll-on applicator that makes it easy to pop in your bag and use whenever and wherever you need a little pick-me-up! The oils are ultra-concentrated and contain no carrier oils. Poppy sits close to the body and trails as you walk to create an uplifting aura everywhere you go! This unique scent is the perfect jump-start to your busy day ahead! WORTH NOTING FACT: Riddle Oil works with Project Q in Los Angeles by contributing funds and products to their Food & Hygiene Boxes monthly.
EARTH HARBOR NATURALS | AURORA SUPERFOOD LUMINANCE AMPOULE $32
A soothing, ethereal glow of the Aurora Borealis sweeping across the sky— captured in a bottle! Free from all questionable shenanigans, this superfood elixir is natural, ethically & sustainably made, vegan, cruelty-free, 100% non-GMO, non-toxic, fair trade, plant-based, and free from synthetics, fillers, and nasty chemicals. Made with scientifically proven ingredients, each bottle is produced with love in small batches using therapeutic food-grade ingredients. Treat your face to illuminating superfood nutrition with harmonizing Sea Greens + Cannabis Sativa Hemp Oil and pacifying Grapeseed Oil + Neem Seed Extract. This bottle is brimming with antioxidants to nourish, strengthen and protect the skin from signs of aging. The ampoule penetrates into deep layers of the skin to heal inflammation where it begins, calming and repairing skin from the inside out. The organic hemp seed oil is 100% legal, non-psychoactive, and does not contain THC or CBD. This nourishing ampoule is ideal for even the most sensitive skin as its healing properties reduce flaking, soothe and soften cracked skin, and guard skin from irritants. THE RITUAL: For a hyper-concentrated treatment, apply two or more drops to your skin after cleansing and toning, as needed. Massage in until absorbed before applying moisturizer. For a daily skincare cocktail, add two or more drops of Aurora to any Earth Harbor treatment or moisturizer both morning and night. Let Aurora's intoxicating, therapeutic aroma of Magnolia Blossoms transport you into her calming phenomena. She is simply the most divine way to serenely energize and soothe skin while inducing dewy luminance.
E-RESONANCE | STRESS REDUCTION ESSENTIALS DECK $22.66
eResonance, the brand, is revolutionizing our perception of stress and anxiety. Having reached 50,000 women in only the first eight months of their journey, eResonance has responded with passion and commitment to the increasing stress surrounding the current pandemic. eResonance supports the individual along their journey to become the best version of themselves. Through extensive research, they have sourced the best quality products to support your self-care and stress reduction. They only partner with companies and local producers who share their core values of sustainability, community, and transparency.

From minor challenges to major crises, stress is part of life. While you can't always control your circumstances, you can control how you respond to them. When stress becomes overwhelming, it can take a toll on your well-being. That's why it's important to have stress-relieving tools handy for the times you need them most!

This 40 card deck comprises essential 10-minute self-care practices you need to redefine your self-care practice. Each card is an important piece of your self-care toolkit in card form. This set will help you refine your intuition and self-confidence, as well as reduce stress at the moment. It also supports the expansion of your self-care practice. Together, we support you in your journey to find yourself and the strength needed to take a courageous step towards your future. eArt2020 is a collaboration between Willow Rose Gahm, eResonance, and 41 female artists worldwide who have come together to support you in your journey and remind you, you are not alone. Every artist chose a self-care practice that resonated with them. They designed a beautiful piece to accompany the 10-minute practice on each card. Each artist has provided a piece of her story through art to support you as a reminder that you have what it takes.

Making time for yourself are both the lock and key. When you find ways to nurture your physical and emotional well-being, you help your body and brain respond in a way that is helpful and healing — giving it permission to go full steam ahead with all the things your mind & body can do to help you cope. Prioritizing ourselves is always important, but it's particularly so right now when so much in our lives is out of our control. It's cliche but true– "you really can't pour from an empty cup."

Whether you're struggling to manage to do everything you love, or you're simply feeling stretched too thin, this month's Happiness Boosting Activity will help you ensure you get the nurture and nourishment you need any time of the day!
Plus, we have the full reveal of the April 2021 TheraBox! It's the 4TH ANNIVERSARY BOX!
Happy 4th birthday to us! Words may never fully convey the magnitude of gratitude and appreciation we feel toward all of our incredible members! THANK YOU for putting faith in TheraBox and allowing us to provide little gifts of self-care to your door month after month!
Each box includes:
Cannalogica – Facial Hydration Oil $58
Scentered – Wellbeing Ritual Aromatherapy Tin $36
Minimo – Moxie $21.95
Clearly Balanced Days – 3 Pack MANI/PEDI Fizzies $9.99
Organicbathco – Zesty Morning Hand Sanitizer $
Aminnah – Birthday Cake Body Butter $20
Ginger and Honey – Bubbles + Honey Sugar Scrub $17
In the Heart of the Light; Poetry of Awakening by Ashley Lord $17.99
Are you getting TheraBox?