Stitch Fix is a personal styling service. Your stylist will send you 5 pieces based on your profile for you to try on at home and hopefully fall in love with. There are no coupons for Stitch Fix but if you hit the jackpot and keep everything, you save 25% on your whole fix (read below for details).
There's a new feature from Stitch Fix! Now you can shop by category on their site.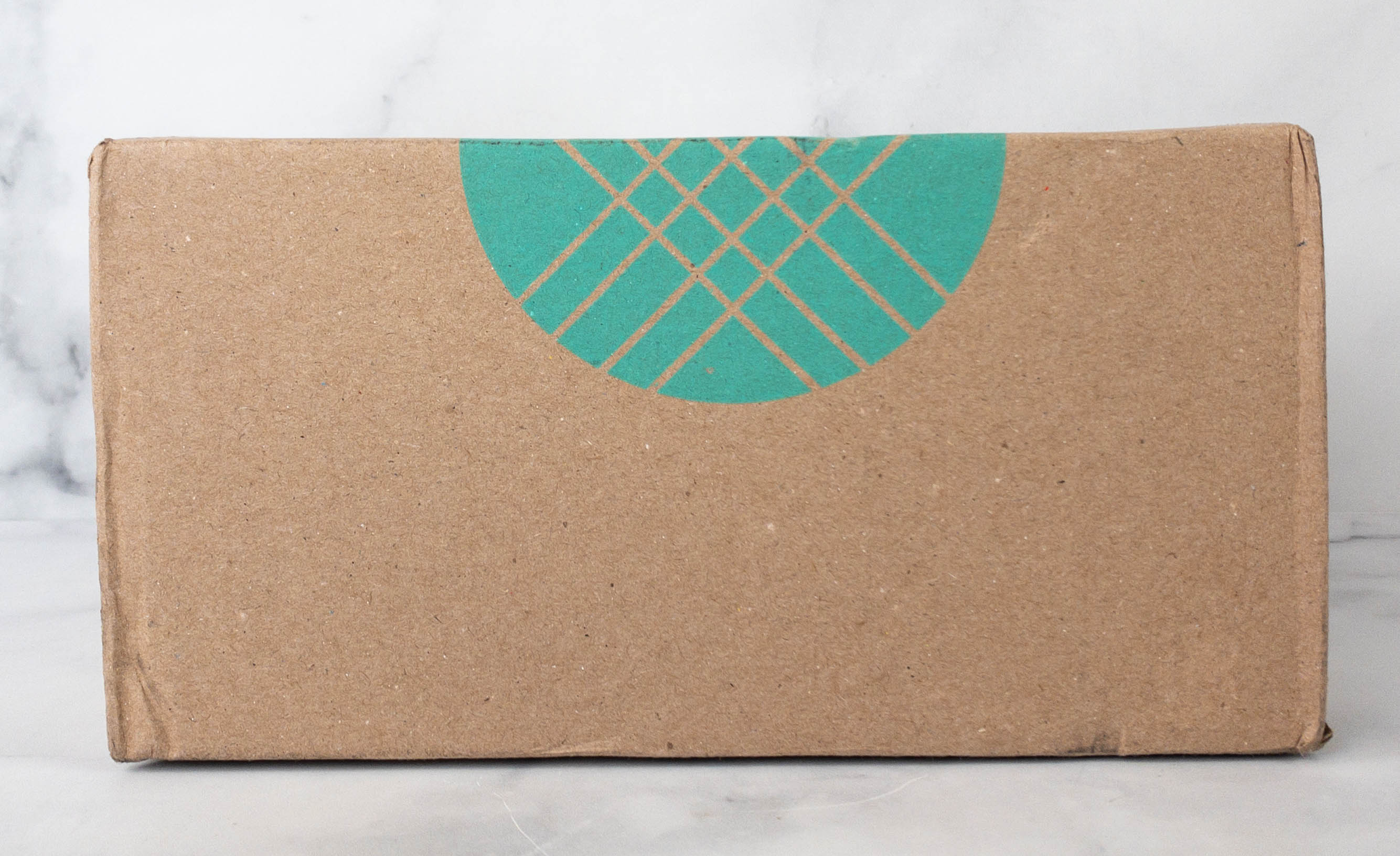 Here's how Stitch Fix works: fill out your style profile! This includes style, budget, what you're looking for, and you can get as detailed as you want with the notes to your stylist. It really really does help to provide notes to what you're seeking, and a Pinterest board if you have one!
The clothing pieces were wrapped in paper, sealed with a sticker.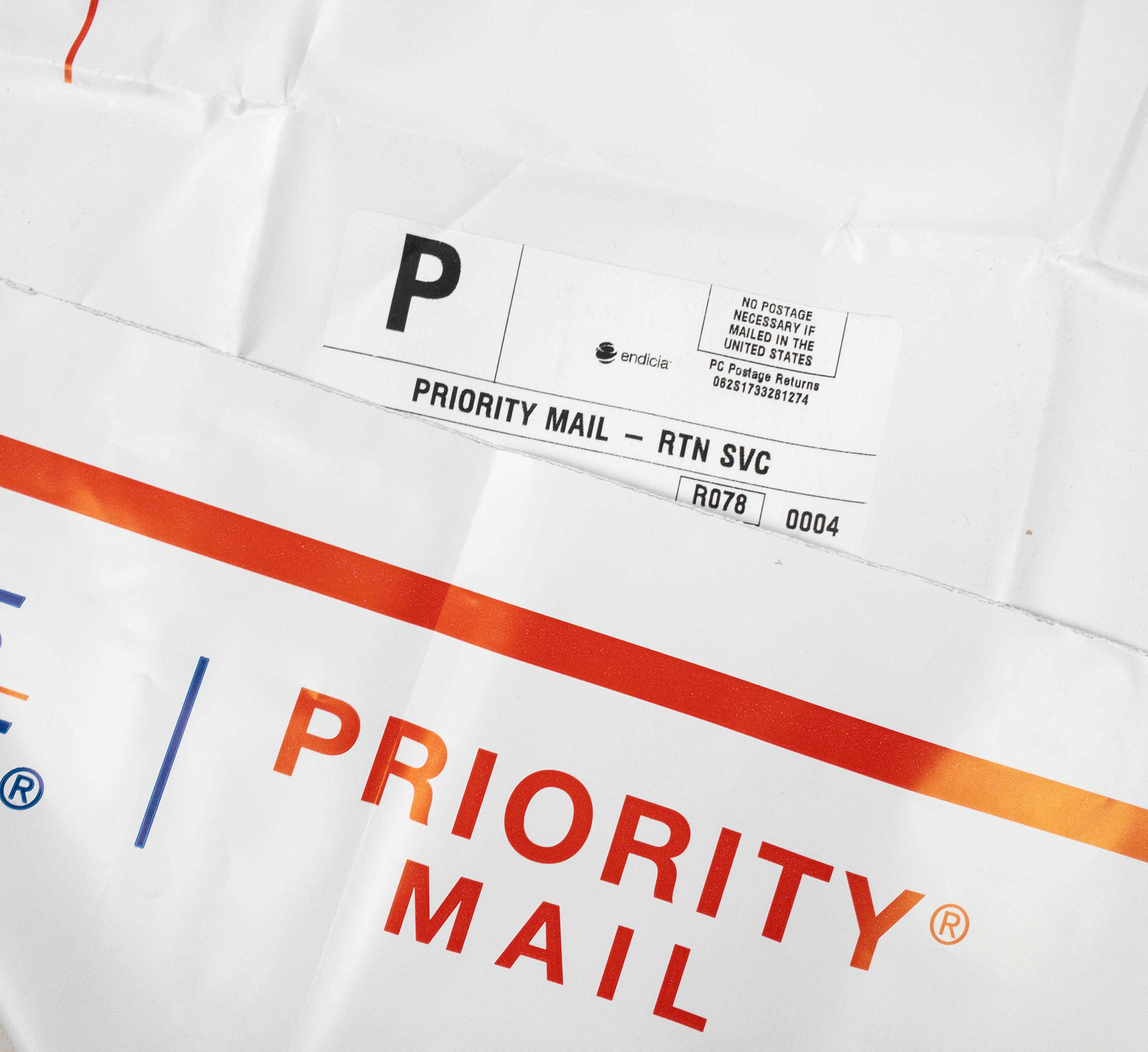 Your return mailer is tucked right into the box. The styling fee for each box is $20, and shipping is free both ways. I put my return items out with the rest of my outgoing mail – couldn't be easier.
They also included a card that tells us all about the new shop by category feature.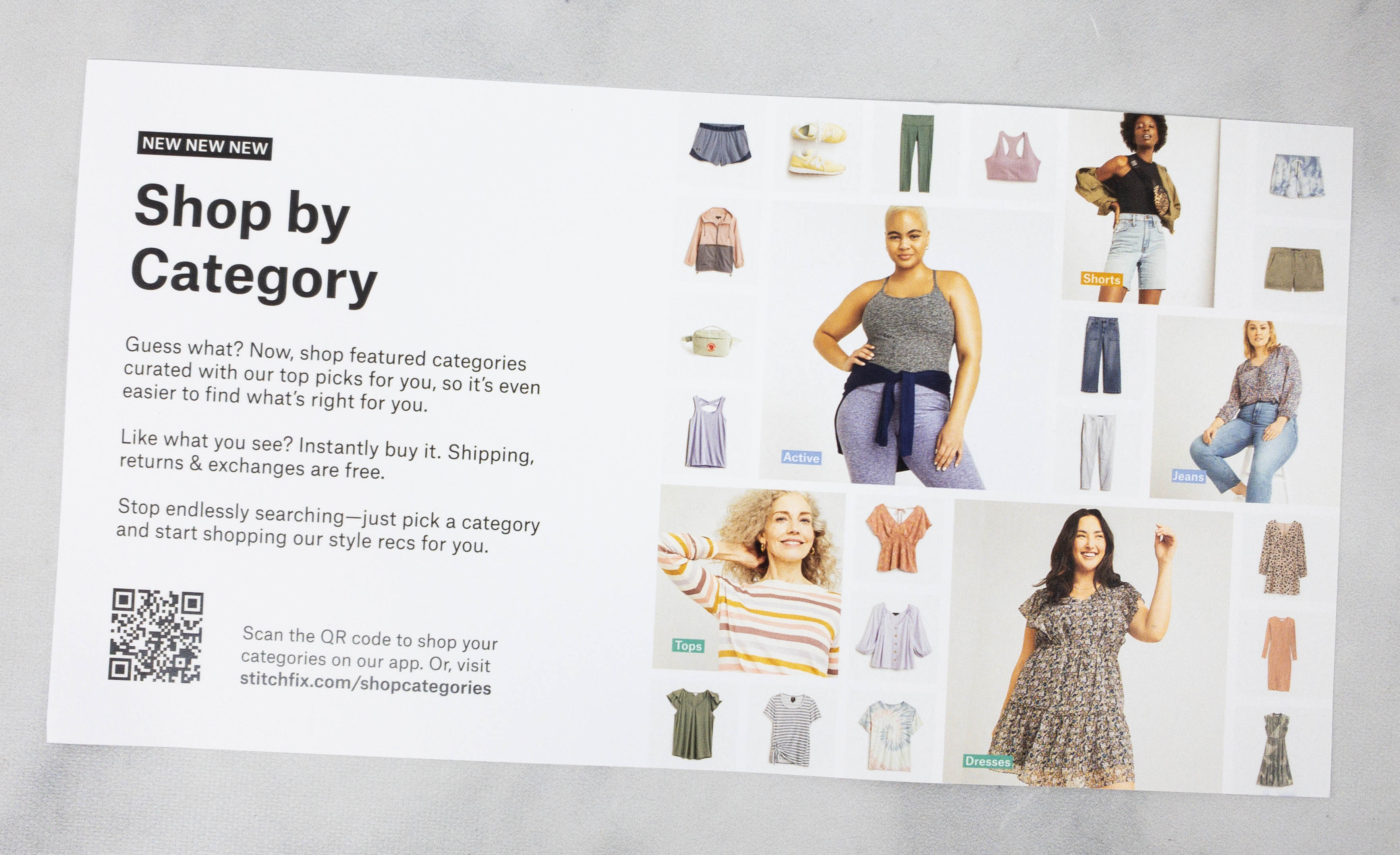 They even included a QR code at the back which will directly bring you to their shop categories.
Stitch Fix also included an envelope with a greeting card inside!
You'll be charged a $20 styling fee and shipped five items to try on at home. If you keep anything your styling fee will be applied to your order, but if you don't, you will pay the $20 fee. We currently have a Style Pass membership, an exclusive Stitch Fix membership where you can enjoy 1 year of unlimited fixes, with no styling fee!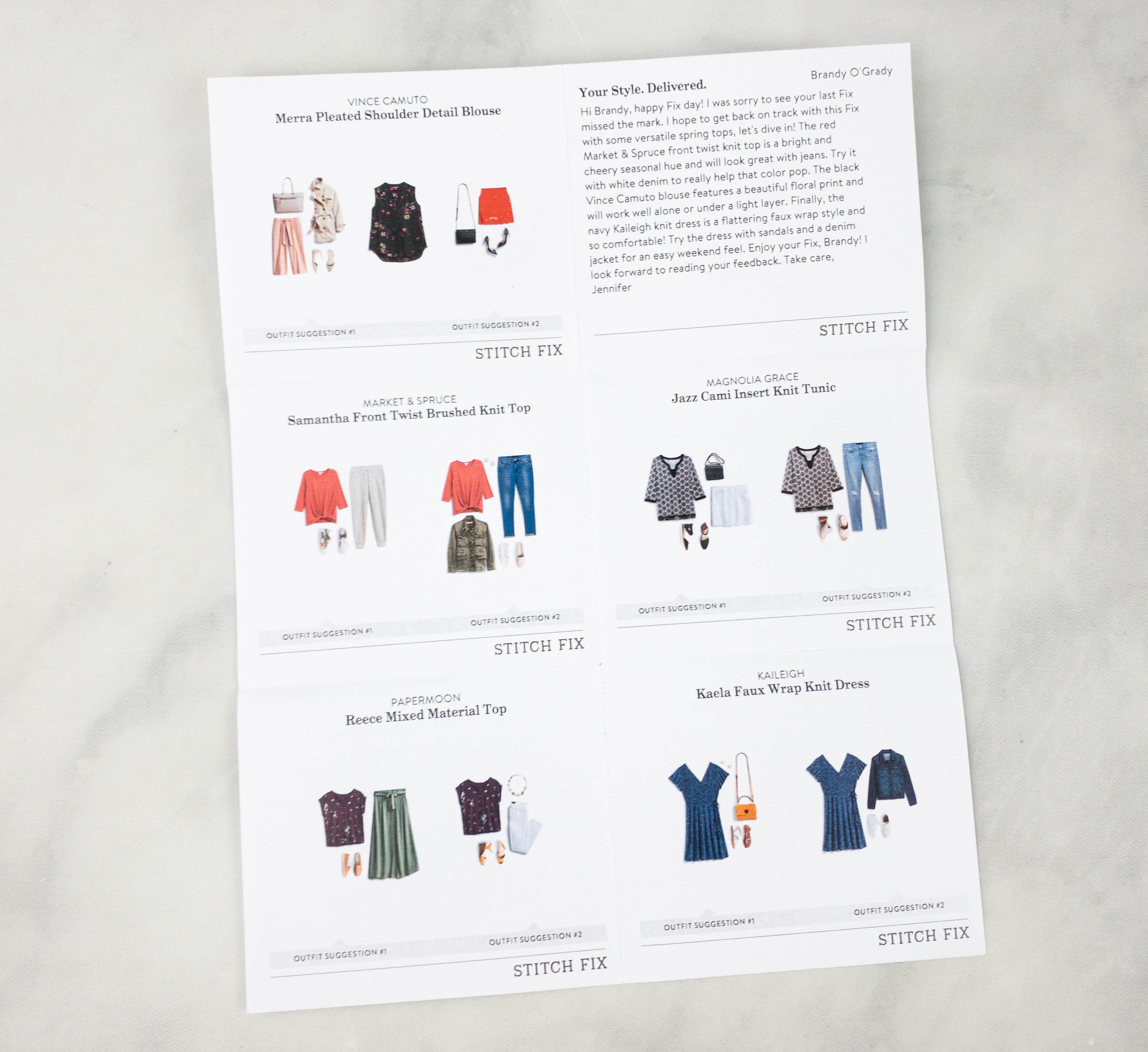 The set of styling cards has suggestions on how to wear a particular item. The styling cards have changed a bit – before they showed a dressier and less dressy version, now they're featuring multiple sets of accessories to pair with the garment, or 2 entirely different looks, but not necessarily dressed up and dressed down.
Everything looks good and they're all properly packed.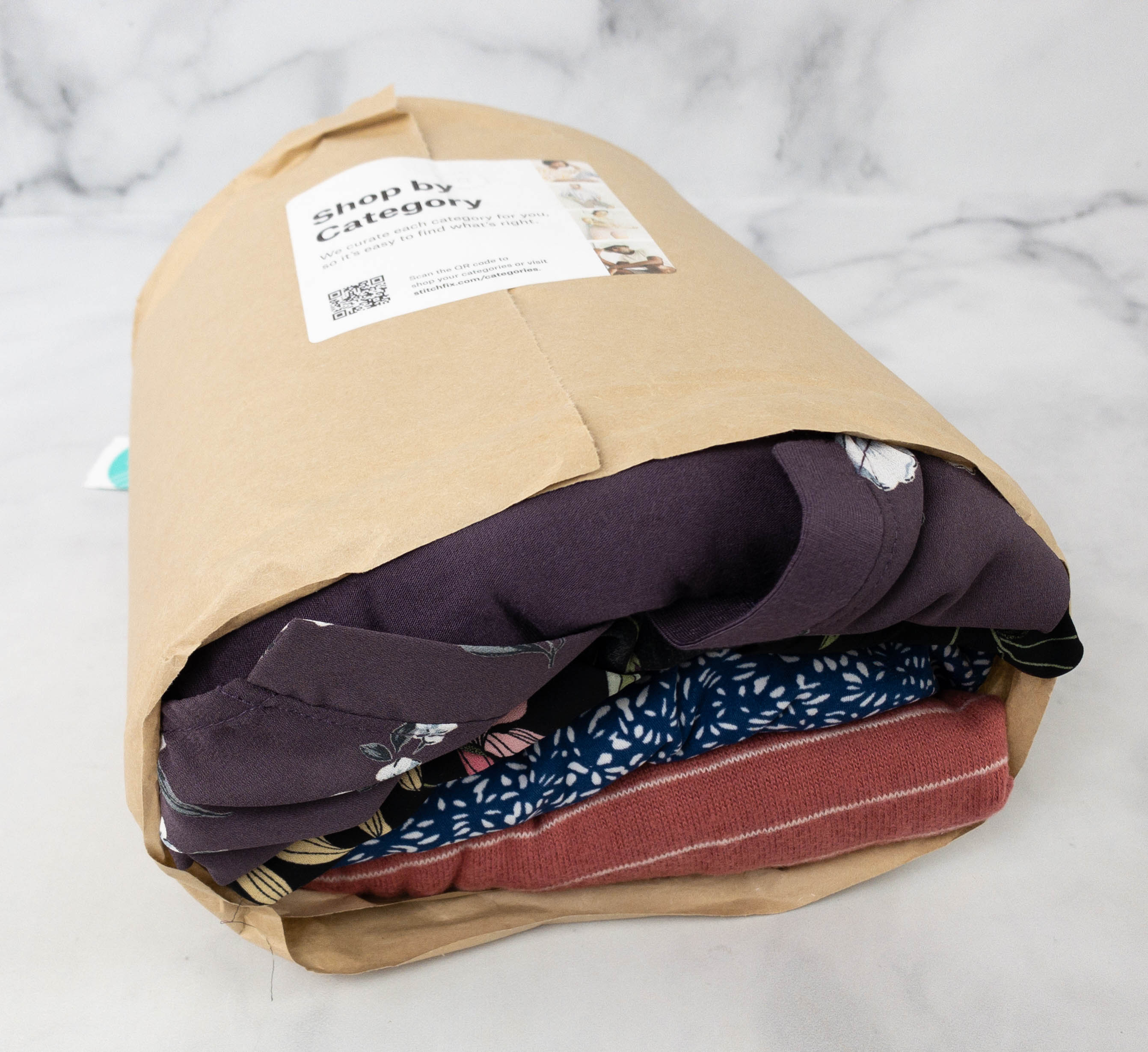 I'm excited to check everything out!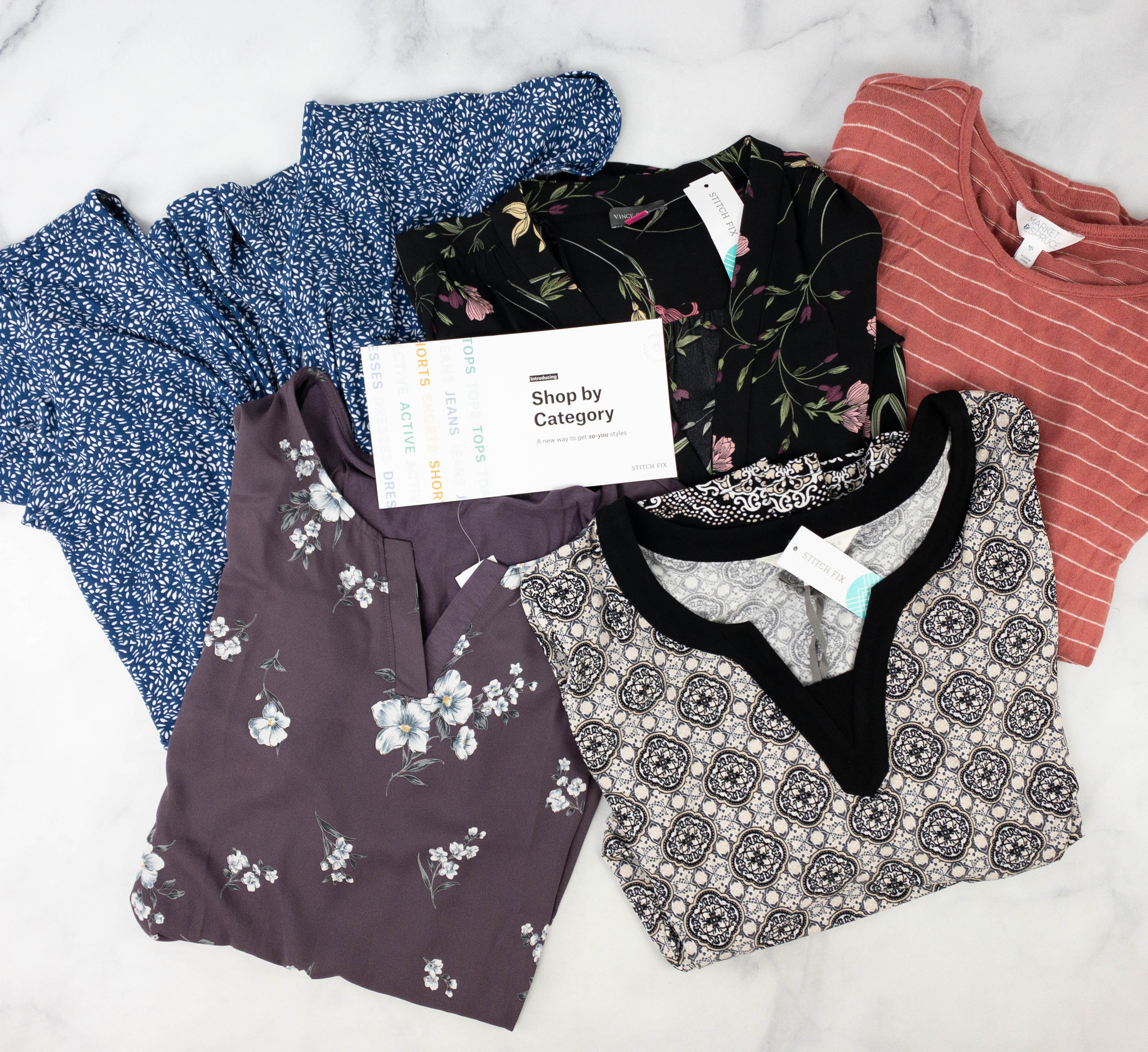 Everything in my May 2021 fix!
Kaileigh Kaela Faux Wrap Knit Dress ($54) My fix for this month includes clothing pieces ideal for wearing in warmer weather! This one is a lovely wrap dress in a dark blue color, with white prints all over it.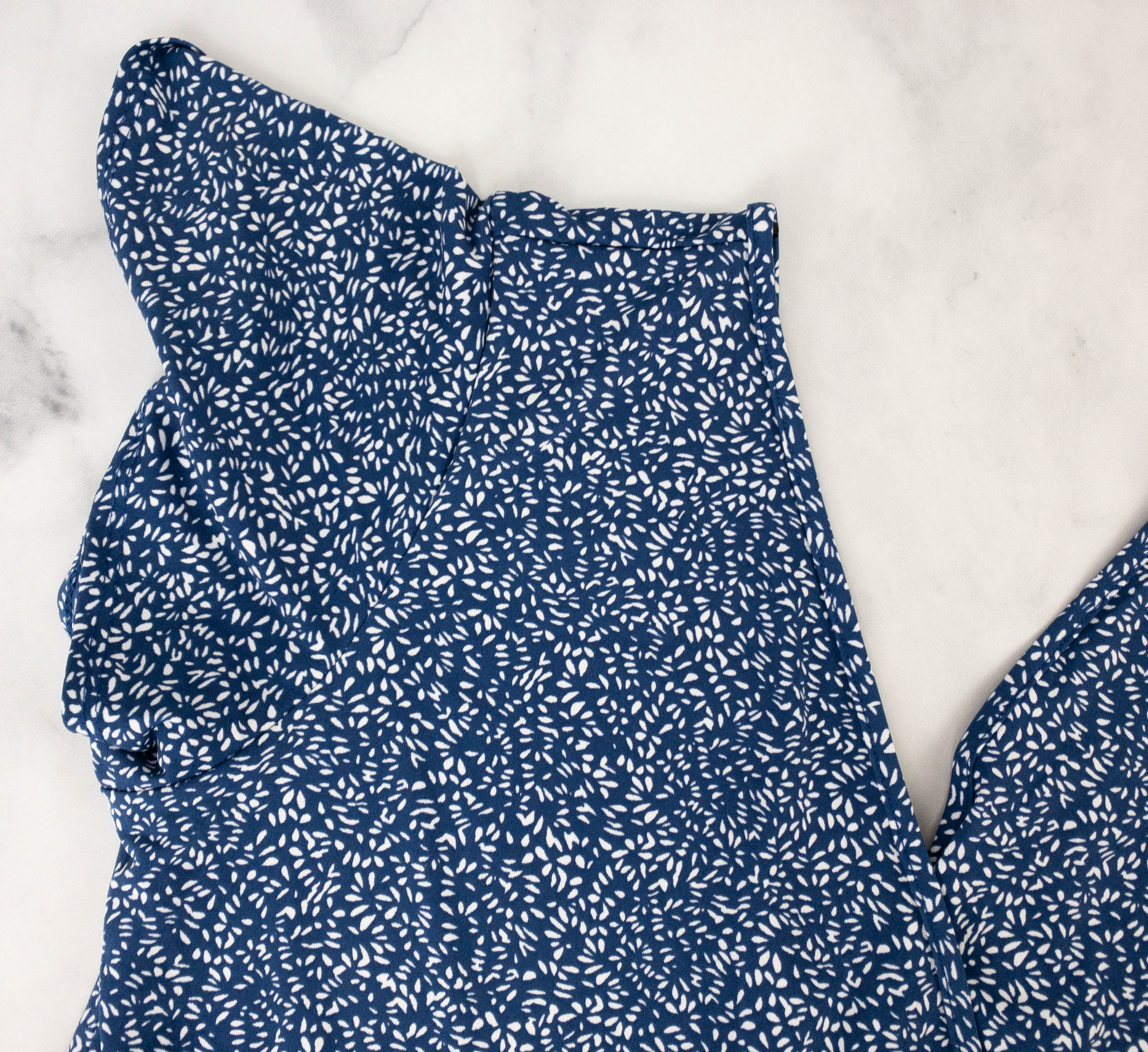 It also has a V neck line for an added flair. I like how the sleeves fall nicely into my arms without looking too structured.
They used a soft and airy fabric which is perfect not just for spring but also in summer. The dress itself is lightweight and flowy so I can move comfortably in it.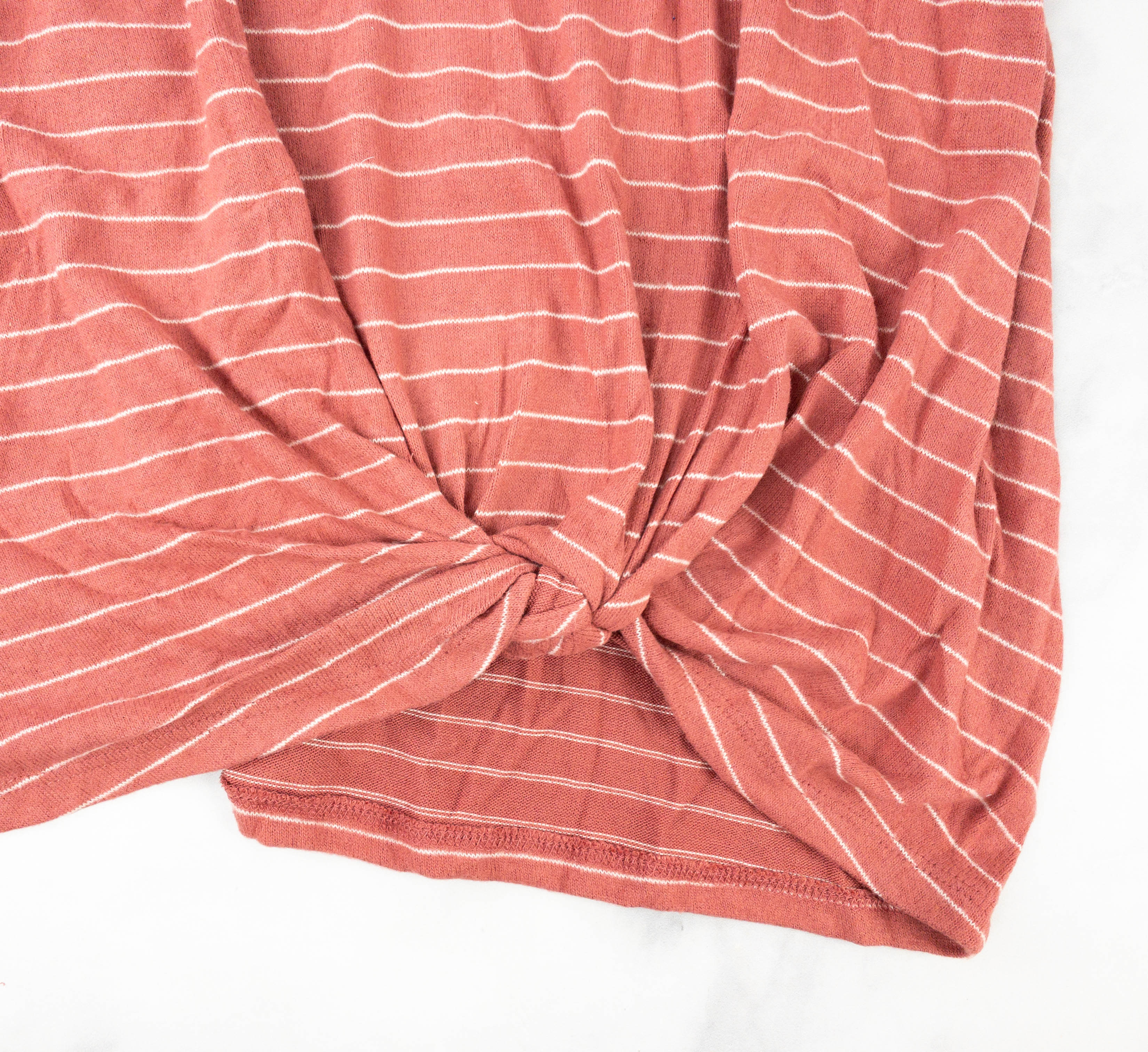 Market & Spruce Samantha Front Twist Brushed Knit Top ($38) They also sent this striped top with a knot twist at the front. It looks great whether paired with a short or a legging!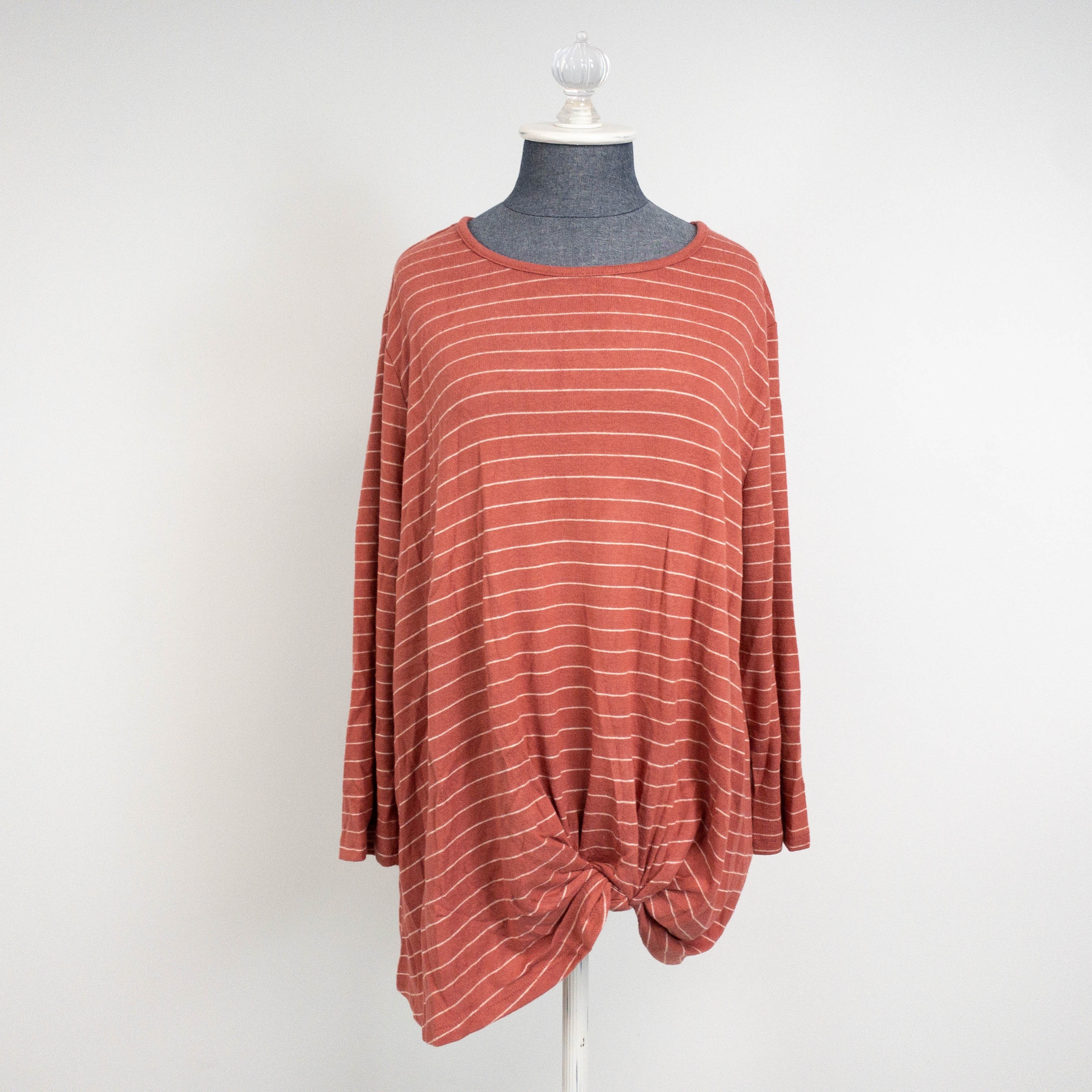 The base is a lovely coral shade and it has thin white stripes running horizontally. This top has a round neck line and it's loose when worn so it's really comfortable to wear especially when running some errands.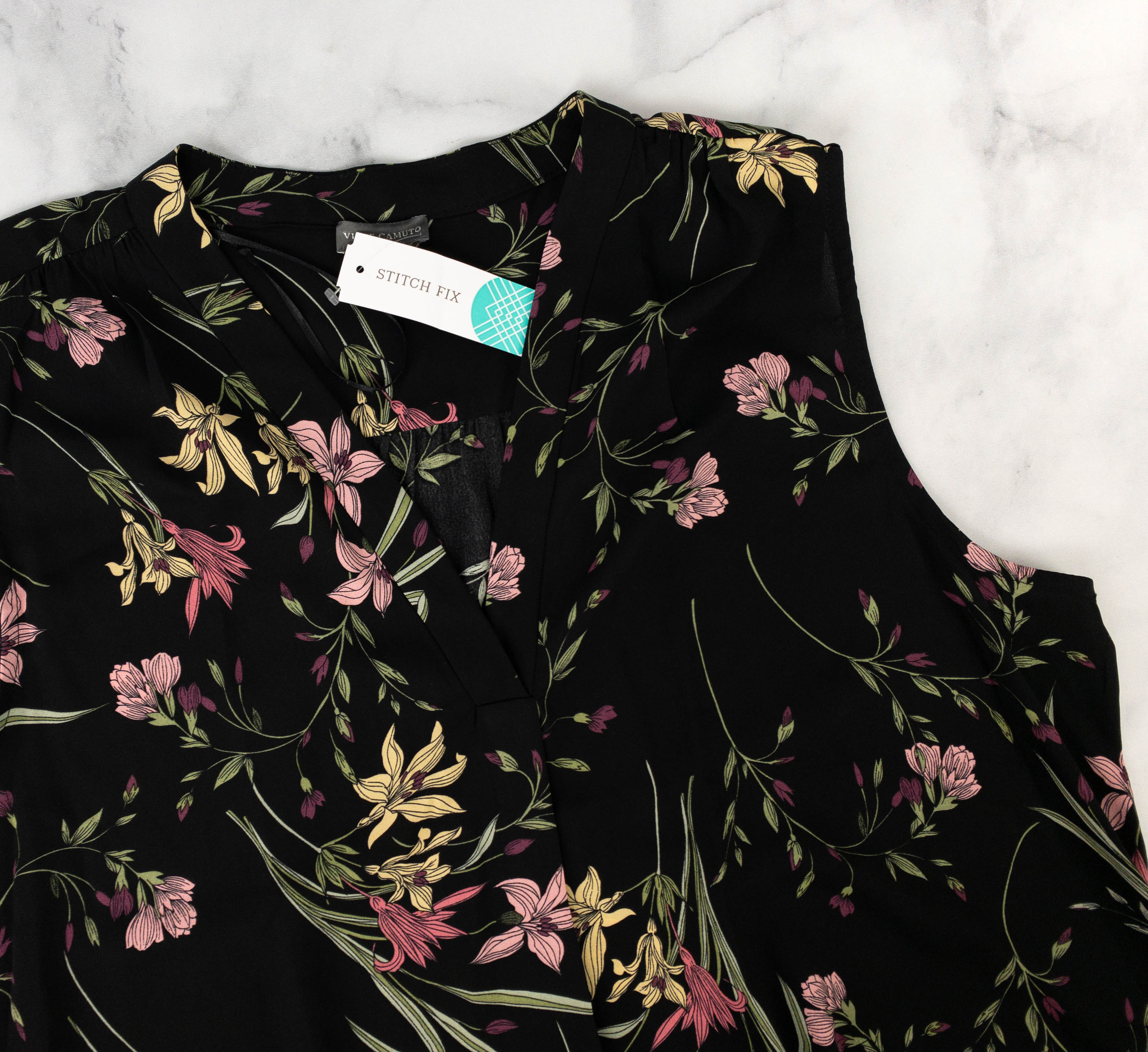 Vince Camuto Merra Pleated Shoulder Detail Blouse ($58) This blouse has a floral pattern on it, and it's also sleeveless to keep me cool and comfortable.
I love the pink and yellow flower prints on it. They really stand out against the dark background.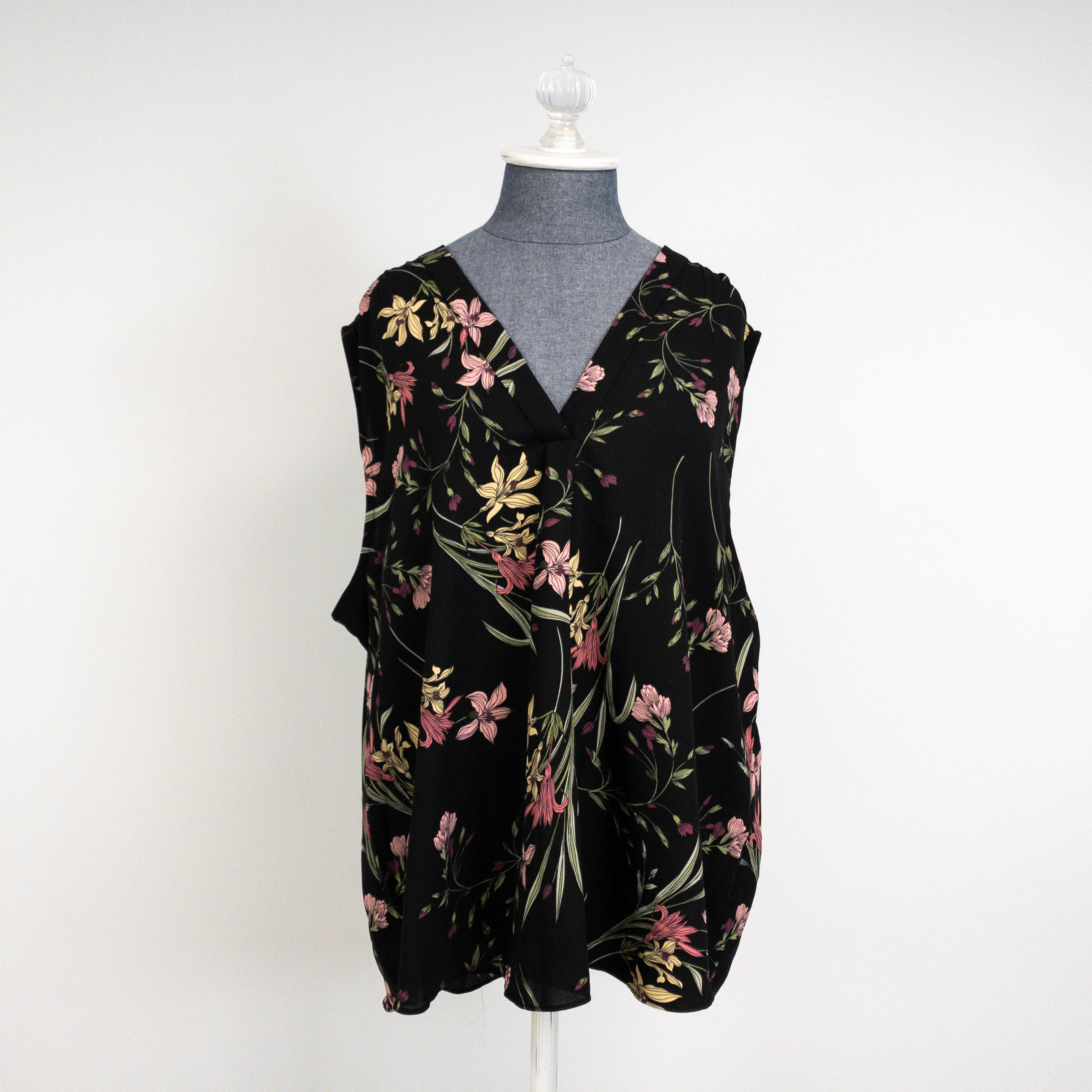 I like this piece because it has a nice silhouette, but what's more important is that I can wear it comfortably. The V neckline also adds more charm to the whole look.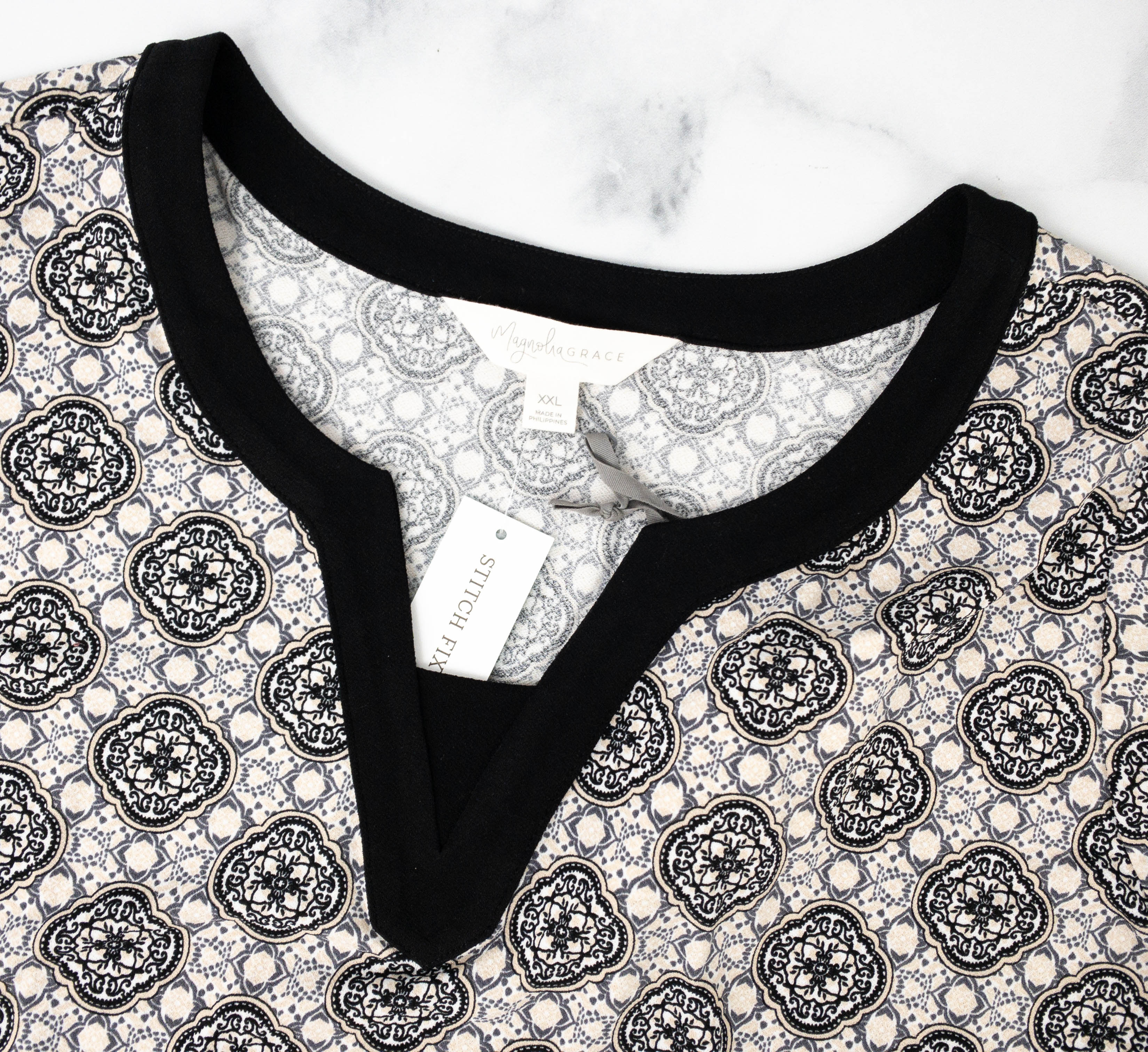 Magnolia Grace Jazz Cami Insert Knit Tunic ($54) Here's another nice piece from my fix. I love the pattern of this tunic top because it looks so unique. The V neckline is a bit deep but it has a black piece of fabric to cover it up and give an illusion that you're wearing a camisole inside.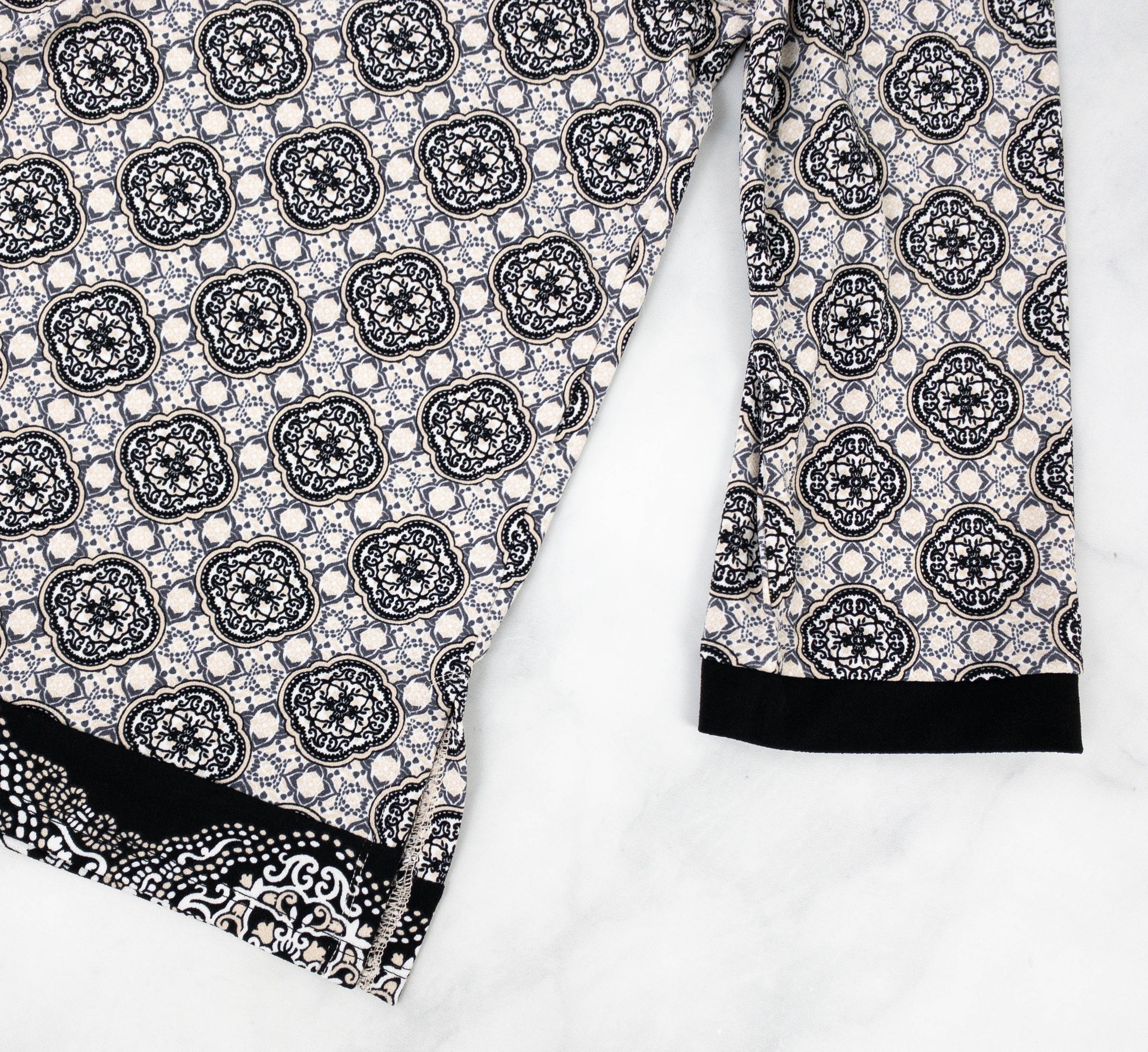 The black lining on the neckline and armhole just elevates the design further. I also like the black lining with details on the hem because it looks like the hem was lined with lace from afar.
I really love this piece. It would be great to wear for a stroll by the beach. I like that the fabric is soft and breathable plus it also has a loose fit.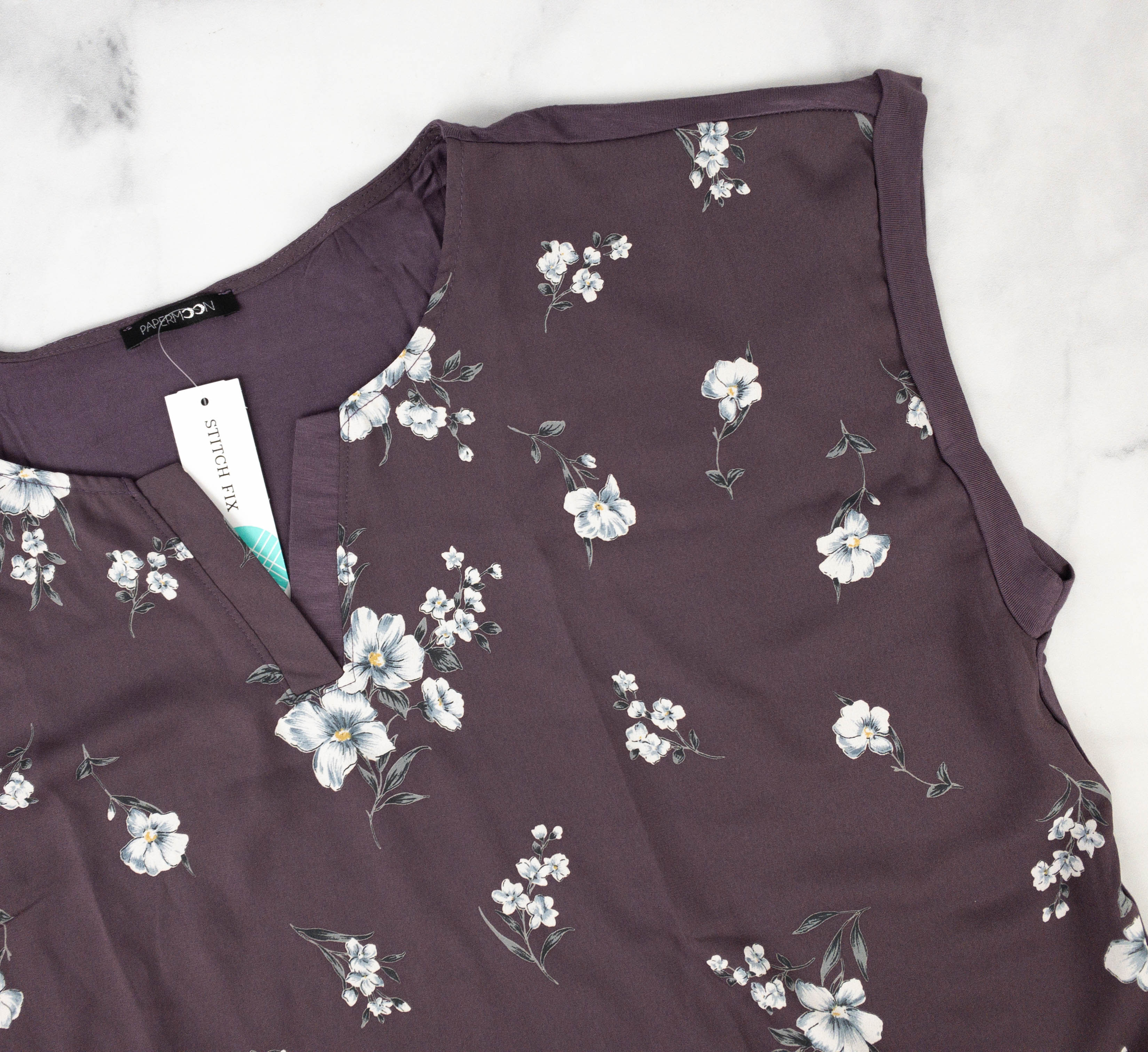 Papermoon Reece Mixed Material Top ($40) Here's another floral blouse and this time, it came with a brownish base color. This top is made up of mixed materials and I think this front part is made with polyester chiffon fabric.
The back, on the other hand, is made up of an entirely different fabric but it' still soft and comfortable to wear.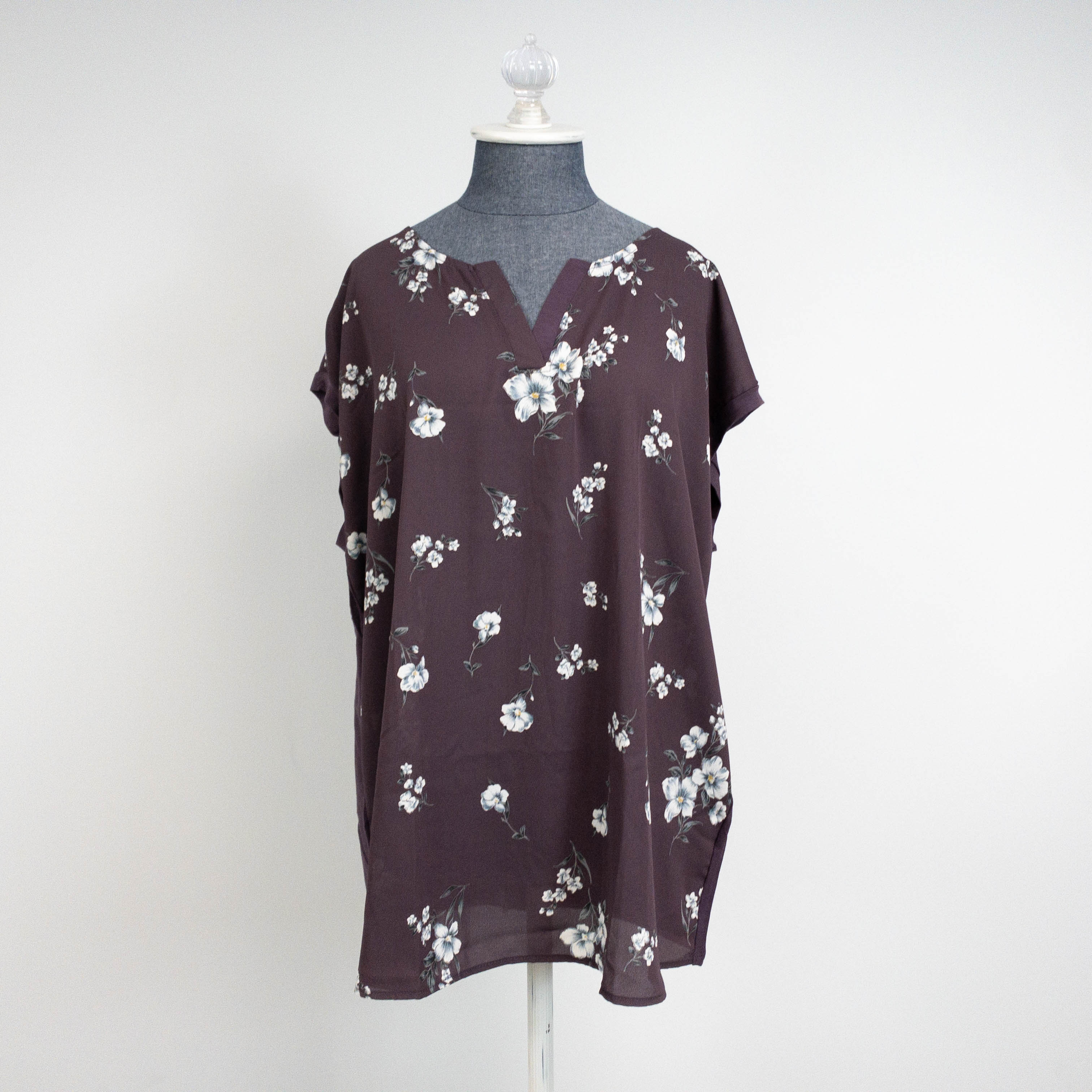 The front is a bit sheer but it's also soft, lightweight, and breathable. The white floral prints look really good as well.
This month's fix is filled with a bunch of tops! I'm not complaining though, as everything looks good and they are also appropriate for the season. The wrap dress is also pretty and it's actually on the top of my favorites list. If you're looking for an easy and convenient way to upgrade your wardrobe but you don't want to spend too much time, money, and effort for it, check out this styling service! Upon registering, you will answer a short quiz to make sure they send you items that you like but in any case you don't like something, you can send what you don't want back and just keep and pay for the items you keep!
What did you get in your Stitch Fix this past month?