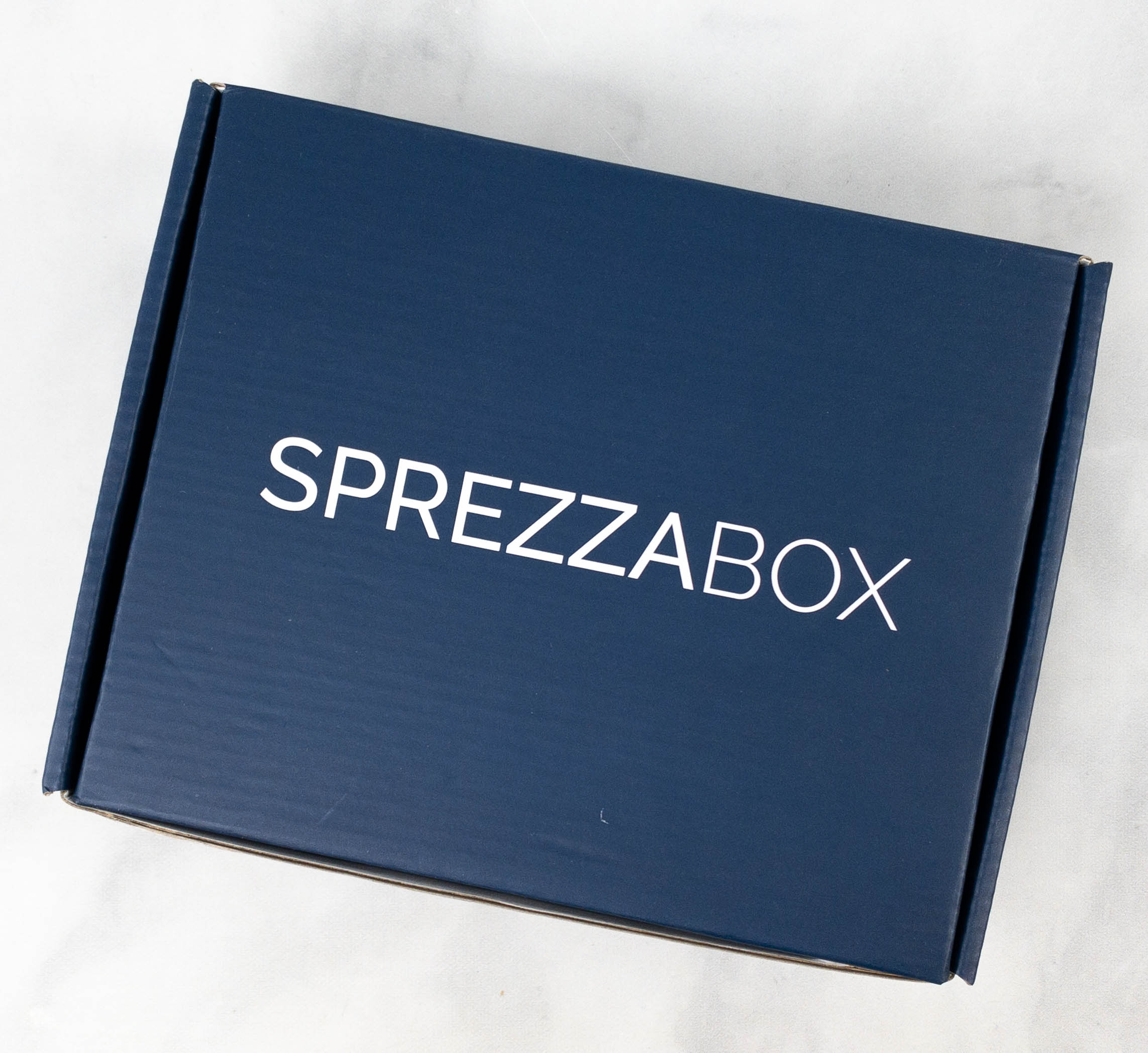 SprezzaBox is a monthly men's accessories subscription box. Each box includes 5-6 high-quality accessories or grooming items, all for $28 per month. They offer a Pick Your Own Box feature, which allows customers to customize their monthly subscription! Once you place your order, they will send you instructions on how to pick your box. There are 5-6 box options monthly and there's still an option to have their stylists pick for you, in case you'd need help in choosing your box.
DEAL: Use coupon code HELLO20 to save 20% on your first box OR try using code HIGHFIVE  for a special discount.
The SprezzaBox men's subscription box made the list in our 2021 readers' choice picks of best clothing subscription boxes for men!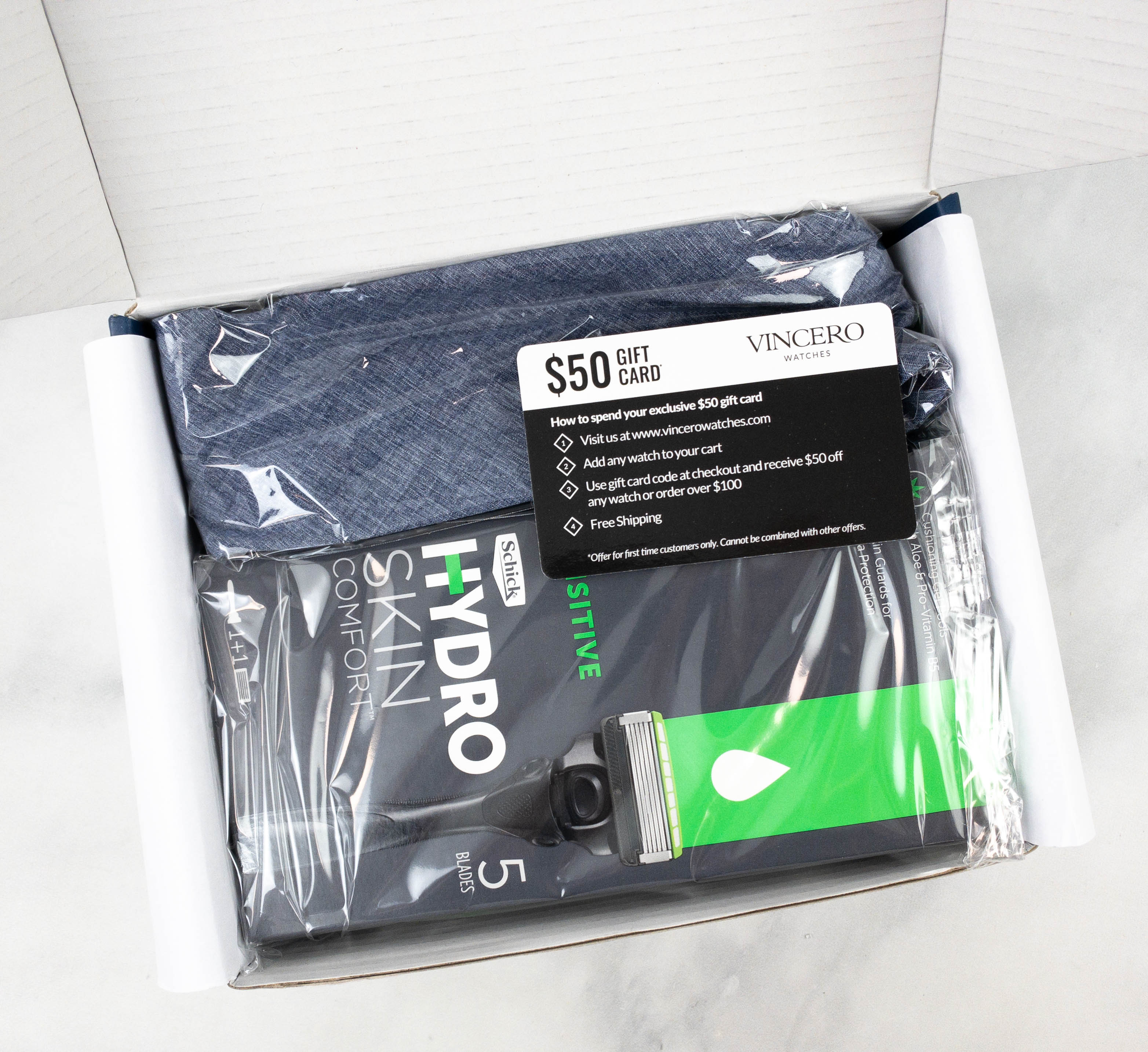 This is the review of the Back to the Grind, one of the selections for May 2021!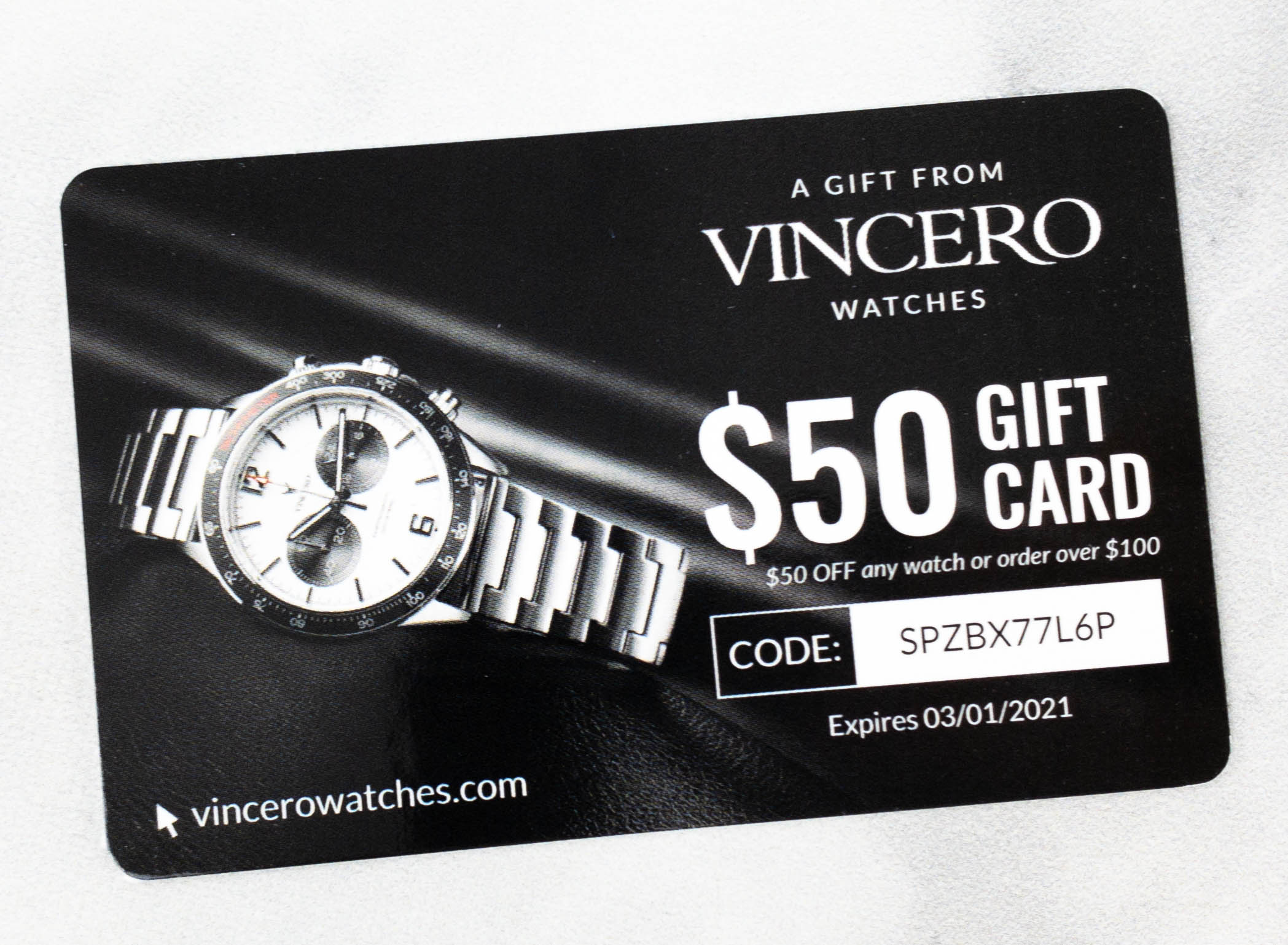 There's also a discount card included in this month's box! It's a $50 gift card from Vincero Watches.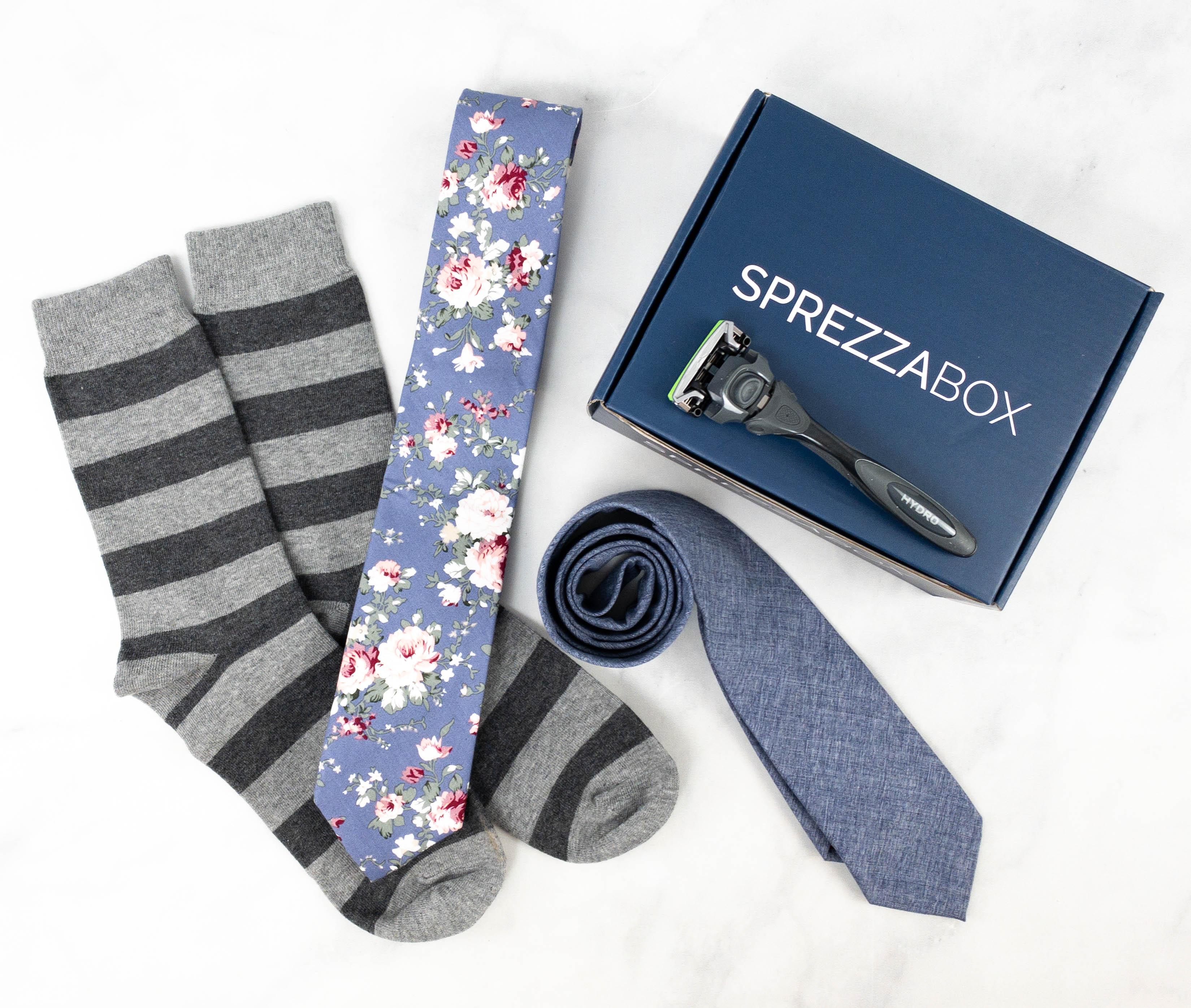 Everything I received from Sprezza Box May 2021!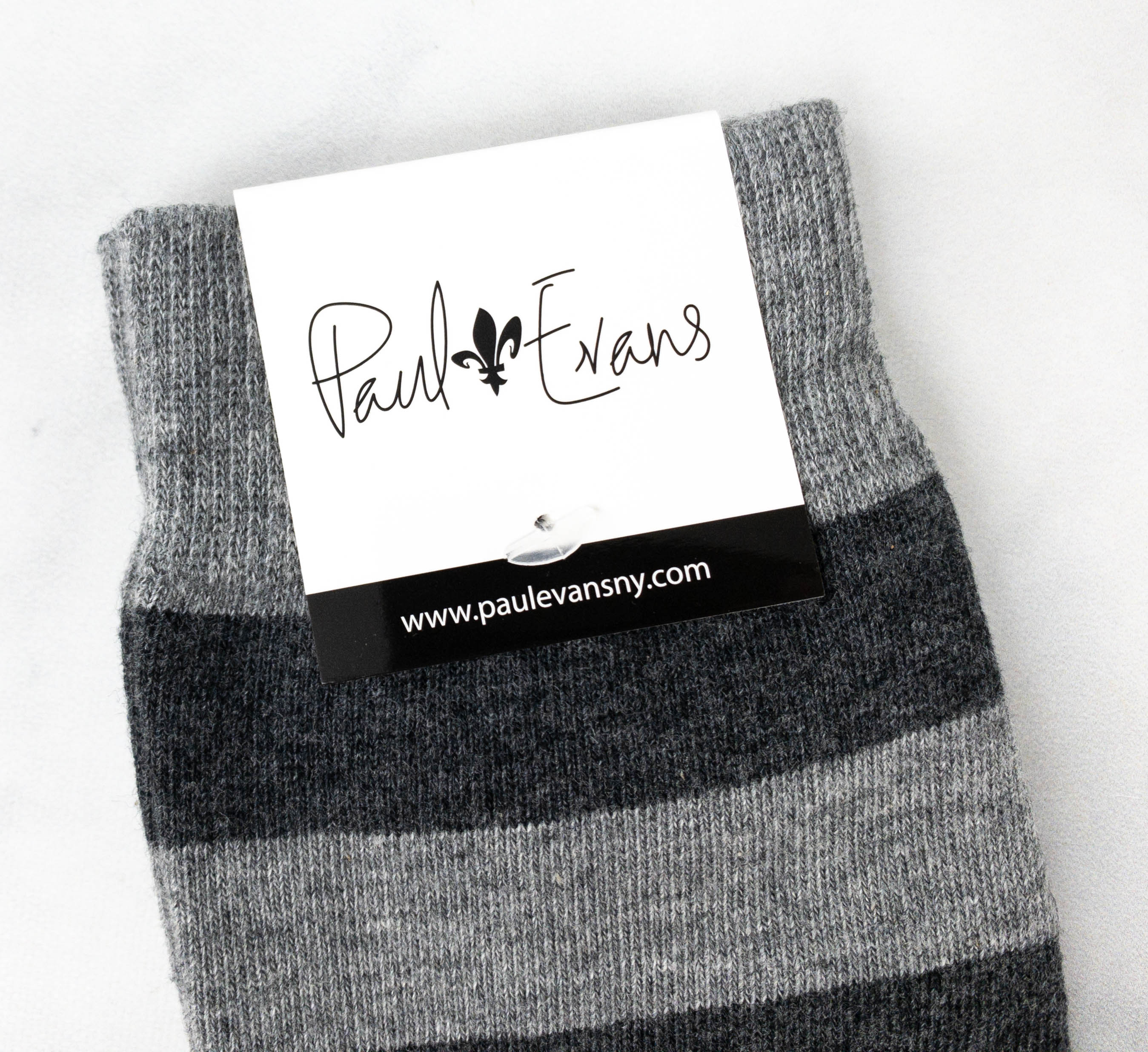 Paul Evan Socks ($12) Here's a pair of stylish and comfortable socks in mid-calf length, featuring a hand-linked toe.
They are made with 80% combed cotton, 17% polyester, and 3% elastic.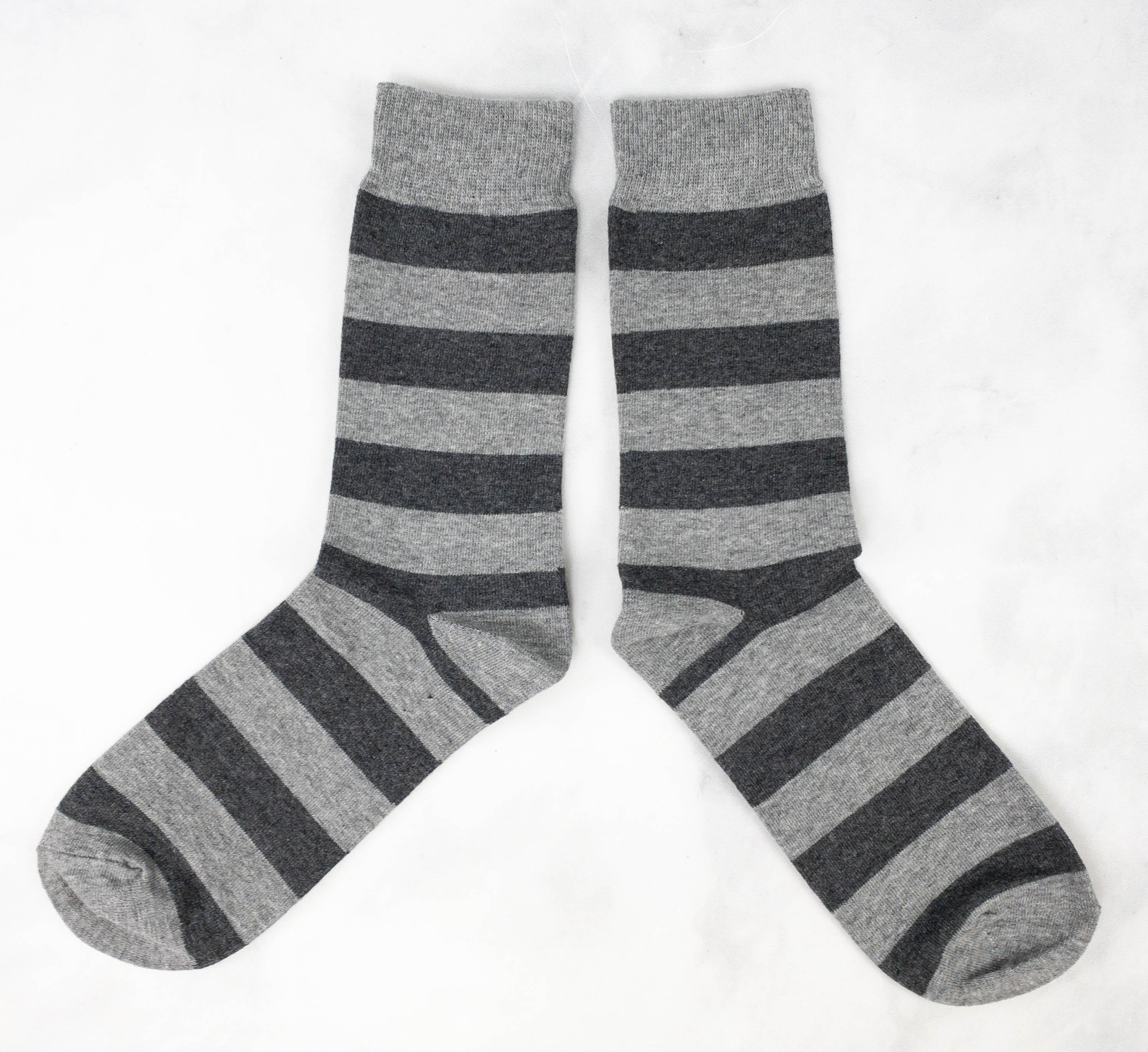 The socks feature a light gray base color and dark gray stripes all over, giving them a classic appeal.
It's a very versatile pair! I also love how soft and breathable this pair is, so my feet stays comfortable all day.
Original Penguin Tie ($25) Here's a unique tie that looks great for spring!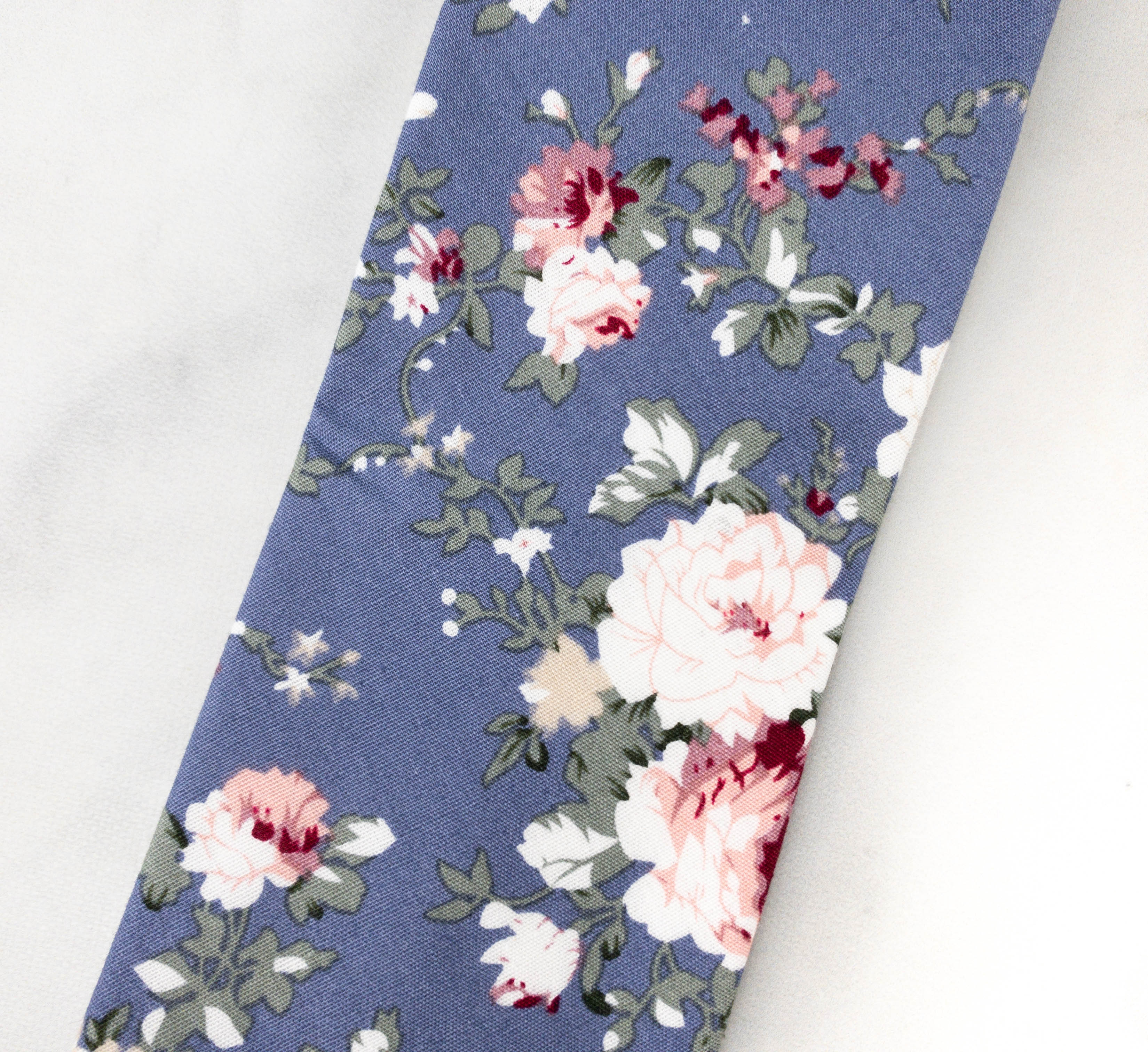 The floral design stands out on the tie's blue base color. The details look nice and refreshing!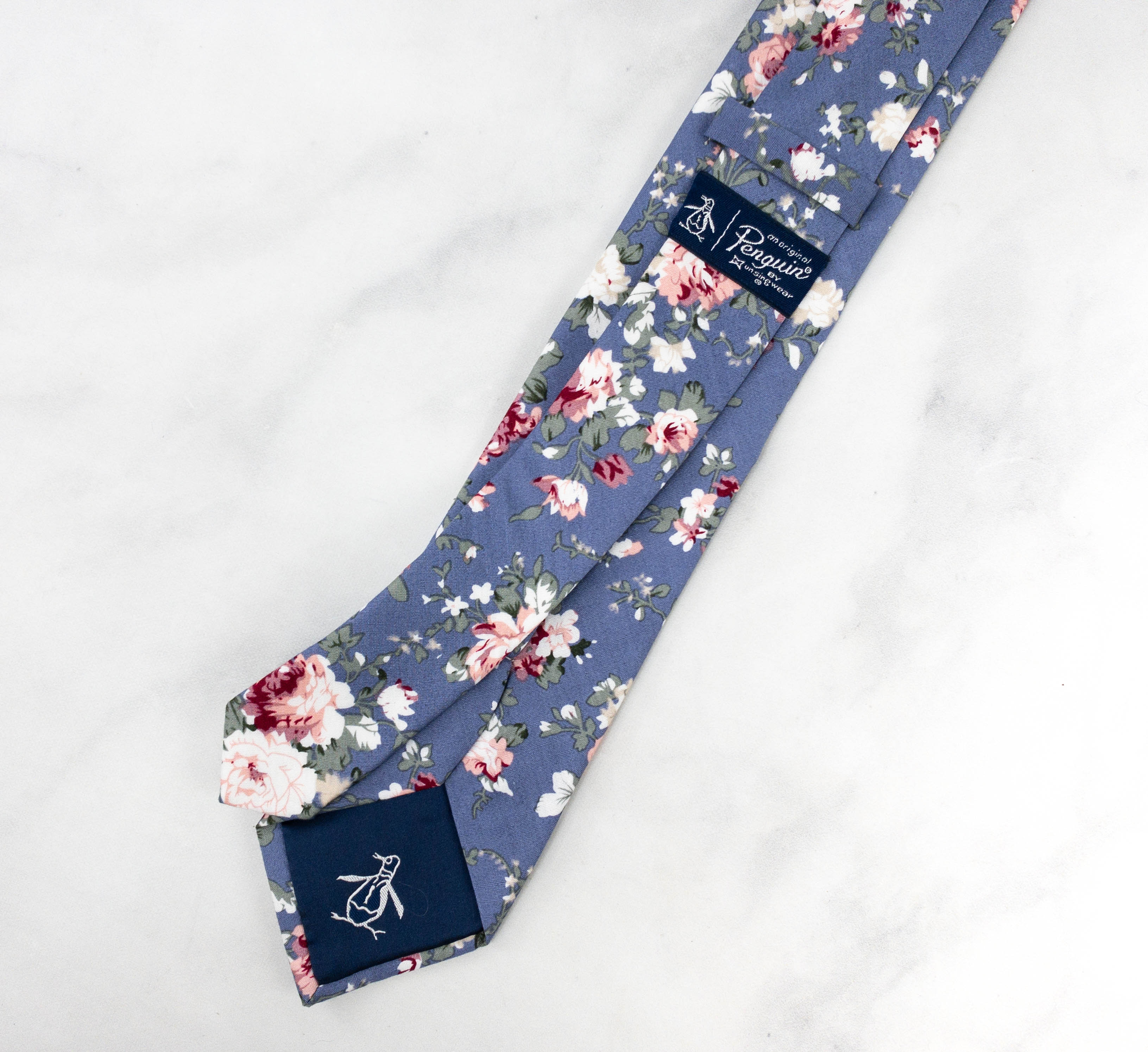 The brand's logo and tag can also be found at the back of the tie.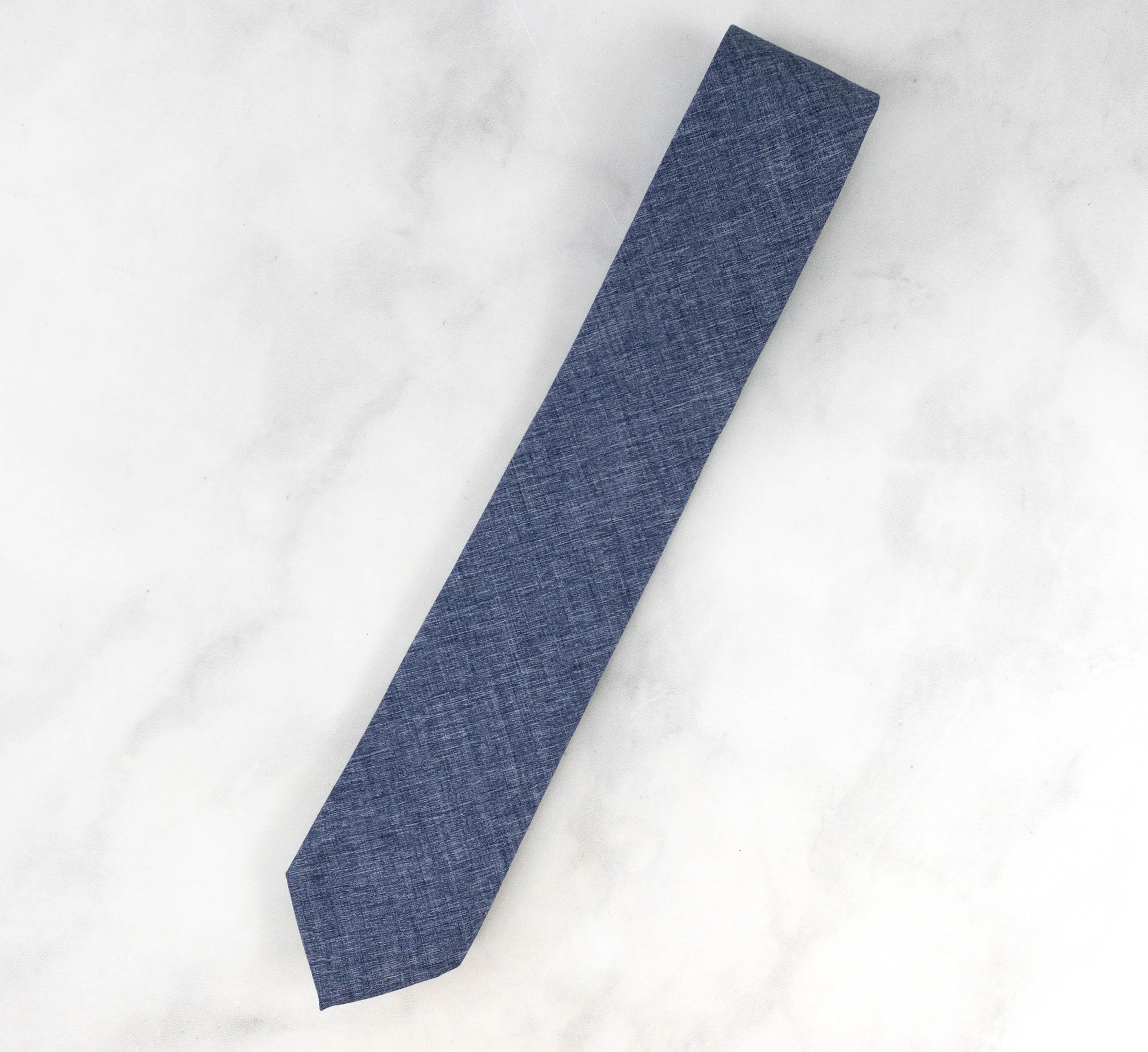 Original Penguin Tie ($25) The second tie also came from Penguin and this time, it features a blue chambray fabric!
Here's a closer look at the cotton tie. This will definitely look great with most of my favorite suits!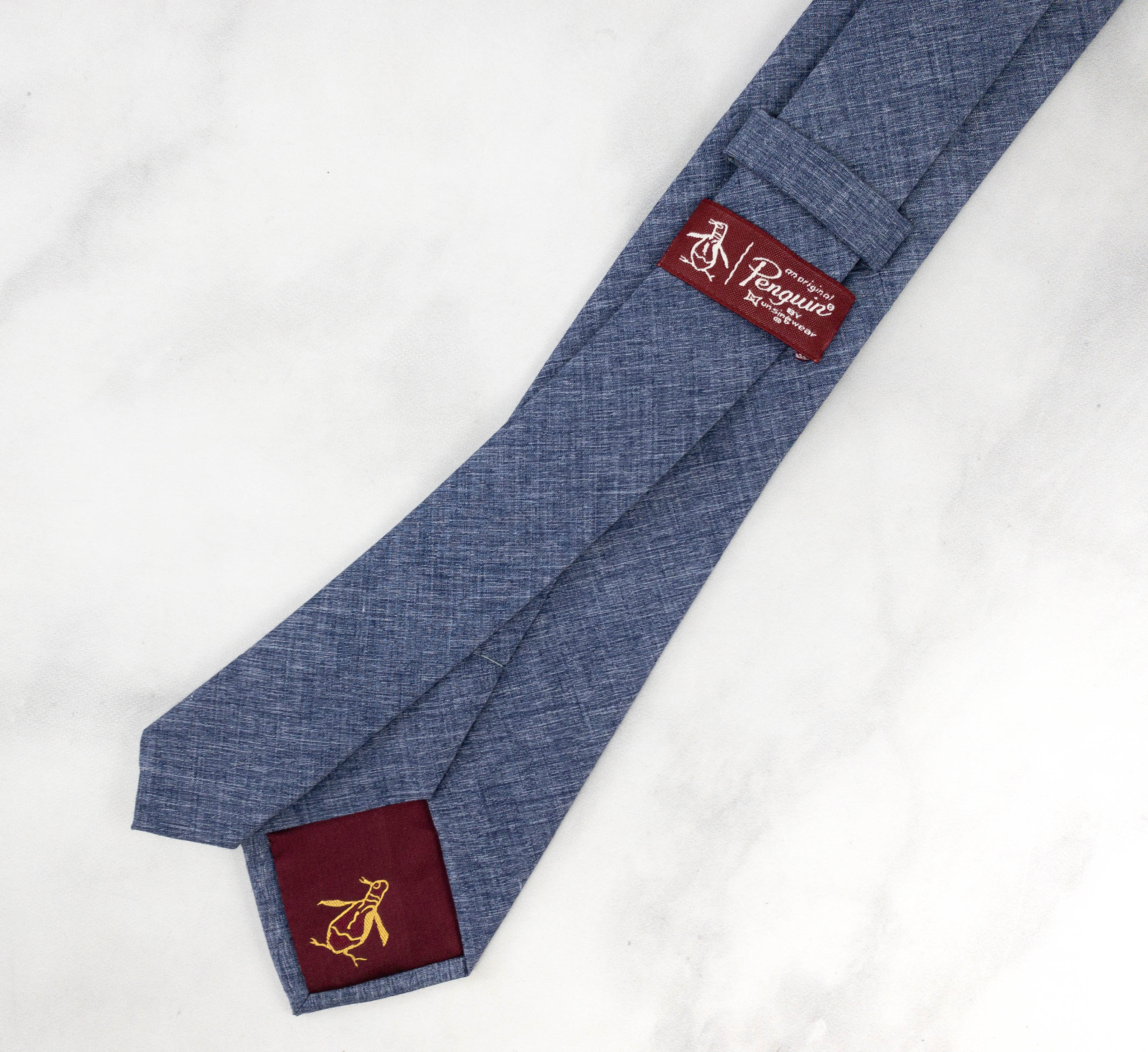 Just like the first tie, it also has the Penguin logo and tag at the back.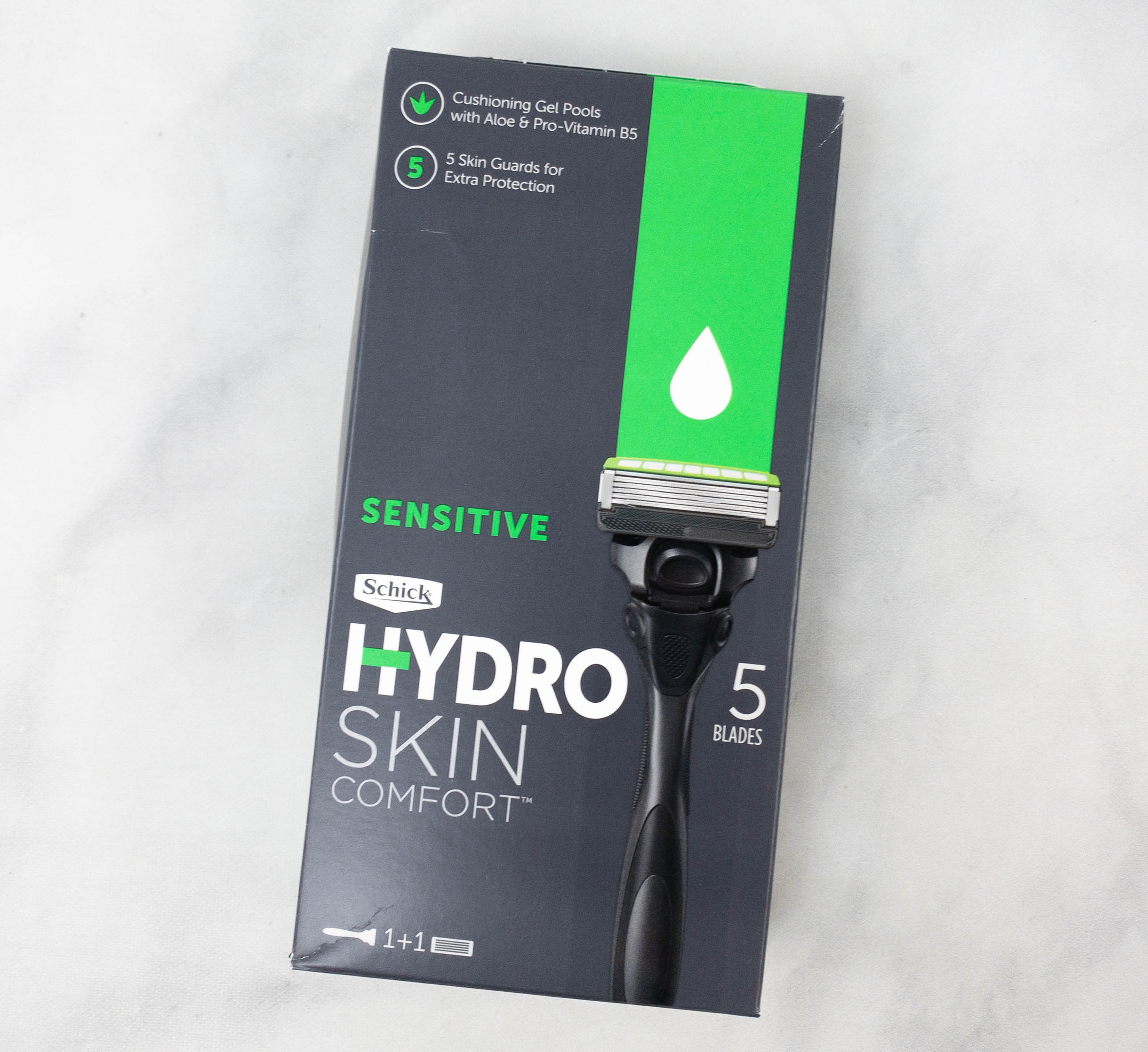 Schick Razor ($8) I also received a grooming item, a razor that is ideal even for sensitive skin!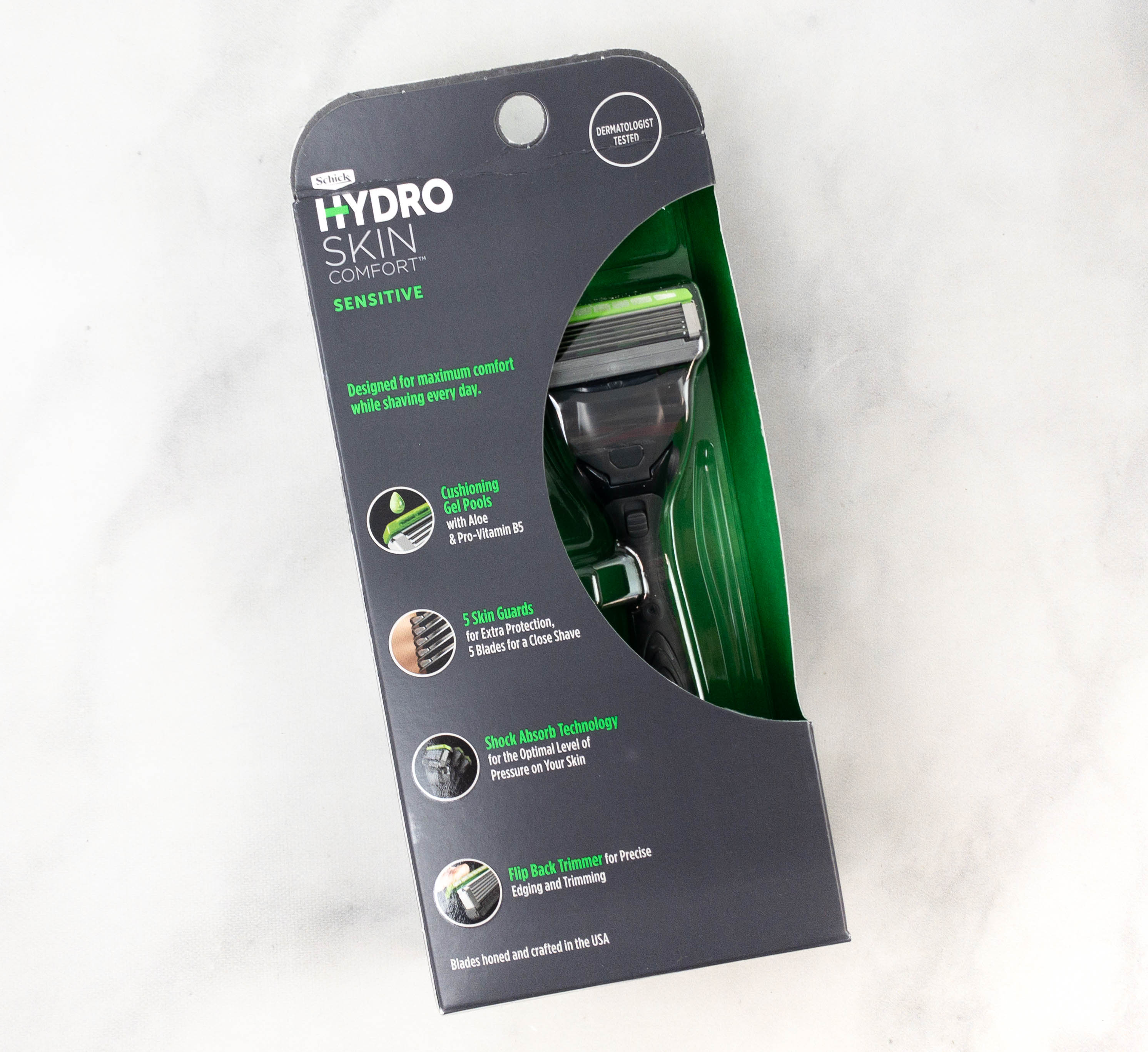 The razor has special features including cushioning gel pools with aloe and pro-vitamin B5, five skin guards for extra protection, shock absorb technology for optimal level of pressure on skin, and a flip back trimmer for a more precise edging and trimming.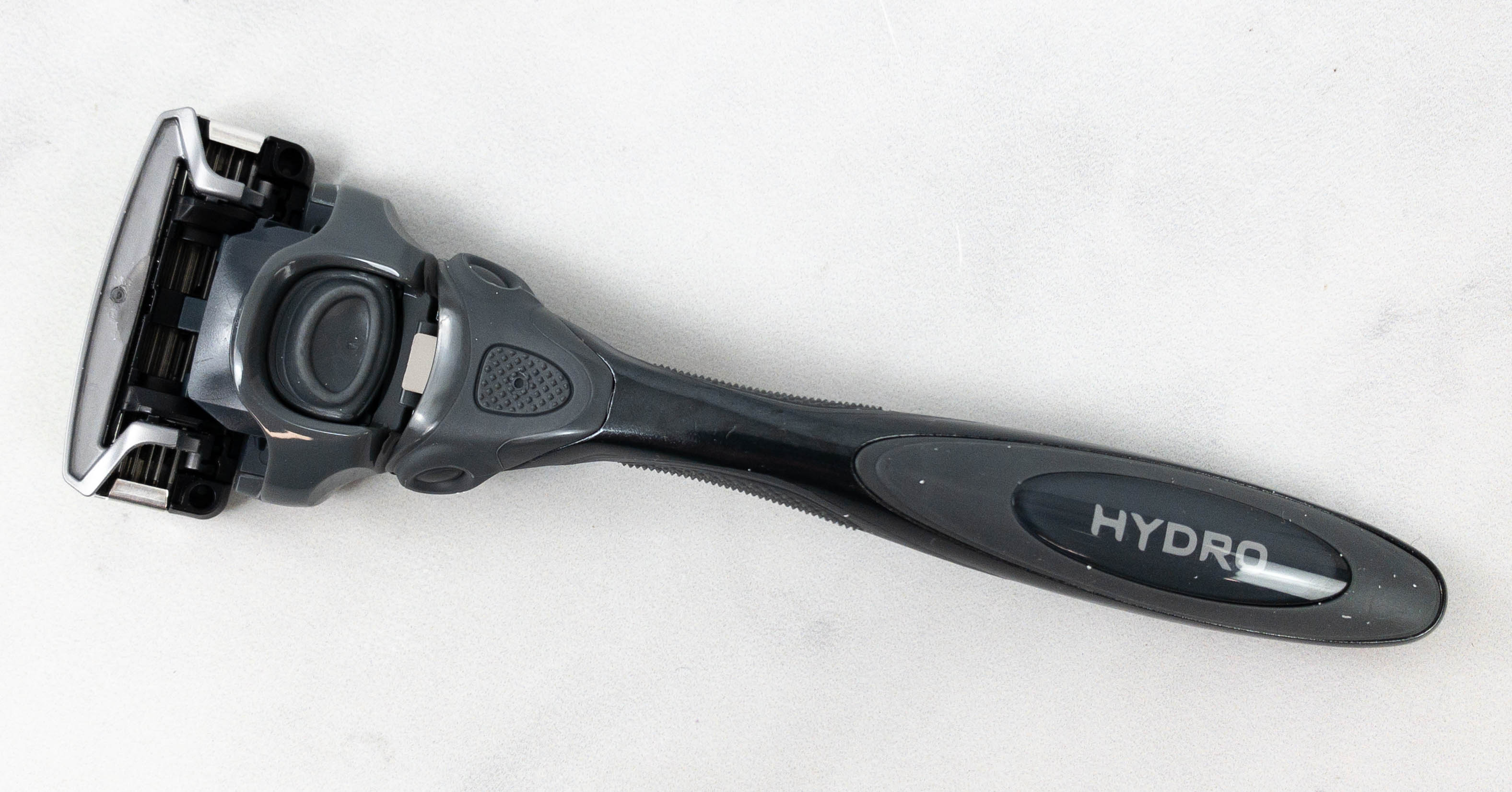 The handle is easy to grip, making it easy for me to maneuver the razor on every corner of my face as well.
This razor comes with 5 blades and they do the job perfectly!
SprezzaBox curates great boxes for men monthly! This month, my selection has accessories to help me amp up my personal style, which includes a pair of socks and two ties. I like the socks because of their classic and versatile design. Between the ties, it's hard to pick a favorite because both are high-quality. One tie has floral details and the other is in chambray blue. Another useful inclusion is a 5-blade razor! It glides on my skin well and shaves facial hair without irritation. Can't complain about a nice Schick.The total retail value of the items is higher than the actual price of the box, making the subscription really worth it. If you're looking for a good lifestyle subscription for men and you want some freedom in choosing what you receive, this one fits the bill!
Were you happy with this month's items?