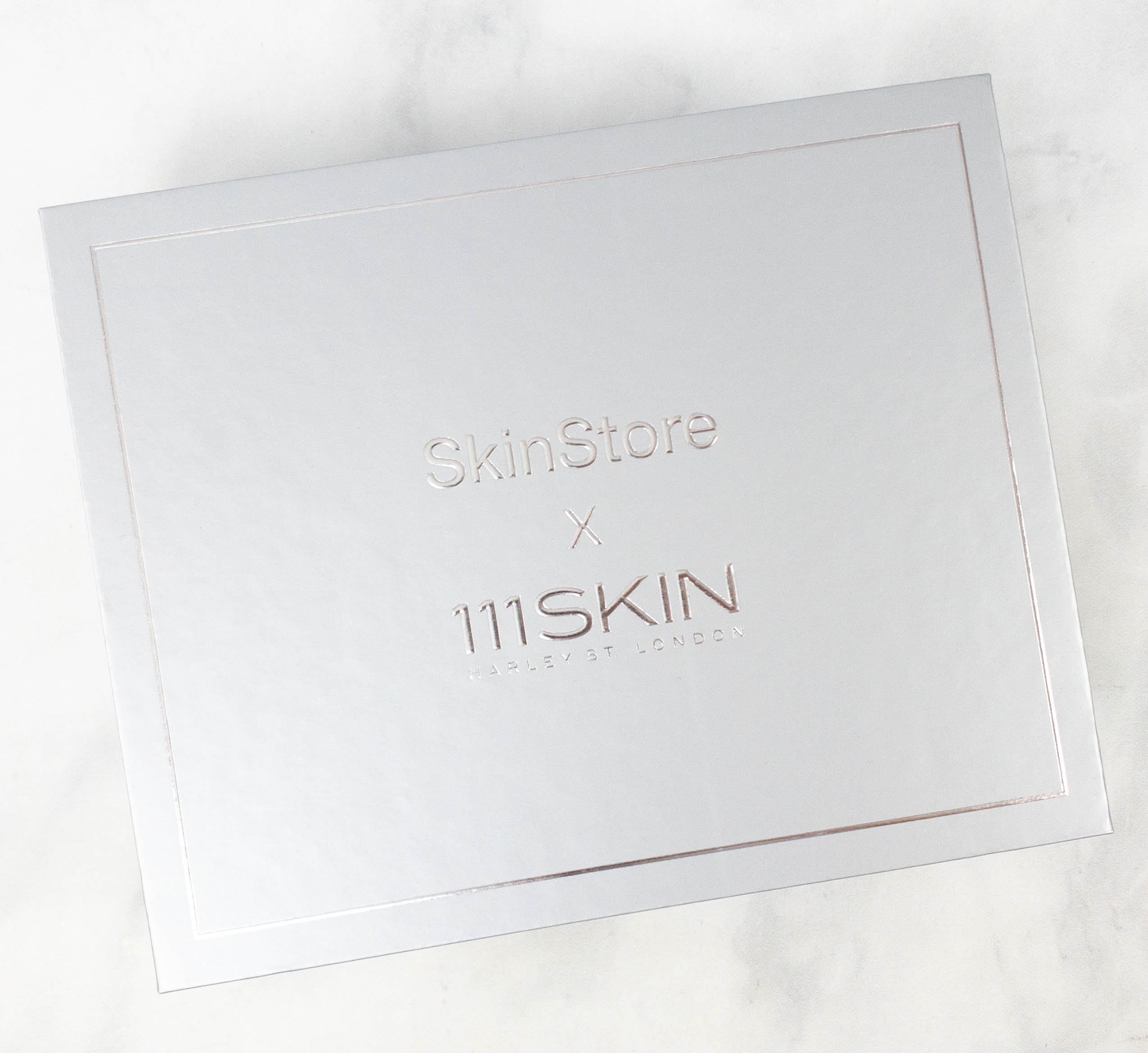 The Skinstore x 111SKIN Limited Edition Beauty Box is a limited edition box from SkinStore. They are owned by the same parent company as LookFantastic.
This box is still available, with a promised total worth value of over $390 just for $90. It includes 5 hero products from 111SKIN, a luxury skincare brand founded by Dr. Yannis Alexandrides.
We're excited to announce our newest collaboration with luxury skincare brand 111SKIN. Inspired by clinical research and real-life skin concerns, this SkinStore X 111SKIN limited edition collection includes products you need to achieve the skin you've always wanted.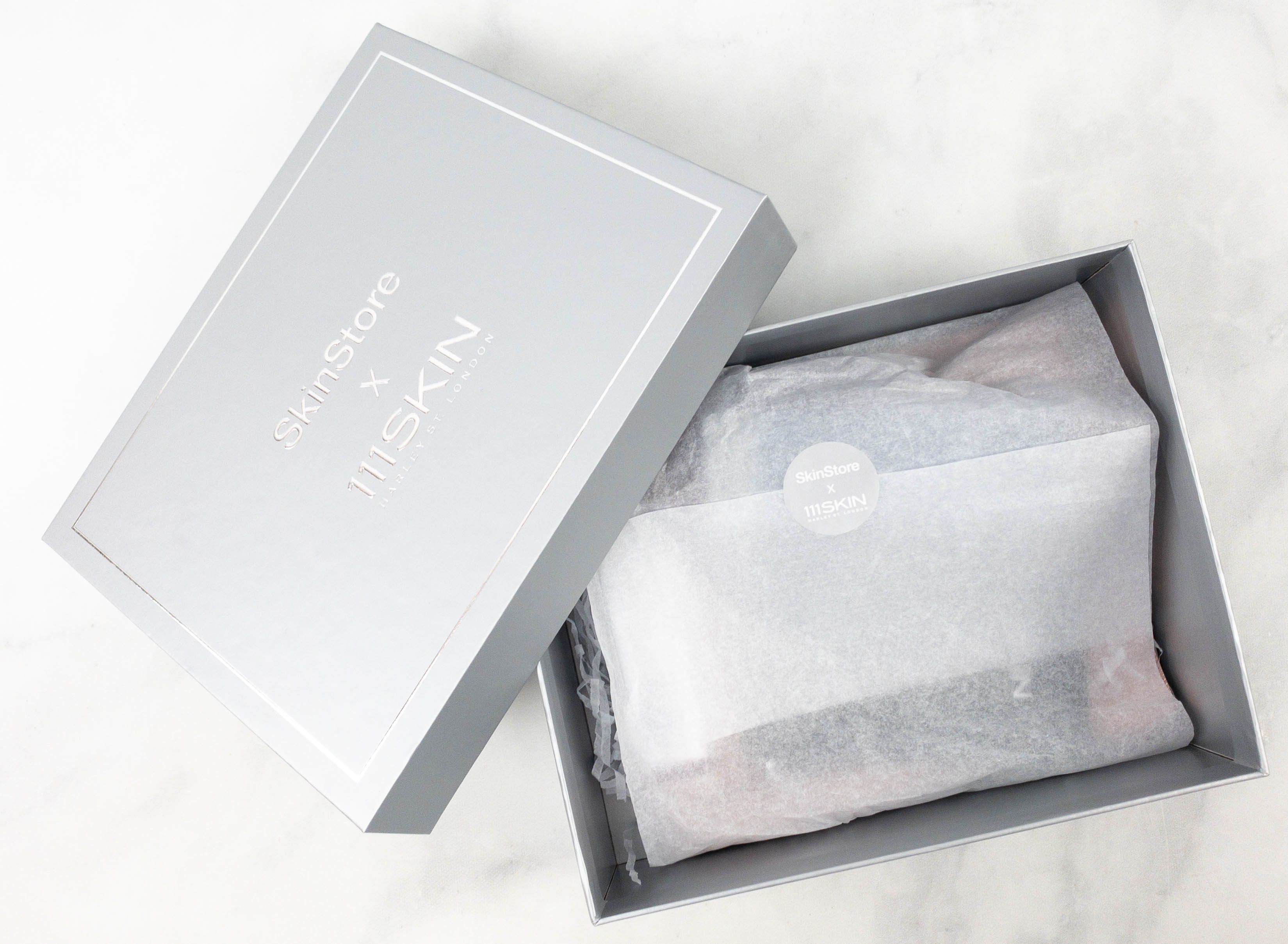 The gray box is simple but elegant.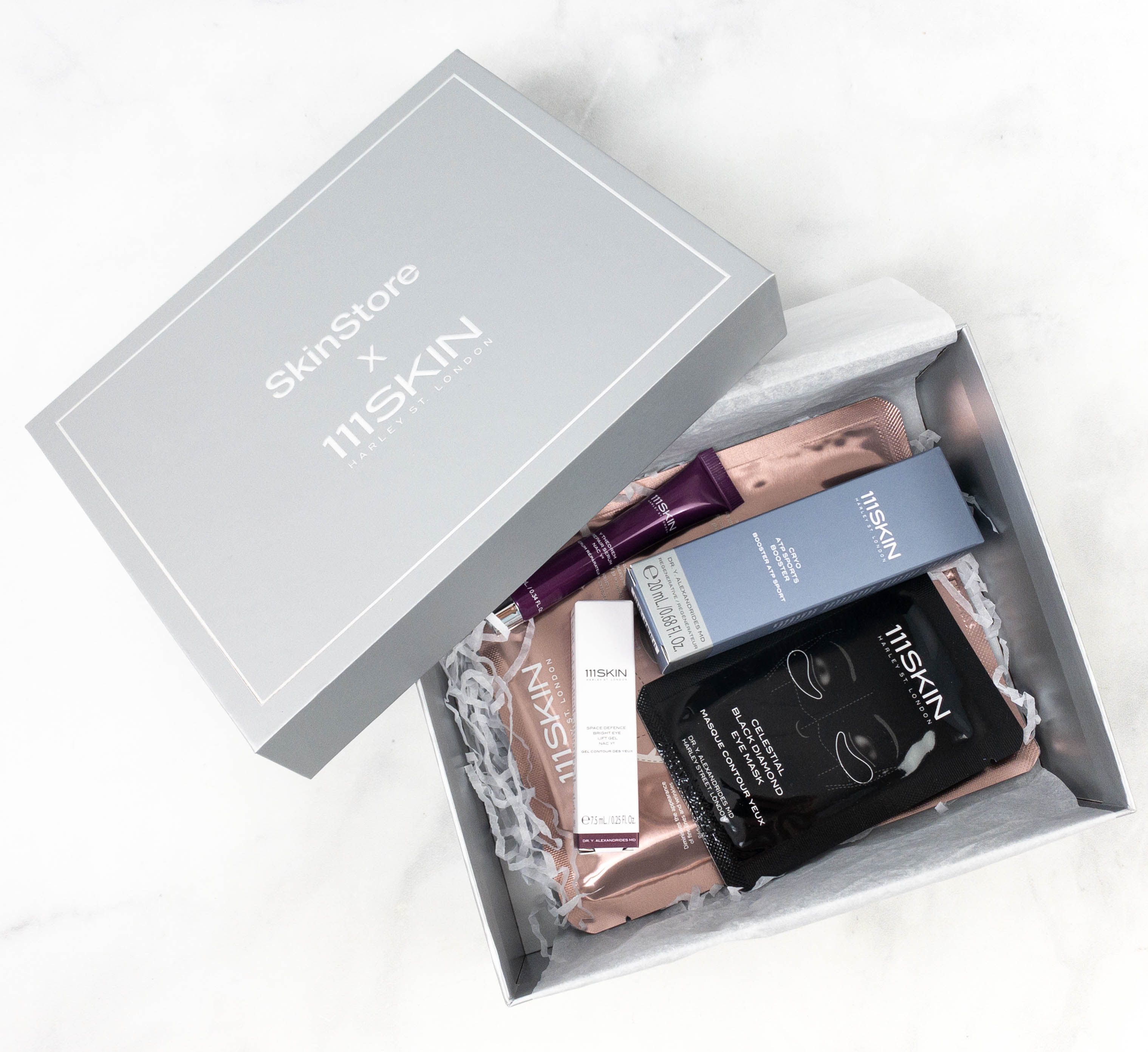 The items are cushioned with white squiggles.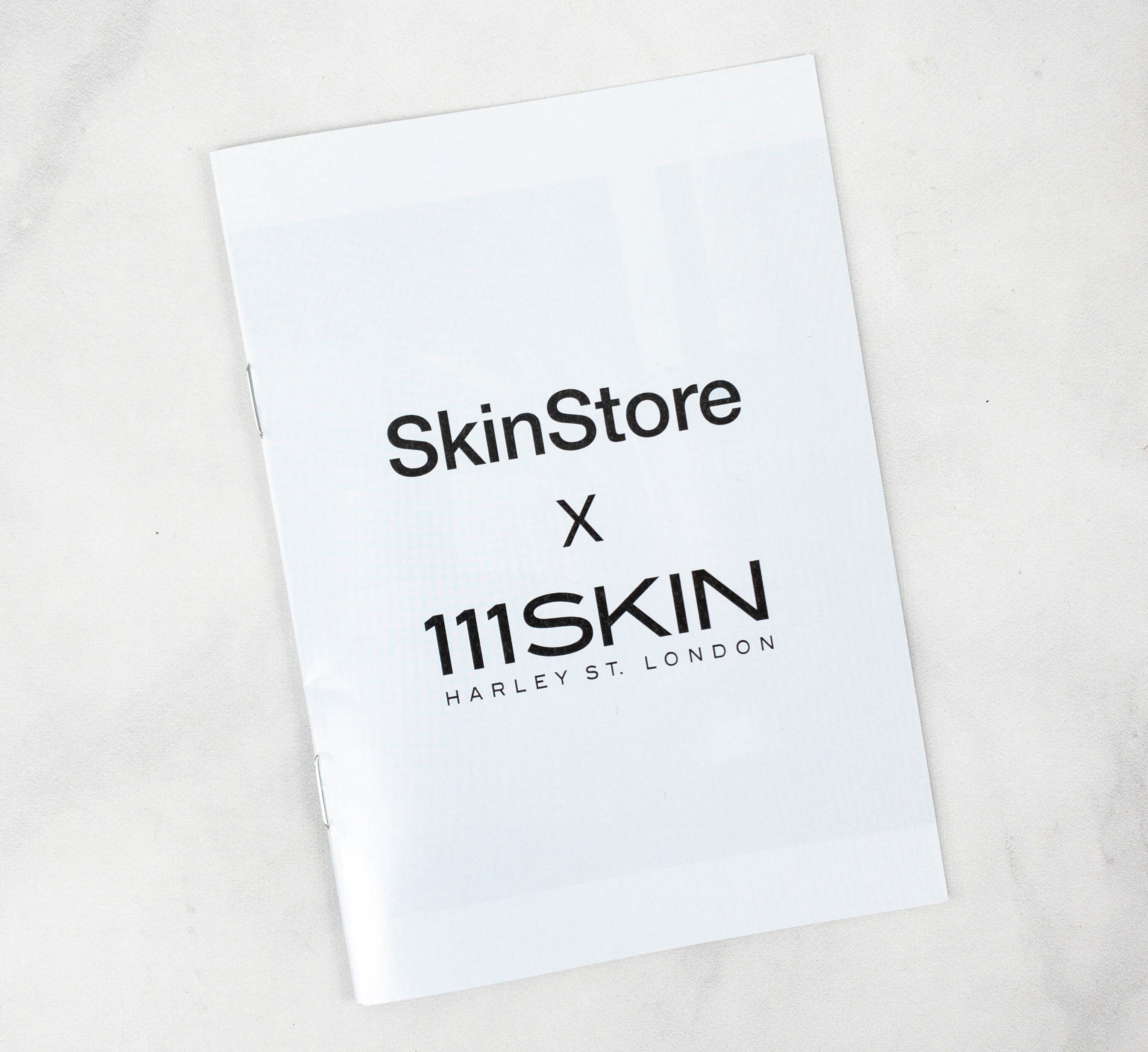 The box came with a mini booklet.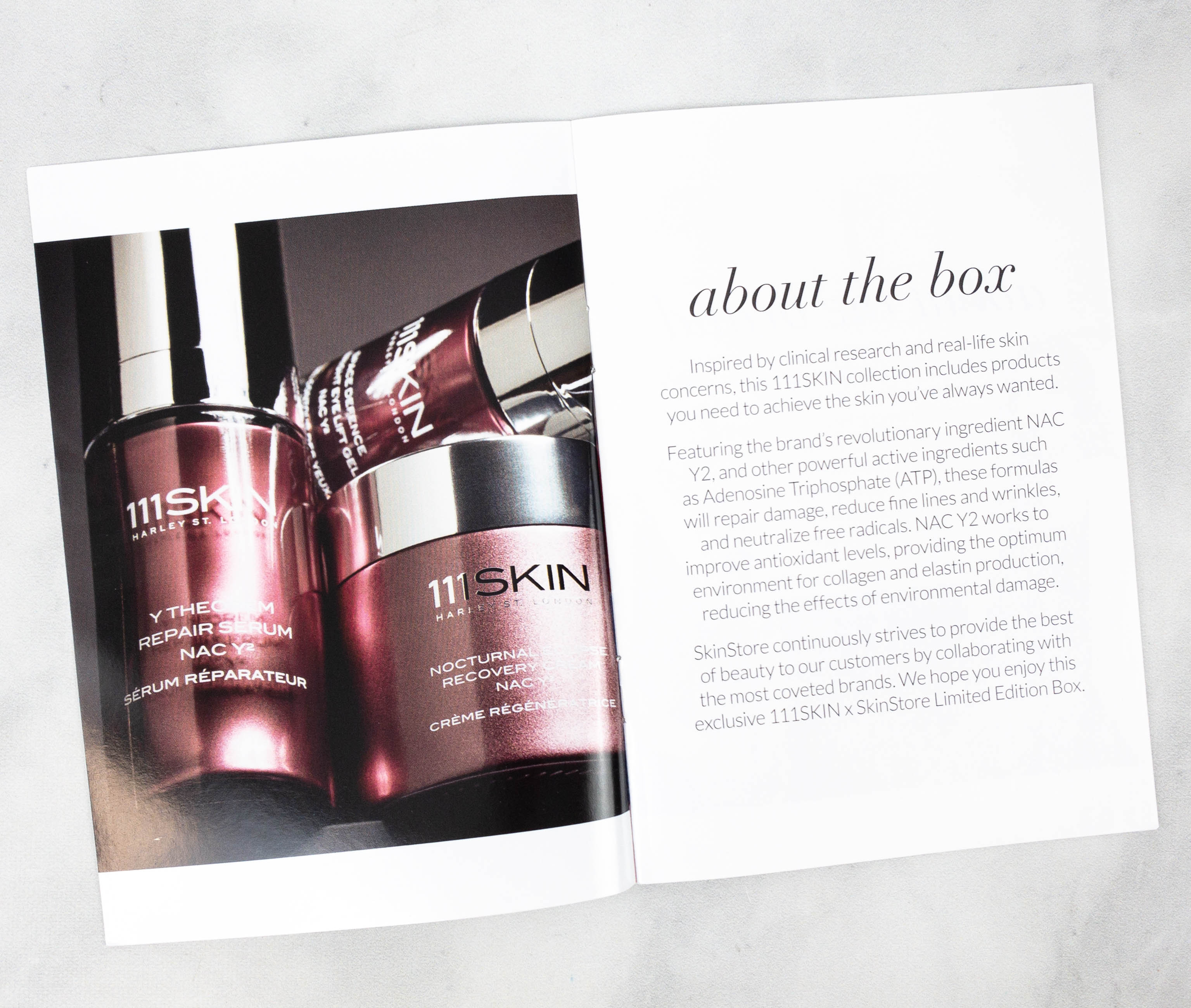 Inside, there's more information about the collaboration.
They also give us an insight about the luxury skincare brand.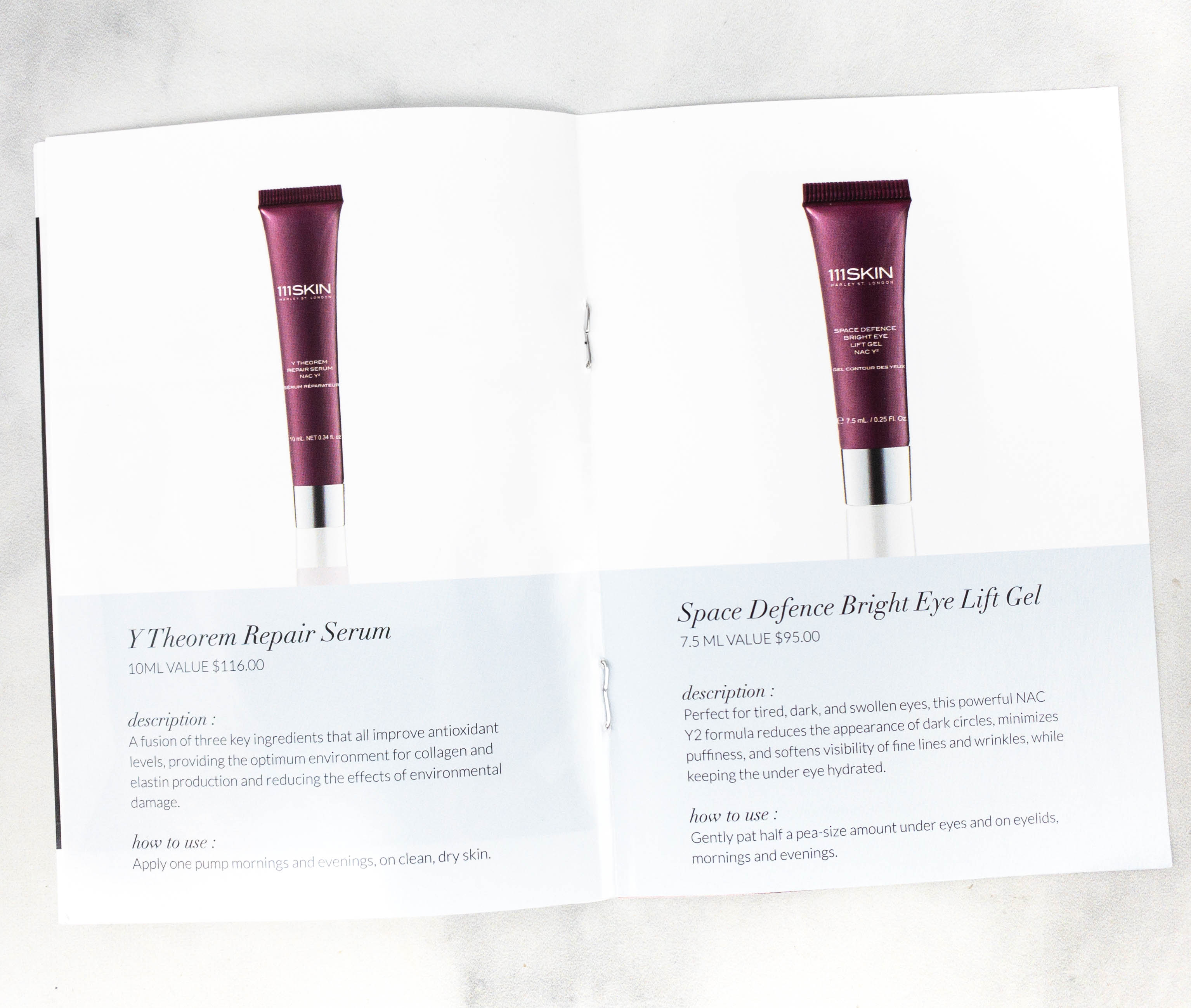 Of course, there's also a list of the products included in the box!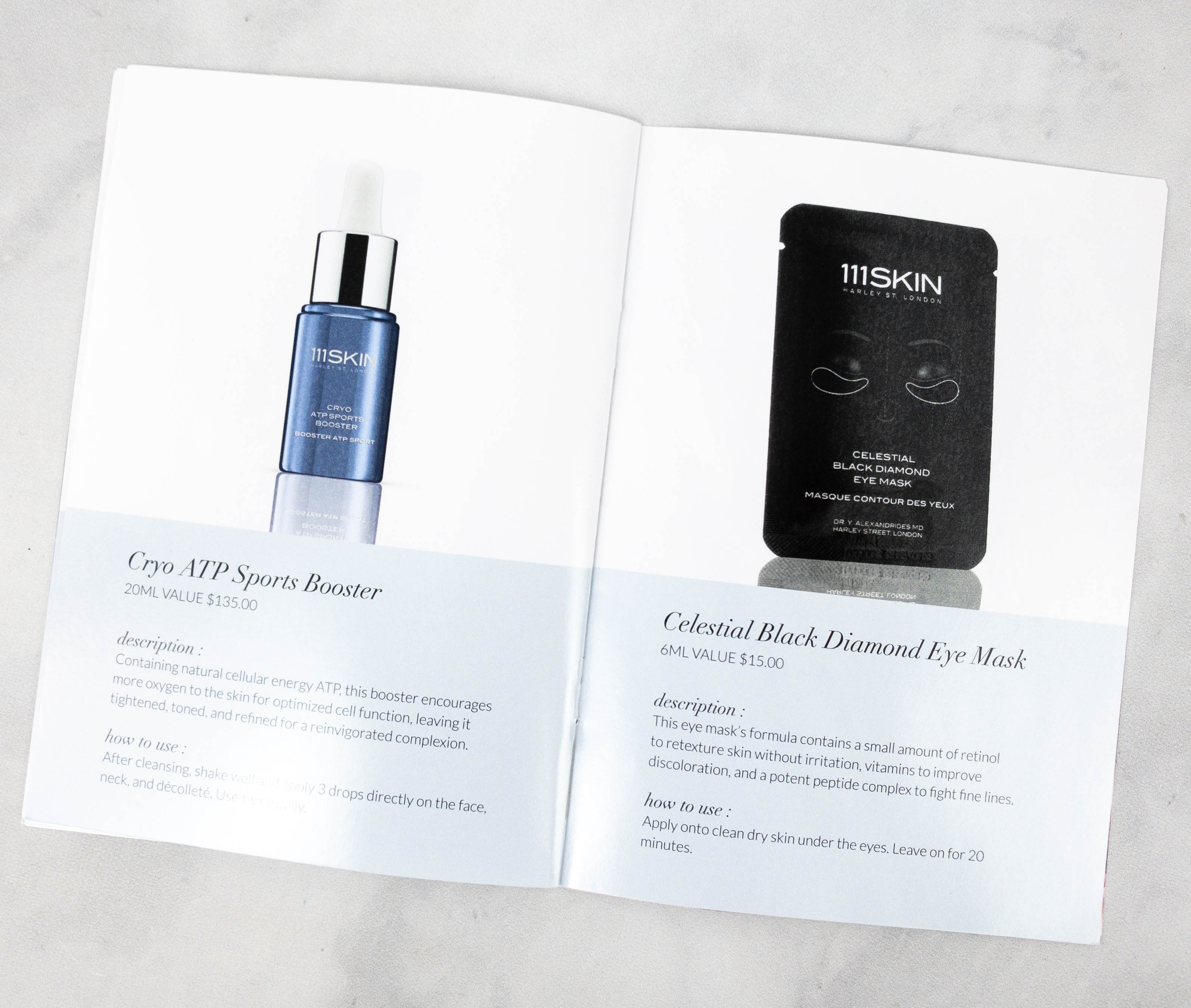 Along with each photo is a short description and instruction on how to use the product.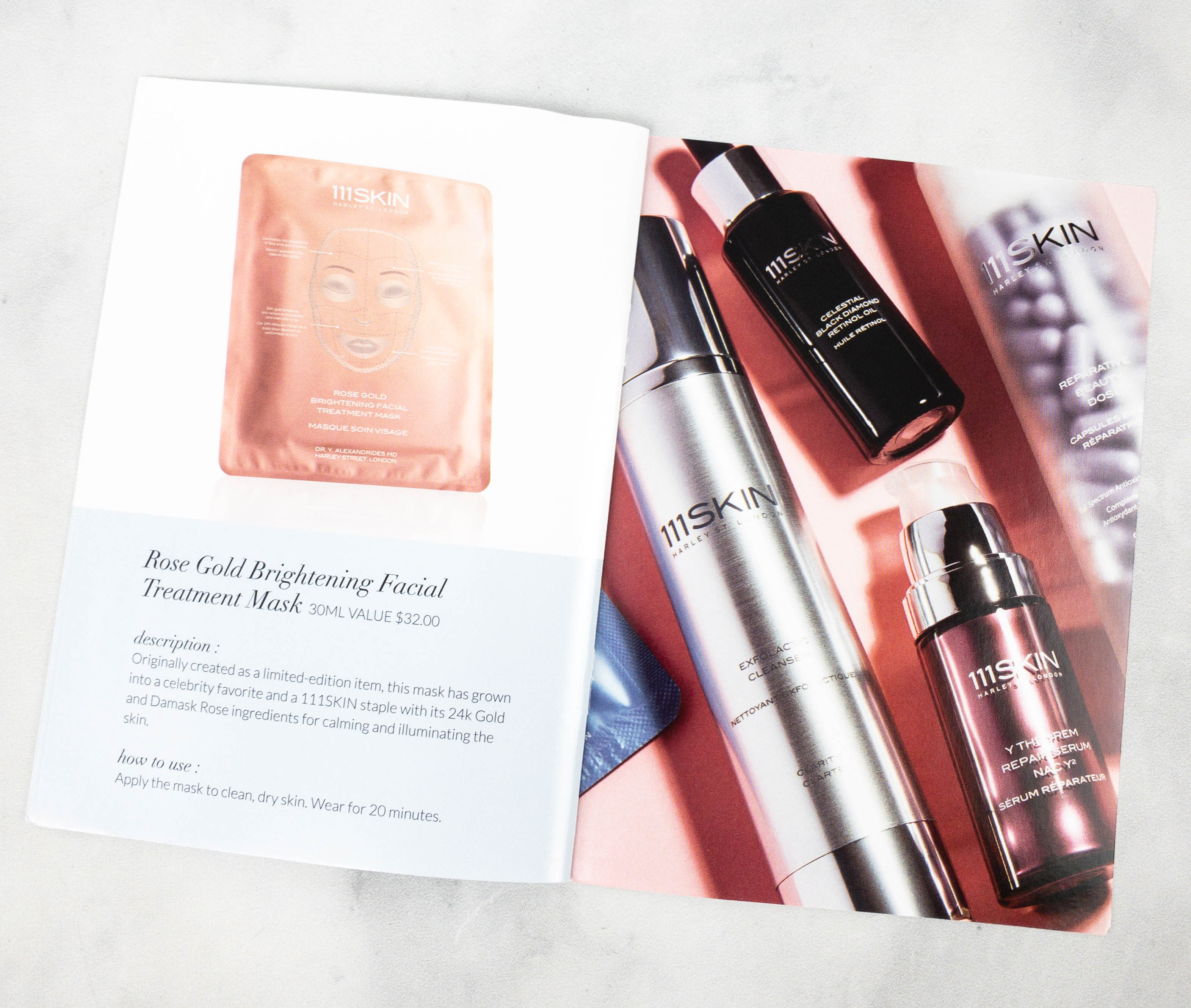 They also included the retail price of each item.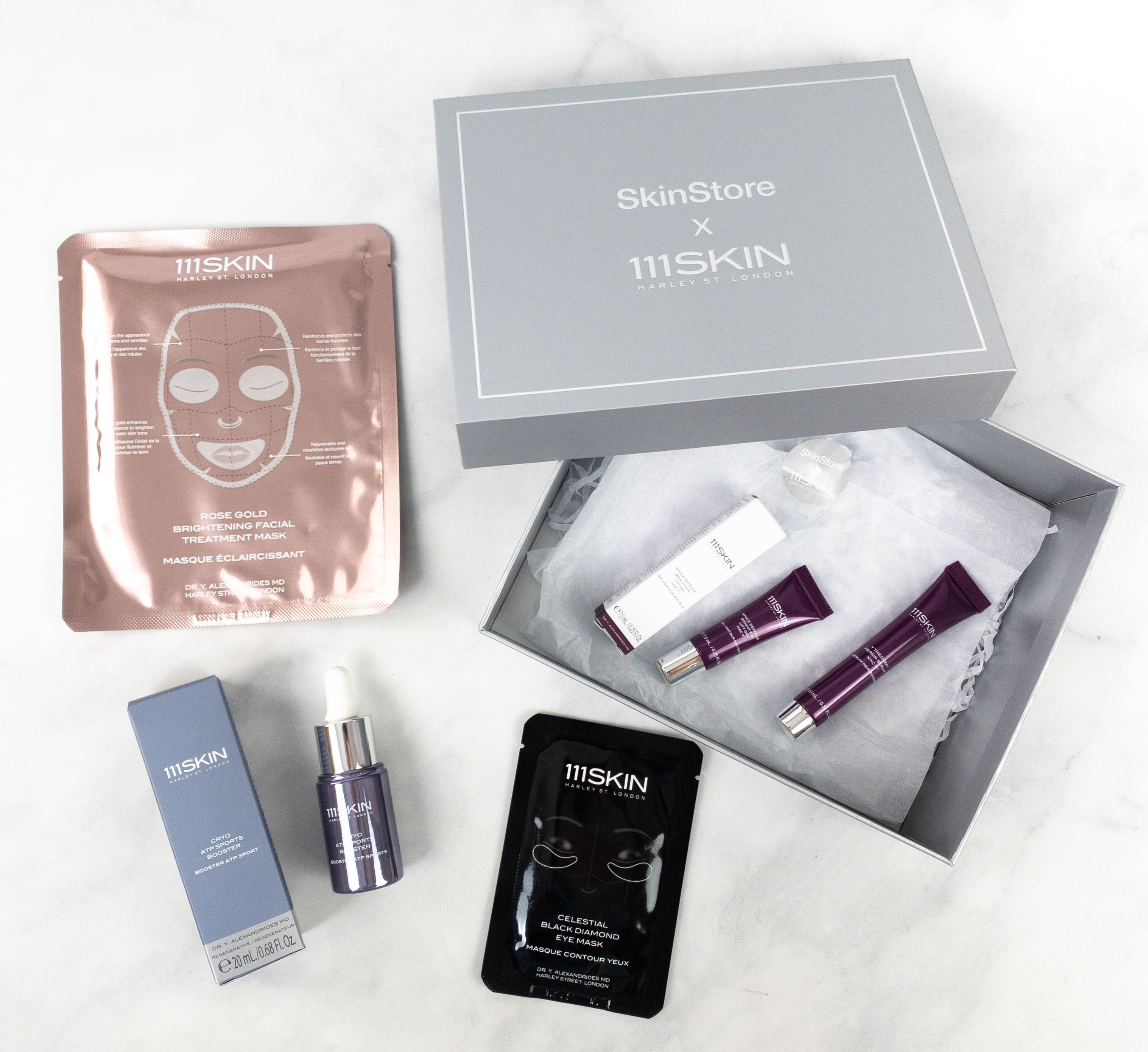 Everything in my box!
111SKIN Rose Gold Brightening Treatment Mask ($27) Packed with gold extract, this face mask helps brighten and even out the skin tone while also improving blood circulation. It makes my skin feel really soft and smooth. I also love how it provides deep hydration, leaving my skin looking plump and glowing after use!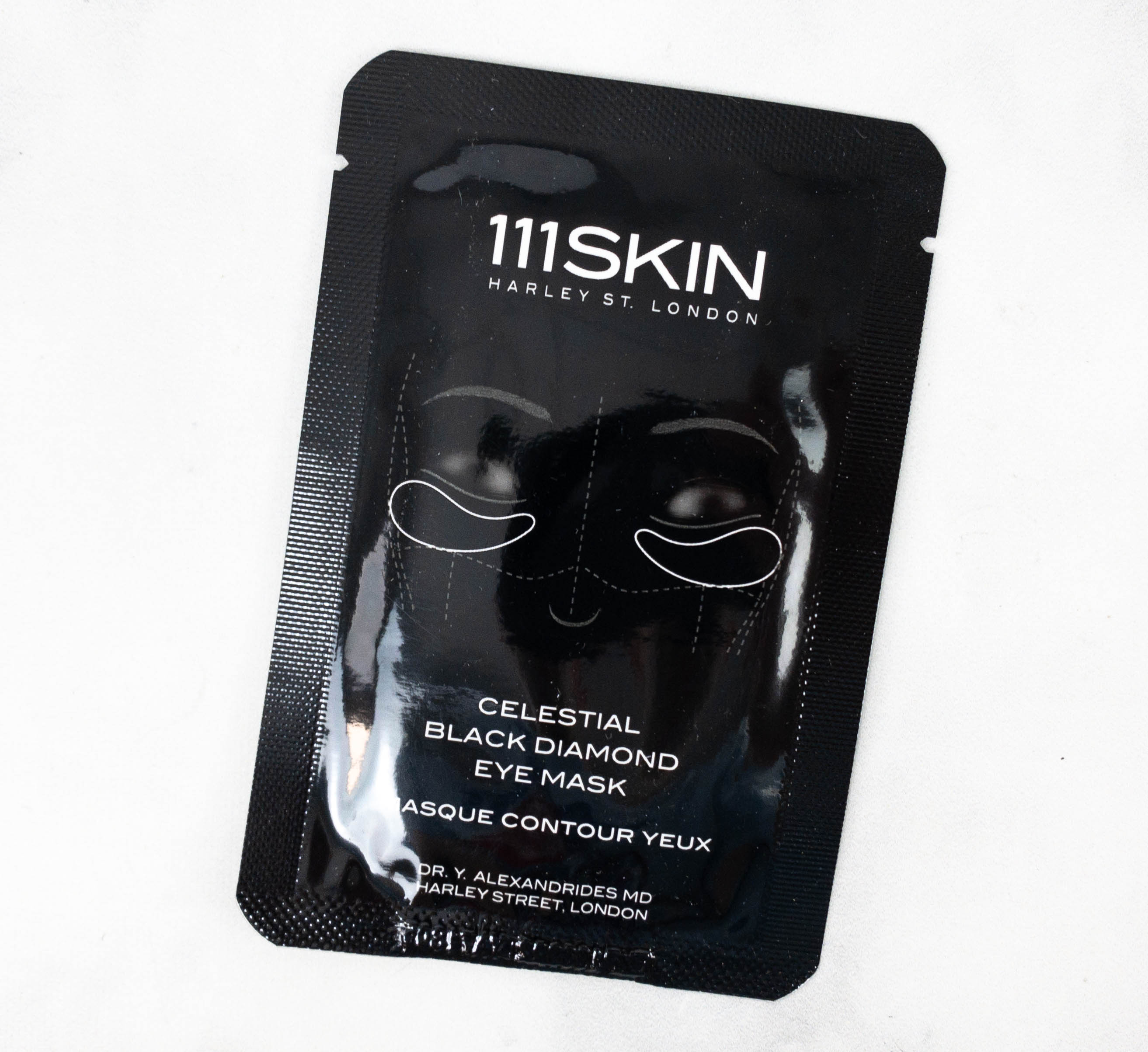 111SKIN Rose Celestial Black Diamond Eye Mask ($14.38) Formulated with rosehip extract and retinol, this eye mask helps improve the appearance of fine lines and wrinkles on the under eye area and diminishes hyperpigmentation. It also provides moisture and nourishment to make the skin look younger, so my tired-looking eyes appears brighter and perked up!
111SKIN Cryo ATP Sports Booster ($135) It's a skin booster that revives tired looking skin. It contains ribose and yarrow that works to increase the cell's metabolic activity which will help energize the skin and accelerate cell turn over all while retexturizing and brightening the skin. I like how this makes my skin feel a bit tighter after use but still leaves it soft and smooth. A little goes a long way with this product so this small bottle will last a long time. It's ideally applied before a serum and it can be used both day and night.
111SKIN Space Defence Bright Eye Lift Gel NAC Y2 ($95) Here's another undereye product! It's a lifting gel that contains NAC Y2, 111SKIN's proprietary formula that improves antioxidant levels and supports collagen and elastin production while reducing environmental damage. It also has caffeine that helps get rid of dark circles and puffiness. It's very soothing and easy to use, a life saver for days when I haven't had enough sleep at night!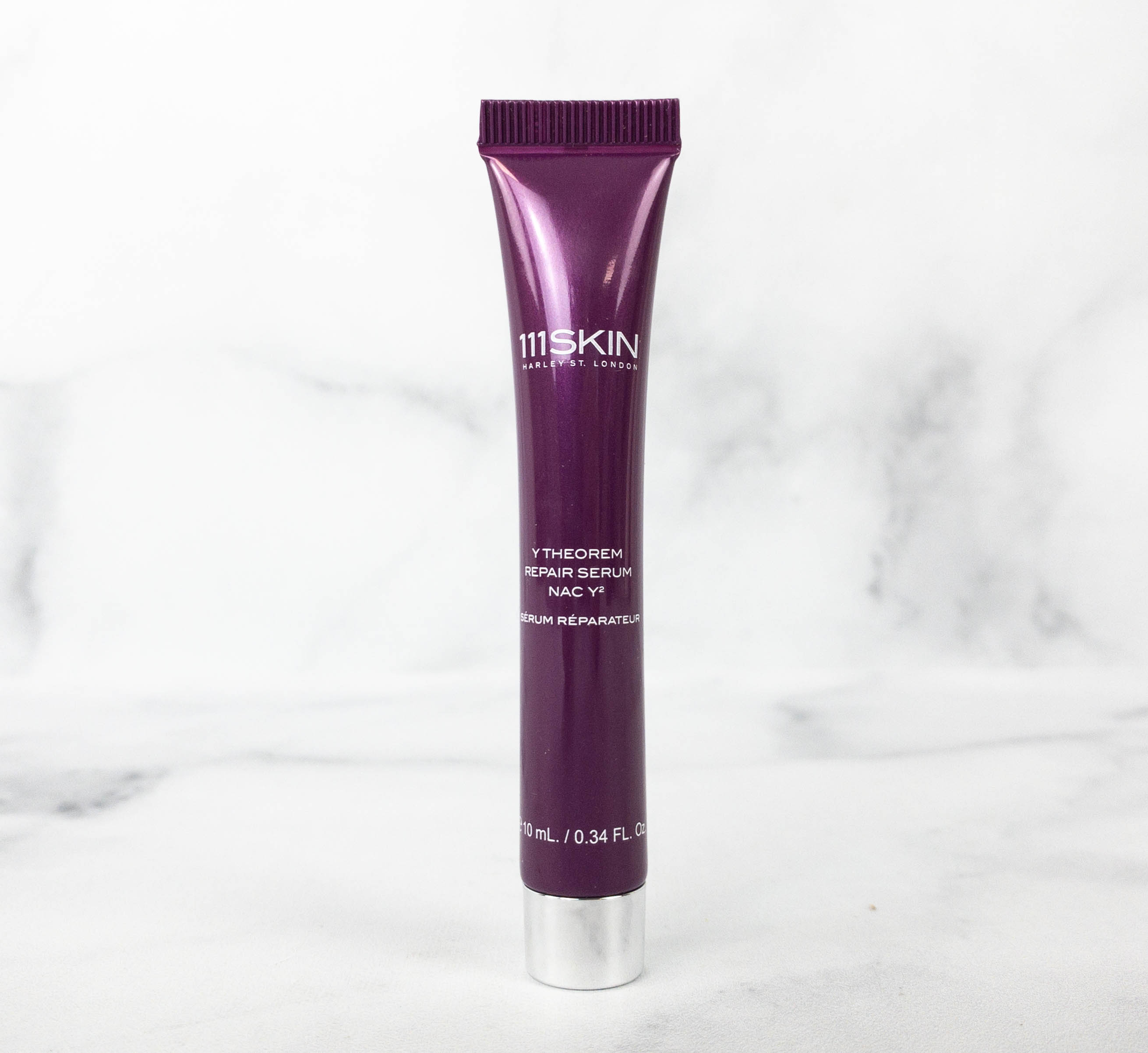 111SKIN Y Theorem Repair Light Serum NAC Y2 ($116) This lightweight serum also contains NAC Y2, and it's combined with niacinamide and licorice root to improve the overall skin texture and appearance. Aside from supporting collagen production and reducing signs of aging, it also has added brightening properties that address discoloration and pigmentation. What I like about this serum is its water-like texture that makes it ideal for humid environments. It easily sinks into my skin and it's also highly moisturizing. The formula is ideal to use both day and night for best results.
This SkinStore Limited Edition Box is a real treat for skincare enthusiasts! It's packed with luxurious items from 111SKIN which target different skin skincare concerns, including skin aging, eye bags, and puffiness around the eye area. My favorite among them is the serum. Packed with a proprietary formula, it's easy to use and it also has a lighter texture compared to regular serums. The eye lifting gel and the eye mask also make a great pair! Whether you're curious about the brand or you're simply looking for something new to try, this box is a great way to sample 111SKIN's products without breaking the bank. All the items are $387, just a few dollars short of the promised retail value but still a good buy overall, even with 111SKIN's generally inflated retail prices.
Are you going to be grabbing this Limited Edition Beauty Box?