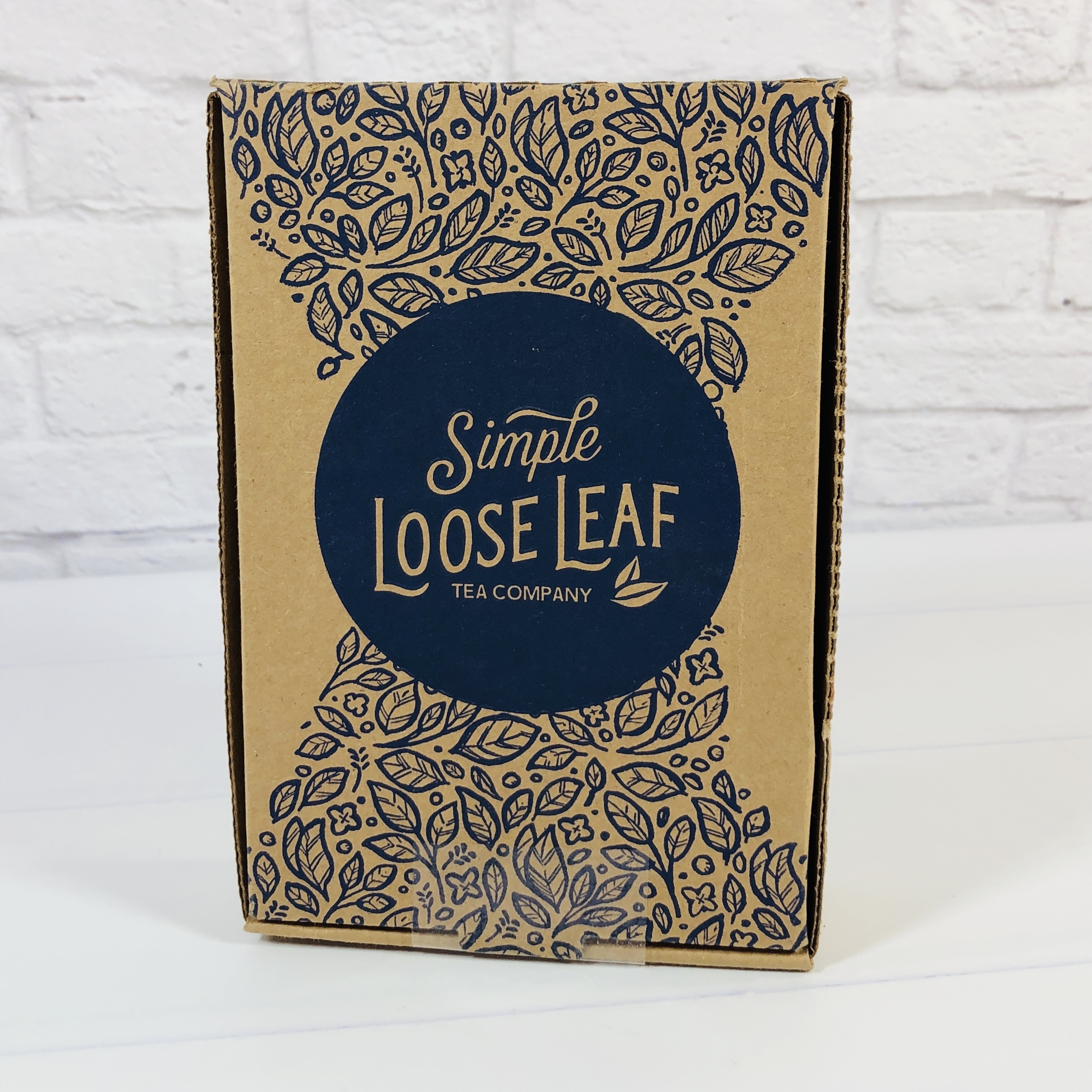 Simple Loose Leaf is a monthly tea subscription box, which delivers four half ounce hand selected, loose-leaf teas each month. Subscriptions are $24.90 a month for four teas, $19.90 a month for three teas, and $14.90 a month for 2 teas. You can also choose from 4 different tea types: Herbal, Black, Green, or Variety. They send both single origin teas and blends and include linen bags for steeping in your very first box. The teas are packed and shipped by employees with developmental disabilities so they can earn a paycheck and learn life skills.
Simple Loose Leaf's tea subscription box made our readers' choice list of best tea subscription boxes!
DEAL: Get $3 off on your first tea order! Use coupon code 3B1TEA. OR Get $5 off on your first box! Use coupon code 05BOX001.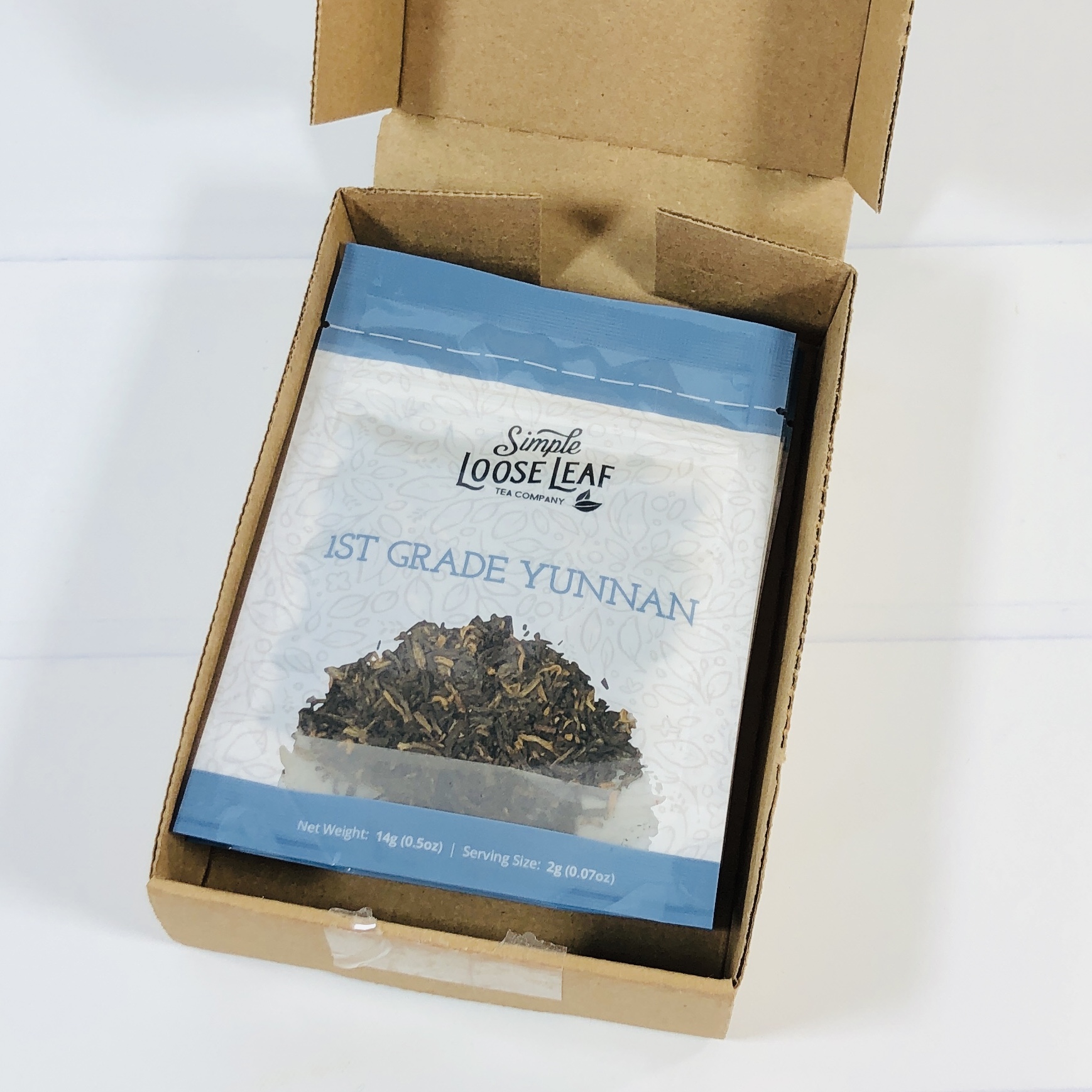 This is a review of the Black Tea Box!
Black Tea Box

Each month receive 4 new black loose leaf teas or 3 black teas and something that black tea drinkers will love
The Black Tea Box is a great fit for the tea drinker that wants to experience the darker flavor profiles that black teas have to offer
Explore teas from China, India, Sri Lanka, and more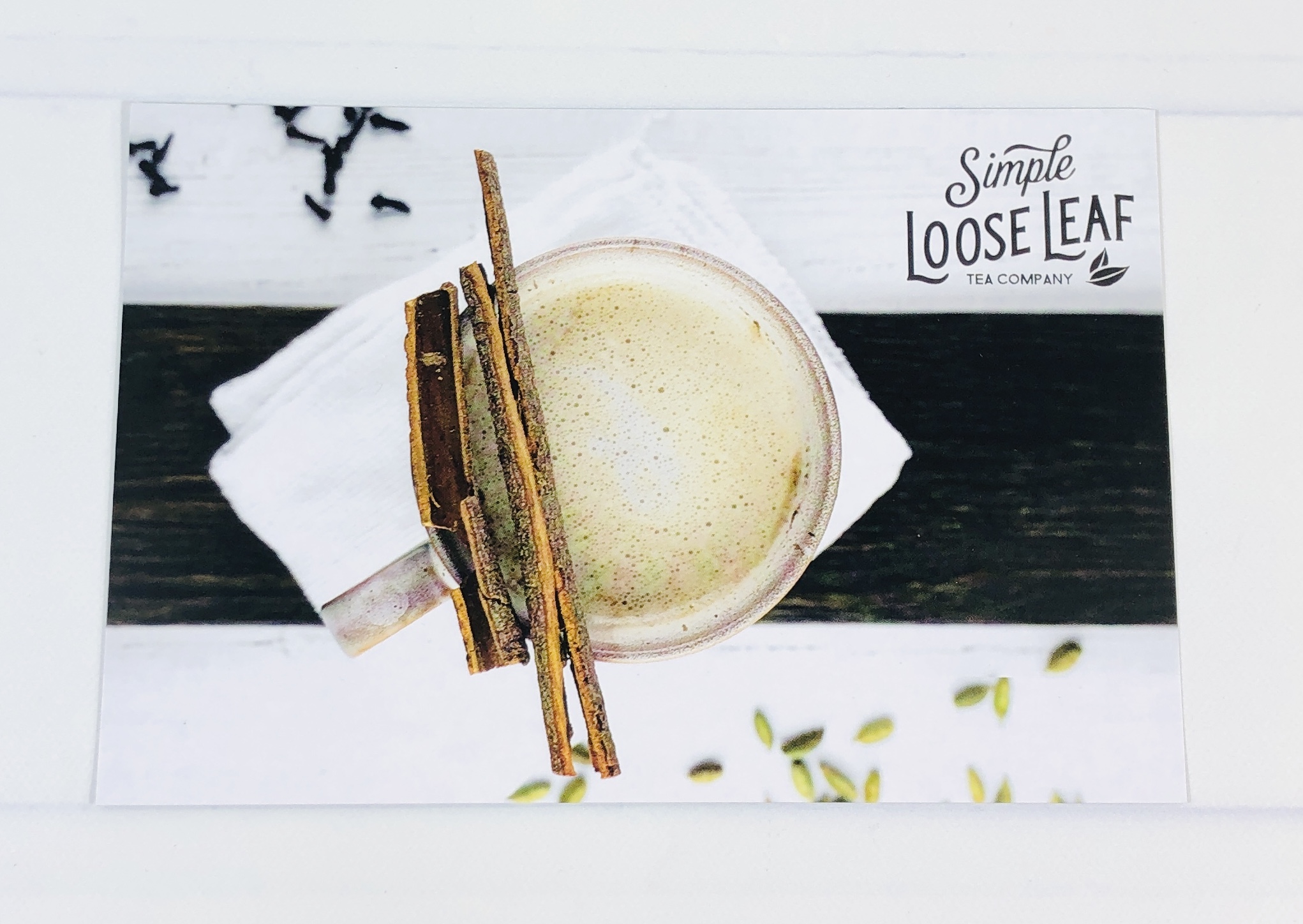 I received a card this month!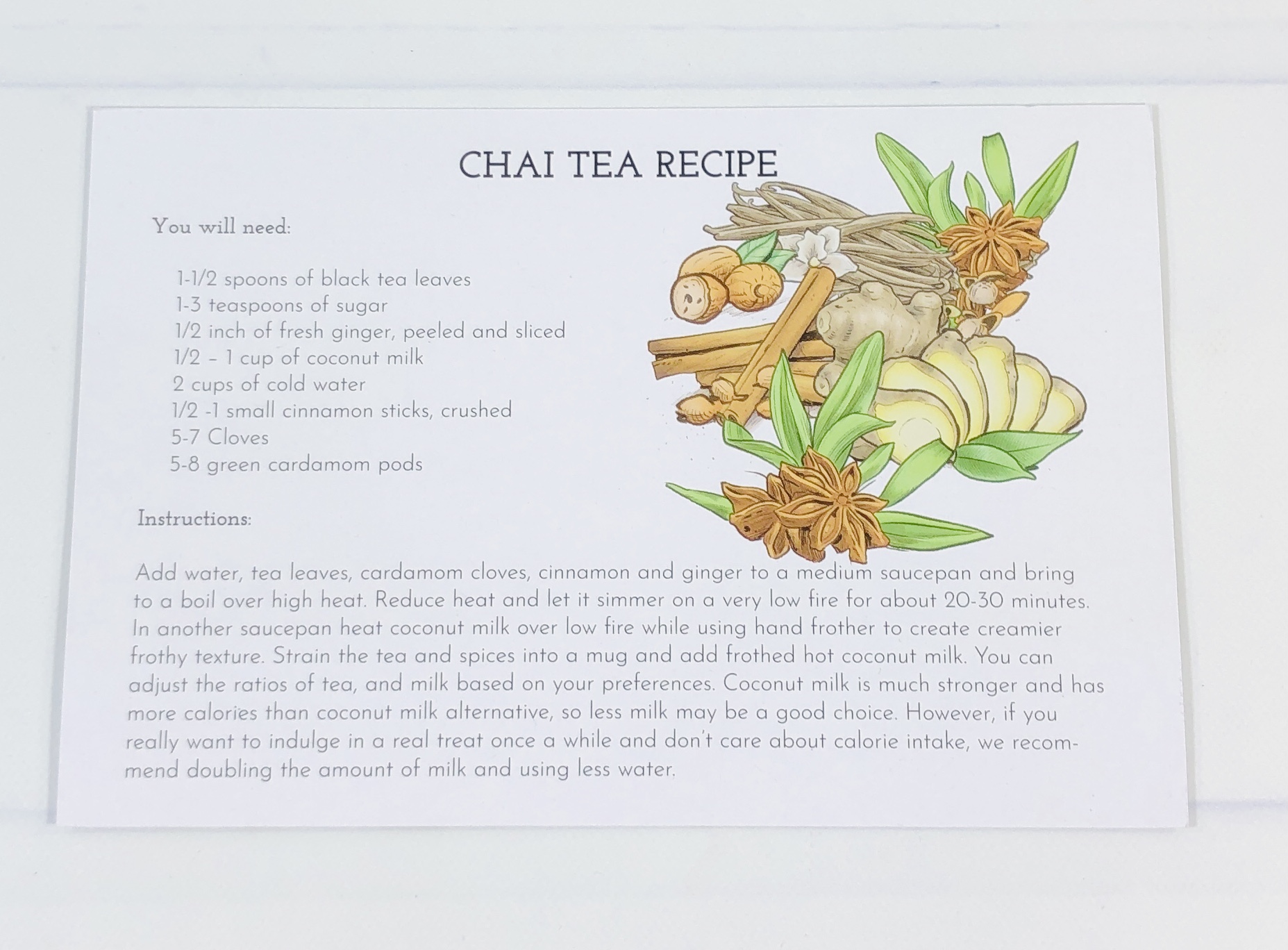 The back of the card had a recipe for chai tea. I received a chai blend in my box this month, but here's how to make your own spice blend to add to black tea!
The side of the box had some helpful tips for steeping times and water temps. For instance, green and white tea should never be steeped with boiling water or for longer than 3 minutes (they will turn bitter).
A reminder that employees are getting life skills through working is on the other side of the box.
Everything in my box!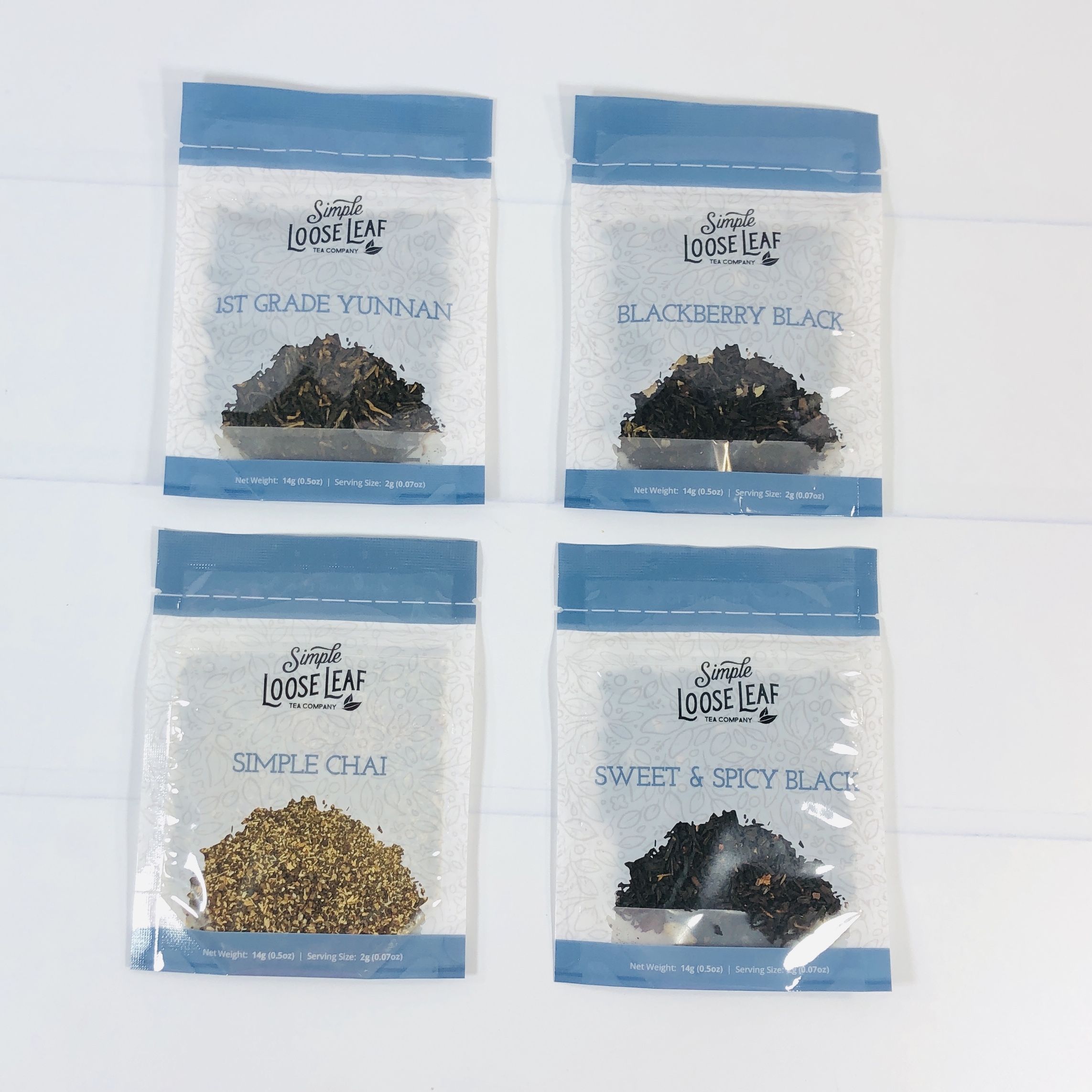 I received three flavored teas and one that is just black.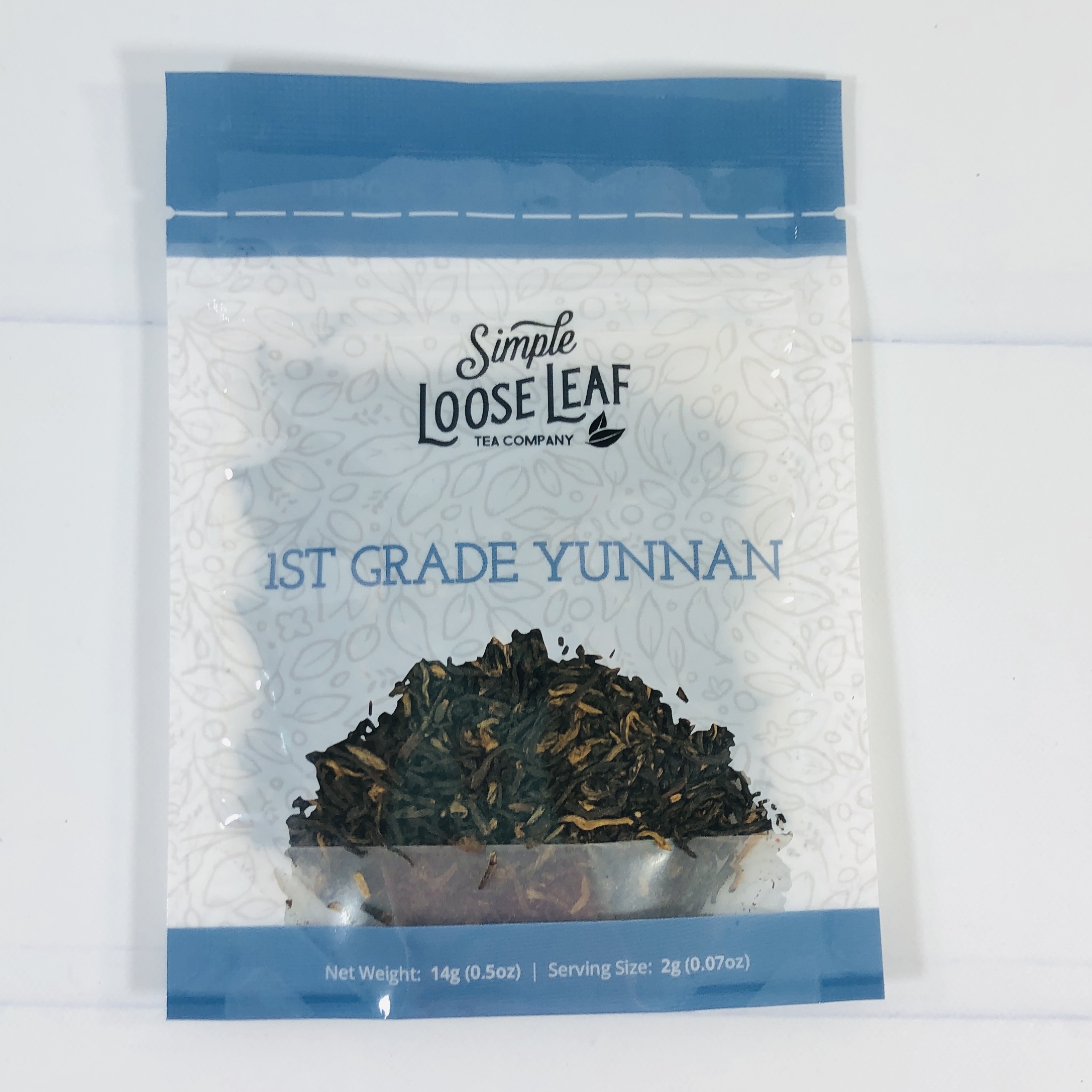 Simple Loose Leaf 1st Grade Yunnan ($2.24) Our regular, good old black tea this month is from China and it's hearty without having a mouth puckering effect.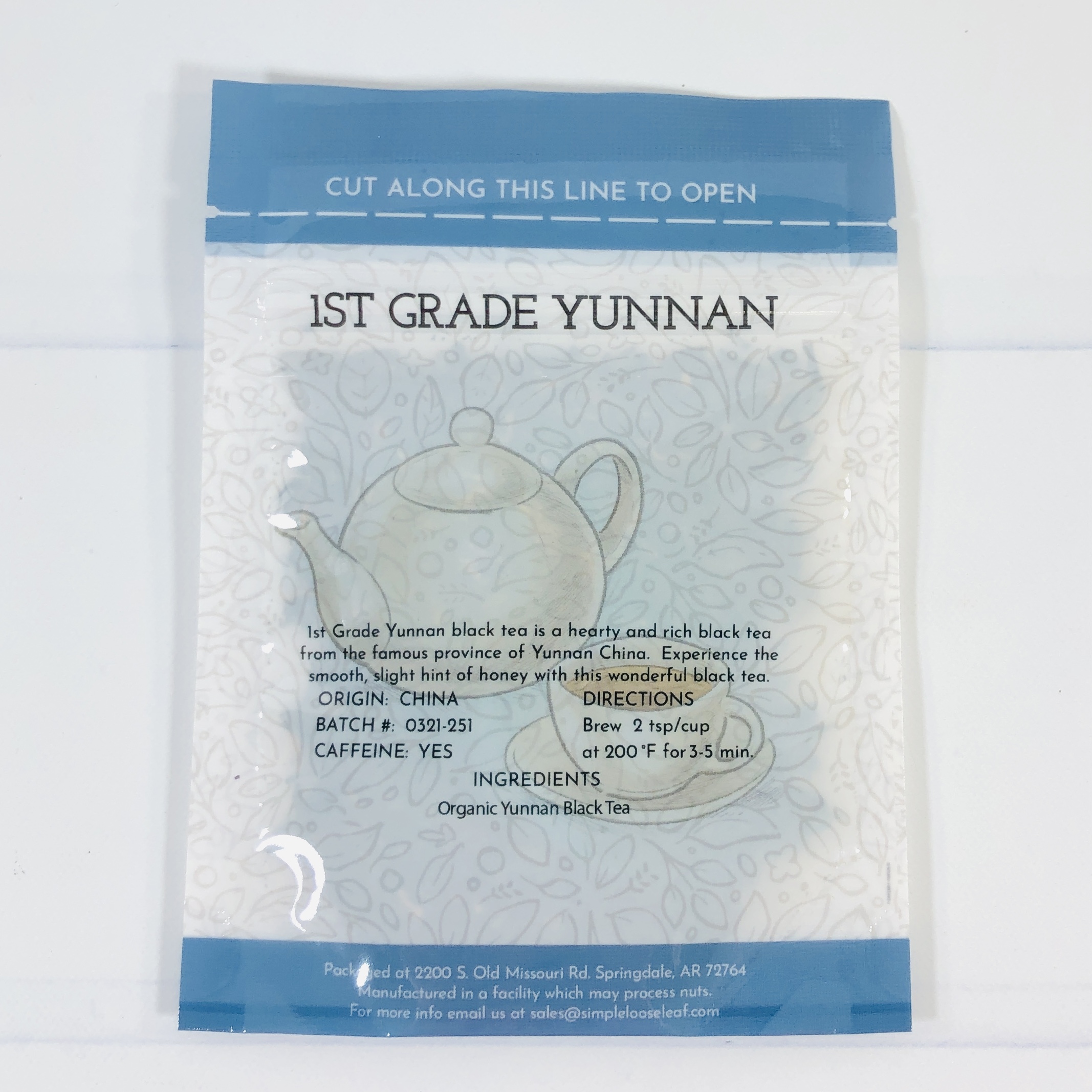 The flavor here is a little smoky, there's much more flavor than the tea from brands like Lipton. I added a bit of sugar to sweeten, although purists can do without, and I didn't feel like it needed any milk.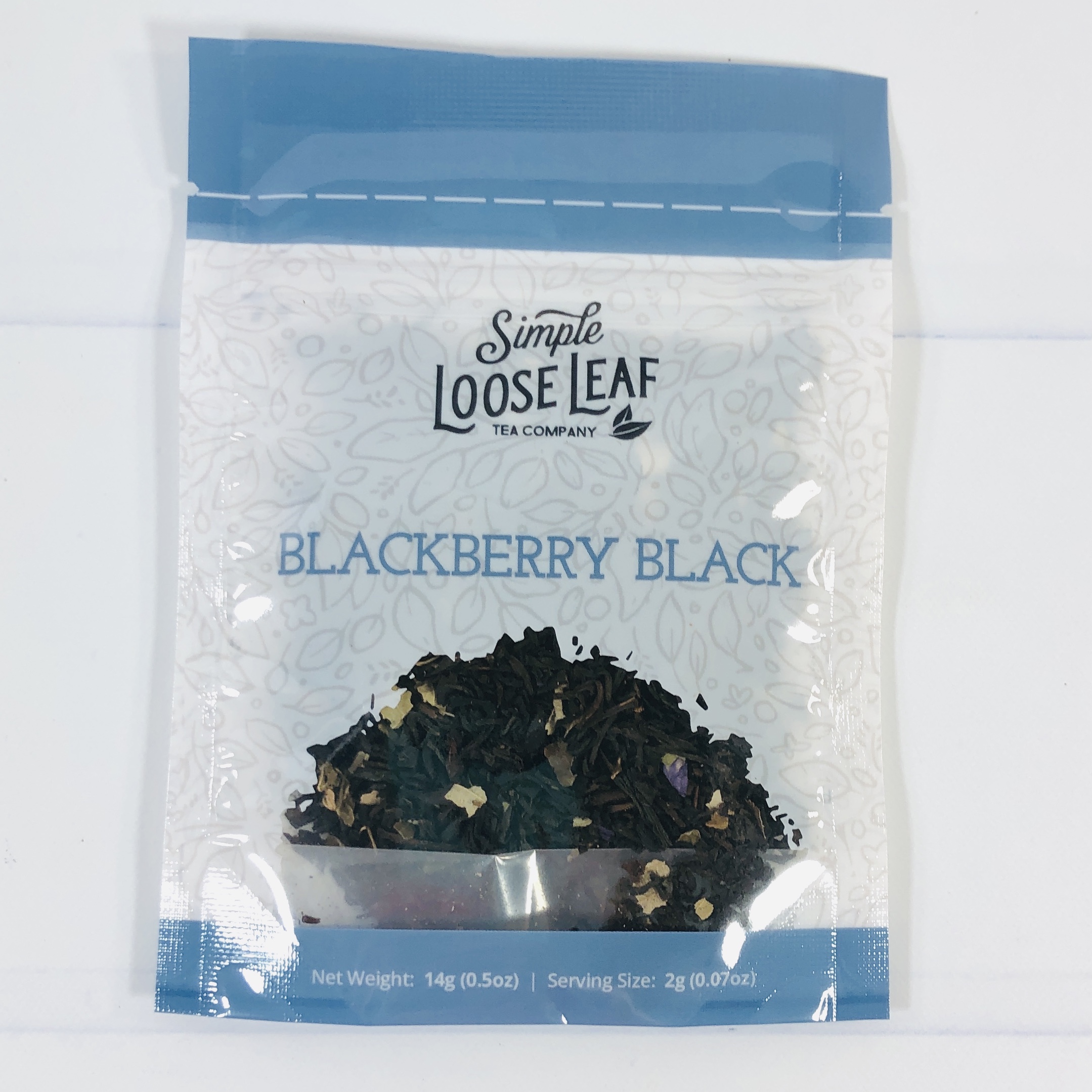 Simple Loose Leaf Blackberry Black I love blackberry flavored tea, especially in the summer. I think it makes for a refreshing change of pace!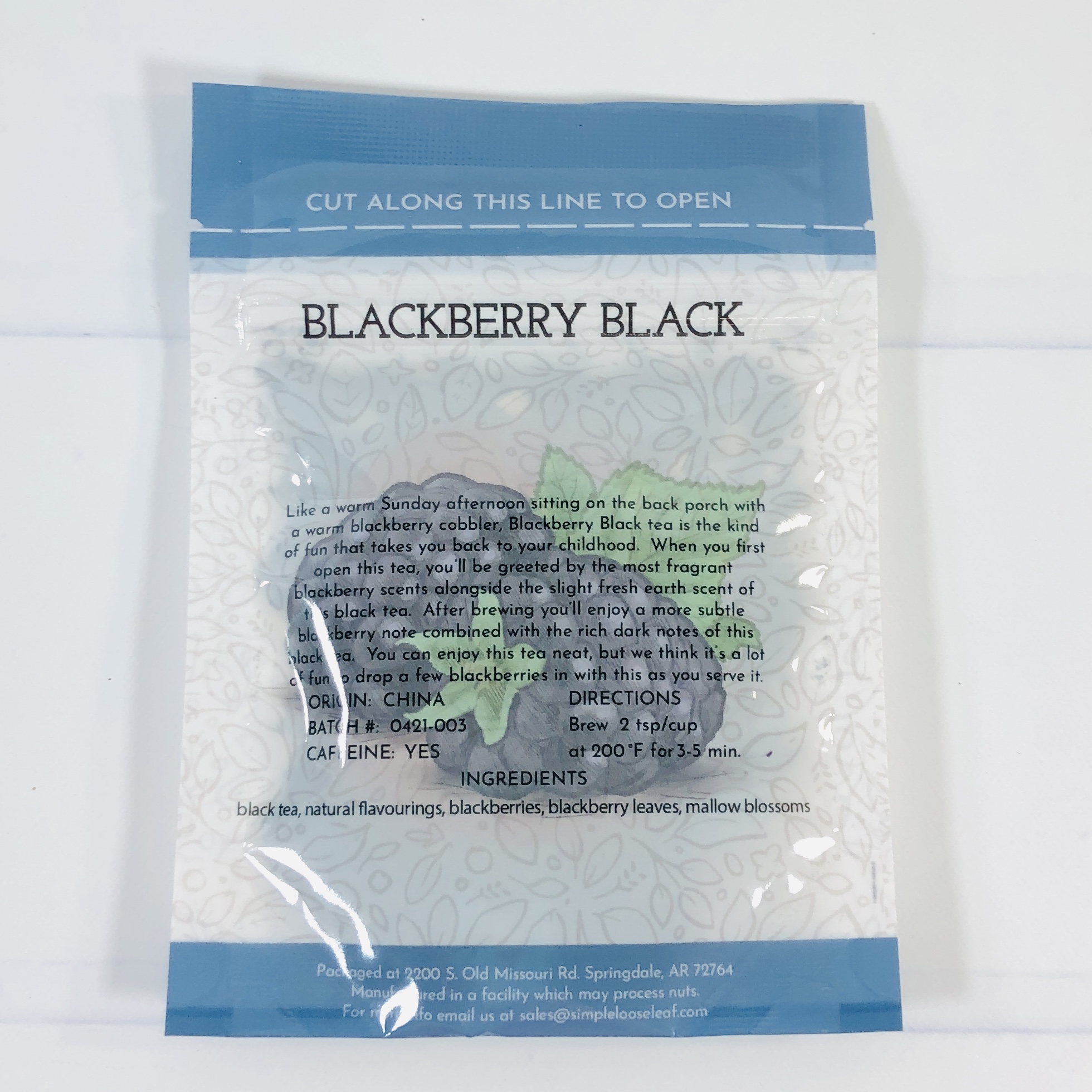 I went ahead and steeped some of this fruity tea and added milk and sugar and it was like drinking dessert. I will be using the rest for iced tea for sure, but it sure was tasty and comforting on a rainy day.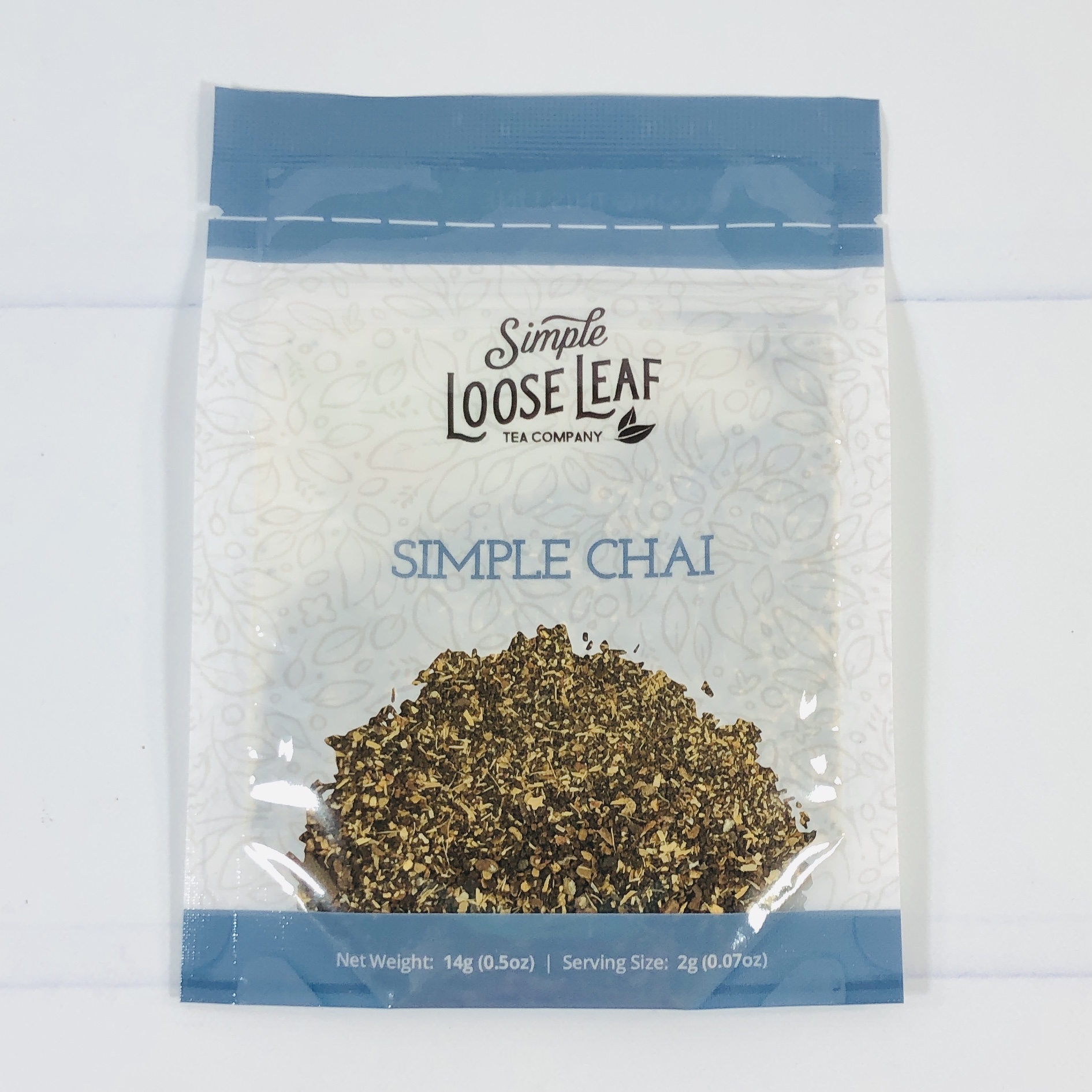 Simple Loose Leaf Simple Chai Oh my goodness, this tea really packs a punch! It is full of flavor and stronger than any chai I've tried so far!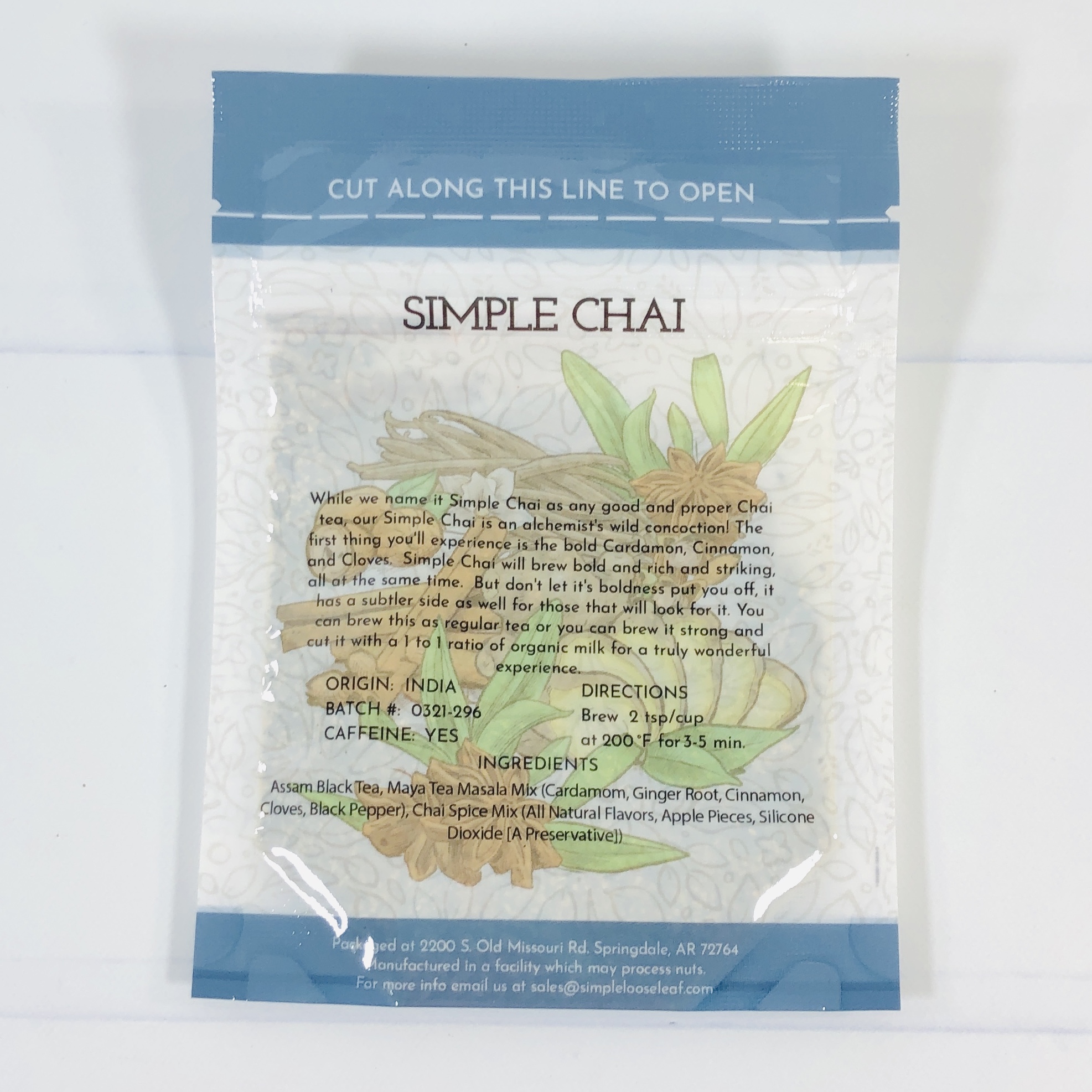 I put one tablespoon of this tea plus the same amount of sugar in a saucepan and added one cup each of milk and water. After bringing to a boil I let it simmer for 5 minutes. I had mine hot and poured the rest over ice for my daughter. The cloves are the most prominent flavor here and cardamom is probably second. The tea was super bold and the ginger left my throat warm. I would use less tea next time around but this did give me a boost to finish my day strong.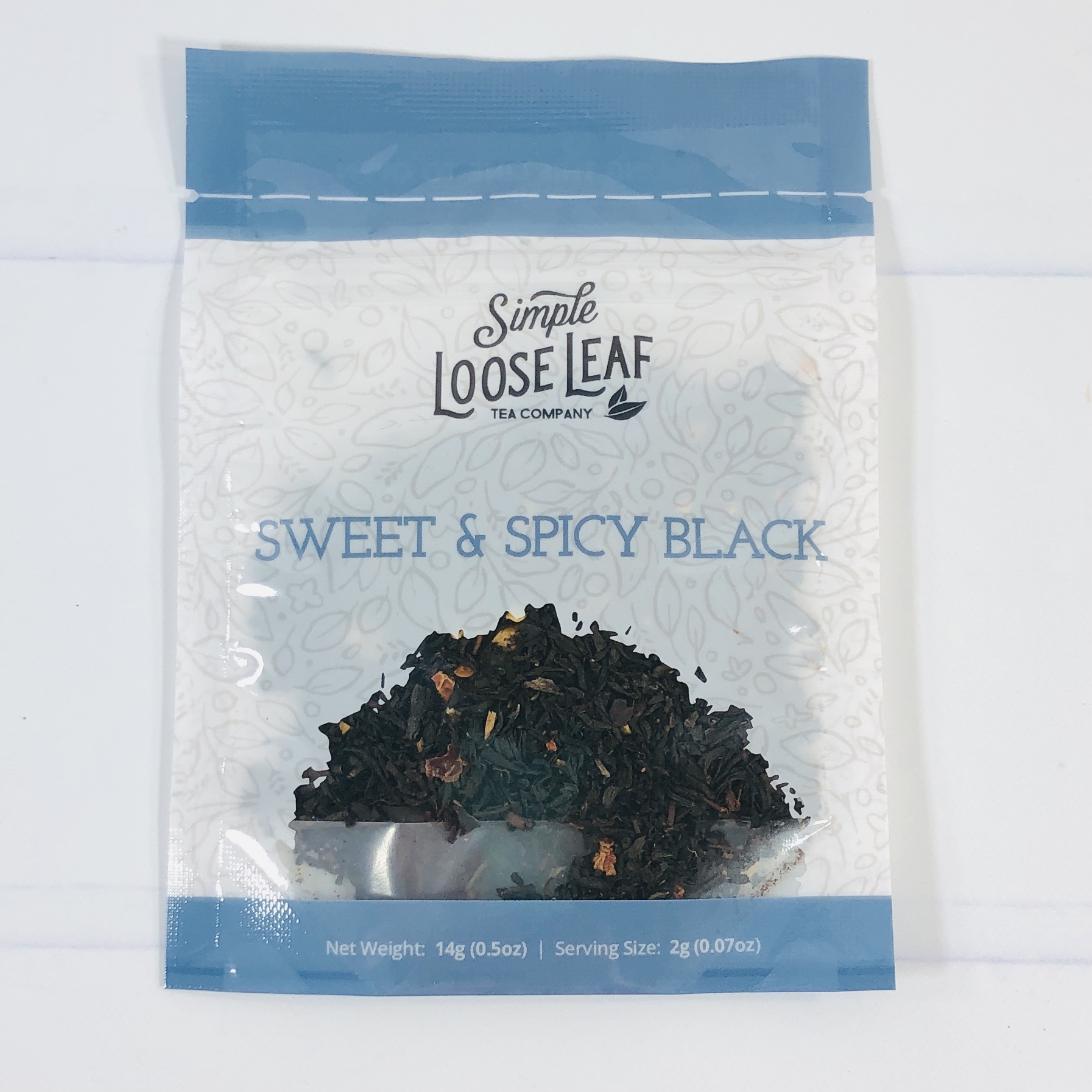 Simple Loose Leaf Sweet & Spicy Black The first time I prepared this I was on autopilot and automatically added milk and sugar and thought it tasted like a tropical fruity tea but I didn't experience any spice. I prepared it without milk a couple of days later and was in for a surprise!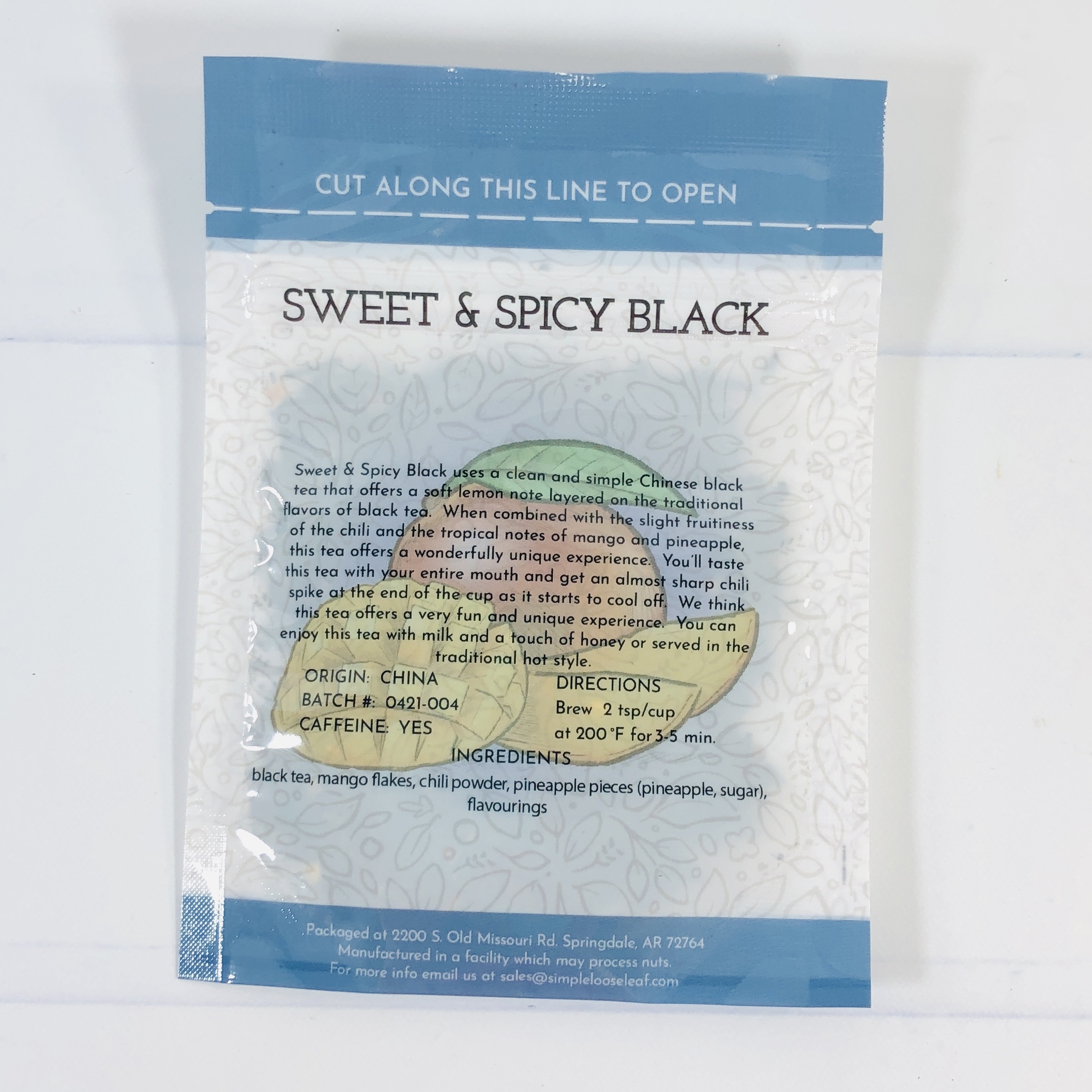 Black tea is combined with mango and pineapple pieces, chili powder, and although it says "flavourings" I am sure that the flavor is "lemon" (which is also mentioned in the description). I definitely felt the heat, although my tongue wasn't on fire, and I thought the lemon flavor was more prominent without the milk.
The black teas and blends in the May box from Simple Loose Leaf were super tasty and pretty bold actually. I am going to use the rest of the blackberry tea to make an iced refresher but I enjoyed all them hot with sugar and in some cases, milk. I love trying new teas and this is a great way to try unusual blends along with more commonplace offerings, it's always a surprise!
What do you think of this month's box?