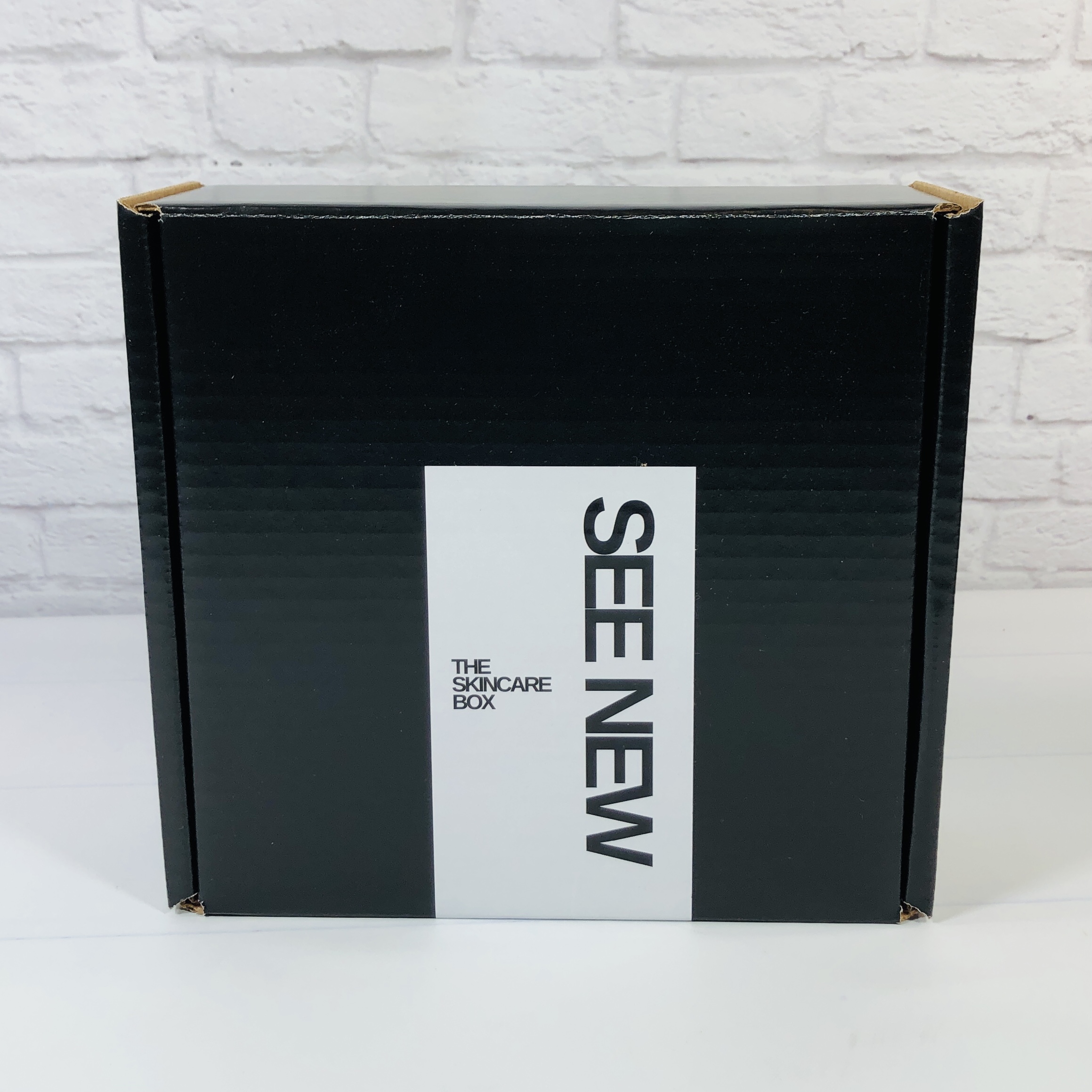 See New, The Skincare Box, is a bi-monthly beauty subscription box that features one clean and cruelty-free skin care brand. They send 4-5 products so you can get a real feel for the brand and also it is just about a whole routine in one box. The featured brands are from companies that are focused on cruelty-free, chemical-free, and sustainably sourced ingredients. For every subscription sold See New will donate a subscription to Dress for Success. See New is $47 a box, or you can purchase it one time for $65. Prepay for longer terms and the price drops even more. See New was voted by our readers' as one of the best skincare subscription boxes for 2021!
We believe beauty is about showing yourself Self-Love. Beauty is not about altering your already stunning appearance it is about accentuating your natural beauty and enhancing your self-confidence.
DEAL: Get 10% off sitewide! Use coupon code HELLO.
Recently See New added a 3-product subscription called The Essentials and they now sell wellness products on their site. Subscribers to the regular box save 20% on the See New shop, Essentials subscribers save 15%.
First look! The items are now wrapped in black tissue paper, while previously it had been black paper squiggles (which tended to make a mess).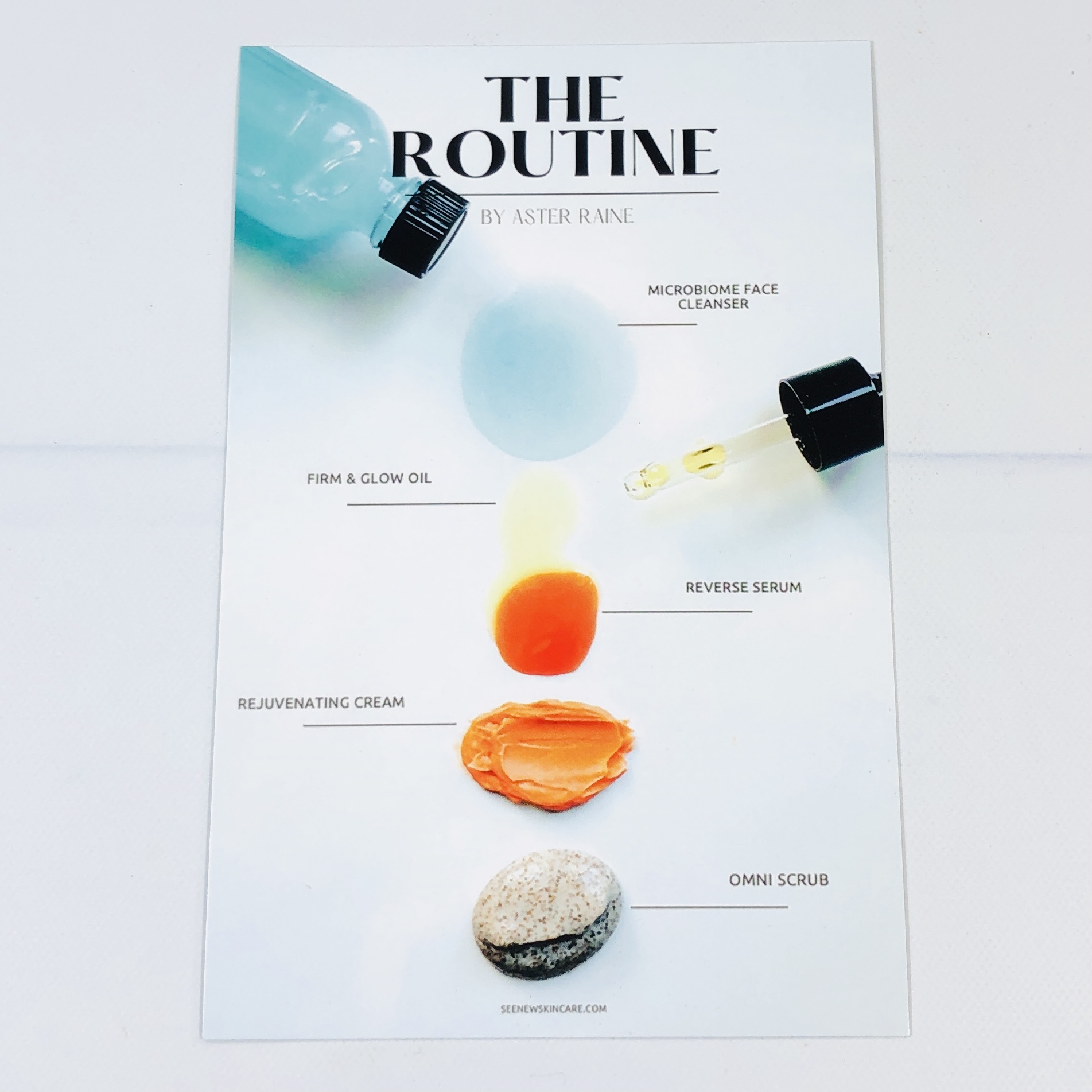 I received a card with a suggested skincare routine using the featured brand, ASTER RAINE:
Mission: Our mission is to provide skin care products to help our customers feel radiant at all times. We believe our products help women to look powerful, inspired and loved. Giving back to women is central to our mission. As a small business, we give a portion of our proceeds to women through education. Aster Raine employees believe education is vital for the advancement of women. We support educating young girls in developing countries to advance their bright futures and inspire them to be community leaders. This company exists for three reasons. Authenticity, Affordability, and Empowerment.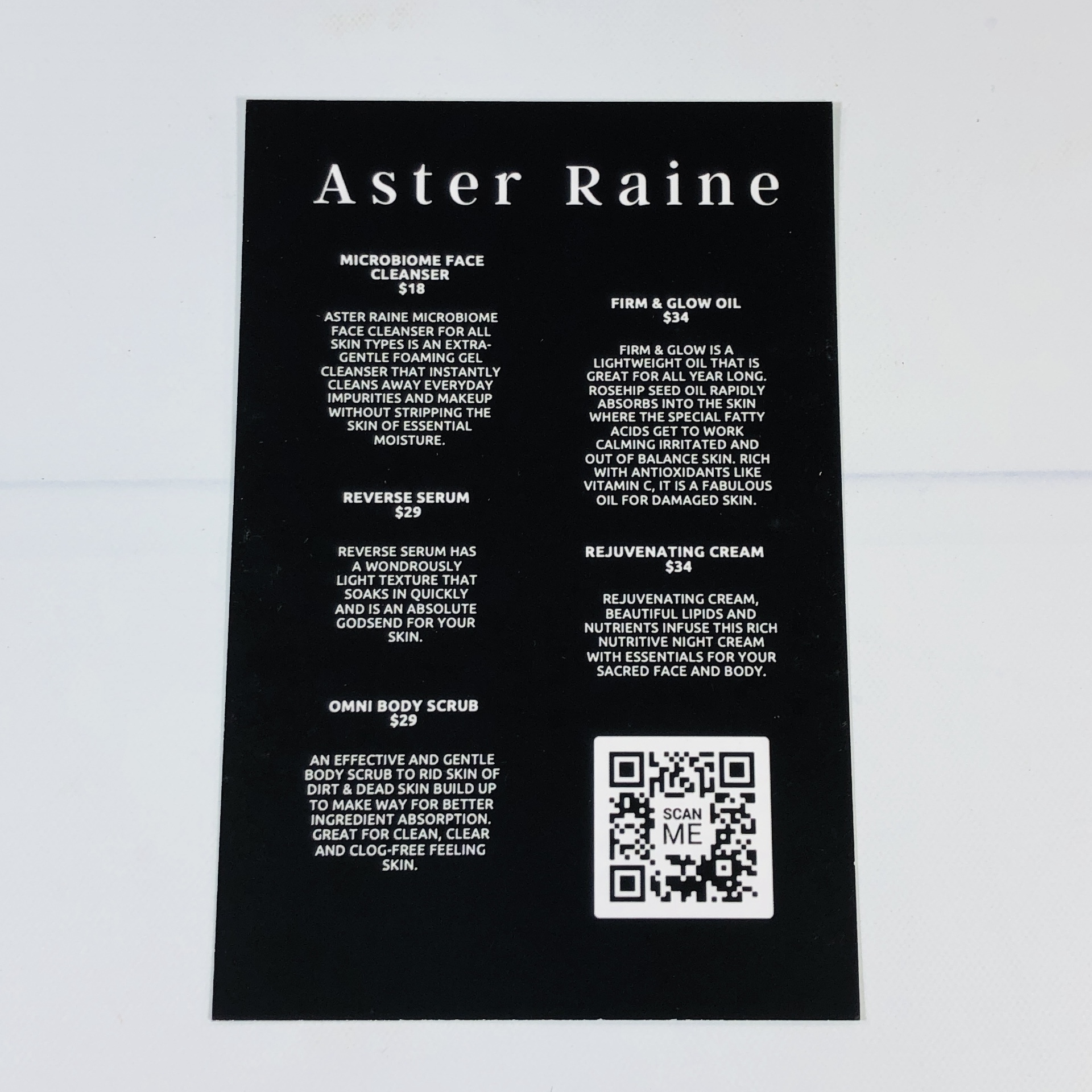 The back of the card listed the products that were sent along with a brief description. The QR code took me to the Aster Raine website.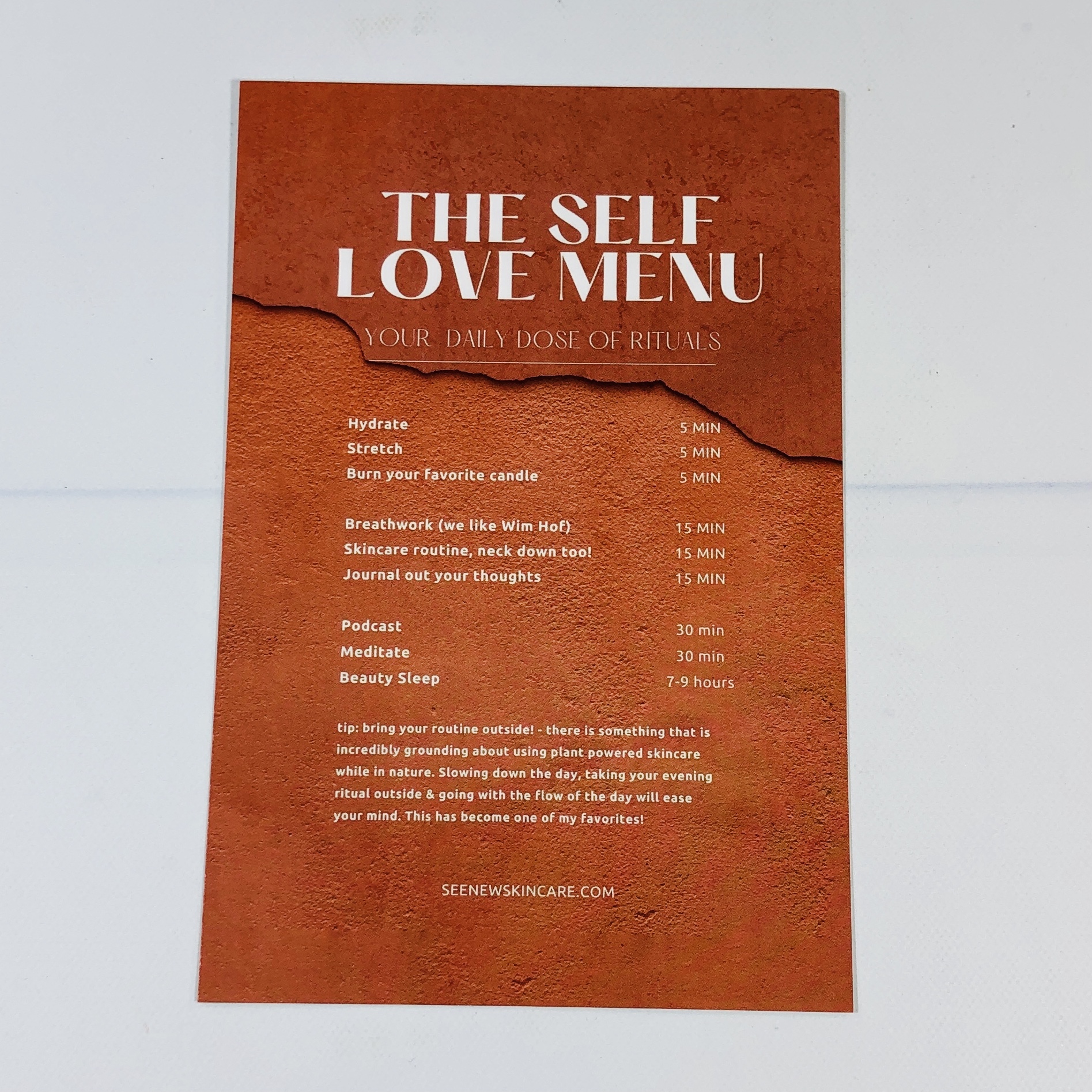 A separate card listed some ideas for self care and the approximate time to complete, so you can choose an activity that will fit into your busy routine.
A discount code is helpful in case you decide to order more of your favorites or maybe you want to try some more products from this brand!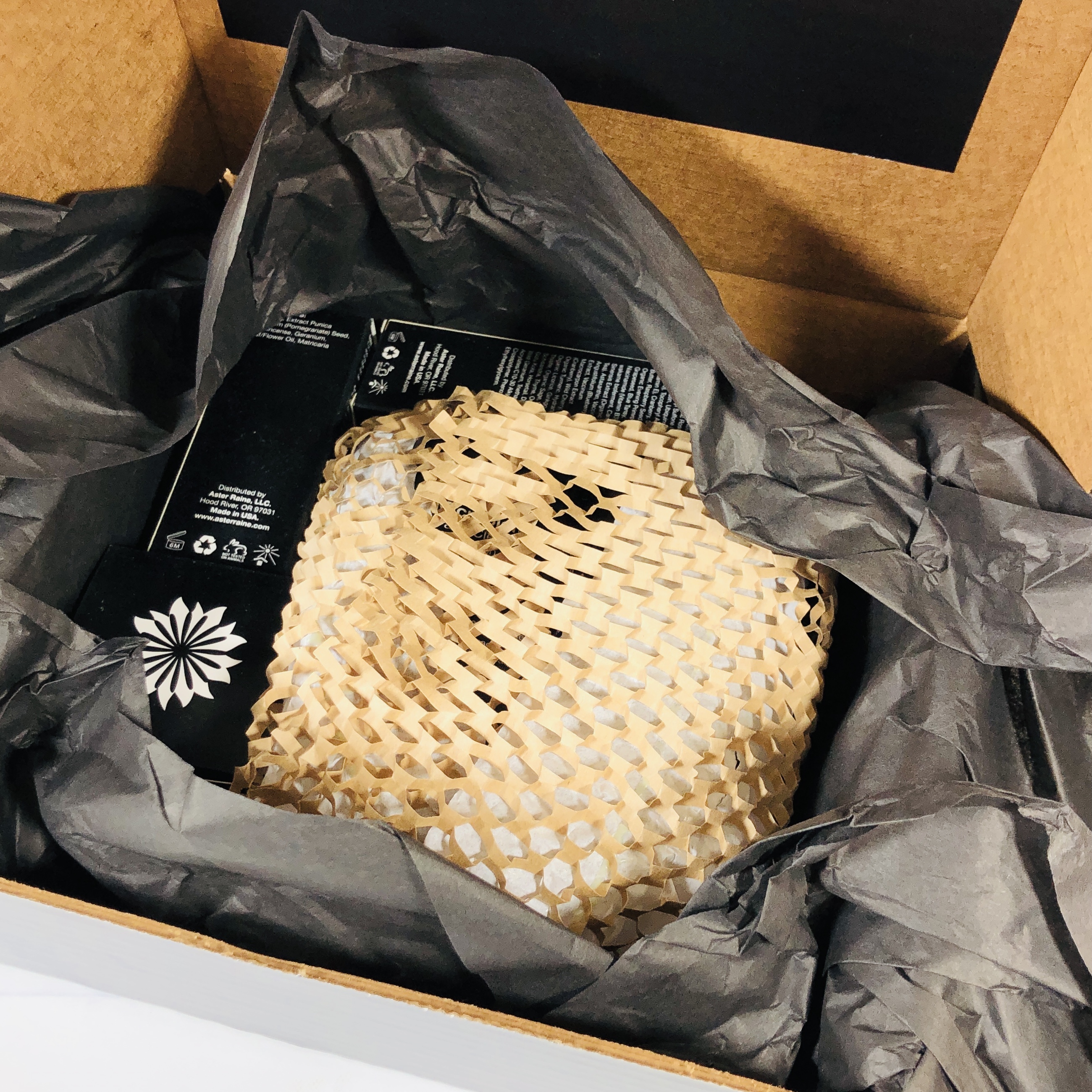 The items were tucked into recyclable packing materials.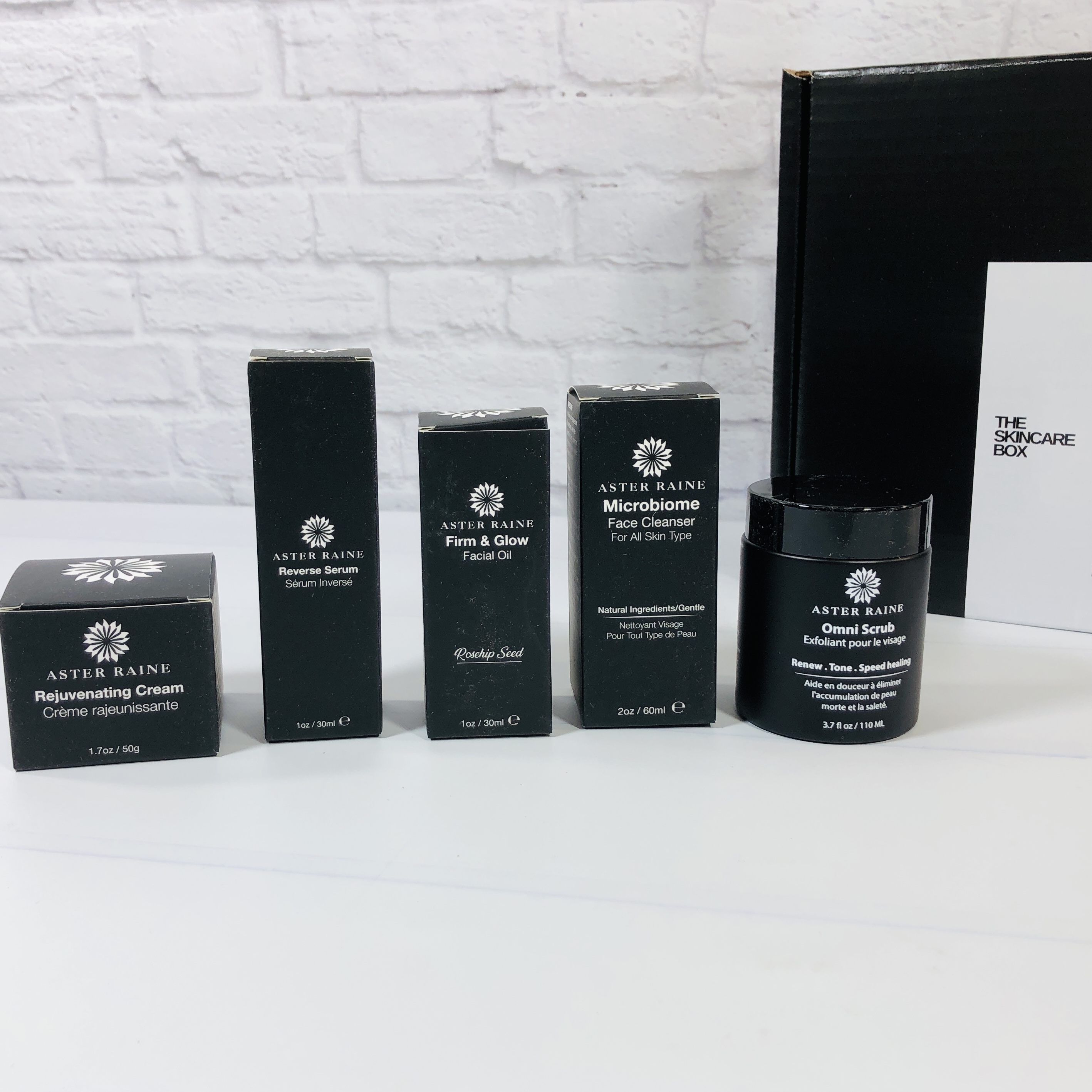 Four out of five items came in their original boxes.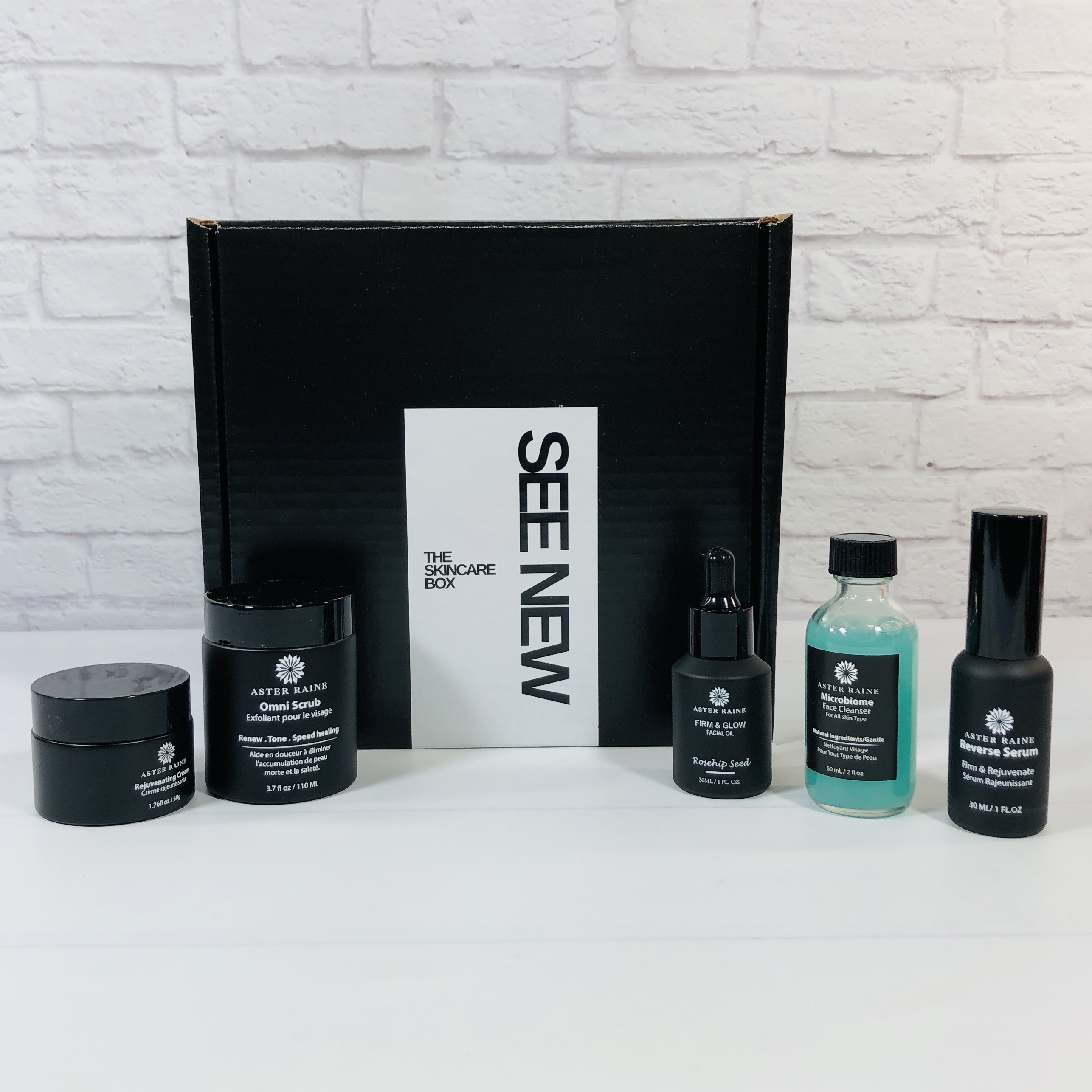 Everything in my See New X Aster Raine box! ASTER RAINE is a new brand for me and I am so excited to give them a try!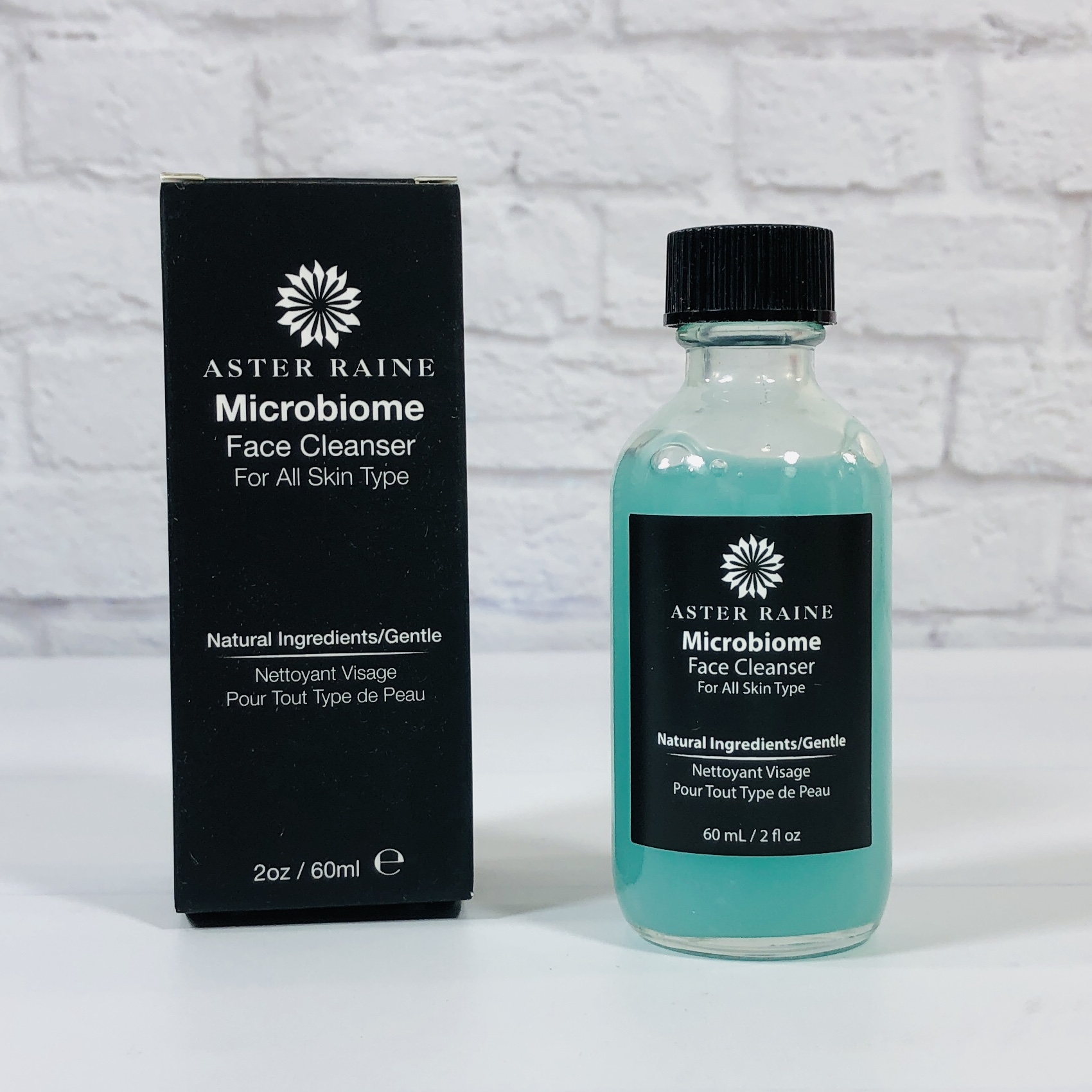 Aster Raine Microbiome Face Cleanser ($18) I want my cleanser to be gentle but I also want it to remove my makeup. A purely creamy type doesn't usually remove everything but this one lathered really well to take it all off at the end of the day. Plus, how cool is that blue shade?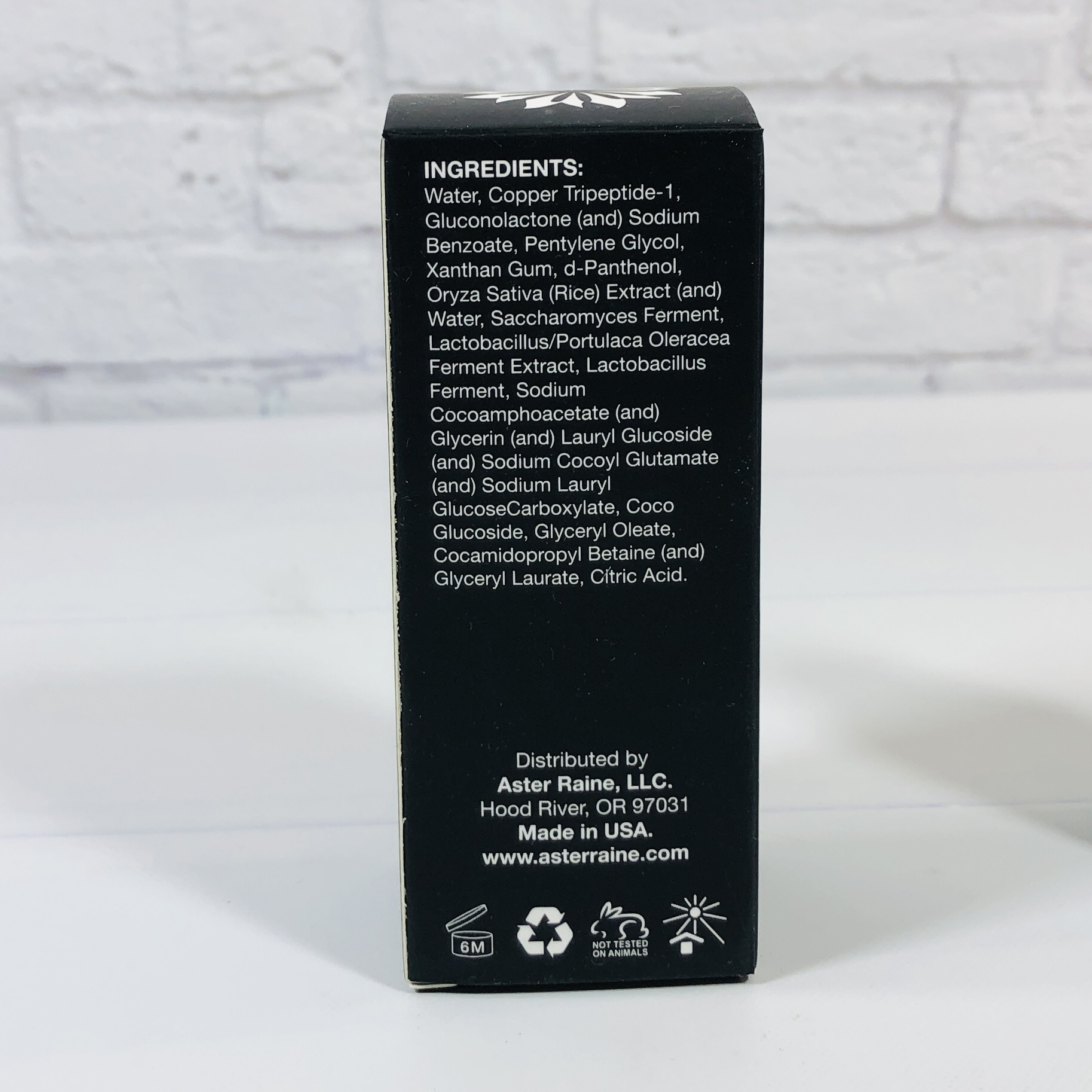 Copper peptide is supposed to provide anti-aging benefits and some of the other ingredients may help keep the bacteria balance in the skin in good order while providing skin-soothing properties. I didn't notice much scent and the product rinsed off easily and took all my face makeup with it (I didn't try it on my eyes).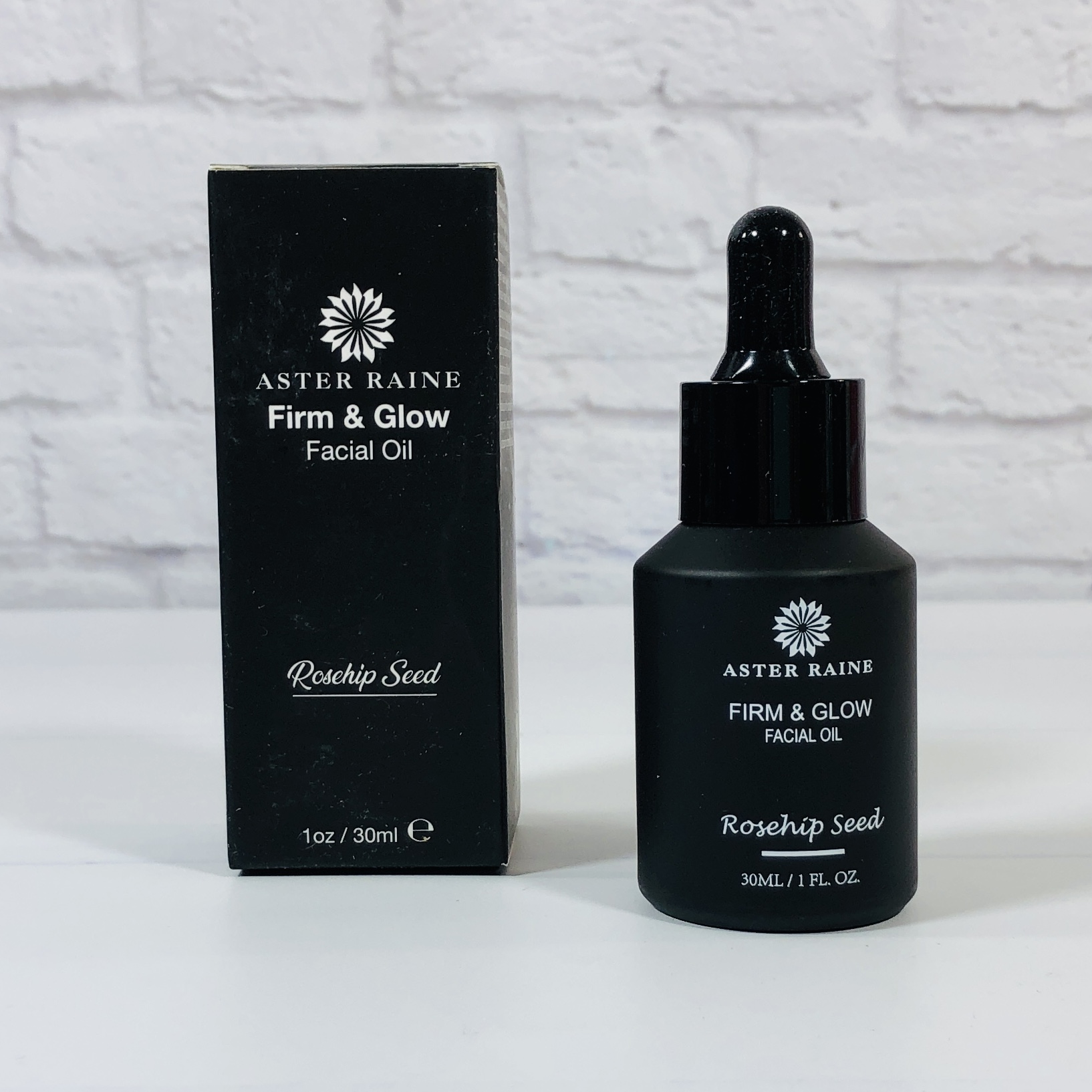 Aster Raine Firm & Glow Facial Oil ($34) can be used by all but is especially beneficial for those with damaged or aging skin.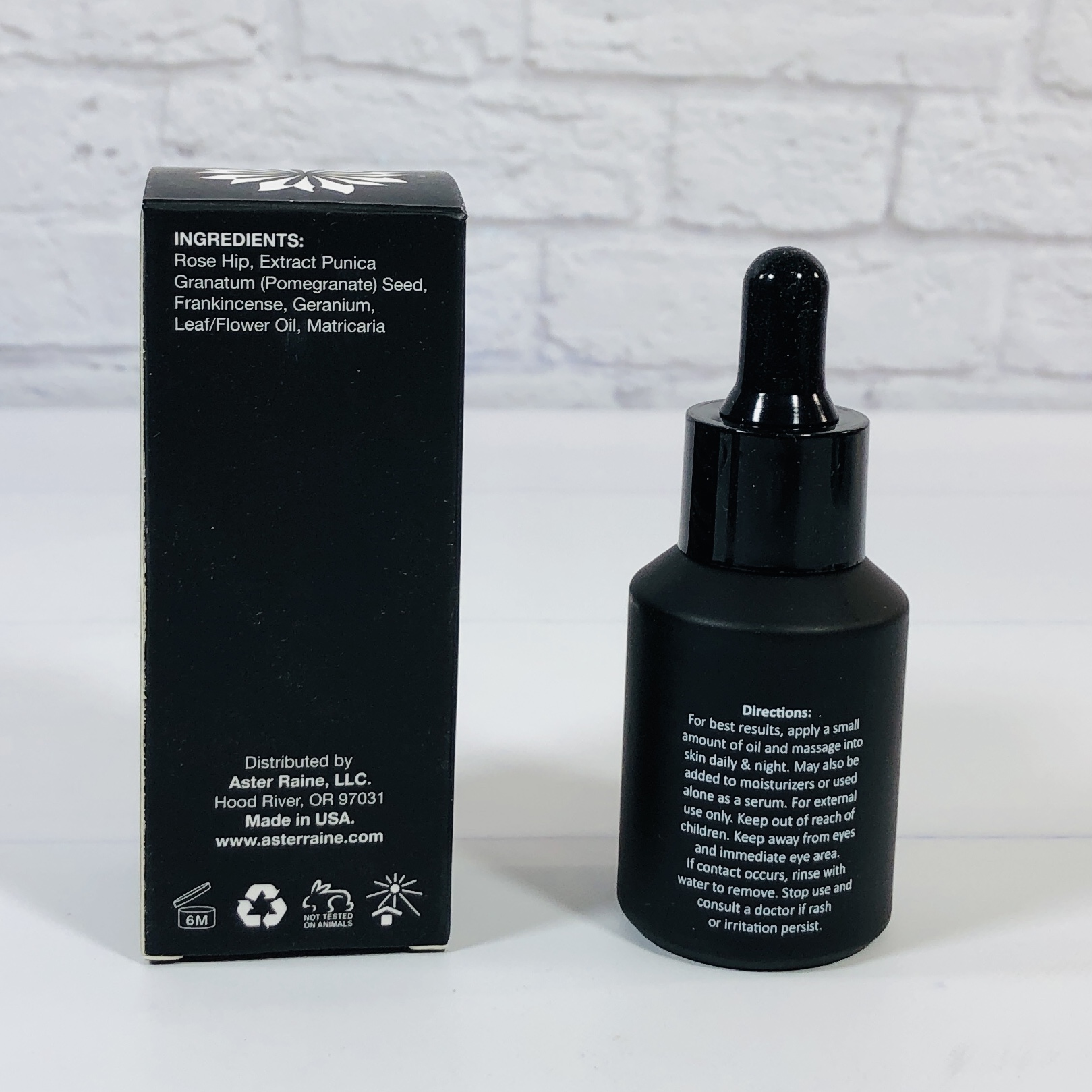 It has a short ingredients list and is a mix of rosehip seed, pomegranate seed, frankincense, geranium, and chamomile oils. It can be used day or night and it is suggested that it be mixed into a moisturizer to give it a boost, or use by itself.
I was super pleased with this oil, which didn't leave my skin feeling greasy, and my makeup applied like a dream. It has a warm scent thanks to the frankincense, which is well known for being antiaging, and the rosehip oil has that same benefit.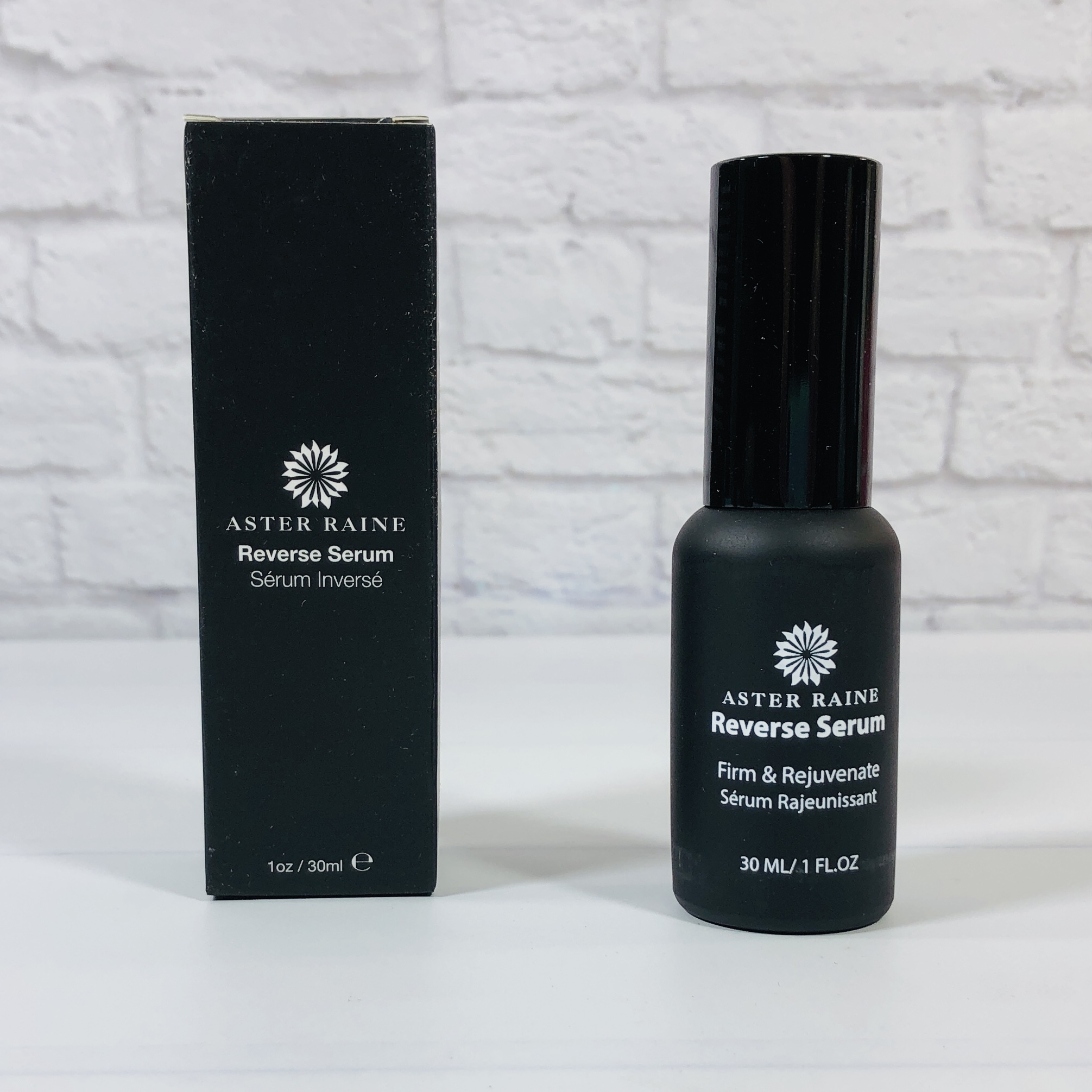 Aster Raine Reverse Serum Firm & Rejuvinate ($29) is a serum that I guess is supposed to help keep the skin looking young and vibrant, perhaps by turning back the hands of time. It can be used morning and night.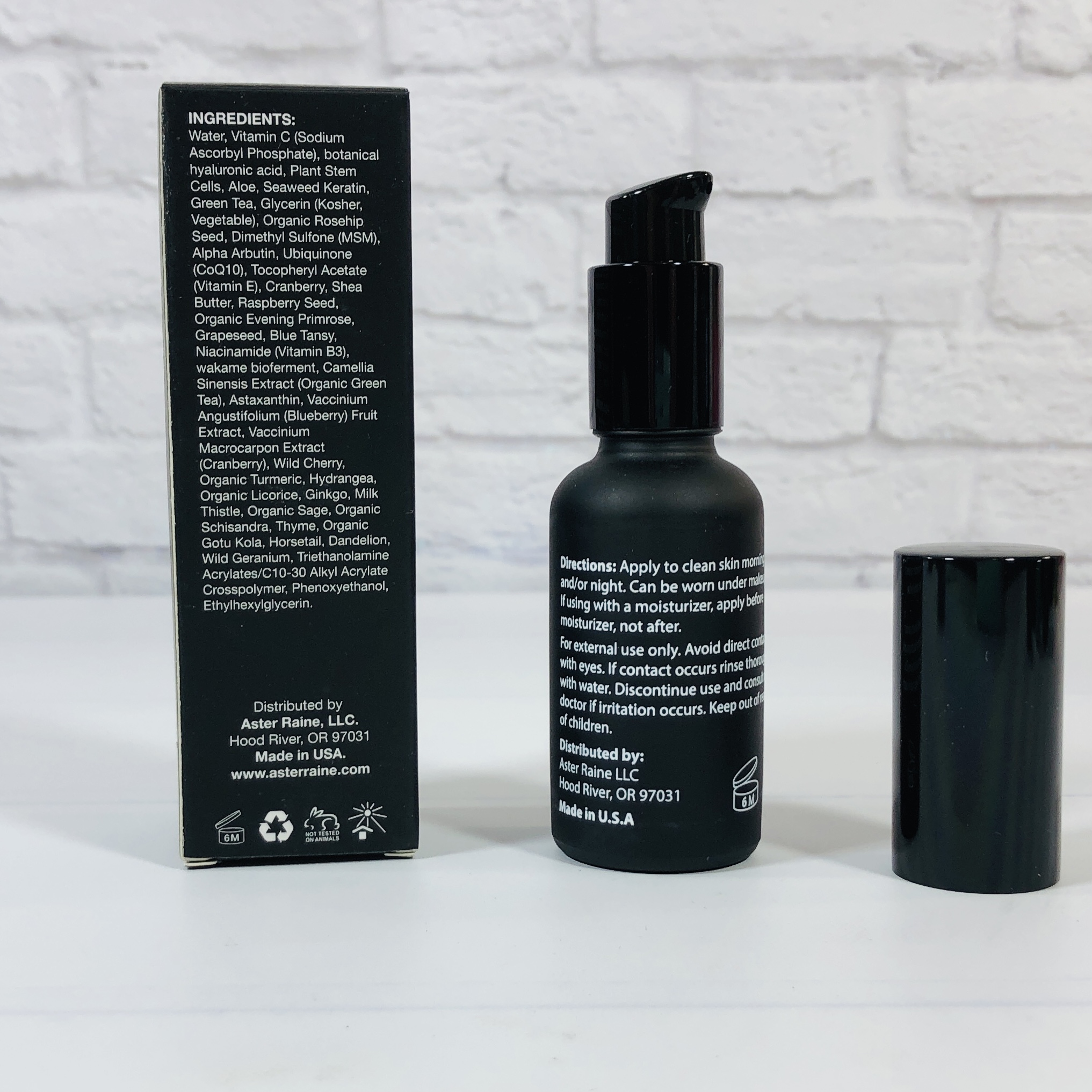 Vitamin C, niacinamide, MSM, hyaluronic acid, CoQ10, and all kinds of other skin helpers are in the combo and there is astaxanthin, which gives it a bright orange color. It spreads easily on the face and dried quickly to a non-sticky finish. It doesn't feel oily so it may need to be followed by a cream or oil. The scent reminds me of freshly baked bread!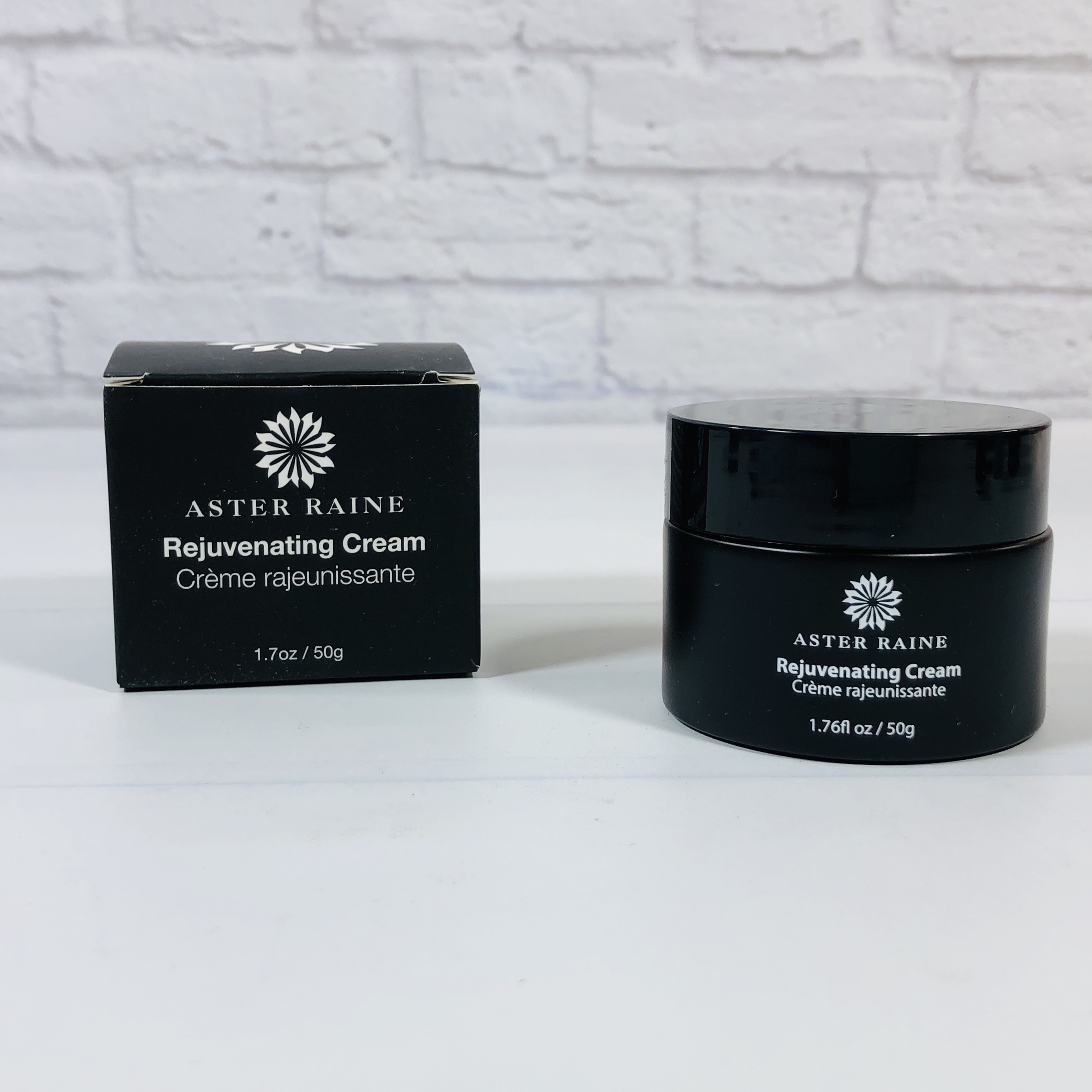 Aster Raine Rejuvenating Cream ($35) A luxurious face cream that can be used morning and night is what you will find in this jar. It is suitable for all skin types too and can be used on the body!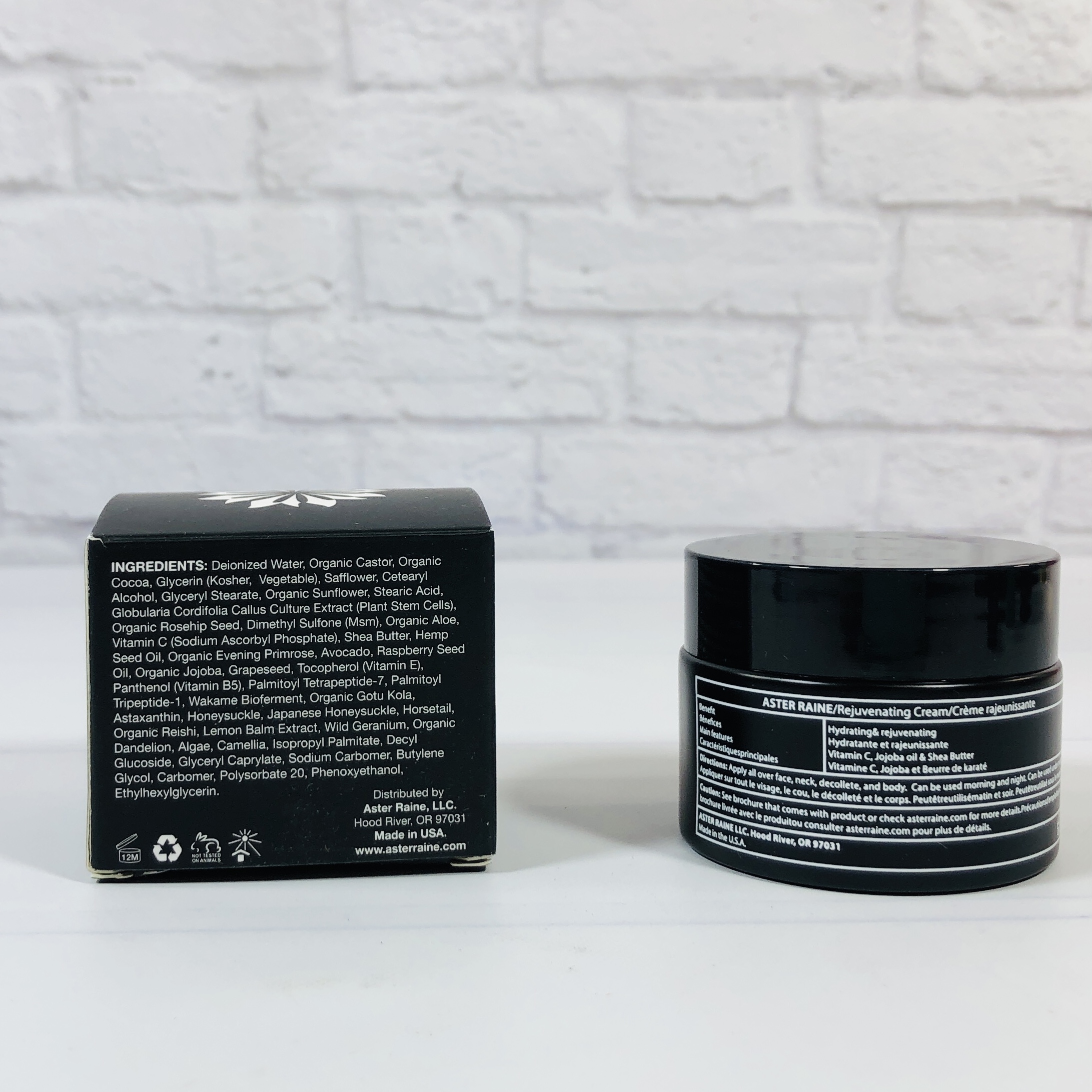 Hmm, I'm really confused because the ingredients on the box and the ingredients on the website differ by quite a lot. You can see that the first four ingredients are water, castor, cocoa, and glycerin, while the website lists water, sodium ascorbyl phosphate, Ceramide 3 (and) Milk Lipids, and Tetrapeptide-30. Castor and cocoa aren't on the list at all and the box doesn't list hyaluronic acid or niacinamide. I reached out to Aster Raine and was told that they have reformulated the product and that we got it about two months before it will show up on their website.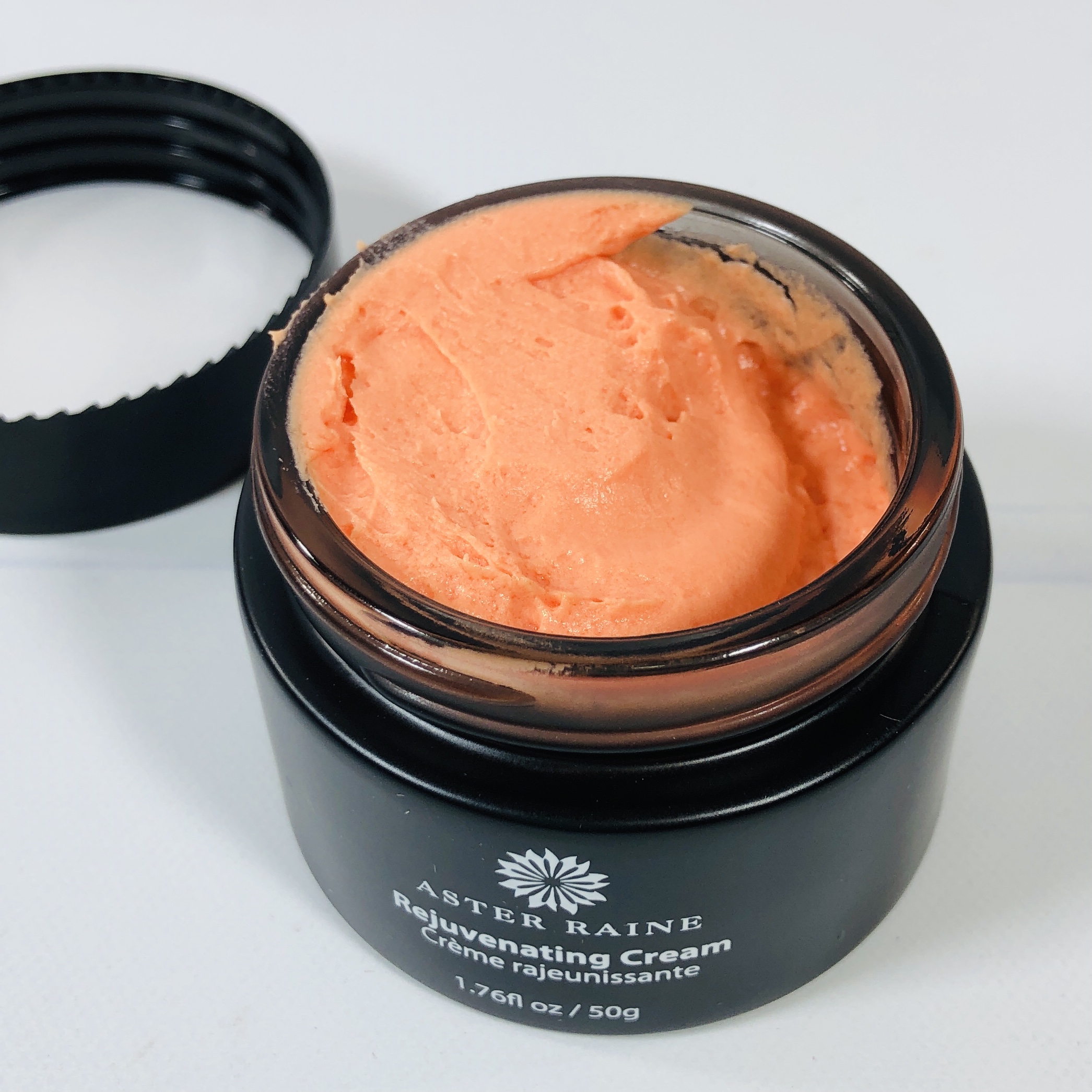 I really liked the cream, it felt wonderful as I massaged it in and I didn't have greasy skin in the morning. It smelled amazing too, like cocoa or more likely cocoa butter. The lovely orange color comes from astaxanthin, which comes from algae (and also plants and fish – think salmon) and is an antioxidant.
Aster Raine Omni Scrub ($29) I was excited to see that this scrub could be used on the face or body. For testing purposes I used it on my face.
It has an olive exfoliant in the ingredients, which I think means it is made up of ground up olive pits. There's also clay, aloe, propolis, oils, and plant extracts. I was surprised to see parfum listed, as it isn't considered a "clean" ingredient since it could be made up of any number of components, however, the website skips that and lists essential oils instead.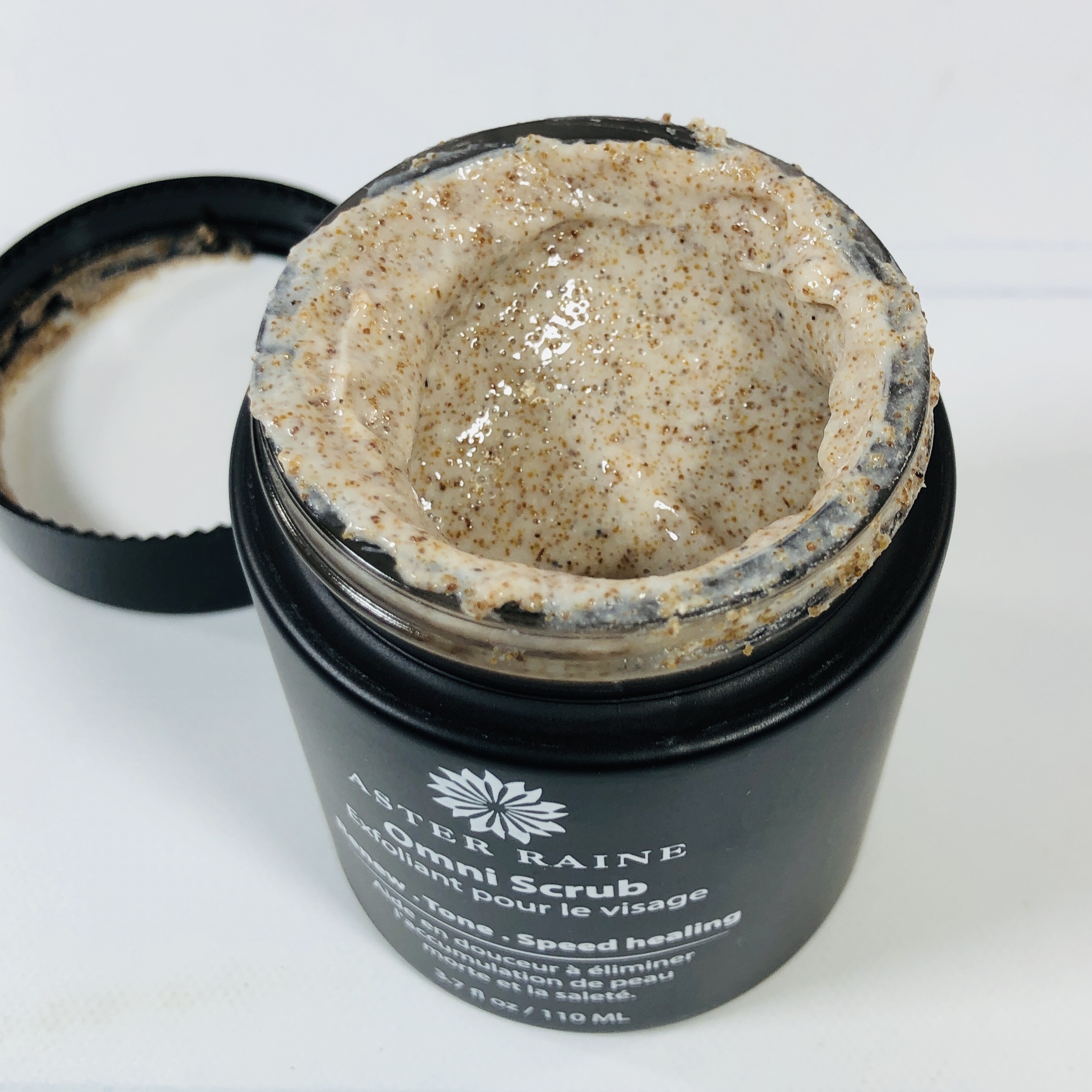 I really liked this scrub! I thought the particles were fine for my sensitive skin and of course you can rub with a light hand to control the amount of pressure used. I thought it smelled like essential oils and the scent wasn't strong, just a light combo of citrus and something warm. I even rubbed it over my eyebrows (am I the only person who exfoliates her eyebrows?) and my lips and then rinsed it all off in the shower. My skin seemed to like this scrub and it felt really soft afterwards.
Oh See New, thank you so much for introducing me to Aster Raine! I am loving all of these products, which work well for my skin type, and bonus — they all look, smell, and feel fantastic. They are certainly more solidly on the "natural" side and may need to be used up in a timely manner before they go off. I use the cleanser followed by the serum and either the cream or oil, using the cream at night and the oil in the morning. The scrub is a once a week treat for my face, and of course any of these products can be used on the neck, chest, or elsewhere on the body. The products would cost about $145 if I bought them separately, which is three times the cost of the box!
What do you think of this box?