Pipsticks is a monthly sticker subscription that sends new designs from their collection in a super shiny holographic pack every month! The stickers come in a reusable sparkly pouch and include sticker sheets, paper products, and Zippy, an exclusive sticker magazine. You also get 5% savings in the online store, and more. You can choose to get stickers for adults (Pro Club) or kids (Kids Club). Both clubs come in Classic (15 sheets for $17.95 a month) or Petite (7 sheets for $11.95 a month). Shipping is free to the U.S., and Pipsticks can even be shipped worldwide for a fee.
C'mon. Who doesn't love stickers? Any stationery lover, crafter or pen pal knows the true magic of these little guys. Stickers motivate, inspire, entertain and delight with unmatched simplicity.

The Pro sticker pack (Adult Pack) is perfect for scrapbookers, snail mailers, planners and sticker lovers from the age of about 10-13 and up.
DEAL: save $5 on your subscription! Use coupon code FRIENDSROCK.
I am reviewing the Pipsticks Pro Club Classic!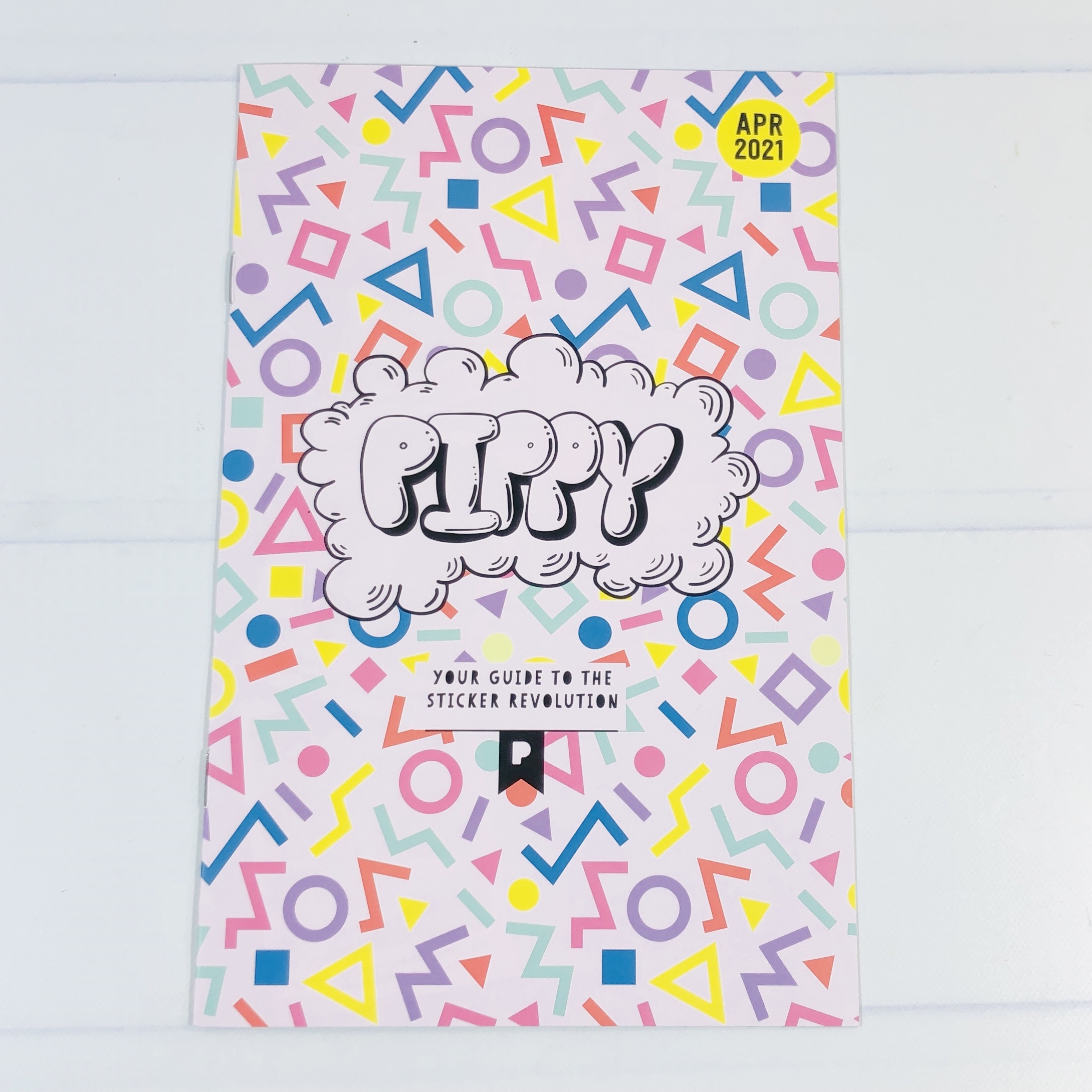 Pipsticks includes an exclusive magazine called Pippy.
Inside I found a list of the stickers in my pack along with their MSRP's. Pipsticks's owner, Mo, discussed the April stickers, which are inspired by decades past, like the '70's, '80,'s, and '90's.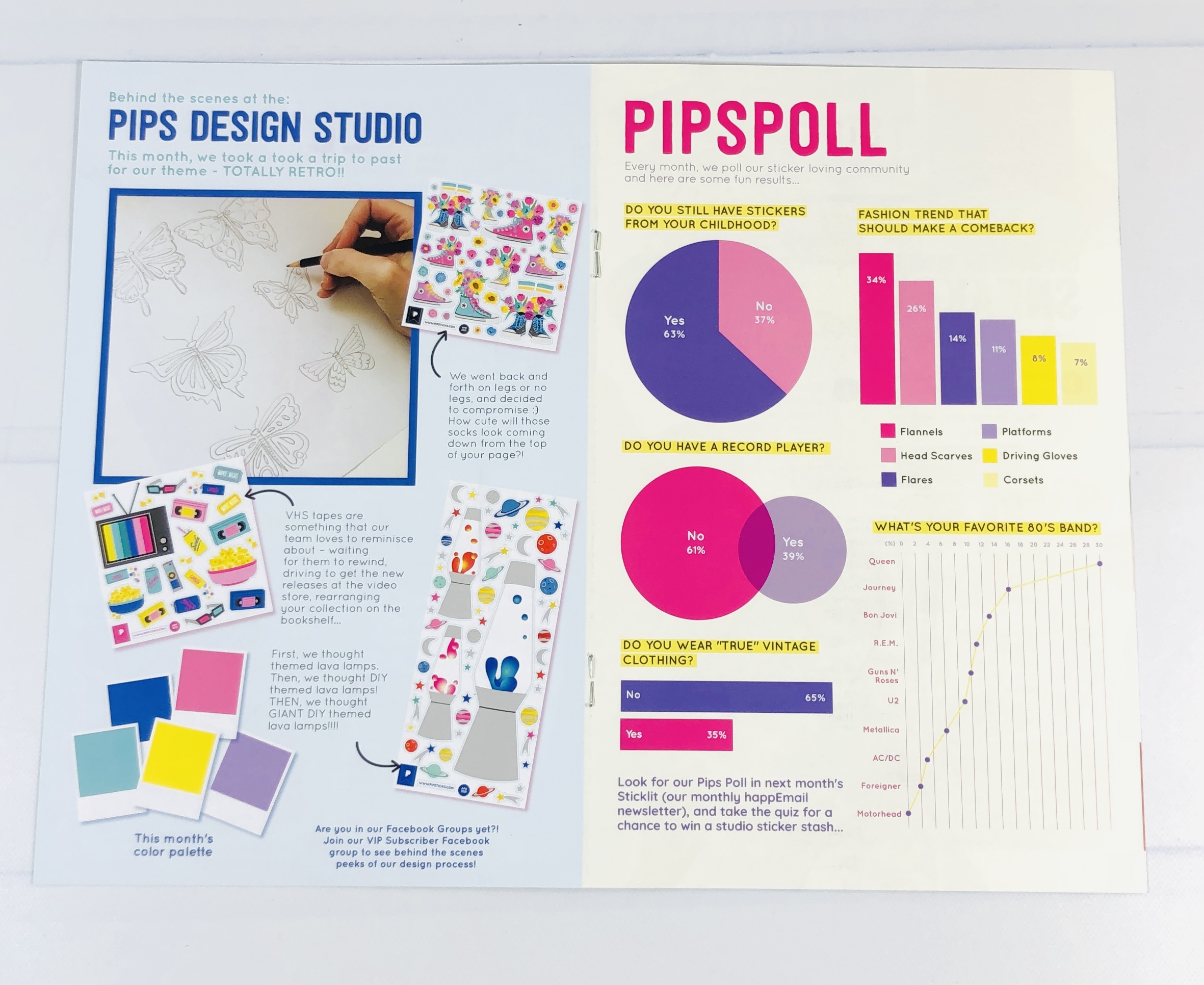 More about the designs and a Pipspoll were next.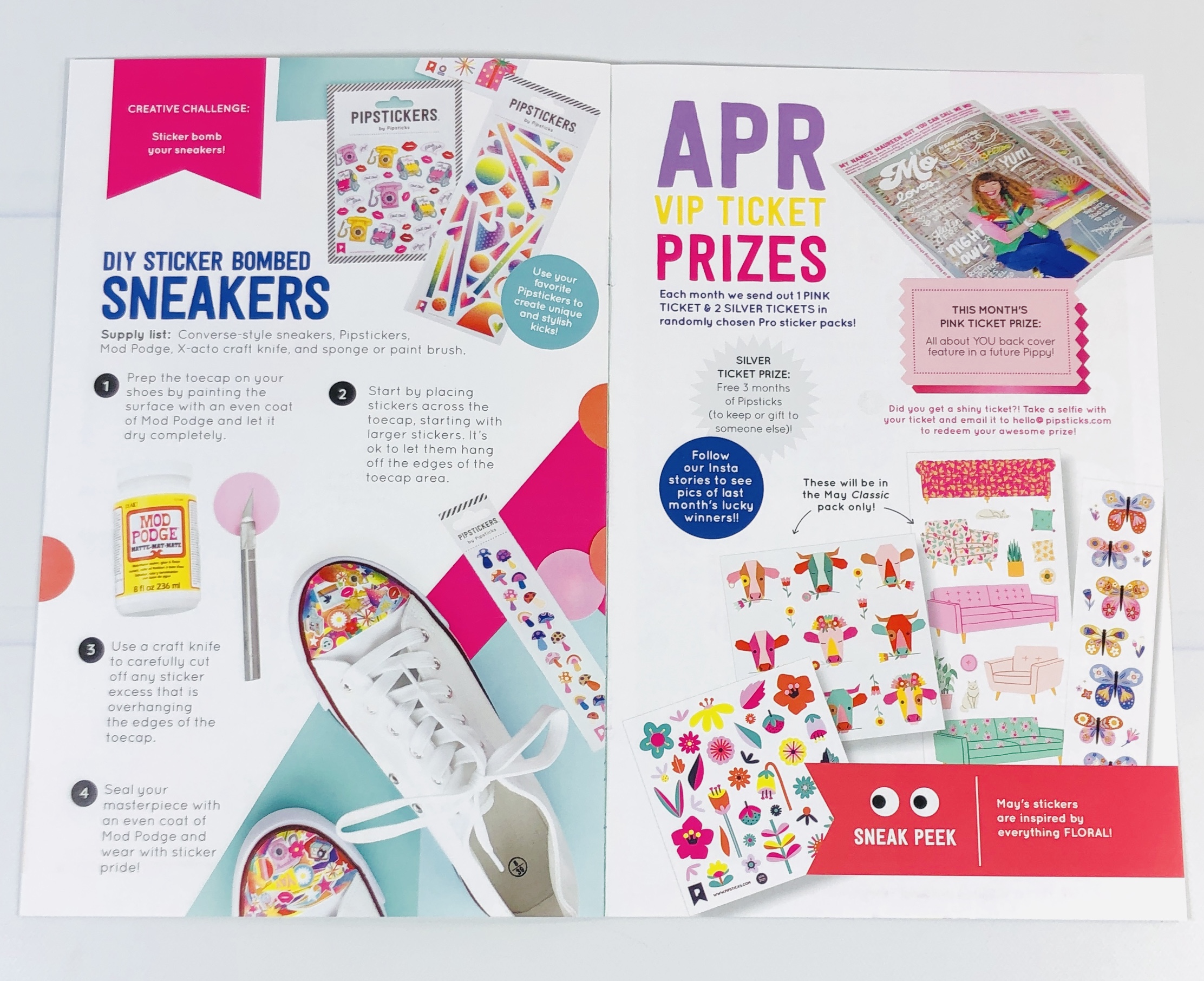 A craft idea (using stickers of course!), the VIP Ticket prizes, and a sneak peek for May were shown here. The stickers next month will be floral!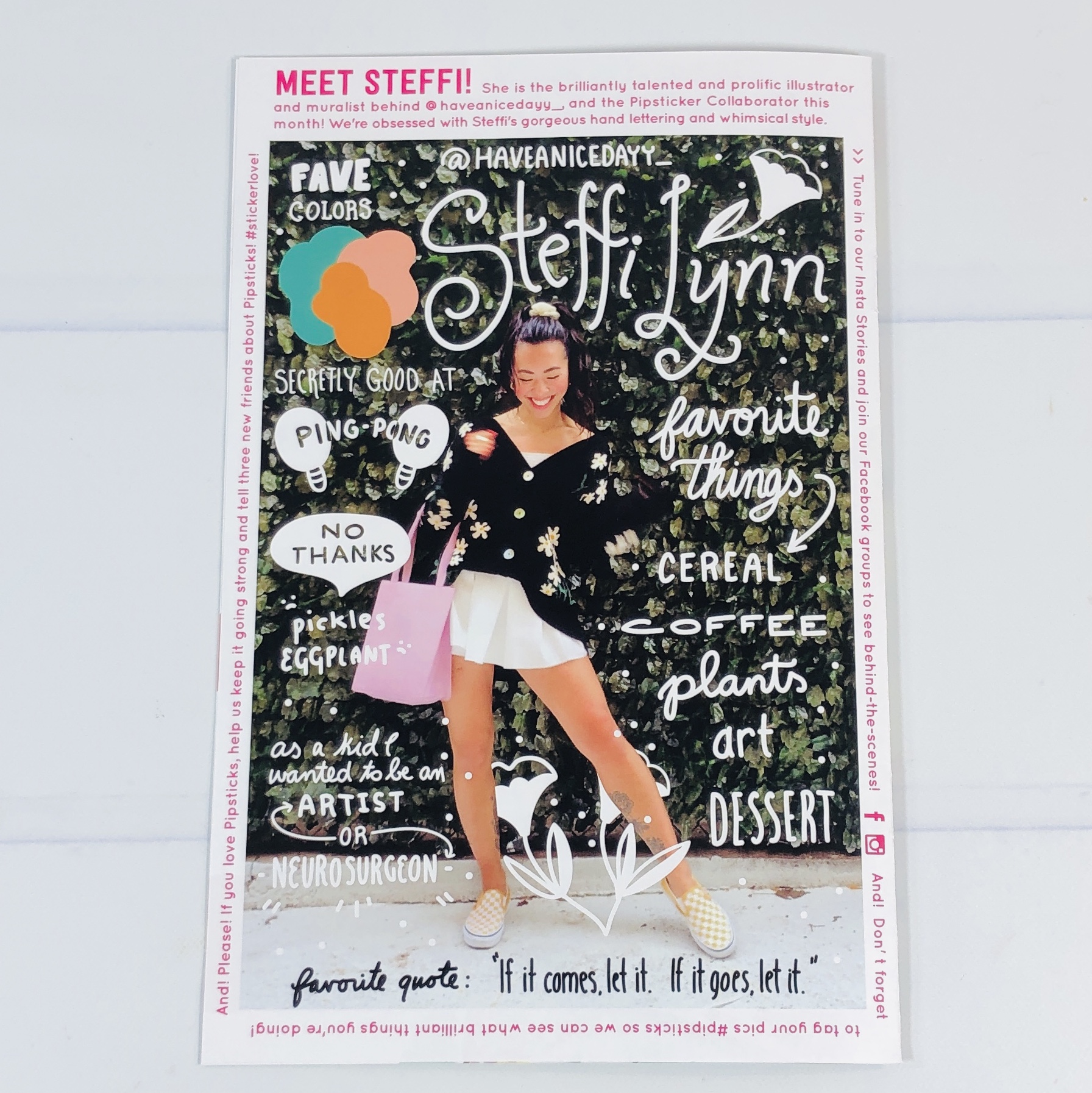 The back cover had some info about this month's collaborative artist.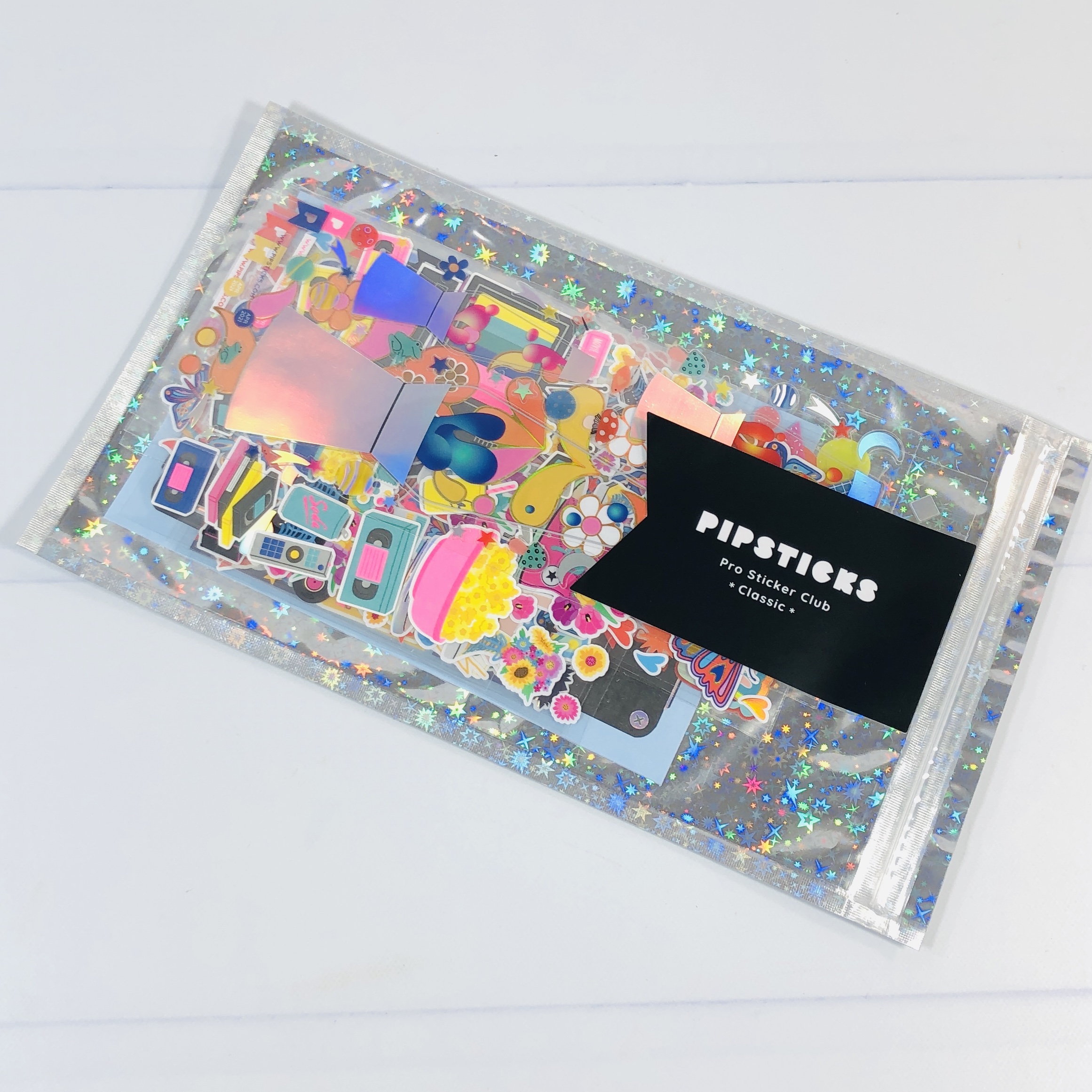 Look at the storage pouch, it's got holographic stars all over it!
Everything in my box!
Note: You can find the following items, and even past sticker packs, in the Pipsticks online shop.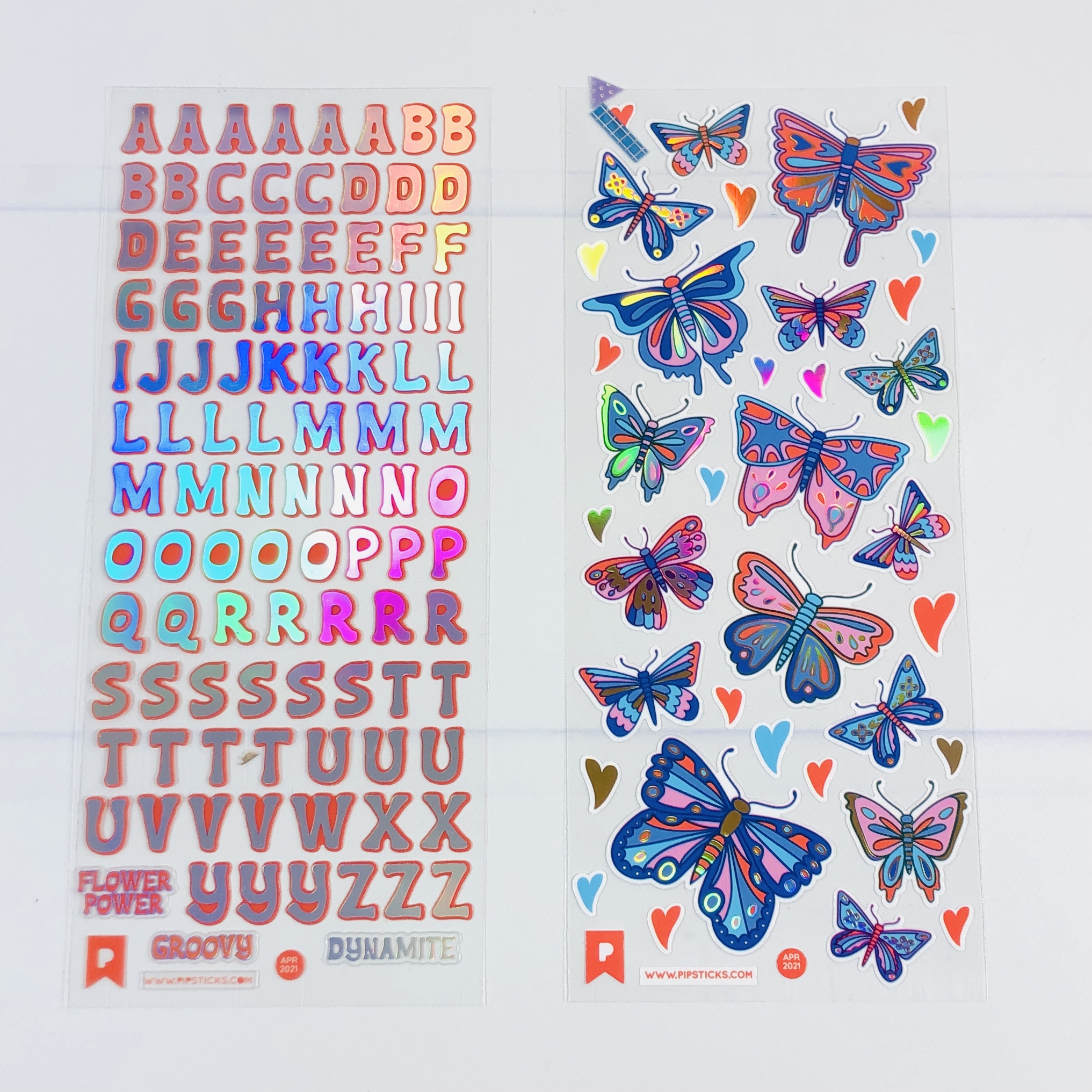 The letter sticker sheets have plenty of letters so I can spell out my name and a couple of other names too. The butterfly stickers feature my favorite insect!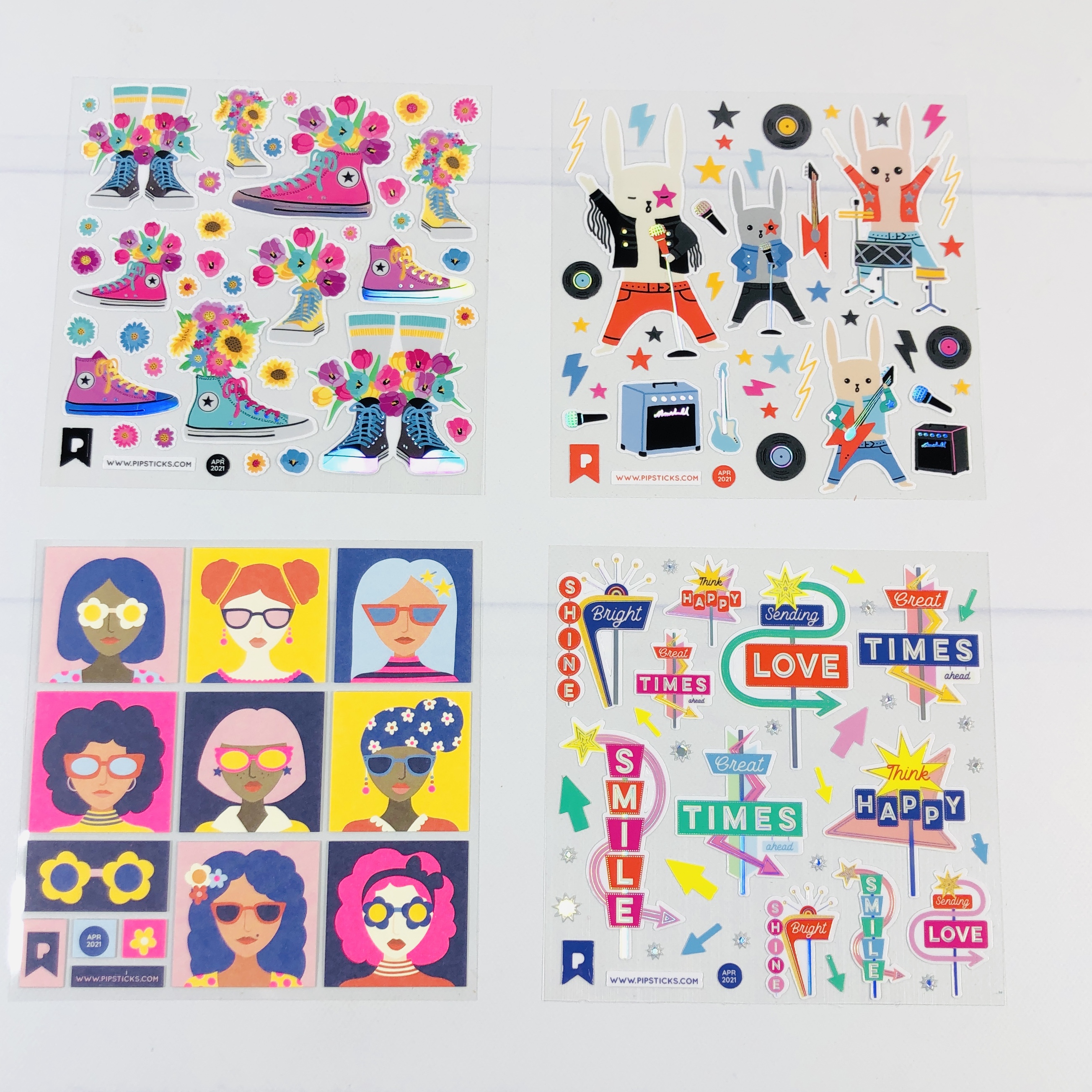 Here are some cool Chuck Taylor's with blossoms aplenty, rockin' rabbits, affirmations in the form of motel signs, and stylin' ladies with cool sunglasses.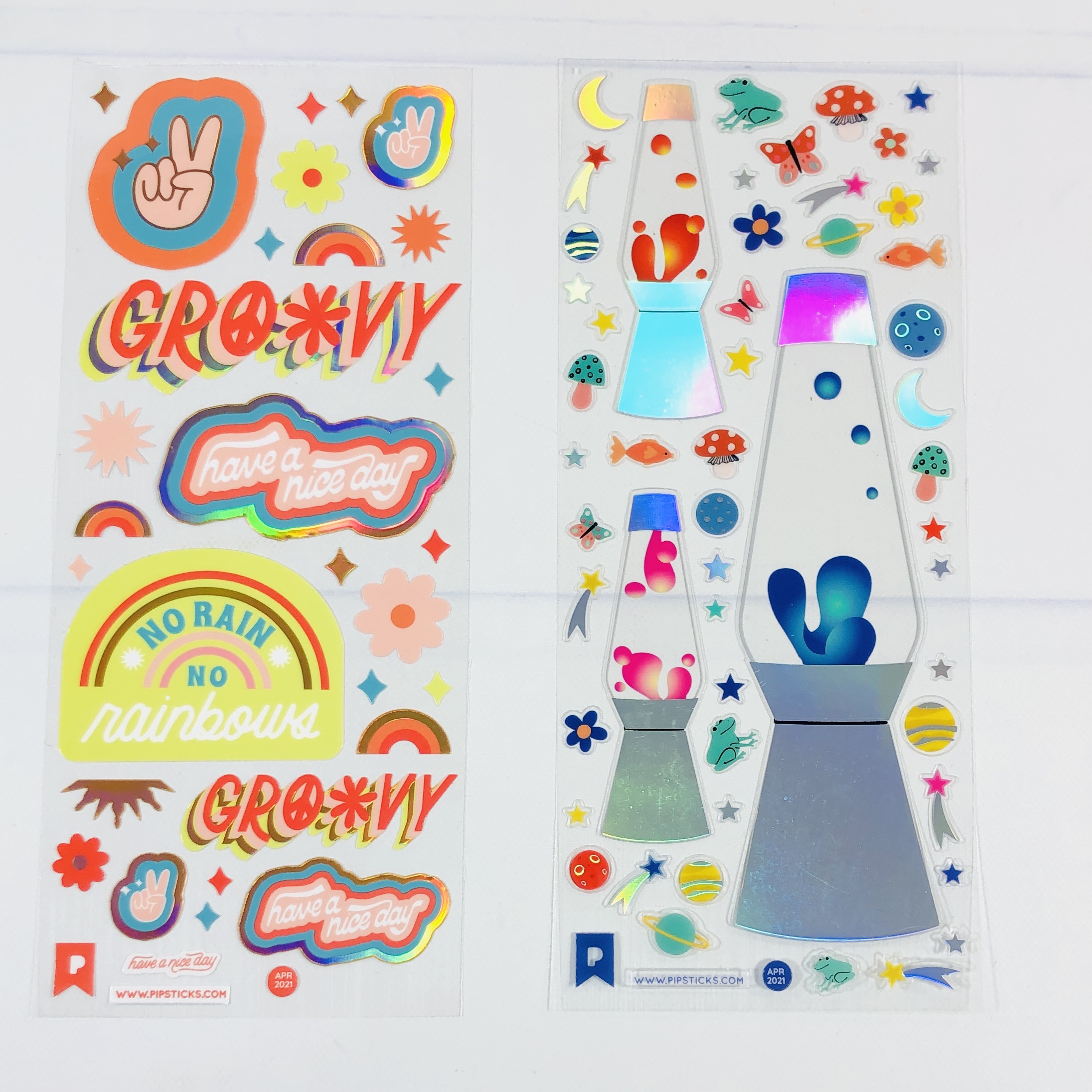 All we need here is a poster that says Keep On Truckin' and this would look like the childhood bedroom I shared with my older sister. The sheet on the right has DIY lava lamp decorations!
The '80's and '90's come together with these sheets. We have cassette tapes for making your mix tape, a VCR for watching videos from Blockbuster, giant mobile phones, and lip balms that make me want to smack my lips.
The design on the left looks like it's straight from the '70's while the one on the right is definitely from the '80's.
Be Nice Vinyl is about 3.5″ tall and would go great on a water bottle or laptop.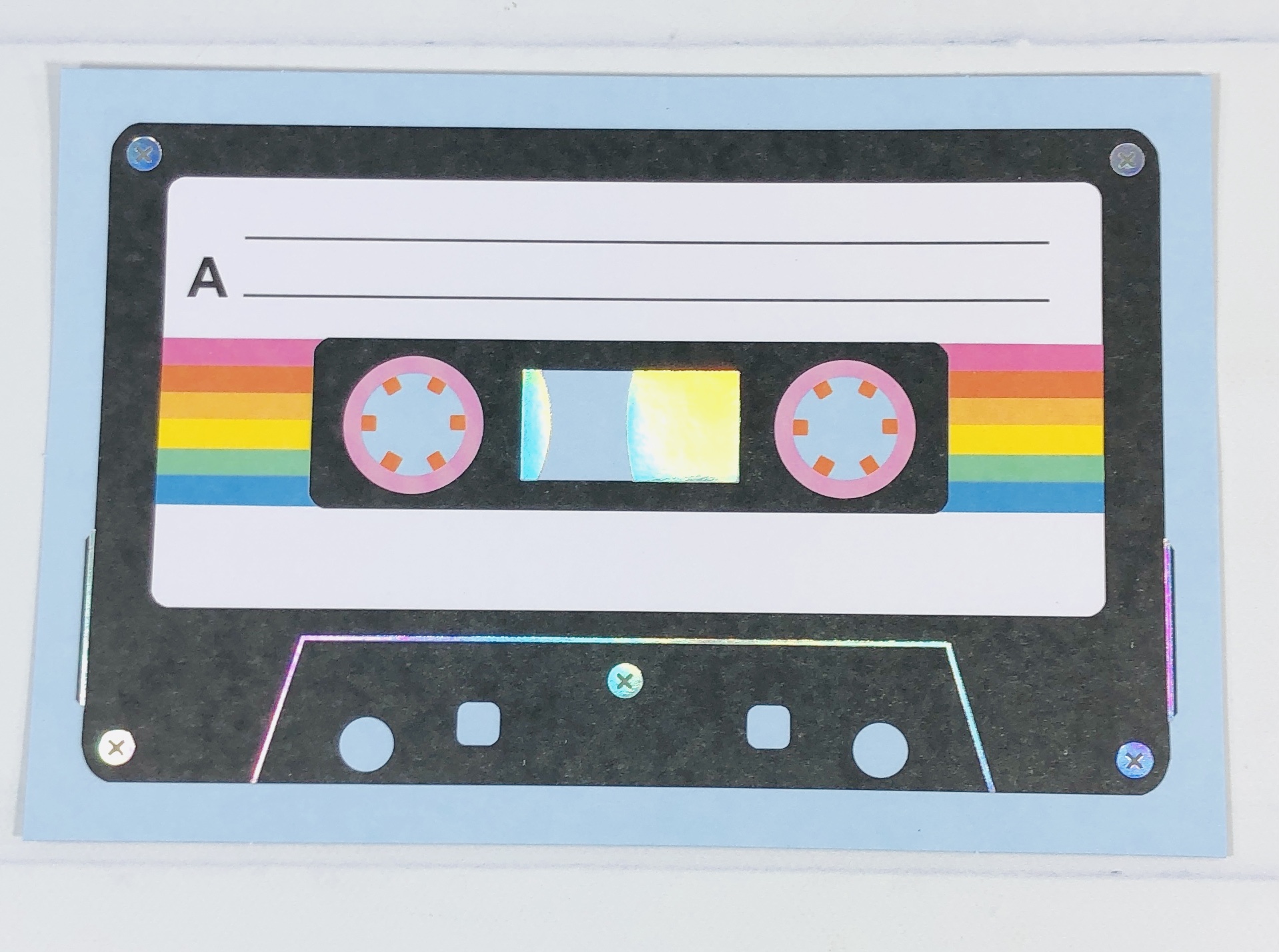 Cassette Tape Postcard is 4″ x 6″ and perfect for sending to a friend to remind them of the good old days, although I certainly appreciate not ever having to use a pencil to fix one of these things ever again.
The April Pro Pack Classic from Pipsticks was full of retro-themed stickers for me to gussy up my planner, these will take it from ho hum to oh yeah! I love the colors and the various finishes, which are sometimes metallic, sometimes iridescent, and sometimes matte. They can be used on phone cases, snail mail, sticker bombs, and wherever else you like to place colorful, adorable stickers!
Are you getting any of Pipsticks' subscription?