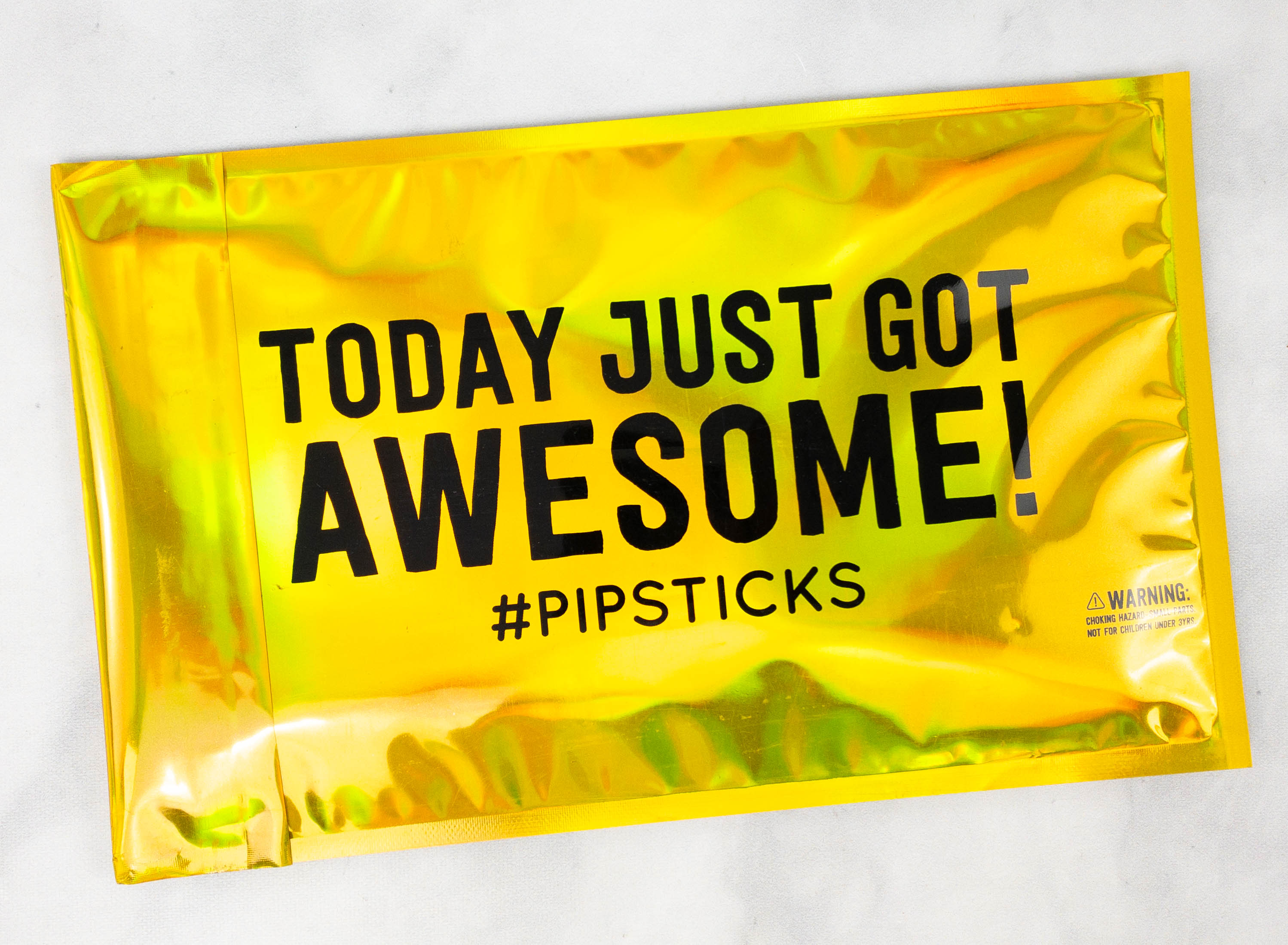 Pipsticks is a monthly sticker subscription that sends new designs from their collection in a super shiny holographic pack every month! The stickers come in a reusable sparkly pouch and include sticker sheets, paper products, and Little Pippy, an exclusive sticker magazine. You also get 5% savings in the online store and more. You can choose to get stickers for adults (Pro Club) or kids (Kids Club). Both clubs come in Classic (15 sheets for $17.95 a month) or Petite (7 sheets for $11.95 a month). Shipping is free to the U.S., and Pipsticks can even be shipped worldwide for a fee.
DEAL: Save $5 on your subscription! Use this link to subscribe and coupon code FRIENDSROCK.
This is the review of the Pipsticks Kids Club Classic. Each month subscribers can expect to receive 15 sheets of stickers, a coloring postcard, an activity booklet, a chance to win the monthly prize, 5% savings in the online store, and more! Pipstick's kids sticker subscription made the list in our 2021 readers' choice list of best subscriptions for kids! They also topped the list of best stationery subscriptions for the year!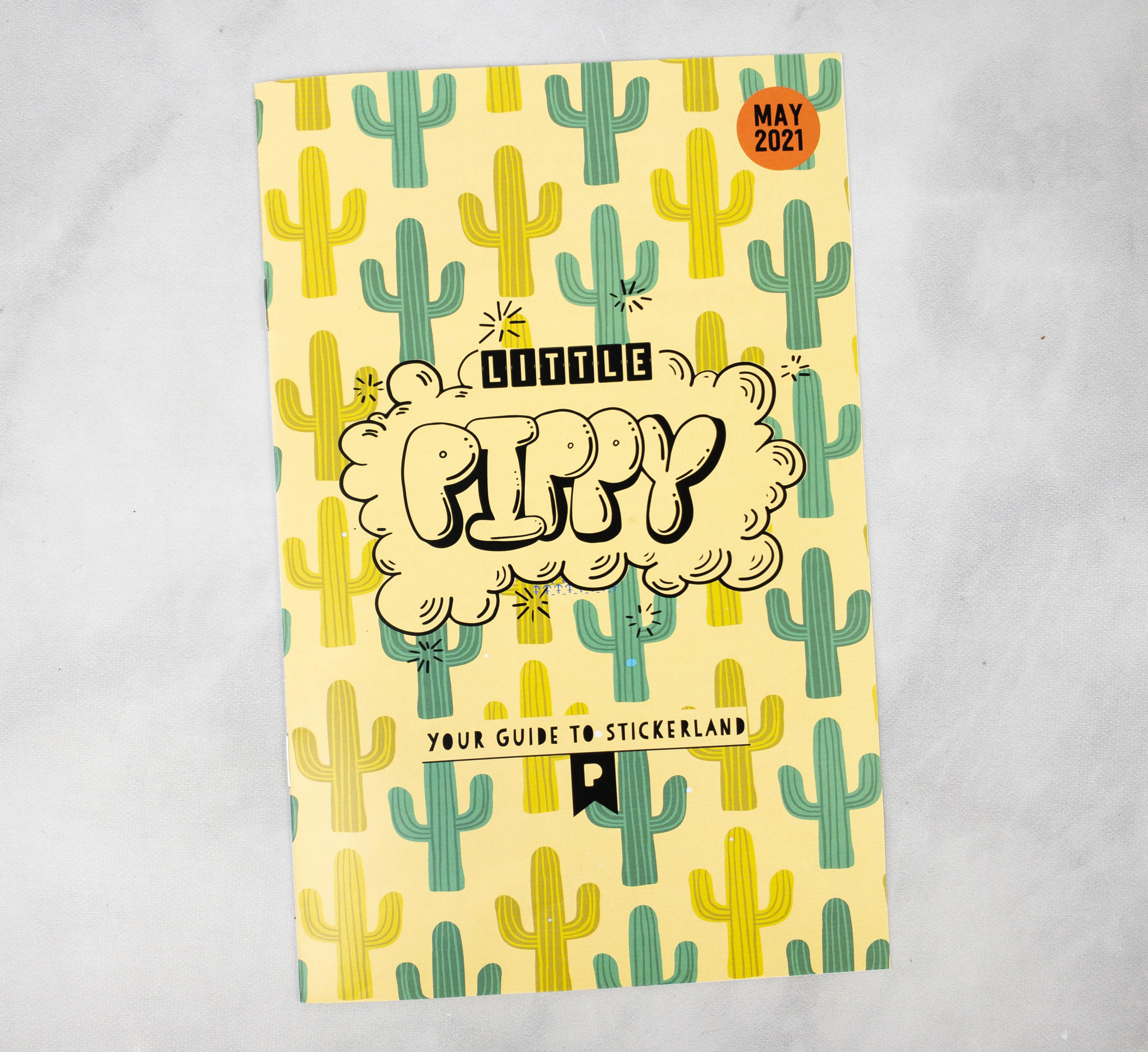 The package includes an exclusive magazine called Little Pippy.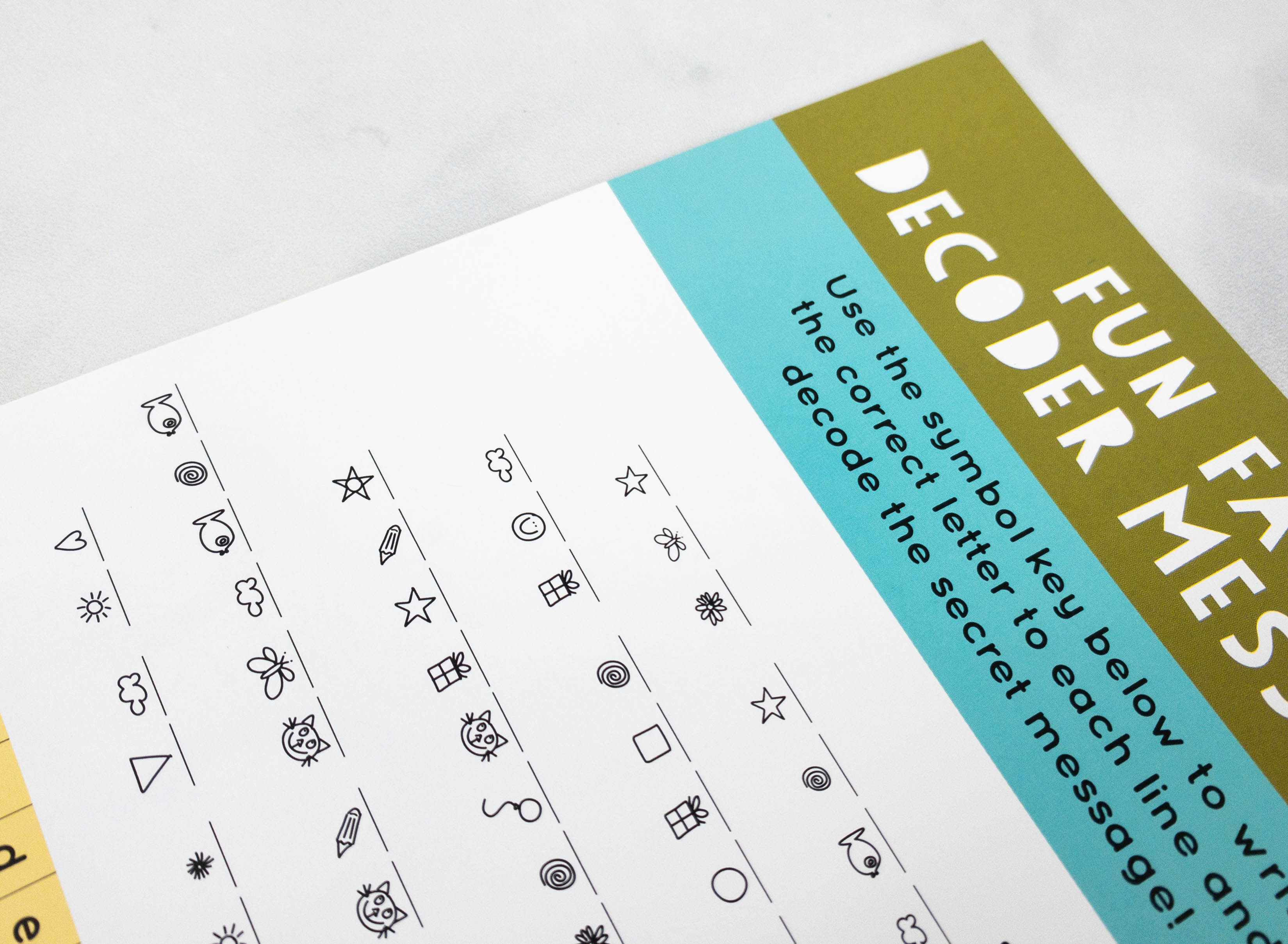 At the back, there is a fun fact decoder message!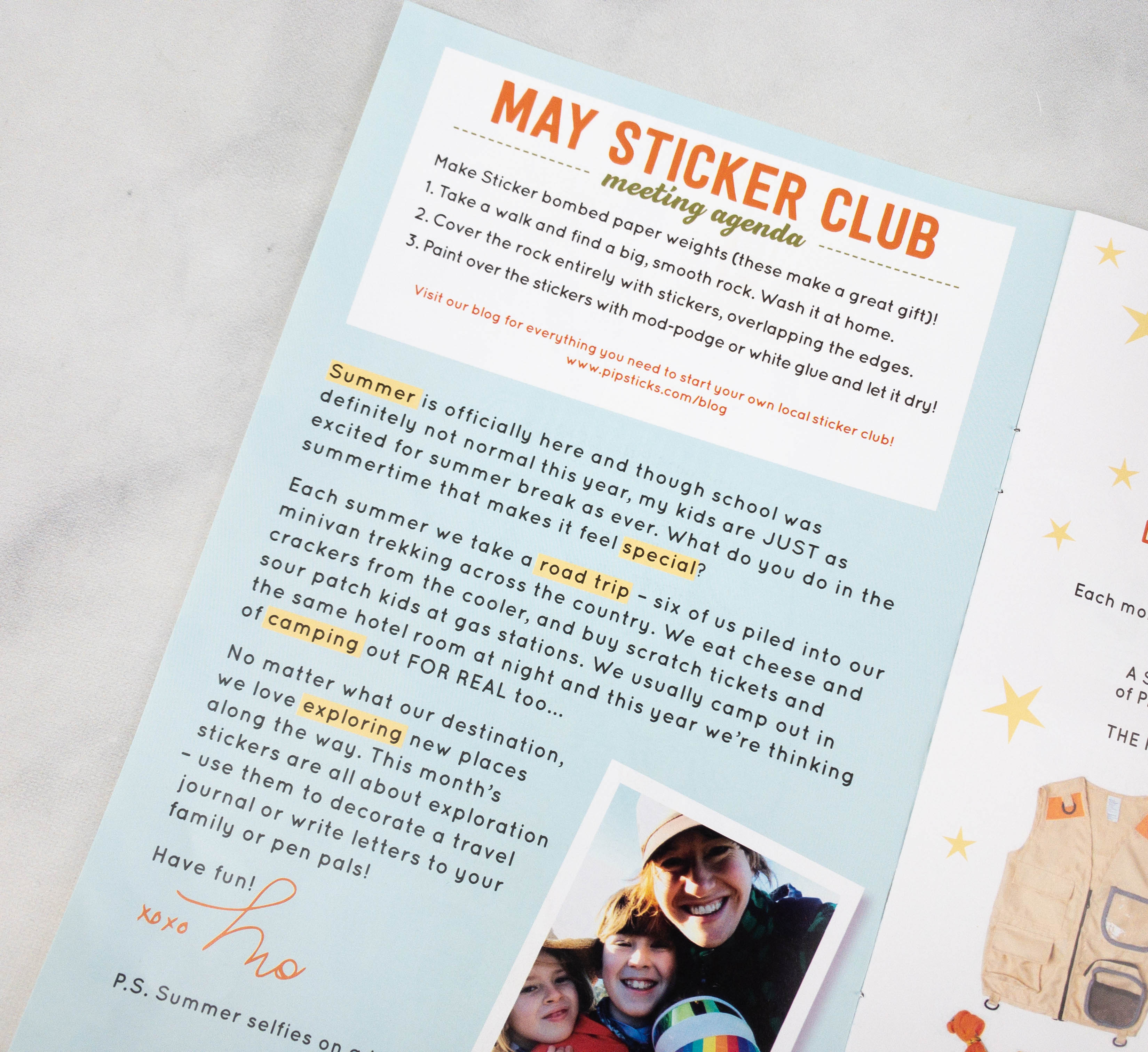 Inside, there's a suggested a sticker club meeting agenda.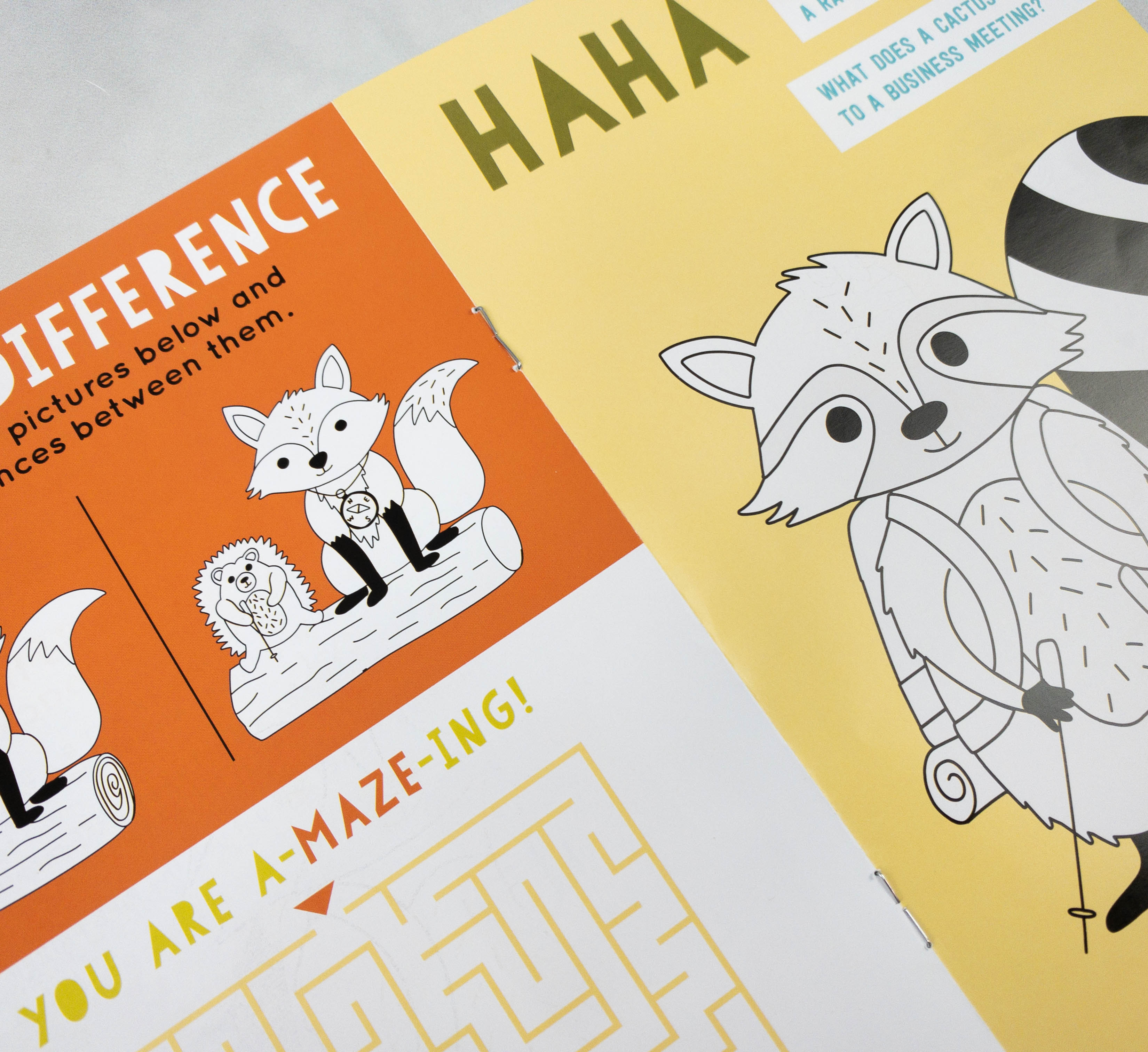 The booklet even has some games that kids can enjoy! It includes a maze, a spot the difference game, and even a photo of a fox that they can fill with colors.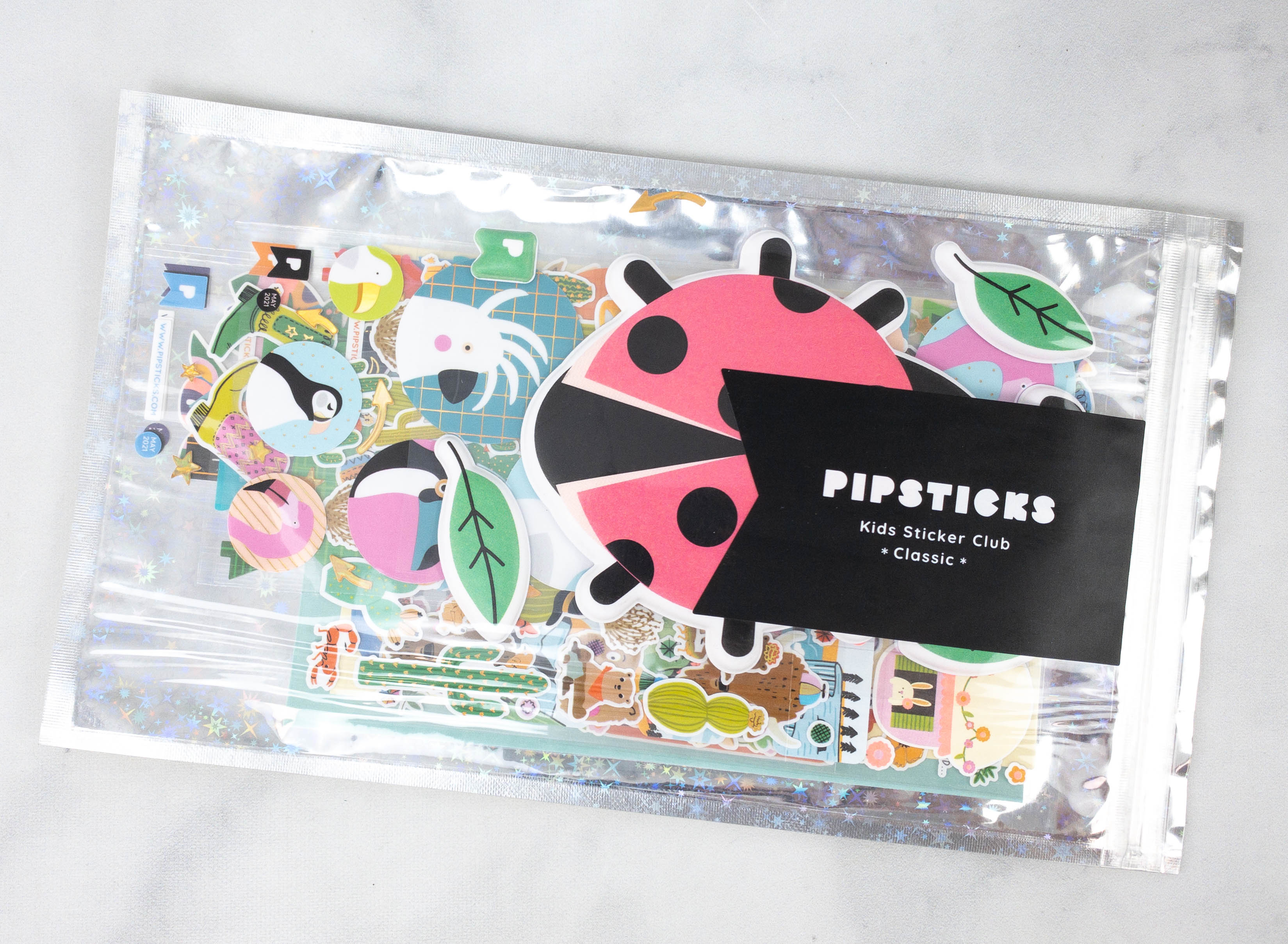 The stickers and goodies were tucked into a fabulous holographic zipper envelope. The back of the envelope is shimmery stars!
Everything in my box!
NOTE: You should be able to find the items in this month's pack in the Pipsticks online shop around mid month. They usually have previous packs available too.
Postcard. This month's postcard features a camera with the word "smile" on it. It's a fitting design for the summer theme because it stands for all the memories we get to create during this time of the year!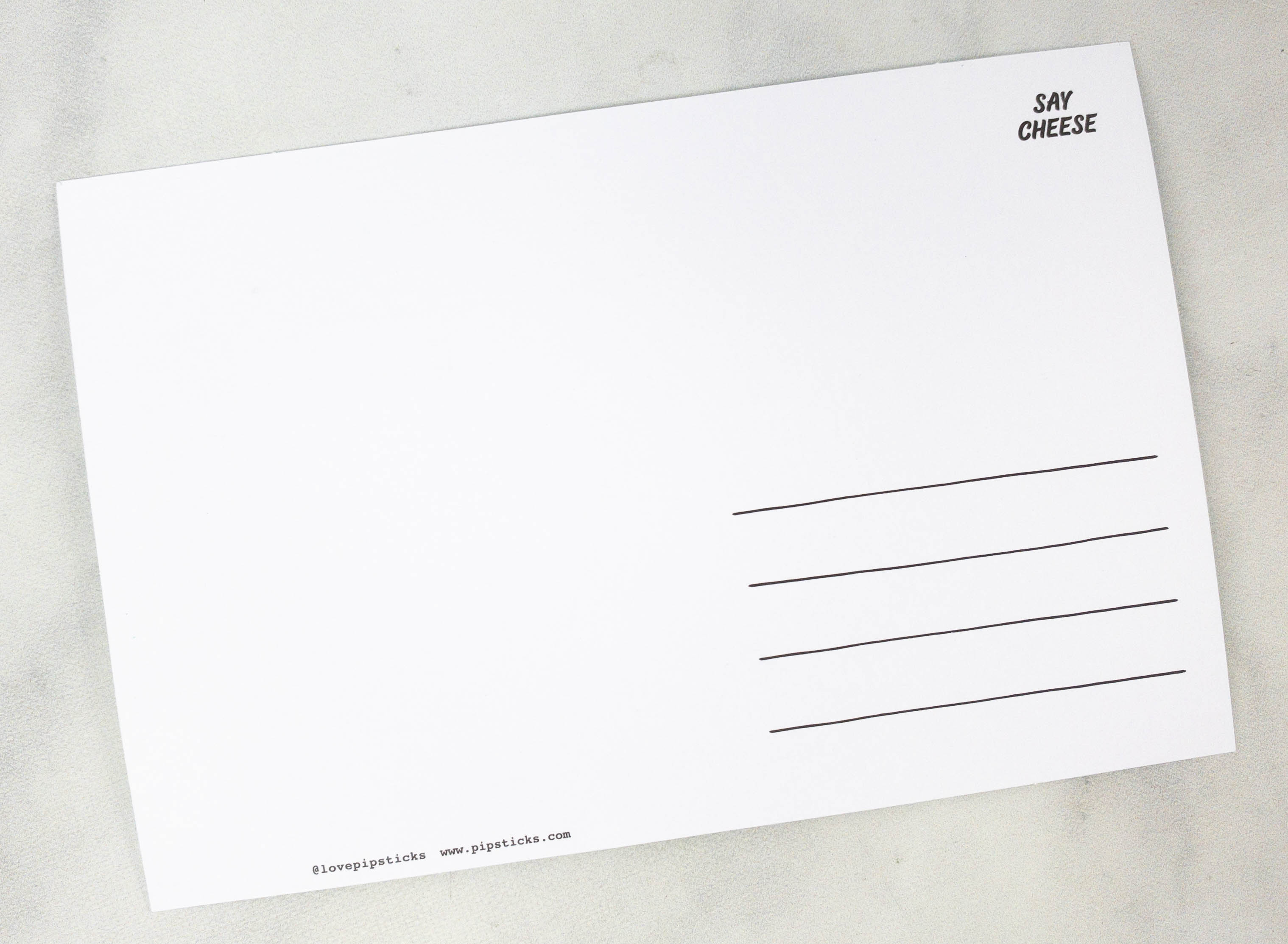 At the back, there are a few lines for the recipient's details as well as a space for your short message.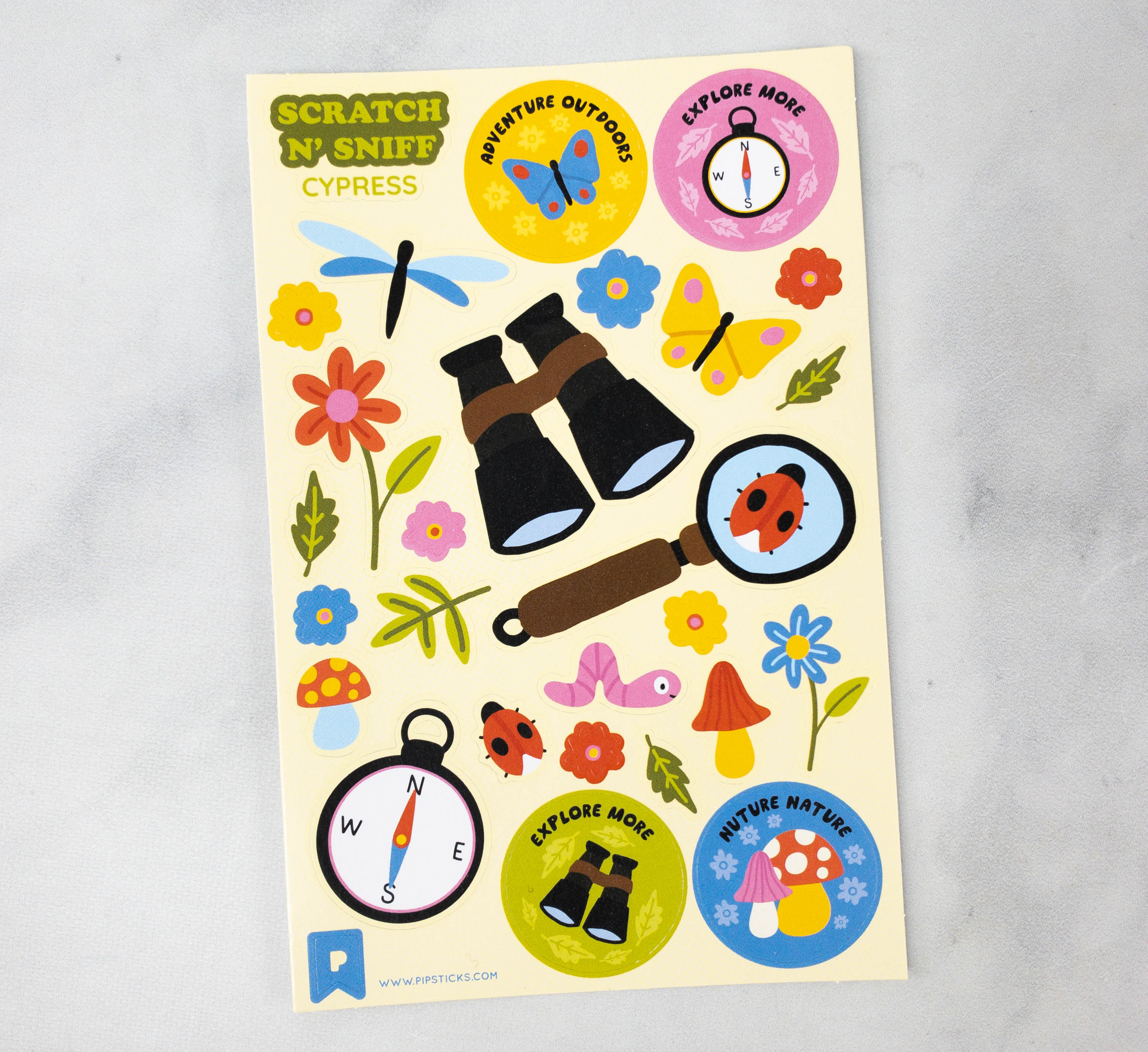 Stickers. This sticker sheet features a compass, a magnifying glass, and even a pair of binoculars. There are also lots of items to see and study like the flowers, worms, and ladybugs. It's all about exploring nature and the great outdoors! It's also a scratch and sniff sheet so just scratch the sticker and it will release a lovely scent!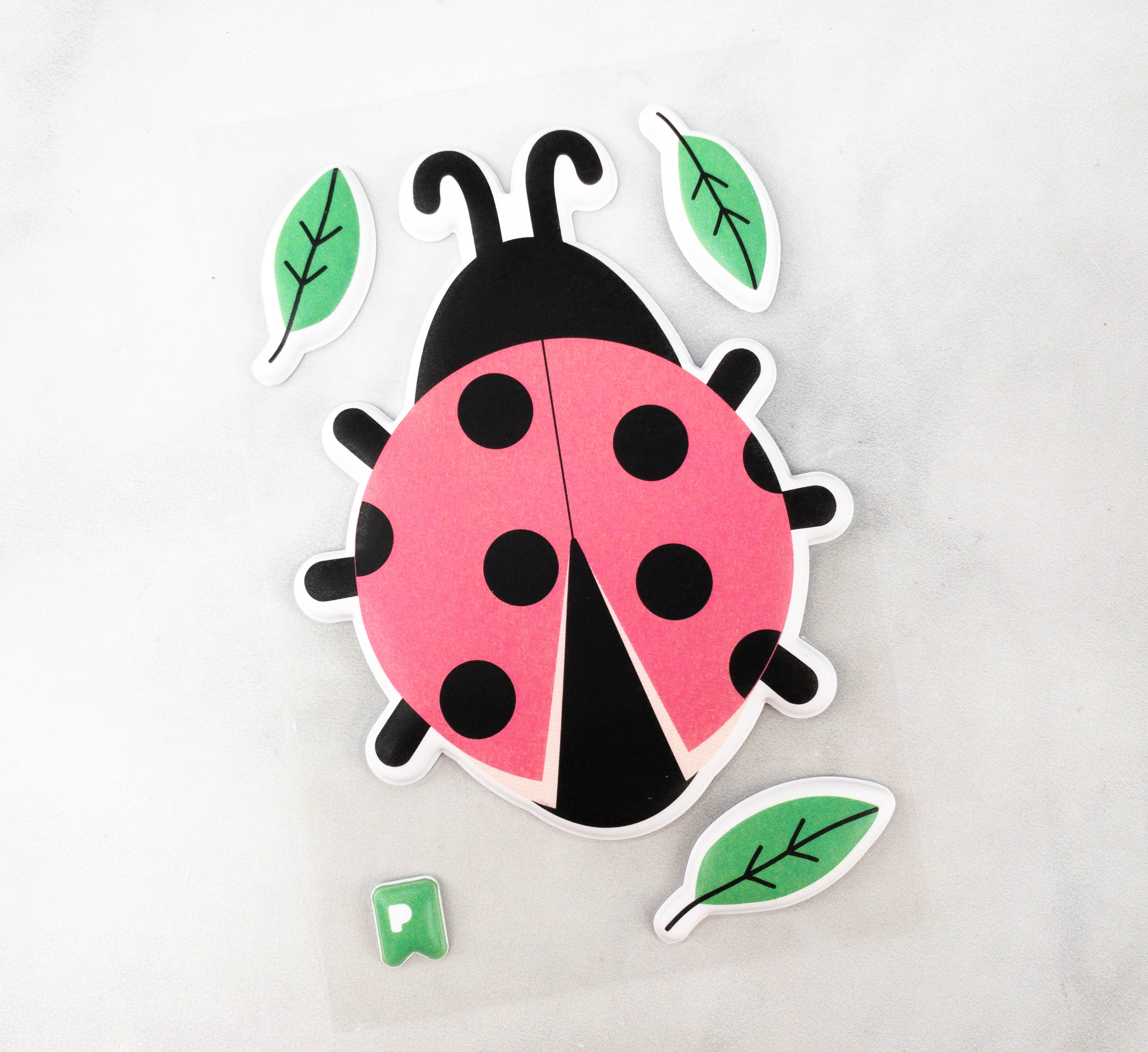 Ladybug Sticker. The next sticker sheet features a big lady bug along with a few fallen leaves.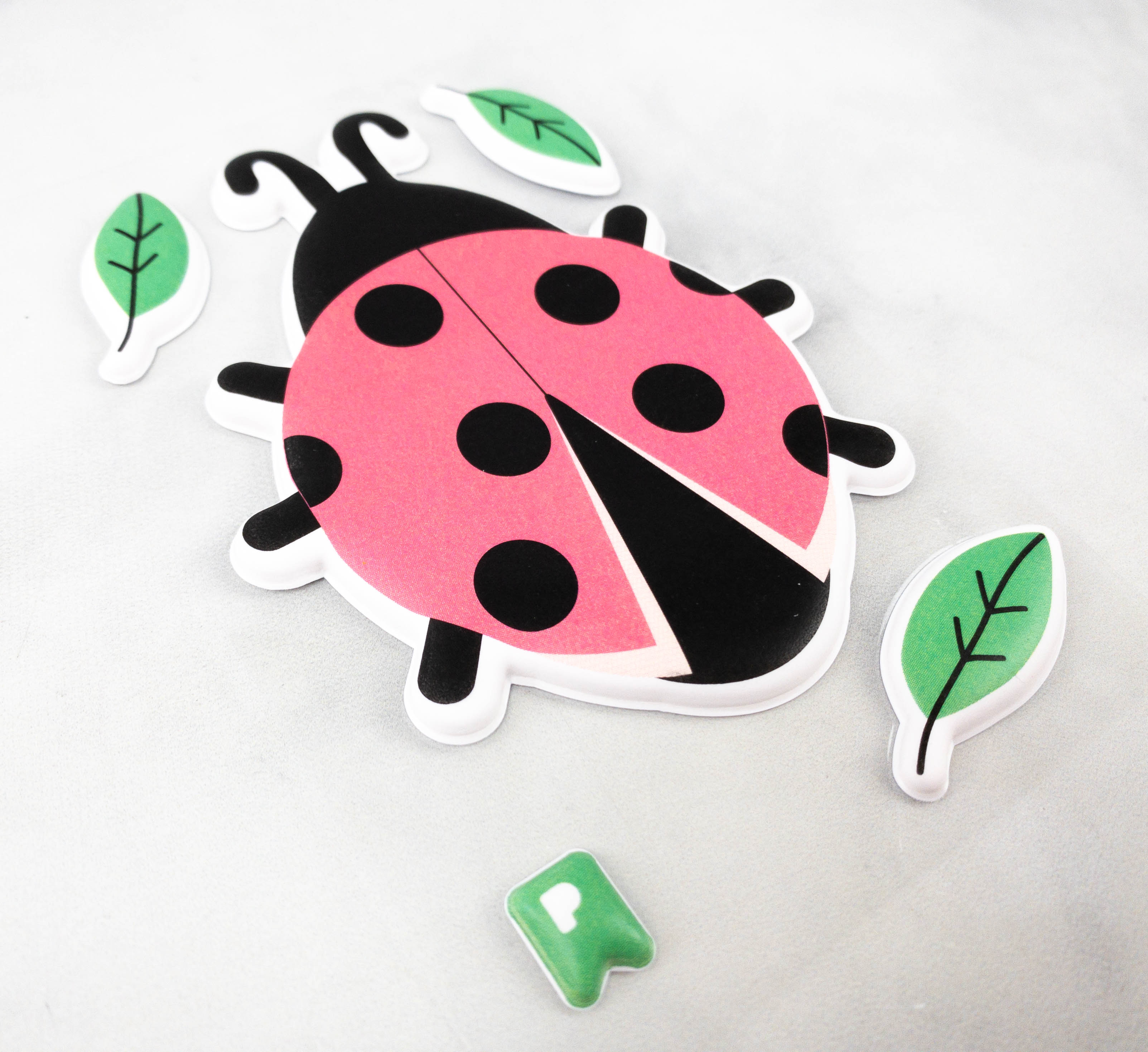 These are actually puffy stickers and my kids love them because they add dimension to pages and surfaces you stick them on!
Here are more sticker sheets! One features stickers that can be used as page borders, while the other two features cute paw prints and cacti. Some of the paw prints are even holographic!
Next up is a colorful abstract bird art sticker along with the cute animals inside mushroom houses and stickers with views of different locations. My kids really like the one overlooking the sea!
Here are more cacti and other desert animal stickers. I also received a sheet that features deer, moose, and more. The wild animals sticker sheet is also cute, especially with that backpack-carrying racoon! One sheet even has a big  notebook sticker!
The next set includes birds, boots, and other outdoor-themed stickers. They're all so cute!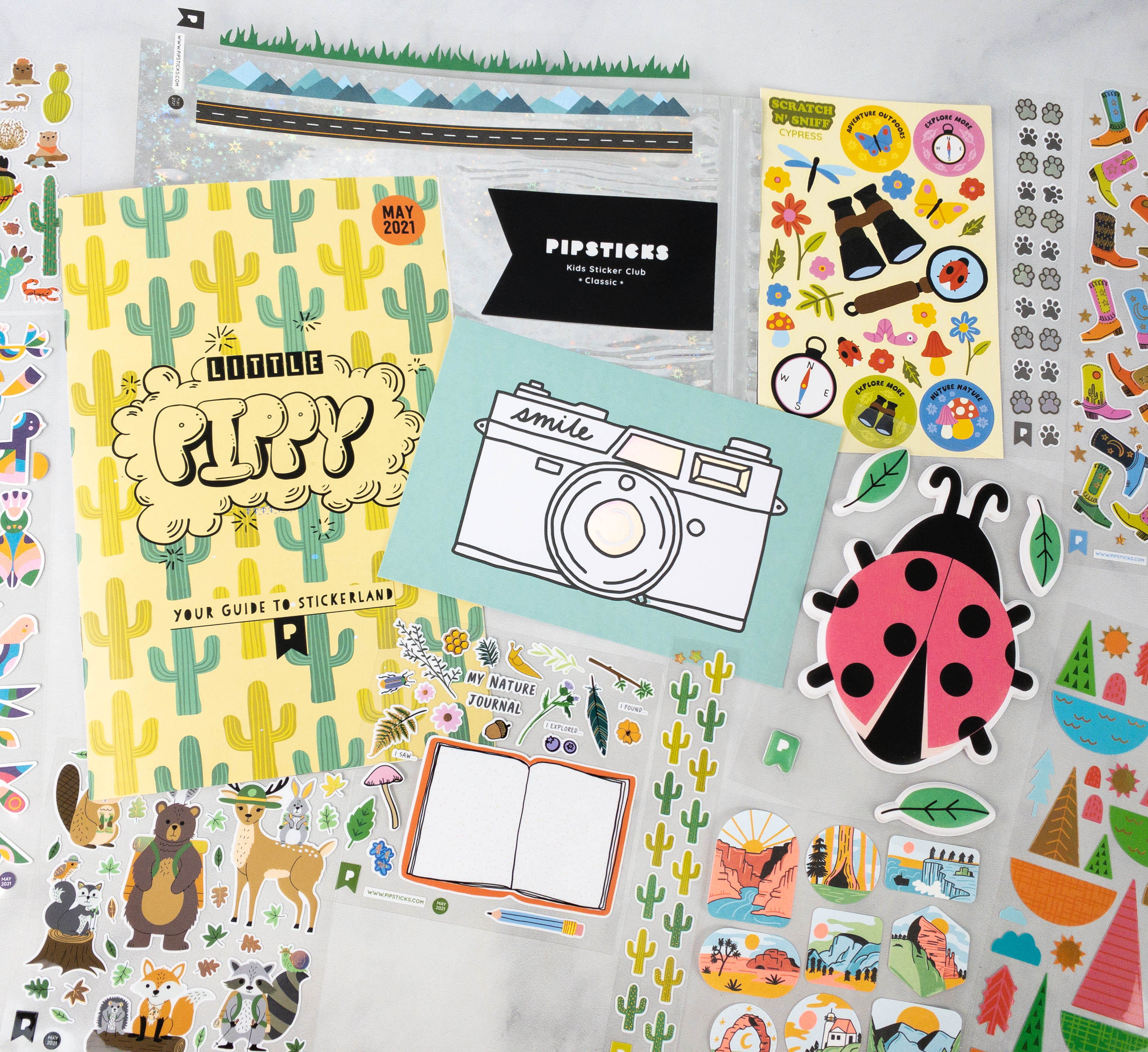 My kids love collecting stickers so they're really happy with each box!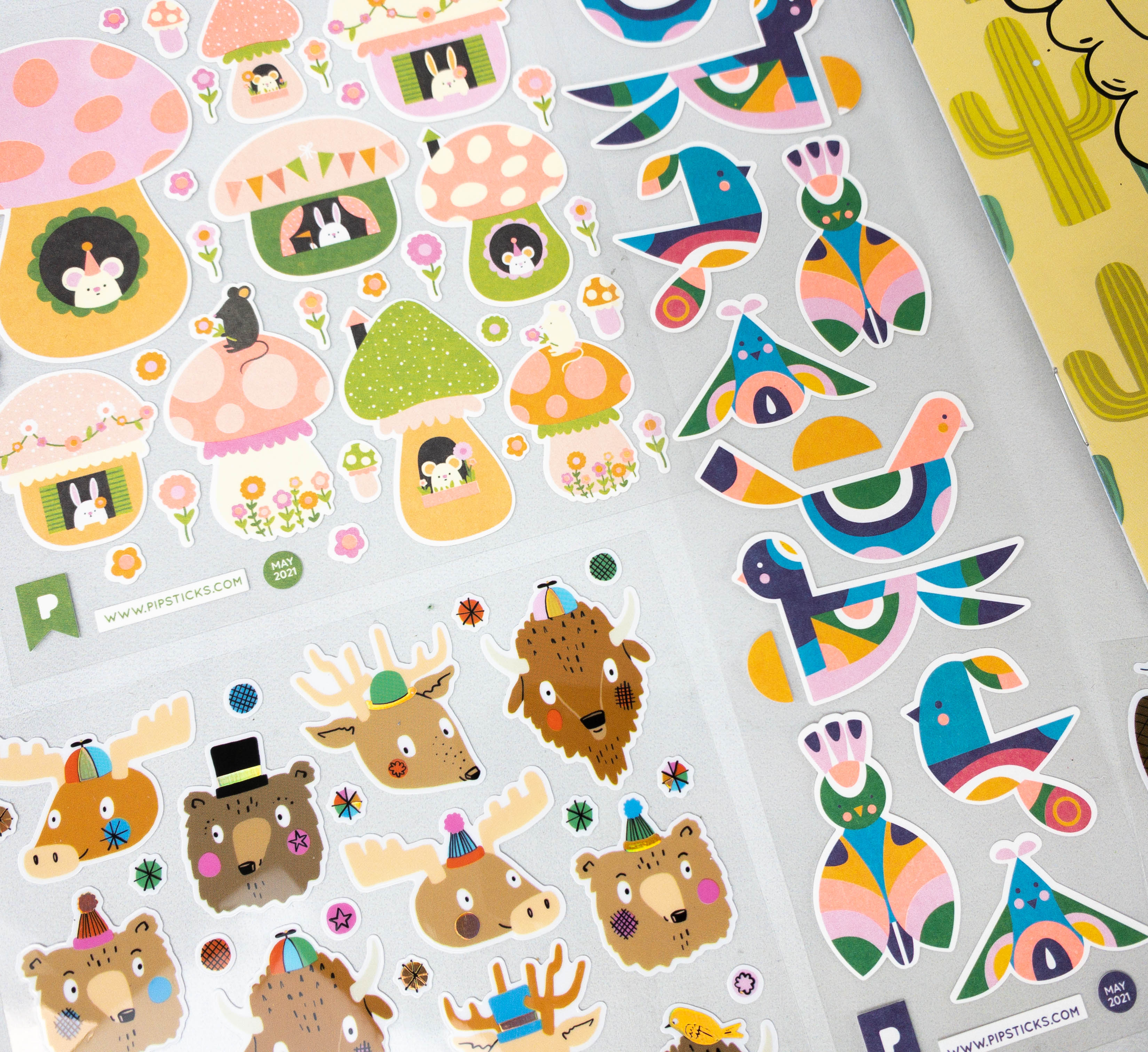 You can design your notebook or journal with these, or simply stick them where you want them in your room.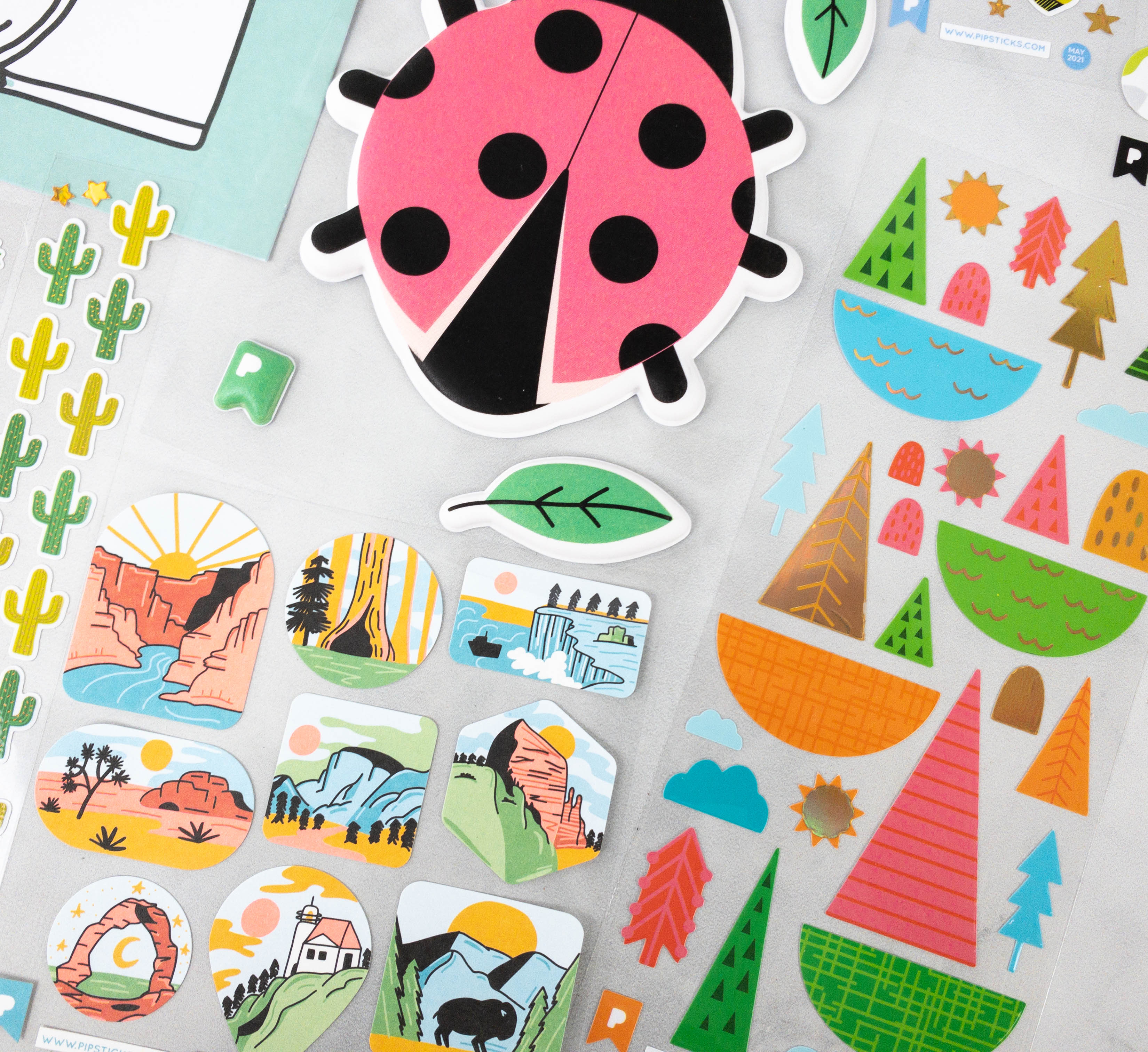 The stickers are high-quality! They have vibrant colors and they don't easily fade.
The only limit is your imagination when you're designing pages or projects with stickers!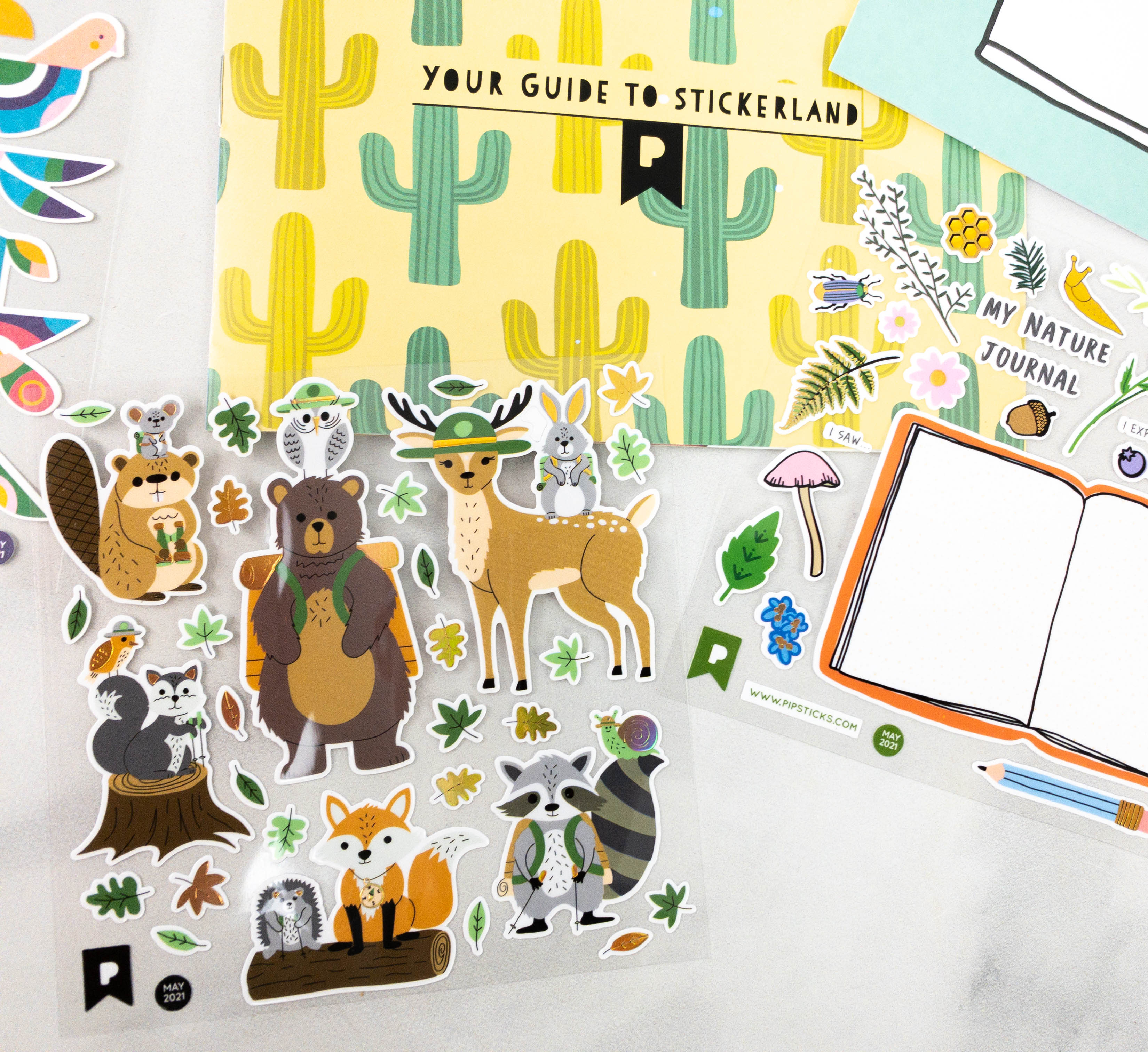 Each sticker pack also contains a small Pipsticks logo flag sticker at the bottom.
This is another great sticker pack worth adding to my kids' sticker collection!
This month's Pipsticks is summer-themed! It includes a lot of high-quality sticker sheets with vibrant colors, and many of them remind us of how fun it is to be outdoors during summer. This is a great way to celebrate the season, even when we're mostly staying at home. The stickers are great for journals and scrapbooks, or even for decorating gadgets and other personal items. My kids really liked the animal stickers in this box, especially the puffy ladybug!
Are you getting any of Pipsticks subscriptions?