Pet Treater is a subscription program for pets, delivering quality items like toys and treats. They offer 2 options for cats: a Cat Pack with 3-4 items ($15 a month) and a Multi-Cat Pack with 5-8 items ($25 a month). Your first pack will be filled with the most popular fan favorites!
Pet Treater is a subscription program that treats your pet every month with quality items that won't break your wallet. Our pets deserve the best that we can possibly afford. At Pet Treater, you can afford so much more because we carefully select products with the best pricing so we can make sure your box is full of the items your pet will love.
DEAL: Get 50% off your first month with coupon code CATPACK50.
Pet Treater's cat subscription box made the list in our 2021 readers' choice picks of best subscription boxes for cats!
If you want your cat to be the next Pick of the Litter, you can submit their photo and follow the instructions indicated on the card.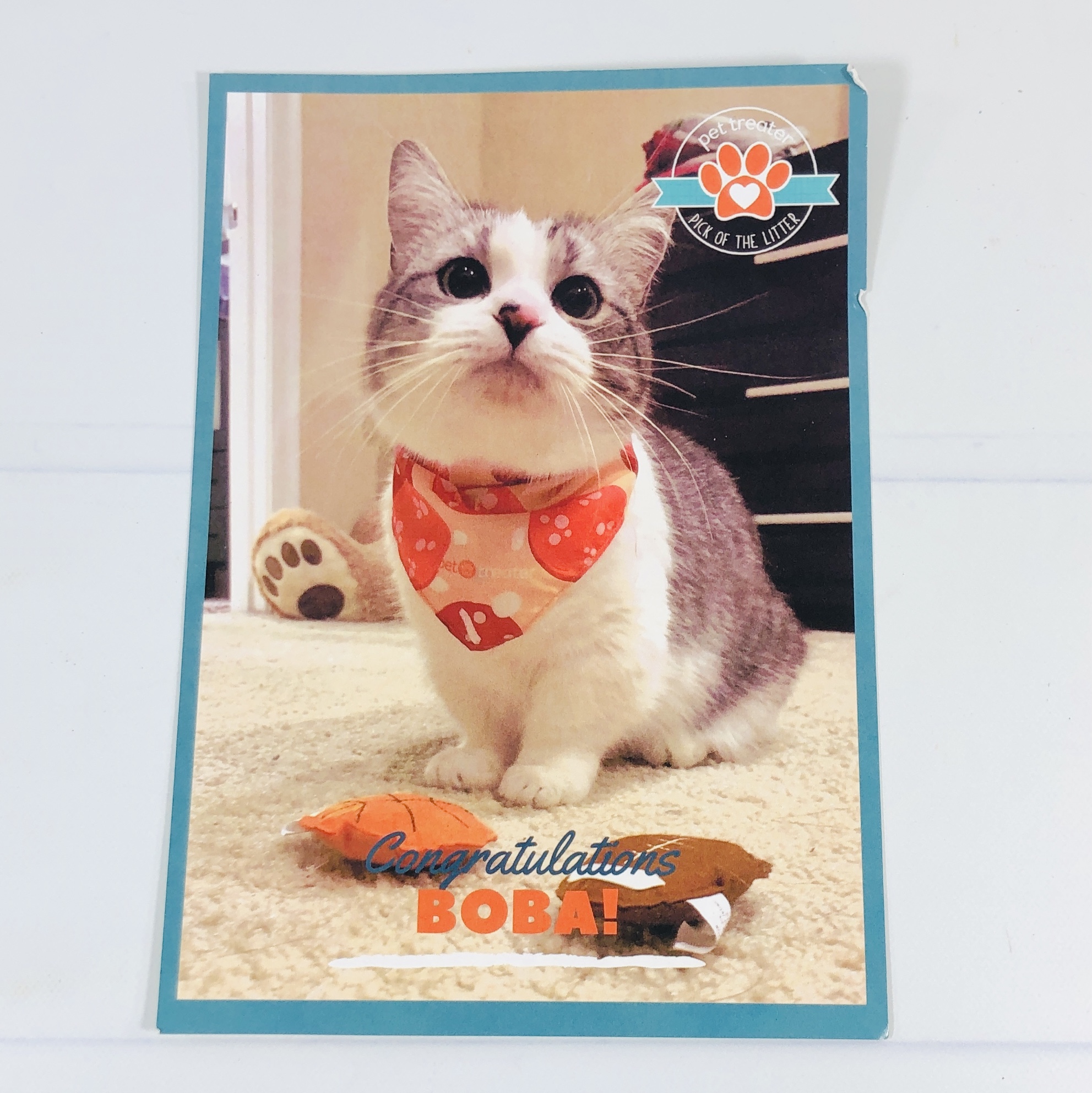 The latest winner was Boba!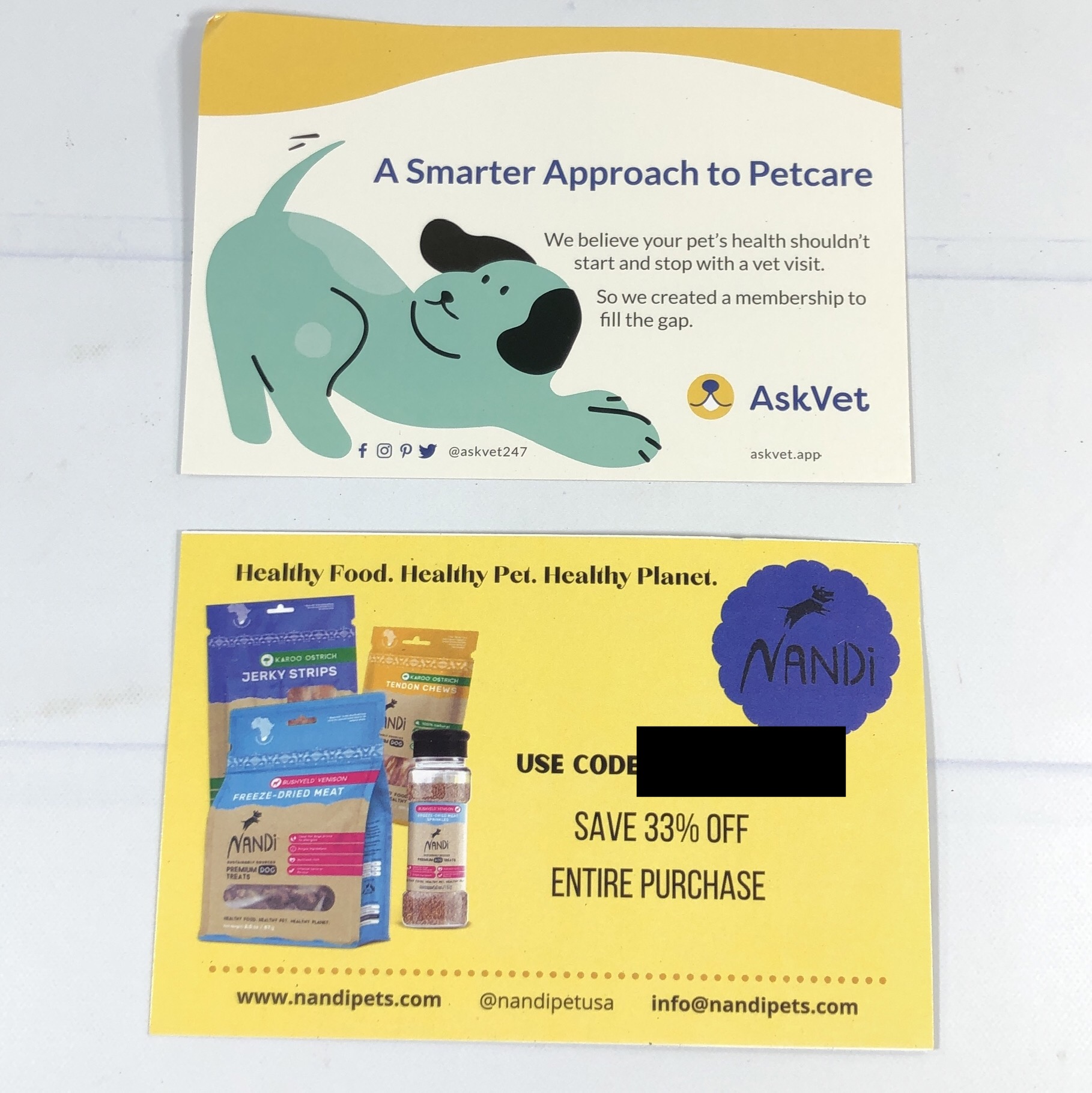 Two other cards were in the box. Both had coupon codes.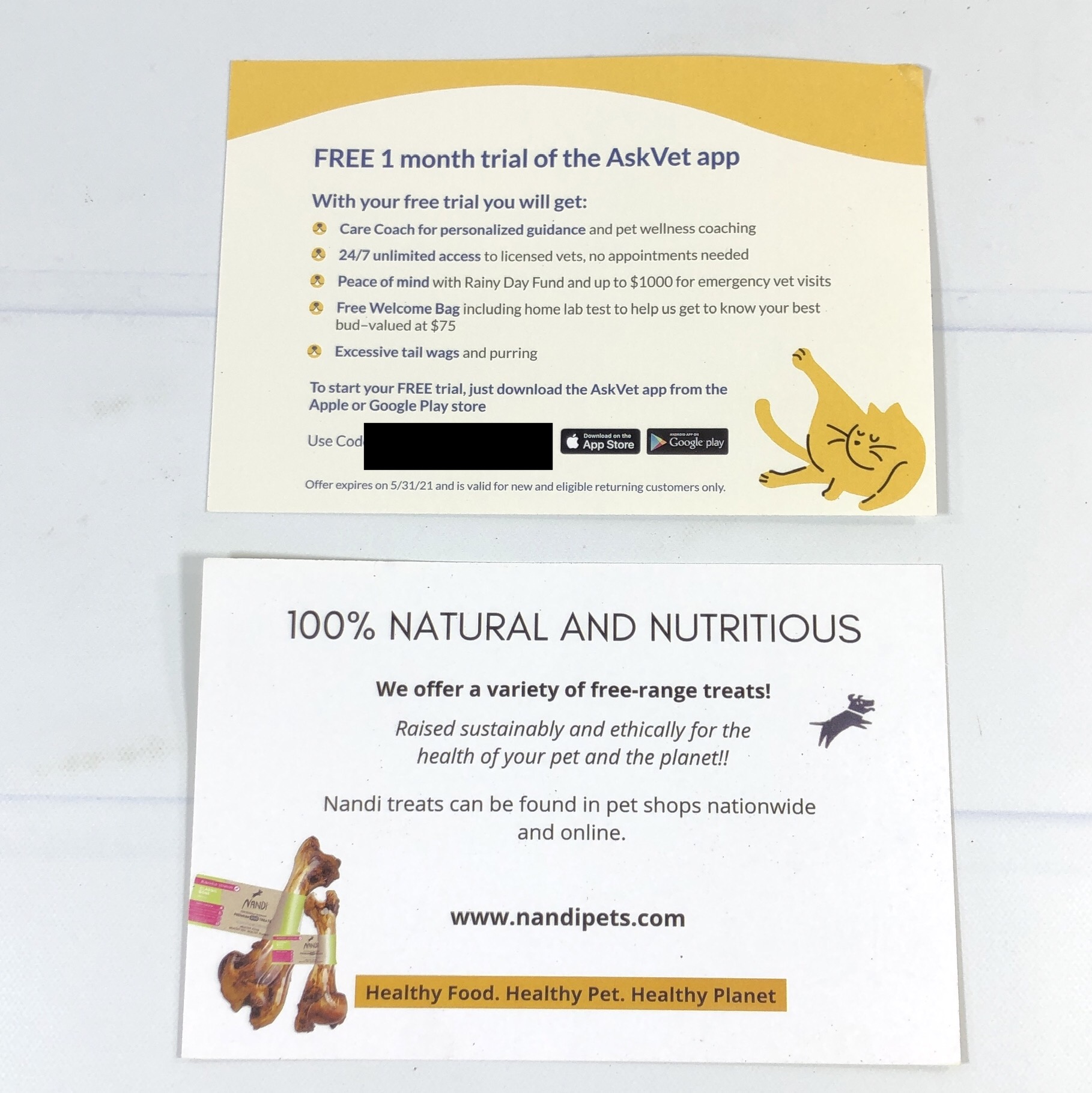 Here are the backs of those cards. One is for an app and the other is for a discount on supplies.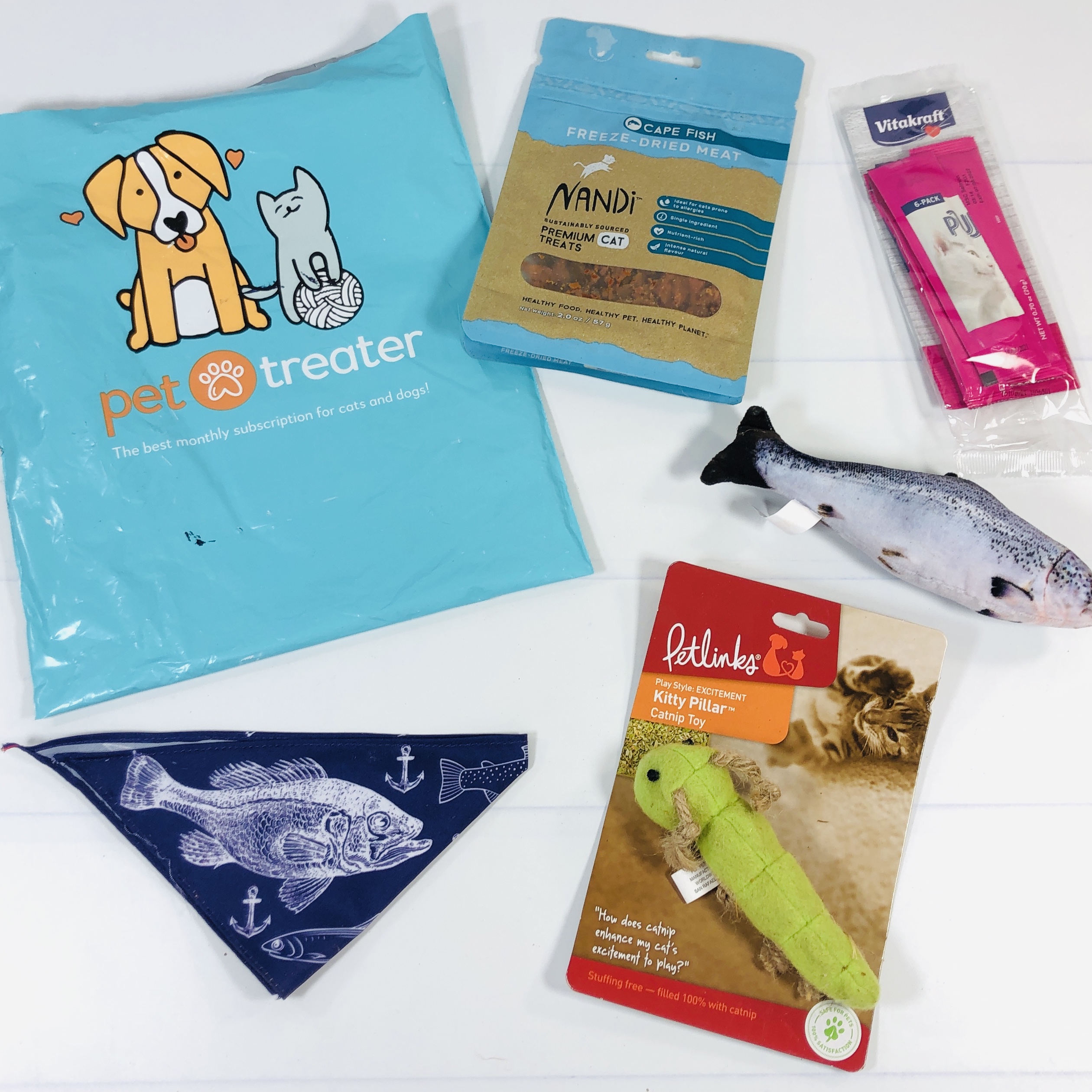 Everything in my April 2021 box!
Bandana Each month includes a bandana, which might make for a cute photo op. This bandana has various fish and anchors all over.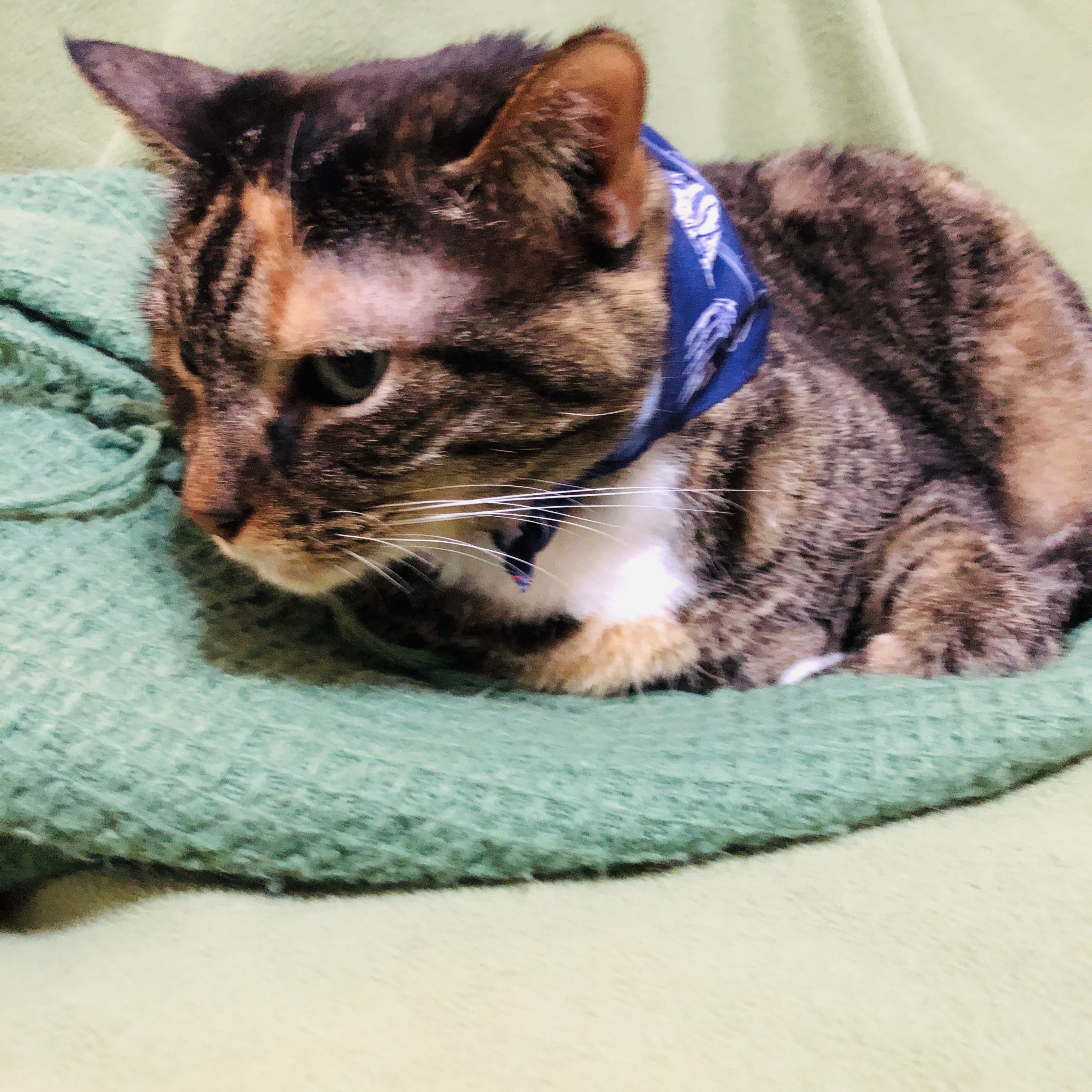 Here's Zoey modelling from the front.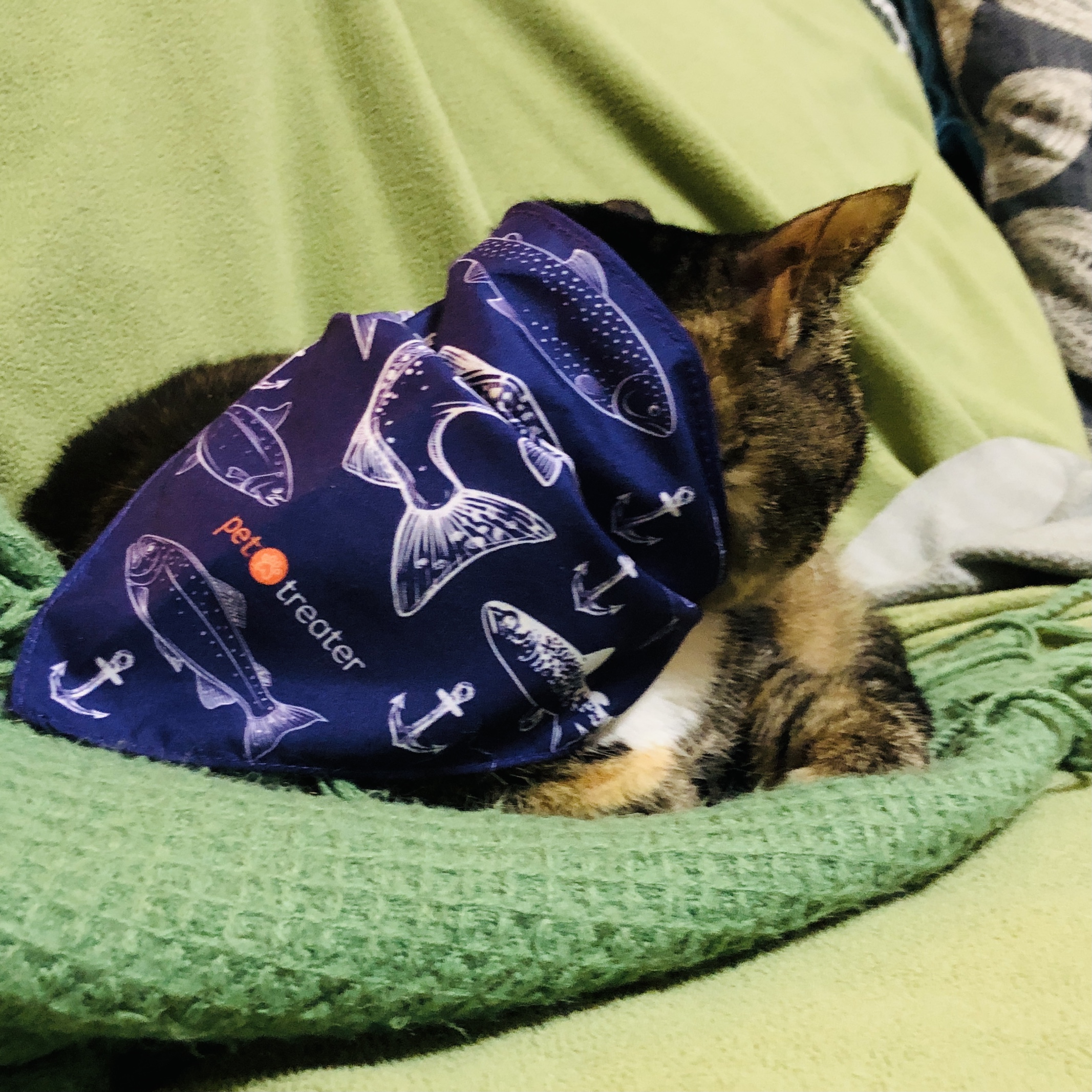 Here she obliged by showing me the back.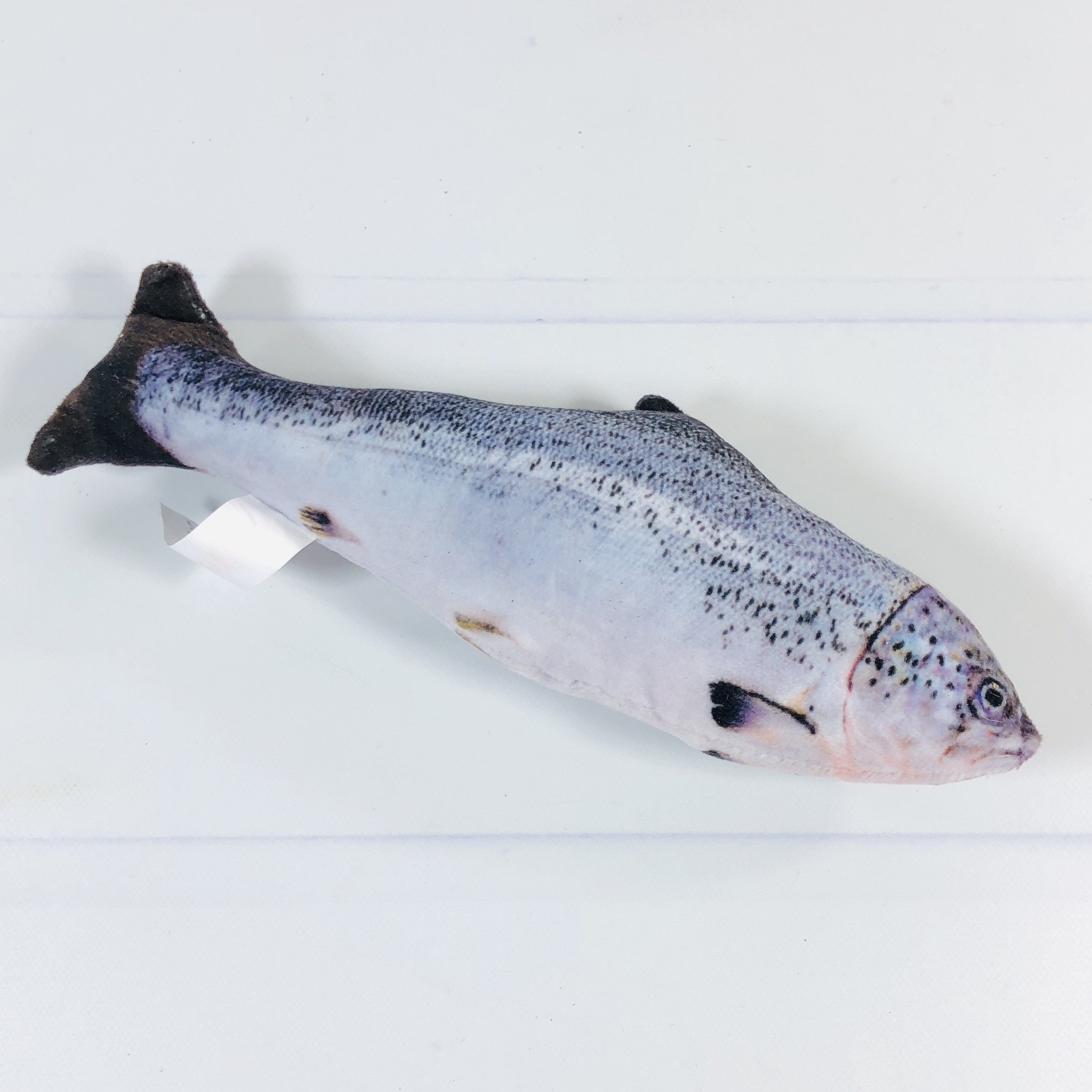 Fish Cat Toy The only tag on this item says Pet Treater but it feels like a standard stuffed toy, and I sniffed it but couldn't smell anything like catnip on it.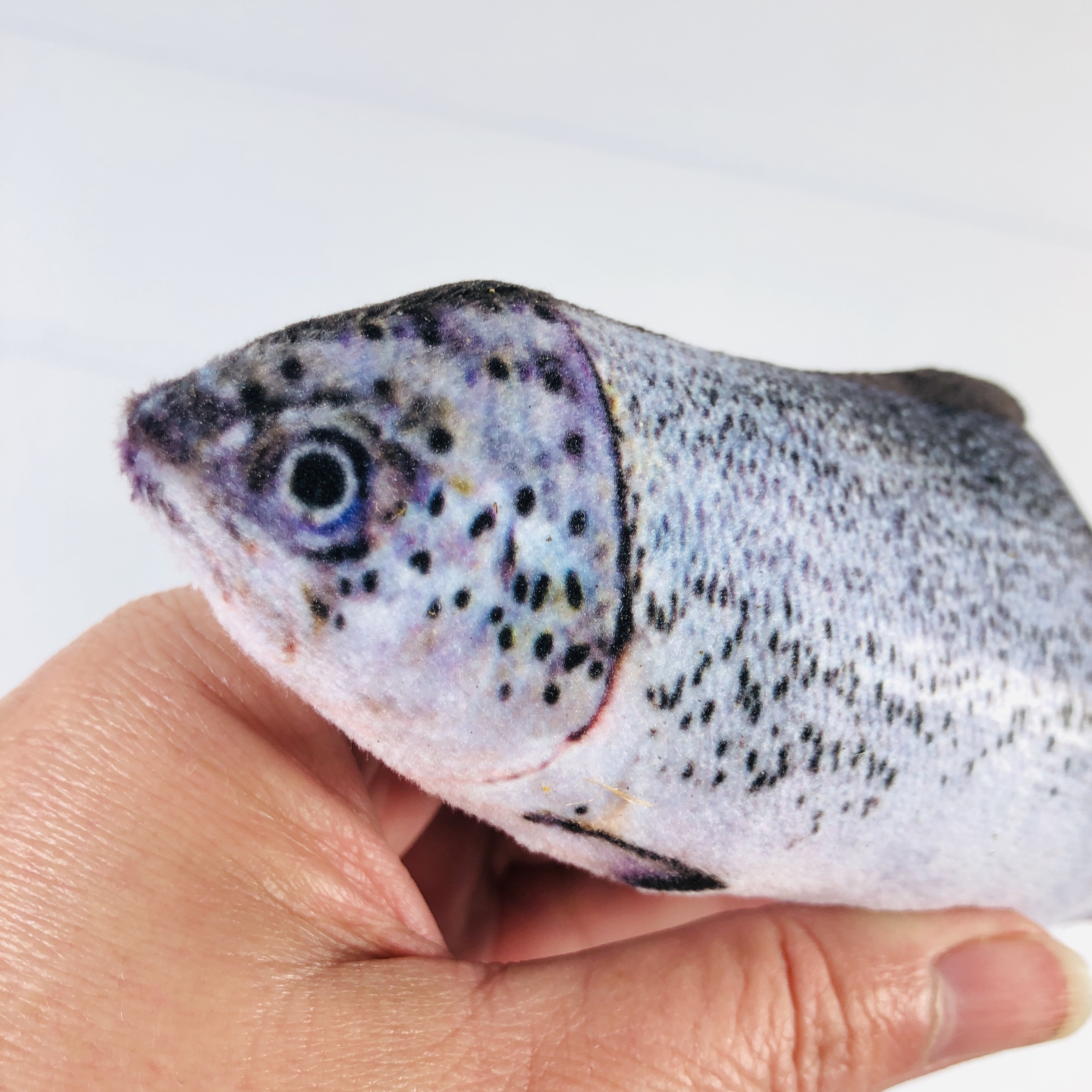 Wook at its wittle face, so sweet!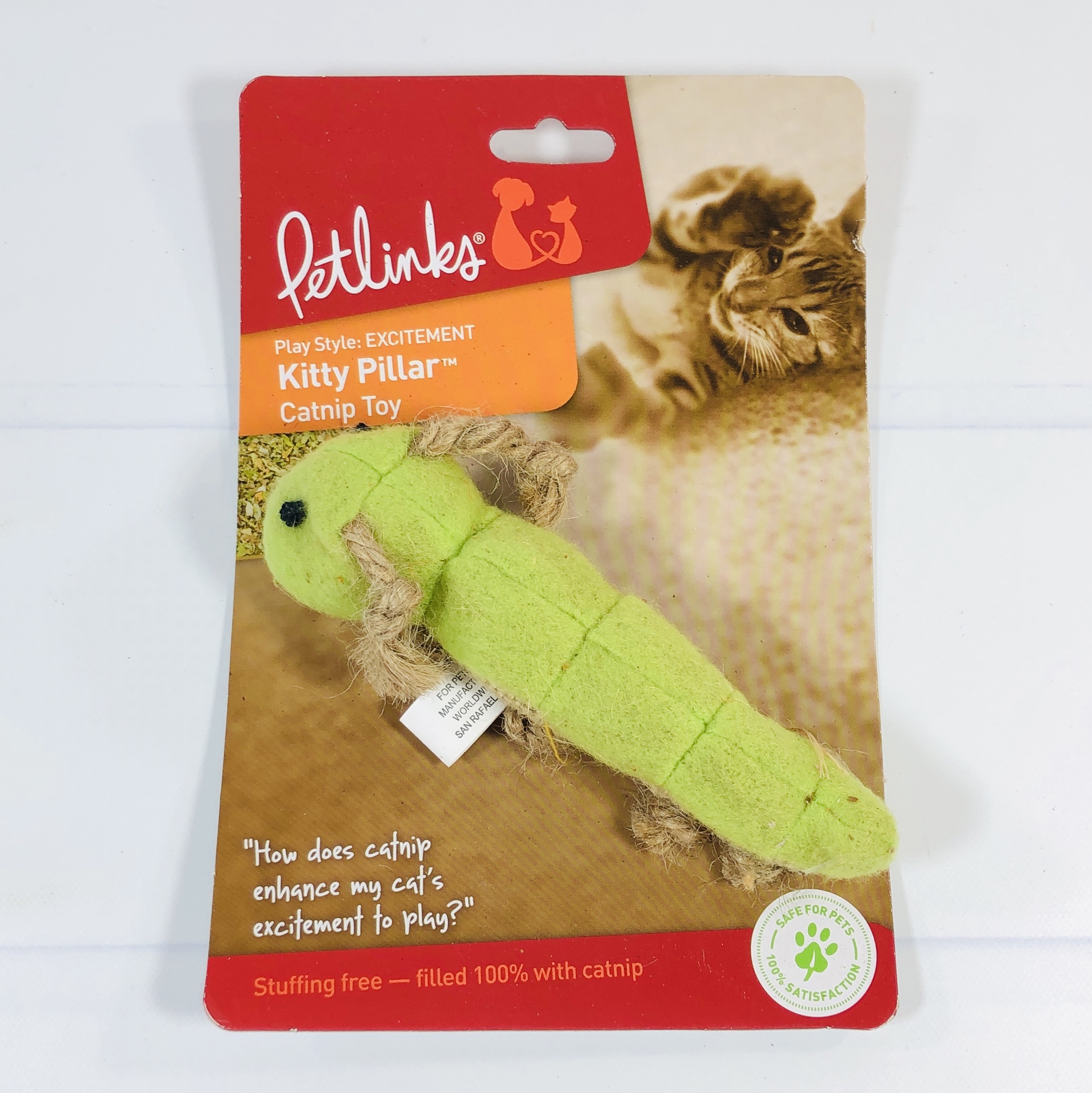 Petlinks Kitty Pillar Catnip Toy ($6.99) is stuffed with catnip rather than stuffing, so it should draw my cats attention.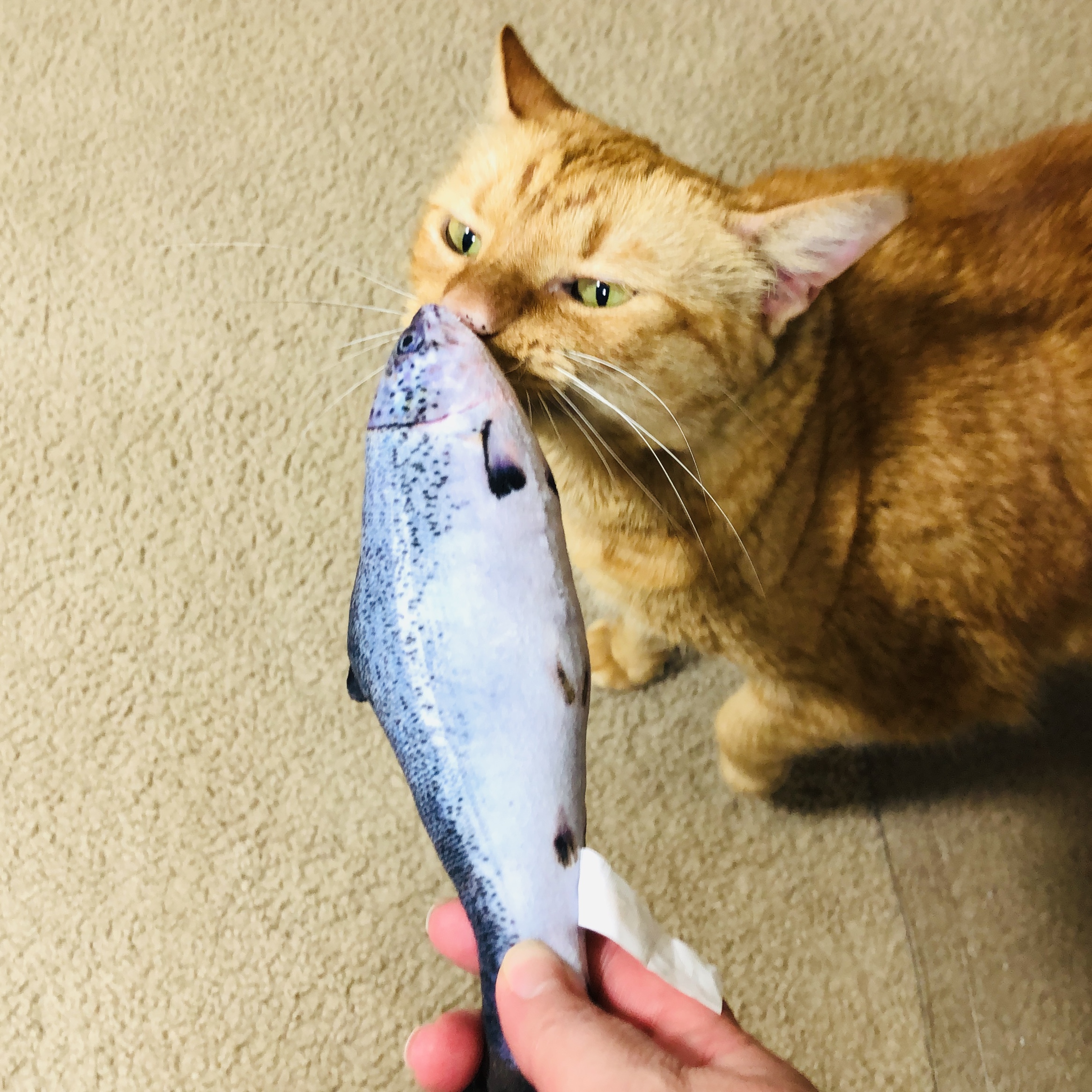 Sunny greeted the fish with a kitty kiss.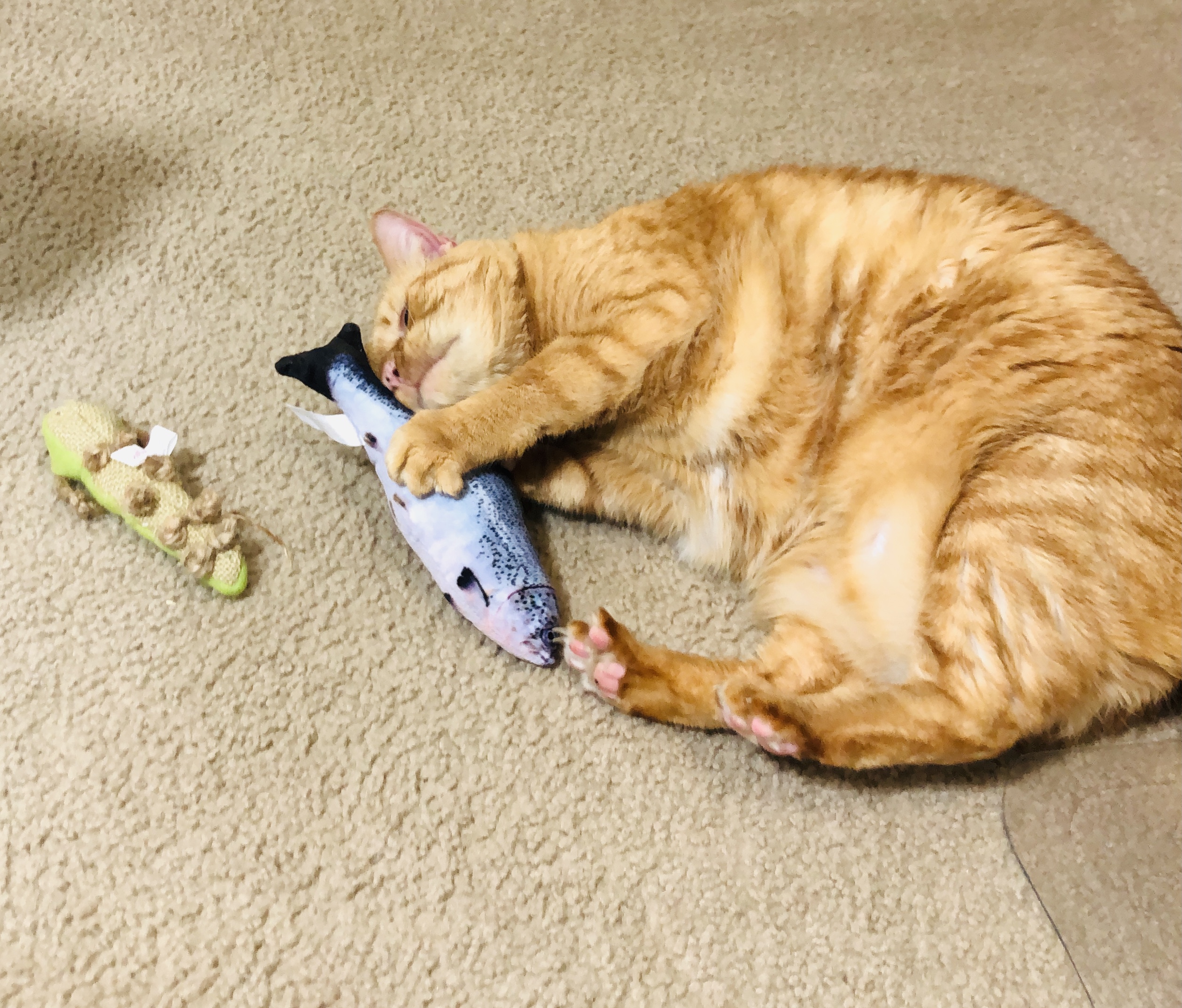 She thought it made for a good kicking toy.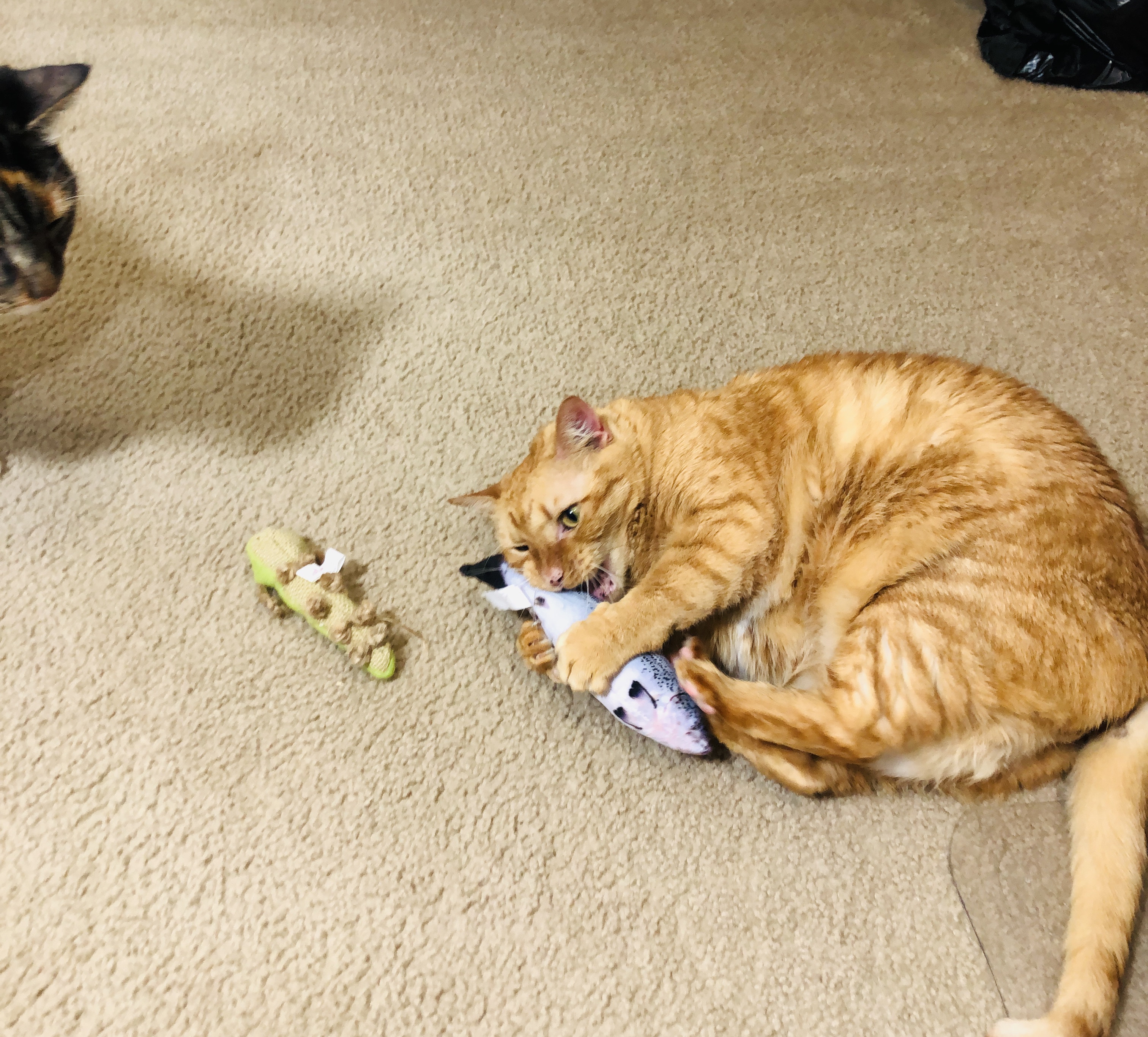 Also a good chewing toy.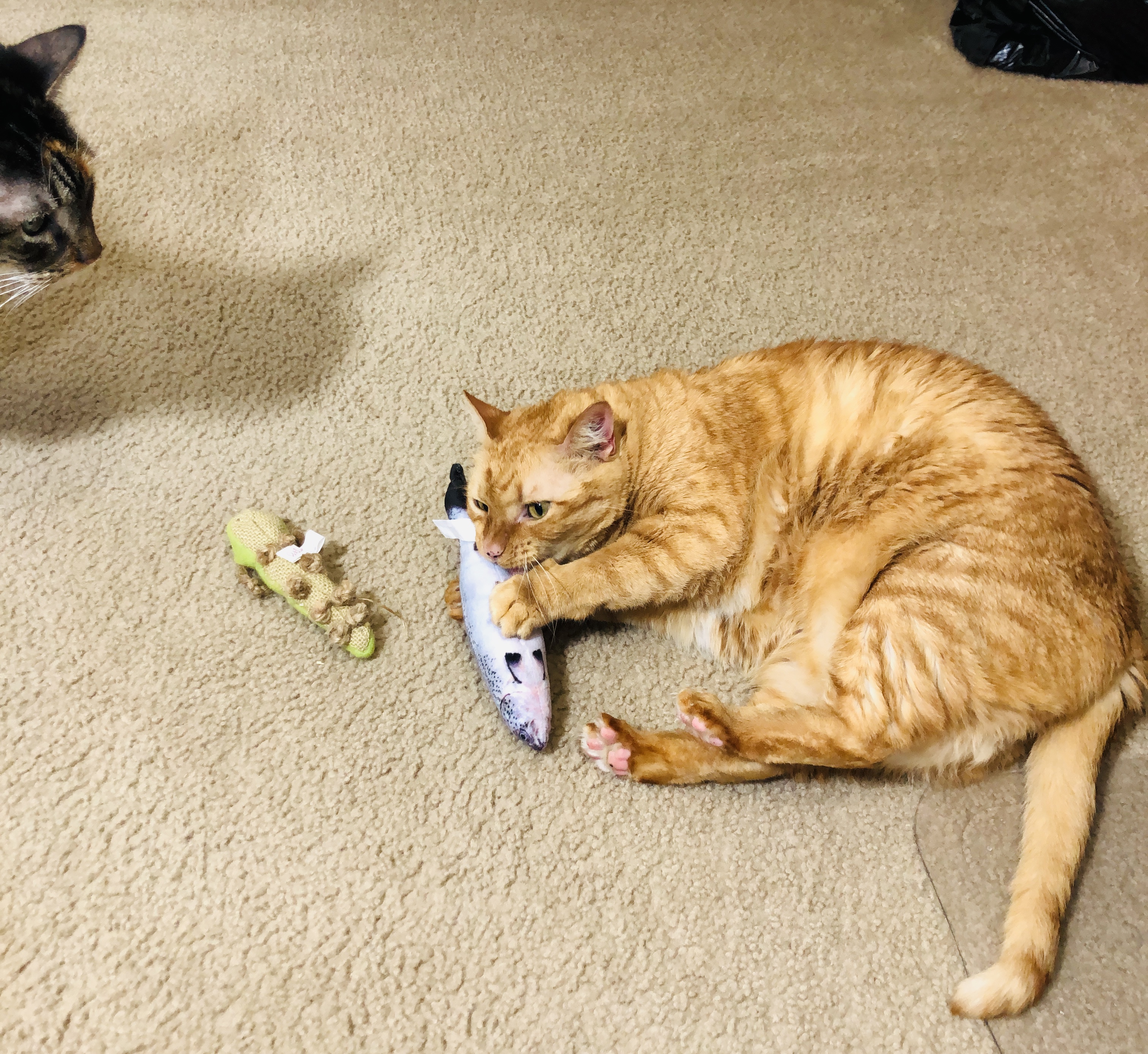 Gnaw, gnaw, gnaw.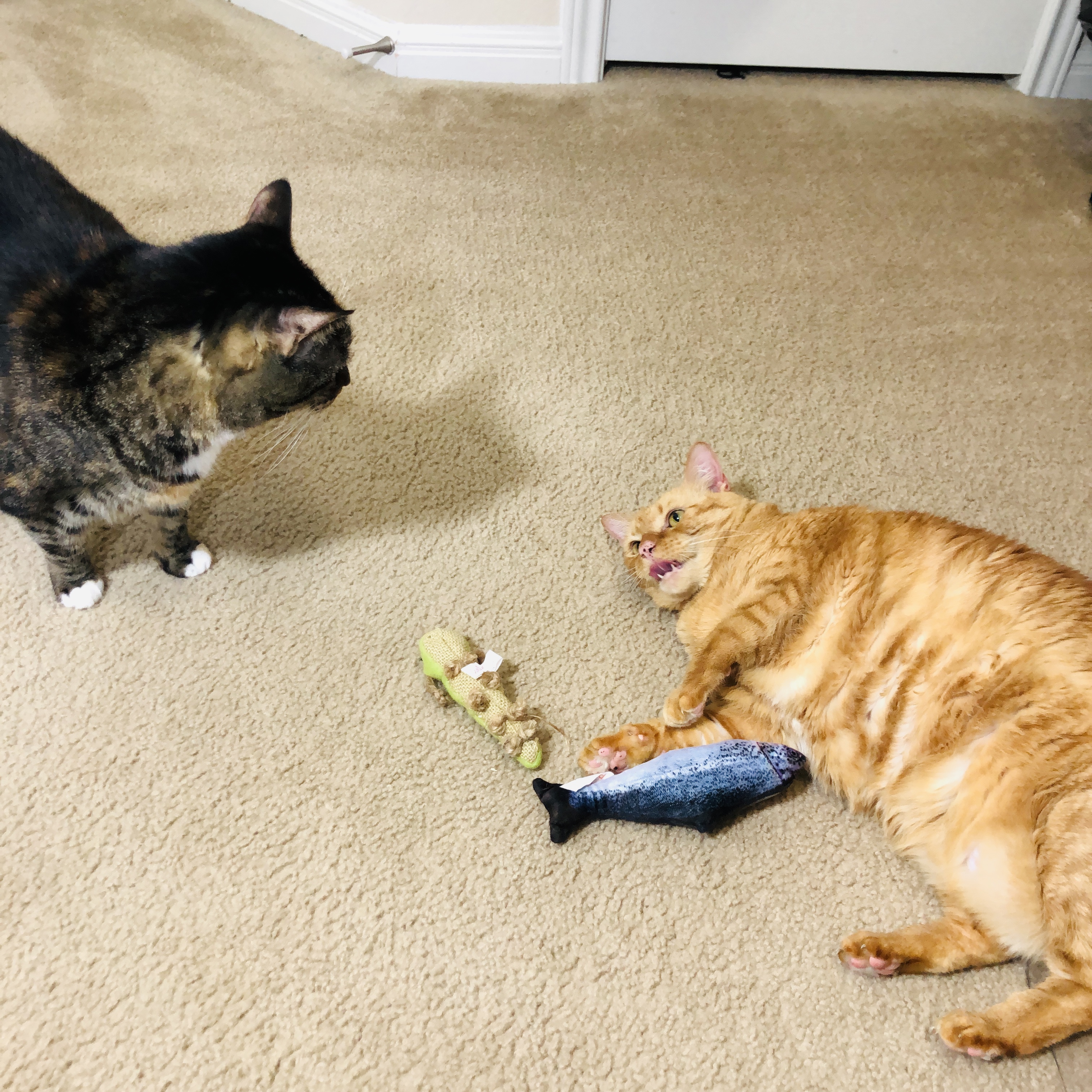 Zoey came over to see what all the fuss was about.
Sunny wasn't in the mood for sharing.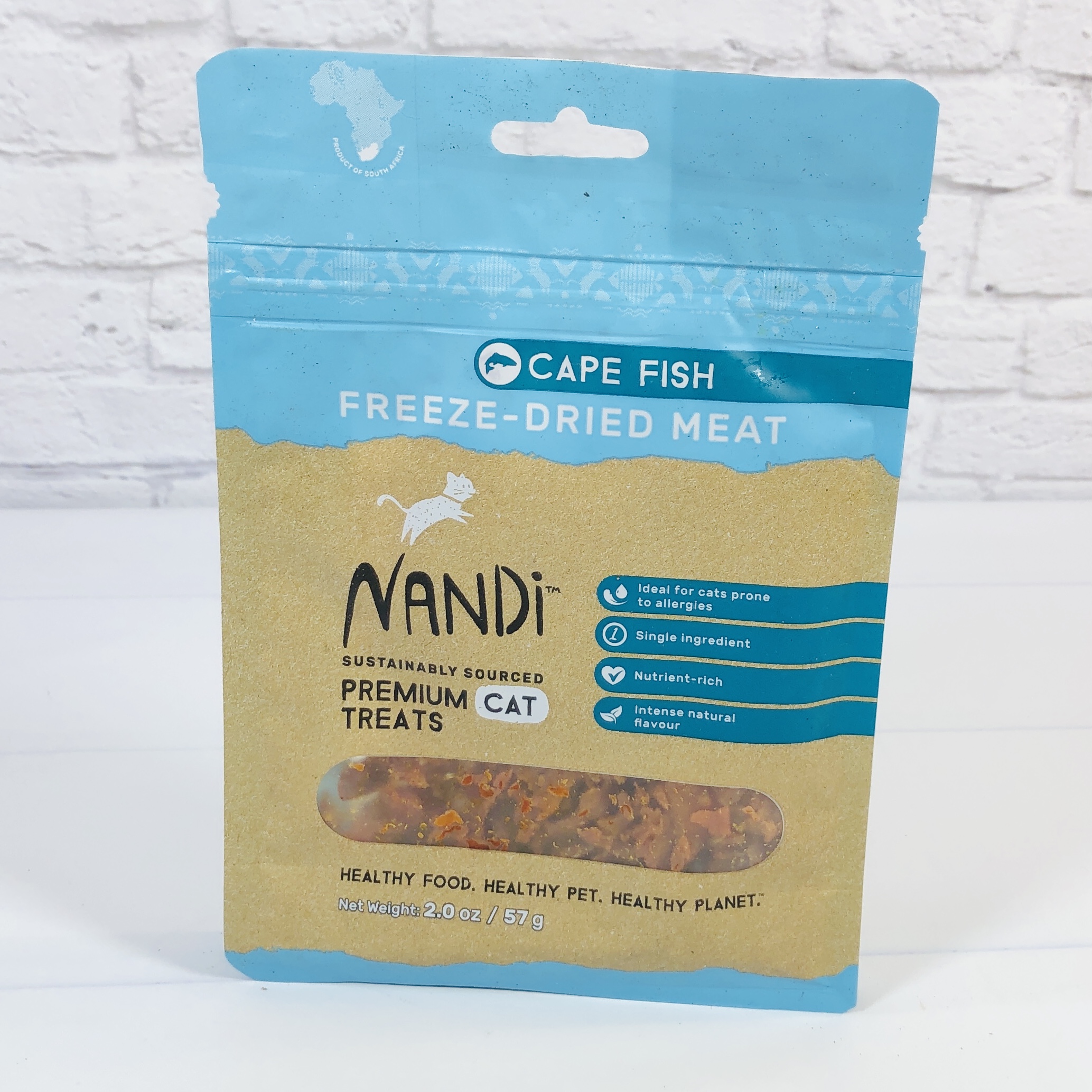 Cape Fish Nandi Premium Cat Treats ($8.99) is made of either salmon or trout or a combo of the two. It should be used within 30 days after opening and smells kinda stinky, I think it's the plastic bag.
The pieces are oily so keep a paper towel nearby to wipe fingers on after touching.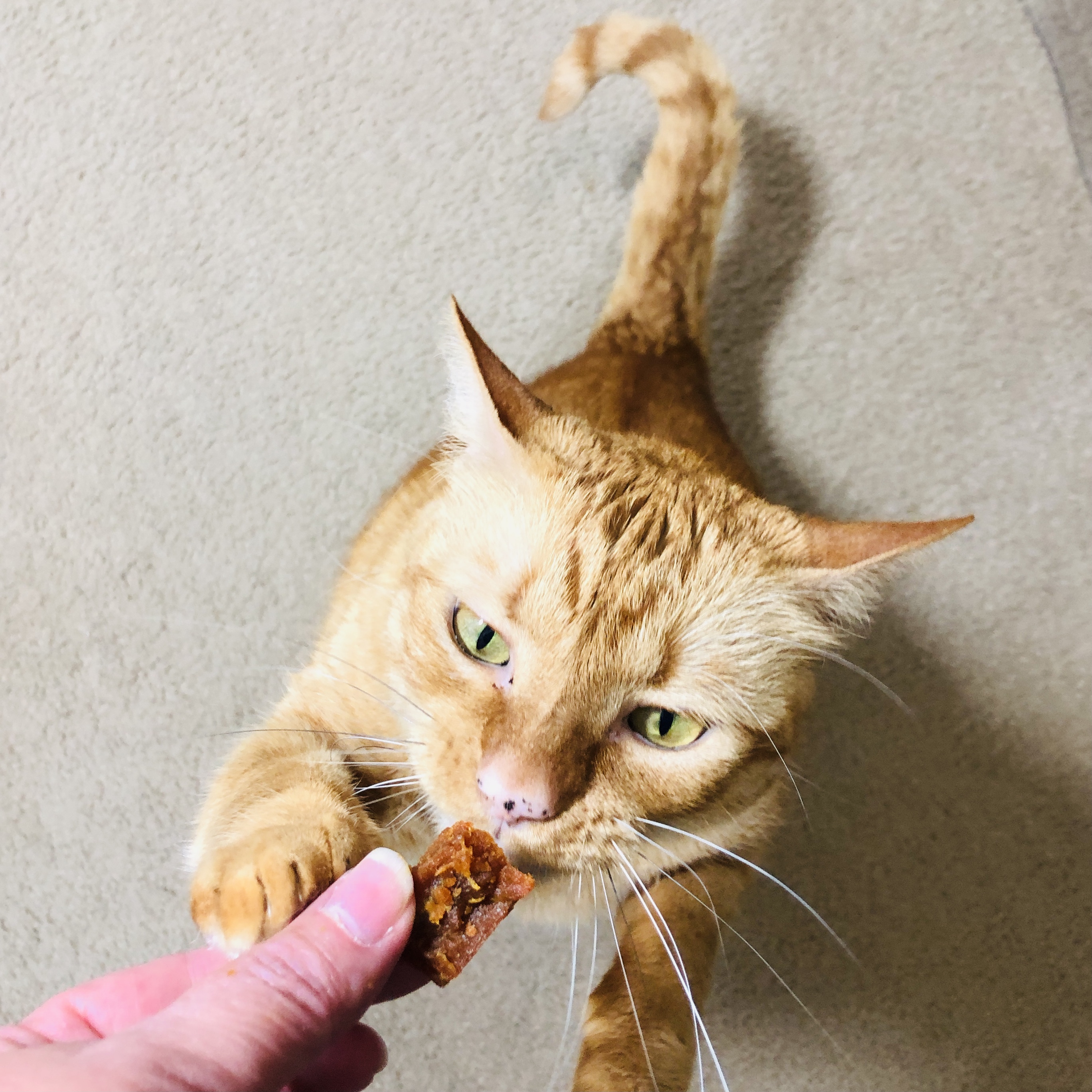 Sunny seemed happy enough to lick it.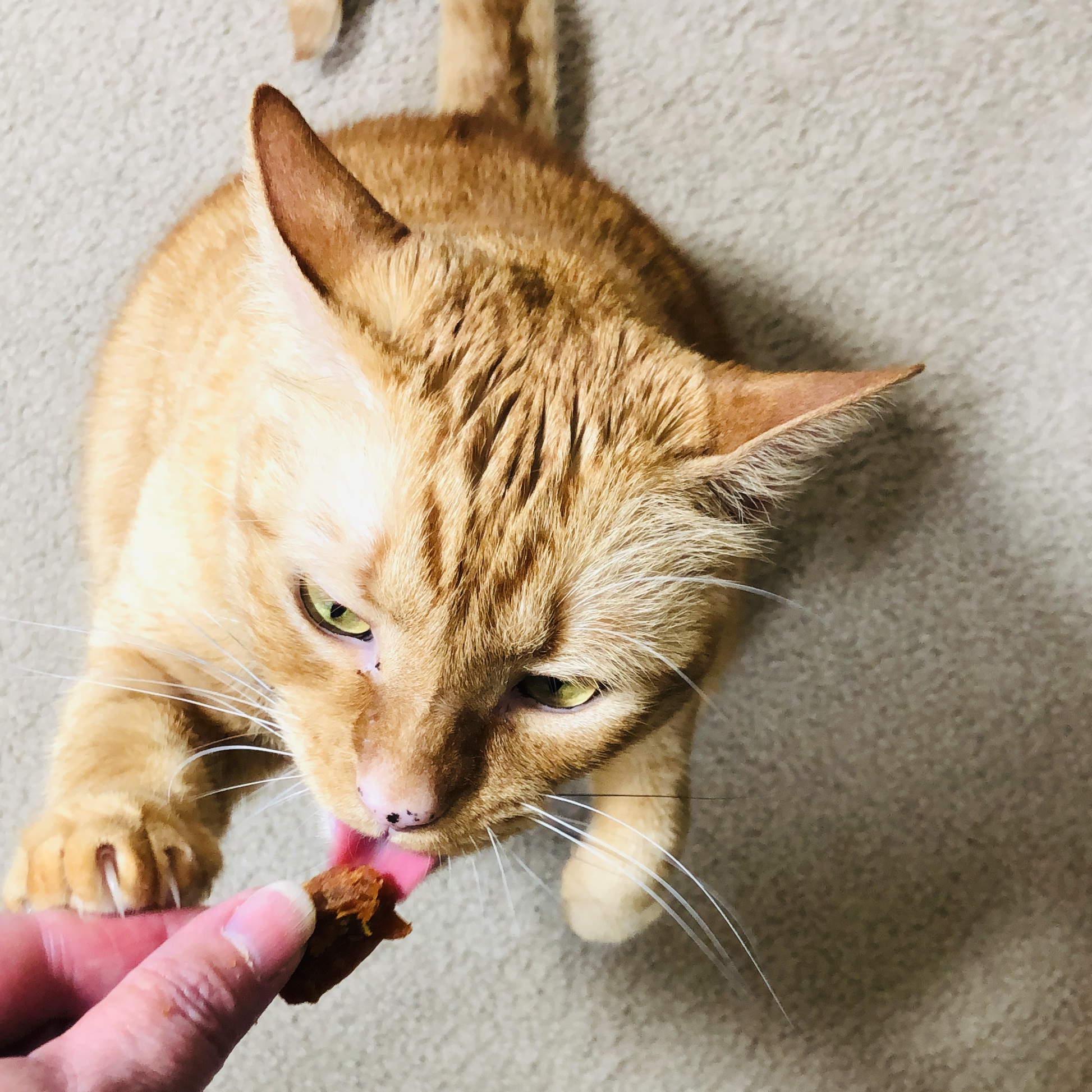 She never tried to chew it, just licked it a few times.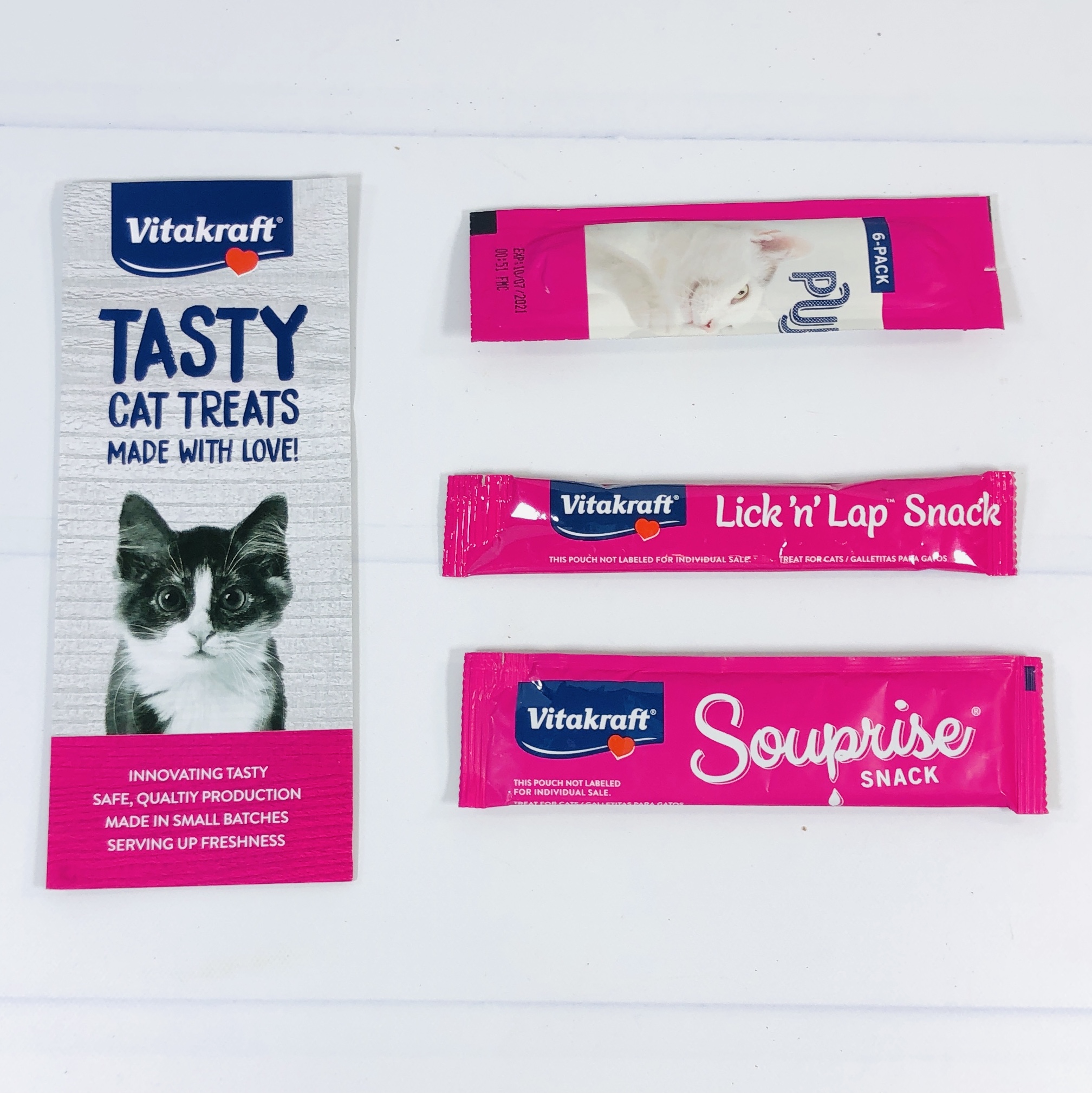 Vitakraft Tasty Cat Treats Three different treats from this brand were included. The top one is in stick form, just break into pieces to serve; the middle one is a paste that you can squeeze into your cat's mouth as they lick it up or pour into a bowl; the third one should be poured into a bowl. The included pamphlet described the whole lineup of snacks available.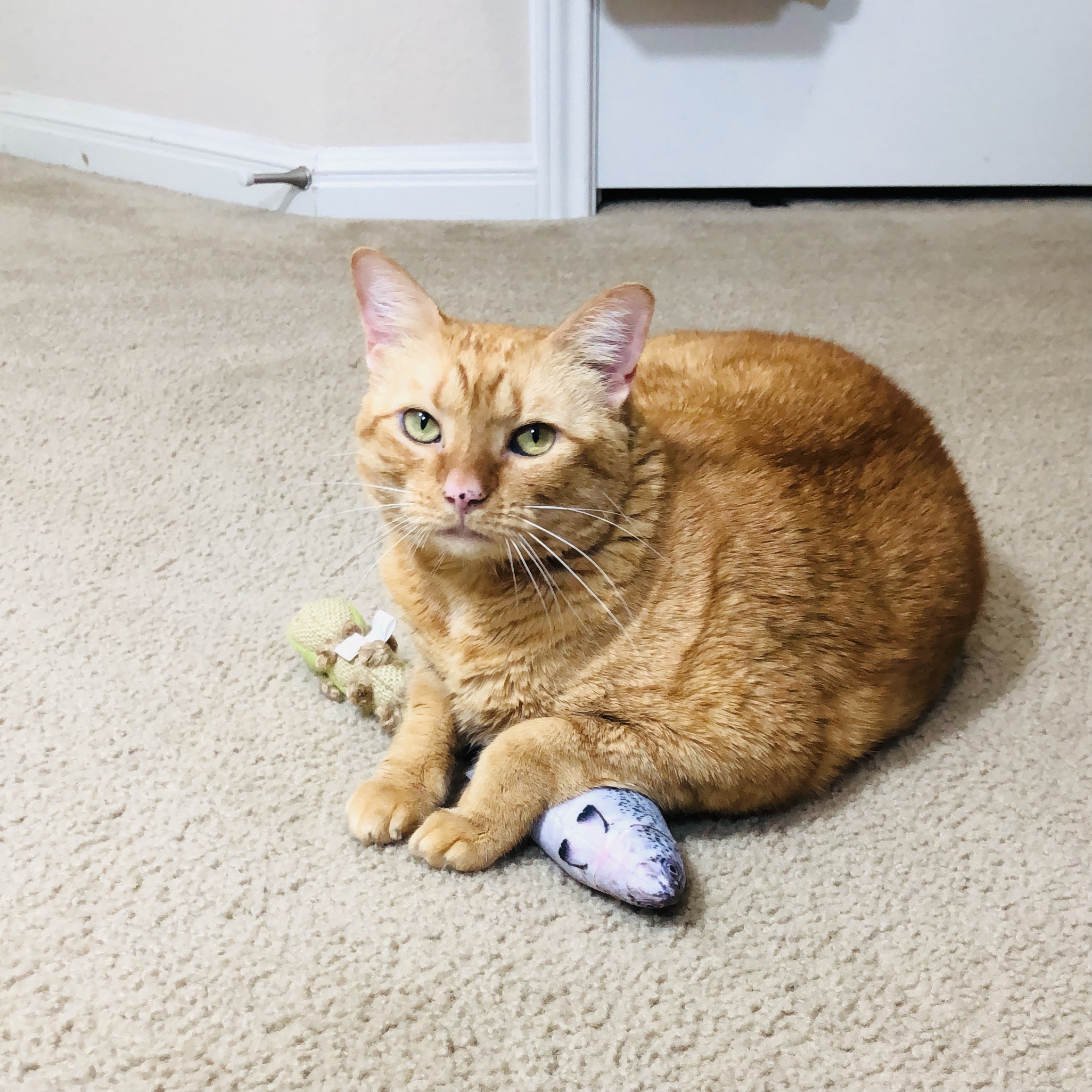 I think the April shipment from Pet Treater Cat Pack was a hit with my two kitties! Sunny is enthralled with her new toys and I frequently find her sitting on both of them, just like in the picture above. It was fun to have interactive time with my cats by dressing them up, feeding them treats, and playing with the toys. They seemed to enjoy it too so win-win! The sea theme was a cute one and my favorite item has to be the fish toy, it's so sweet and Sunny loves it!
What do you think of this month's Pet Treater Cat Pack?