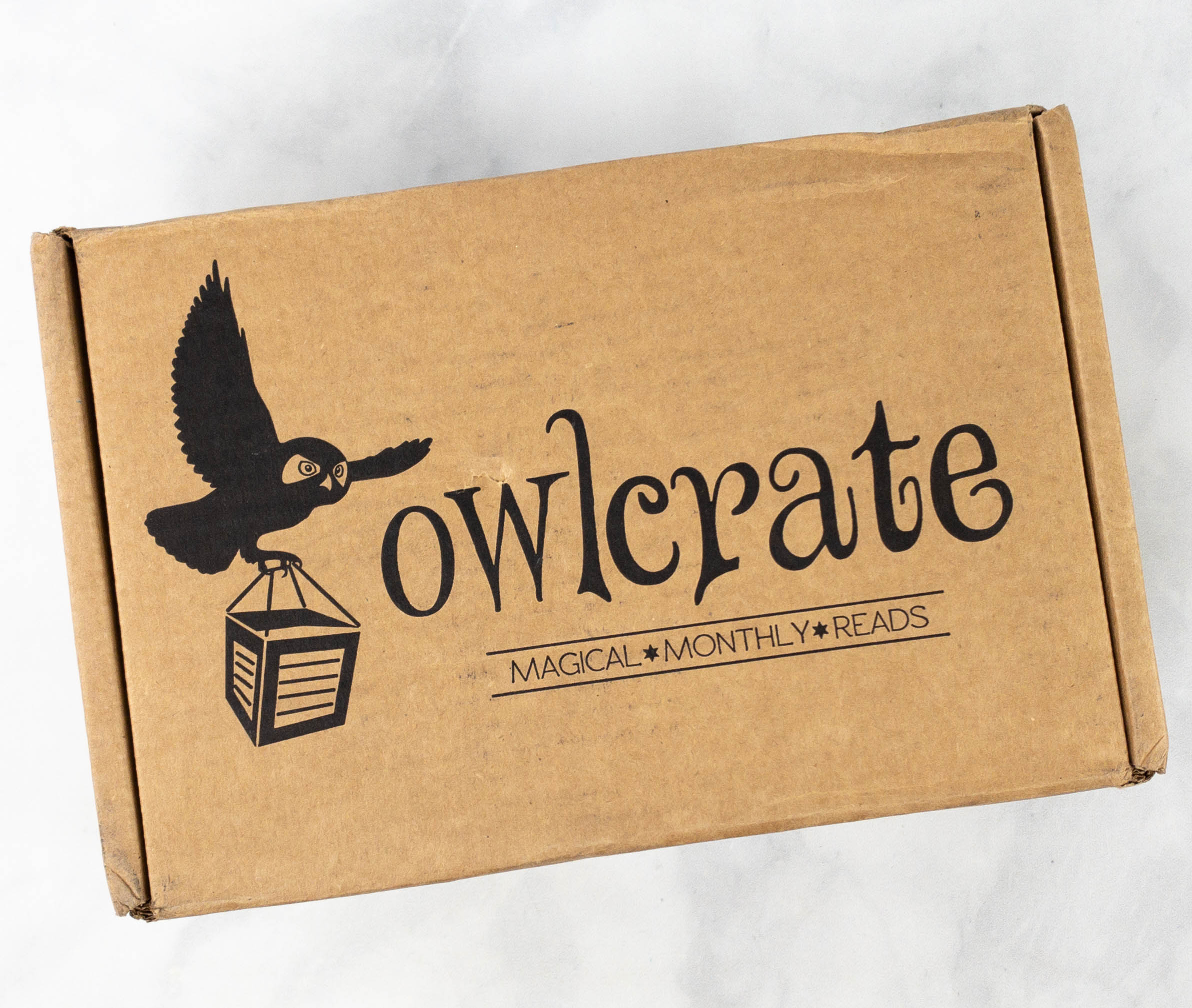 OwlCrate is a monthly subscription of YA books and bookish items. Each OwlCrate contains one new Young Adult novel, as well as 3-5 other bookish items all matched to the monthly theme. OwlCrate always sends the best items to go along with their theme with the hottest new books. OwlCrate's YA book subscription made the list in our 2021 readers' choice of the best subscriptions for teens!
DEAL: Use coupon code HELLO15 to save 15% on your first subscription!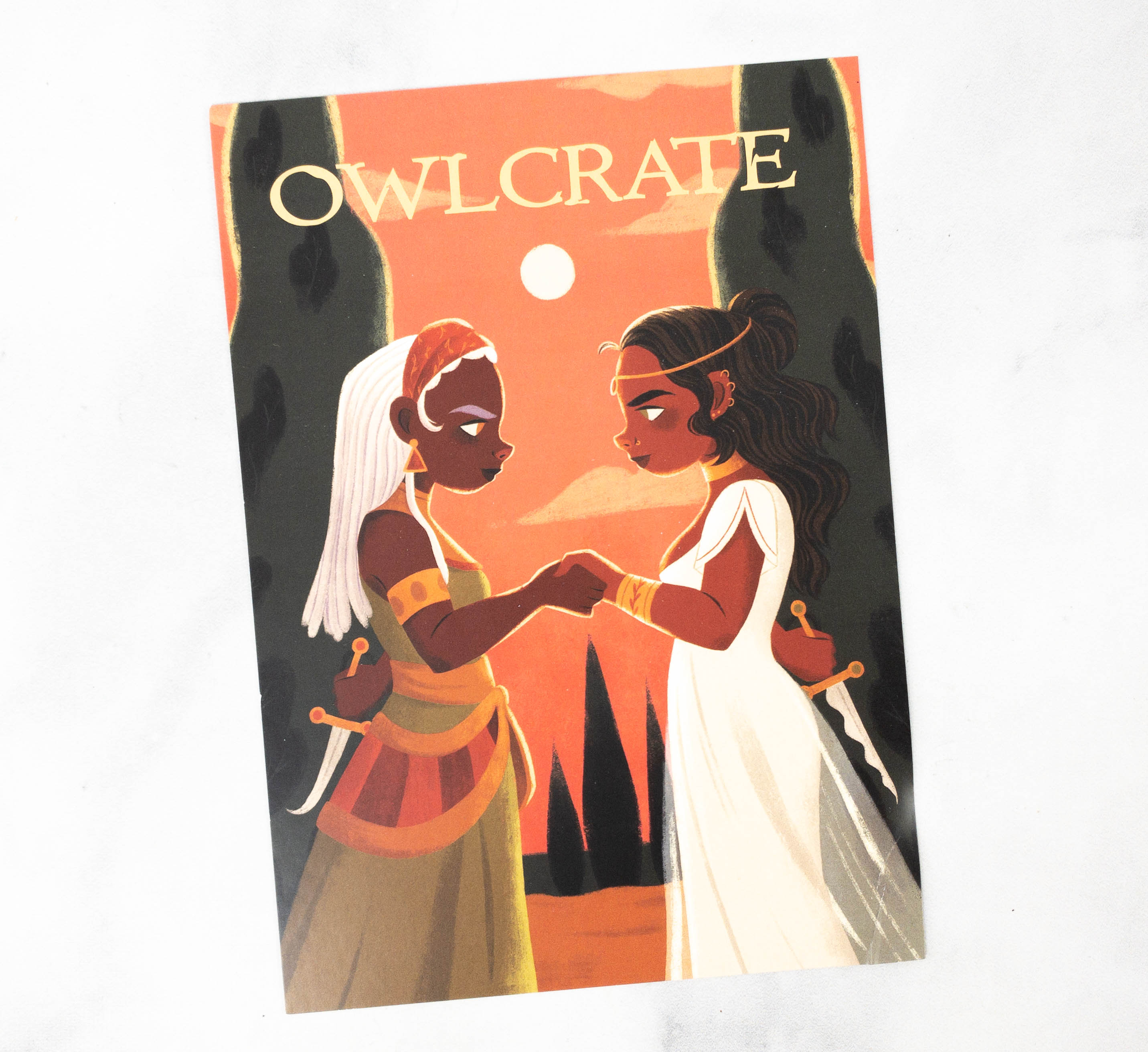 OwlCrate always has the best info card prints! April's theme is RUTHLESS RIVALS!
The items were cushioned with white squiggles.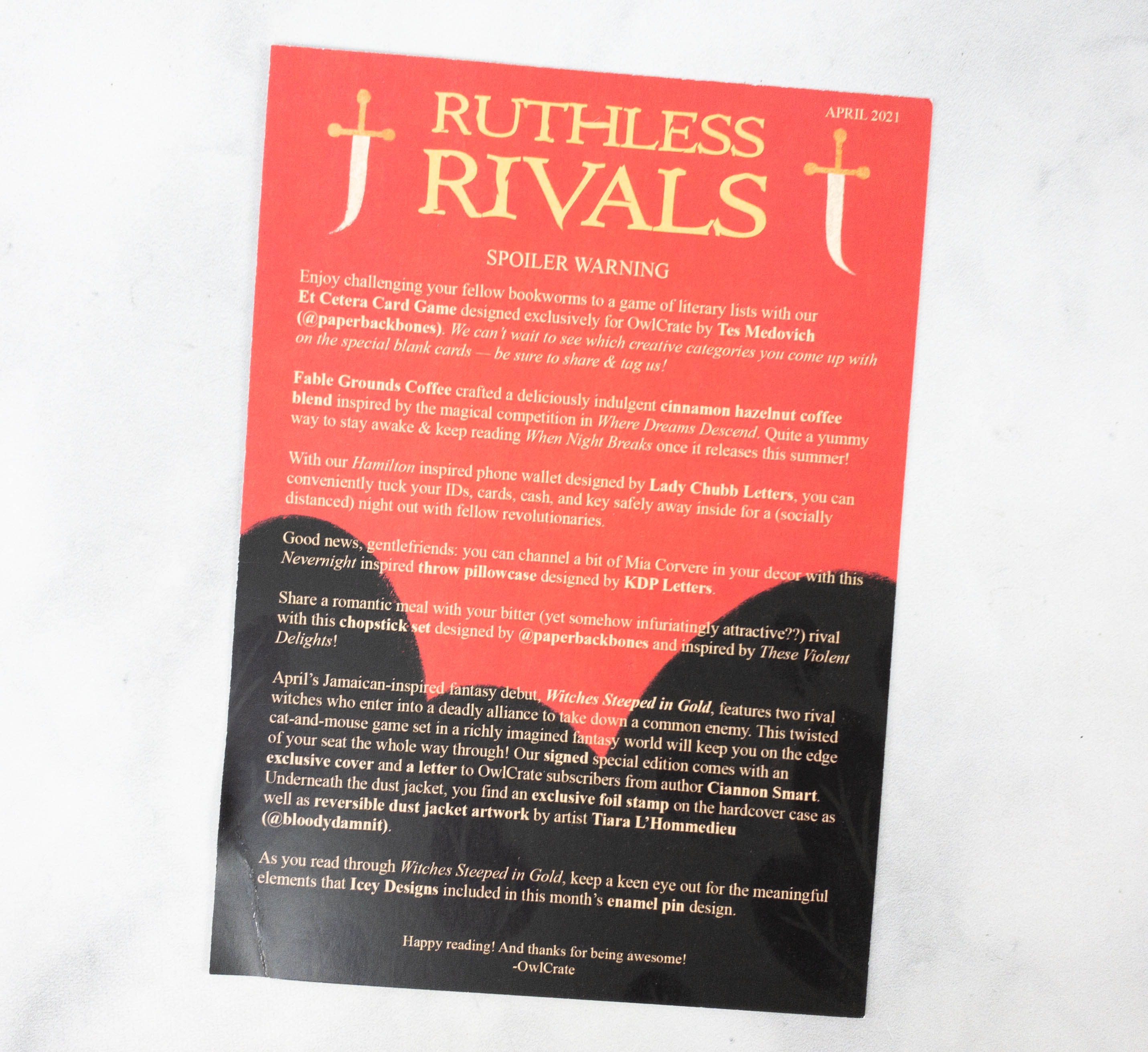 The flip side of the info card contains some spoiler warnings.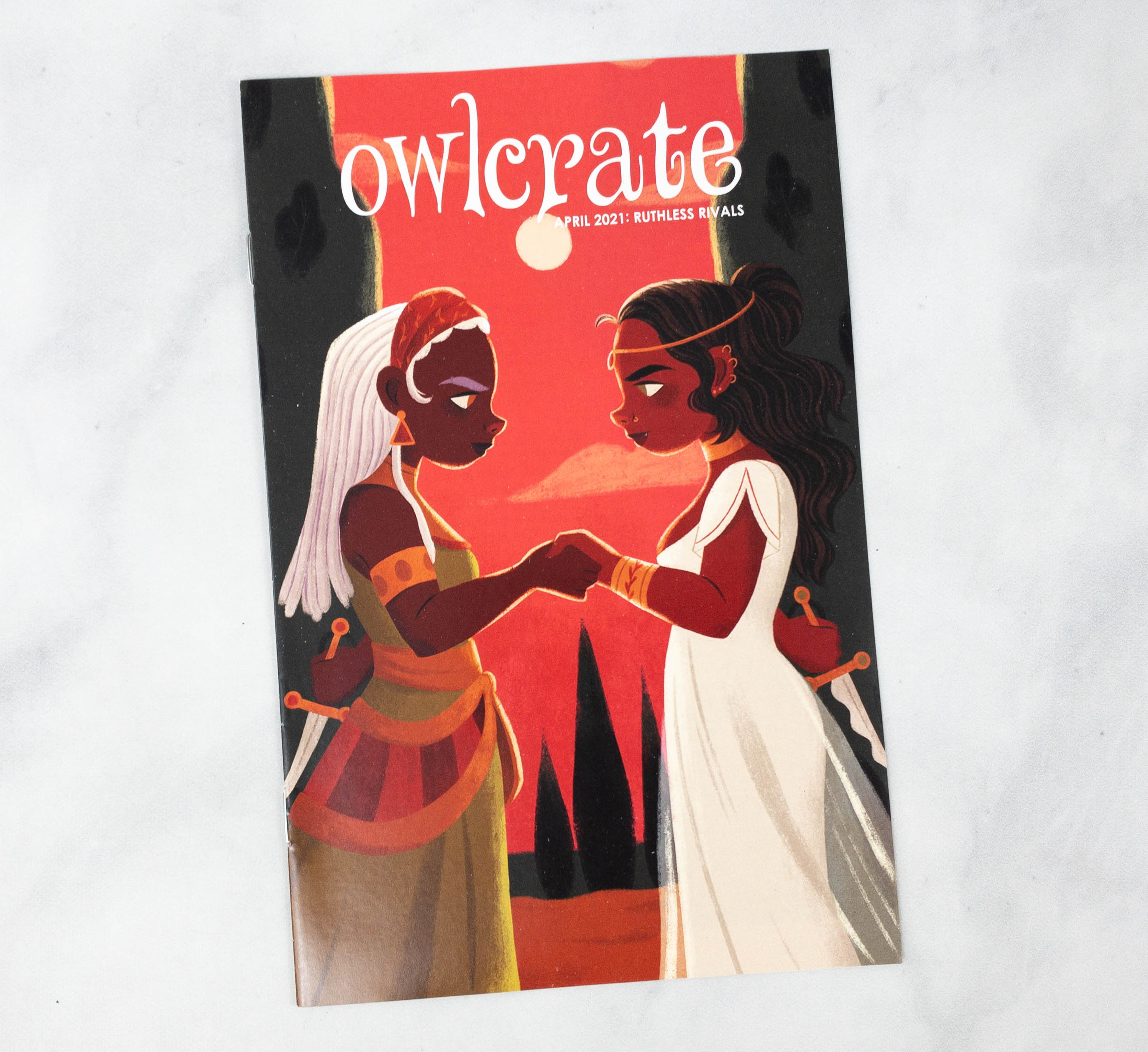 They also included a mini-magazine!
The mini-magazine includes an author interview. This month's featured author is Ciannon Smart. Knowing what inspired the author to pen a story can help us understand the book better.
The mini-magazine also included some fun activities, while the other page is another interview with a vendor from Fable Grounds Coffee. There are even book suggestions for those who liked the featured book this month, and it includes Crier's War, These Violent Delights, and Incendiary.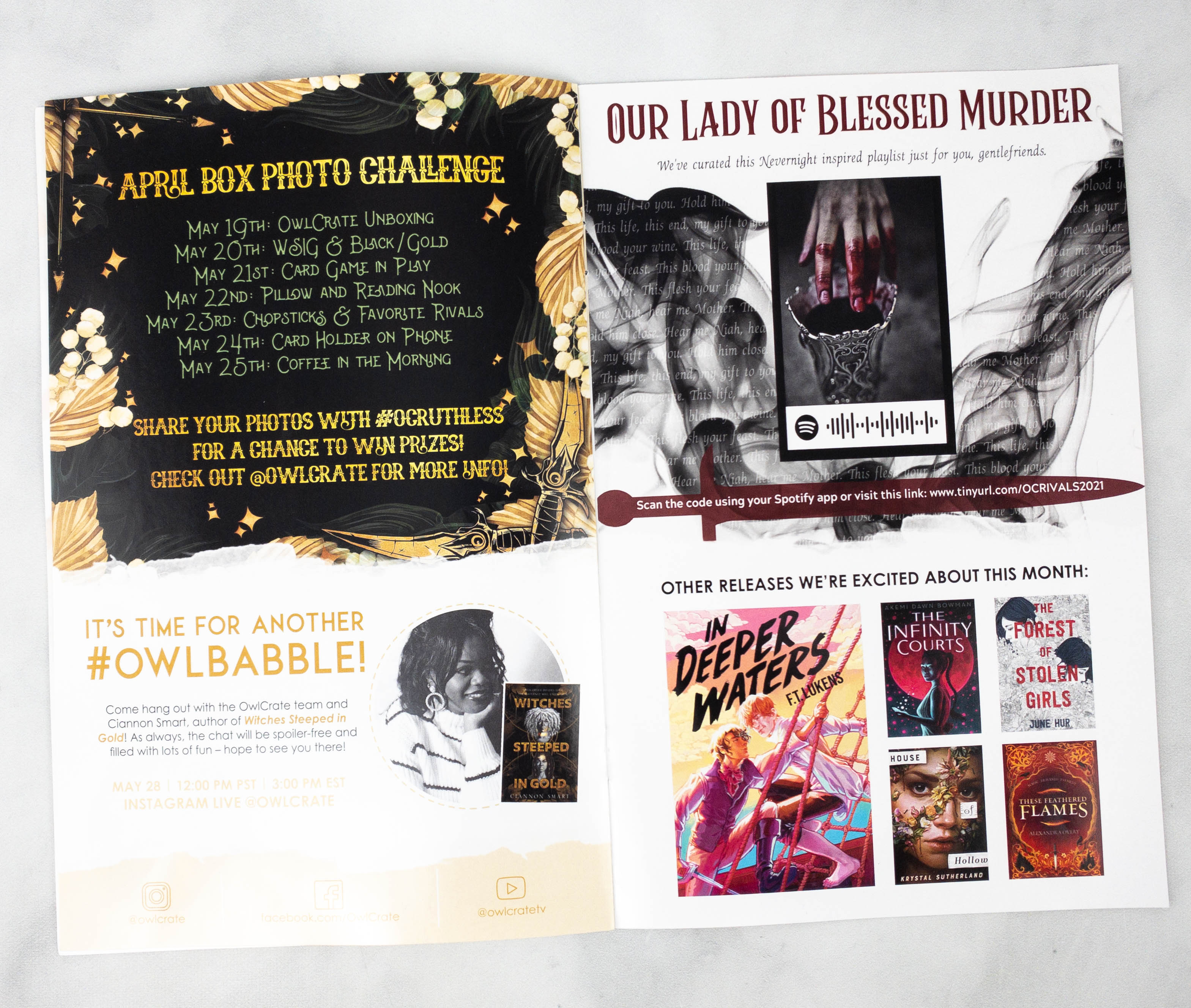 There's also a box photo challenge that you can join.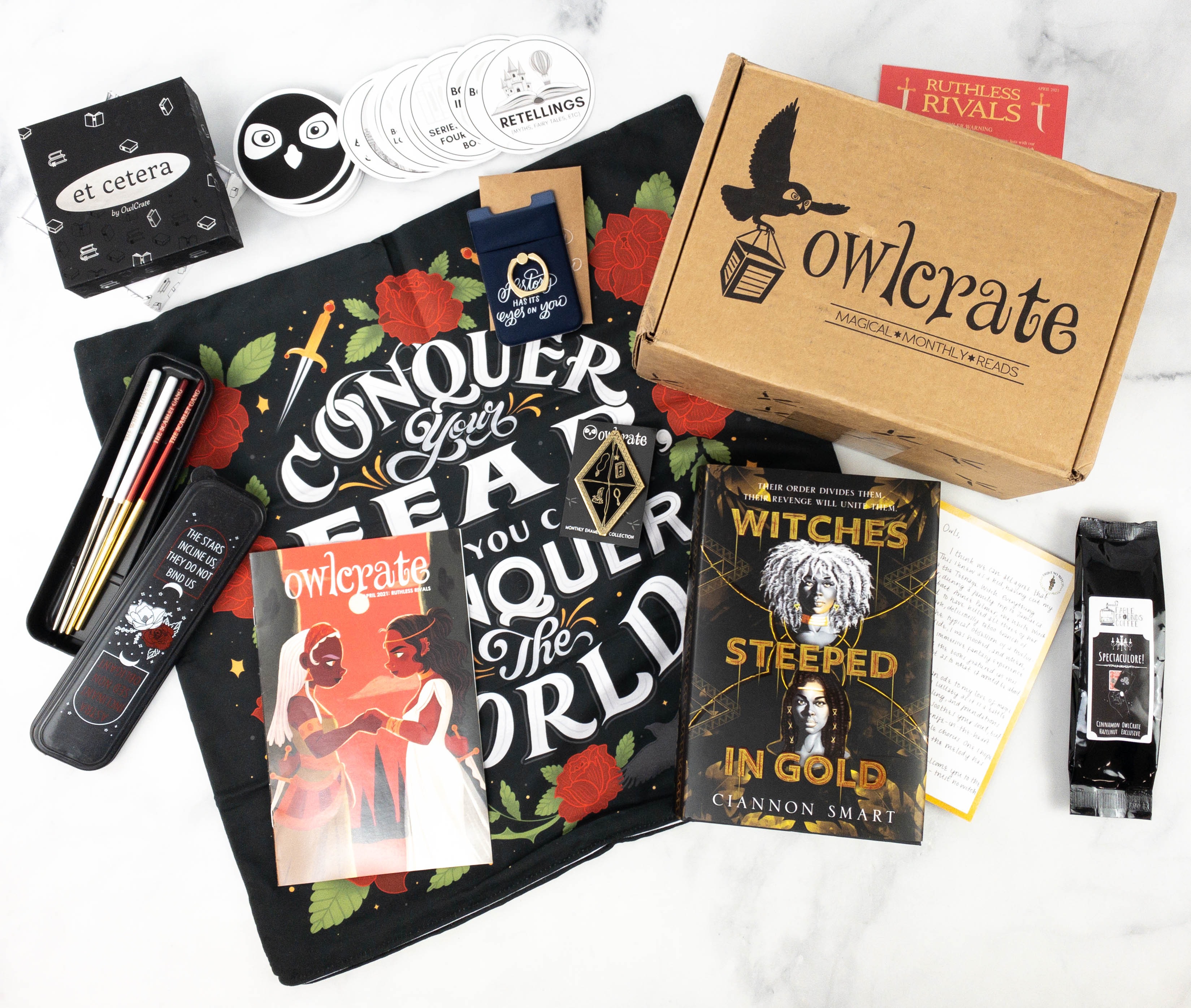 Everything in our April 2021 OwlCrate!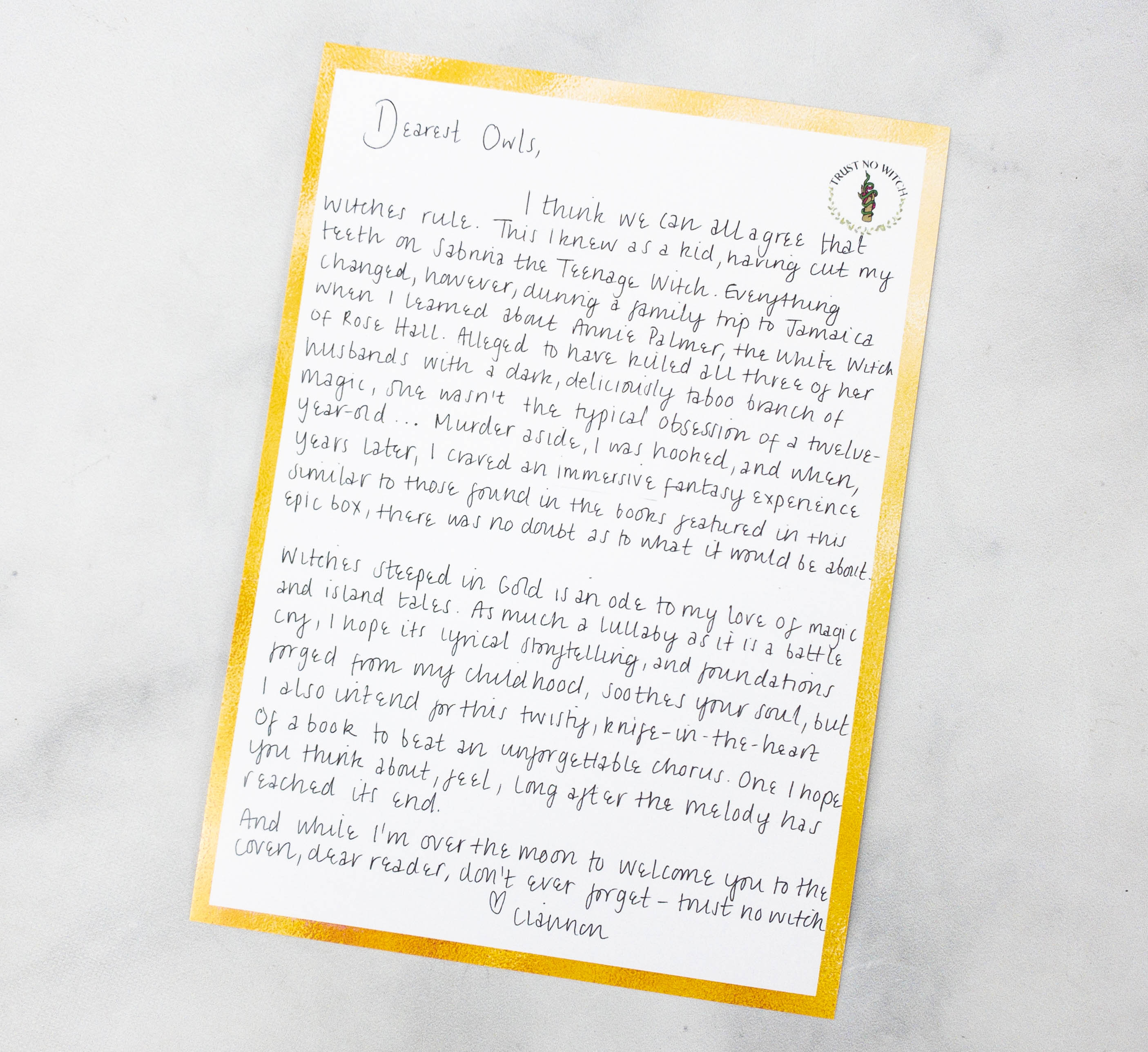 Here's a letter from the author, Ciannon Smart.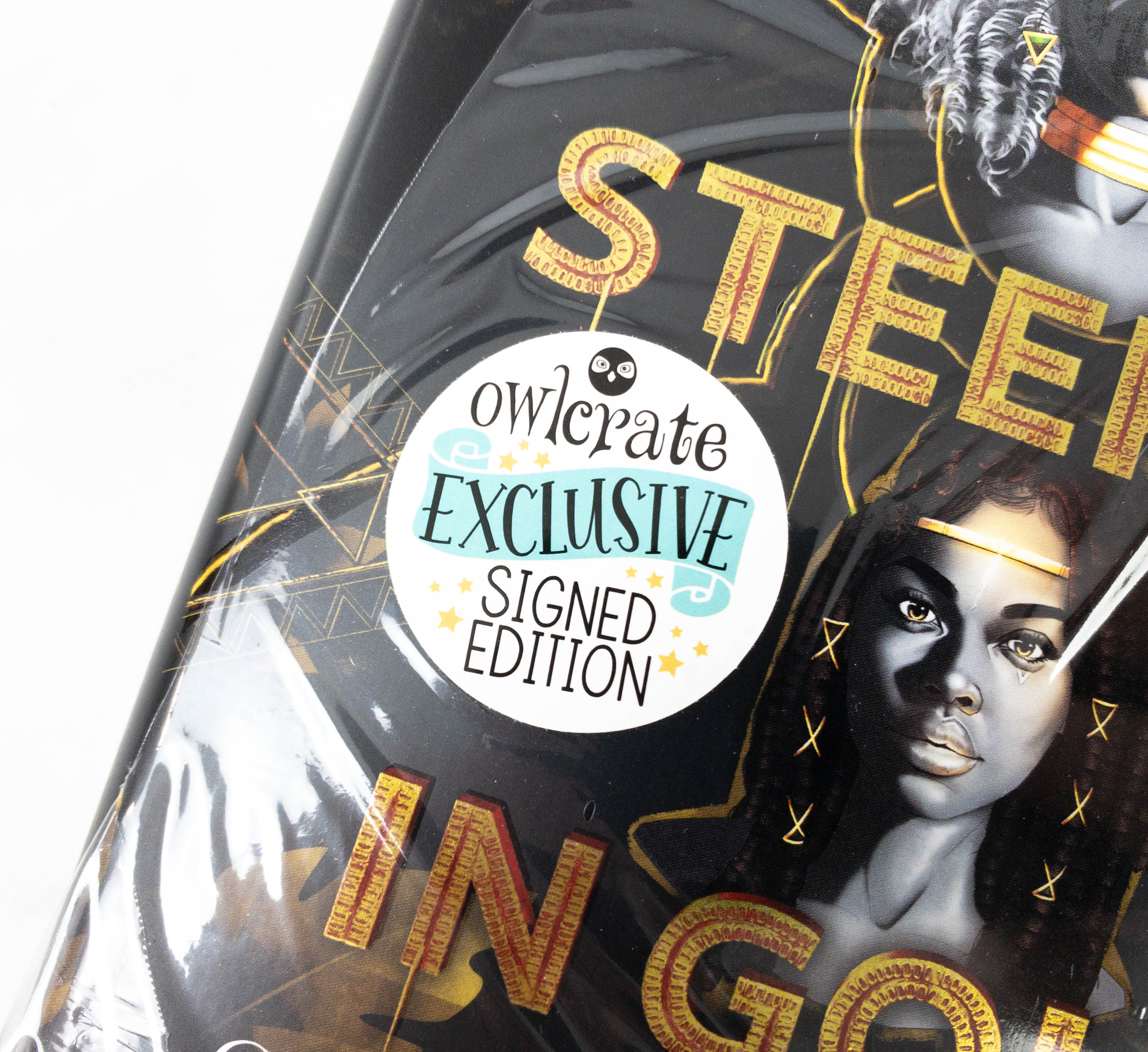 This sticker indicates that the book is an OwlCrate Exclusive signed edition.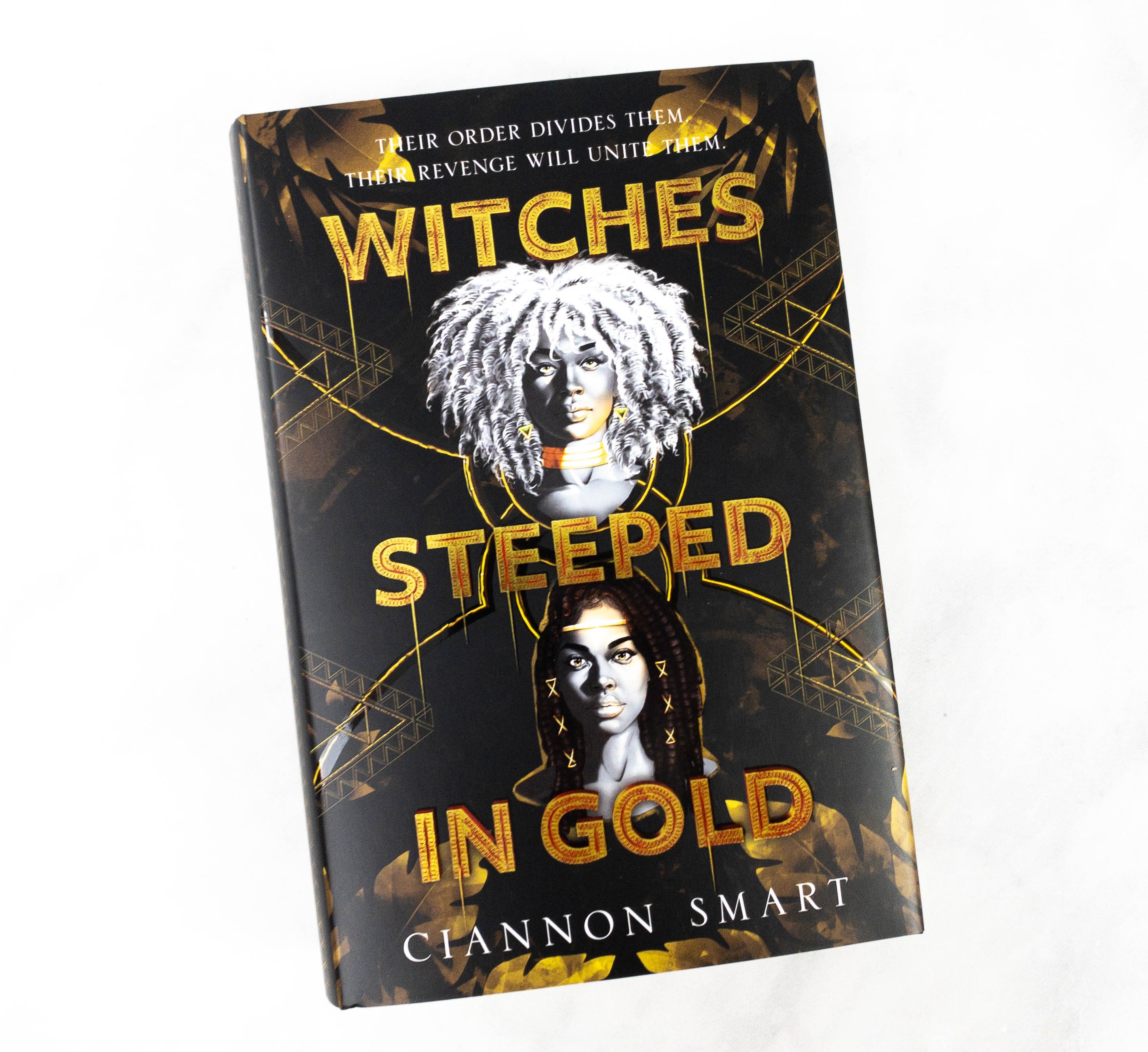 Witches Steeped In Gold by Ciannon Smart ($15.99)
This Jamaican-inspired fantasy debut about two enemy witches who must enter into a deadly alliance to take down a common enemy has the twisted cat-and-mouse of Killing Eve with the richly imagined fantasy world of Furyborn and Ember in the Ashes.

Divided by their order. United by their vengeance.

Iraya has spent her life in a cell, but every day brings her closer to freedom—and vengeance.

Jazmyne is the Queen's daughter, but unlike her sister before her, she has no intention of dying to strengthen her mother's power.

Sworn enemies, these two witches enter a precarious alliance to take down a mutual threat. But power is intoxicating, revenge is a bloody pursuit, and nothing is certain—except the lengths they will go to win this game.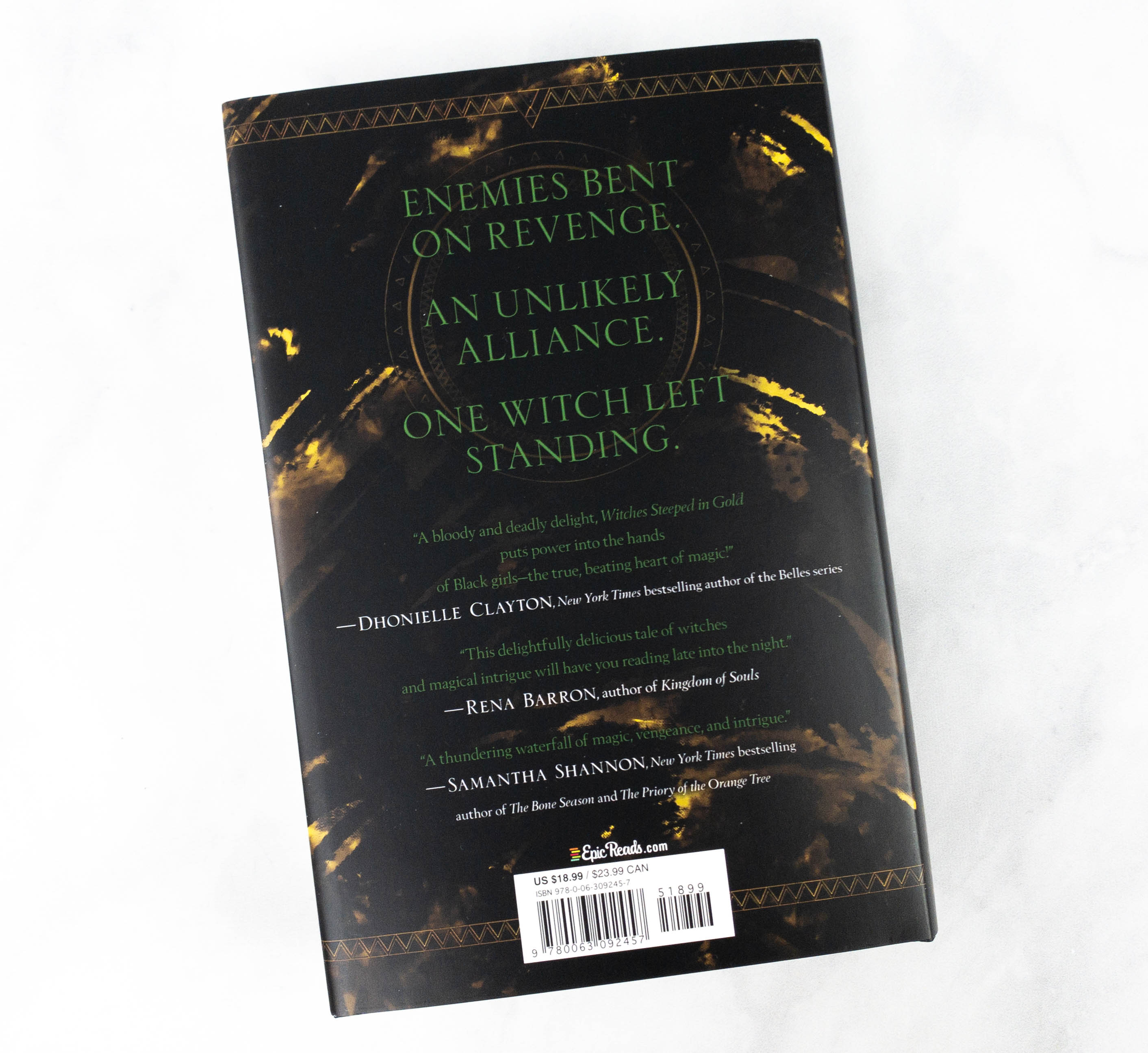 One witch left standing! Sign me up!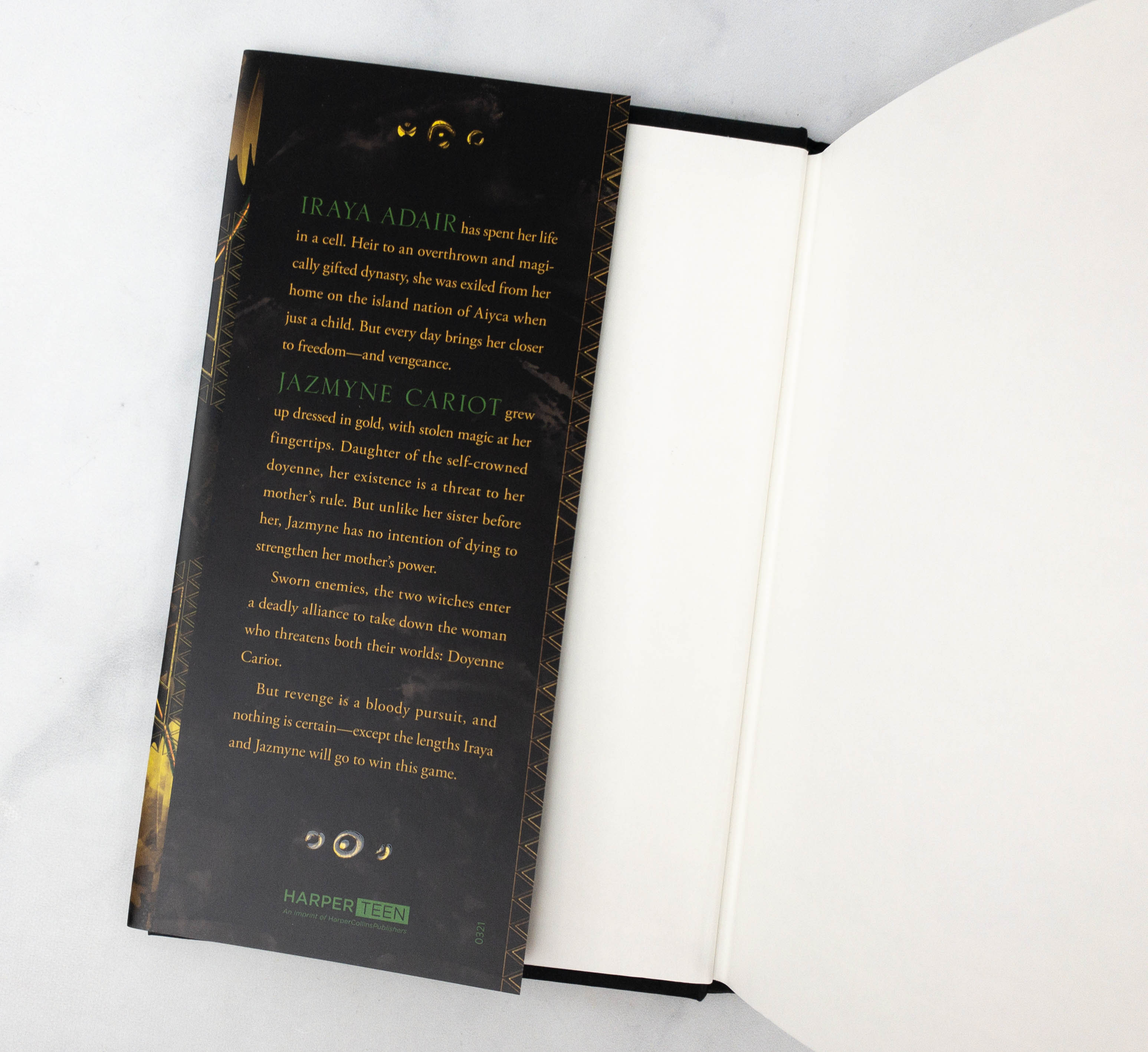 The synopsis can also be found at the flap of the book's dust jacket.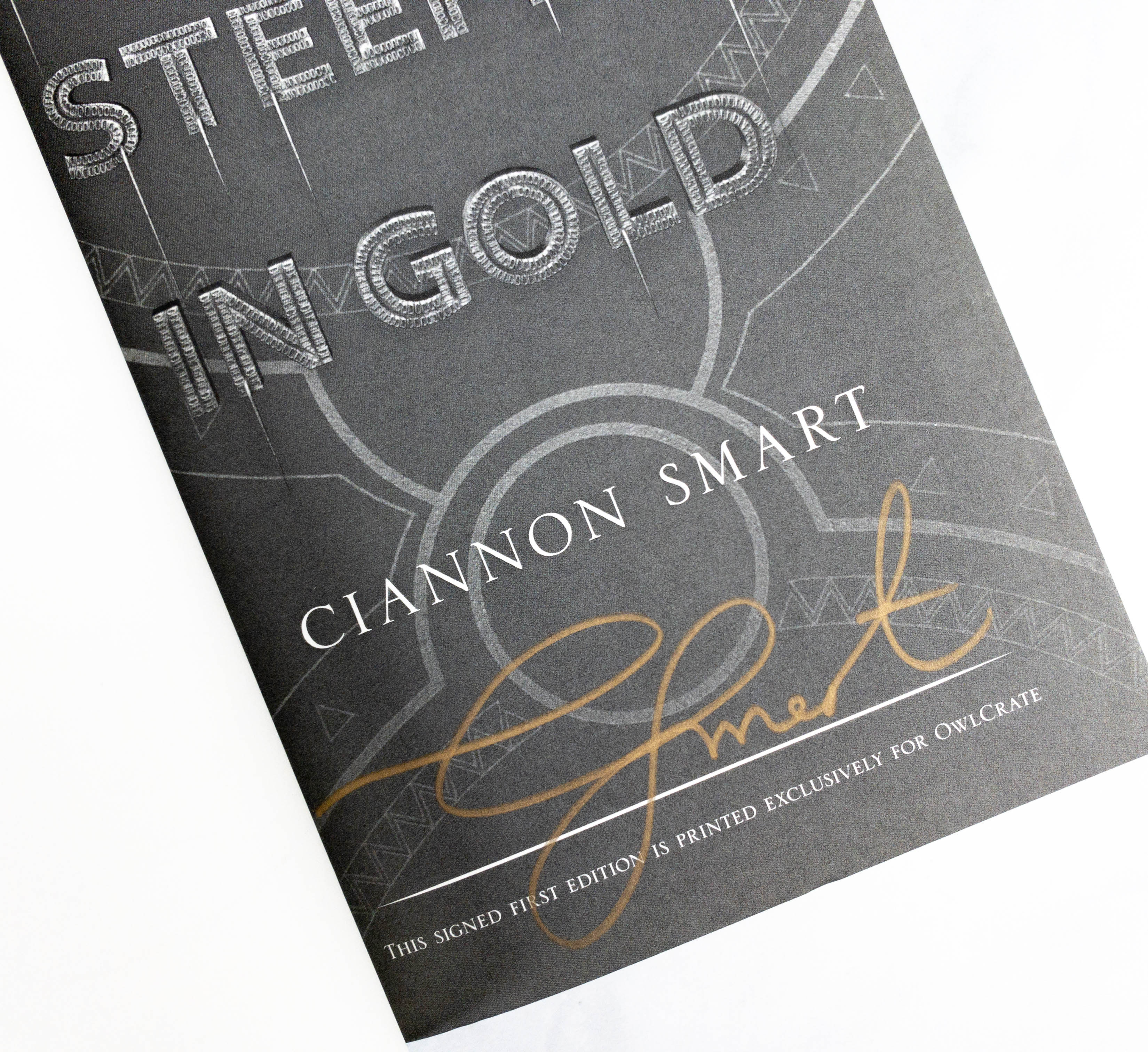 This signed copy is truly worth collecting!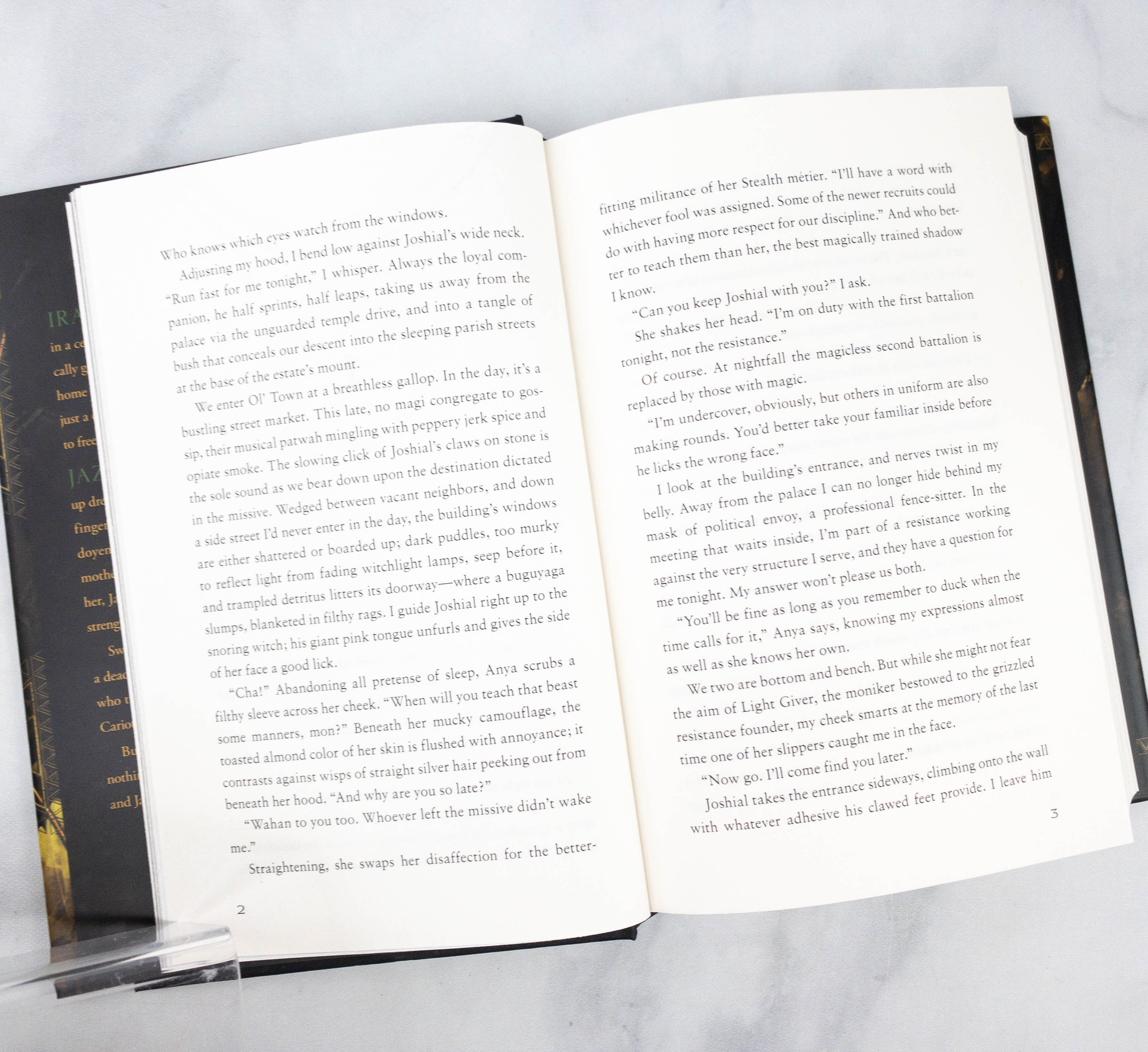 It's a story about Iraya and Jazmyne, two rival witches who are forced to create an alliance to fight a common enemy. With great power and urge to take revenge, the witches proved to be worthy of winning the game and claim their rightful throne. Choosing a side was really a hard task as there are lot's of revelation for both the characters while reading the book!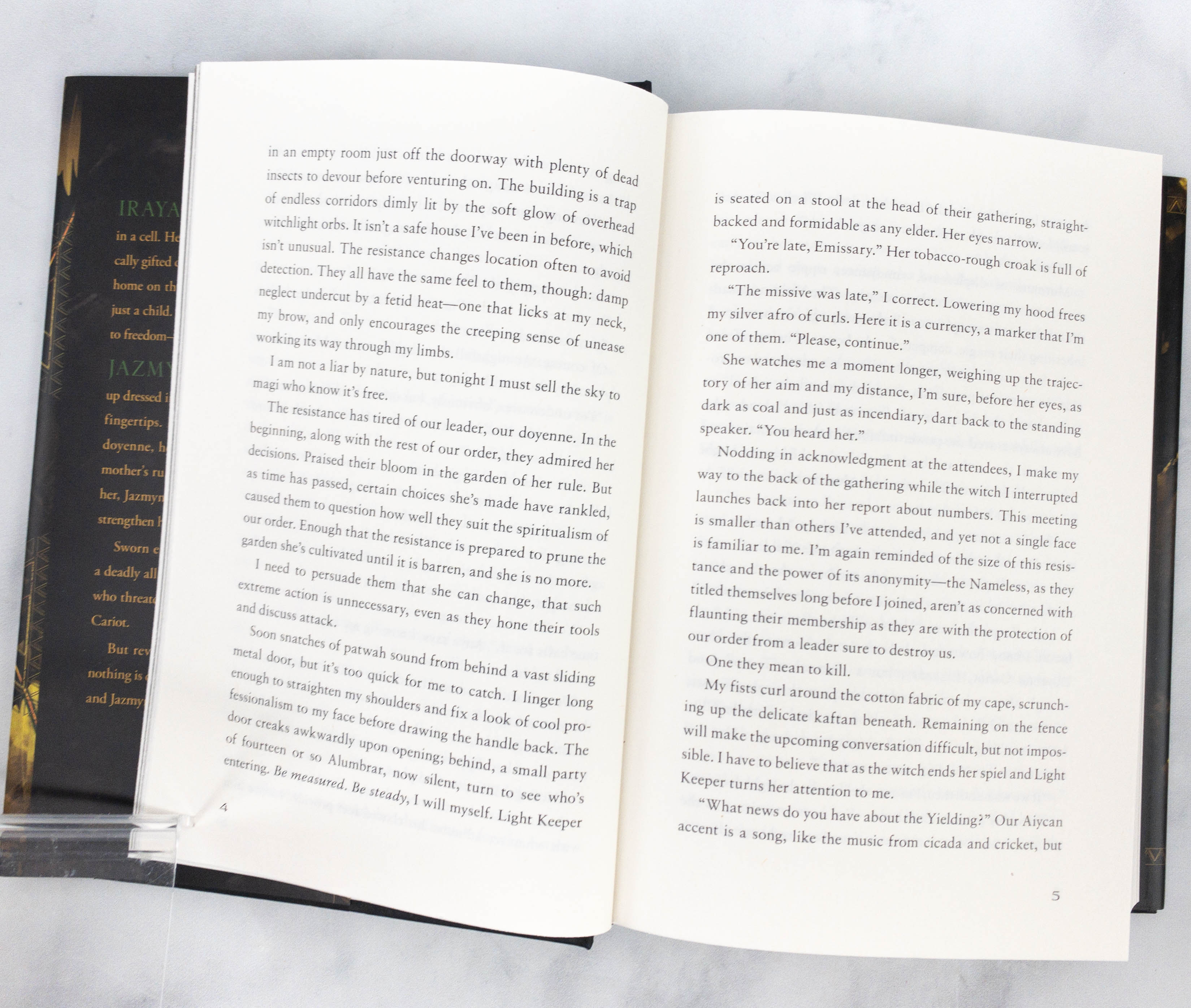 This action-packed magical story had me from the first page!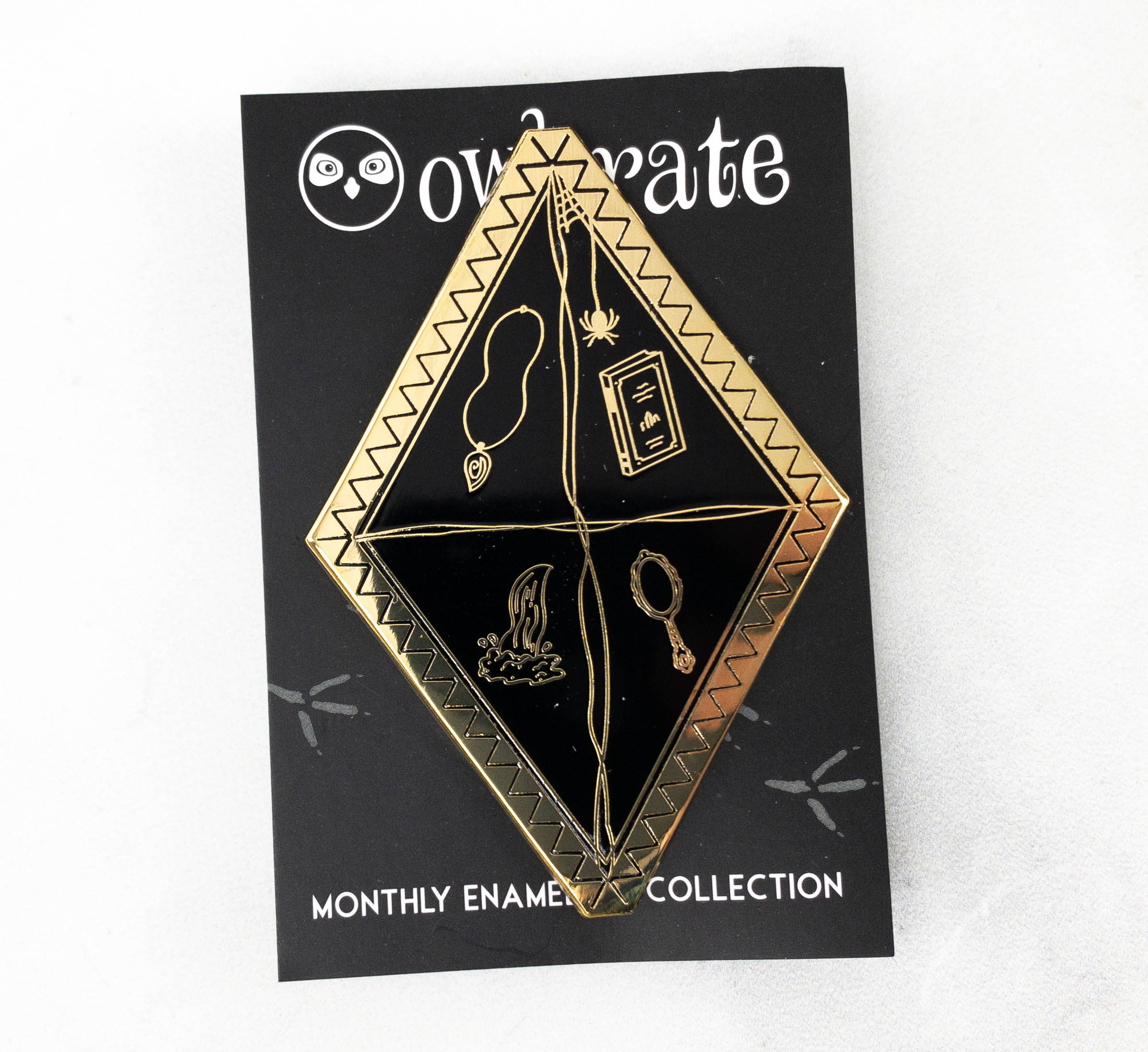 Enamel Pin. Owl Crate, in collaboration with Icey Designs, produced this beautiful diamond-shaped enamel pin. This pin is specially designed for this month's theme Ruthless Rivals.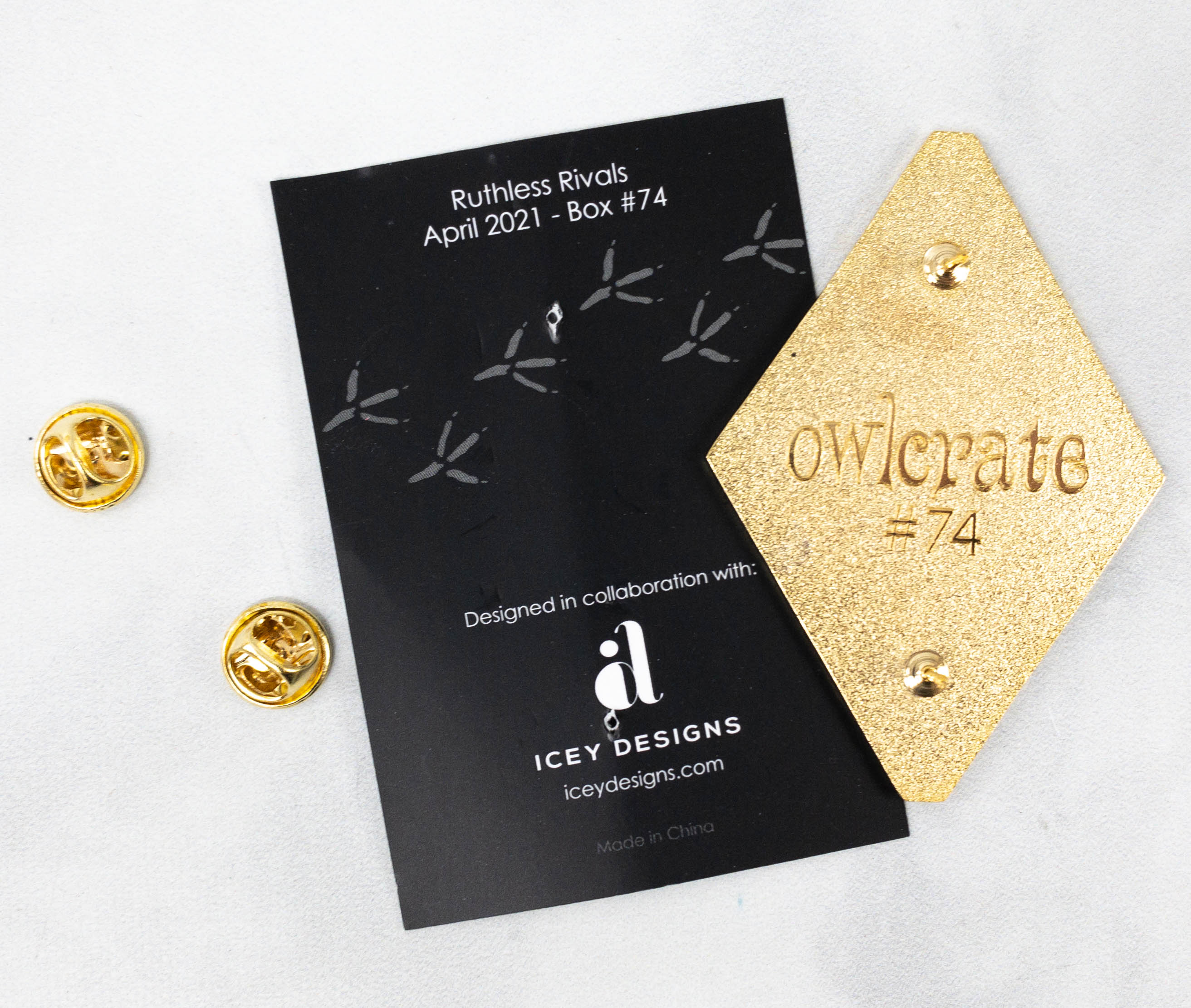 It has 2 posts to secure the item when attached.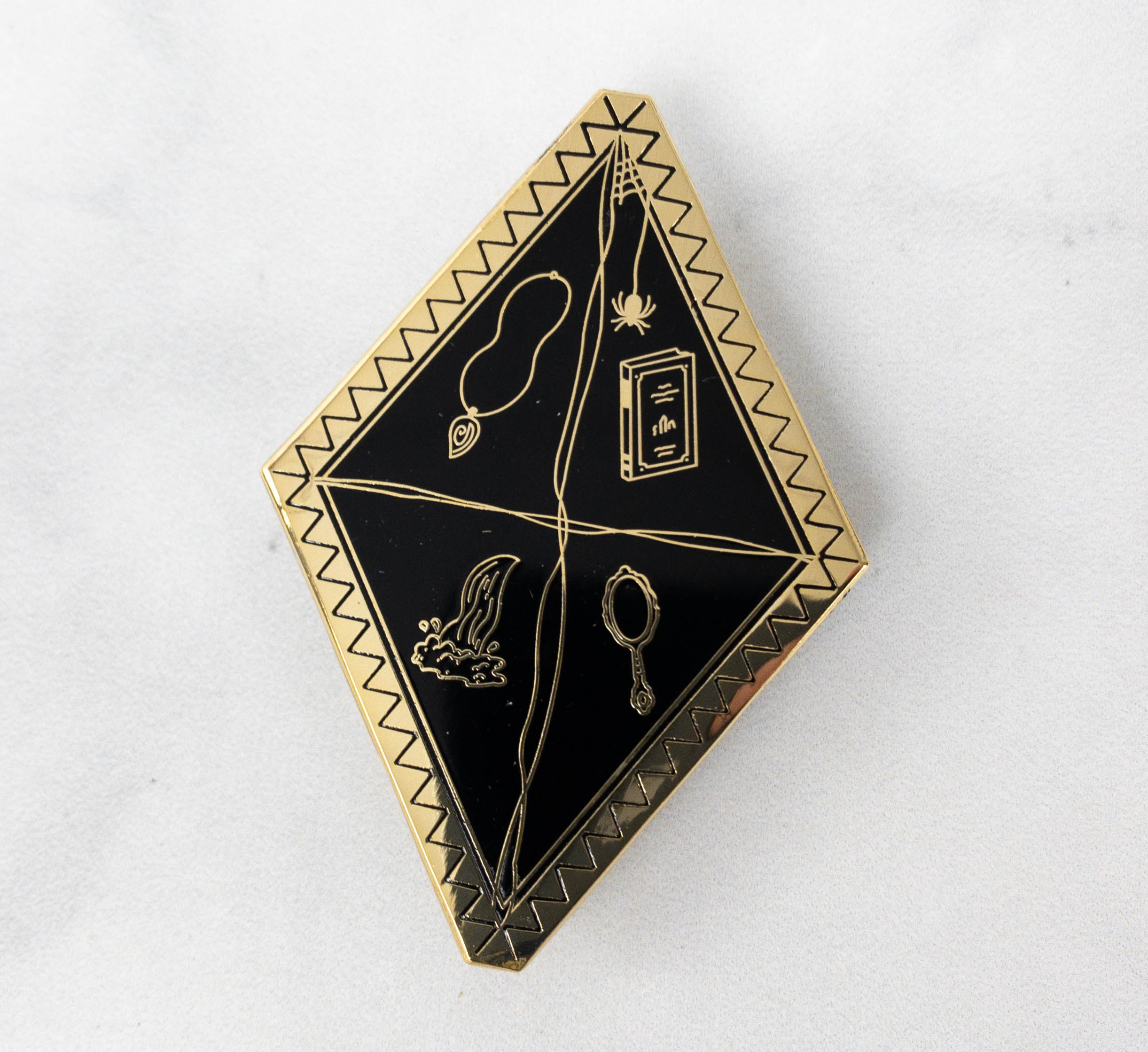 The design features various artifacts used by witches.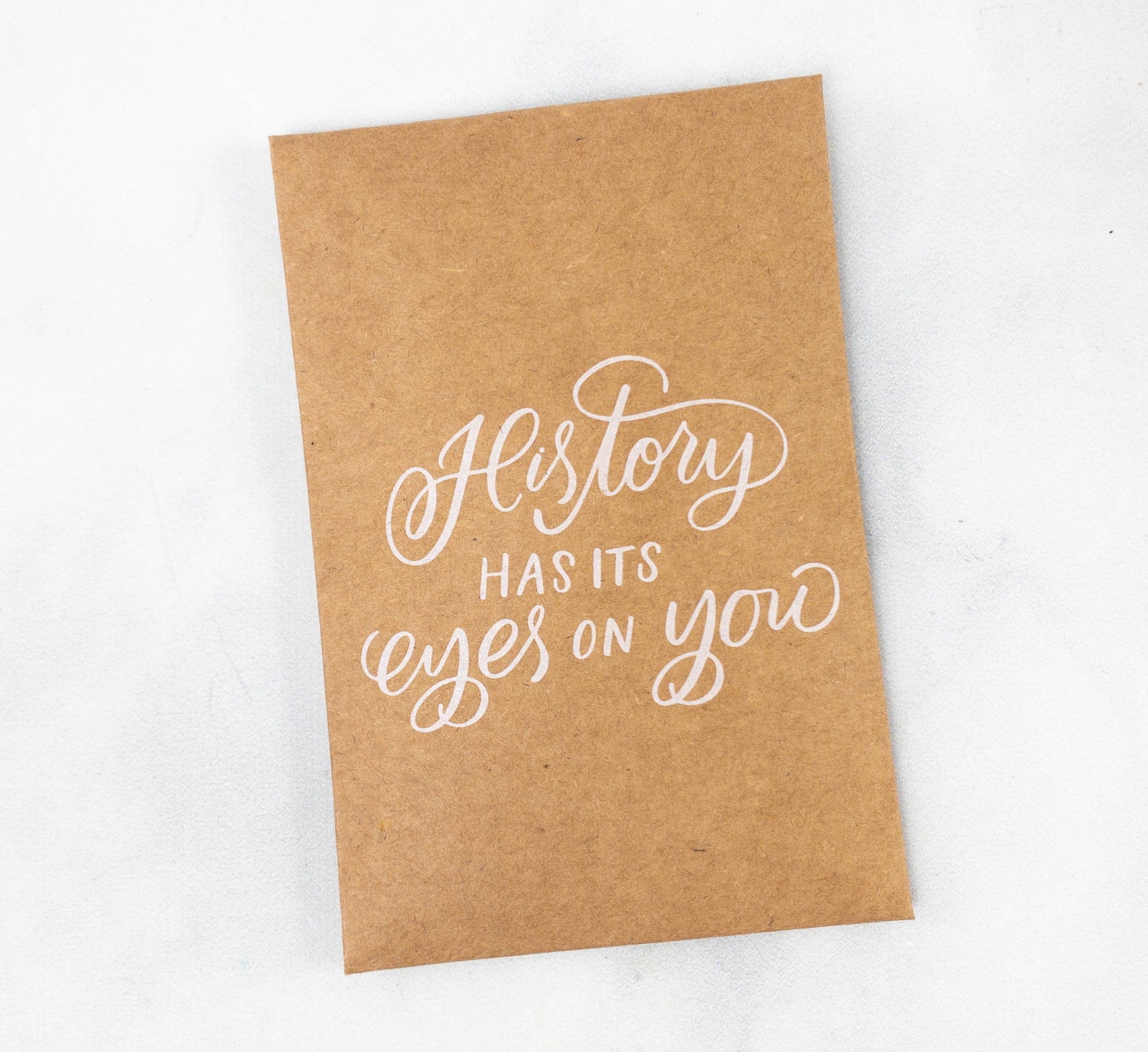 Phone Wallet. The phone wallet attachment arrived in an envelope. This accessory can be used to carry a few bills and cards at the back of your phone.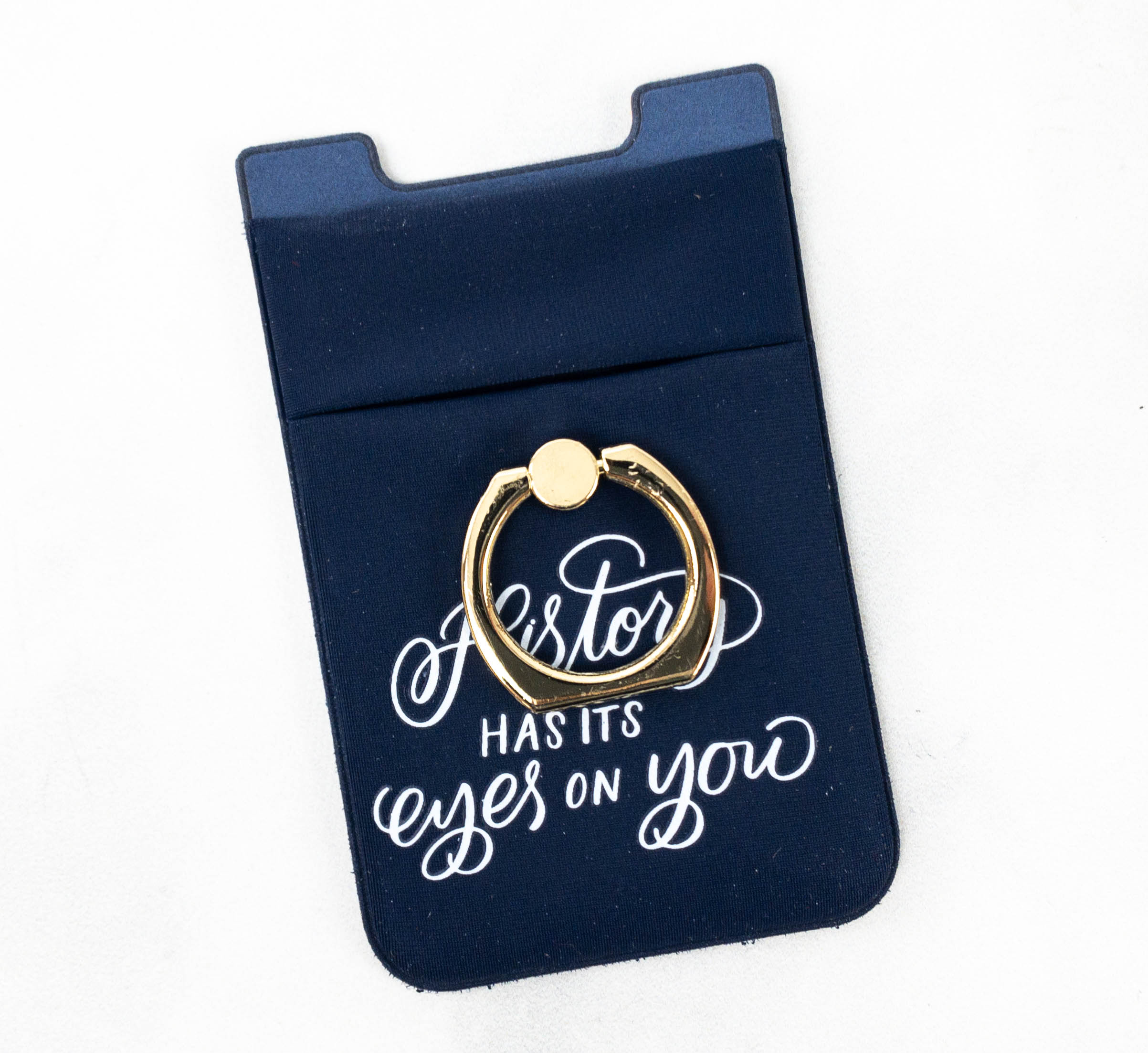 The phone wallet is in navy blue. Aside from the pocket, it also has a ring for easier handling and security. The featured quote is from Hamilton!
History has its eyes on you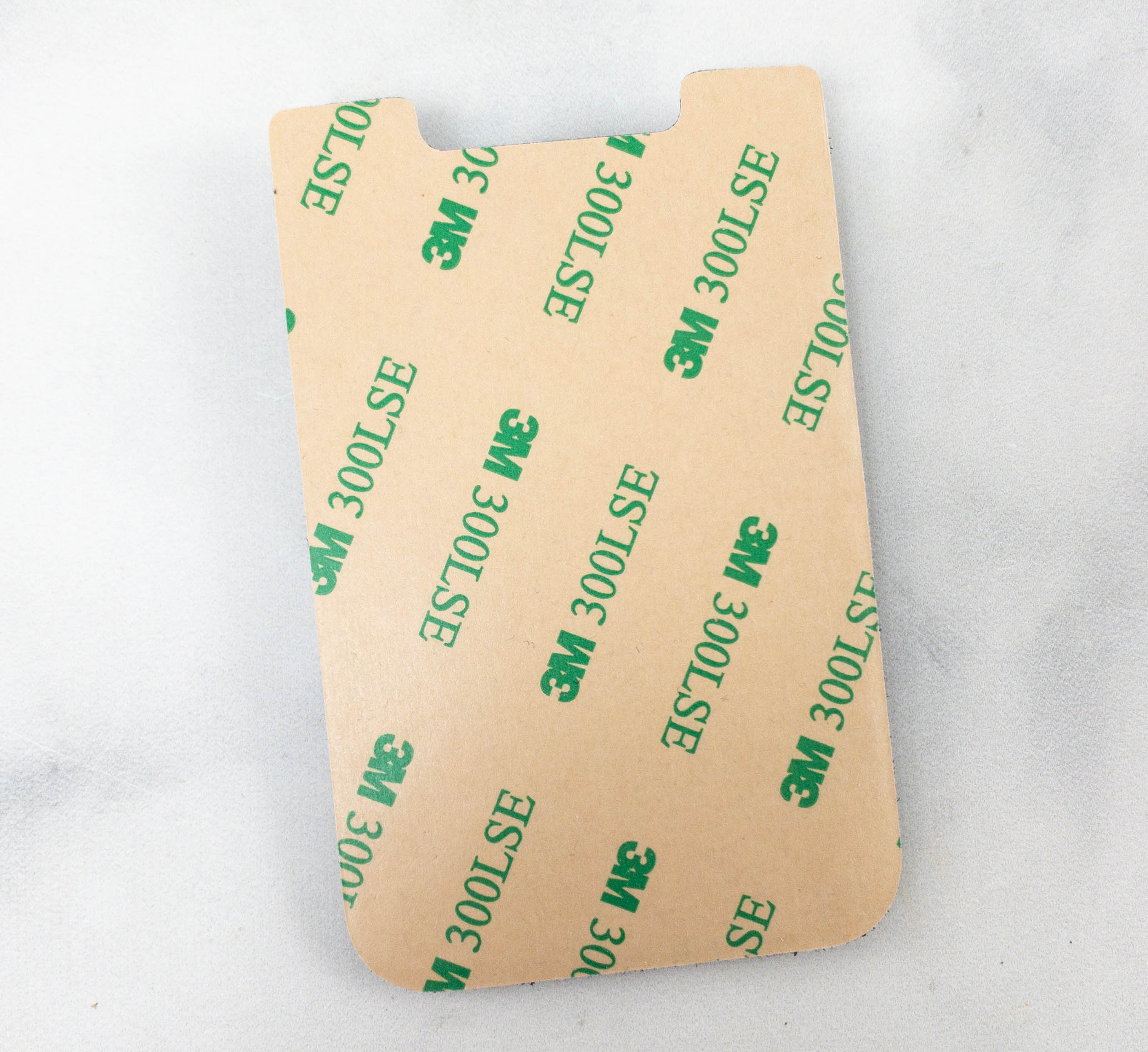 It uses a 3M adhesive to fully attach the wallet onto the back of a phone.
Fable Grounds Coffee Cinnamon Hazelnut Coffee. For those who like sipping a cup of coffee while reading, they also included a pack of cinnamon hazelnut flavored coffee! It's said to be inspired by the magical competition in Where Dreams Descend.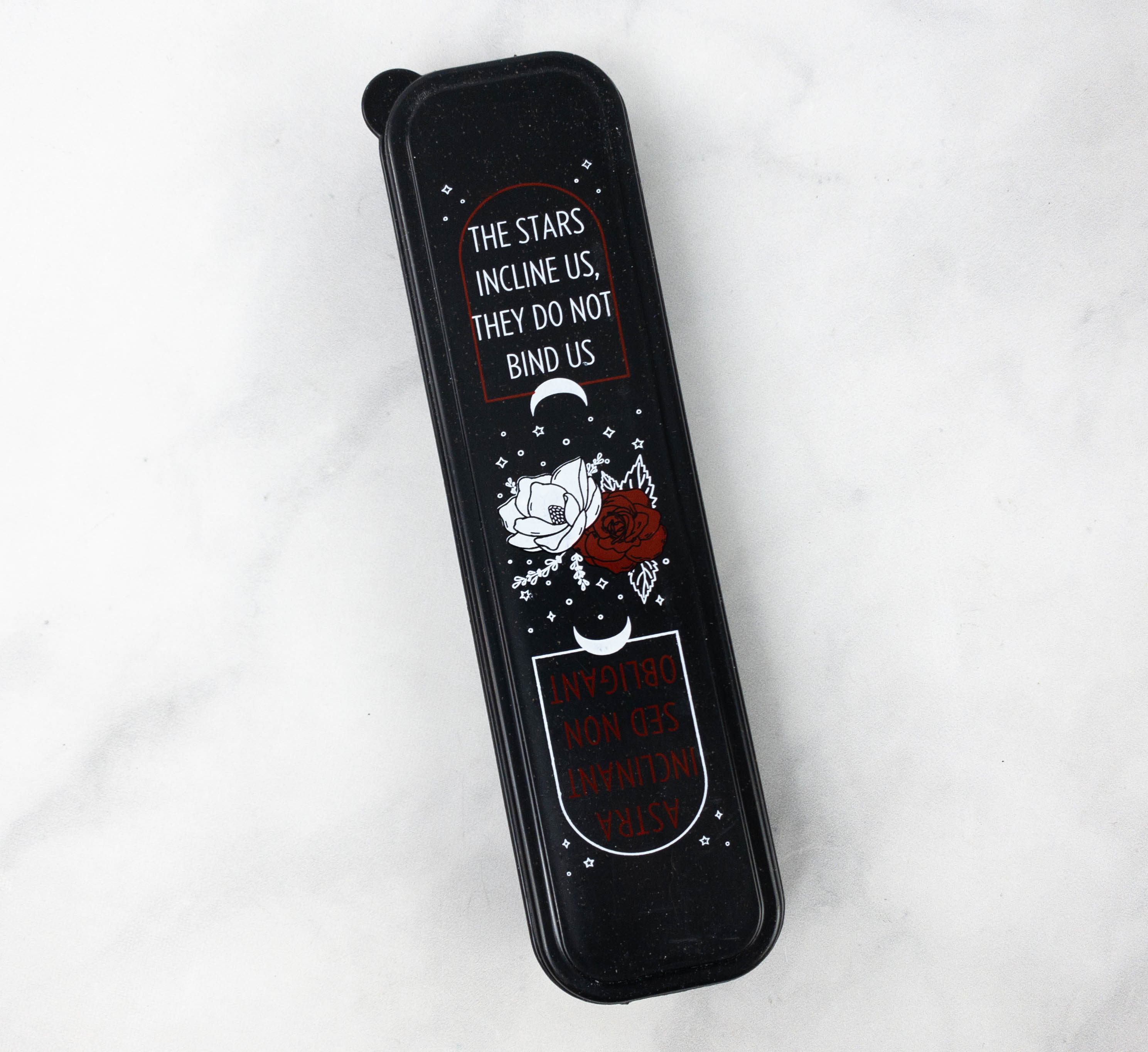 Chopstick Set. The chopstick set comes in a case that makes it easy to bring anywhere. Its design is inspired by These Violent Delights!
The stars incline us, they do not bind us.

Astra inclinant sed non obligant.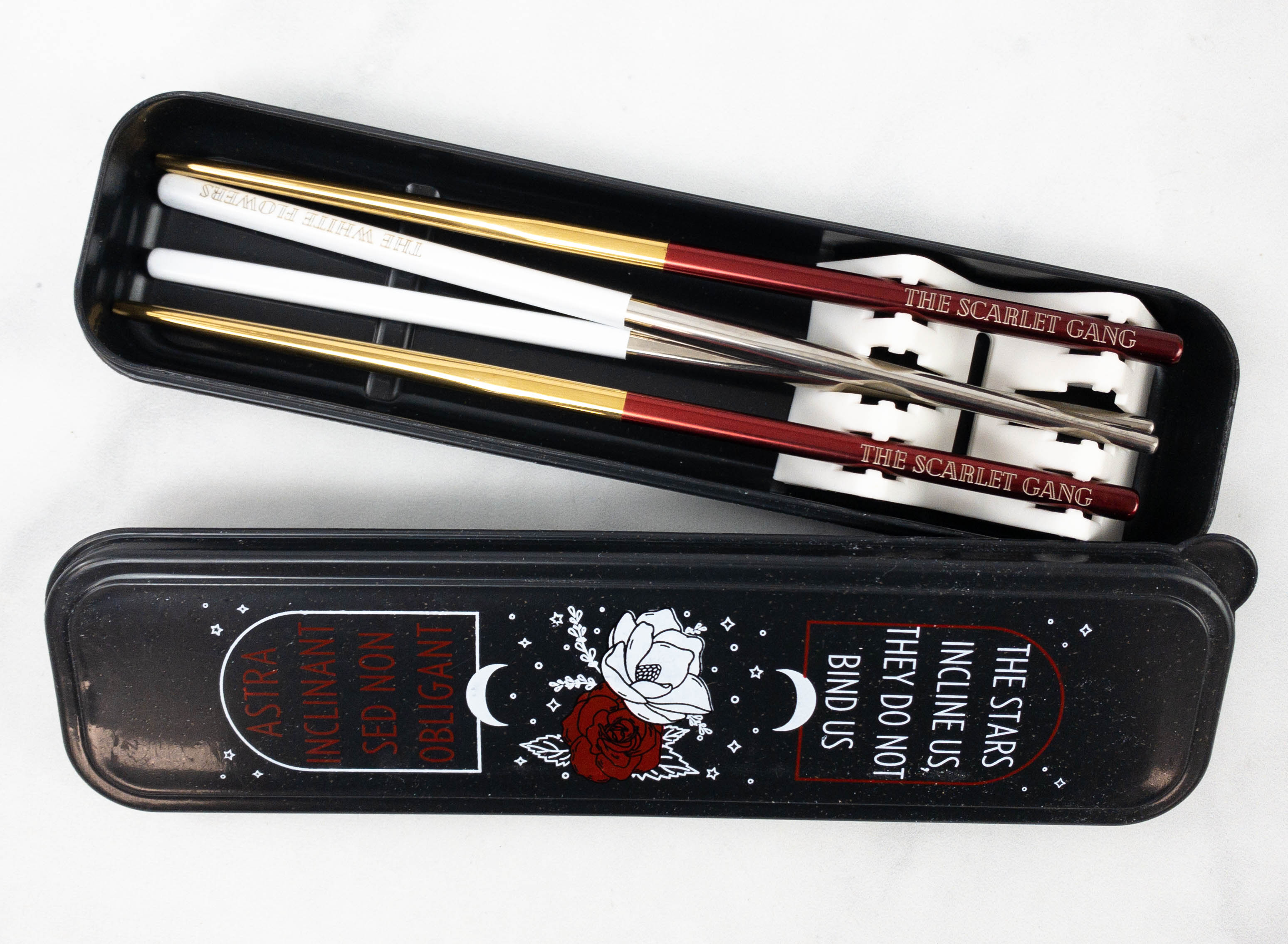 Each chopstick is properly secured on the slots inside the case.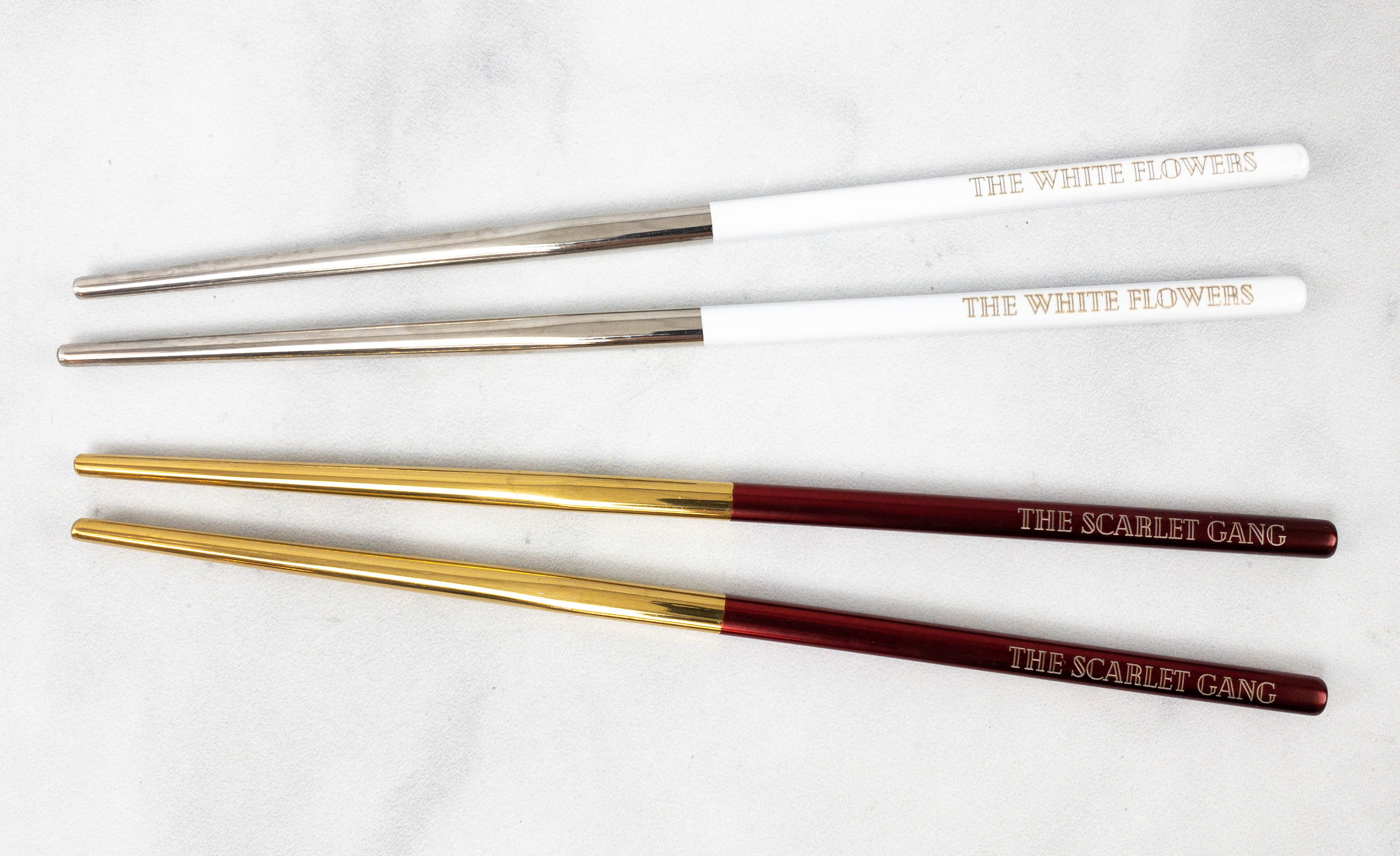 The set has 2 pairs of chopsticks. One pair is in silver and white, with the label The White Flowers. The other pair is in gold and maroon, with the label The Scarlet Gang. I like the latter because it looks really elegant!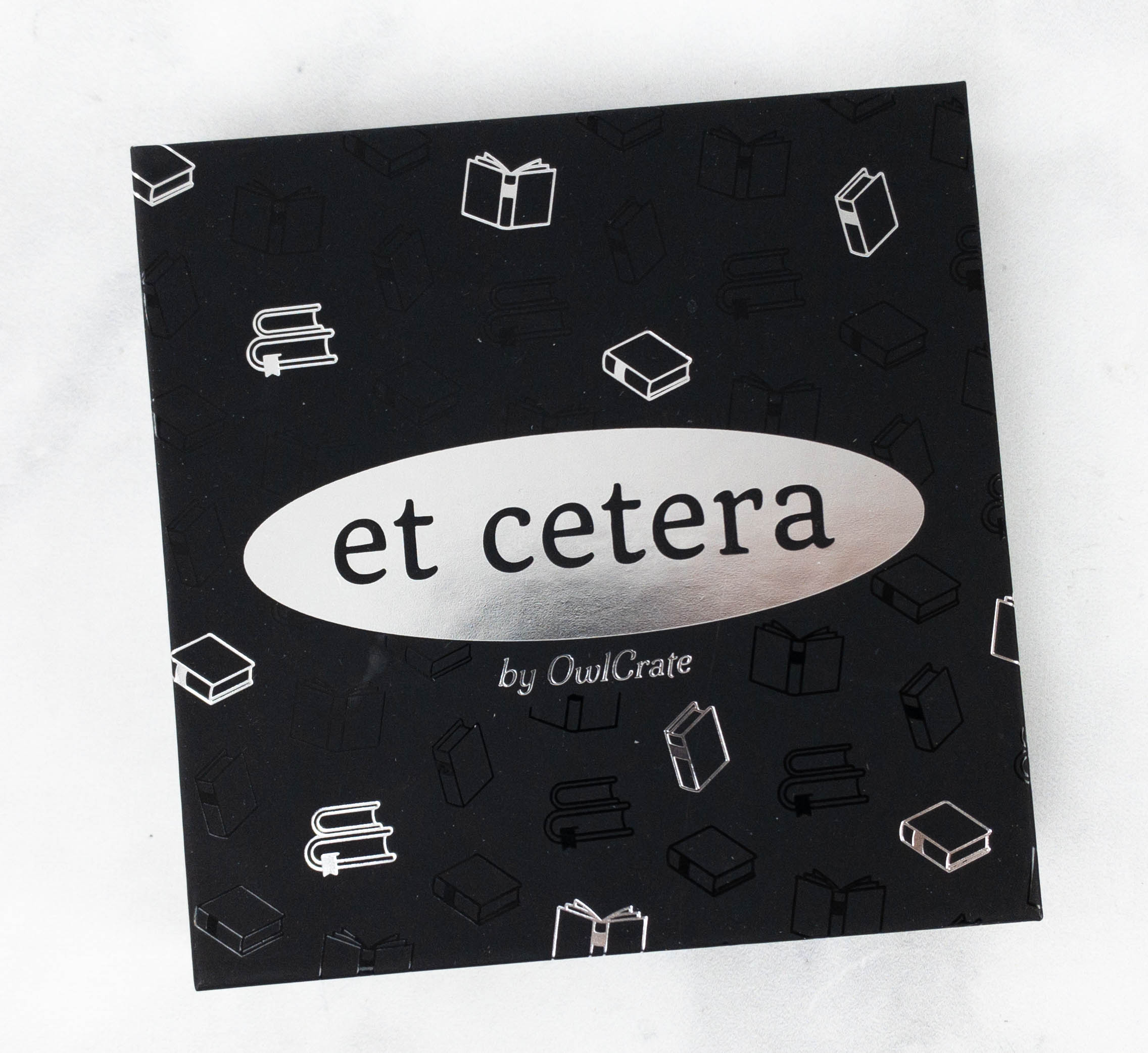 Et Cetera Card Game. This OwlCrate-exclusive card game is fun to play with friends and family!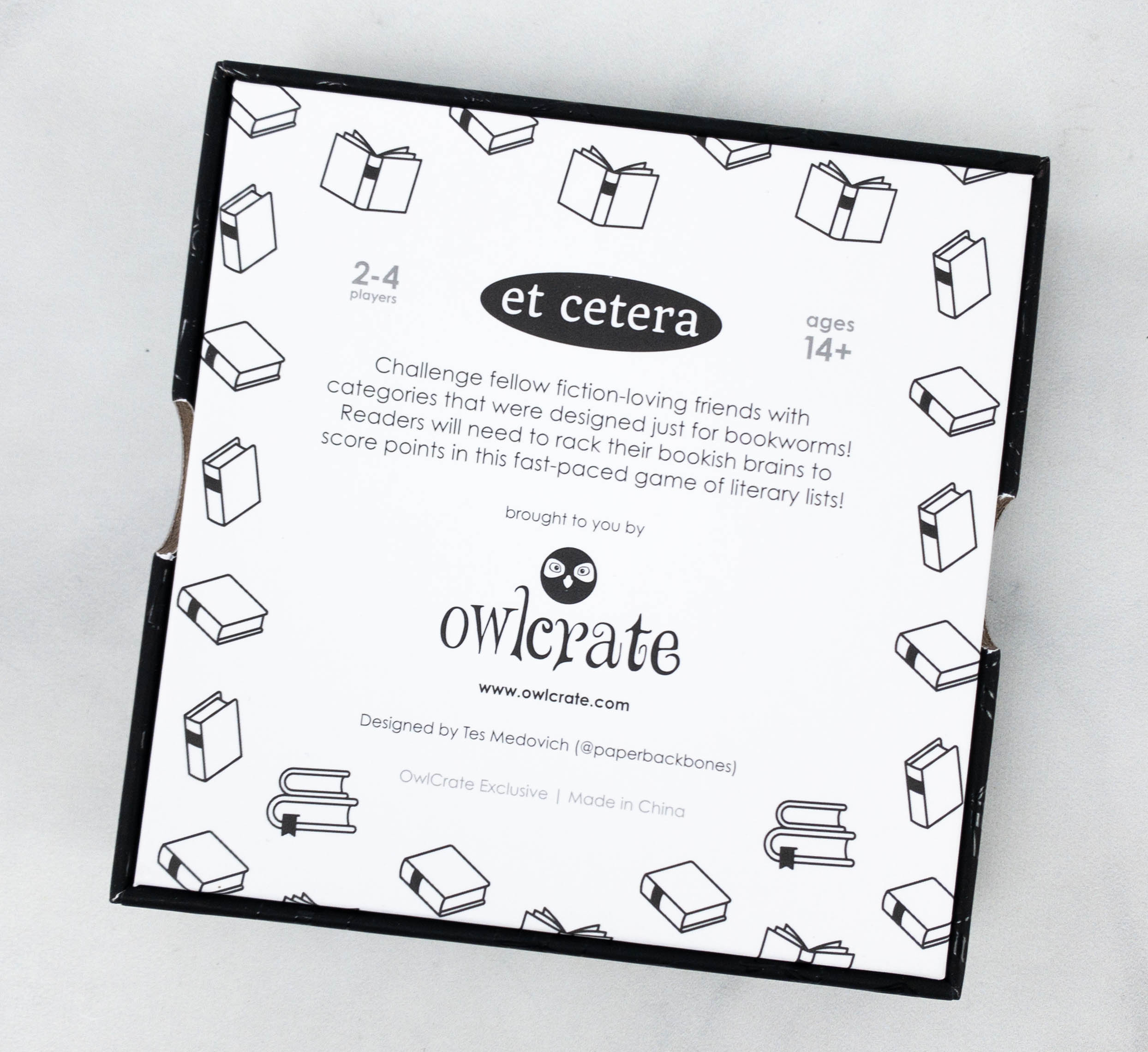 Challenge fellow fiction-loving friends with categories that were designed just for bookworms! Readers will need to rack their bookish brains to score points in this fast paced game of literary lists!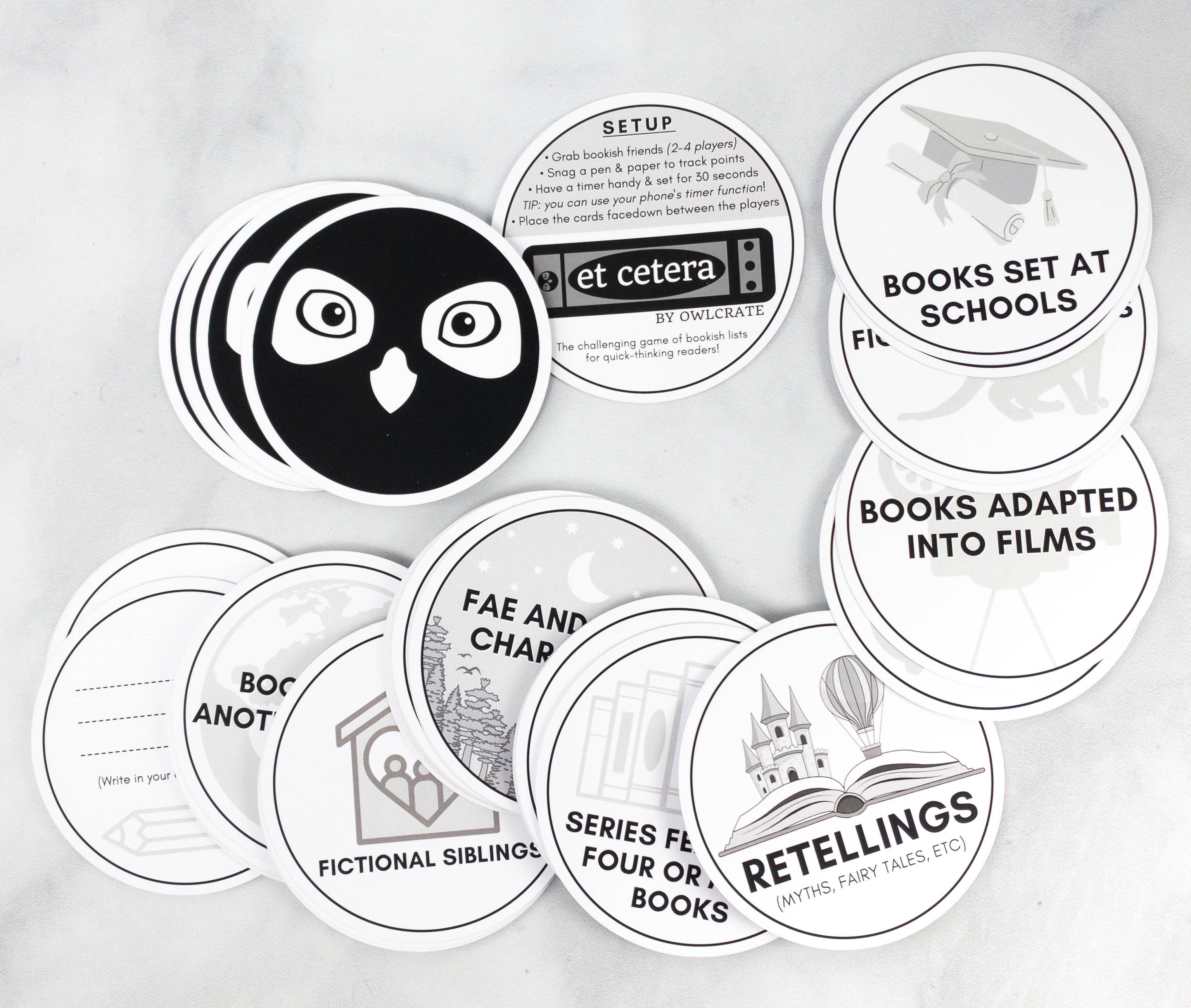 The game is designed to be played by 2-4 players. First, get a pen and paper to track scores and then have a timer handy. Set the timer for 30 seconds and place the cards face down between the players. All you have to do is draw a card and then give examples of books or characters from the drawn categories!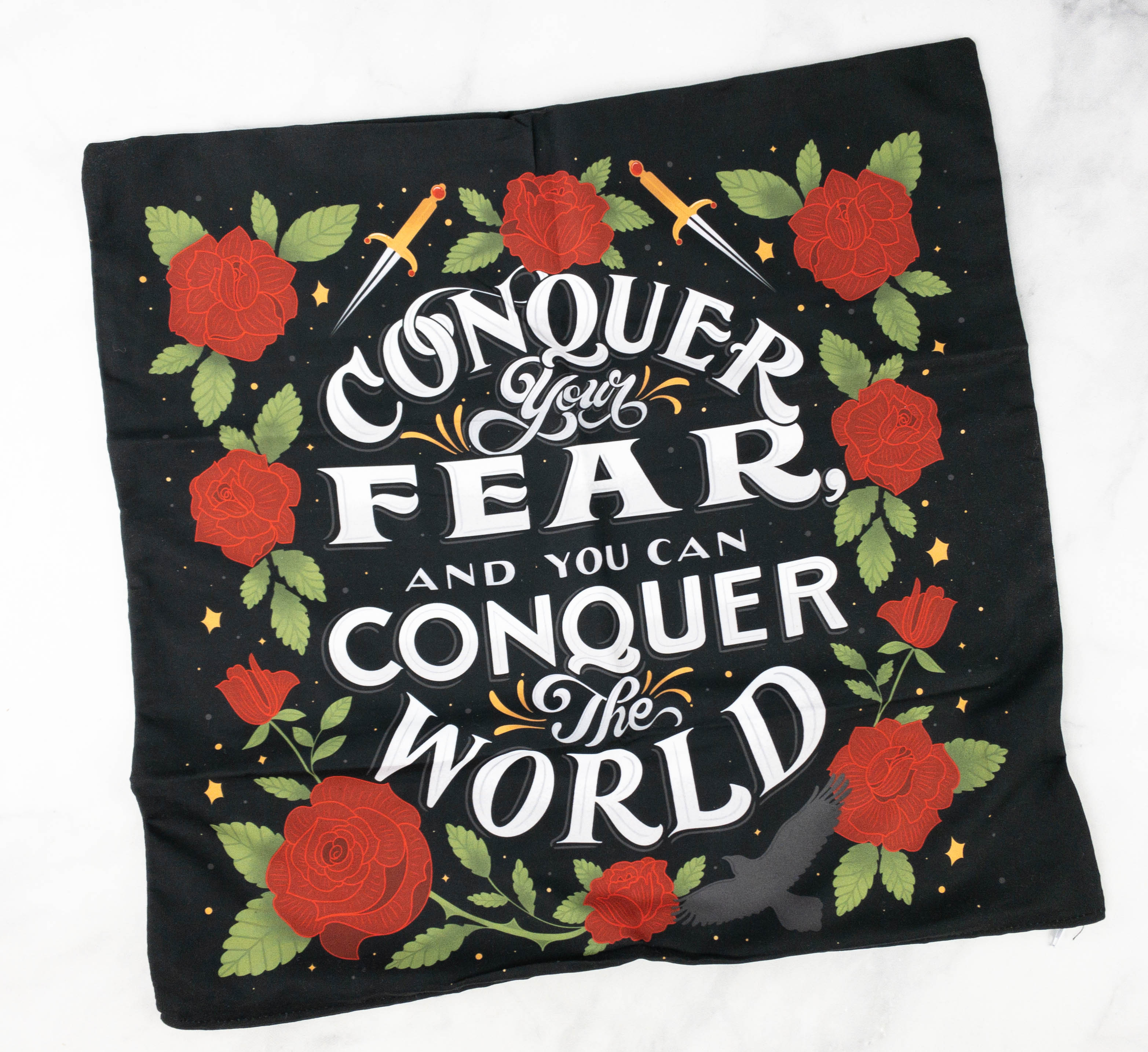 Throw Pillowcase. There's also a beautiful throw pillowcase included in this month's box! The design features floral images and an inspiring phrase from Godsgrave: Book Two of the Nevernight Chronicle.
Conquer your fear and you can conquer the world.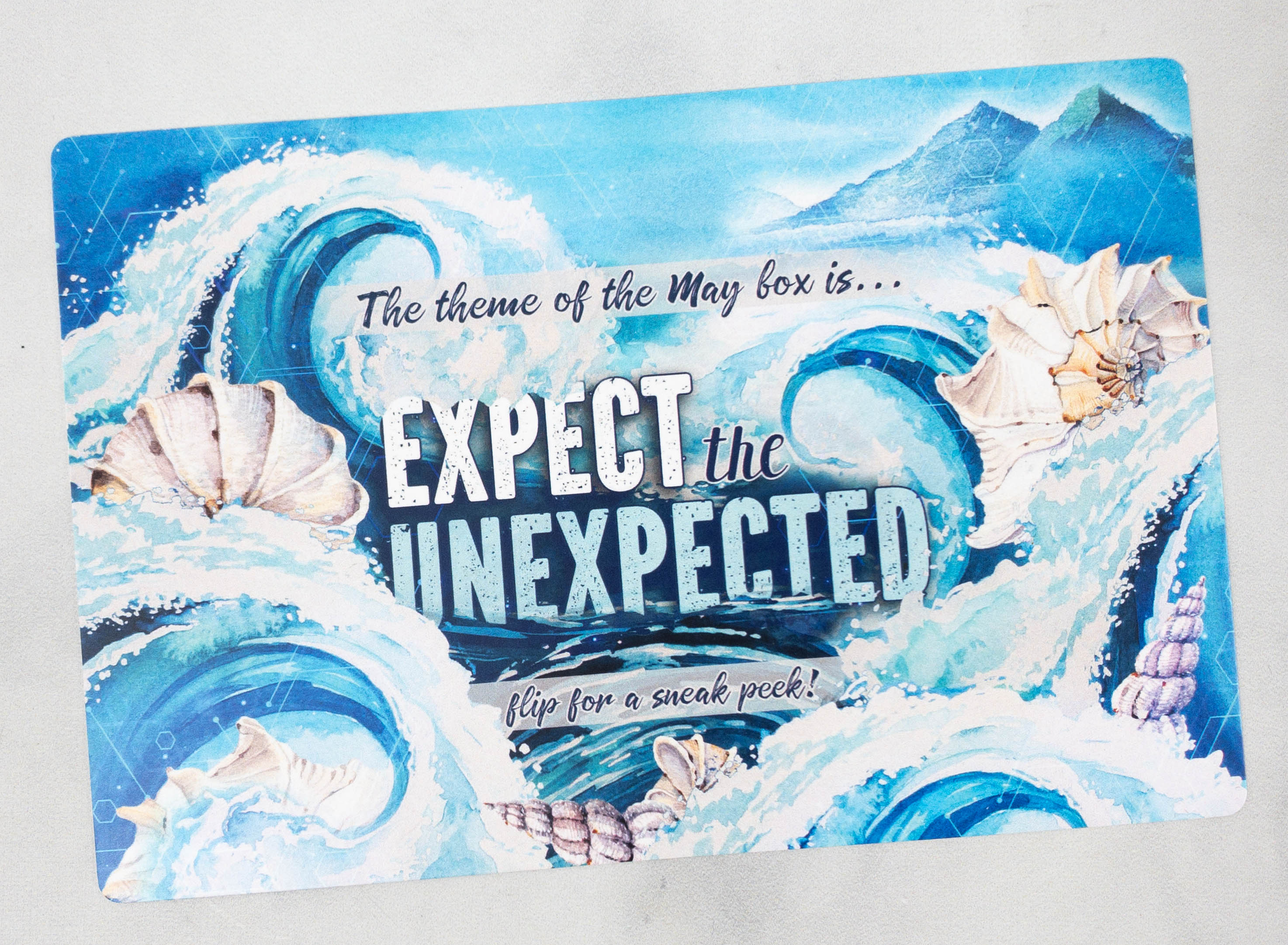 Here's a sneak peek for next month's box!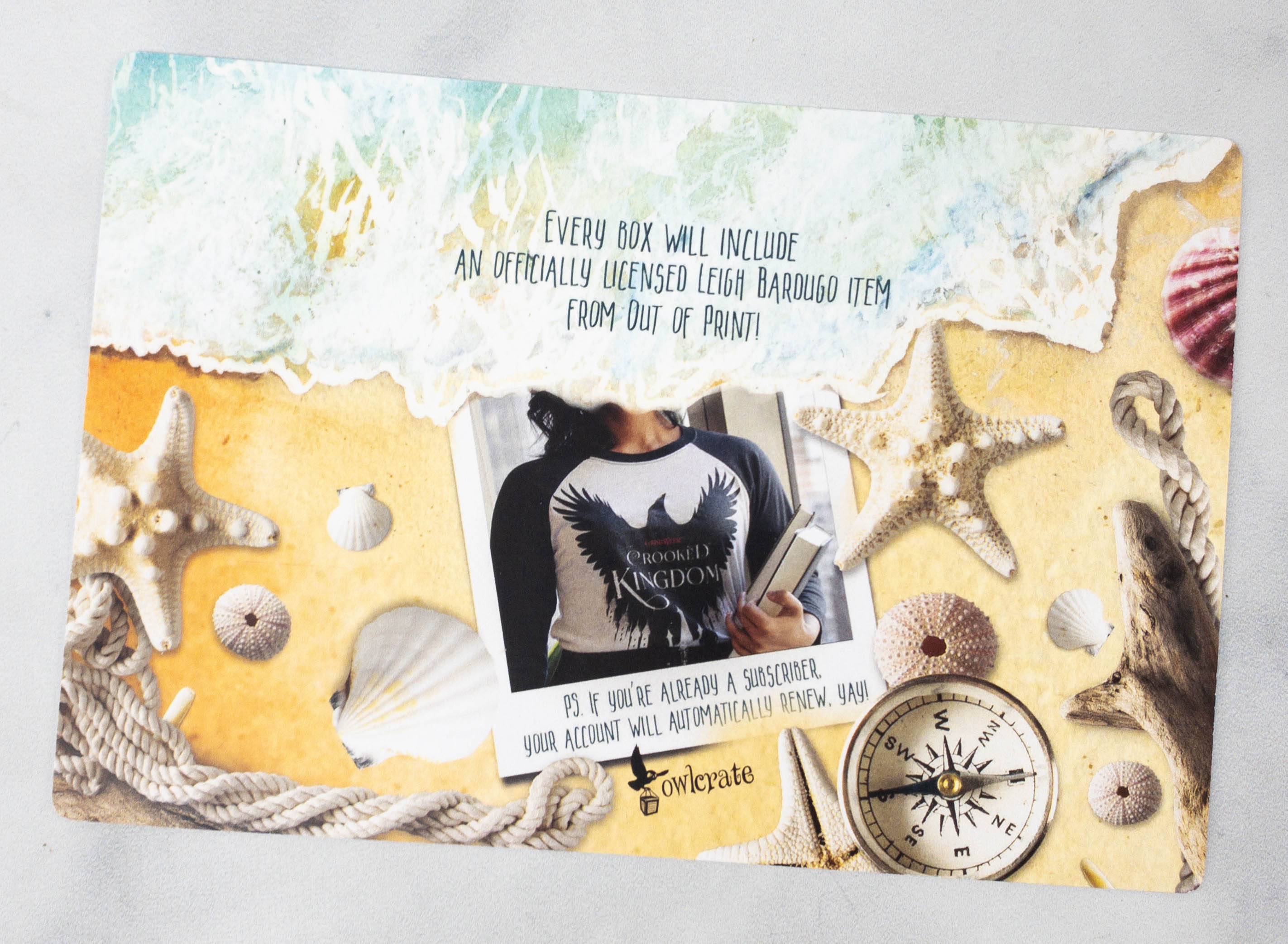 According to the card, every box will include an officially licensed Leigh Bardugo item from Out of Print!
It's another great box from Owl Crate! This month's featured book fits the Ruthless Rivals theme perfectly, and the bookish items are all lovely. The box even included a fun card game that I can play with family and friends who love books as much as I do. Among the bookish items, my favorite would have to be the set of chopsticks. They are stylish and since they come in a case, I can also bring them easily anywhere. If you want a new book and other fun surprises at your door monthly, Owl Crate is the book subscription for you. Each box is themed and they often collaborate with local makers as well!
What did you think of this month's Owl Crate theme? Are you excited for next month's theme?