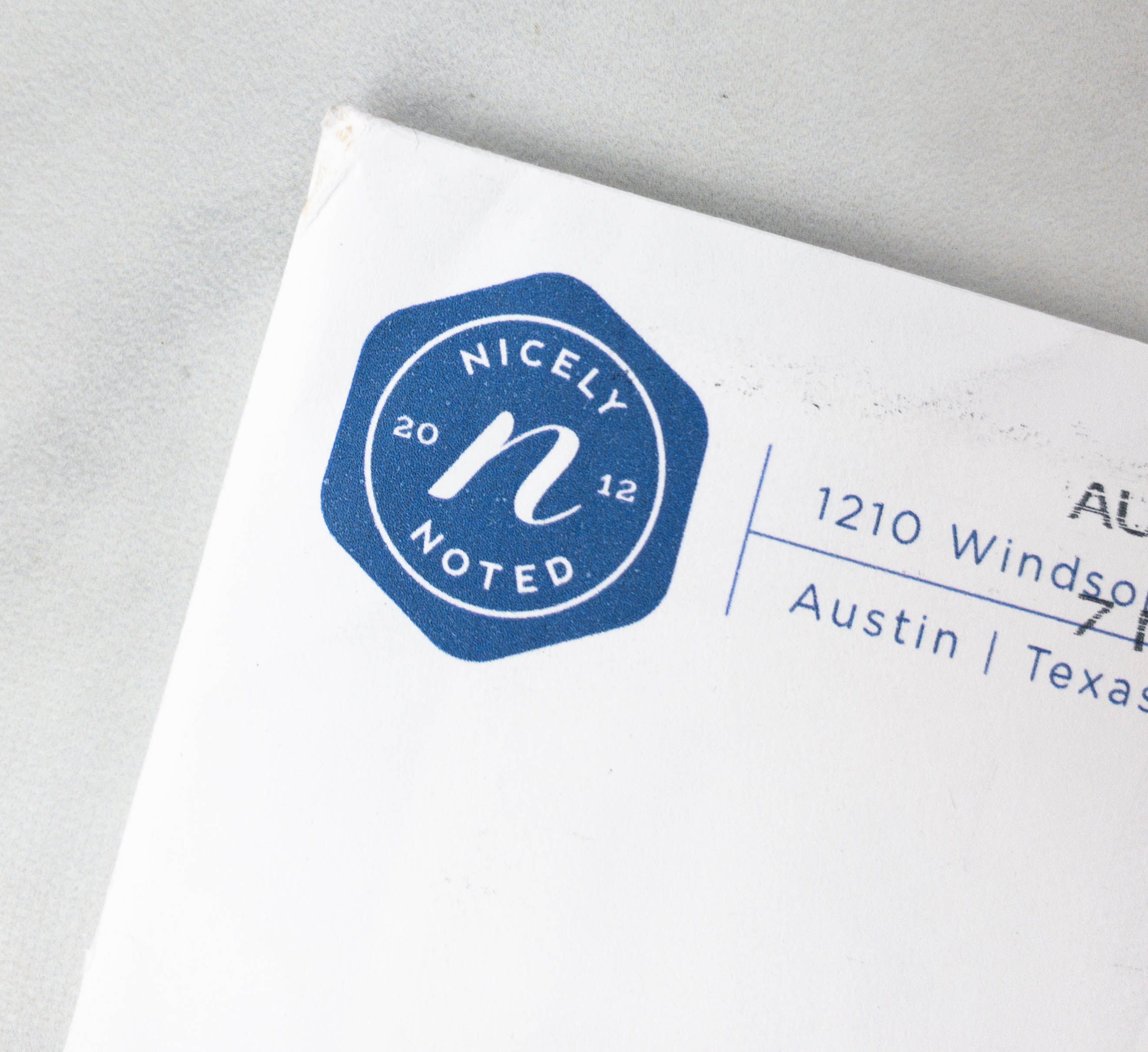 Nicely Noted is a monthly greeting card subscription. With every mailing, you'll receive a collection of handmade letterpress cards, plus the stamps to send them. This is art to give away, not to keep! This subscription is absolutely perfect for anyone who wants to start (or continue) sending letters in the mail to family and friends. A monthly subscription is $20, with free shipping.
DEAL: You can get 20% off from your first month by using the code NICE20.
Nicely Noted's greeting card subscription made the list in our 2021 readers' choice list of best stationery & greeting card subscriptions!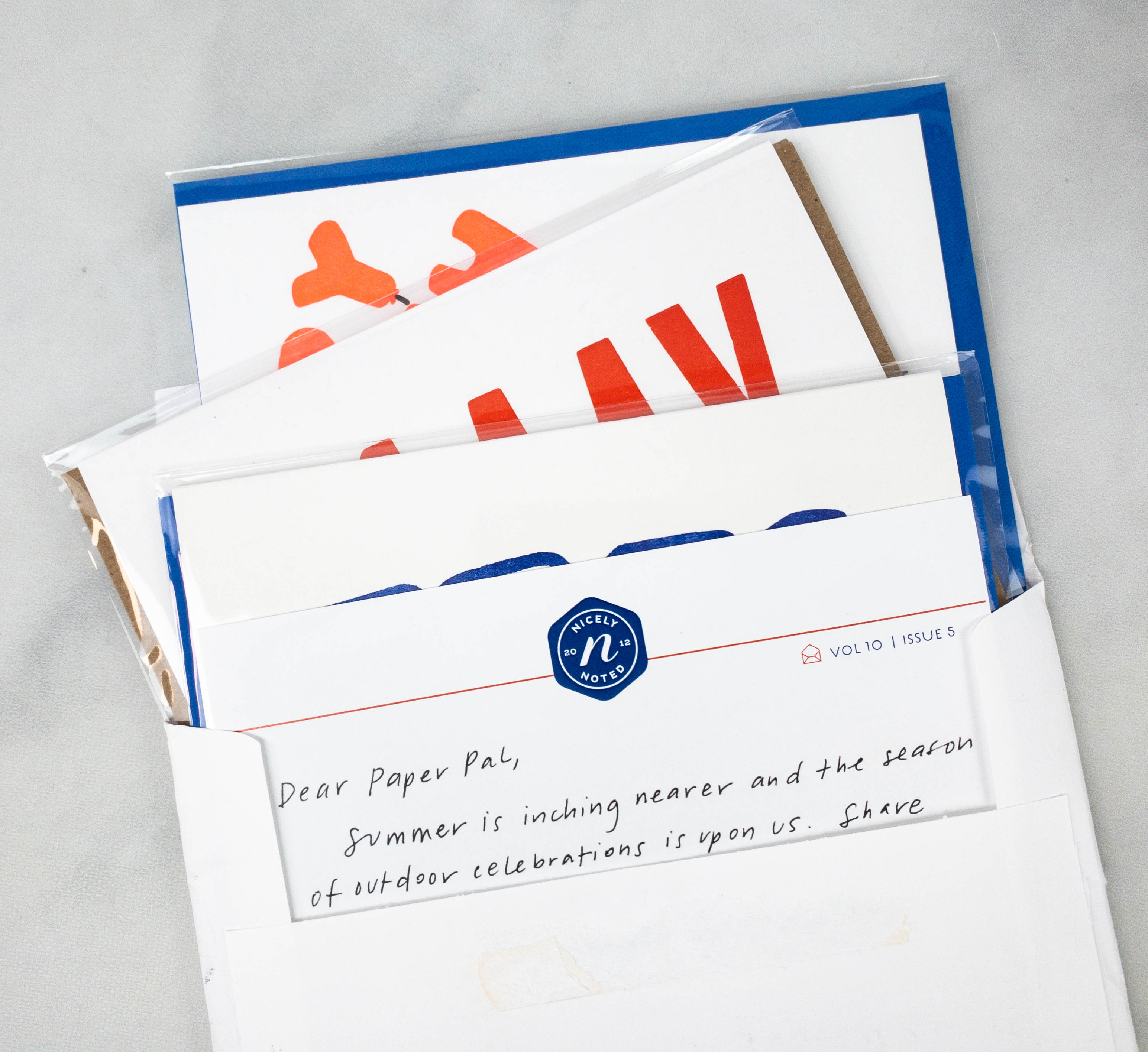 Everything fits in a small white envelope. The packaging is simple, but what's important is that the items arrive in great condition.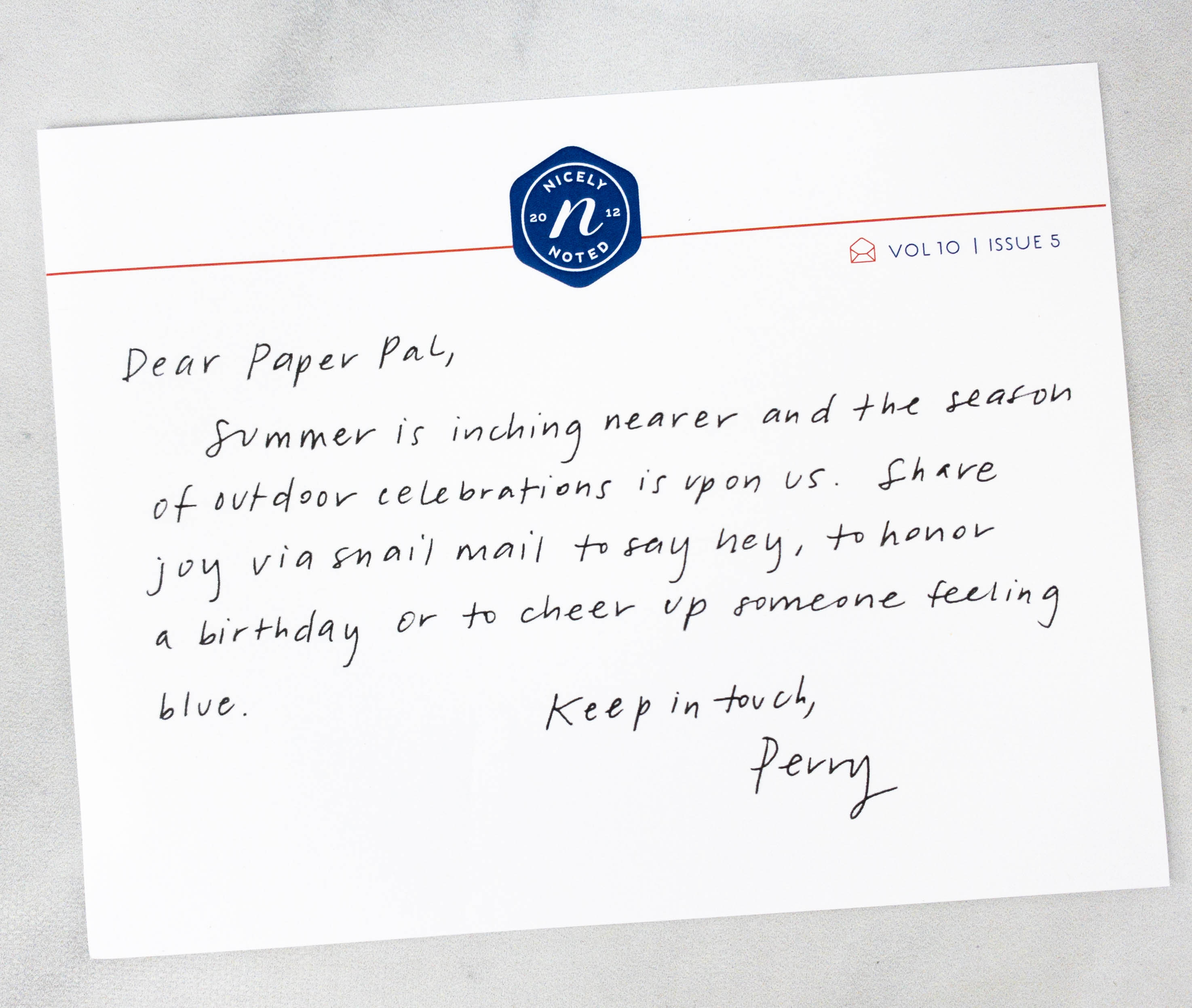 There's a letter from Nicely Noted.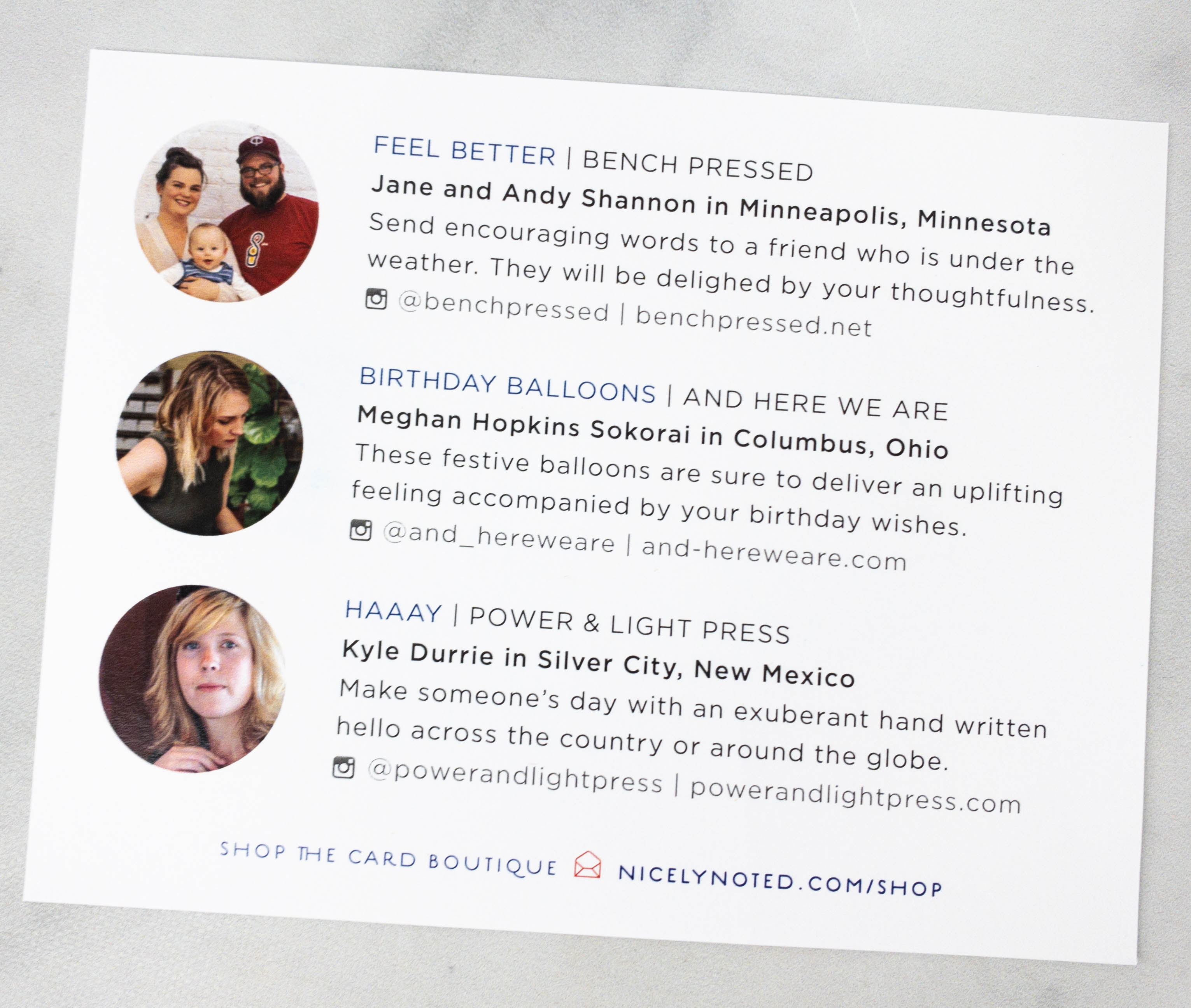 The card features artists behind this month's collection of letterpress cards. It's really great to see that Nicely Noted introduces their artists and the stories behind them as well.
The back of the cards are stamped with the logo of the company, so you will know where they came from. Each card also comes with its own envelope!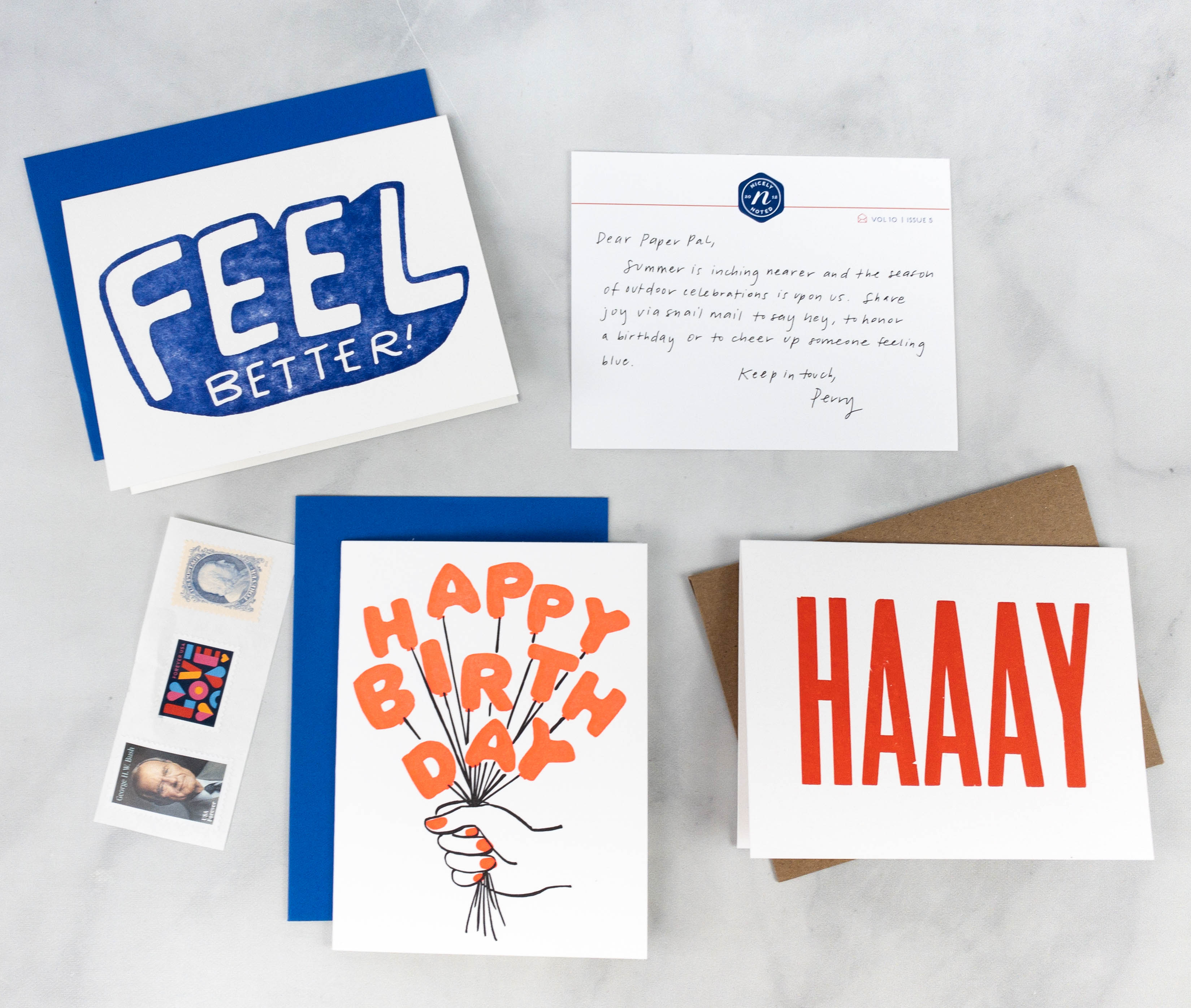 Everything I received this month!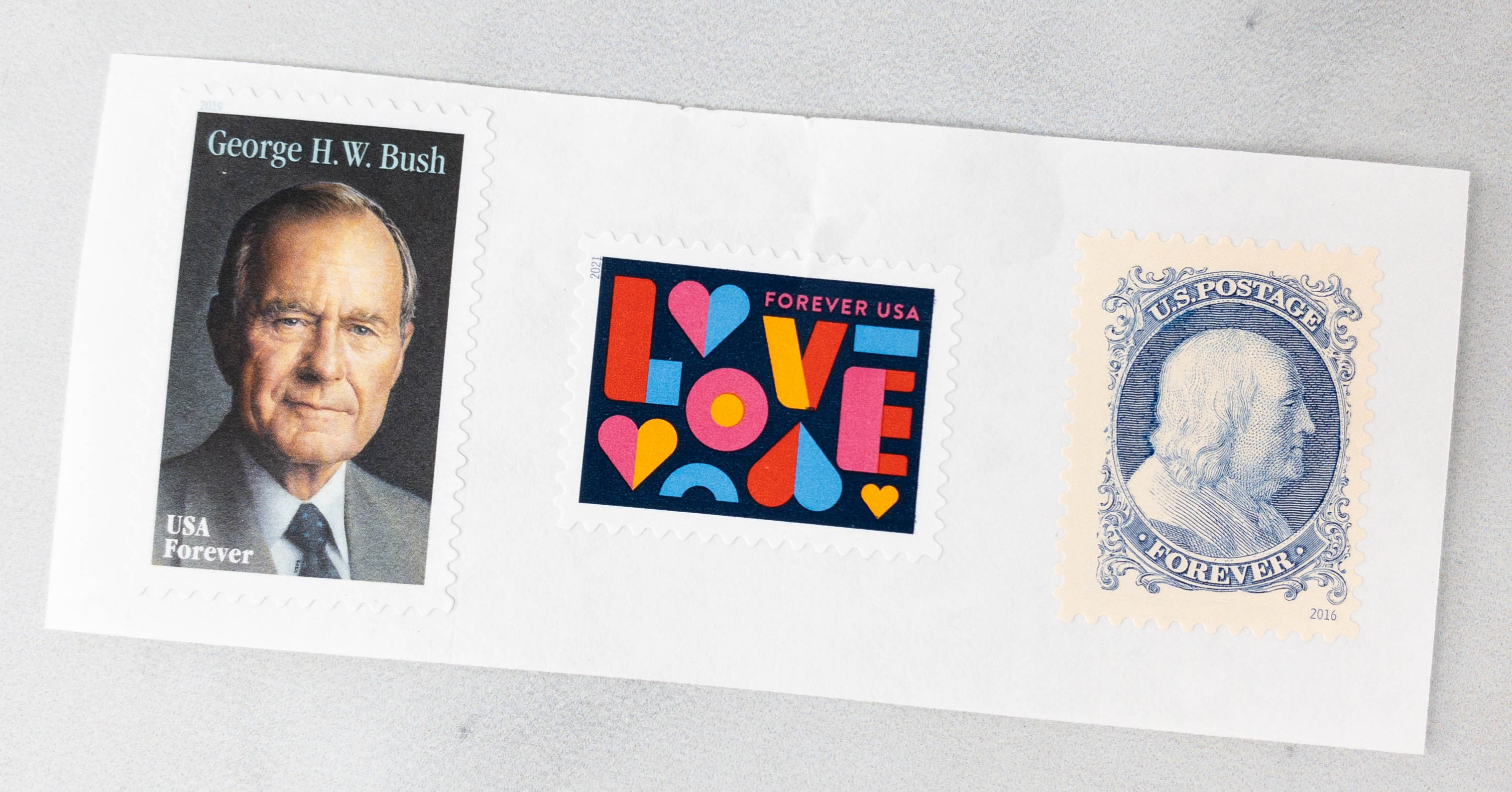 Mail Stamps. Every mail comes with 3 stamps which you can mix and match with the cards. This month, it features George H.W. Bush and a US Postage Forever stamp. They also included a cute one that says "Love Forever USA" in it.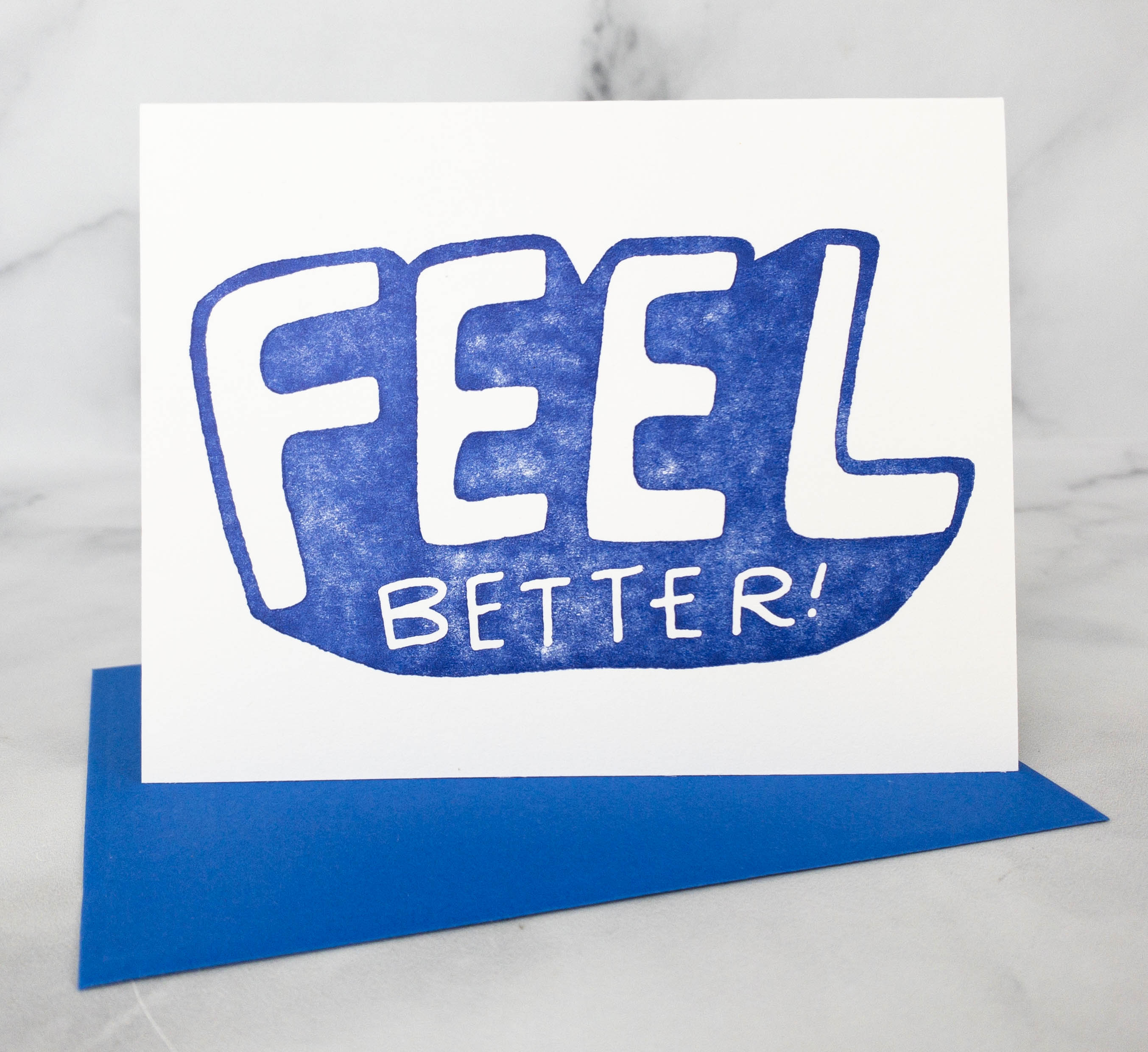 Bench Pressed Feel Better ($5) The first card is from Bench Pressed! It says "Feel Better", so it would make a perfect way to cheer up a family member or a friend who's been feeling a bit under the weather. The card comes with a blue envelope.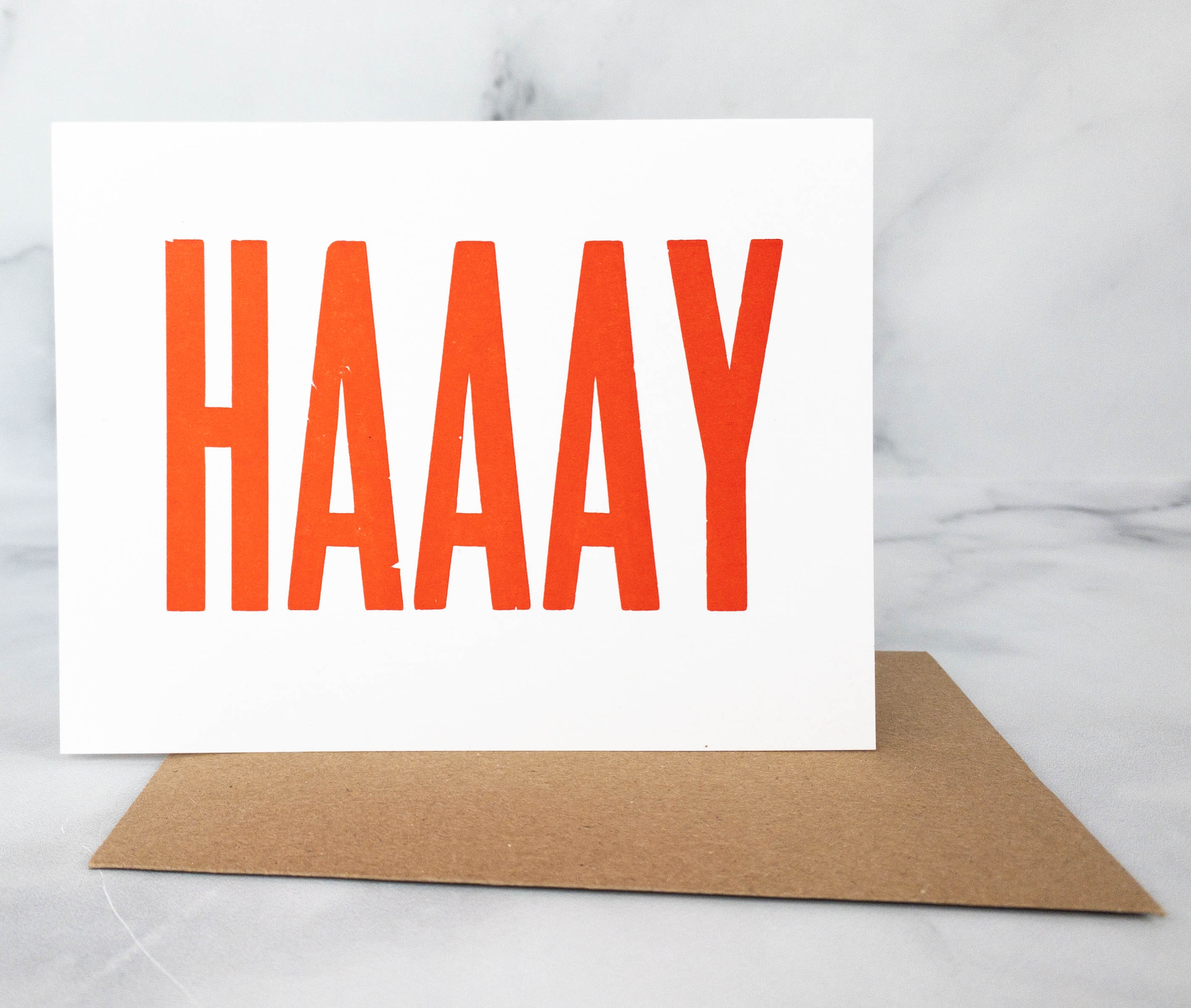 Power & Light Press Haaay ($5.50) The next card is simple but fun. Made by Power & Light Press, it's a great greeting card that you can send to anyone to remind them that you're thinking of them! The card is paired with a brown envelope.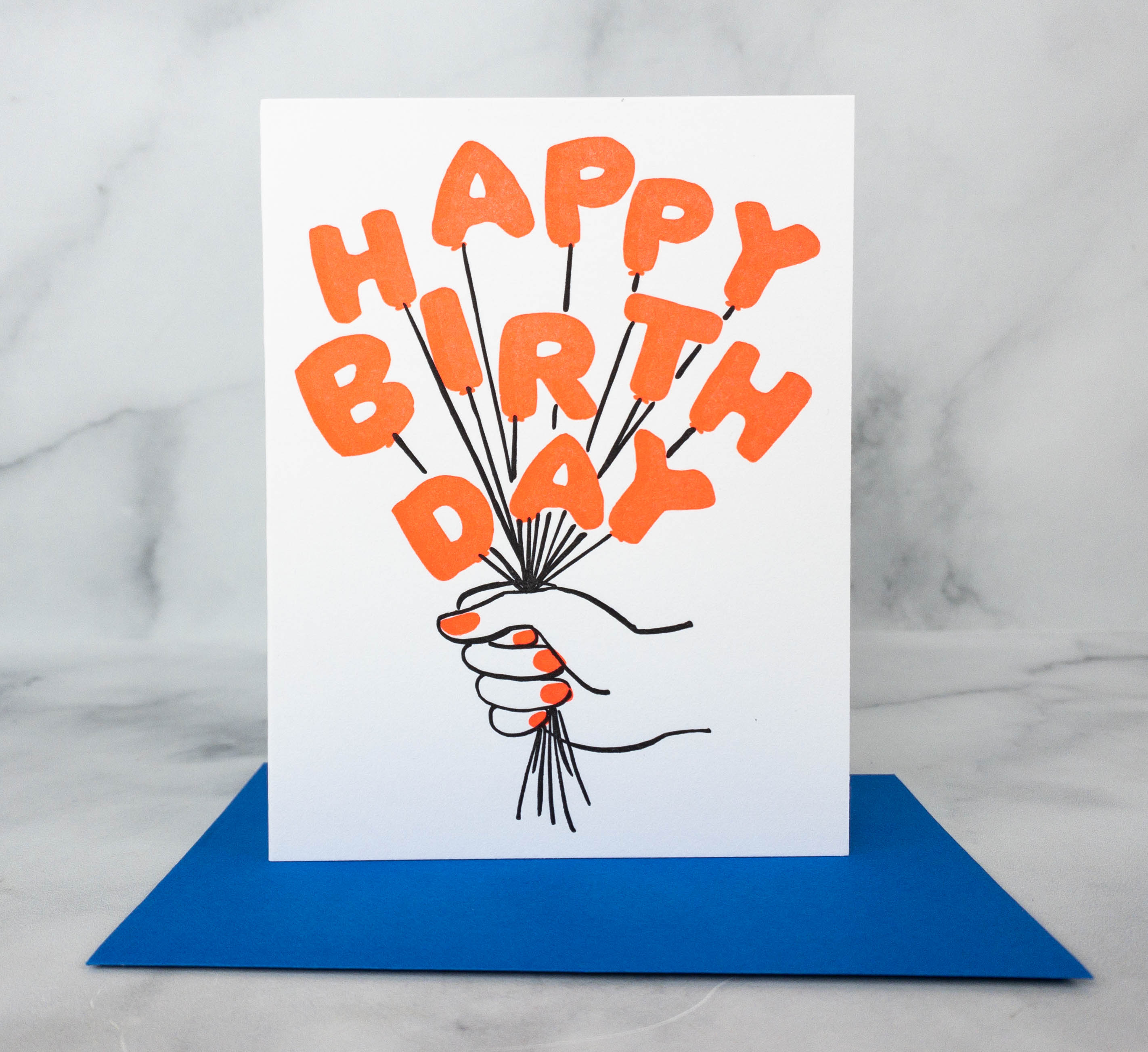 And Here We Are Birthday Balloons ($5.50) Lastly, here's a birthday card from And Here We Are! It has a cute illustration of a hand holding balloons that spell out "Happy Birthday". I also love the pop of orange colors on it!
This month's cards from Nicely Noted include a birthday card, a no occasion card, plus a feel better card. The designs feature different kinds of typography and I love them! Also, they already come with envelopes and stamps so it's easy to actually send them. Snail mail is a great way to remind someone that you're thinking of them, while also showing effort in writing them handwritten messages. If you're looking to refresh your stash of greeting cards regularly, this subscription would be something up your alley!
What do you think of this month's cards?