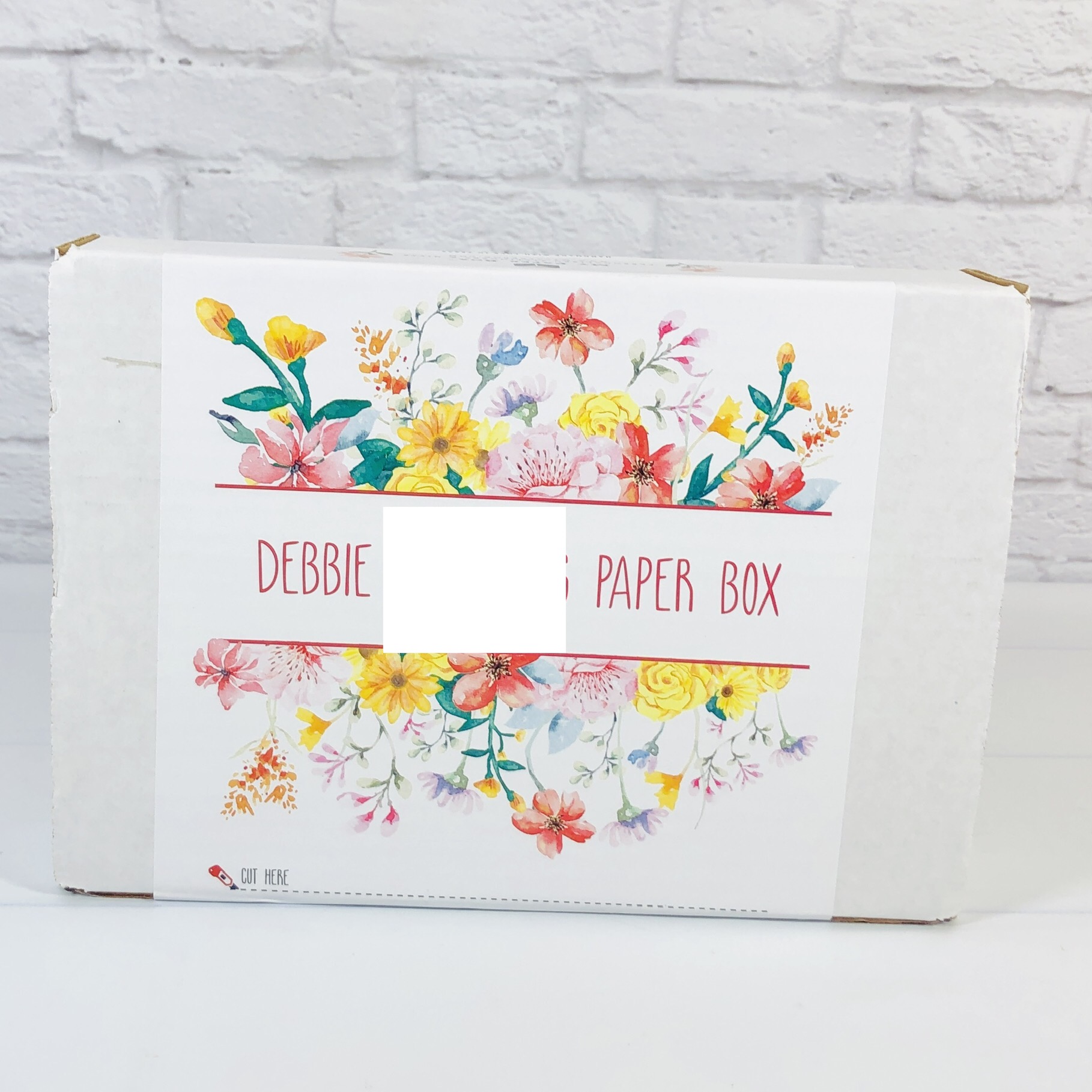 My Paper Box is a monthly personalized subscription box filled with personalized stationery! Imagine my surprise when I saw this cute, cheery box in the mail and it had my name on it! Each box will be curated to a theme and you can choose from two different levels and price points. The Mini Subscription is a collection of 3 personalized notepads and is $10 a month; The Grand Subscription comes with a Personalized Paper Box and a selection of items such as personalized notepads, cards, planners, and more and is $28 a month. Each month there will be a new theme and you receive the order for the Grand Subscription the month before so you will have everything ready to go when the calendar changes.
Make your notes a little more special with Personalized Stationery! One of a kind Stationery Subscription that puts YOU at the center of everything we do. Every box includes freshly designed, themed stationery products inscribed with your name. My Paper Box makes an excellent gift for stationery lovers. All guaranteed to bring a smile to your face.
DEAL: Get $5 off your first box. Use the coupon code 5OFFMYBOX.
I am reviewing the Grand Subscription Box!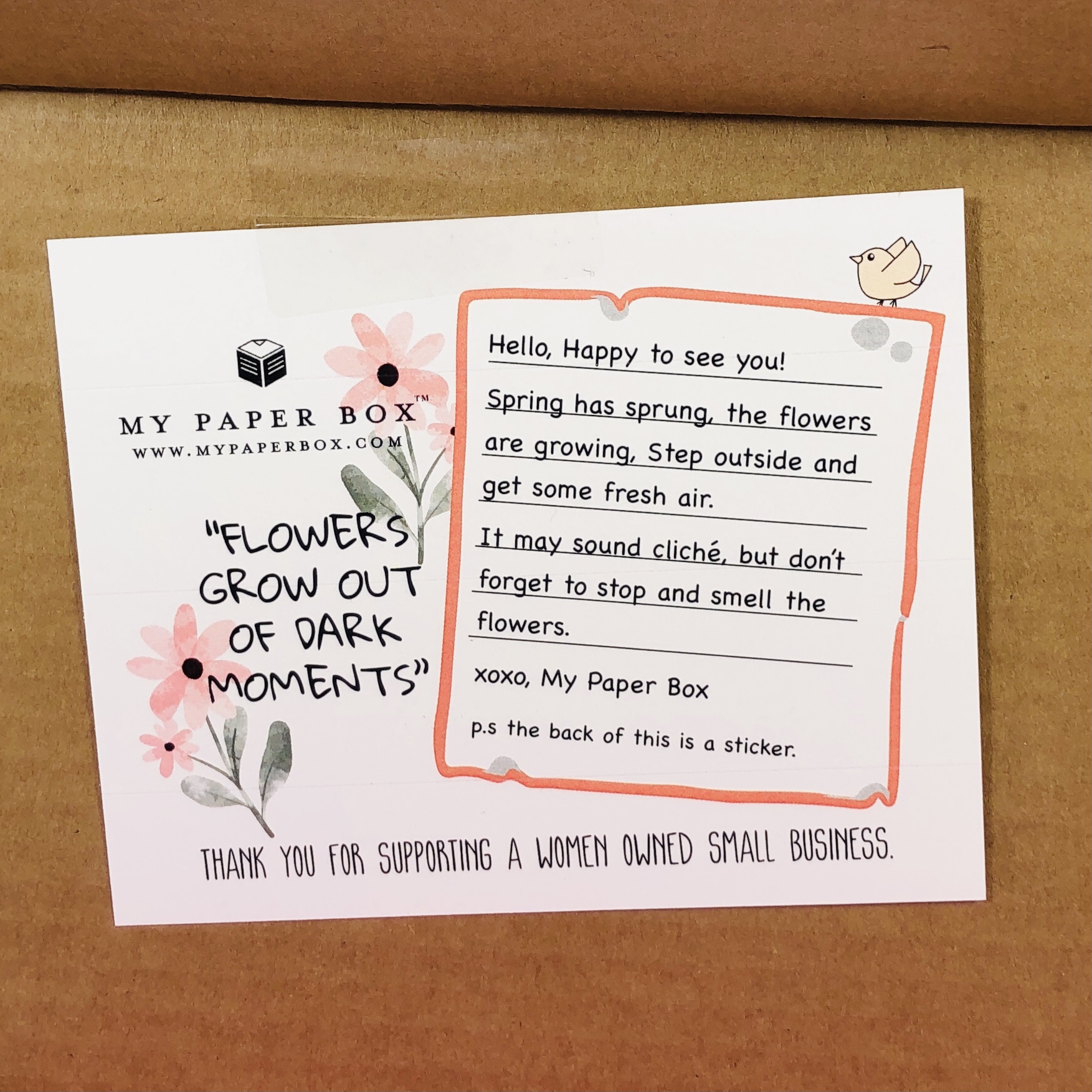 The inside of the box lid had a card with the theme listed and for May it's Flowers Grow Out of Dark Moments. The back of the paper is a huge floral sticker that says "spring is a time for new possibilities".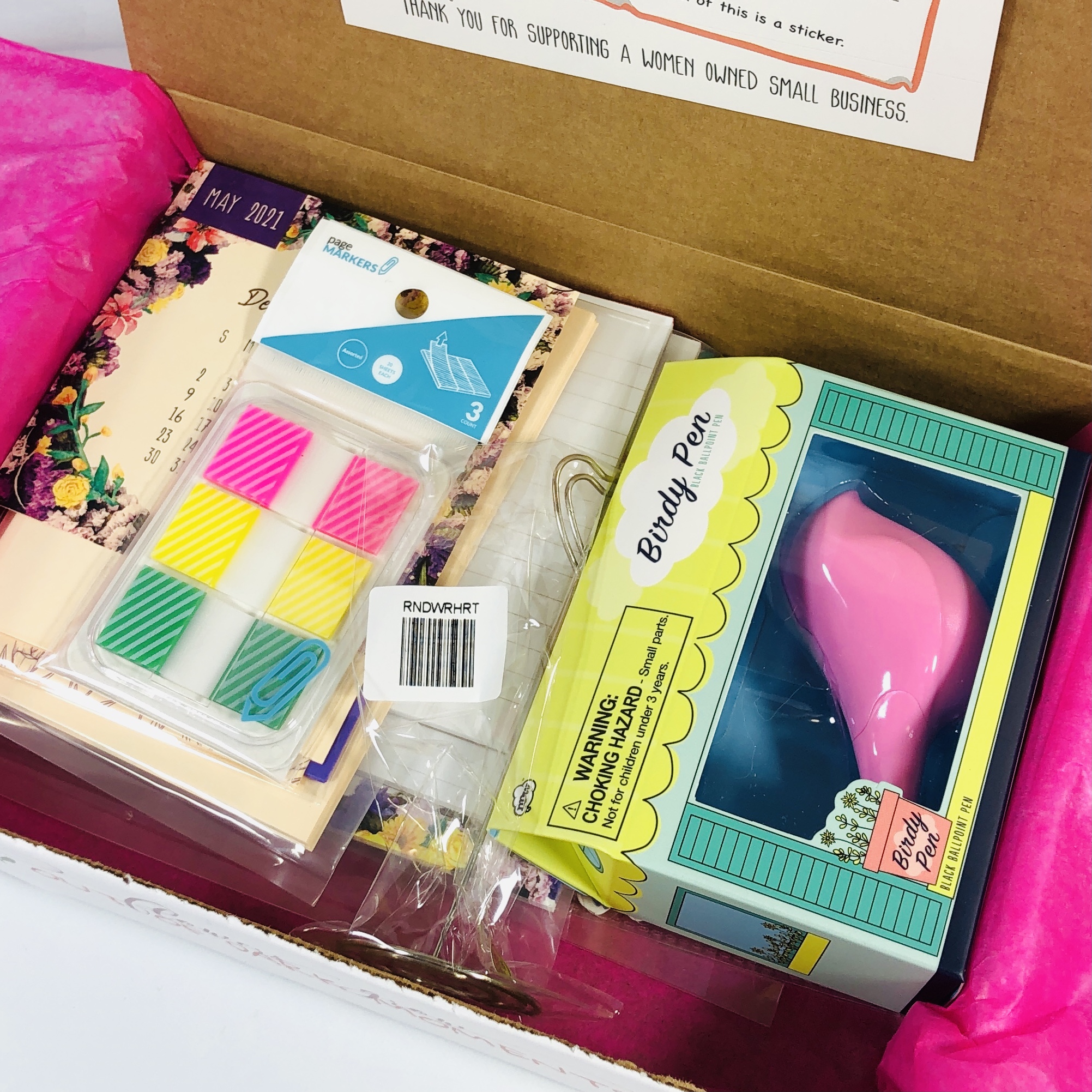 The presentation was pretty, with the items wrapped in bright pink tissue paper that was sealed with a sticker.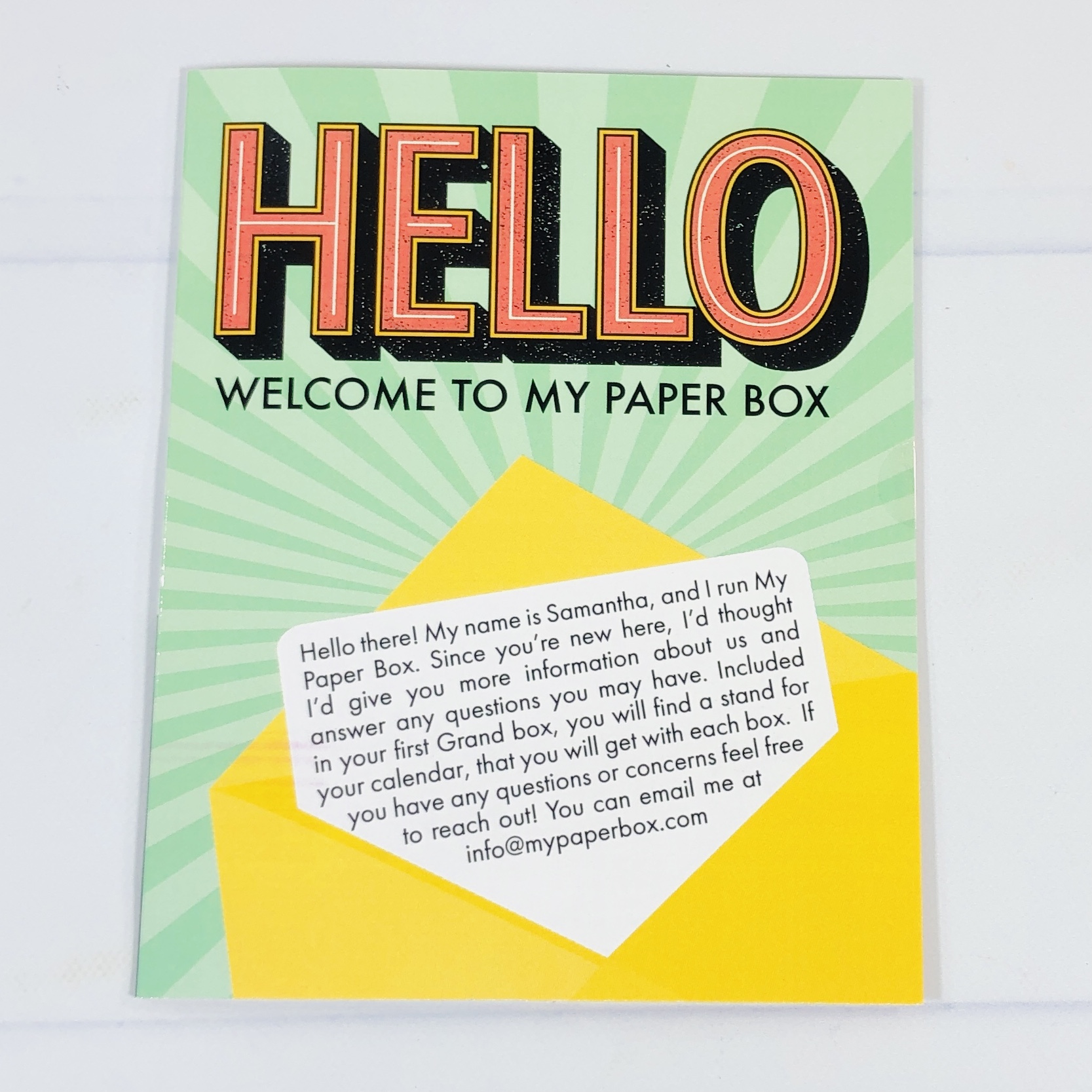 I received an insert with a note from the box owner, Samantha. It mentions that a calendar card will come in each box (see later in the review) and the first box comes with a holder so it will look lovely sitting on a desk.
The inside of the insert discussed what you can expect with this subscription. Keep this info handy for reference purposes.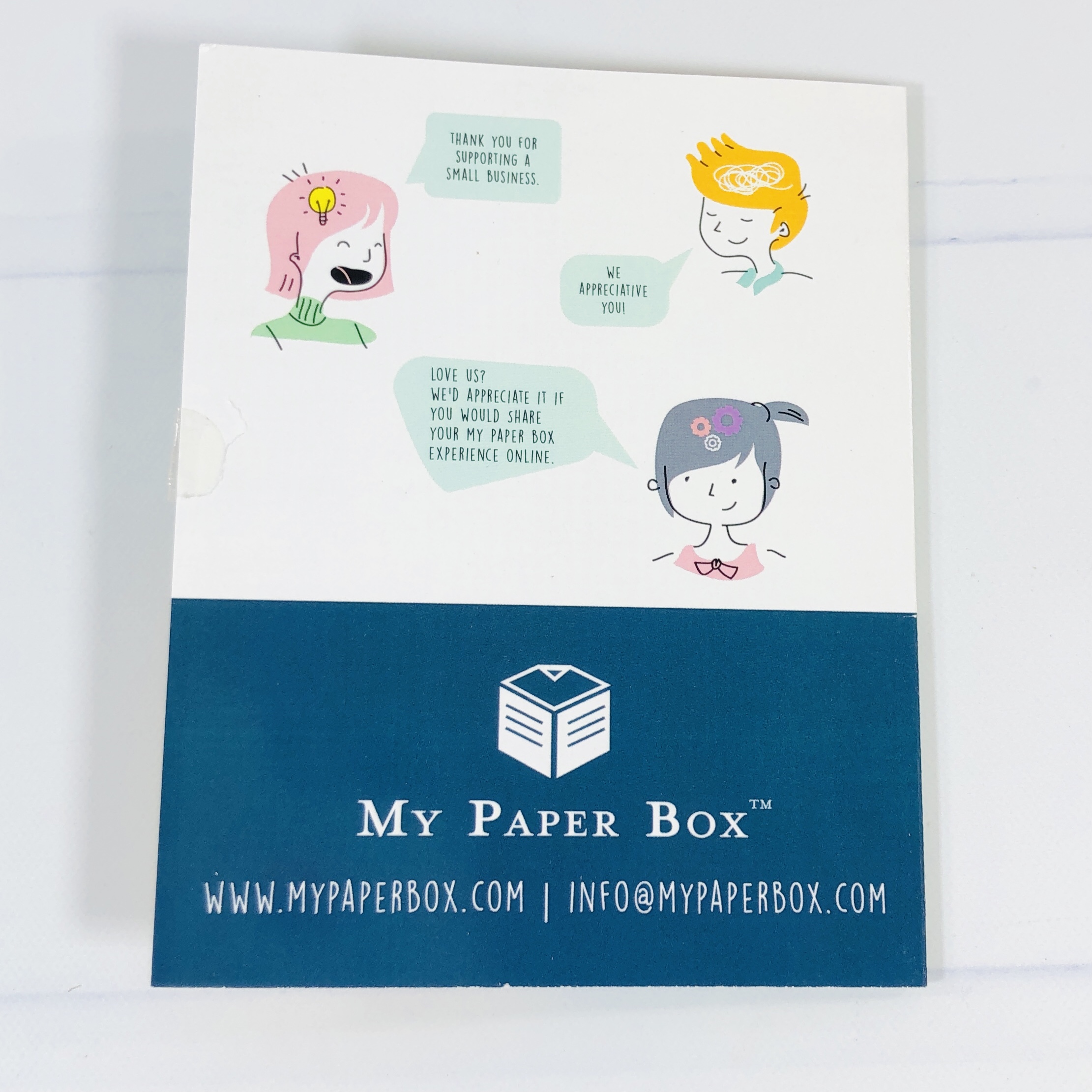 The back had contact info.
I also received a fancy booklet for May.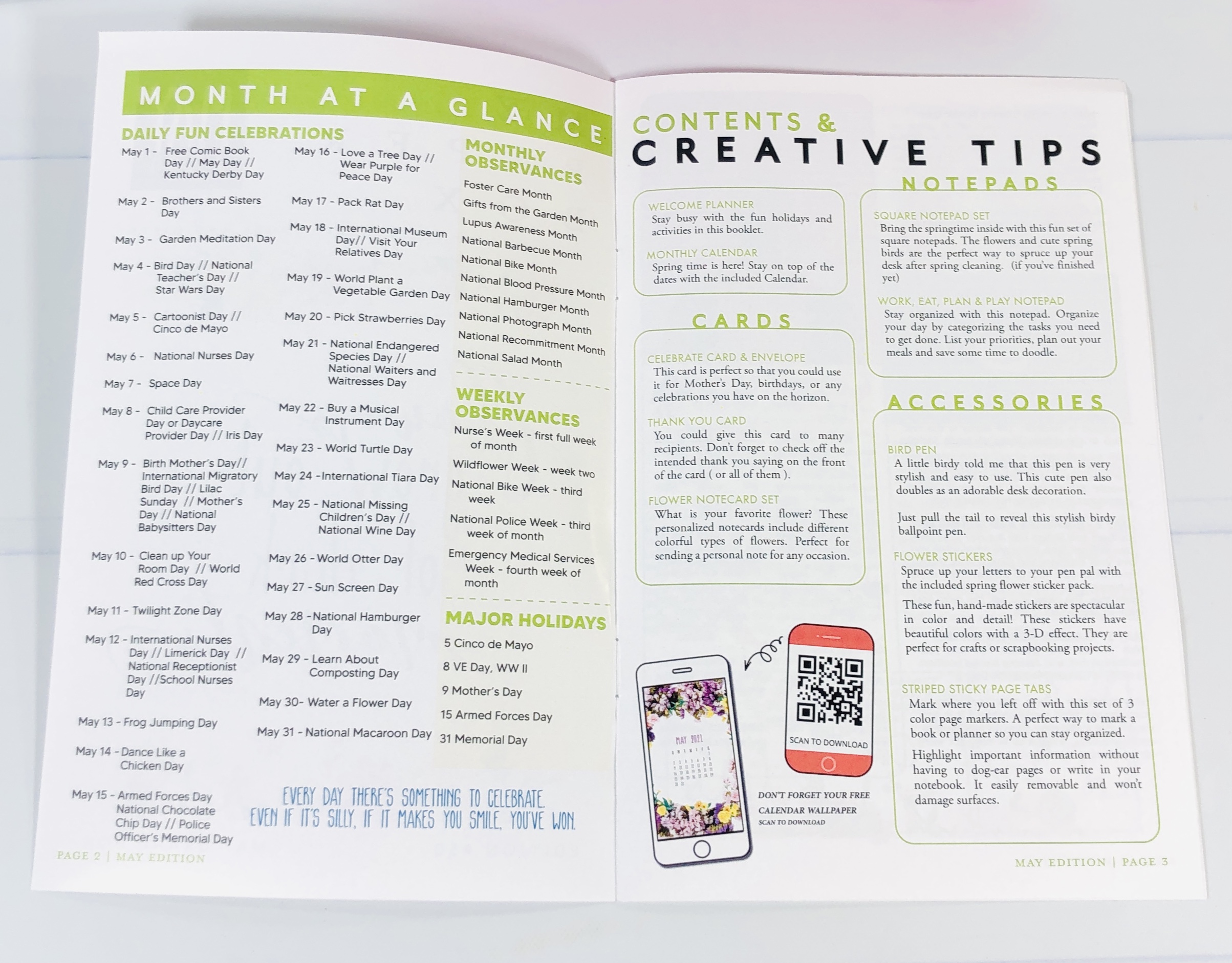 The inside described what I received in my box and also had a cool guide to all of the celebrations, big and small, coming up this month. May 28th is national Hamburger Day so I know what I will do to celebrate when it comes!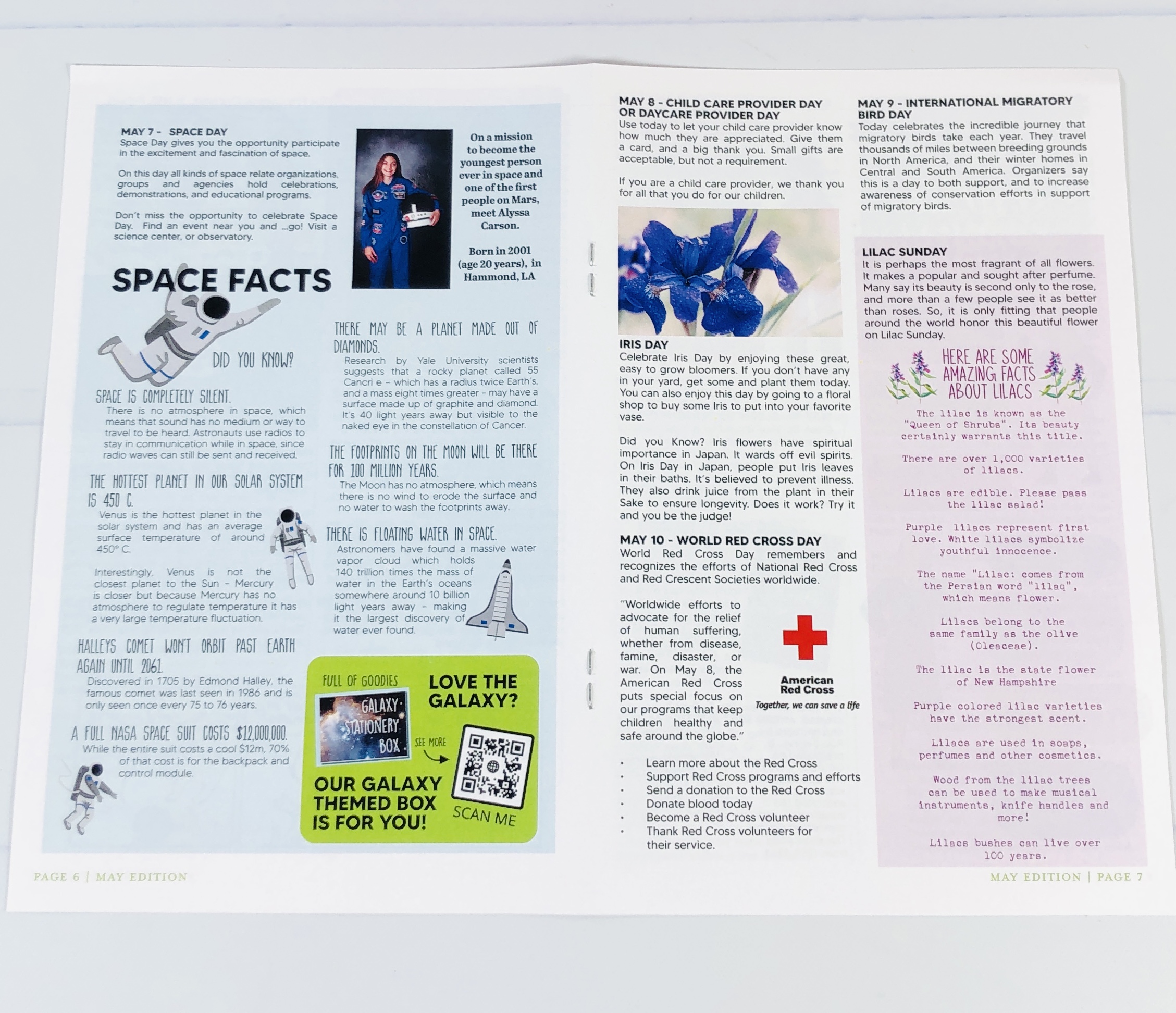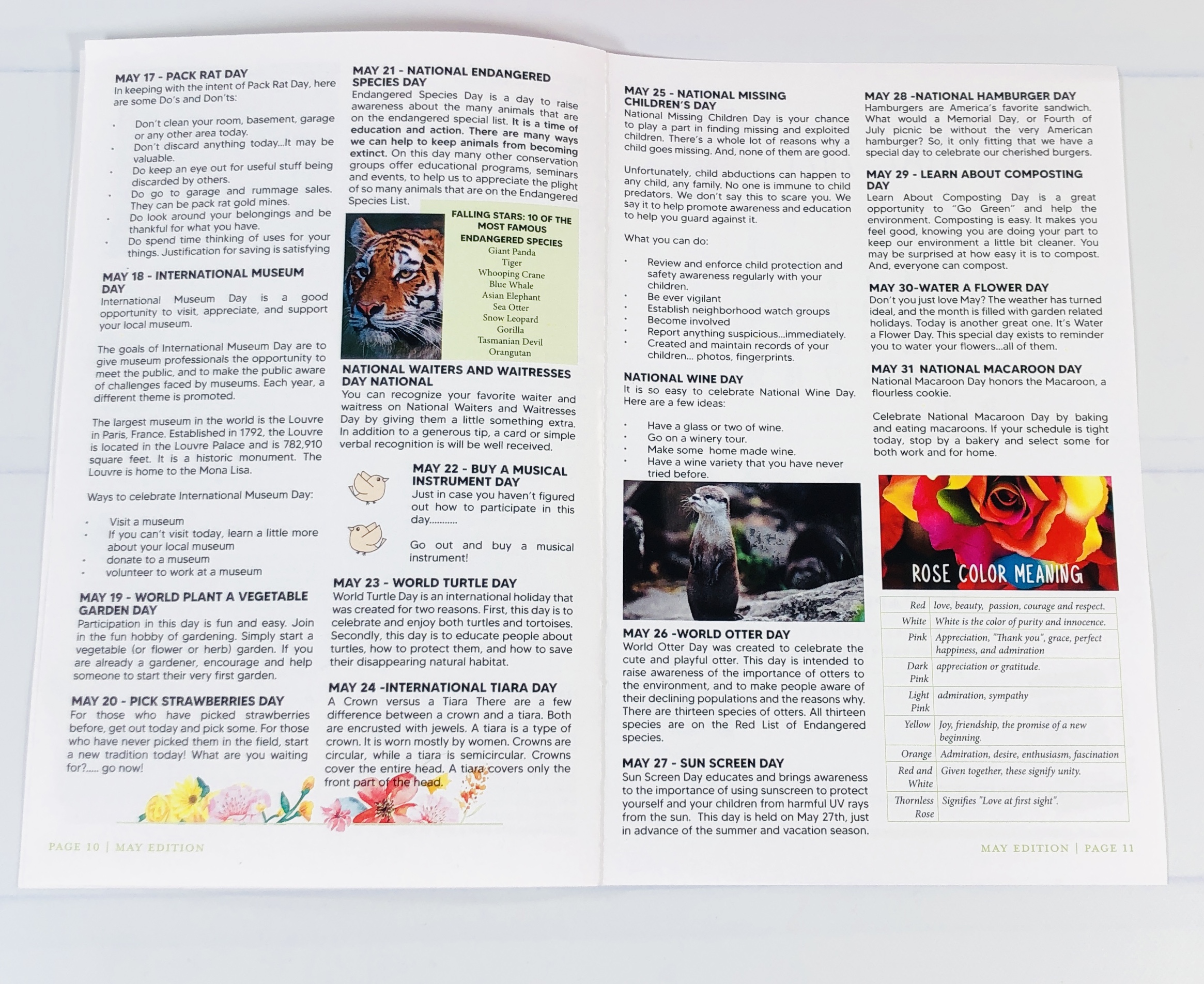 There are a lot of celebrations that I have been missing out on, thanks My Paper Box for listing them for me!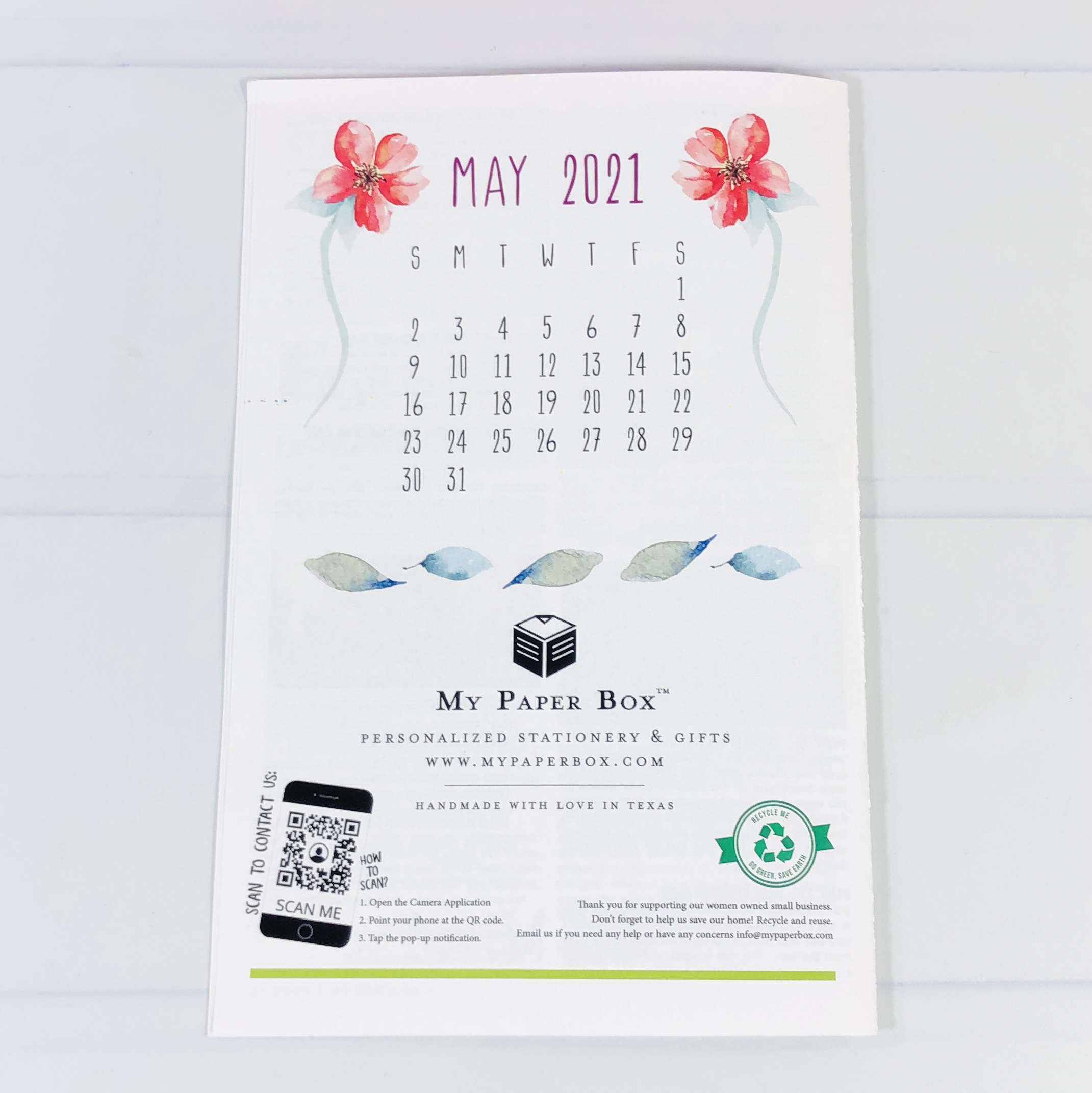 The back has a calendar for a quick glance (I see that I need to celebrate those hamburgers on a Friday).
Everything in my box! I'm already impressed, and I haven't even examined anything yet!
Page Markers I most often use page markers as I am going through a cookbook. I just tag the pages and can easily refer back to them later, and of course it's easy to remove the stickers when finished.
NPW Birdy Pen ($5.95) What a cute way to decorate a desk!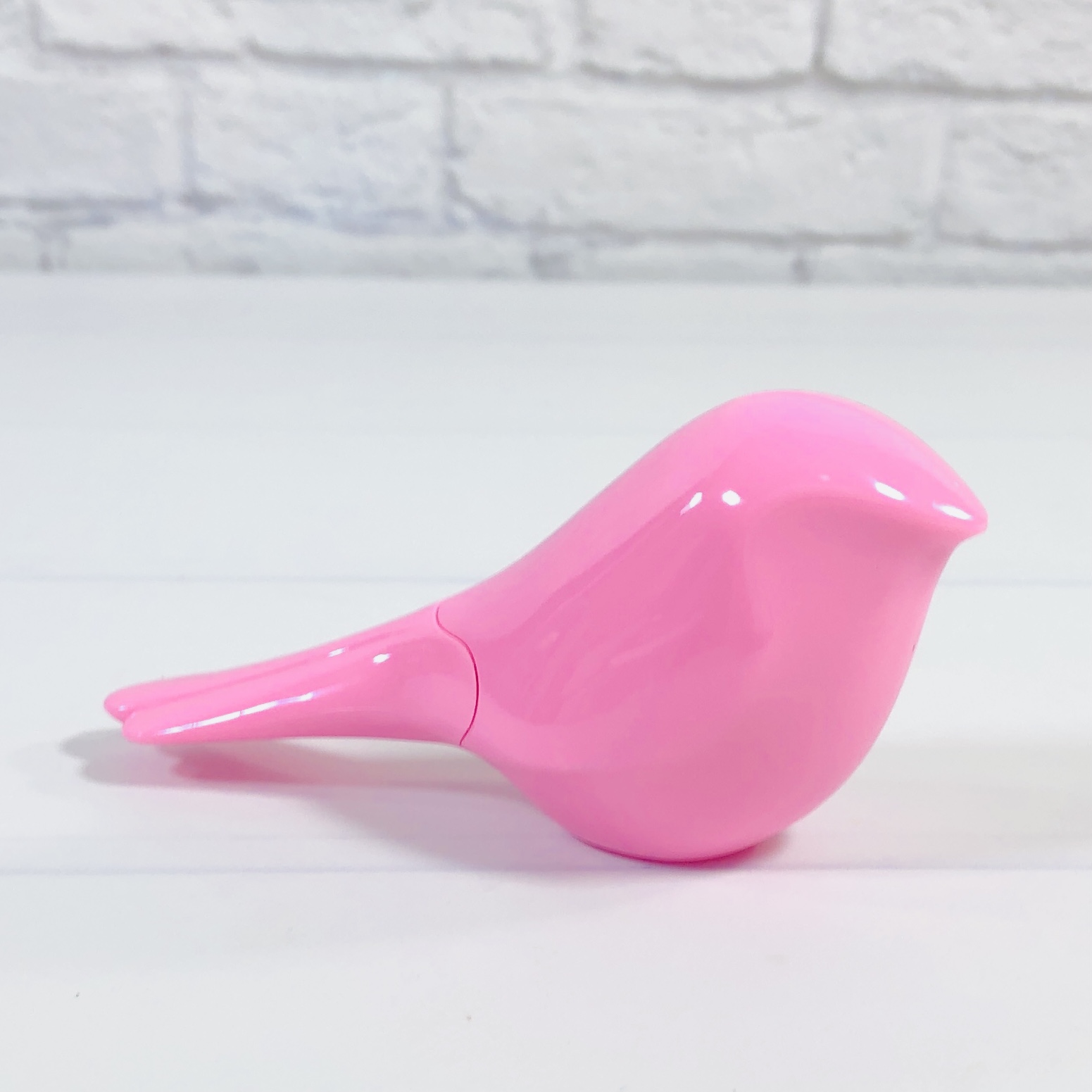 This black ballpoint pen is shaped like a sweet little bird.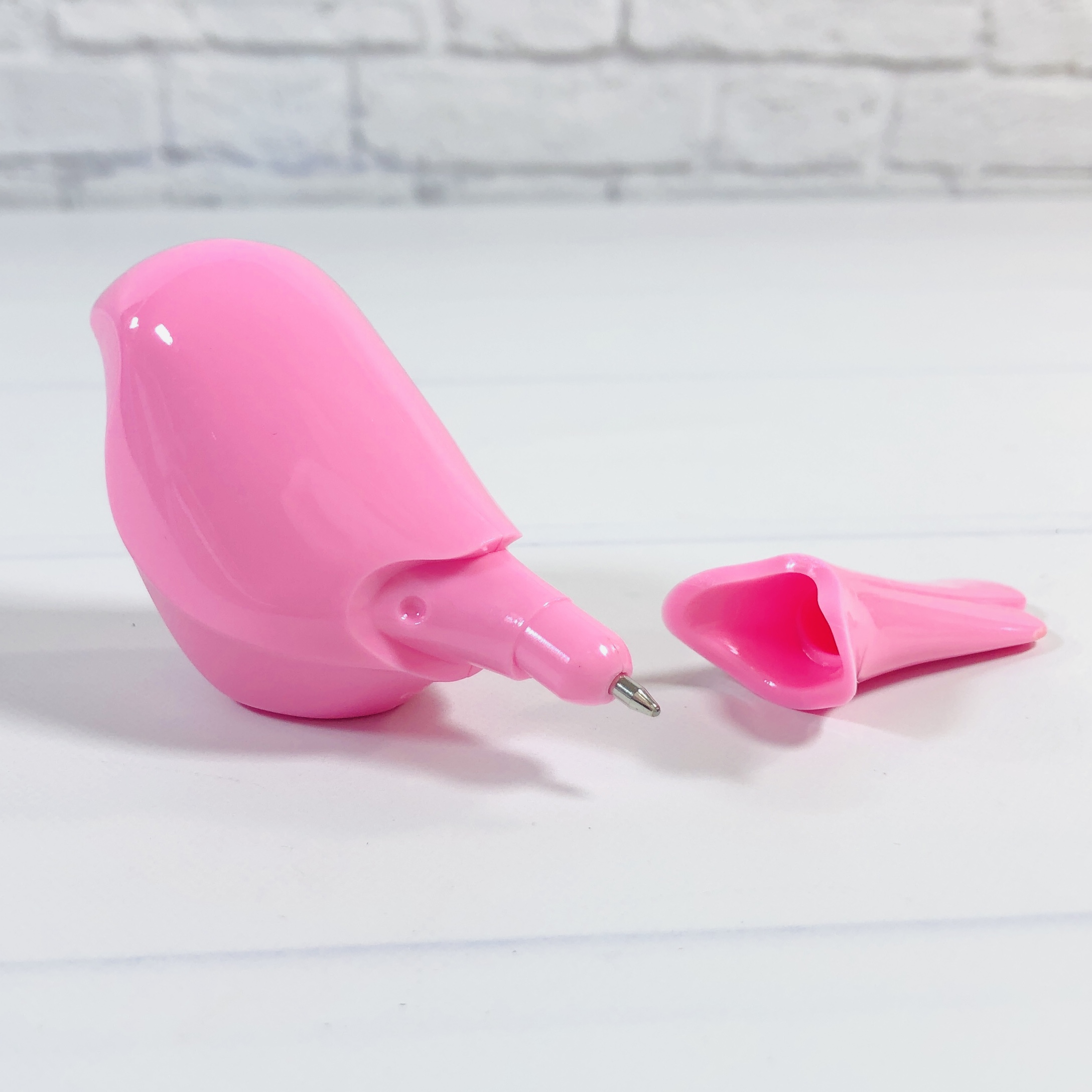 Remove the tail to access the pen!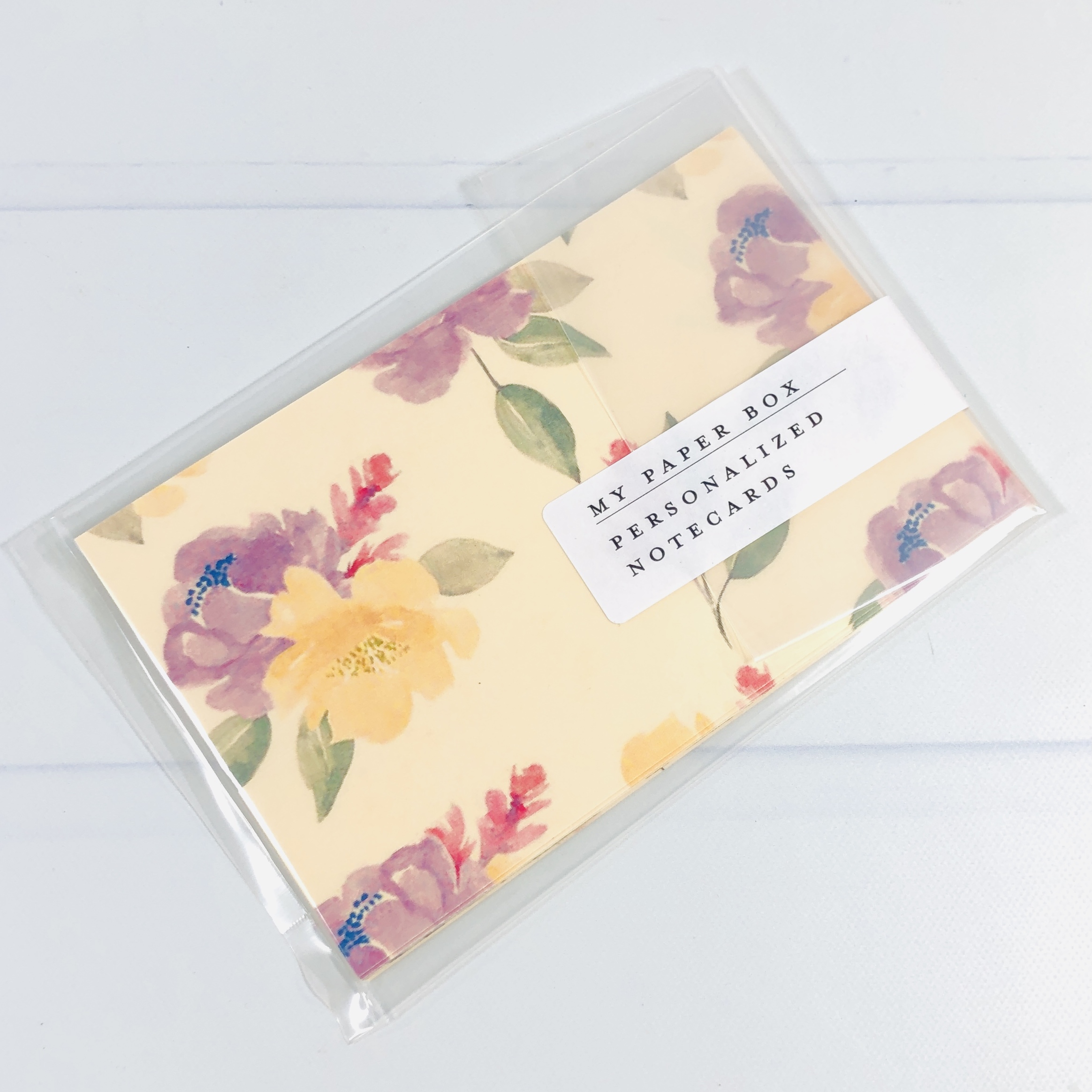 Personalized Notecards A set of nine notecards makes it easy to dash off a little note to a friend.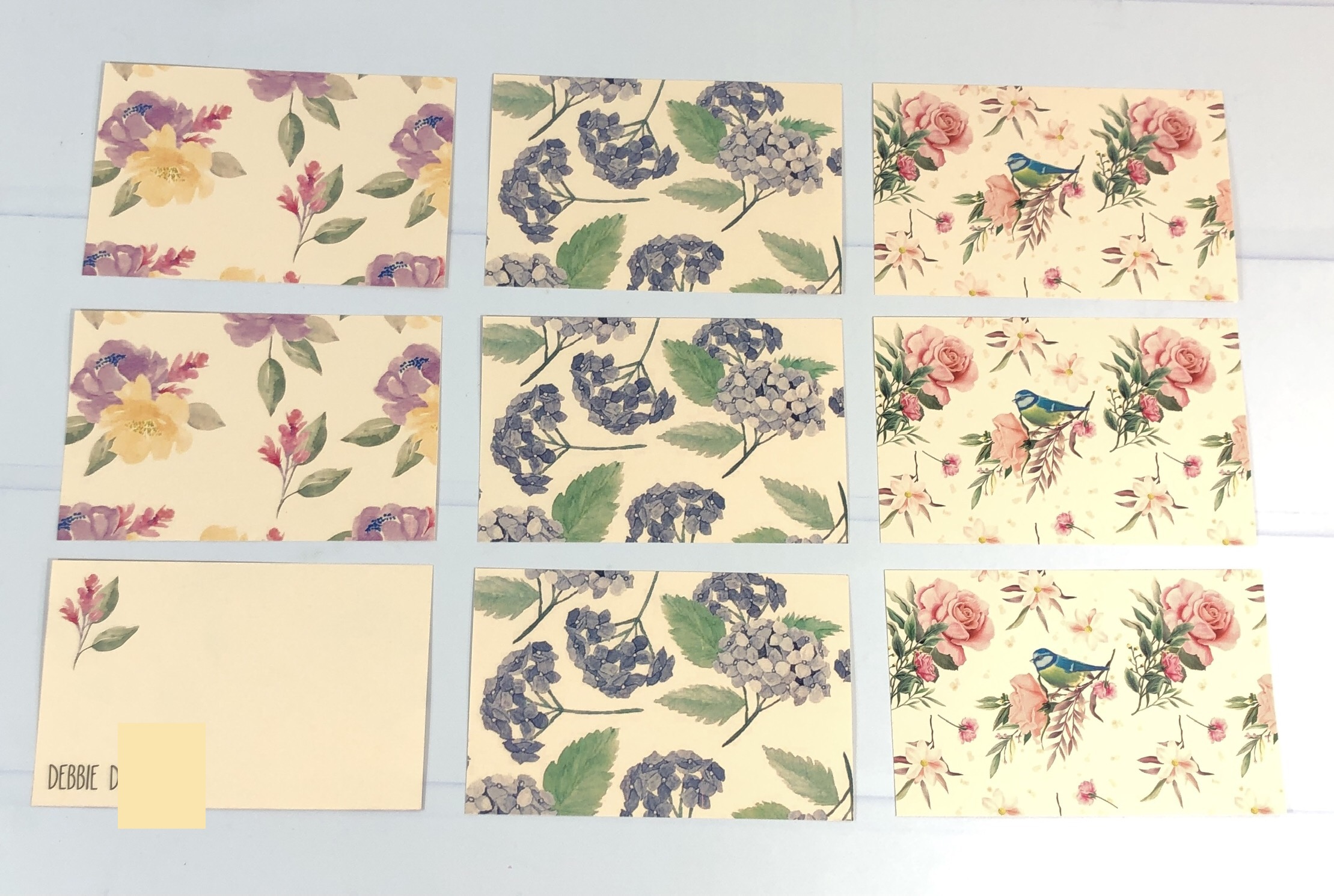 There are three different floral patterns and each one has my name on the front. They measure 3.5″ x 5.5″ and are made of sturdy paper. Did you notice the pretty blue birds on the cards on the right?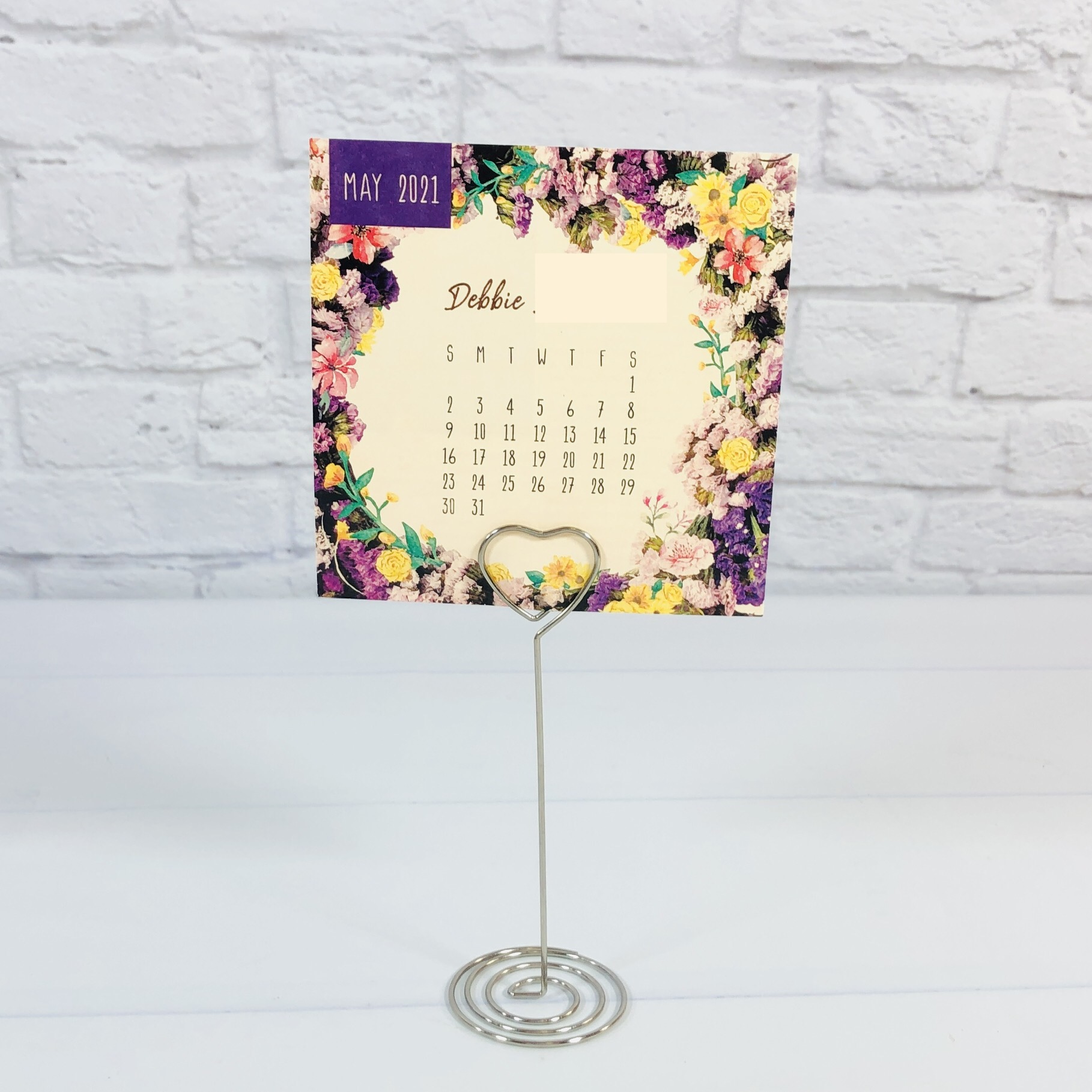 Heart Display Stand (find similar item here) Your very first box will come with a stand so that you can easily display the monthly calendar. This stand is silver toned and is about 4.5″ tall. Here you can see the front of my Monthly Calendar.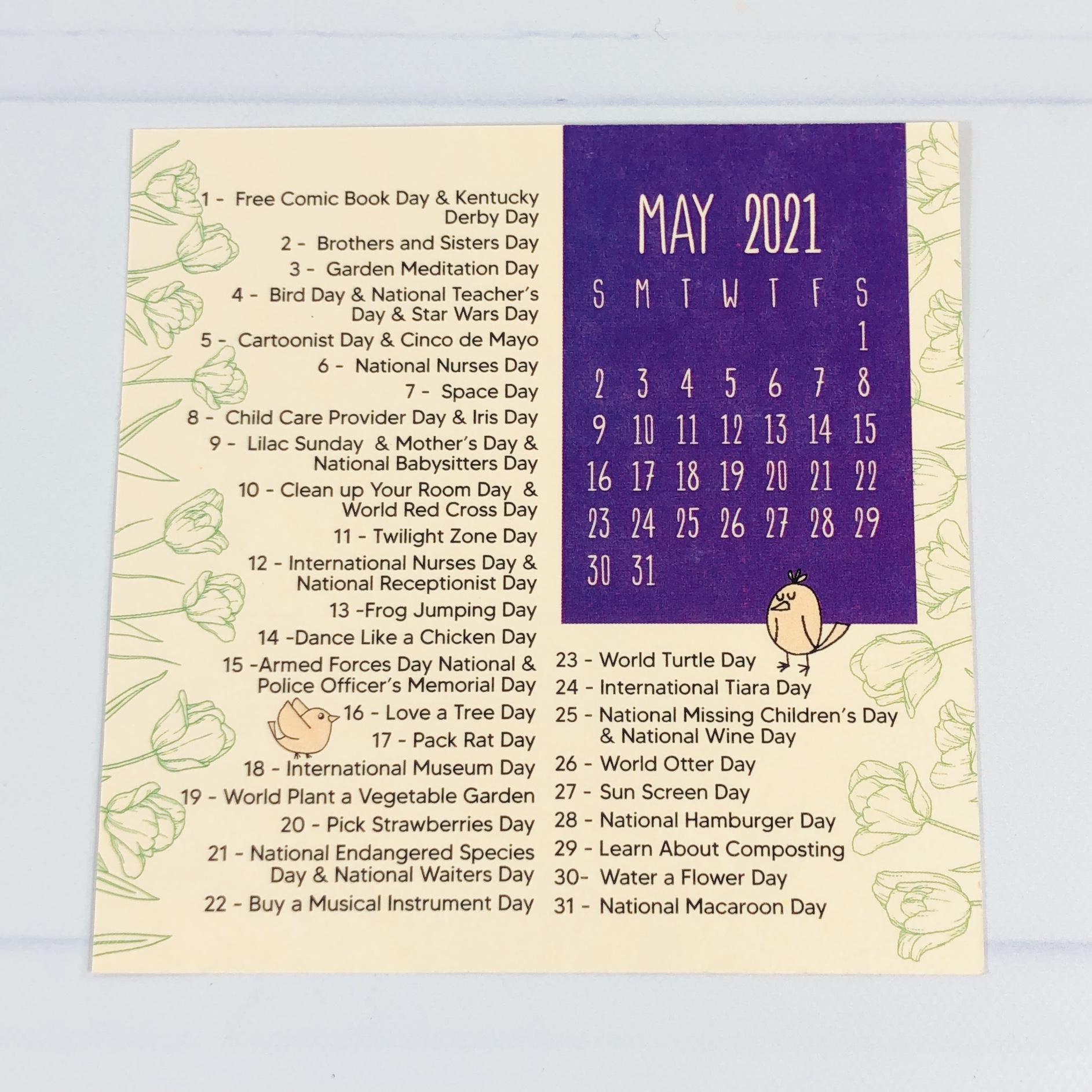 The back lists those fun holidays and is easy to access because it will be right there on my desk!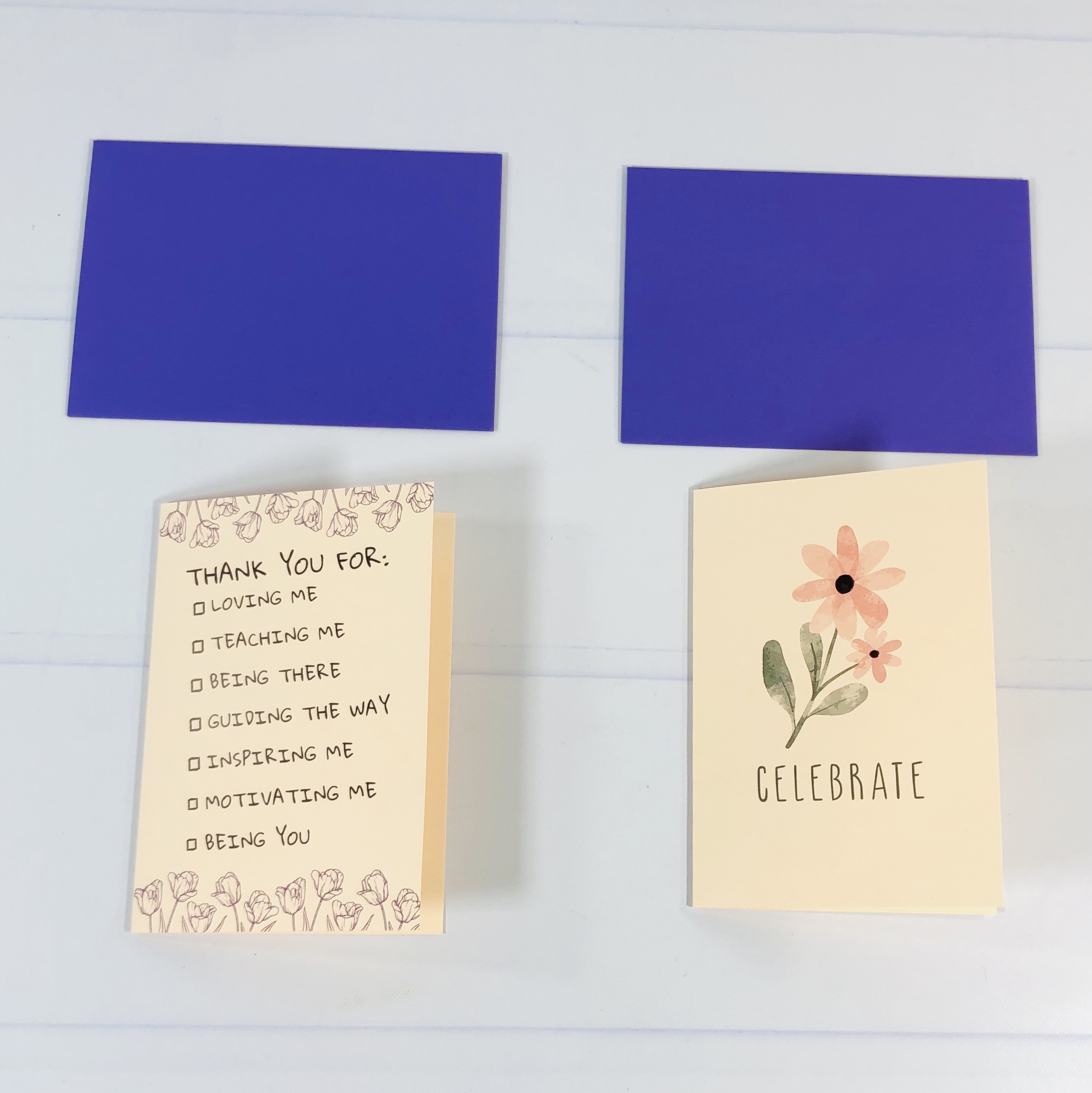 Thank You and Celebrate Cards Two cards were included and they came with matching envelopes. Each card is about 3.5″ x 5″. The inside of the thank you card says "THANK YOU FOR ALL YOU DO" while the celebrate card reads "TODAY WE CELEBRATE YOU, LOVE" and then each one has my full name.
Stickers I received two sets of stickers to add some pizazz to snail mail. This sheet has 8 layered flowers that have silver and glitter for all kinds of sparkle. They are about 1.5″ wide.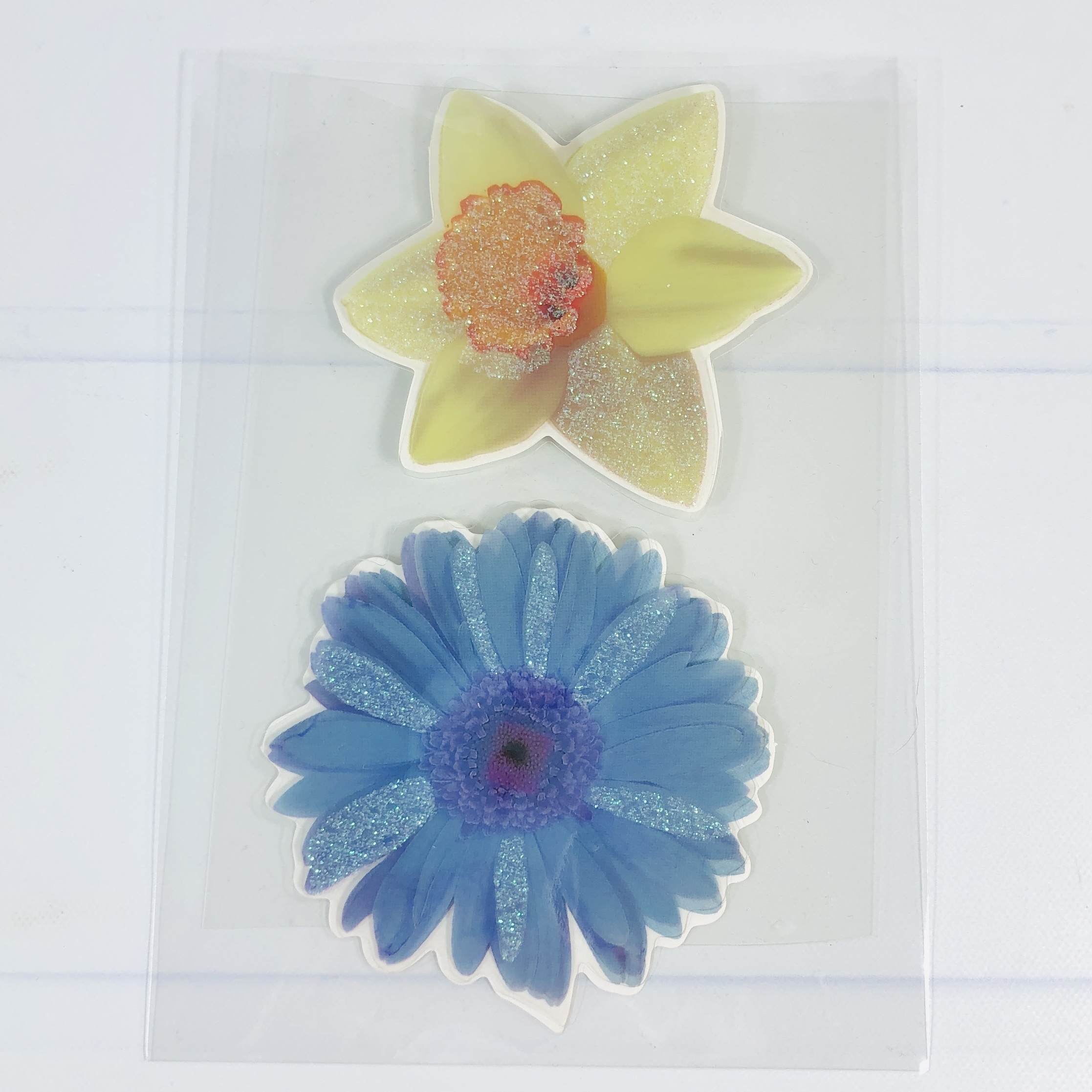 The second sheet has two more layered flowers but these are bigger, about 3.5″ wide!
Square Notepad Set I love that these three personalized notepads are in different sizes and have different illustrations, but they are all three just my style. The pad on the left is 5.5″ square, the top left is 5″, and the bottom left is 4.5″. I keep them in different parts of the house so I can jot down a quick note wherever I am. I think there are 25 pages in each pad.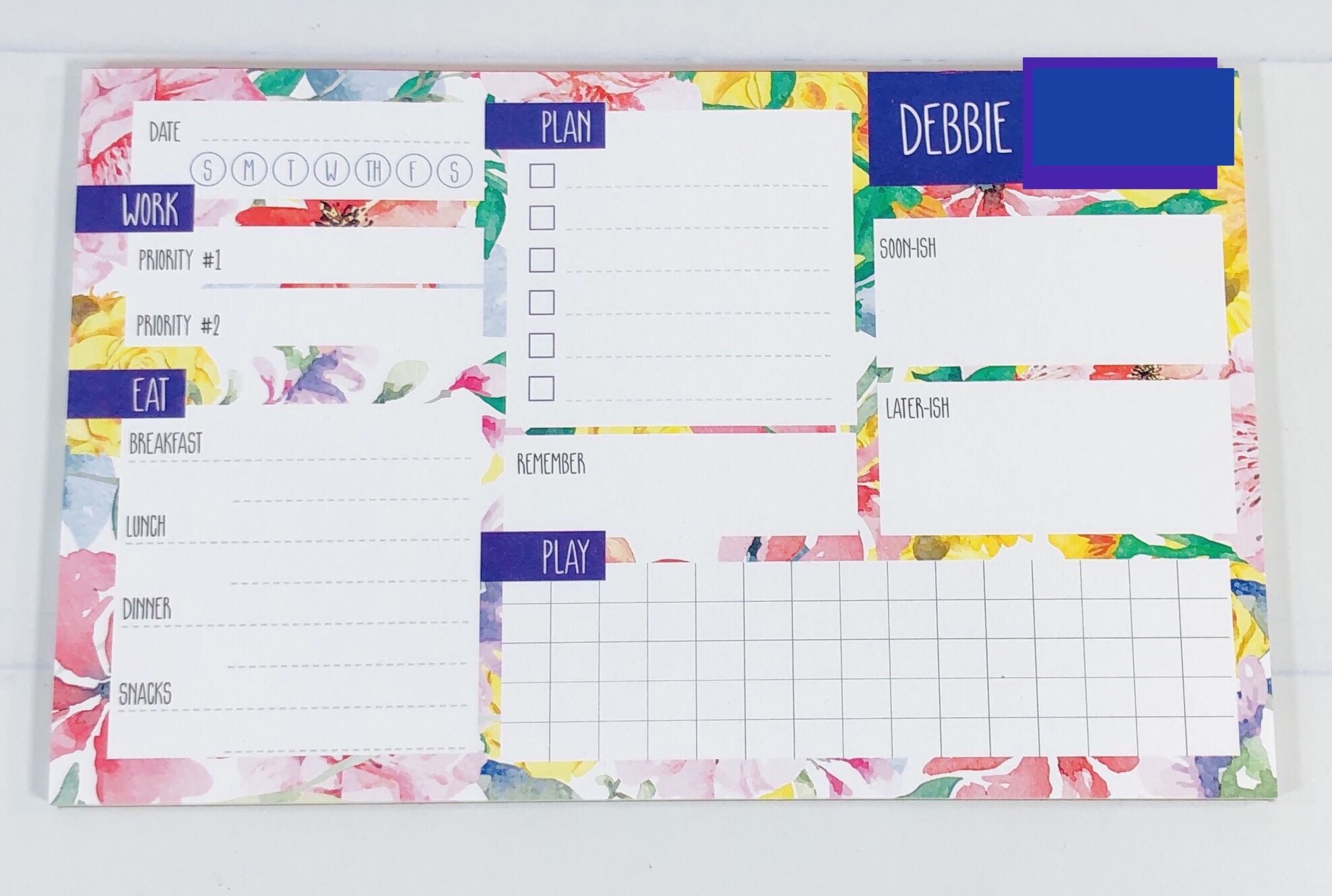 Work, Eat, Plan, Play Notepad My final notepad is a mini planner and has lots of spaces to fill in to keep me on track throughout the day. There are 25 pages and the pad measures 8″ x 5″.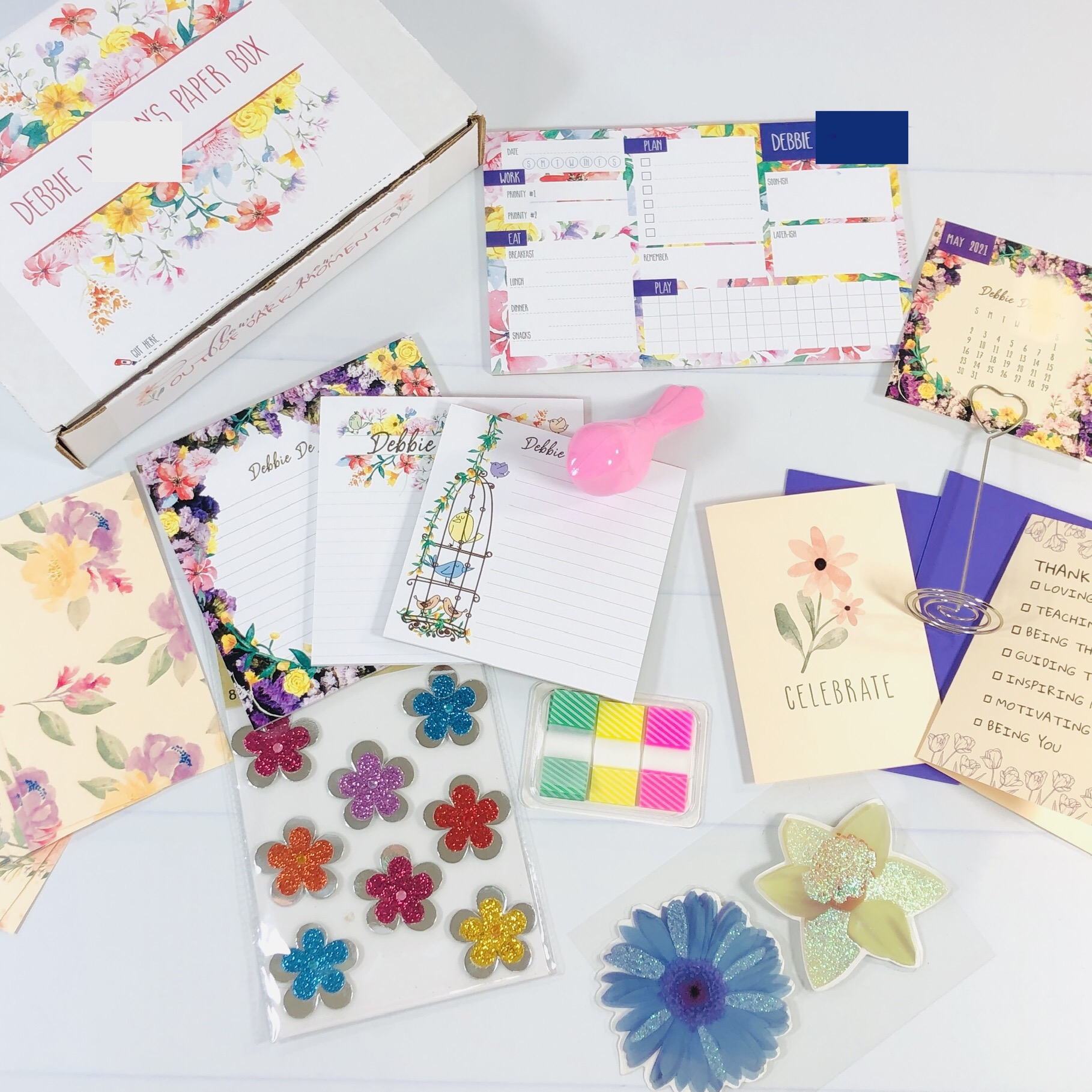 I was enthralled with all of the beautiful floral items in my May My Paper Box! I love flowers and there were floral patterns galore and I couldn't be more pleased. Everything was pretty and feminine and colorful and ack, I just love it all! This subscription is perfect for those who like to have stylish, pretty stationery on their desk, whether that's at home (possibly on the kitchen table) or in an office. It also makes the perfect gift for those who have unusual names, since everything can be personalized to the recipient.
What do you think of this month's box?