My Little Town is an activity subscription for kids. They send materials that kids can use to create a new little town every month! Each box includes an exclusive coloring book type facade of a historical building to color, townspeople, and town items, along with themed goodies to dress up or play with and an exclusive story based on the historical building of the month. The subscription is $29.95 per month.
DEAL: Get 20% off on your first box! Use coupon code HS20OFF.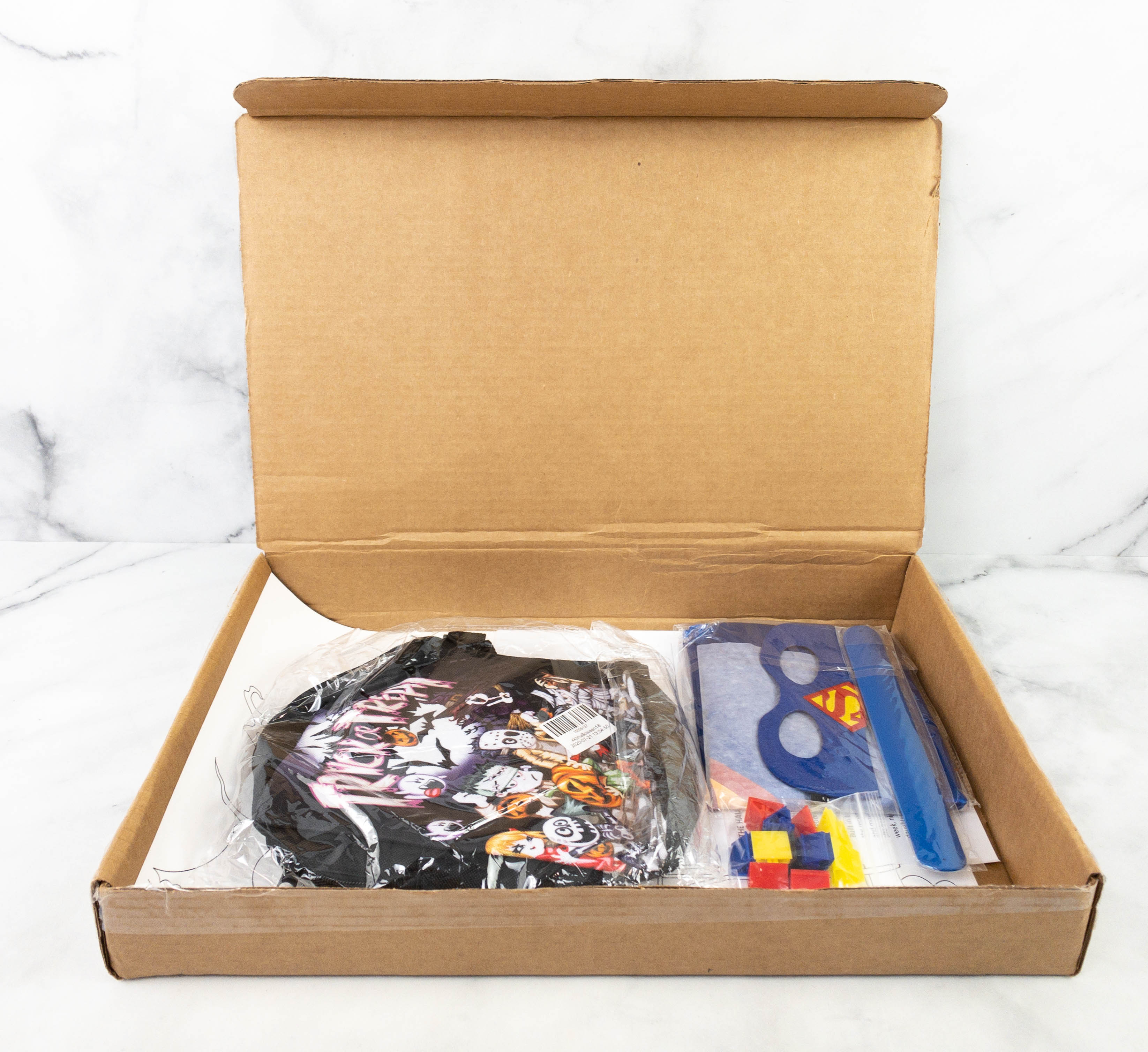 The items came in a plain brown box.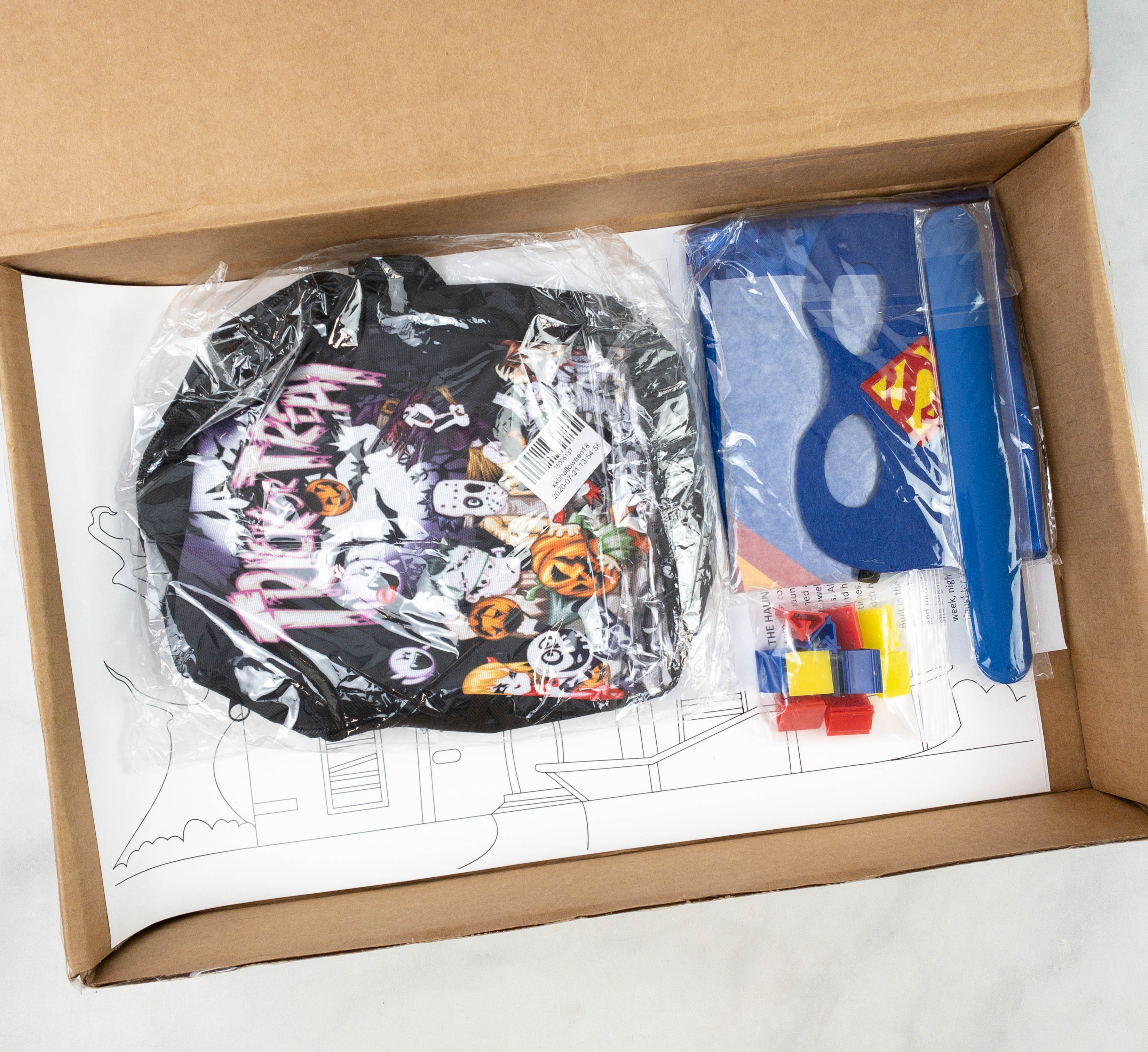 There was no extra packaging except for the plastic pouches but the items arrived in good condition.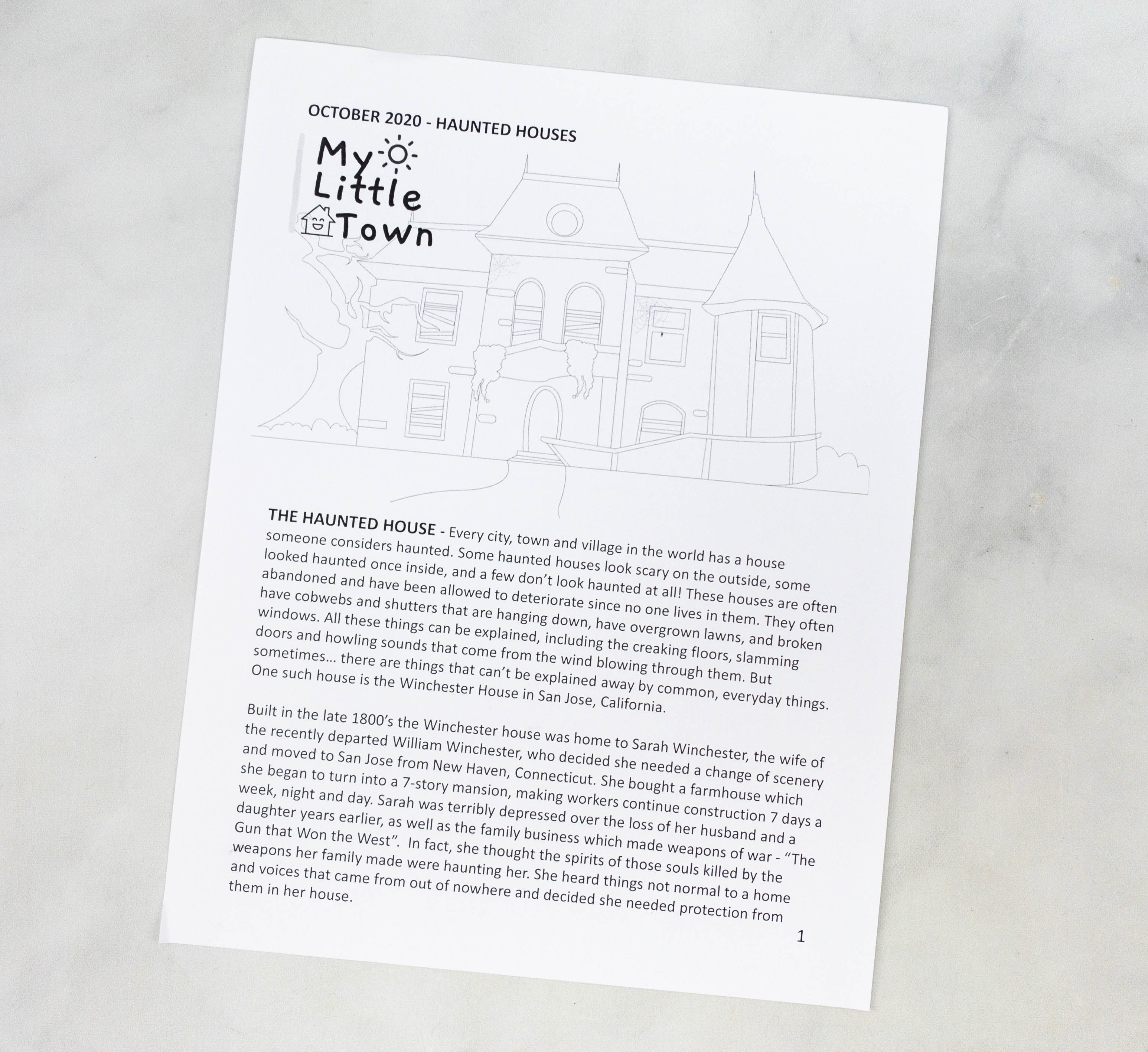 This sheet has a brief overview of this month's activity. The October 2020 box is about Haunted Houses!
We are late on this review but the kids loved playing with this box in Spring nonetheless!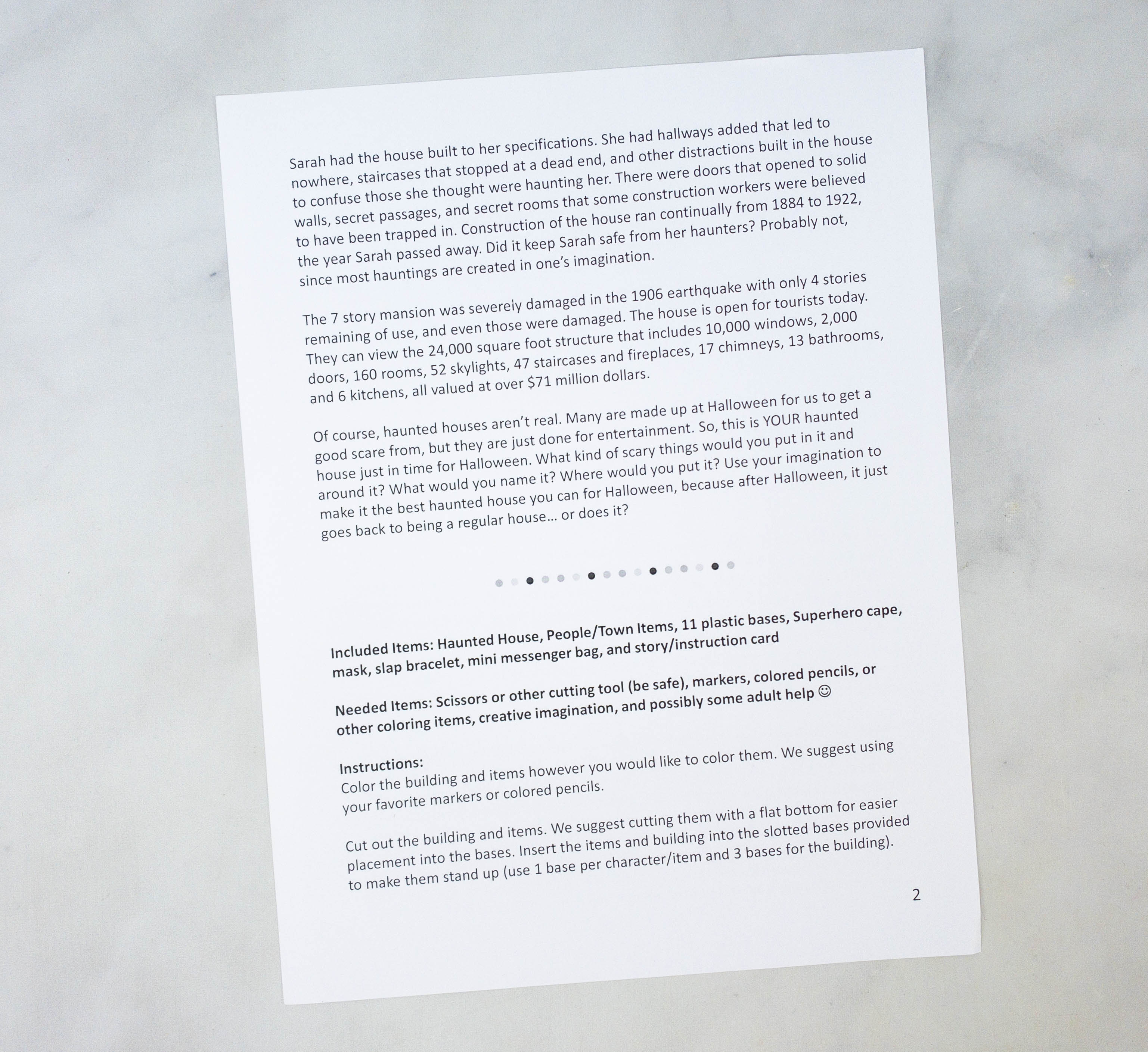 My kids had fun reading the story behind the project. The info sheet also has a list of items included in the box.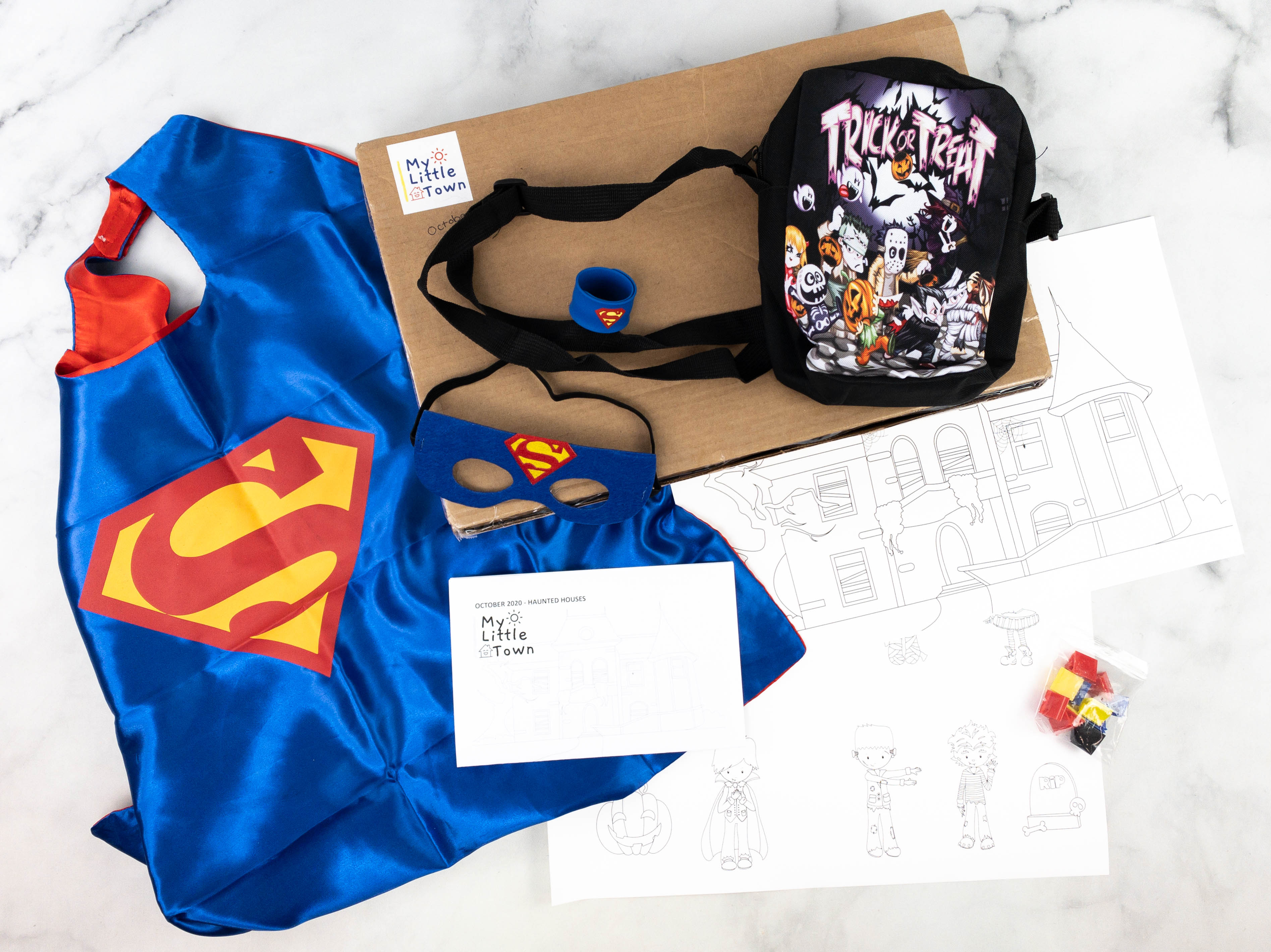 Everything in our box!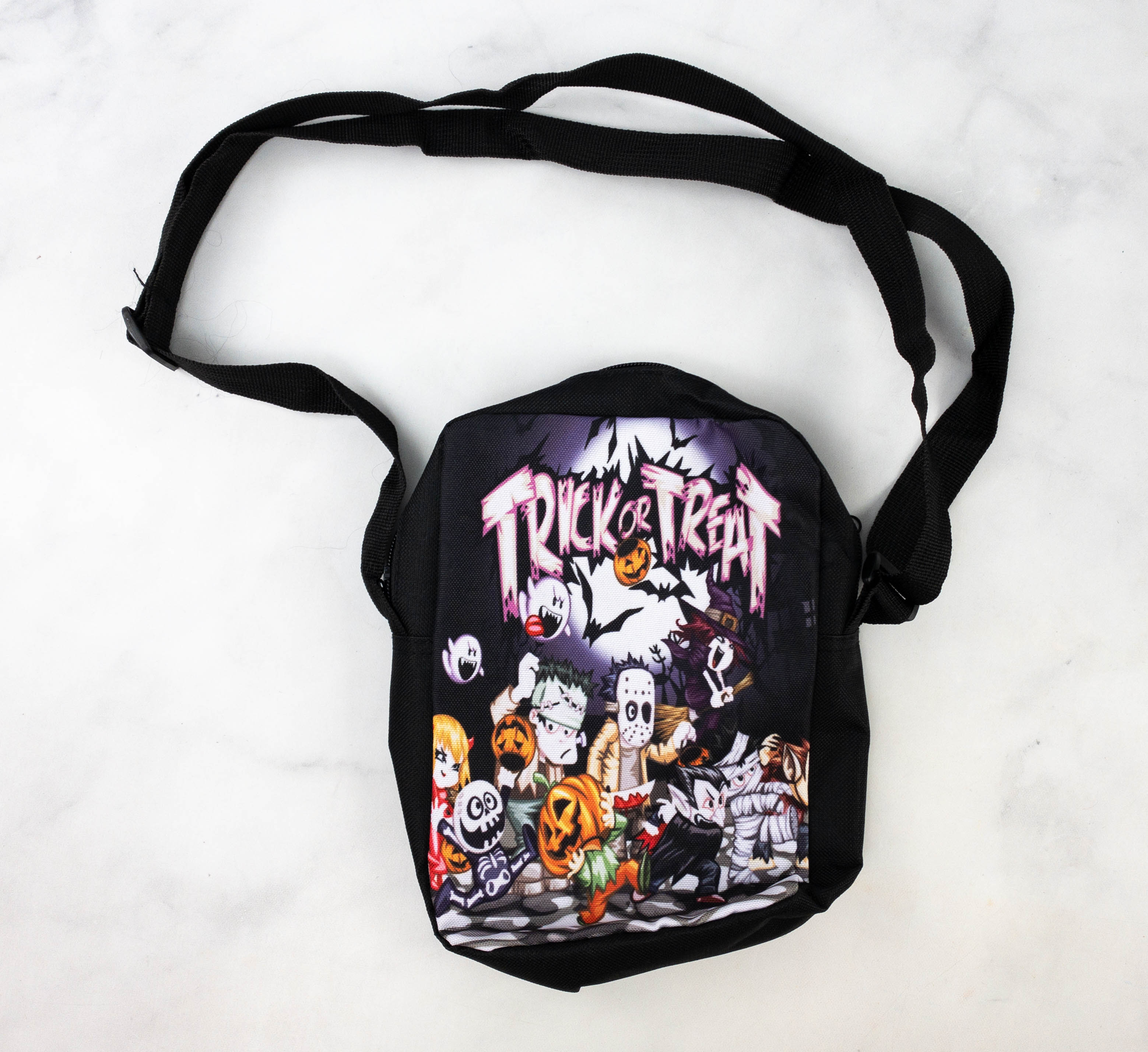 The box included a few gift items, including this Halloween bag.
From Frankenstein to Friday the 13th's Jason Vorhees, this bag sure is filled with creepy characters. It also says Trick Or Treat at the top!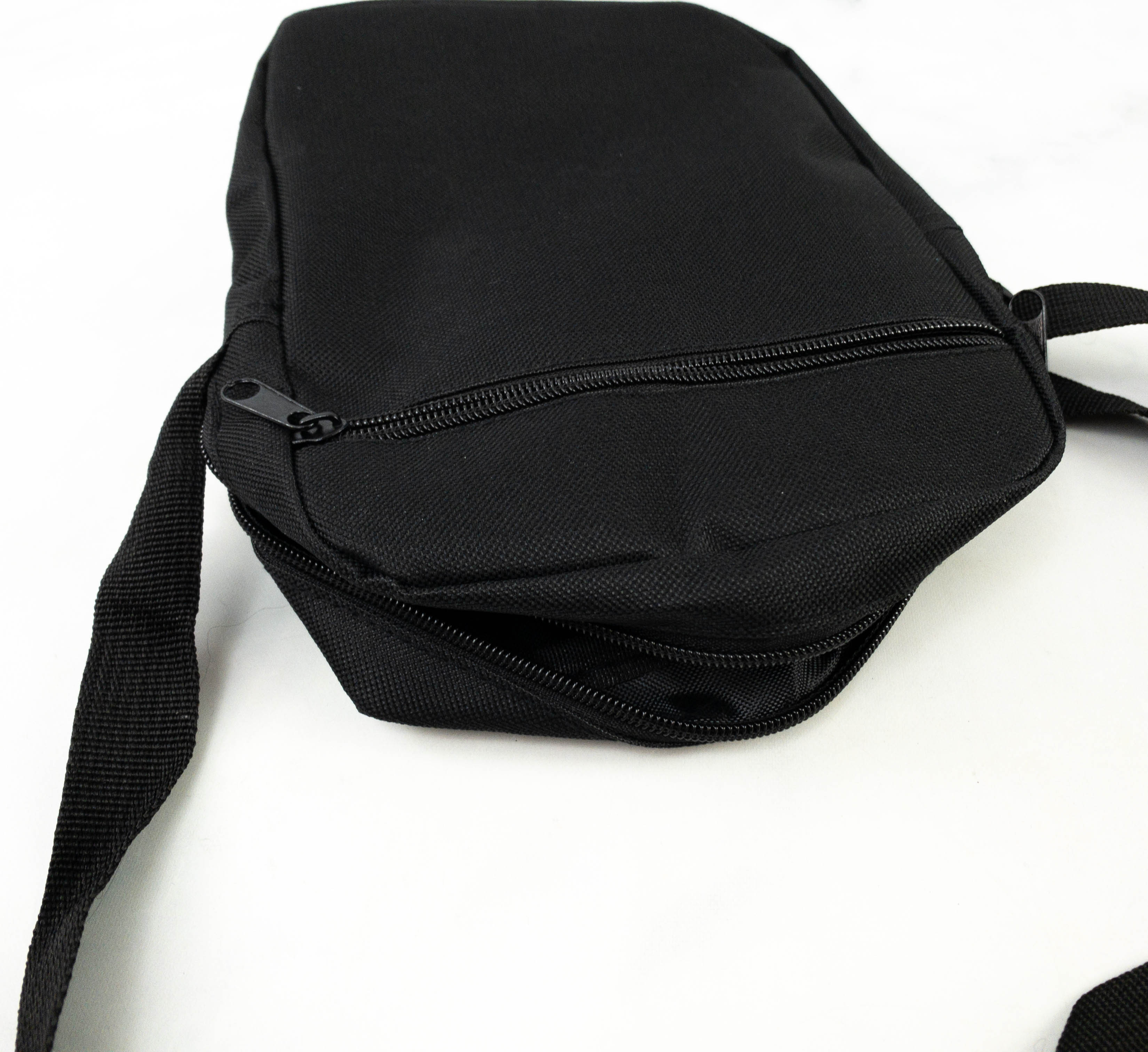 This bag has 2 compartments, both of which are enclosed by a zipper so treats can be tucked securely inside.
My daughter loves this slapband featuring the Superman logo!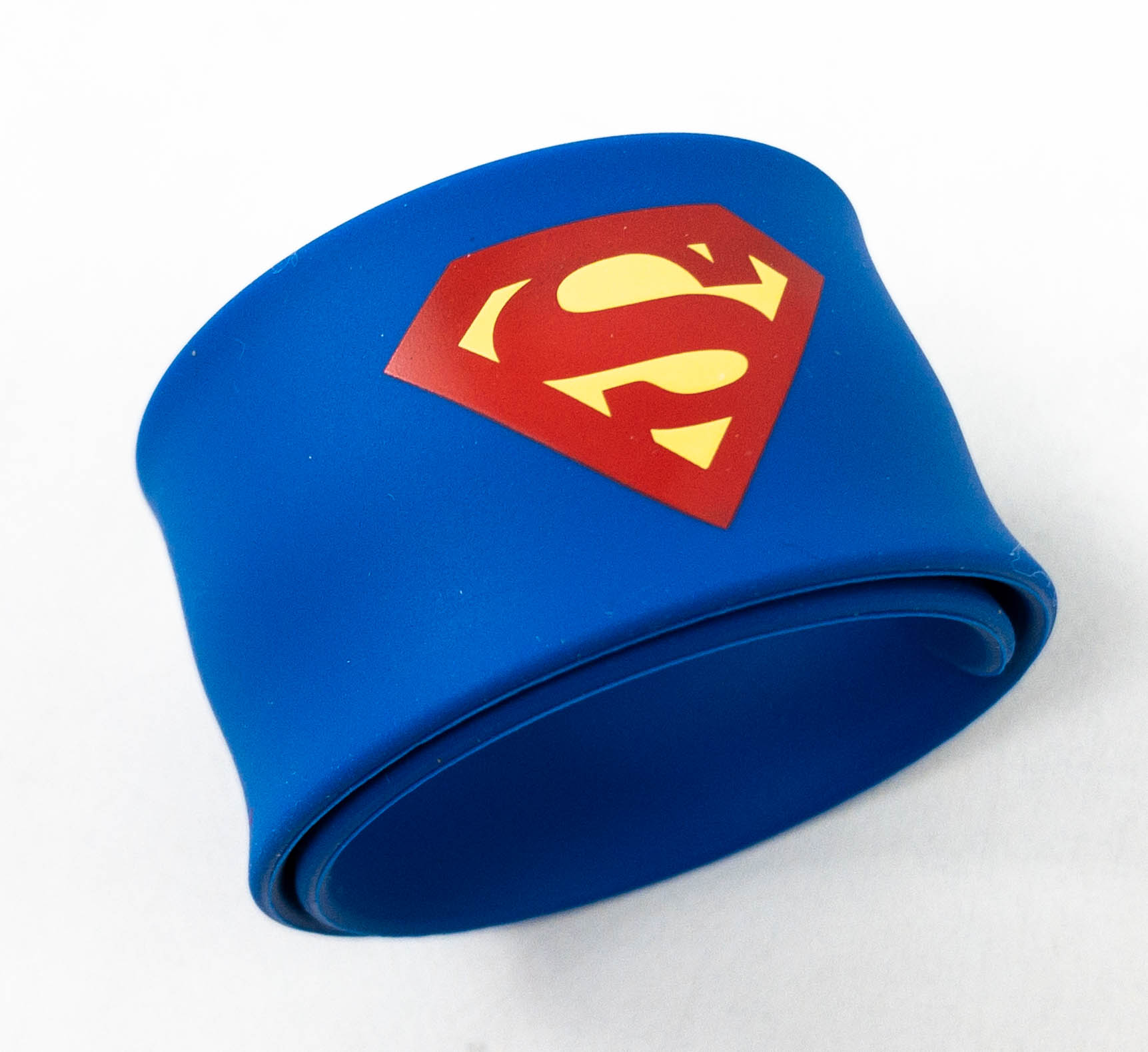 It has a royal blue base color.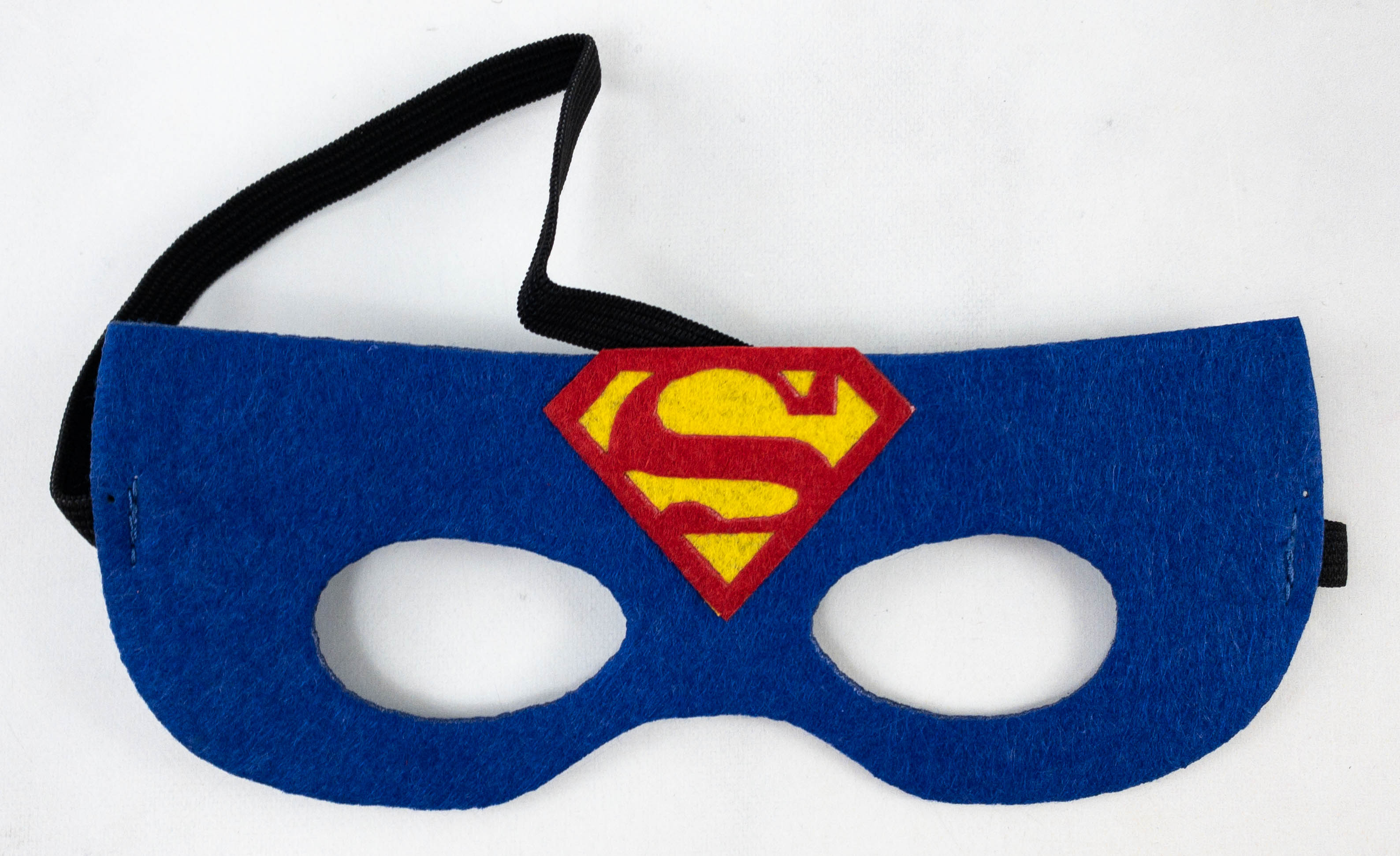 To match with the slapband is this blue mask with the same Superman logo.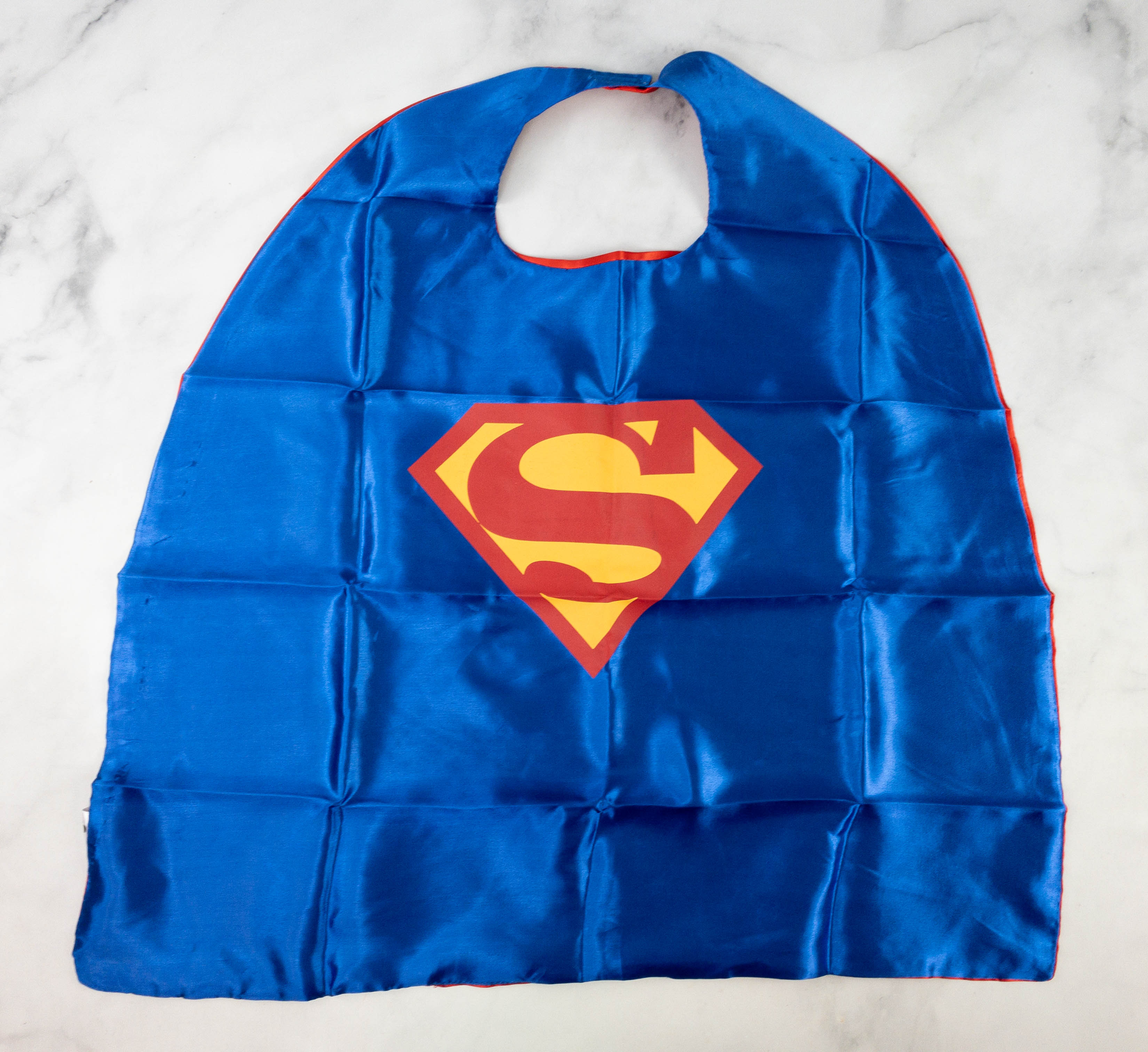 Of course, to complete the look, they also sent a Superman cape!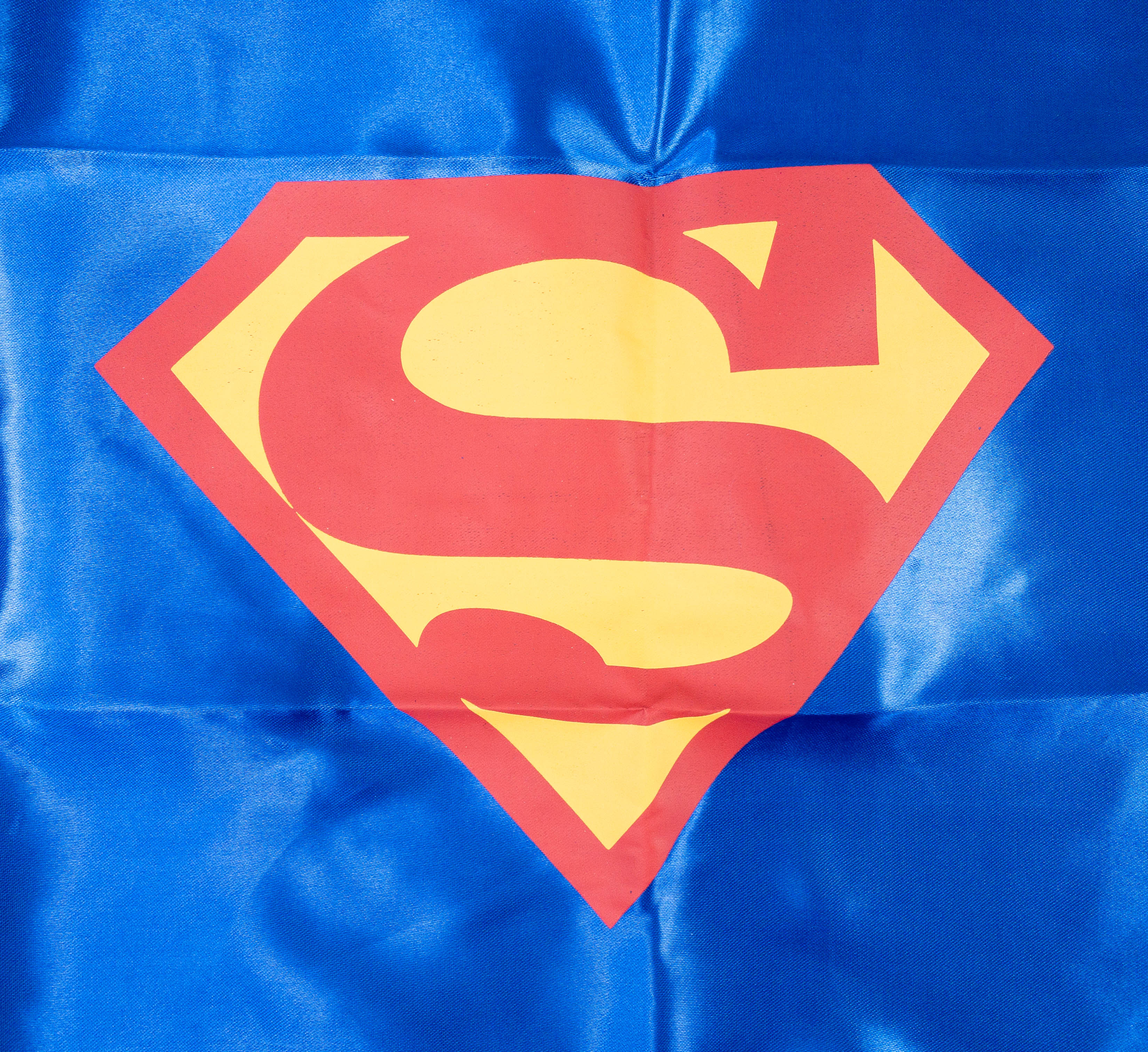 This cape is reversible so kids can use both sides, depending on their preference. On one side, there's the blue background with the Superman logo on it.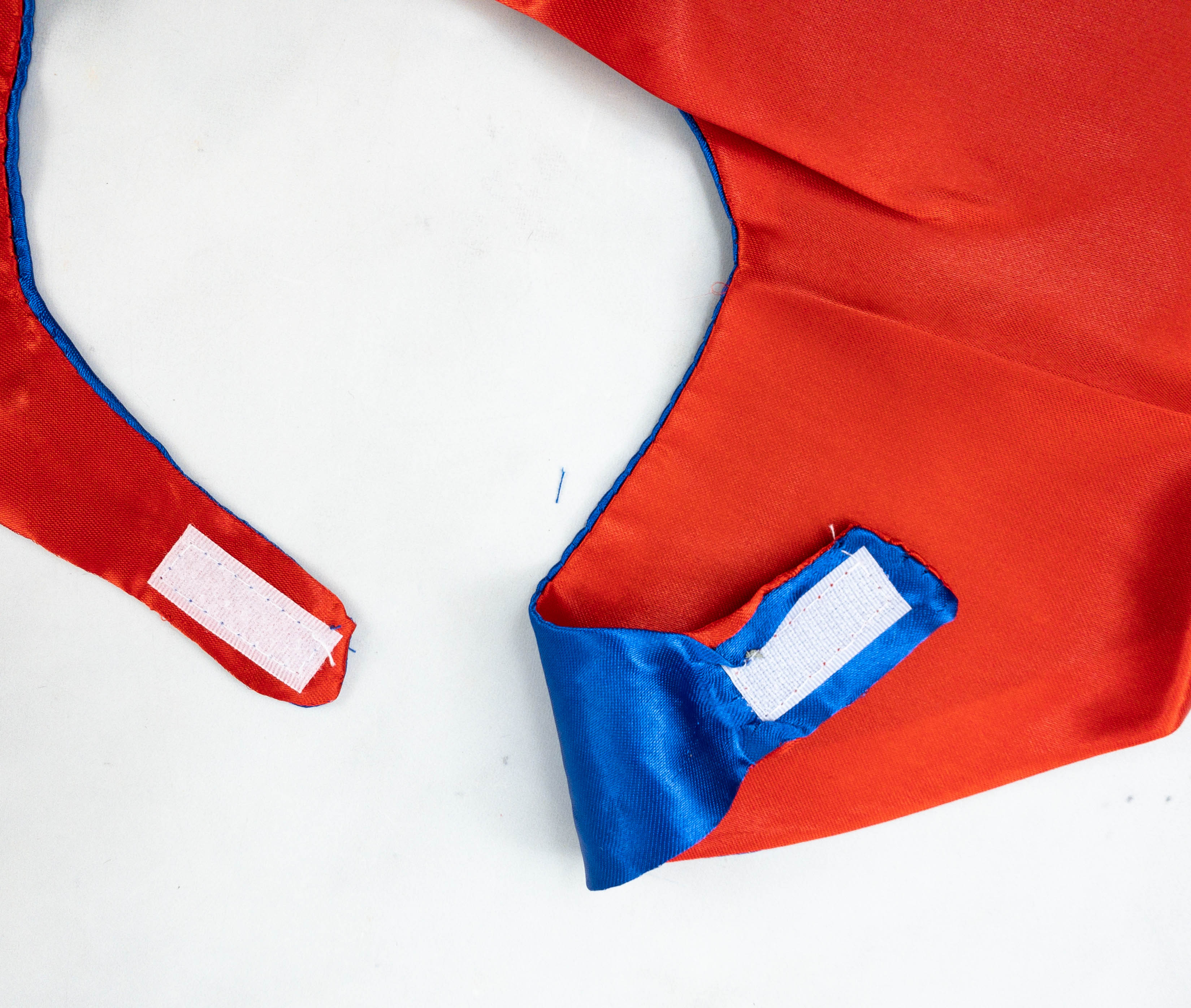 On the other side is a plain red cape. This can easily be worn and taken off, thanks to the velcro attached to it.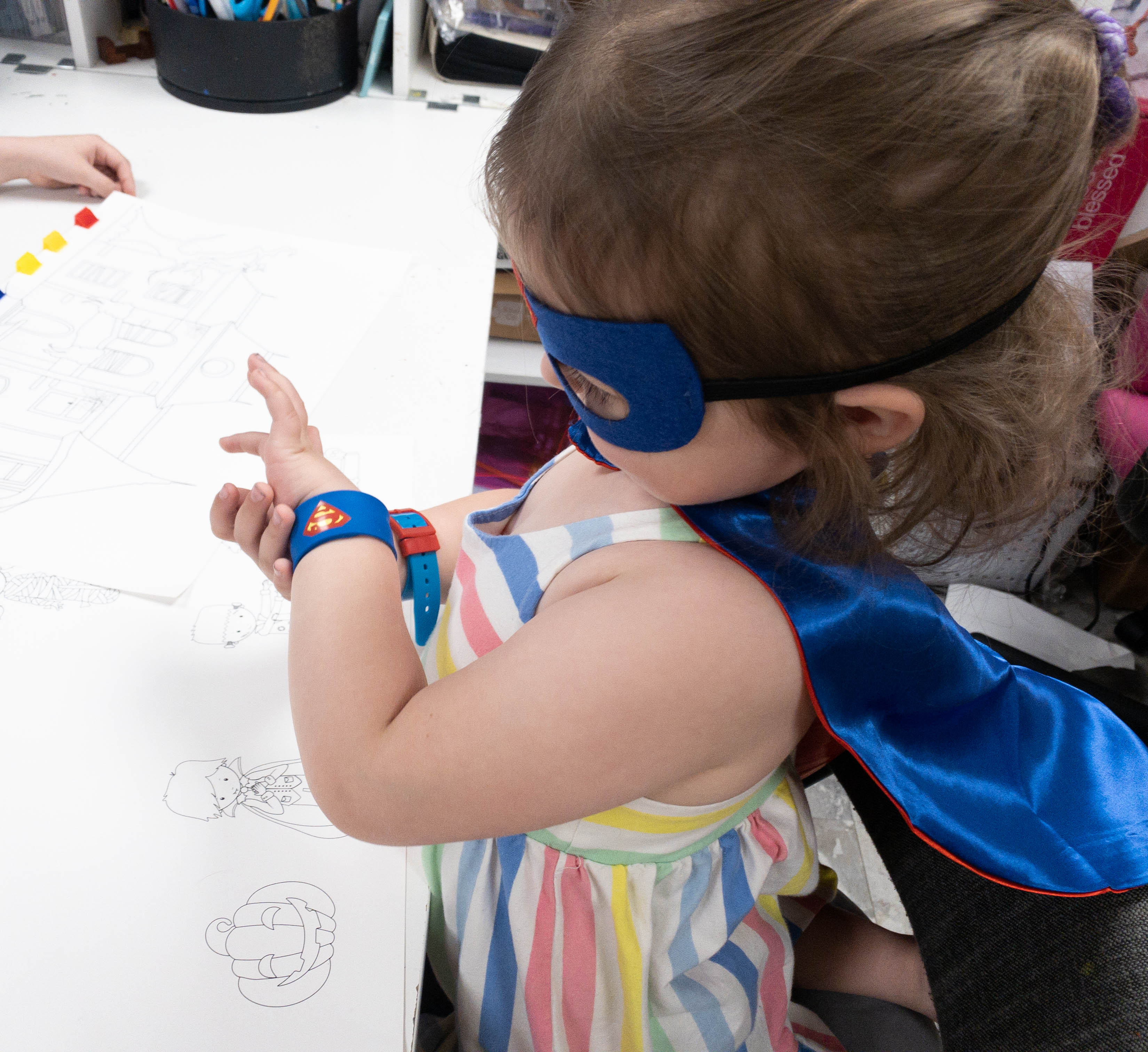 She's making sure she wore that slapband correctly!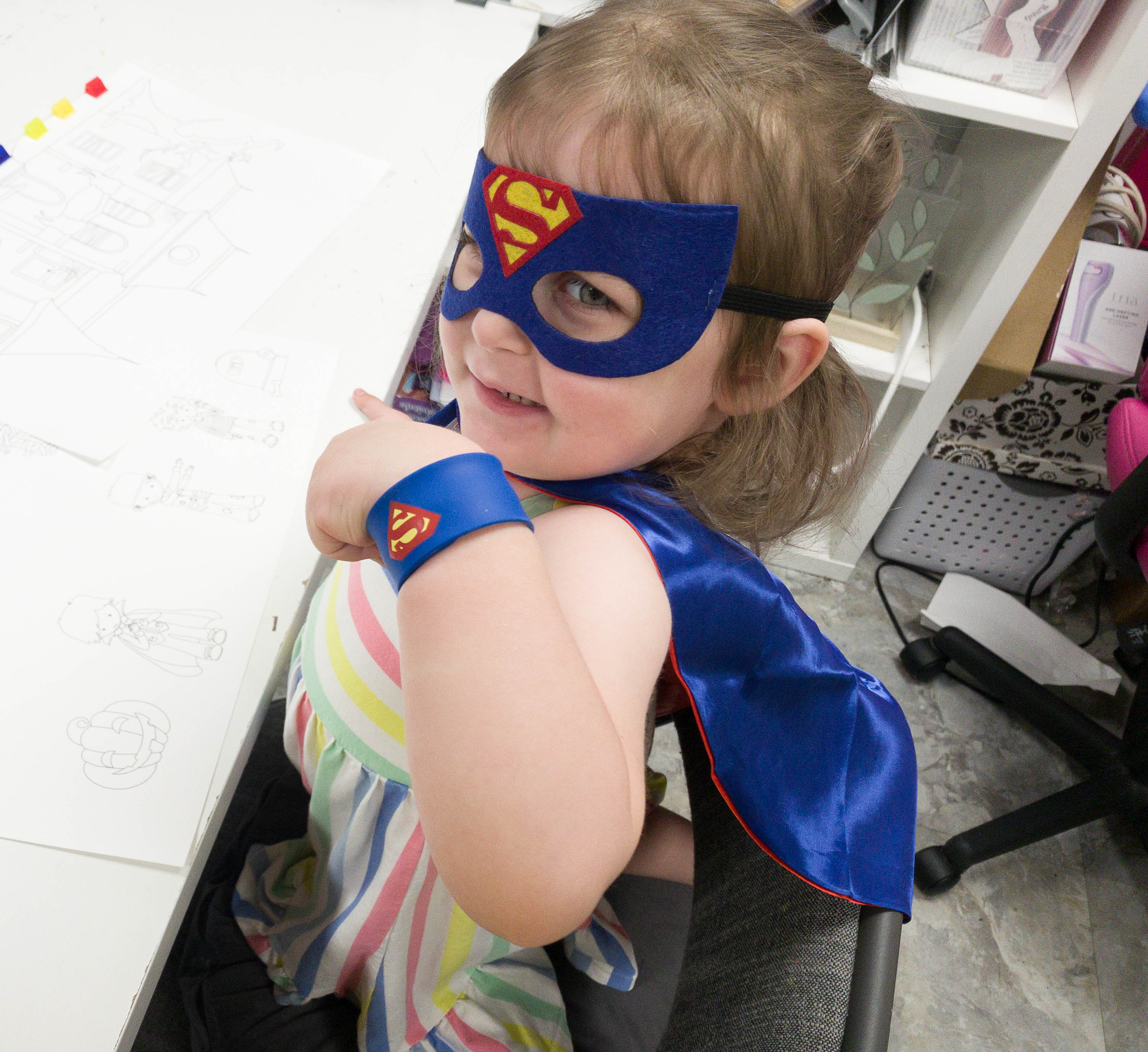 My daughter is really happy with the gifts that came with the month's theme.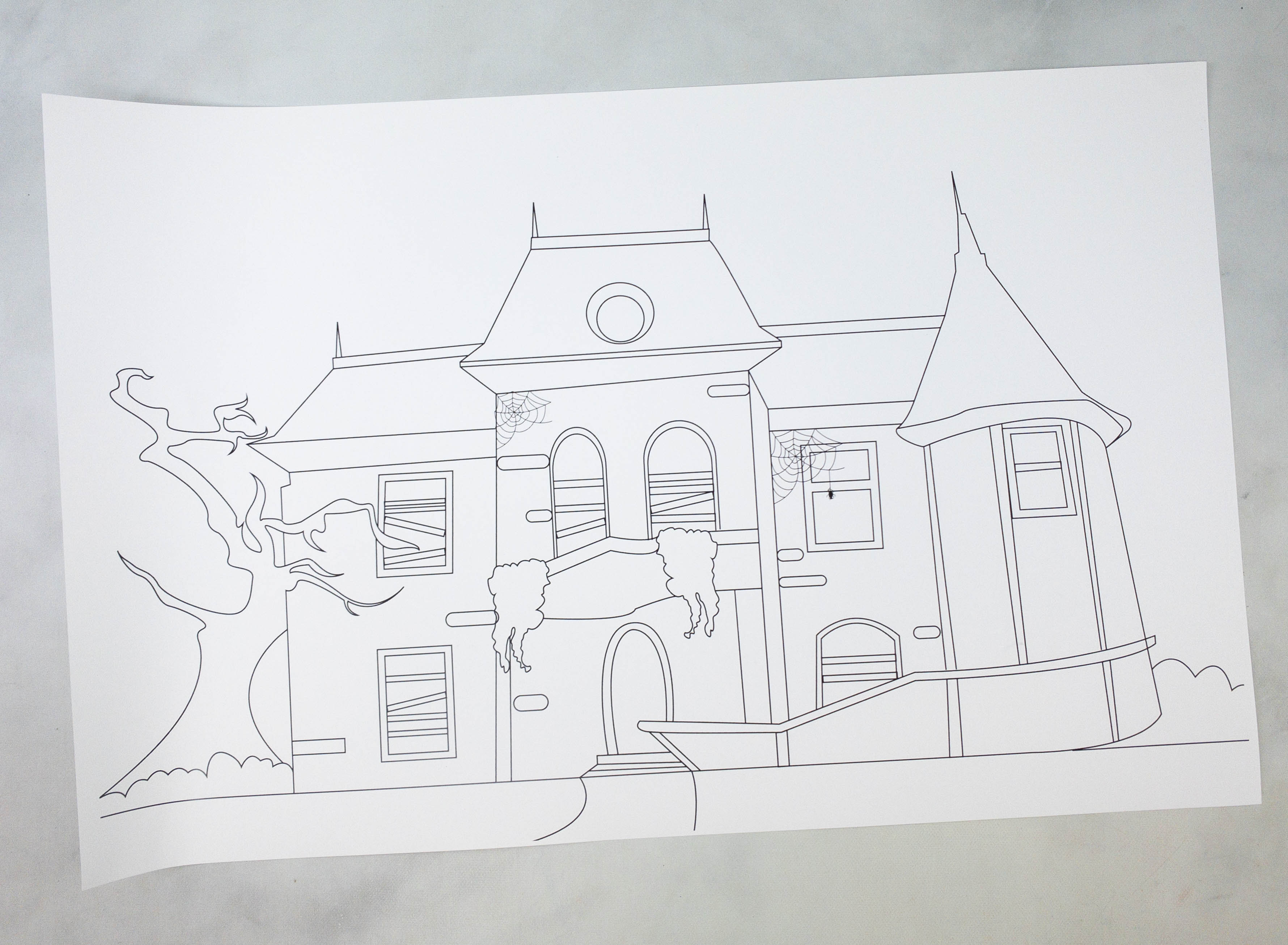 This month's box includes a coloring sheet featuring a haunted house!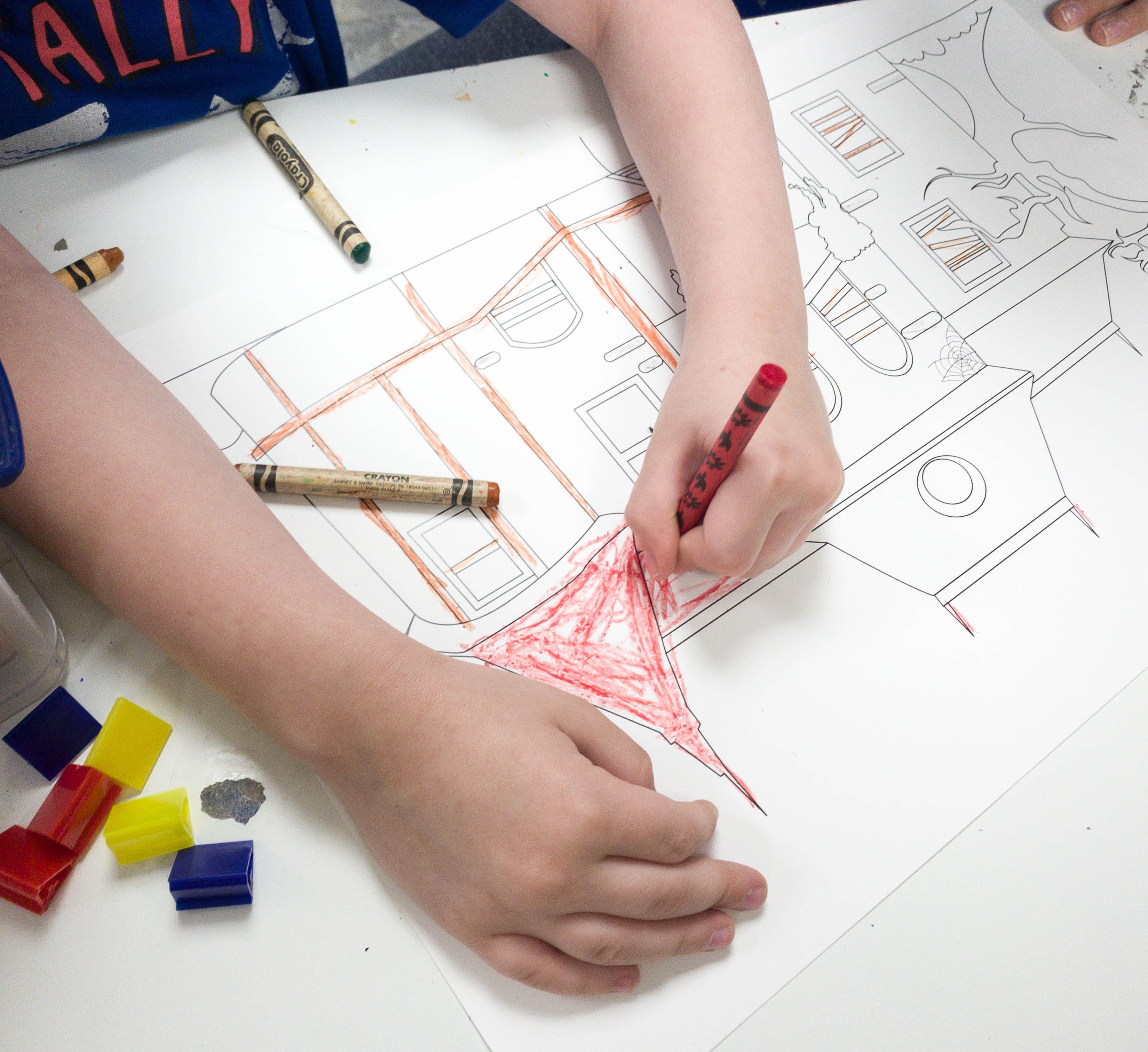 My son took his time coloring the haunted house and he also made sure it looked creepy.
There's also a sheet filled with townspeople and other Halloween related items!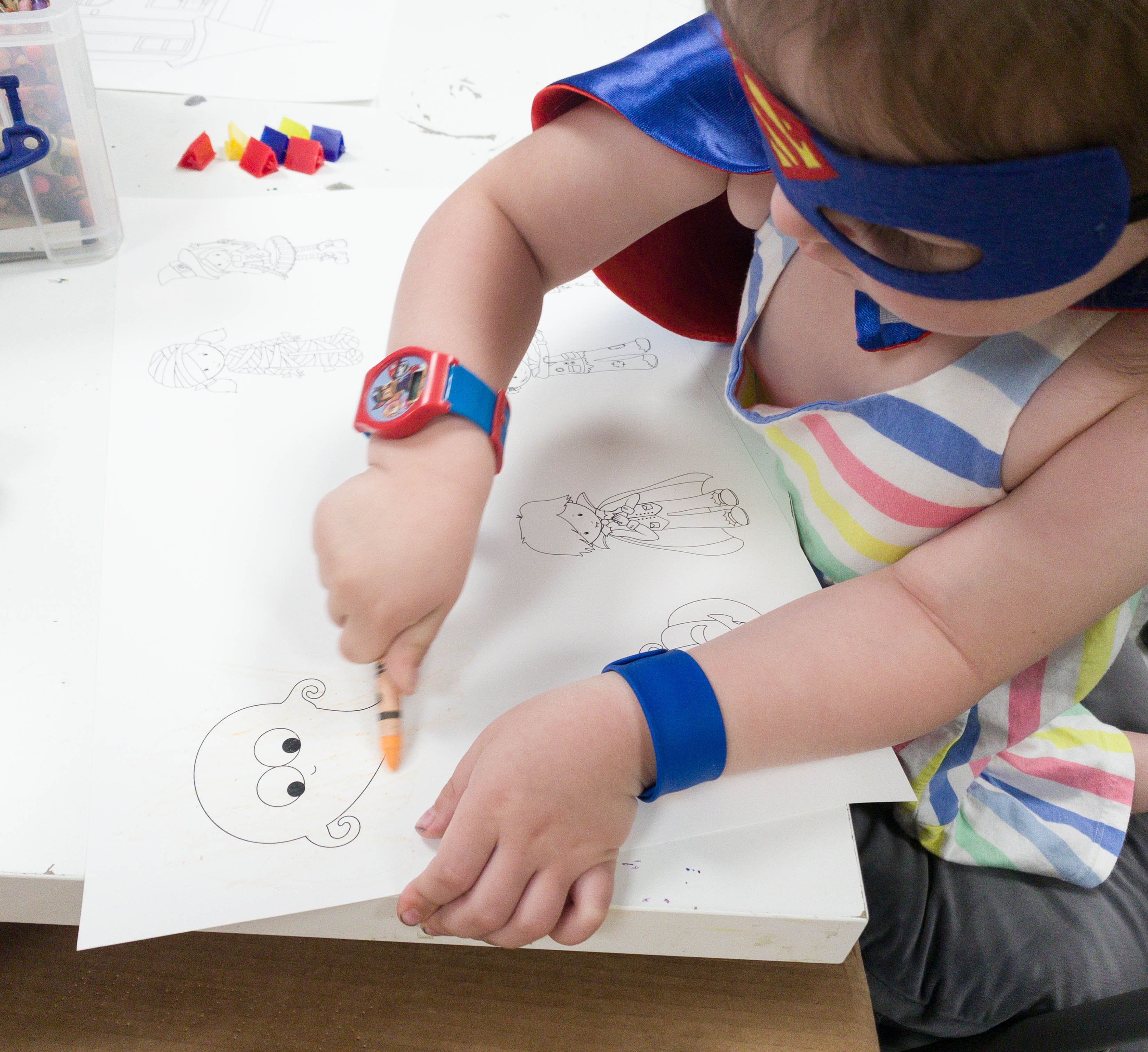 My daughter wanted to color the cute ghost!
Next, she colored the vampire townsfolk!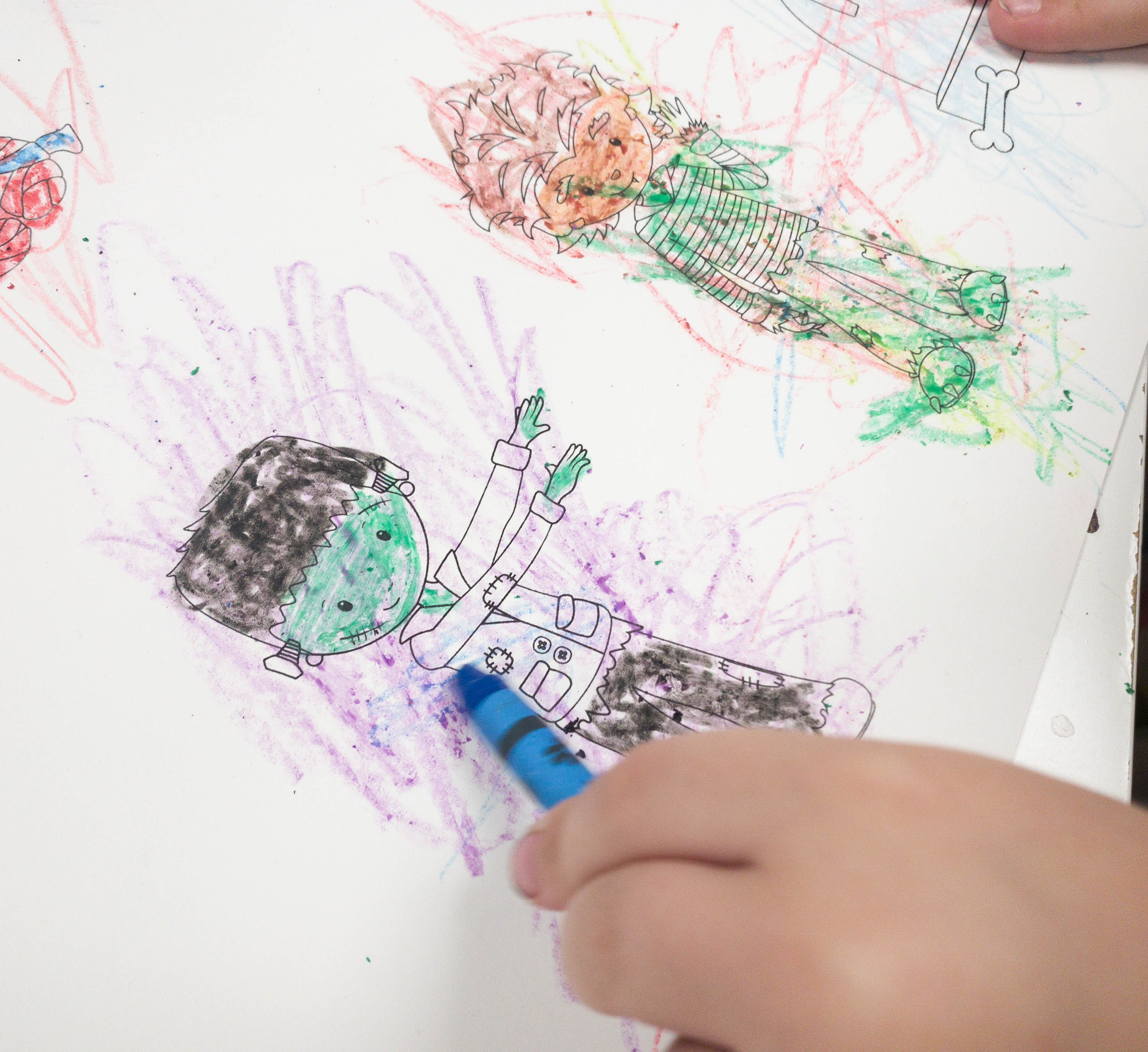 There's even a cute version of Frankenstein!
The kit came with these stand bases!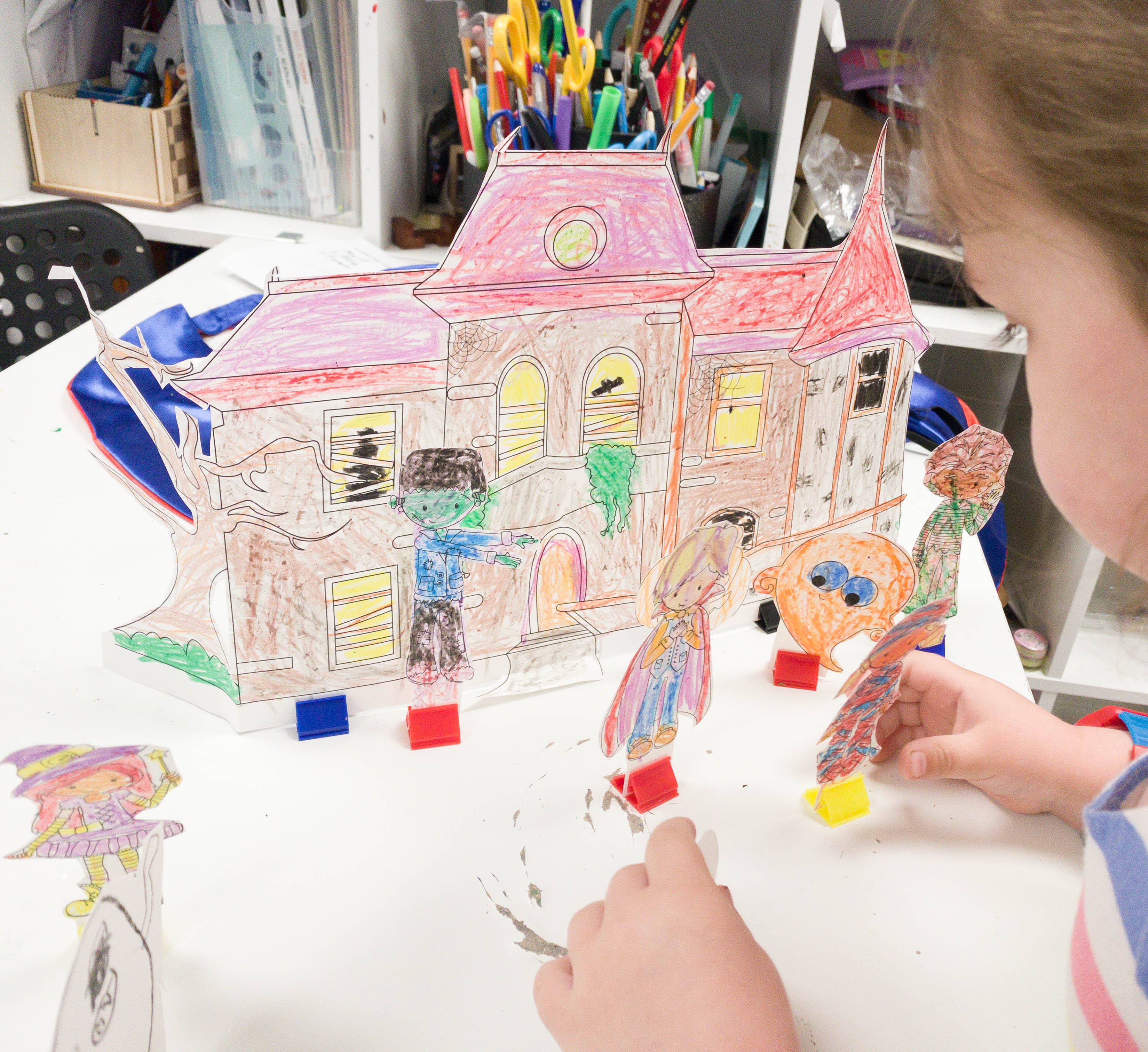 After coloring the townspeople and the haunted house, you just have to cut them and put them on a base so they can stand on their own.
Creating fun scenarios and roleplaying is a great way to enhance kids' imagination and creativity!
My kids even created a new "ghost" for this town since there was an extra space on the paper.
Here's everything from this month's Haunted House themed box.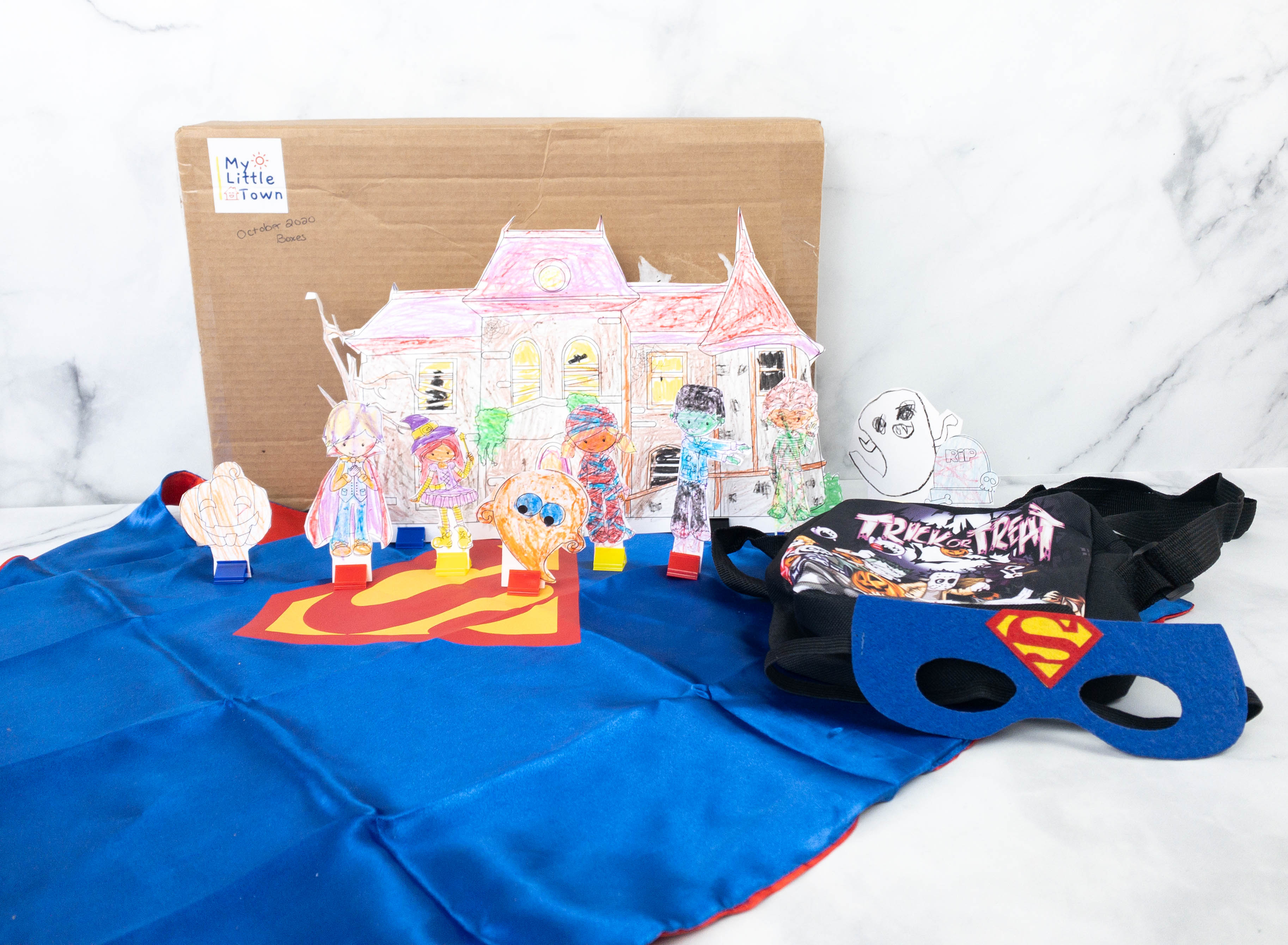 My kids had a really great time coloring them and playing with them!
This Haunted House box is really special because my kids love Halloween. My daughter enjoyed dressing up as a superhero using the mask, cape, and slapband included in the box. The coloring sheets also made a nice bonding activity for my kids and they even played with the cutouts after. All in all, this box is such a good way to unleash kids' creativity! If you're looking for a fun subscription to keep kids entertained at home while helping develop their skills, this would be a good choice! Our daughter is SO proud of her town and loves playing with it!
What do you think of this month's box?