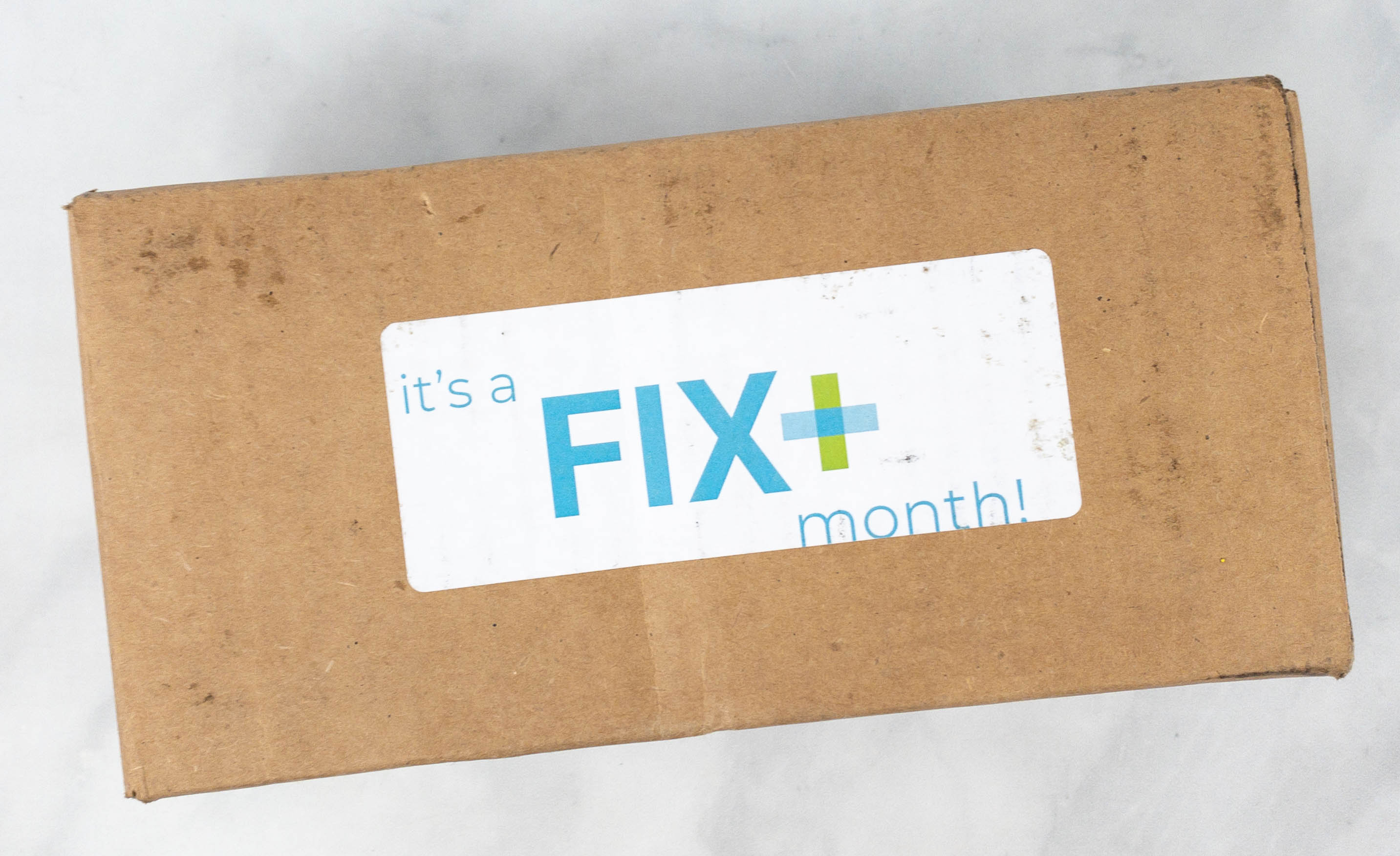 Mighty Fix is a monthly eco-friendly subscription from Mighty Nest that sends one item each month designed to help your family lead a healthy lifestyle. Subscriptions cost $11 a month, but there's a discount if you'll opt for an annual plan. Shipping is free and add-on items ship free, too.
This month, we have a Fix+! It's different from the regular MightyFix because Fix+ items will be worth $15-30 and many are discounted up to 20%. There's no charge to join, and you'll only be billed for Fix+ in the months that they send a Fix+ item. For more information about Fix+, click here.
DEAL: Get your first month for $3! Use coupon code  HELLOSUB3. Or, get 3 months free with an annual subscription (save $33)! Just use the coupon code FIXAYEAR to subscribe!
FYI – this subscription ships along with Mighty Body if you also subscribe to that. I totally love their environmentally conscious shipping practices.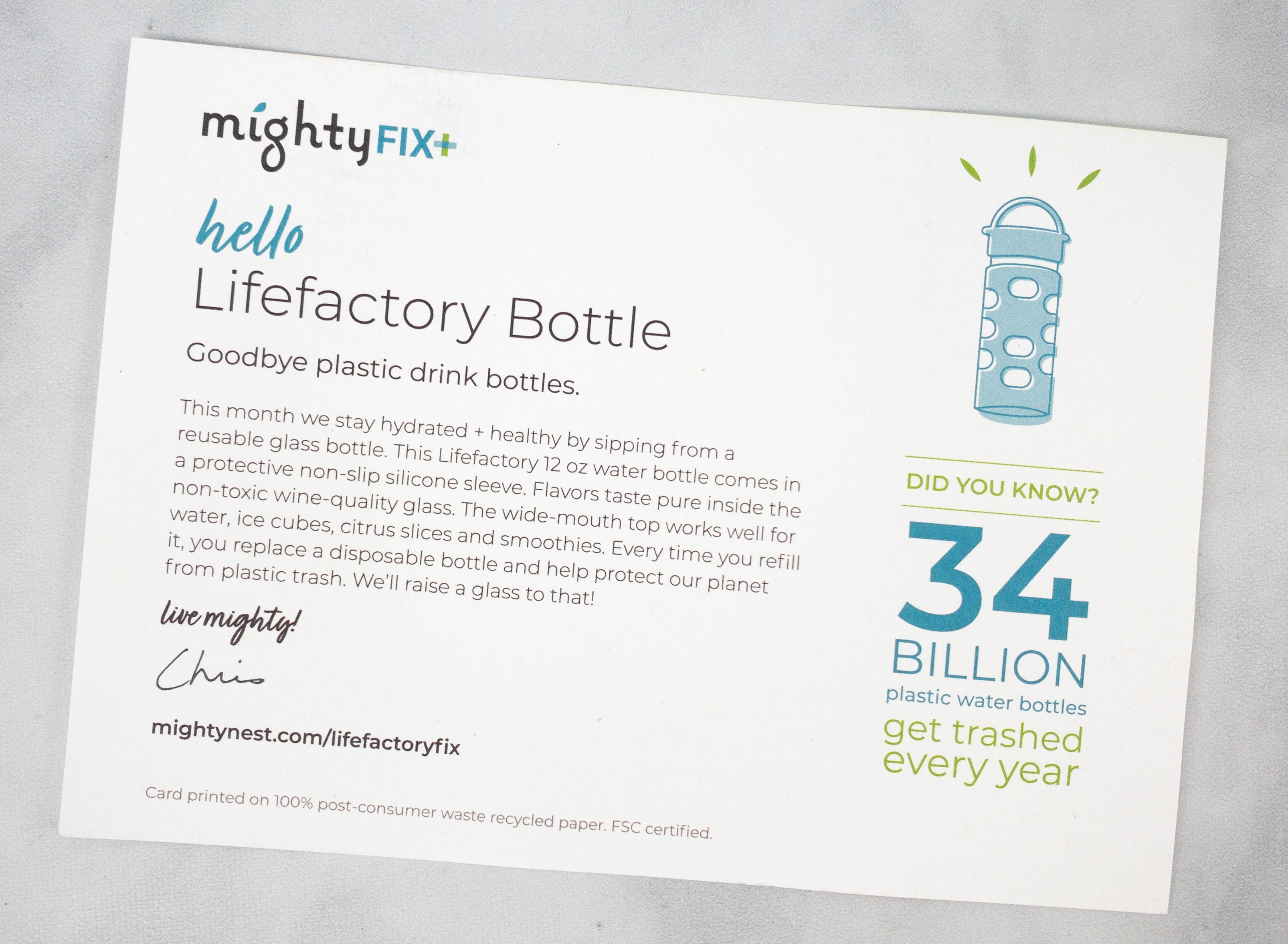 Another card includes information about this month's featured eco-friendly item.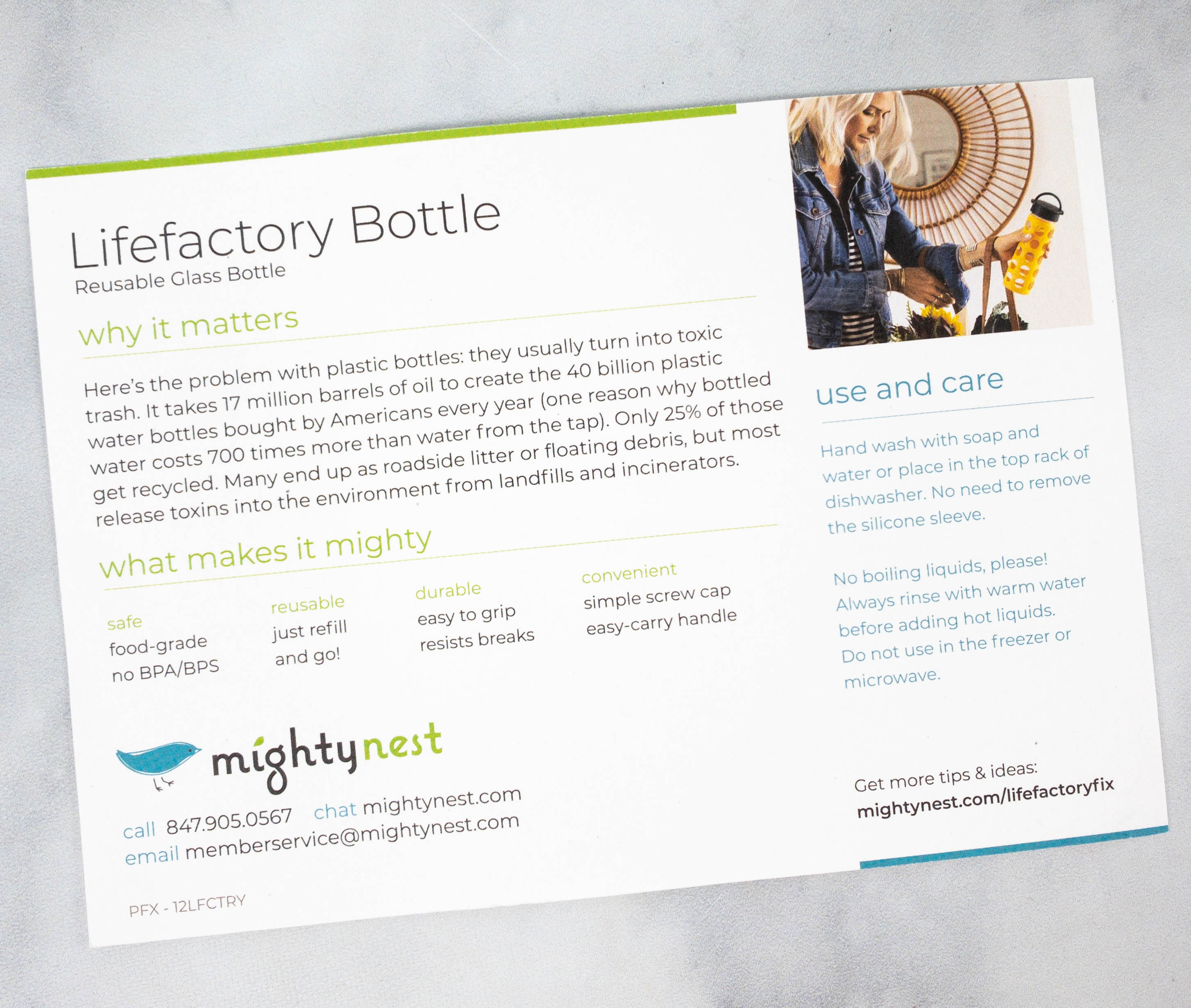 There's even a list of what makes the item mighty, as well as usage and care tips.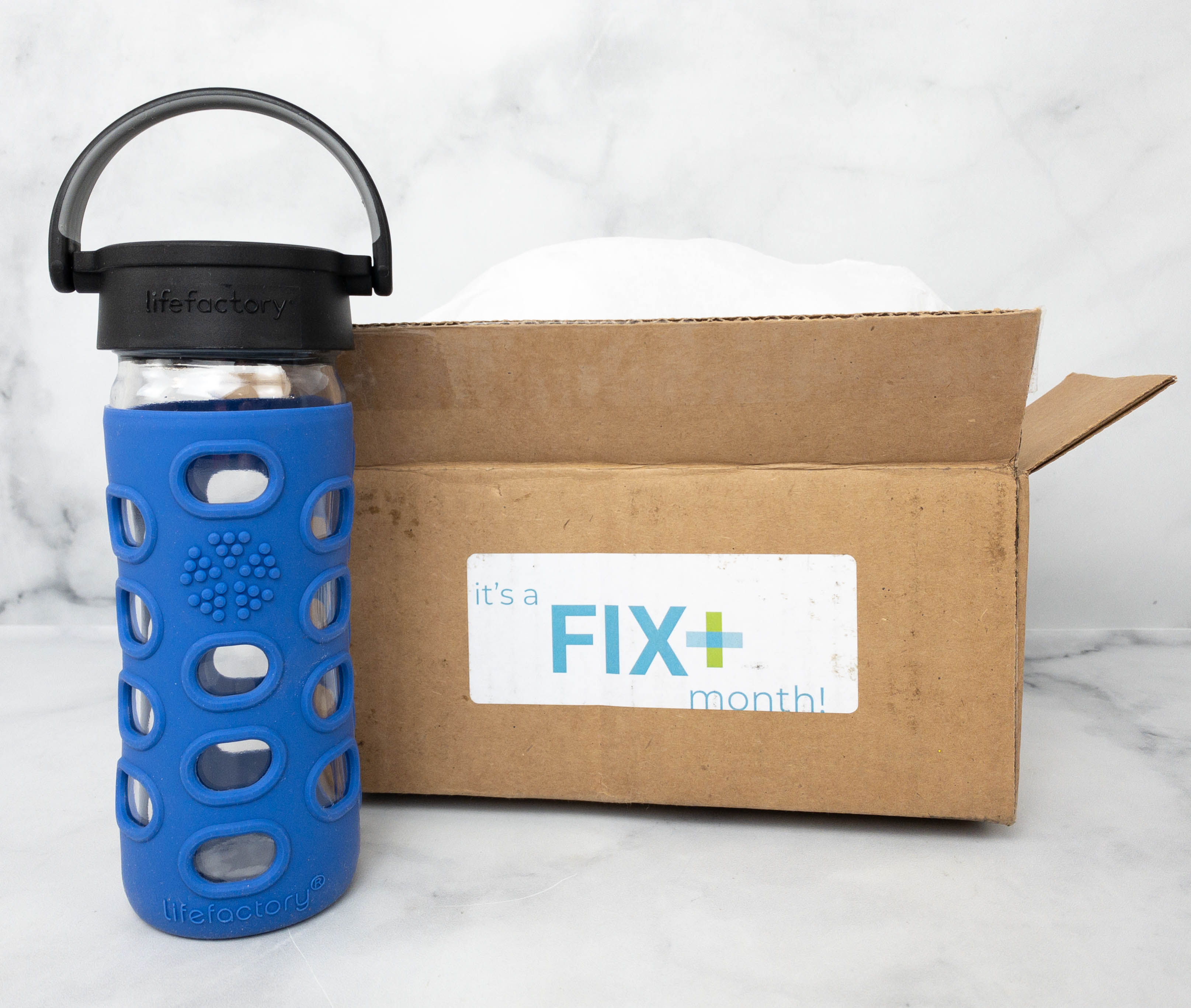 Everything in my package!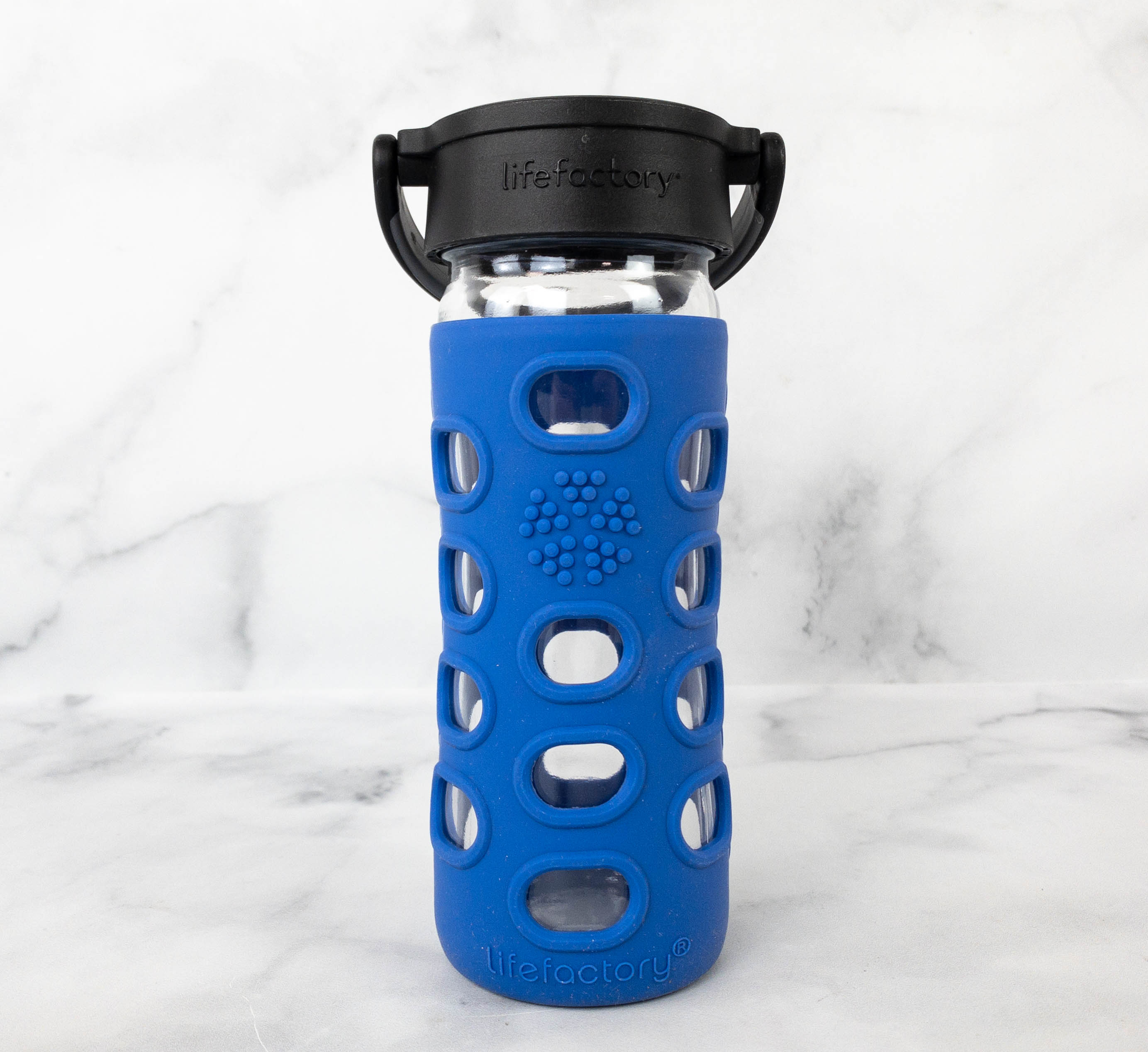 LifeFactory Bottle 12 oz Reusable Glass Bottle ($17.99) It's a reusable 12 oz bottle made from food grade and BPA-free materials. Using this is a good way to eliminate the use of plastic bottles which highly contribute to pollution.
The bottle has an easy-to-grip and durable bottle sleeve made from silicone. I received it in blue!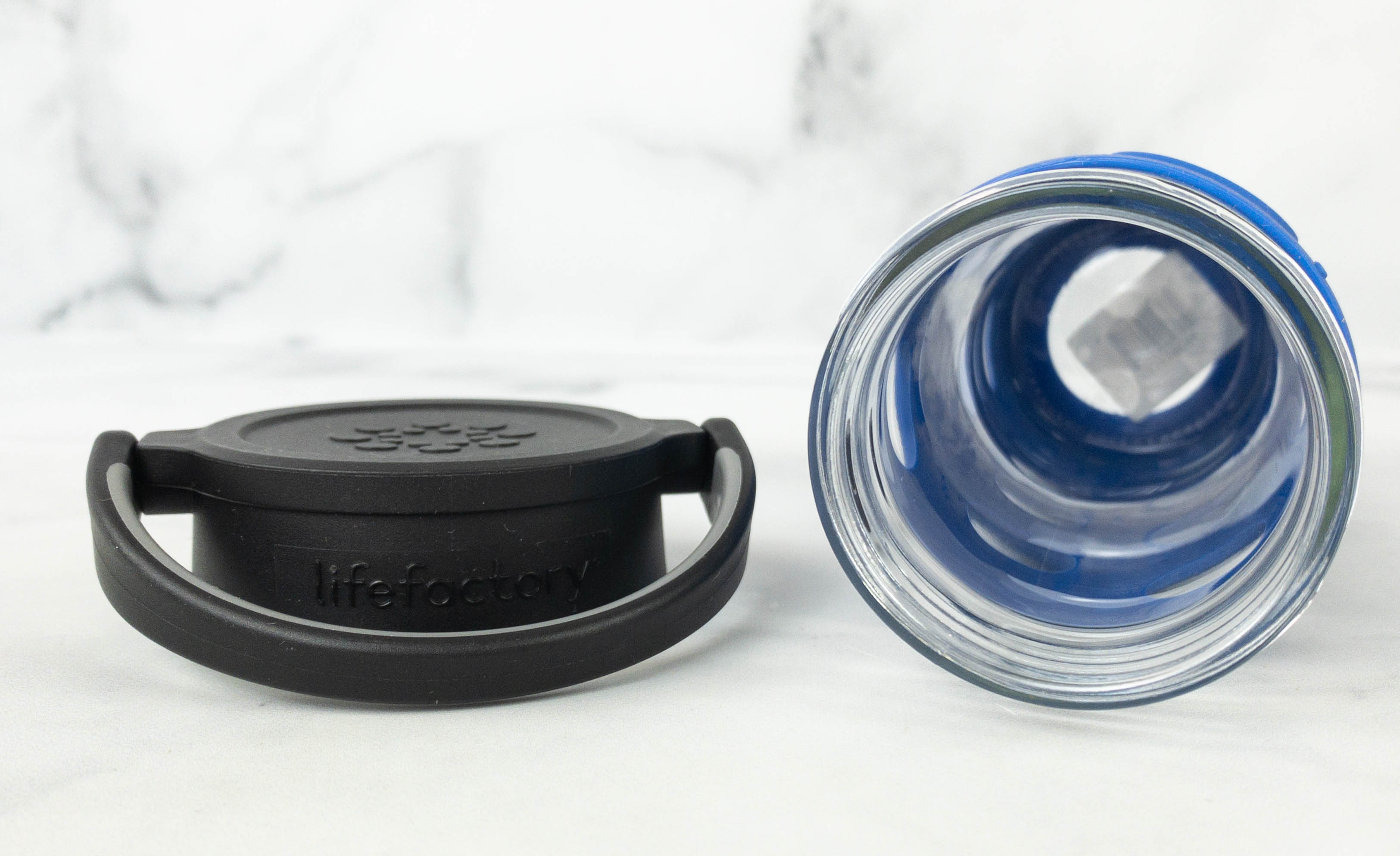 It has a spill-proof screw type cap plus an easy-to-carry handle so I can bring it outdoors without difficulties! Cleaning this is also easy since it can be hand washed with soap and water and there's not a small opening, so it's a cinch. It's also dishwasher friendly!
Single-use plastics cause pollution, but we can still do something about this problem. Even simple steps like bringing a reusable water bottle daily is already a great help in lessening waste. This month's featured glass bottle is a good choice because it's durable, easy to clean, and made from food grade materials. I like that it already comes with a sleeve and I don't even need to remove it when cleaning the bottle. It's been a while since my last Fix+ and, as promised, it has a higher retail value than the regular Mighty Fix items!
What do you think of Mighty Fix?