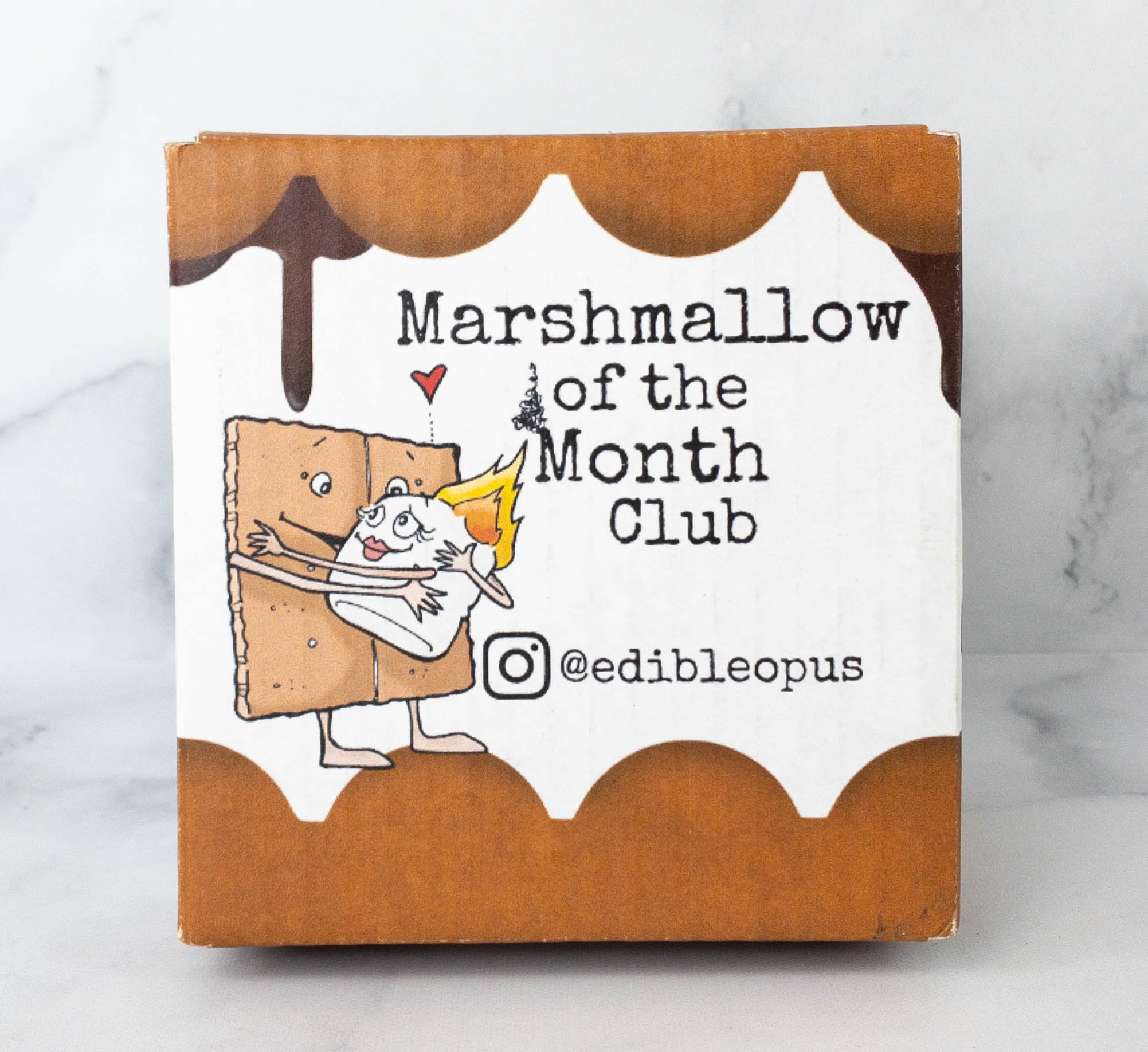 Marshmallow of the Month Club by Edible Opus sends all-natural marshmallows to your door every month! Each box includes a 6 bite-sized marshmallow, plus homemade graham crackers, a chocolate surprise, and a curated drink (your choice among coffee, tea, and chocolate) based on the current month's marshmallow flavor. Their marshmallows are made using fish-based gelatin, which is perfect for pescatarians. No eggs and corn syrup also make them guilt-free confections. The subscription is $25 per month. Edible Opus marshmallow subscription box made the list in our 2021 readers' choice picks of best hidden gem subscriptions!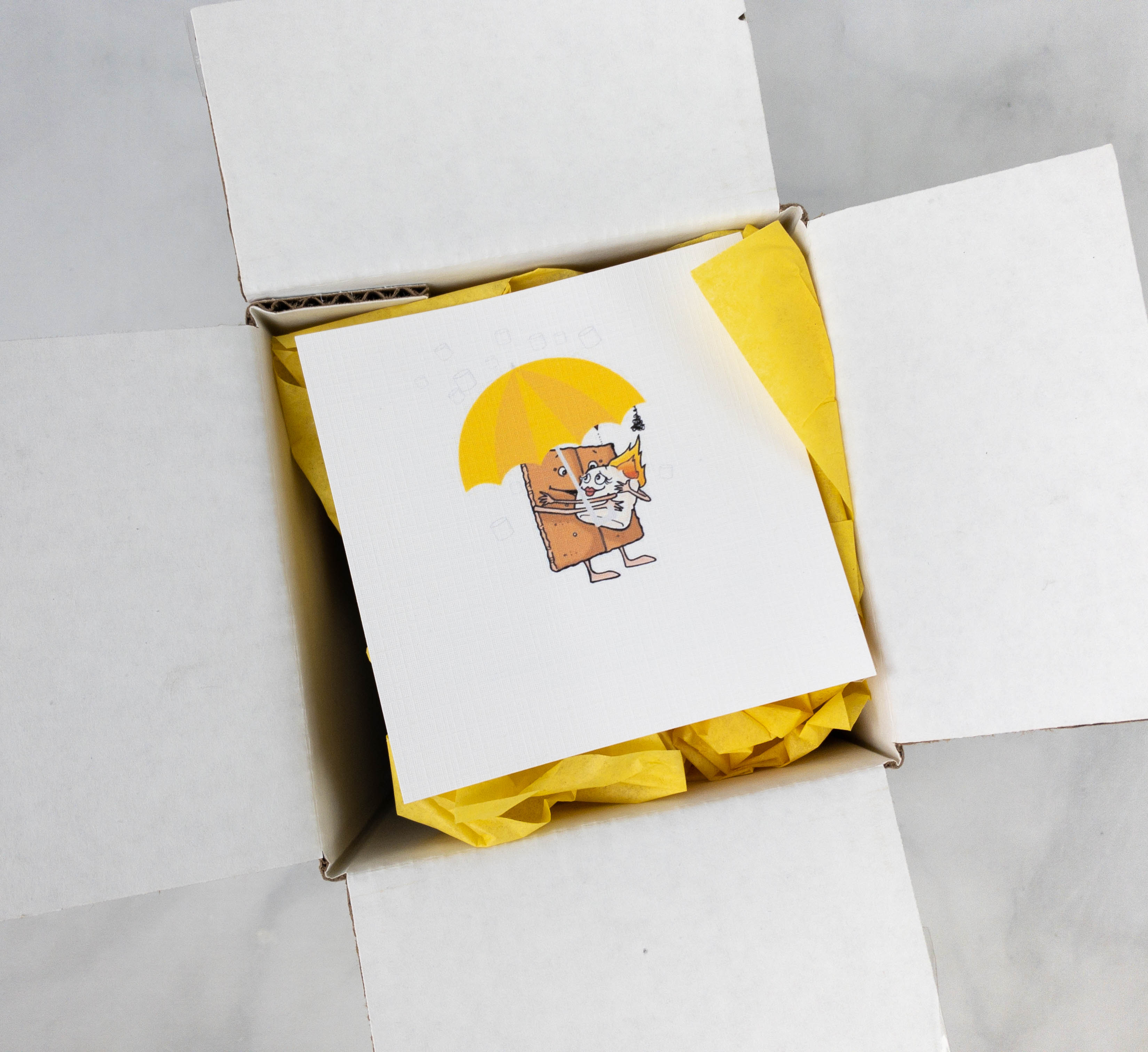 Everything was wrapped in tissue paper. There's also a card sitting on top of the goodies!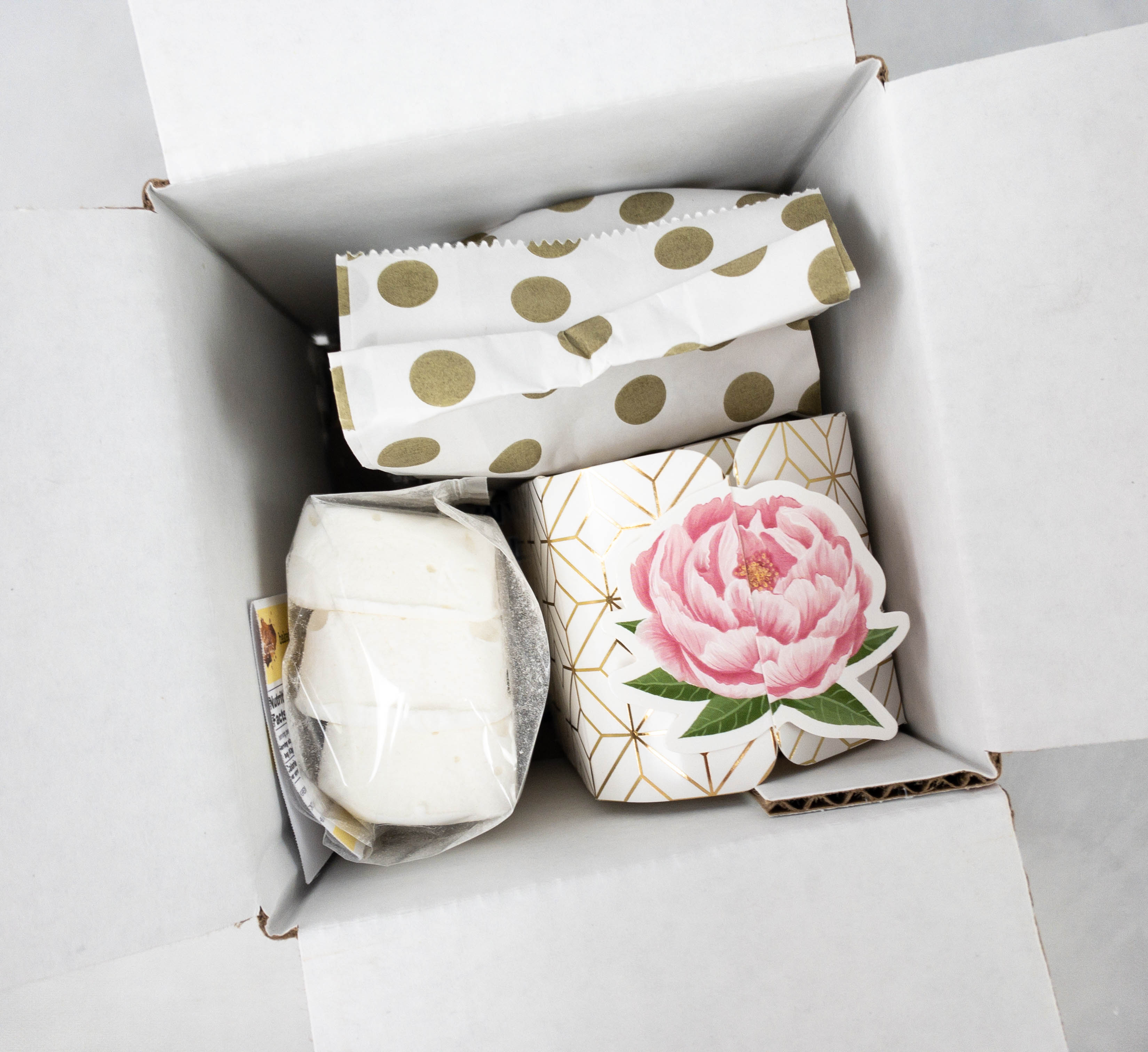 I'm excited to finally open this box!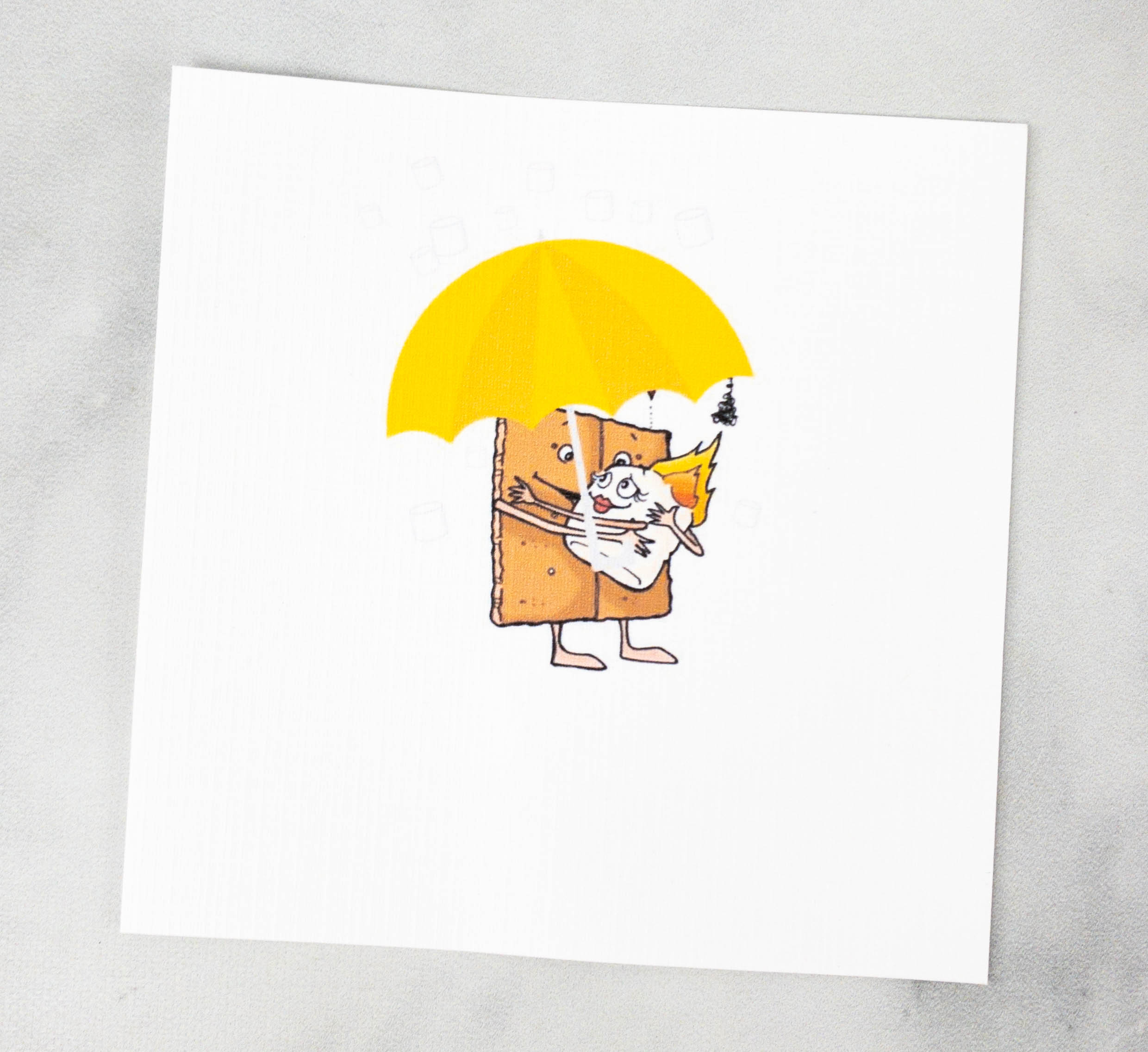 Here's a closer look at the card! The graham cracker character looks co cute cuddling the baby marshmallow which looks like it's on fire!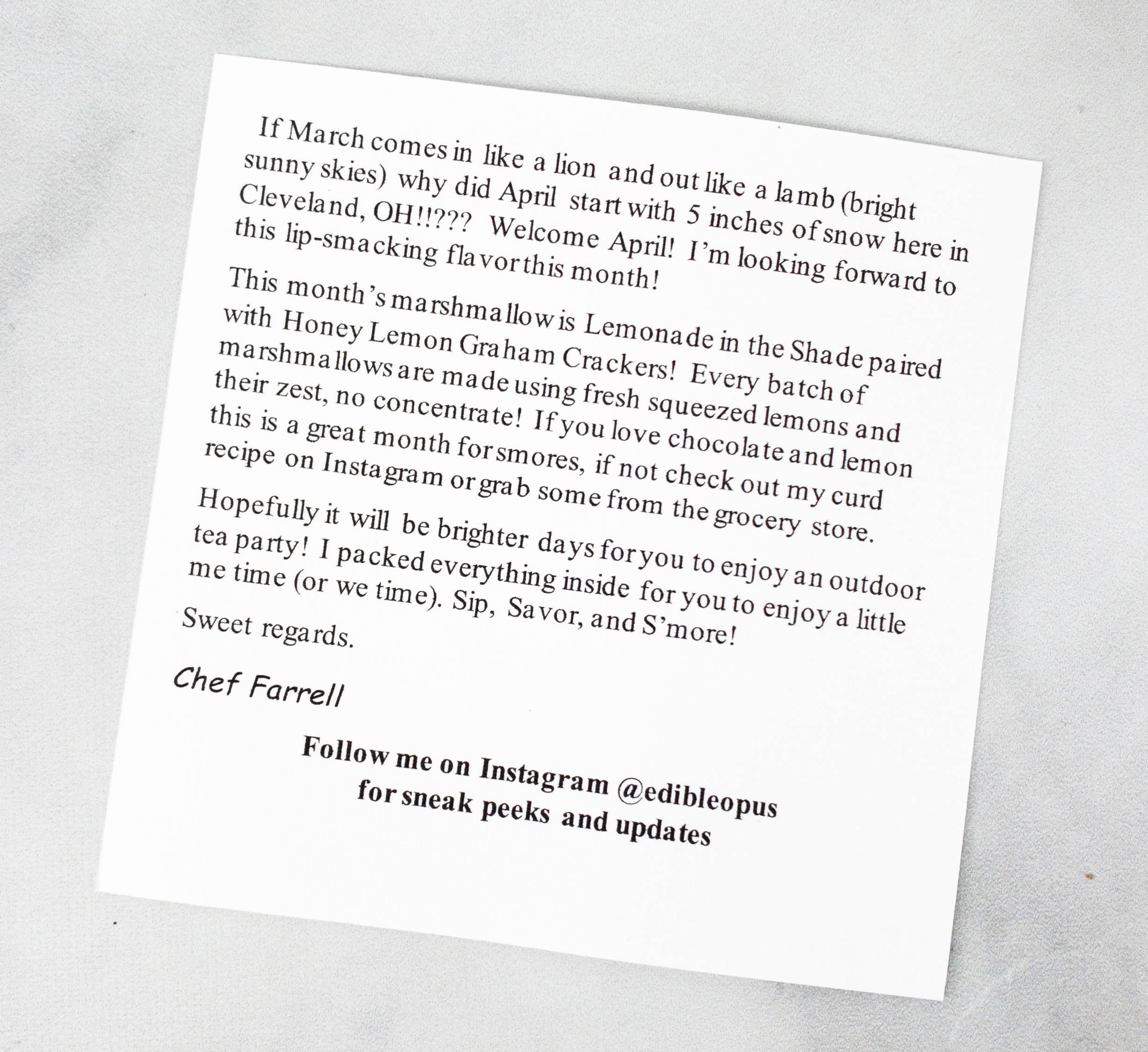 At the back, it has a message from Chef Farrell.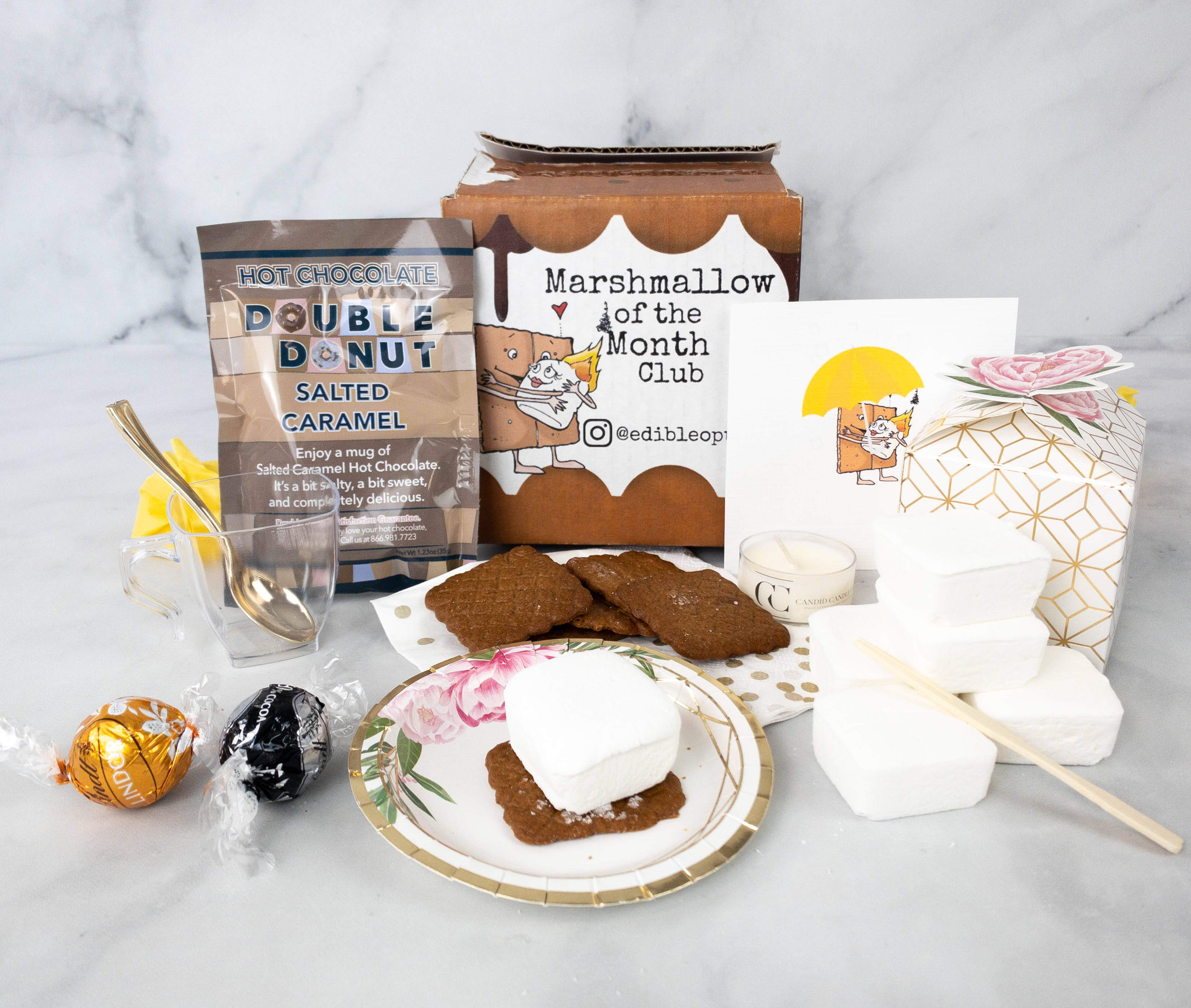 Everything in my box!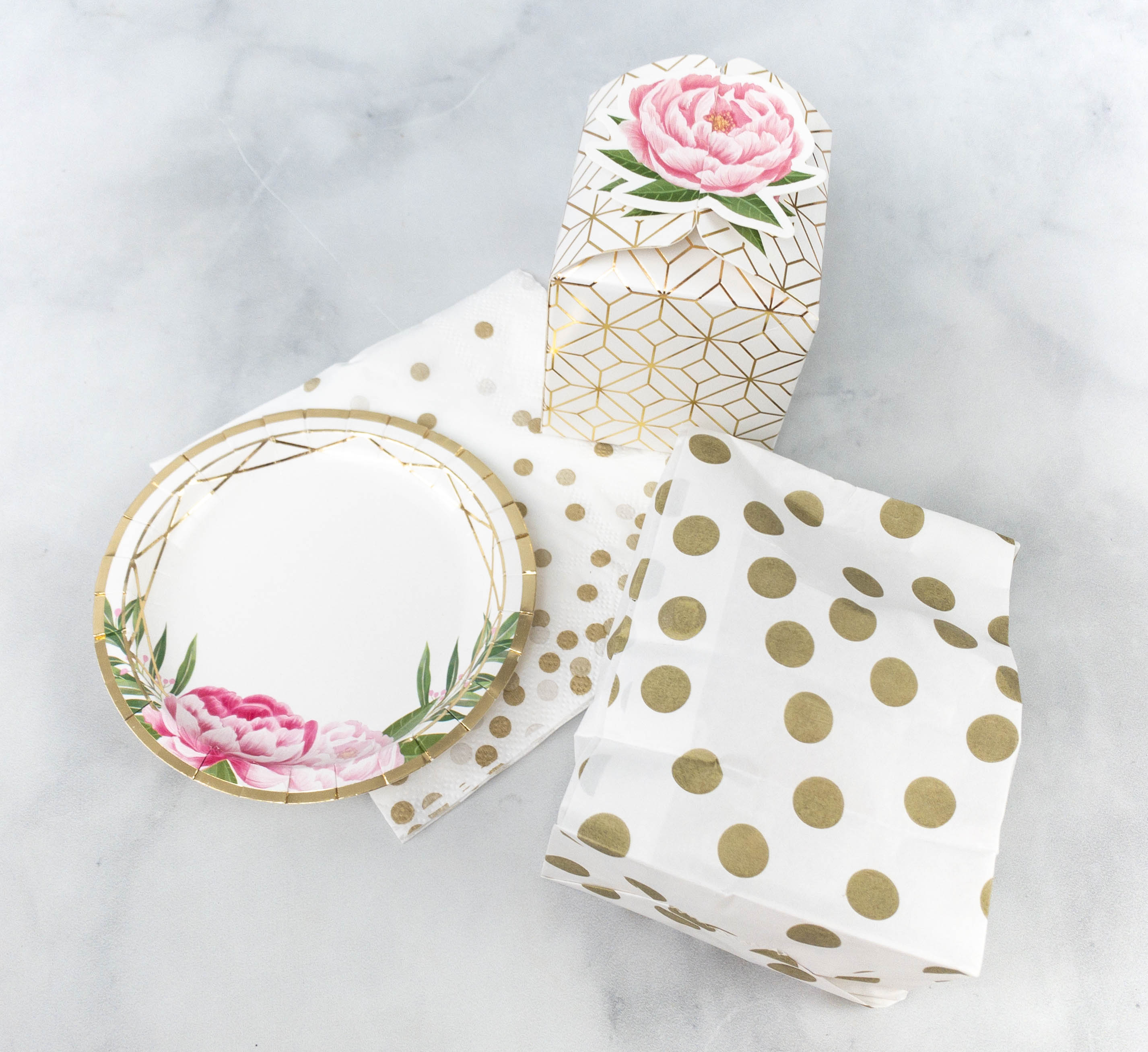 The gold and white packaging looks really sweet and I love the addition of the pink flowers. They look chic!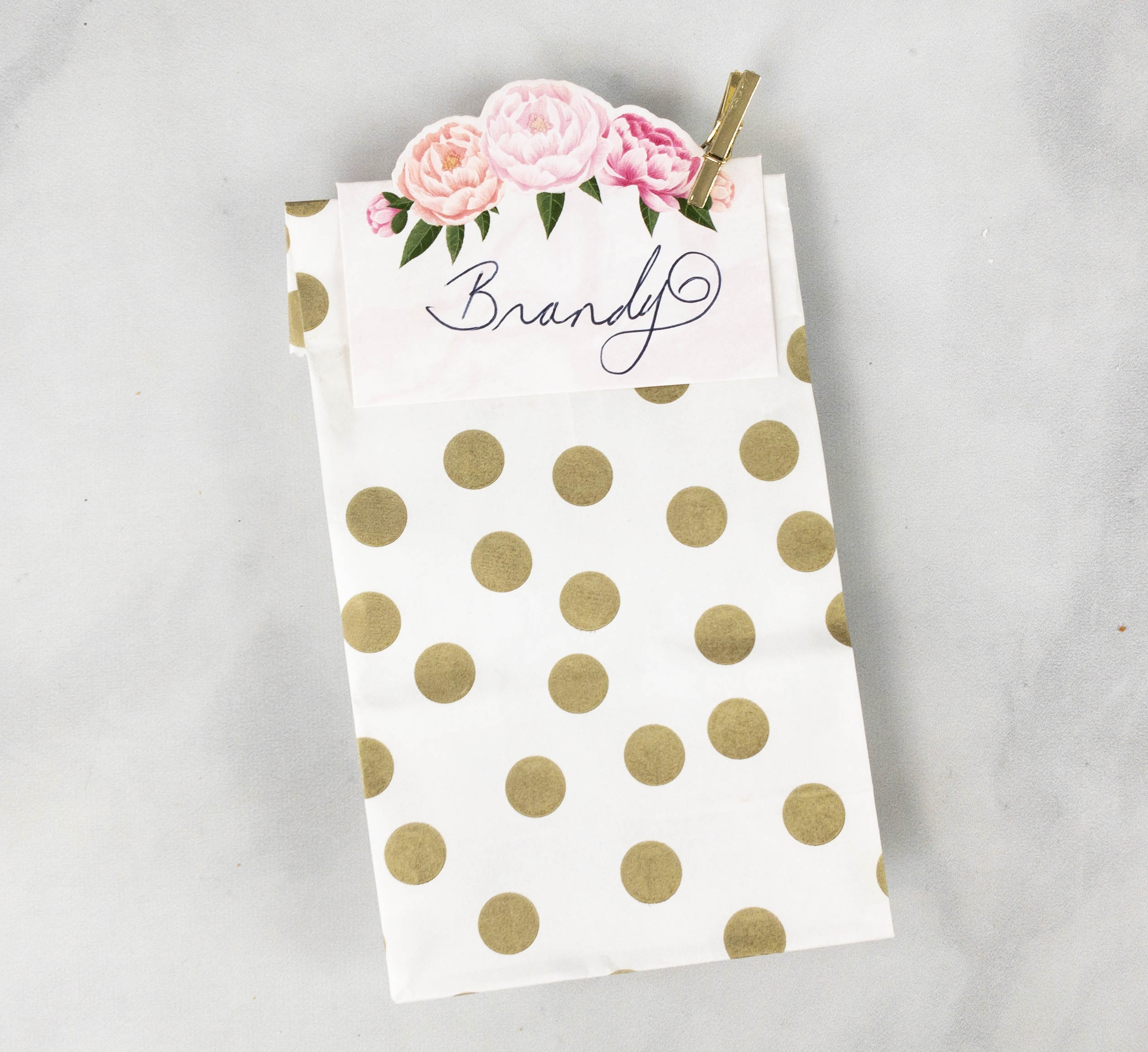 This polka dot paper bag has my name on it!
Inside, I received 2 different chocolate bonbons along with a clear cup, a golden spoon, a small wooden marshmallow roasting fork, and a tea light candle that I can use for making s'mores.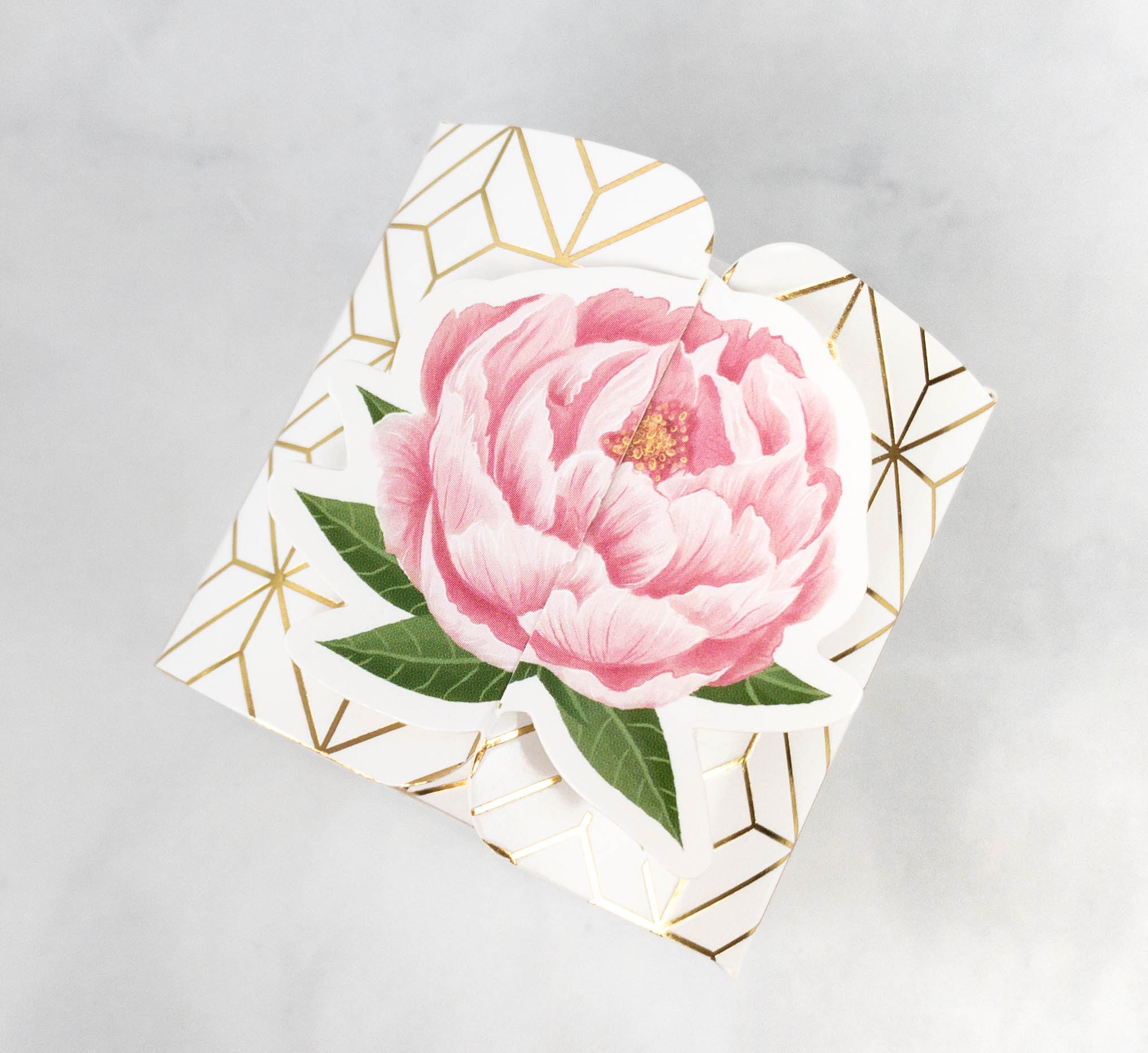 The rest of the goodies were packed in this box with geometric patterns.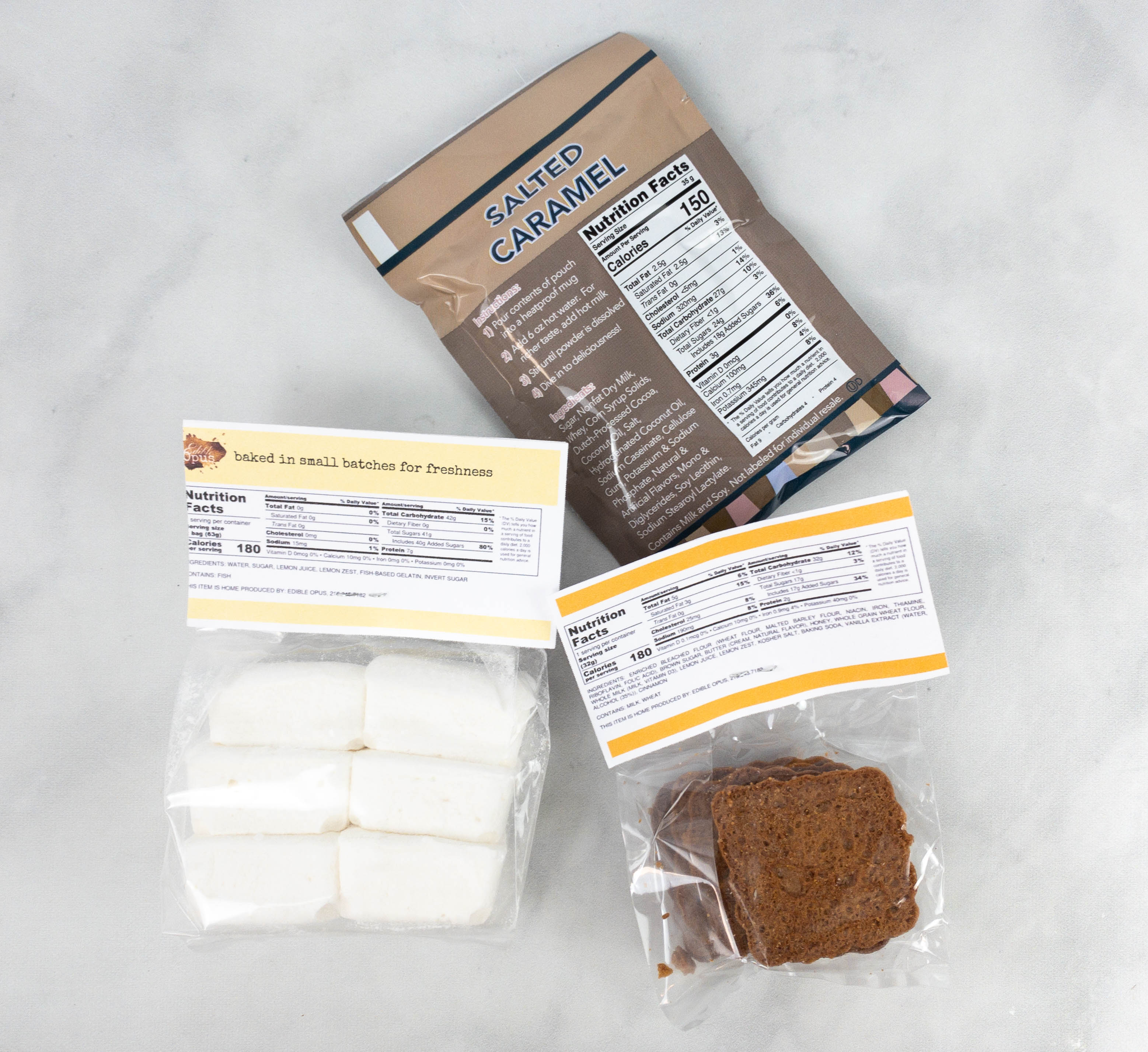 Here's everything I need for making s'mores, plus a drink to pair them with!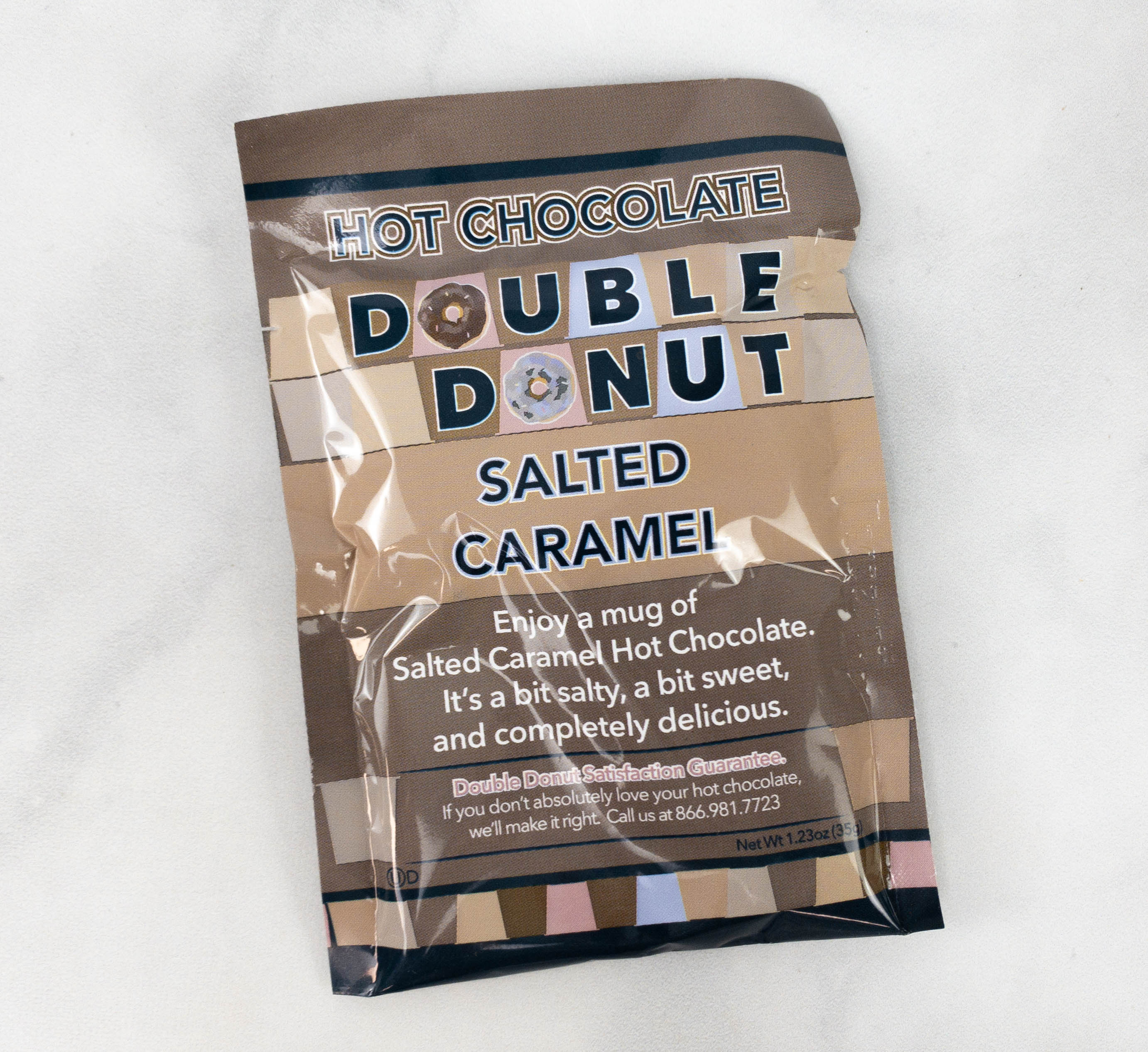 Subscribers can choose to receive chocolate, coffee, or tea with their marshmallows. I chose hot chocolate, and this month, they sent a salted caramel flavored one. I love sweet and salty combinations, so this is up my alley.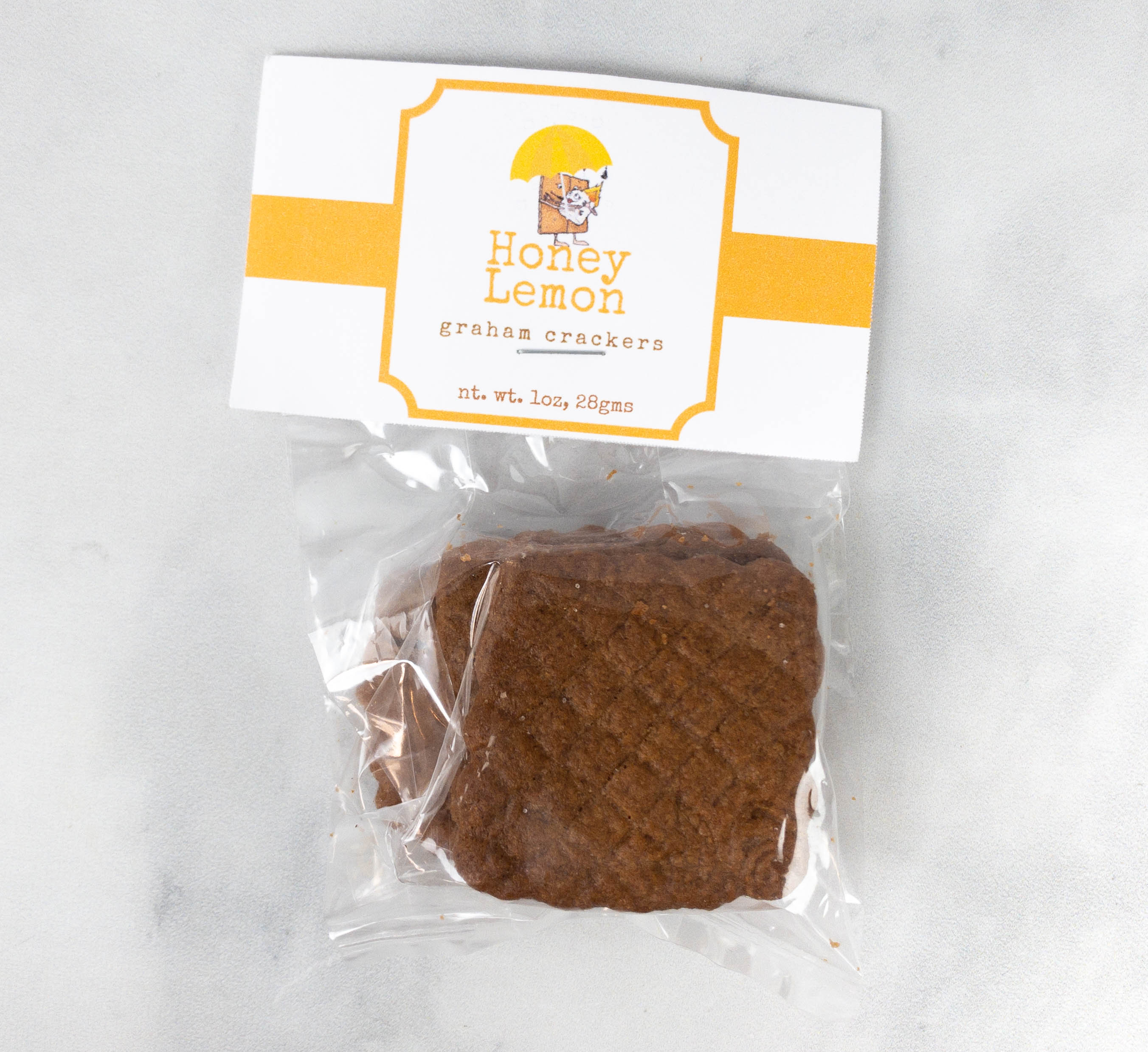 The graham crackers are infused with honey and lemon, giving them a fresh twist.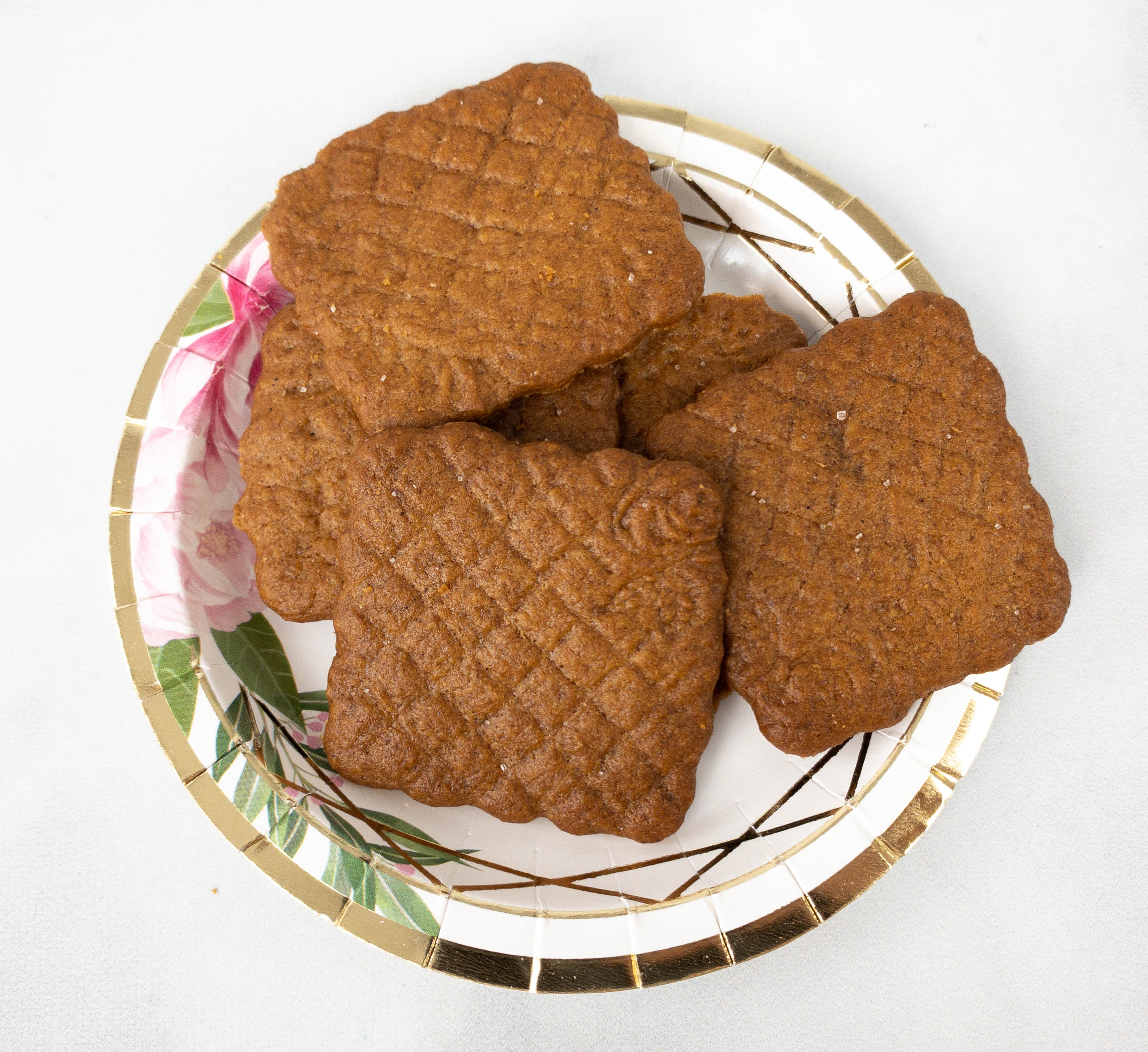 They are also thick and the size is just perfect for the marshmallows.
Now, here's the star of the box! The marshmallows are called Lemon In The Shade because they are infused with lemon juice and lemon zest.
The marshmallows are big and fluffy! There are 6 pieces in the pack.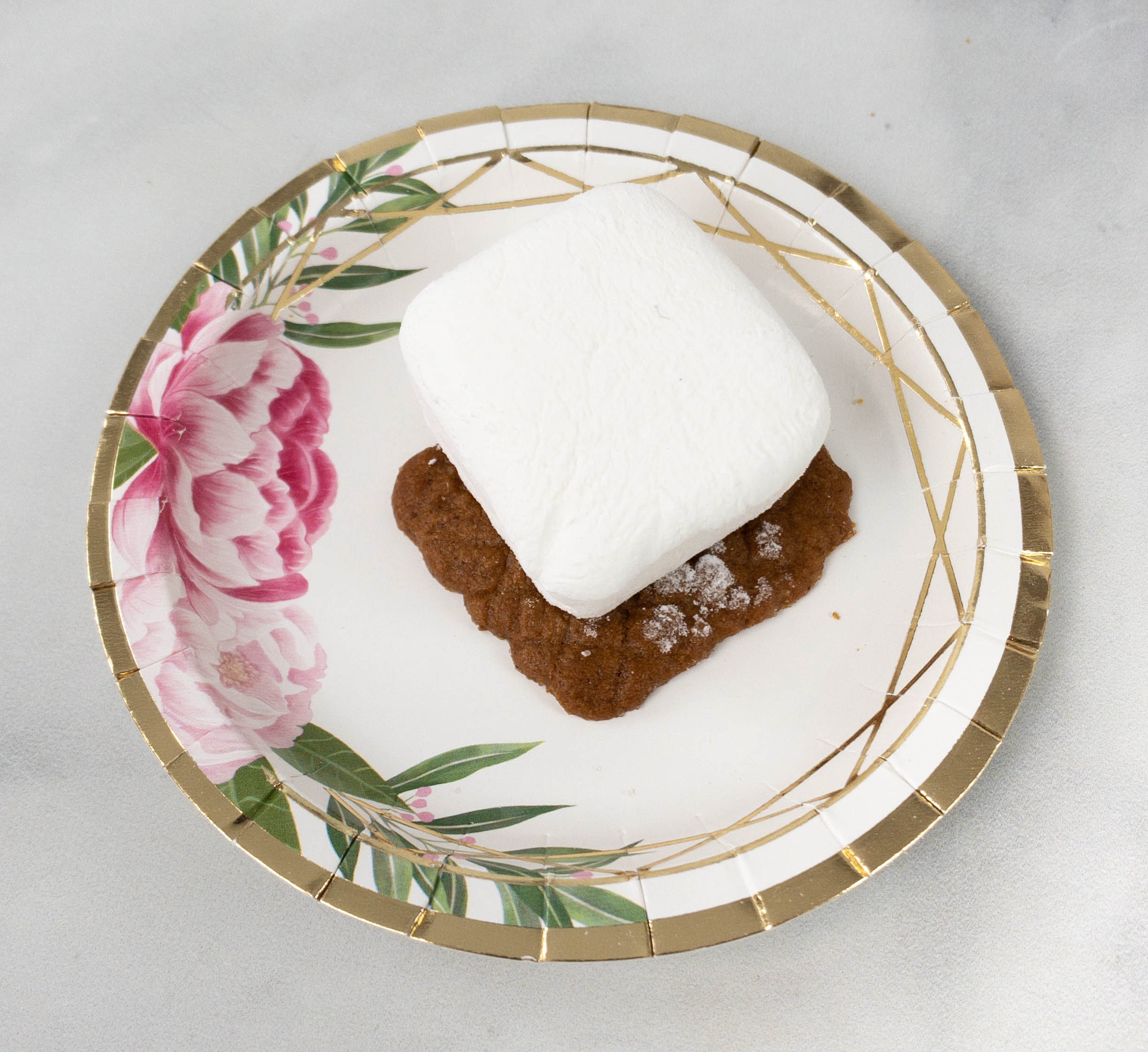 The ingredients for s'mores are now ready and I'm so excited to taste them!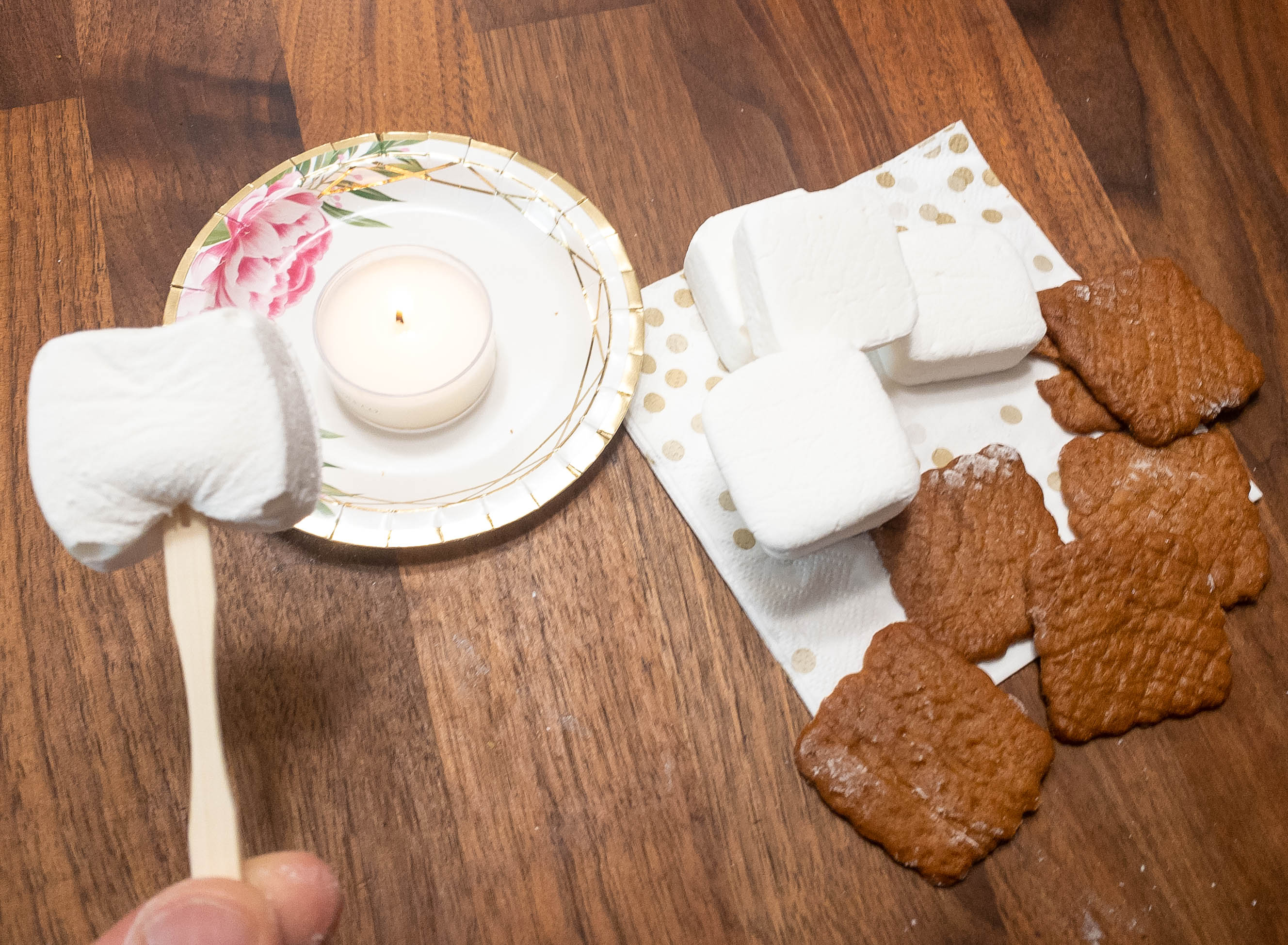 It's easy to make indoor s'mores, thanks to the included tealight candle in the box.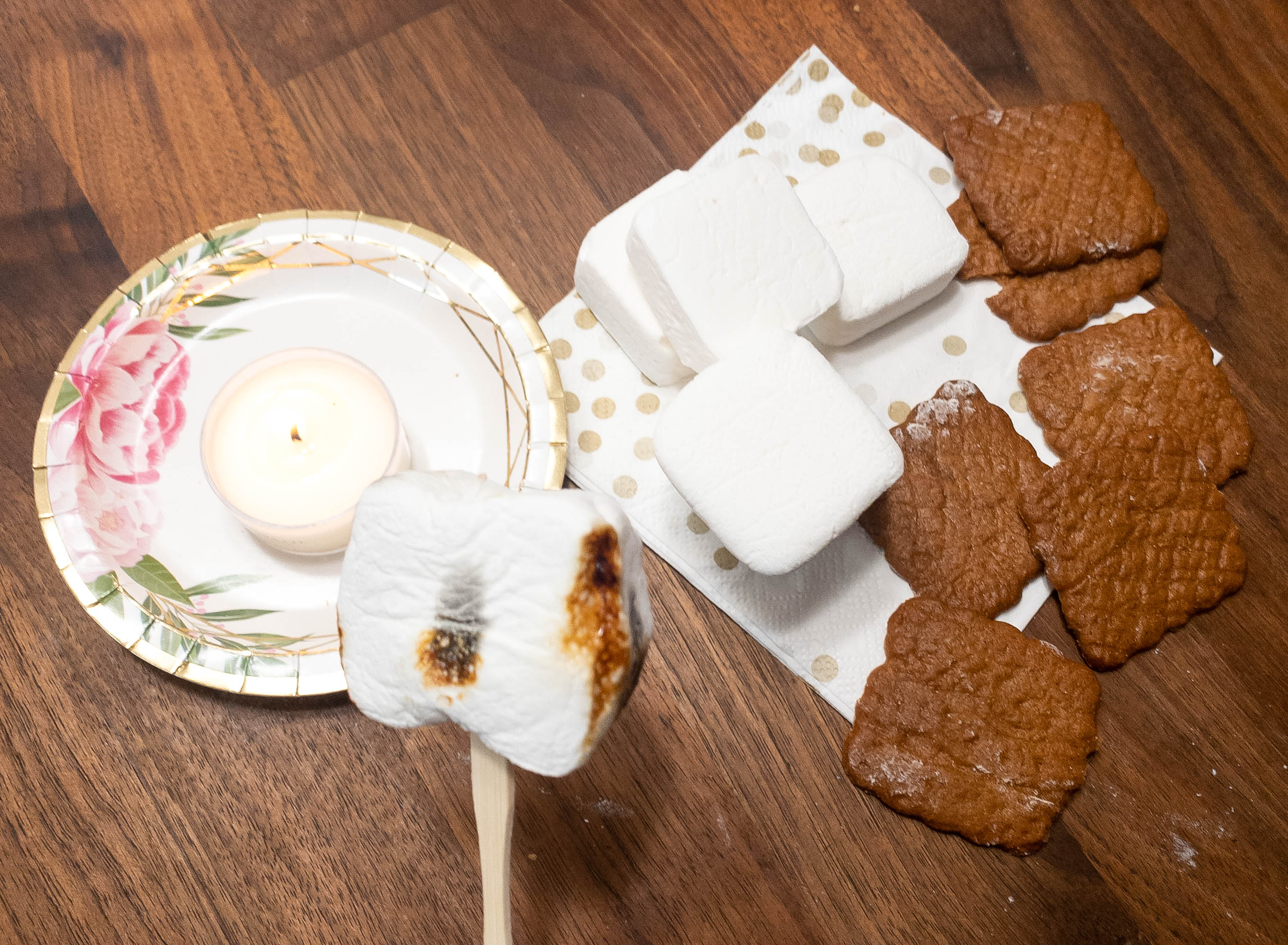 The marshmallows taste similar to an actual lemon meringue pie and they're even better when roasted.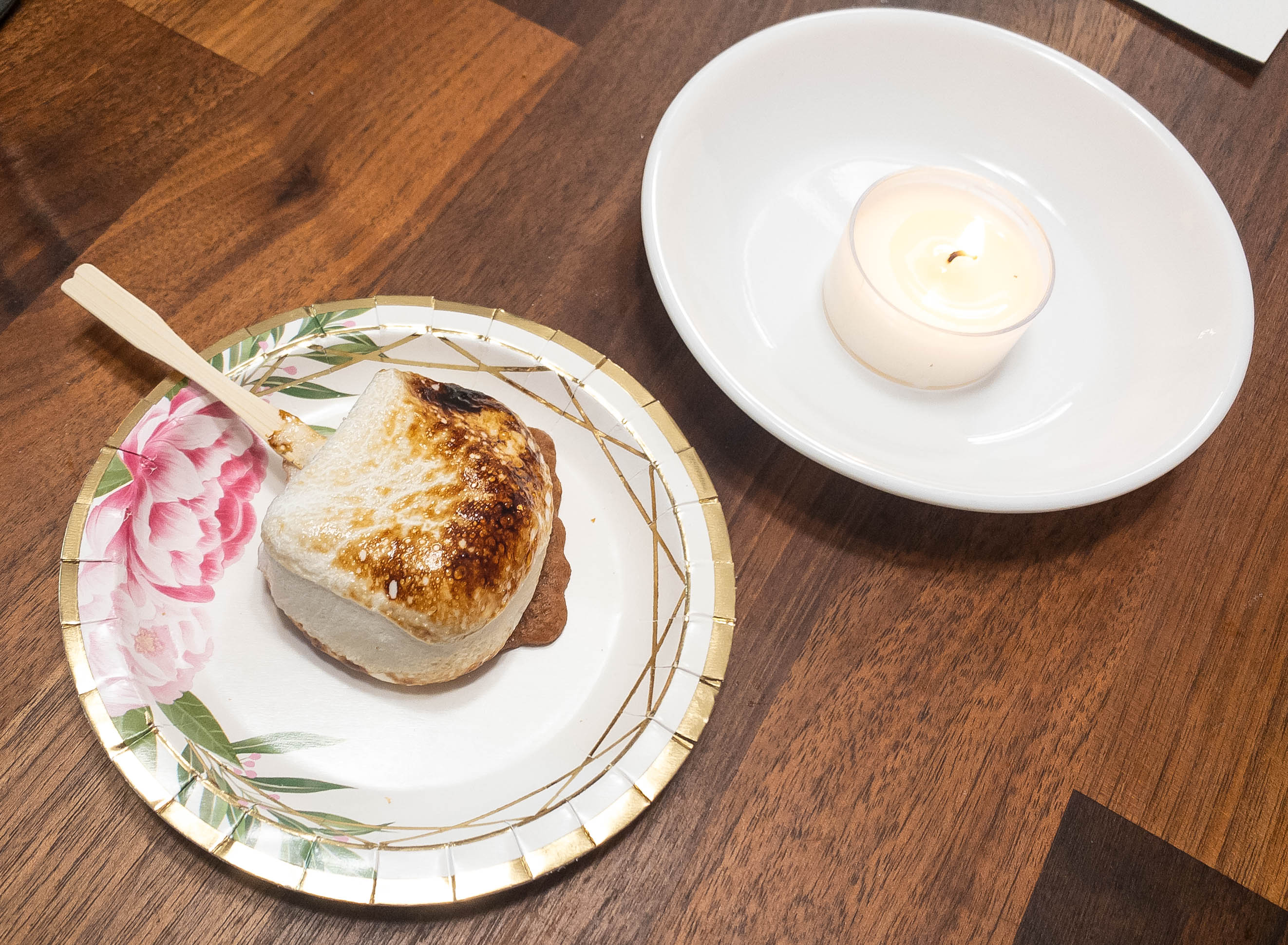 After roasting the marshmallow, just put it on top of the graham cracker.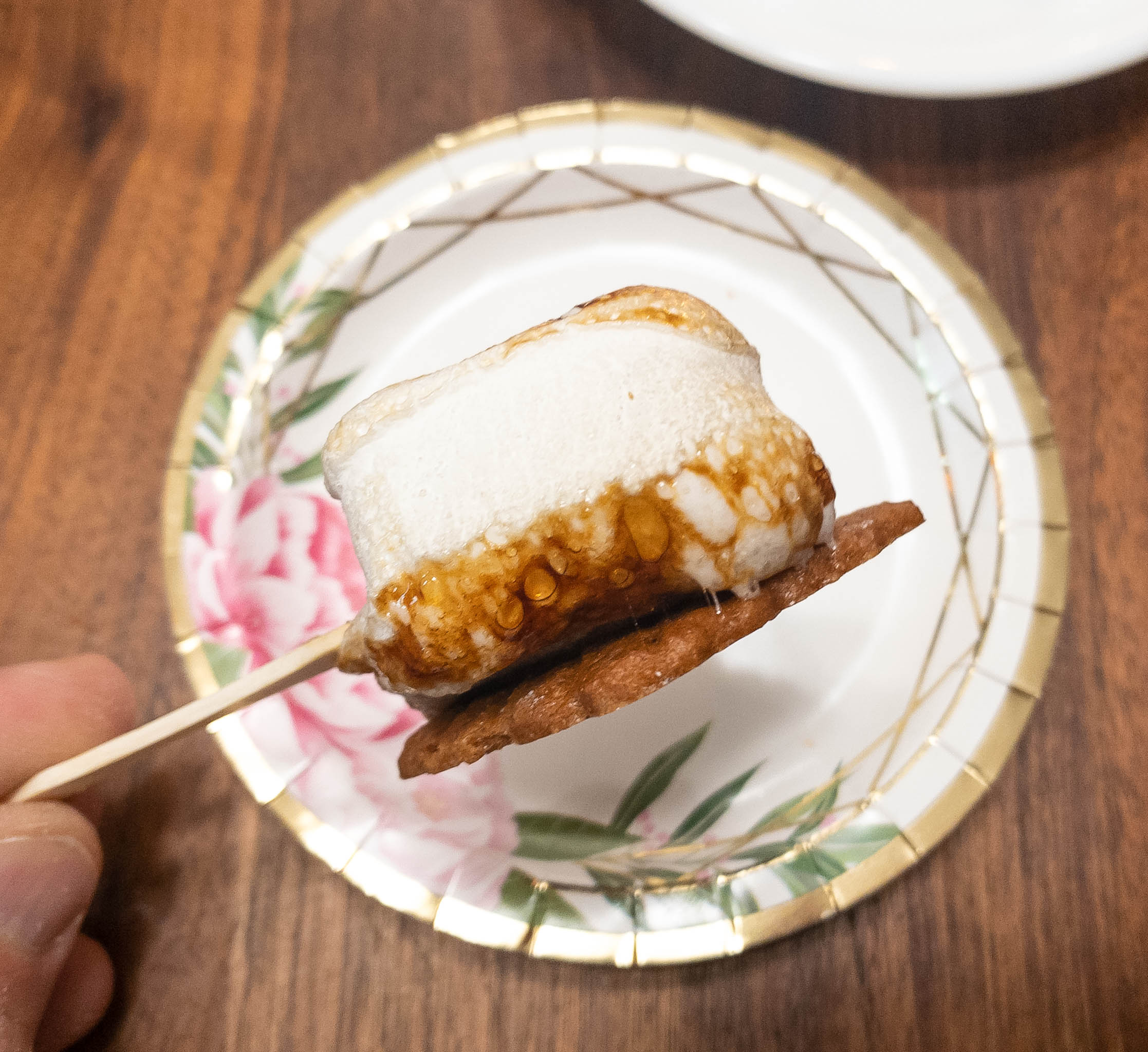 The marshmallow clings to the graham crackers and the heat from the freshly roasted mallows just softens the cracker a bit and makes everything warm and gooey.
Adding the chocolate truffles took everything to a whole new level! I just realized that I have never really given much thought into pairing lemon and chocolate but I should have because they are amazing together. Who knew?!
This month's Marshmallow of the Month Club was really sublime and I'm happy about my new flavor pairing discovery. The rich chocolate and the refreshing taste of lemon was such a treat for my taste buds, as well as the contrast of the textures of the marshmallows and the graham crackers. The marshmallows from this box are really high-quality because they are not mass produced and they contain only natural ingredients. I also like this month's salted caramel hot chocolate mix, and the inclusion of a clear cup, a spoon, and a tea light candle – it just made the whole thing special. If you love s'mores or just marshmallows in general, this box would be a great me-time treat!
What do you think of the Marshmallow of the Month Club by Edible Opus box?
Visit Marshmallow of the Month Club by Edible Opus to subscribe or find out more!