Loti Wellness is a subscription box with a focus on self-care. The box has a monthly theme curated by therapists to focus on items and rituals to promote positivity and improving one's self. Loti Wellness works with local brands and small businesses whenever they can, and choose cruelty-free and natural products. The box will have 5-8 products for self-care and wellness. The box is $49.95 CAD with lower prices on annual subscriptions – $38.95 USD – Use this link to access prices in USD. Shipping is $5.99 CAD to Canada and $7.99 CAD to the US (about $6 USD). A portion of proceeds go to CanadaHelps COVID-19 Fund.
A lotus is a flower that blooms from the mud. It symbolizes overcoming adversity and achieving your greatest potential. The Loti Wellness Box offers practical skills and products to reduce stress and anxiety, and improve your overall wellbeing.

Each Loti Wellness Box delivers the tools and strategies you need to cope with life's challenges, using research based in psychology and psychotherapy. The monthly themes focus on topics like reducing anxiety, setting goals, and even boosting positive mindsets to help you discover self-care and self-love.
DEAL: Save 10% on your first box! Just use this link and coupon code SUBSCRIBE10.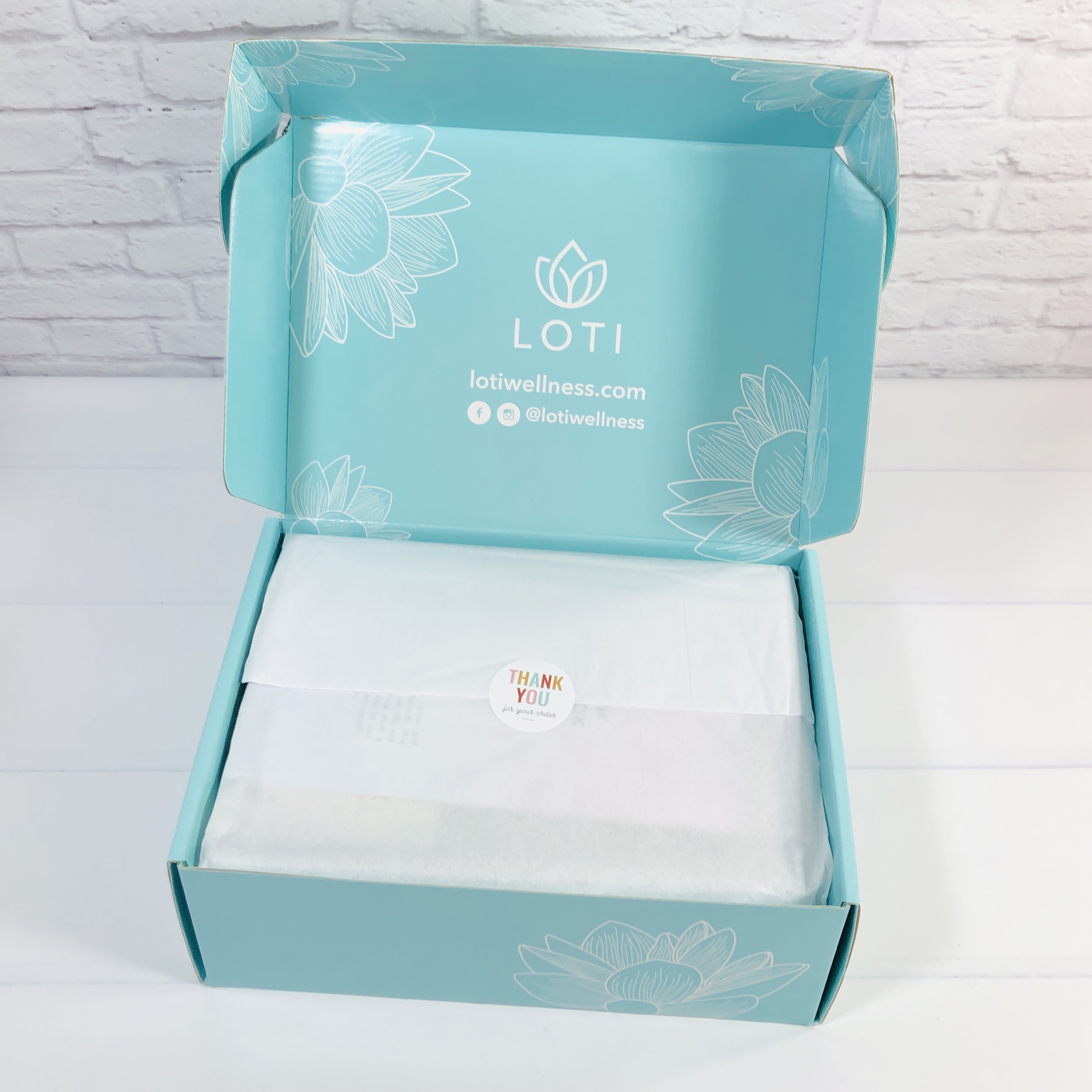 My items arrived in a lovely blue box and were wrapped in white tissue paper that was sealed with a sticker. I enjoy seeing the pretty lotus flowers all over the box! The items were snuggled into white paper squiggles.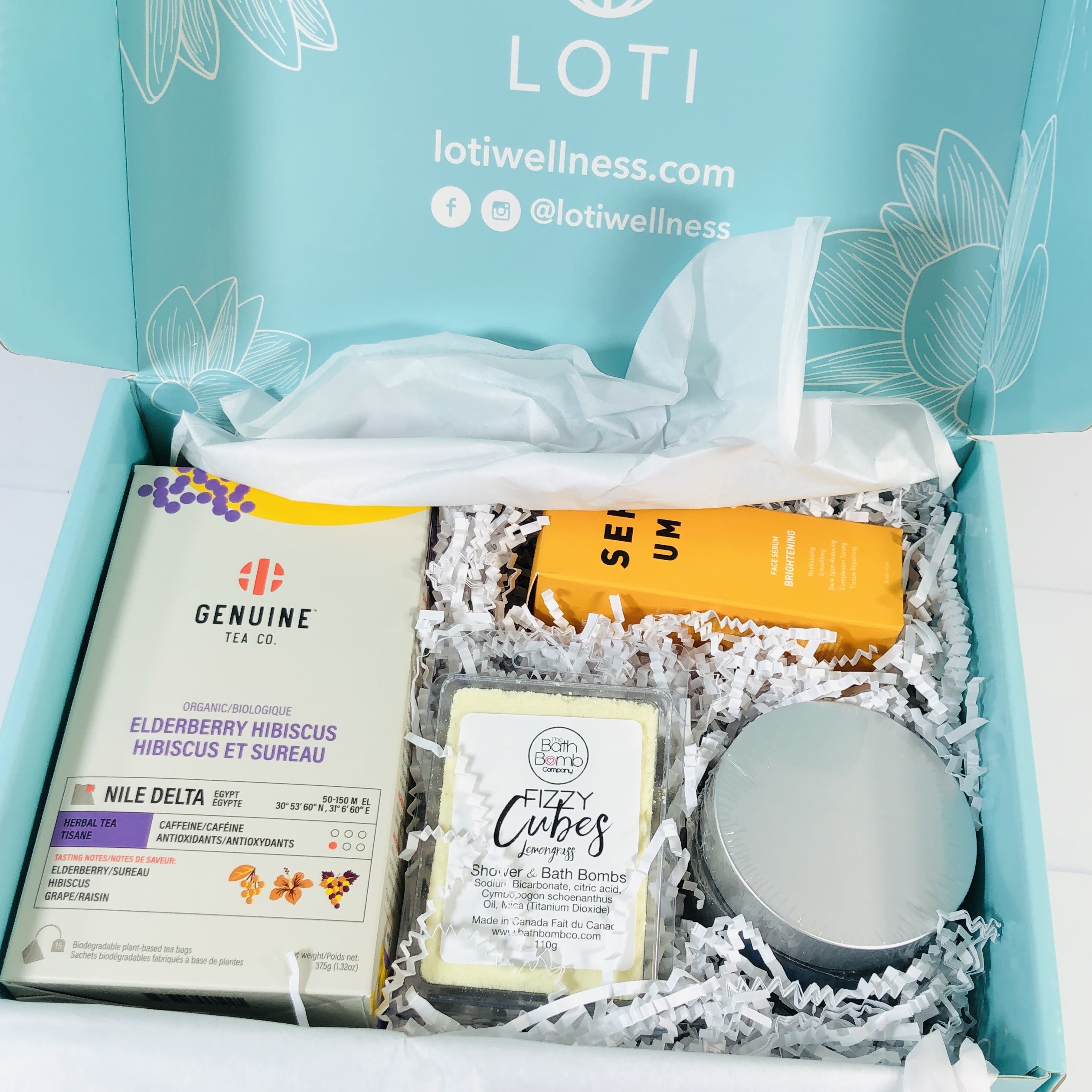 Loti sends the best stuff to help me relax and unwind.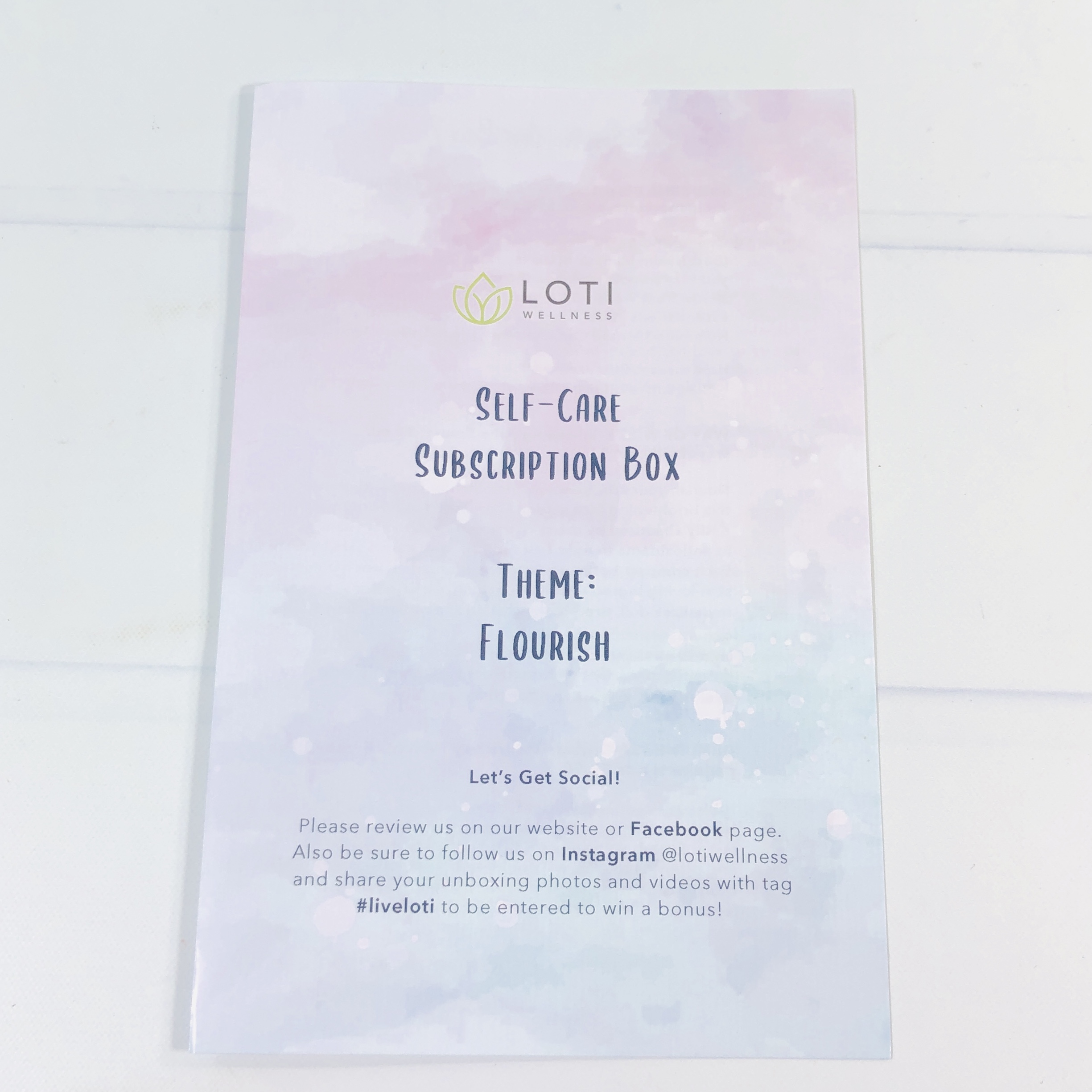 I received a brochure with the theme for May: FLOURISH!
The inside of the brochure listed each item, MSRP, and website so you can stock up on more wonderful items from these brands.
The back of the brochure discussed some of the intentions of Loti.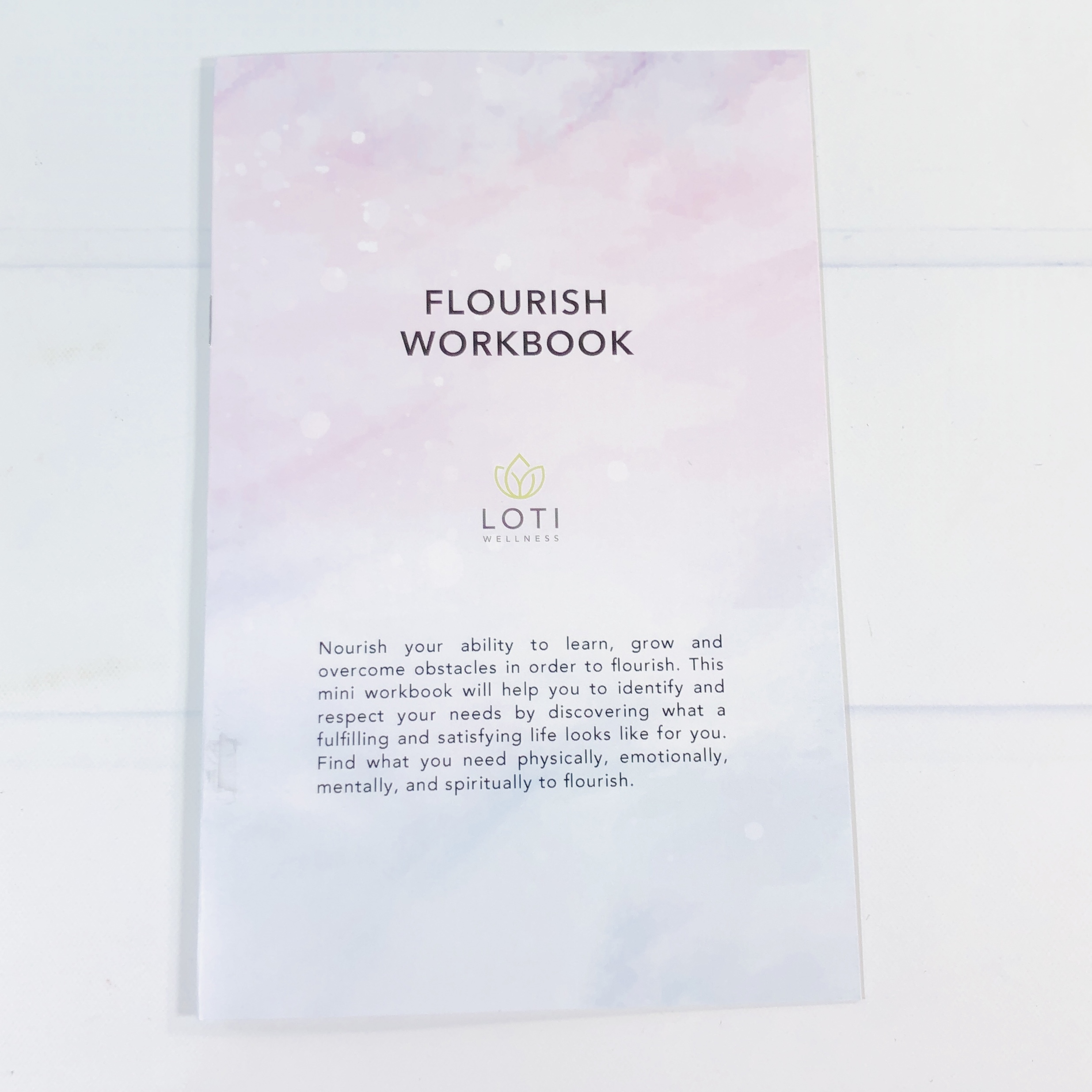 Next up was a FLOURISH Workbook.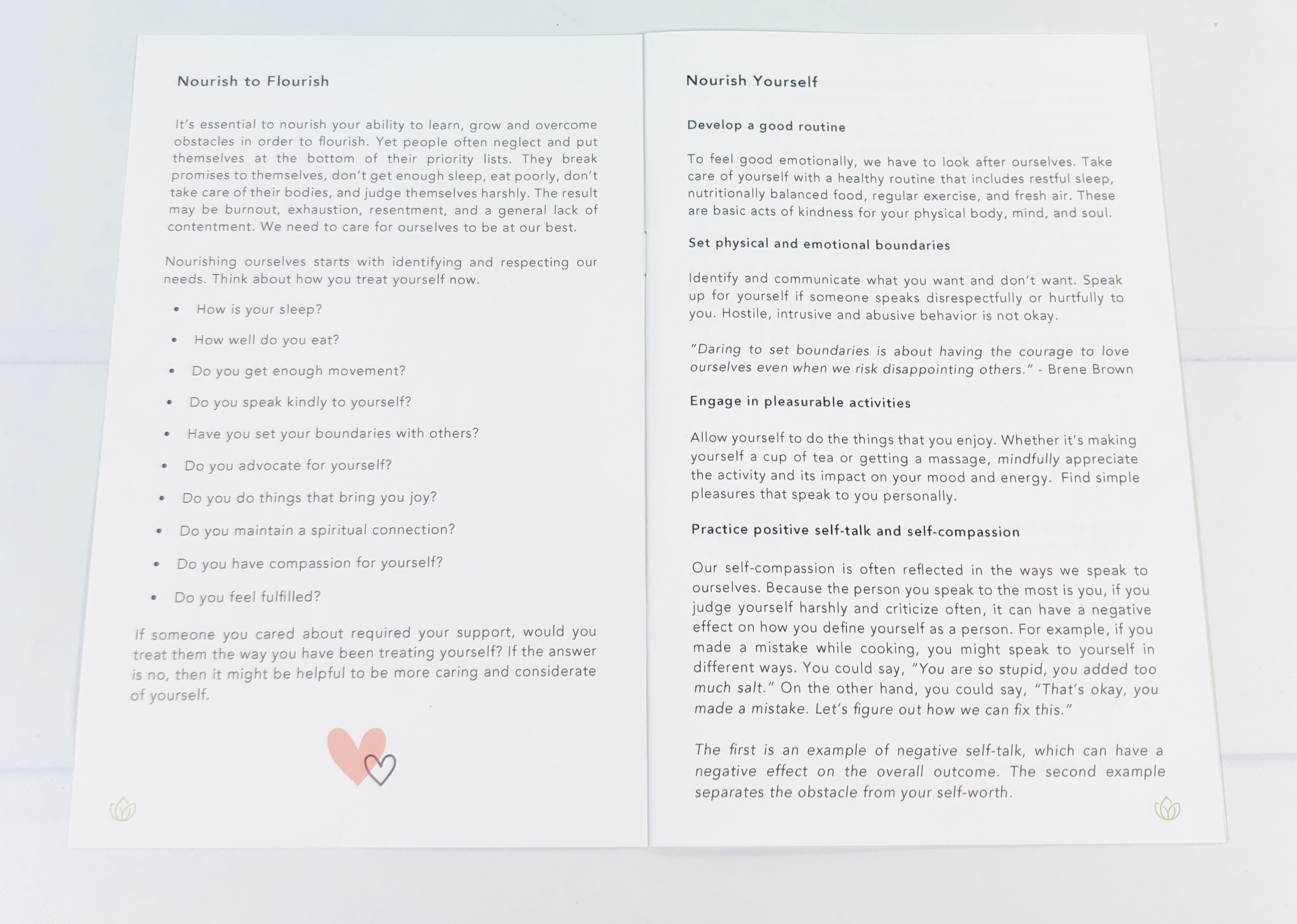 This month's focus was on how to treat yourself well in order to grow and be your best self.
It discussed journaling and coming up with a mantra.
There were even some coloring pages! There were 10 pages in all.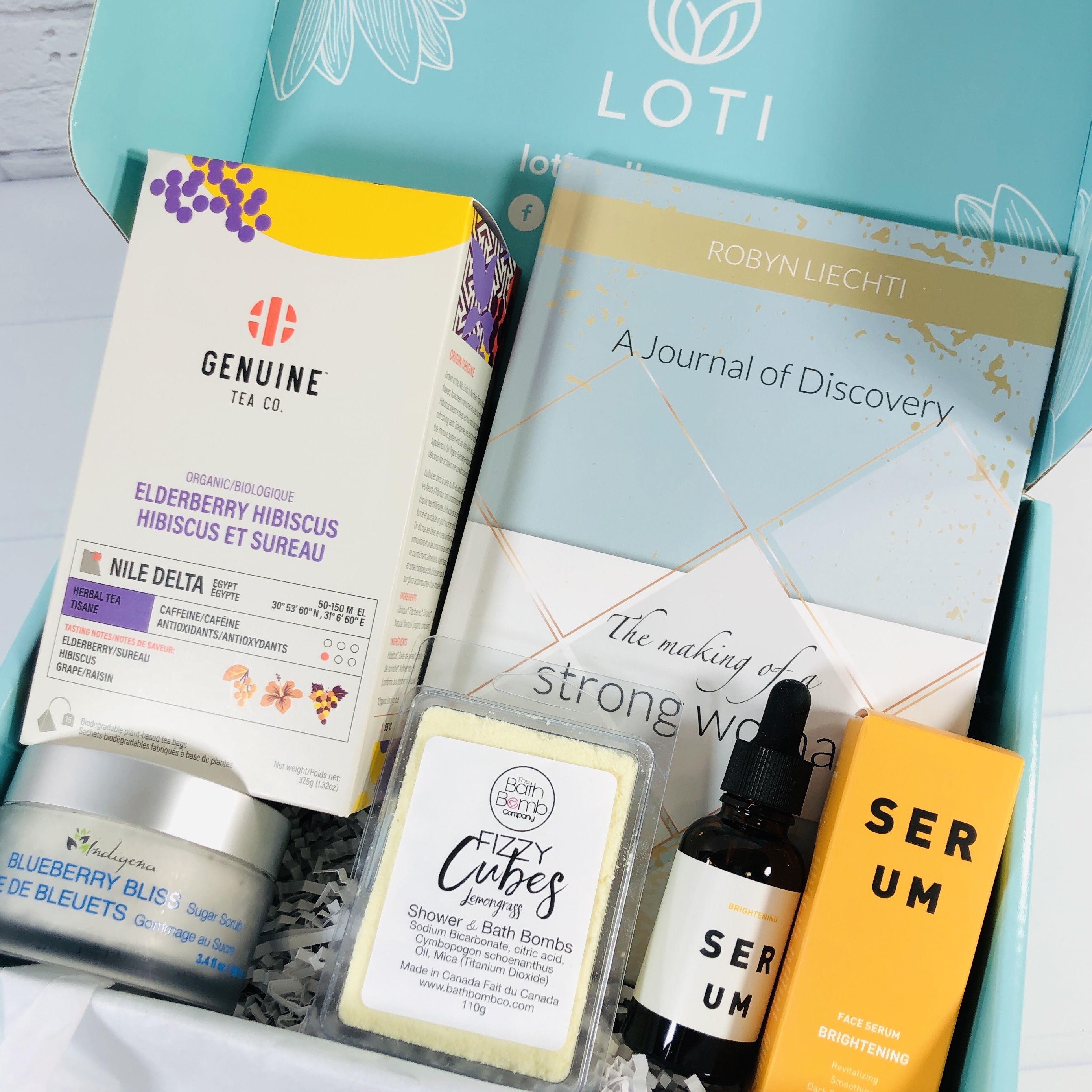 Some of the items came in their own boxes.
Everything in my box!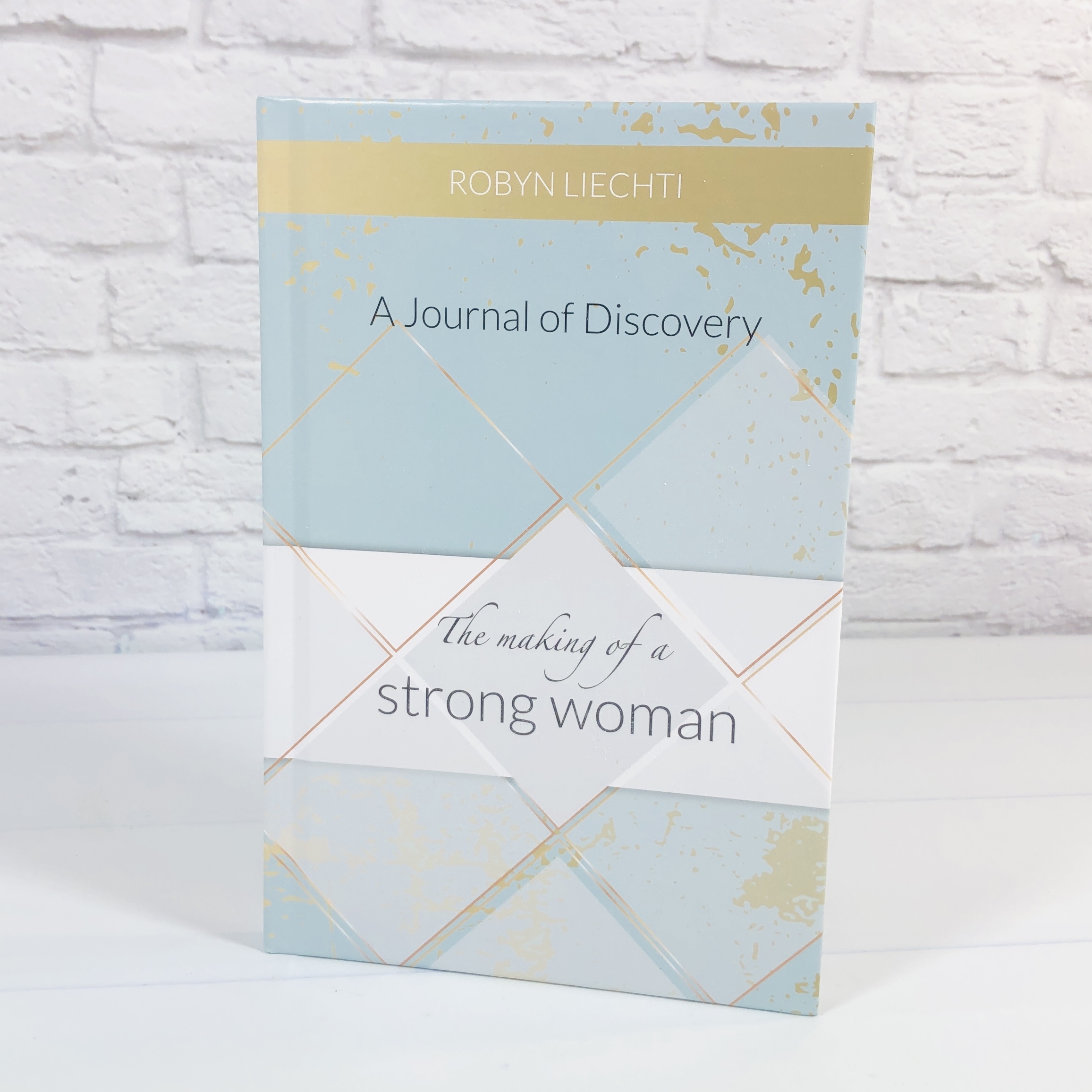 A Journal Of Discovery: The Making Of A Strong Woman by Robyn Liechti ($24.95) A hardcover journal is helpful when making changes because you can refer back to it to see how far you've come in your journey!
Are you ready to add a boost to your self-care routine?

The Making of a Strong Woman journal won't teach you how to be strong, however it will show you that you've always been strong. This empowering self-care journal puts you first, because you matter. Each journal prompt was mindfully created for reflection, empowerment and self-love so you can prioritize, and honour your authentic self. We are confident you will feel happier, more confident and recharged!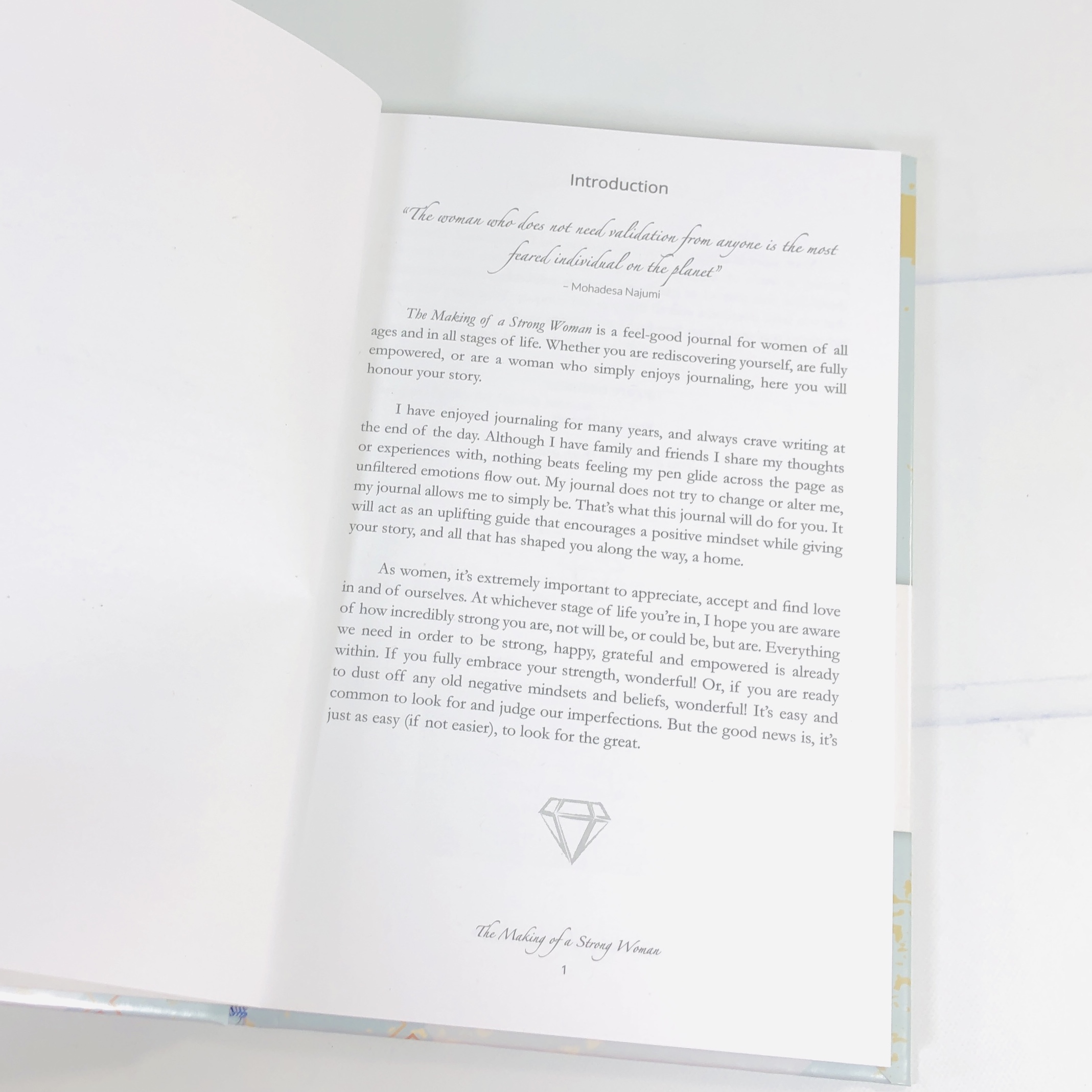 An introduction goes over the intent of this book according to the author.
There are lots of writing prompts and even some blank spaces for extras. It's mostly about your past self, touching on your childhood or past work experience, rather than a planner for the future. It is a good way to start your memoirs!
Bath Bomb Co. Fizzy Cubes ($7.50 listed value) I much prefer shower steamers to bath bombs because I take a shower 100% of the time. These have that classic baking soda and citric acid combo that reacts when it is hit with a blast of water.
The scent is just as stated, lemongrass. I broke off one cube and placed it in the corner of my shower where it would get hit occasionally with water and it melted completely by the time I was done. It released refreshing bursts of a bright, sunny scent and it was a joyful way to start my day.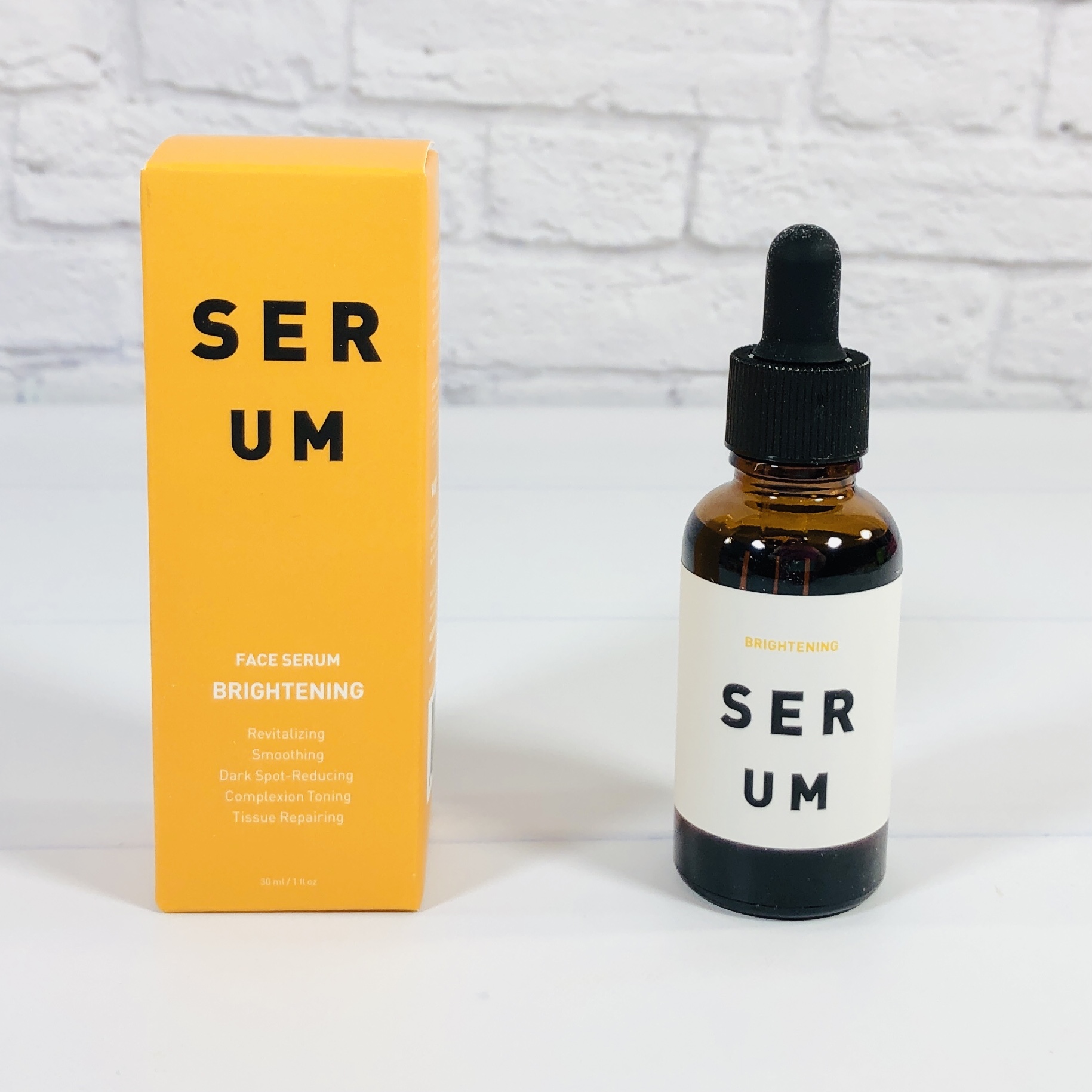 Way Of Will Brightening Face Serum ($37.50, right now it's BOGO Free) This brightening serum is supposed to provide a radiant glow to dull skin while fighting off free radicals and also keeping skin moist. Whew!
There is an assortment of oils in here including grapeseed, rice bran, rosehip, and jojoba. Vitamin A is supposed to fight aging while vitamin C may reduce dark spots.
I applied it after cleansing my face and while the skin was still damp. The directions say to warm a few drops between palms and then gently press it into skin. My skin felt moist but didn't feel greasy and of course you can follow with a moisturizer if you feel like it. I enjoyed the scent, which was warm and comforting.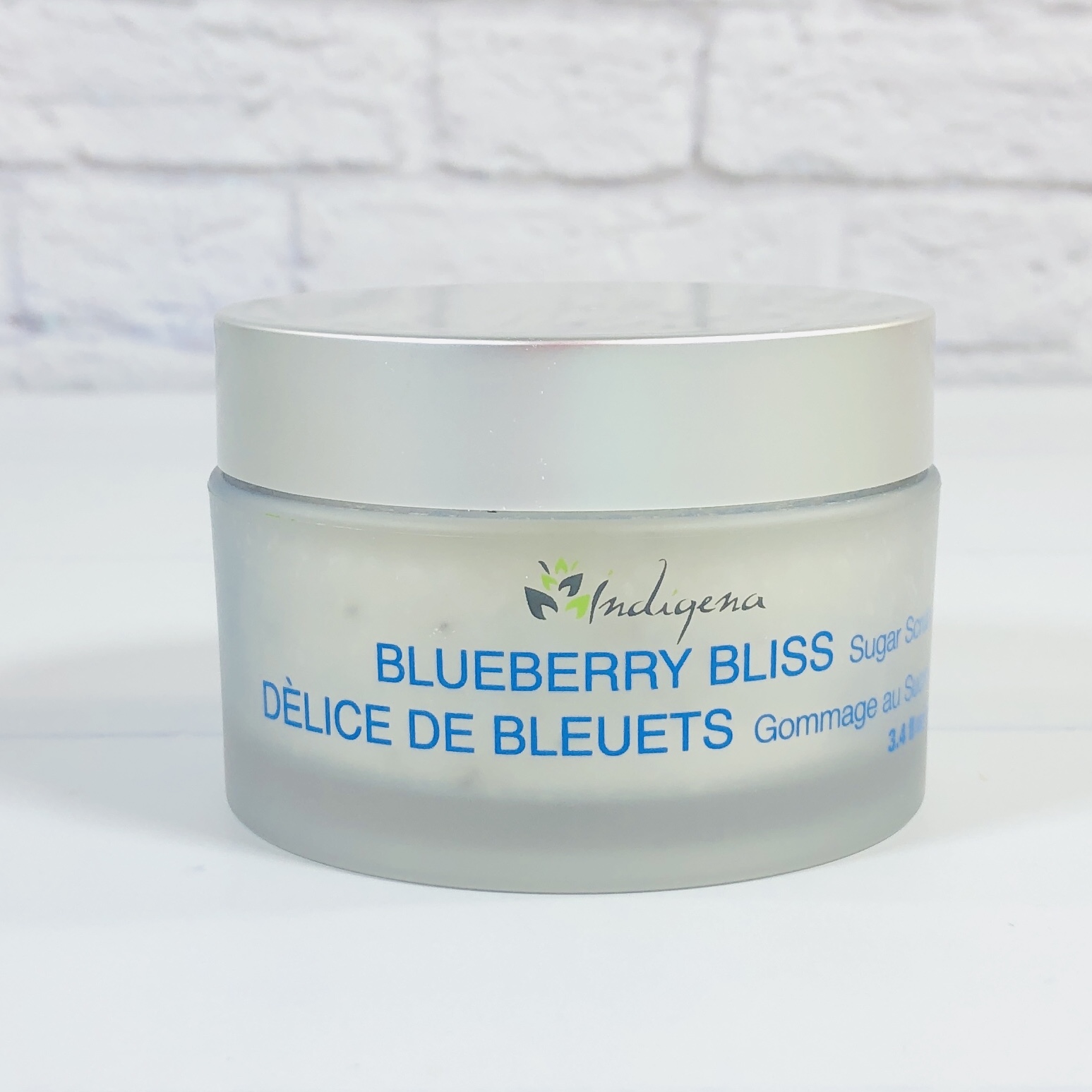 Indigena Blueberry Bliss Sugar Scrub ($24.99 listed value, now $19.99) is a sugar scrub that can be used on the face and/or body to provide physical exfoliation by rubbing off dead skin cells and leaving skin softer with a light coating of oil.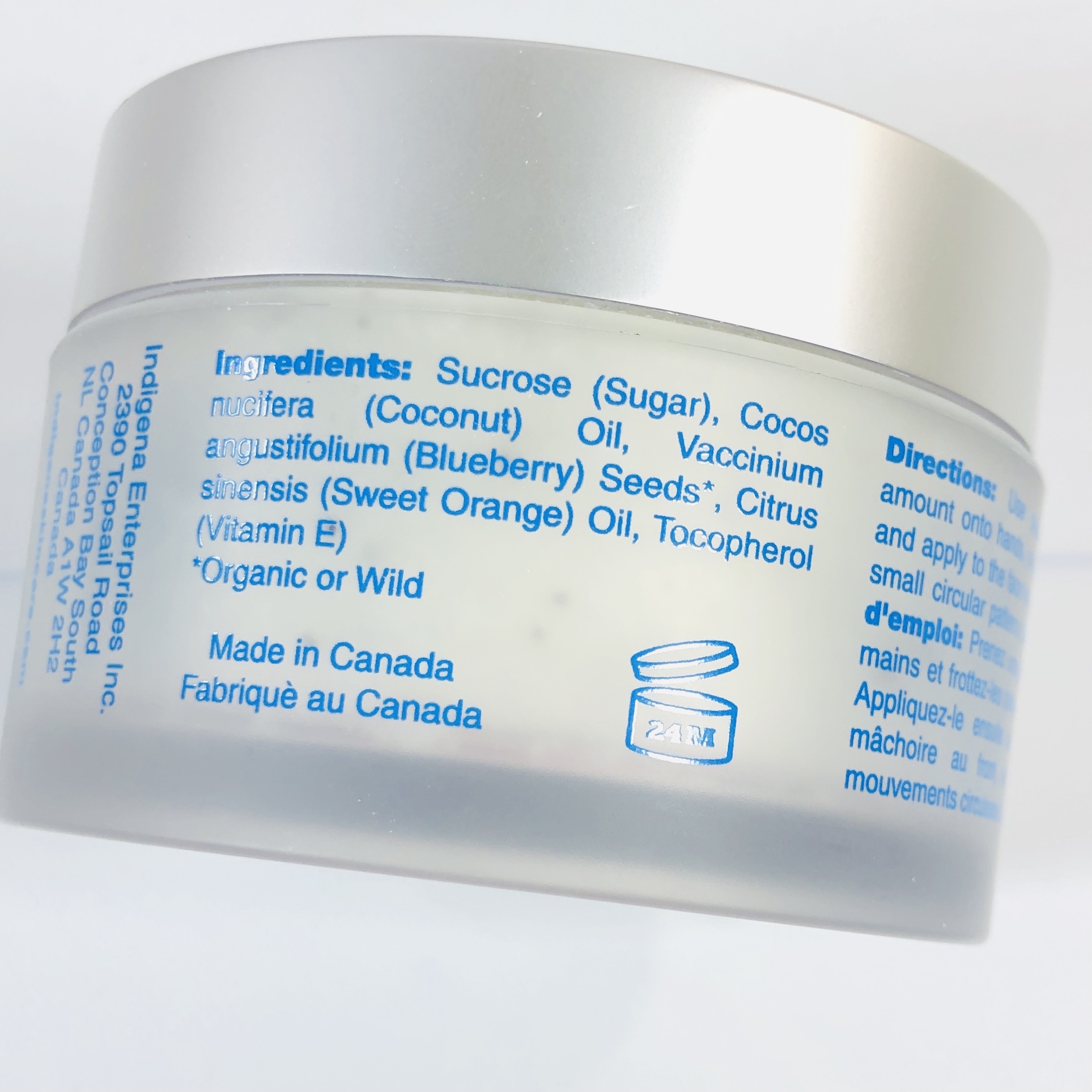 Sugar, coconut oil, blueberry seeds, sweet orange oil, and vitamin E are the short list of ingredients and are pretty darn natural.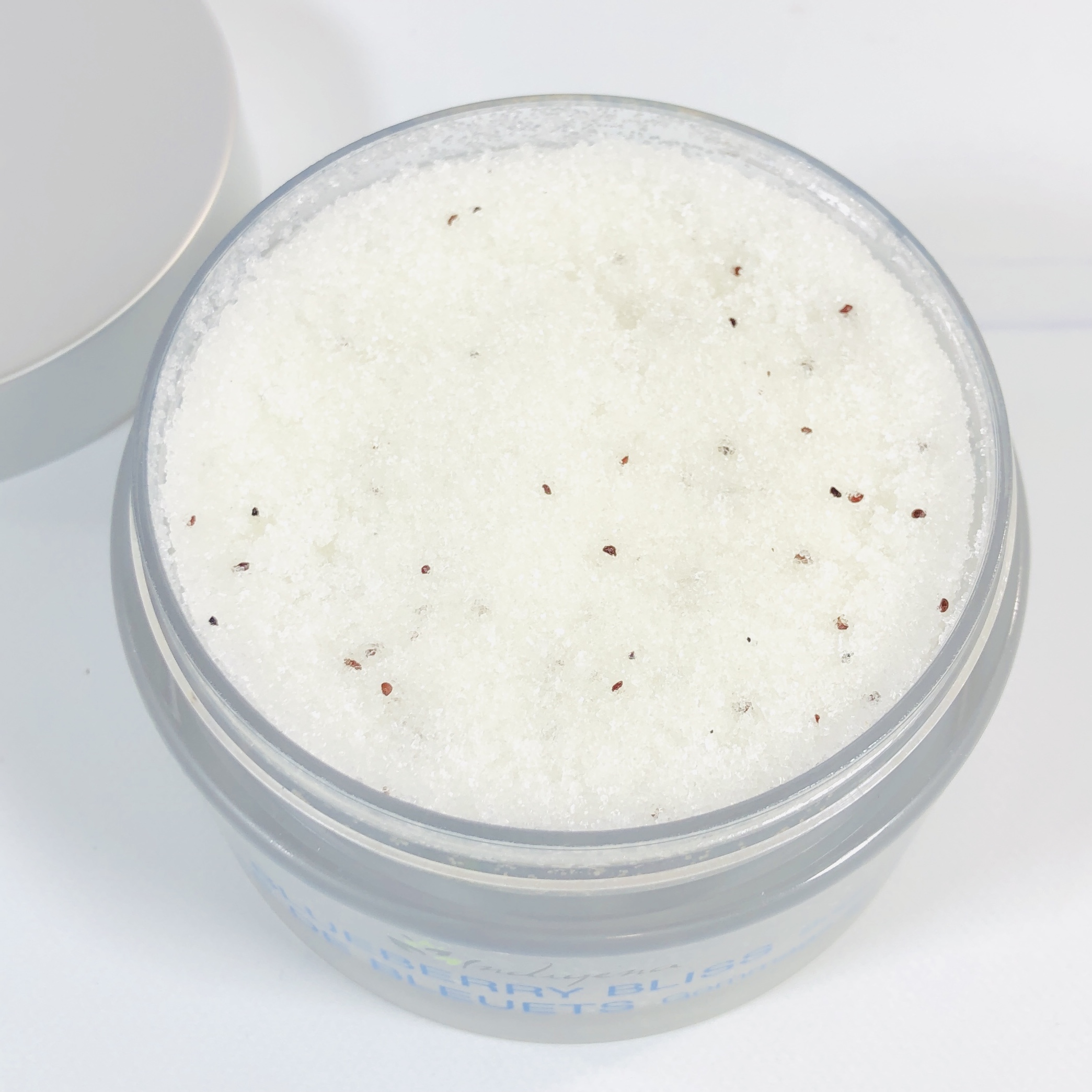 You can seed the seeds in here and they are tiny. Apply to wet skin, give it a good rub, then rinse. I just used something similar on my face so I decided to try this on my arms and legs and it wasn't a harsh scrub, it should work for the face if you don't press too hard. It smells just like fresh oranges and rinsed away easily without leaving my skin feeling greasy, I still needed body lotion afterwards.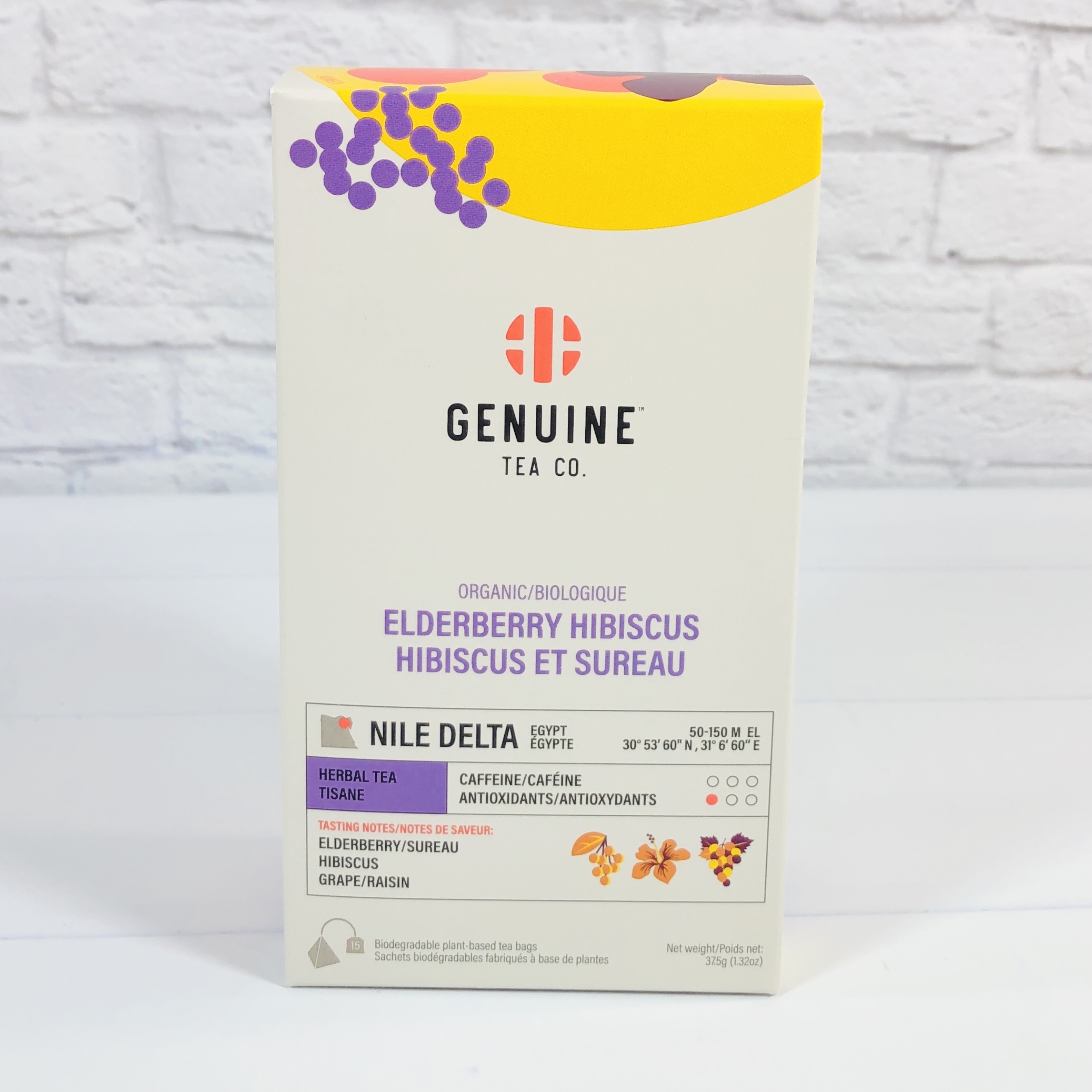 Genuine Tea Organic Elderberry Hibiscus Pyramid Tea ($9.95) I like to relax in the evening with a cup of hot herbal tea, although I have the feeling this flavor might be even better over ice!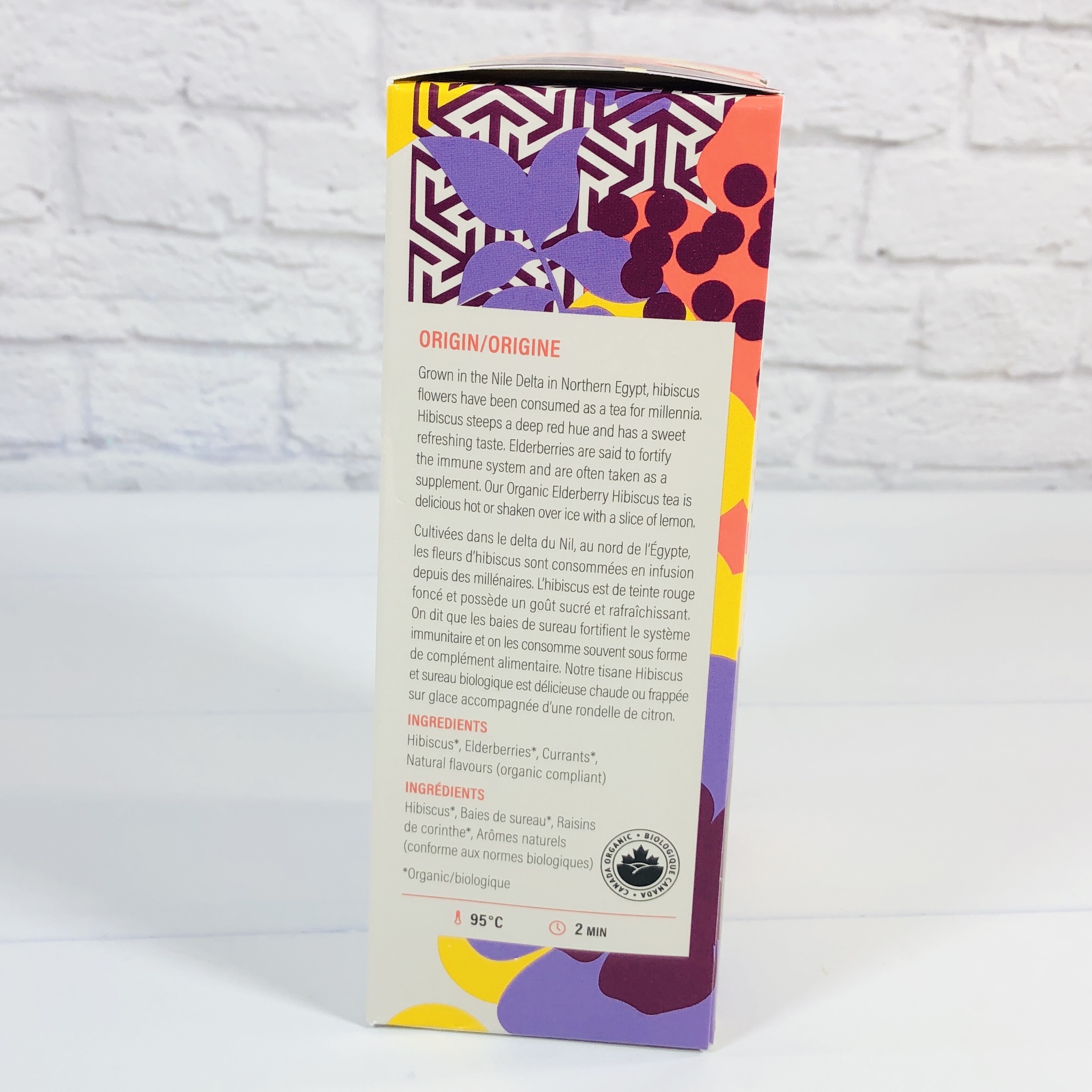 It's made of hibiscus, elderberries, and currants. Elderberries may boost the immune system and hibiscus is a popular caffeine-free ingredient that steeps up bright red, sour, and full of flavor.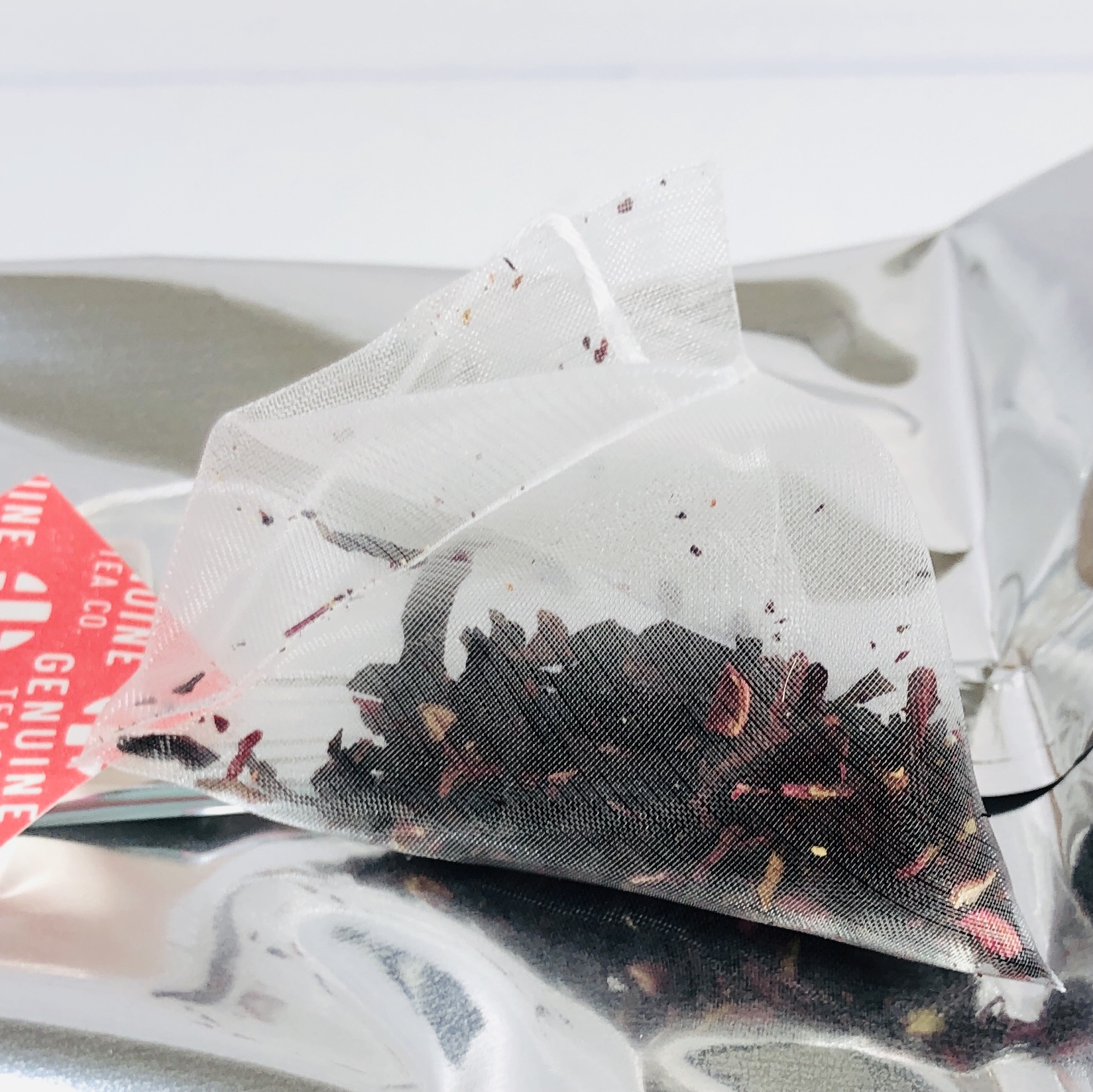 The bag itself is plant-based and biodegradable. I steeped this with 8 ounces of water for 2 minutes. It was very sour and fruity, like unsweetened fruit punch. I added sugar and it tamed it a bit but this would also be perfect over ice, imagine a cranberry juice beverage or similar.
I am always happy to see my monthly Loti Wellness Box show up in my mailbox! They send some lovely items and they are pretty natural to boot. I am at a point in my life where I will probably start looking back at what I've done and make changes for the future so the journal will be helpful with that. The tea was juicy and would probably be even better iced. I think the workbook has some wonderful tips and the self-care items will all be used up completely, they are so effective and feel and smell lovely.
What do you think of this self-care subscription?