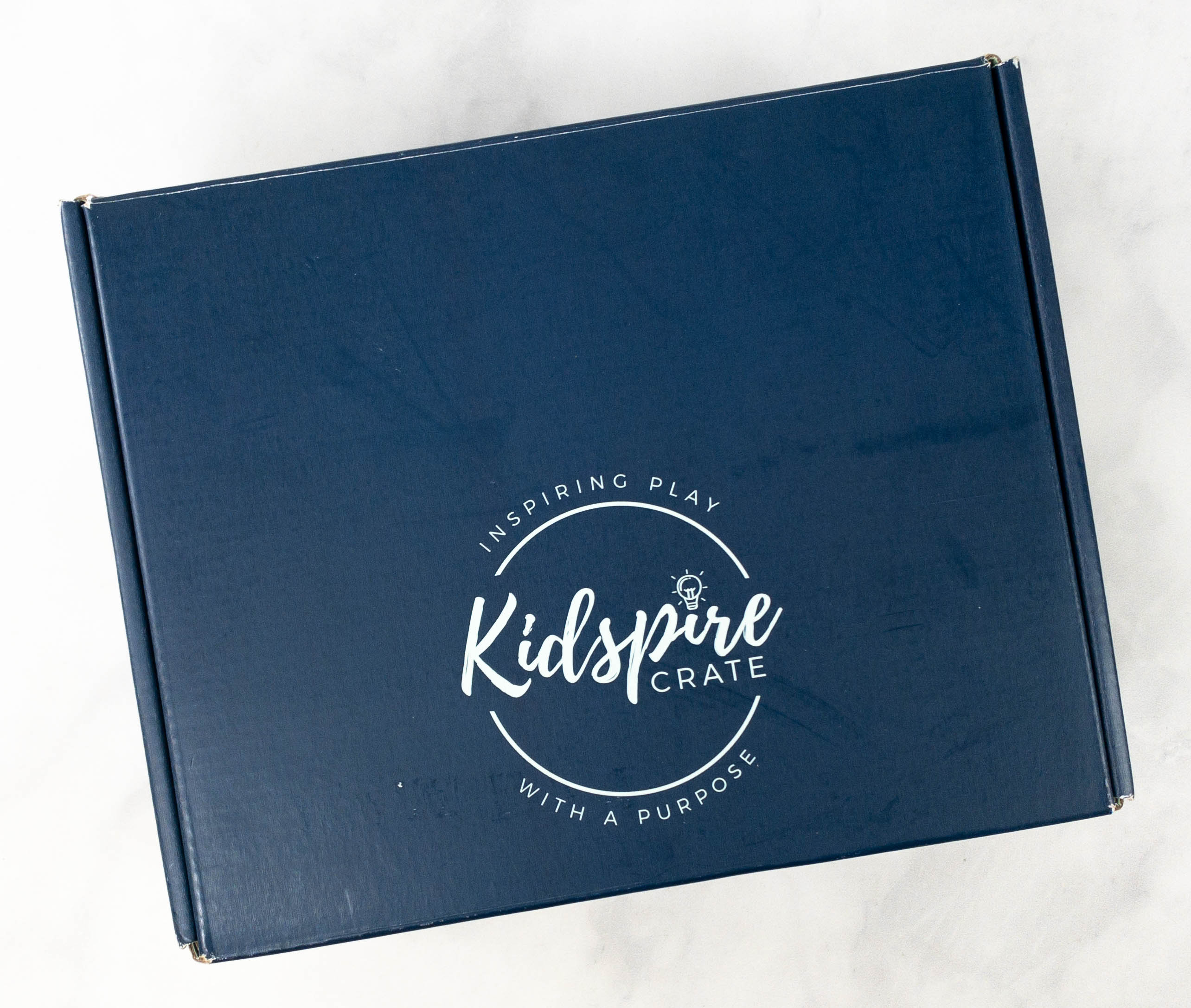 Kidspire Crate is an activity subscription box for kids featuring a SHEro (a female hero). This box is ideal for both girls and boys, as it brings some gender balance to their role models! They have boxes for different age levels: Spark Box for 3-6 years old ($44.99 CAD) and Ignite Box for 6-9 years old ($44.99 CAD). These boxes include a book featuring a new SHEro, hands-on activities, a 12-page activity workbook, all the supplies needed, a monthly letter to the grownups with tips on promoting gender equality, and extras. They also offer smaller crates for those who are not yet ready to commit to a full-sized crate: Spark Book Mailer for 3-6 years old ($35.49 CAD) and Ignite Book Mailer for 6-9 years old ($35.49 CAD). These include a book featuring a new SHEro, a 12-page activity workbook, and a custom 1″ backpack pin collectible.
This is the review of the Spark Box.
DEAL: Get 30% off your first box when you sign up for a 3+ month subscription! Use coupon code FIRSTBOX30.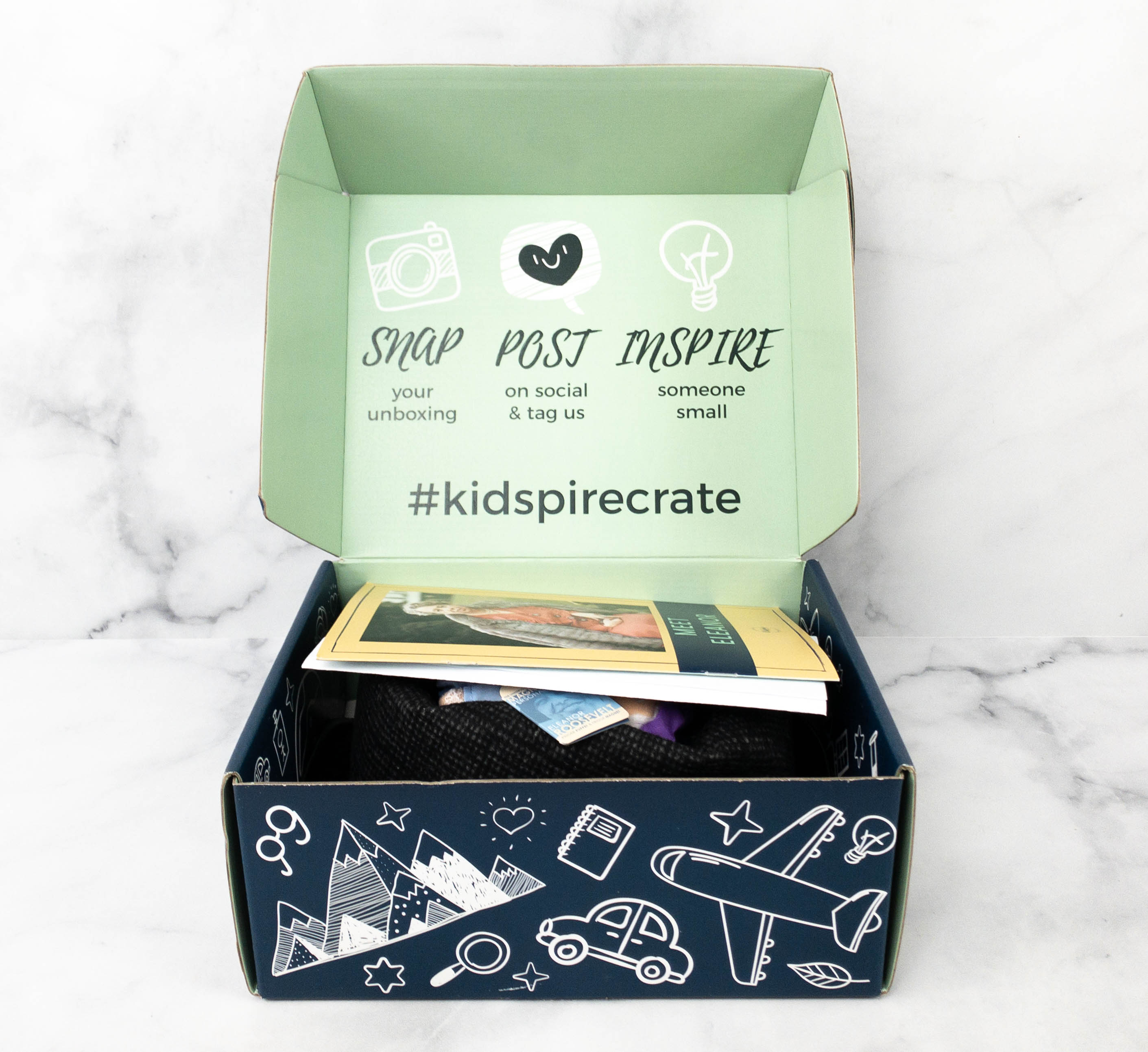 The inner lid of the box encourages subscribers to post our unboxing photos on social media and use it to inspire others.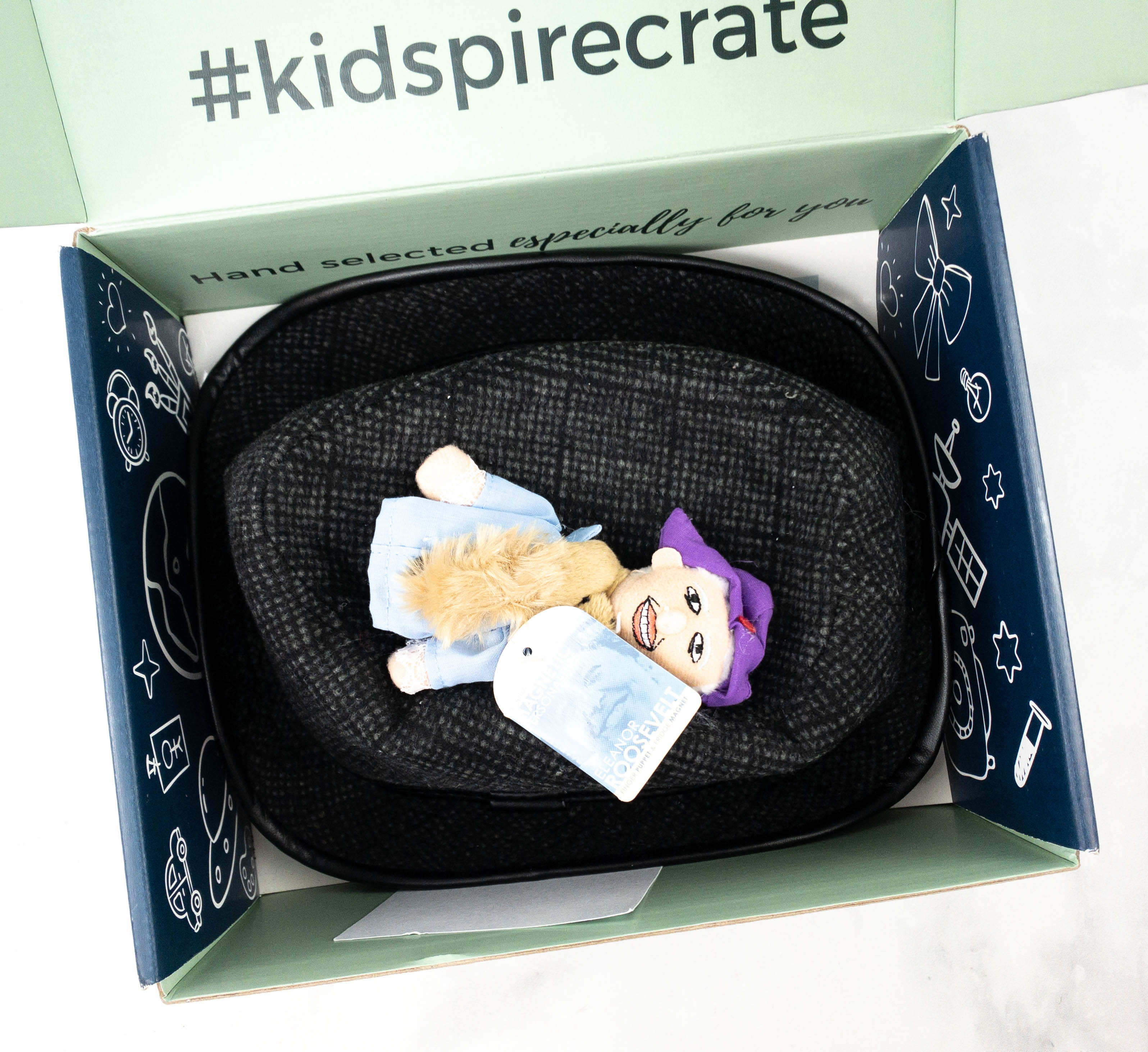 There are no extra packaging materials in the box.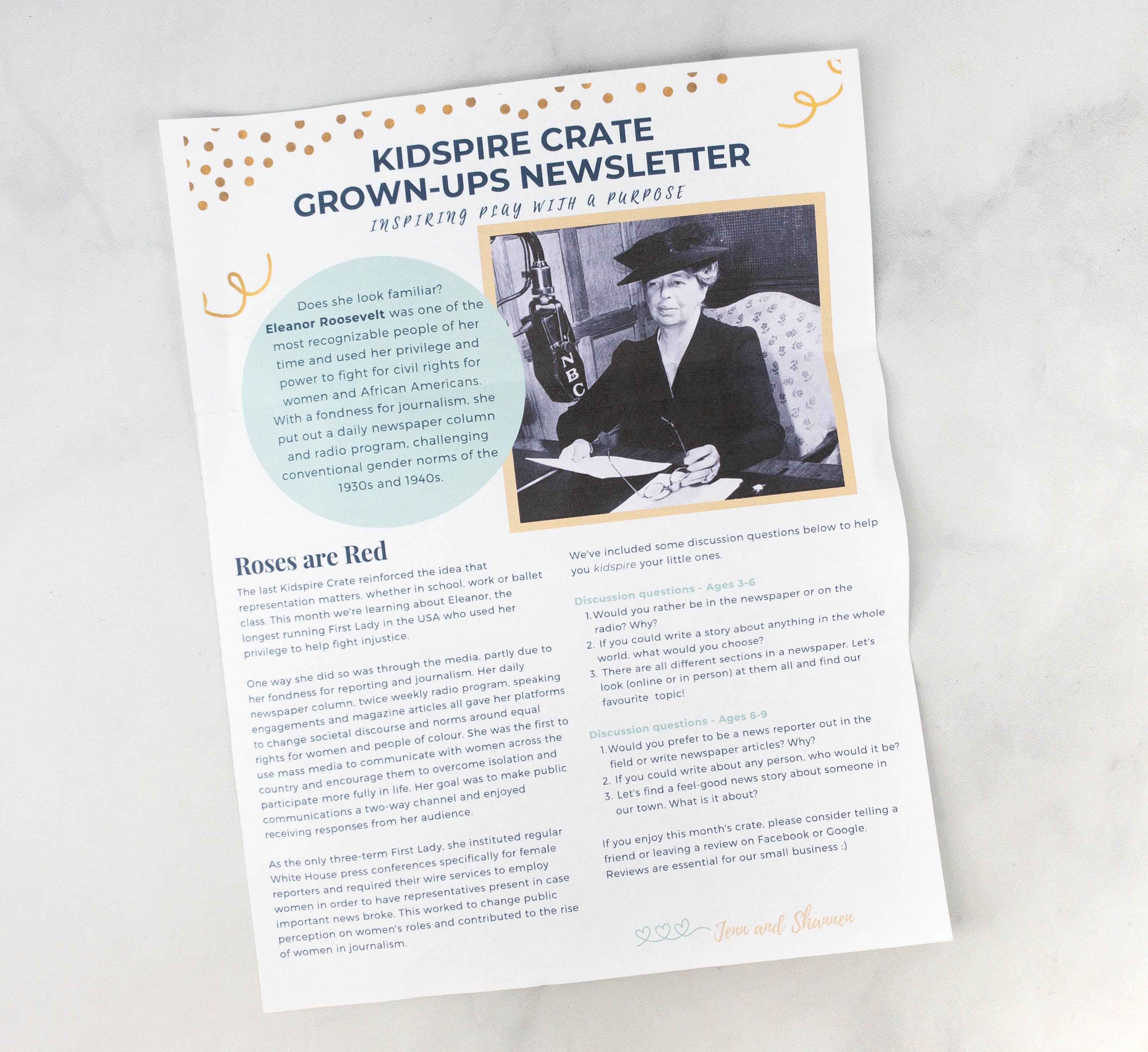 This month's featured heroine is Eleanor Roosevelt!
Does she look familiar? Eleanor Roosevelt was one of the most recognizable people of her time and used her privilege and power to fight for civil rights for women and African Americans. With a fondness for journalism, she put out a daily newspaper column and radio program, challenging conventional gender norms of 1930s and 1940s.
Everything in my box!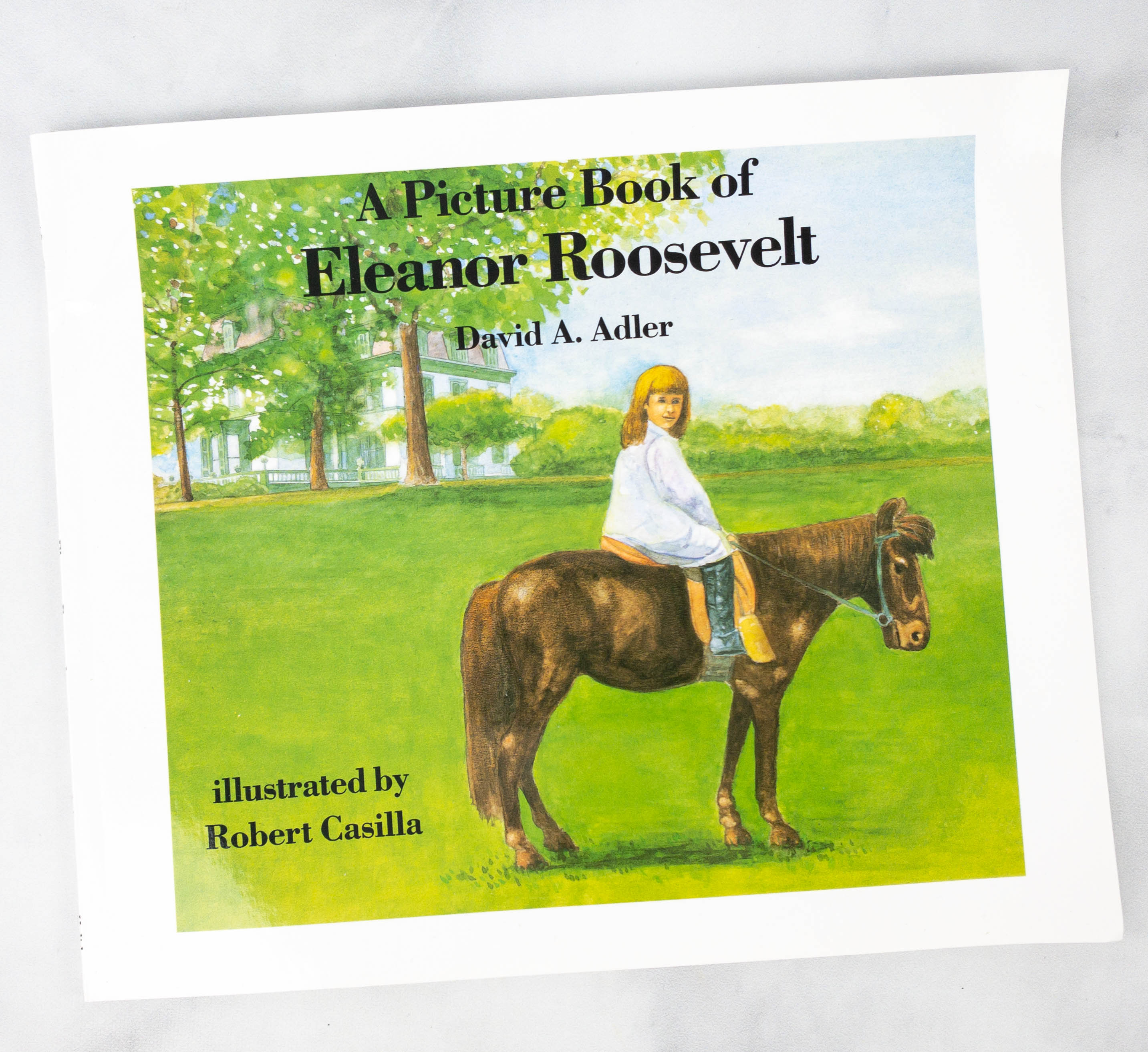 A Picture Book of Eleanor Roosevelt by David A. Adler ($7.95)
Eleanor Roosevelt went from being a sad, shy child to becoming an adult who reached out to people everywhere. She married Franklin D. Roosevelt in 1904. She became America's first lady while he served as president from 1932 – 1945. During the years of the Great Depression, she visited towns, cities, and farms all over the country and brought hope to millions of people. She made many speeches, had a radio program, and wrote a newspaper column. Eleanor Roosevelt called on American soldiers during World War II and served as chairperson of the Commission on Human Rights at the United Nations after her husband's death. She was an important, beloved figure of her time and is remembered as one of America's greatest women.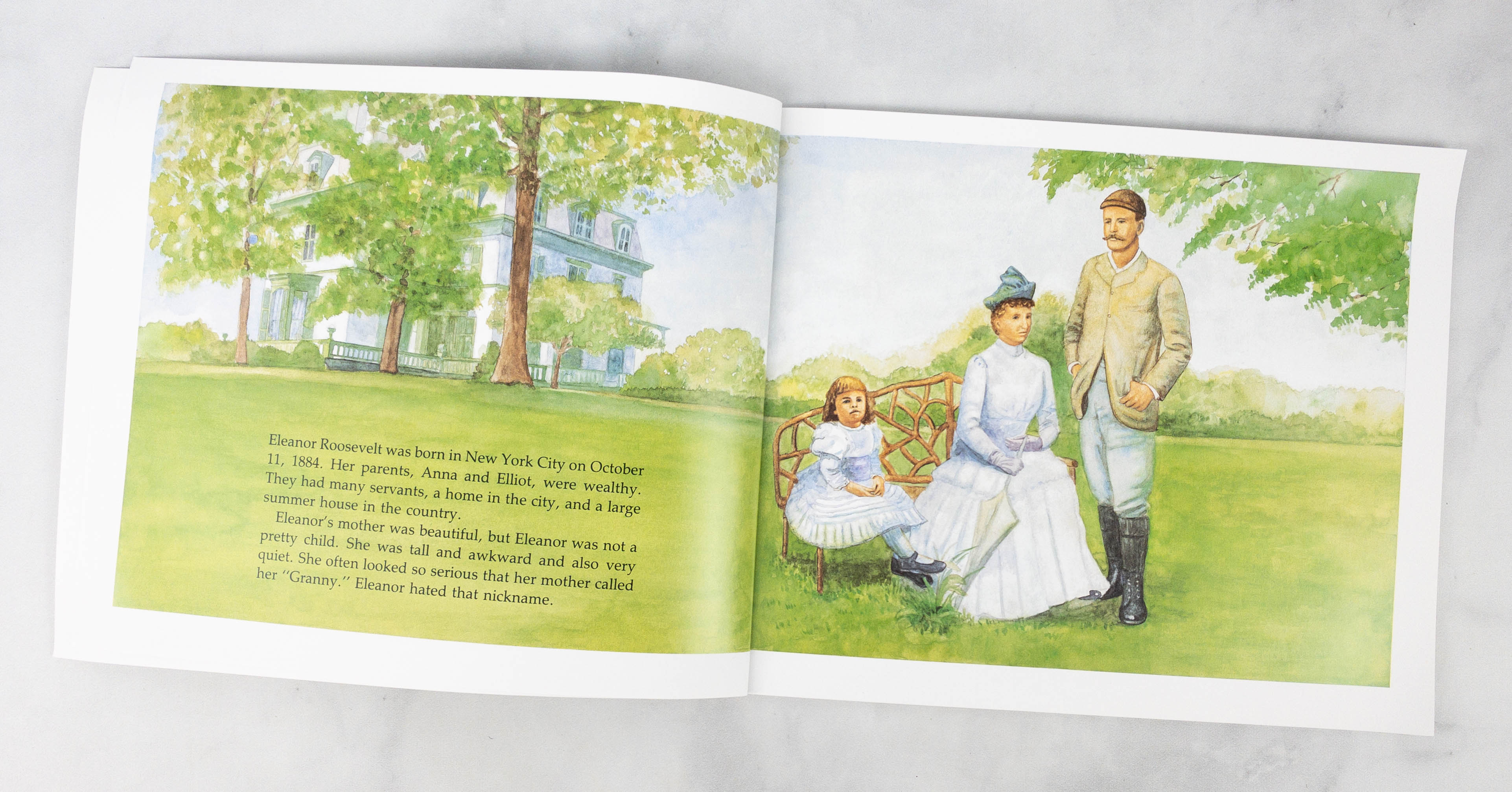 This book is a part of the Picture Book Biography series. It tells Eleanor Roosevelt's life story, in a way kids can easily understand.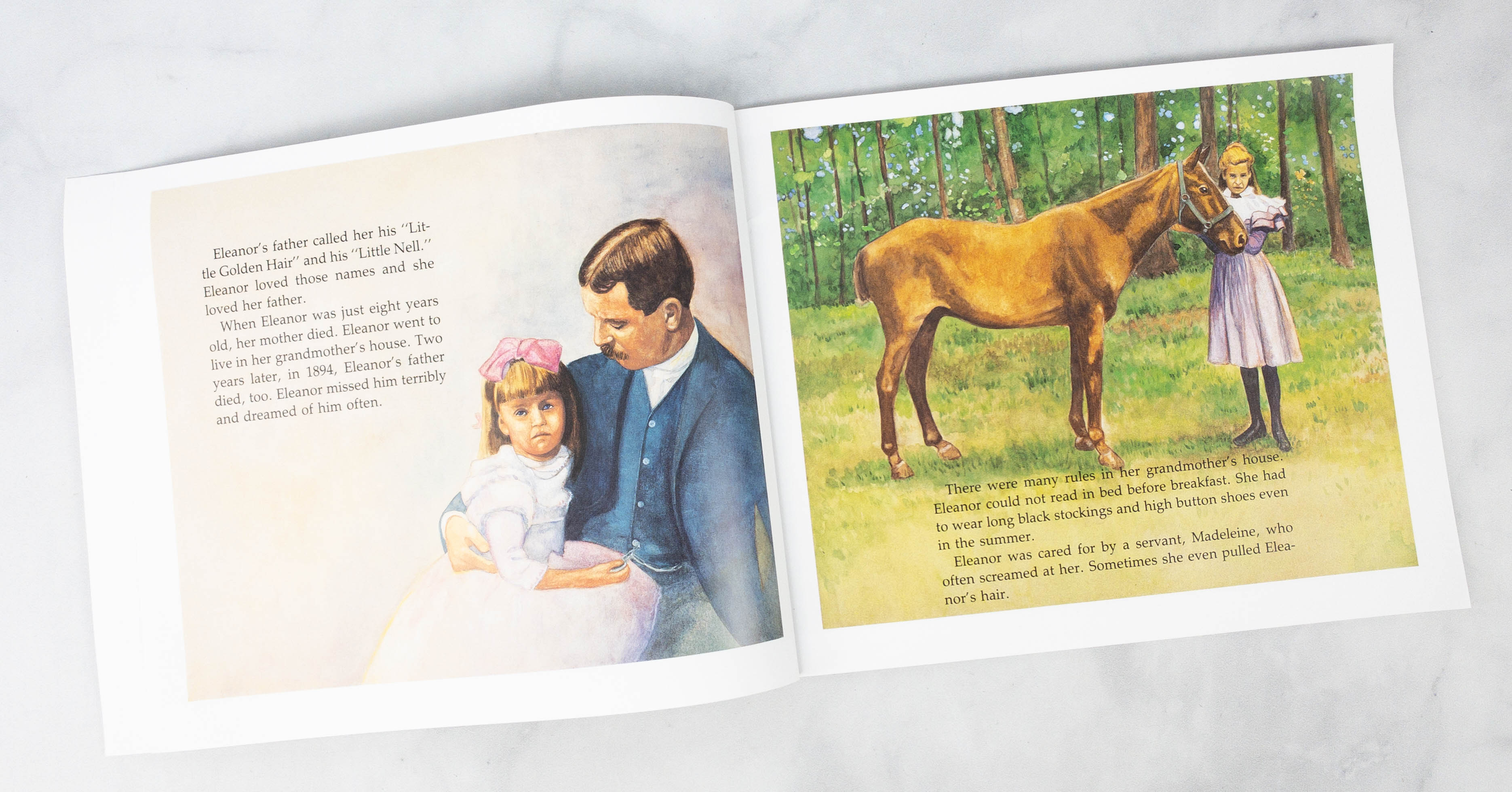 Each page contains beautiful illustrations to go along with the interesting facts about the featured personality.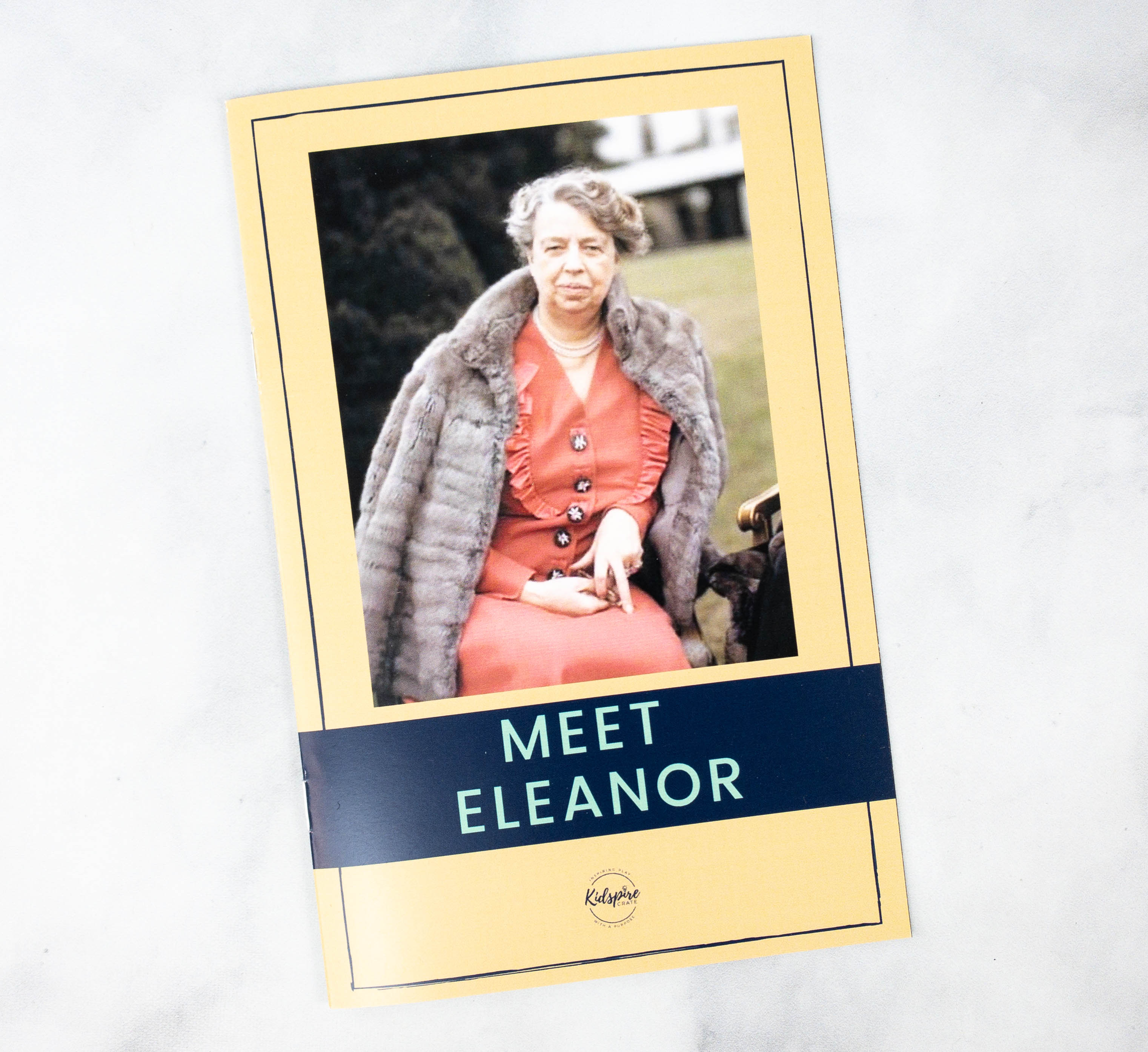 Activity Book. This activity book will help the kids to know more about Eleanor Roosevelt, while having fun at the same time!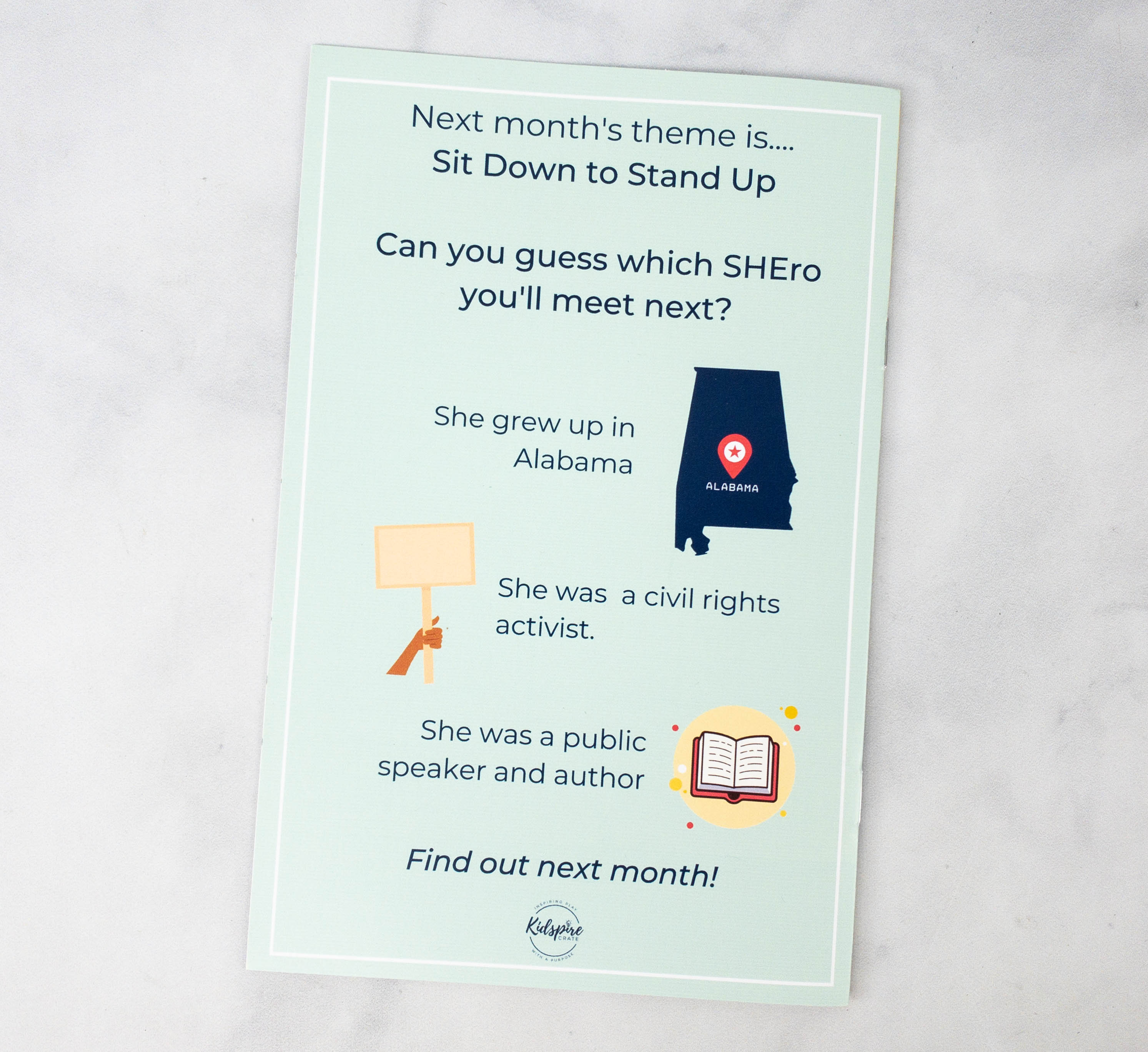 There's also a preview about next month's theme at the back of the booklet.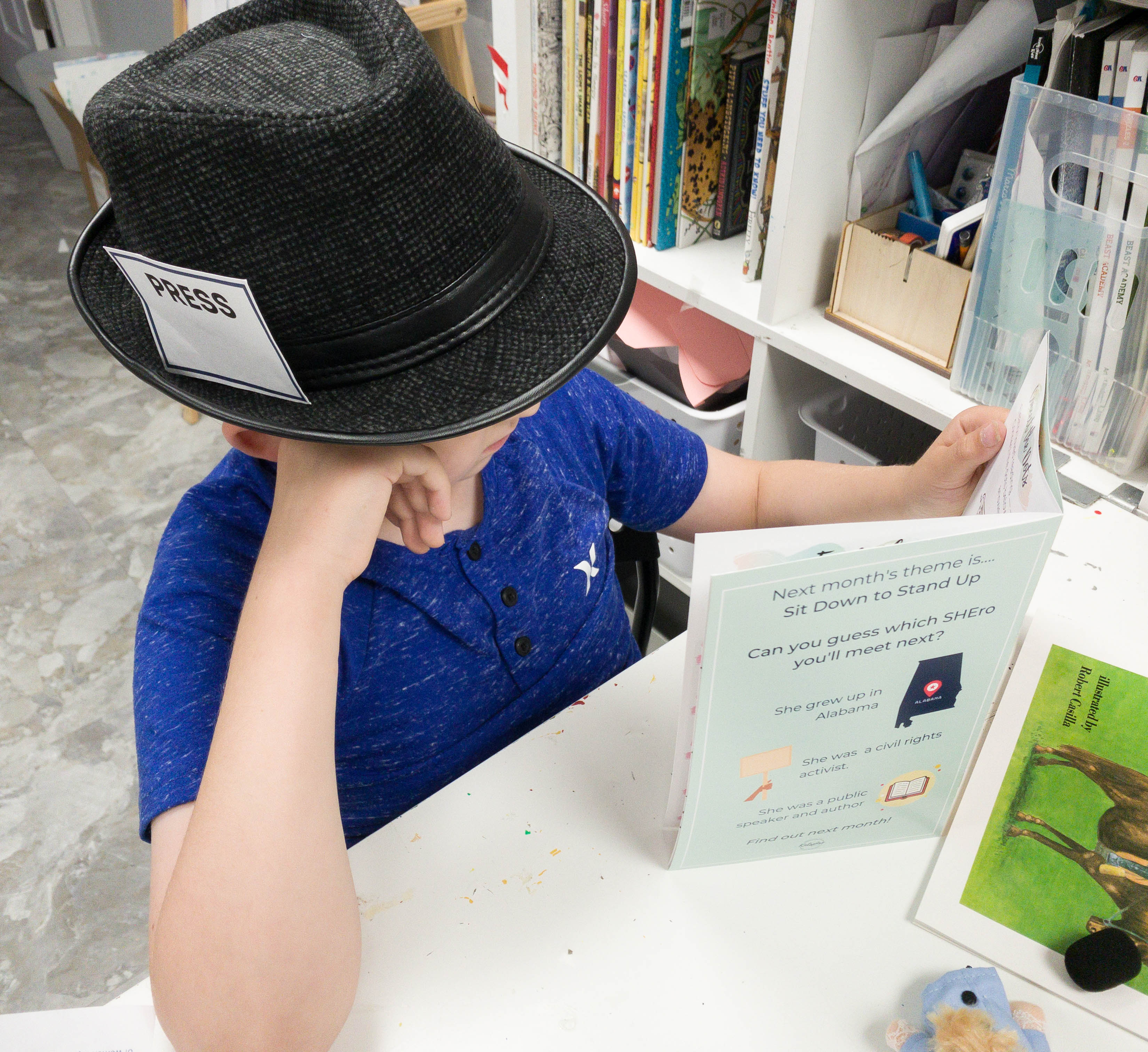 My son was really interested about this month's featured personality. He was surprised to discover a lot of great things about America's first lady and her works!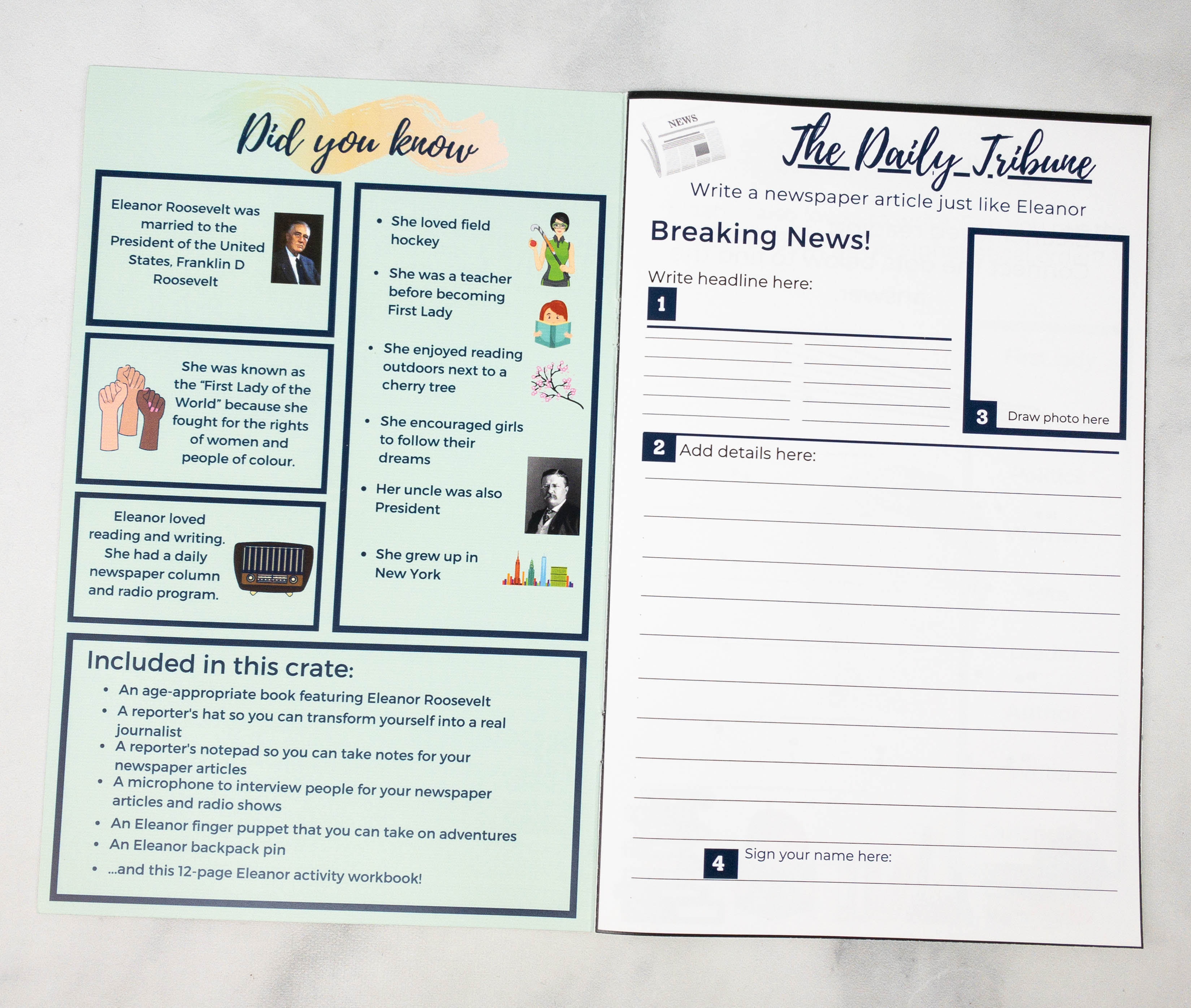 Here's an activity where the kids can write a newspaper article just like Eleanor!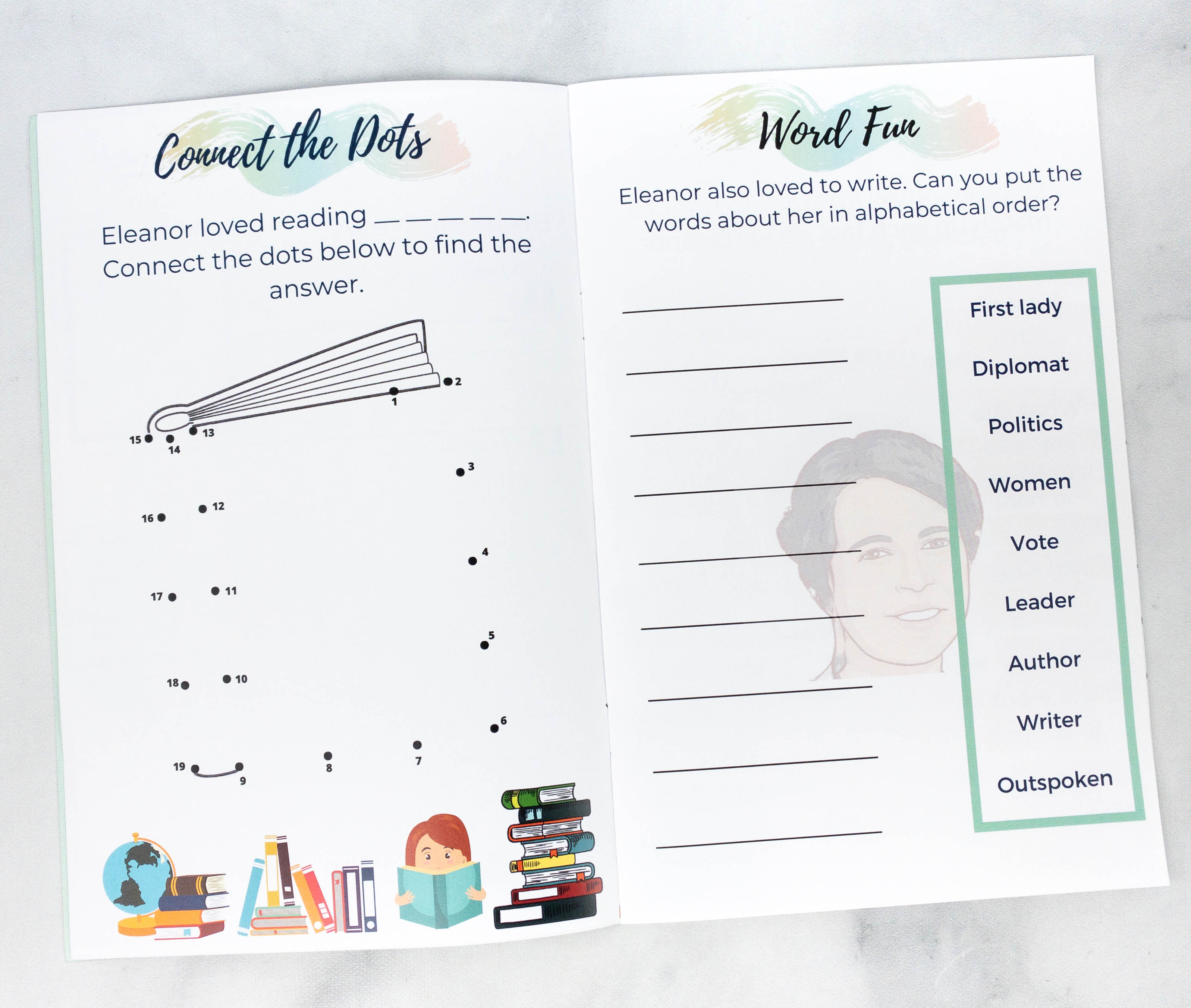 It also included other activities like connect the dots and arranging words according in alphabetical order!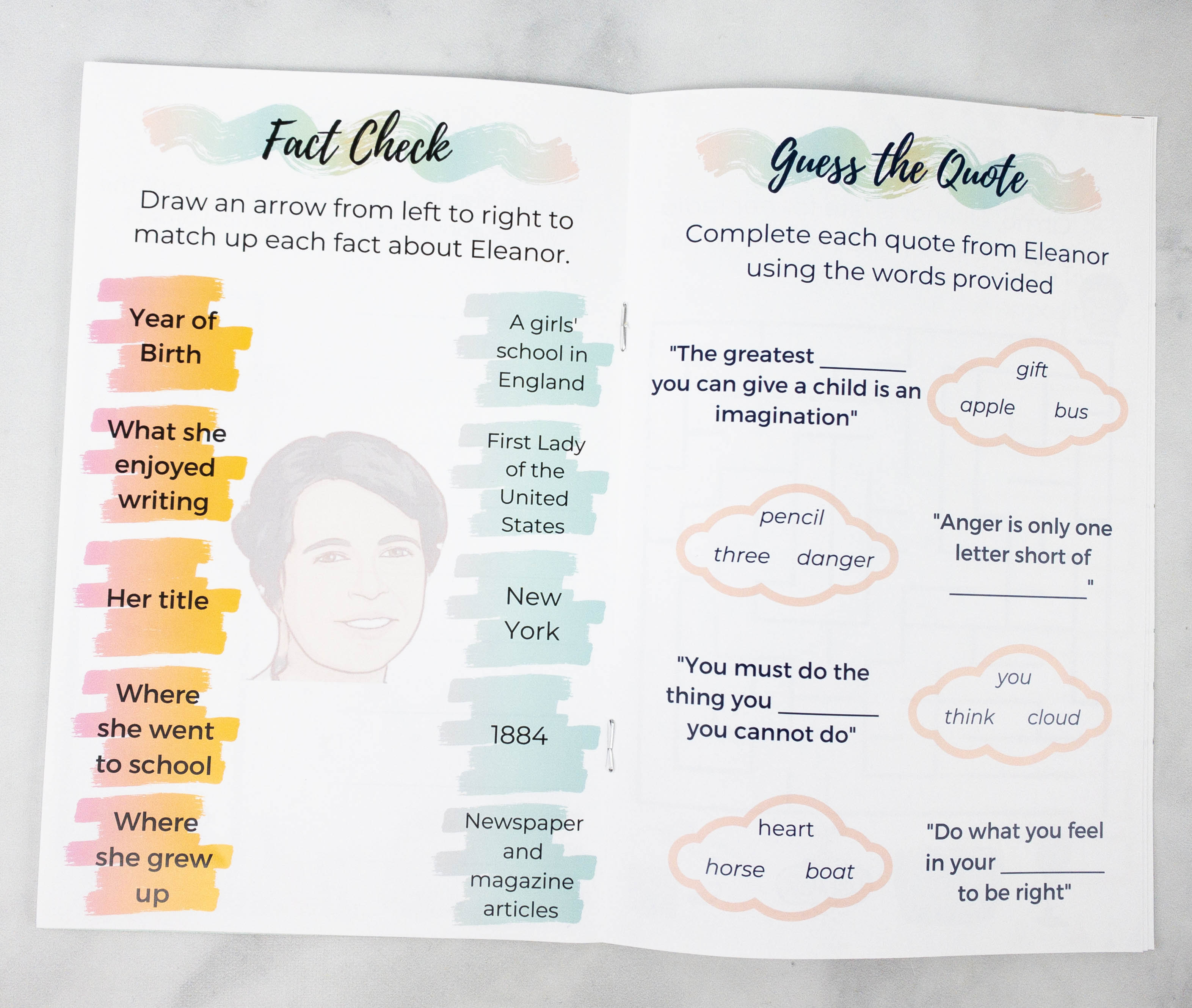 On this part of the booklet is a fact checking activity and a guess the quote activity!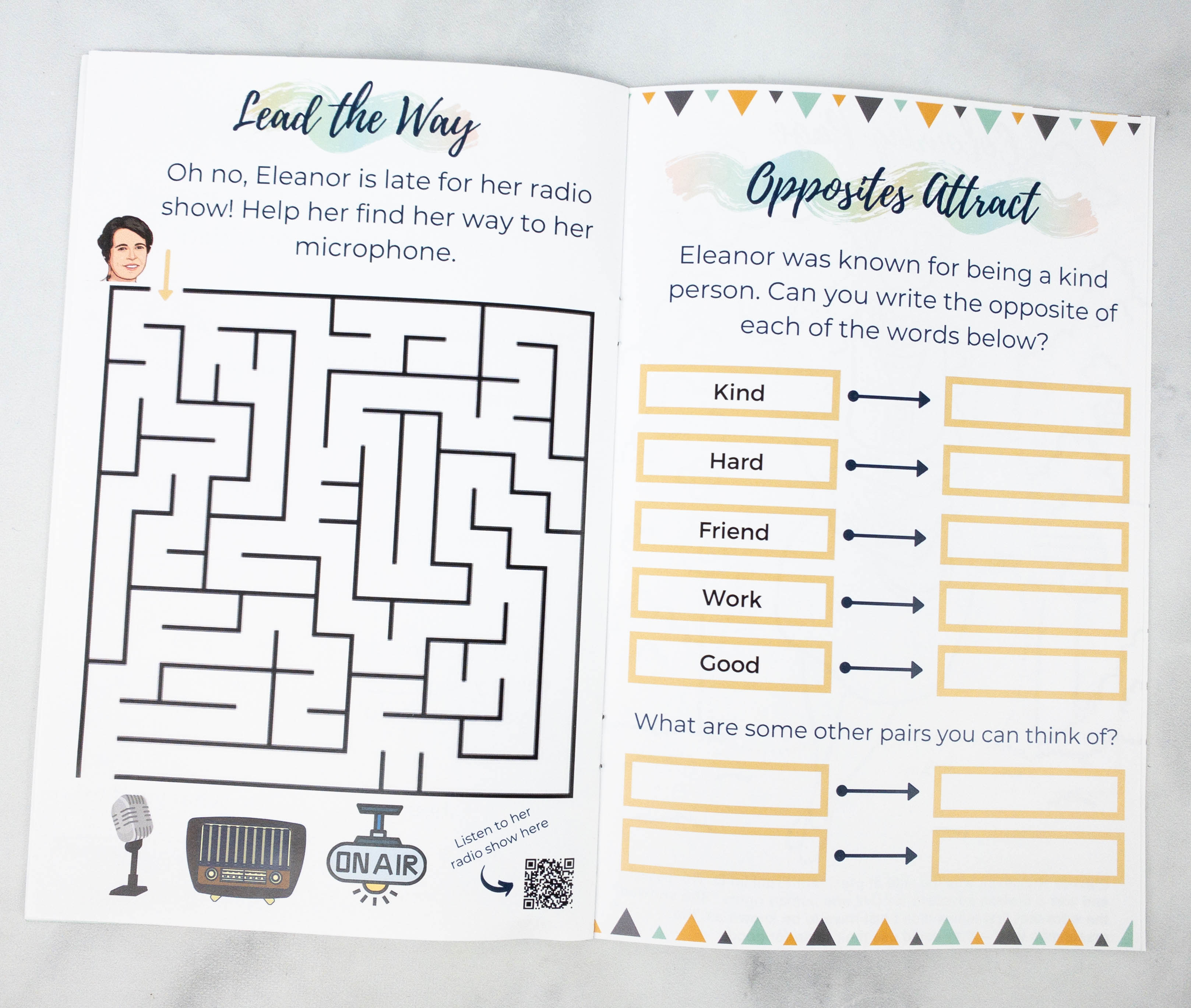 To add more excitement in the booklet, there's also a maze and a mind exercise activity with words.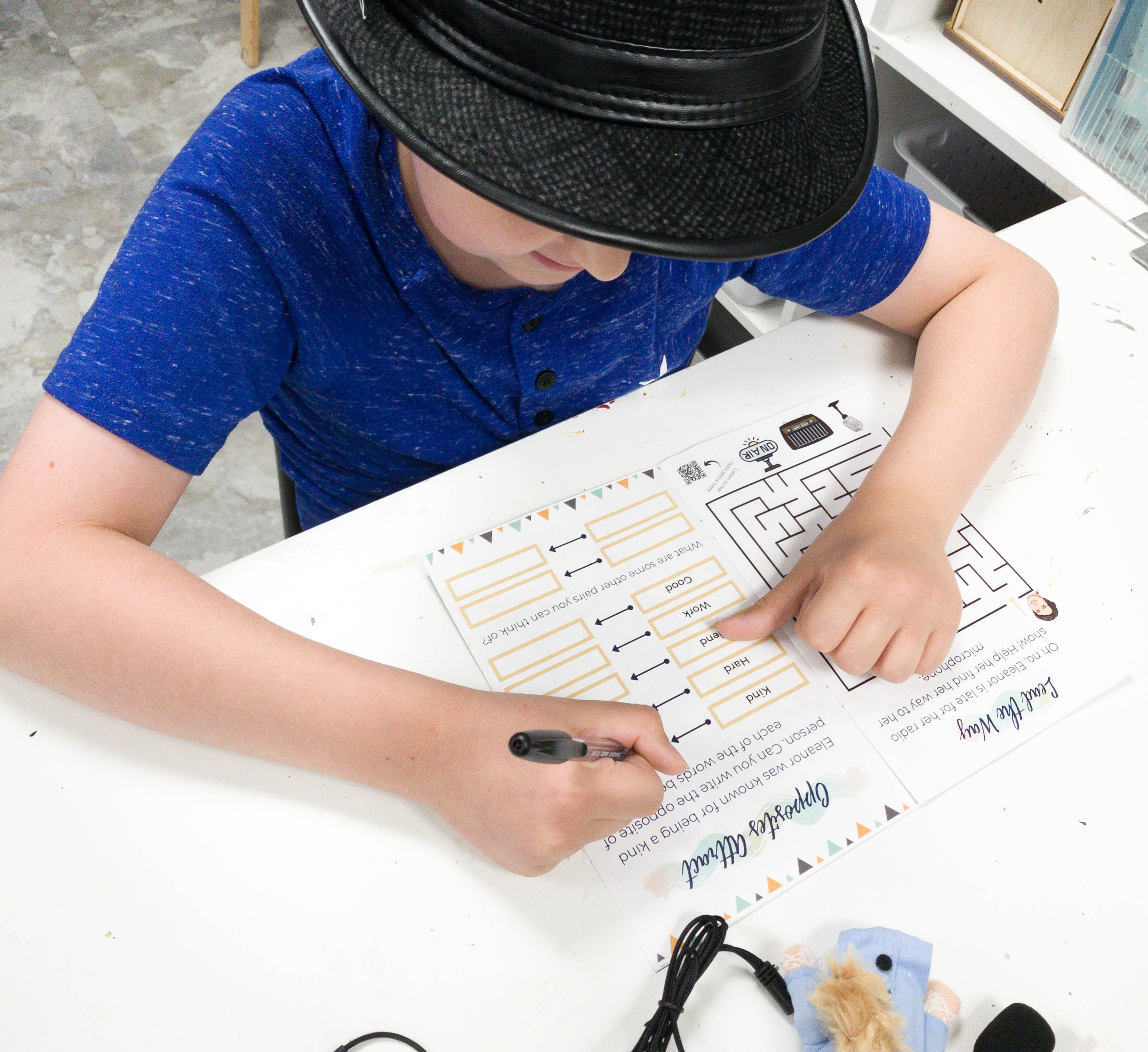 My son
He was also able to practice his art skills on the coloring page. Lastly, there's a word search activity, featuring words related to Eleanor Roosevelt!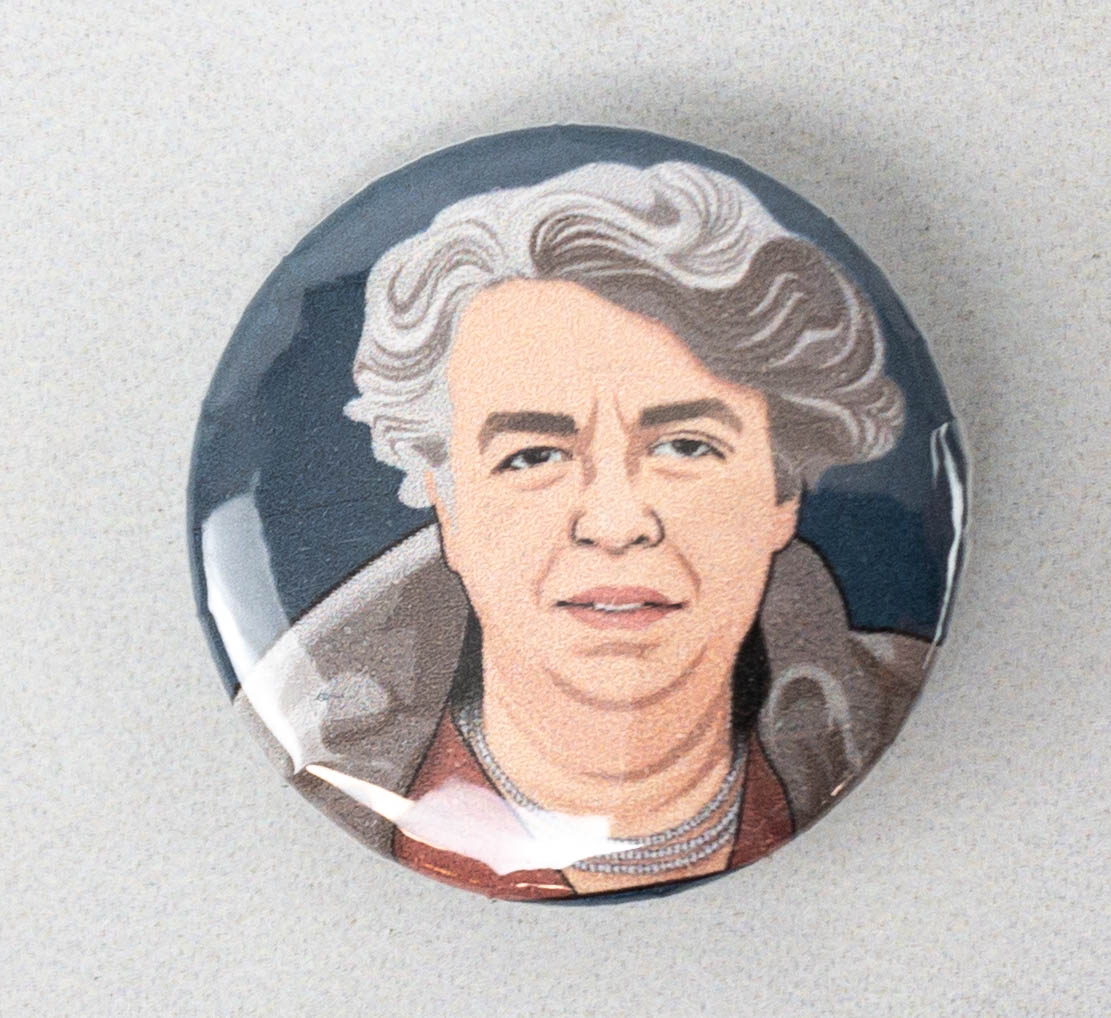 Fridge Magnet. It's a fridge magnet with a beautiful portrait of Eleanor Roosevelt.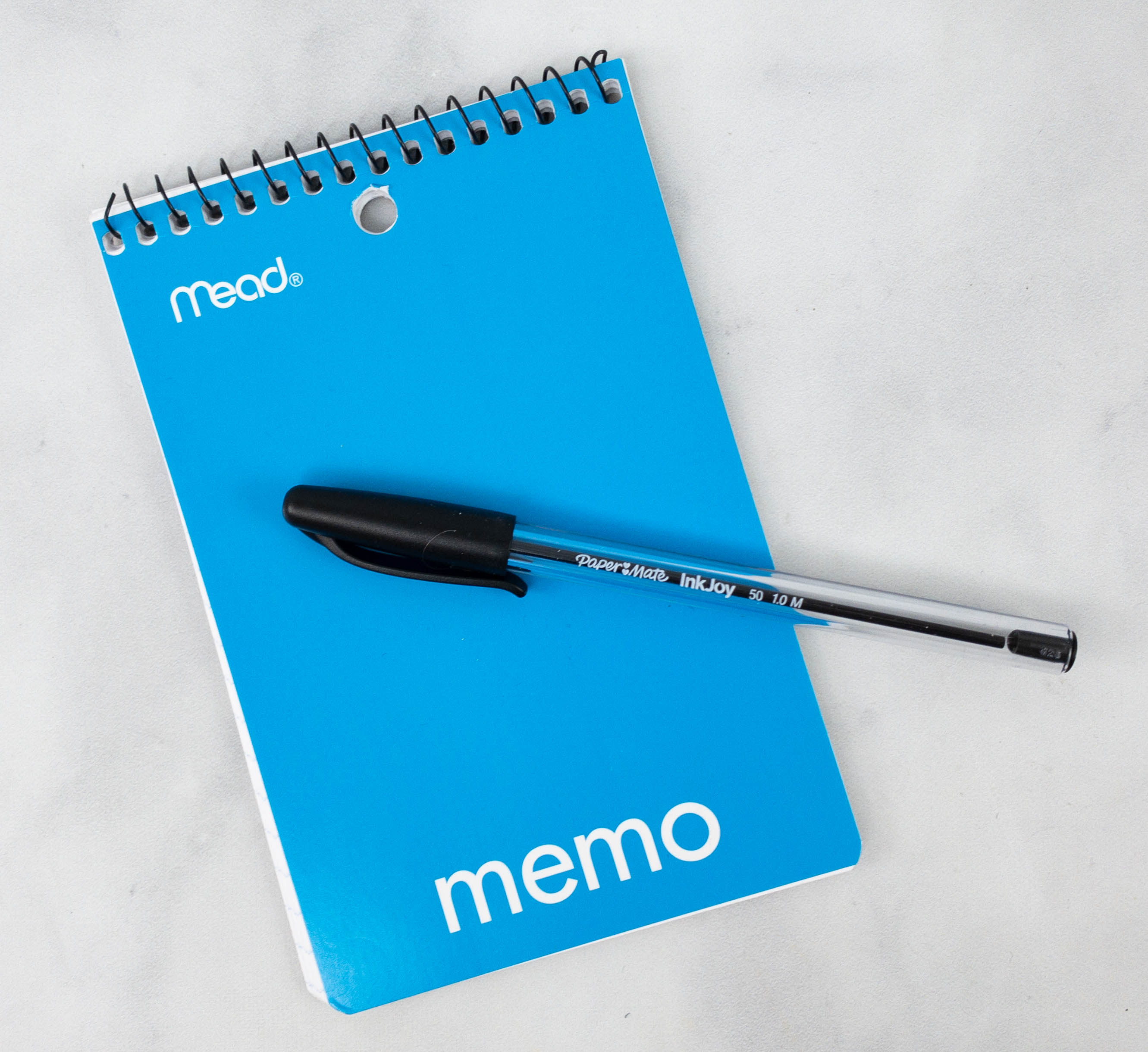 Memo Pad & Pen. The box also included a memo pad and pen. These items are important for every journalist and just like Eleanor.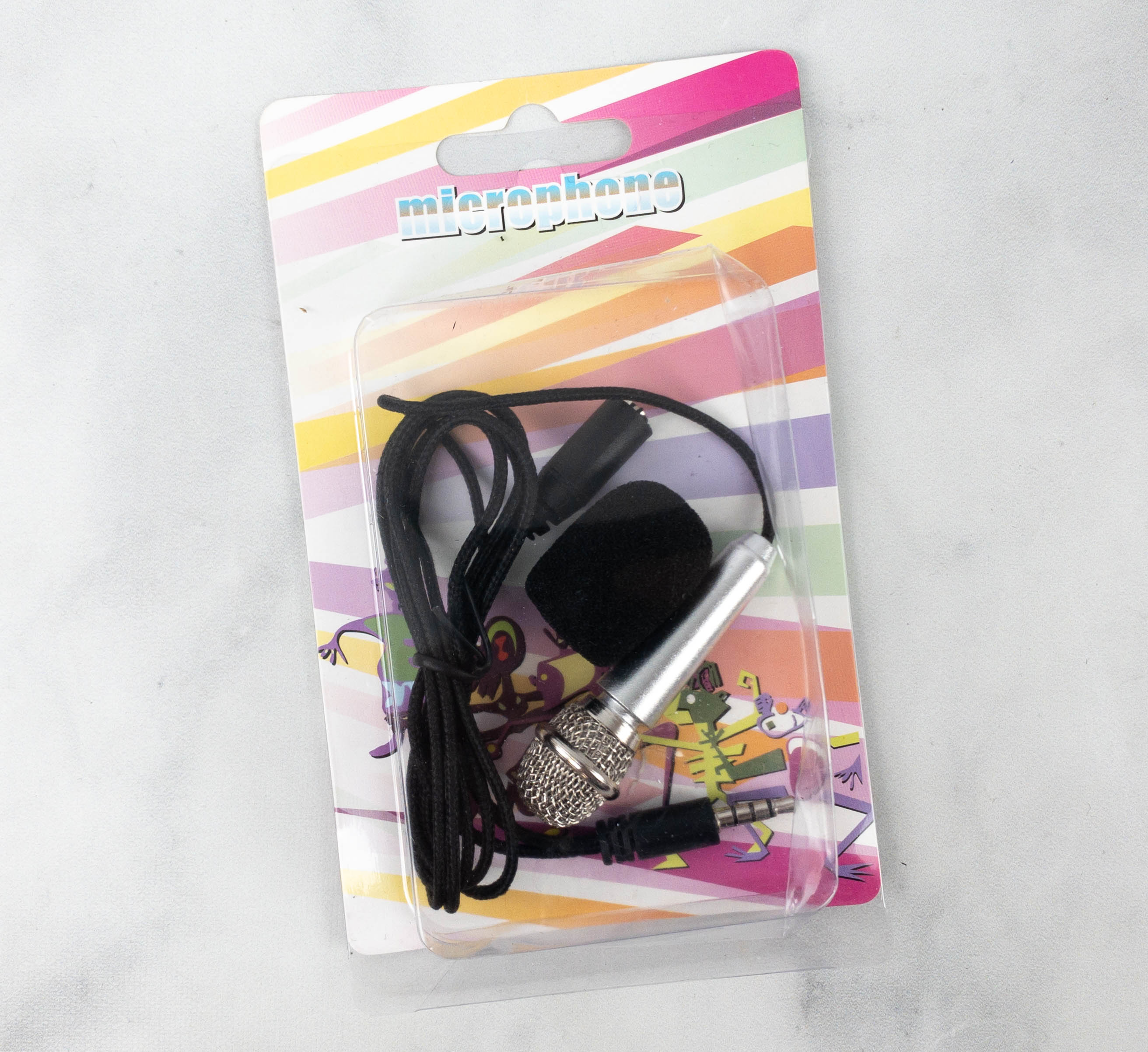 Microphone. It also included a mini microphone that can be connected on most gadgets.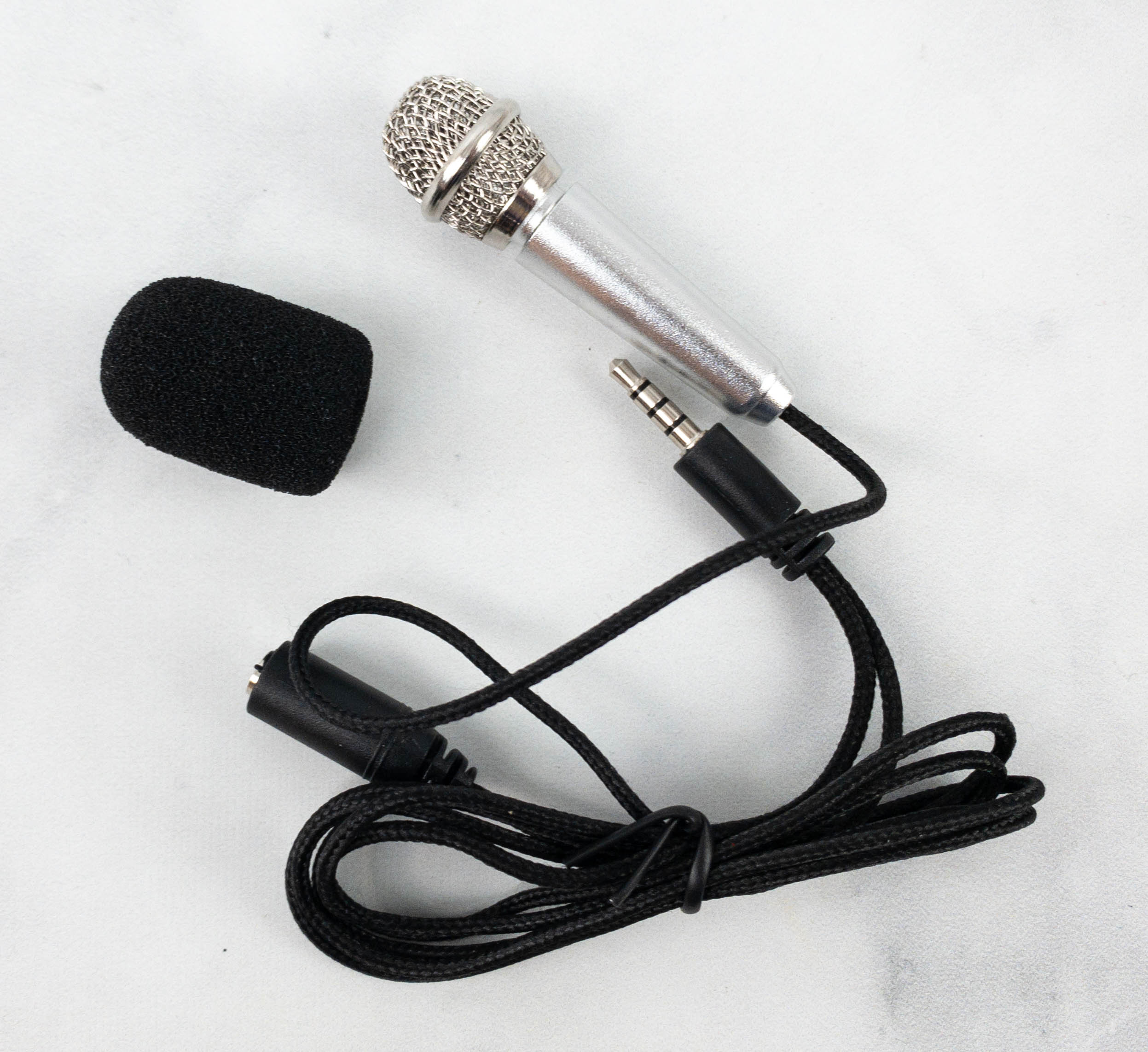 It's not just cute, it also really works like an actual microphone!
Hat. They also sent a hat with a style that most members of the press have used in the past. This is fun for pretend journalist play!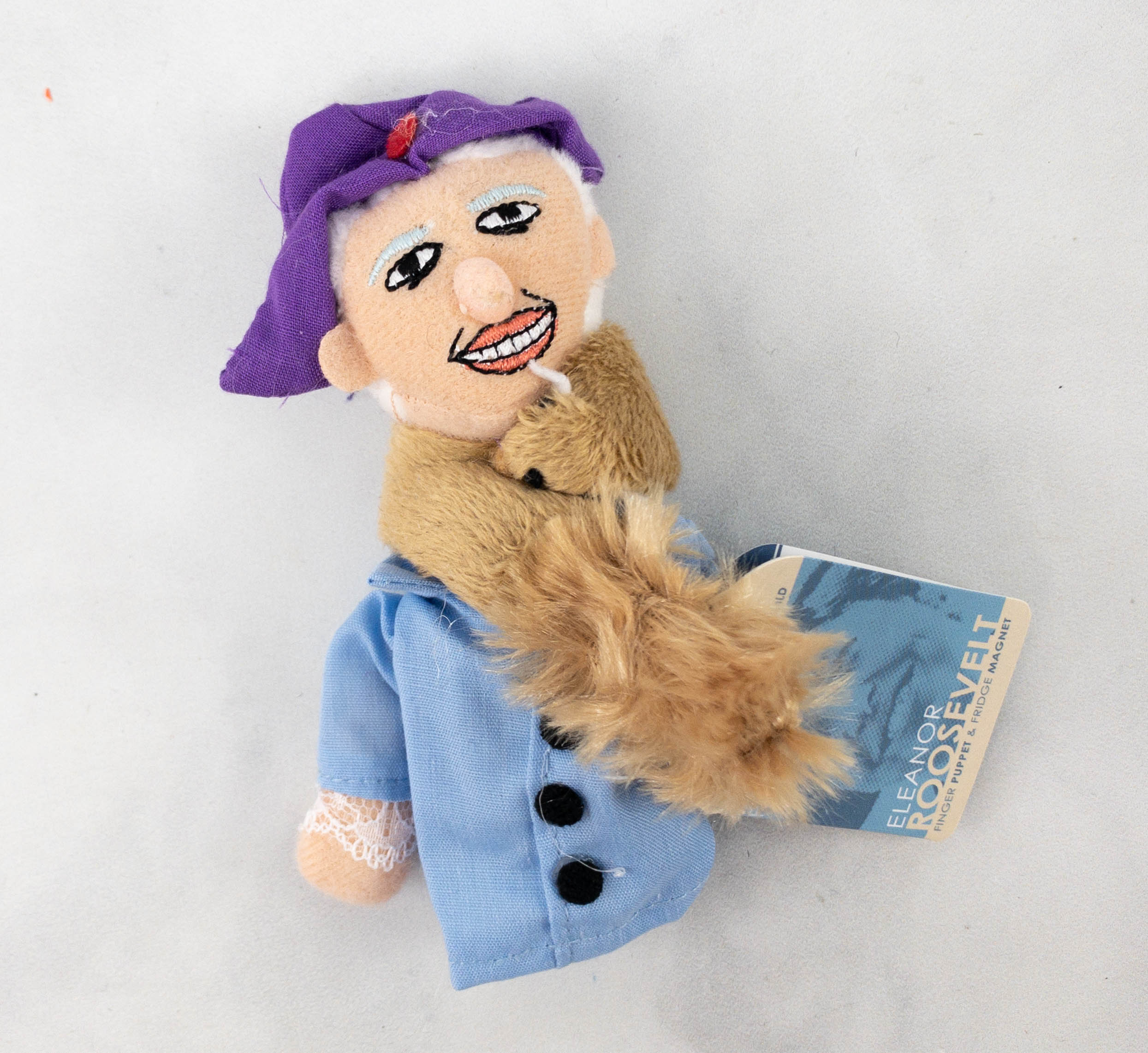 Eleanor Roosevelt Finger Puppet. A finger puppet inspired by Eleanor Roosevelt was also included in this month's box. It's even dressed like our featured personality and wears the same smile too!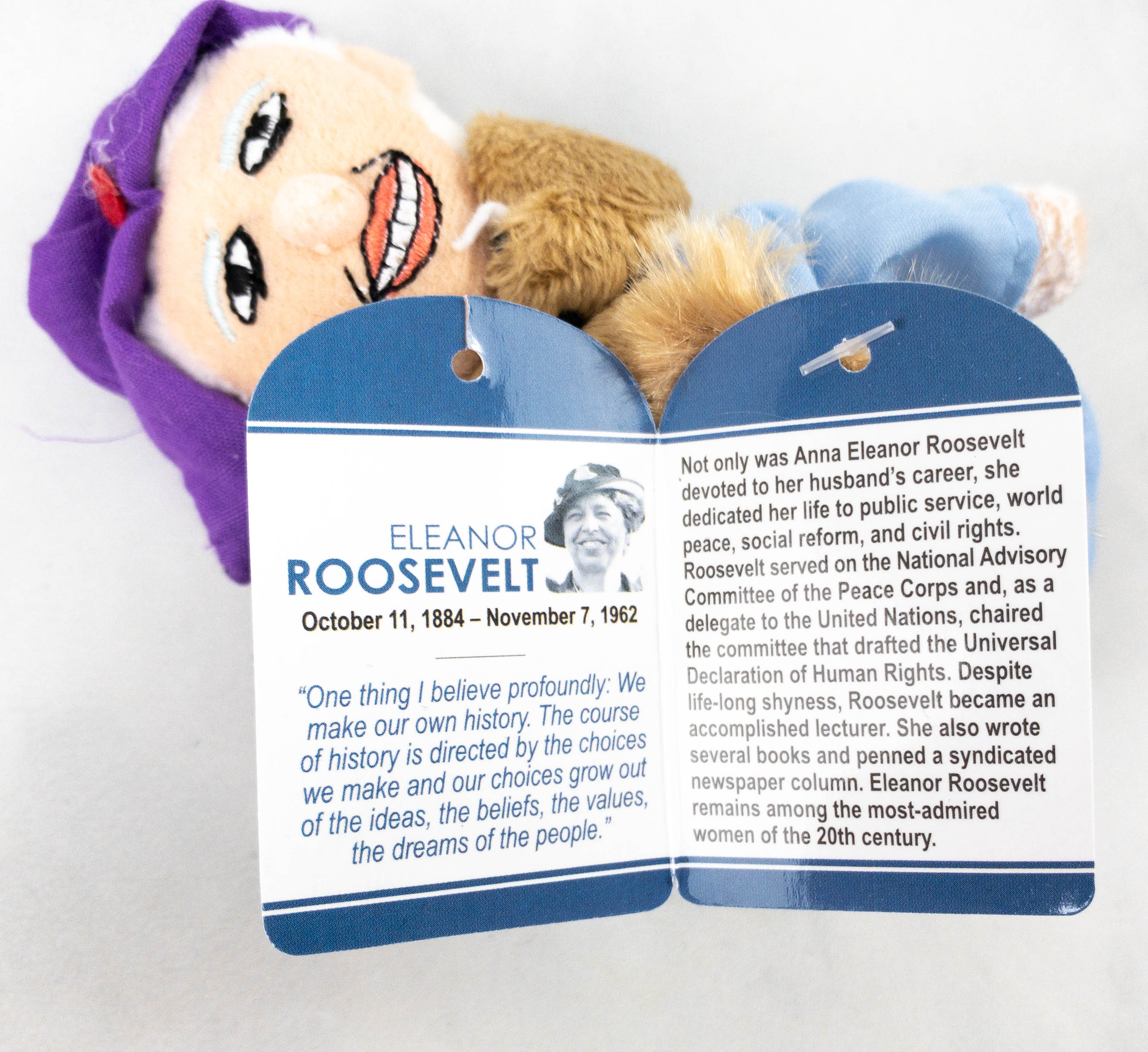 The tag contains information about the person being represented.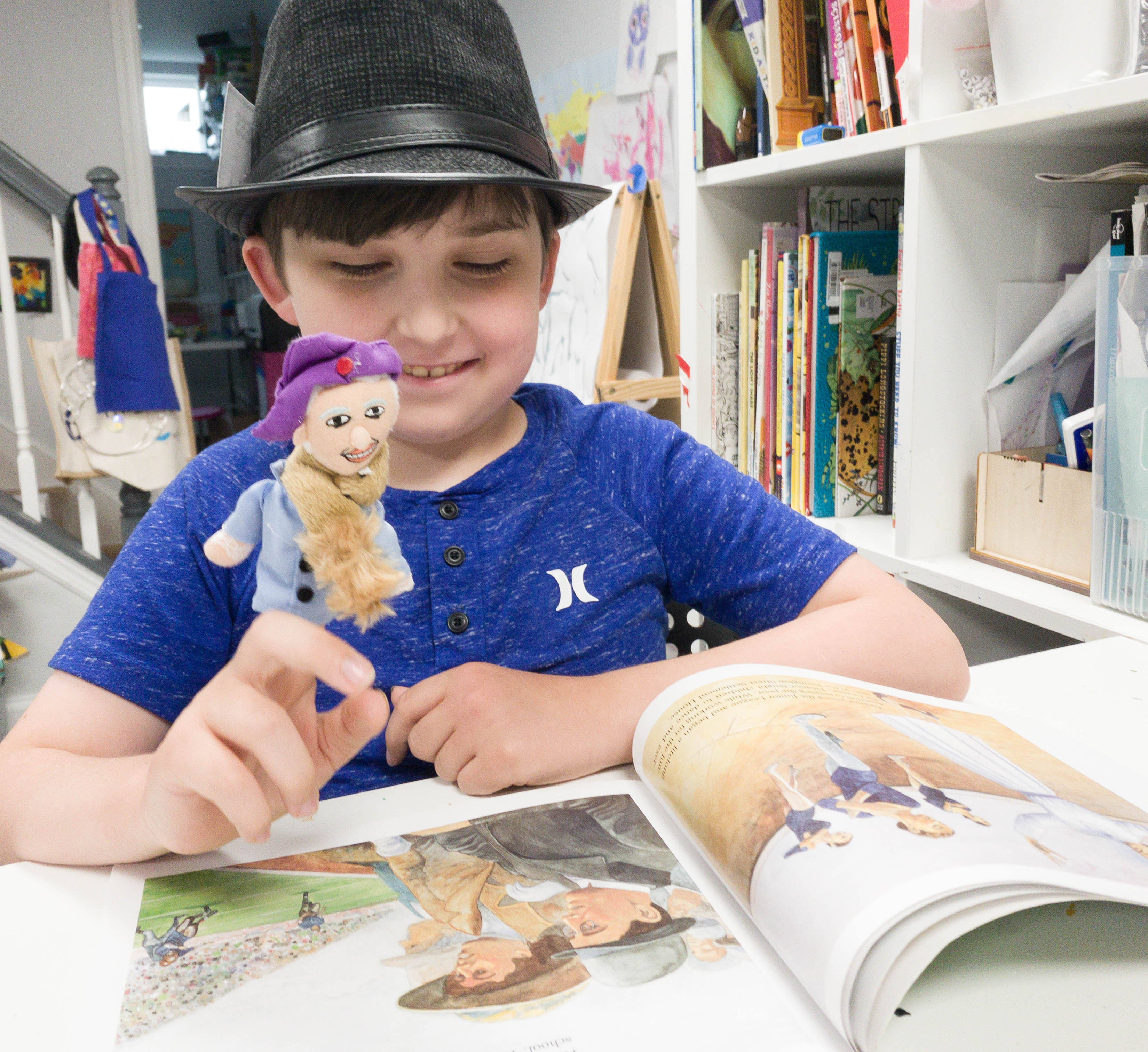 My son enjoyed this box and learned a lot about Eleanor Roosevelt!
Another great SHEro is featured in this month's Kidspire Crate! Eleanor Roosevelt played a major role in fighting injustice, setting a good example to the young ones. The box included a lot of items associated with the featured personality and a book to know her more and understand why she was considered as a heroine. My son also had fun with the activity booklet and he learned a lot with every activity that it came with. This activity subscription is an excellent way to bring gender balance to their role models. It also helps build the foundation that they need to have a better outlook in life!
What do you think of the Kidspire Crate box?