BookCase.Club now has a subscription for children of all ages – the Kids BookCase Club! Starting at $9.99 each month, you'll get a monthly shipment of handpicked books that you and your kids will surely love. Each BCCKids case comes with three handpicked children's books, chosen to ignite the imagination and inspire creativity.
You can customize the subscription depending on your child's gender and age range. Available age categories are newborn to 2 years old, 2 to 4 years old, 5 to 6 years old, 7-8 years old, and pre-teen. Bookcase.Club's kids book subscription box made our readers' choice list of best book boxes for kids!
This is the review of the BookCase Club for GIRLS, Newborn to 2 Years Old!
DEAL: Save 50% on your first month! Use coupon code HELLOSUB501M. OR Get 10% off your entire order! Use coupon code HELLOSUB10.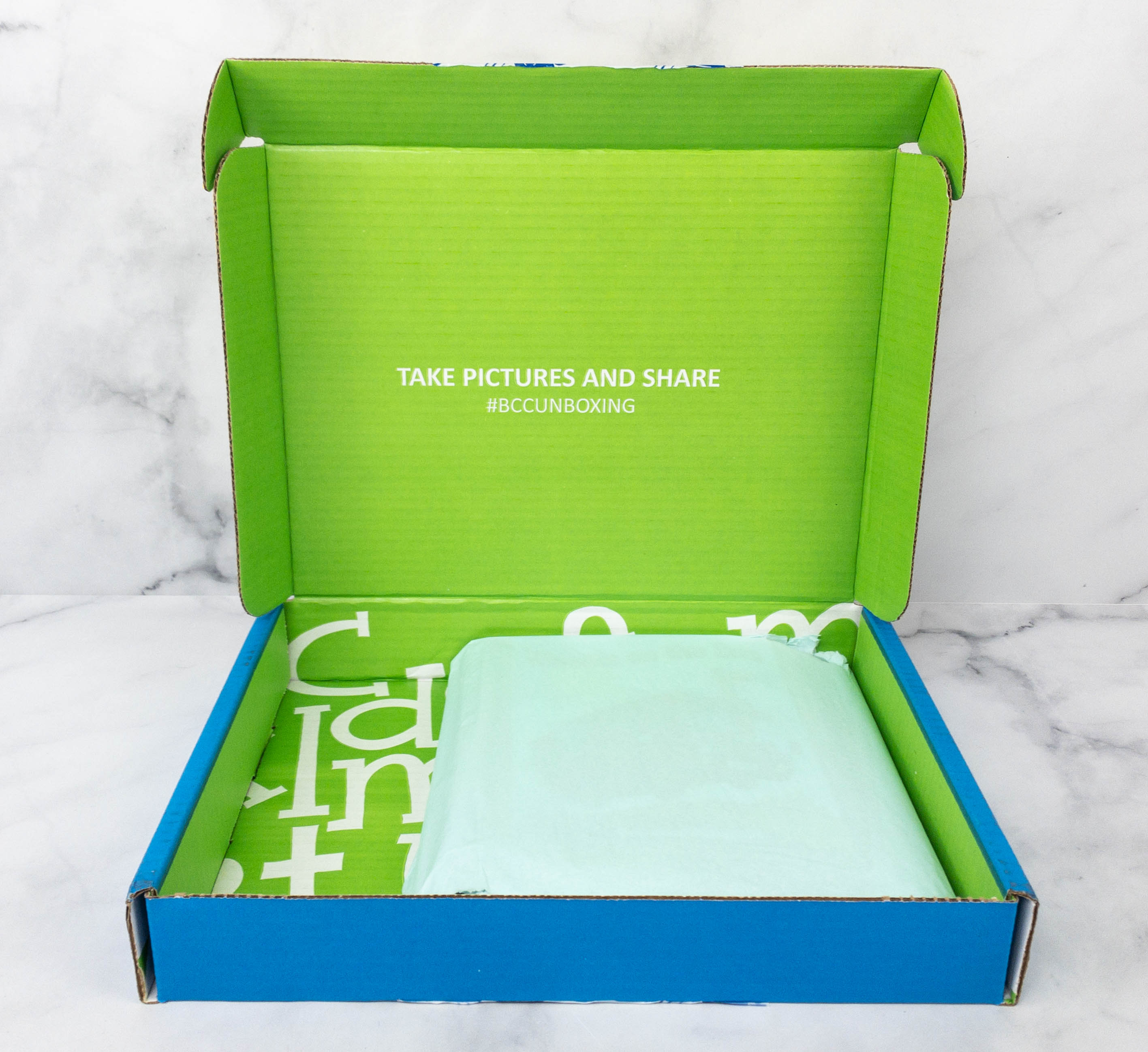 The interior of the box cover encourages us to take pictures of the box and share them online using #BCCUNBOXING.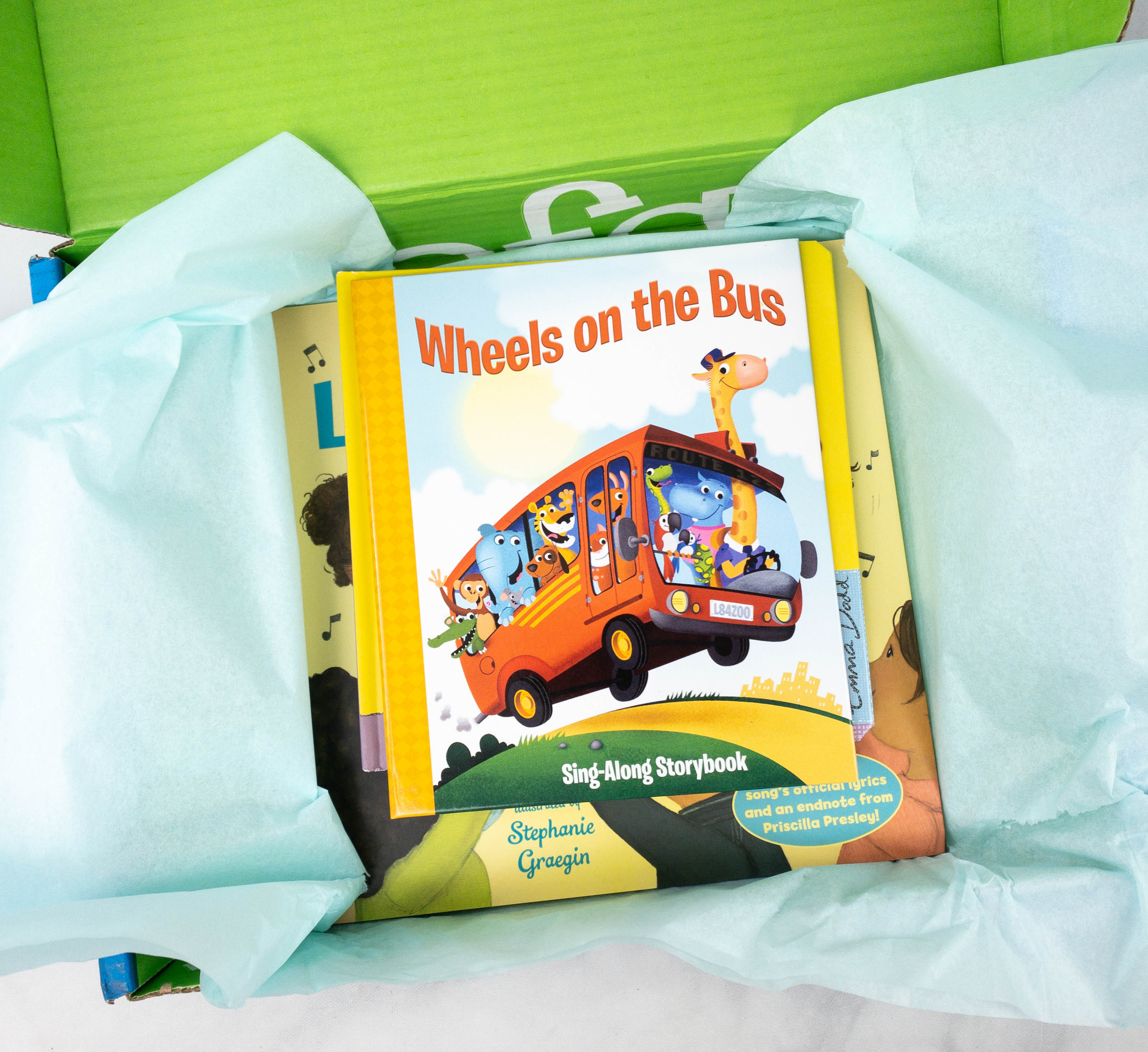 The books were wrapped in tissue paper and they arrived in great condition.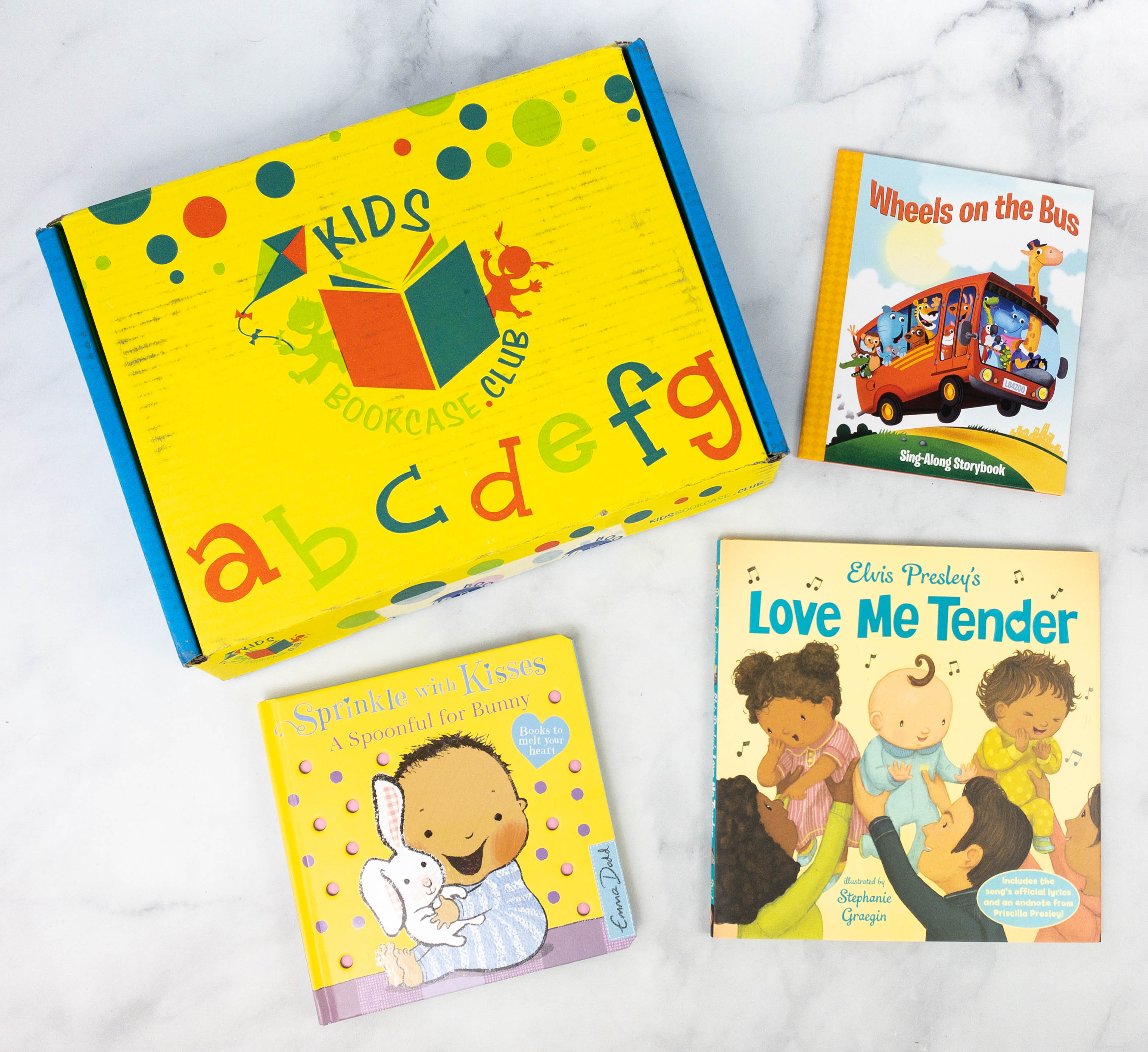 Everything in my box!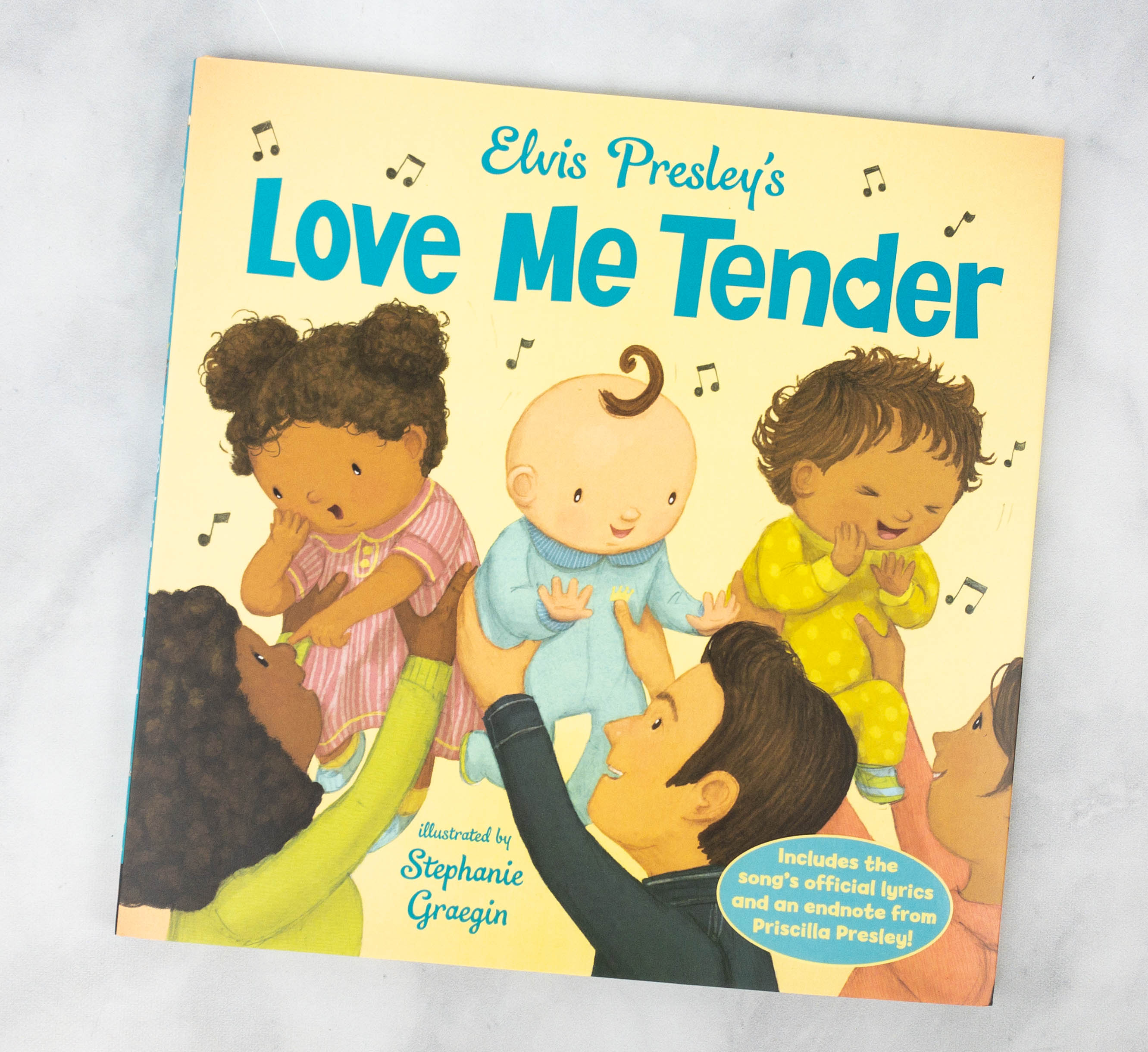 Love Me Tender by Elvis Presley and Stephanie Graegin ($11.19)
The king of rock-and-roll's #1 hit song "Love Me Tender" is now an endearing picture book

Adapted from the unforgettable classic song, Elvis Presley's Love MeTender is a heartwarming ode to the special bond between children and the adults who love and care for them–be they parents, grandparents, adoptive parents, aunts, uncles, or guardians. With its simple, timeless message, Elvis Presley's Love Me Tender is destined to join Guess How Much I Love You as a baby shower staple.  And the sweet, inclusive illustrations make it a book every family will treasure "all through the years, 'till the end of time."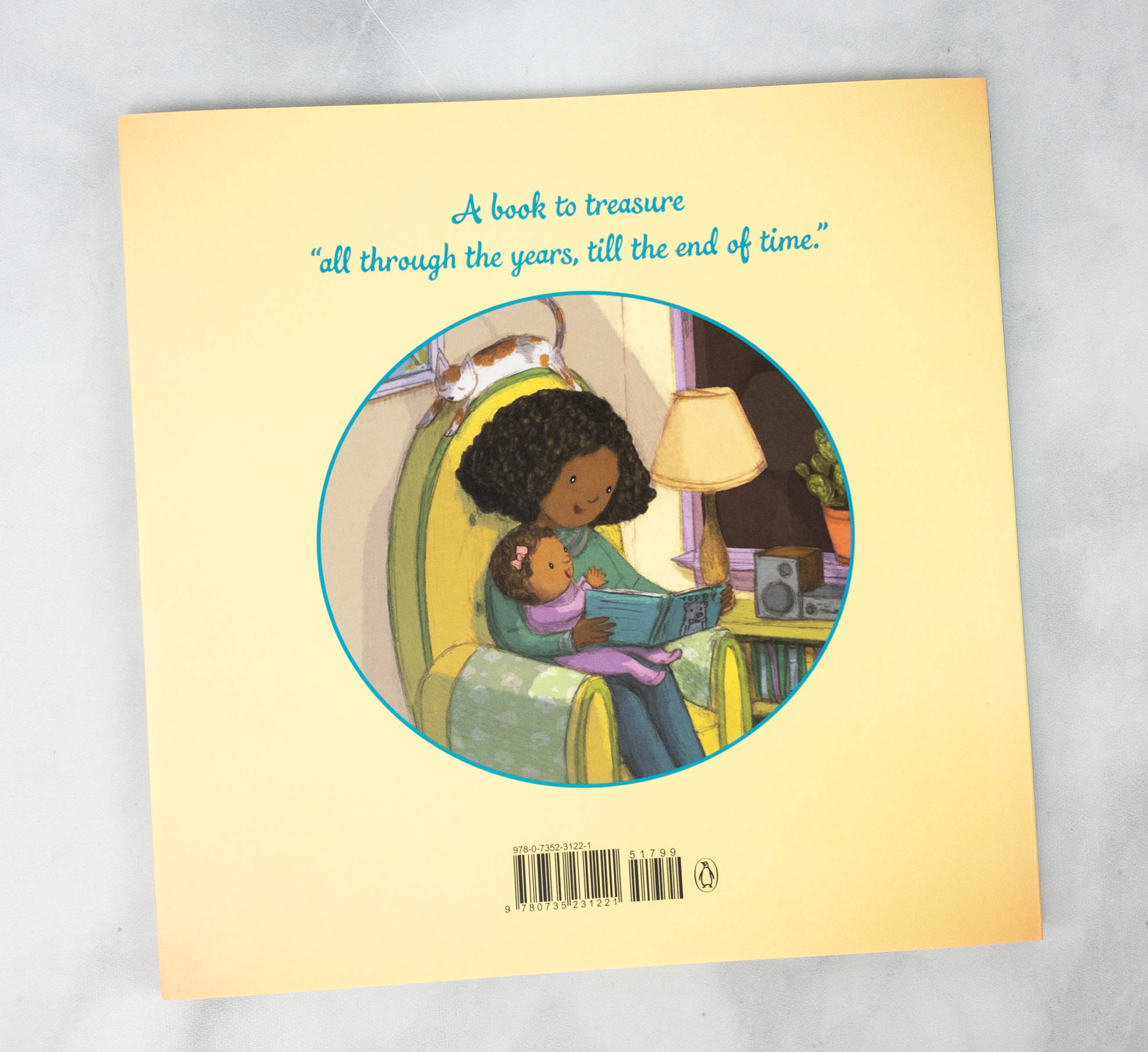 It's a heartwarming picture book, perfect for a bedtime read (or singing)!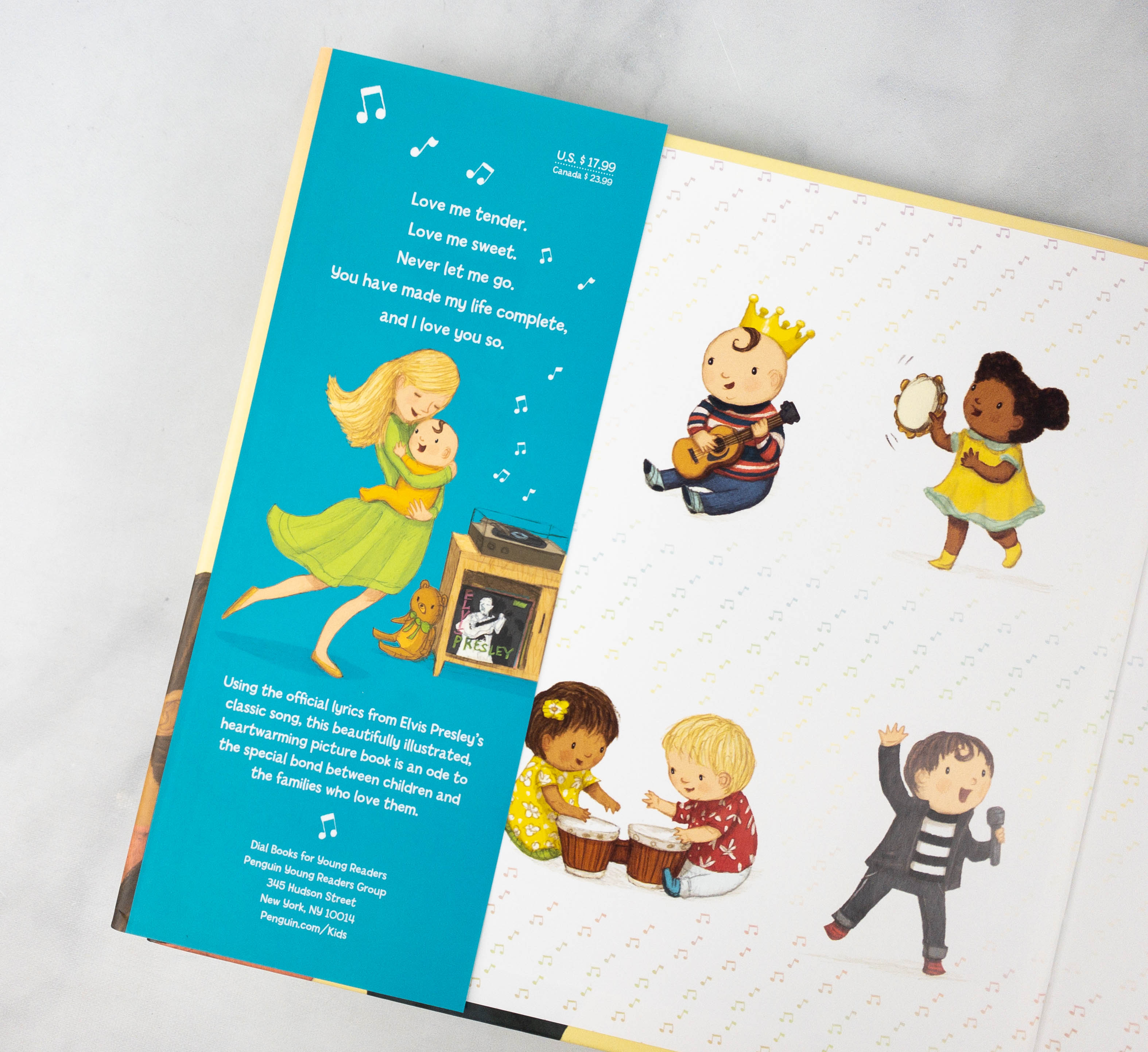 The flap of the book shows us what to expect from it, while the endpaper features different illustrations of kids!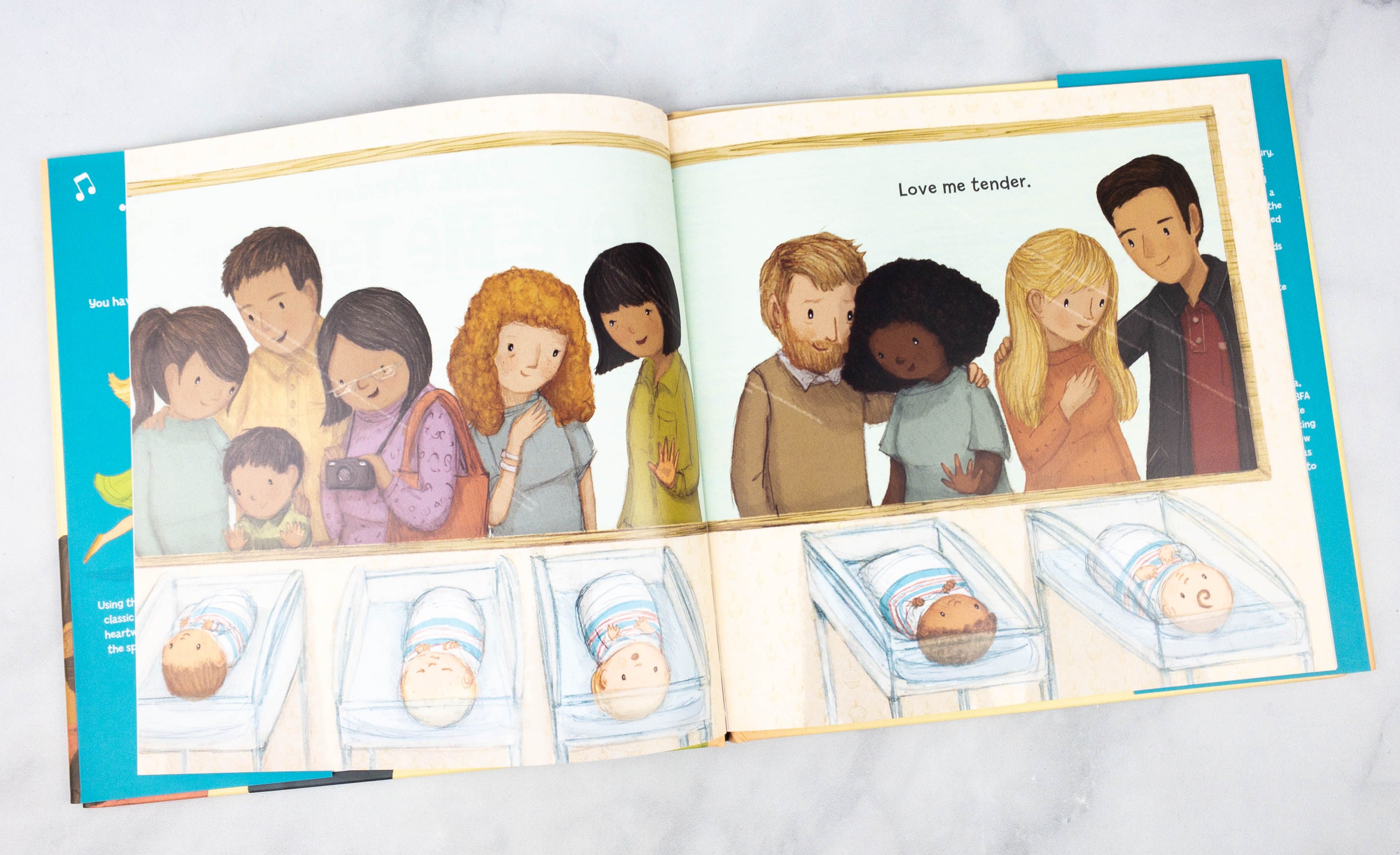 The adorable illustrations are paired with the original lyrics of the Elvis Presley song, Love Me Tender. The book features four families and it starts with them welcoming new babies in their life.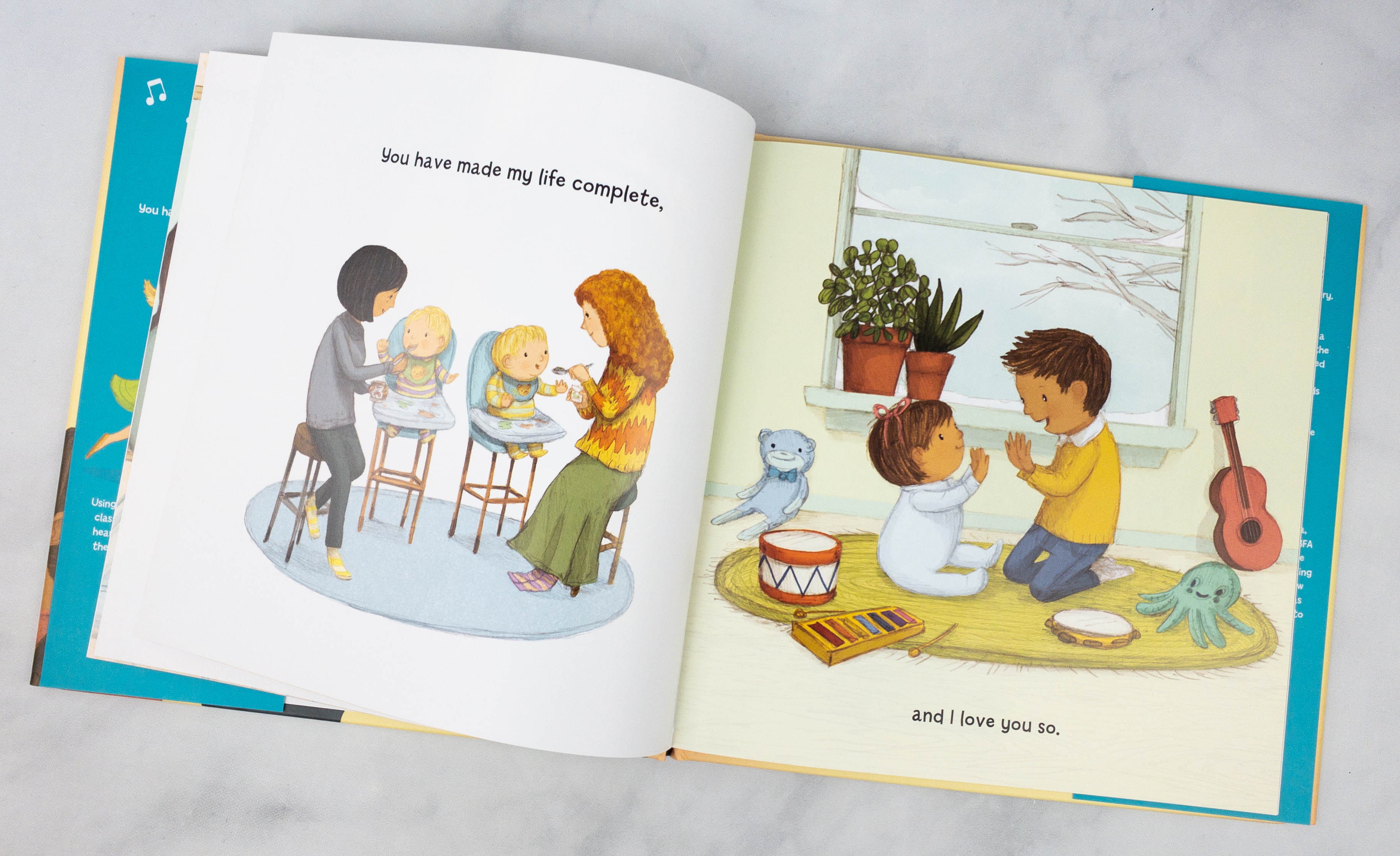 From meeting the babies for the first time on the window of a nursery to seeing them grow up, the picture book was able to convey the different ways parents, adoptive parents, guardians, uncles, aunties, and grandparents their love the children!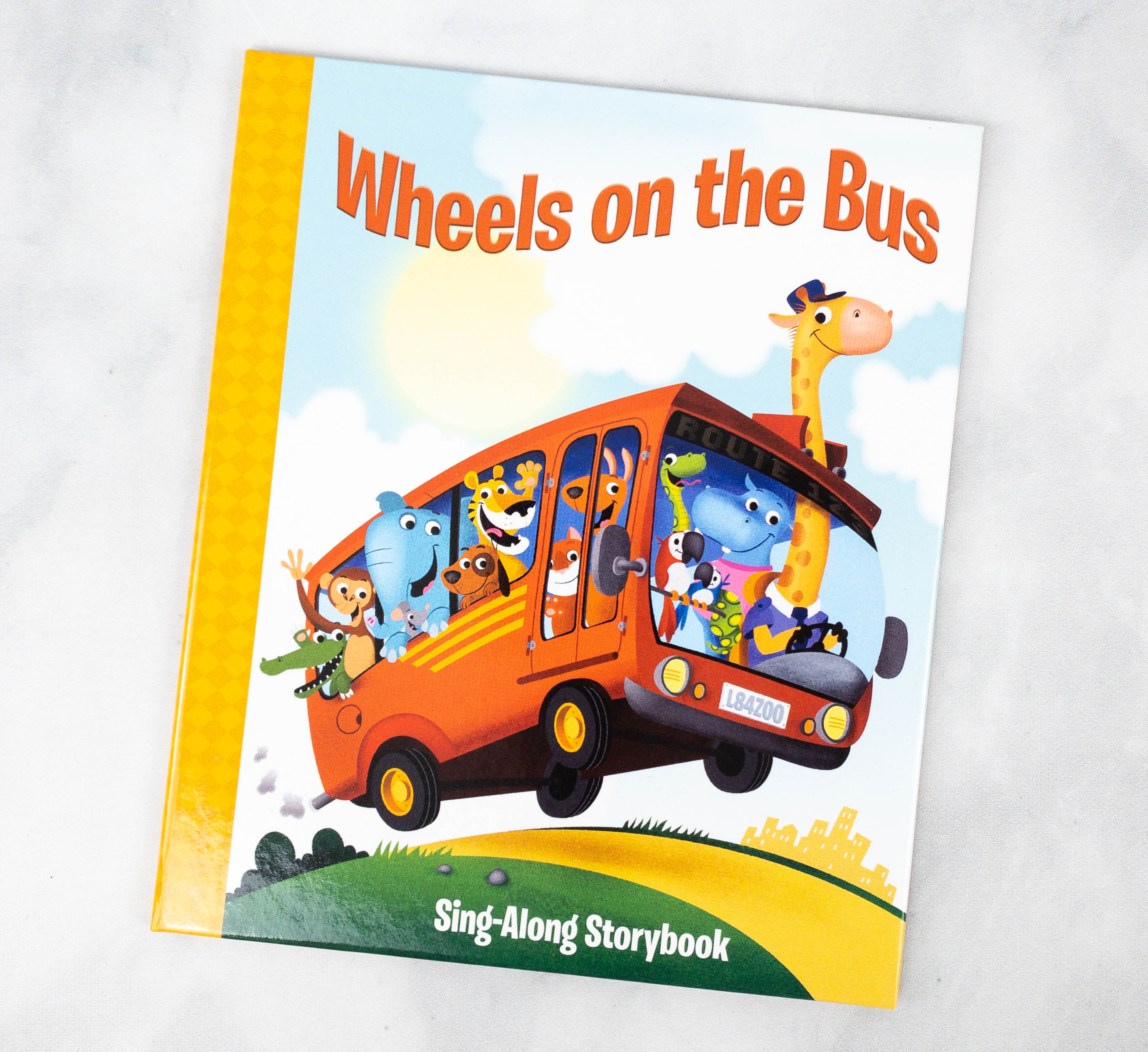 Wheels on the Bus Sing-Along Storybook ($6.49)
Round and round! Up and down! Read and sing along with a happy crowd of animal passengers in this padded board book. Printed lyrics and bright, colorful illustrations invite little readers to climb aboard!

This book is special because:
Sharing books with your little one strengthens your bond

Hands on interaction engages young readers

Connecting words with pictures builds vocabulary
Here's another book that features a song!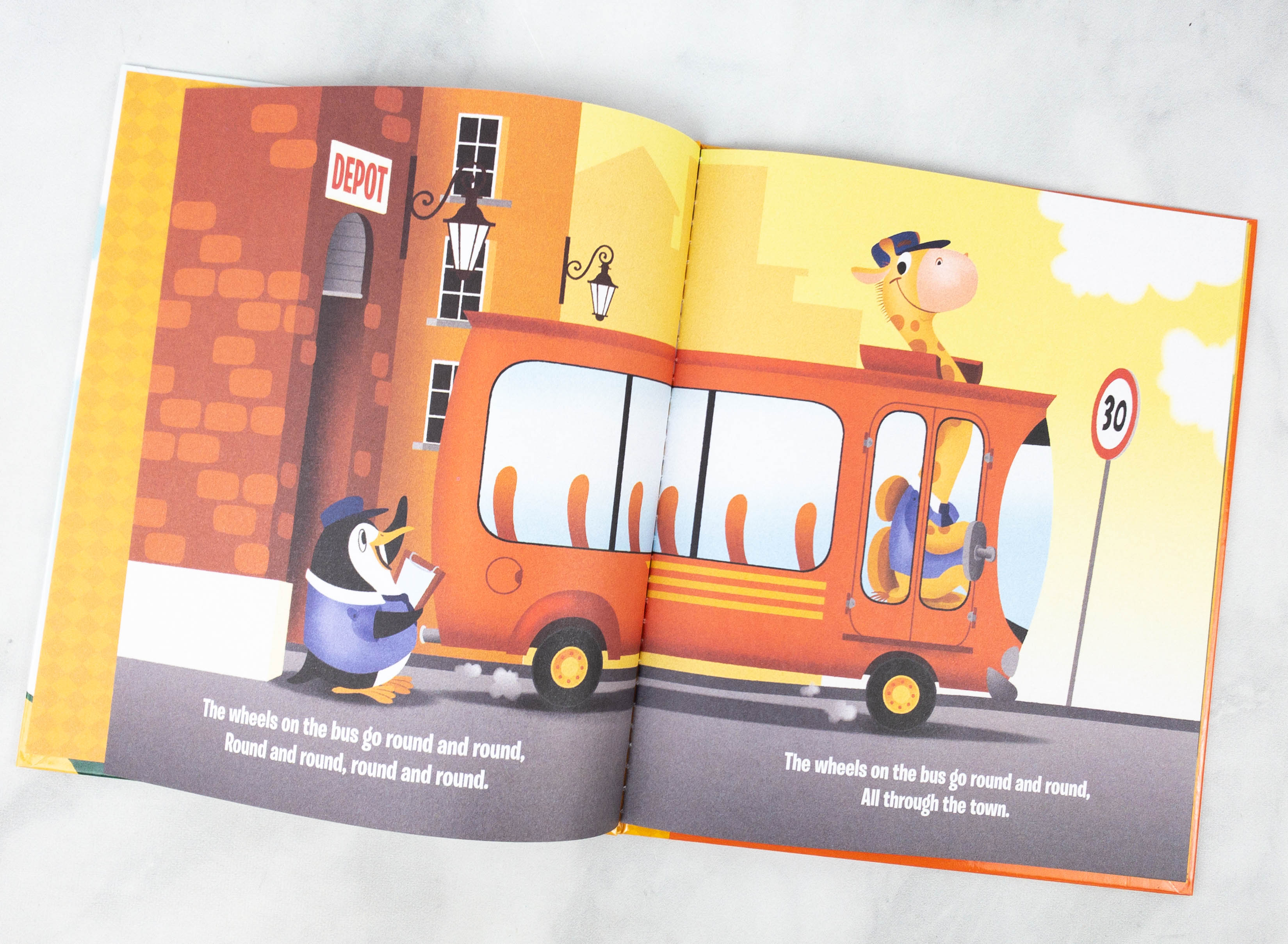 Inside, there are full color illustrations of a bus and the different animals riding it. The bus driver is a giraffe! Its neck is so long that it doesn't fit the bus!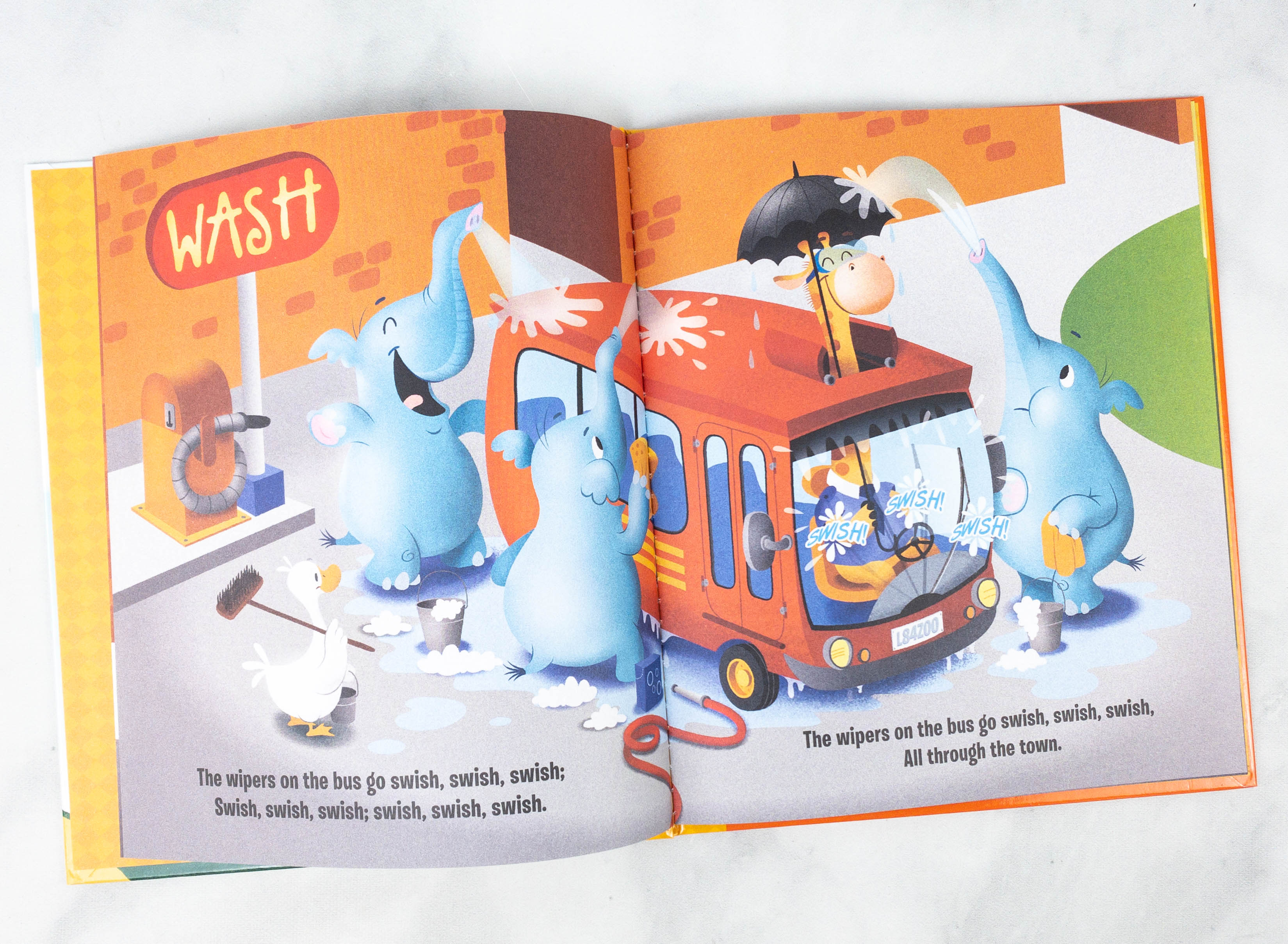 My kids can't help but sing along because the lyrics are fun and easy!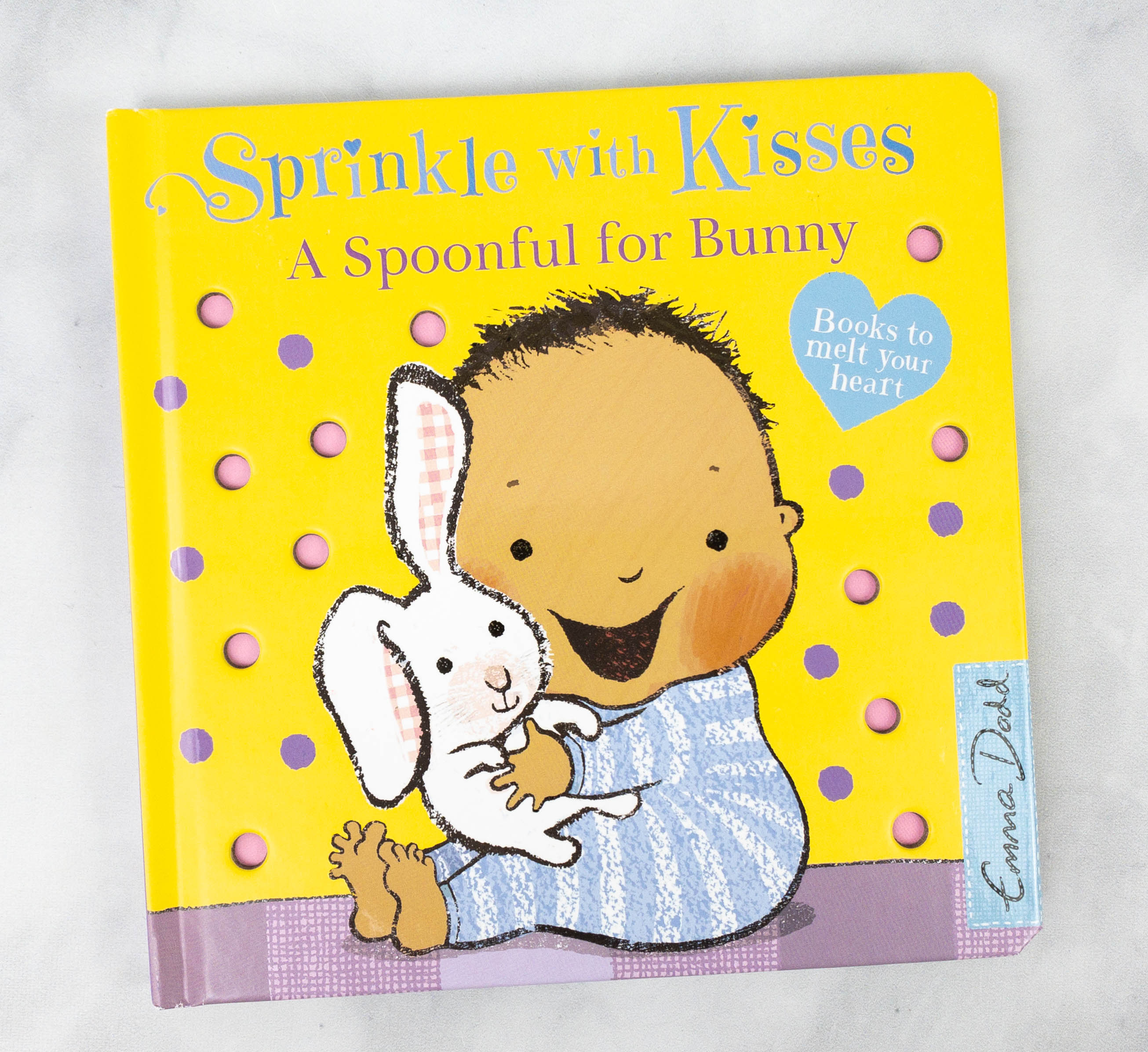 Sprinkle with Kisses A Spoonful for Bunny by Emma Dodd ($6.98)
Cuddle up with your child and enjoy some special time together while you share this charming book that gives babies a wonderful start.

In A Spoonful for Bunny, you can "Take a bundle of hugs and a dollop of snuggles" and "stir in you and me time and a good squeeze of cuddles" in this perfect naptime, bedtime, or anytime book. There are things to look at and learn, patterns and shapes to identify and discover, ideas to think about, and cuddles to share. Your baby will love learning so many things about themselves and the world around them with this adorable board book.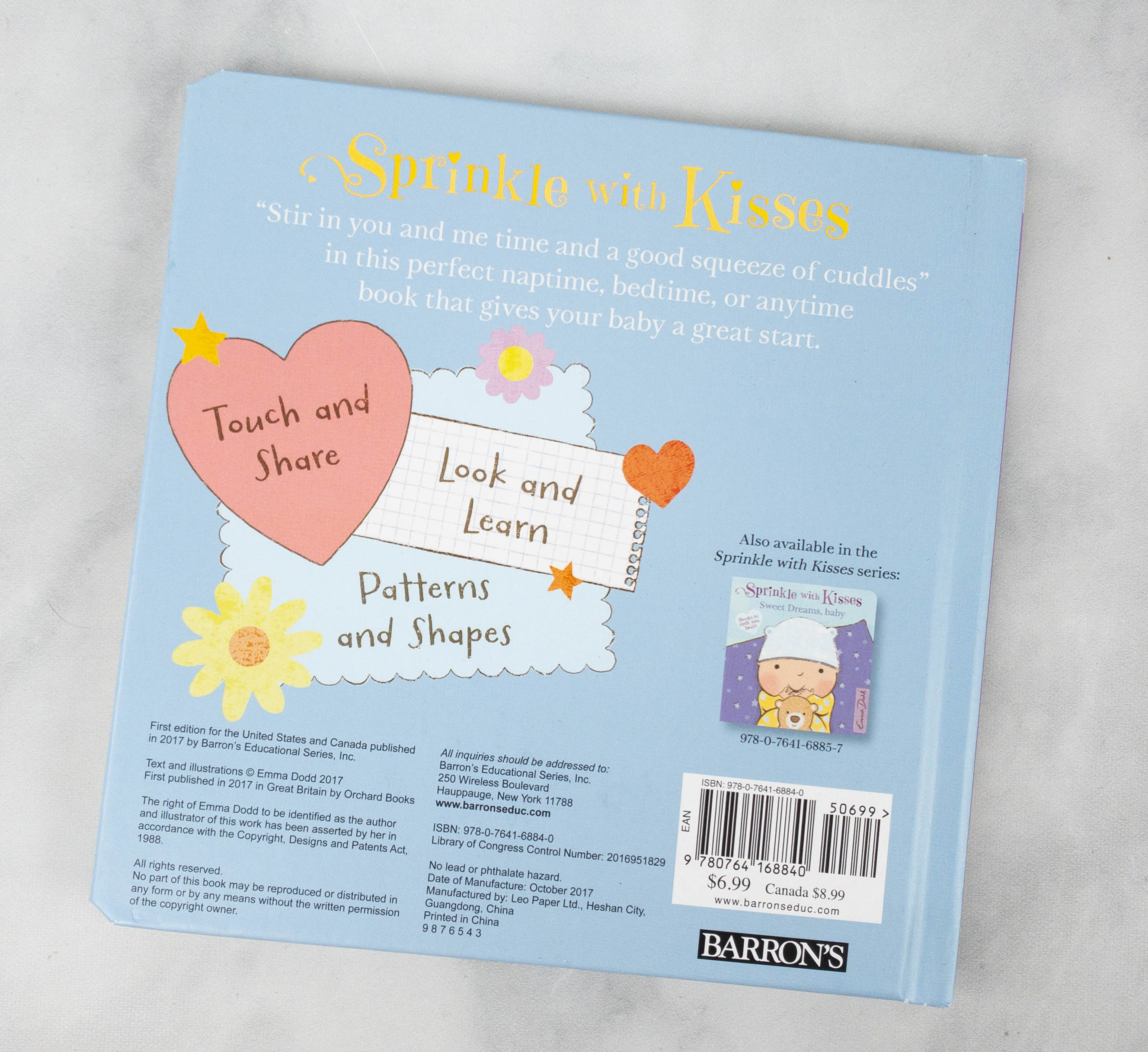 This is a feel good book, filled with colors, shapes, and other new things for young ones to learn!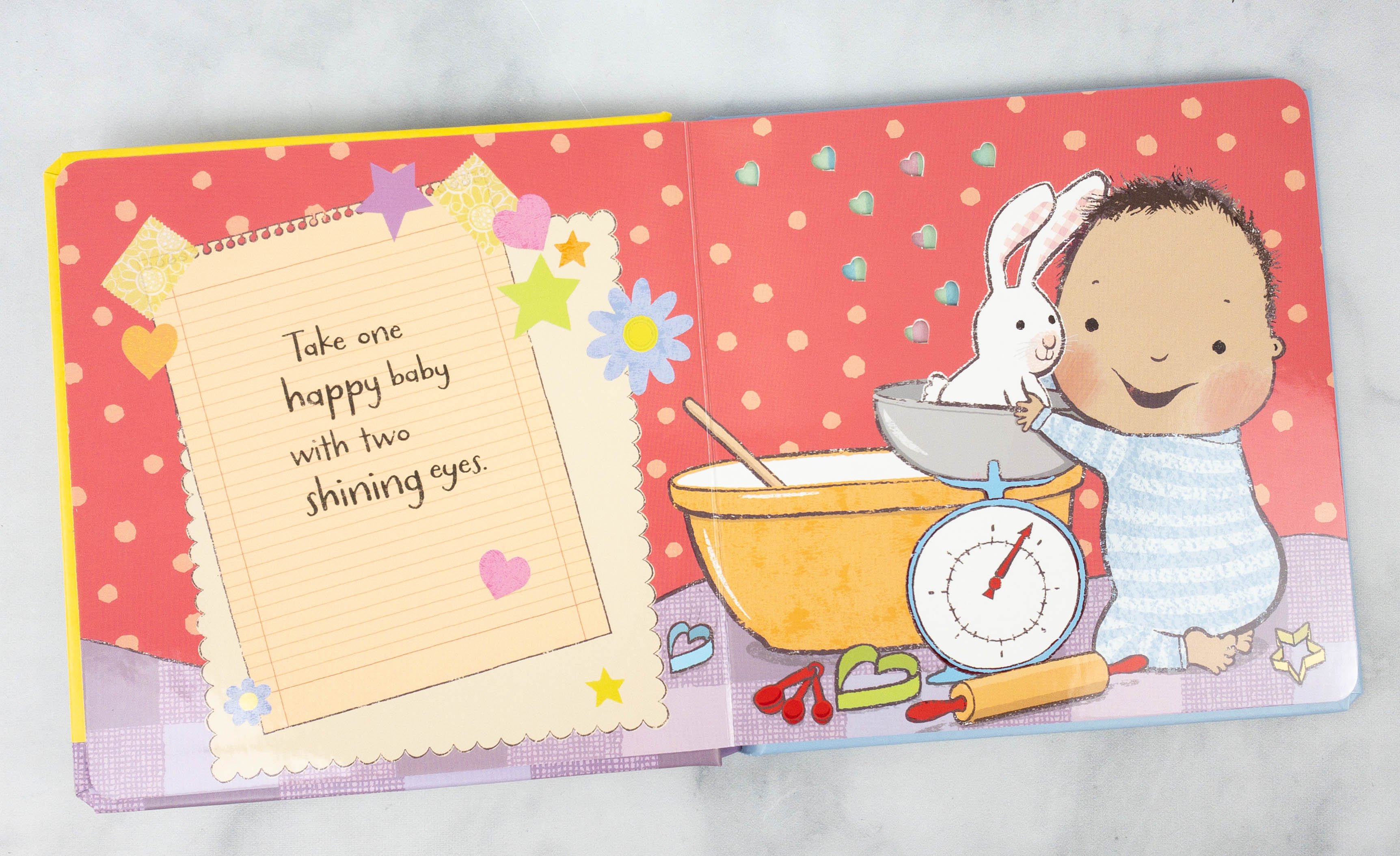 The main character is a baby and he is accompanied by a cute bunny. It's also baking themed!
The book also features fun rhyming words. It's a good read for bedtime, or for any time you want to bond with the kids!
This box delivers fun books for babies and toddlers and it would be a great gift for a new parent! Two of the books feature songs, while the other book introduces kids to shapes, colors, patterns, and other things in their surroundings. All of them are also filled with great illustrations! If you're looking for a subscription that offers books per age group, this one fits the bill. It's a good way to start a mini library for kids! There are new, high-quality titles in each box and they will be delivered straight to your door with great children's books without lifting a finger!
Are you getting Kids BookCase Club?