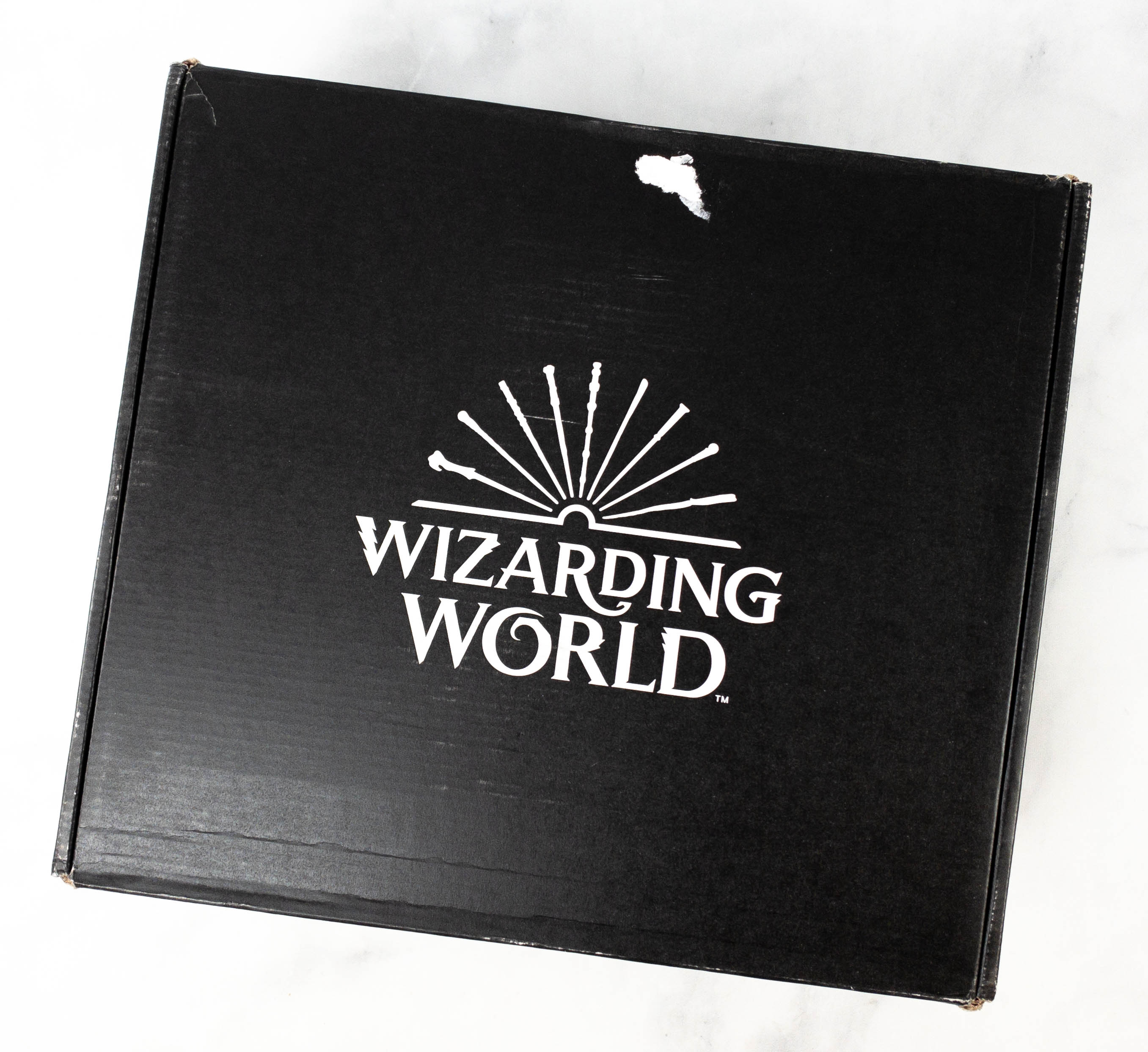 J.K. Rowling's Wizarding World Crate from Loot Crate is the bi-monthly and official Harry Potter & Fantastic Beasts subscription box. For $39.99 every other month, you'll get 5-7 unique and officially licensed Harry Potter and Fantastic Beasts merchandise, so there's no need to go to Diagon Alley!
DEAL: Save 15% on any subscription plan when you use this link and coupon code HELLOSUBSCRIPTION15.
The box is sealed with a sticker that features this month's theme: DUMBLEDORE'S ARMY!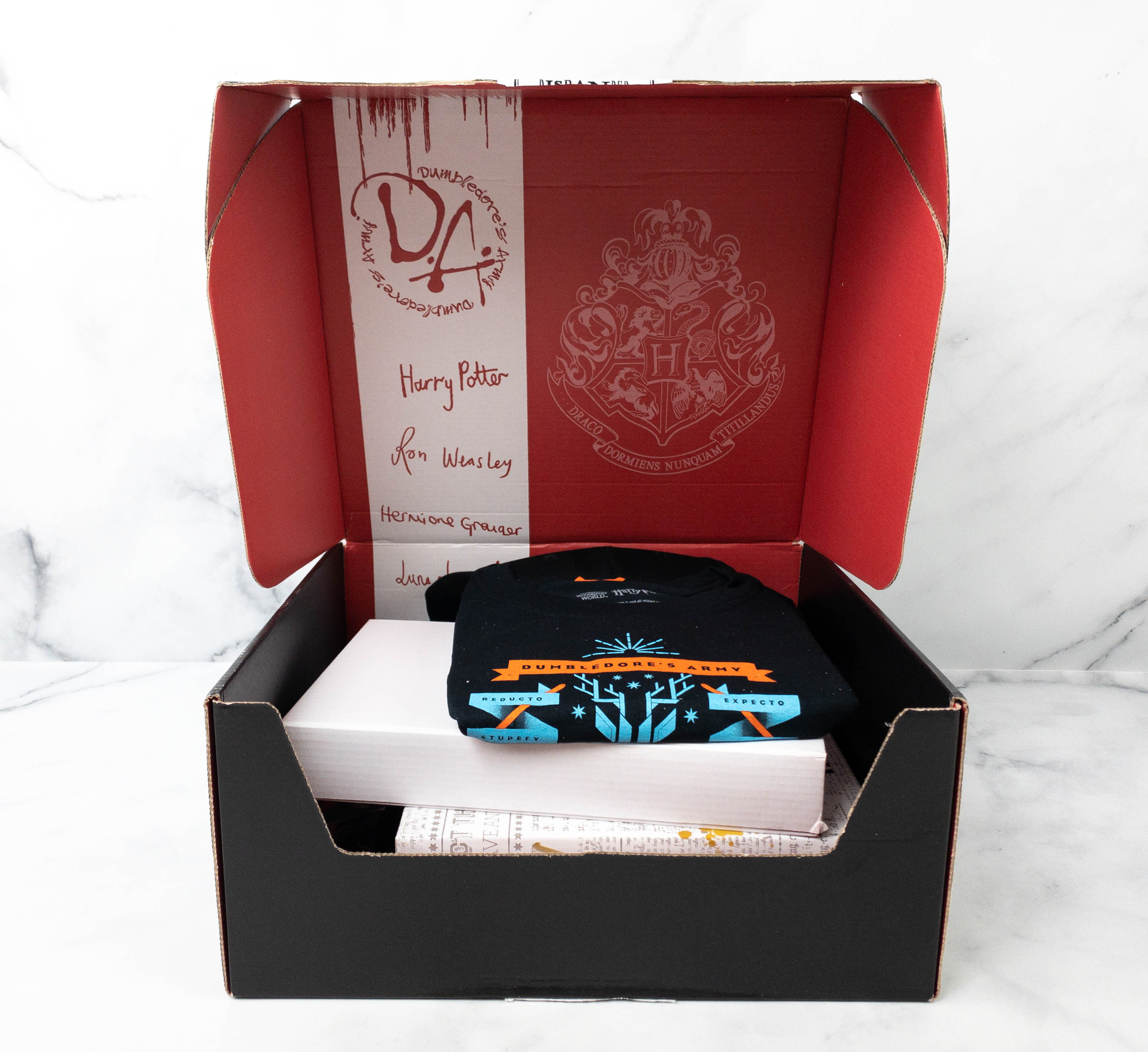 I'm so excited to finally open the box!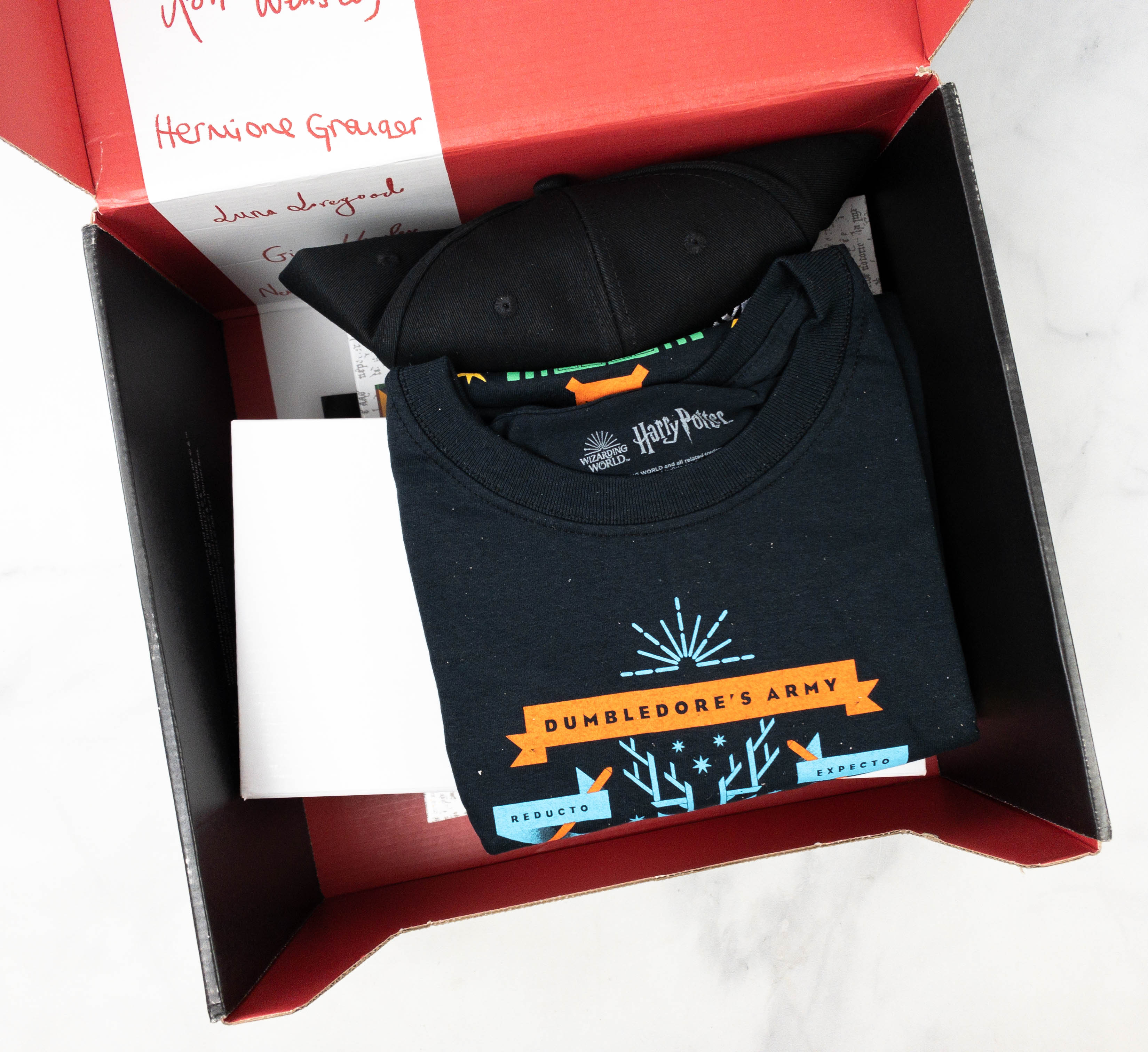 They all arrived in great condition.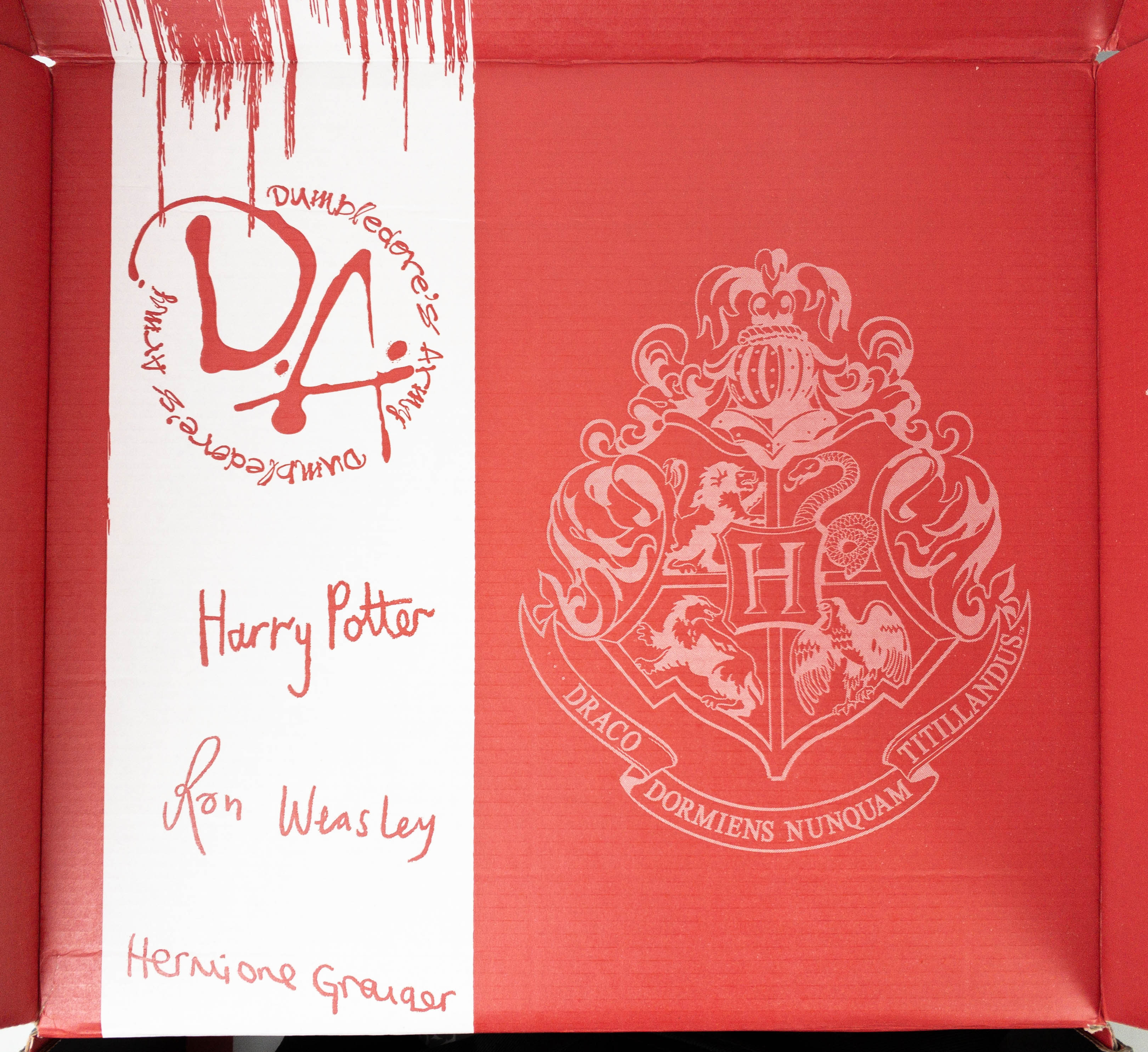 The inner flap of the box listed the members of Dumbledore's army!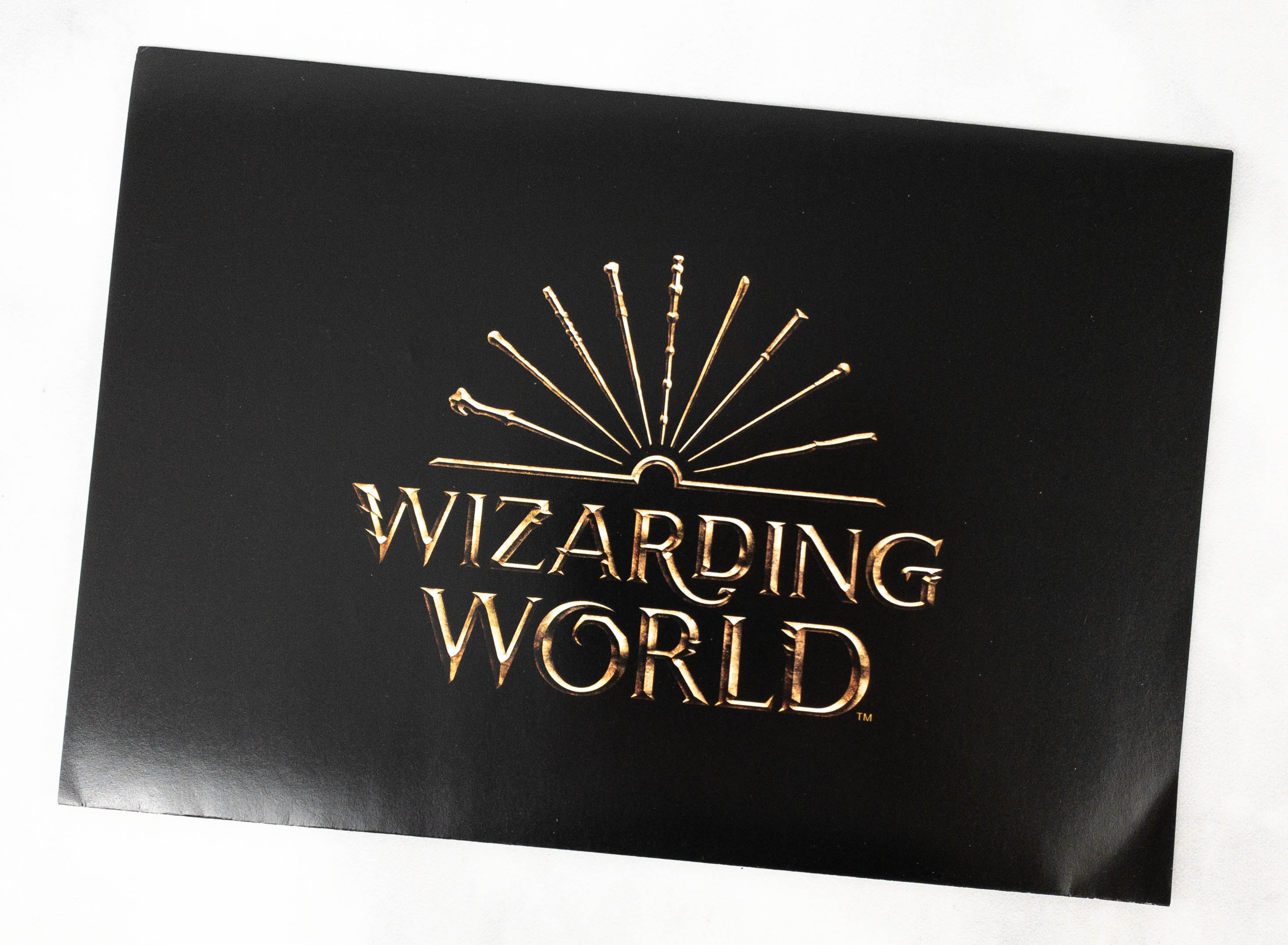 Here's this month's card!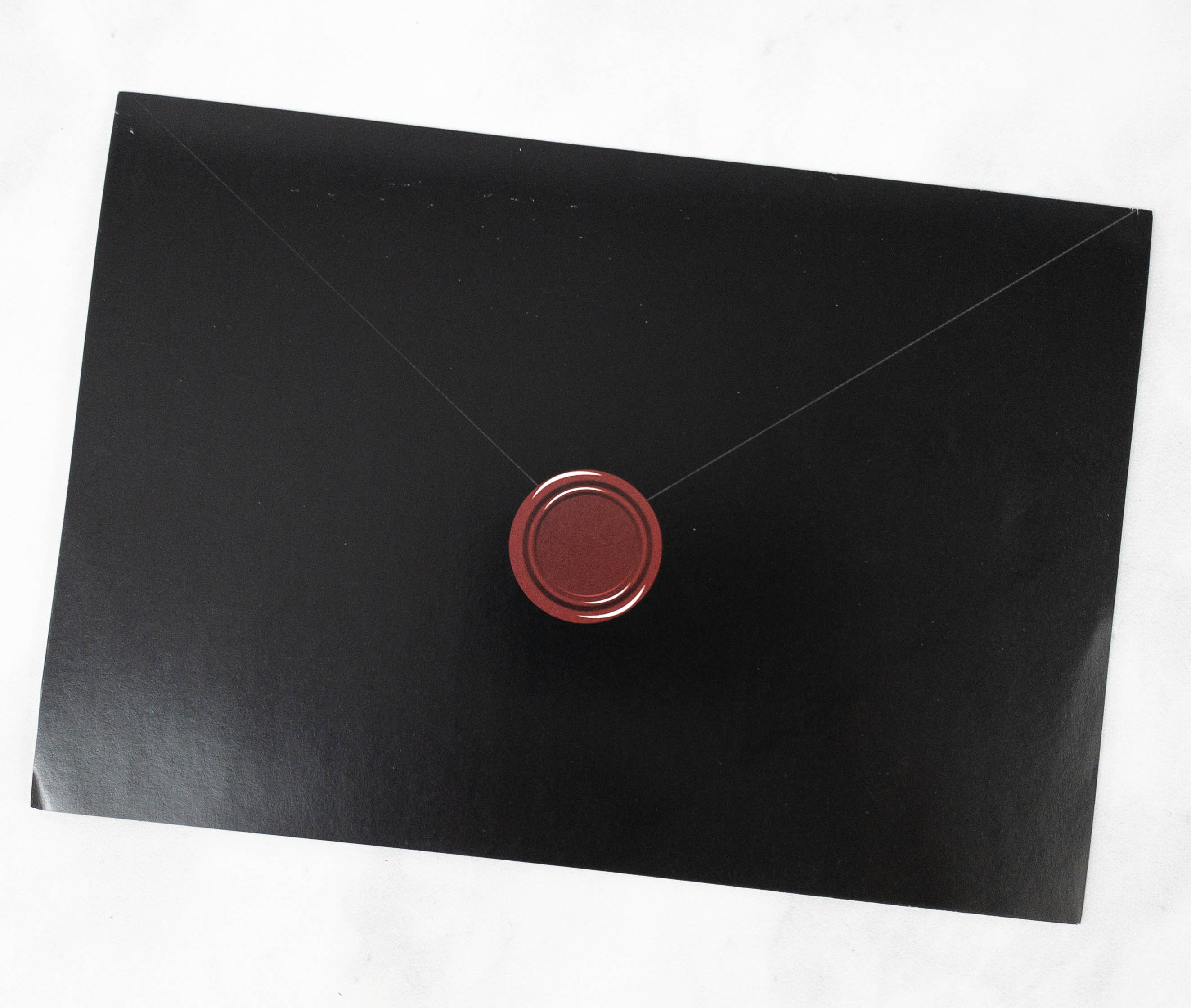 At the back is a faux seal.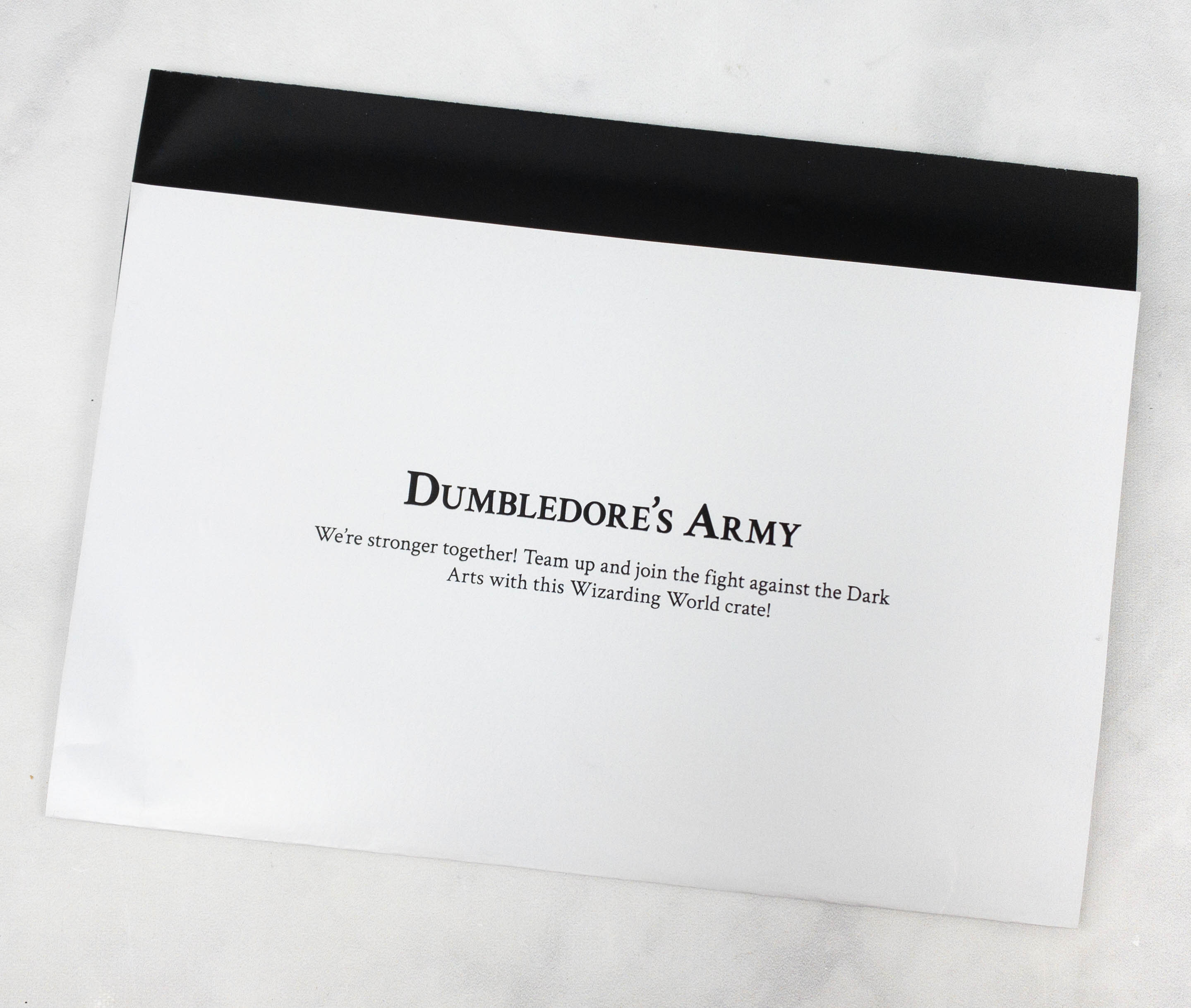 DUMBLEDORE'S ARMY

We're stronger together! Team up and join the fight against the Dark Arts with this Wizarding World crate!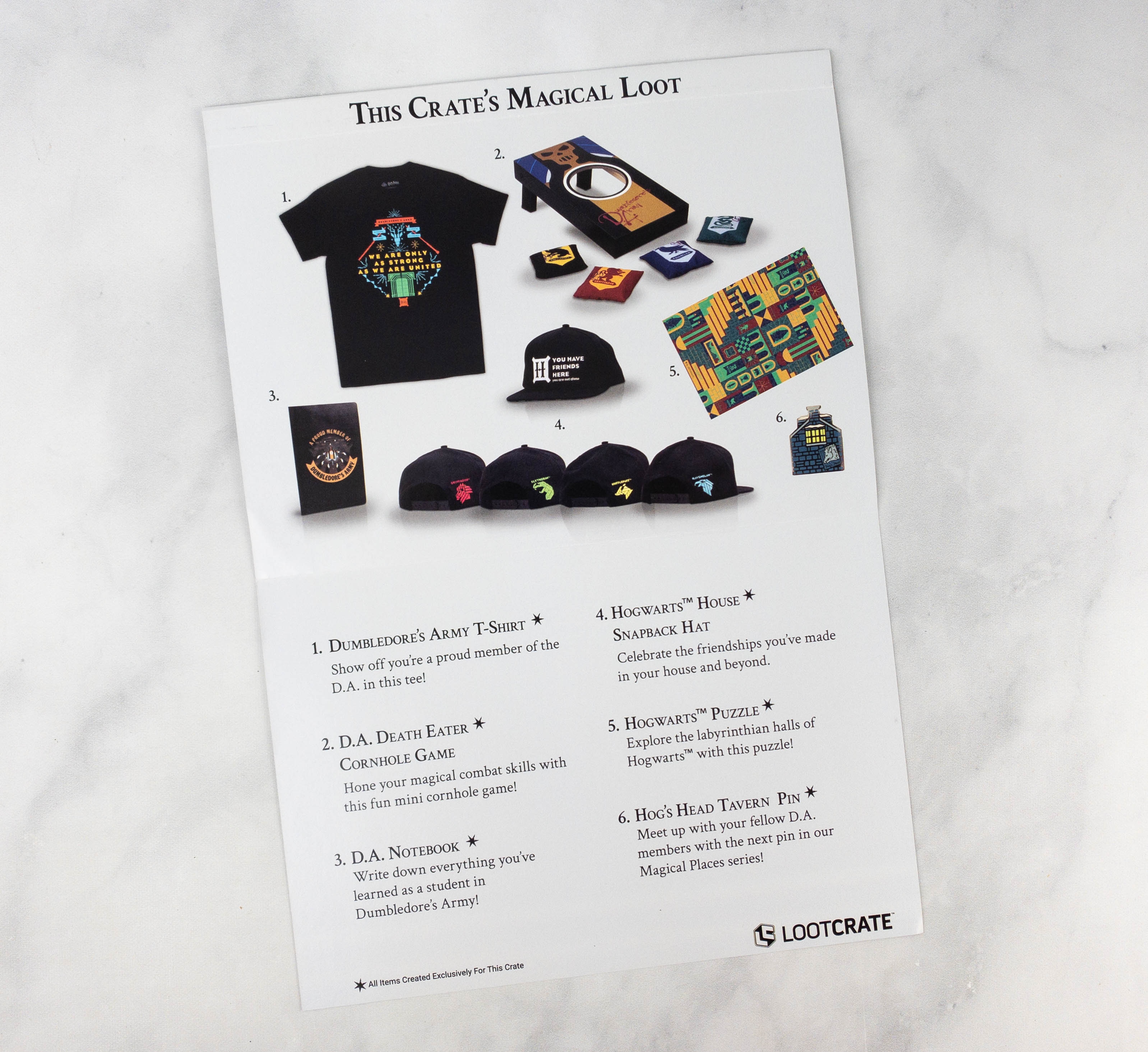 The letter tells you how magical this month's items are – the stars denote that the items are exclusive to the box!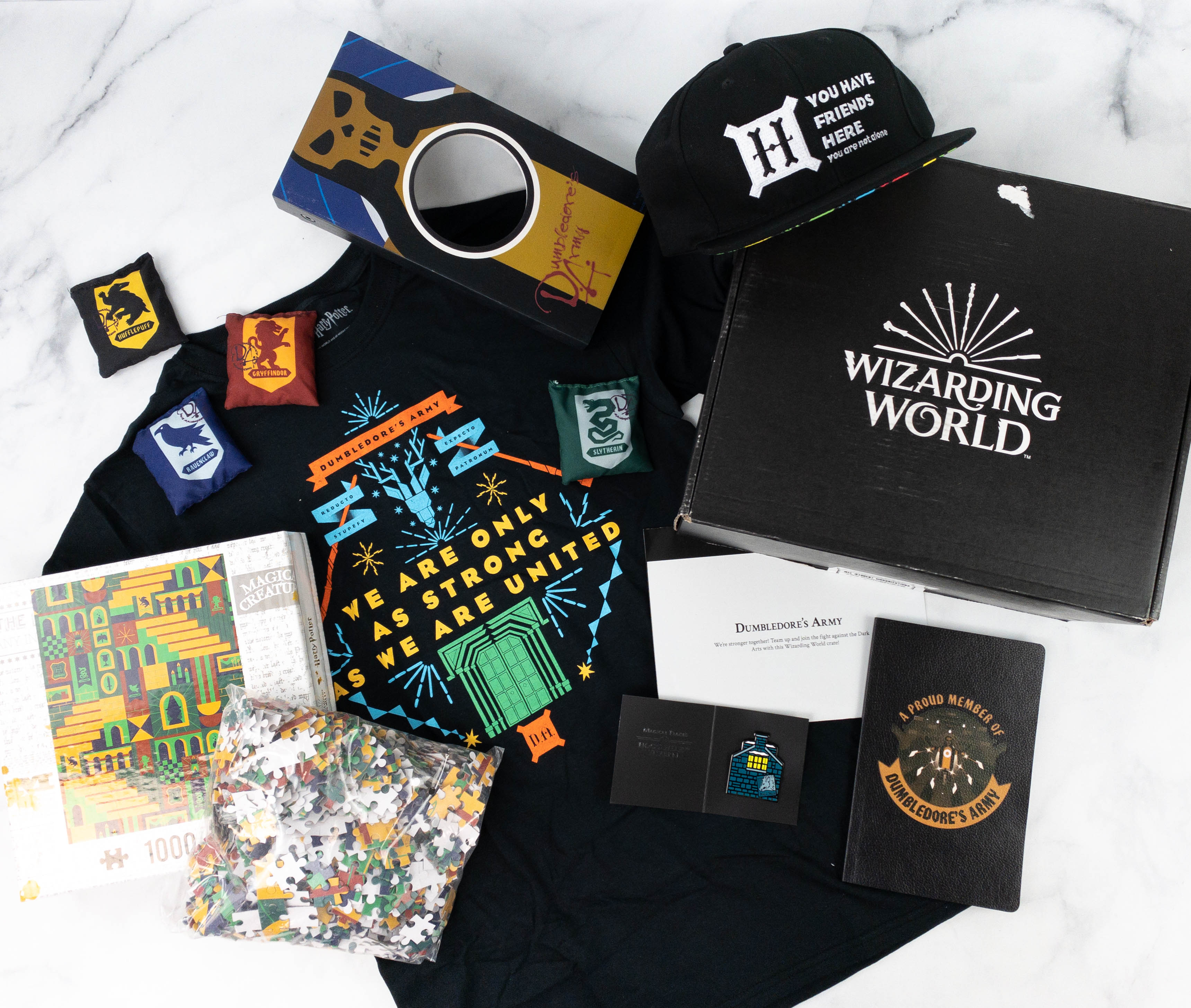 All the magical loot in the crate!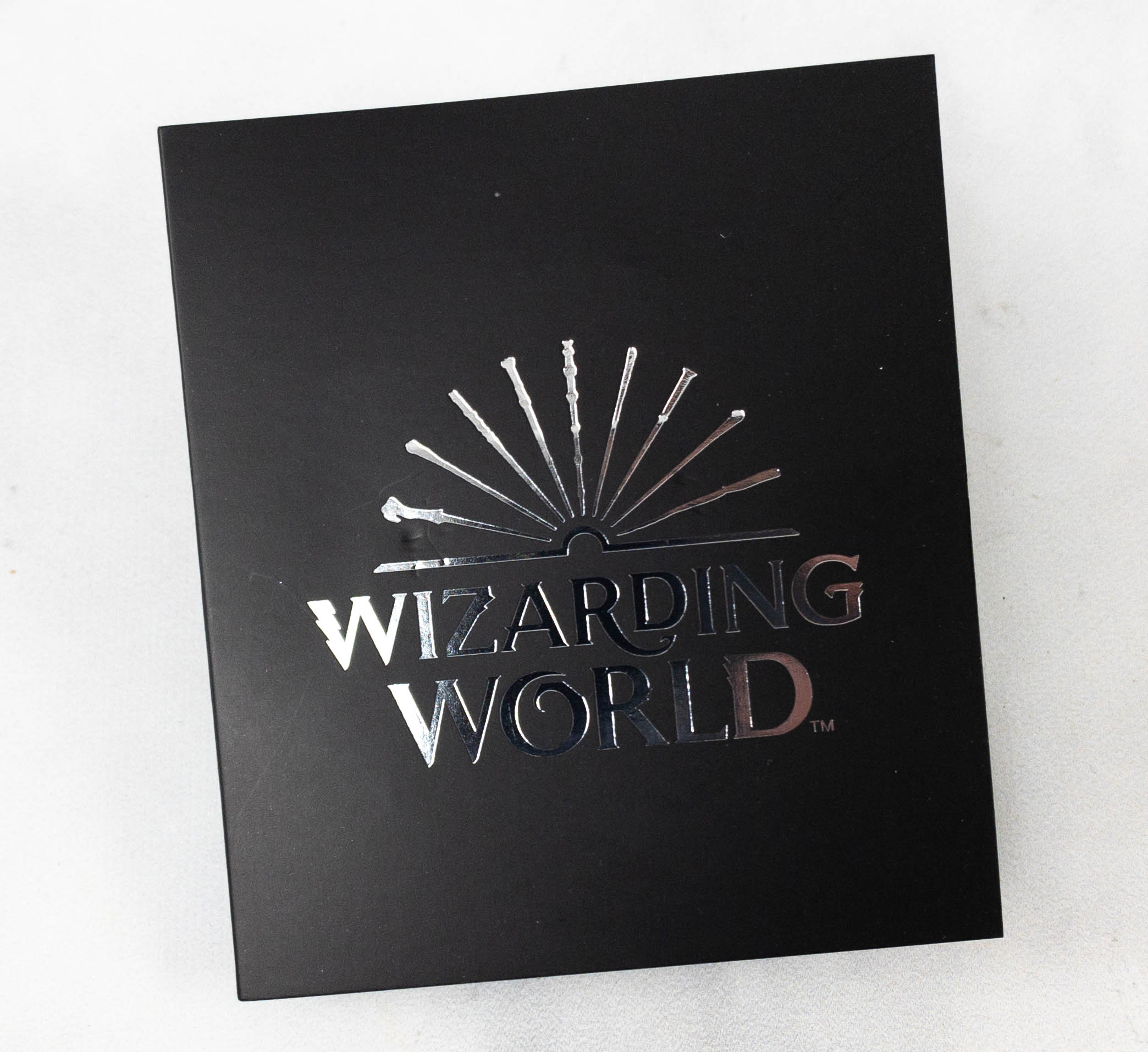 Hog's Head Tavern Pin. A part of the Magical Places pin series, here's a pin inspired by Hog's Head Tavern!
It came with a card packaging to keep it safe and secure.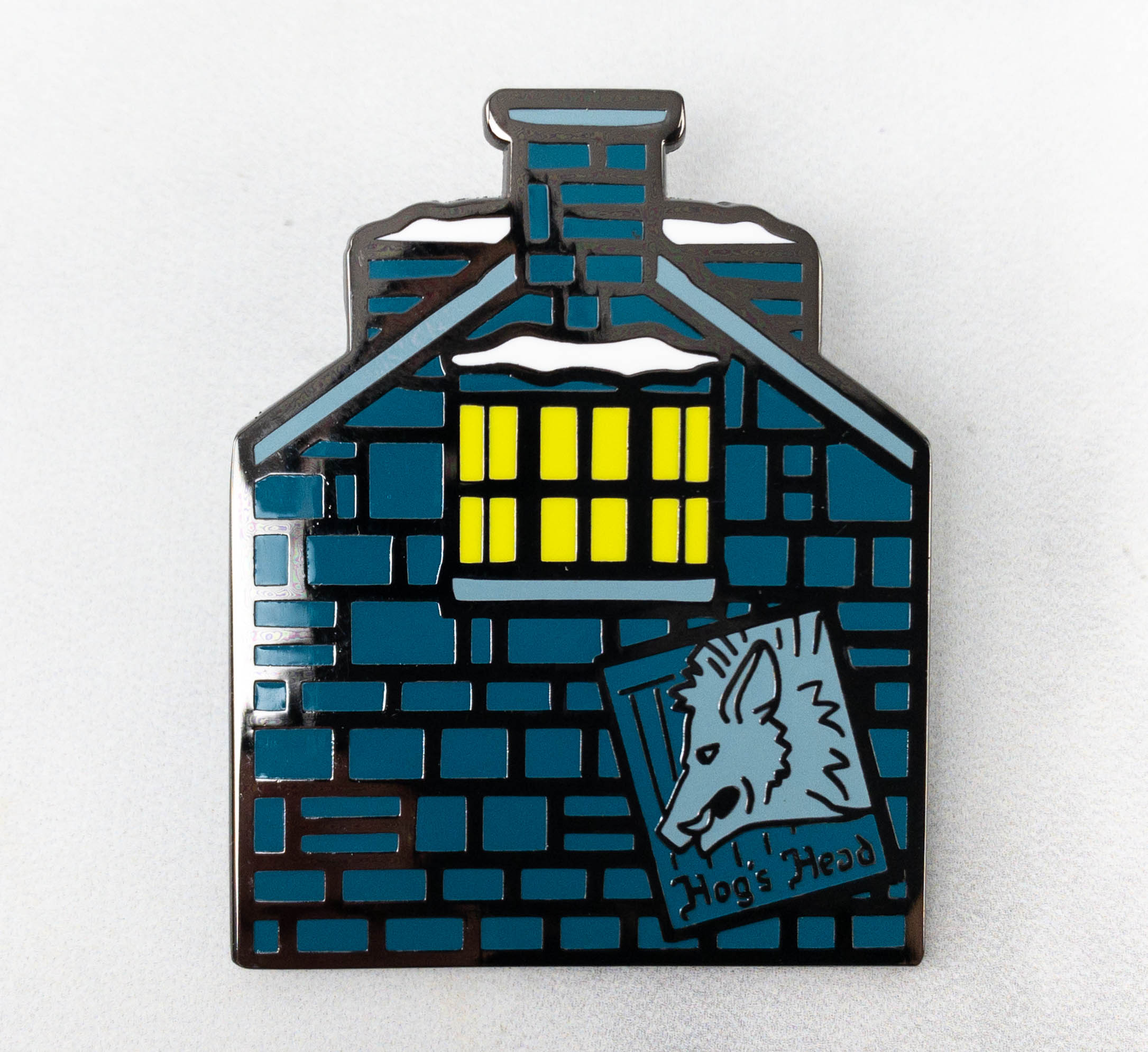 This pin is pretty cool and it included accurate details including the worn-out wooden sign hanging outside. I'm happy with my new Wizarding World pin!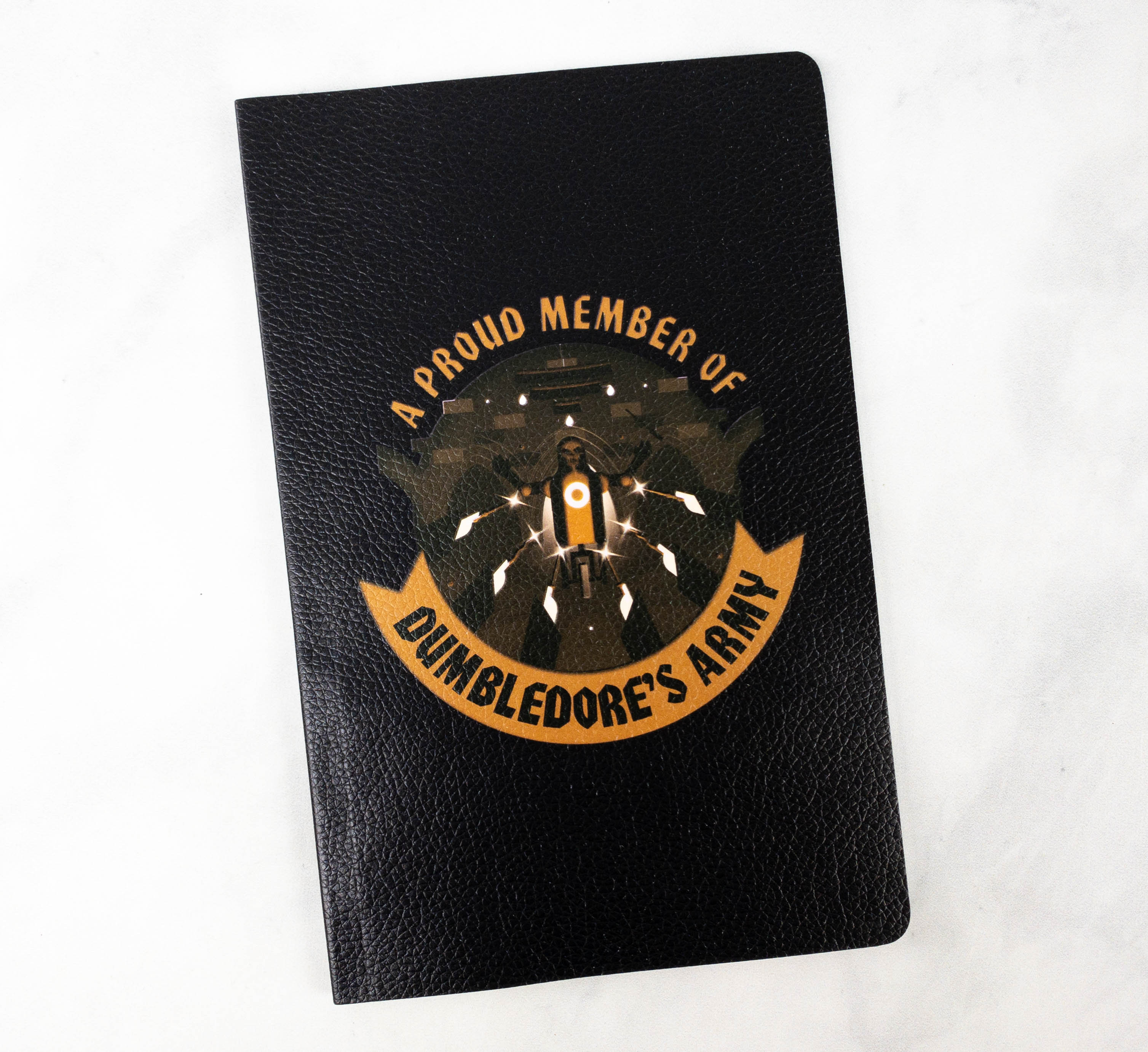 D.A. Notebook. This notebook is a great way to show off your love for Dumbledore's Army! The cover has a leather-like finish, with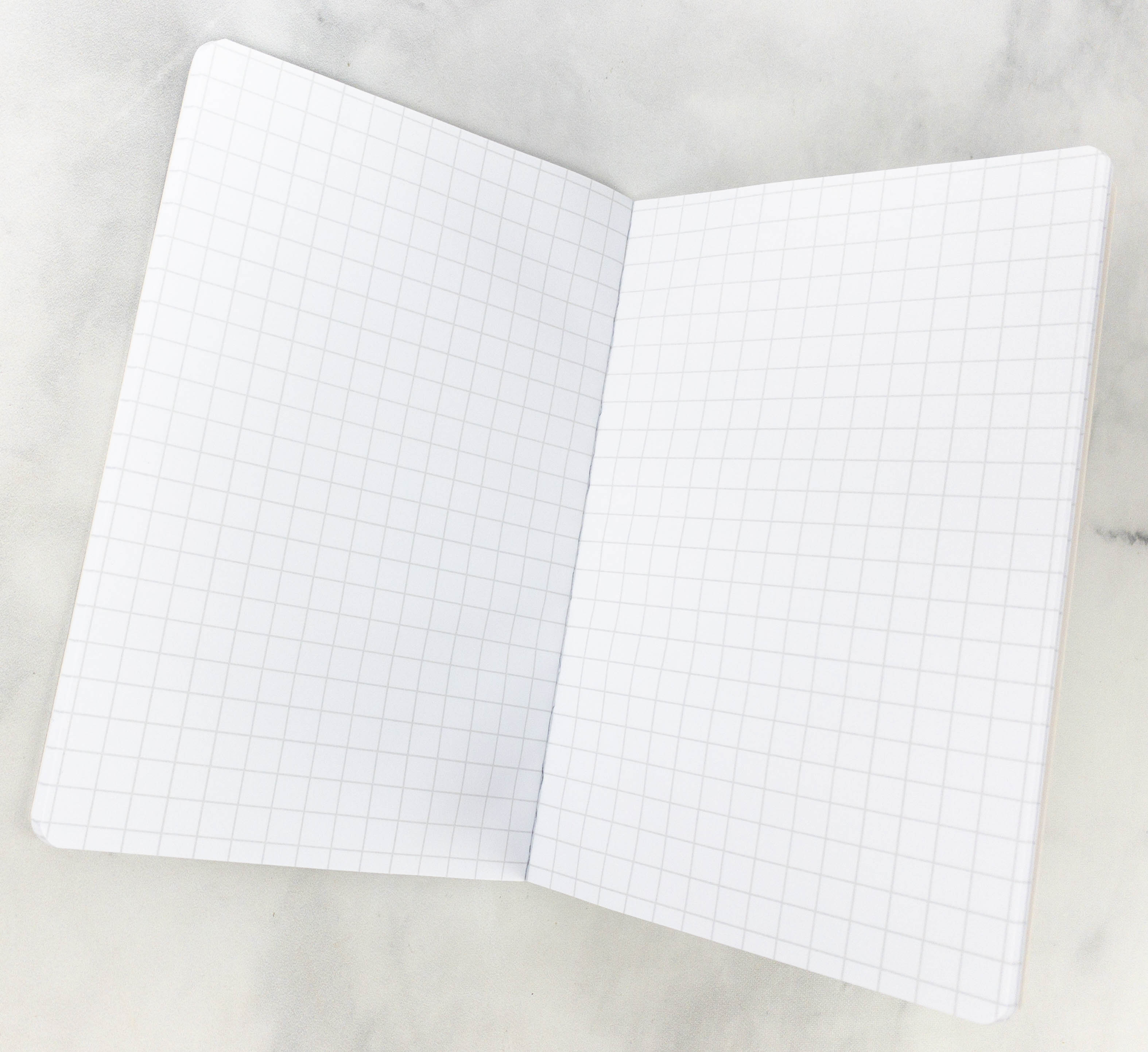 The pages are gridded! They are great for taking notes whether at school or work, or even as a journal.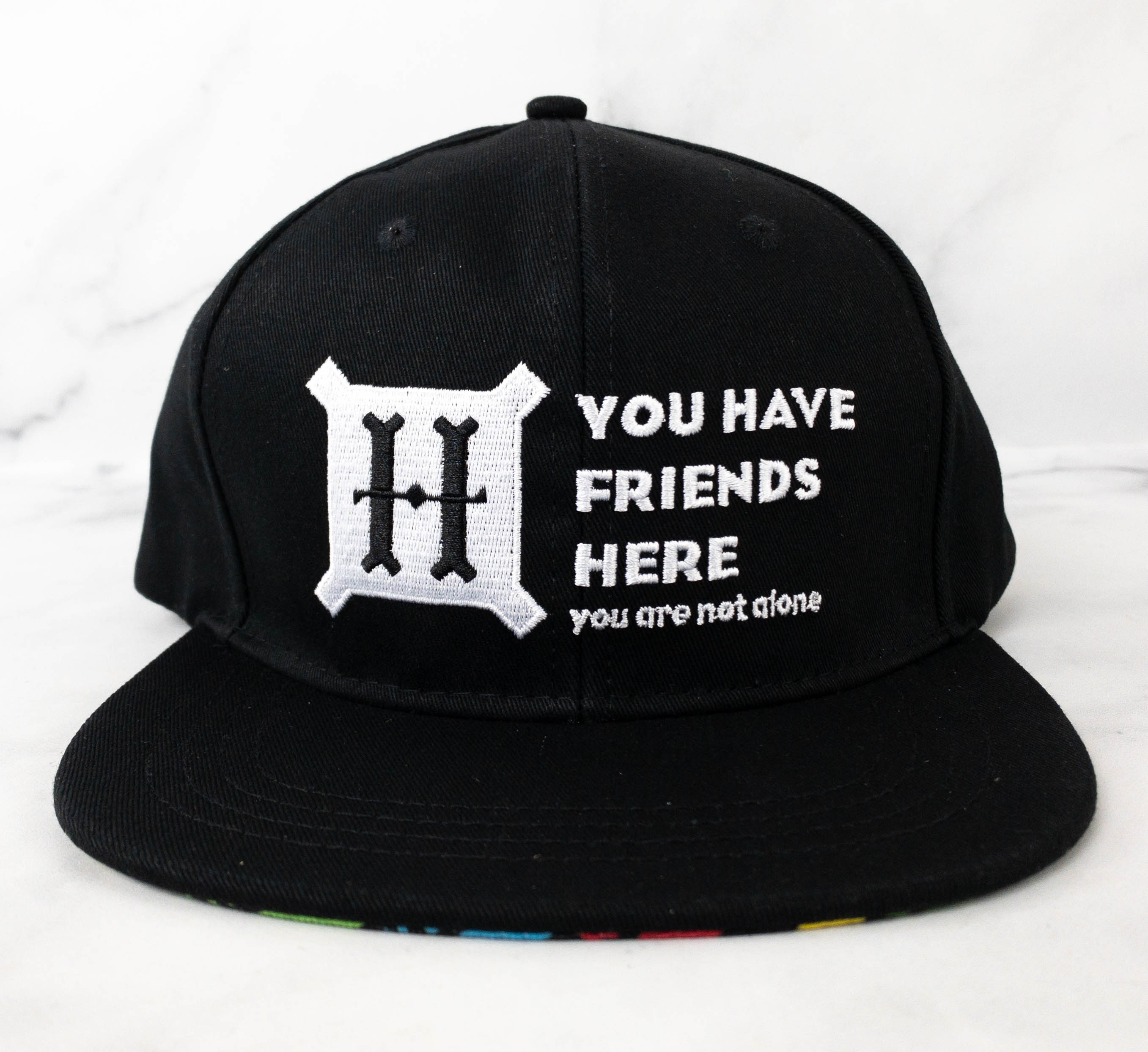 Hogwarts House Snapback Hat. It's an exclusive snapback hat featuring Hogwarts Houses. The embroidered design in front is the Hogwarts logo and Albus Dumbledore's words to Harry, from Harry Potter and the Goblet of Fire.
You have friends here.

You are not alone.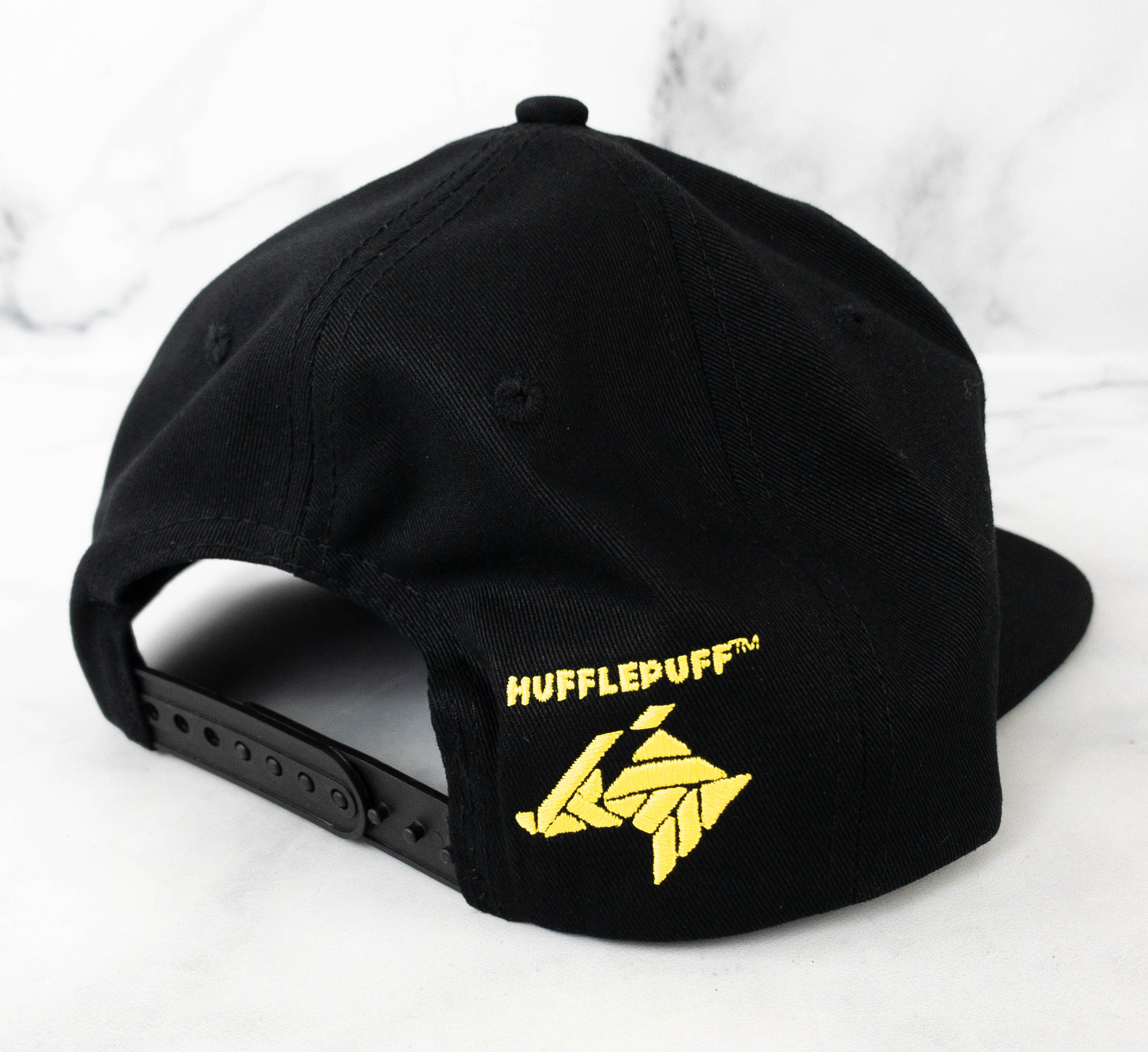 I received Hufflepuff! Its name and logo are located just beside the strap at the back.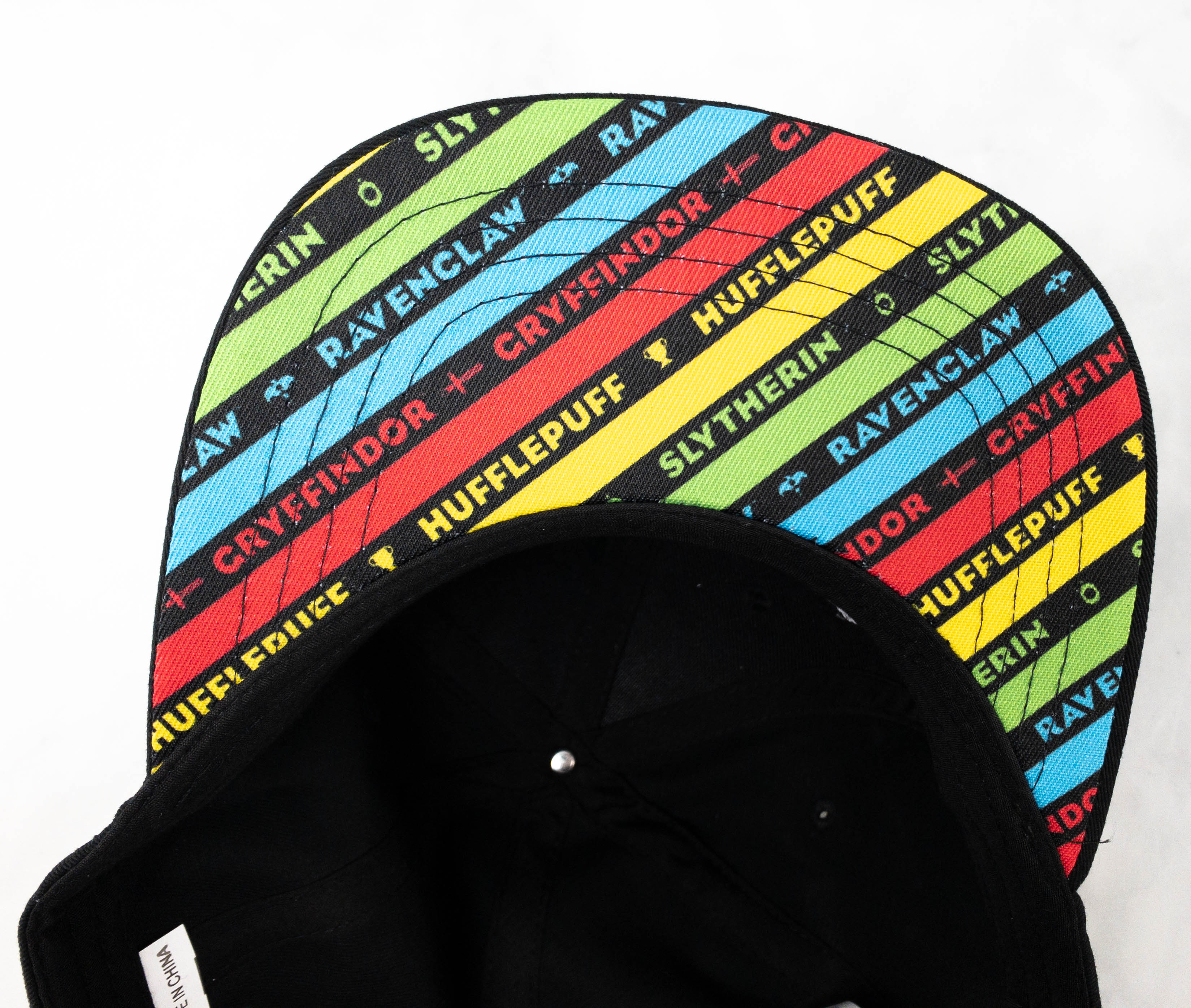 The inner part of the visor featured all the houses from Hogwarts and their respective colors.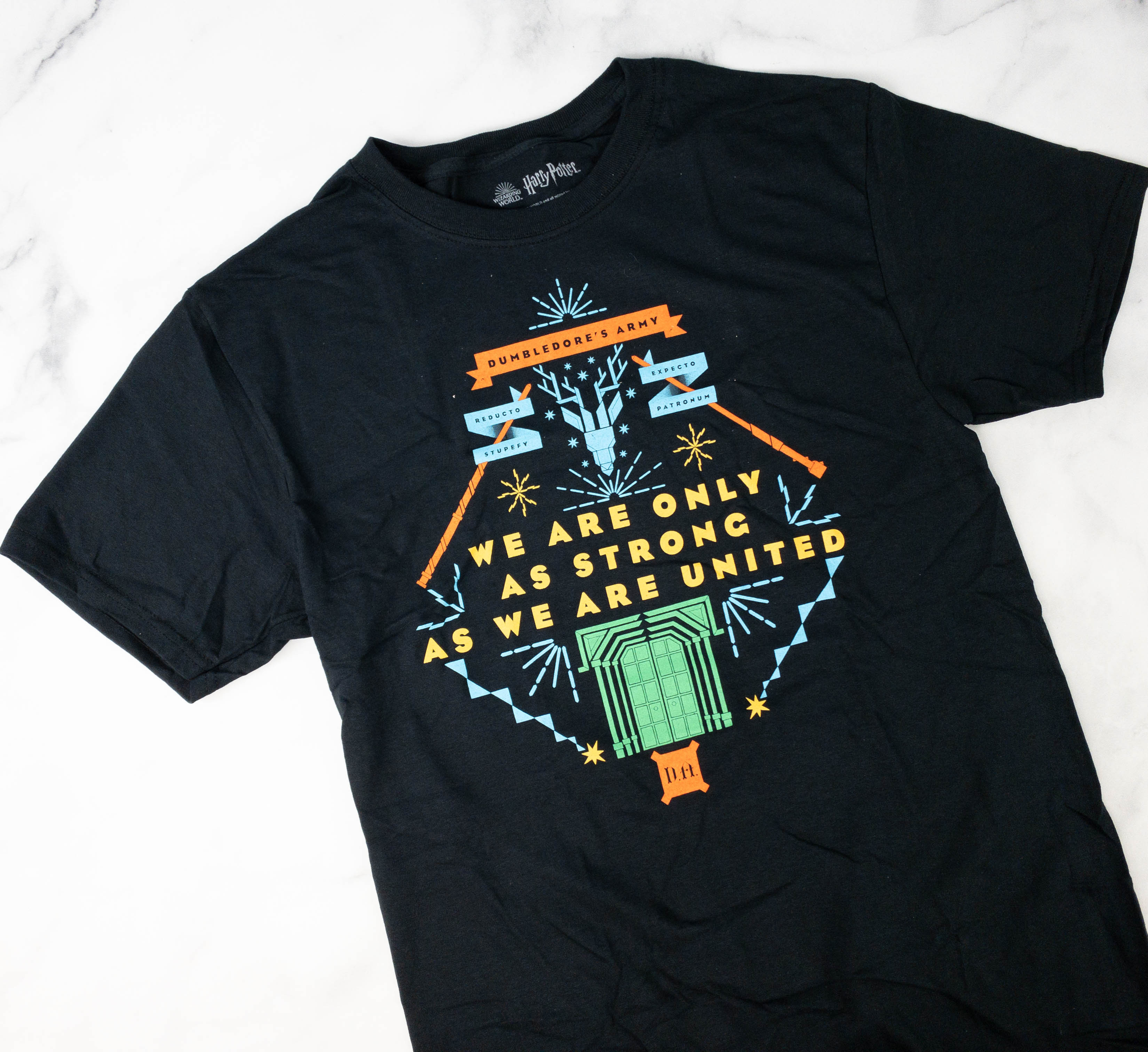 Dumbledore's Army T-Shirt. Of course, the box also includes a wearable. This time, it's a black t-shirt with a Dumbledore's Army inspired print. Aside from the lively colors used on the print, it also has symbols and spells popularly used by wizards in battle.
The quote featured on the print was said by Albus Dumbledore in Harry Potter and the Goblet of Fire:
We are only as strong as we are united.
Hogwarts Puzzle. This puzzle features the labyrinthian halls of Hogwarts! I love the color scheme, which includes yellow, maroon, green, and black.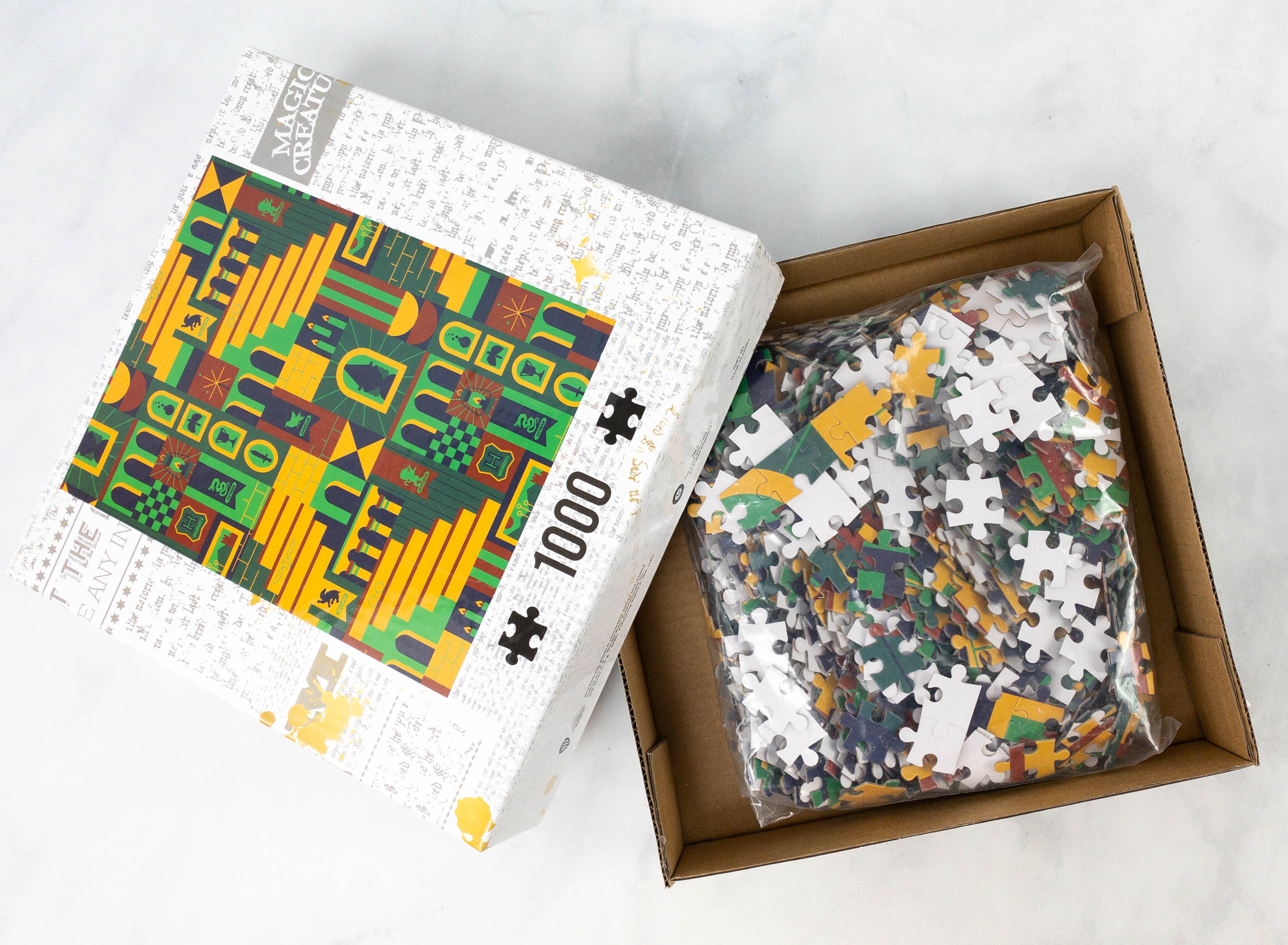 It's composed of 1,000 puzzle pieces. They were packed in plastic and they also came in a box where you can put them back when they're disassembled. Putting puzzles together is such a great way to pass time!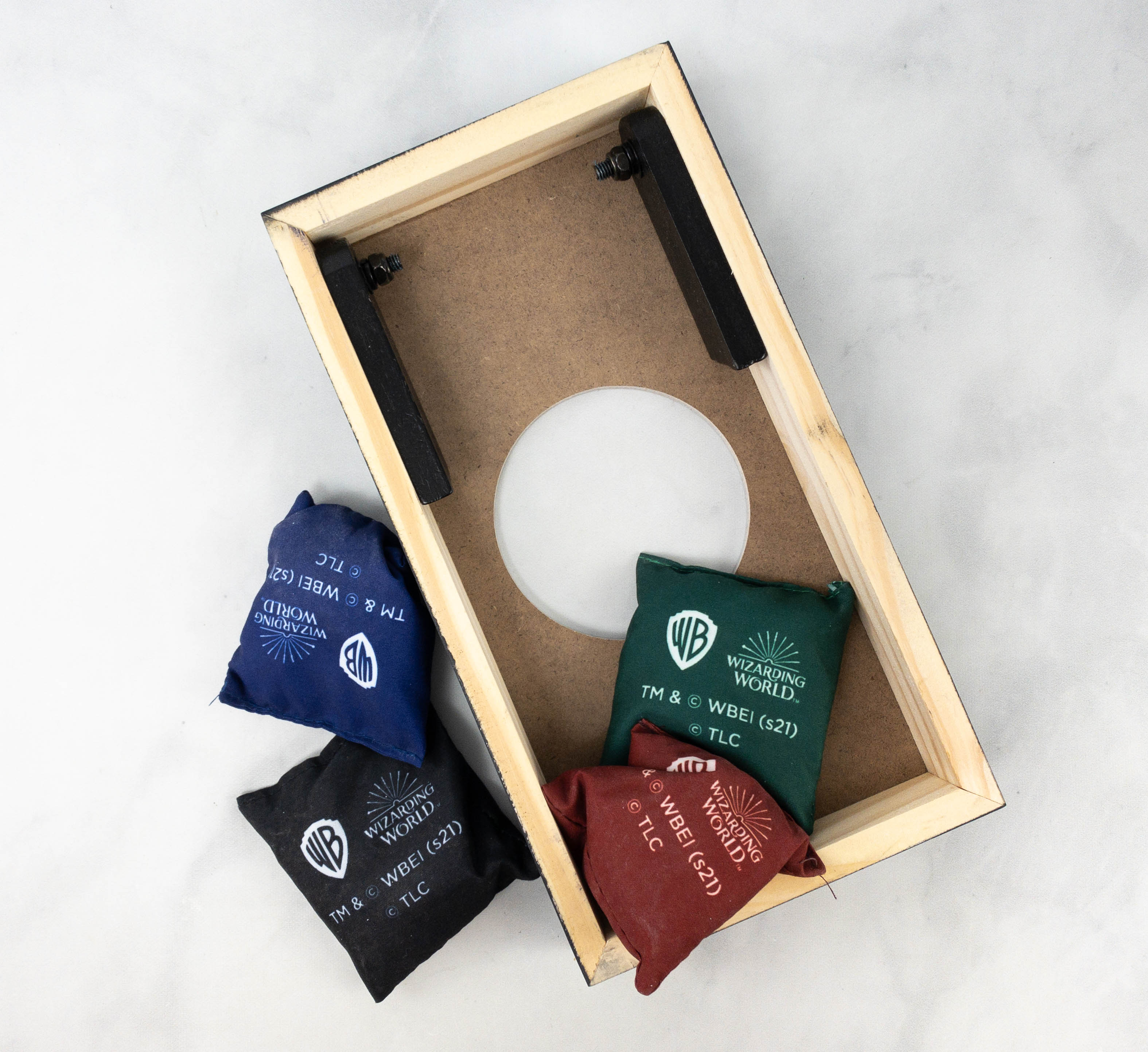 D.A. Death Eater Cornhole Game. The box also included a fun mini cornhole game that can be played with friends and family!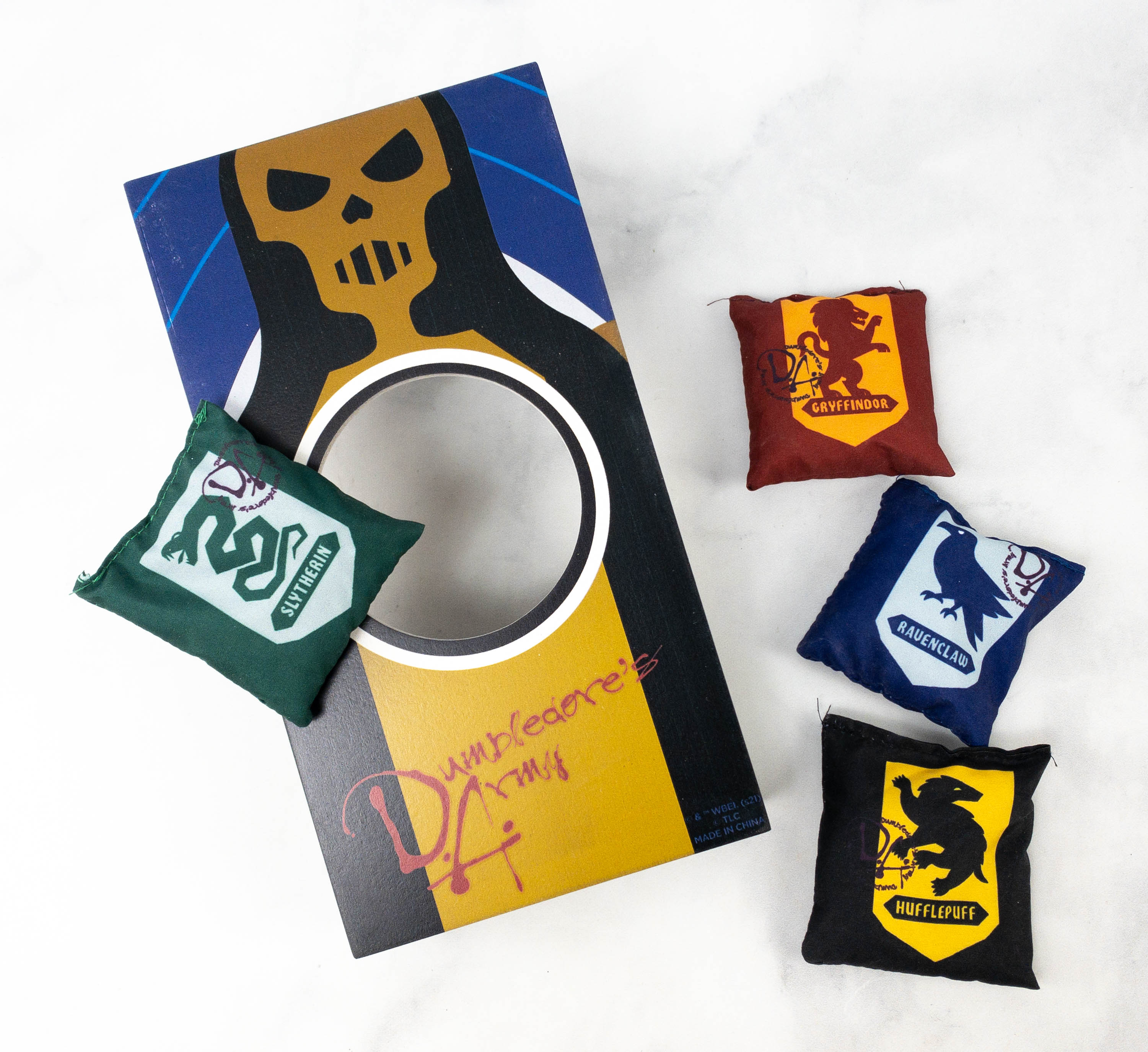 The platform features a Death Eater with Dumbledore's Army printed in a creepy font below the hole. Also, the four mini bags feature the Hogwarts houses: Slytherin, Gryffindor, Ravenclaw, and Hufflepuff!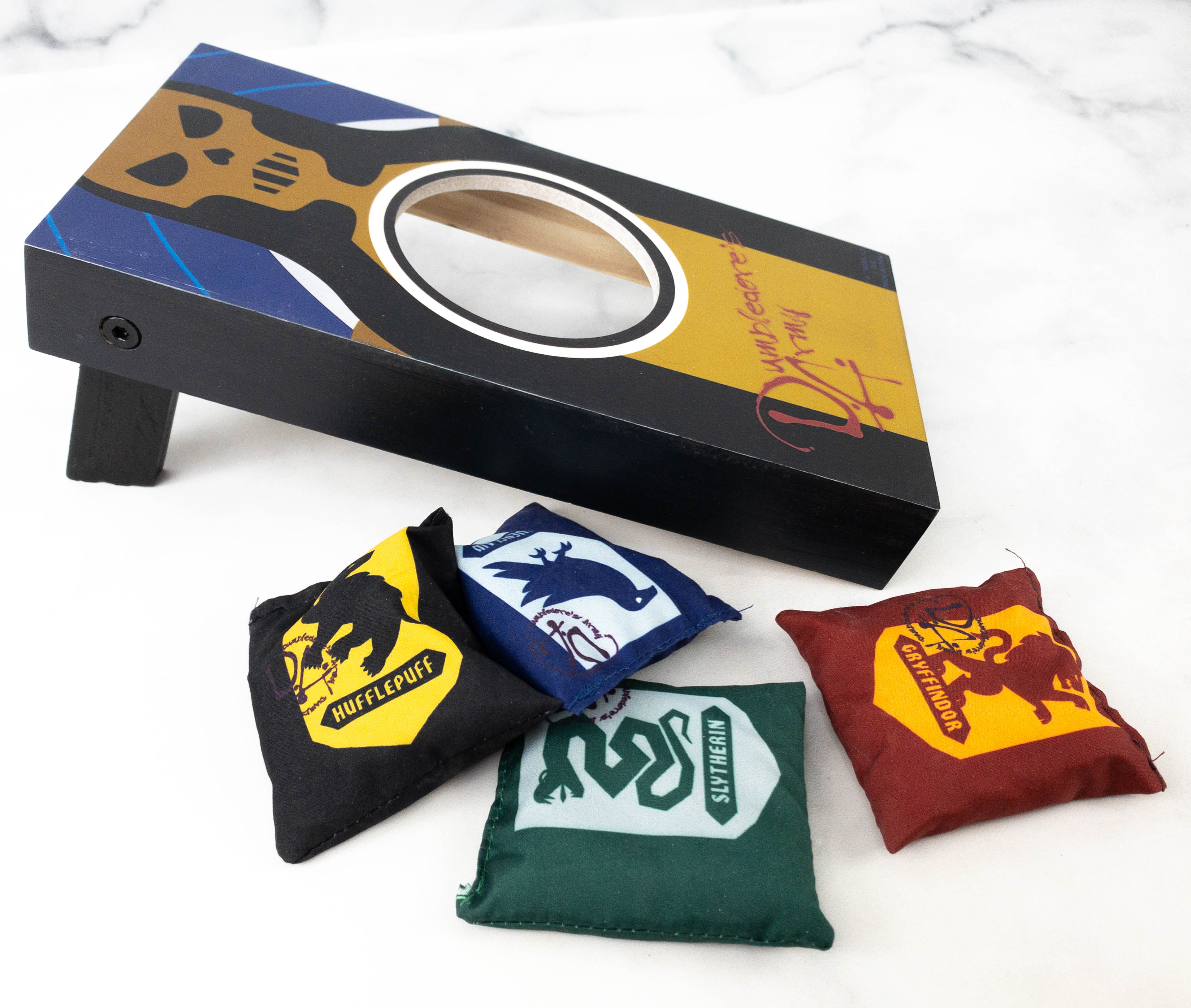 For those who aren't familiar, it's  a miniature version of the popular lawn game. Players just need to throw the bags at a raised platform with a hole in it. If you shoot the bag in the hole, you get 3 points, and if a bag lands on the board, you get one point.
This month's Wizarding World Crate theme is an incredible idea, as it is one of my favorite parts from the Harry Potter books and movies. All the items brought back exciting memories and it was really a great way to reminisce the events associated with Dumbledore's Army. There are a lot of nice and useful items inside the box but my favorite is definitely the Dumbledore's Army t-shirt. It's comfortable to wear and the design is just so cool!
What do you think of this month's Wizarding World Crate?
Visit J.K. Rowling's Wizarding World to subscribe or find out more!