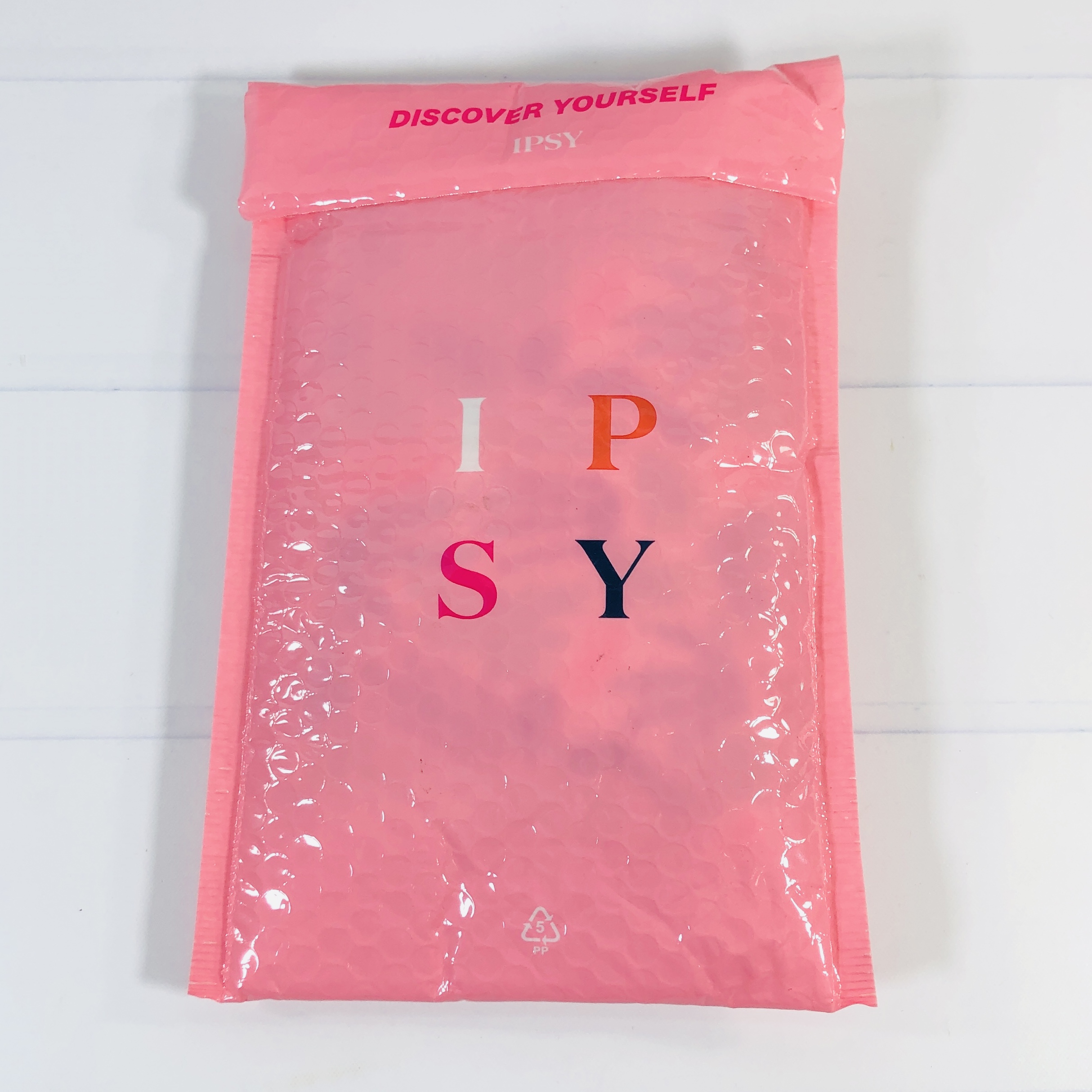 Ipsy is a monthly beauty subscription. You get five makeup, beauty, skincare, and hair care items in a cute bag for $12 a month! It's the most popular subscription box and a great way to sample new colors and beauty brands that you may have never heard of, as well as some of the bigger names. Ipsy also offers a Glam Bag Plus for $25 a month. They have just launched Refreshments and in February they introduced the quarterly Glam Bag X.
There are many bag variations every month for Ipsy – log in to your account to check out how-to videos and tips for your products.
IPSY was founded on a singular mission: to inspire individuals around the world to express their unique beauty. Everything we do is to support you on your journey to self-discovery, so you'll feel confident letting your unique beauty shine every day.
Most of my items were inside the cute makeup bag but make sure to double check the mailing bag, sometimes larger items (like makeup brushes) can be found there.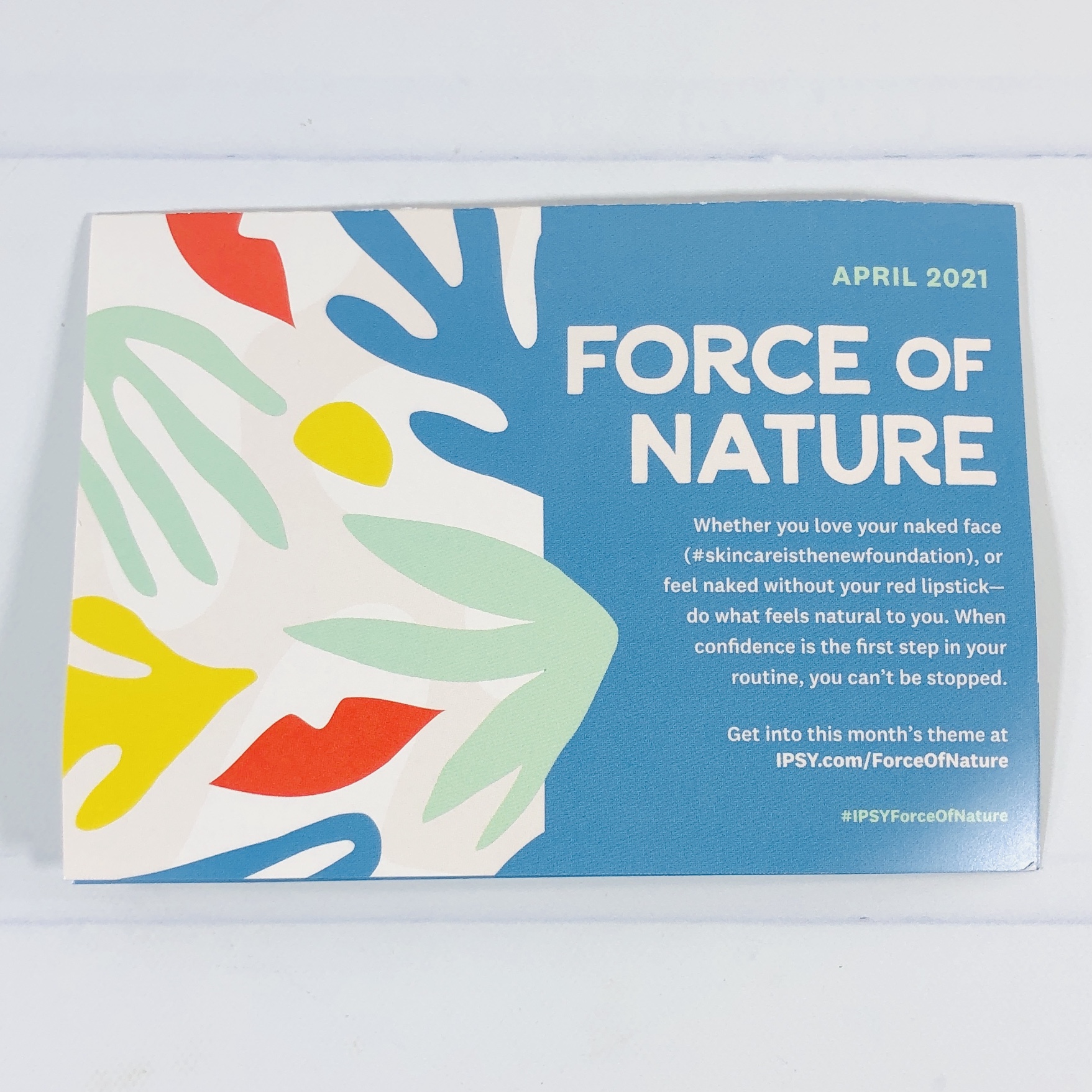 The theme for April is Force Of Nature!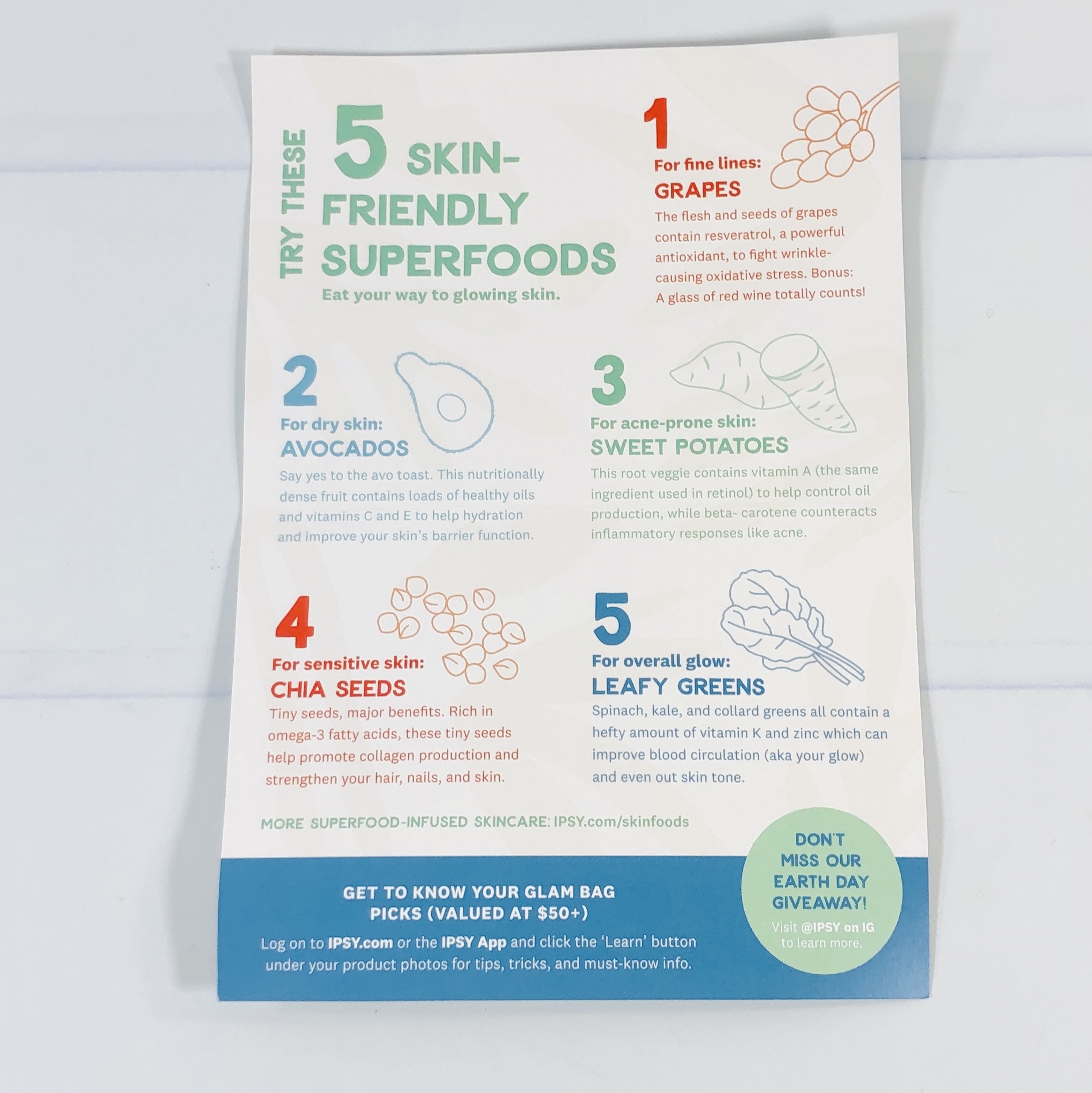 Inside Ipsy listed some skin-friendly superfoods. I better get cooking!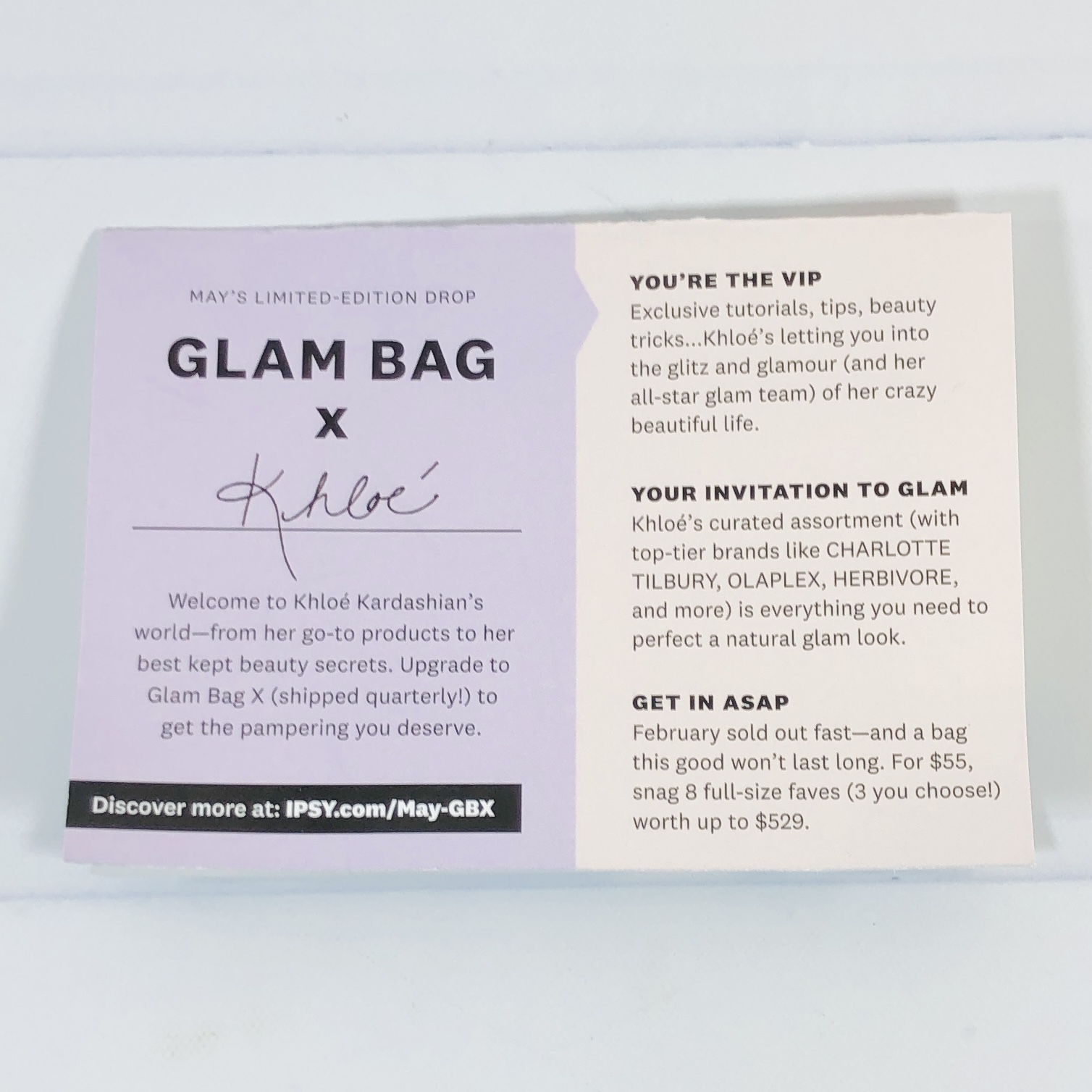 The back of the card reminded me that next month is the quarterly Glam Bag X and that this time around it's curated by Khloe K.
Don't forget that you can rate your items and you earn bonus points when you do that, so you can get additional products in your bag. All subscribers now have the chance to pick a product for their next bag – just log in on choice day and pick one!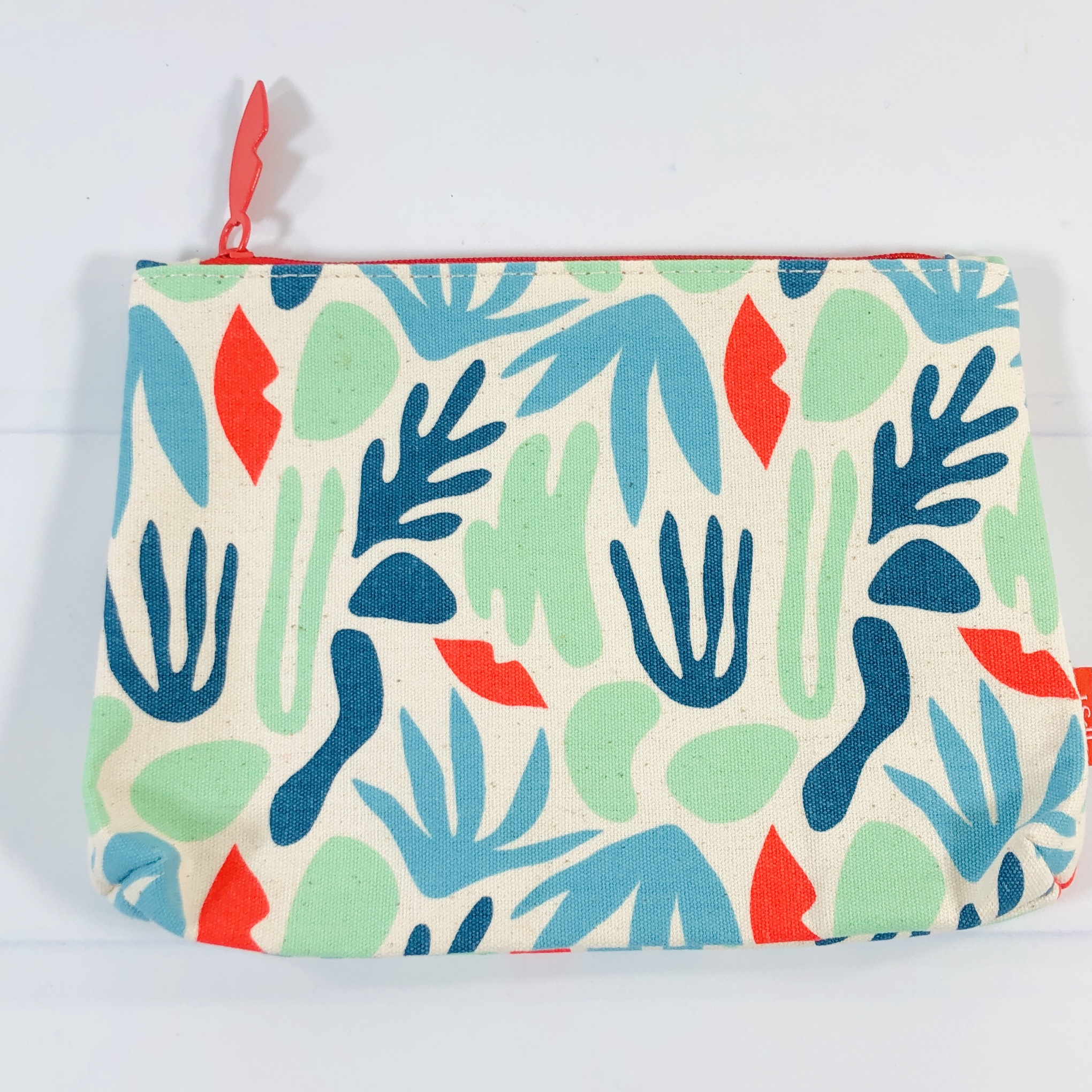 Ipsy Glam Bag The April bag is linen-colored with some vaguely botanical shapes. There are red lips here and there too.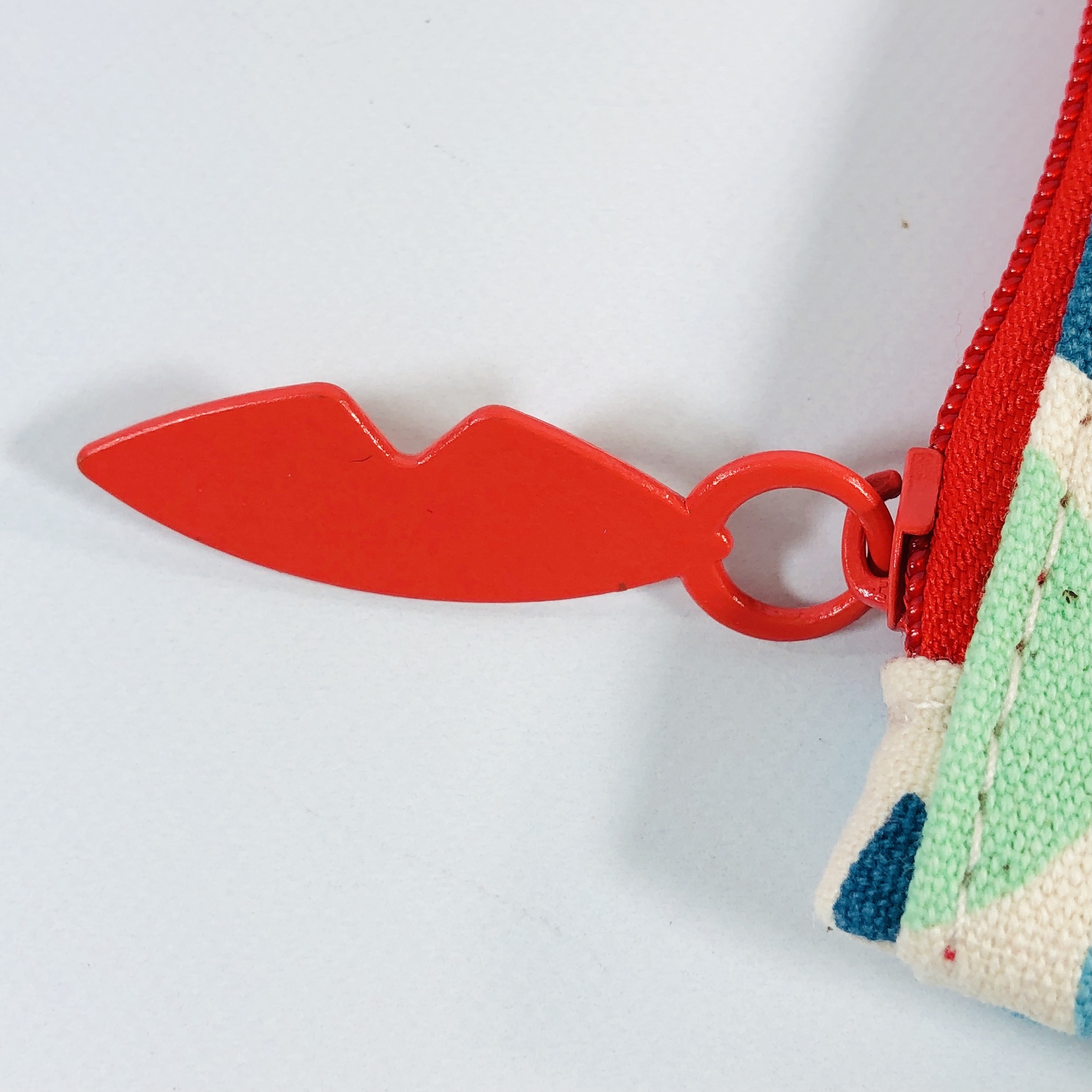 The zipper pull is also a pair of lips!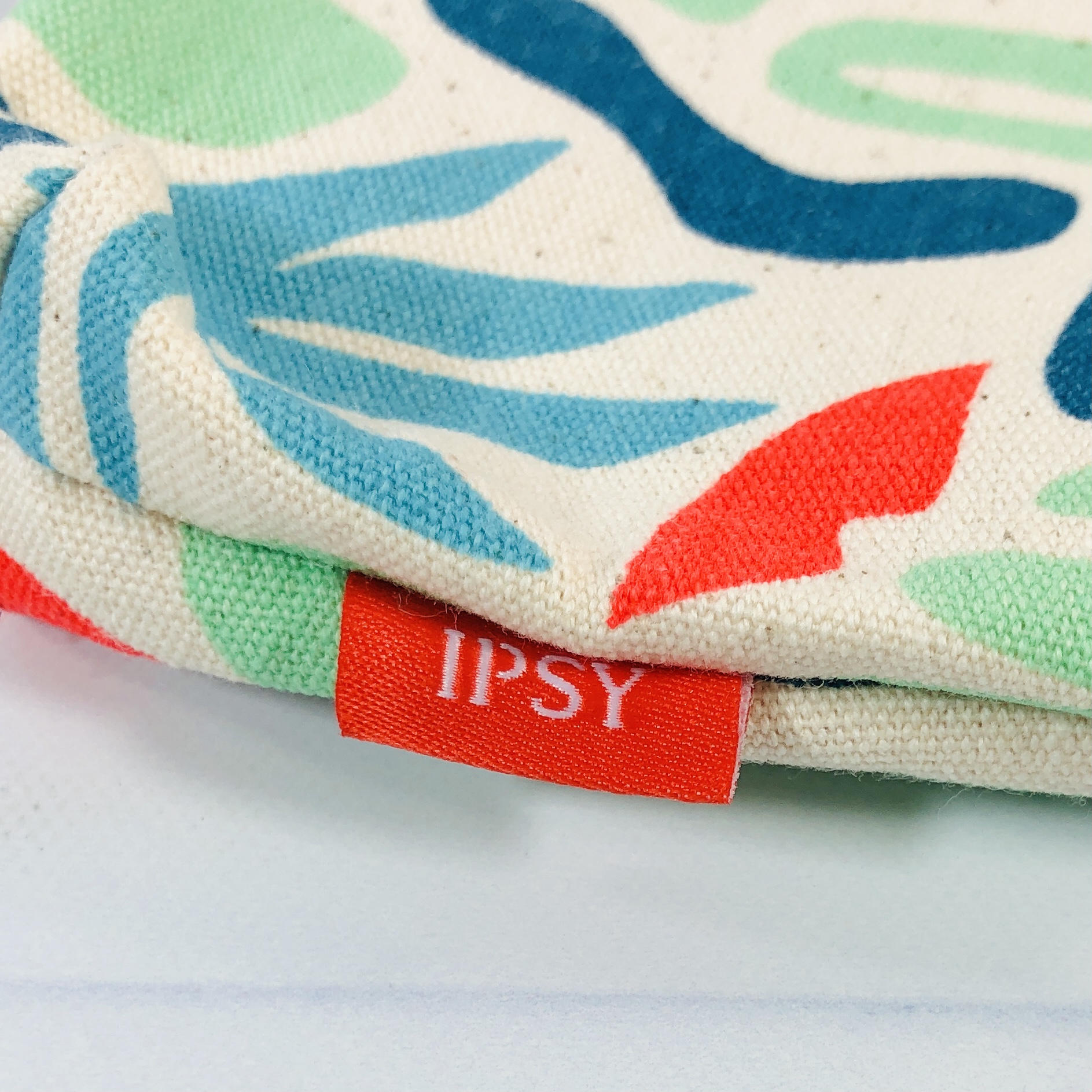 The tag is small and has the Ipsy logo.
The inside says "Force of Nature" and is lined with red polyester fabric.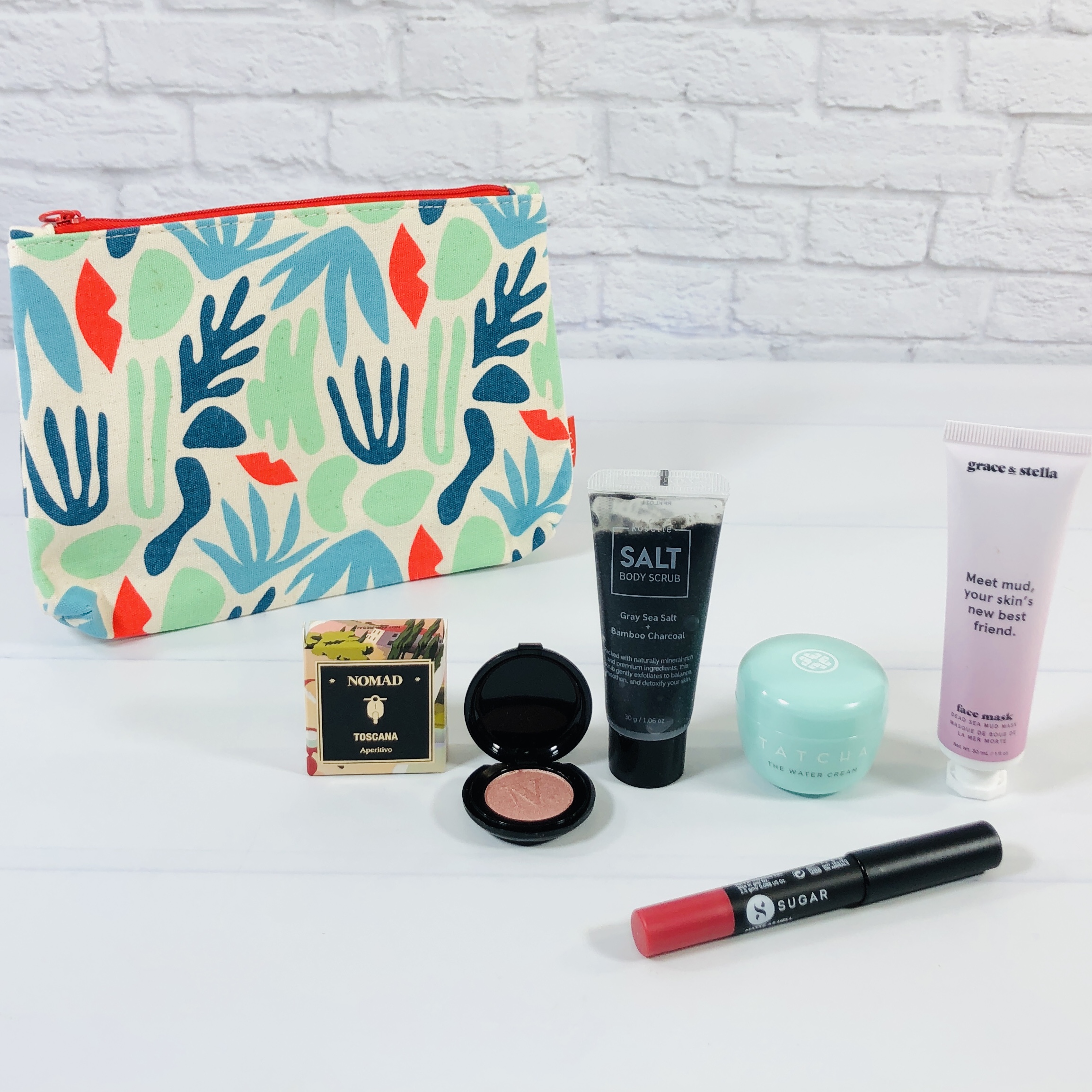 Everything in my box!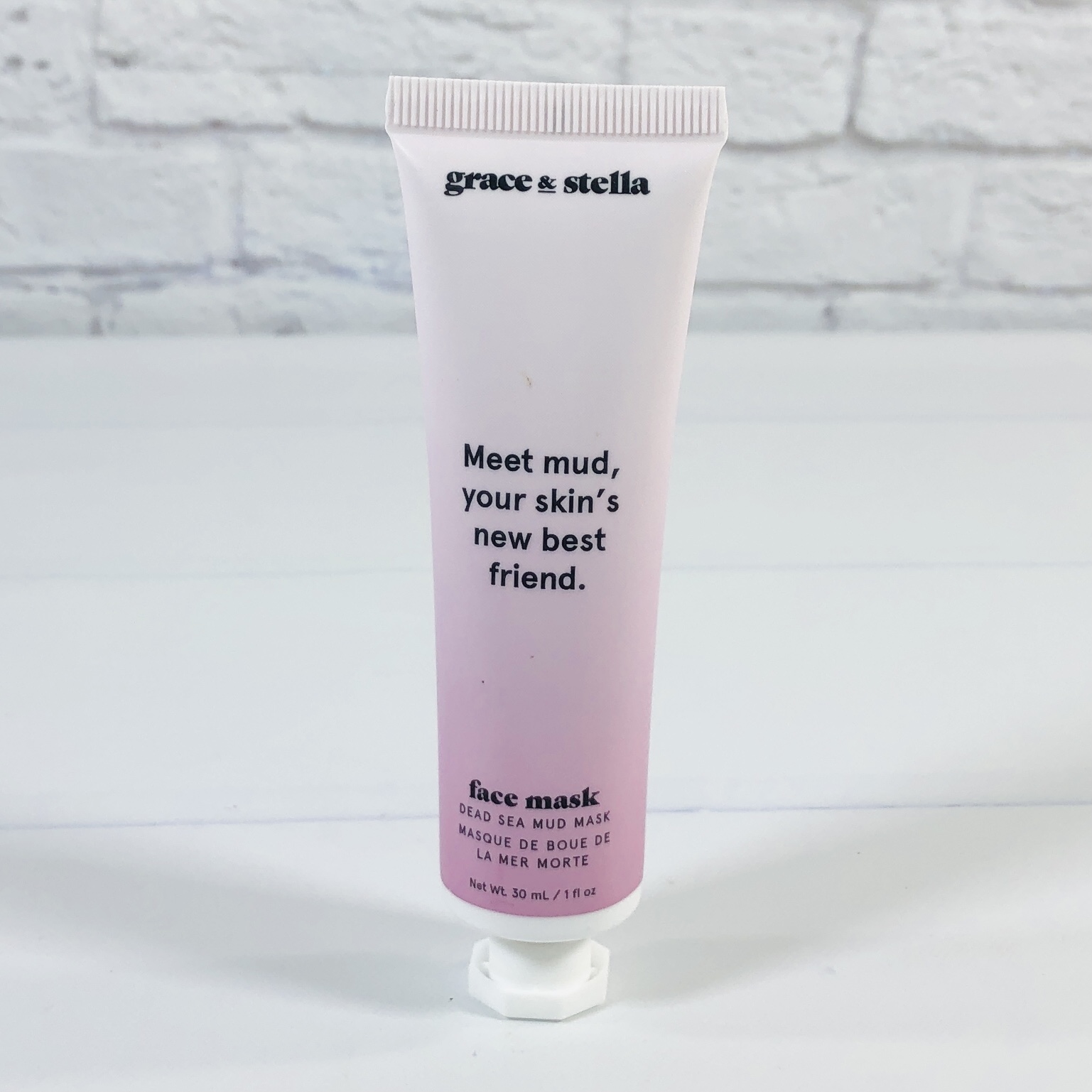 Grace & Stella Dead Sea Mud Mask ($5) I don't think I need clay masks for their oil-absorbing properties but I don't mind a product that is non-drying, and that is what I found here.
It has mud and clay but it also has shea butter so it didn't feel super drying. I rubbed it on my face and left it on for a few minutes but rinsed it off before it dried all the way. I didn't have any problems with irritation and didn't notice much of a smell.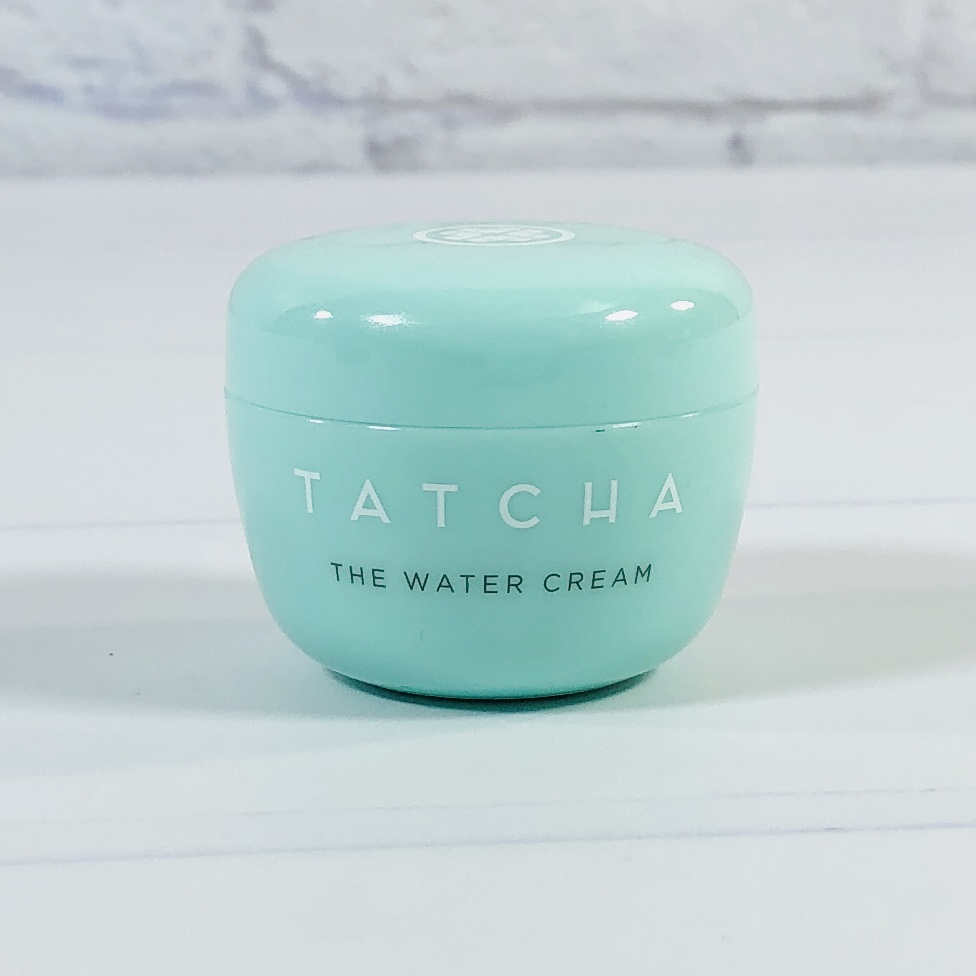 Tatcha The Water Cream ($20) Tatcha is a pretty popular brand from Japan and this is a moisturizer that has an interesting texture that kind of fells like rubbing water on the skin, before settling down into a primer-like feel that was non-greasy.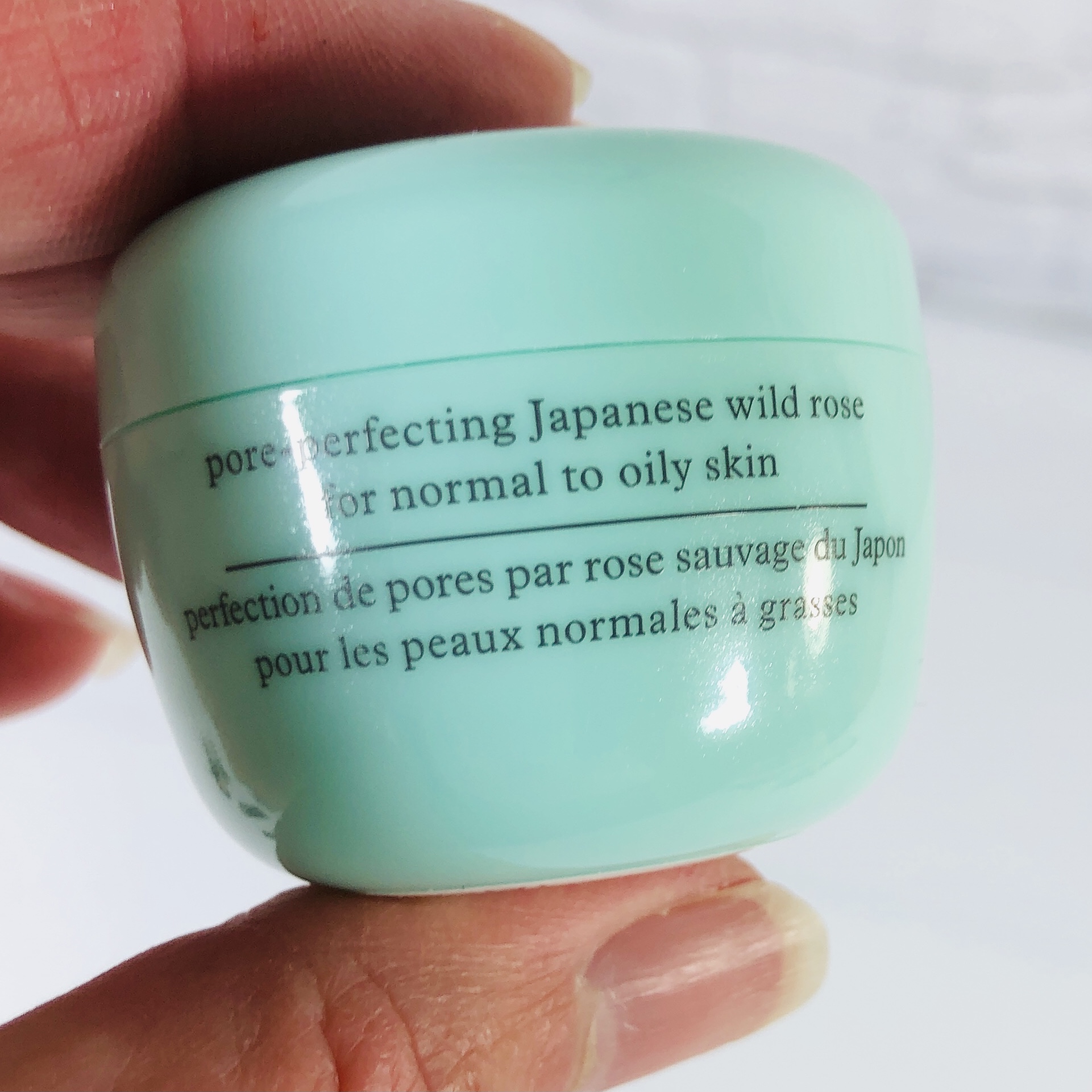 Hmm, my account preferences clearly state that I have dry skin so I'm not sure why I received a product meant for oily or normal skin. It's meant to minimize pores and reduce oil production, both problems I don't have.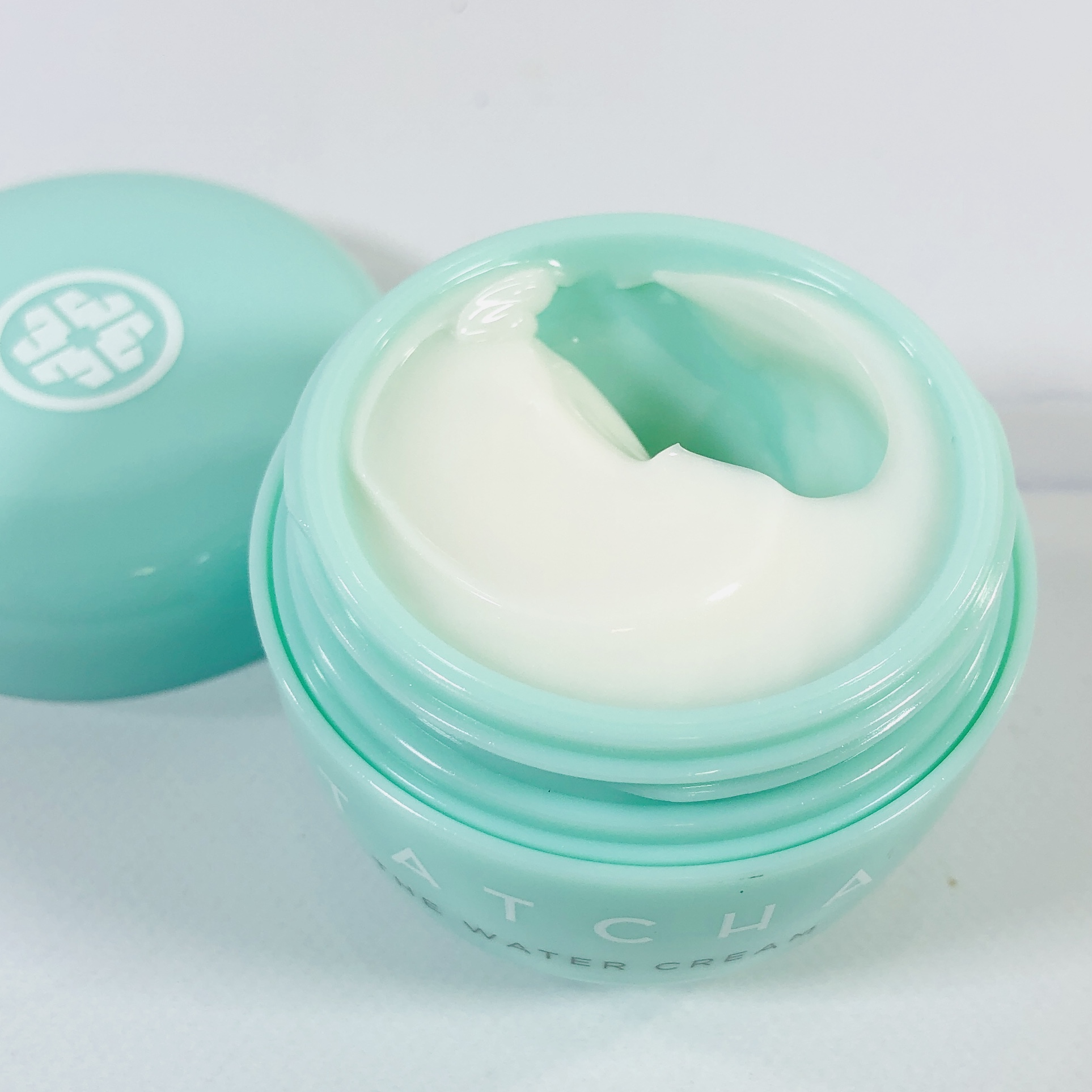 The perfume scent here reminds me of green tea, nothing too floral or strong.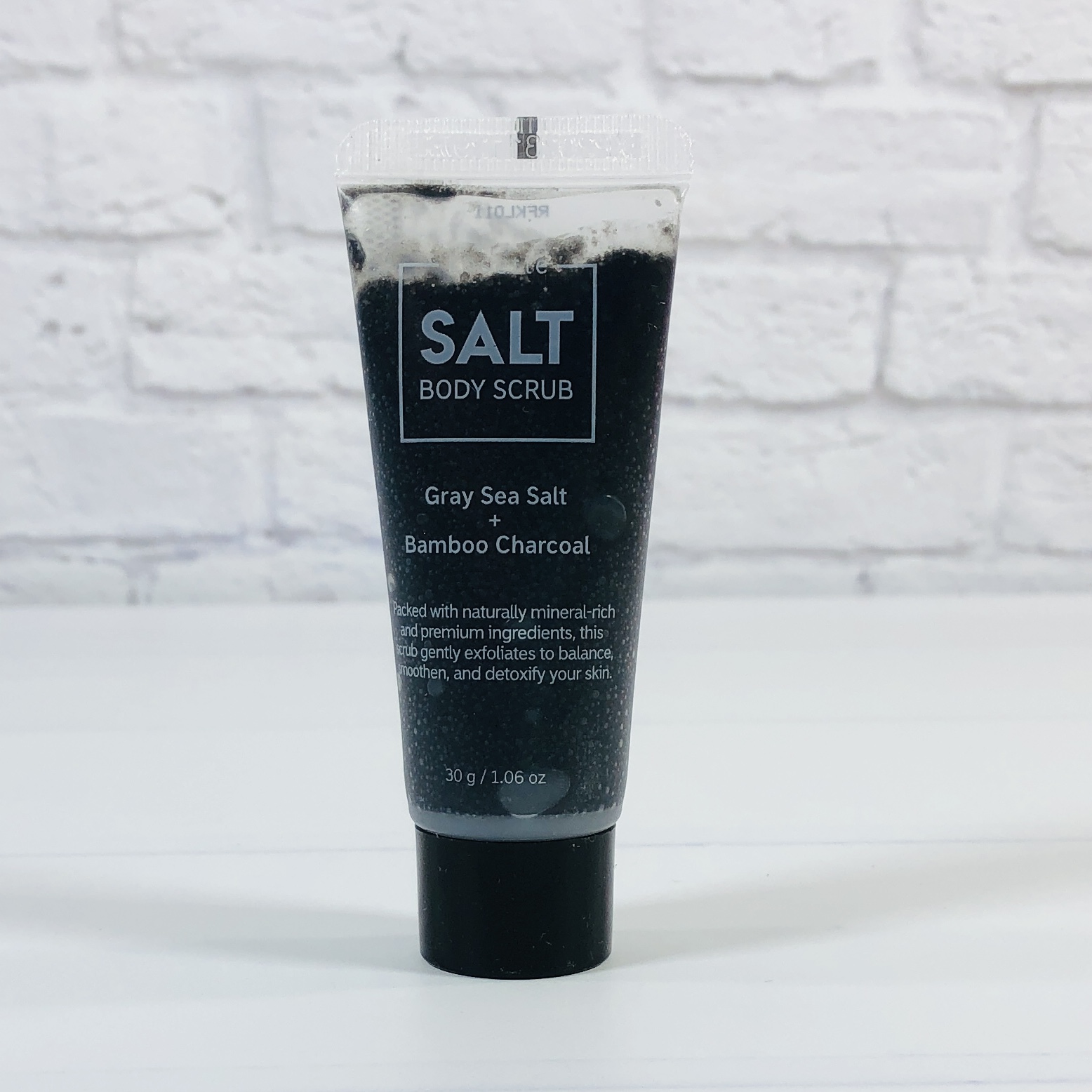 Kosette Salt Body Scrub ($4.80) I like a body scrub now and then and this one gave just enough exfoliation without feeling too rough on my skin.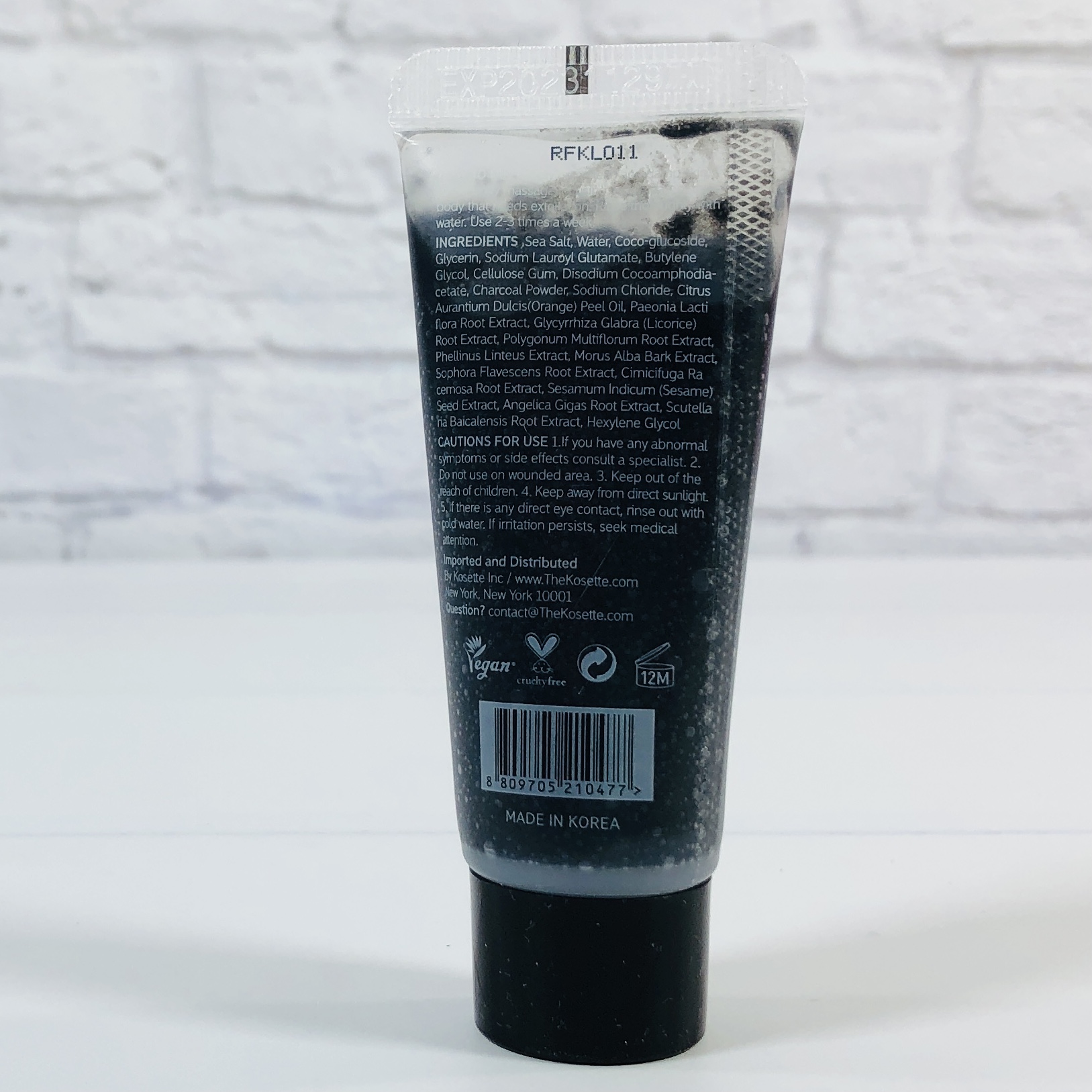 The first ingredient is sea salt so make sure not to apply to freshly shaven skin or any cuts or irritated spots. I used it while in the shower. I applied and started to rub it in and discovered it was a little foamy, somewhat creamy, so it didn't feel like a super rough product. It rinsed off easily and didn't have much scent or leave behind any oils on my skin.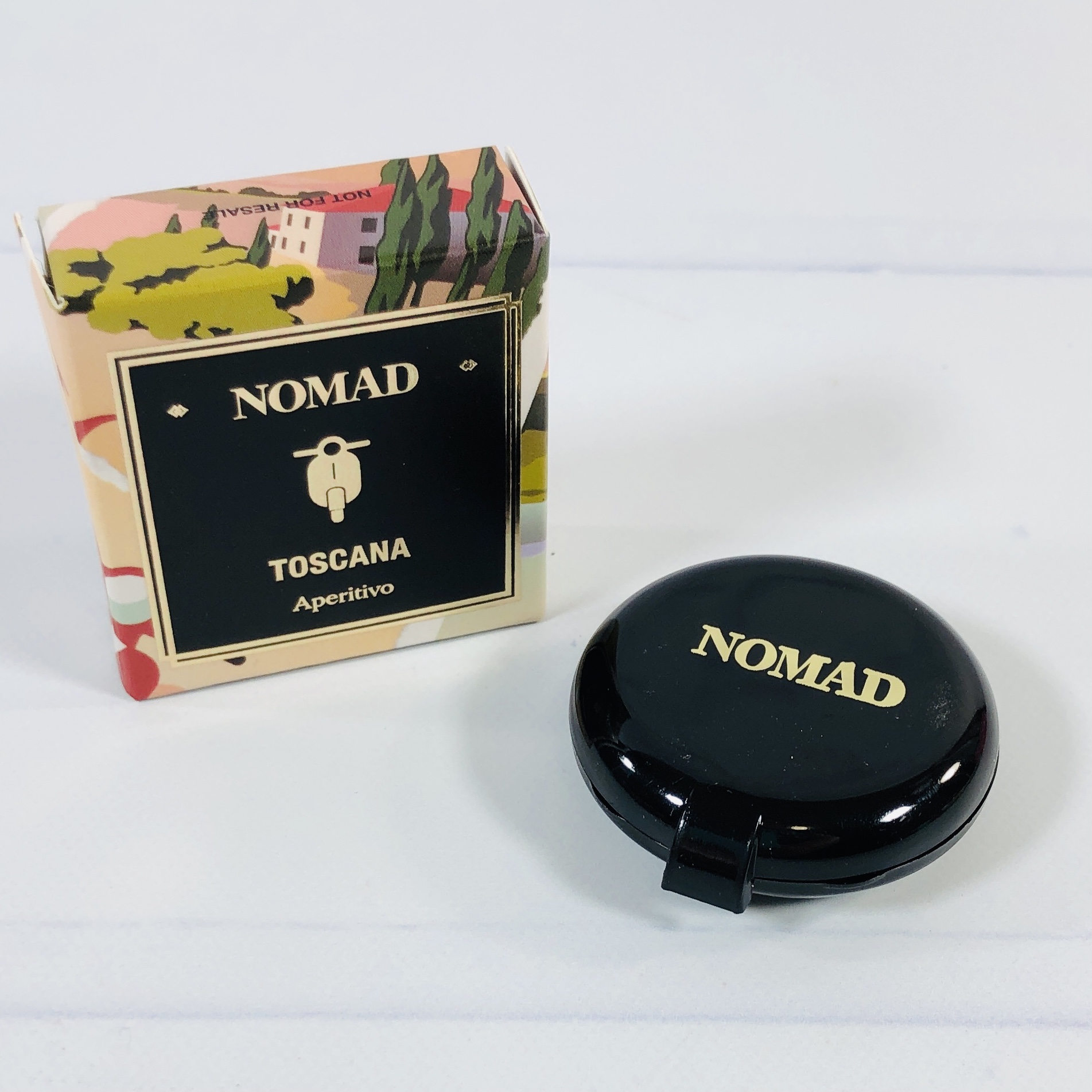 Nomad Cosmetics Tuscany Intense Eyeshadow in Apertivo ($3 value) I already own the Tuscany palette that this shade is from – it was in my Glam Bag Ultra at some point last year!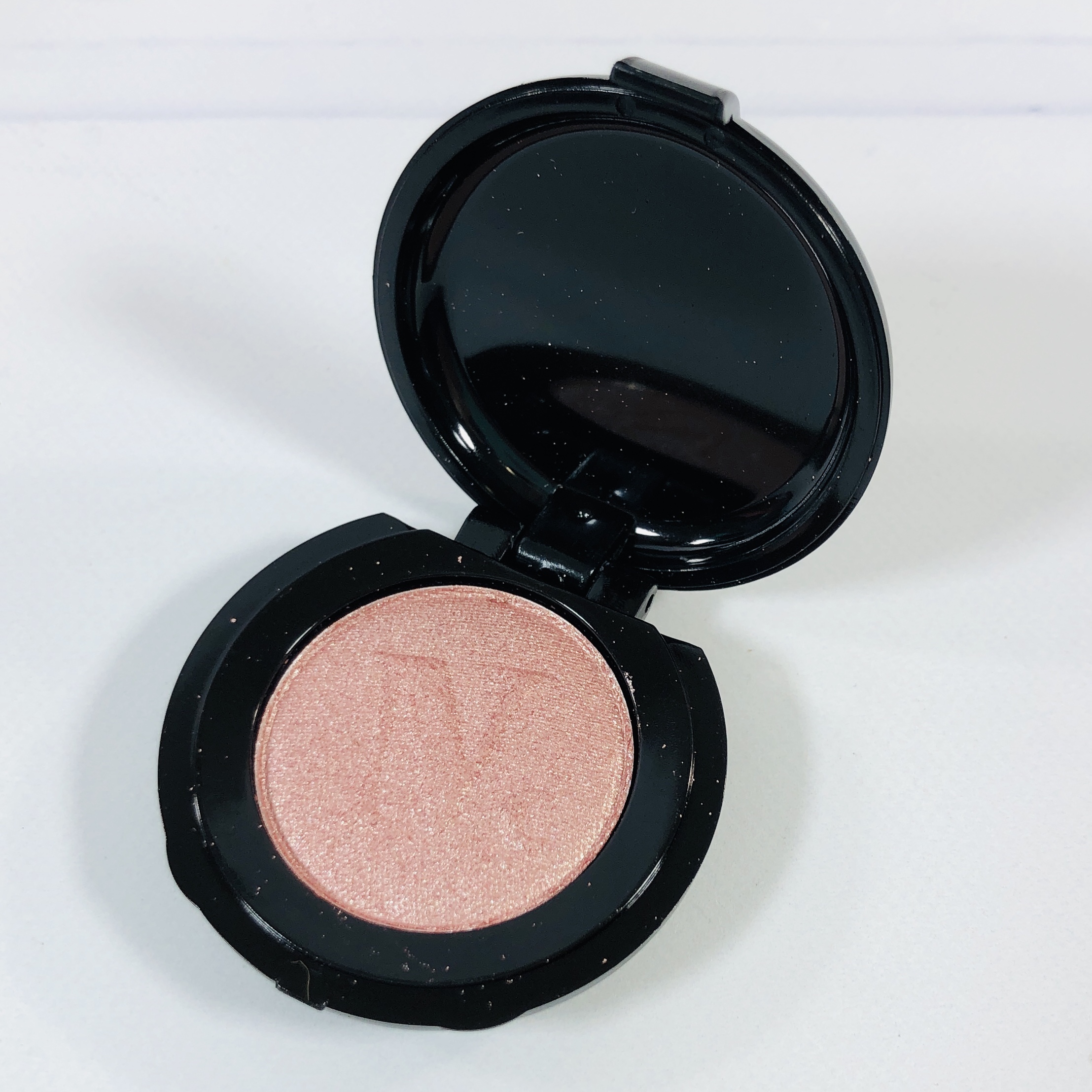 Apertivo is described as shimmer rose quartz and it is probably my most favorite shade from the palette, perfect as a base color on my lid. It has lots of shimmer, goes on without much fall out, and stays all day. I am happy to have a travel-friendly mini and it has also inspired me to use my full-sized palette more often! Swatched below.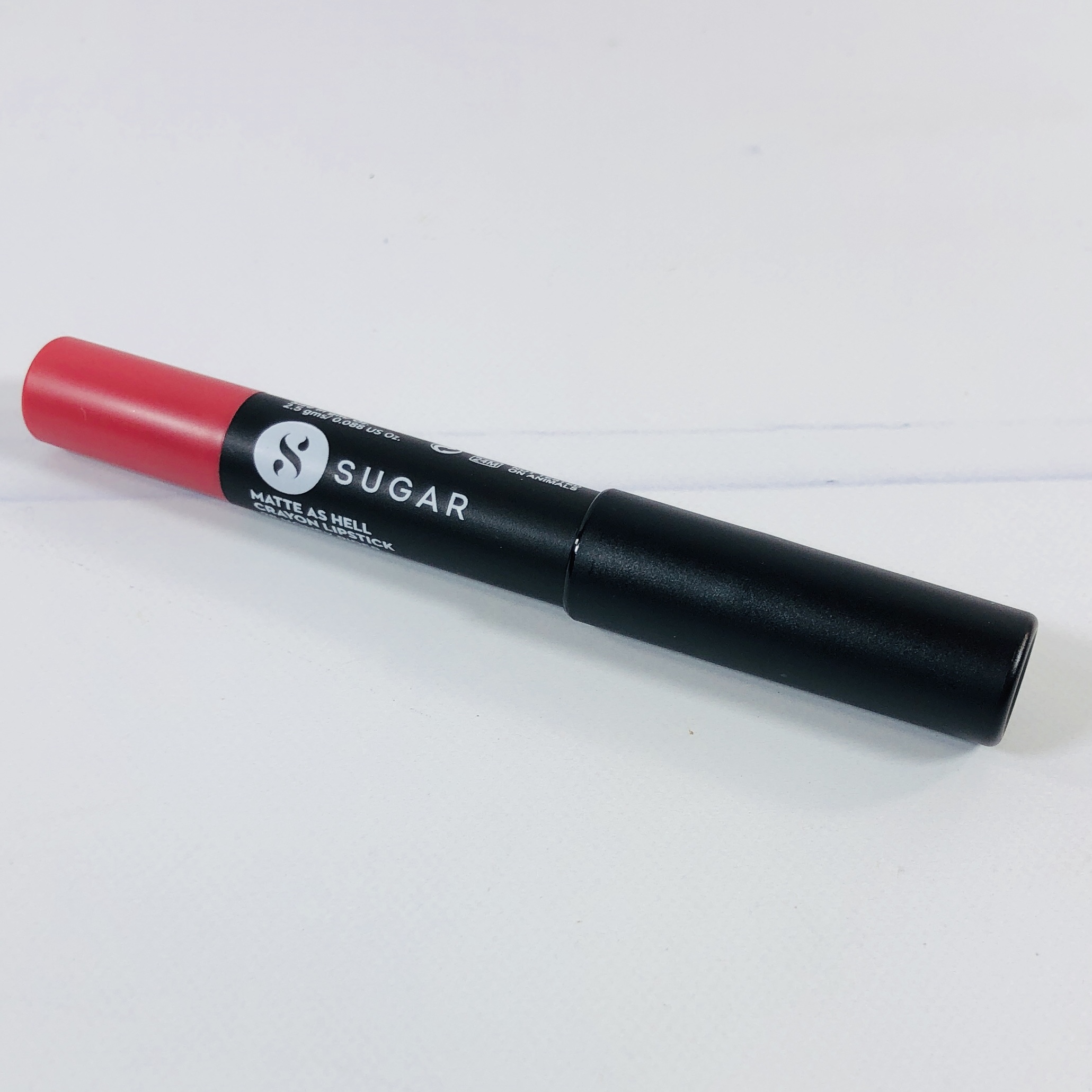 Sugar Cosmetics Matte As Hell Lip Crayon in Honey Rider ($18.74 value) Subscribers get to choose an item for their bag and I went with this lip crayon! I love how easy it is to apply, just swipe on and go.
Ipsy describes this shade as peachy pink, and on me it is a little cooler and pinker than straight up coral. It dries to a matte finish that is comfortable on my lips and I am really happy with my choice item! Swatched below.
Swatched on top is the eye shadow, the lip crayon is below.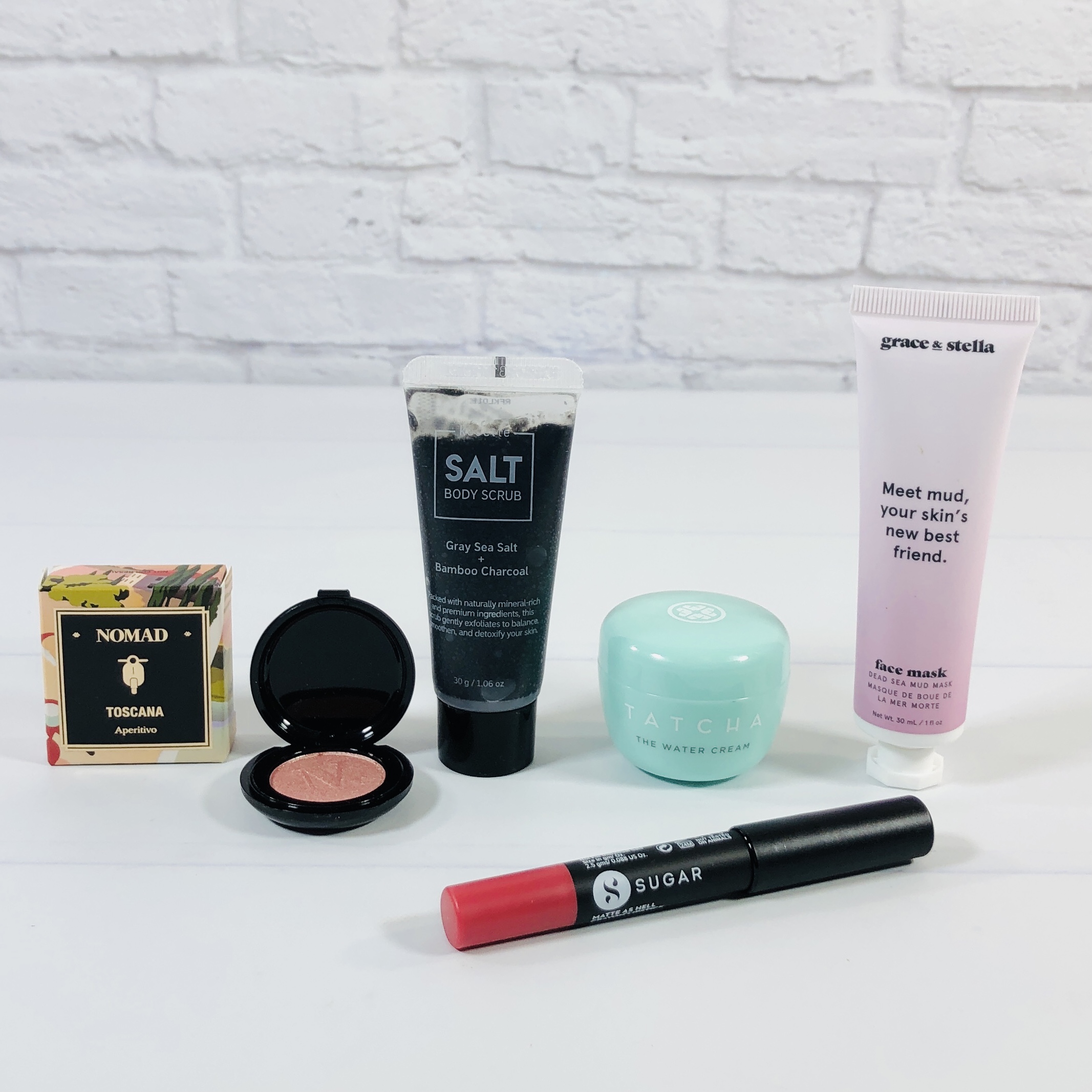 My April Ipsy Glam Bag contained some fun products this month that did the job but that also made me happy. I really liked the bright, punchy color of the lip crayon, which also happened to be my choice item. The eye shadow single is a color that I love to use as a base and lasted all day. The face cream was the only product that I felt went against my profile, but the body scrub and face mask worked out well for me. The value for my bag combination was around $52!
What did you get in your Ipsy this month?