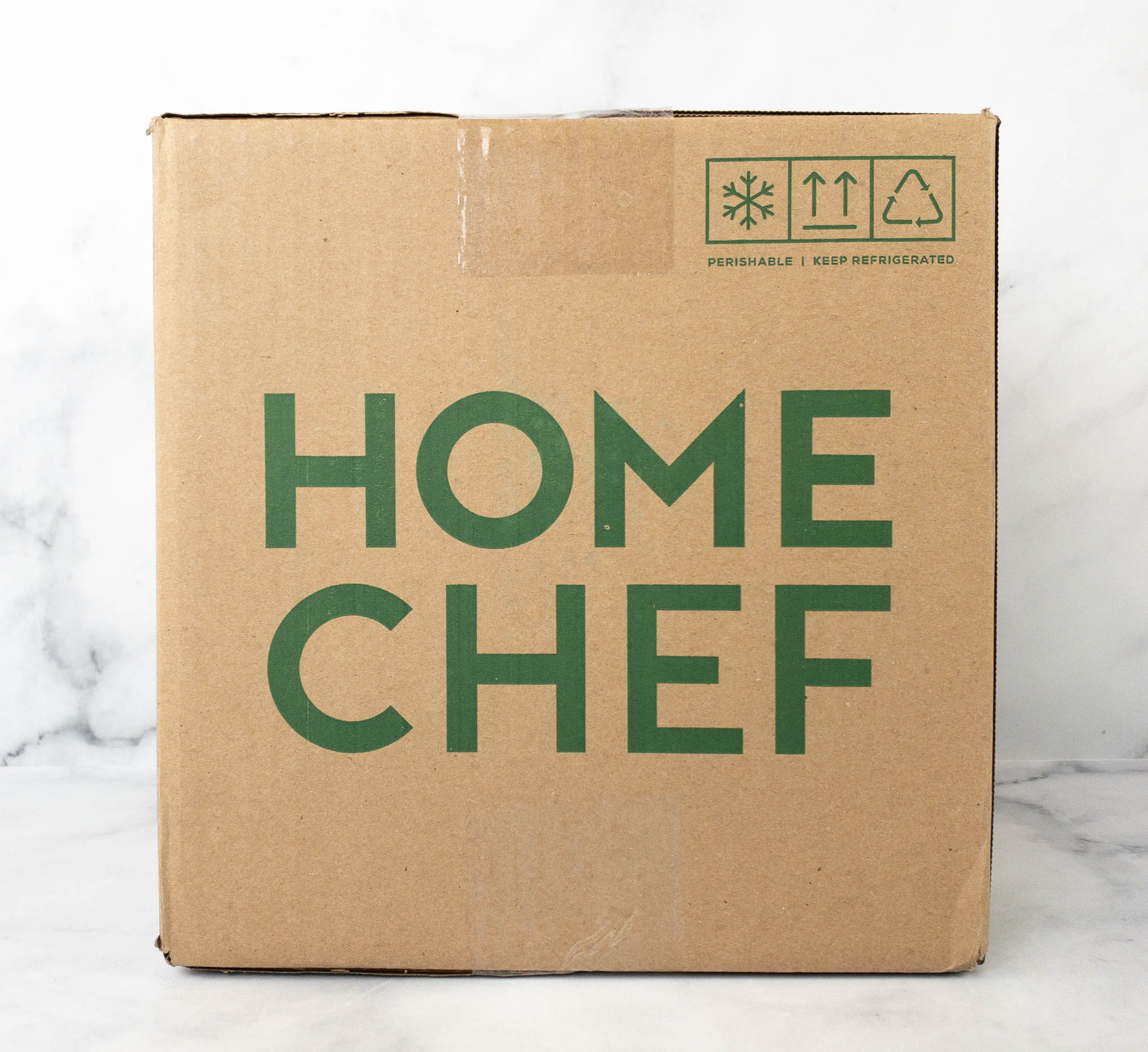 Home Chef is a weekly meal delivery service that's one of our readers' favorite meal kit subscriptions! Each week, you can select recipes that fit your preferences and dietary restrictions and use the Customize It feature to upgrade, swap, or double up your favorite protein on select recipes. Choices include Meal Kits, 15-Minute Meal Kits, and Easy Prep Meal Kits. They also offer vegetarian, nut-free, soy-free, wheat-free, milk-free, calorie conscious, and carb conscious recipes. Ingredients are fresh and pre-portioned for your chosen recipe. Each kit also includes a step-by-step recipe card that makes preparation easier. Prices depend on the size of your order and meal options you select. Meals start at $8.99 per serving depending on the current available menu and options. They have a minimum weekly order value of $49.95.
They no longer offer smoothie or fruit basket options, but the good news is that starting in May 2021, they are offering a la carte options. These items will include breakfast items, dessert, bread, additional proteins, and more.
DEAL: Get $30 off over your first two boxes! Deal applies automatically, just VISIT AND SUBSCRIBE.
All of Home Chef's boxes and dividers are made from partially recycled cardboard and are curbside recyclable. Their insulated PET liners are made of recycled cotton and denim. Meanwhile, the ice packs are non-toxic as they're made from water and sodium salt only.
The ingredients come in separate bags, but no worries because they can be recycled as well.
Everything arrived fresh! Let's get cooking!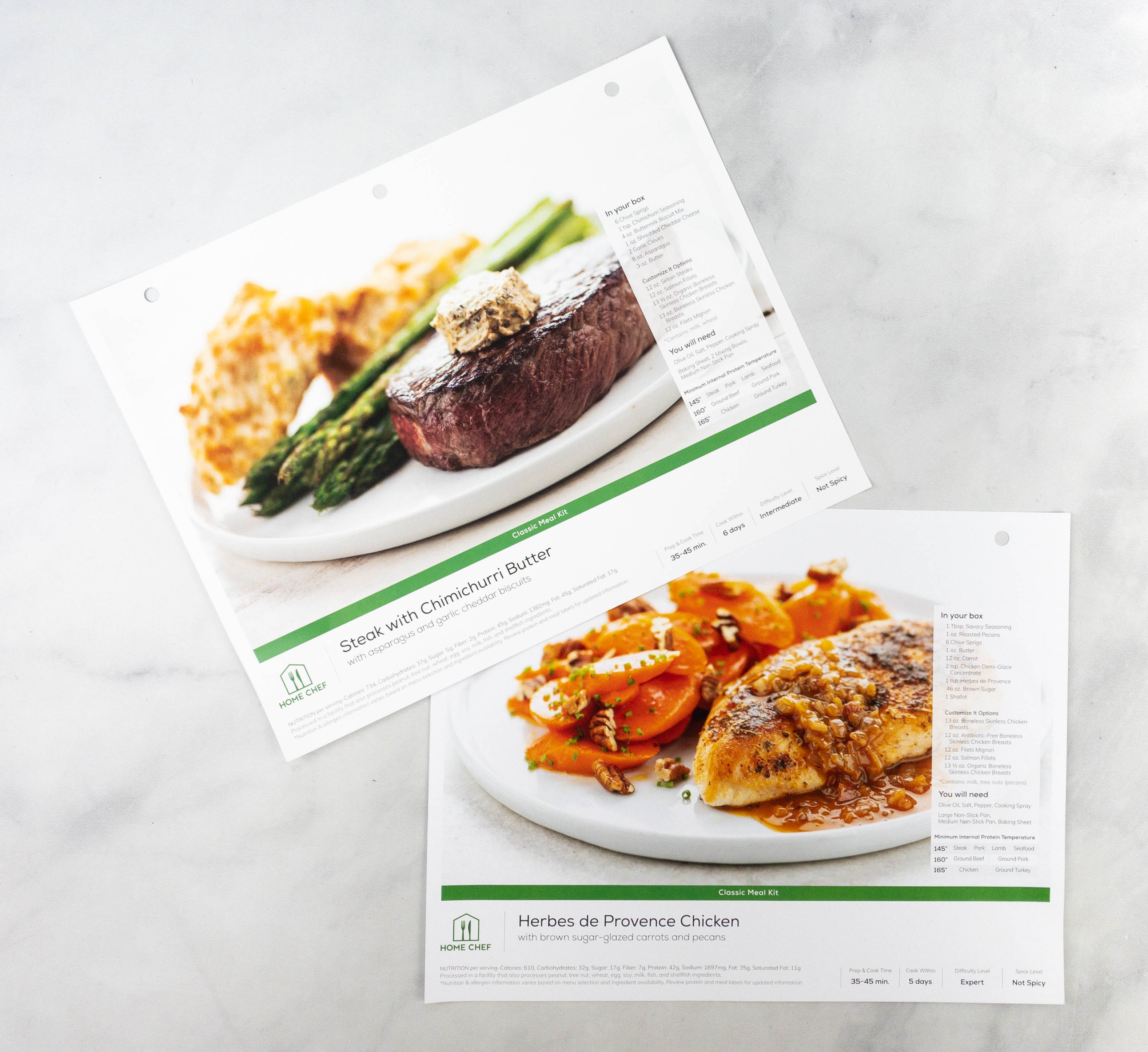 They provide a photo of the dish along with a list of all the ingredients. They also listed the items that are already included in the box and the items that you will need from home.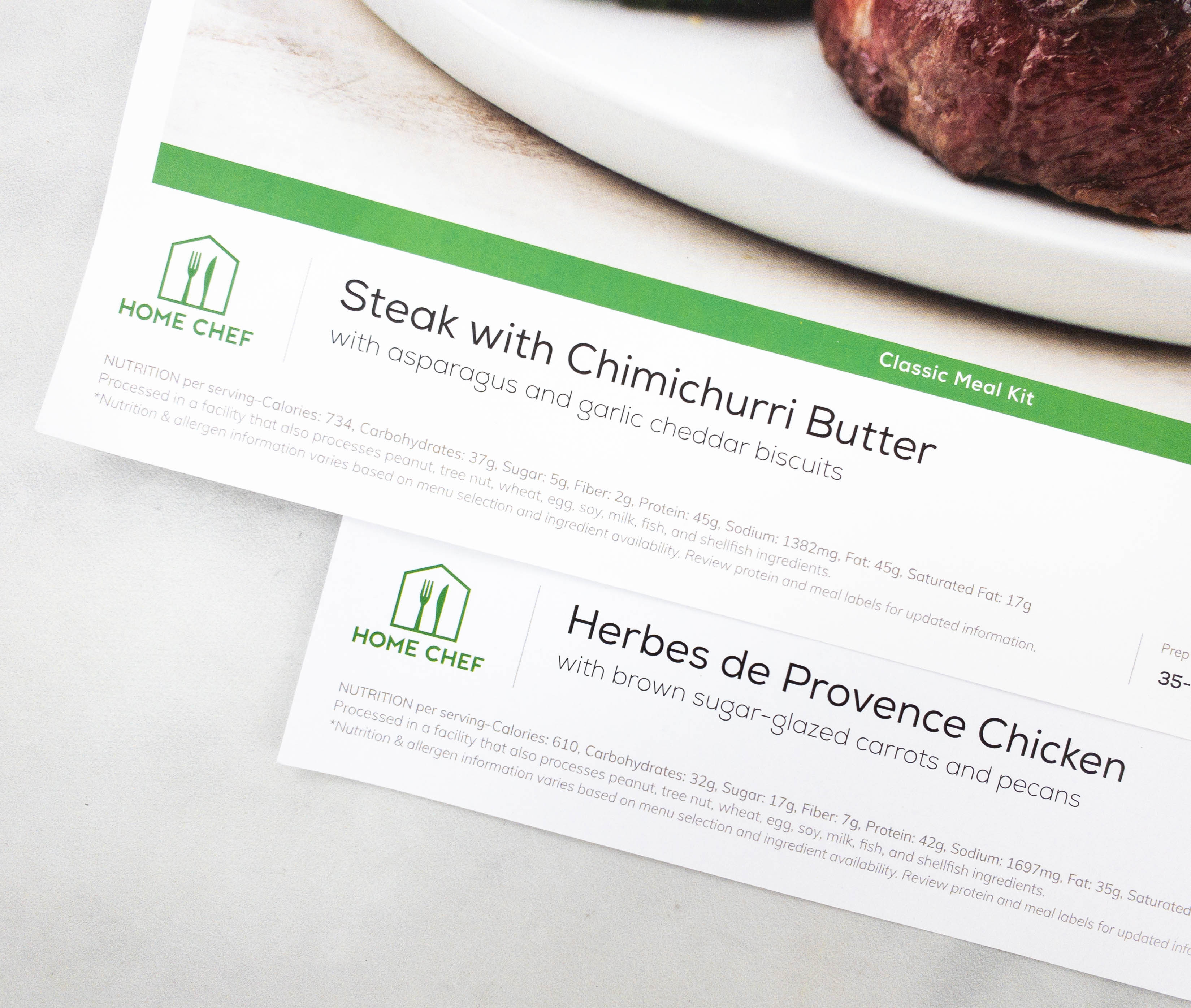 The recipes from this box are Steak with Chimichurri Butter and Herbes de Provence Chicken.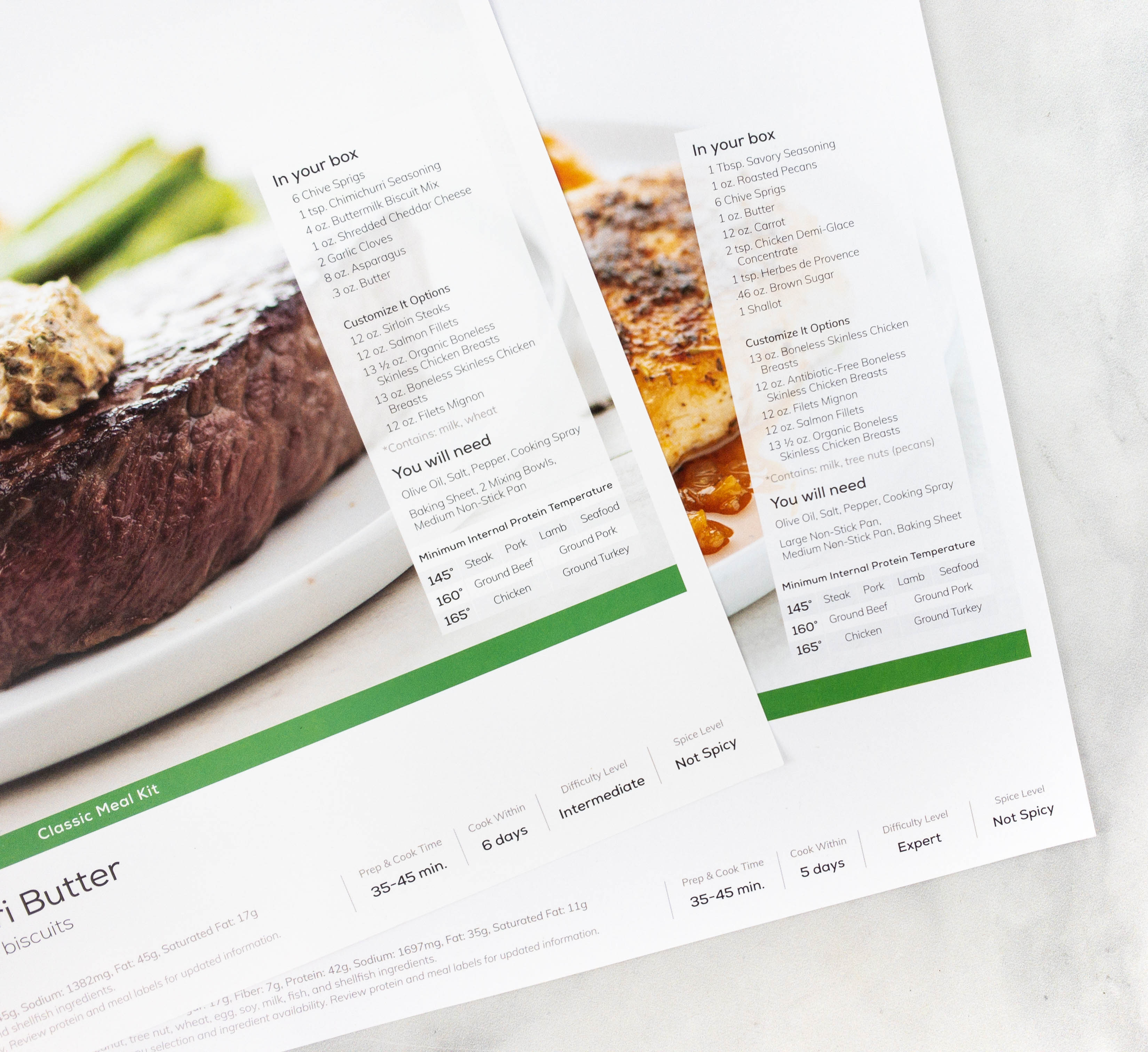 They also noted the right minimum internal protein temperature, so you can easily check if you're cooking it right. If you're nervous, you can grab a digital meat thermometer!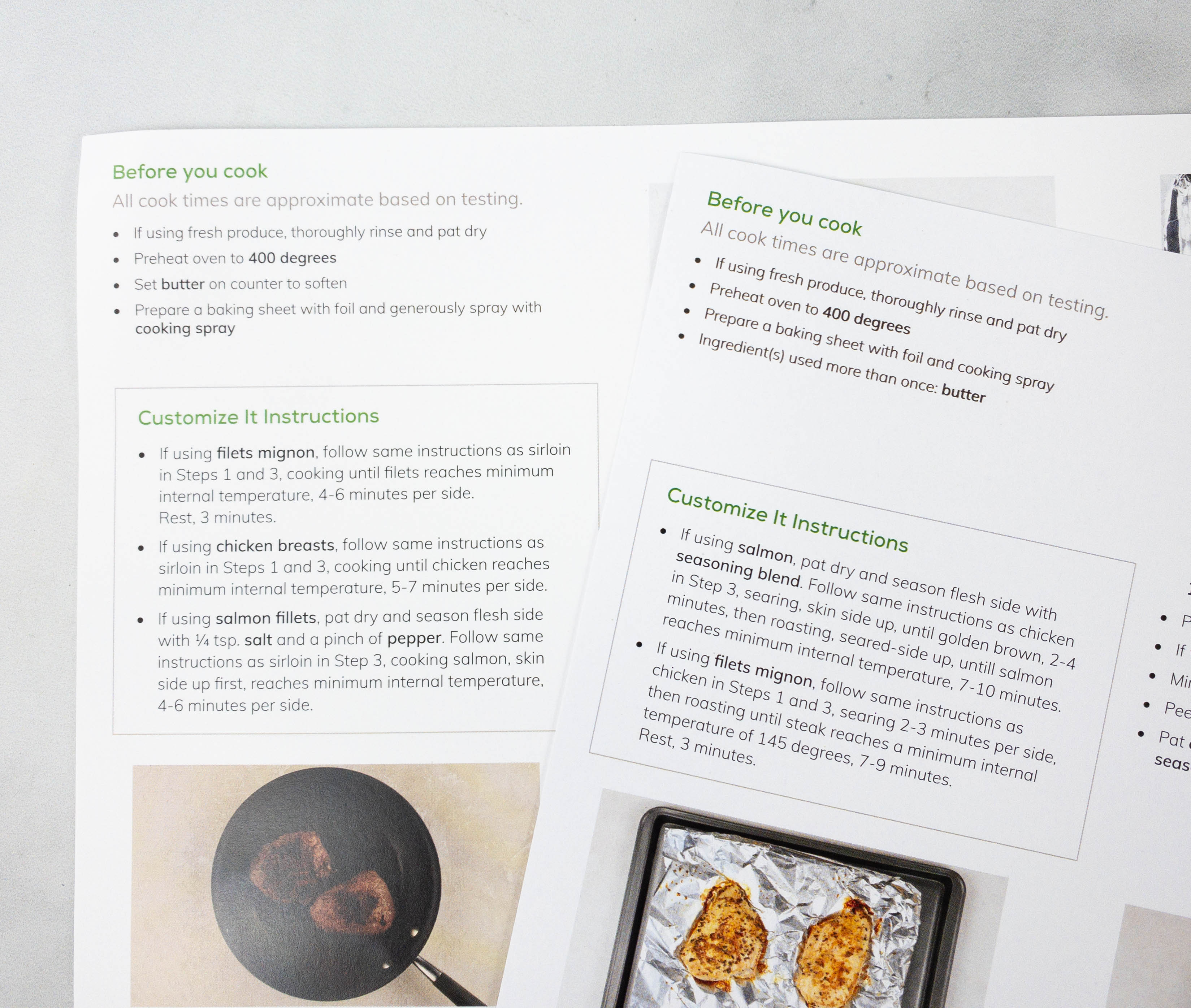 The step-by-step procedures are complete with photos, making them easy to follow.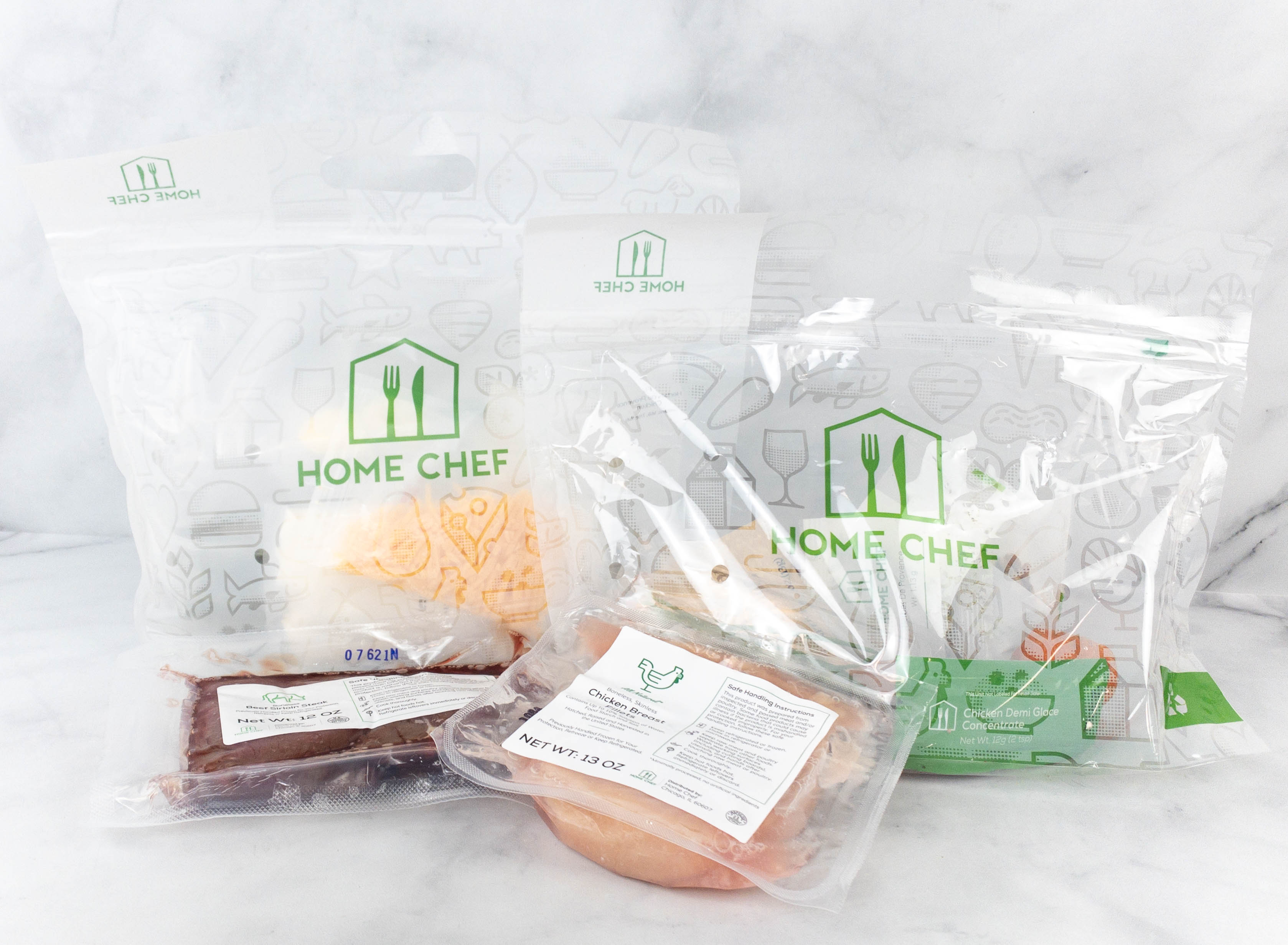 The raw meat was wrapped separately and placed in its own zipper bag to avoid cross contamination.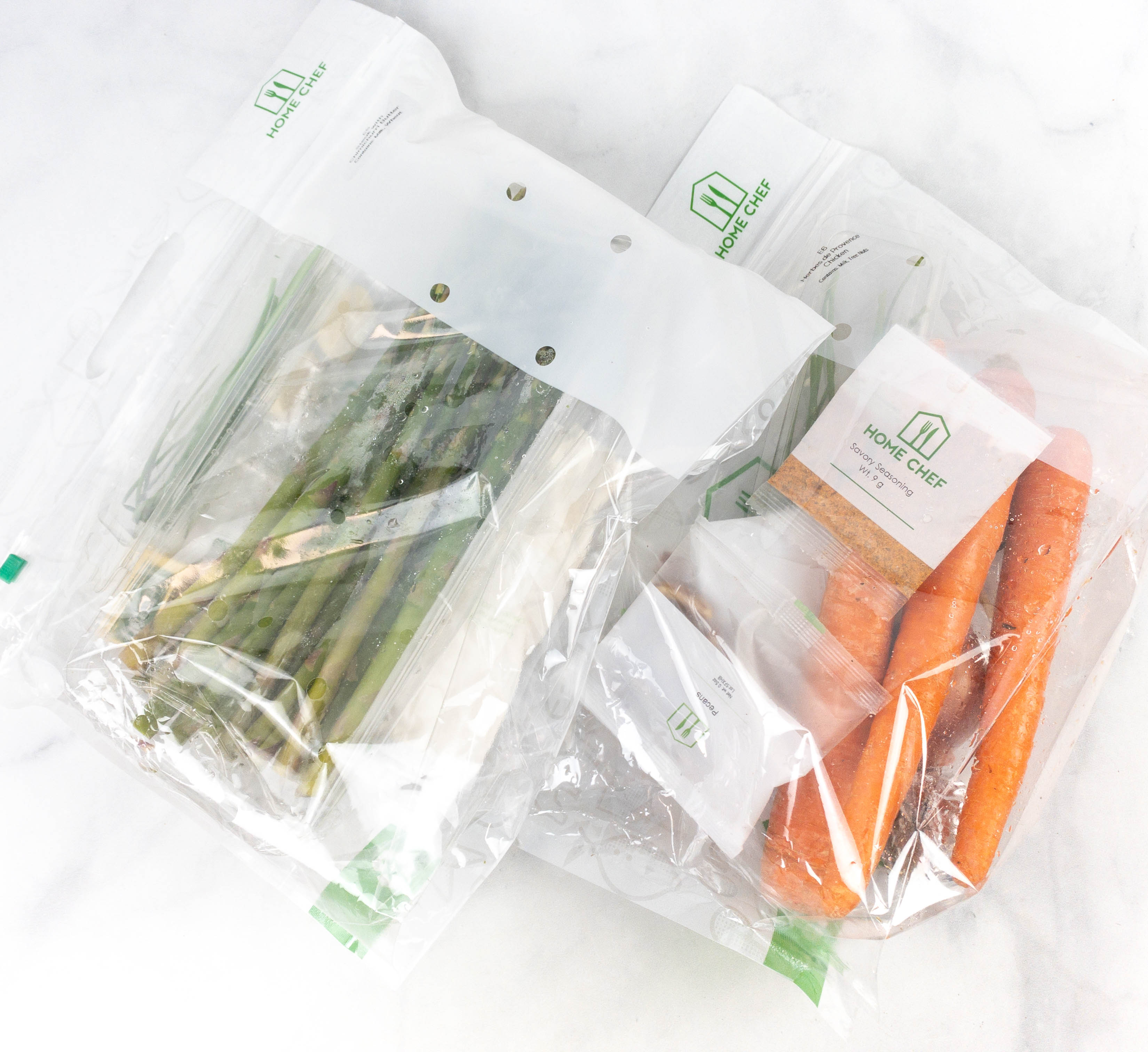 The rest of the items were packed together depending on which recipe they belong to.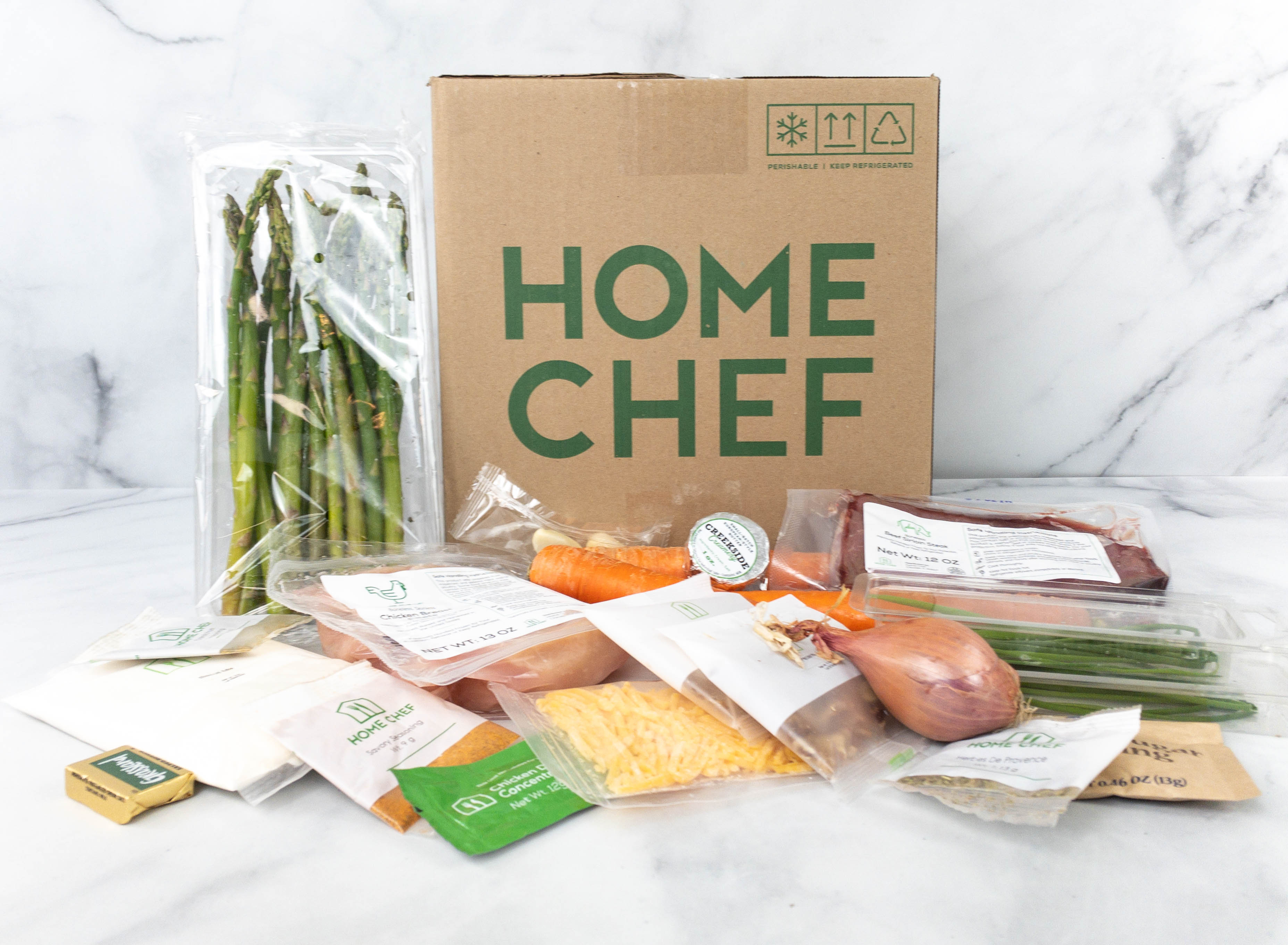 Everything in my box!
Steak with Chimichurri Butter. Steak is always a good dinner idea, and this one is accompanied by chimichurri butter, asparagus, and garlic cheddar biscuits. It only takes 35-45 minutes to cook!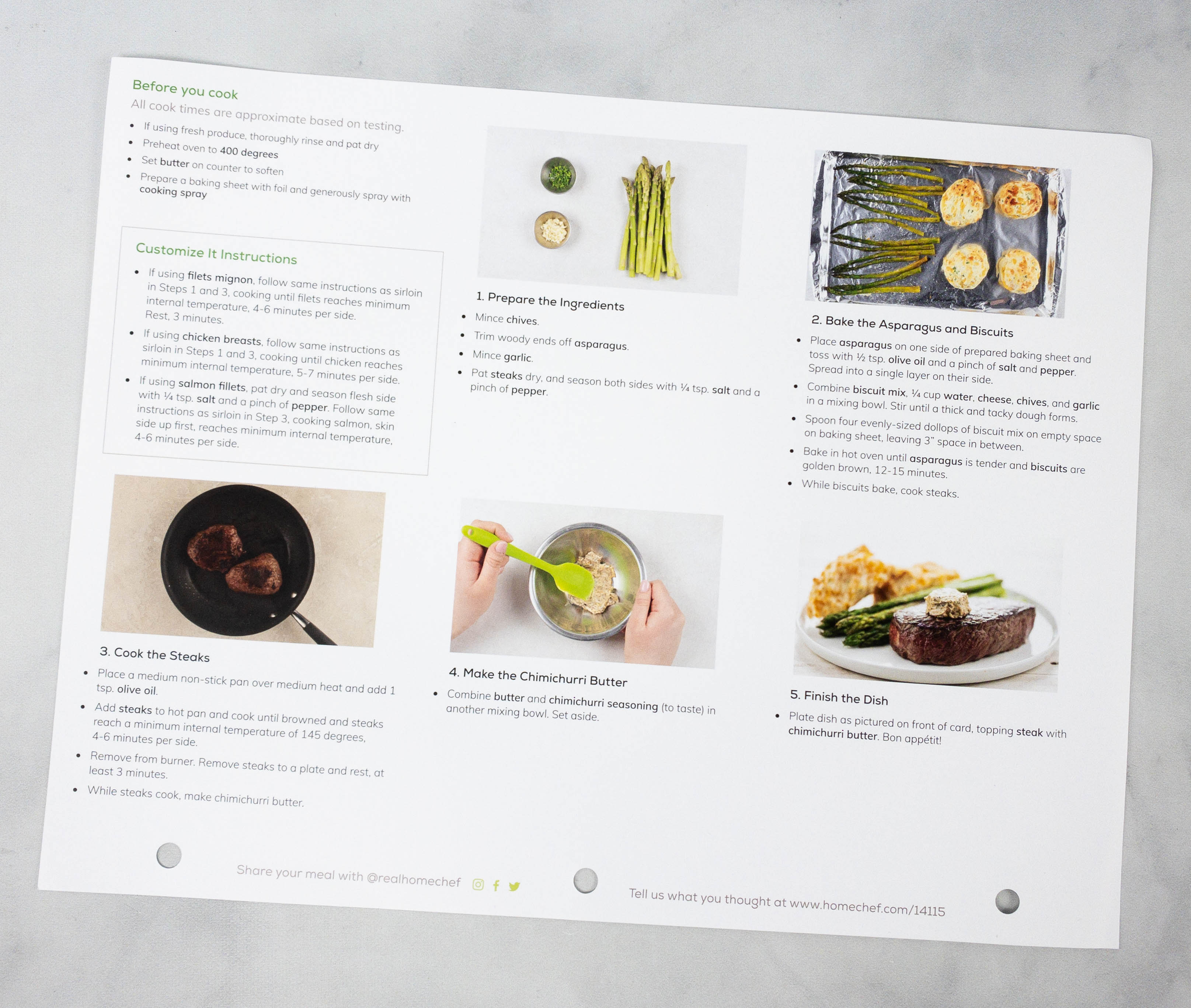 Before cooking, the recipe card reminds to rinse fresh produce first, pre-heat the oven, set the butter on the counter to soften, and prepare a baking sheet.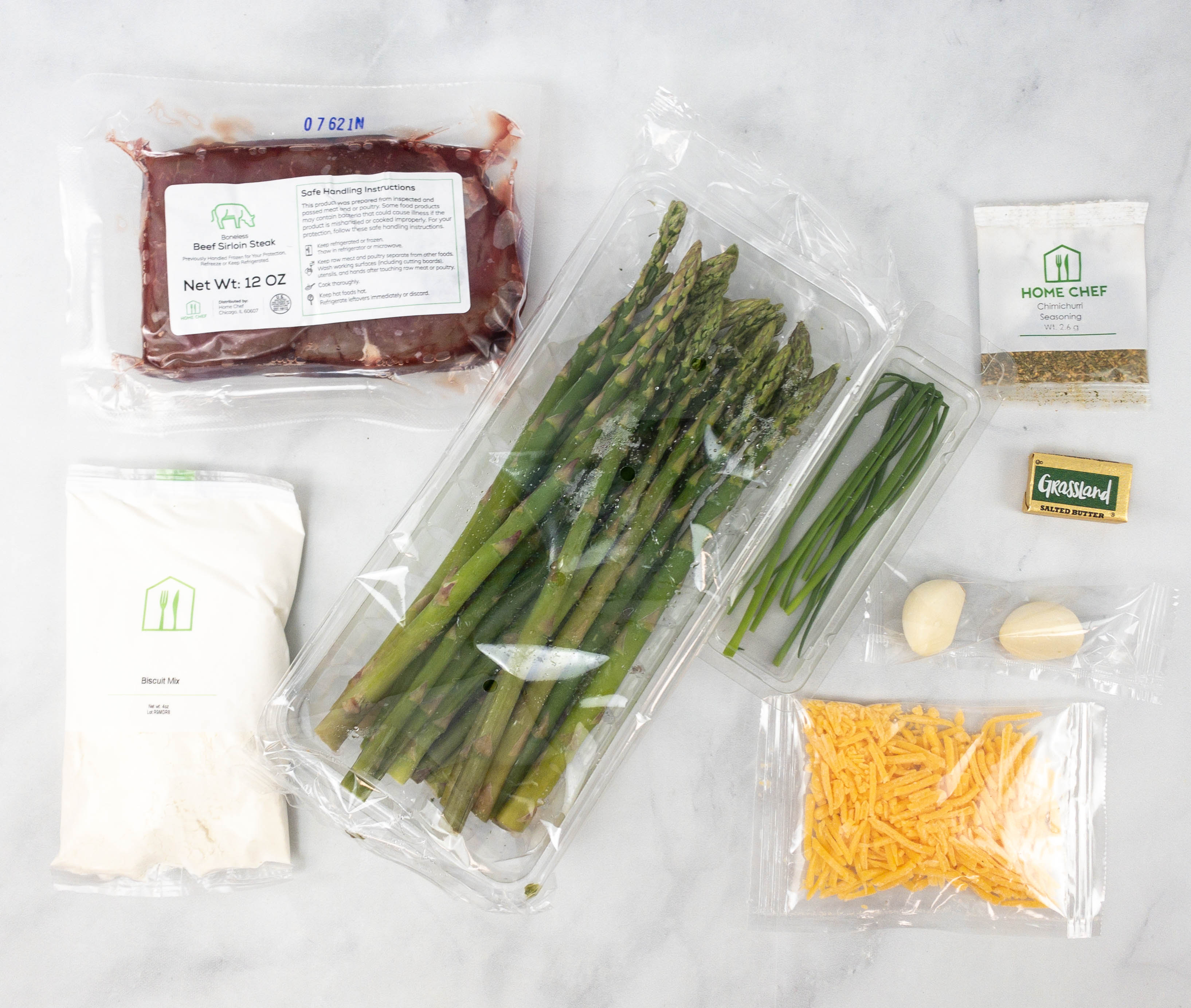 The ingredients provided in the box are boneless beef sirloin steak, chive sprigs, chimichurri seasoning, buttermilk biscuit mix, shredded cheddar cheese, garlic cloves, asparagus, and butter.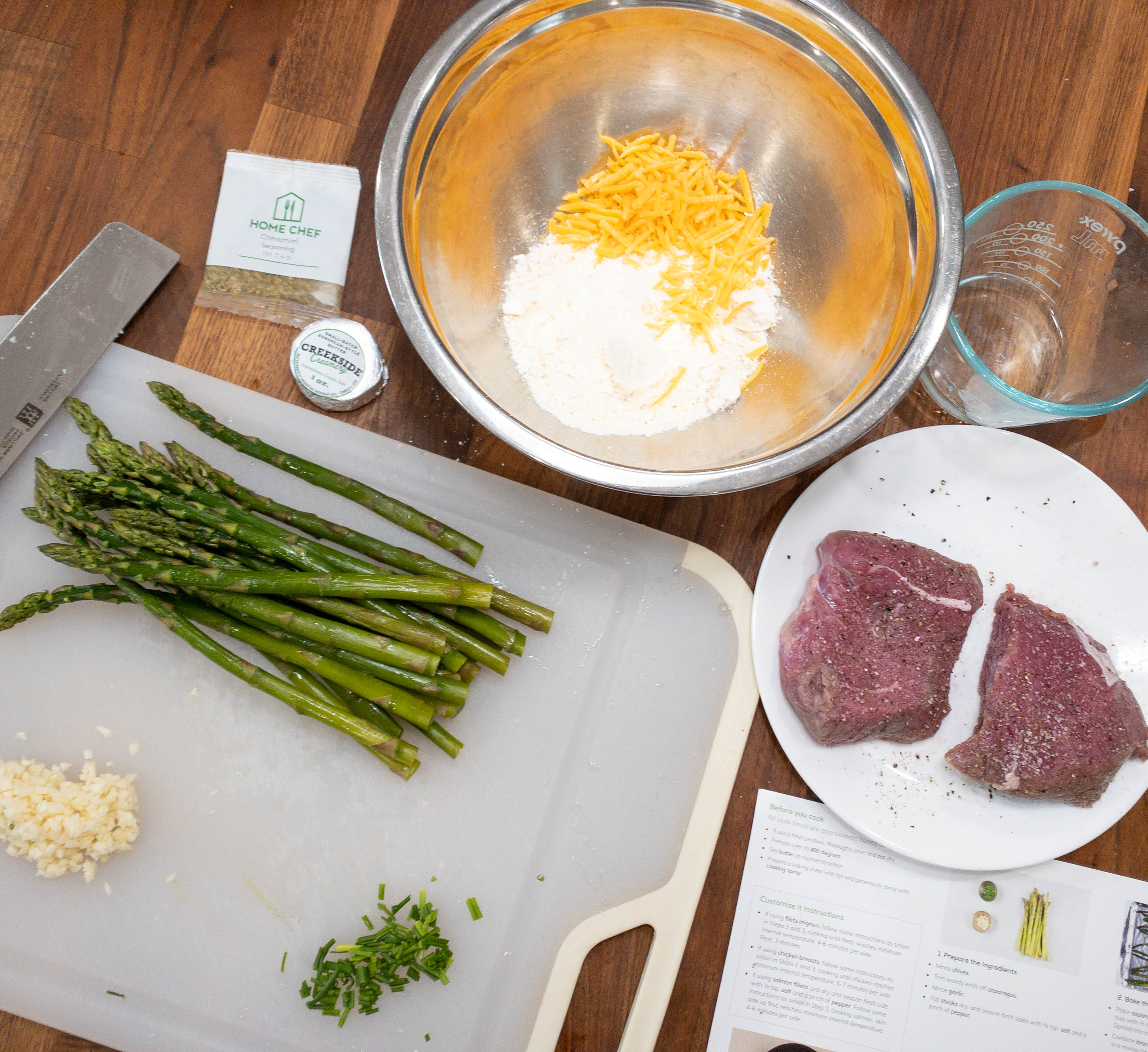 I started by preparing all the ingredients. I trimmed off the asparagus, minced some garlic and chives, and seasoned the steaks with salt and pepper. Then, on a baking sheet, I placed the asparagus and biscuits. To prepare the biscuits, just combine the biscuit mix, a quarter cup of water, cheese, chives, and garlic in a mixing bowl and stir until a sticky dough forms. Spoon them evenly in the baking sheet, making sure to leave about a 3-inch space in between each spoonful. Then, season the asparagus with some olive oil and salt before popping them in a pre-heated oven (400F) for 12-15 minutes.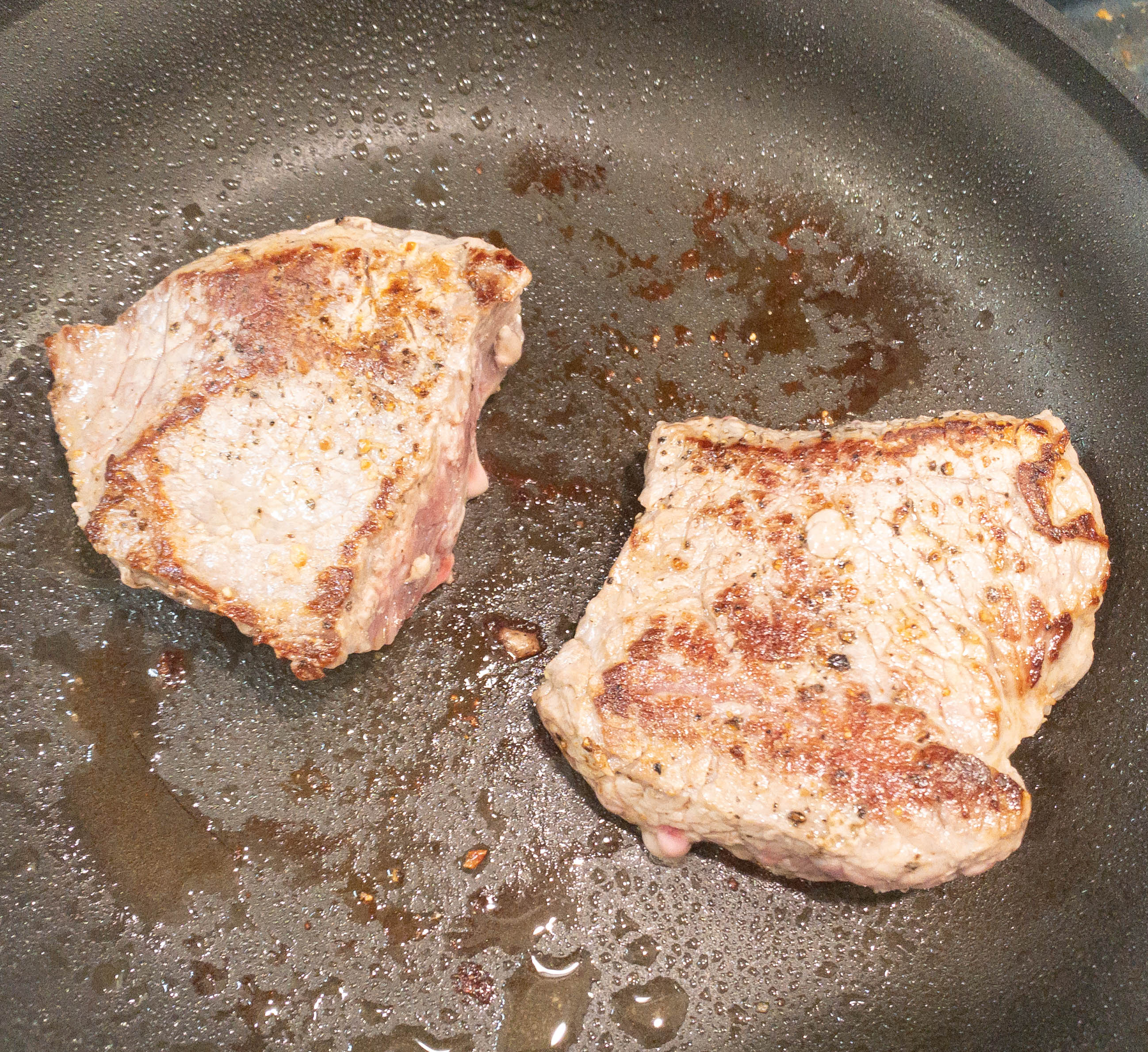 The next step is to put some olive oil in the pan and sear the steaks for about 4-6 minutes on each side. Once that's done, let it rest and make the chimichurri sauce. For the sauce, just combine softened butter with the chimichurri seasoning.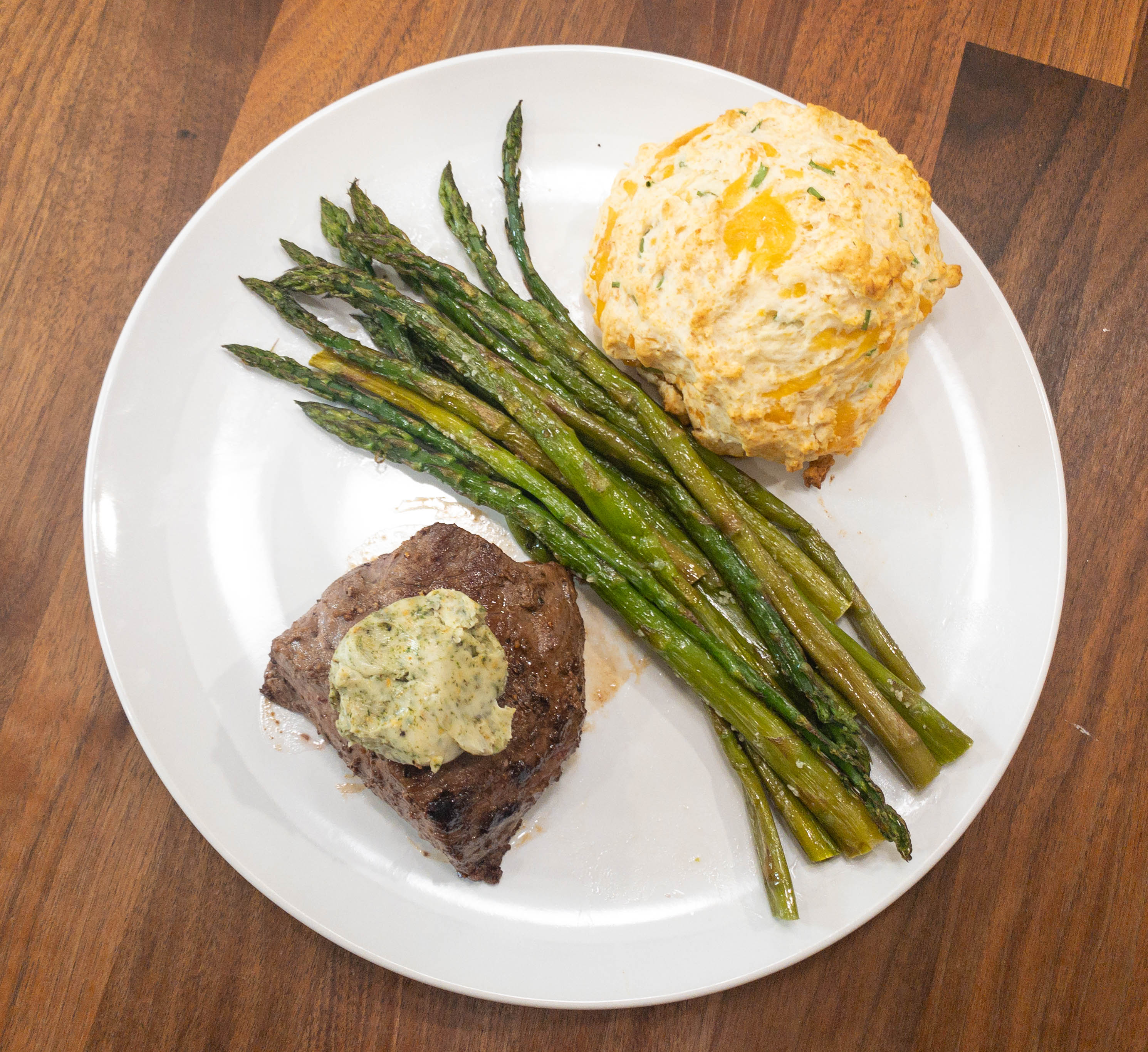 Now, it's time for plating! I placed some of the chimichurri butter on top of the steak, put in some asparagus, and a biscuit.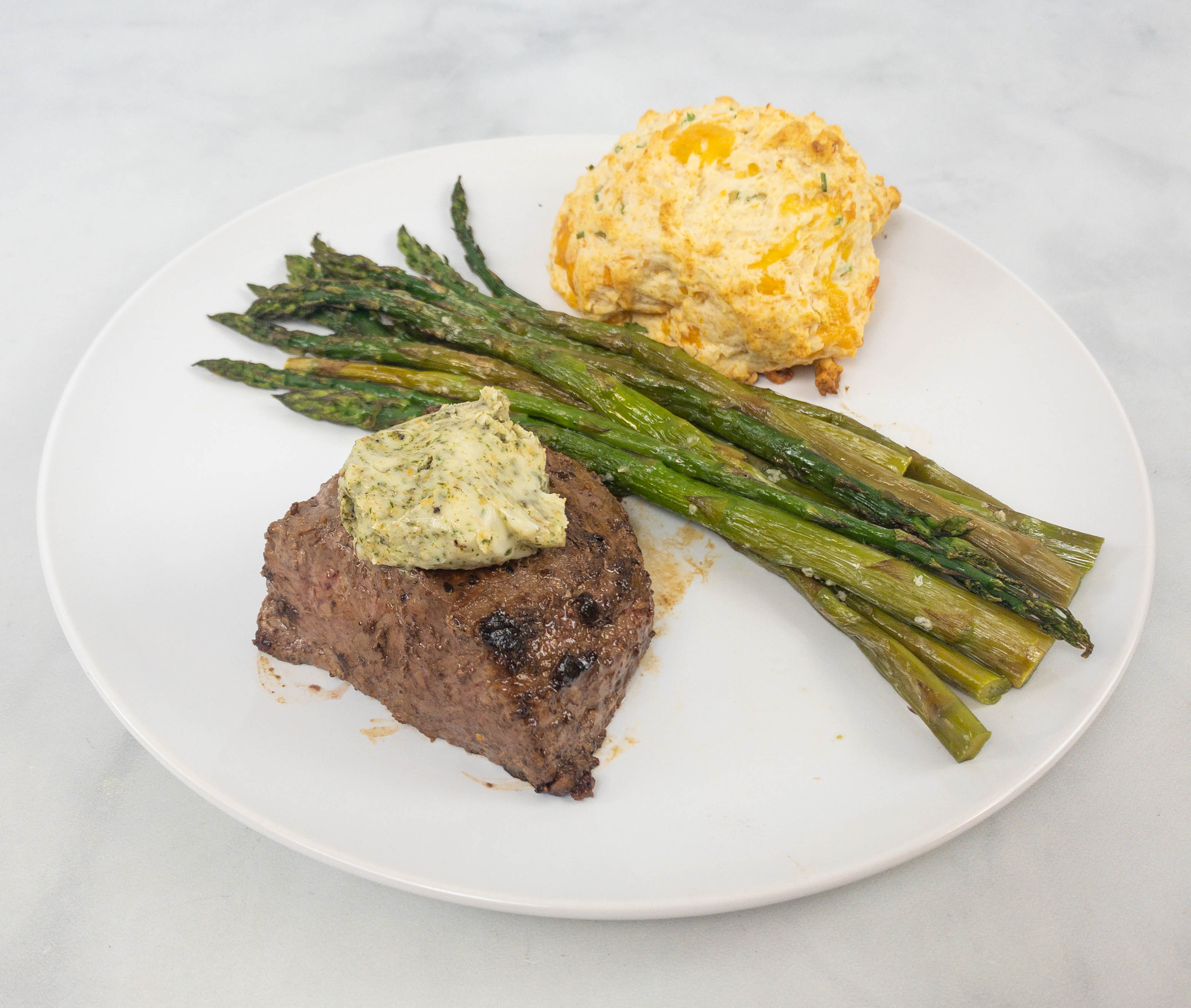 This looks and smells delicious!
I like my steak cooked to a medium and I was really happy that it came out exactly how I want it. The meat was tender and juicy. The chimichurri butter was also great!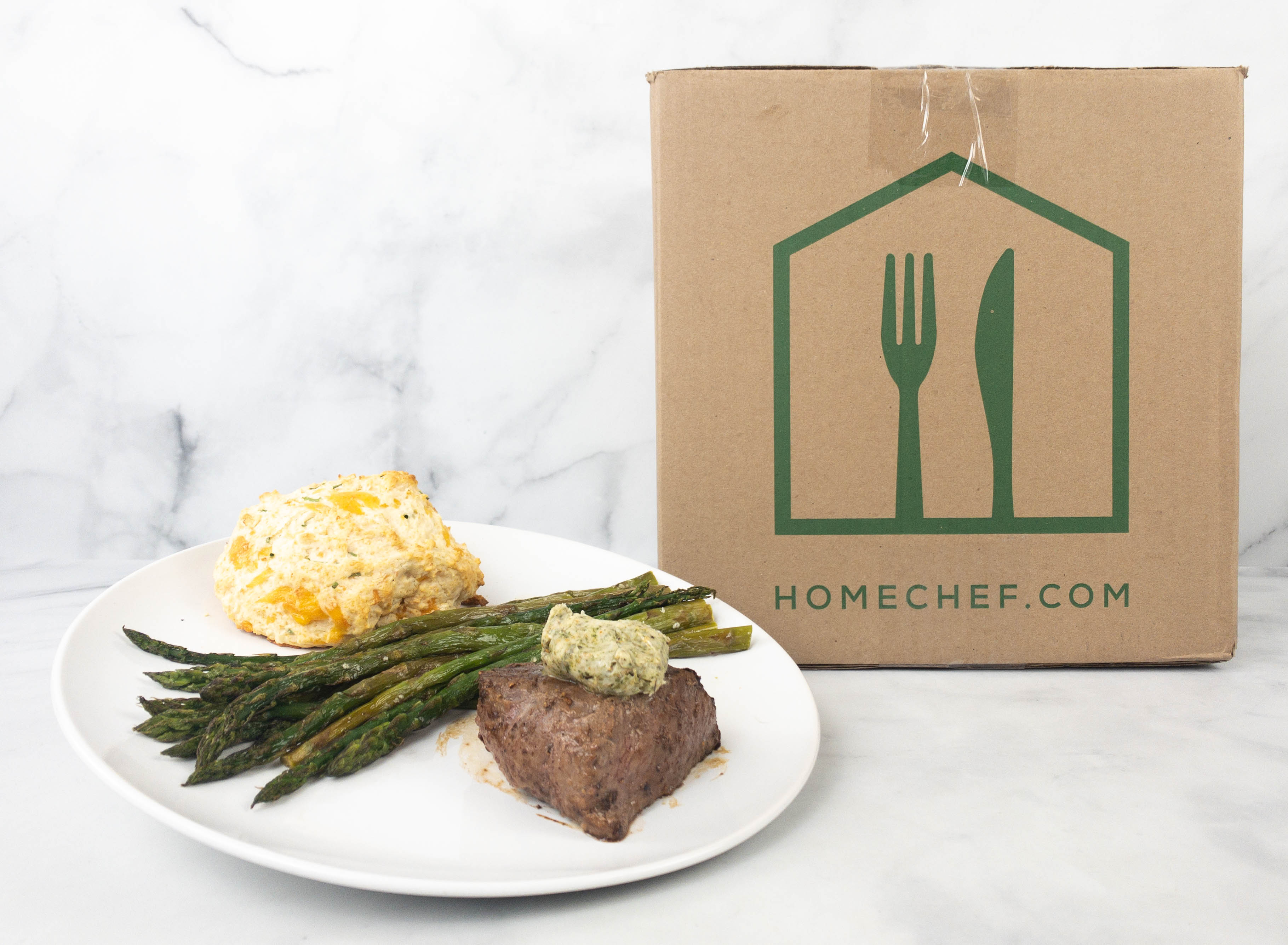 This is such a filling meal and I really enjoyed it!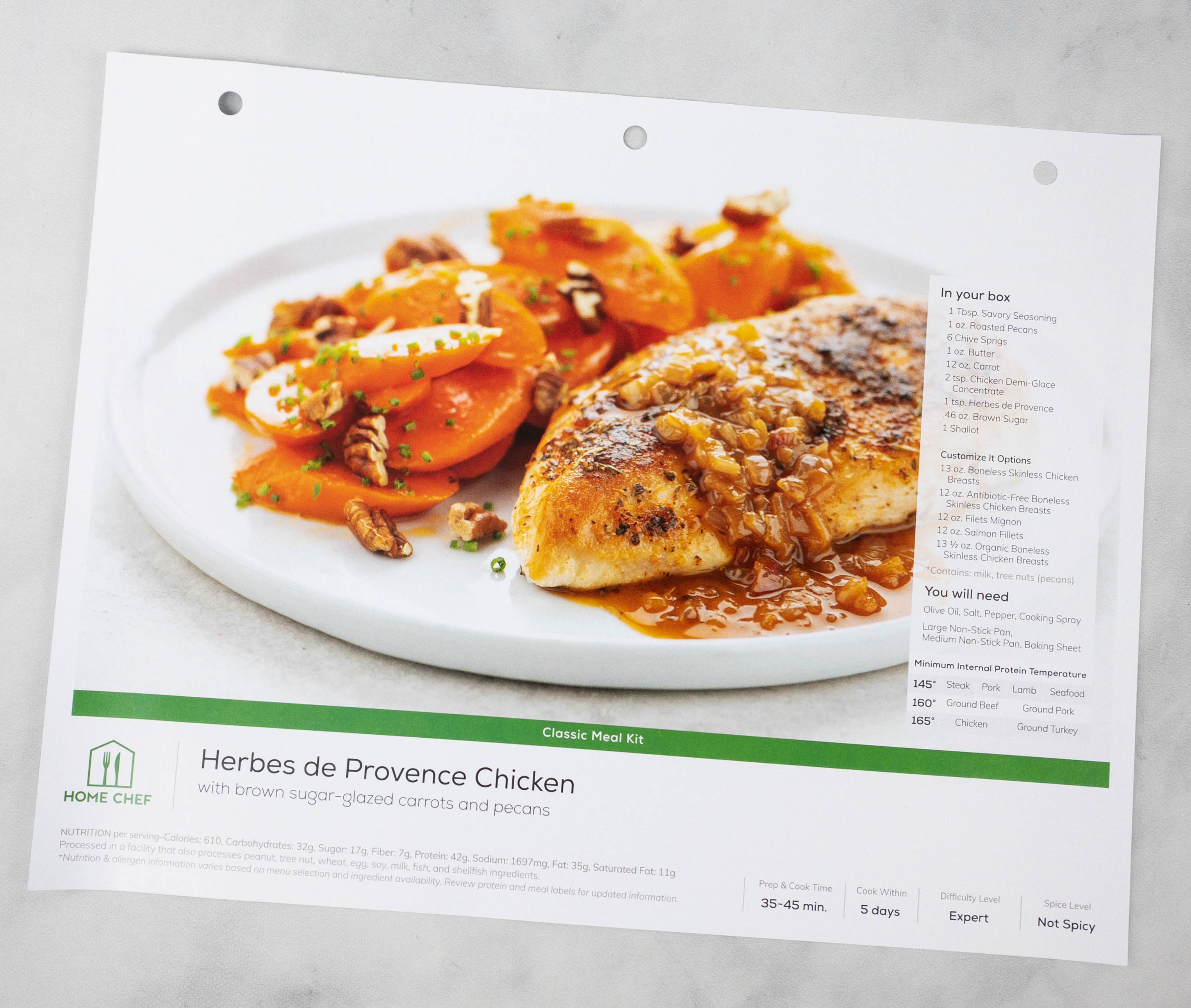 Herbes de Provence Chicken. This chicken dish uses a flavorful and fragrant herb blend. It takes 35-45 minutes to cook.
This dish is also served with brown sugar glaze!
The included ingredients for this dish are savory seasoning, roasted pecans, chive springs, butter, carrot, chicken demi-glace concentrate, herbes de provence, brown sugar, and shallot.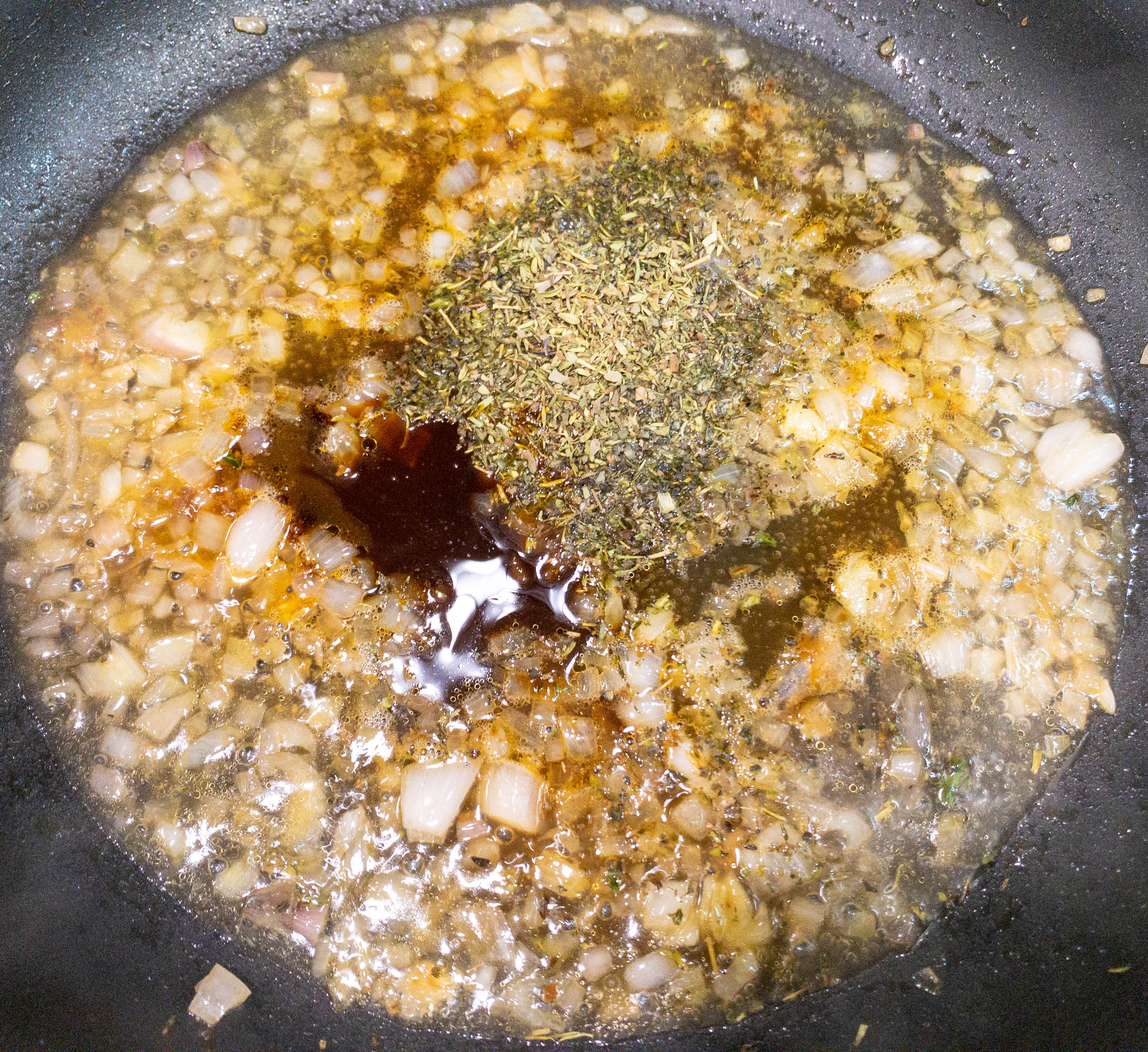 The first step is to peel, trim, and cut the carrots into half-inch slices and then coarsely chop some pecans and mince the chives and shallots. Next, pat the chicken dry and season it with the savory seasoning blend. After preparing the ingredients, it's time to cook the carrots in a pan with olive oil. Stir occasionally until they start to brown. After that, add half a cup of water, half the butter, brown sugar, a quarter teaspoon of salt and a pinch of pepper. Cover it and reduce the heat to medium-low setting. Let is simmer until the liquid thickens. If the sauce is thick enough to cover the carrot, remove the pan from the burner.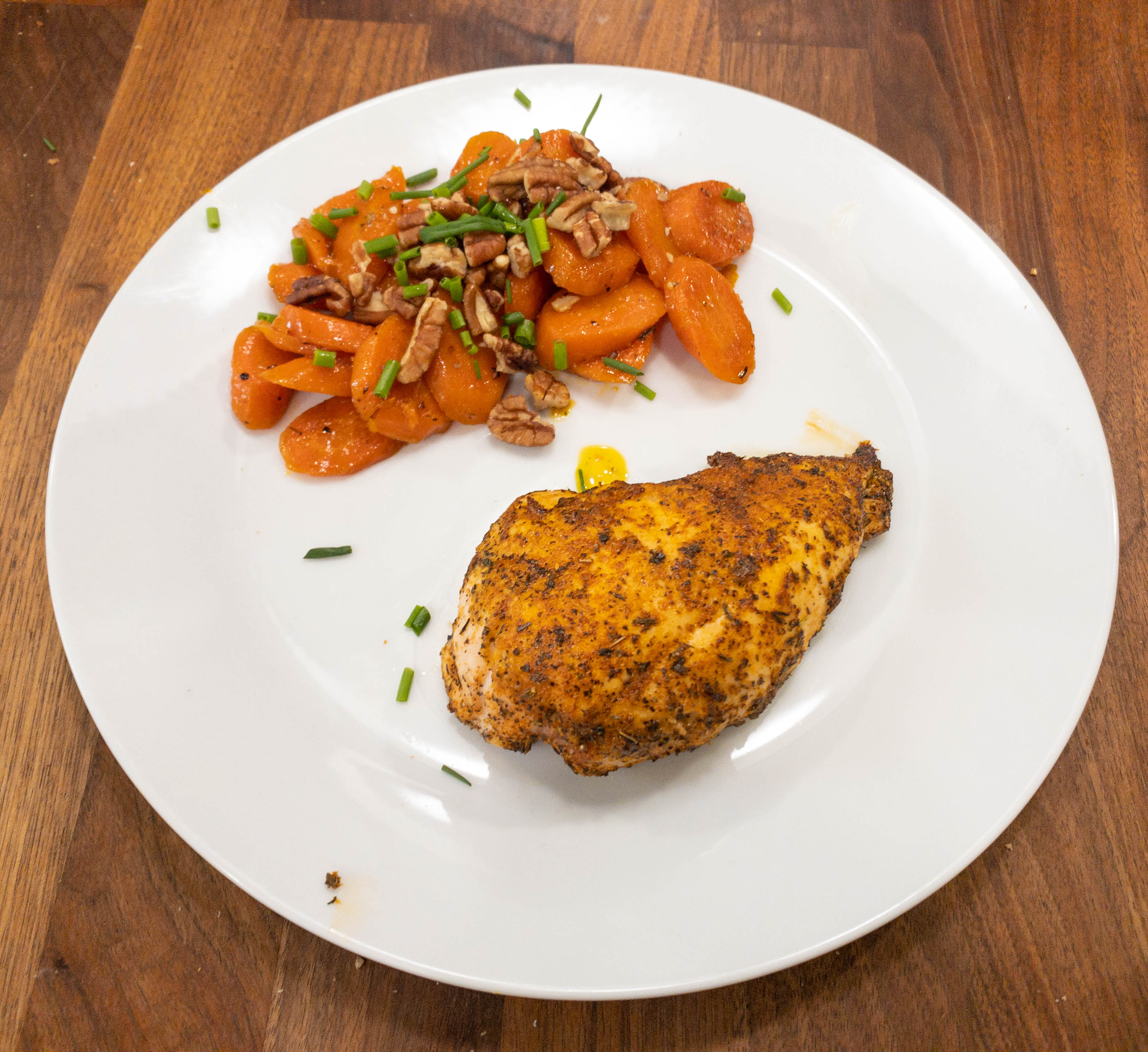 For the chicken, I placed some olive oil in a pan and fried the chicken on both sides for about 2-3 minutes until they're nice and brown. To make the sauce, I used the same pan where I fried the chicken and added a teaspoon of olive oil and the shallots, cooking until they're nice and tender. Then, I stirred in a quarter cup of water, demi-glace, herbes de Provence, and a pinch of salt and pepper and brought it to a boil. Once it's boiling, I kept stirring until the sauce thickened. Lastly, remove it from the heat and add the remaining butter, mixing it in until it fully dissolves.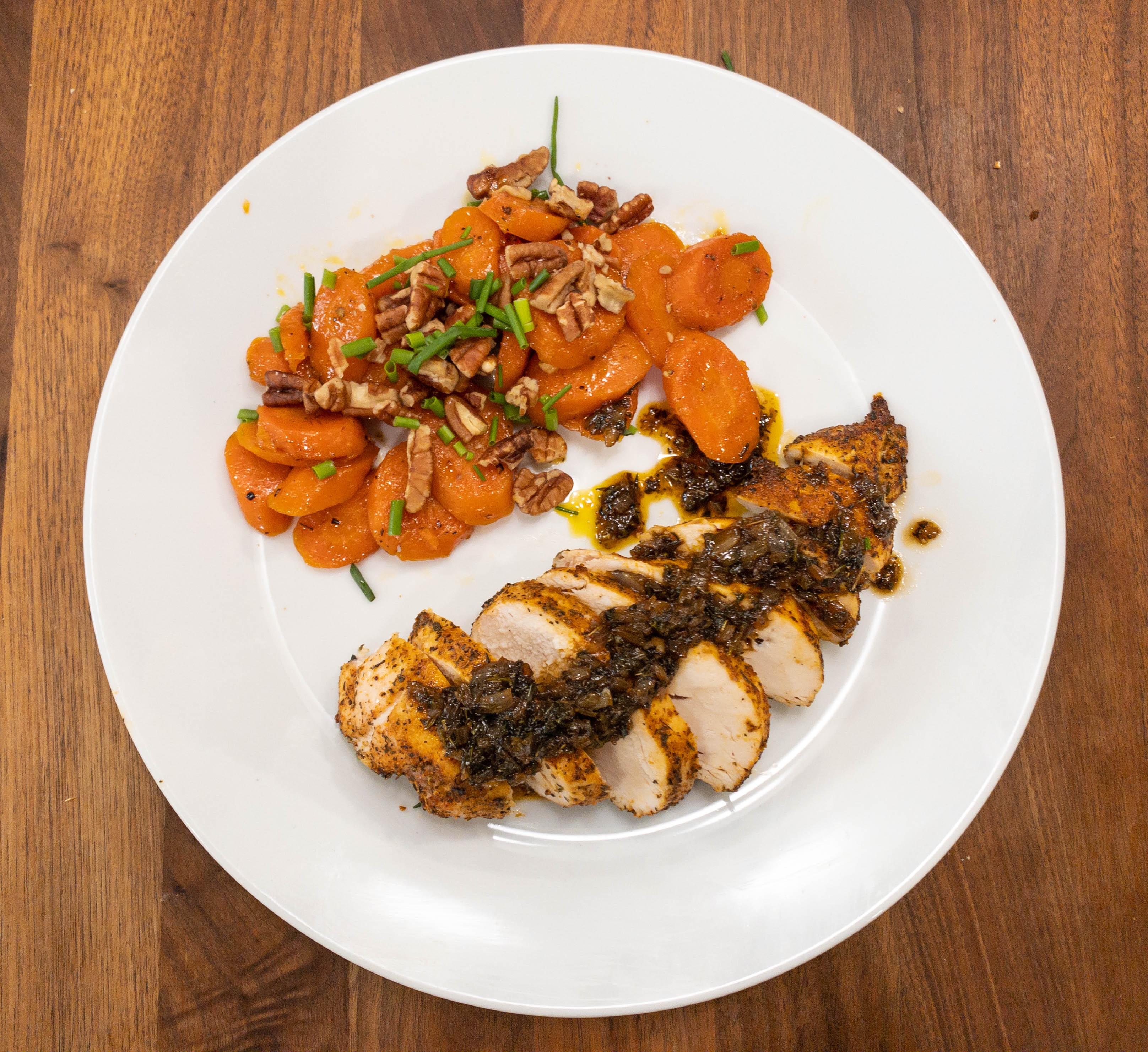 For the plating, I decided to slice the chicken first. I also topped it with the sauce and garnished the carrots with the chives and pecans. Everything with this meal just had an extra special touch.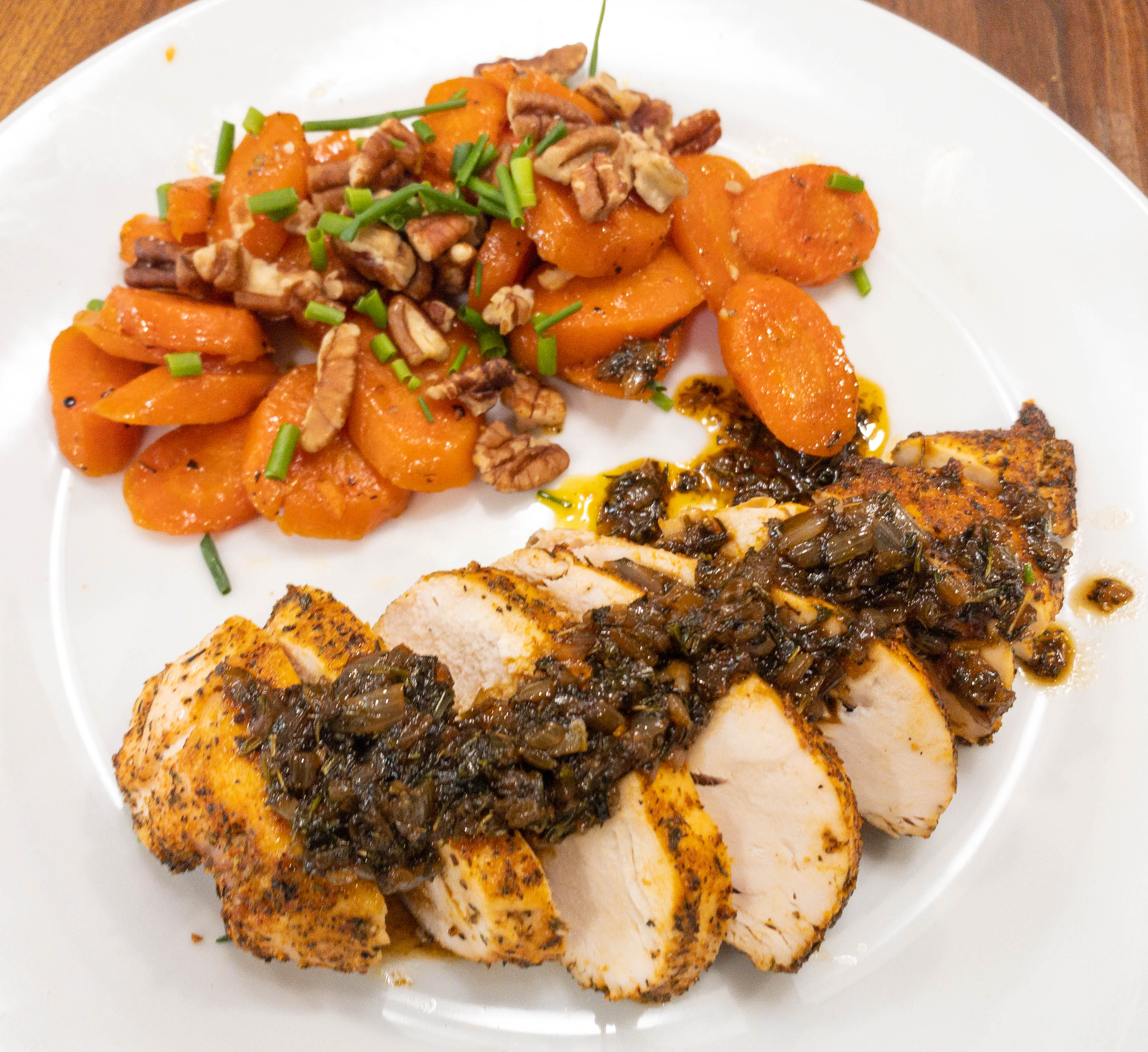 This dish was REALLY good! I love the medley of flavors and it also has a nice play of textures because of the addition of the chopped pecans. It's a really comforting dish and I honestly won't mind having it again. The chicken was absolutely fantastic – no woody chicken here! We were extra impressed with this meal!
Home Chef helps me prepare restaurant-quality meals for my family, right in the comforts of home. I love that most of the ingredients are already provided and that the recipe cards also have a few pointers on how to plate the meals. Both the beef and chicken dishes in this box really turned out good. I love the chimichurri sauce that took the tender steak to the next level. With the biscuits and asparagus, it made such a filling meal. The glaze for the chicken is also pretty tasty! This meal kit subscription is a great choice even for busy people. Everything is quick and easy to make, and it's hard to go wrong because the instructions are well-detailed and even accompanied with photos!
Have you tried Home Chef? What did you think of your meals?