Hello Kitty and Friends is a kawaii subscription box from Loot Crate featuring the cutest and the most likeable Sanrio characters. The subscription costs $34.95 per quarter, and you'll get a mystery box filled with super cute items. If you grew up collecting Hello Kitty, Bad Badtz Maru, My Melody, or have more recently fallen in love with newer characters like Gudetama, then you'll definitely love this subscription!
DEAL: Save 15% on your subscription! Use coupon code HELLOSUBSCRIPTION15.
The box has the Loot Crate and Hello Kitty and Friends logo.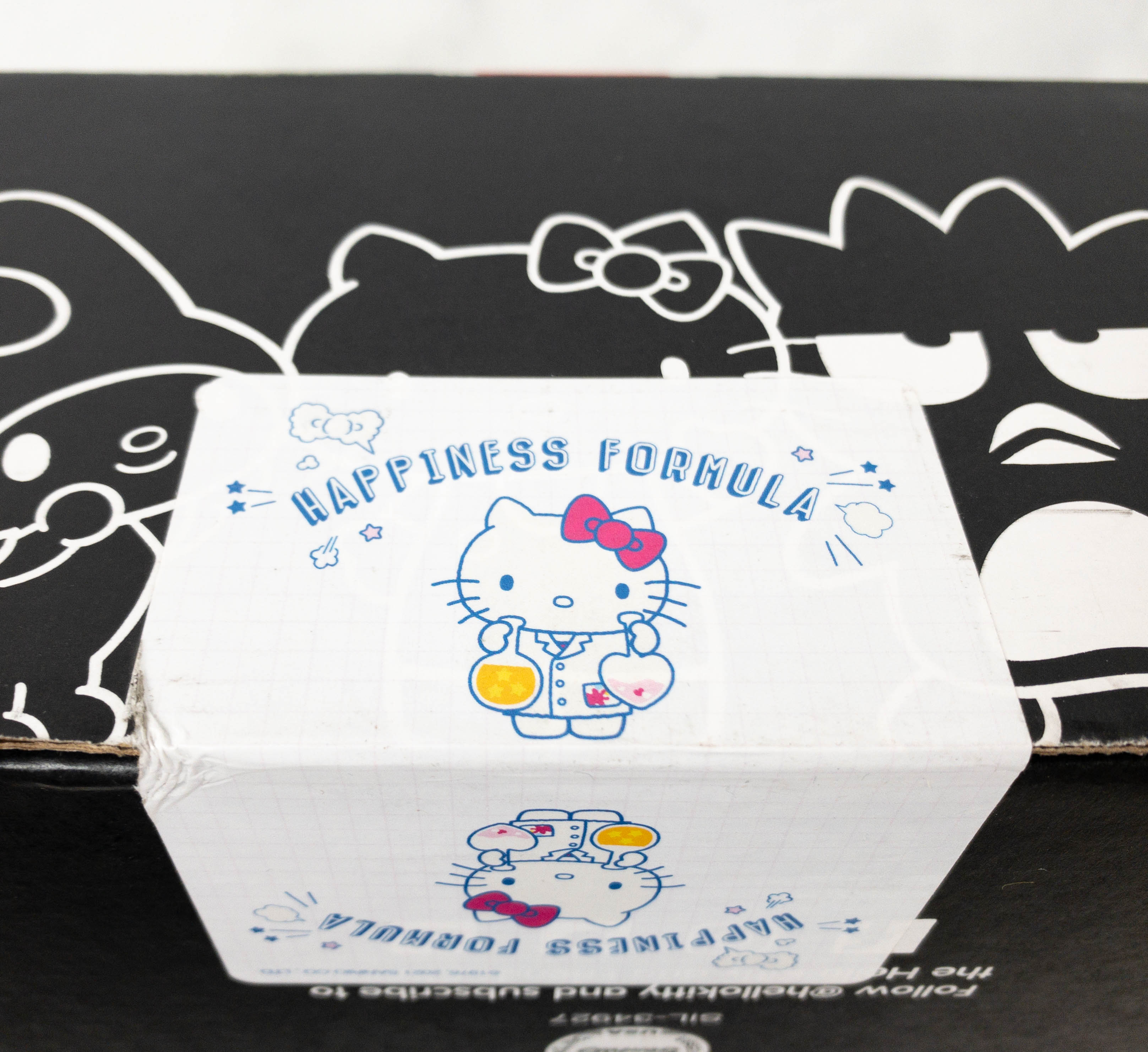 It was also sealed with a sticker that features this month's theme.
The interior of this month's box features a cute image of the Sanrio gang.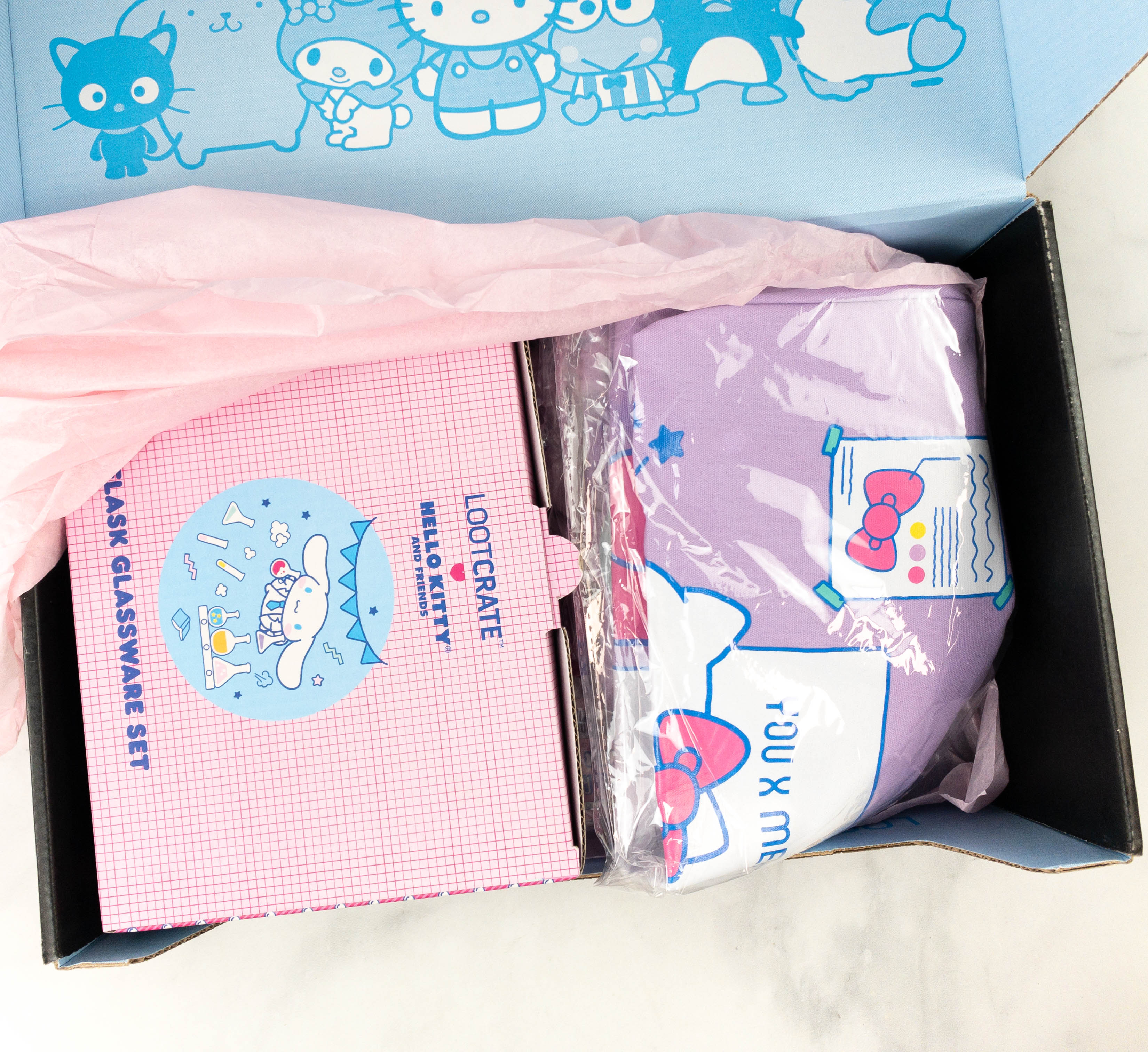 The items were wrapped in pink paper as well.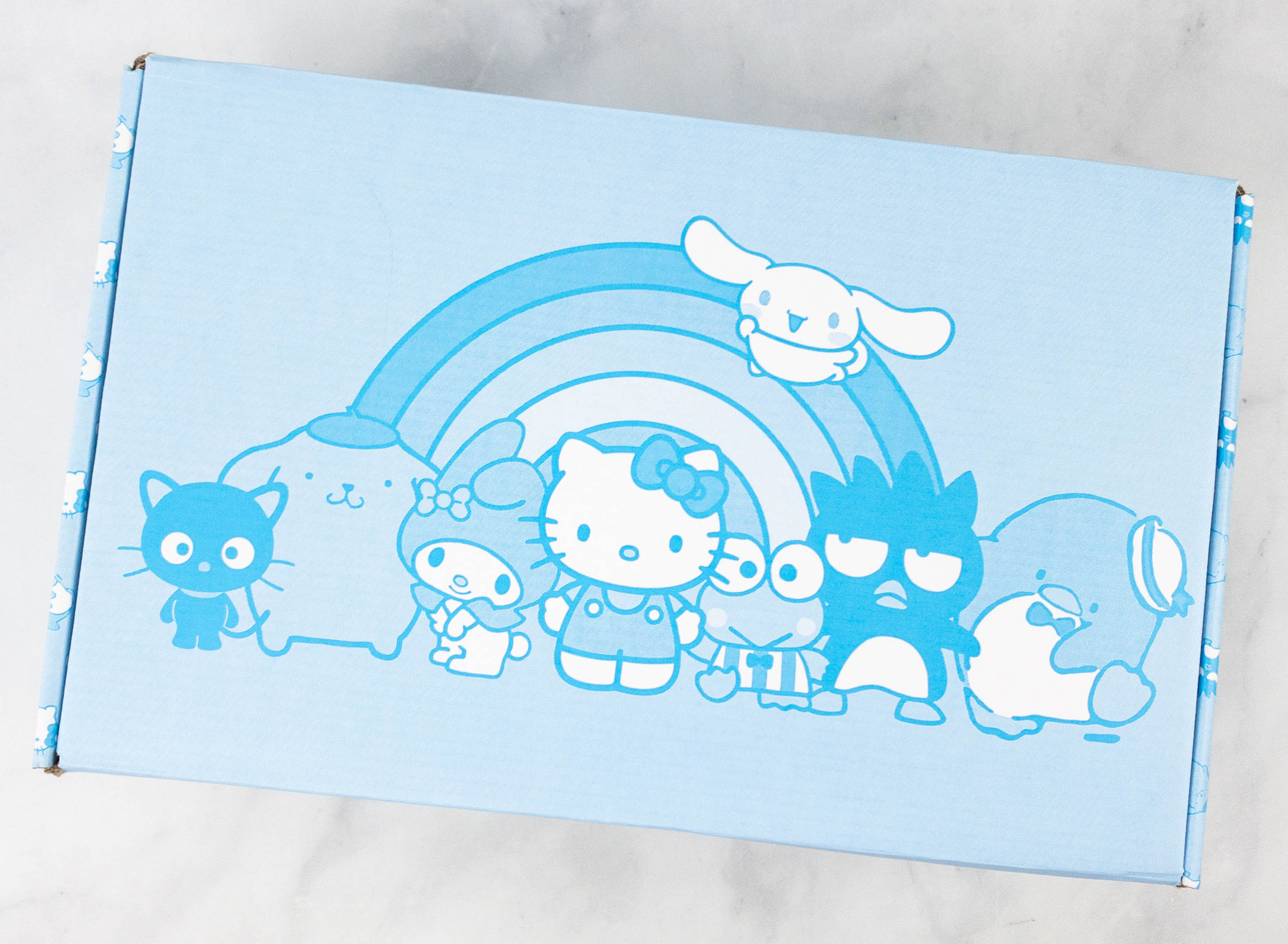 You can flip the box inside out and use it for display!
The February 2021 theme is HAPPINESS FORMULA!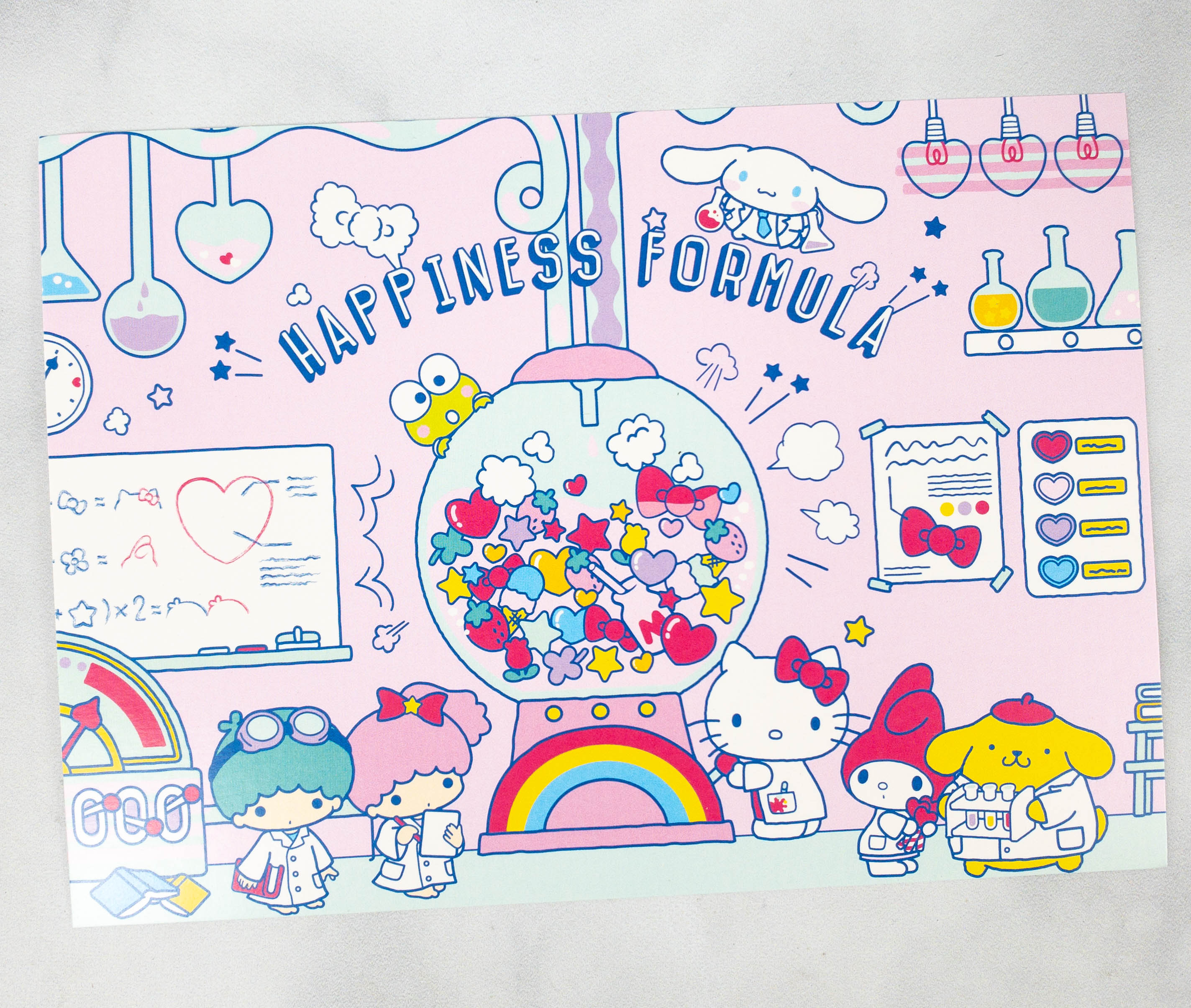 The Sanrio gang also comes in a colored poster that you can put up on your wall!
The back has information about the items inside the box.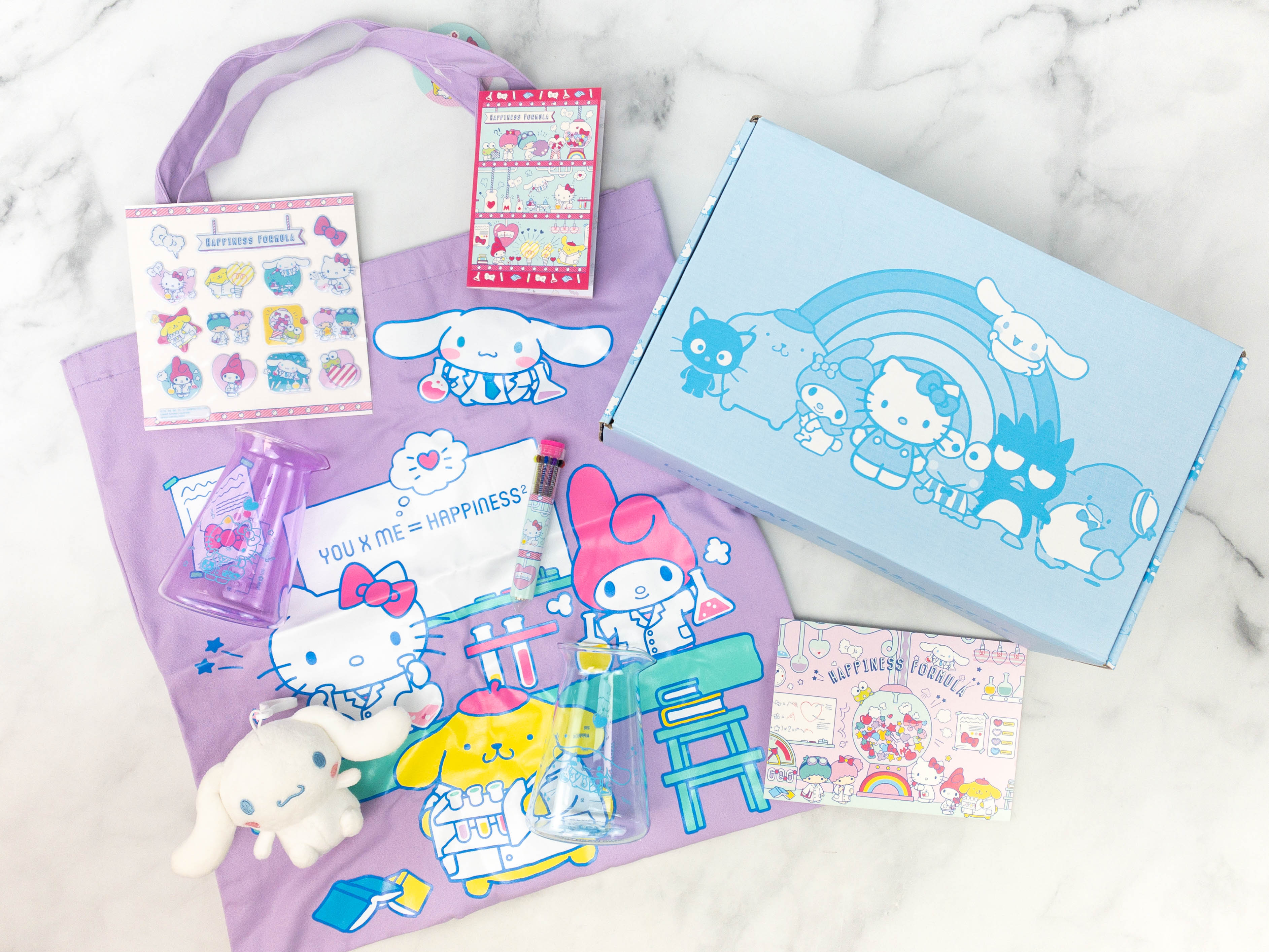 Everything in the February 2021 Box!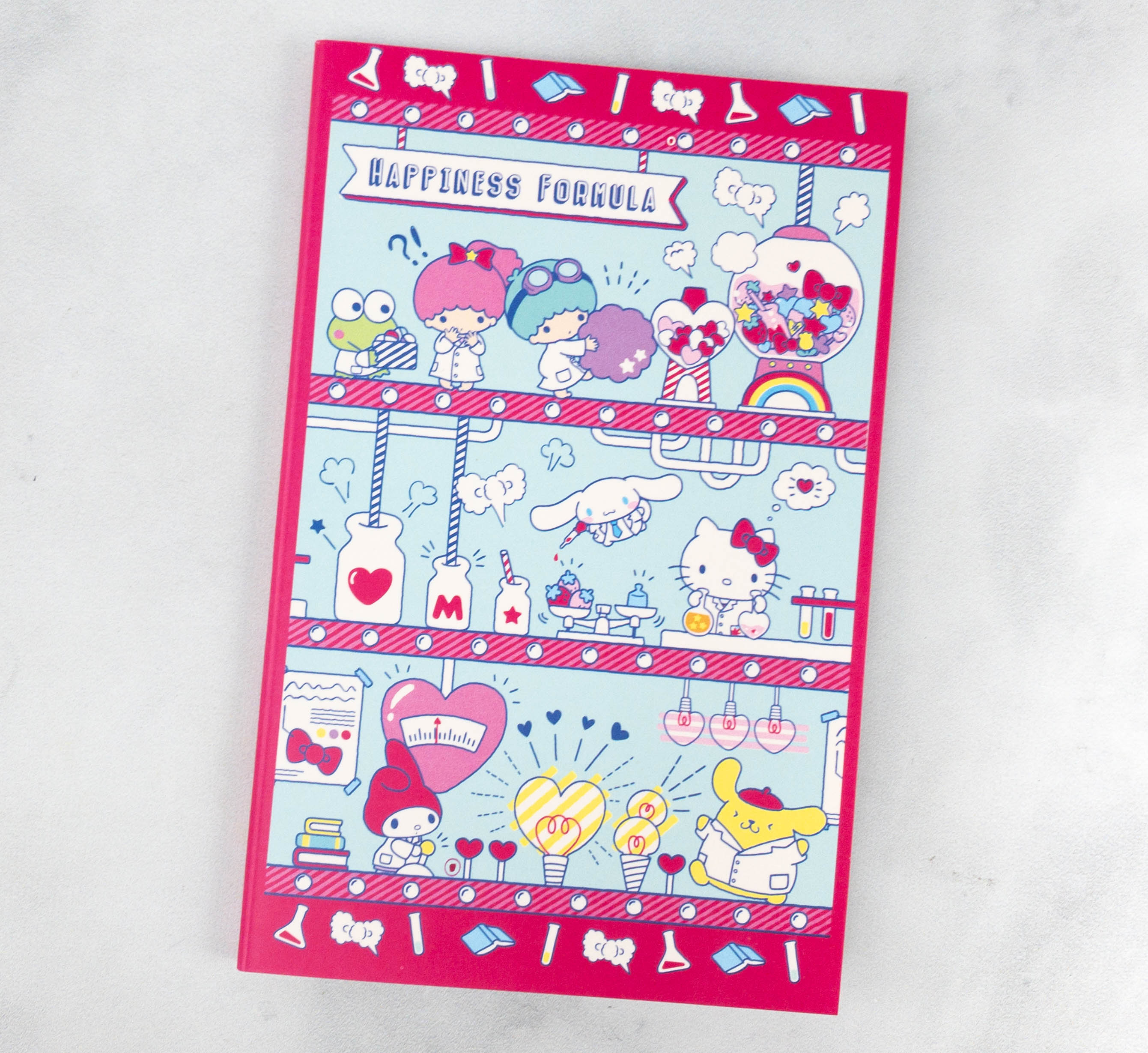 Graph Paper Notebook. The cover of this notebook is really kawaii! It features the most popular Sanrio characters as they formulate the perfect concoction for happiness.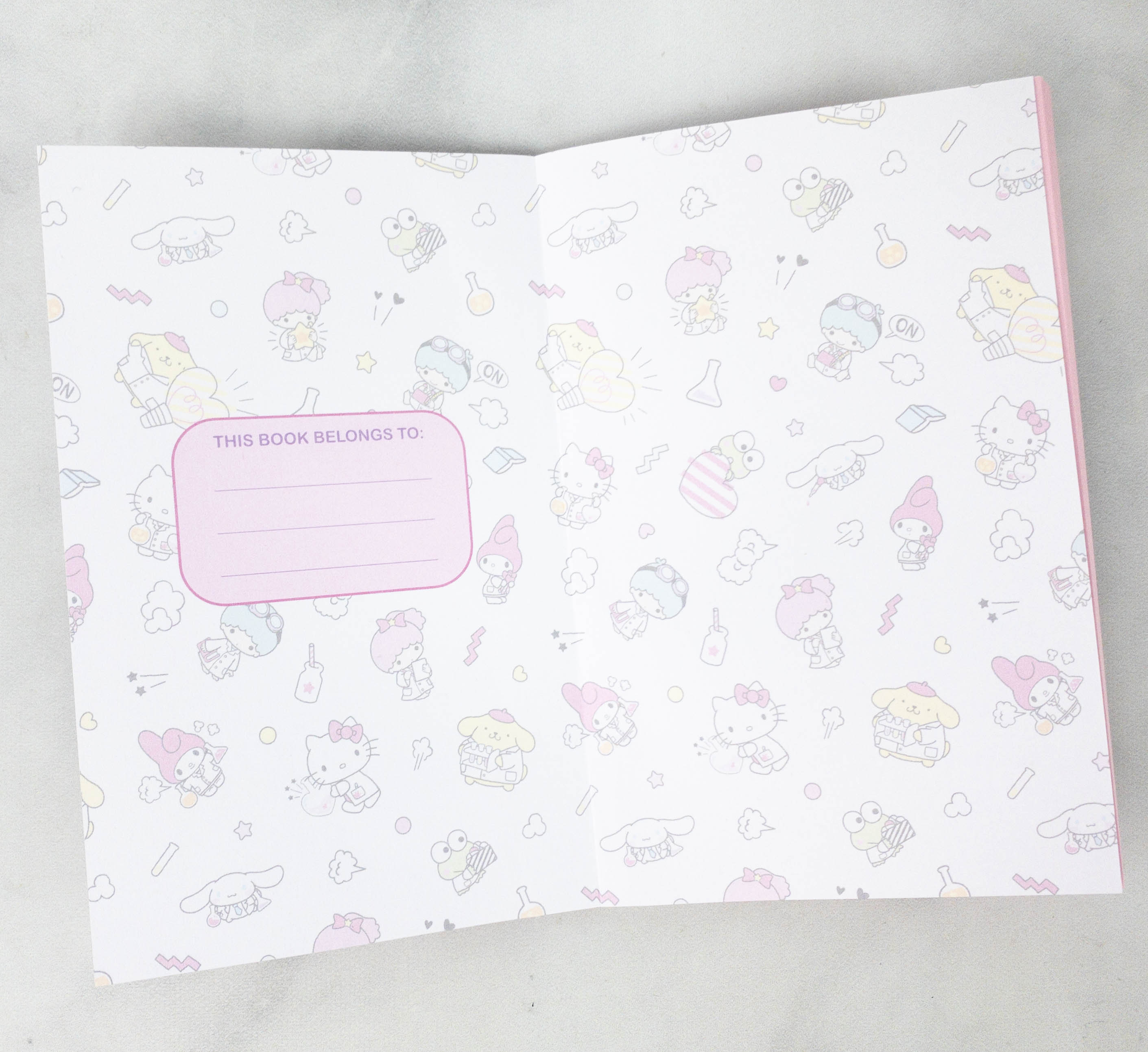 Inside, there is a space where you can write your name.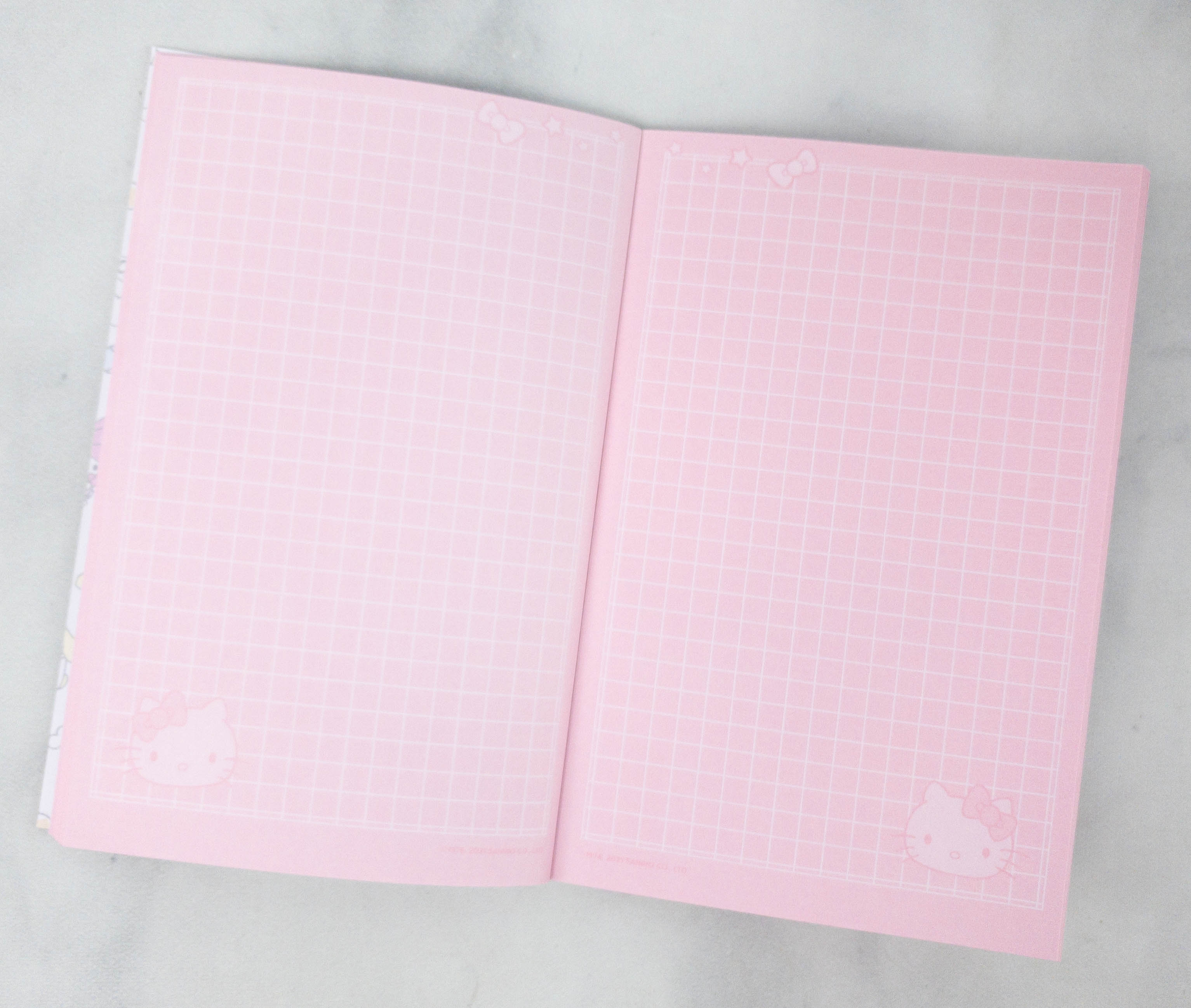 The pages are gridded and colored. They make a great canvas for bullet journaling.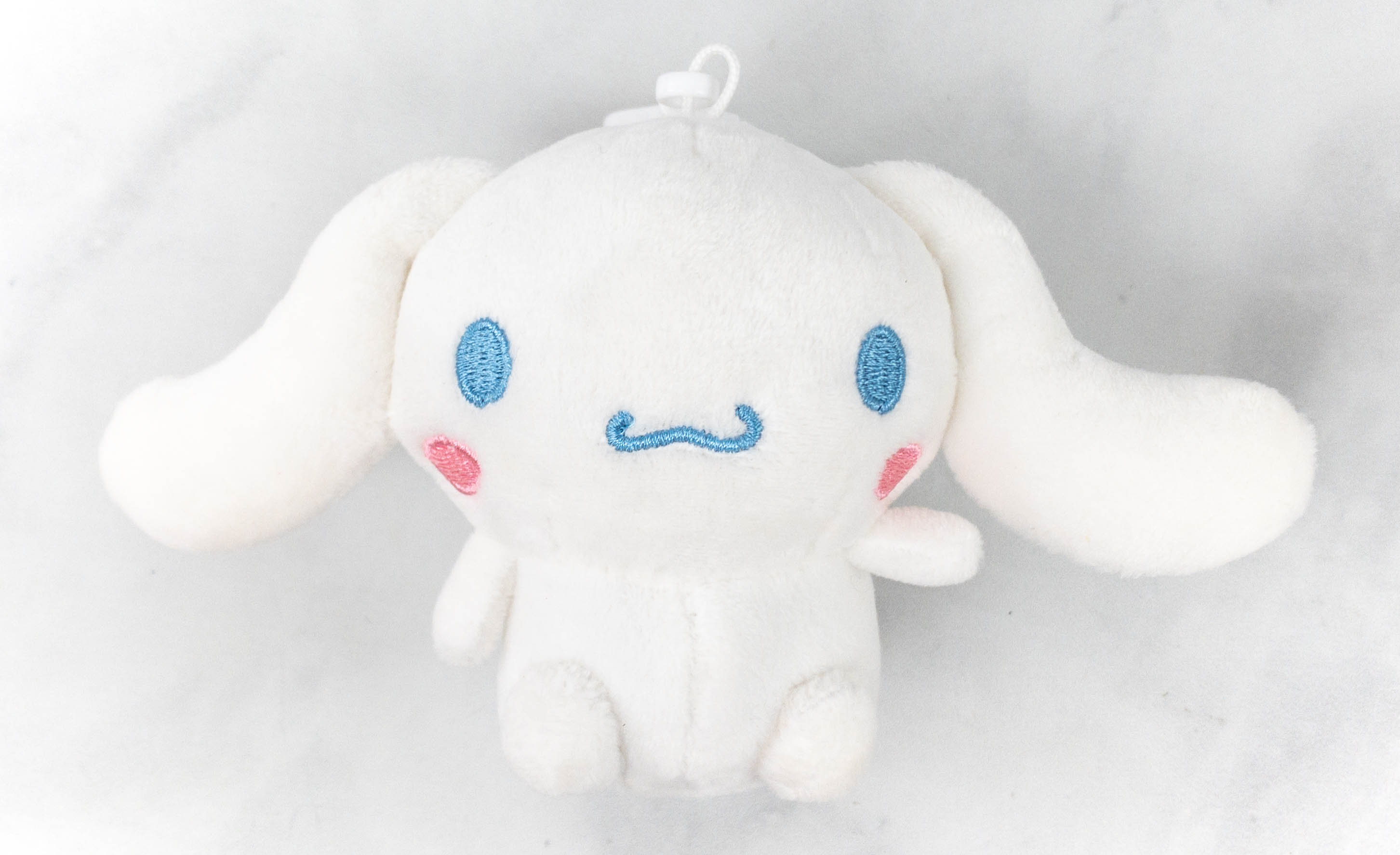 Cinnamoroll Mini Plush. I like cute plushies! This one is Cinnamoroll and it's so soft and cuddly. Its blue eyes and mouth are embroidered so they won't fall off easily.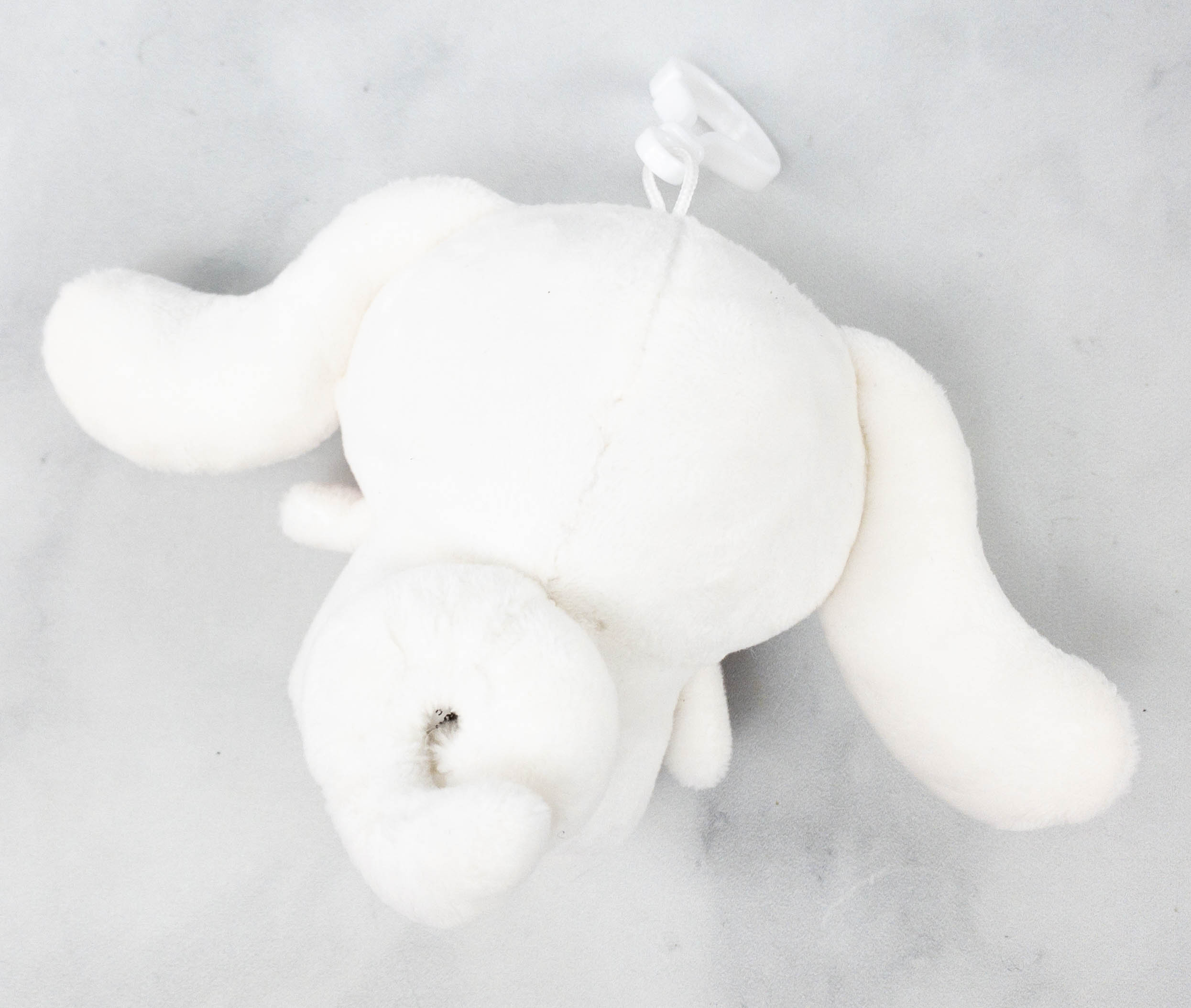 This plushie also came with a loop so you can attach it to your bag and bring it everywhere.
Pen & Sticker Set. To match with the notebook, here's a set that includes a sticker sheet and a pen.
The sticker sheet features The Little Twin Stars, Hello Kitty, My Melody, Keroppi, Cinammoroll, and Pompompurin. My favorite among them is Hello Kitty because she looks adorable while shaking her happiness potion!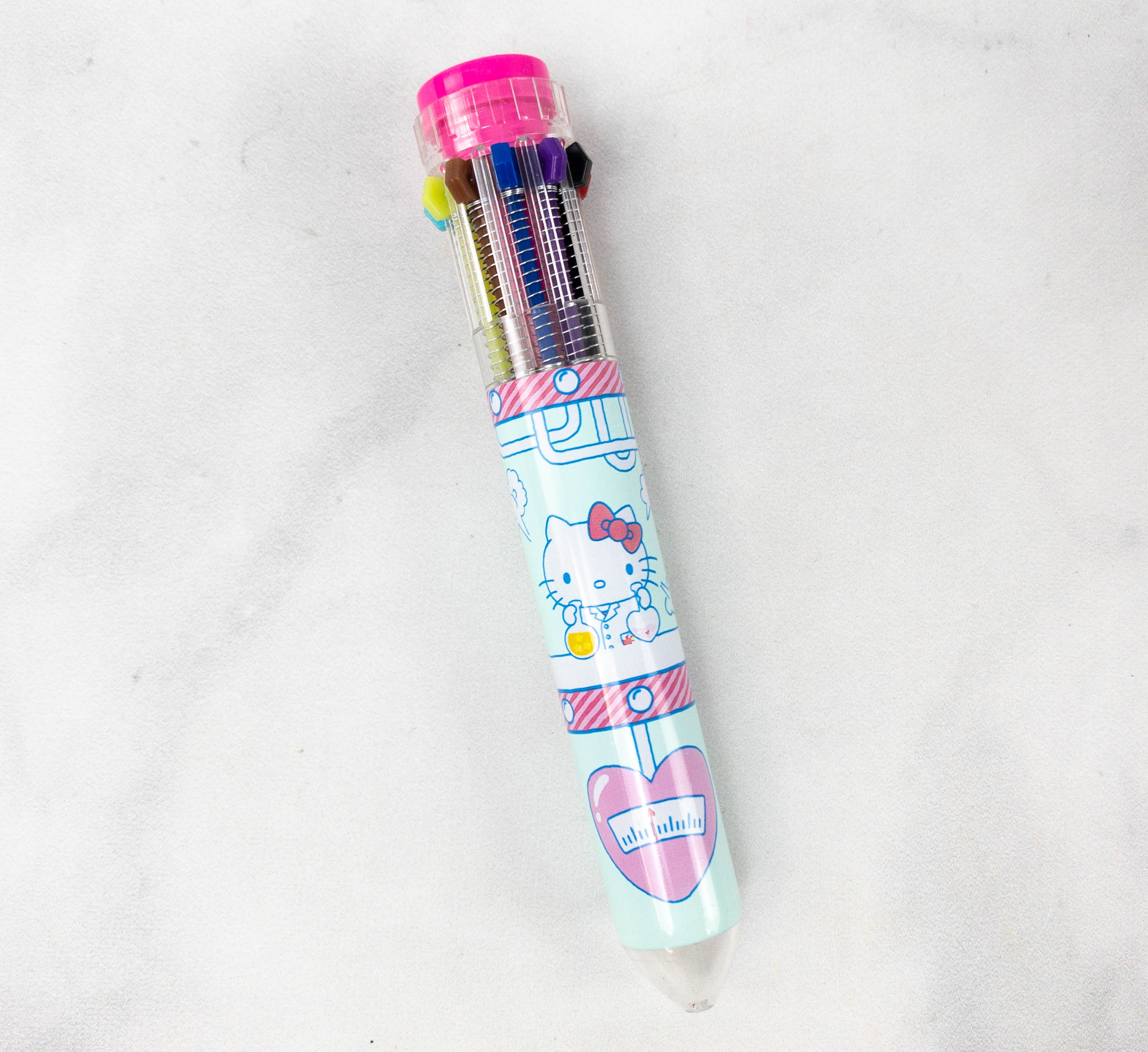 The pen also looks kawaii! It has pastel colors, just like the stickers, and it also features Hello Kitty on it.
What's special about this pen is that this single tube contains a lot of different ink colors!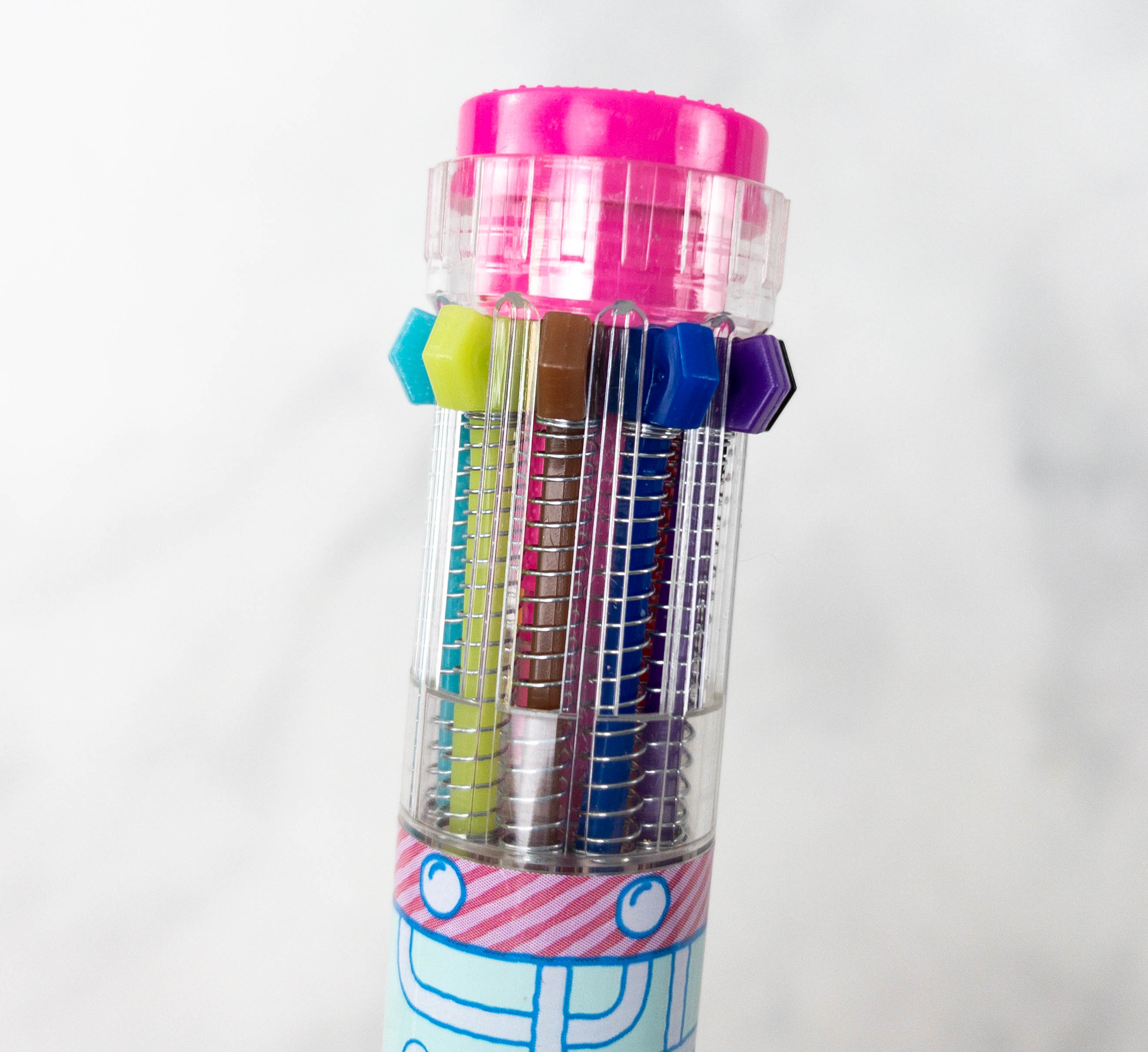 Just choose the color you want to write with and push that down until it locks in place and you're all set.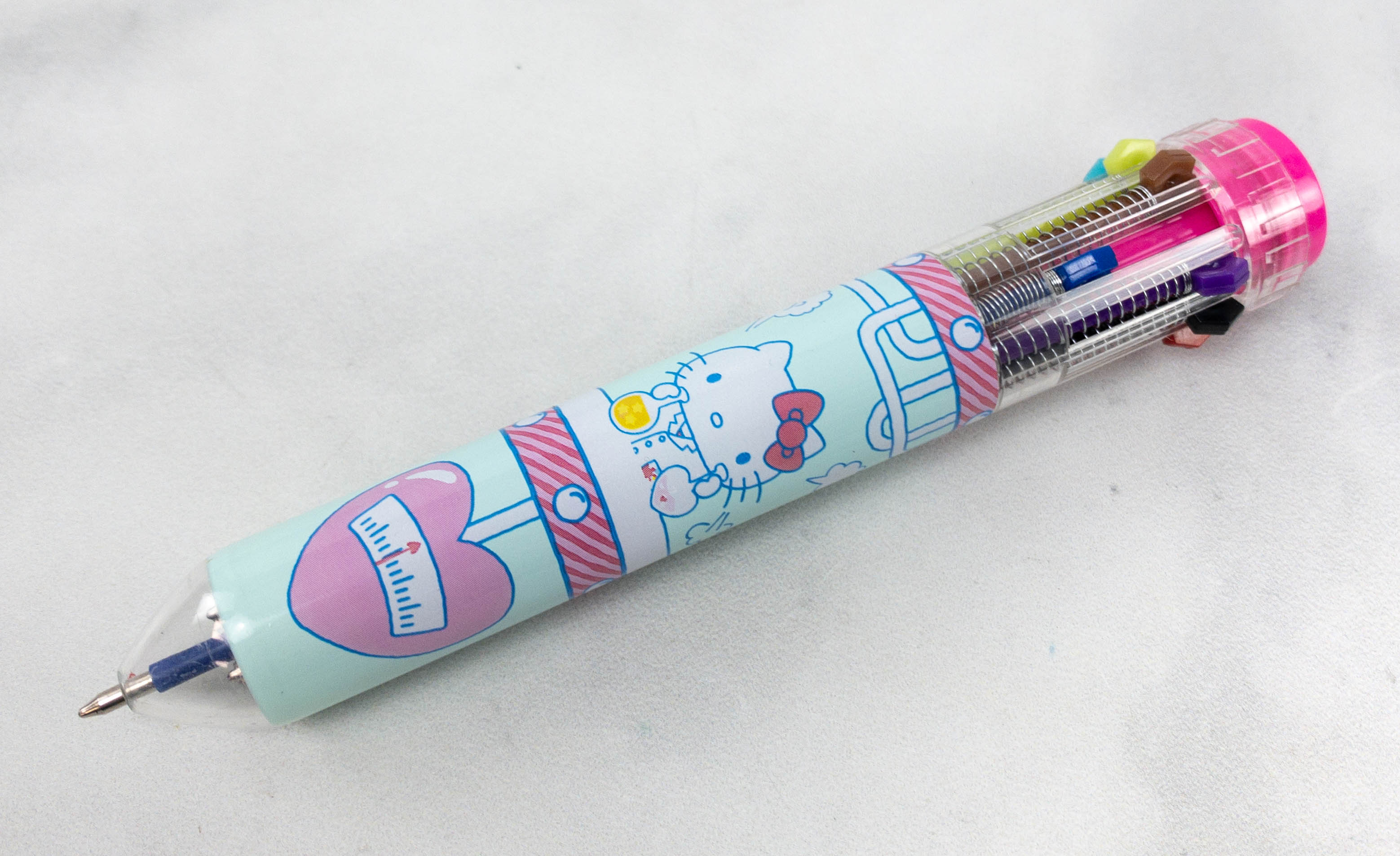 To pick another color, simply push that color down and the previous one automatically goes back up!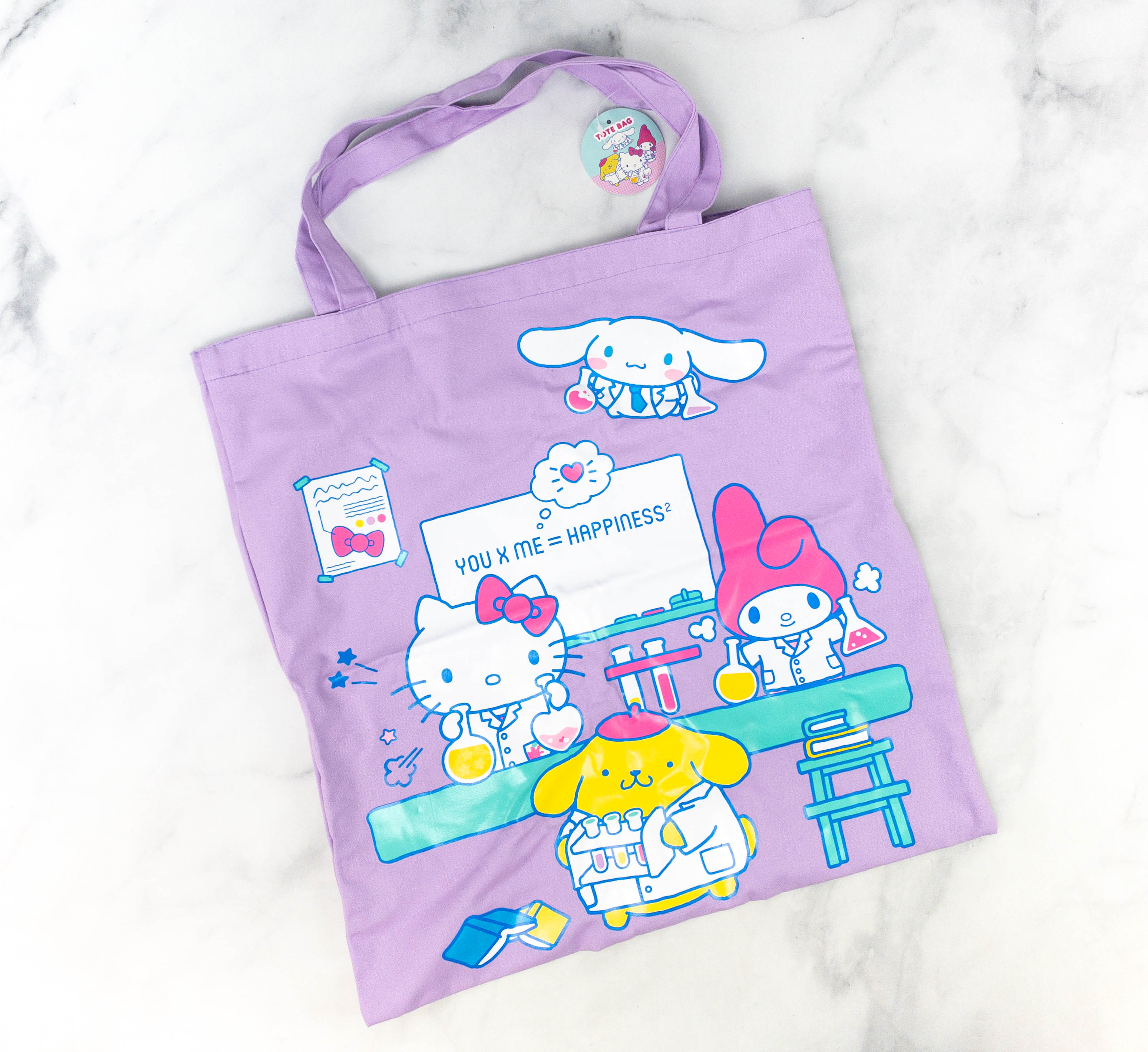 Tote Bag. This tote bag looks really adorable in purple! It's spacious enough for my new journaling items from this box.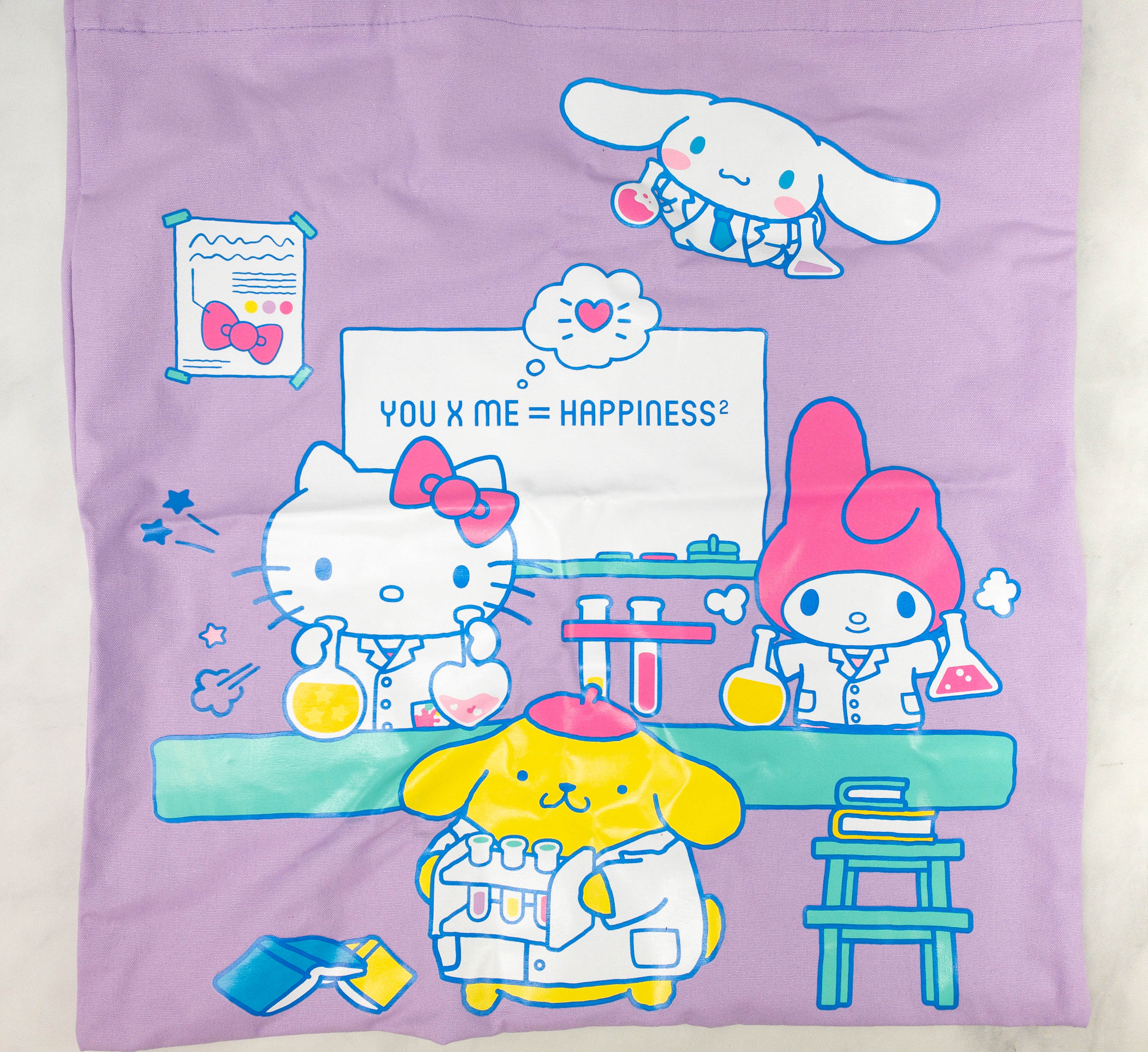 The print features Hello Kitty, Pompompurin, My Melody, and Cinnamoroll in their lab, similar to the illustrations on the previous items.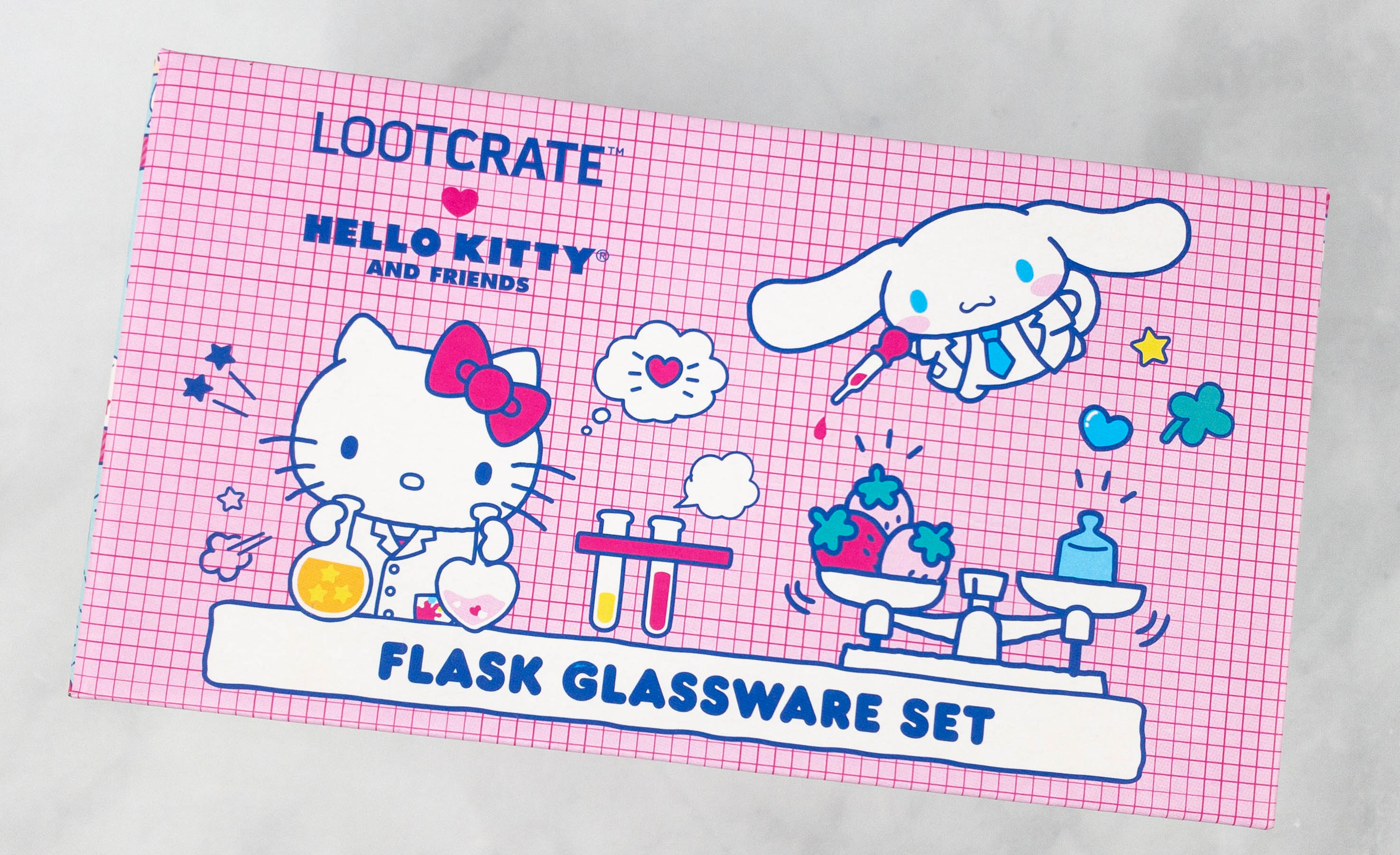 Beaker Glassware. The glassware came in its own box packaging for extra protection during transit.
Even the box is cute because it also features this month's theme!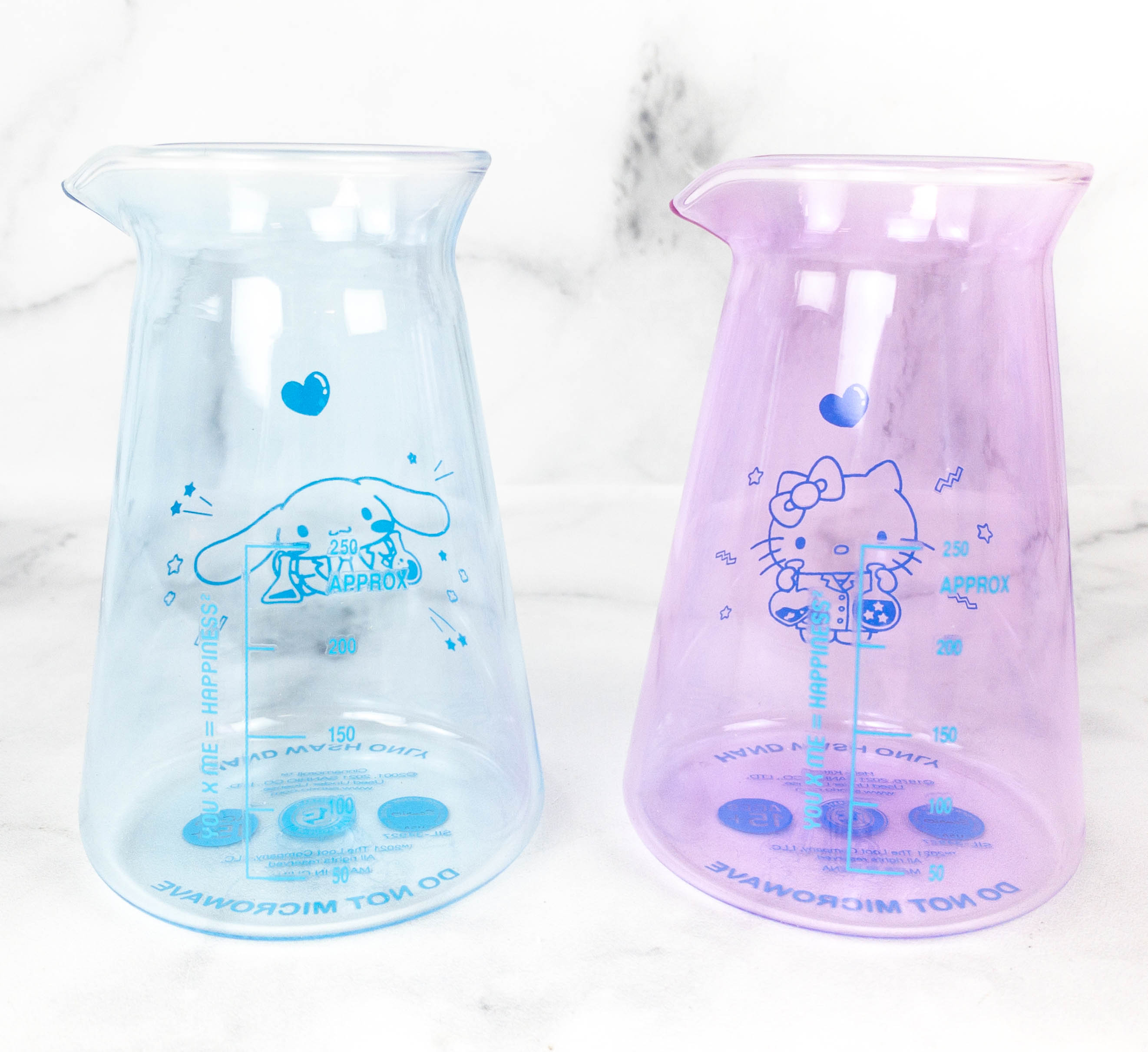 Inside is a pair of beakers and they came in blue and purple, respectively.
Each beaker can hold up to 250ml of liquid so it can be used as a decorative cup. This is a versatile item because you can also use it to measure liquid ingredients when cooking or baking!
I am dorking out over this month's theme! The Sanrio characters look lovely in their lab gowns! My favorite items from the box are the ones I can use for journaling, like the notebook, the multi-color pen, and the sticker sheet. I also like beaker set since it's something I can use around the house often. Hello Kitty and Friends never fails to make me smile with all the cute and usable items they send in each box. What's sad is that the boxes are delayed. I hope Loot Crate takes action because this is really a good subscription for Sanrio fans!
What did you think of this month's Hello Kitty and Friends box?
Visit Hello Kitty and Friends to subscribe or find out more!