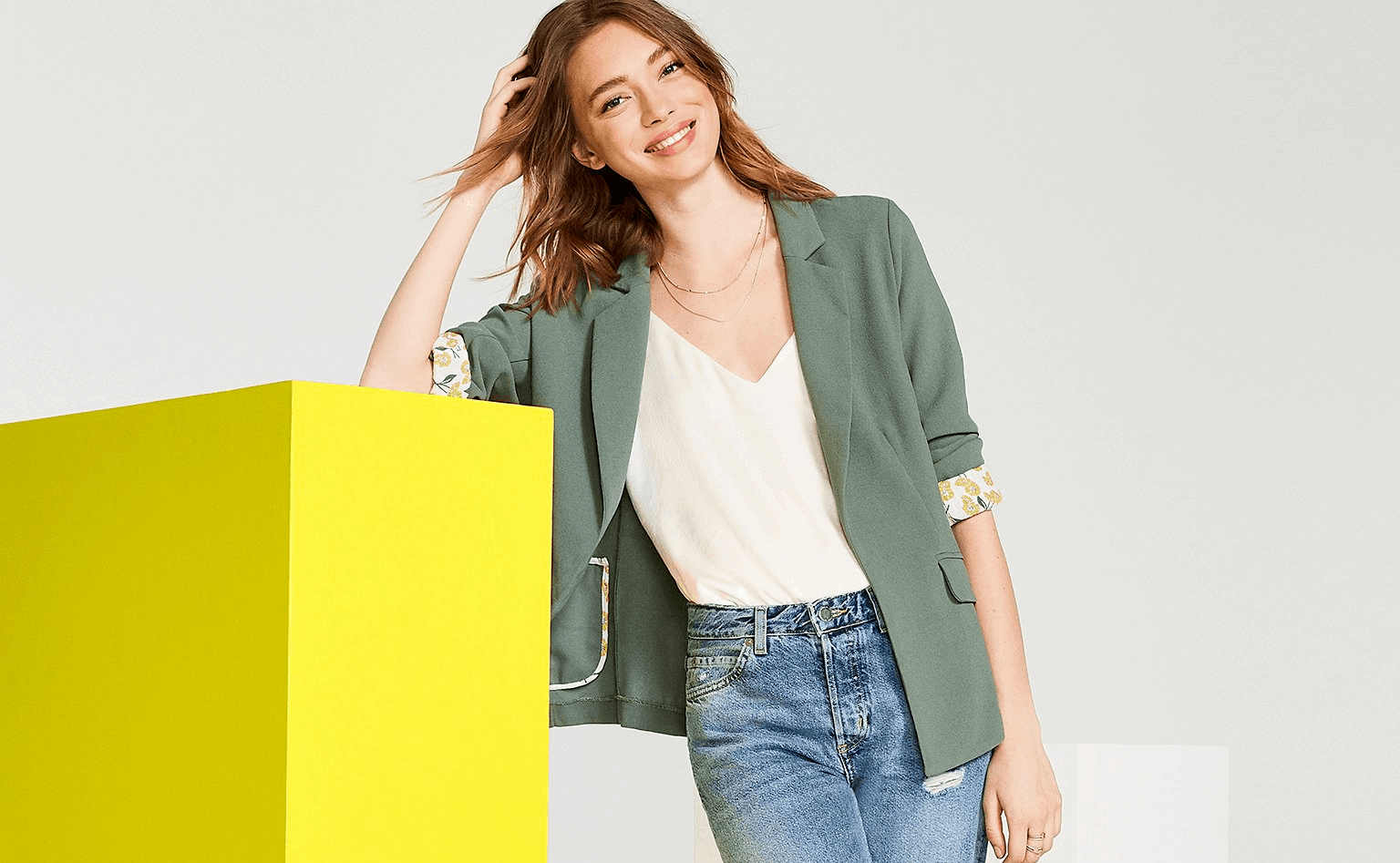 Haverdash is an online clothing rental subscription service! Subscribers get access to hundreds of collections for a flat fee of $59 per month. Haverdash offers styles in sizes S-XL.
Haverdash is an online monthly subscription clothing rental service that gives you access to hundreds of garments from our collection for one flat fee. It works on a set-of-3 concept. We want to help solve your current challenge of owning a closet full of clothing yet still having nothing to wear by enabling you to "stream" your styles.  This service allows our Closet to become your Closet. Subscriptions include unlimited shipping and exchanges for a flat monthly fee.
Save 50% on your first month of Haverdash! No coupon needed, just use this link to subscribe.
Here's how it works:
Browse Explore our styles and build your virtual closet. New looks are added weekly!
Rent Get 3 styles from your closet delivered to your door. Wear them once, or as many times as you'd like.
Return Ready for your next box? Send all of your items back in the pre-paid bag. Dry cleaning is on us!
Then
Repeat With free shipping and unlimited rotations, try as much as you can wear & return all month long.
OR
Keep  Purchase the items you can't live without…at a discounted price.
Here are the benefits:
The Ease We've made it super simple! With unlimited access to our looks, you'll ALWAYS have something new to wear.
The Variety You've got places to go, people to see and so many important things to do. Finally, a wardrobe that can keep up with you.
The Flexibility Forget dry cleaning. Forget commitments. Wear it once, send it back and get more great looks! And if you love it, you can always keep it.
The Joy What's better than having something new to wear? Now imagine having something new to wear ALL THE TIME. Pure style bliss!
The Future From the sharing economy… to the art of living with less, renting your wardrobe is the future of fashion. You can lead the way!
Here's a peek at their newest collection:
What do you think of Haverdash?