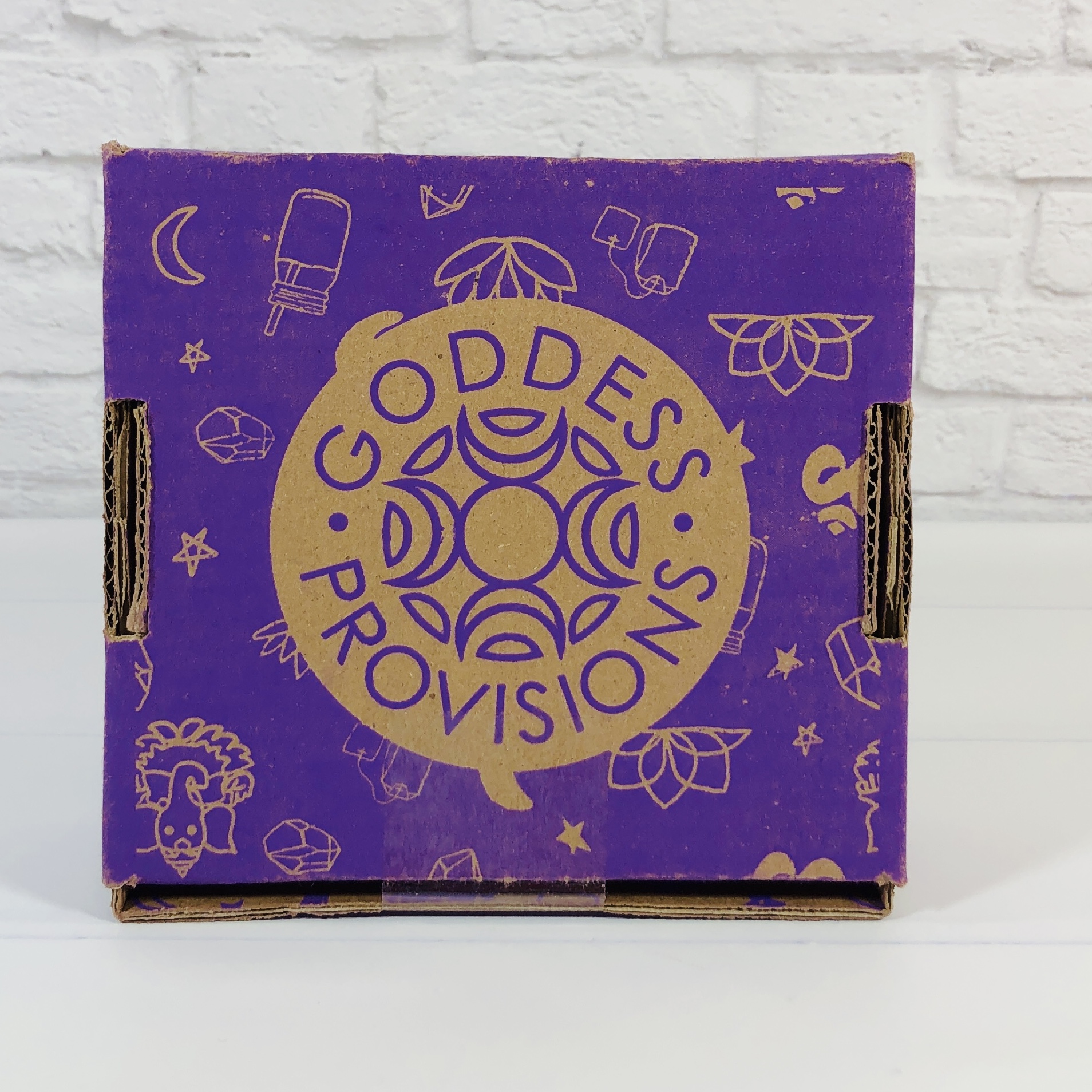 Goddess Provisions is a monthly subscription box for women that sends tools for spiritual practice. Each box includes 5-7 full-sized items and may include crystals, ritual tools, jewelry, books, and more. All items are also 100% vegan and cruelty-free. The subscription is $33 per month, plus shipping if it's going to Canada or international.
We're "busy" just like everyone else on this beautiful planet but we take the time to manifest journal, meditate, frolick around in nature, pet kittens, practice yoga, have reiki healing sessions, do tarot card readings, drink green juice, write out the things we're grateful for, check the astrology forecast and charge our crystals under the full moon. If you enjoy these simple pleasures too, you're going to feel like our monthly box was curated for you by a true soul sister.
Goddess Provision's monthly subscription made the list in our 2021 readers' choice best self-care subscription box list!
Ooh, it looks so pretty, I like the colors!
The box included an illustrated information card.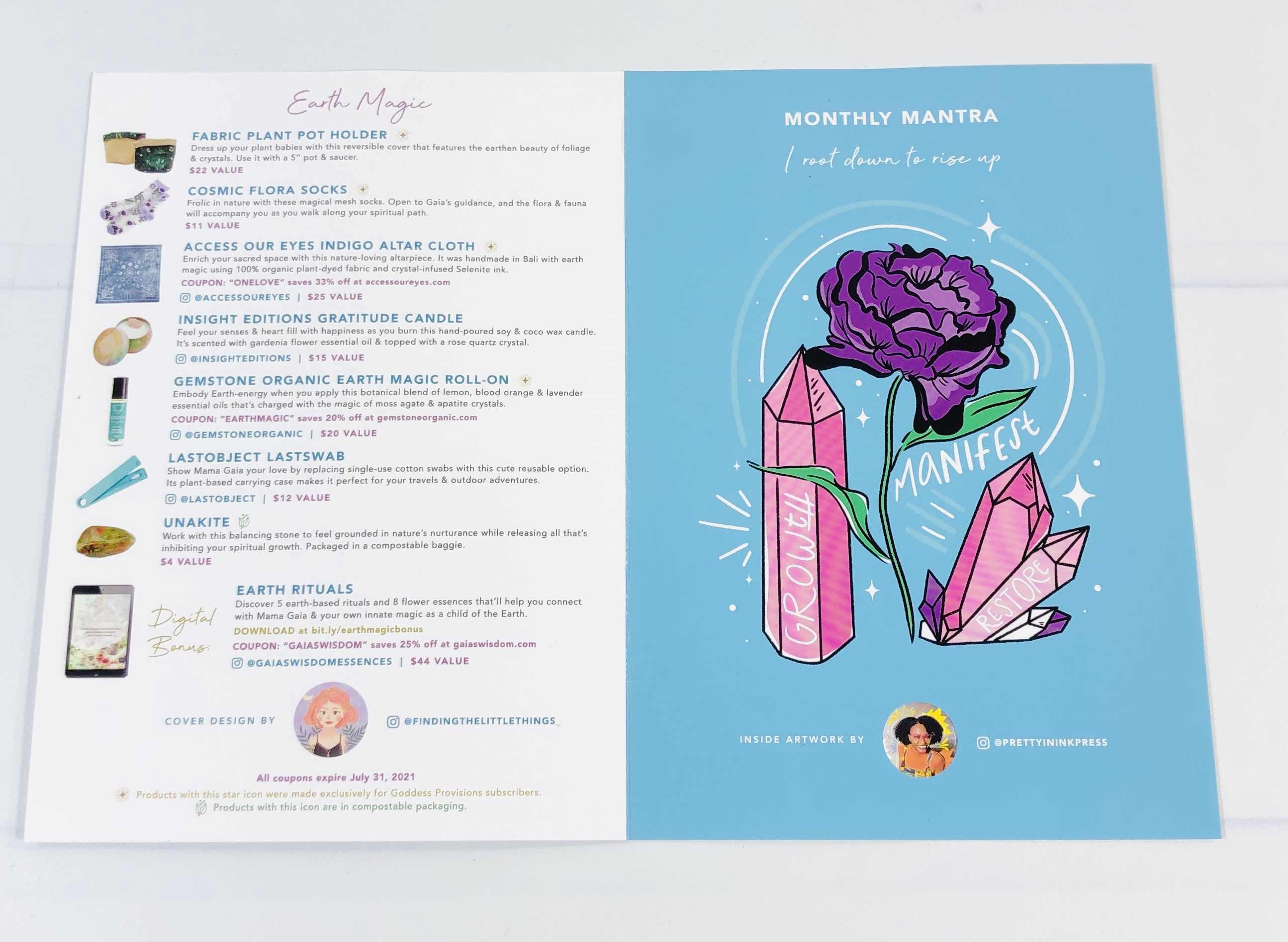 The inside of the card listed each item and gave an MSRP. The theme was Earth Magic and there was a monthly mantra shown too. There were discount codes for some of the brands and don't forget about the digital bonus!
At the back, you can find out how to win a free box, how to refer a friend, and other details.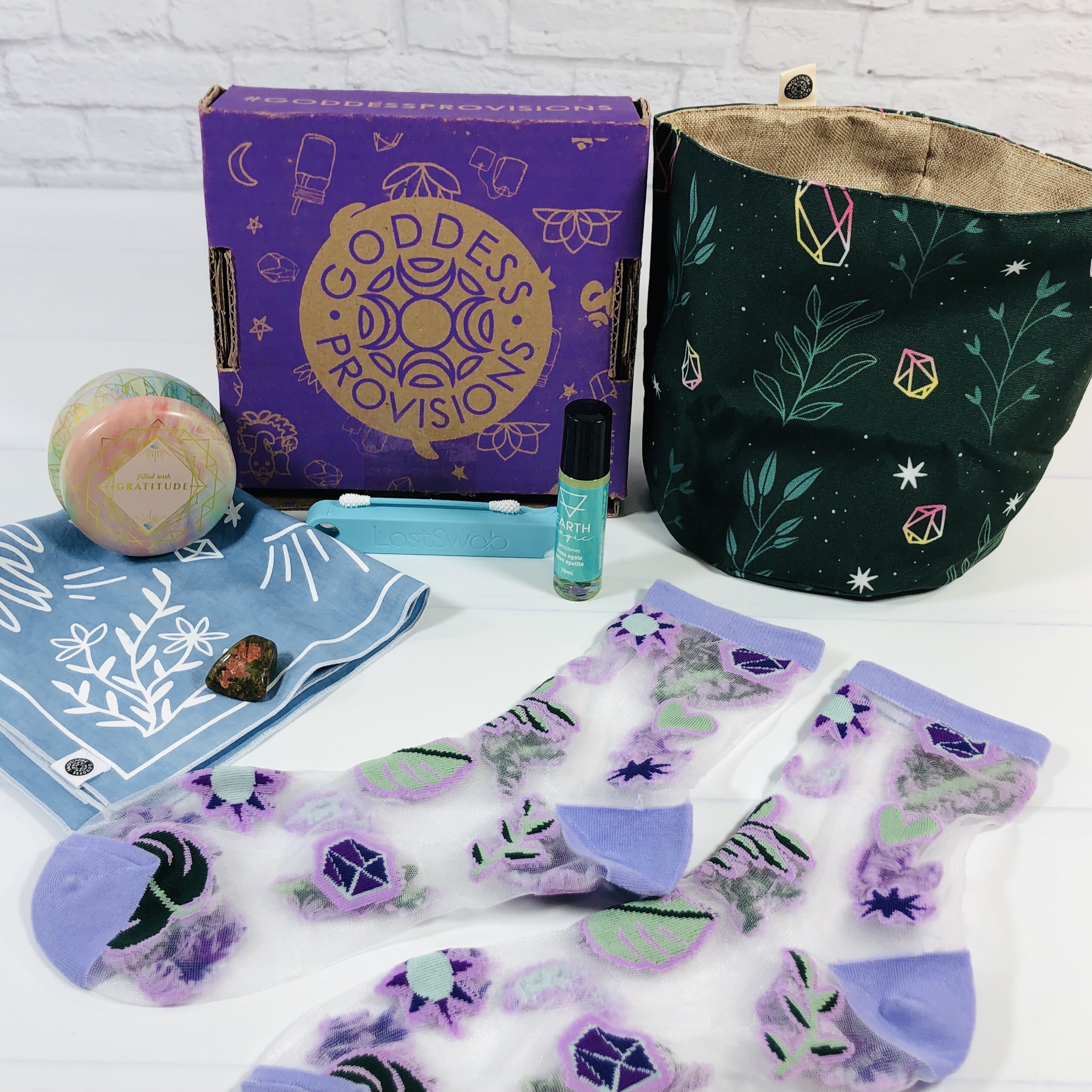 Everything in my box!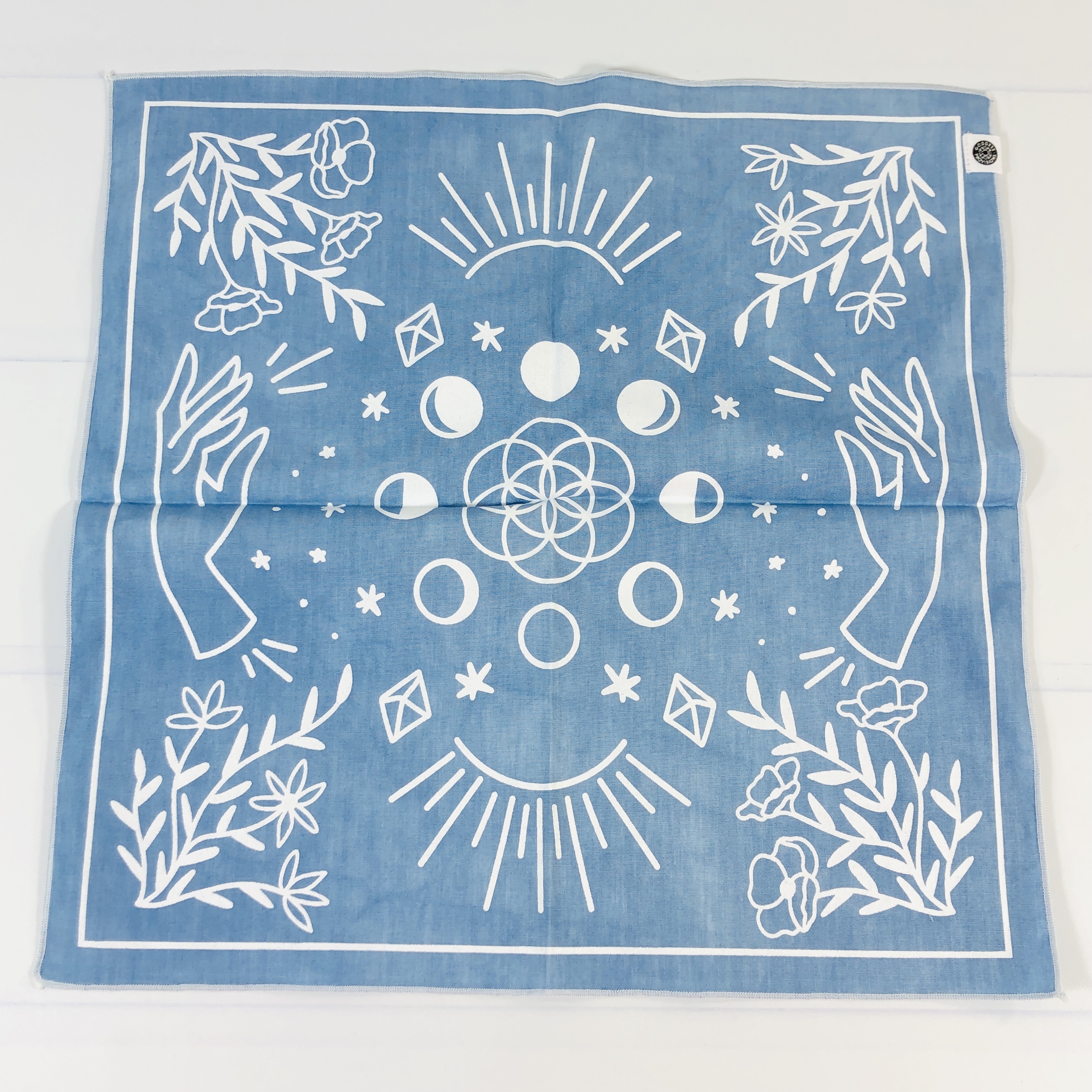 Access Our Eyes Indigo Altar Cloth ($25 listed value) This altar cloth is in a cool blue indigo shade with white screen printing. It was made in Bali with crystal-infused selenite ink and the fabric is organic.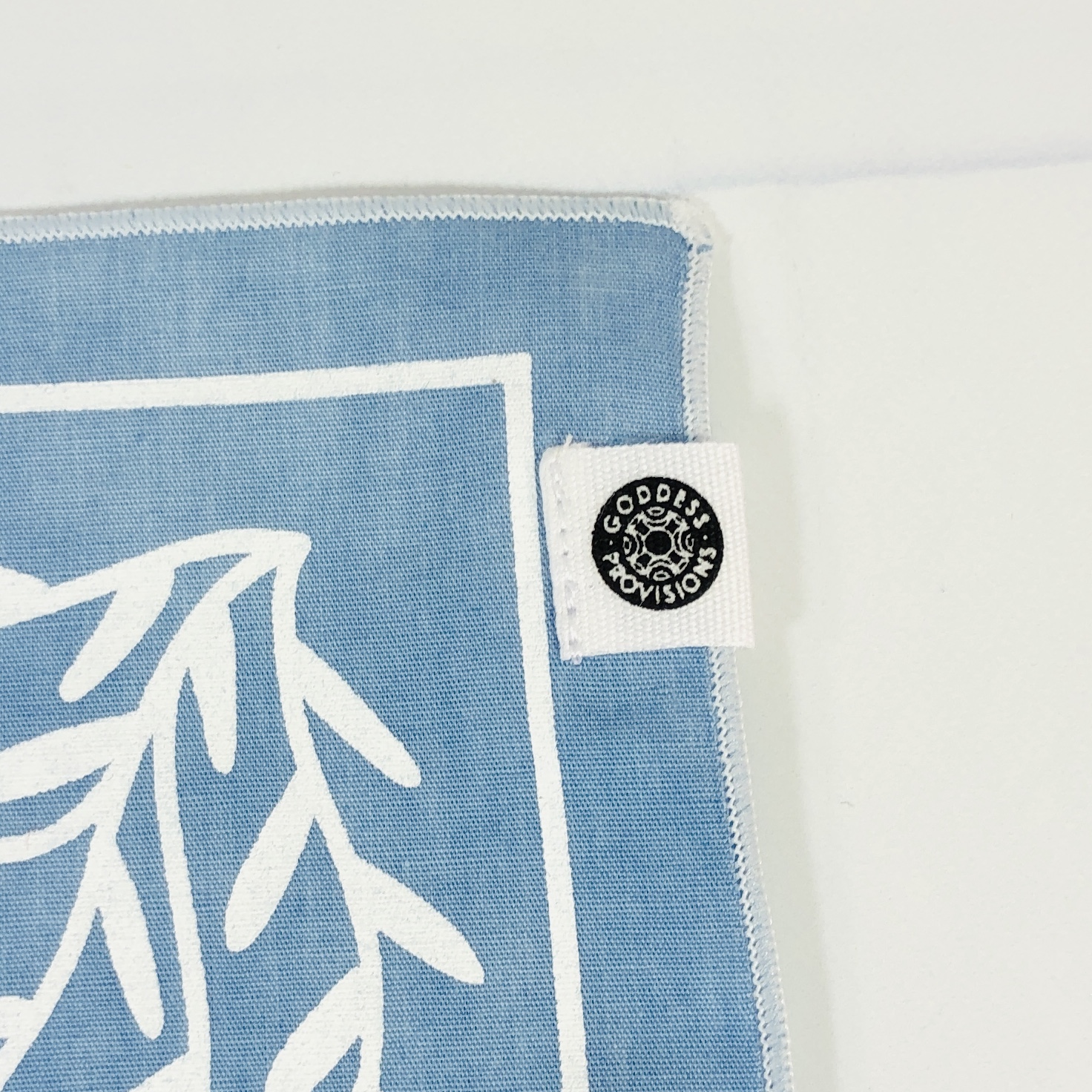 The cloth is 12″ square and it has the Goddess Provisions tag attached.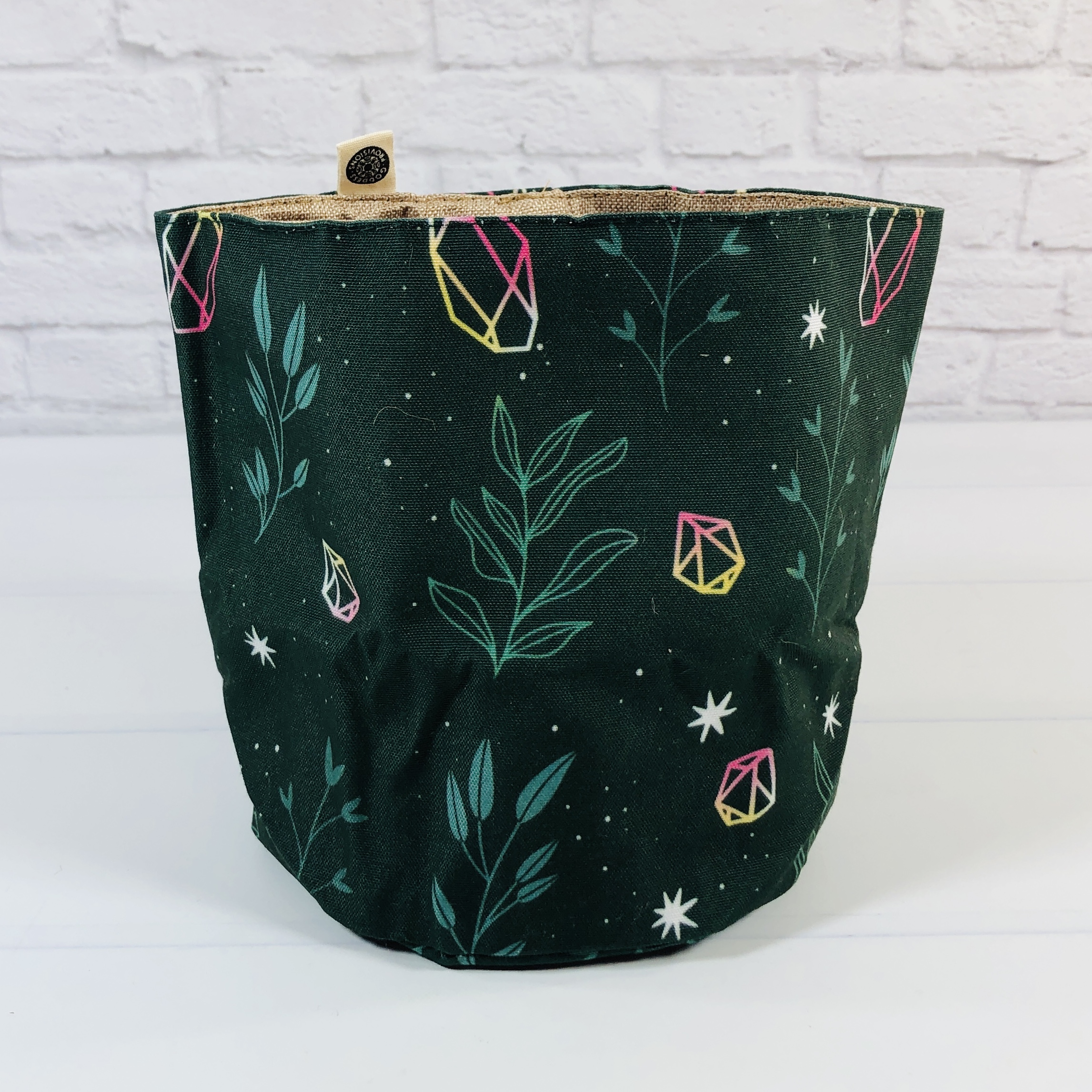 Fabric Plant Pot Holder ($22 listed value) is collapsible so it can be easily stored when not in use. One side is forest green with crystals, stars, and foliage all over.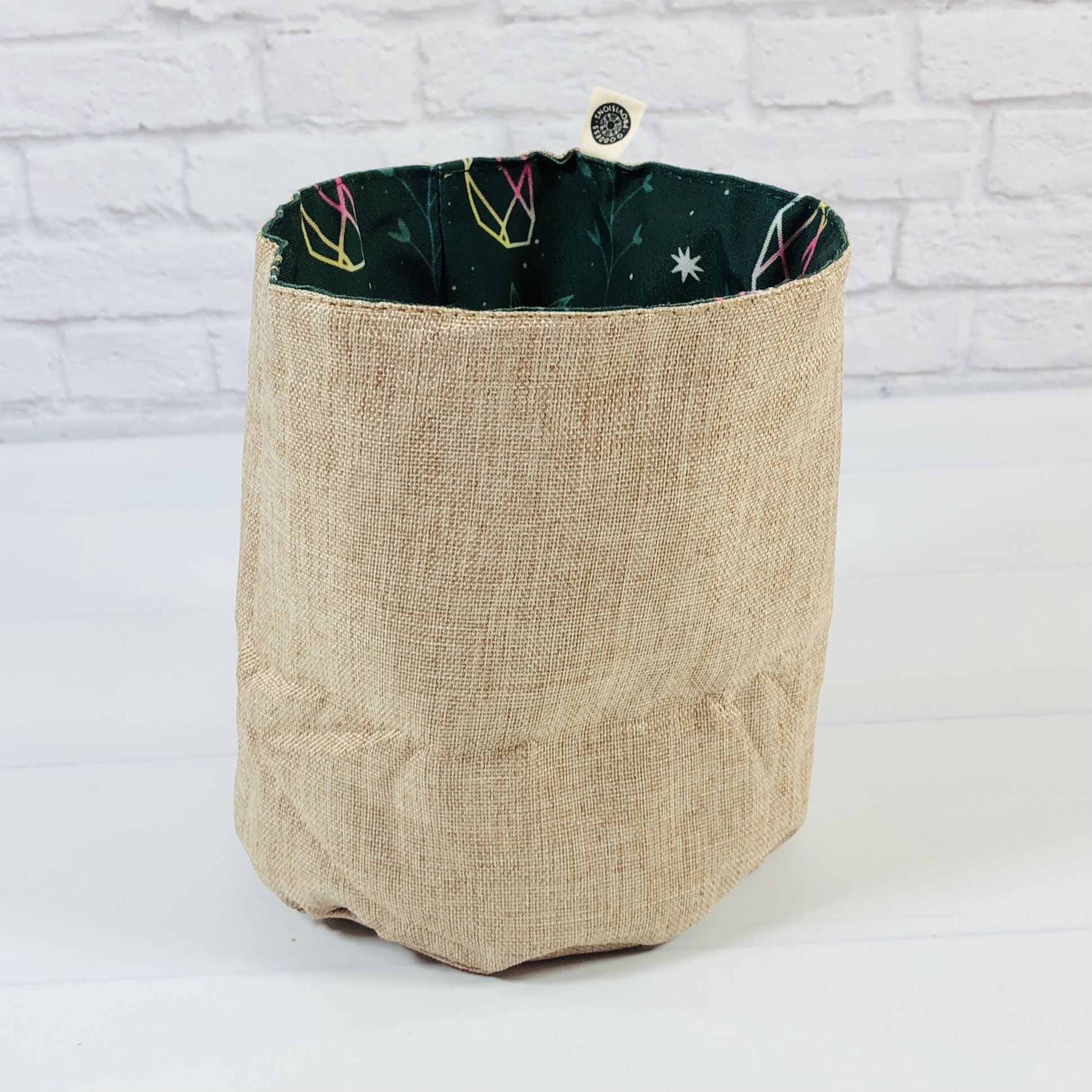 The opposite side is brown tweed and in both cases the top can be folded down for a contrasting effect. The bottom is about 5″ across.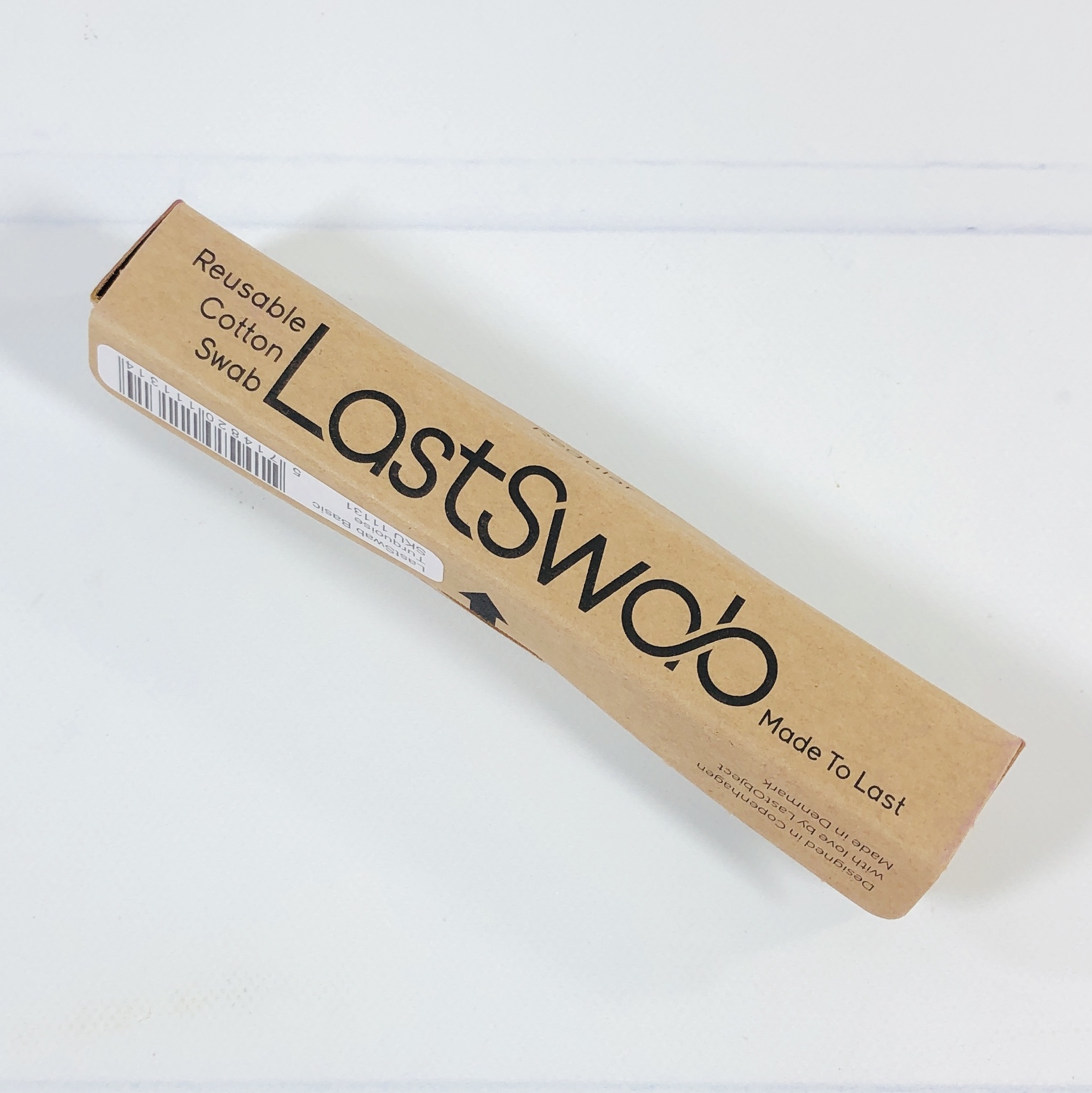 LastSwab Basic Reusable "Cotton" Swab in Turquoise ($12) is a plastic alternative to traditional cotton swabs, the idea being that it can replace 1000 Q-Tips in its lifetime.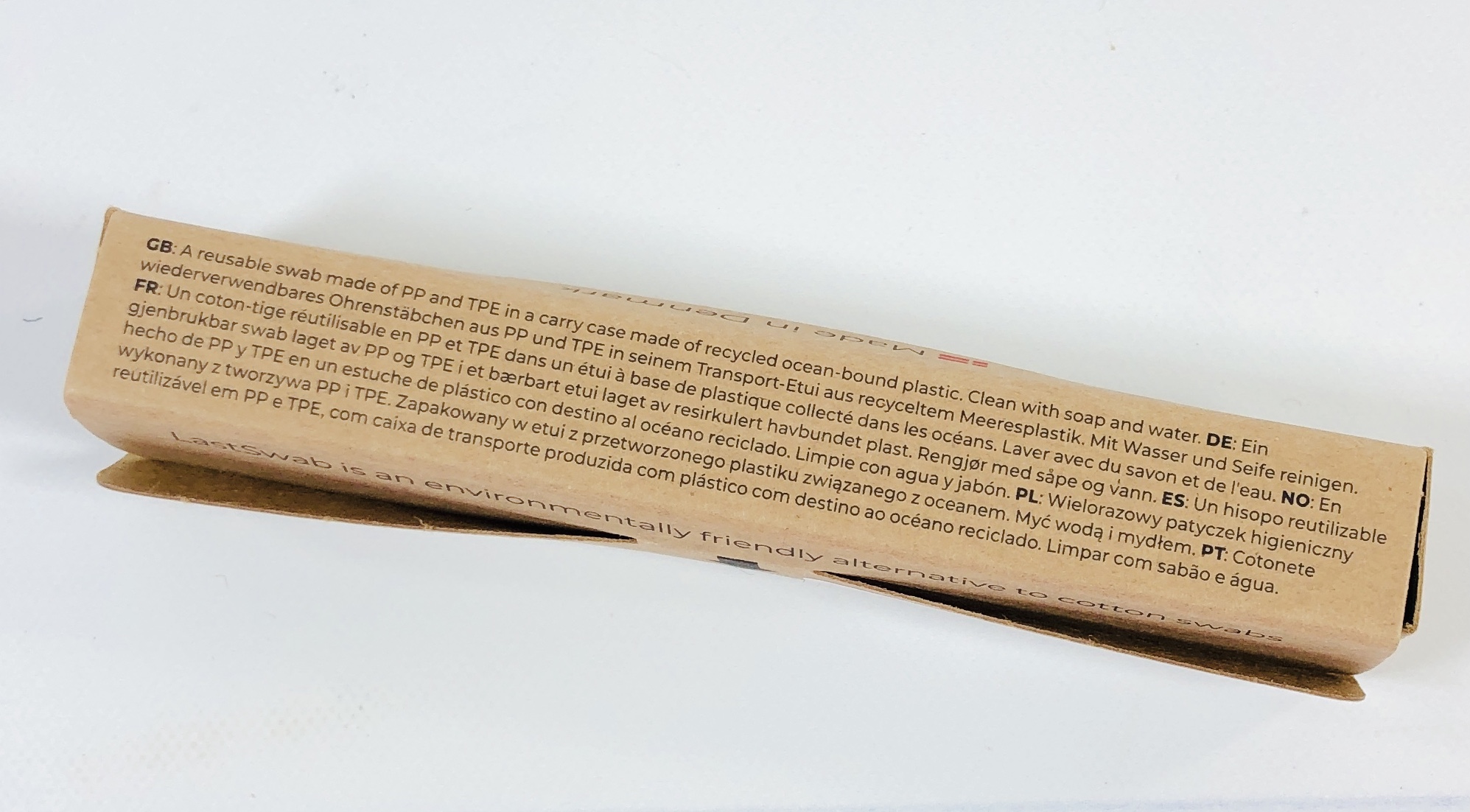 The ends are made of TPE and the stick is polypropylene. It comes in a case made of ocean-bound plastic.
It has bumpy ends instead of smooth, although there is a beauty version that looks like it might be smoother. It can be used in whatever way you think it should be, although I'm not going to tell you where to use it. I typically reach for a cotton swab to catch the water drops that get in my ears after a shower, but this doesn't really help in that situation. It should be washed with soap and water after every use and can be sterilized with rubbing alcohol.
Gemstone Organic Earth Magic Roll-On ($20) A rollerball of essential oils in a carrier oil and with bits of gemstones is a handy way to take stones everywhere you go!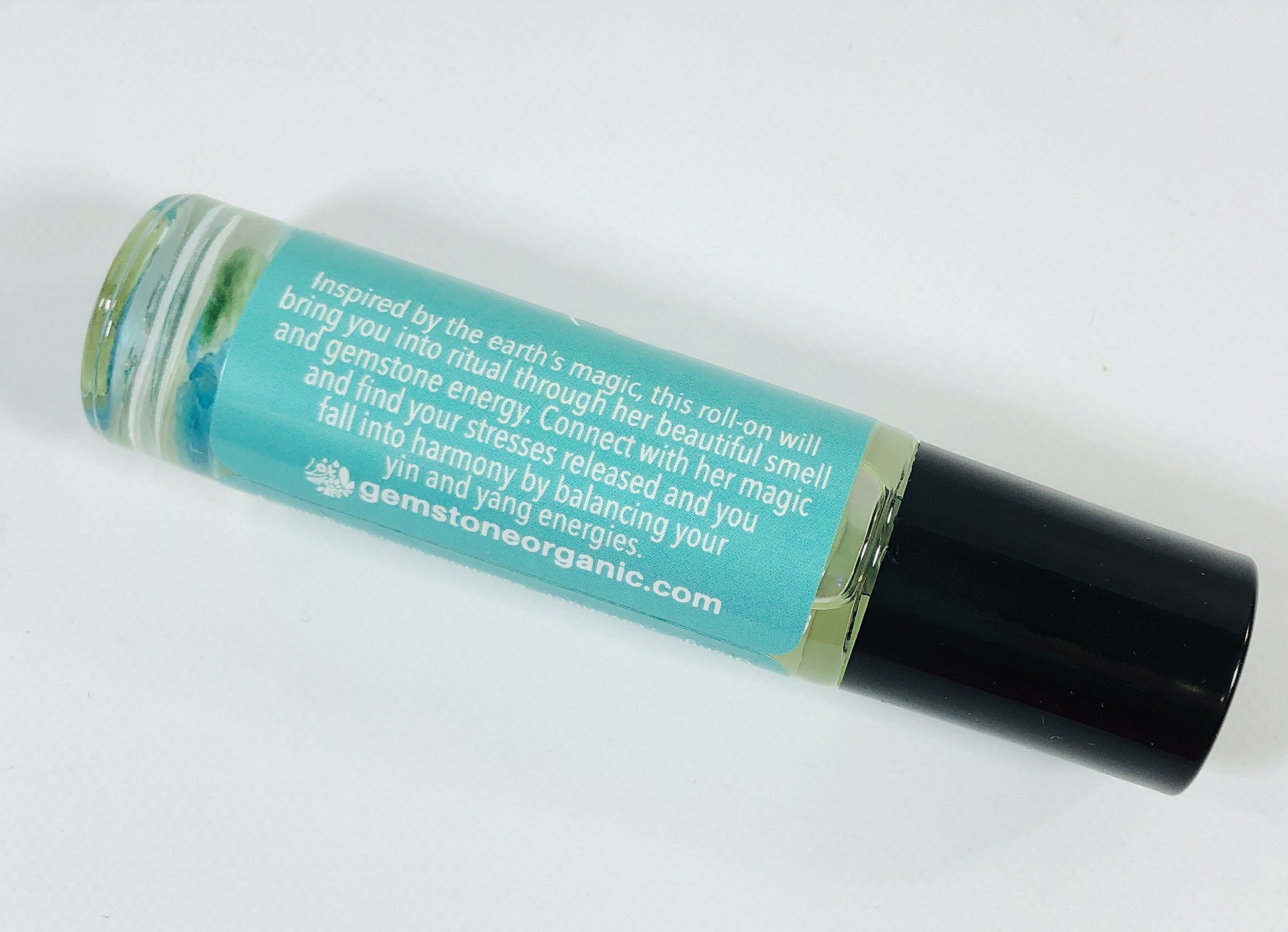 This rollerball has MCT oil as the base and it is scented with lemon, blood orange, and lavender essential oils. The stones inside are moss agate and neon apatite. Moss agate is supposed to speed healing while neon apatite is supposed to awaken the inner self.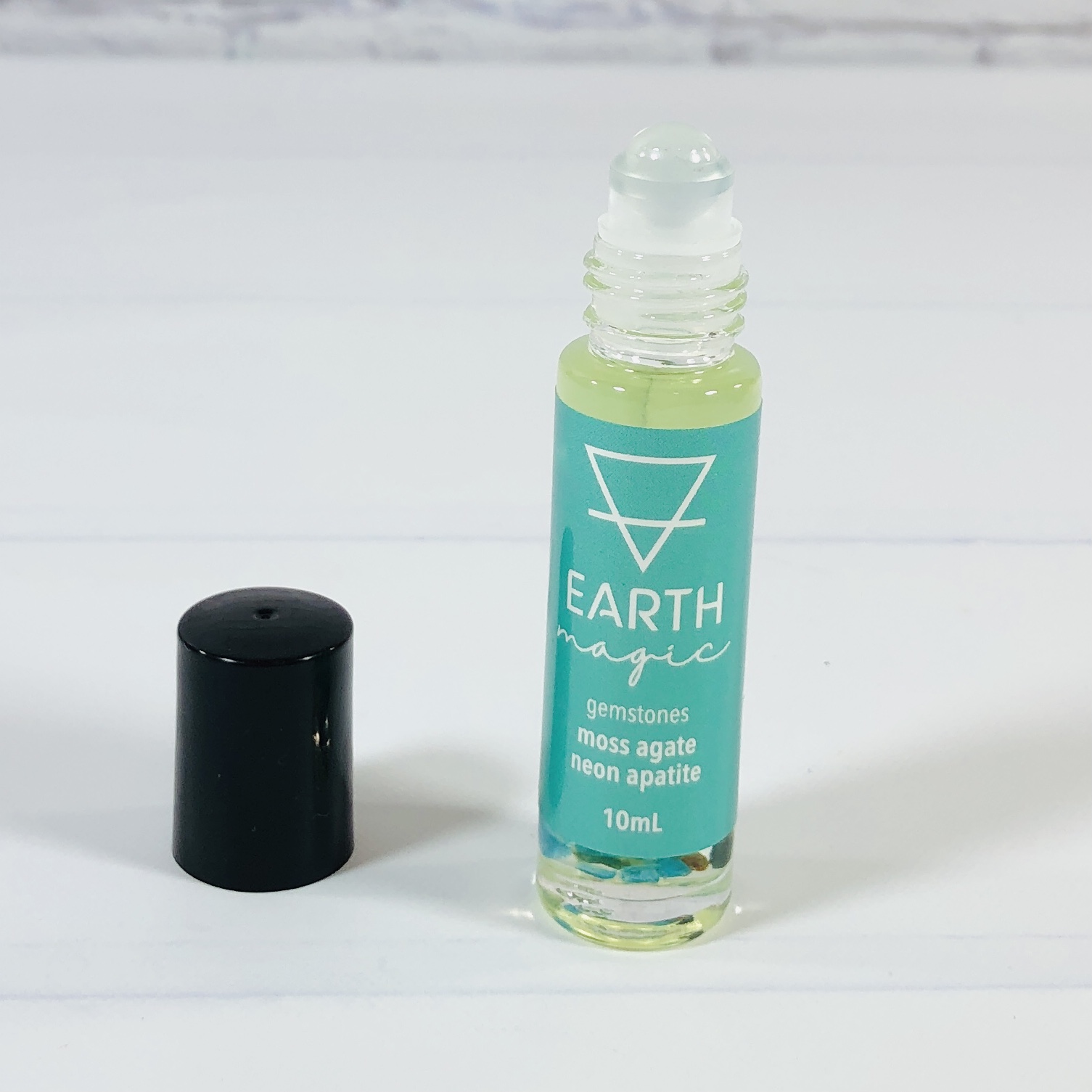 Give it a good shake and roll it on over pulse points. I loved the uplifting scent, it reminded me of tangerines!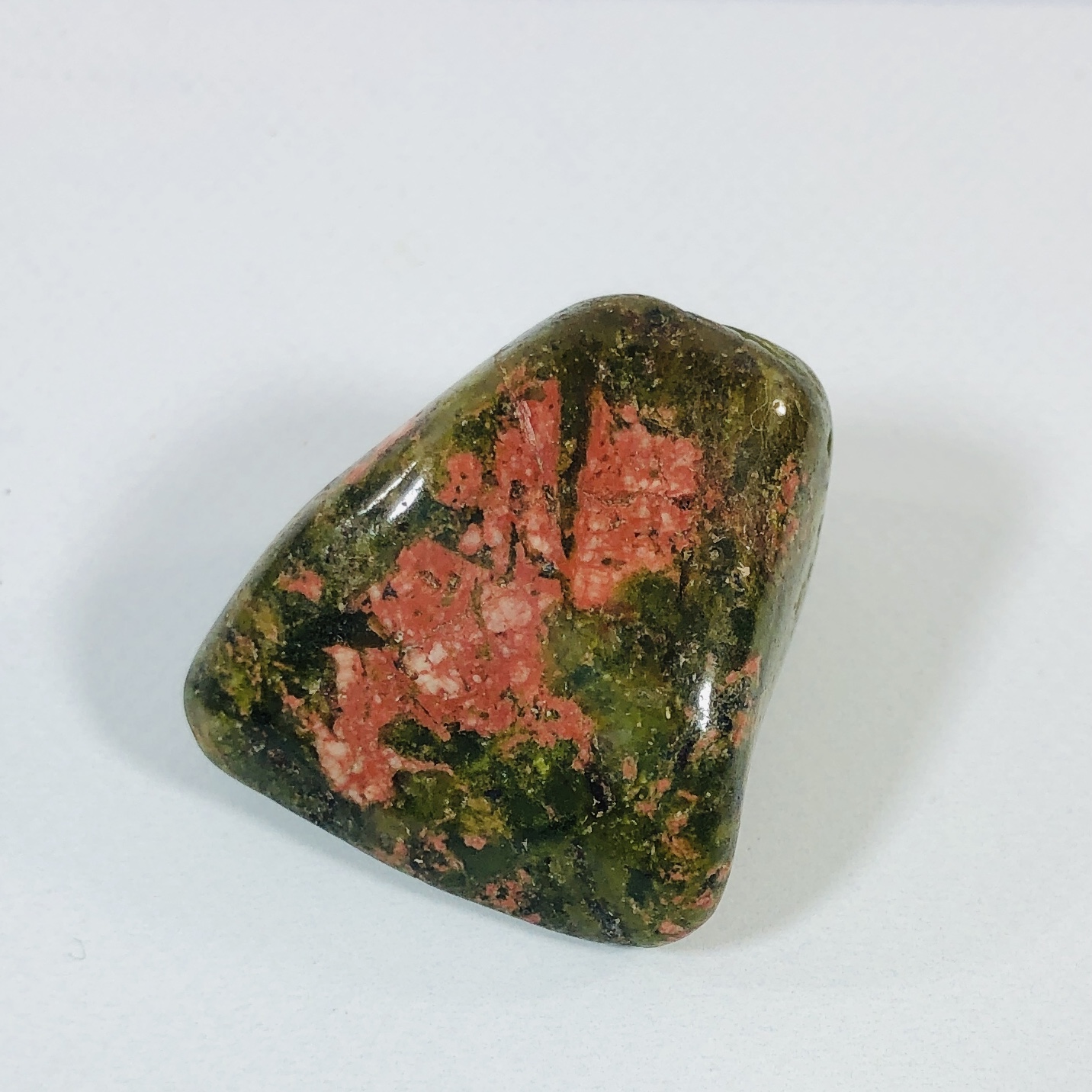 Unakite ($4) I had never heard of unakite before but isn't it stunning? I am happy to add this rock to my collection!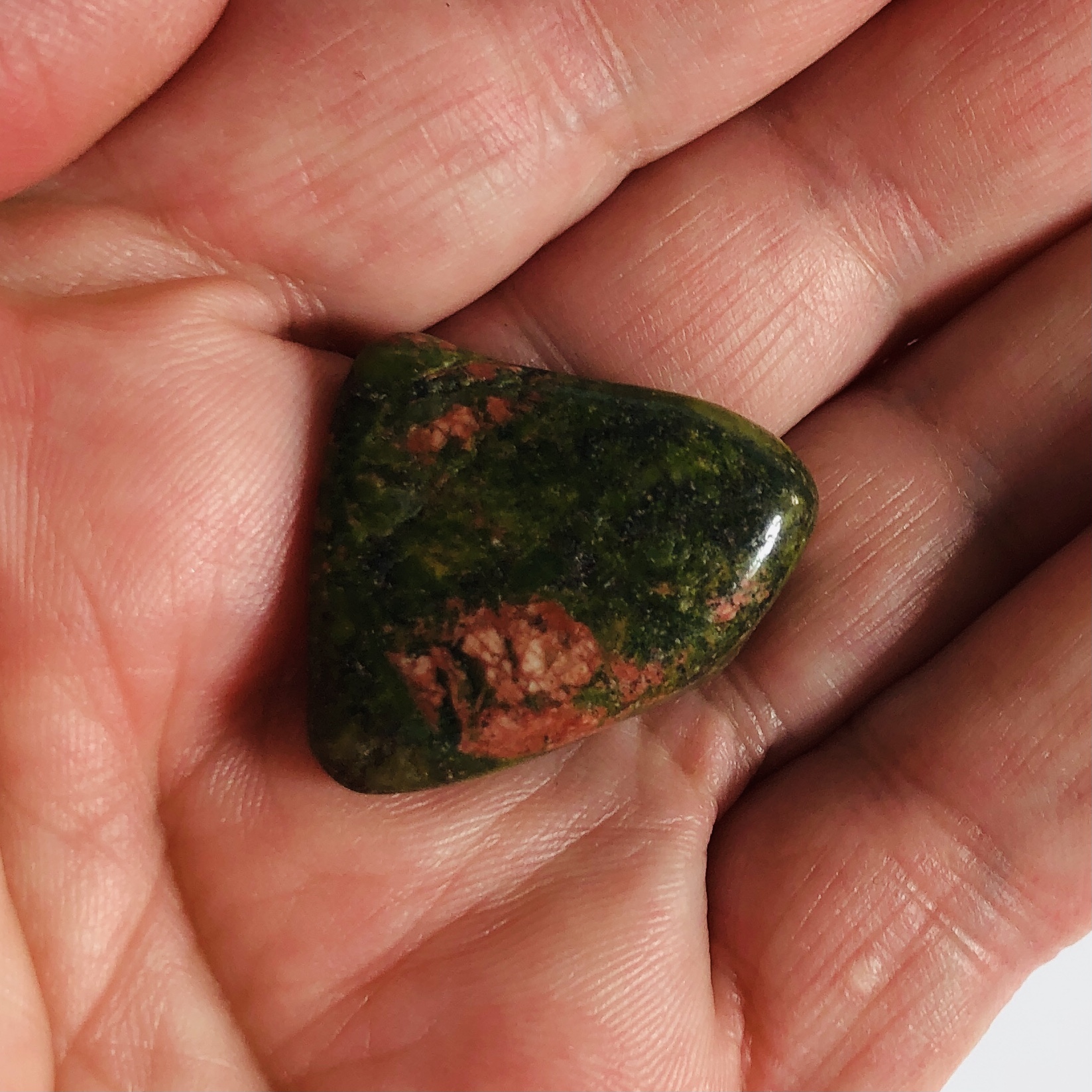 Unakite is supposed to open the third eye and also helps keep one grounded. It may also help with recovery after an illness. It feels pretty smooth with a couple indentations here and there. The color combo is so cool!
Insight Editions Gratitude Candle ($15 listed value, $9.99 on website) Insight Editions has fandom gifts on their site in case you need Harry Potter or Game of Thrones inspired goodies. The candle I linked to doesn't have a crystal and the scent description is different but the tin is the same, and what a beautiful tin it is.
Don't forget to keep children and pets away from the open flame.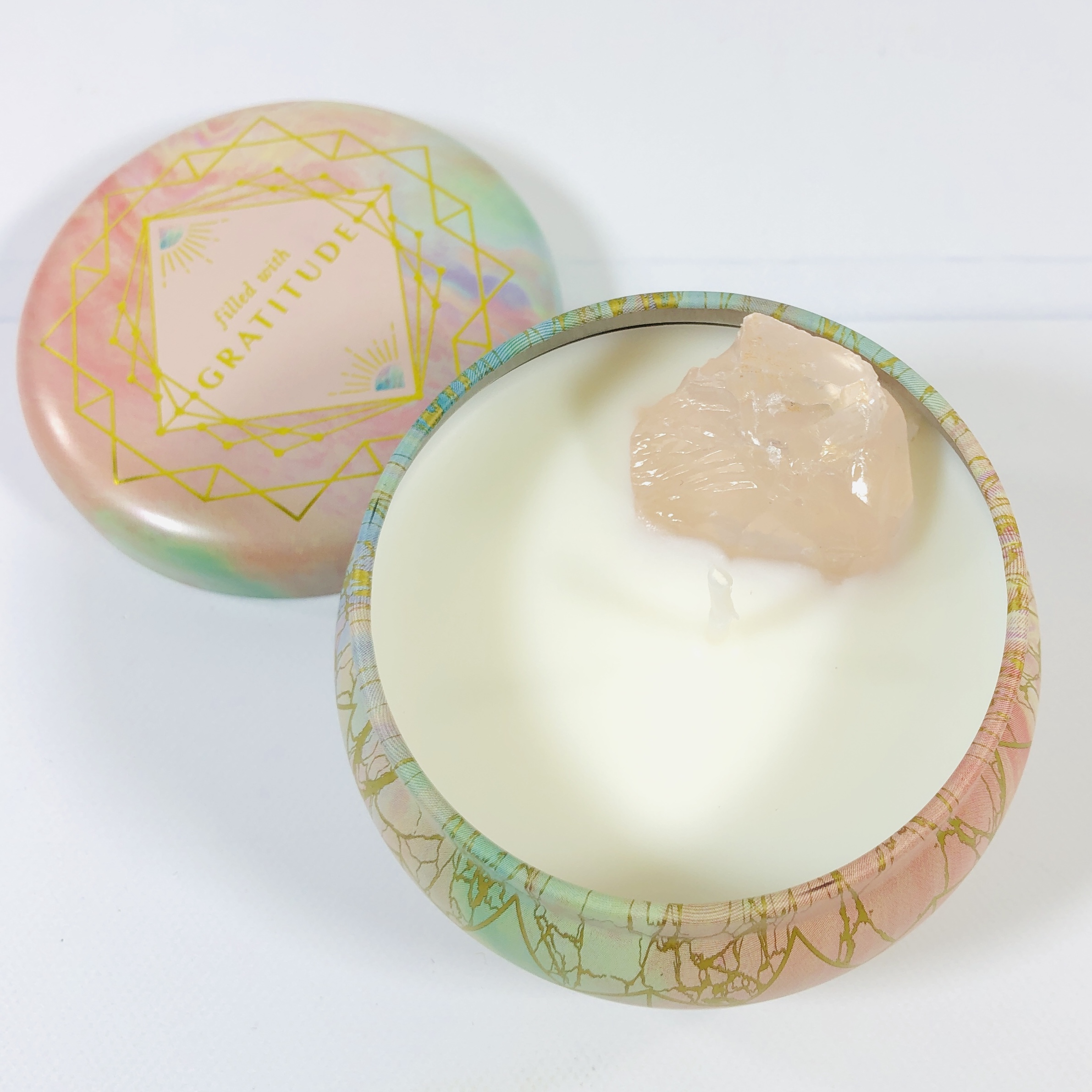 Inside this gardenia-scented candle is a sizeable chunk of rose quartz. The scent is very floral but it isn't very strong when it burns so there's no fear of being overwhelmed by the fragrance.
Cosmic Flora Socks ($11 listed value) If you do a search for floral mesh (or transparent or sheer) socks you will find similar styles, although I couldn't find any with crystals.
The socks are a nylon and cotton blend.
The cuff, heel, and toes are lilac-colored while the body is sheer. There are crystals, stars, and leaves all over, just like the plant holder!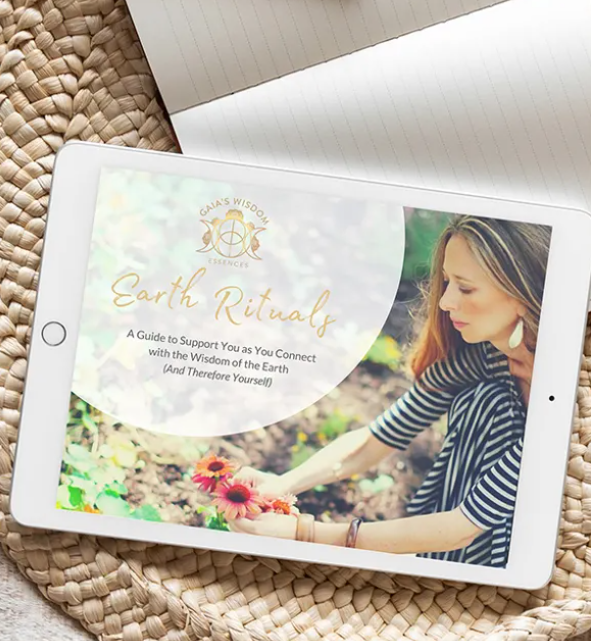 Rounding out the box is a digital bonus ($44 value) from Gaia's Wisdom Essences. It discusses ways to help you connect to the earth and nature all around.
What a lovely May box from Goddess Provisions! I love the Earth Magic theme and look at those colors, everything was soothing and just so pretty to look at. I enjoyed burning the candle and of course the socks are adorable. I am excited to add unakite to my collection and of course the essential oil roller ball smells amazing, I love its uplifting citrus notes. The swab is supposed to fight single use pollution and the online bonus sounds interesting to me!
What do you think of the Goddess Provisions box?