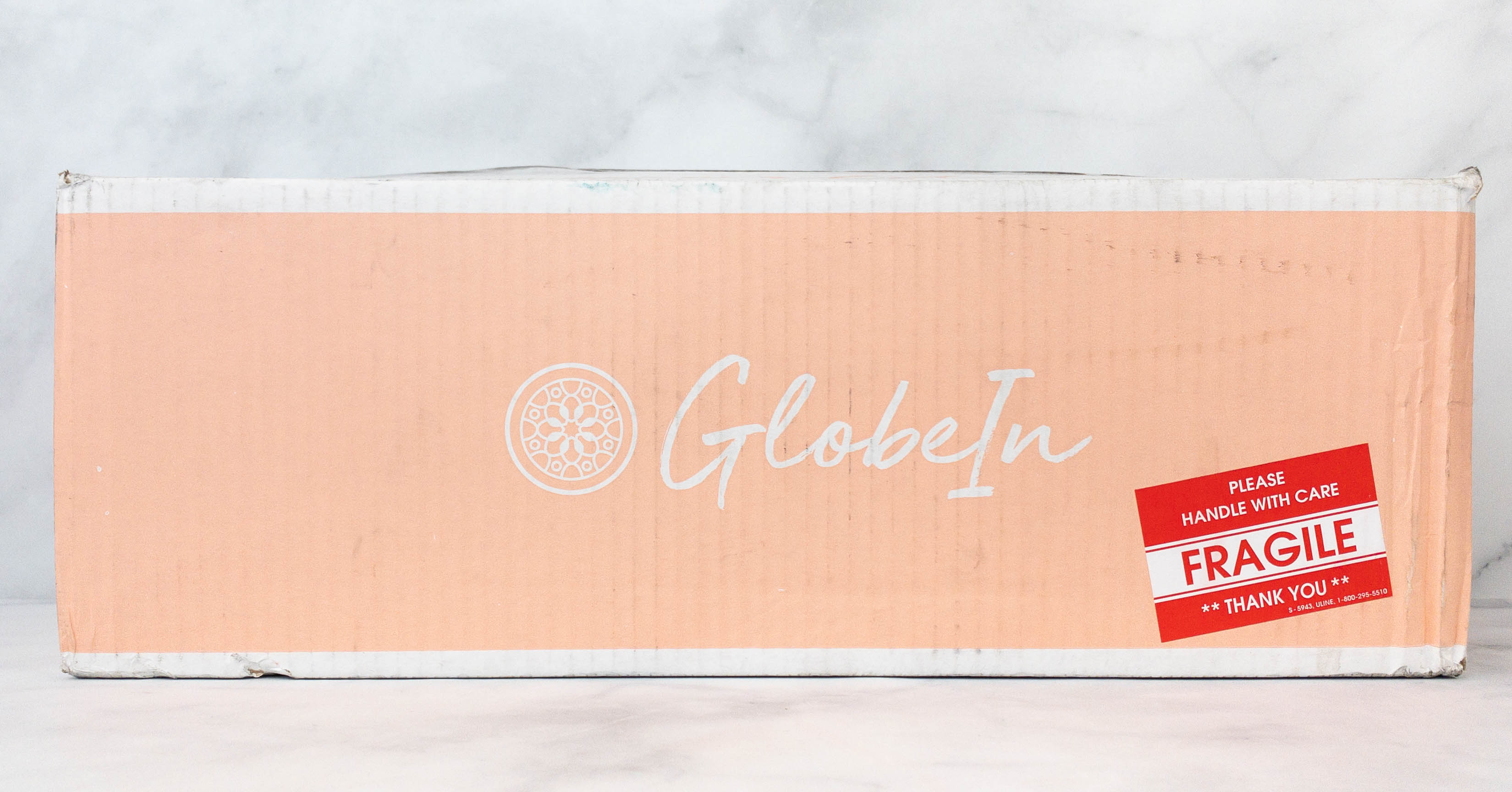 The GlobeIn Artisan Box Club is a subscription that sends handcrafted products from around the world. All items are produced either by collectives that are fair trade certified or that respect and adhere to fair trade principles. All artisans and farmers whose products are distributed by GlobeIn are paid a fair wage for their products.
This subscription is currently experiencing extreme delays. In addition, when you sign up, most of the advertised boxes are unavailable. Subscribers report purchasing shop items that go out of stock, and the inability to receive a refund – only credit is offered. While we did receive a review box in a timely fashion, we don't think this is indicative of GlobeIn's current status.  Some subscribers are starting to receive their boxes from 2-3 months ago, GlobeIn is still experiencing heavy delays on all their operations, including customer support emails.
DEAL: Get 50% off your first box on any 3-month GlobeIn Premium Subscription Box. Use this link and the coupon code TRYUS50 at checkout. OR get FREE Shipping on your first with code FREESHIP!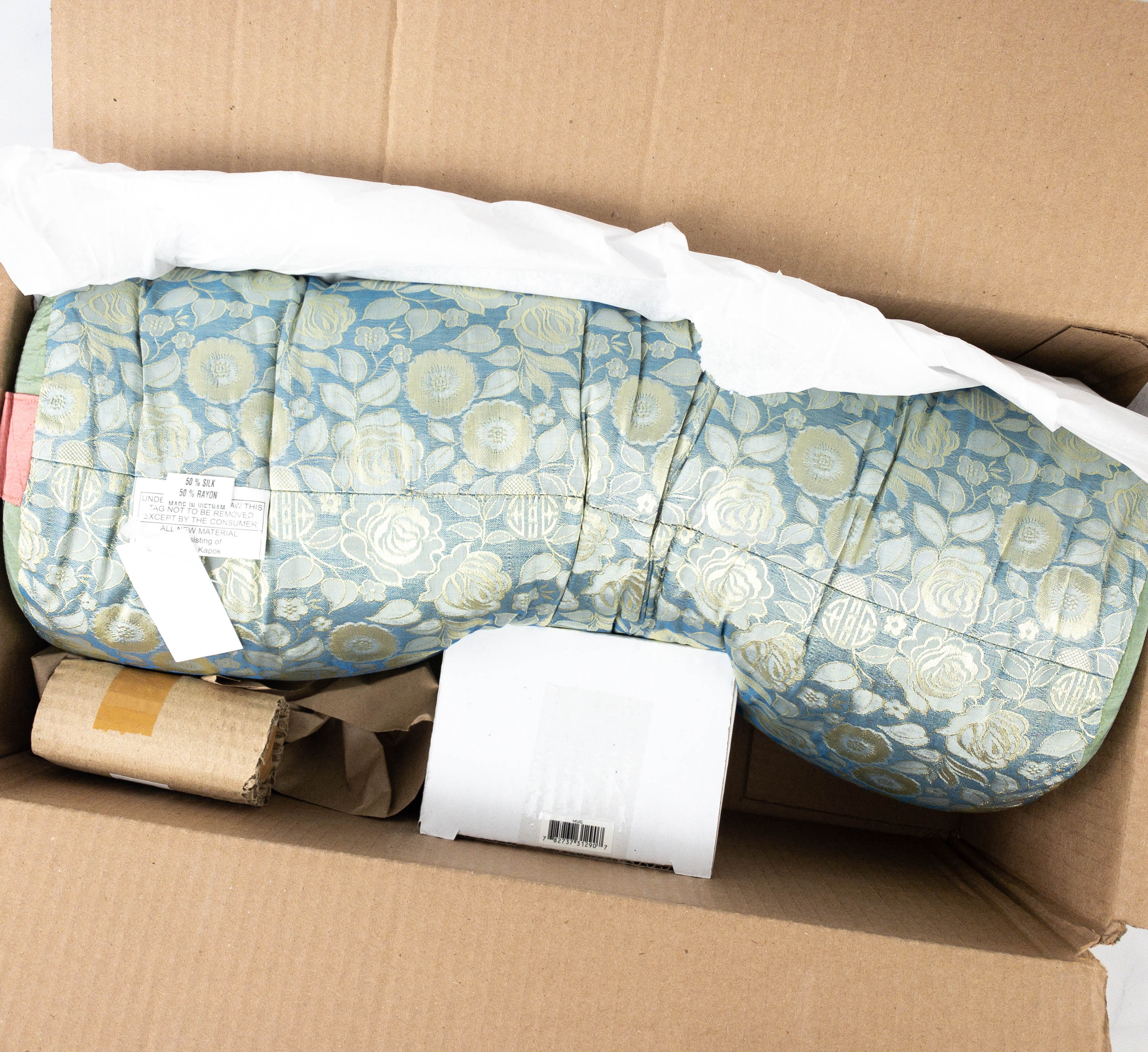 Everything was well wrapped and protected during shipping.
Instead of a booklet, they sent a card in this month's box.
It features brief stories of the makers, and there's also a link and QR code that directs you to the website where you can know more about them.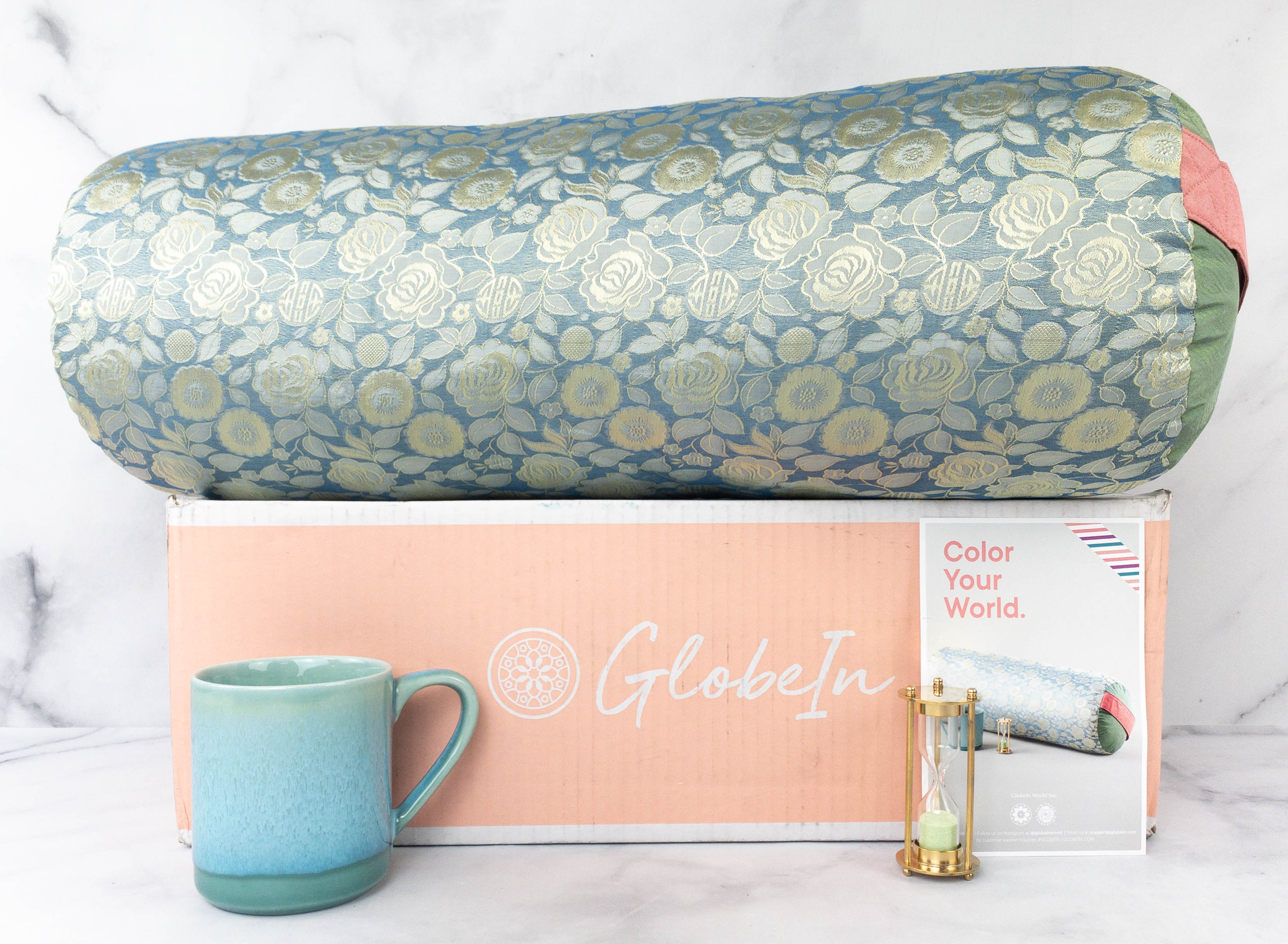 Everything in my PAUSE box!
Bolster Meditation Cushion – Vietnam. Bolster Meditation Pillows are used to help the body by supporting the natural curve of the lower back during meditation. It makes sitting still comfortable, even for a long period of time, so you can focus more on meditating.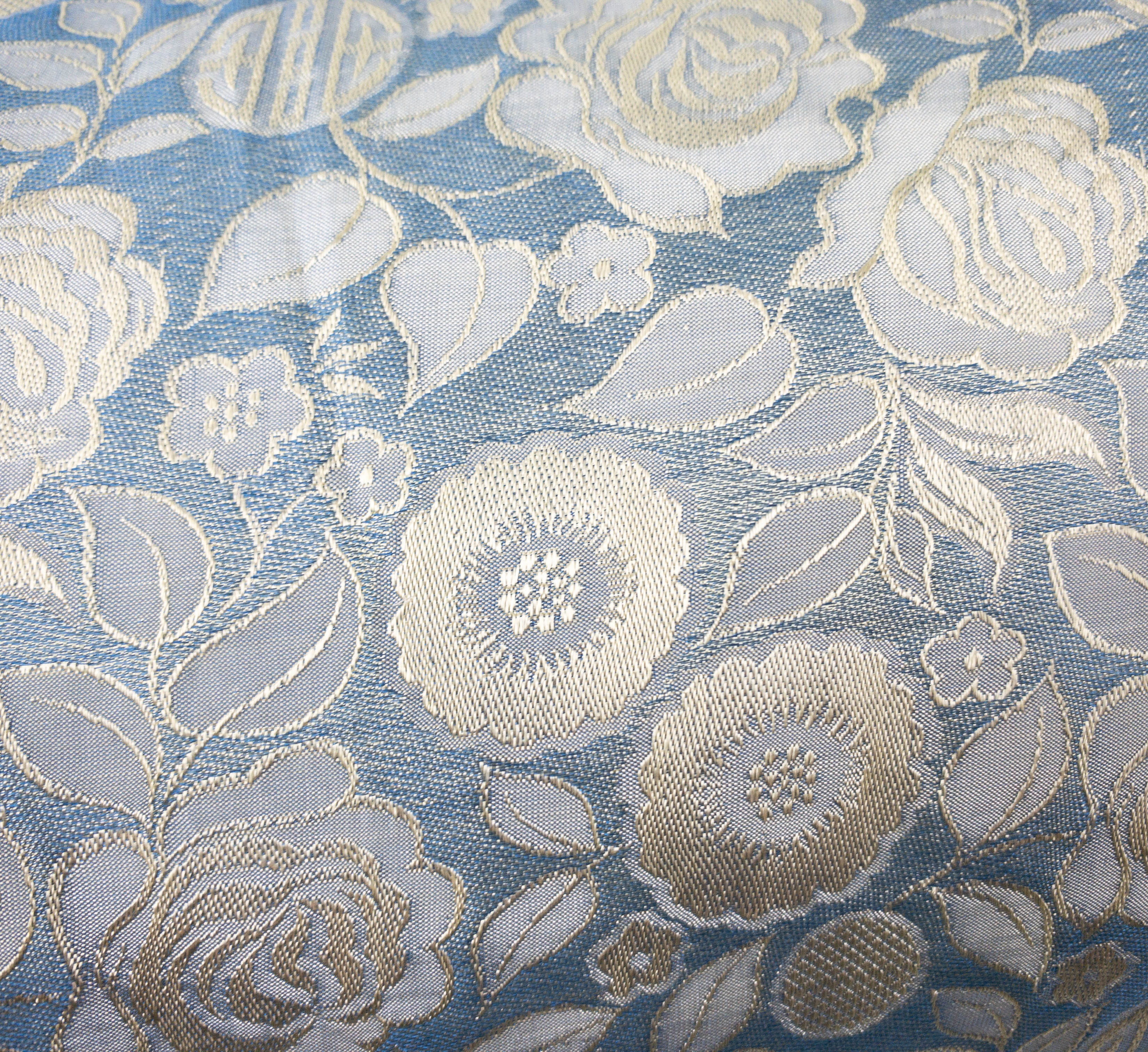 The pillow features an intricate pattern. It has a golden floral embroidery that looks good against the faint blue background.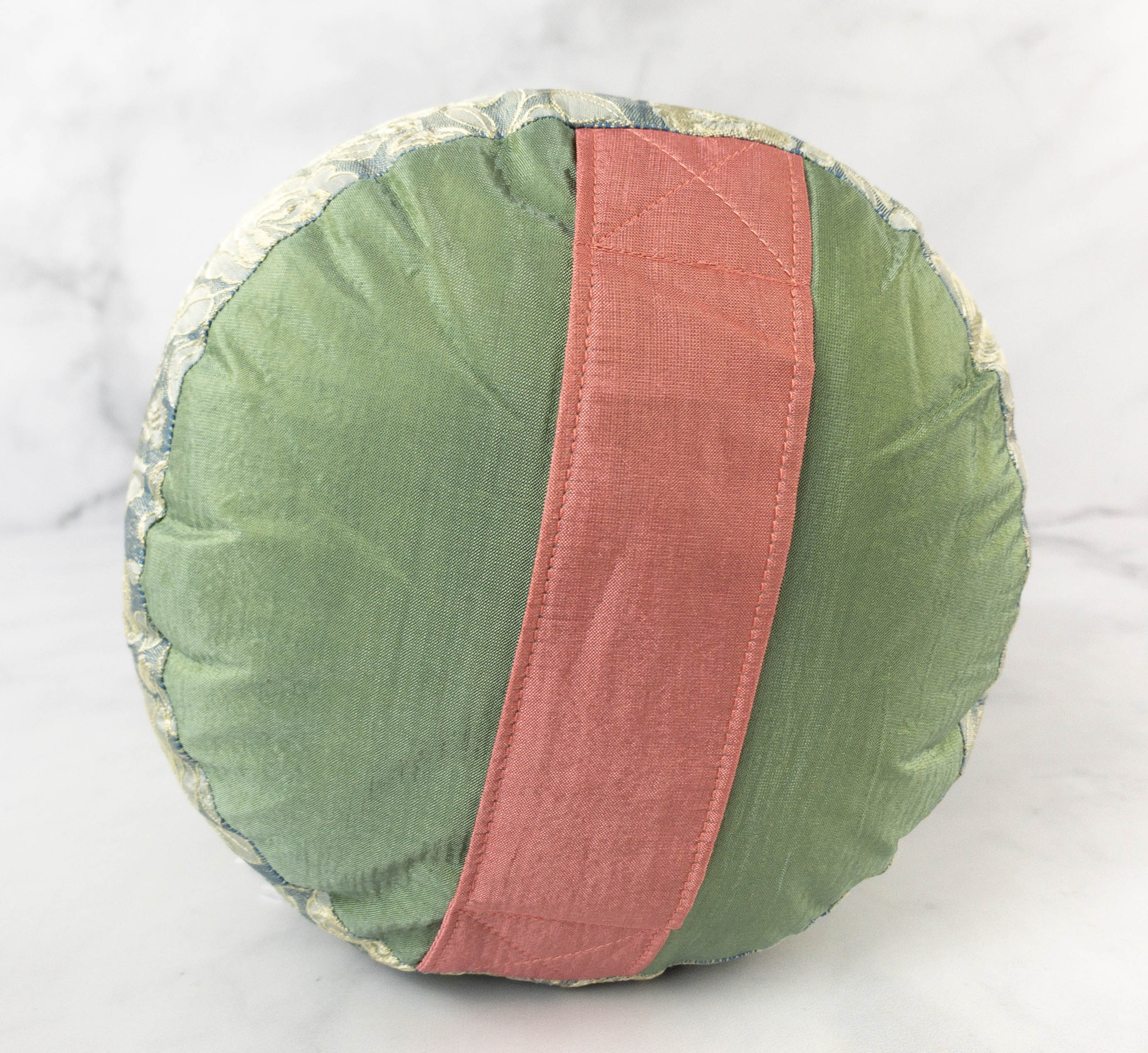 They also placed a holder on the side so you can carry it around with ease whenever you need to move around or change positions.
Reactive Glaze Tea Cup in Turquoise – Vietnam. Sometimes, it's good to take a pause while enjoying a drink. This cup is perfect for that purpose and it also looks great in turquoise!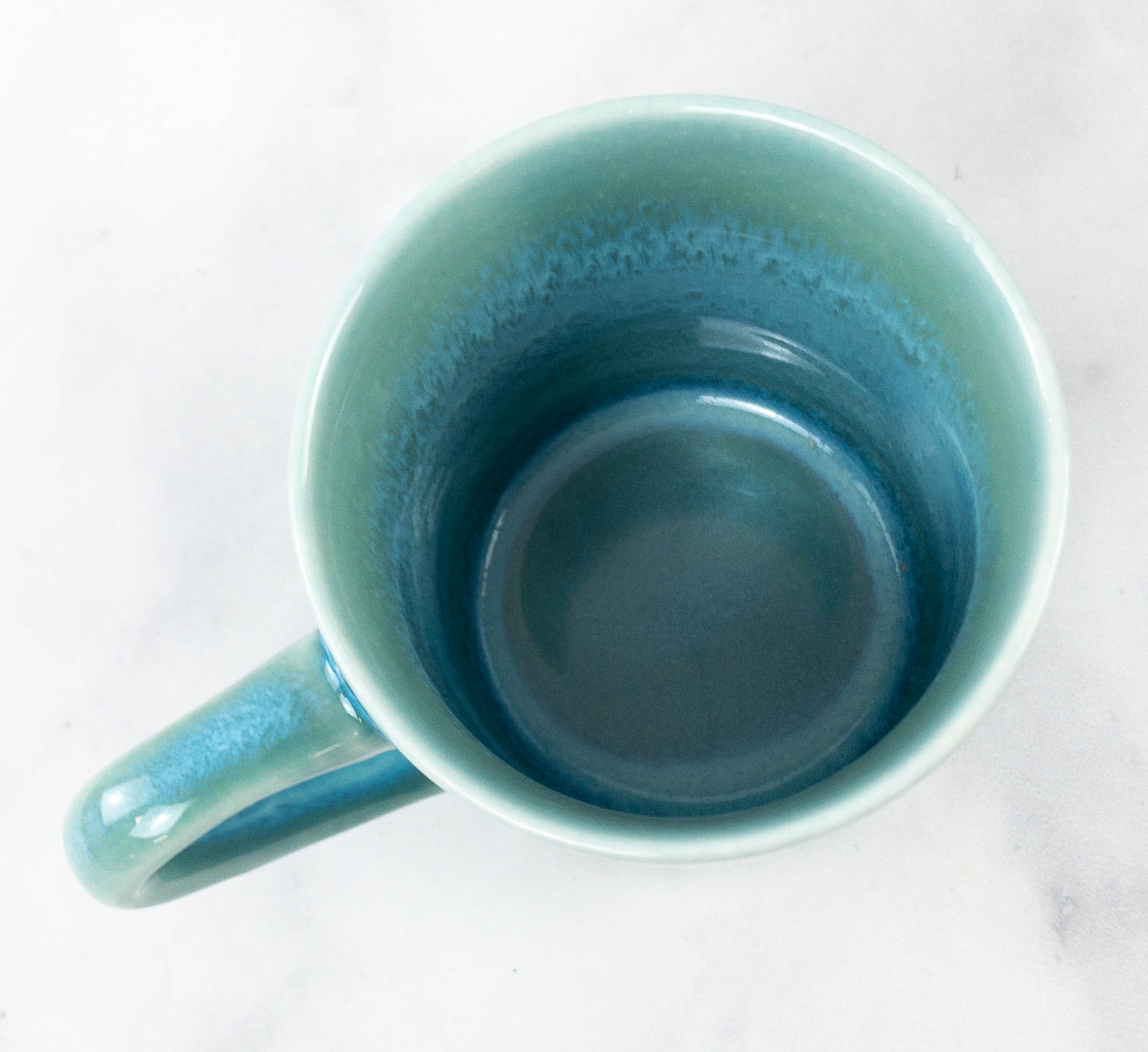 The mug is glazed, giving it a unique look and feel. The size is also perfect! It's not too big or too small, just enough for preparing my favorite hot chocolate.
1-Minute Handmade Hourglass – Lime Green. This handmade hourglass makes a great table display. I love the golden hardware as it made the piece look ethereal.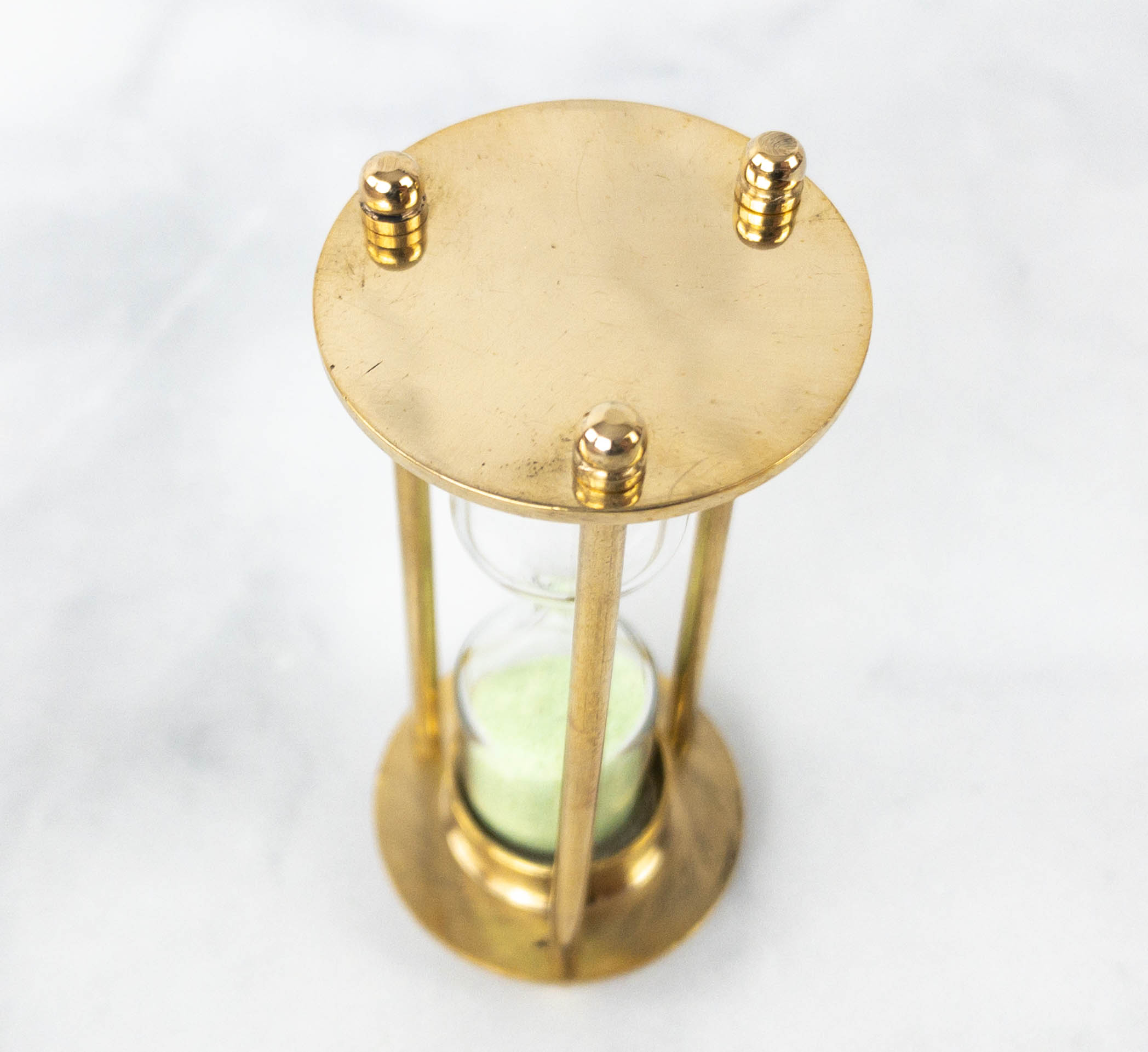 It also has a rugged feel, as it was not polished to perfection but I think it just adds more character to it.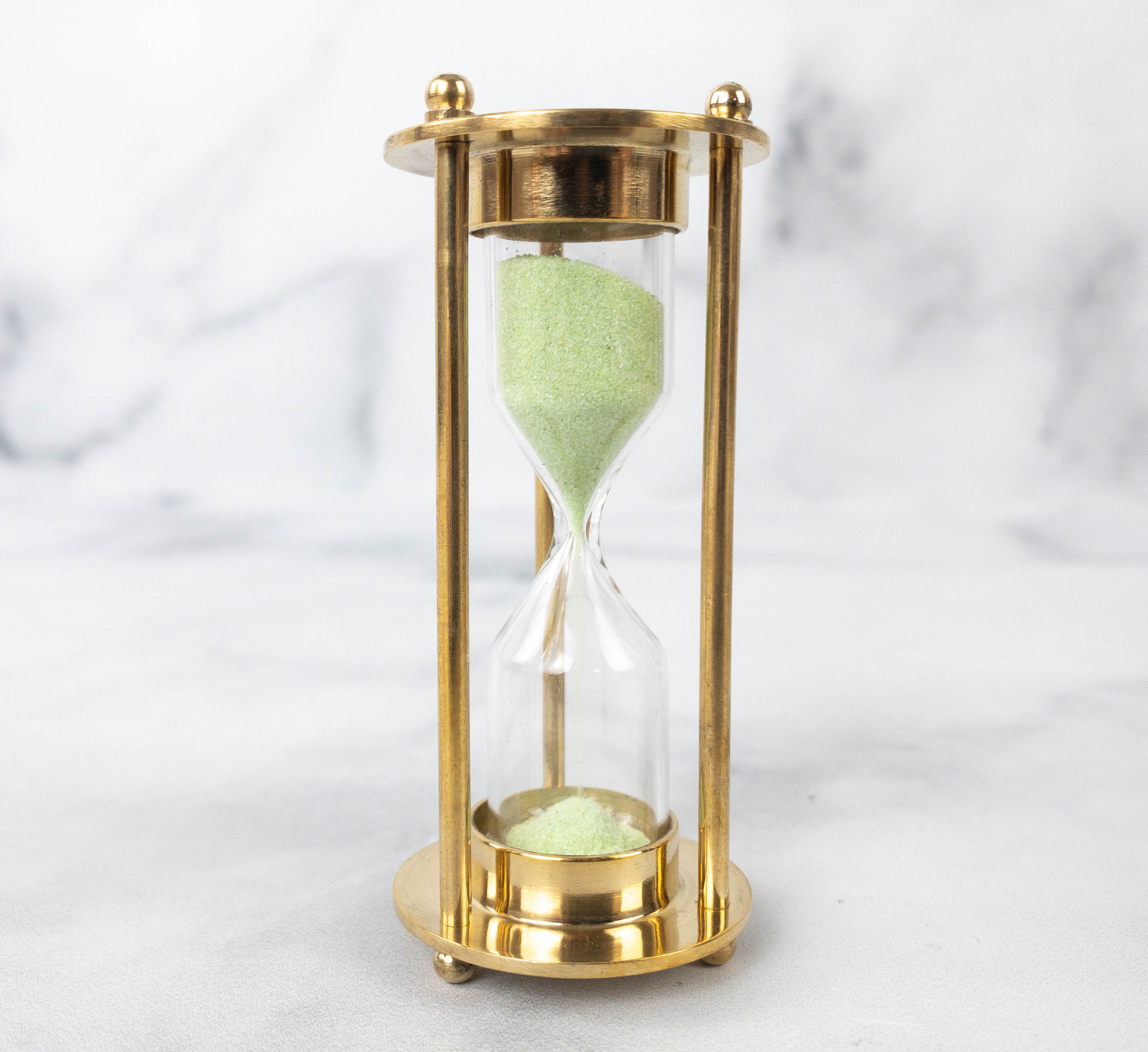 On the inside, it contains lime green colored sand which gives a nice harmony to the whole look. This hour glass runs for a minute so you can use it as a timer for when you need something done in less than 60 seconds or even for your short meditations!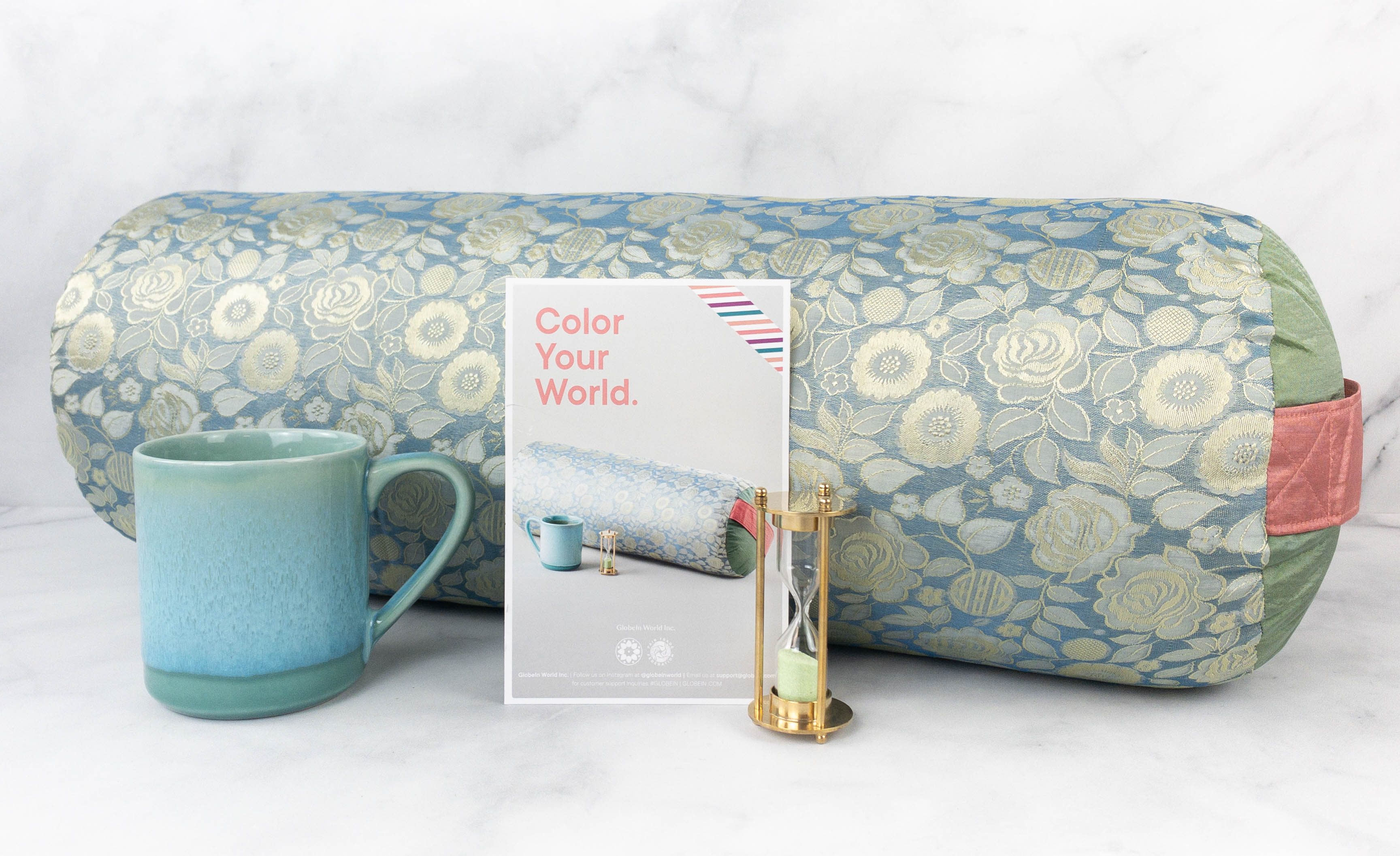 Here's a final look at everything I received this month!
The artisanal items in this month's are perfect for when you just need to take a pause or to slow down. My favorite item would have to be the mug! It's not just pretty, it's also the one that I feel like I will use the most. The other items are also good if you're into meditating. Overall, everything is good quality and the curation is also cohesive. It's always good to support artisans from all over the world through this subscription, but I hope they do something about the heavy delays on deliveries and even on customer support!
What do you think of this GlobeIn Artisan Box?

Visit Globe In Artisan Box Club to subscribe or find out more!