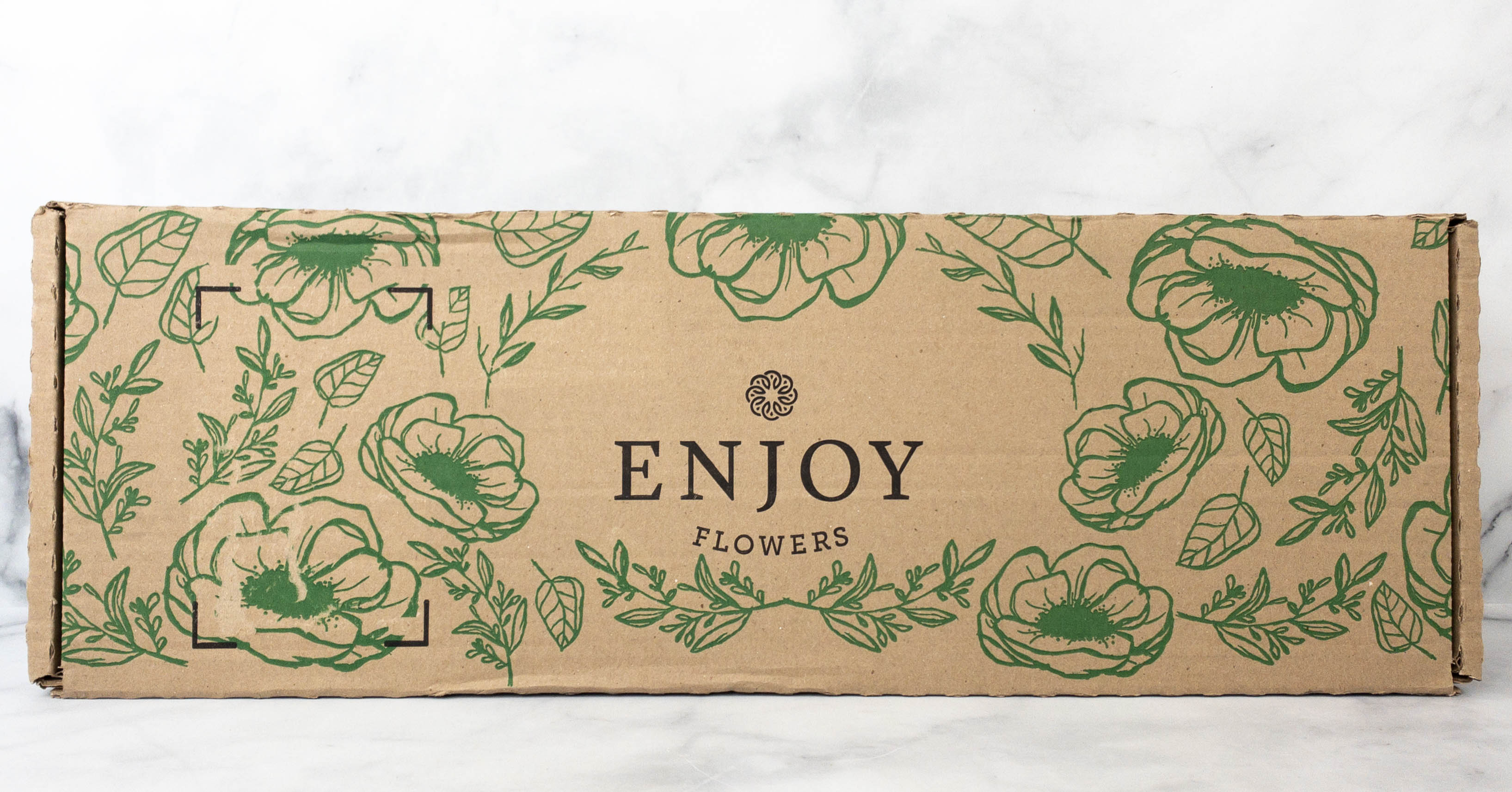 Enjoy Flowers is a flower subscription service that brings long-lasting fresh flowers once or twice a month. Bouquet prices start at $38.25 per delivery and include free shipping. They deliver freshly cut flowers then shipped directly from eco-friendly farms in Colombia, and freshness is guaranteed. You can choose from their different product collections: Signature, Farm Fresh, and DIY!
DEAL: Want to try Enjoy Flowers? Get 15% off month-to-month subscription on Signature or Farm Fresh Collection! Use coupon code HELLO15 OR Get 10% off SITEWIDE when you use the coupon code HELLO10 at checkout.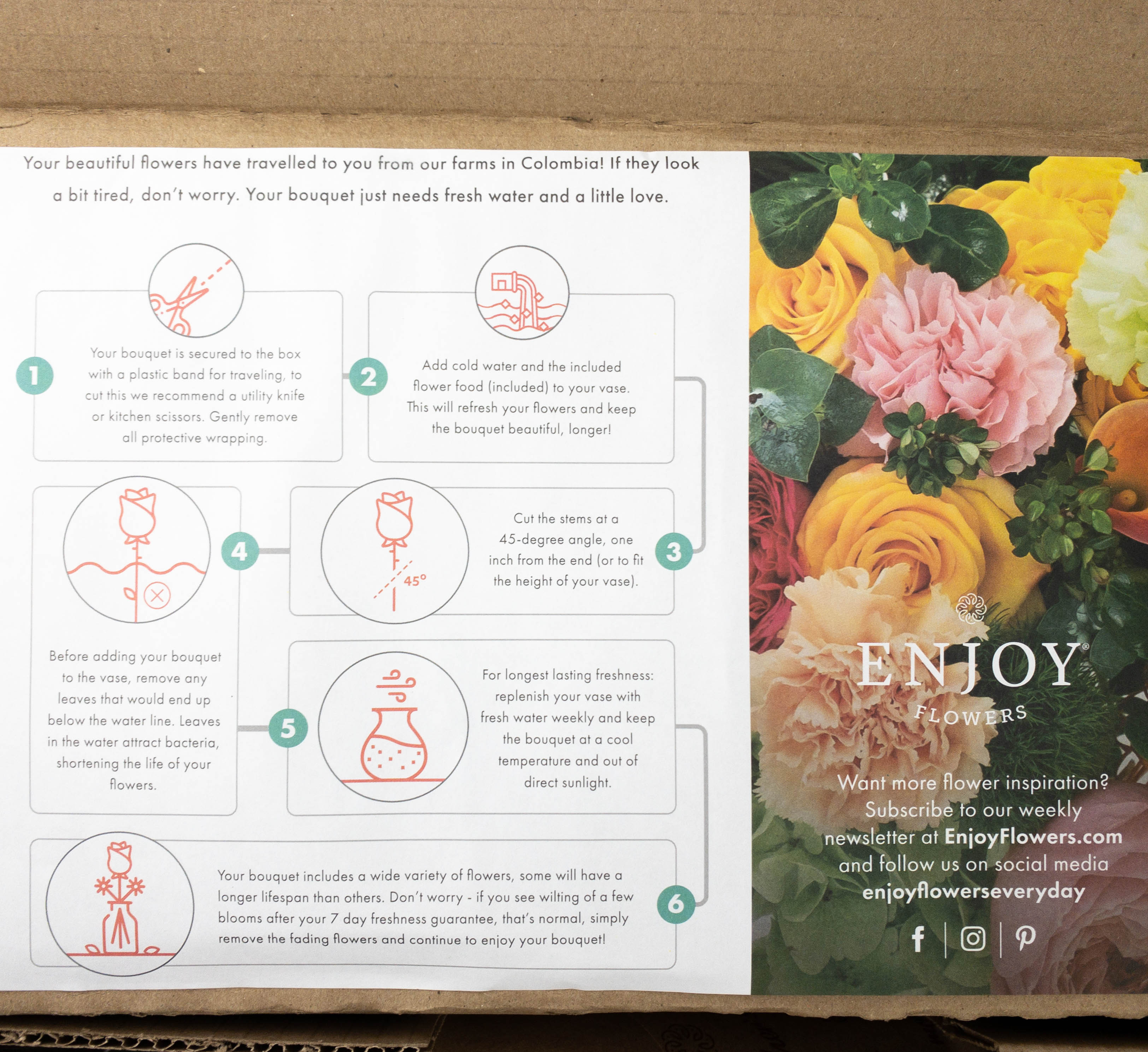 The flowers came in a sturdy brown carton box. It also has instructions on how we can make the flowers look more appealing since they have travelled a long way and they may look tired.
They also included a card reminding us to recycle!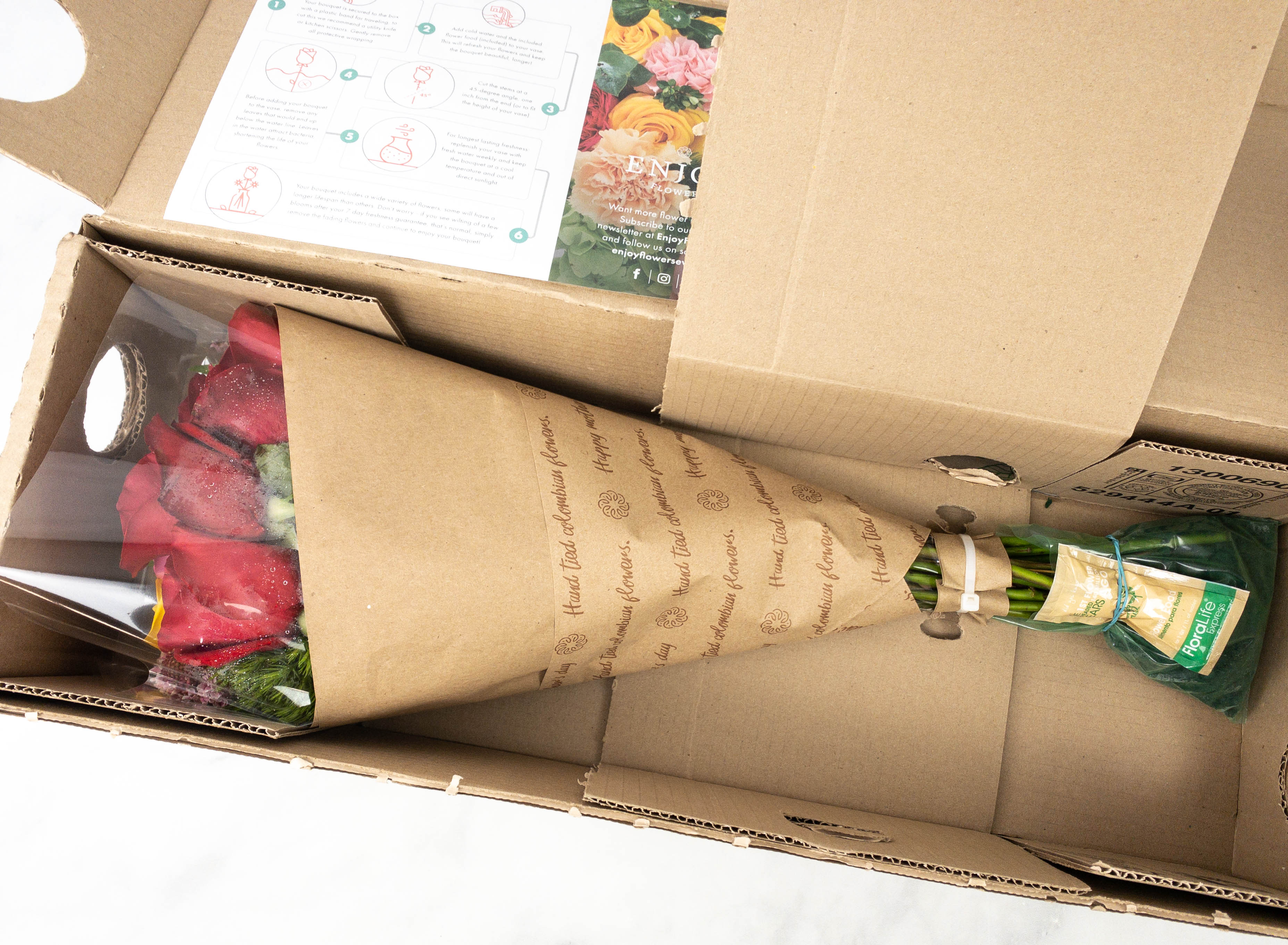 Everything was neatly packed inside.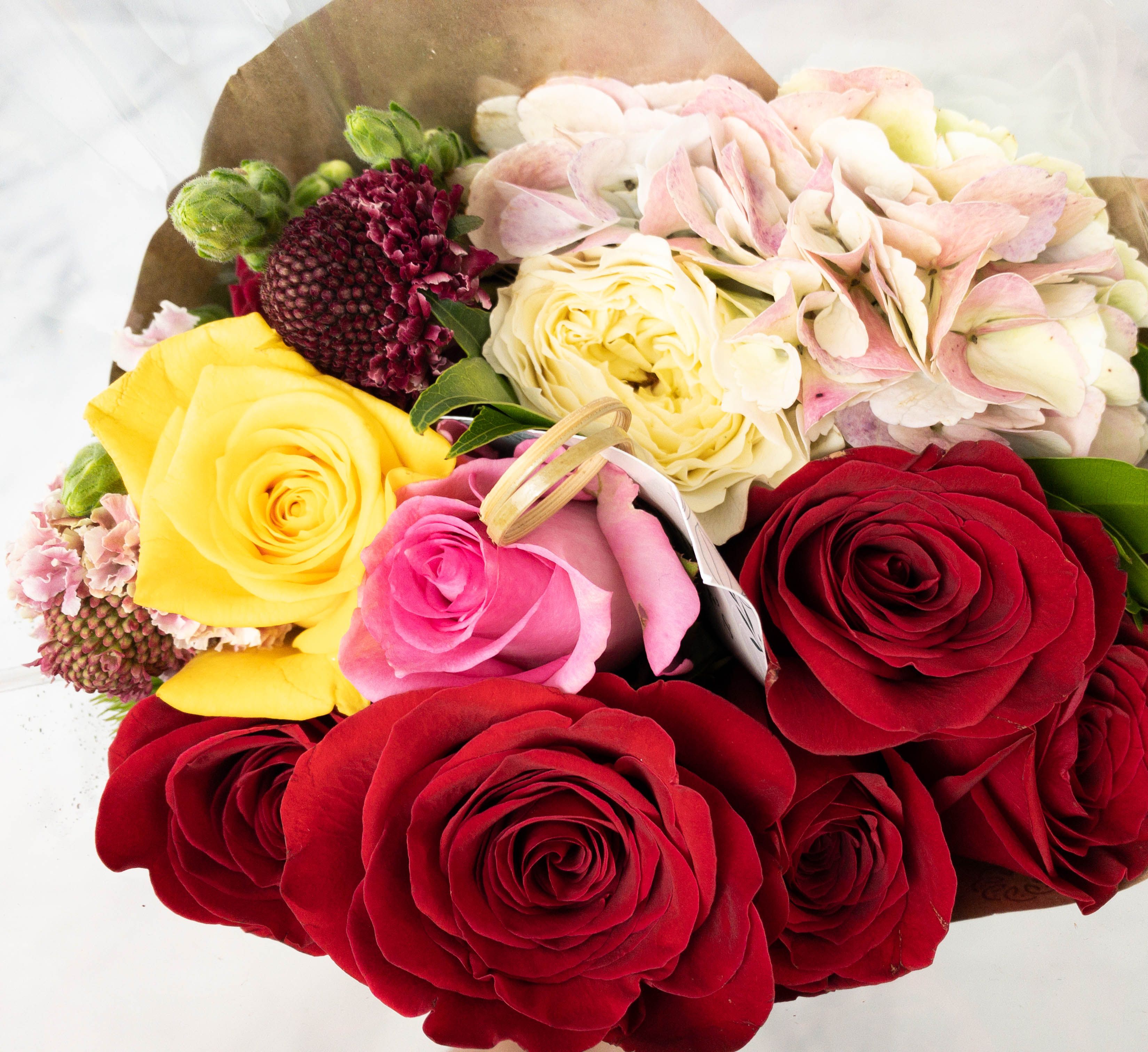 The flowers smell amazing and I love the vibrant colors!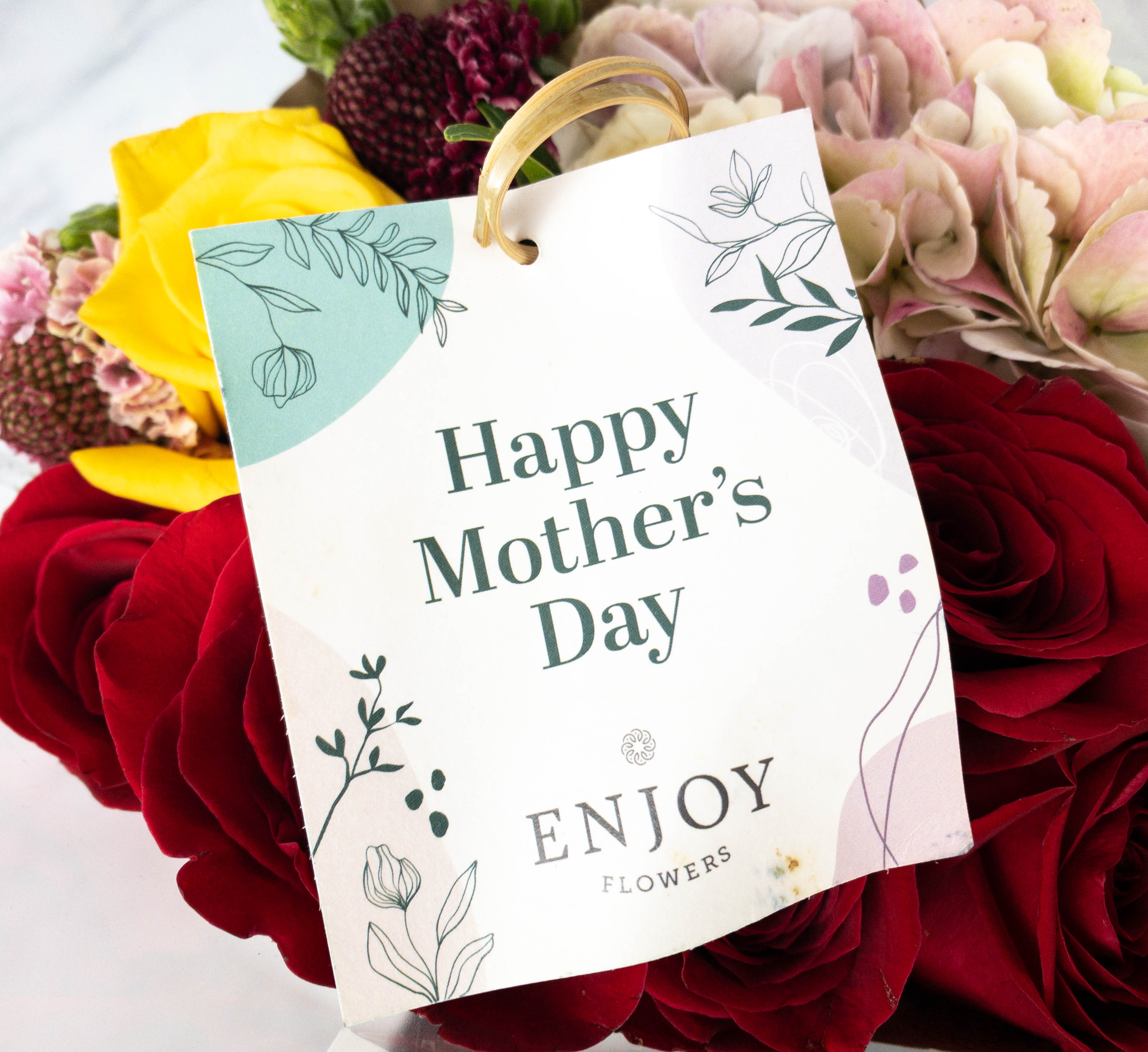 It also came with a Happy Mother's Day greeting card from Enjoy Flowers.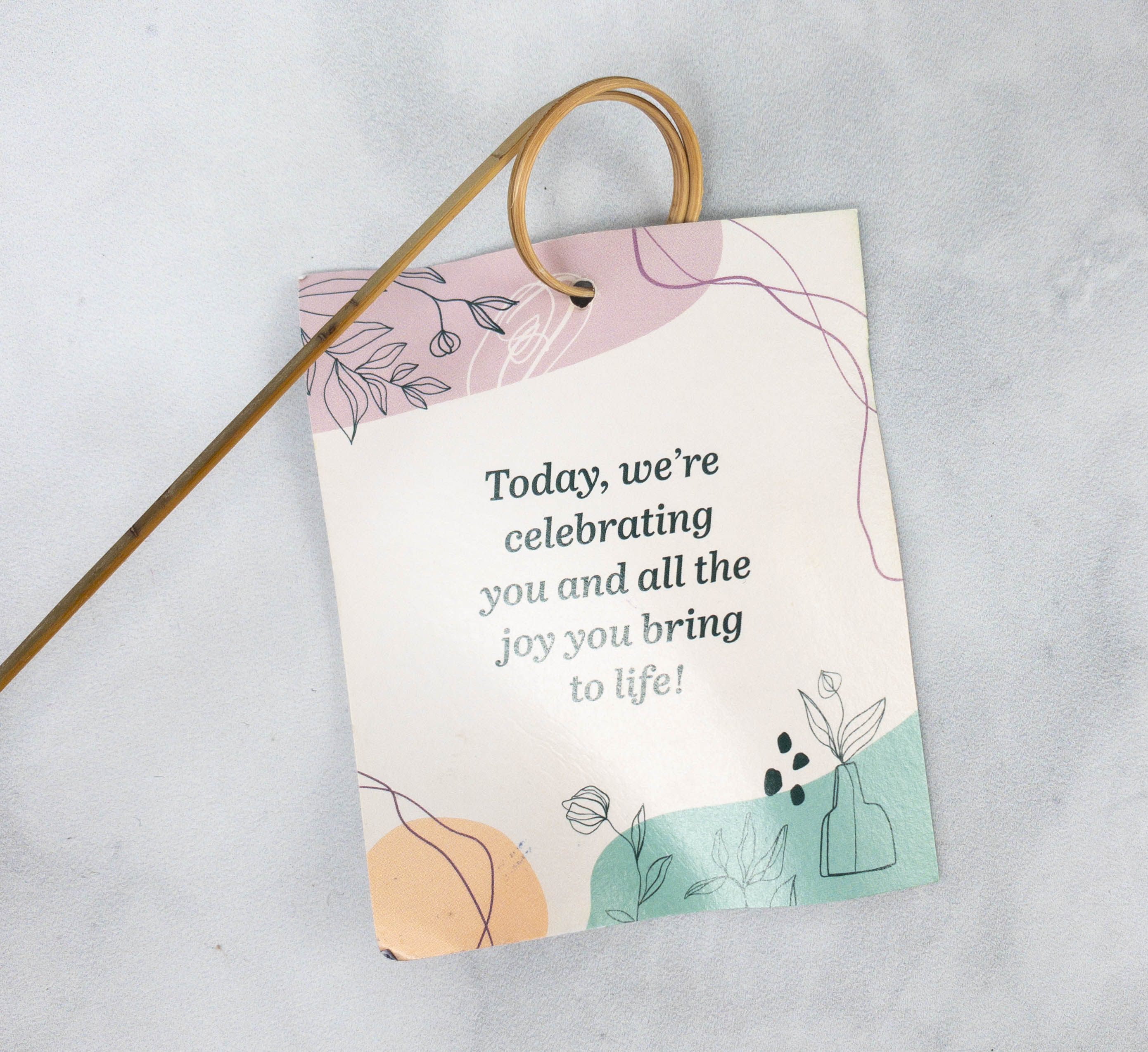 At the back is a message that says:
We're celebrating you and all the joy you bring to life!
The bottom part of the stems are bundled and tied tightly to make sure that the flowers arrive fresh.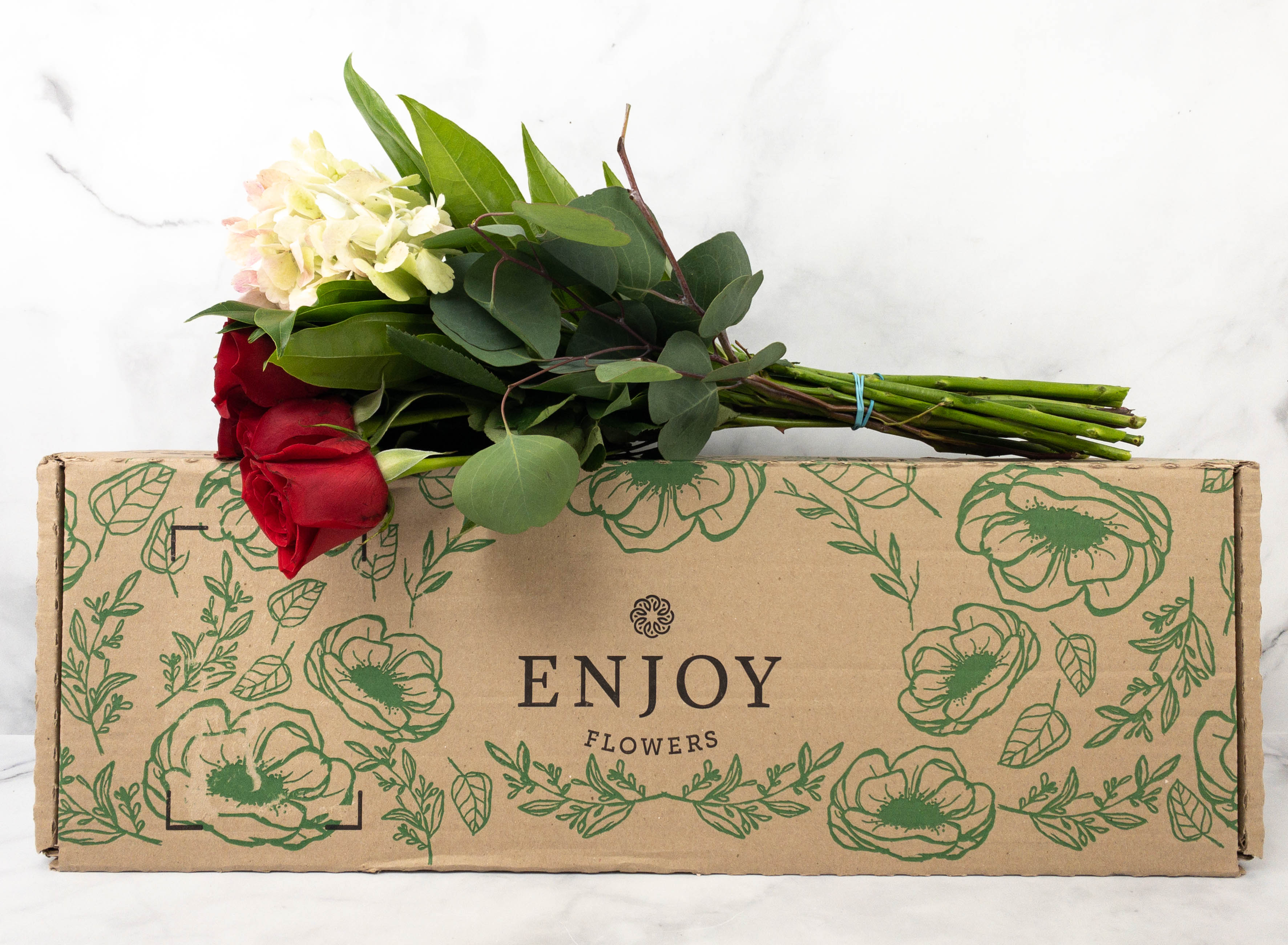 Here's the bouquet of flowers! I'm glad it stayed in great condition!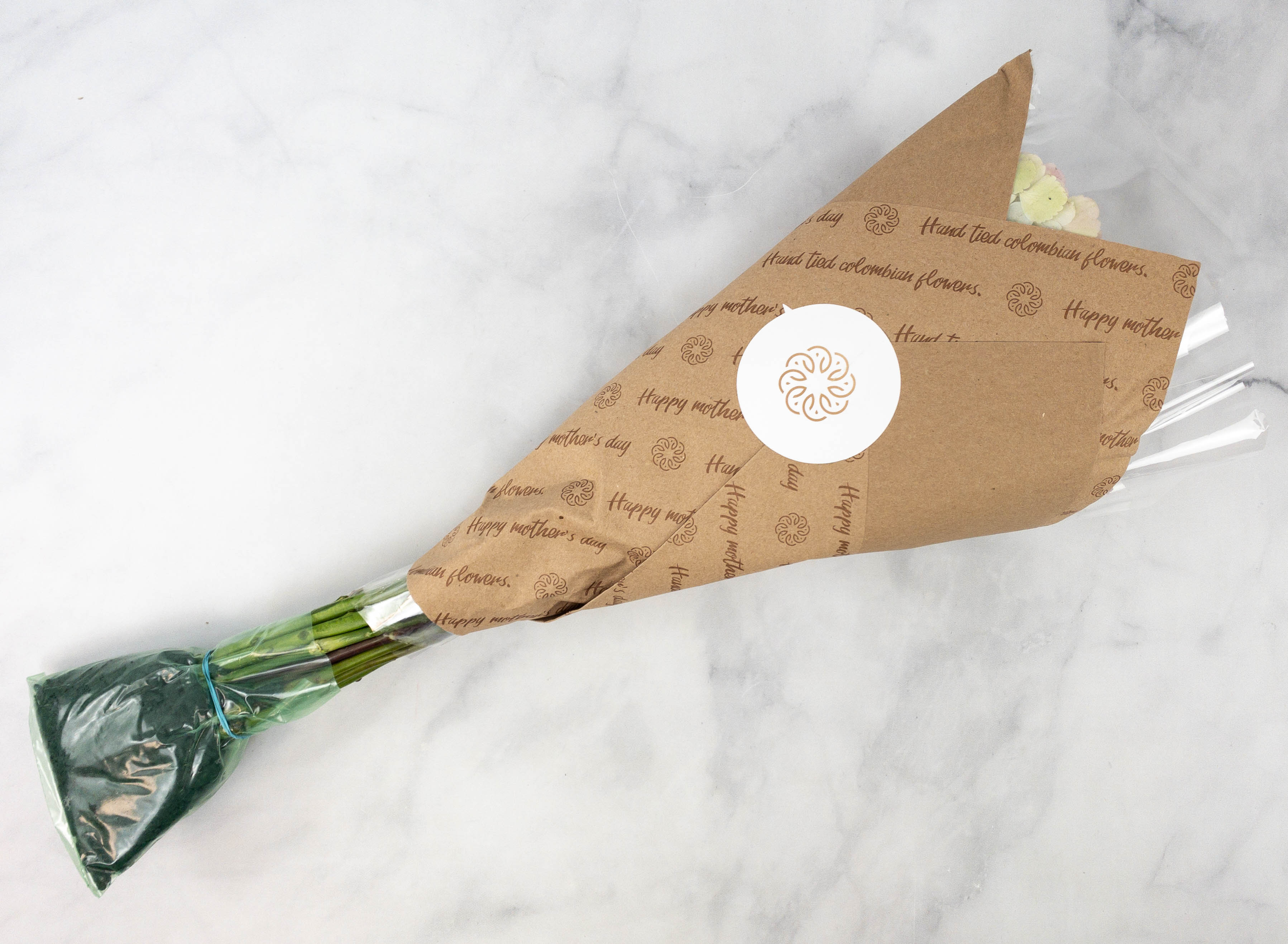 Upon opening the box, the flowers were wrapped in brown paper and sealed with an Enjoy Flowers sticker.
When I removed the sticker and unraveled the contents, I was so surprised to see the flowers because although they have gone through a lot during shipping, everything seemed fine. I was expecting them to look "tired" like the instructions suggested but I'm really surprised because they were still looking good!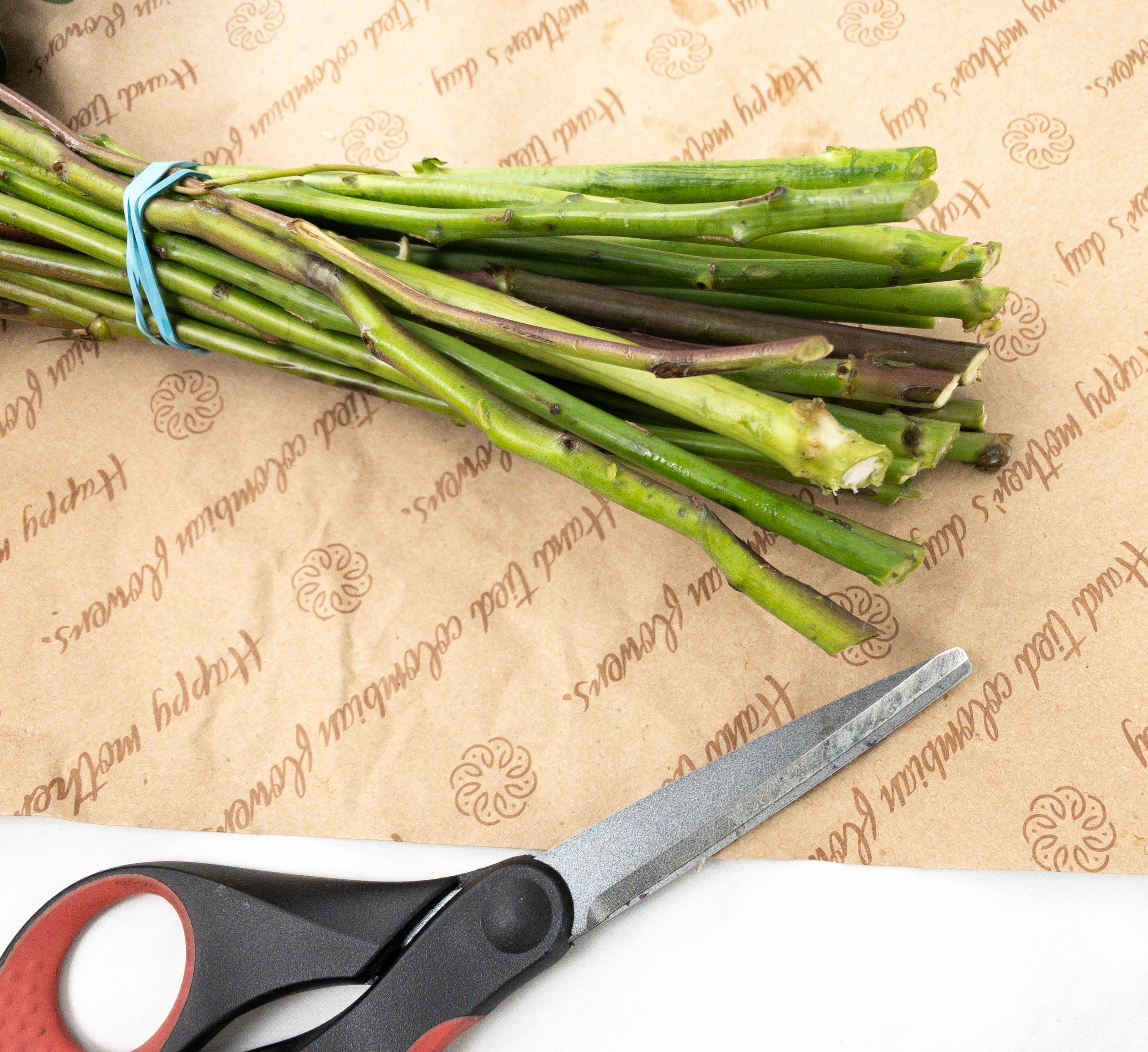 According to the instructions, I have to snip the stems at a 45-degree angle before placing them in the vase with cold water to ensure that they will stay fresh longer!
These red roses look so lovely and I really love them!
Here's a yellow rose to make everything a bit brighter and balance the colors of this bouquet.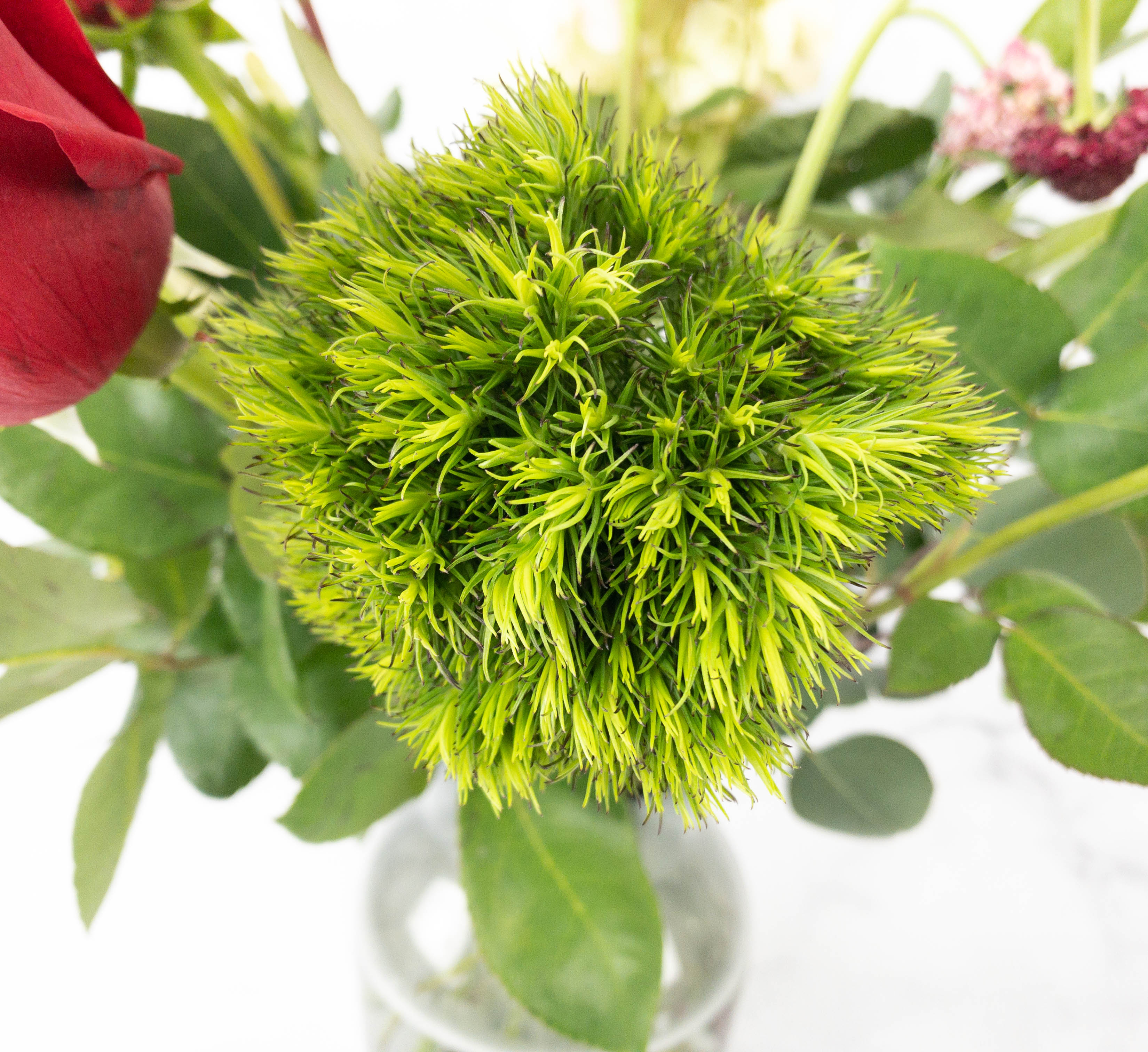 This unique flower is a Dianthus green ball and it gives a fresh take on this bouquet.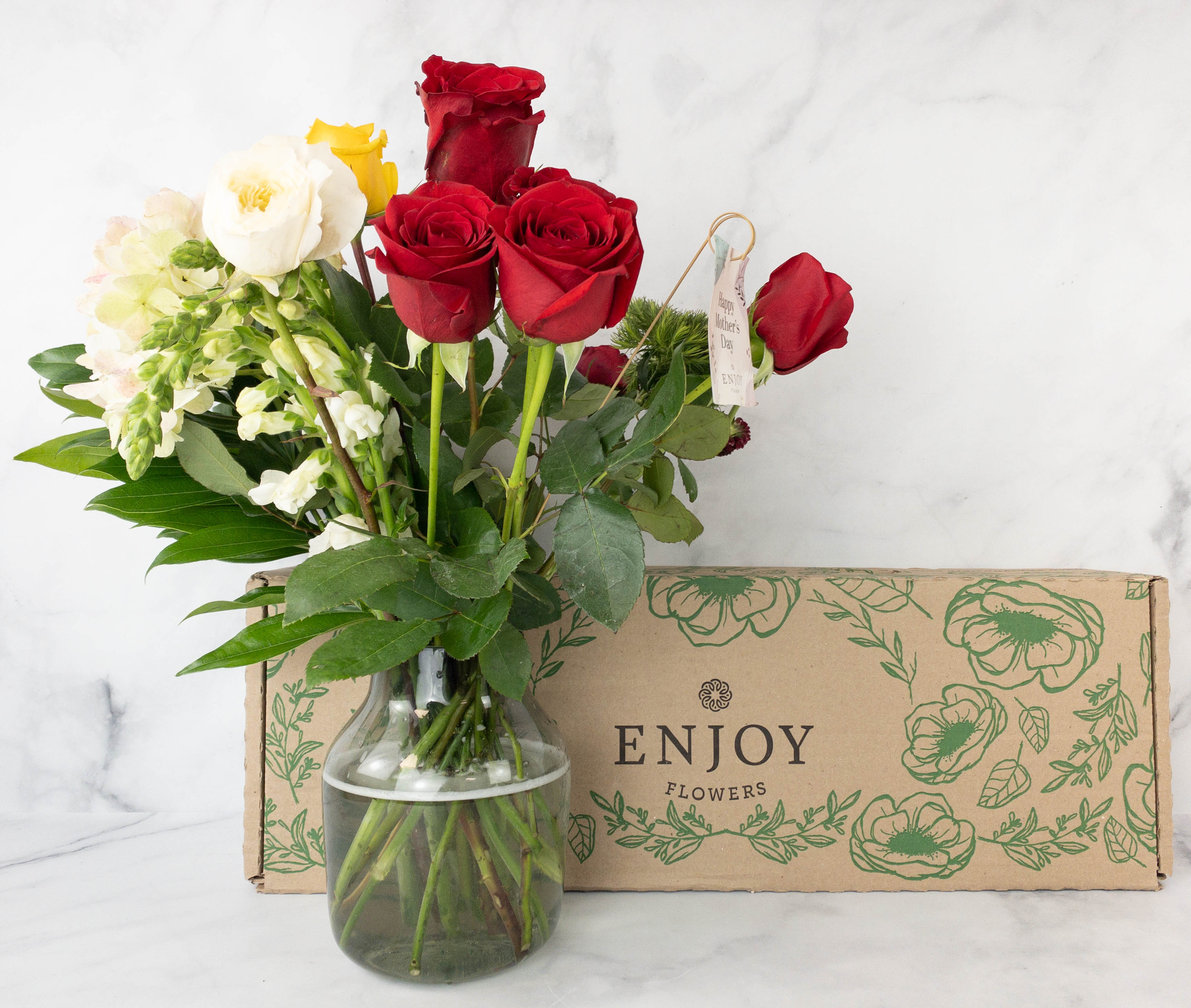 I am happy with this Mother's Day bouquet. All the flowers are lovely and based on experience, they last a long time too!
Enjoy Flowers never fails to amaze me with the beautiful bouquets that they send. I am also really impressed with how long these beauties last despite having travelled a long way! The flowers I received in this box are extra special because they're for Mother's Day and I love that they included different colors of roses along with other variety of flora. These flower instantly brightens up the room and they fill the air with a nice scent that lingers all day long, which I love! You can also pick and customize your own bouquet with Enjoy Flowers so if you're looking for a special gift for that special woman in your life, this is for you!
What do you think of the Enjoy Flowers box?