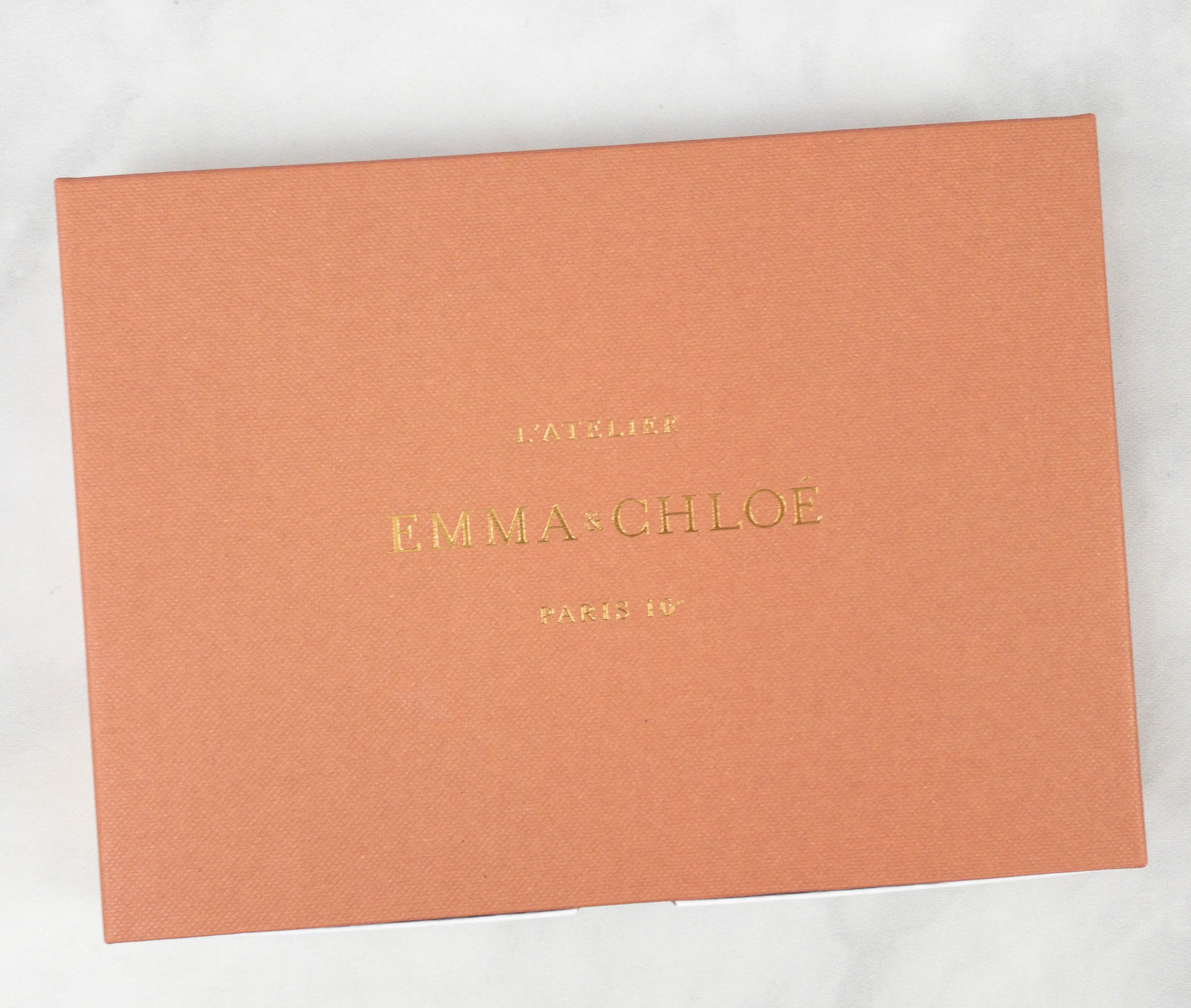 Emma & Chloe is a monthly French designer jewelry subscription box. Every month you'll get a new piece ($50 to $200 value) for $35. You can also shop the website for some beautiful accessories, and your monthly membership comes with 20% off the shop!
DEAL: Use the coupon code HELLOEC10 to get $10 off SITEWIDE!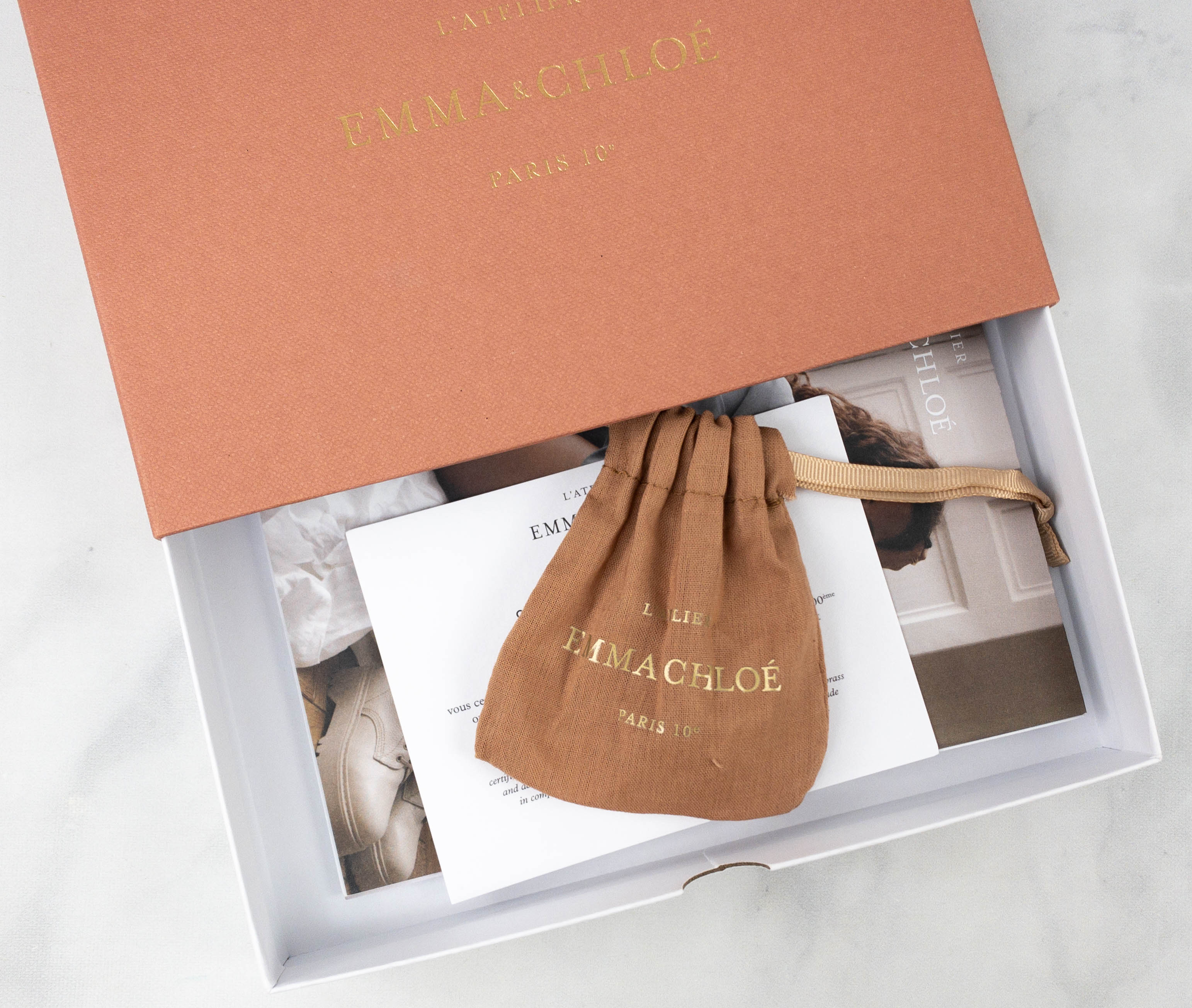 The items were packed in a drawstring pouch.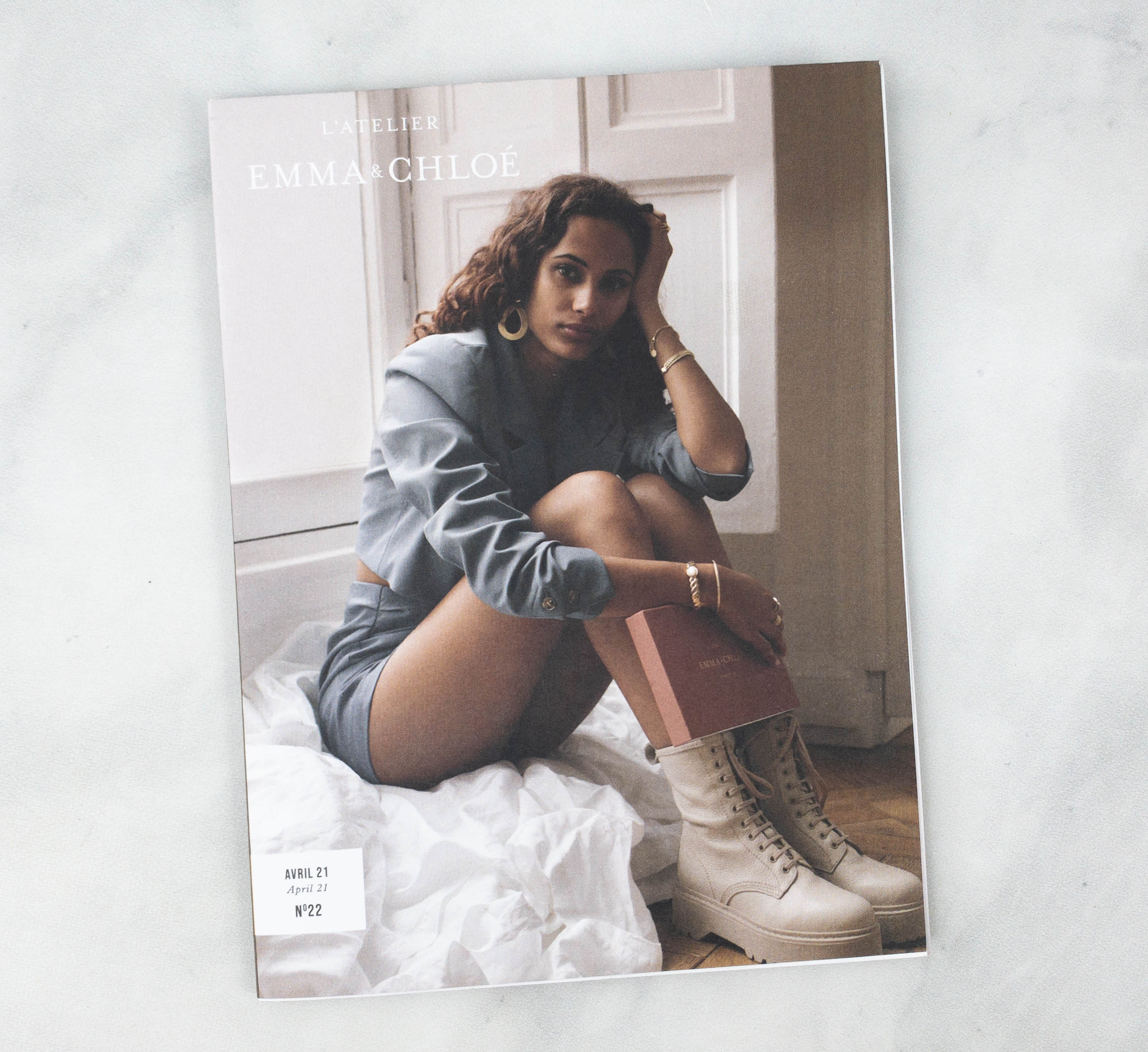 The box also includes a mini-magazine.
It contains gorgeous photos and fun features.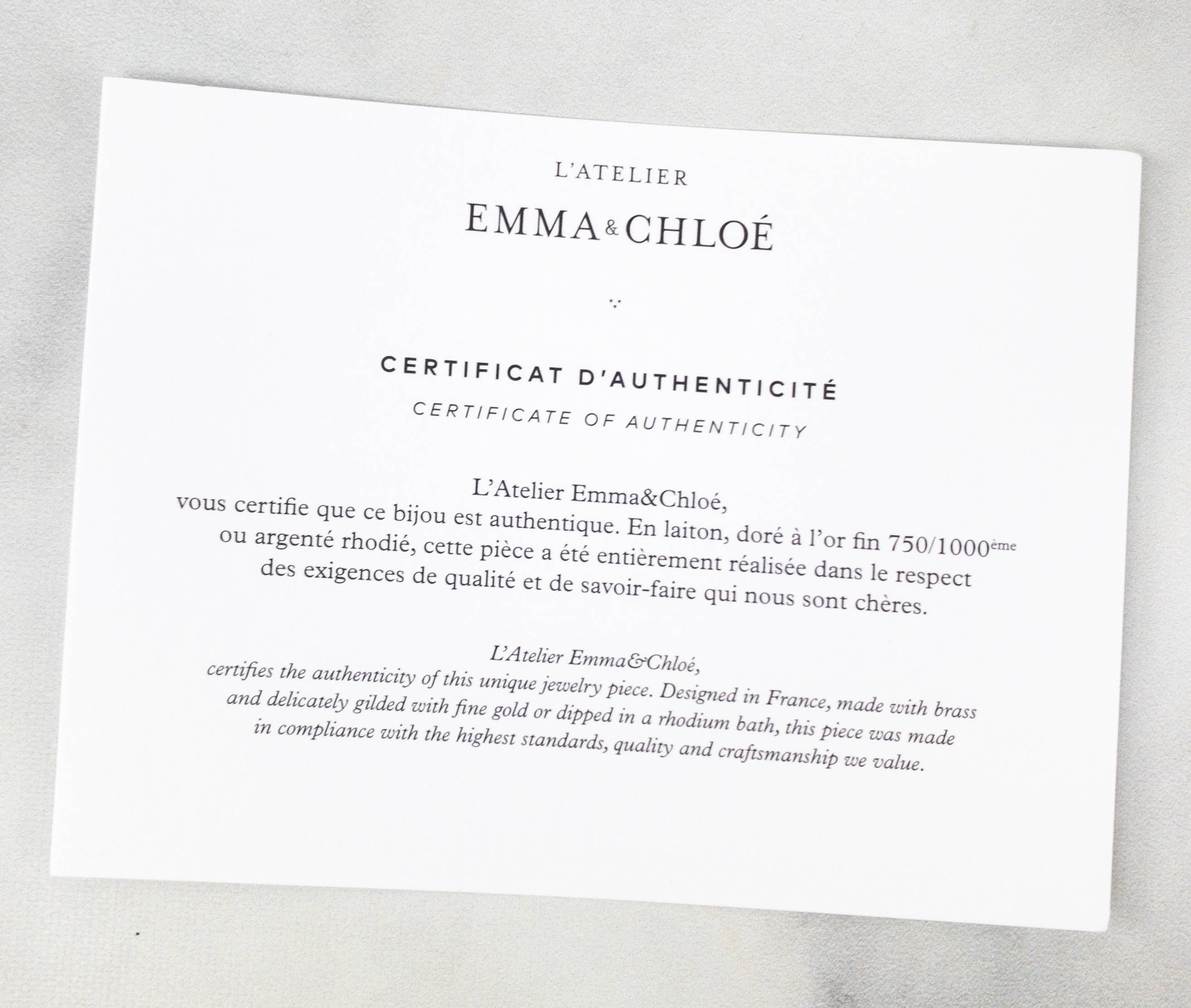 Each box also includes a Certificate of Authenticity, which ensures that you get only the real deal! Everything is designed in France!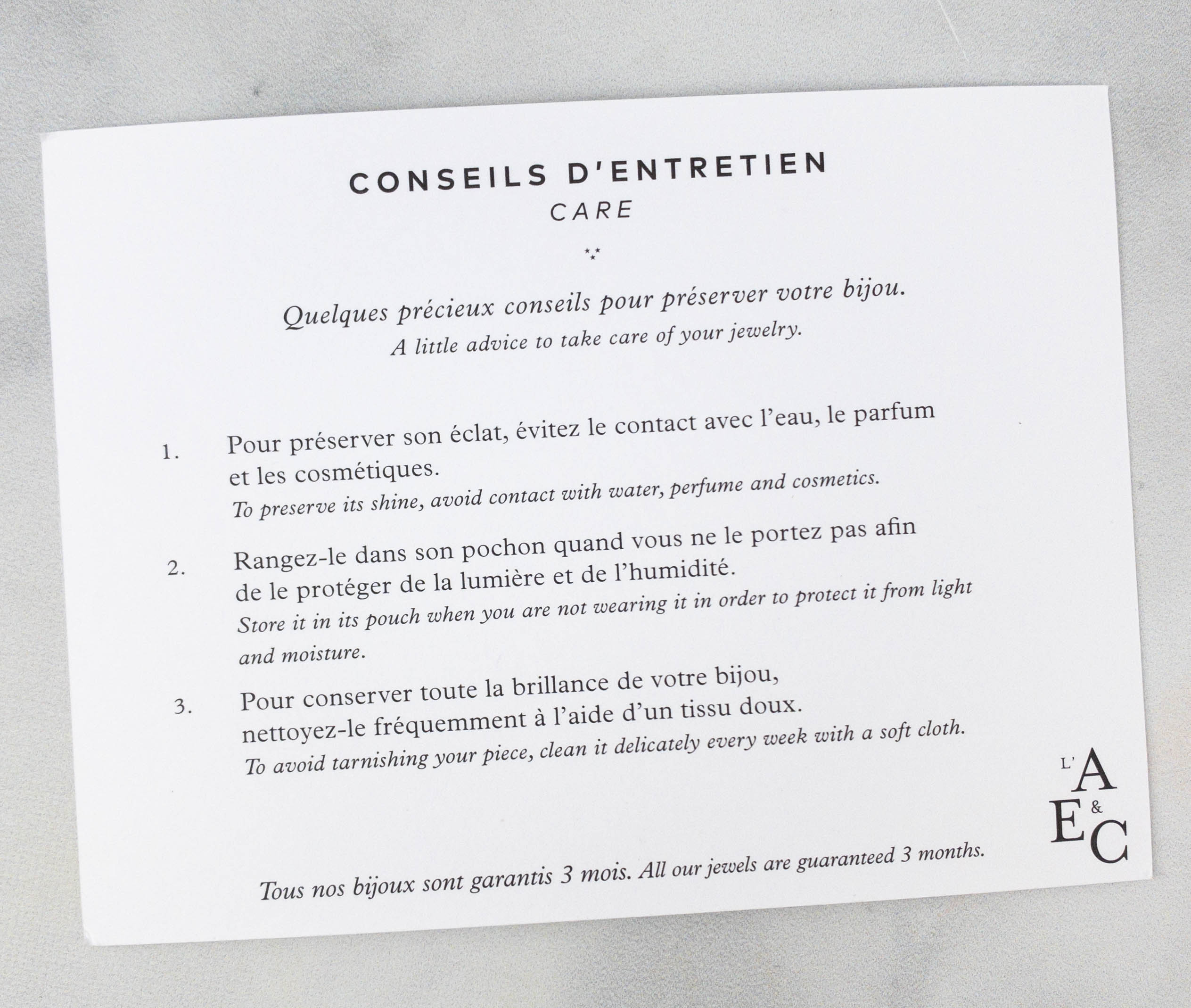 Knowing how to value and preserve your jewelry is essential, that's why they included a card with some special care tips.
Here's everything inside my pretty box!
Thalia Ring ($75) The ring was packed in a reusable drawstring pouch with Emma & Chloé branding on it. I like it because aside from protecting the jewelry during shipment, it can also be used as a storage bag when traveling.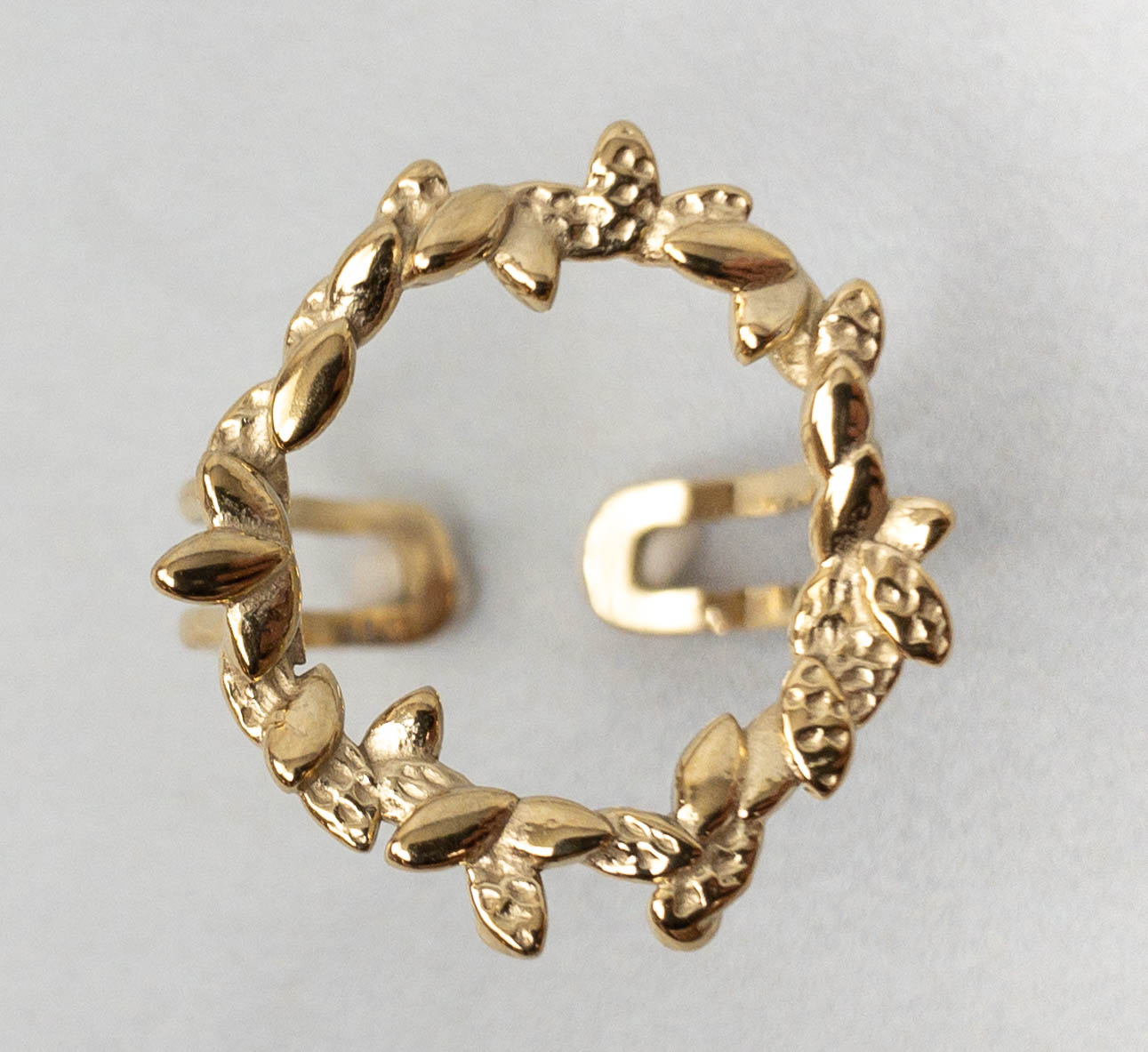 I love this ring. It's chic and classy but it also makes a bold statement.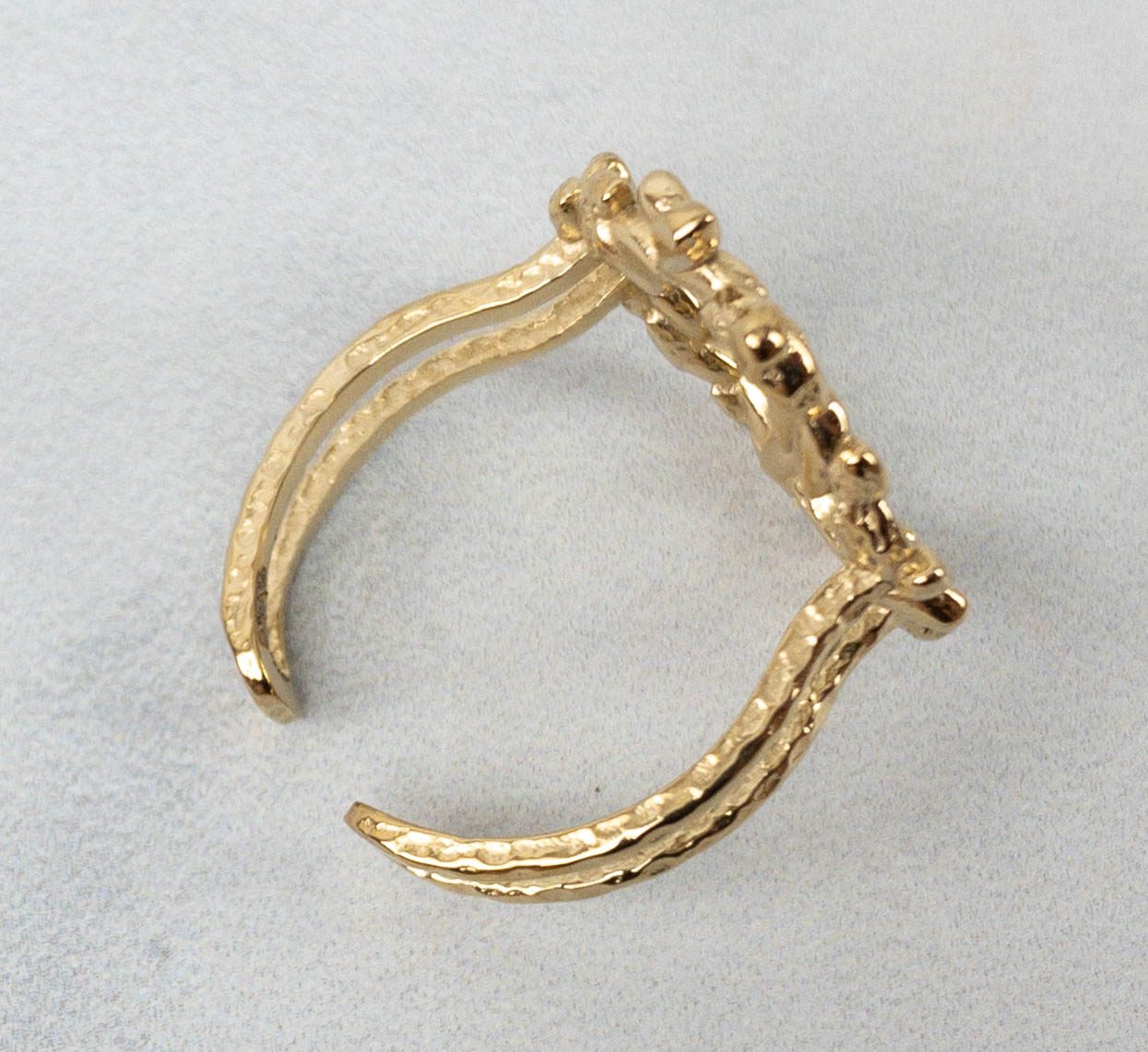 This piece is a part of the upcoming (Re)born collection so I'm very happy that I received it. I love the texture on the sides because it balances out the delicate petal design in the front. This is also an adjustable piece so you can wear it on any finger!
This month's jewelry is quite different from the usual styles I receive and I guess that's why I liked it. Emma & Chloé never fails to impress me with the pretty pieces that they have been sending each month. The ring is really a standout and I like that the design is versatile. I can use it almost everyday from casual to formal events. If you're looking to start a jewelry subscription without breaking the bank, this one is worth considering! They send only French designer jewelry and you get to keep them all!
What do you think of this month's jewelry?
Visit Emma & Chloe to subscribe or find out more!
More pics from the mini mag!
The mini magazine offers a lot of style suggestions.
Meanwhile, this part features Instagram handles of different brands!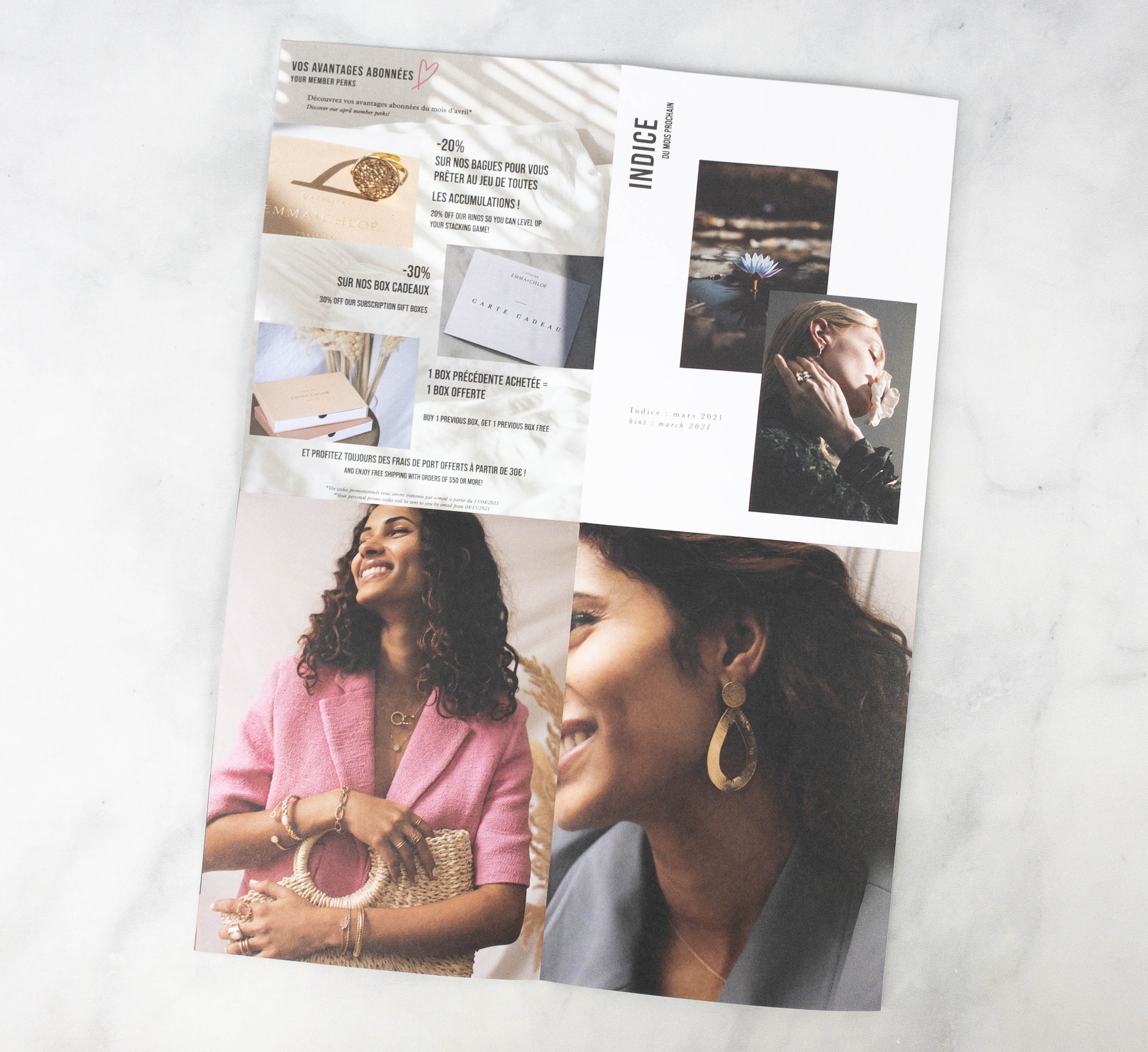 It also has a page for discount codes.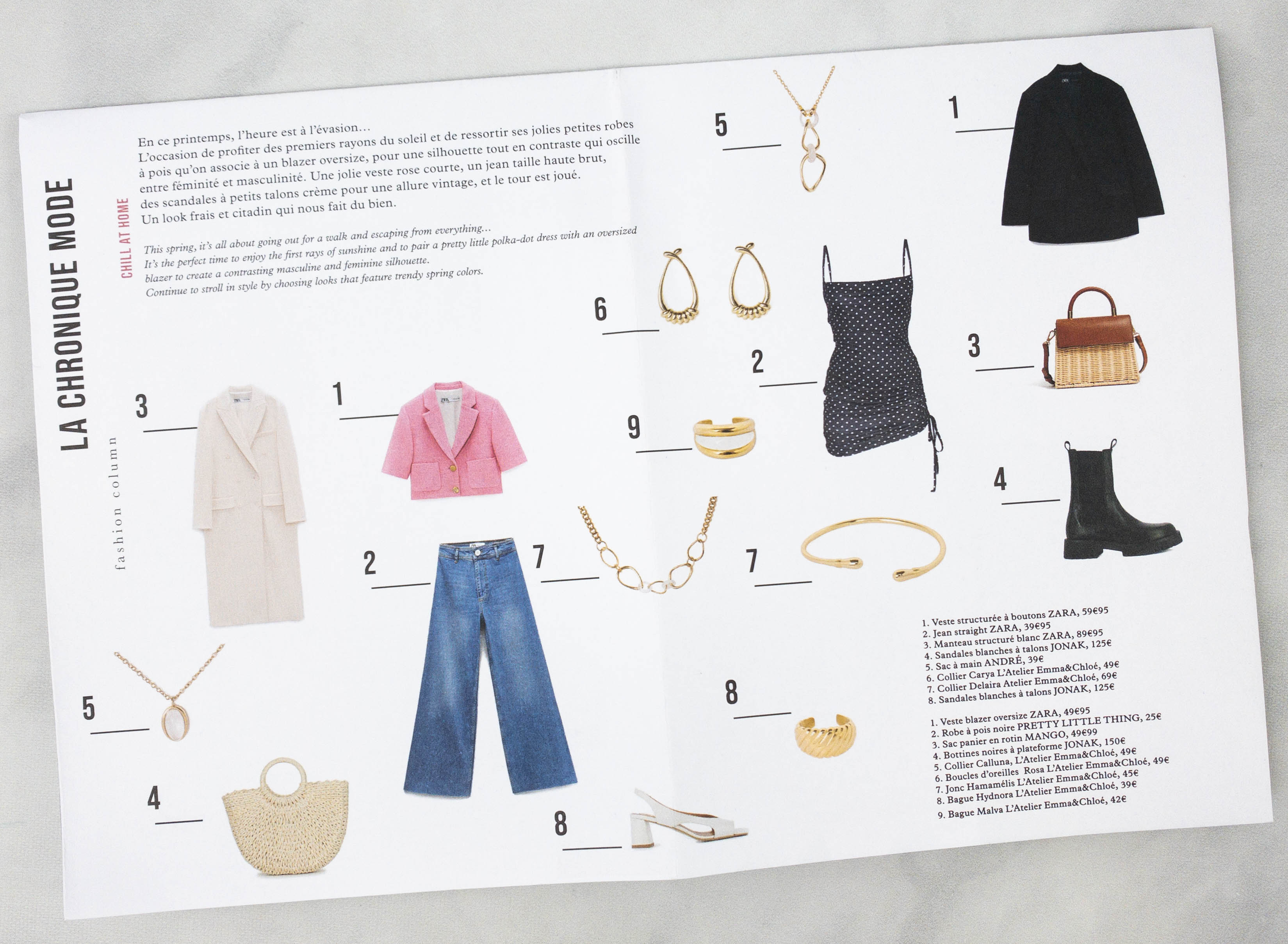 Here's a little lookbook for you to check and help with your outfit ideas!