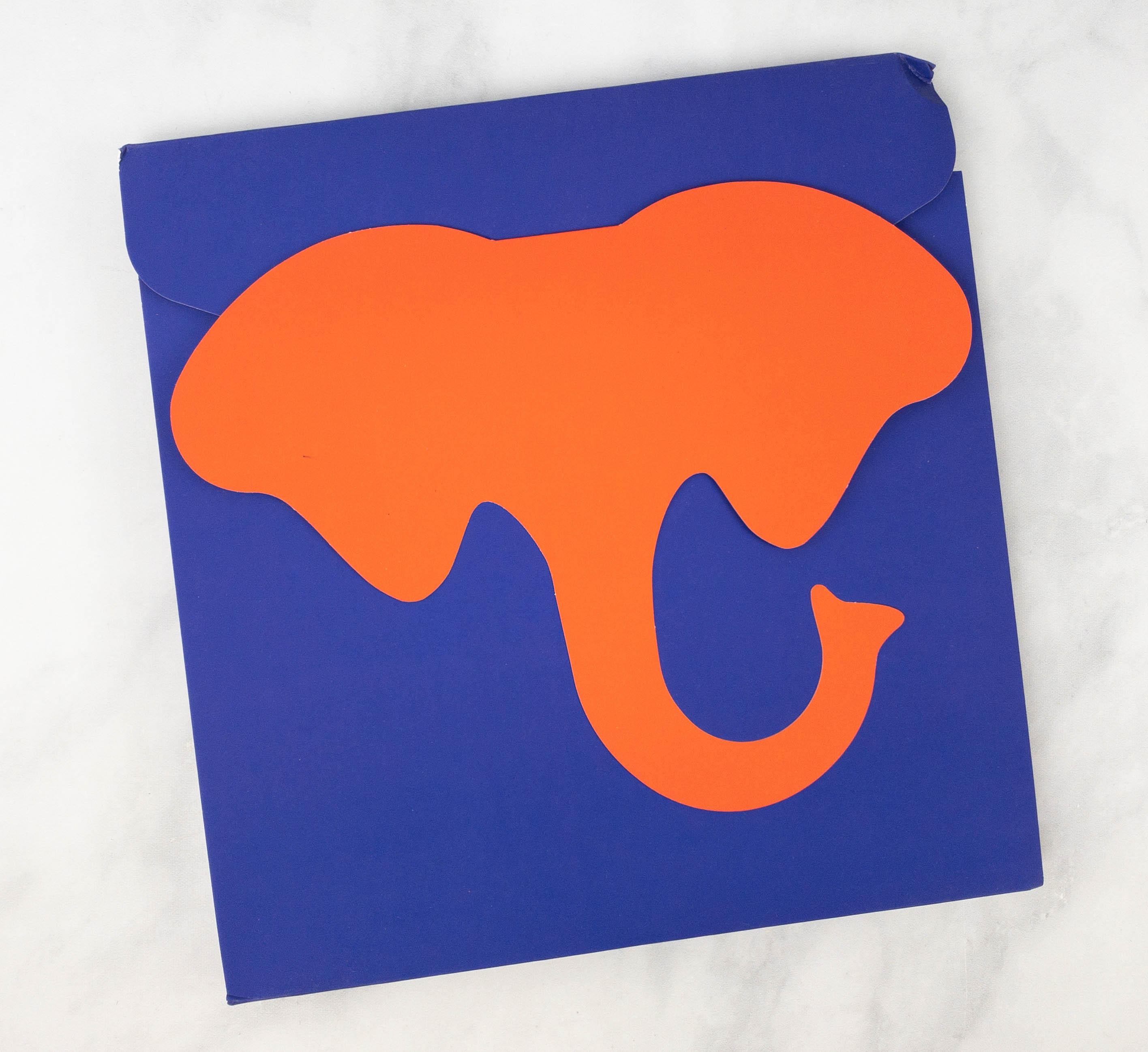 Elephant Books is a monthly book club subscription for kids that delivers brand new, hardcover children's books to your door monthly. Each package will contain 2-3 recently published hardcover children's books, and sometimes they also throw in a few extras to enhance the kids' reading experience. They currently offer two kinds of subscriptions: the Picture Book Package ($17.99 + shipping) and the Board Book Package ($17.99 + shipping).
This is the review of the Picture Book Package.
DEAL: Get 20% off your first box! Use coupon code HELLO.
Elephant Books kids book subscription box made our readers' choice list of best book boxes for kids!
Elephant Books has pretty fold-open packaging!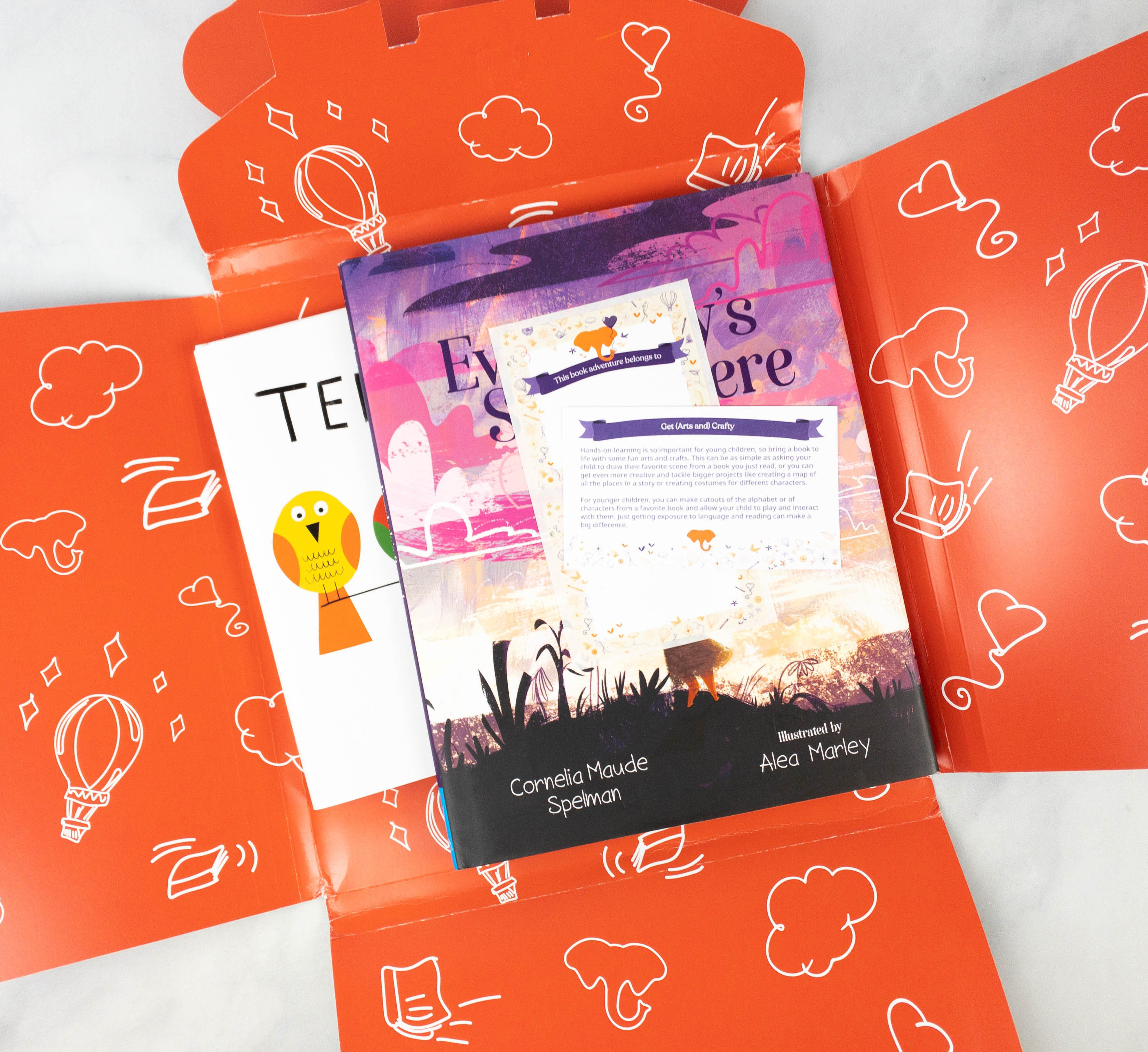 It has four flaps, and it's more like an envelope than a box.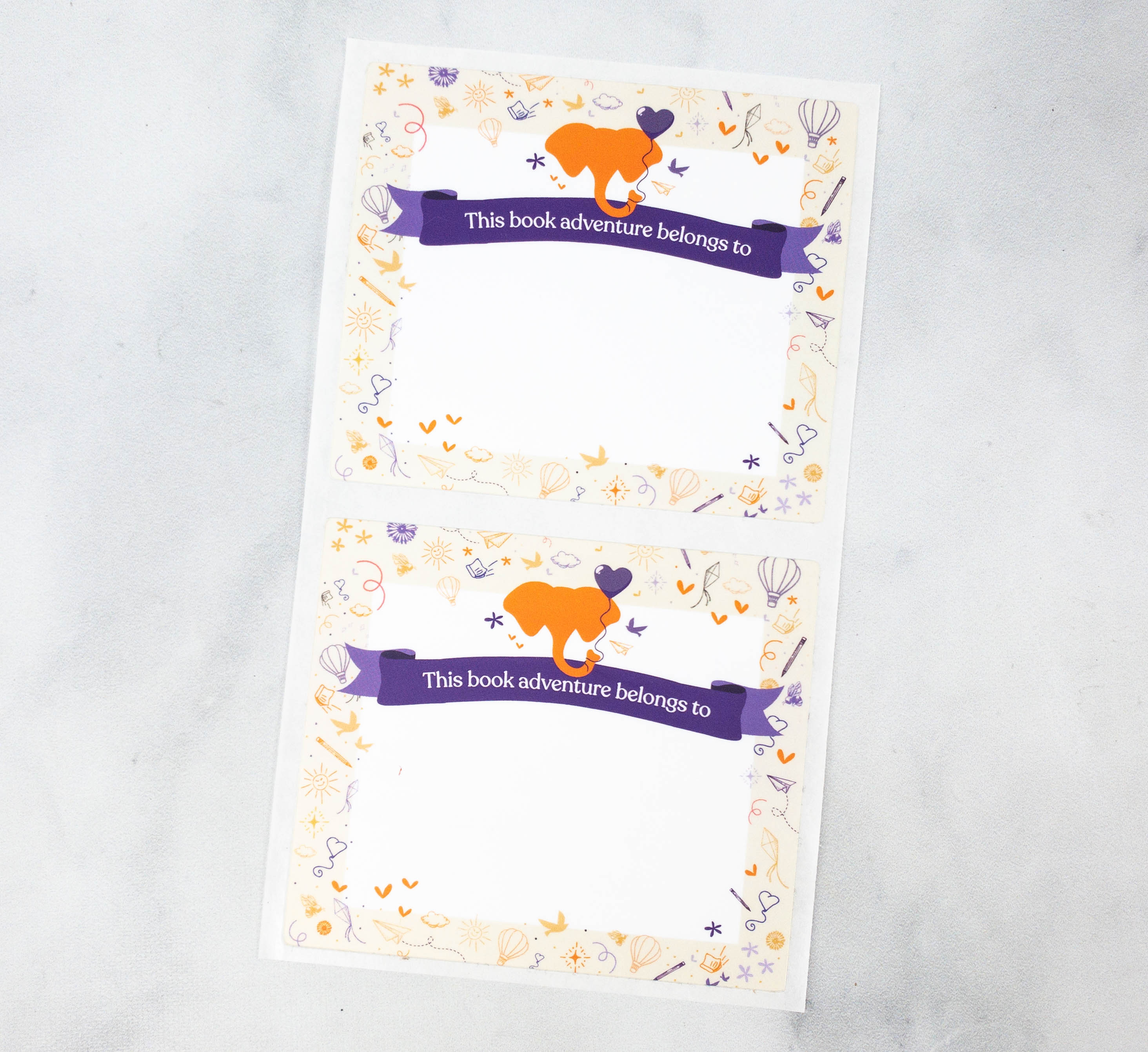 Also included are sticker tags for books, where kids can write their names.
Another card discusses how to help kids get crafty.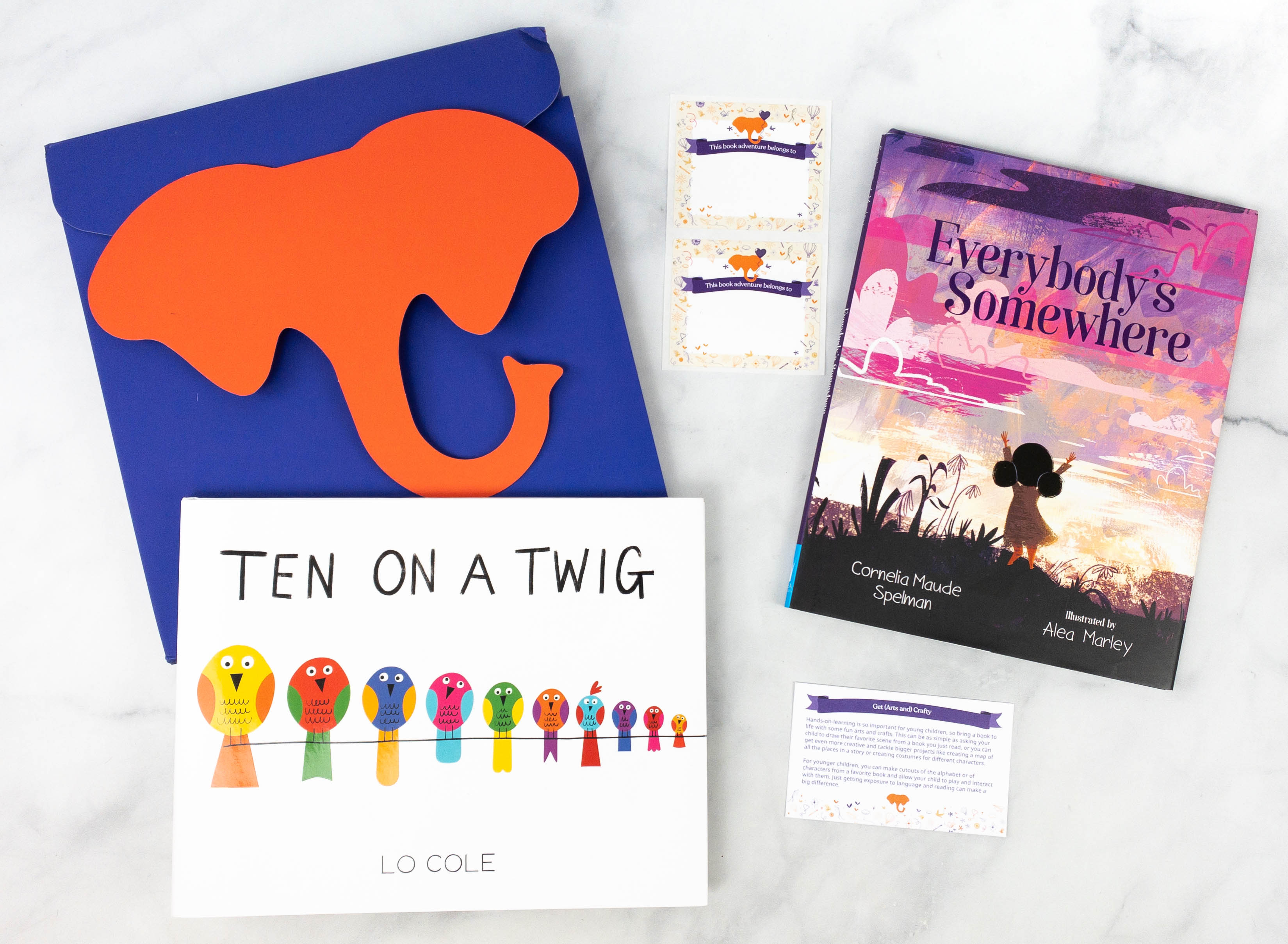 Everything in the box!
Ten On A Twig by Lo Cole ($8.99)
Count down from ten like never before with this uniquely beautiful interactive board book for fans of Eric Carle books! Perfect for toddlers, preschoolers, and early readers who are learning numbers and learning how to count, or for anyone who wants a great bedtime book.

Ten on a twig, just passing time… One falls off, and then there are nine.

Watch the birds fall as the pages turn in this interactive picture book from the publisher of the Don't Push the Button series! In this charming, deceptively simple counting book, ten birds sit on a twig. As each falls off, they take a piece of the twig with them, and in the end, they have a new home―just in time to say goodnight. This delightful, fun read is great for bedtime or playtime. The cleverly die-cut pages are great for anyone who loves the format of A Very Hungry Caterpillar and will delight young readers. Counting down introduces the concept of subtraction in a natural way, and the varying lengths of the pages means the birds disappear off the twig as you turn the page.

Children learning how to count will be mesmerized by the actions that happen with the page turns. It encourages repetition and rereads, and is sure to help many kids remember their numbers as they laugh along the way. Parents who want Montessori toys for toddlers will appreciate this tactile and repetitive approach to learning numbers, paired with simple, bold and cute art that looks great in any home. And the strong pages, perfect for grabby little hands, makes this a great next step up from board books for babies.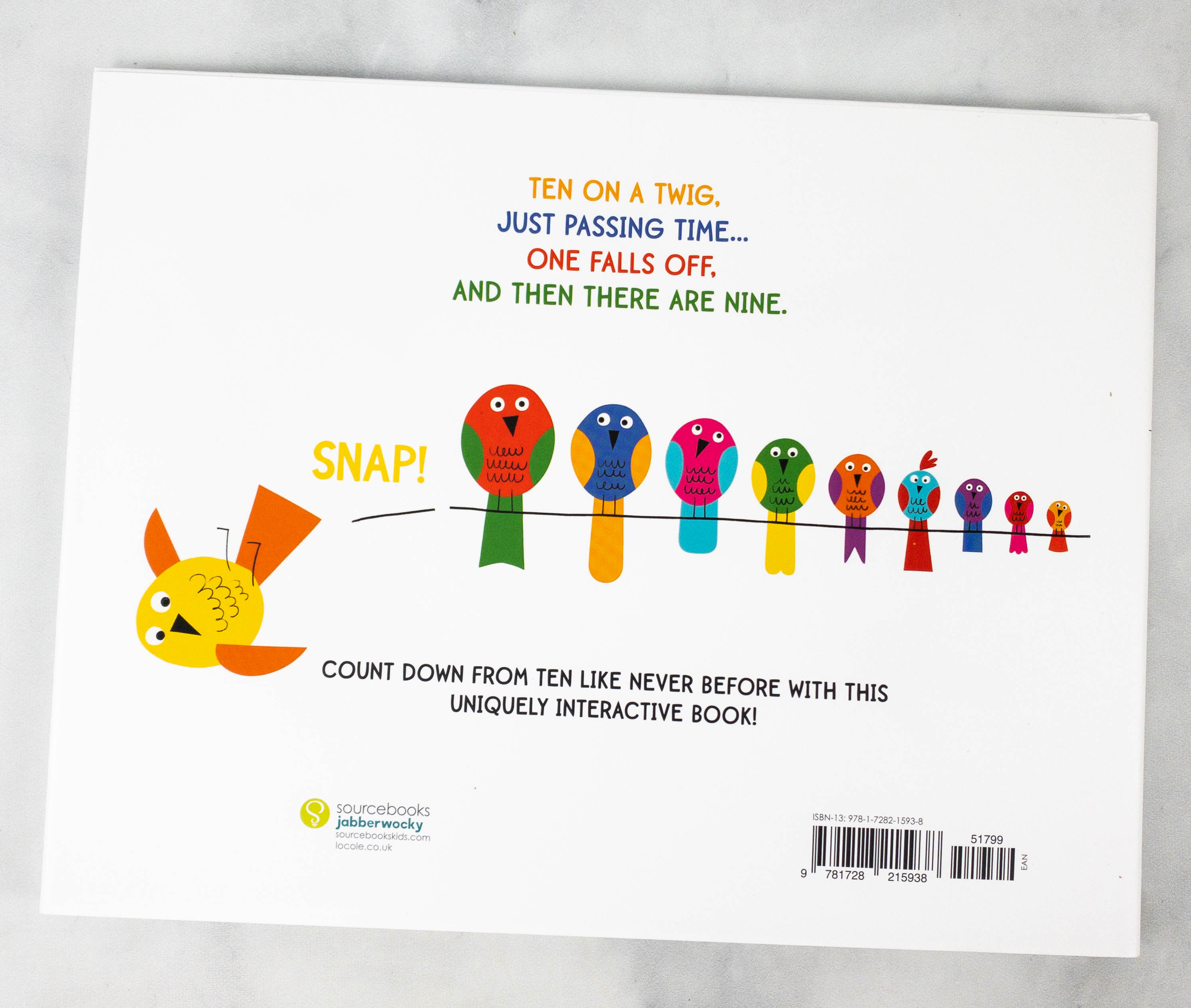 The back cover features a cute illustration of 10 birds on a twig. It also shows how a piece of the twig was broken.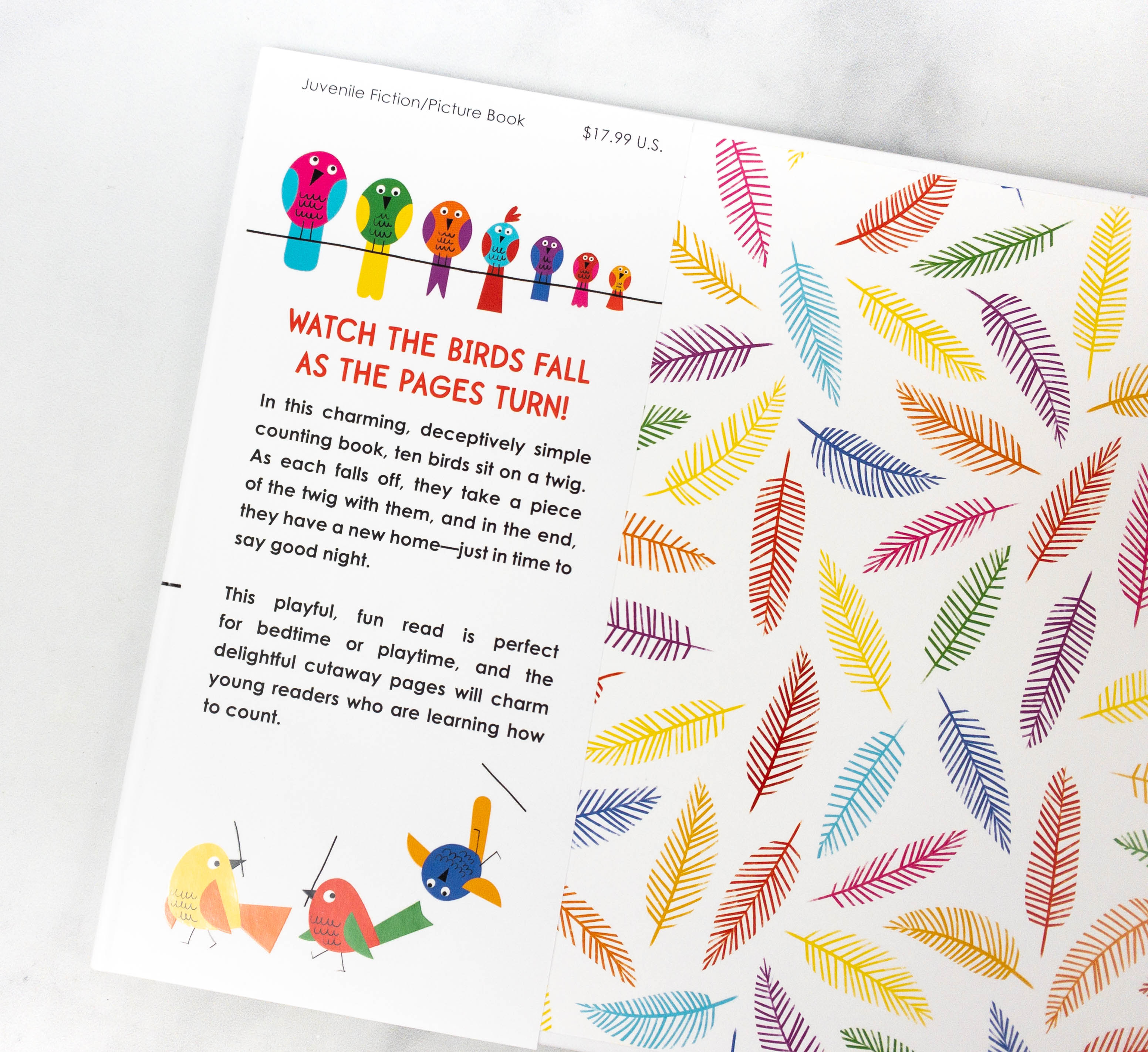 The flap tells us about what we can expect from the book. Meanwhile, the endpaper is filled with colorful feathers!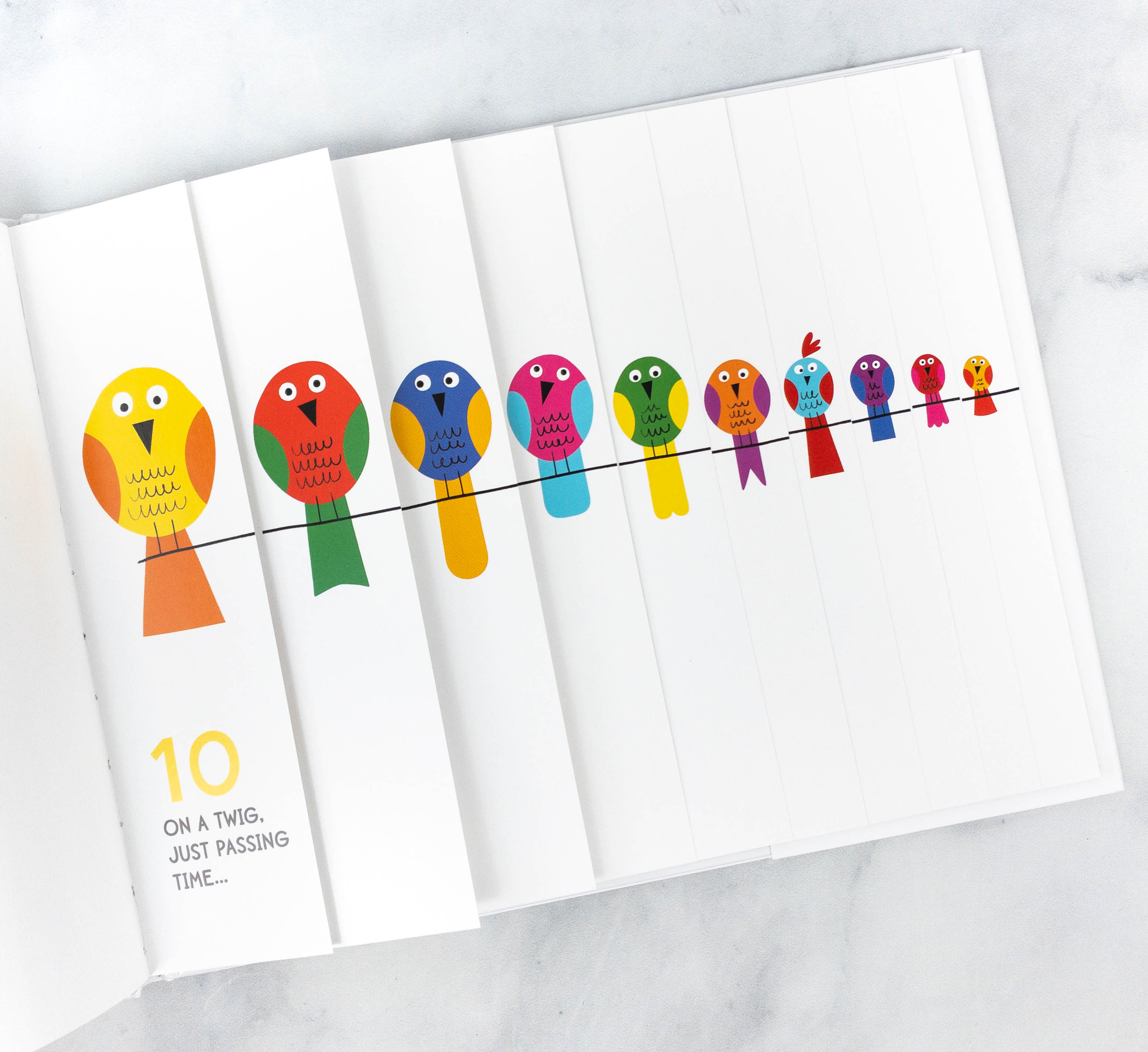 This counting book is really fun and unique because the pages aren't the same in size. Each page represents a bird sitting in a twig and once you turn the page, you will see that their piece of twig has been broken so they fell off!
It's a very fun way to teach little kids how to count backwards!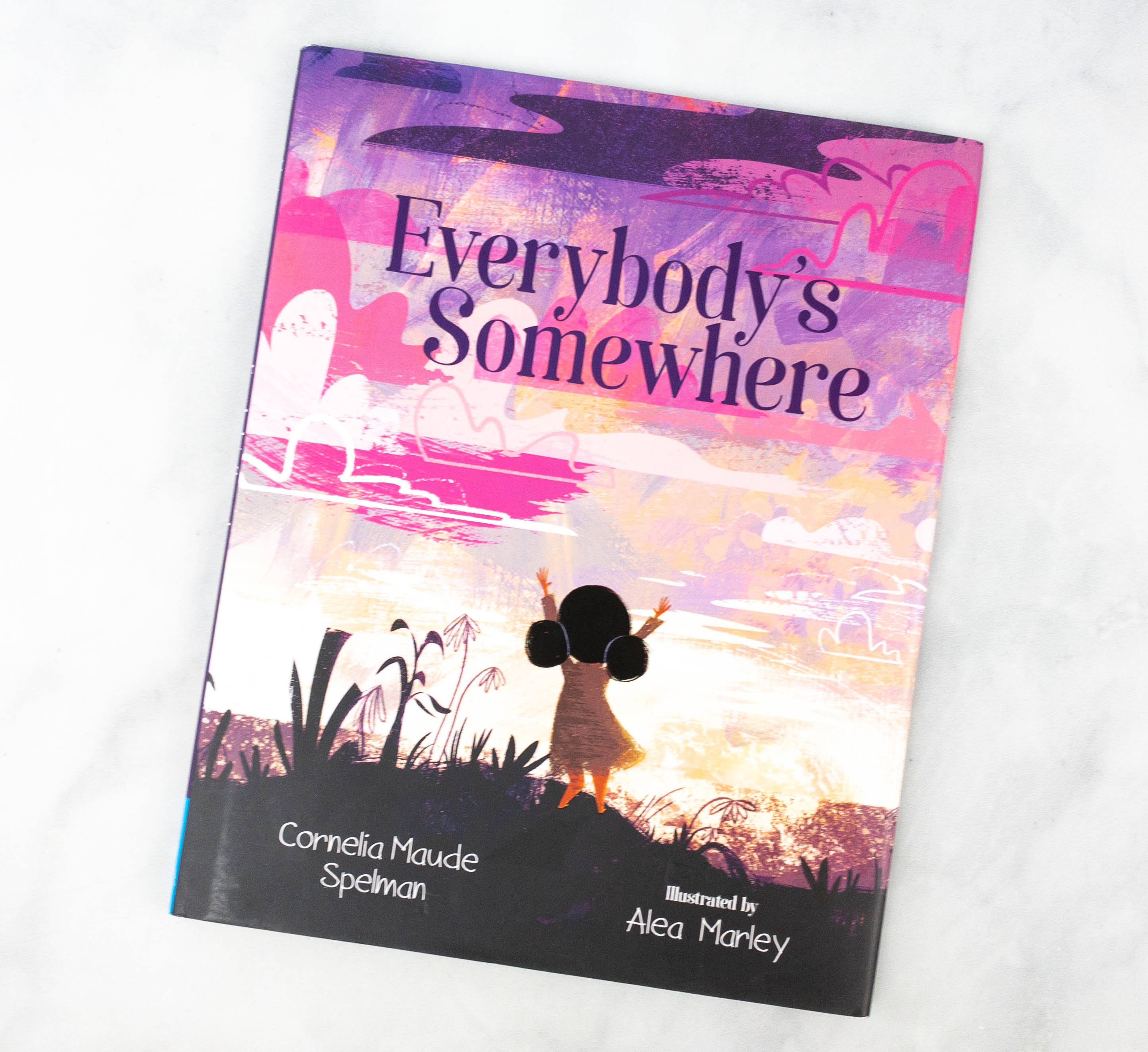 Everybody's Somewhere by Cornelia Maude Spelman ($7.58)
Everybody's somewhere, where are you?
I'm right here, I'm somebody, too.
Some are in the country, some are in the town.
Everybody's somewhere, up or down.

Everybody—moms, dads, grandpas, grandmas, friends, and people you've never met—is somewhere in the world, doing something right now, even if you can't see them.

Everybody's Somewhere is a fun, colorful introduction to the idea that everyone you've met, or haven't met, is somewhere. Written perfectly for young minds that might not fully comprehend how big the world is, or the number of people on it, this fun children's book will plant the seeds of the ideas in their minds.

With its playful poetry, bouncy rhymes, Everybody's Somewhere asks children to expand their perspective, and follows-up with fun illustrations. Award-winning author Cornelia Maude Spelman invites children to imagine other people in other places doing different things, to be delighted by new ideas, and to be reassured that everyone is important and sharing the same world.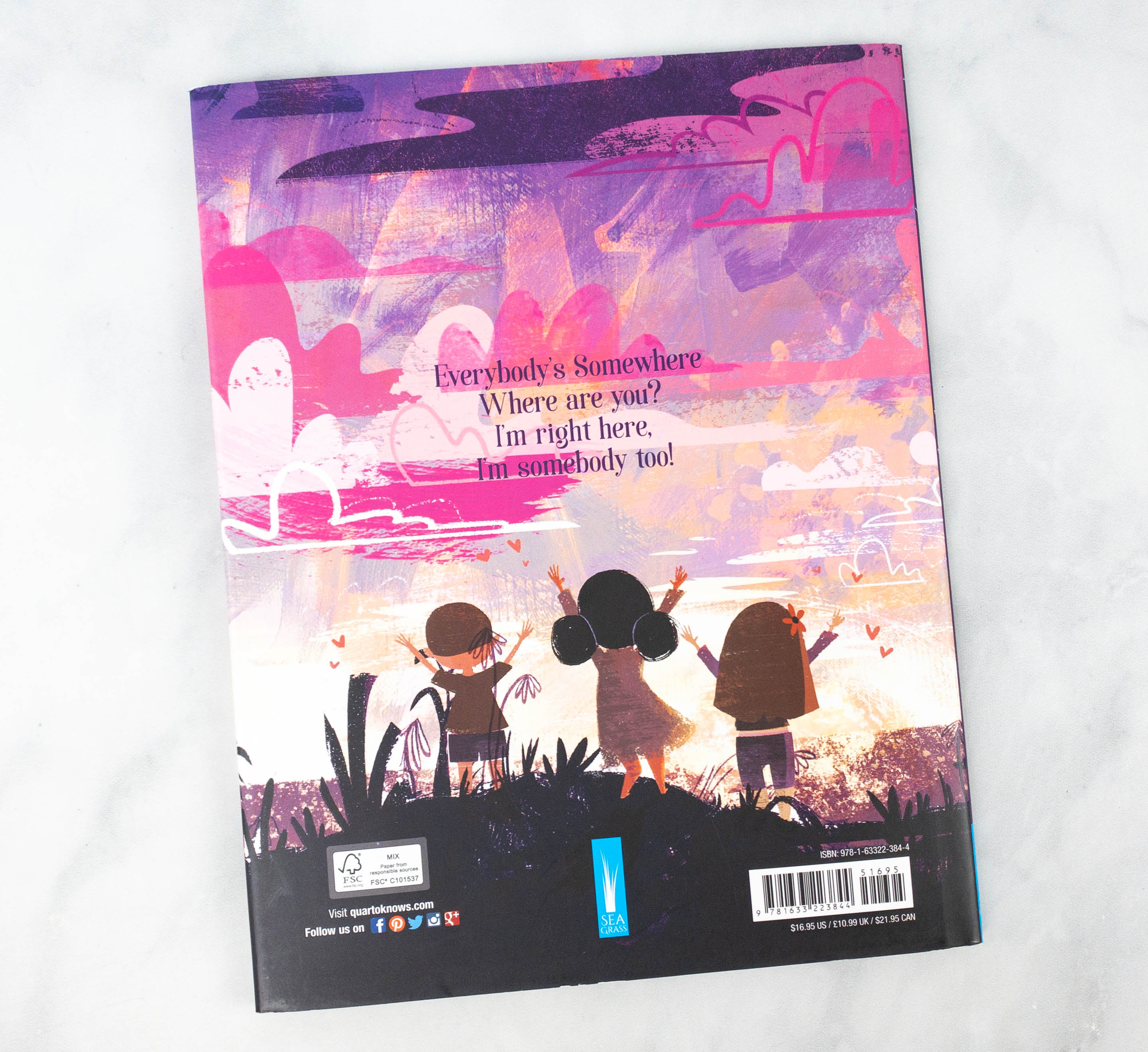 The cover illustrations are lovely. The front cover shows a girl alone, holding her hands up and looking at the sky. At the back, the girl is accompanied by two other children!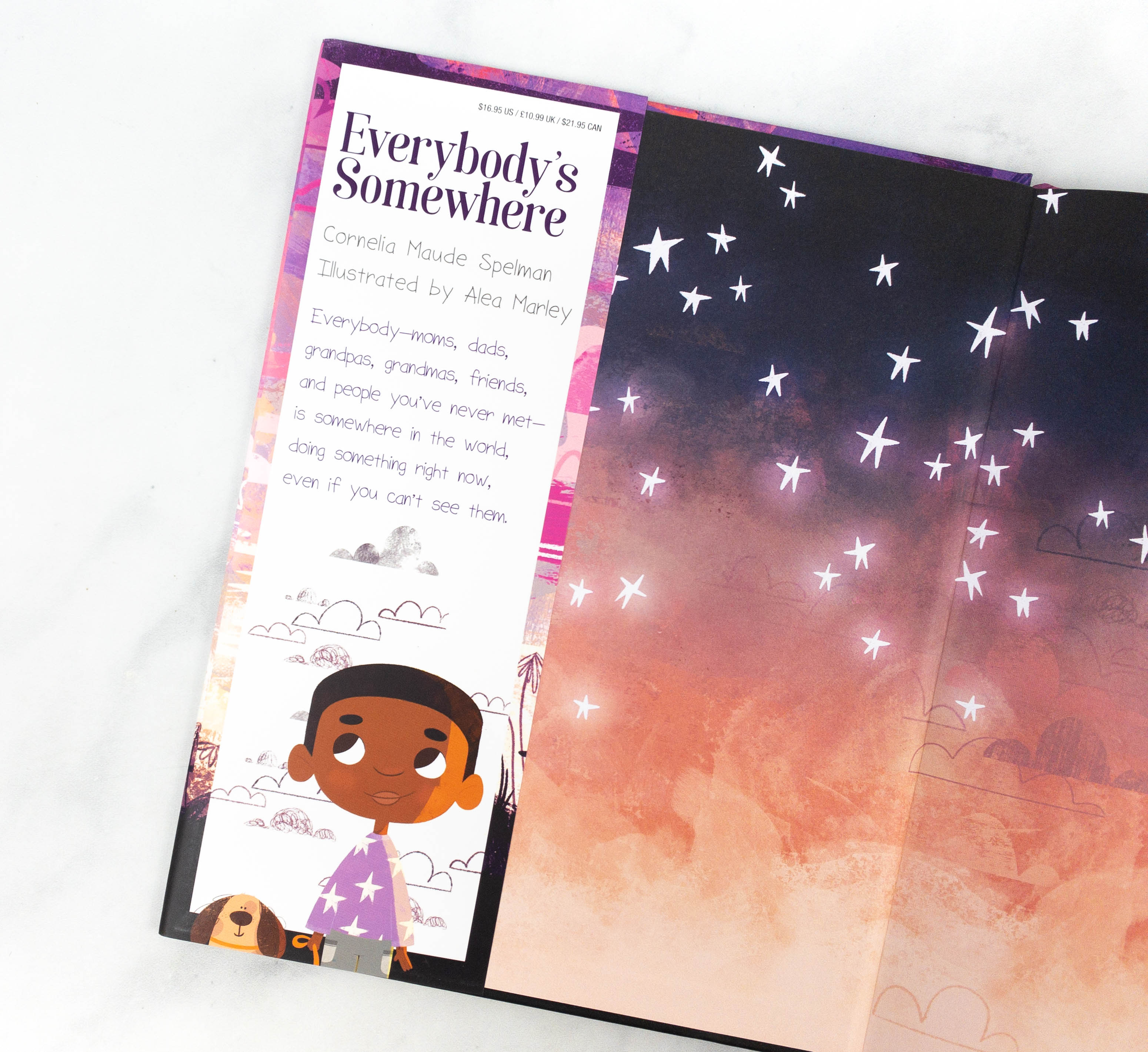 There's a short book description on the book's flap. Even the endpaper is well-designed, as it resembles the colors of the sky and it also has a lot of stars.
The pages have easy-to-read, rhyming texts. They're very catchy and they're great for reading aloud. The playful illustrations also help captivate a kid's attention!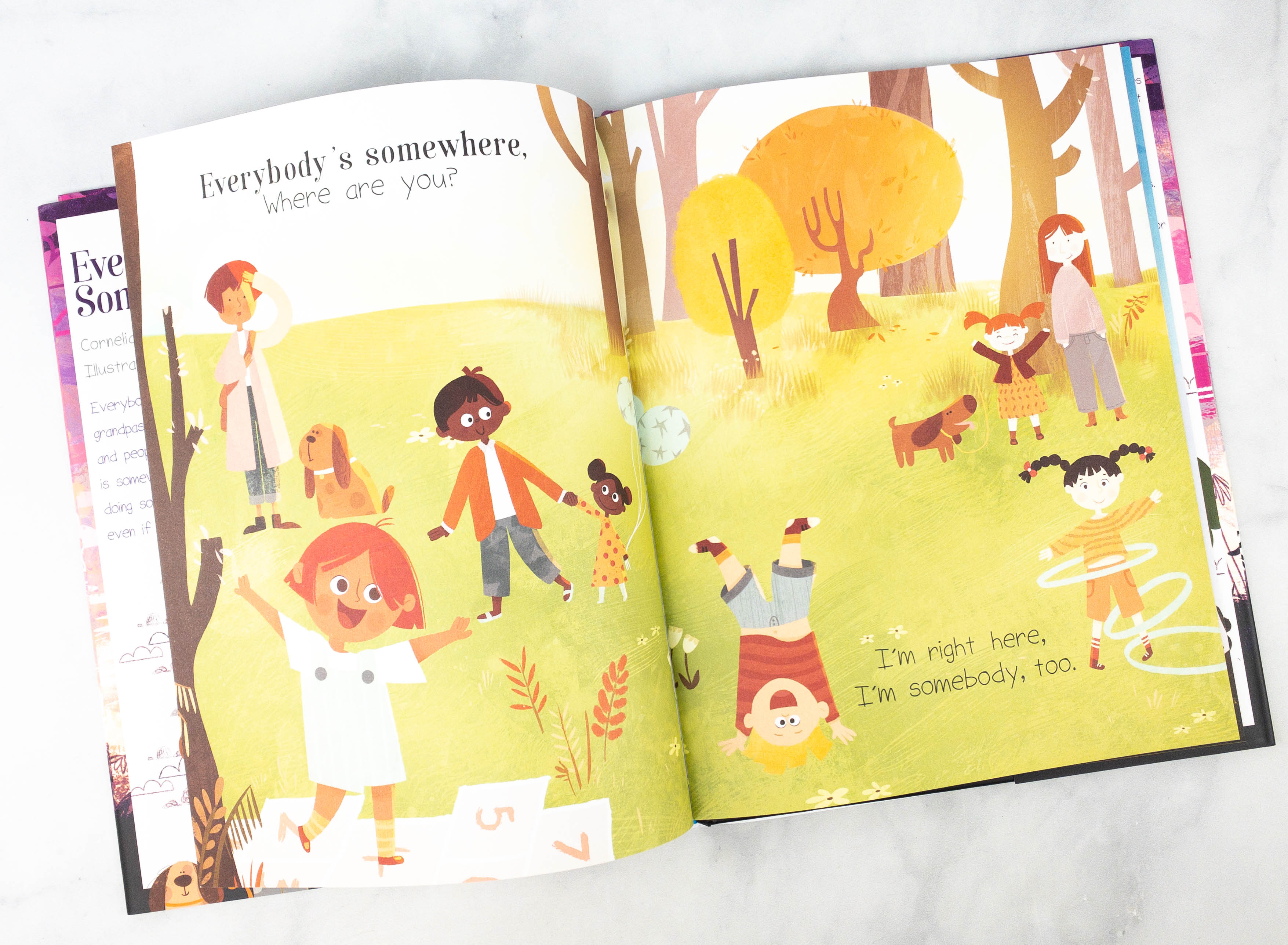 This book is a great way to help kids understand that the world is big and that there are a lot of different people in it, even when we can't see them. Aside from people, this book also features places and situations!
It was another amazing box from Elephant Books! This month's book picks are fun, unique, and engaging. One is a book that teaches kids how to count backwards, and the other is a cute picture book about just how diverse the world is. My kids loved both books, so they kept on re-reading them and even took them for bedtime reading. This is such an ideal subscription for young readers and it also makes a good gift because of its lovely fold-open packaging!
What do you think of this month's box?
Visit Elephant Books to subscribe or find out more!