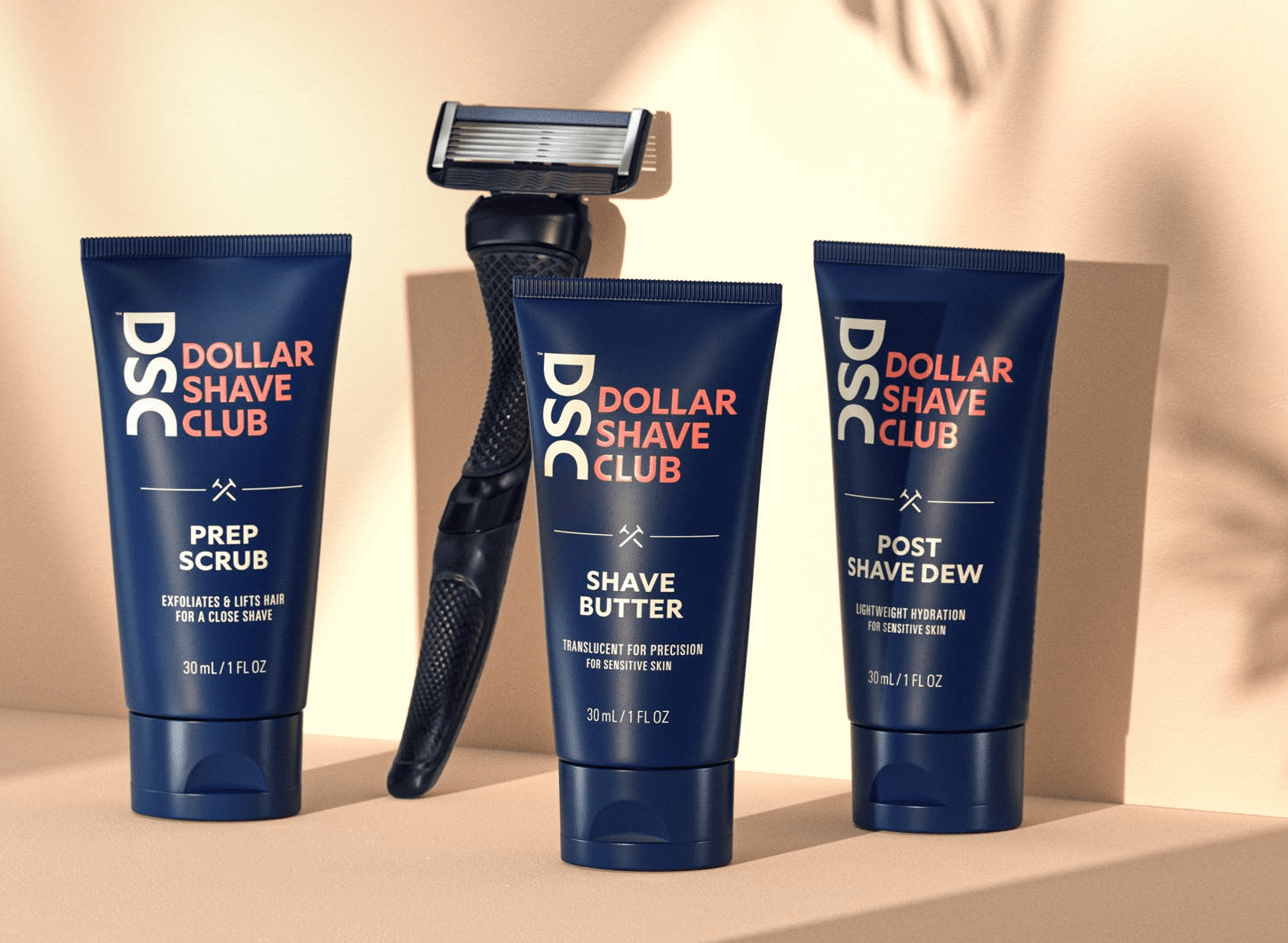 Dollar Shave Club is offering new subscribers a great deal on their starter set, which includes a razor handle, blades, and trial sizes of DSC's shaving prep scrub, shave butter, and post shave moisturizer!
We're on a mission to help our Members look, feel, and shave like a million bucks – without the hassle. Because when you look and feel your best, you can be your best.
Get your starter set for only $5 + FREE shipping! No coupon needed, just use this link for the deal!
Grab the Dollar Shave Club starter set for just $5!
After your first box, your recurring subscription will be $20 every other month for 8-pack razor cartridges. Too soon or too many? You can customize your subscription depending on your needs! See our Dollar Shave Club reviews to find out more!
Here's what you can get in your starter set:
Executive Razor Handle
Two Executive Razor cartridges
Dollar Shave Club Shave Butter (1 oz)
Dollar Shave Club Scrub (1 oz)
Dollar Shave Club Post Shave Dew (1 oz)
How it works:
Your first box includes trial sizes. They're big enough to help you realize how much you love all of our products.
Razor refills arrive two weeks later. Inside are 8 razor cartridges that will restock every 2 months.
Future boxes are up to you. Anytime you want, you can add & remove products, and adjust how often you get your boxes. Easy.
Are you getting Dollar Shave Club?