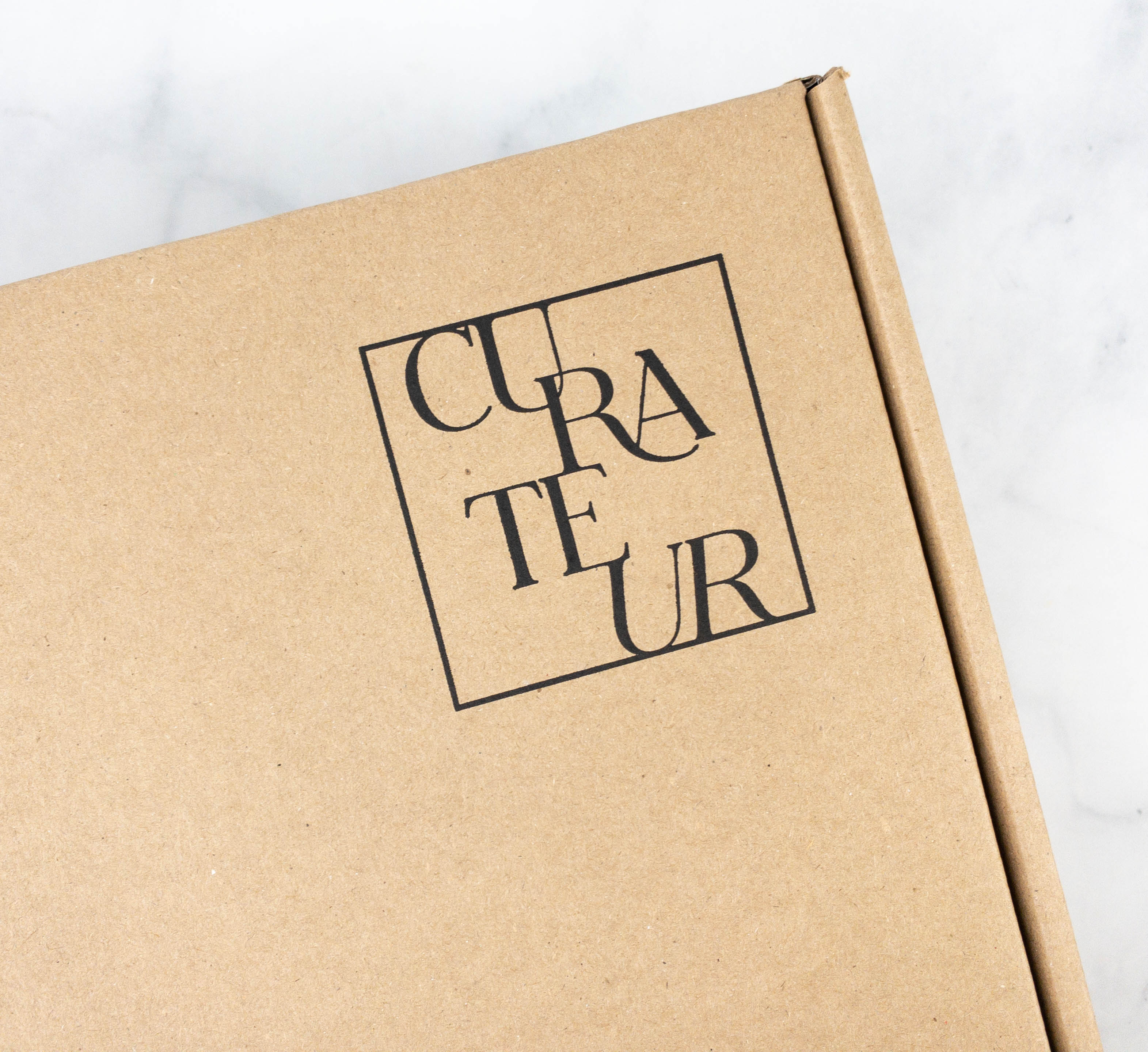 Curateur, formerly known as Rachel Zoe Box of Style, offers a membership that delivers luxurious fashion, beauty, and home items to your door every season. They promise to feature both establish brands and up-and-coming ones, curated by fashion designer Rachel Zoe herself. Choose between Icon, $349.99 for an annual prepaid membership, or Star, a pay-per-season plan for $99.99 per quarter. Members also get year-round access to exclusive benefits like a members-only Shoppe, rewards program, and insider content. Shipping is free in the US. This stylish subscription is a reader favorite, making the list in multiple awards categories this year, including best subscription boxes for women and best fashion and style subscriptions!
DEAL: Save $25 on your first box when you use this link and coupon code SUMMER25.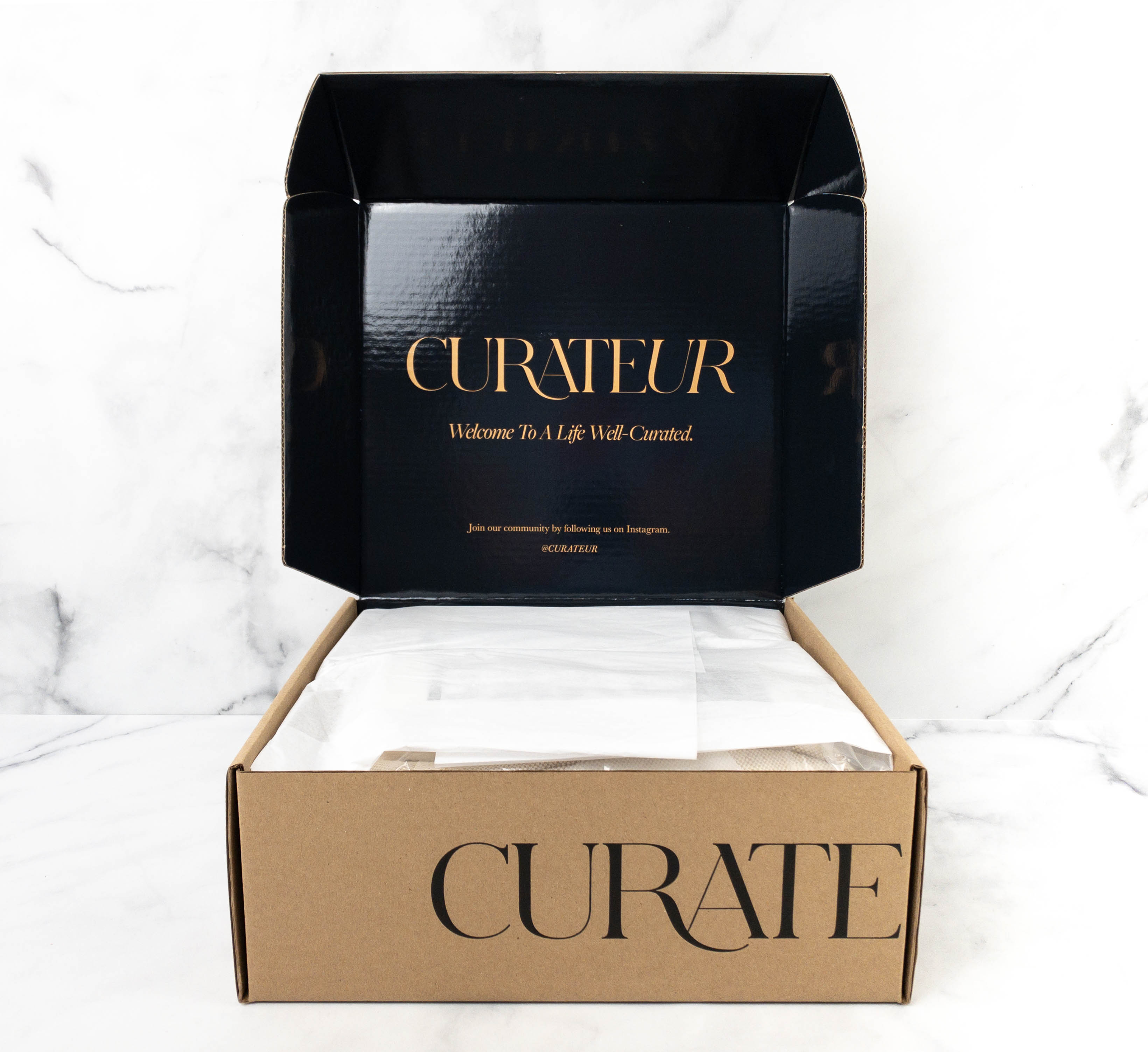 The items arrived in a brown box with Curateur branding. It's simple yet elegant! The interior of the box is in black and it also looks classy.
The items came wrapped in white paper.
They also included a mini-magazine for Summer 2021.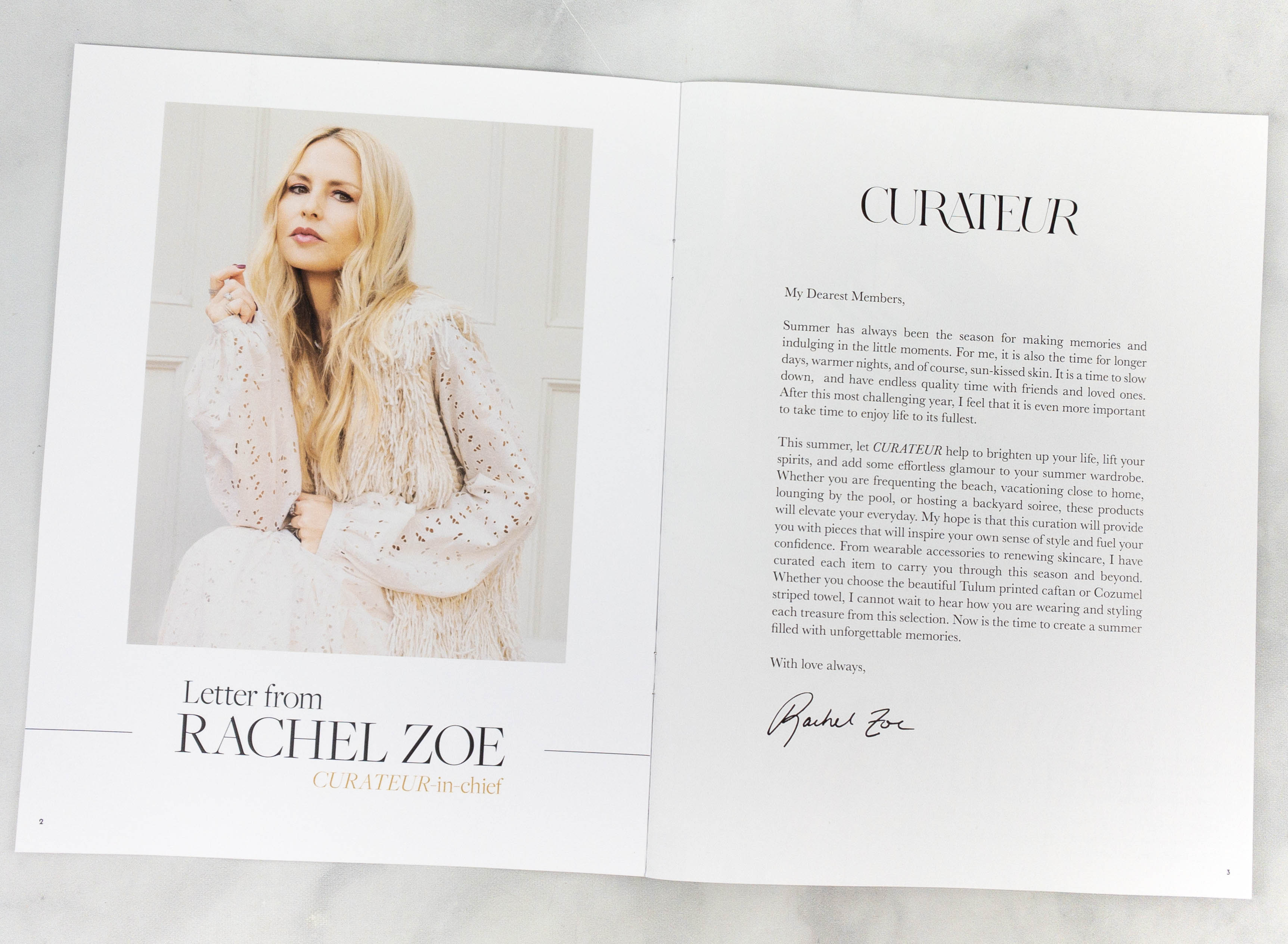 Inside is a message from the Curateur-In-Chief, Rachel Zoe.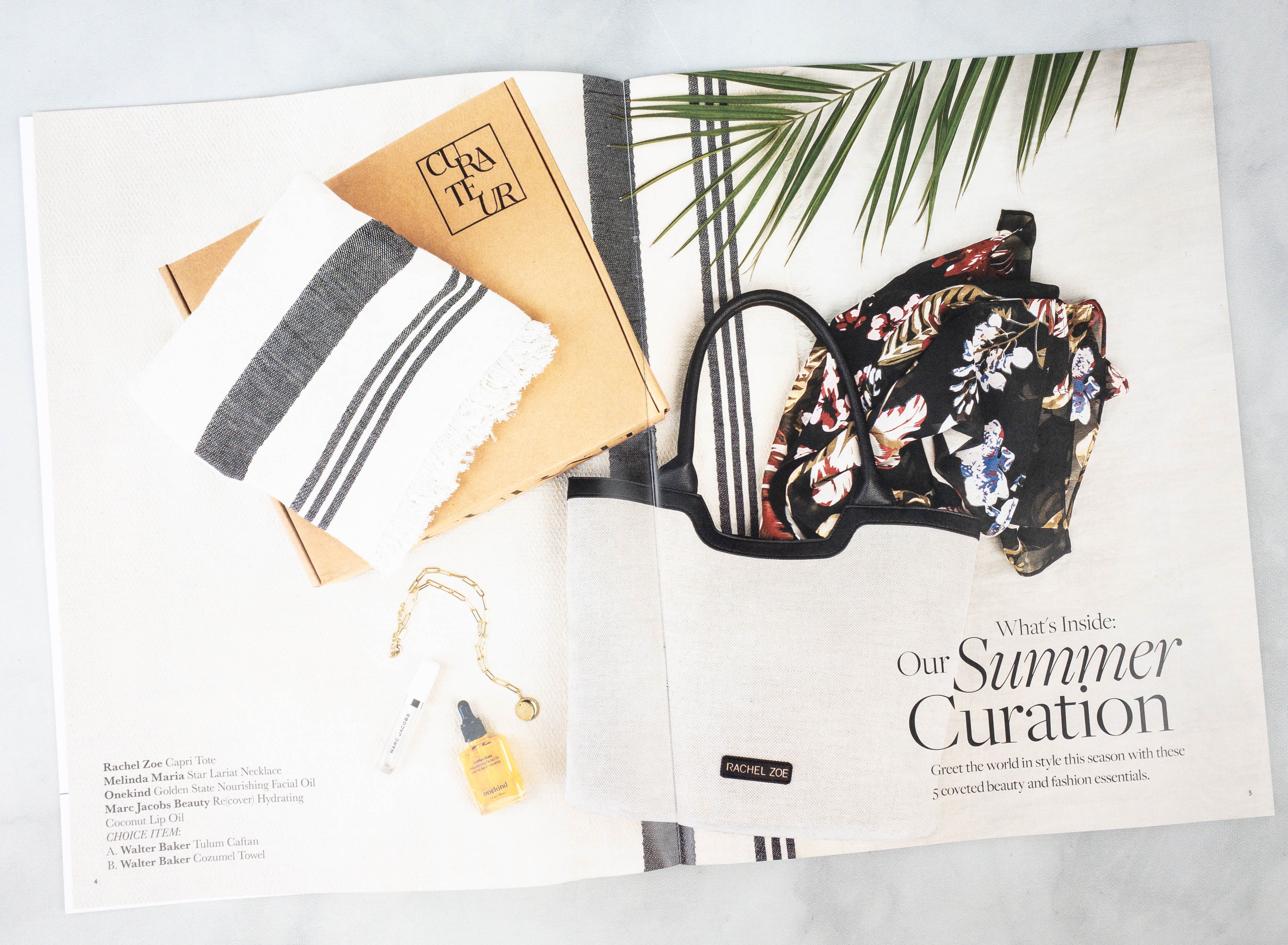 On this page, it shows a glimpse of the items in the Summer curation.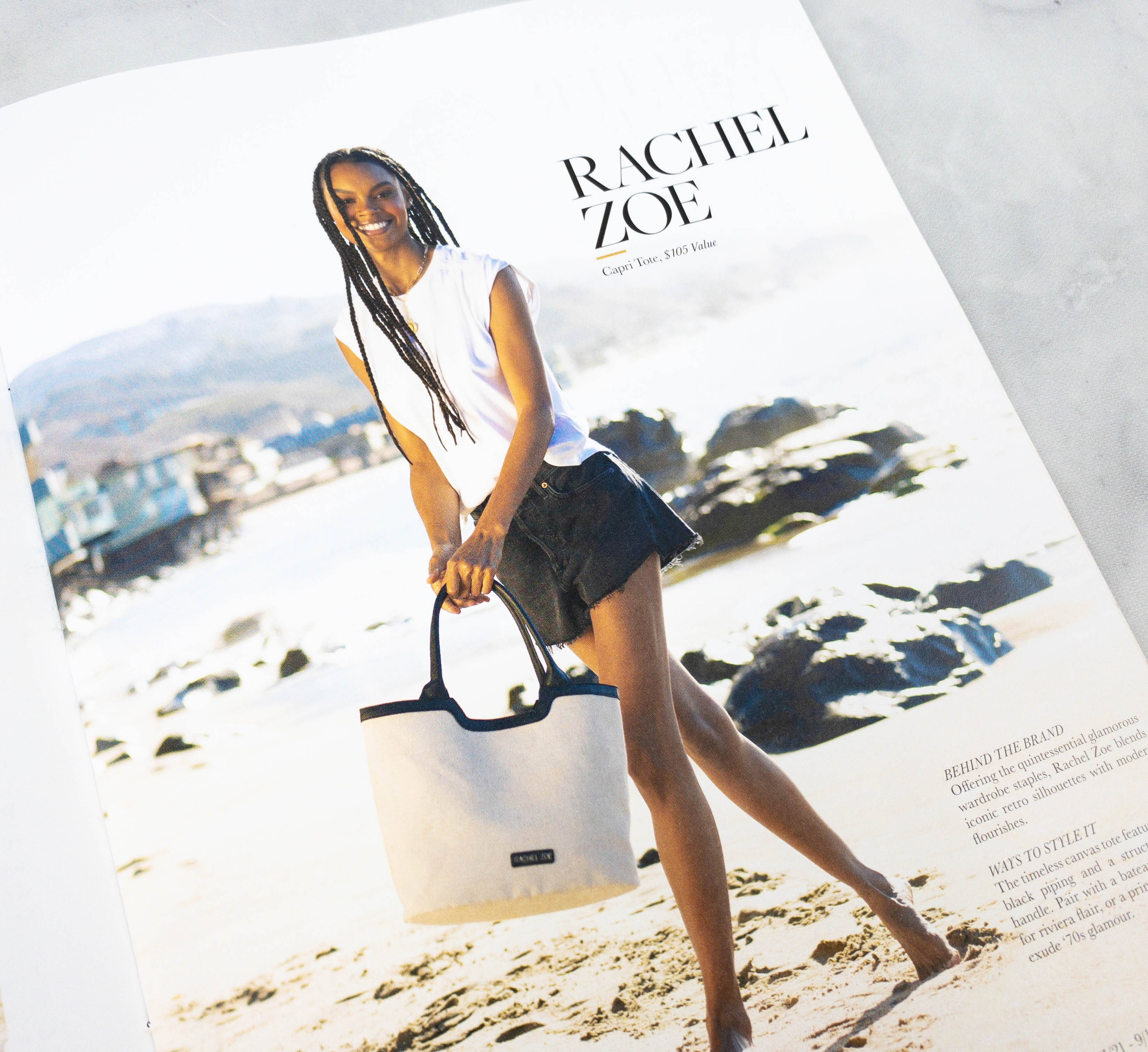 There are lots of good photos and style inspirations!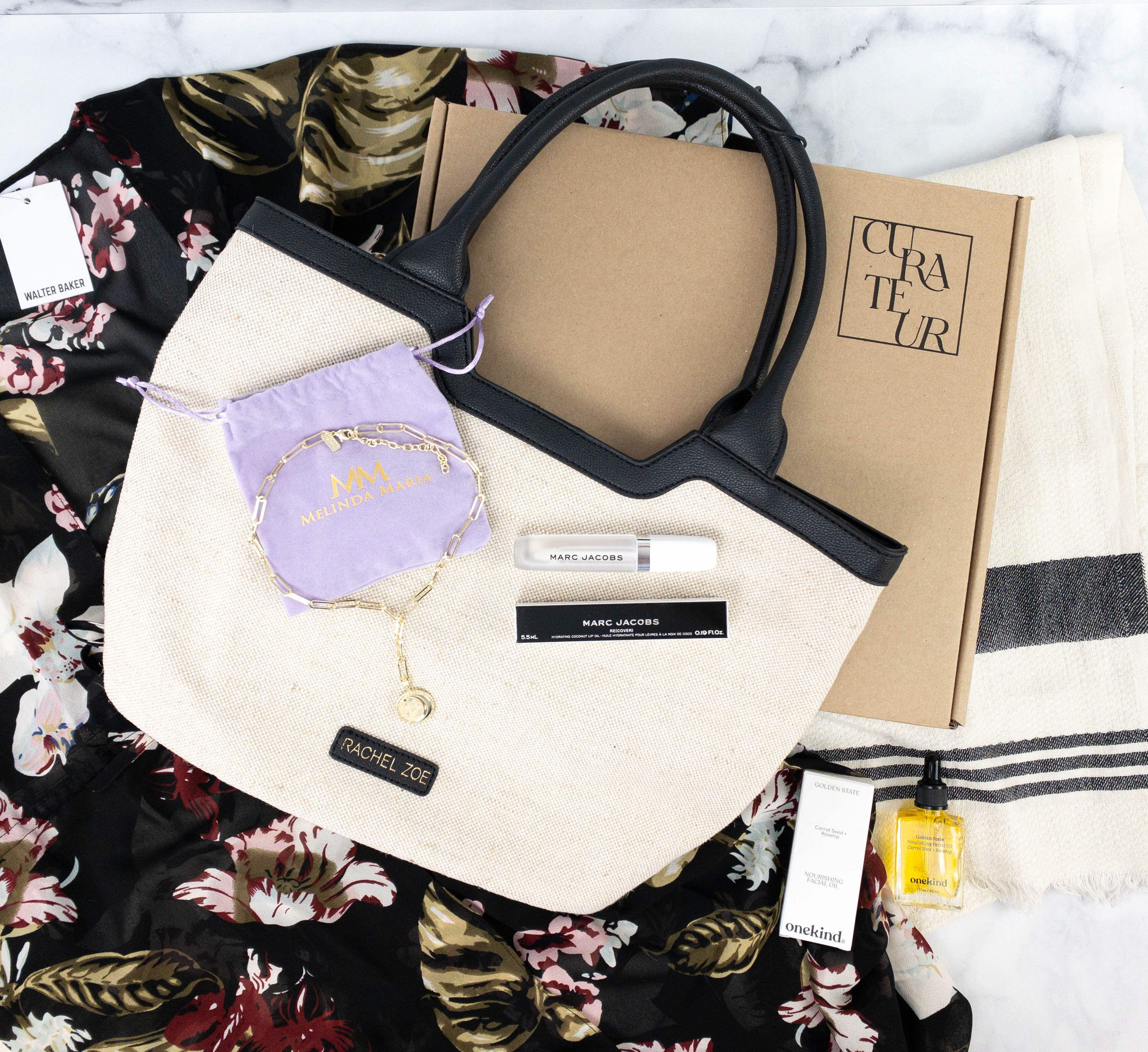 Everything in my box! When the box was first available you could get both the towel and the caftan for an extra $35. This option is no longer available – you'll select one when you sign up.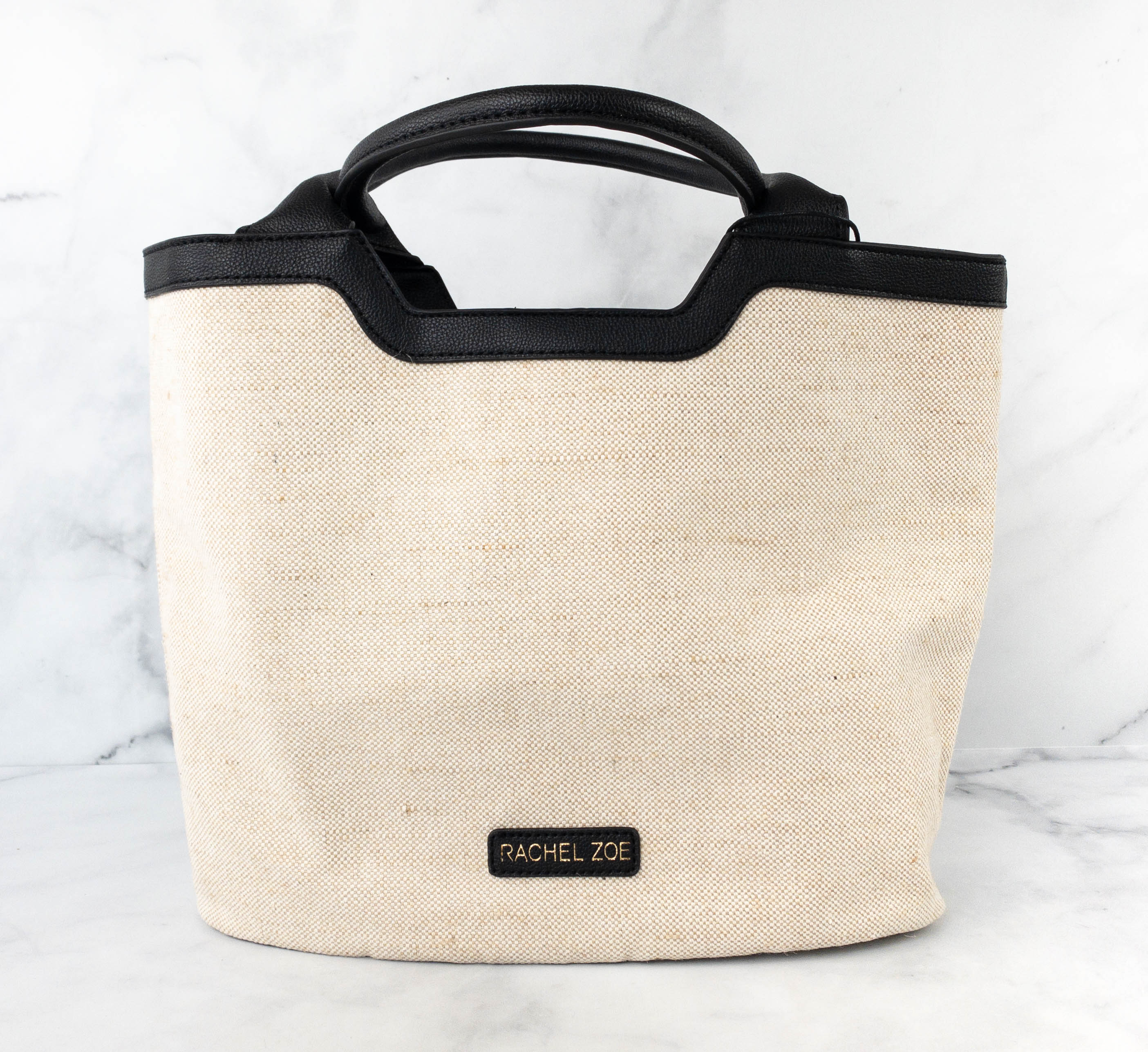 Rachel Zoe Collection Canvas Tote ($105) A roomy neutral tote that I can use carry my everyday essentials! It's made with a light canvas fabric and a black lining. It also has the Rachel Zoe tag at the base.
This is definitely a shift from the faux leather bags from previous seasons. I think this color is liable to get a bit scuffed up with bumping around, but I'm not going to stress about it too much. The neutral straw color is nice for summer. I'm still considering spraying it with a fabric protector.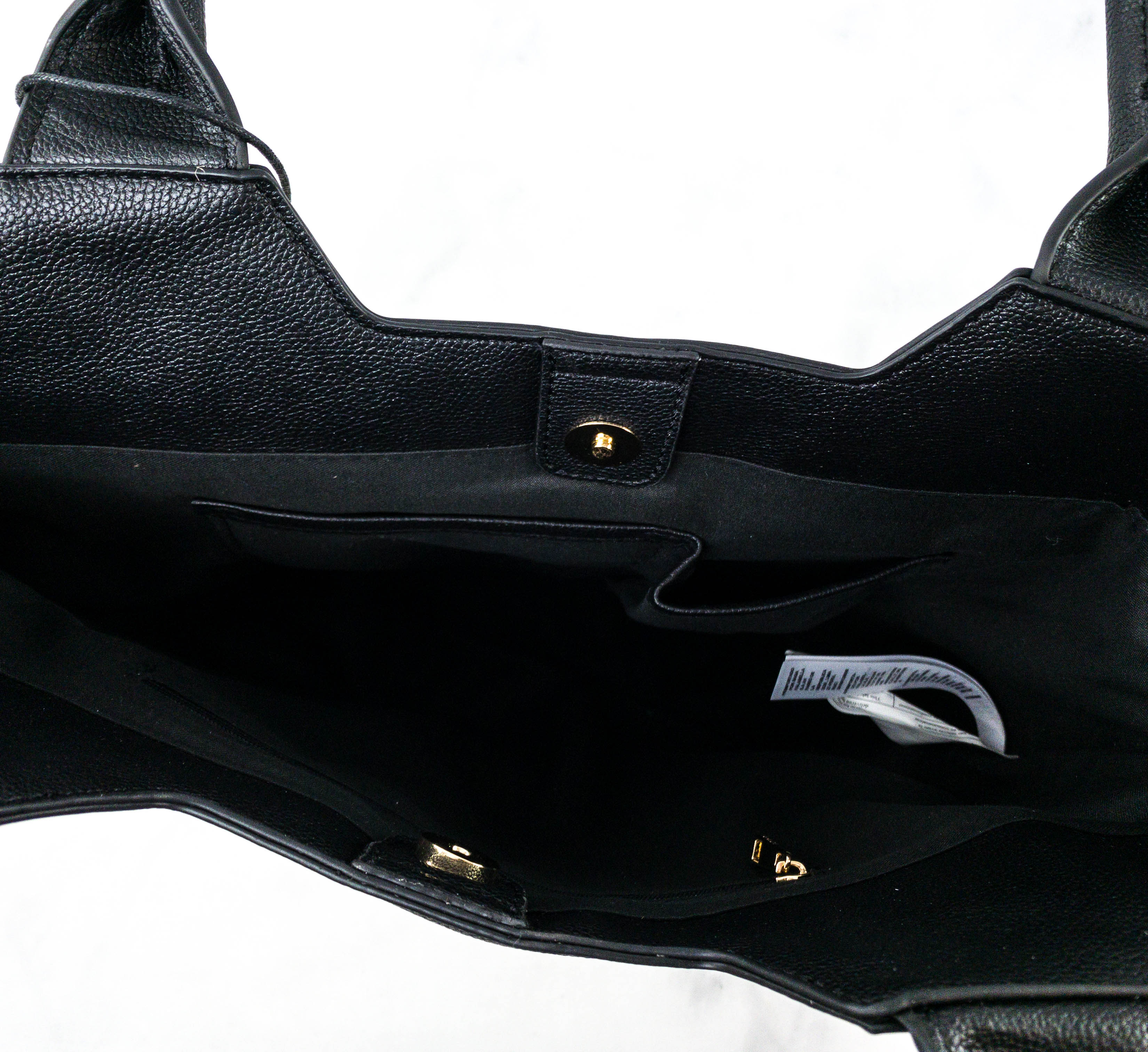 There are organizer pockets inside so it's easier to sort my things out and my bag isn't a mess when I pull items out!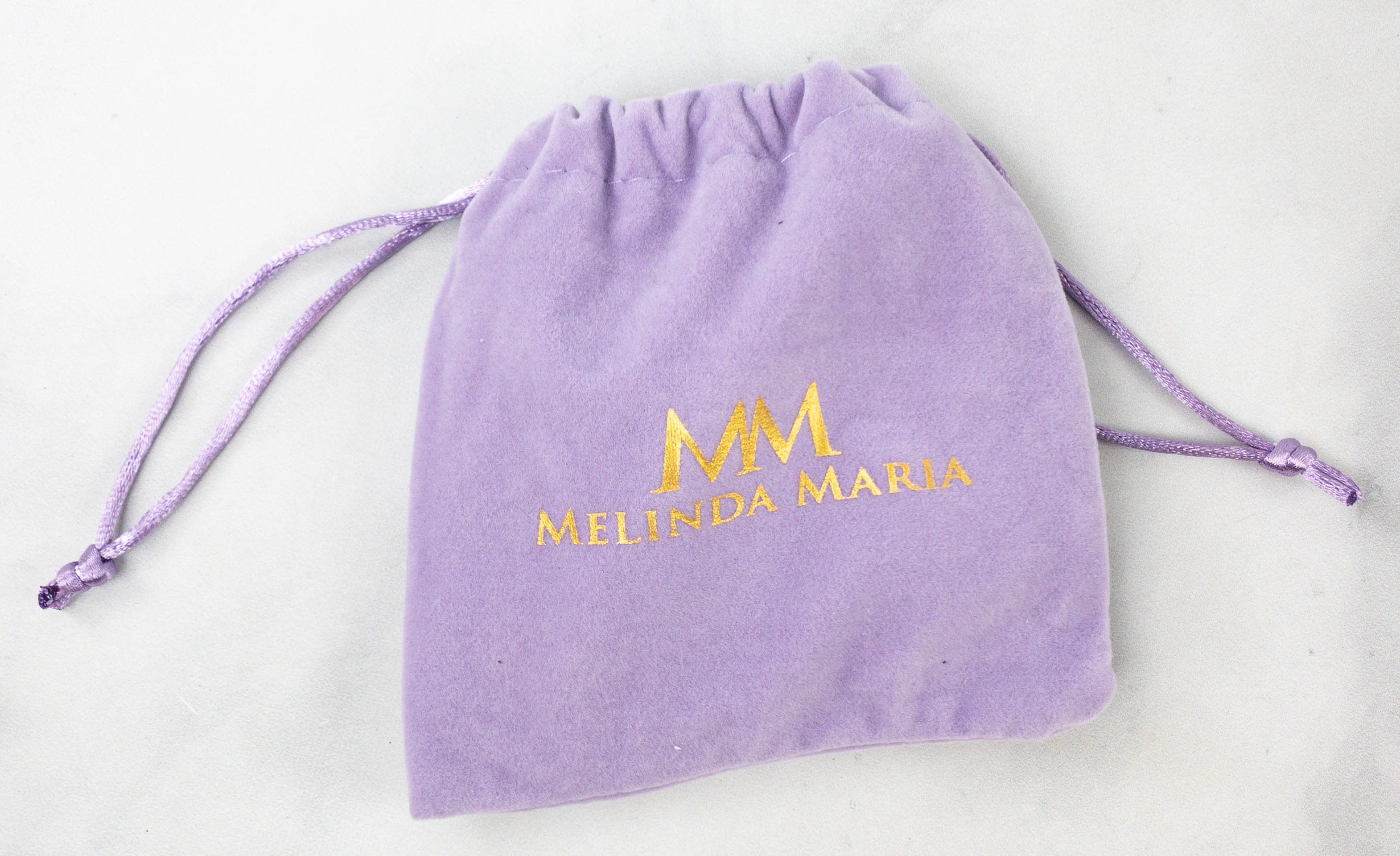 Melinda Maria Star Lariat Necklace ($120)The lovely necklace arrived in a purple drawstring pouch for safekeeping.
The necklace is stunning with its paper clip chain! It's more prominent that regular chain necklaces, but it's lightweight and still classy.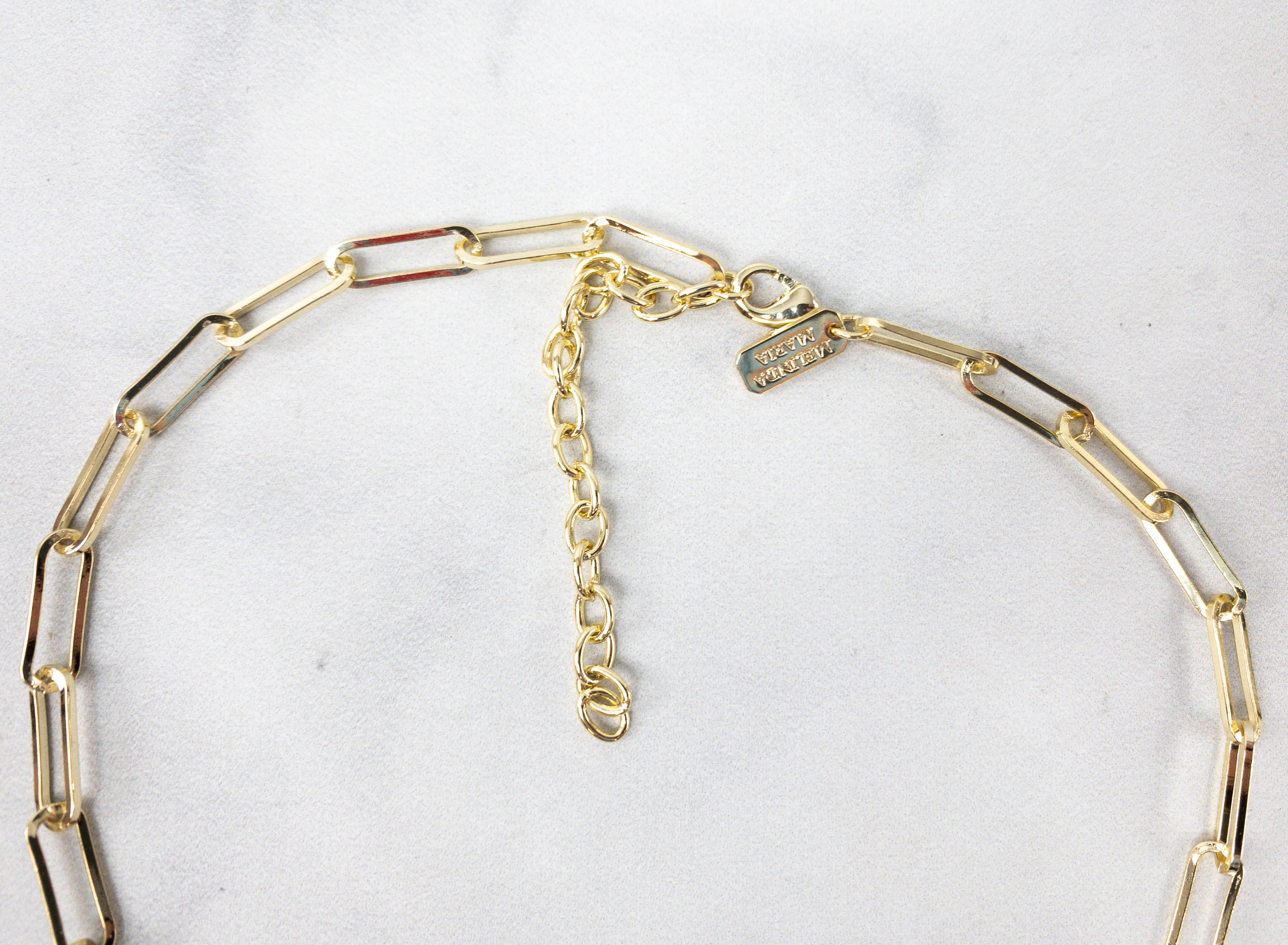 The enclosure has a built-in extender so you can adjust the way you wear it.
The drop pendant is absolutely gorgeous! It features a waxing crescent moon along with stars that are adorned with gemstones. There's also one blue gemstone that stands out from the rest. Most of the jewelry that comes in Curateur has a chunky style, so this was a nice shift, and it was just so pretty and summery. It's in between delicate and statement and just perfect.
Onekind Golden State Nourishing Facial Oil ($45) Here's a concoction of nourishing and skin-friendly oils in a travel bottle! They are formulated for all skin types, to provide intense hydration and to fight signs of aging.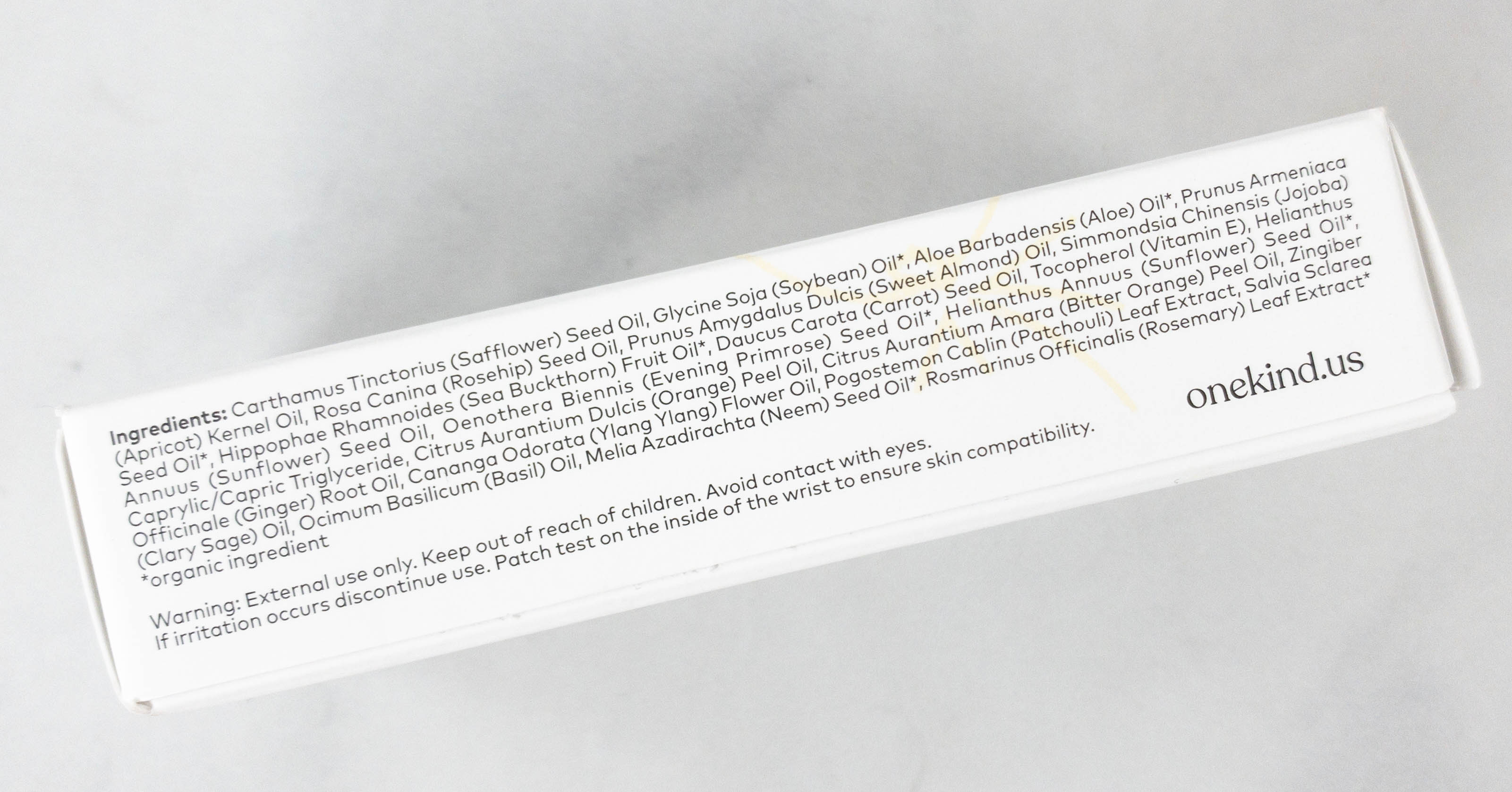 Key ingredients are brightening rosehip oil, anti-acne sea buckthorn extract, and carrot seed oil with skin repairing properties. All you will need are 3-4 drops per application. Massage to clean, dry skin and you'll be good to go. Another thing to love about this facial oil is that it's never tested on animals, plus it's free of artificial ingredients!
I was really happy to receive this. I've been addicted to onekind's night cream so this is a nice pair with that!
Marc Jacobs Beauty re(cover) Hydrating Coconut Lip Oil S in Kissability ($27) To keep the lips juicy and plump, here's a lip oil with a lightweight and non-sticky formula. A couple of swipes gives my lips enough hydration and it even leaves a shiny finish! This one's a perfect for everyone pick and tbh I feel pretty classy pulling a Marc Jacobs lip oil out of my bag. A fun treat!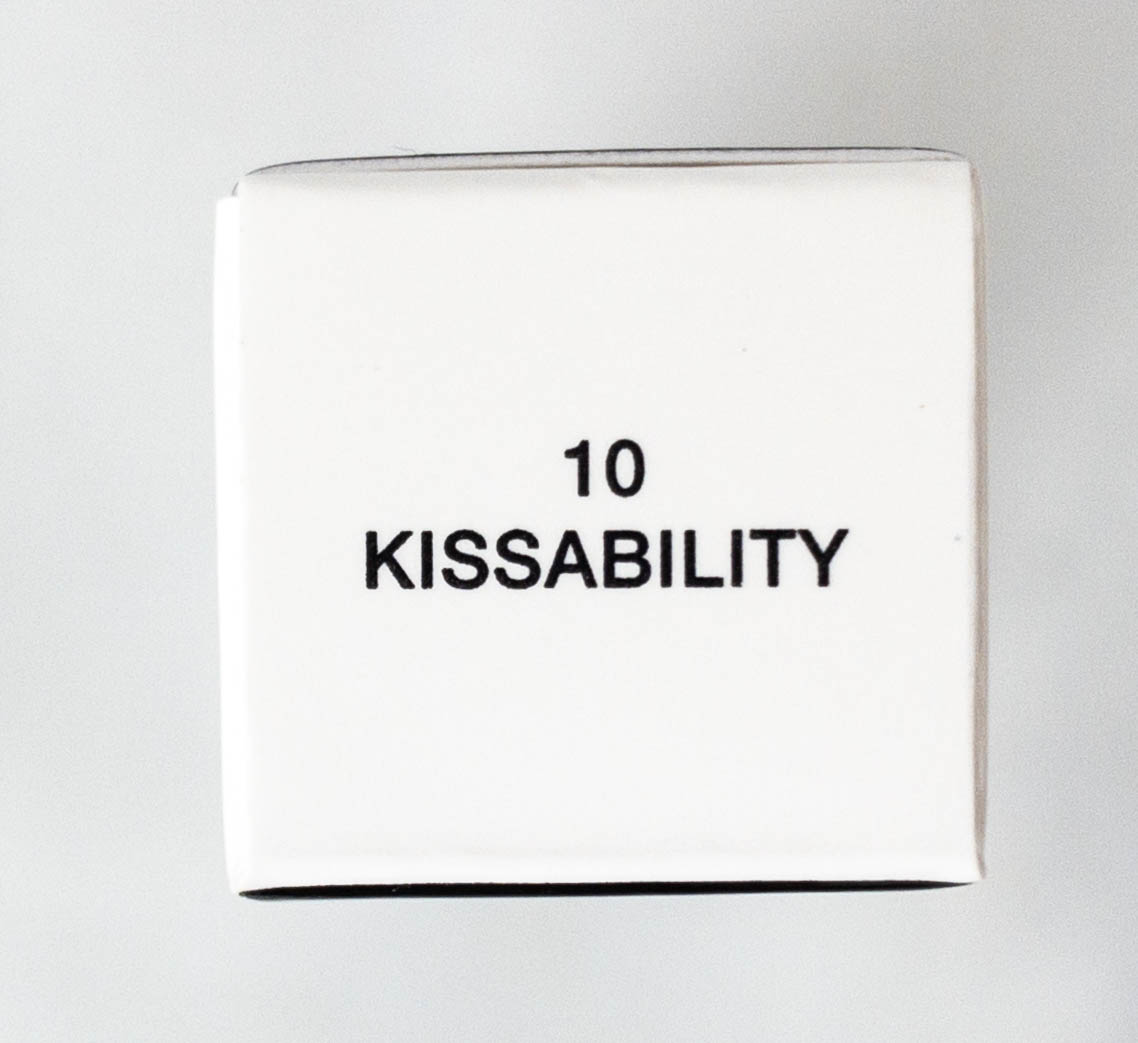 I received it in Kissability, which is clear so it's great to use along with any lipstick. It also has a blend of vitamin E, coconut, and aloe vera that helps keep the lips healthy, soft, and smooth!
Your box will include the Caftan OR the Towel below – choose when you sign up.
Walter Baker Tulum Caftan ($198)They also sent a summer-ready clothing item in this quarter's box! This one is from Walter Baker and it's a lovely caftan.
It has a black base and big floral patterns that definitely stand out.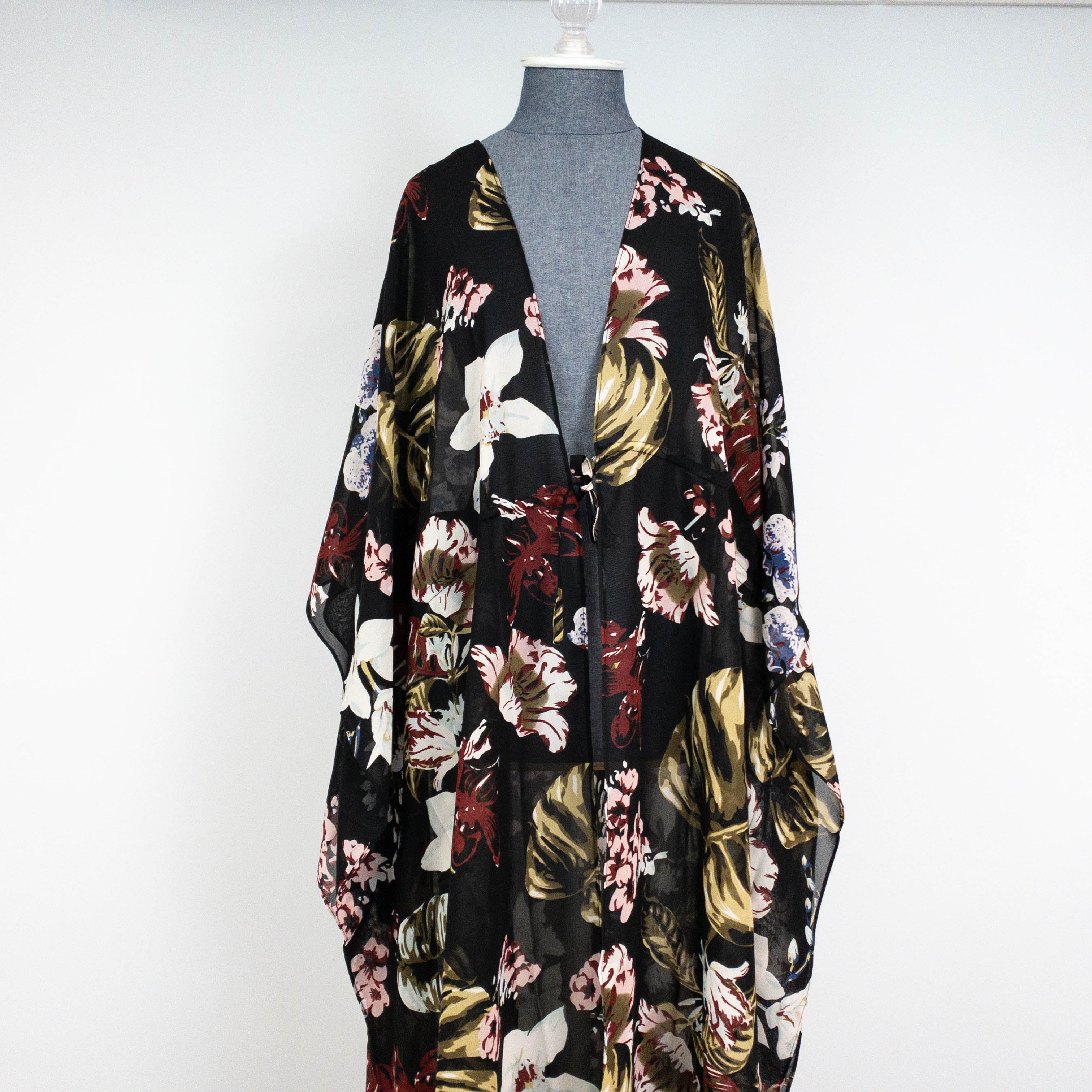 I love the loose and flowy fit of this piece! It's also light and airy when worn, keeping the wearer comfortable despite the summer heat.
It even has an uneven hem line which gives it a relaxed vibe!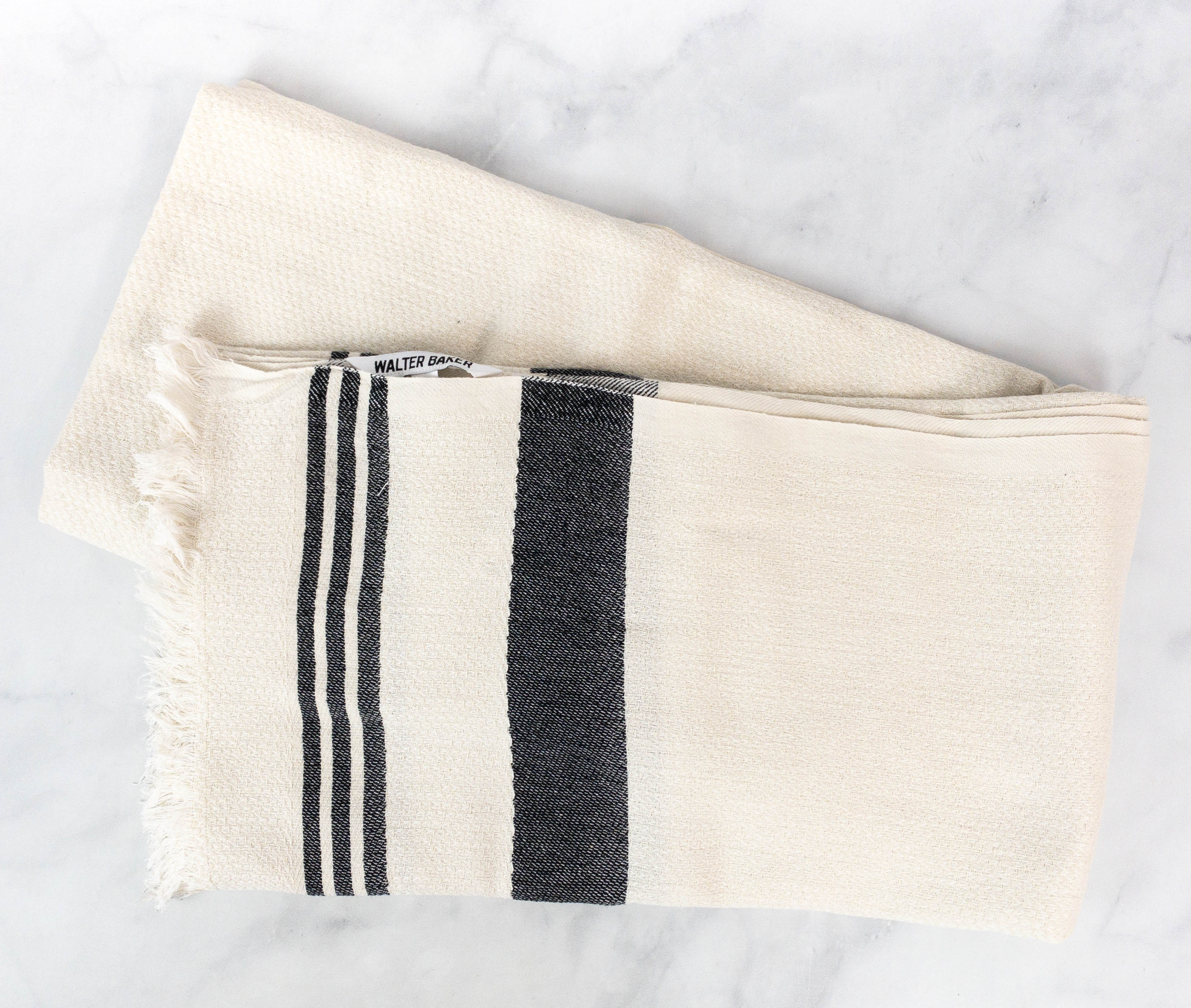 Walter Baker Cozumel Towel ($110)Here's another item which might come in handy for a summer getaway, a towel! Cozumel towels, also known as Turkish towels, are known to become more absorbent overtime with successive washings. This one has a different weave pattern than the rest of my Turkish towels, which I'm very much addicted to.
It feels really good on the skin! Aside from using as a beach towel, it can be used as a blanket or as a seat cover as well.
This season's Curateur box is a cohesive selection of summer must-haves! The caftan would make a nice beach cover-up, or a casual summer outfit when paired with a spaghetti strap top and a slim fit jean. Top it off with the lariat necklace and grab the canvas bag with the towel and you'll be ready for a summer getaway. Aside from the clothing, accessories, and lifestyle items, I also appreciate the inclusion of the facial oil and the lip oil in this box. They're a great way to ensure that my skin is nourished despite the heat. Once again, Curateur didn't disappoint. Everything is luxurious, chic, and simple and has me excited for the warmer days ahead!
What do you think of this box?