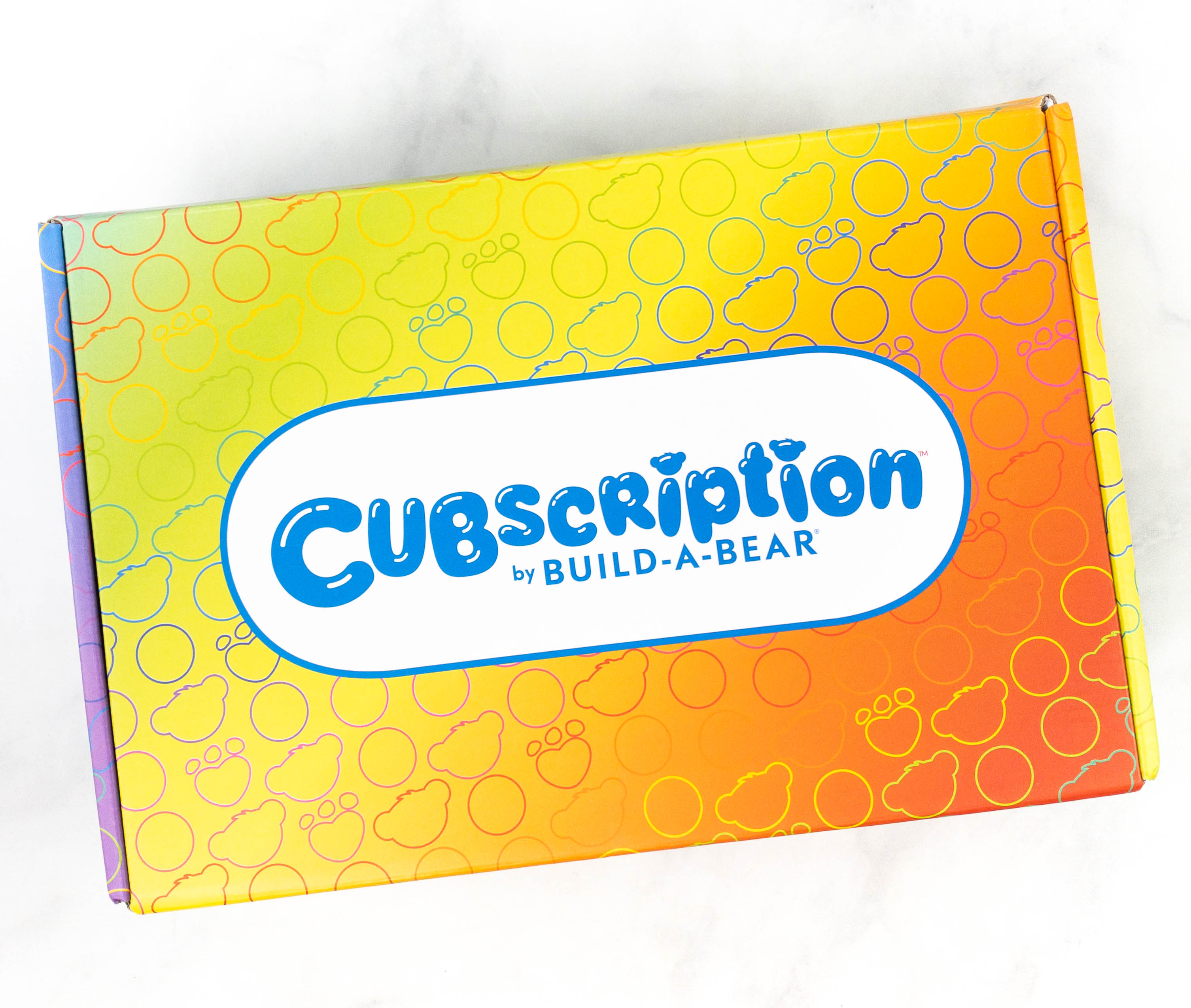 Cubscription Box by Build-A-Bear is a subscription box service that delivers a new furry friend every season (4 times a year). Each shipment contains 6-8 custom-made, exclusive Build-A-Bear items that you can't get in stores or anywhere else! This includes a new stuffed animal in every box, complete with clothing and accessories for both you and your furry friend! Cubscription Box is gender-neutral.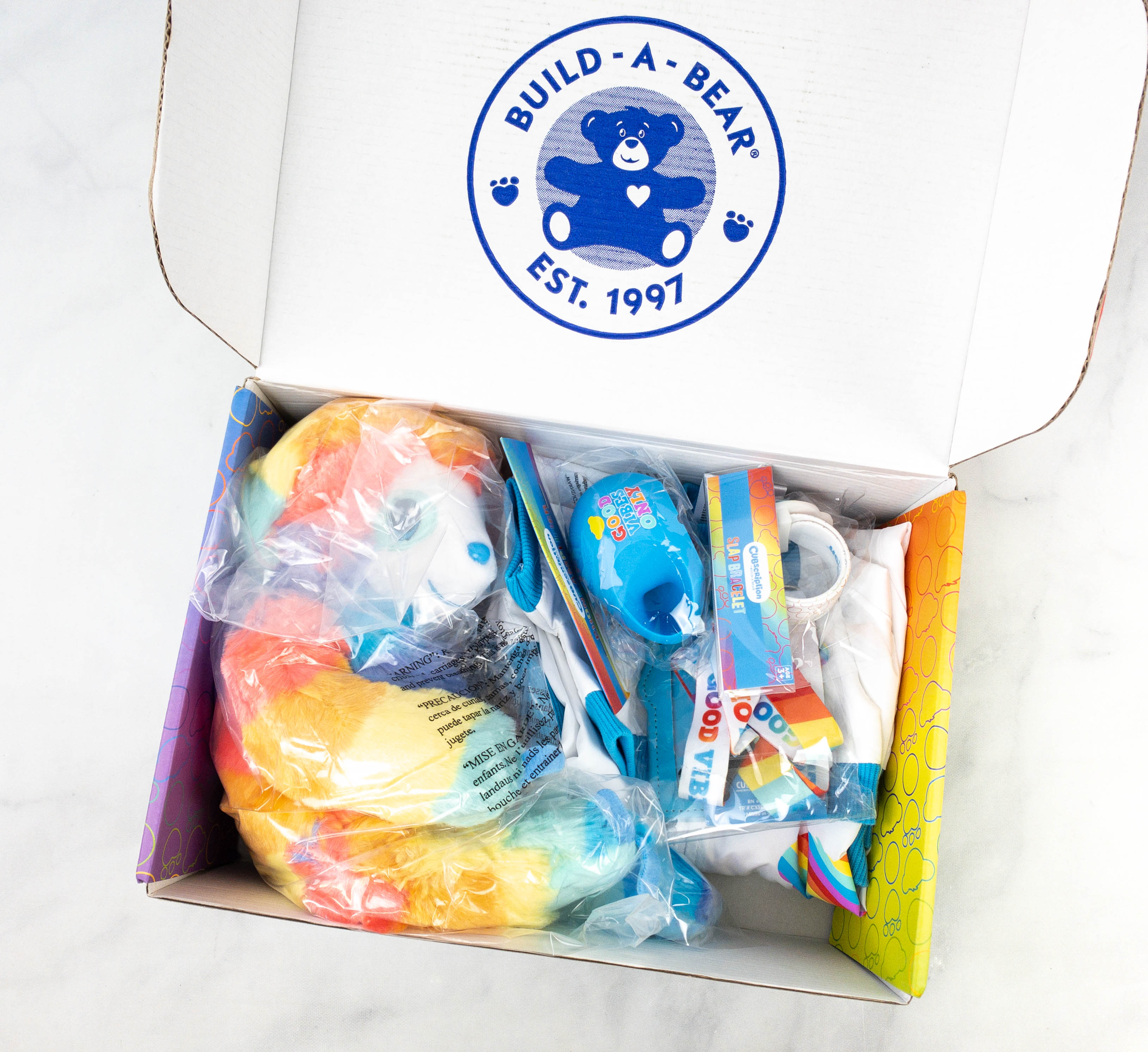 The box is jampacked!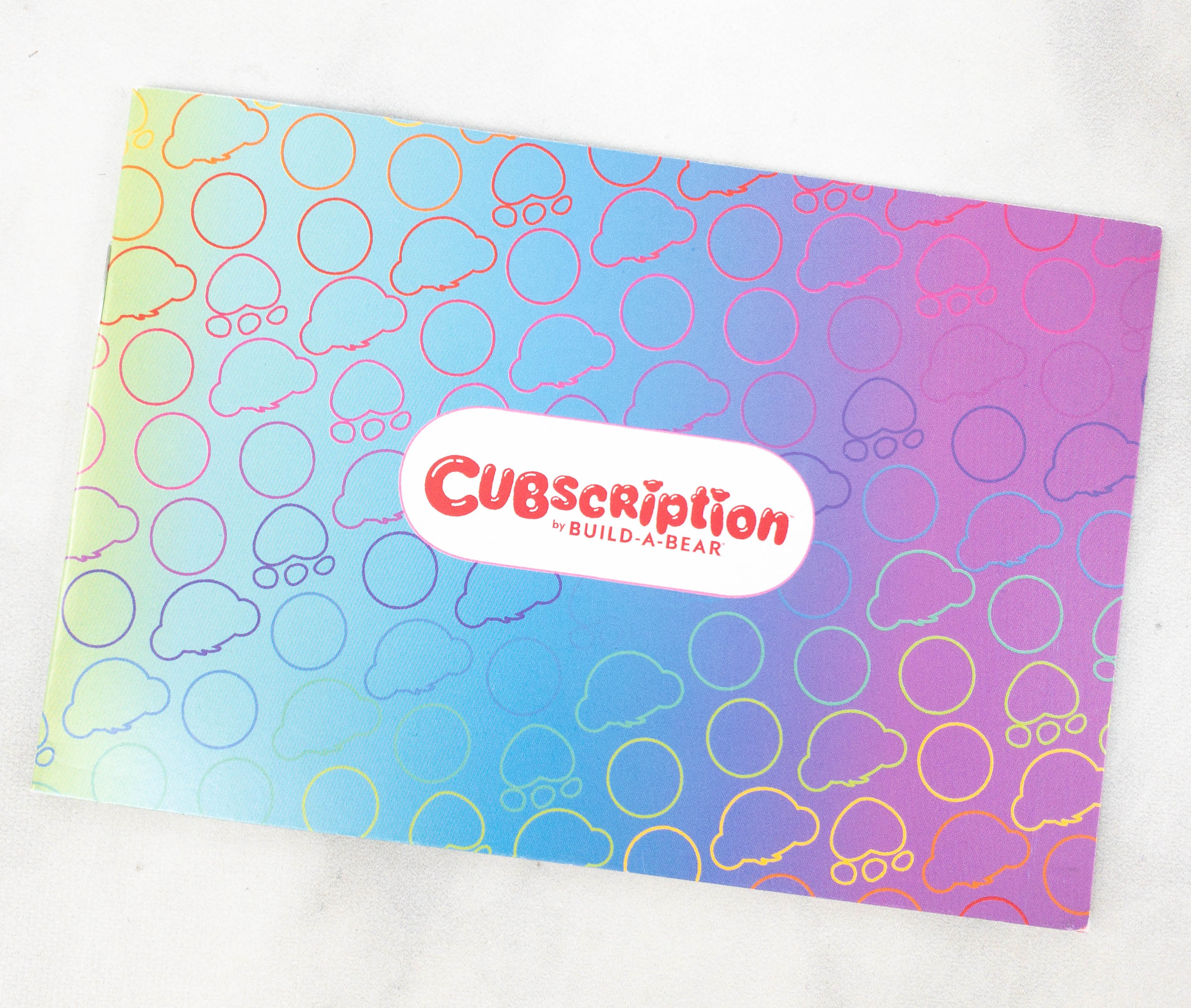 The booklet has the same design as the box!
Inside, they included a photo of the stuffed animal we received this quarter!
The booklet also contains pictures of the other items included in this box.
Each item comes with a description as well! It's so cute!
Everything in my box!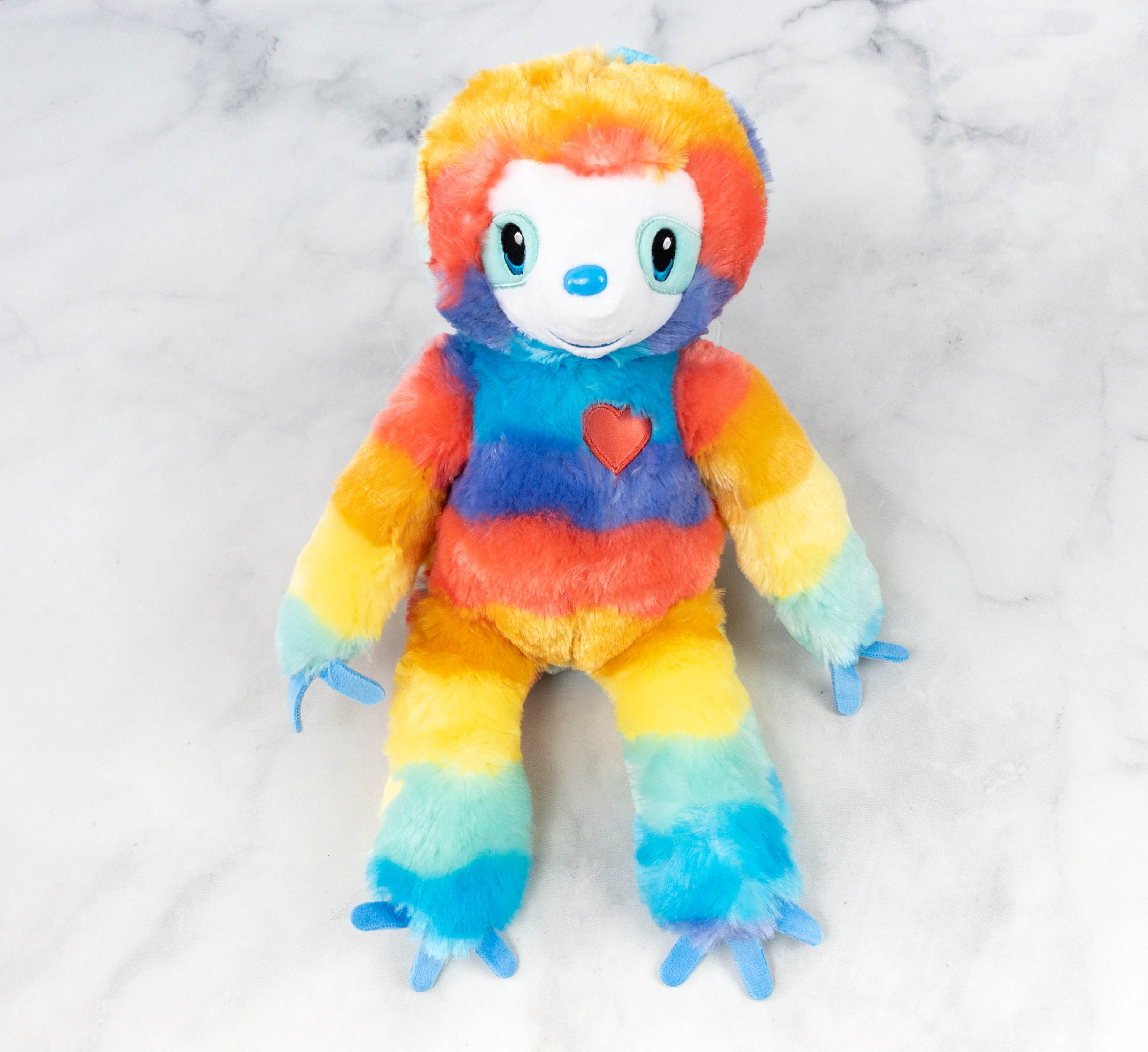 Build-A-Bear Sloth. This month's main item is this adorable sloth. It has colorful fur and it's super soft!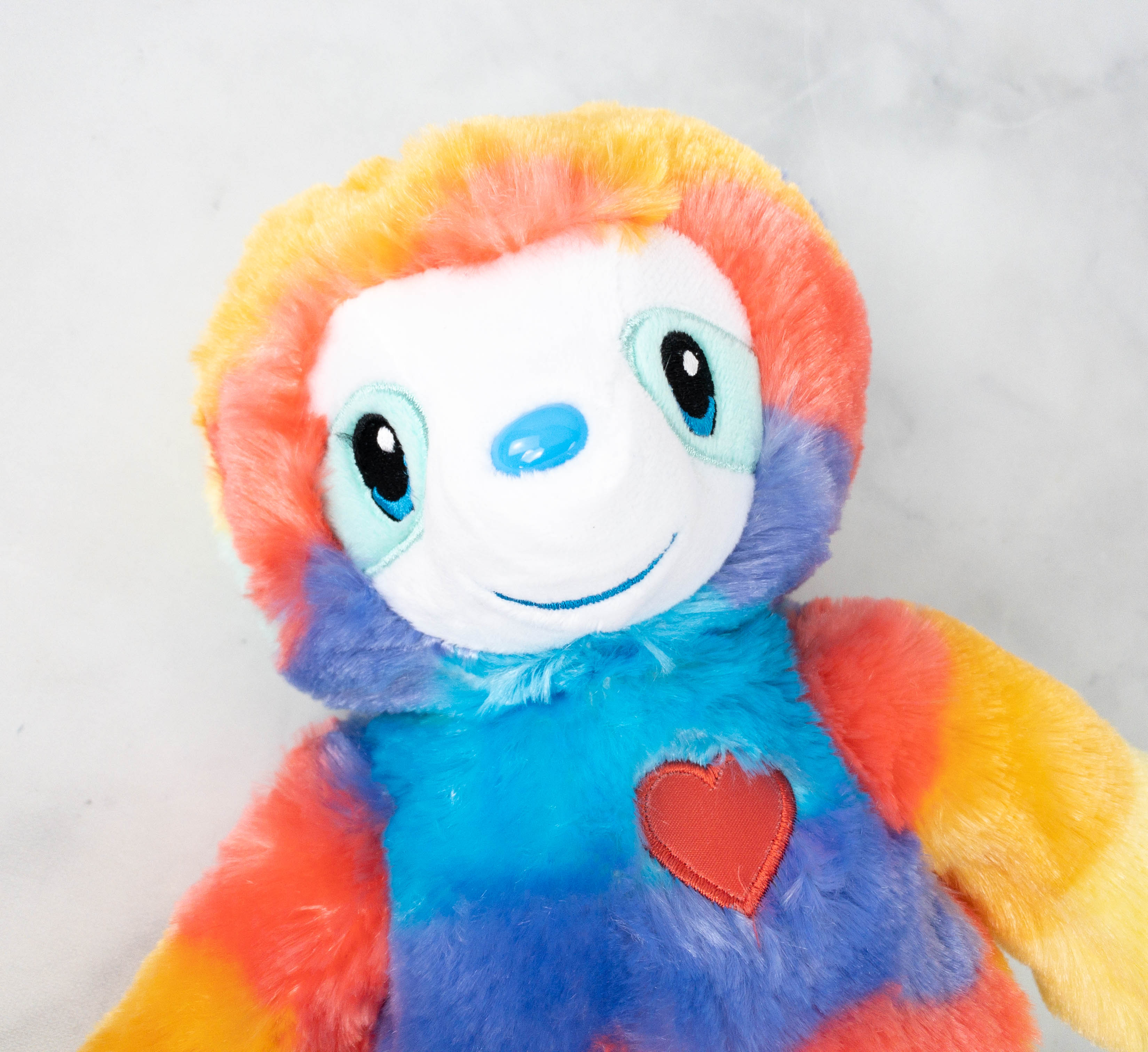 That smile looks really charming! It even has a little red heart embroidered on its chest.
The details are nice! It really resembles a sloth, only it's multi-colored. Look at those cute toes and fingers!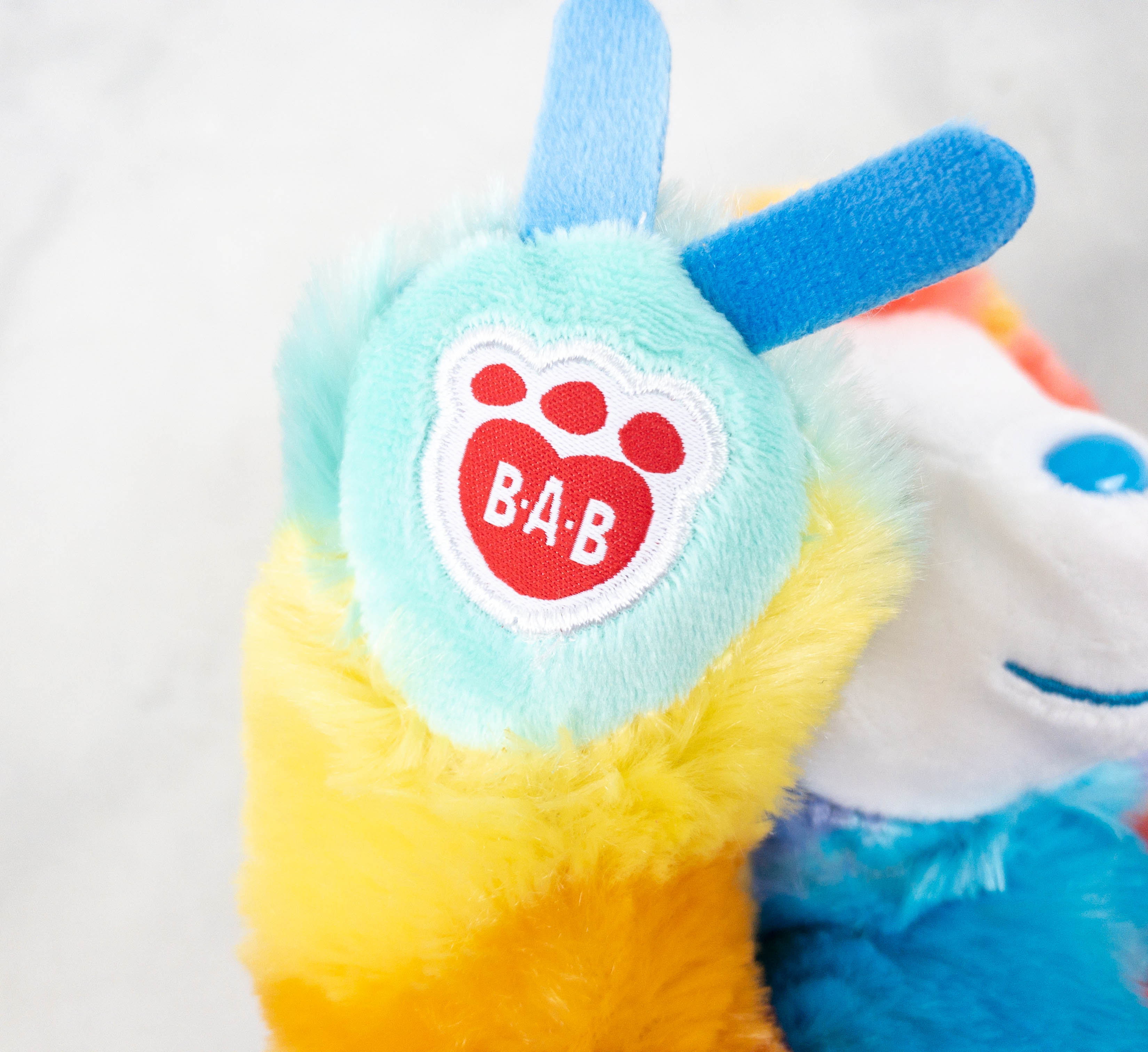 It also has the BAB logo on its hand!
Bomber Jacket. A cute little bomber jacket awaits my daughter's new friend! This one is white with blue trimmings and it even features a rainbow bead head on the left chest.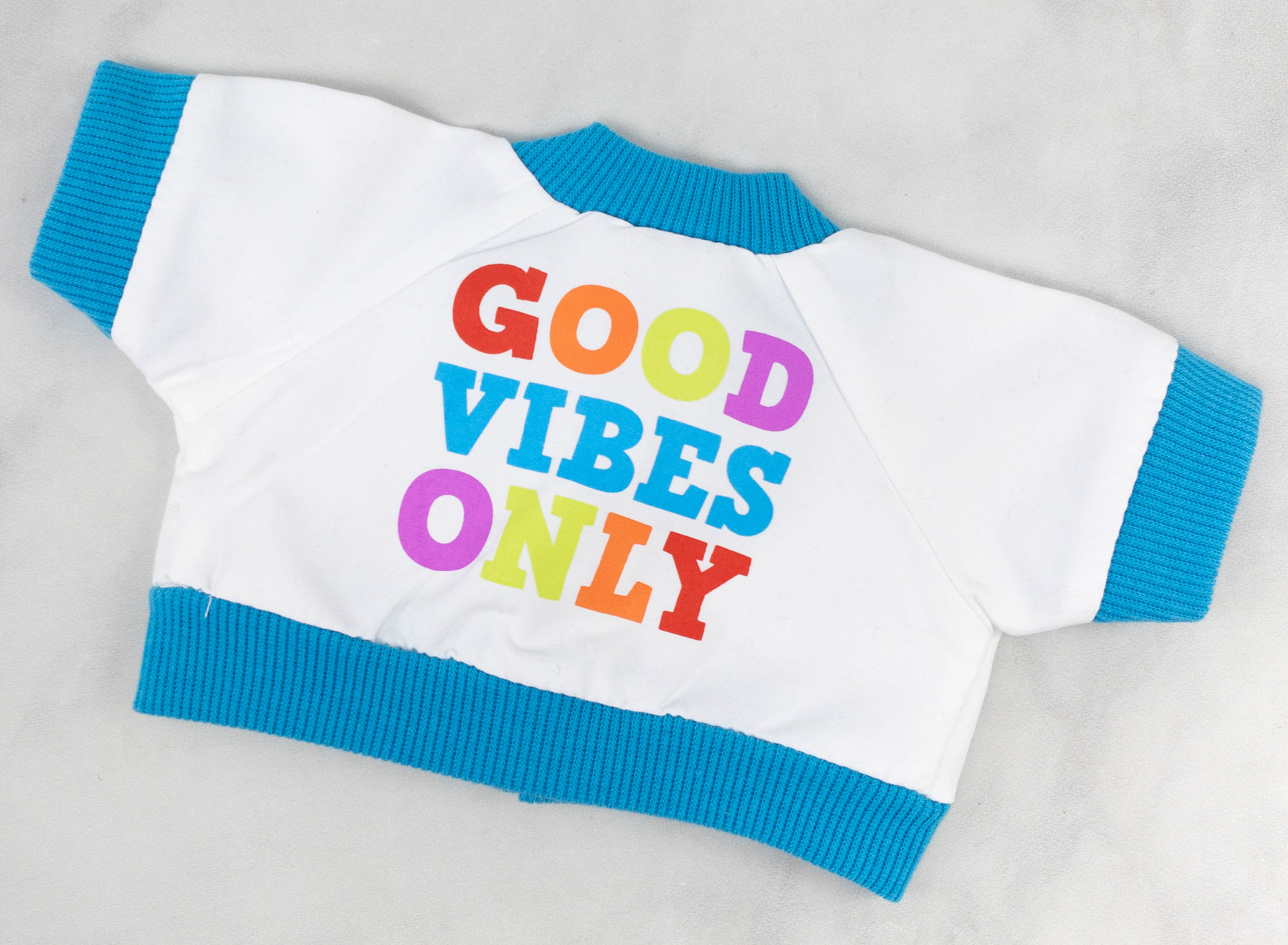 At the back, it says Good Vibes Only in colorful letters!
The sloth looks more adorable with the jacket on!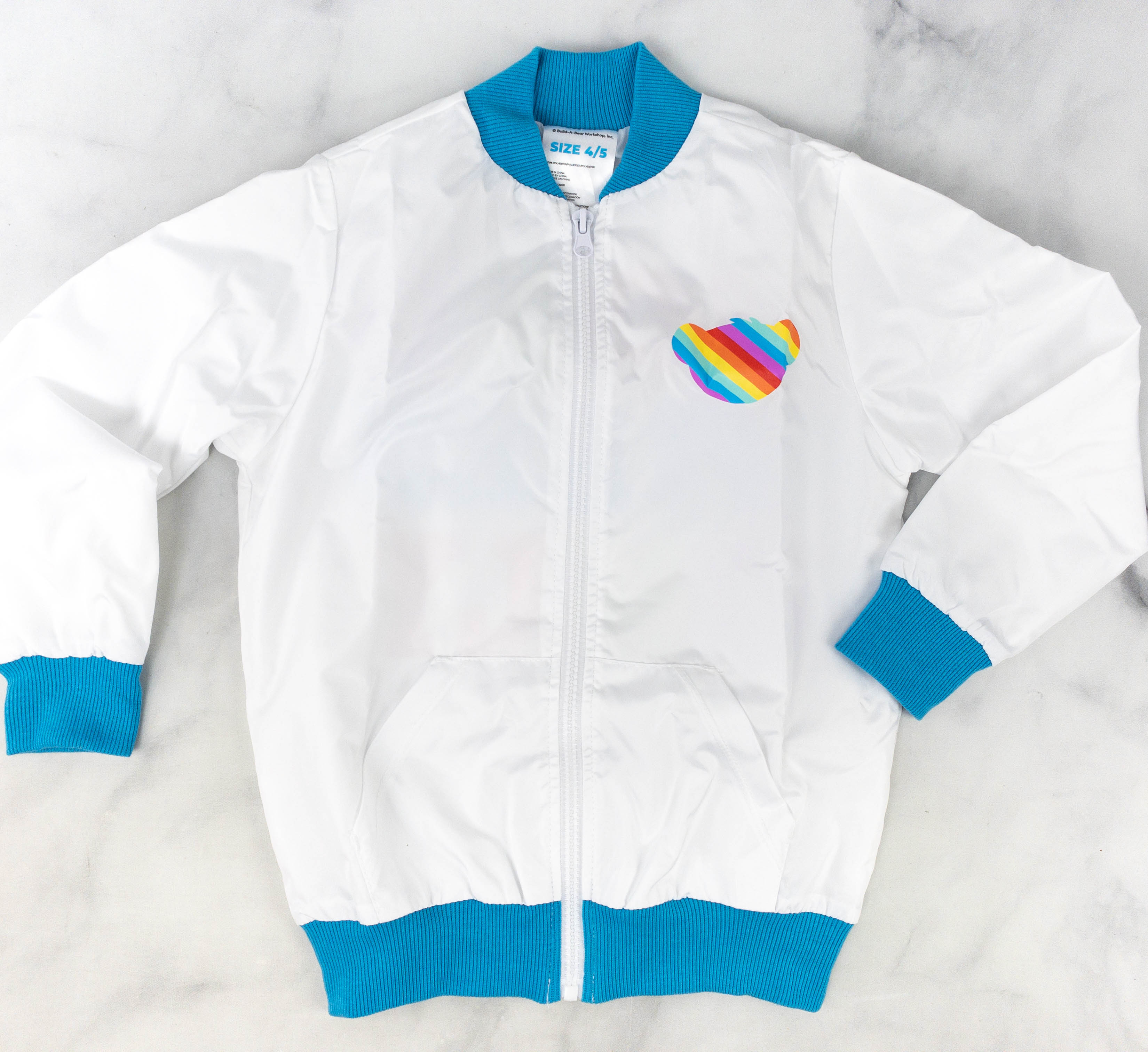 Now, my daughter can match outfits with her new Build-A-Bear Sloth because the box also included a bomber jacket for her!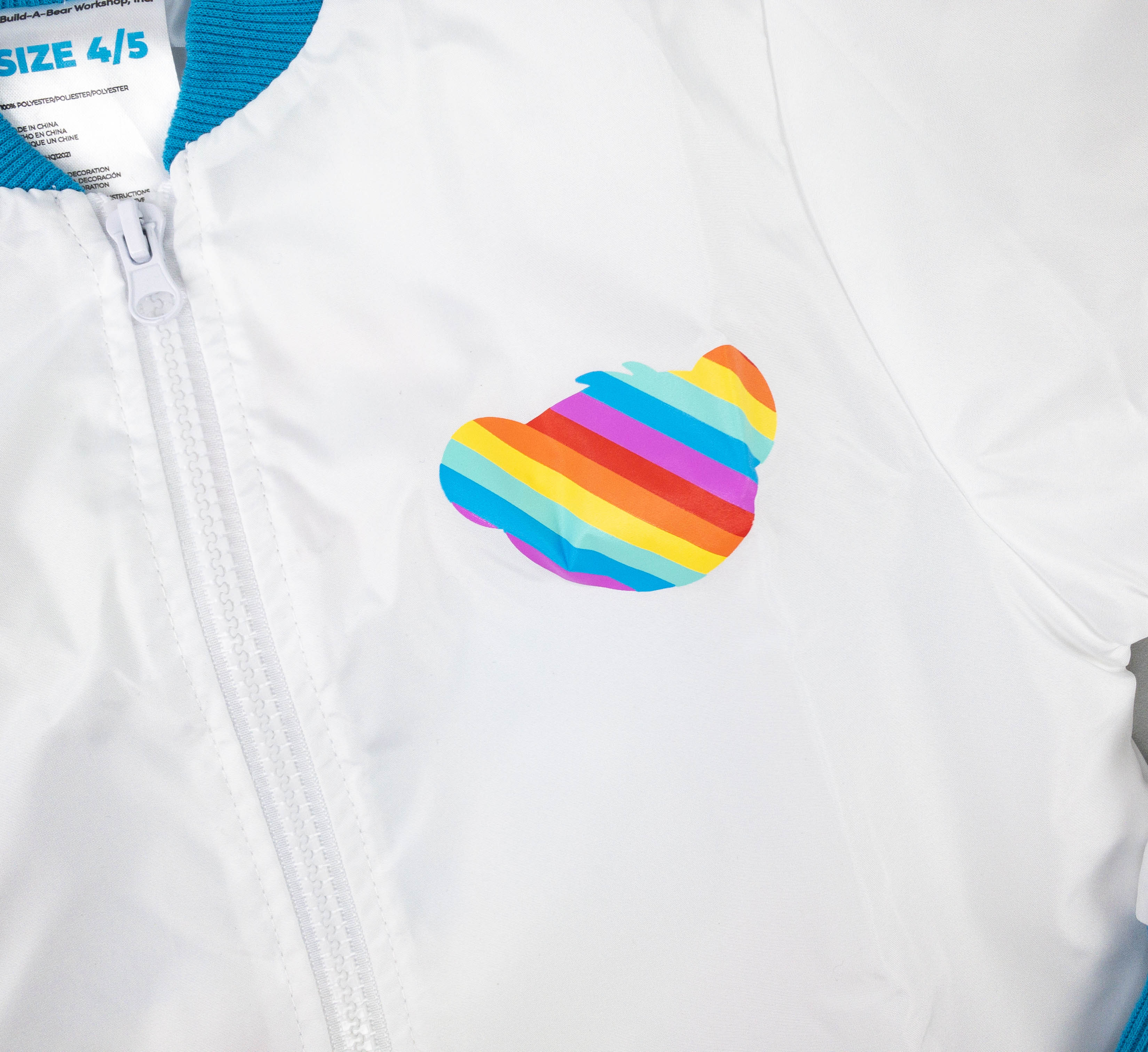 She got excited when she saw this! Unlike the button down jacket for the cute little sloth, this bigger one has a zippered enclosure.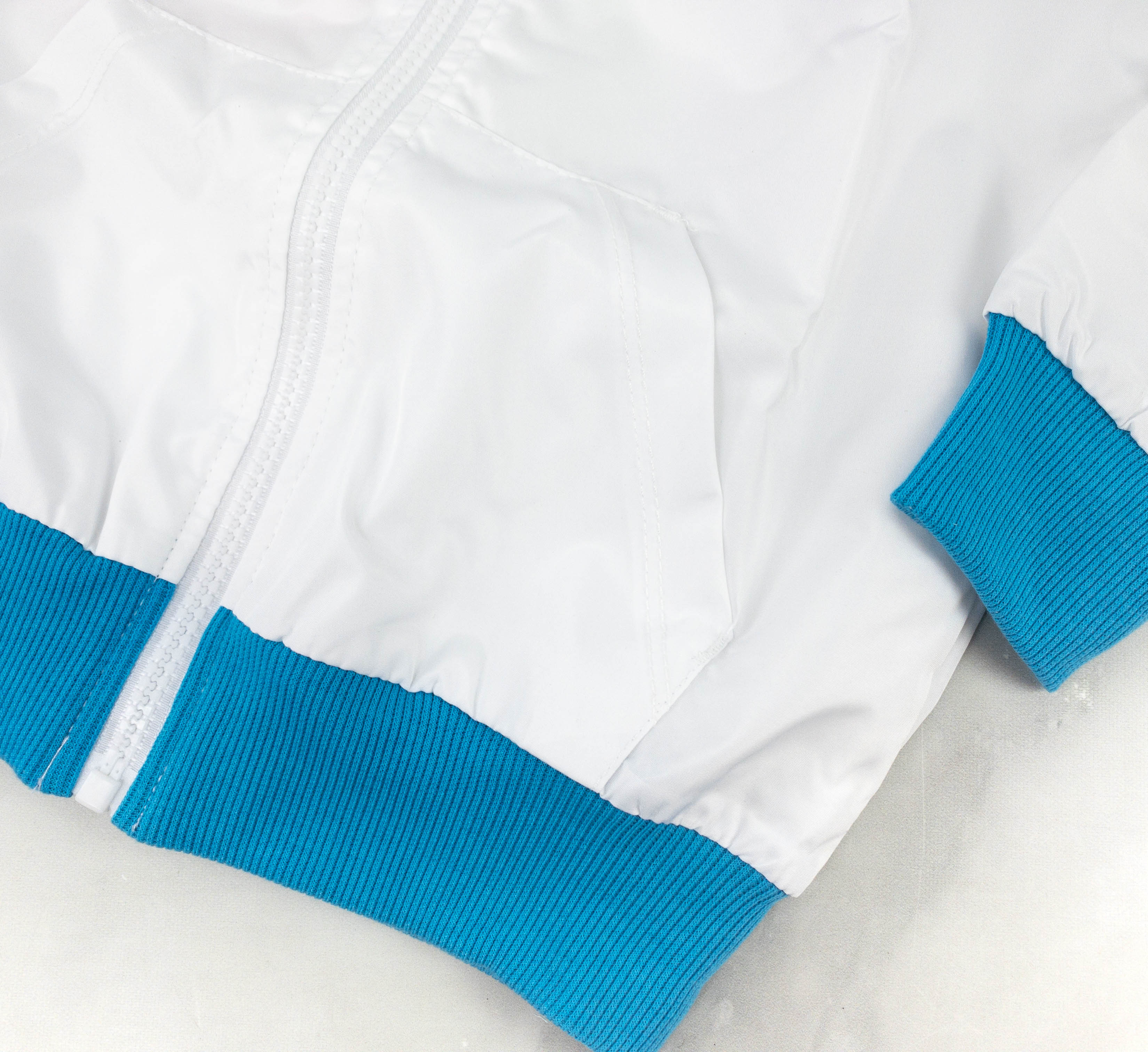 It also has front pockets to keep her hands warm or for keeping small items.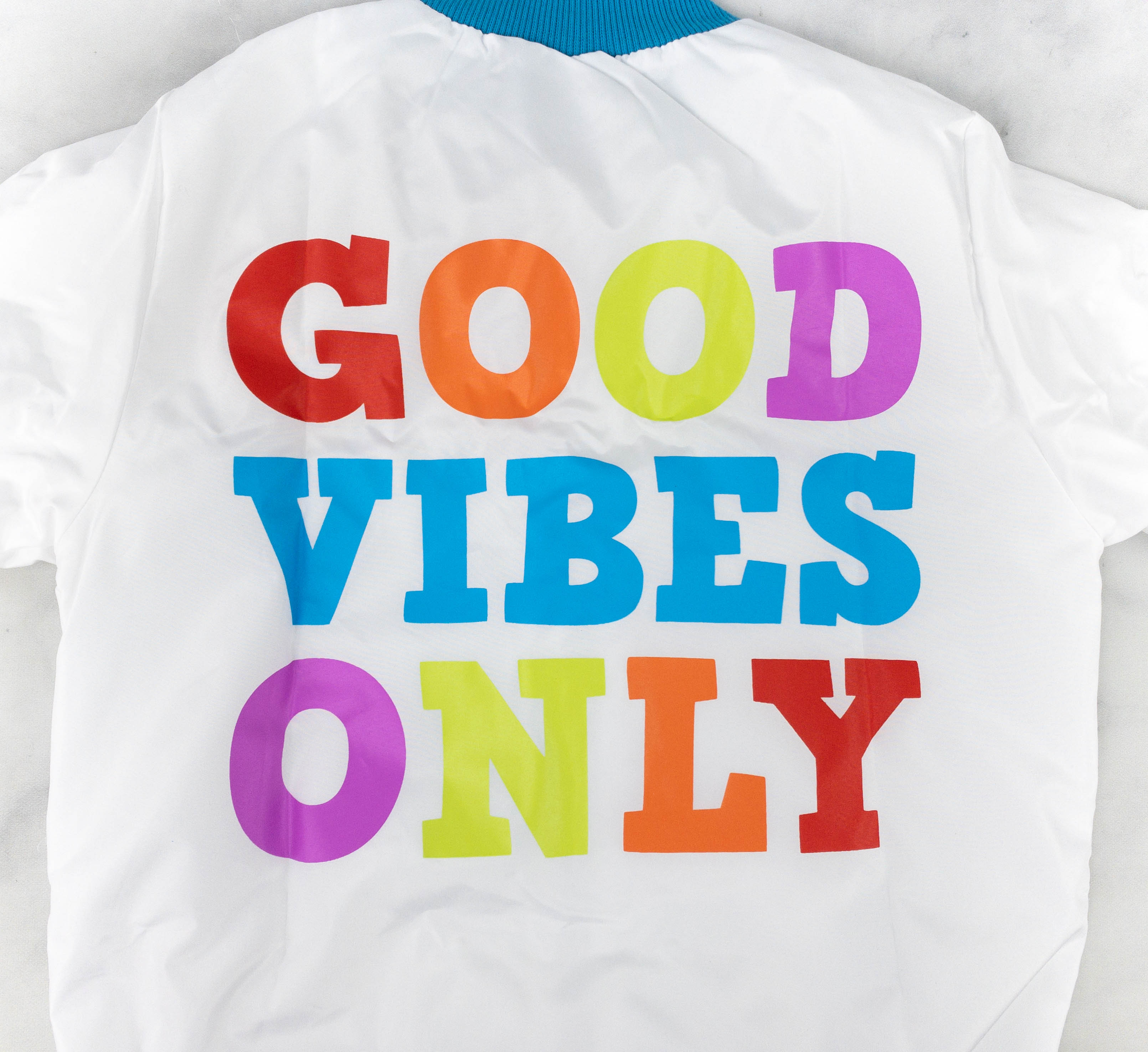 It also says Good Vibes Only at the back!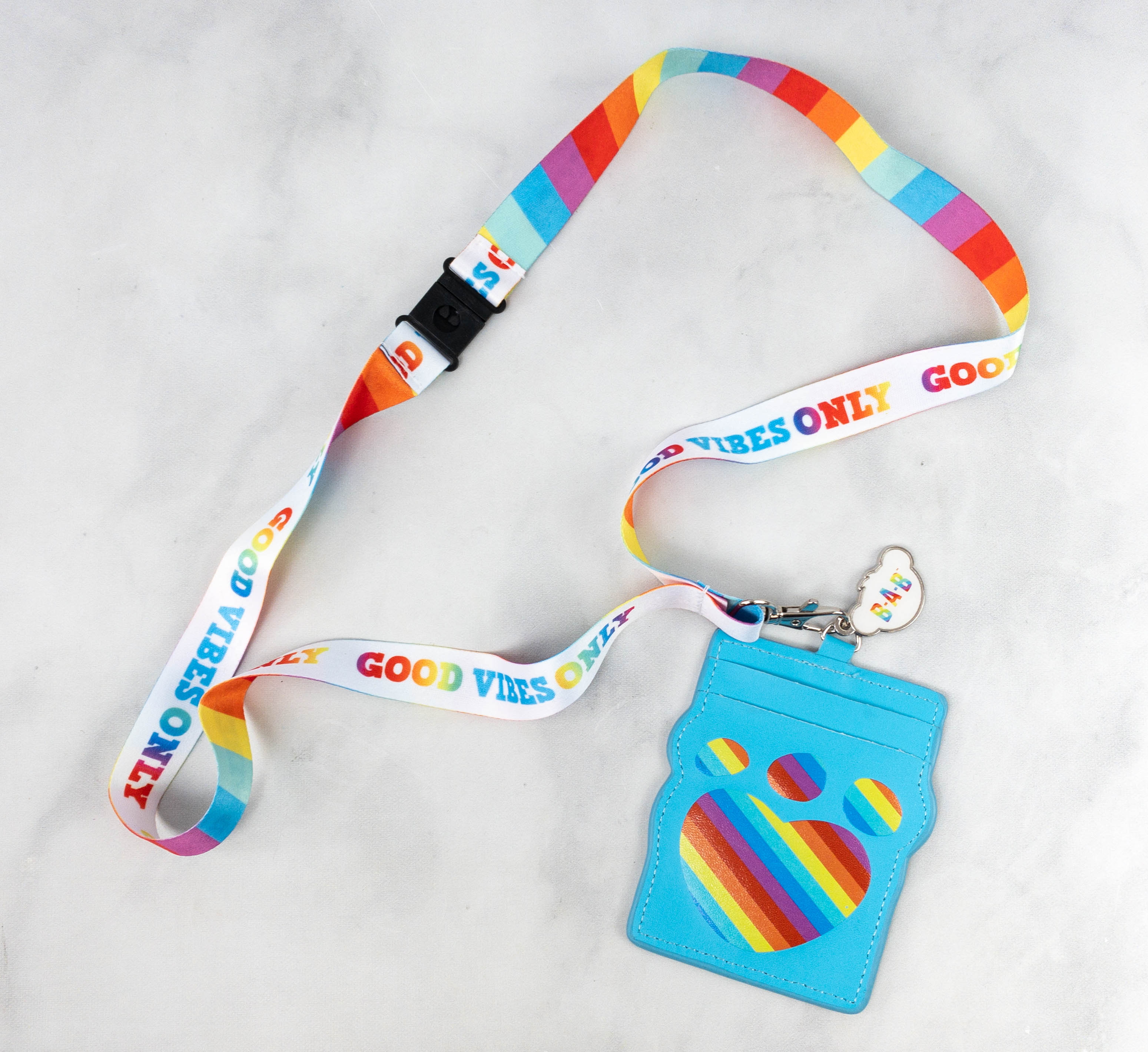 Lanyard. The box also includes a cute and colorful lanyard for my daughter! It has a similar design as the jacket.
The lanyard came with this blue ID holder that has a colorful heart shaped paw print. It even has a little BAB charm!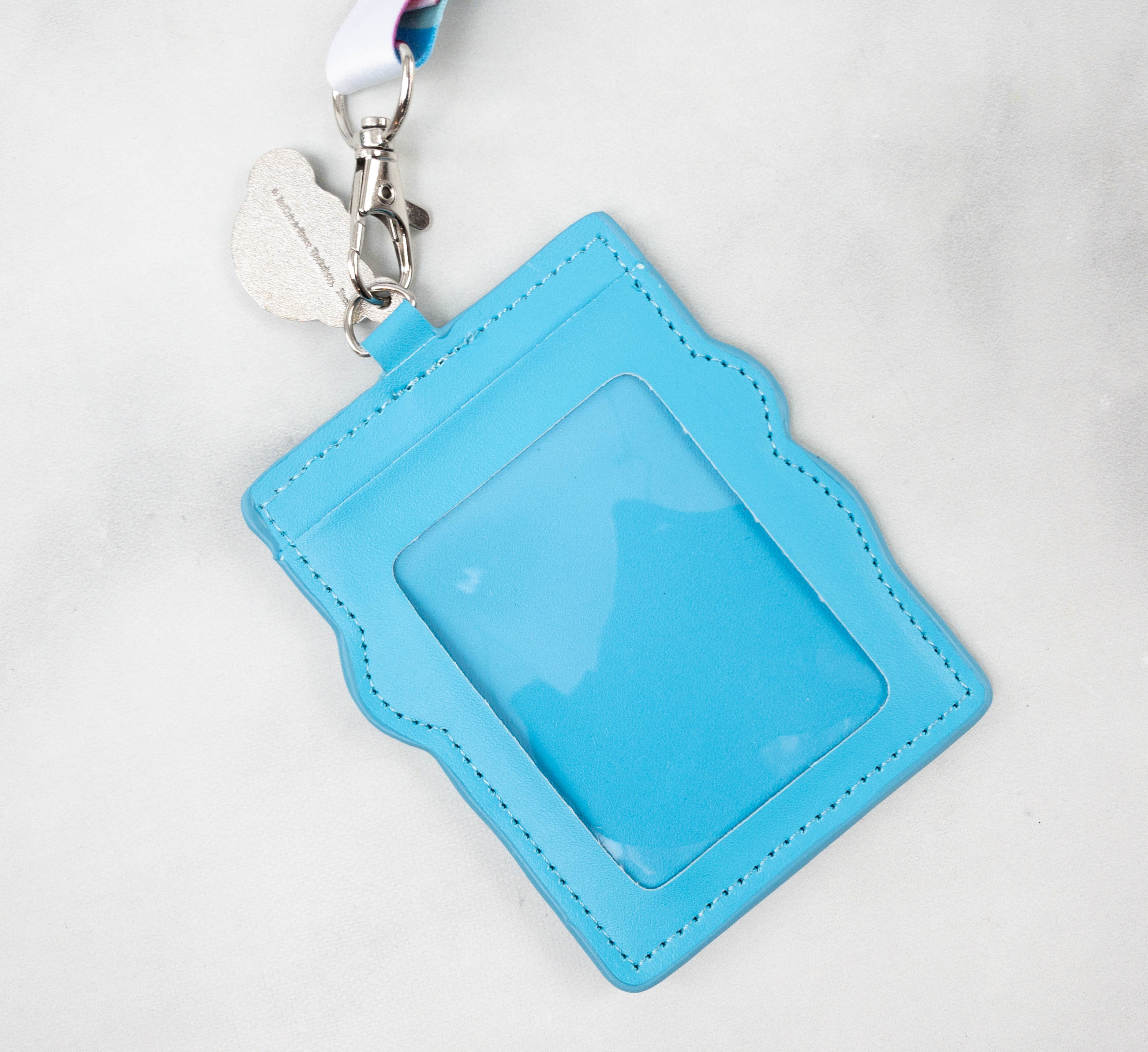 On the flipside, it has a clear window along with the slot where you can slide an identification card.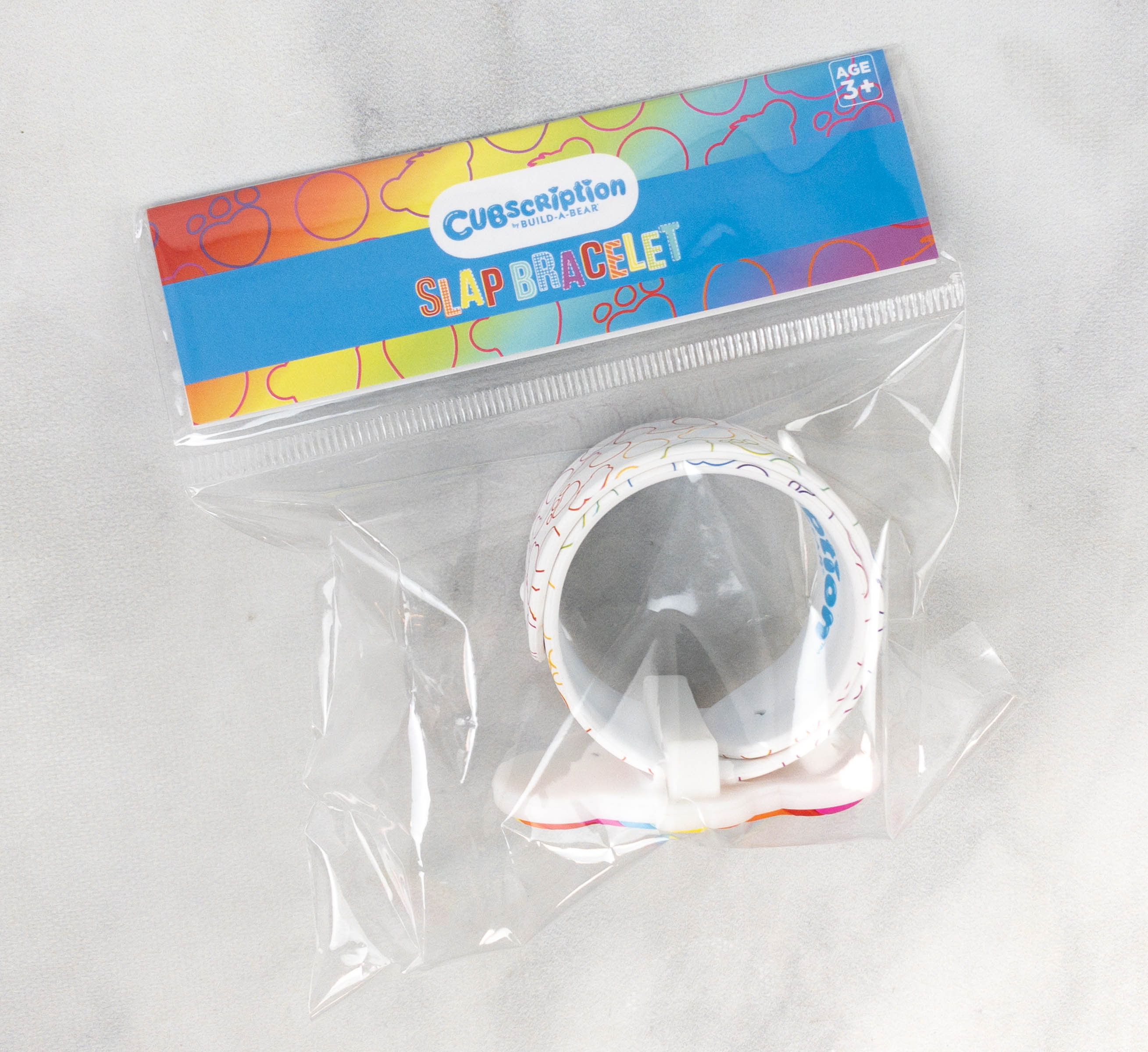 Snap Bracelet. To complete her outfit, here's a slap band!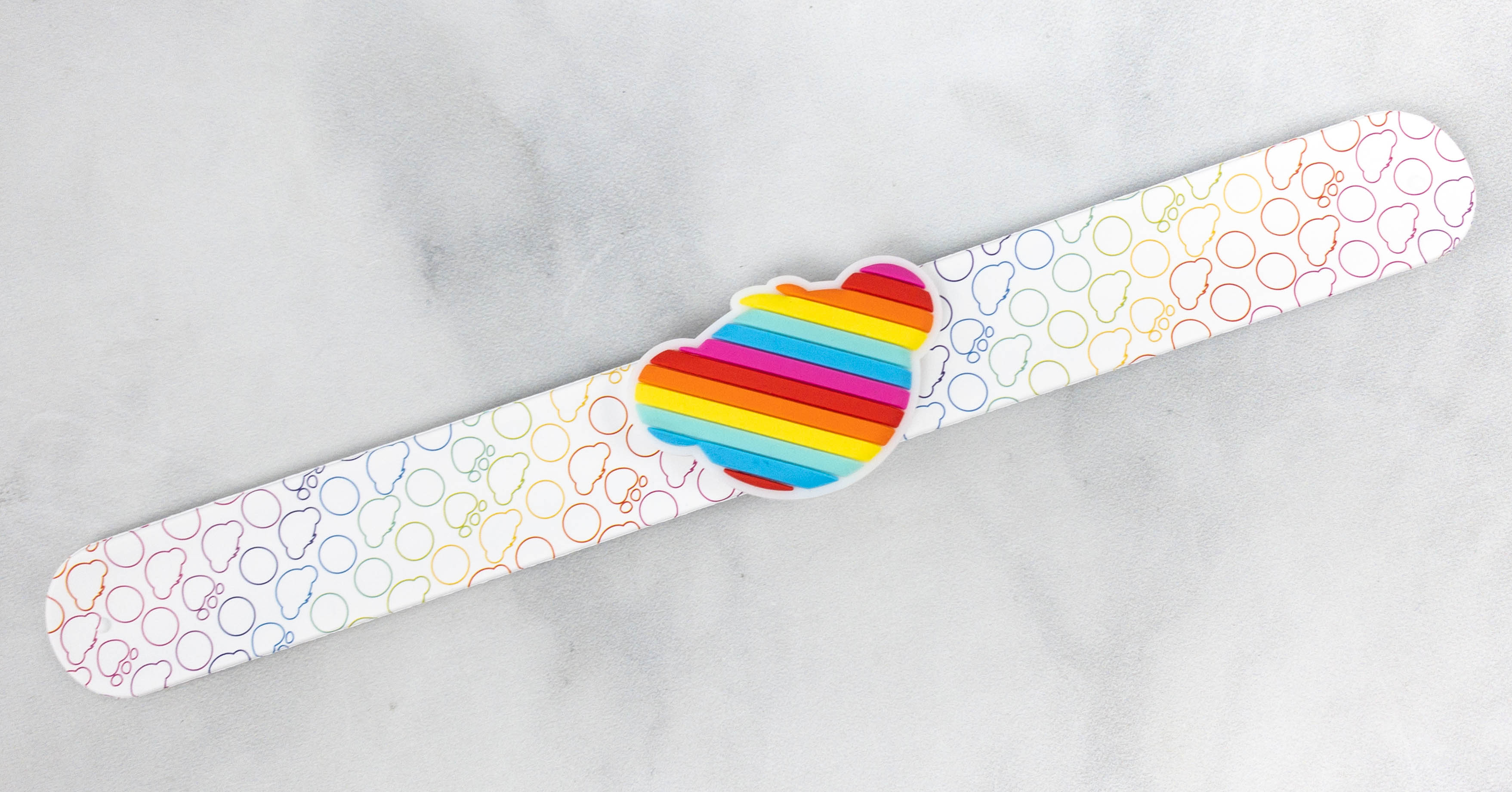 It has a white base with colorful shapes all over, like paws, bear-shaped heads, circles, etc.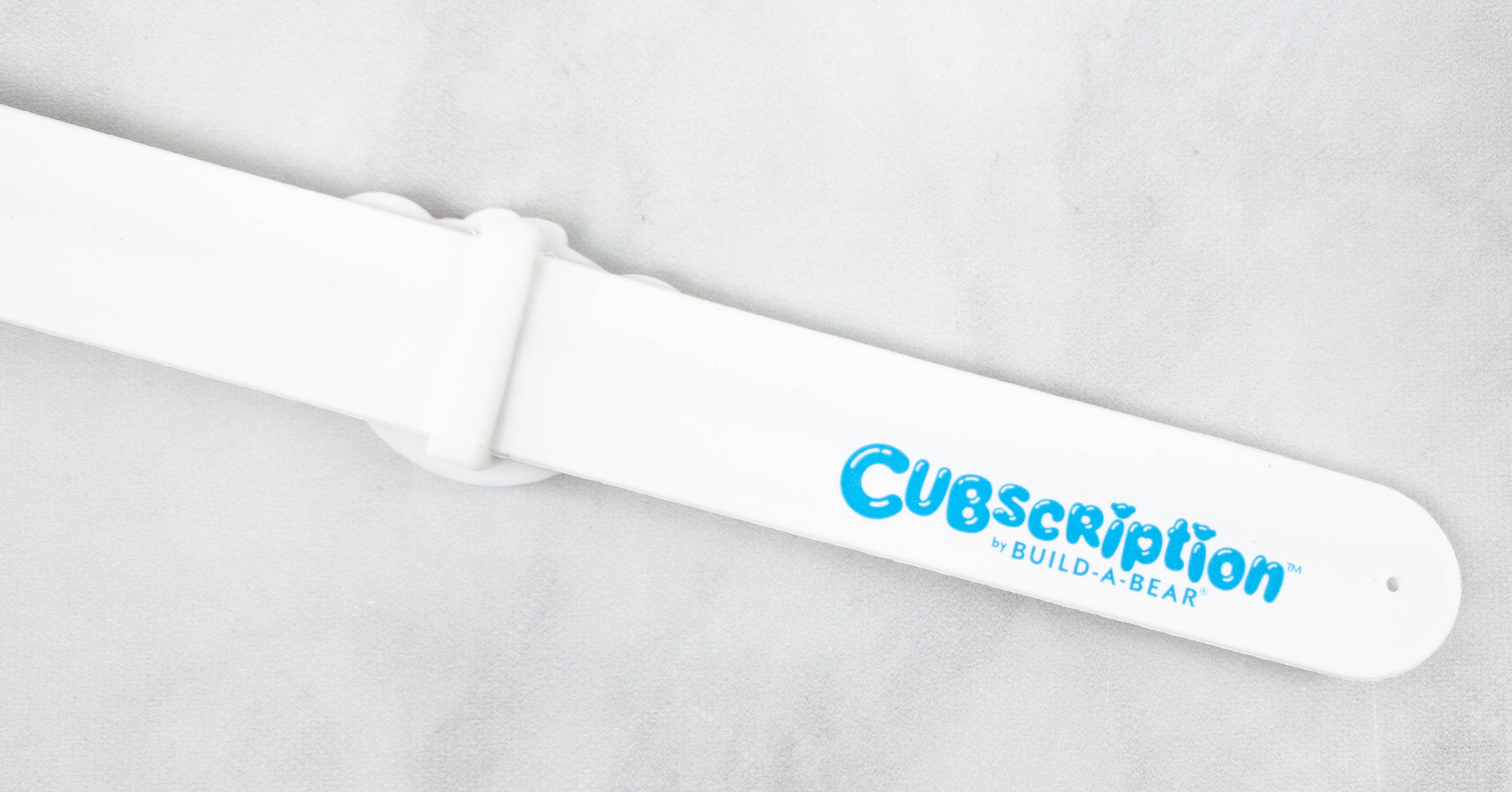 At the back, they included the Cubscription logo.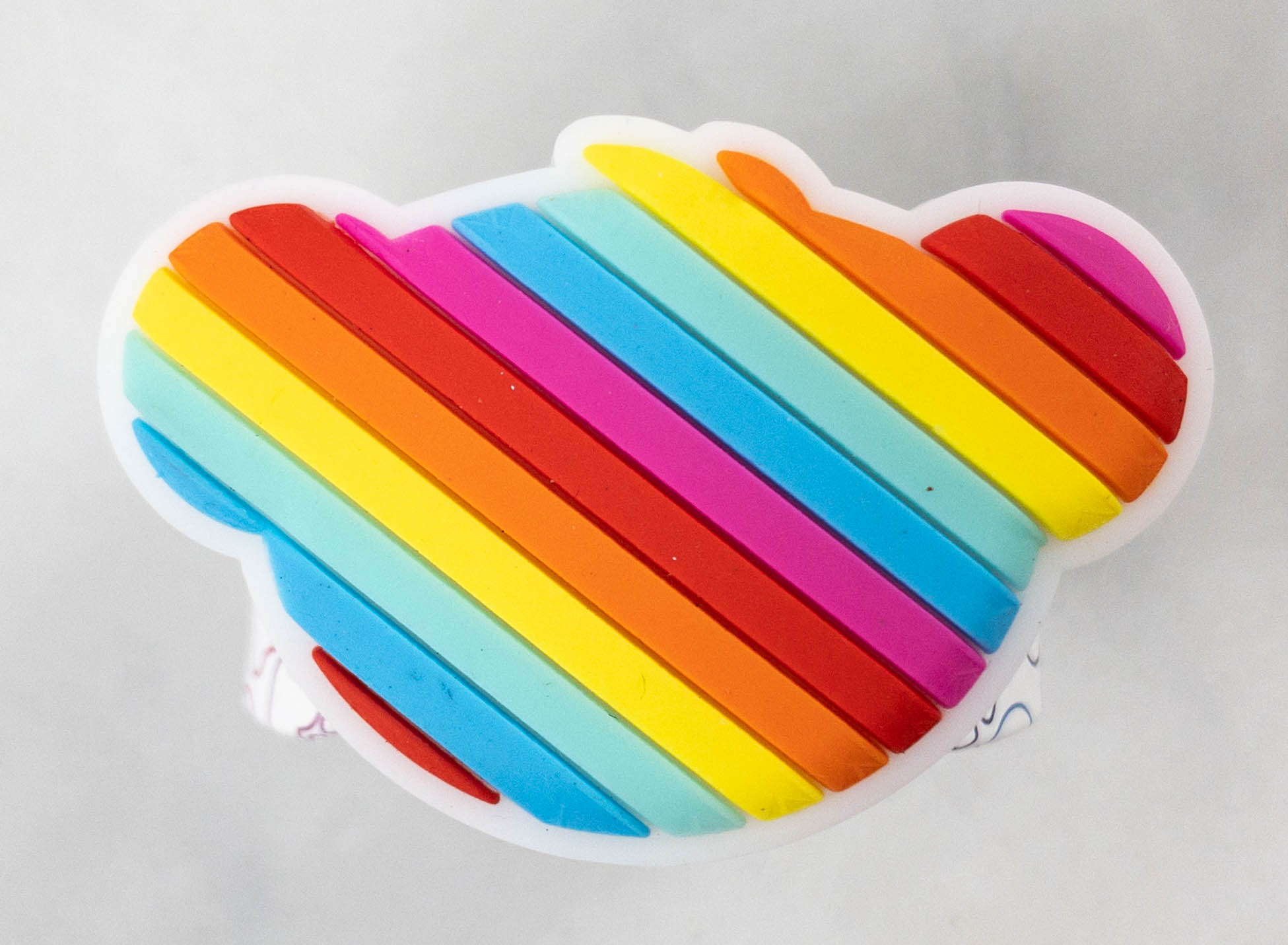 It also has a rainbow bead head charm that you can move around the band! To use, simply slap the middle piece on your arm and it will fold and turn into a bracelet!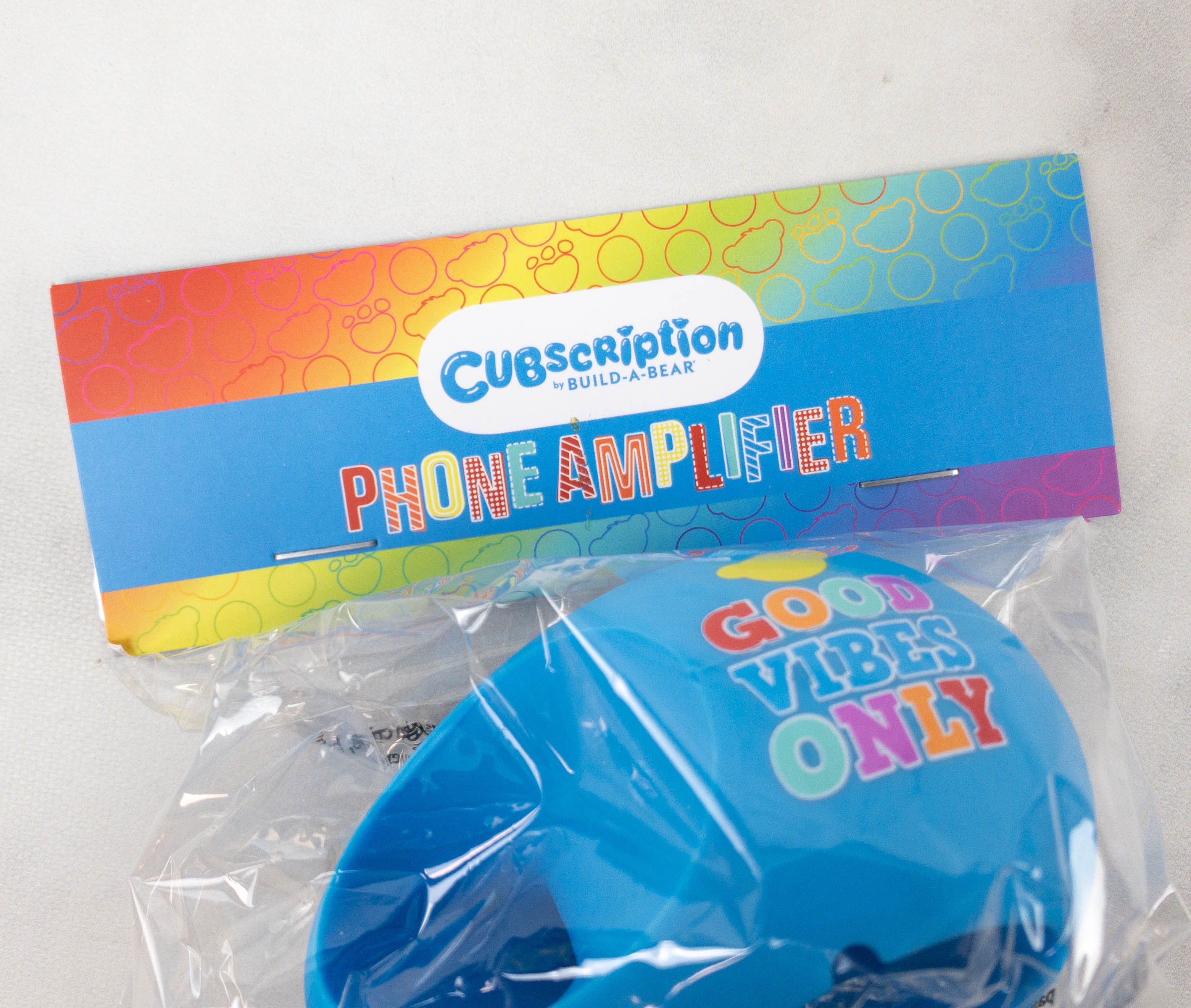 Phone Amplifier. The last item in the box is an amplifier which you can easily connect to your phone to increase the volume of the music or video you're playing.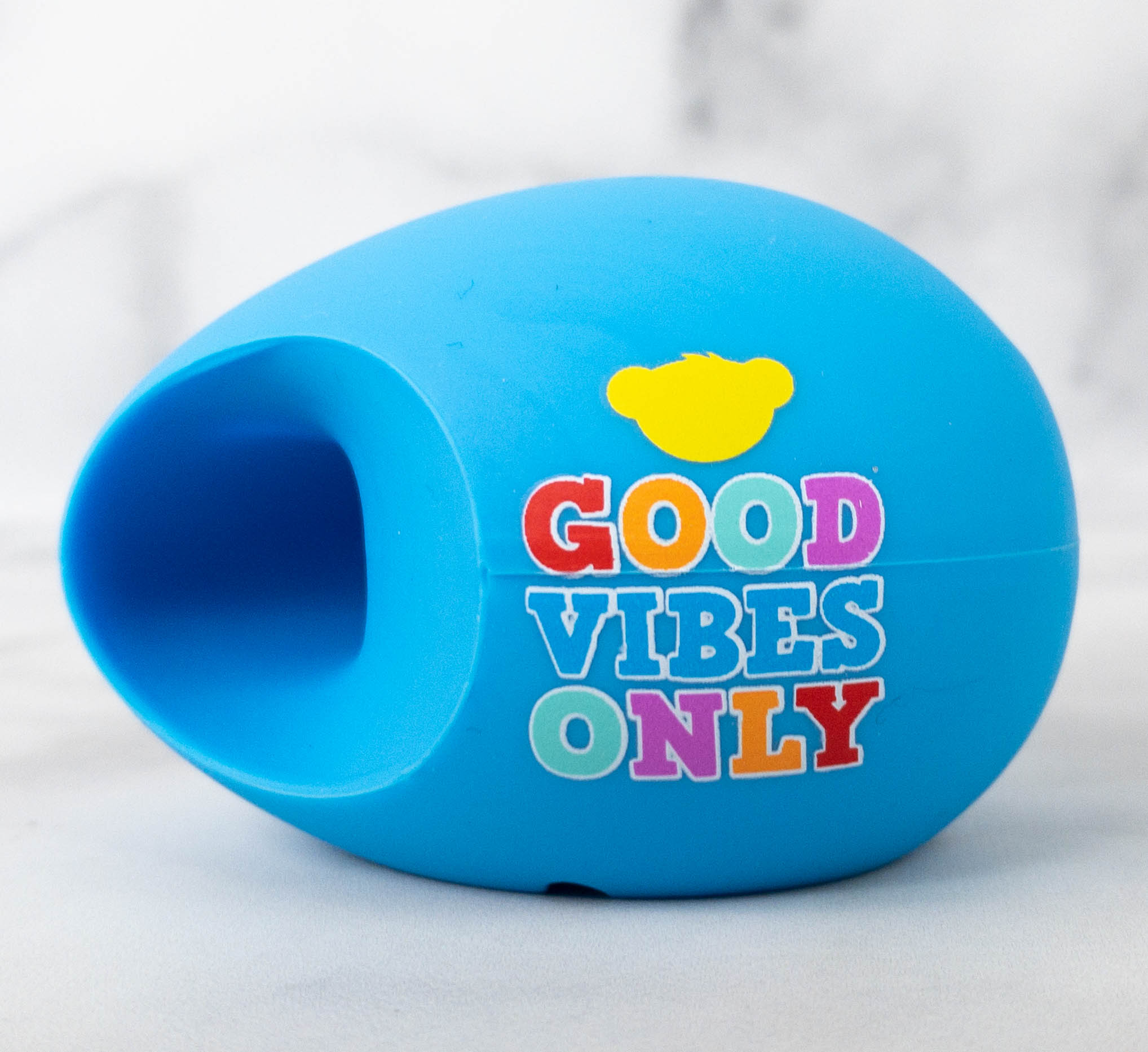 Of course, it has the colorful good vibes only branding!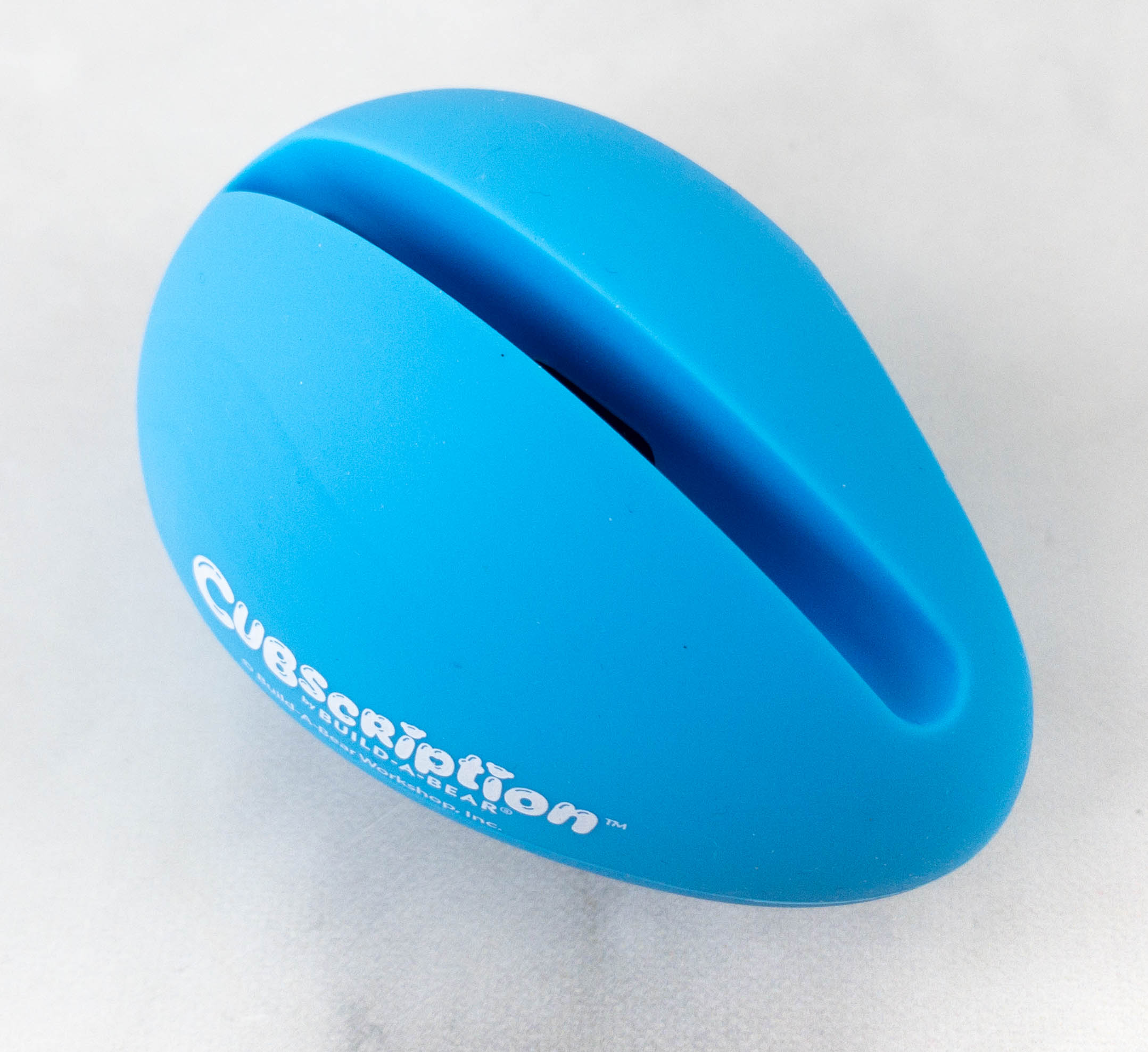 It also has the Cubscription logo at the back. On top, there's a designated slot for a smartphone.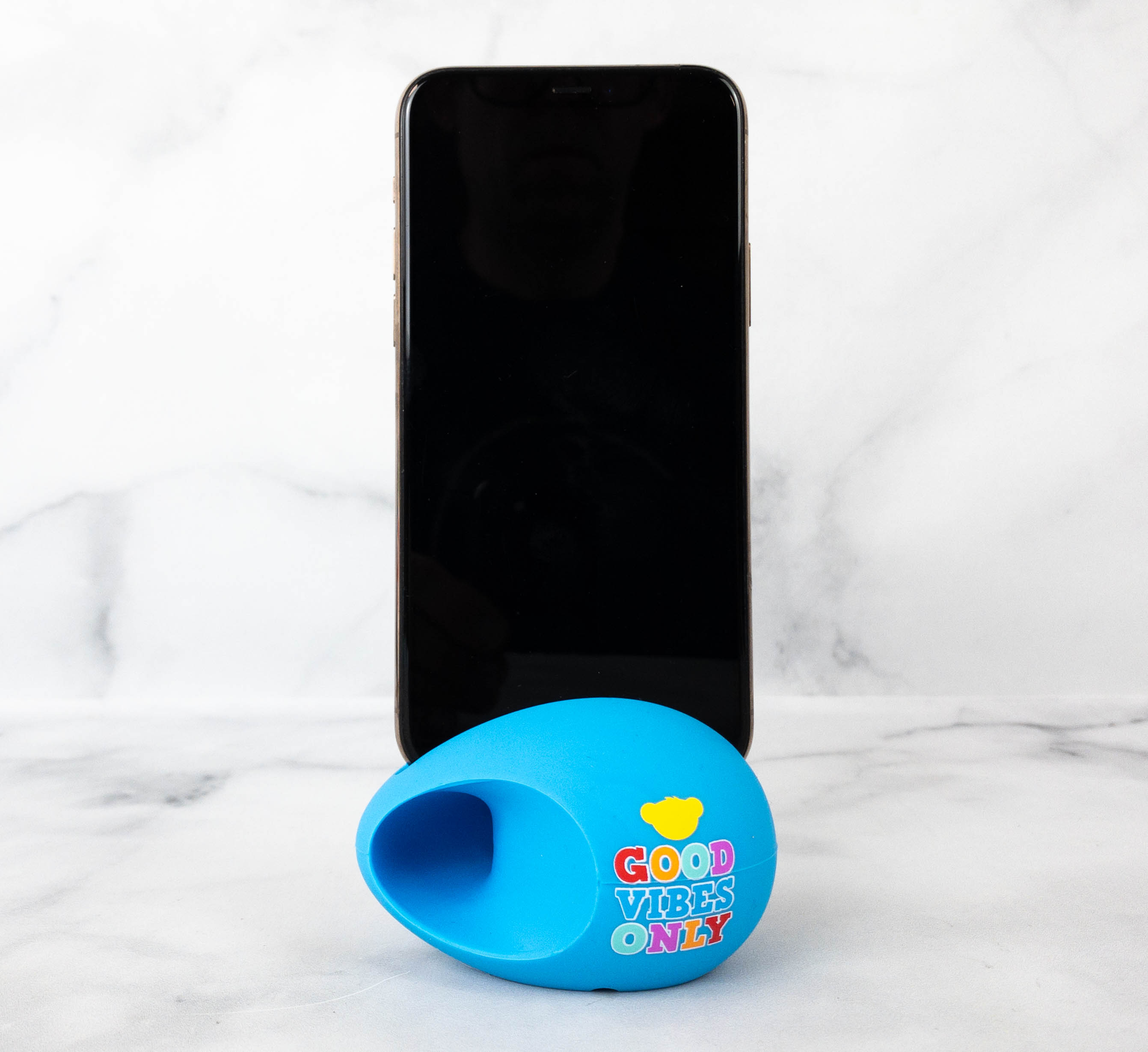 I like this because it's a multi-purpose product. You can use it as a phone amplifier because the shape and form of the item creates a space where the music can vibrate off of, but it can also be used as a phone stand!
This was another fun and cute box from Cubscription. My daughter loves this quarter's featured stuffed animal, the colorful sloth! We have always found the bears from this subscription really adorable but this sloth in rainbow colors is just extra pretty. The rest of the items in the box were also great, especially the matching jacket for the stuffed animal and for my daughter. Cubscription is a great gift for kids who love stuffed animals and other cute things! It ships only once in 3 months, giving them something new to look forward to every season!
What do you think of this quarter's box?
Visit Cubscription Box by Build-A-Bear to subscribe or find out more!