CatLadyBox sends monthly boxes for cat ladies and their cats! This cat subscription box offers two types of boxes: the Crazy CatLadyBox that contains cat-themed items for you and your cat, and the CatLadyBox which contains things just for you. Each curation might include cat-themed shirts, jewelry, home decor, accessories, art, and more – all delivered in a box your cat can keep. Cat Lady Box topped the list in our 2021 readers' choice picks of best subscription boxes for cats!
This is a review of the CatLadyBox without the cat toys.
The items were wrapped in black tissue paper.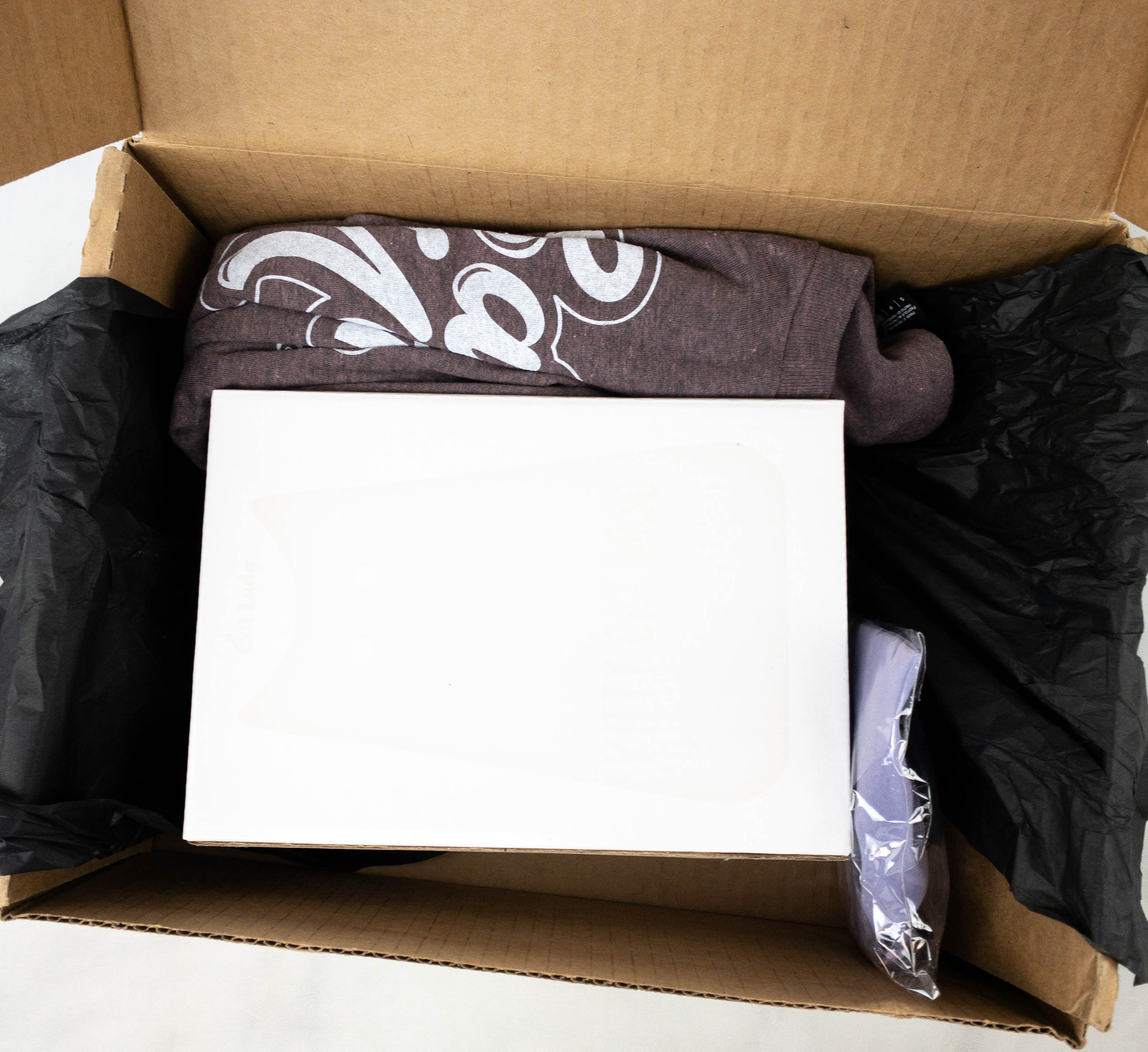 The items also came with individual packaging, except for the t-shirt.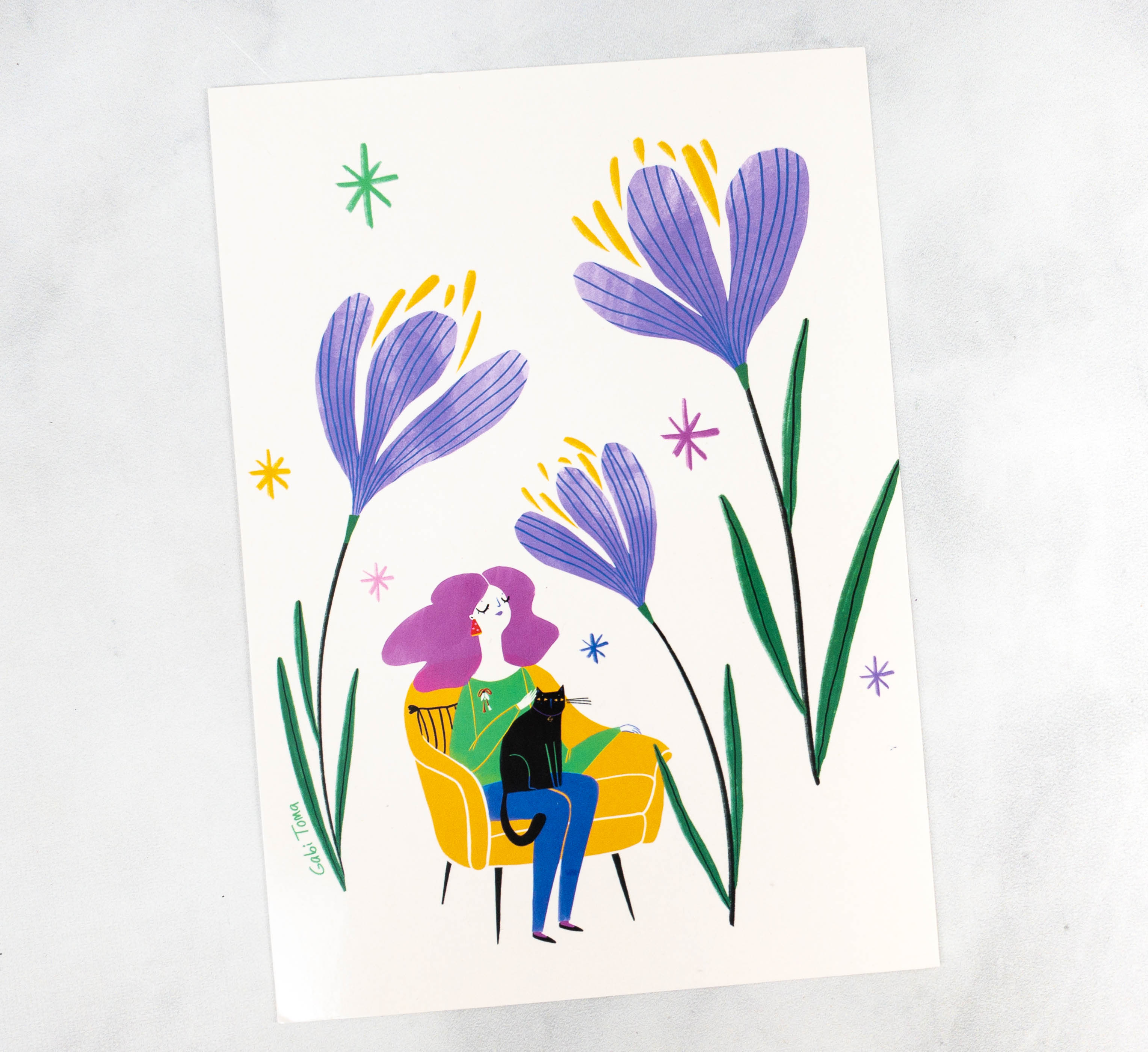 The information card features a cute cat artwork by the featured CatLady artist, Gabriela Toma.
At the back, there's a list of all the items in the box with their retail value and a brief description.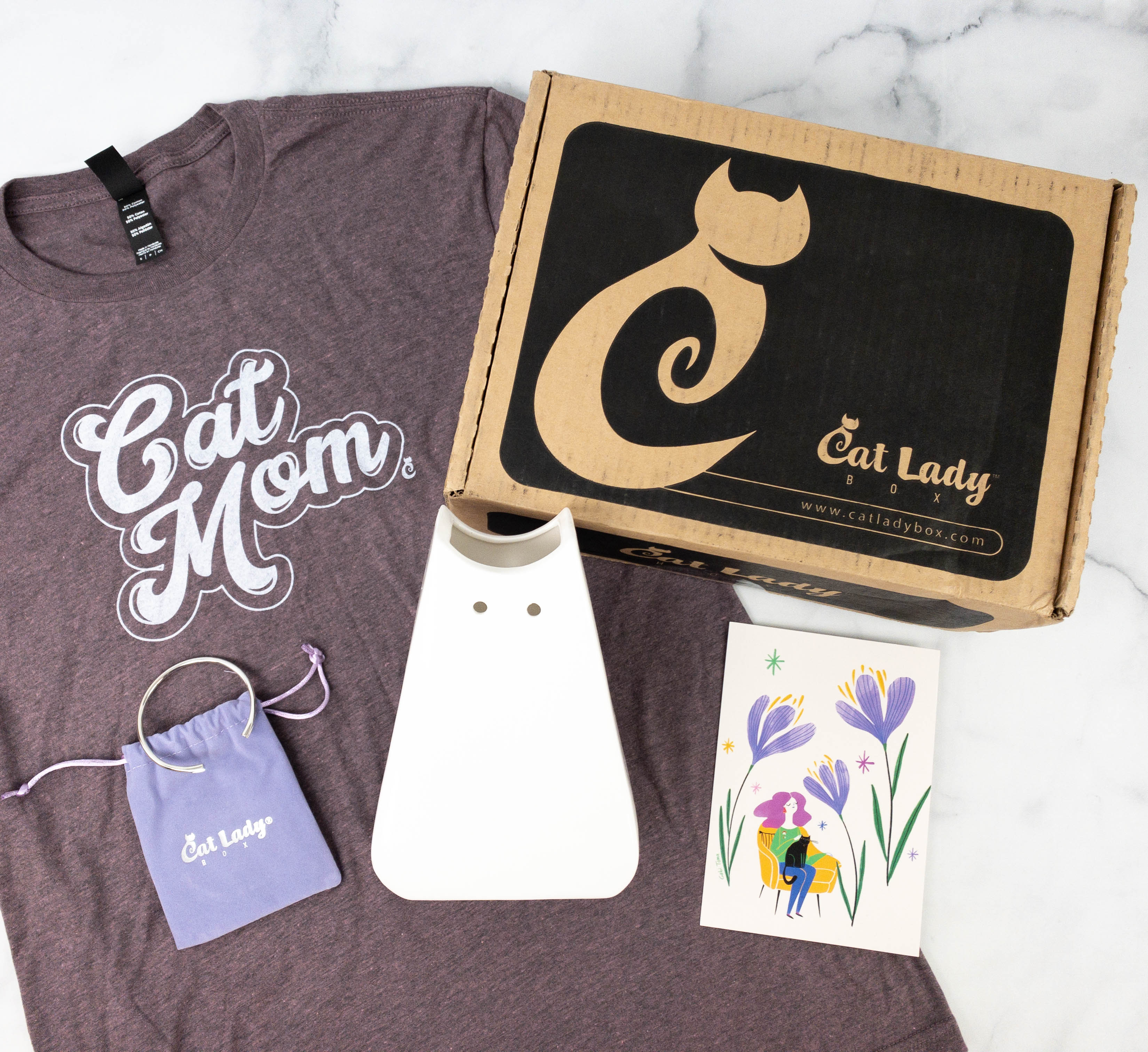 Everything in my CatLadyBox, with the theme CAT MOM'S DAY BOX!
Swell Cat Mom Tee ($22.99) This cute t-shirt for cat moms is made with a soft and breathable material, so it feels light and airy when worn.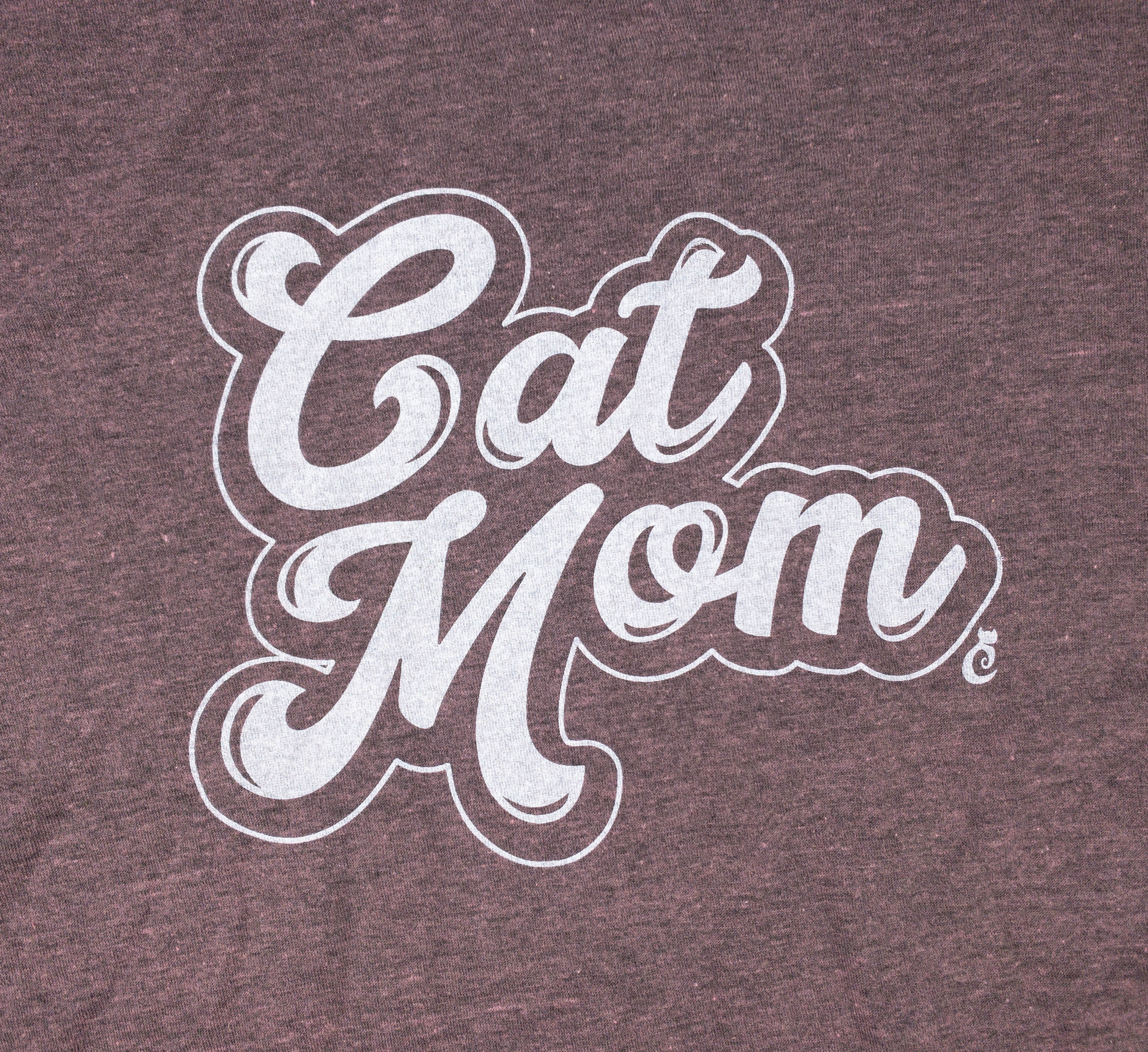 It's a simple round neck shirt but what makes it special is that it has a Cat Mom print in front, and in a cute font style at that! It also has the Cat Lady Box logo on the side.
Cat Cuff Bracelet ($24.99) At first look, it seems like an ordinary silver bangle that came in a purple drawstring pouch.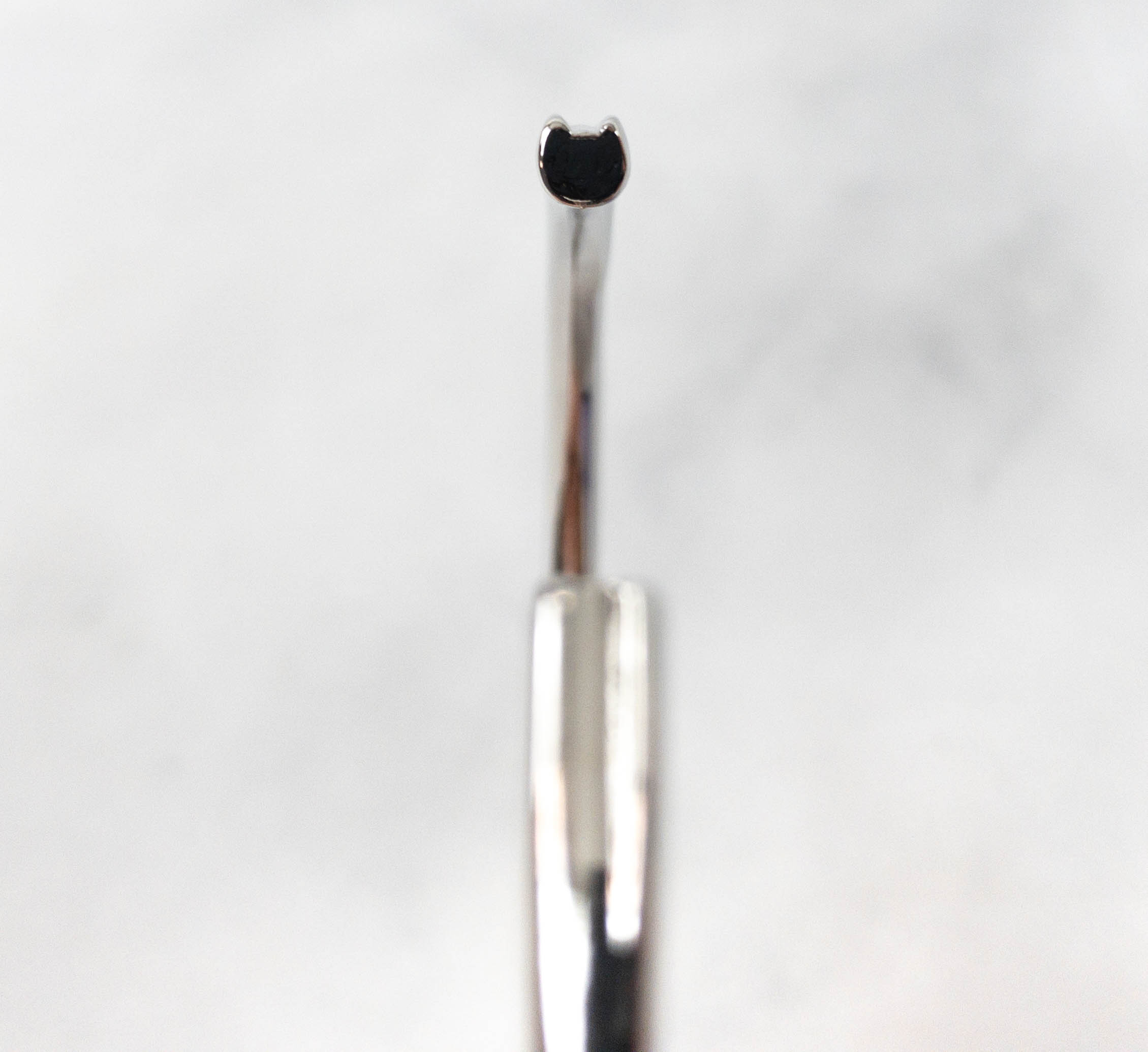 However, upon closer look, the ends of the bangle are actually shaped like a cat head. It's a subtle but cute way to show everyone how much you love cats!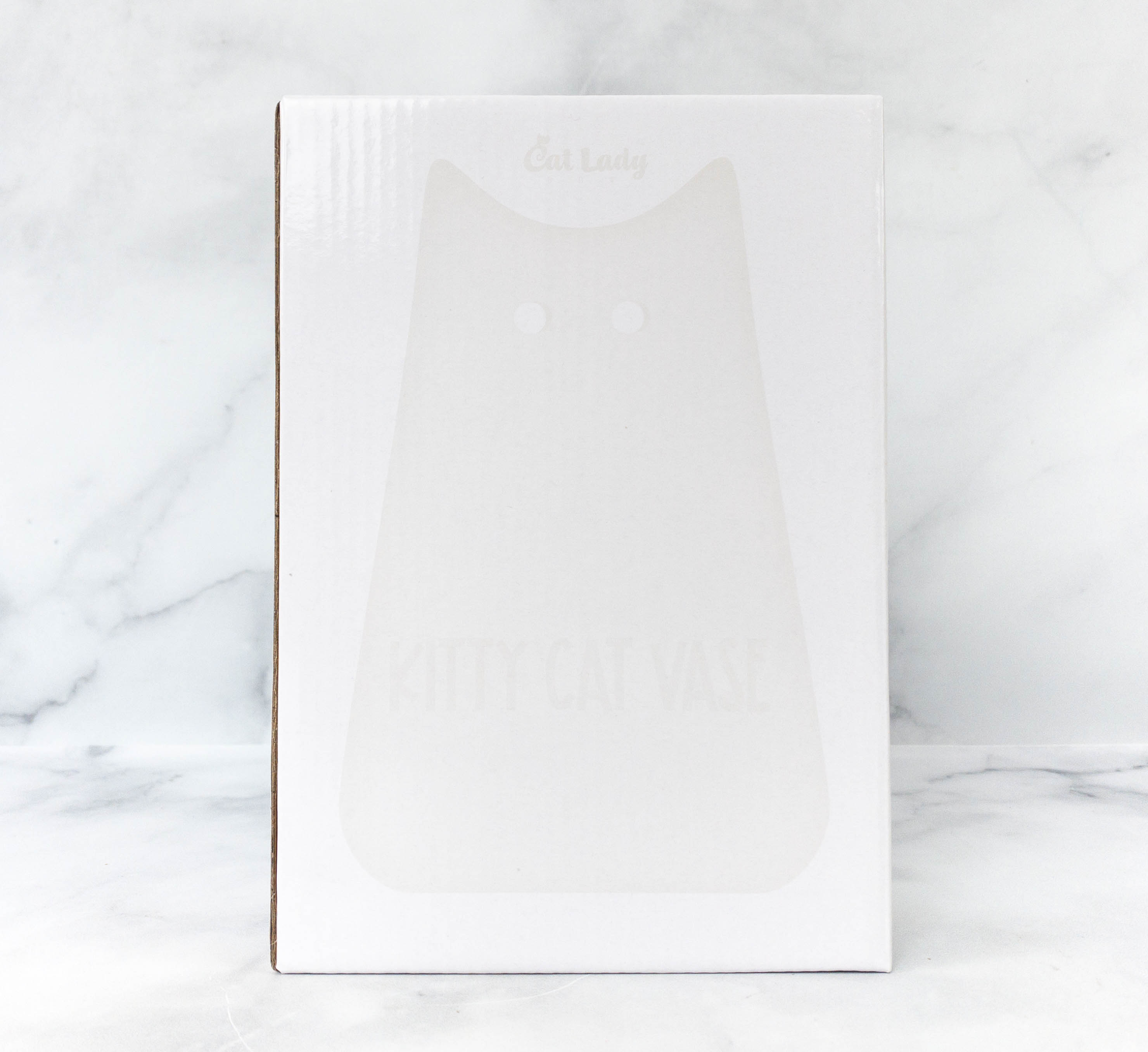 Flat Cat Vase ($29.99) The item that came in its own box packaging is a cat-shaped vase! It's great for displaying fresh flowers on your desk or any corner of the home.
It's in off white, which easily makes the colors of any flower stand out.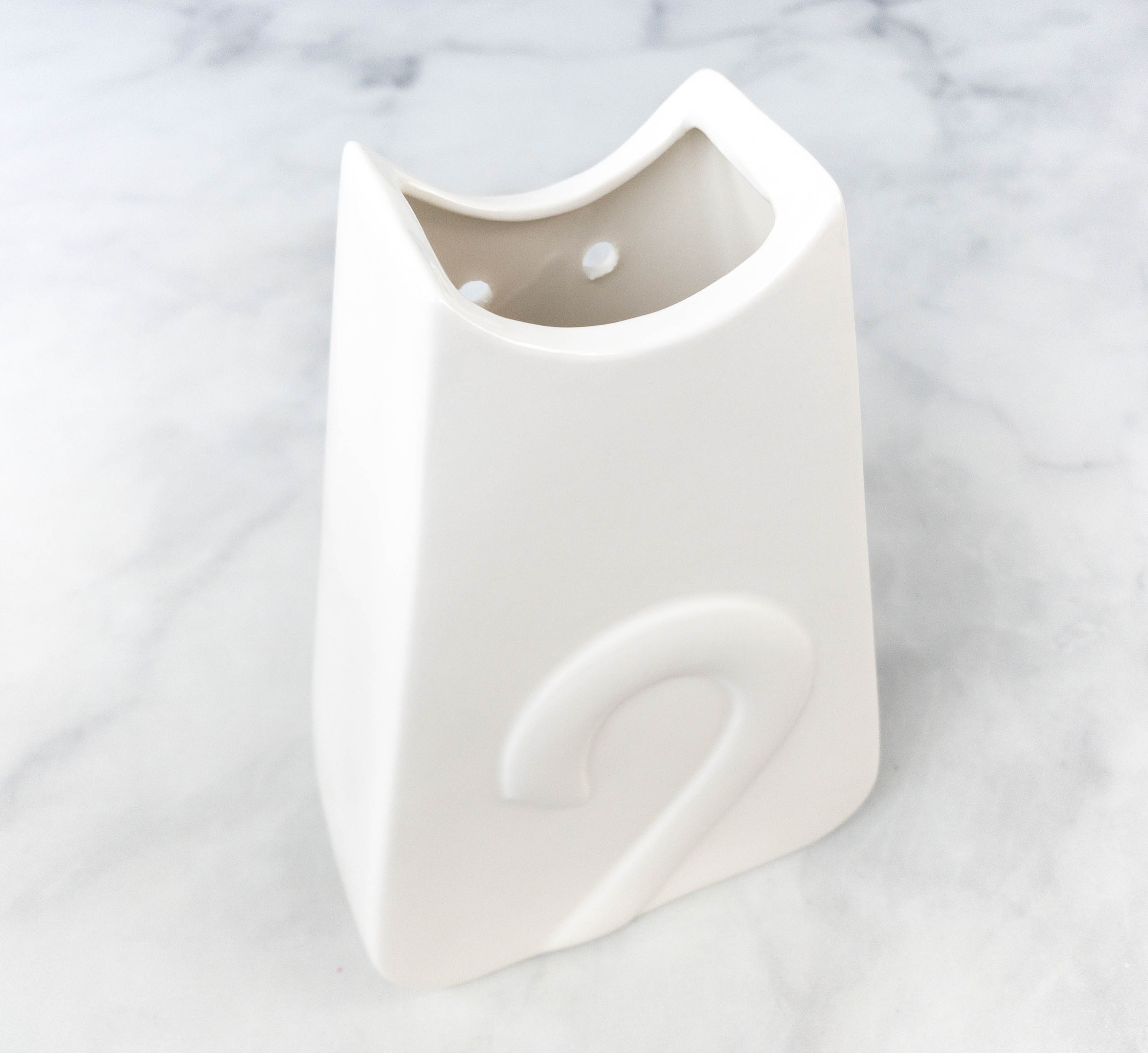 There's a cat tail at the back of the vase as well. How cute!
This month's box celebrates Cat Mom's Day! It includes cute cat-themed wearables and an item for display. My favorite among them is the silver bangle! It's easy to wear and to pair with just about any outfit. Plus, I really find it lovely that the ends of the bangles are cat shaped. The design is subtle but definitely cute. The vase and the tee were adorable as well! This subscription is created for cat ladies and their curations are always on point. They send fun goodies according to a monthly theme, and you can also opt for a box that has some items for your favorite feline!
What do you think of this month's box?