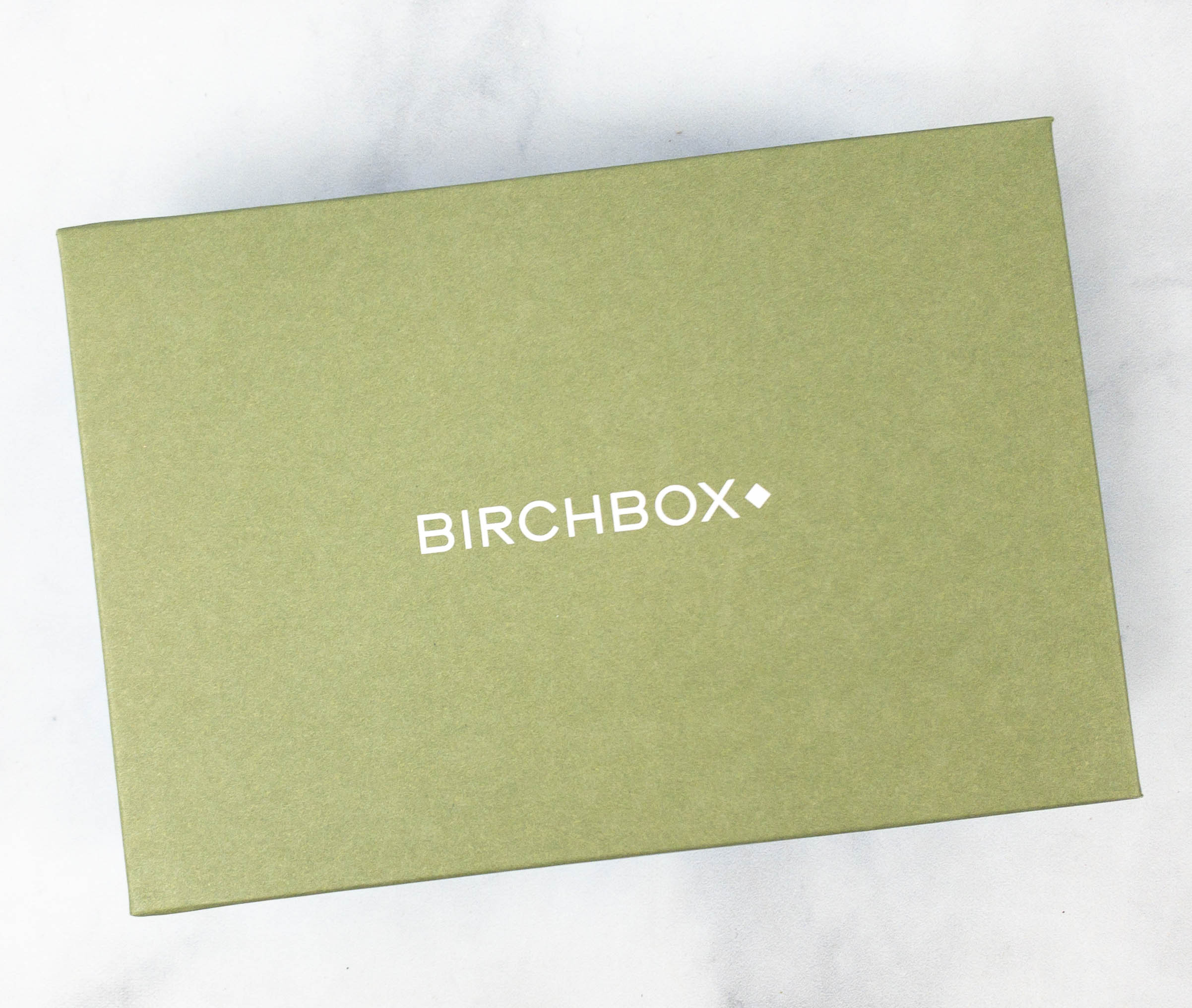 Birchbox Grooming is a monthly grooming subscription box for men and anyone who prefers grooming products over beauty products. In every shipment, you'll receive 3-4 sample items that are smaller versions of what you can order from the Birchbox site. There are two versions – Birchbox Grooming Plus for $20 per month that includes a full-size lifestyle item, or regular Birchbox Grooming for $10 per month with no lifestyle item.
Birchbox Grooming made the list in our 2021 readers' choice picks of best subscription boxes for men!
This is a review of the Birchbox Grooming Plus $20 per month box.
DEAL: For a limited time when you subscribe to Birchbox Grooming use one of the codes to score a freebie!
Birchbox has always been about the samples, so if you are a stickler for calculating in-box value, you'll have to do some math to figure the per ounce value. The cards show the price for the full-size version of the included items — they are available on the Birchbox site. You can see your box at birchbox.com/mybox.
The lifestyle item usually doesn't fit in the box.
In the main box, the items were topped by a card.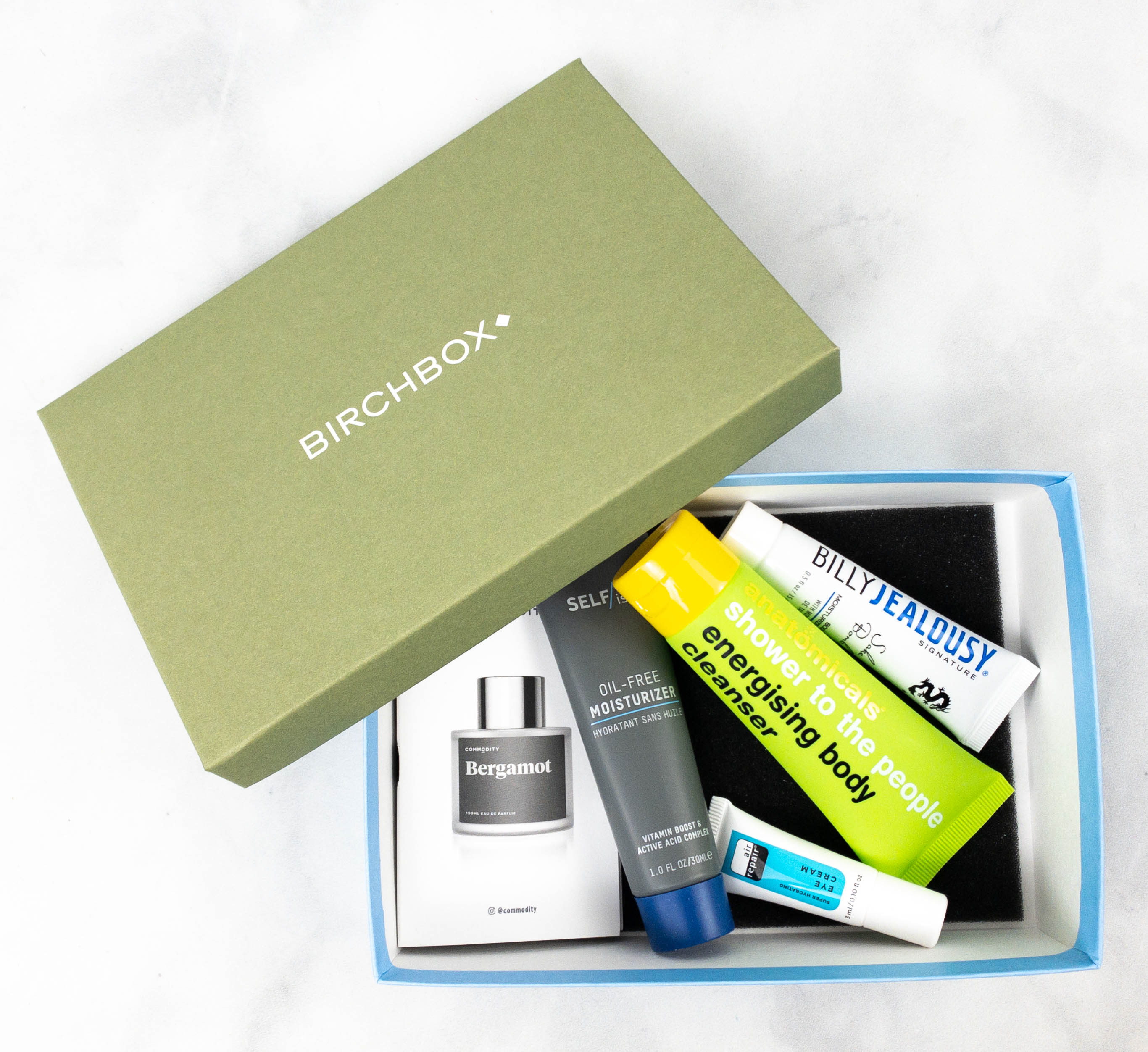 There are no other packaging materials but everything arrived in great condition.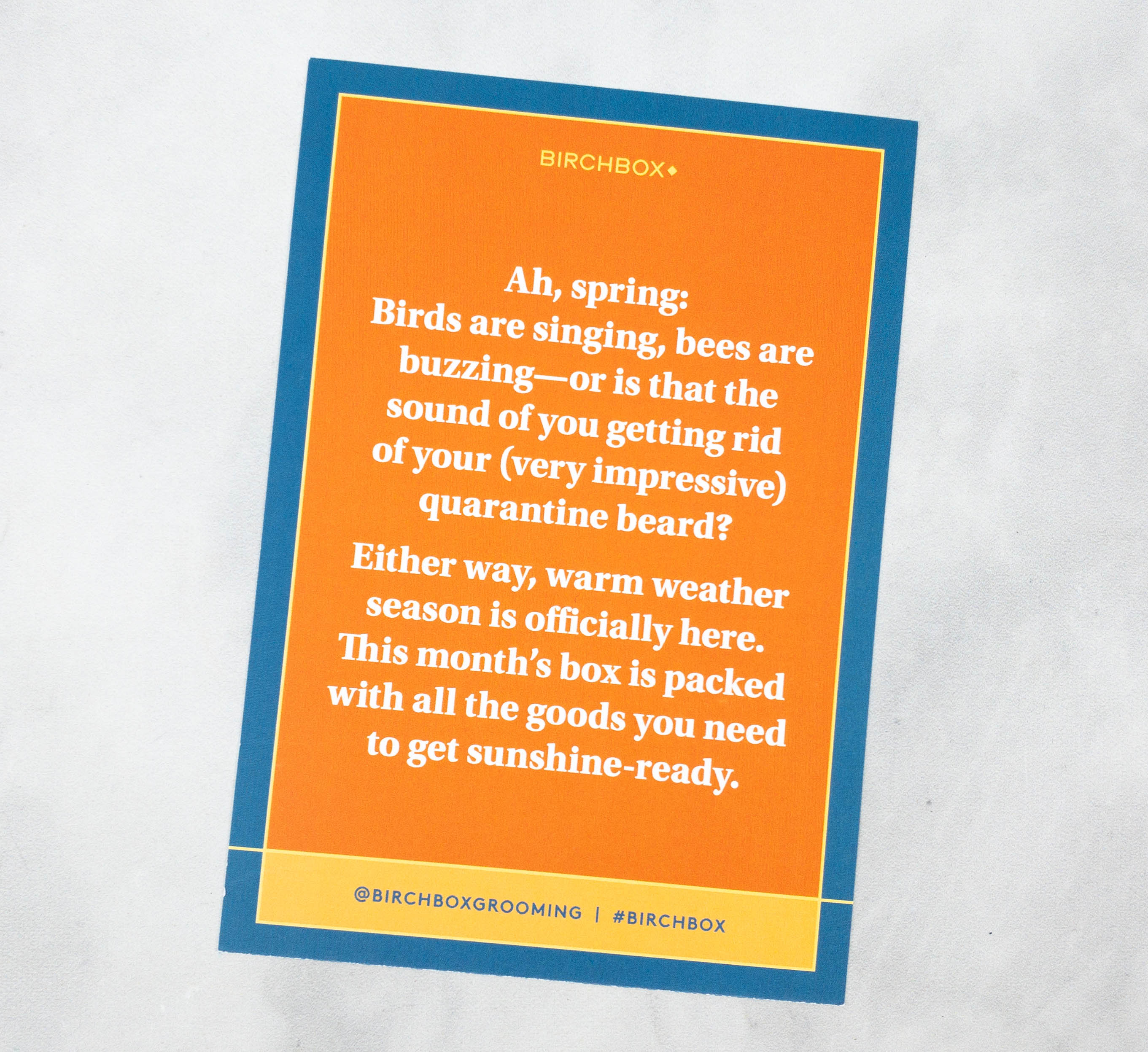 Ah, spring: Birds are singing, bees are buzzing – or is that the sound of you getting rid of your (very impressive) quarantine beard!

Either way, warm weather season is officially here. This month's box is packed with all the goods you need to get sunshine-ready.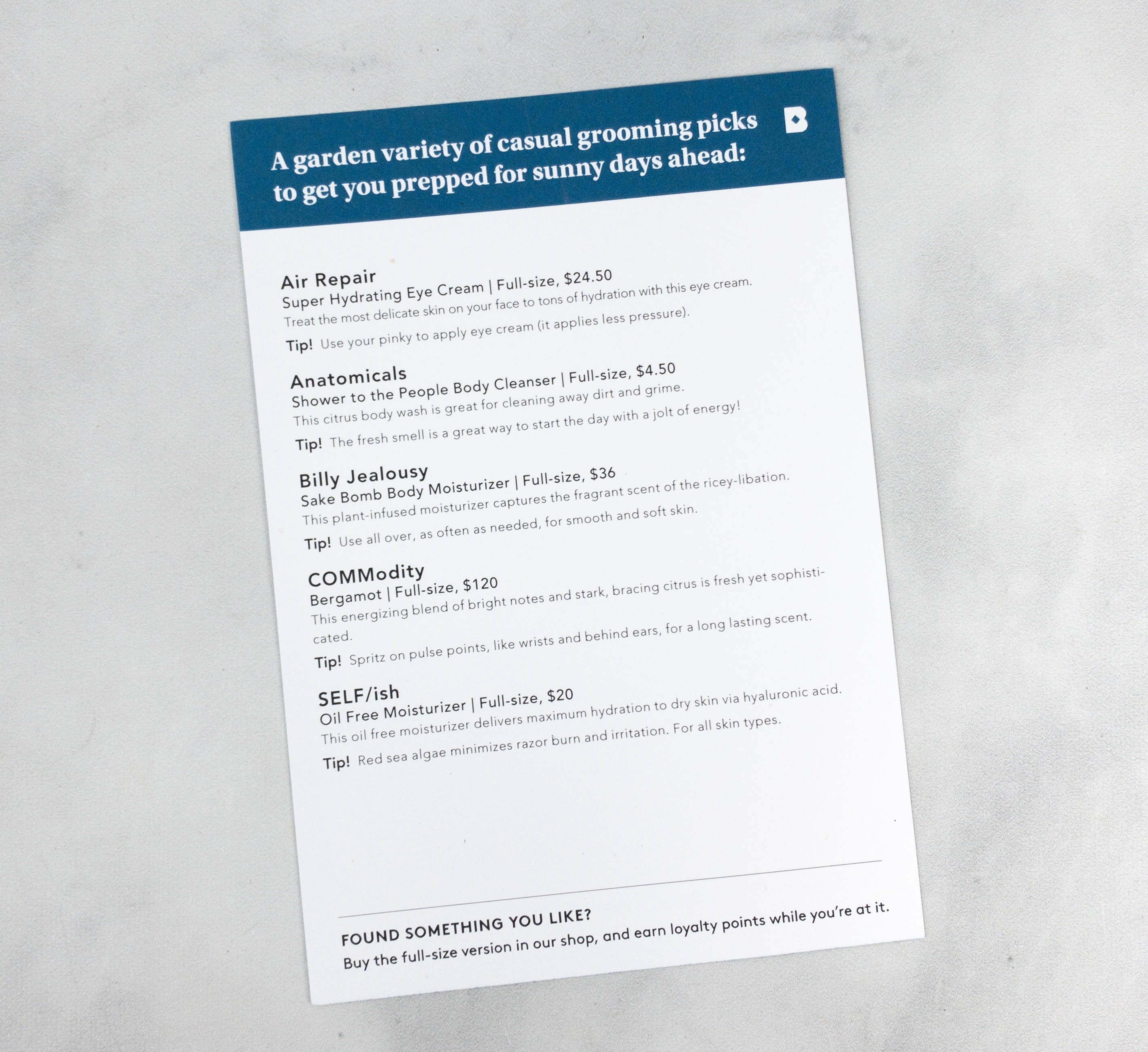 The back of the card features a list of all five samples inside the box. This list includes the price of the full-size version available on the Birchbox site, plus a brief tip on how to properly use them.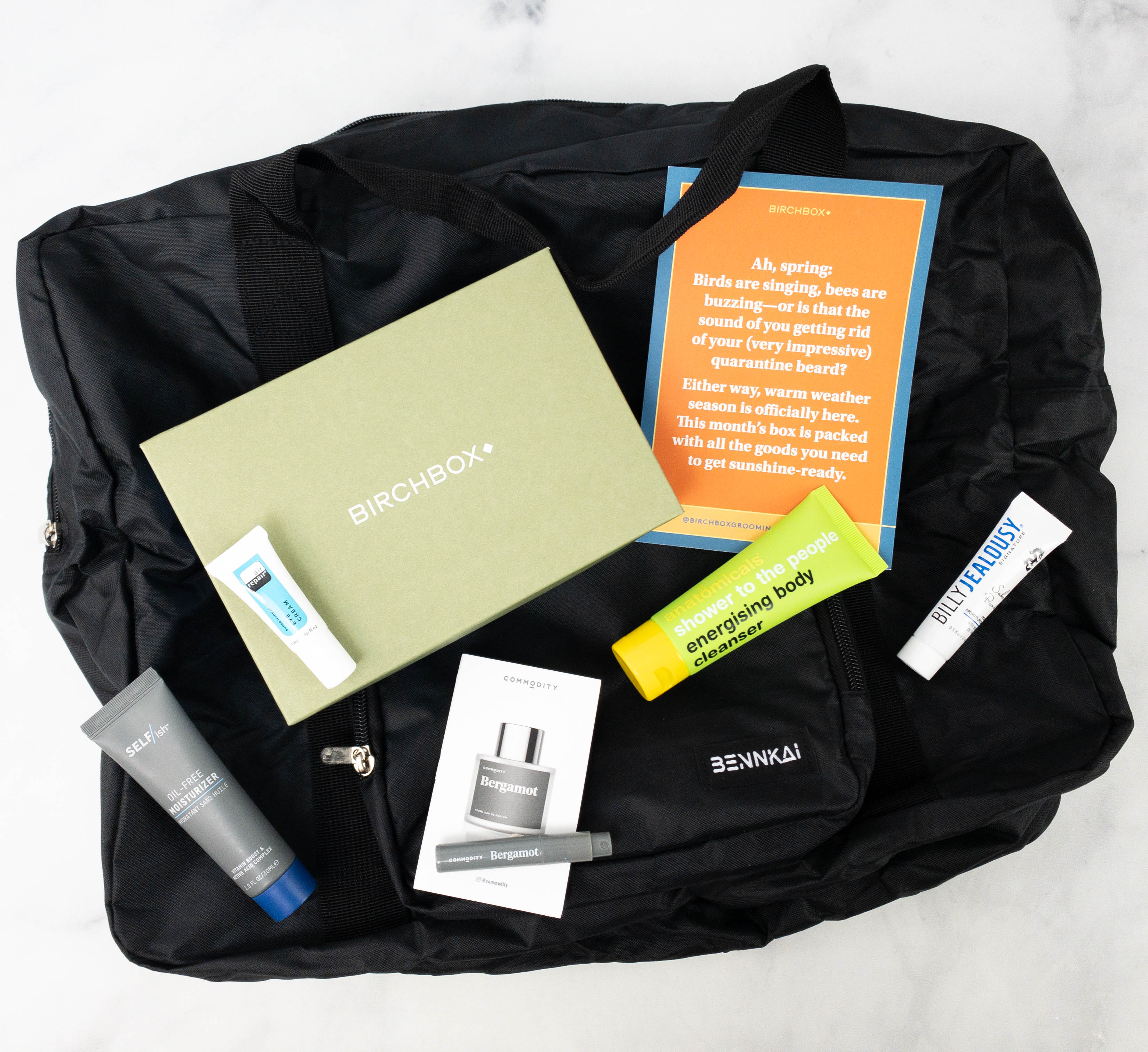 Everything in my May 2021 Birchbox!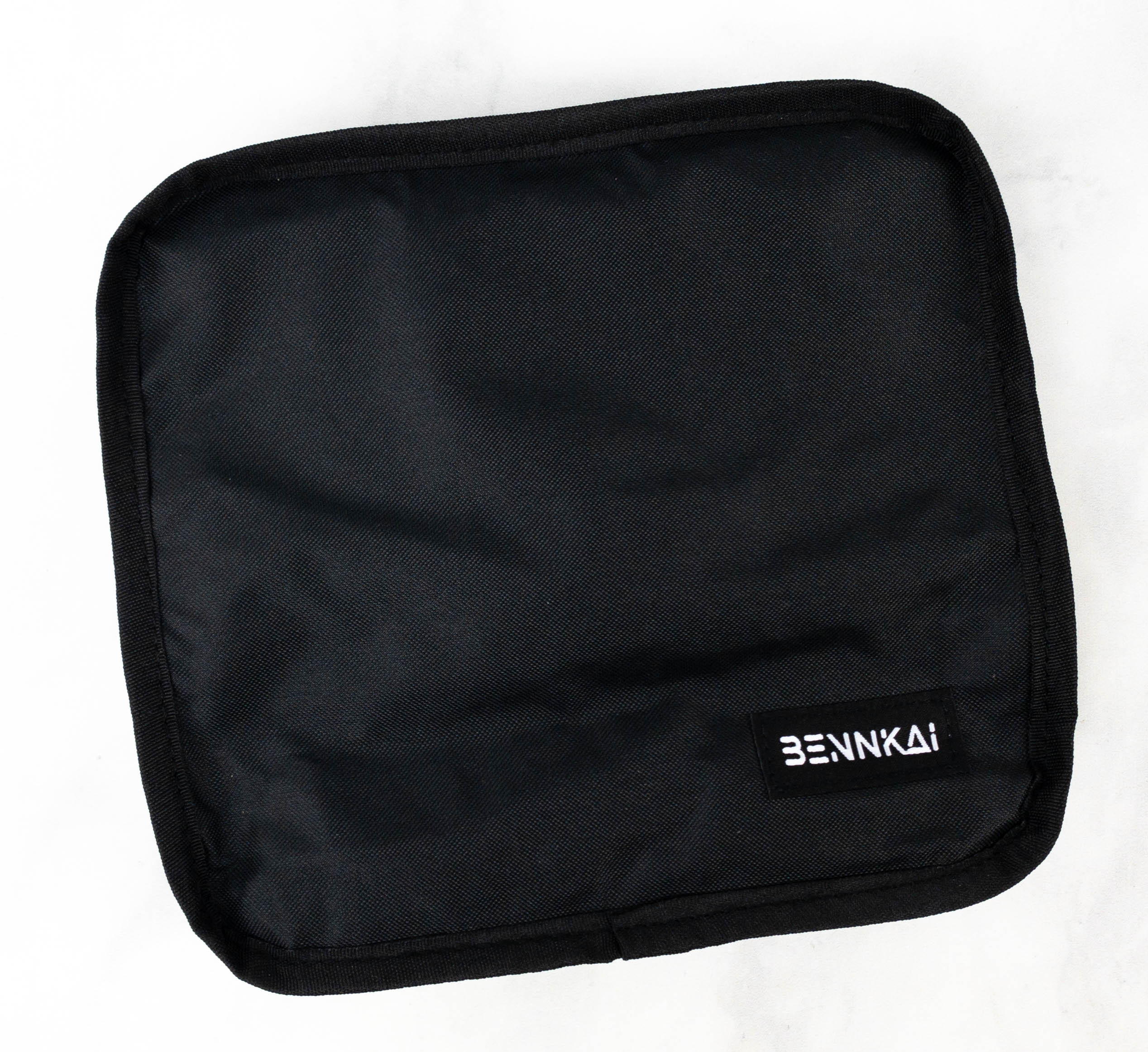 Benkai Foldable Travel Duffle ($88) This month's lifestyle item is a foldable bag for extra storage when traveling.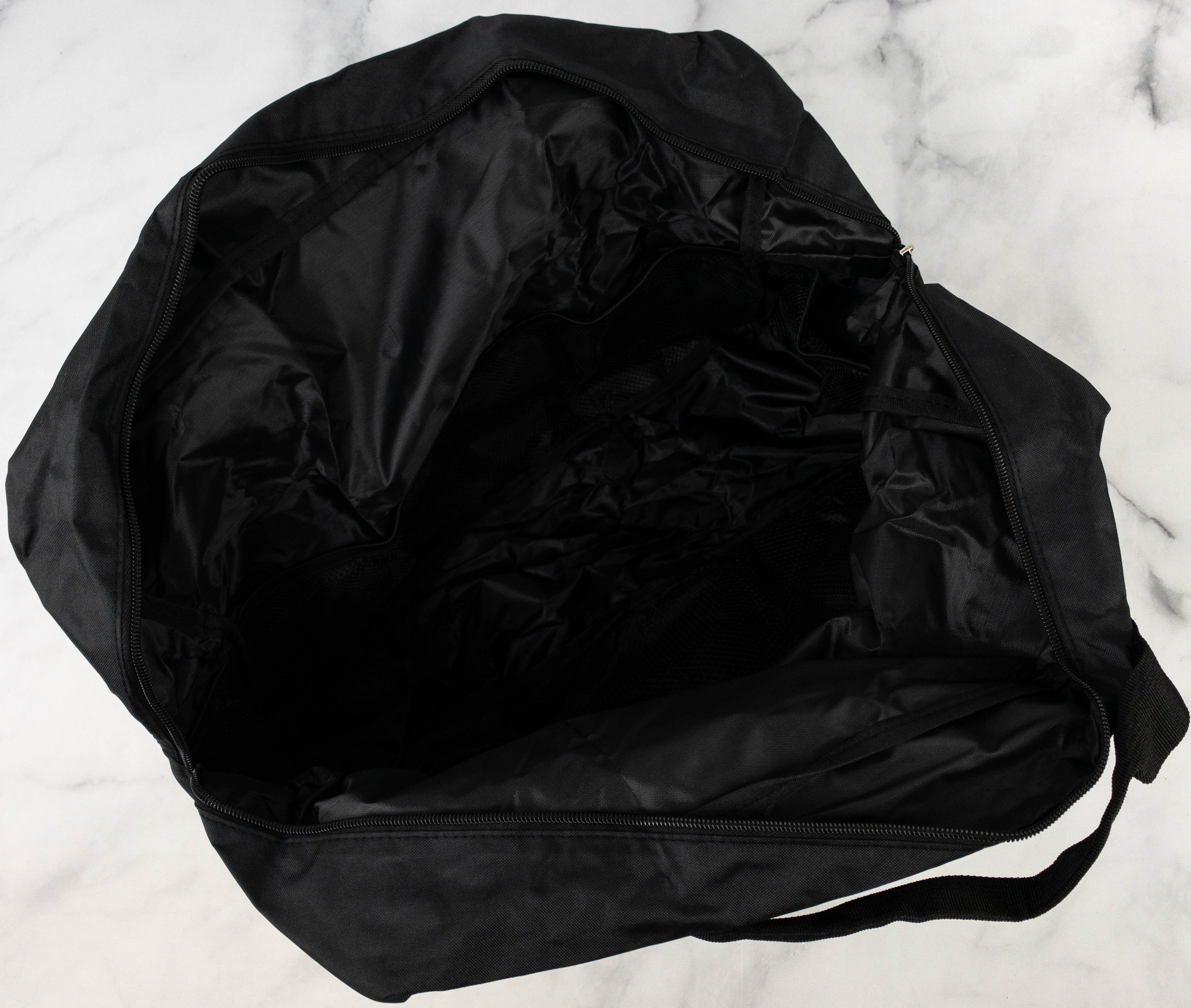 The bag is made from lightweight, waterproof nylon.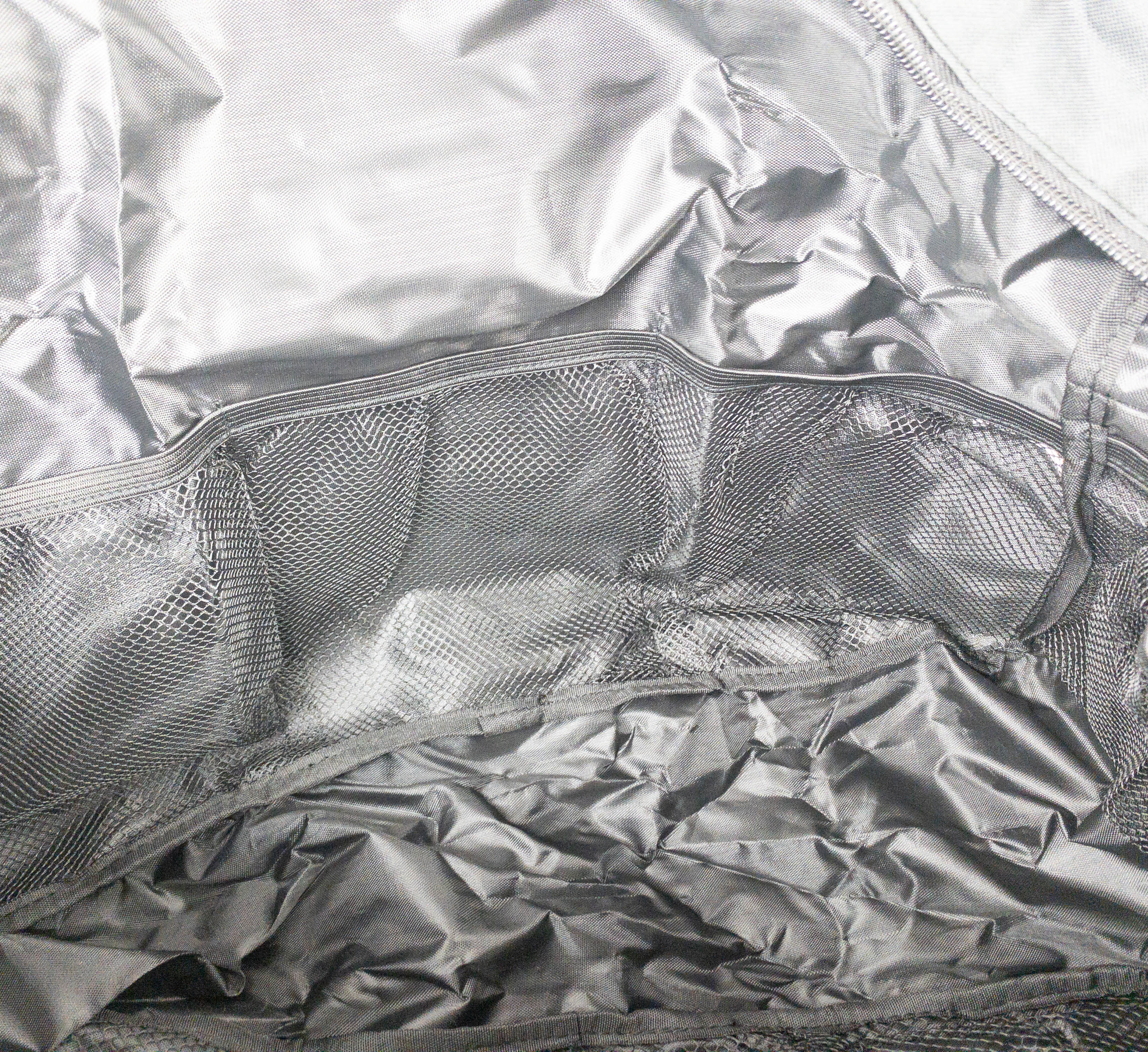 There are also several mesh pockets inside the bag, so it's easier to organize items.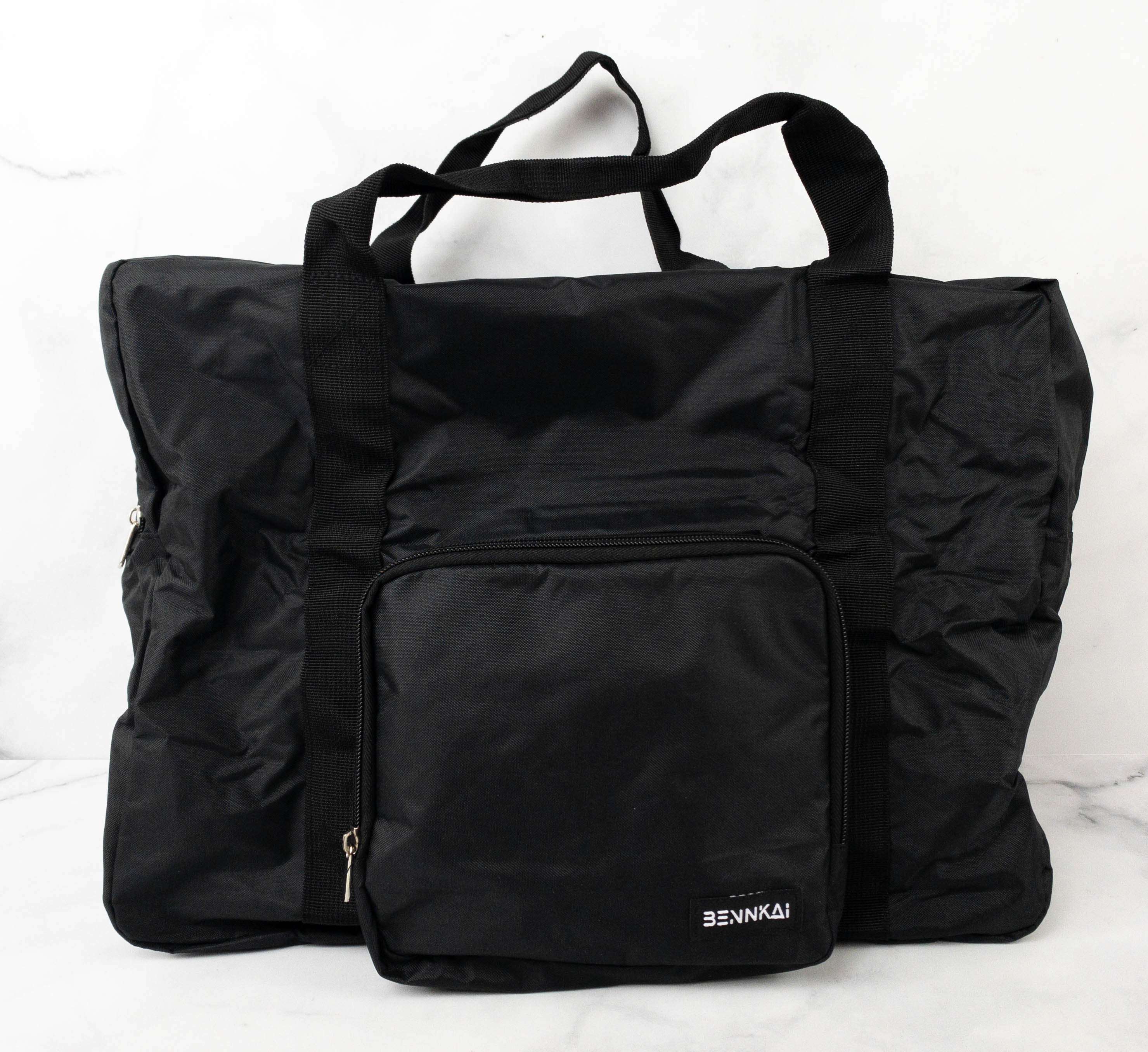 This is how the bag looks like in its full capacity. It's spacious enough for a weekend's worth of clothes and shoes, with some space for grooming items on the pocket! While this bag has an MSRP of $88, I really don't think that the value is right. This is a ~$20 bag.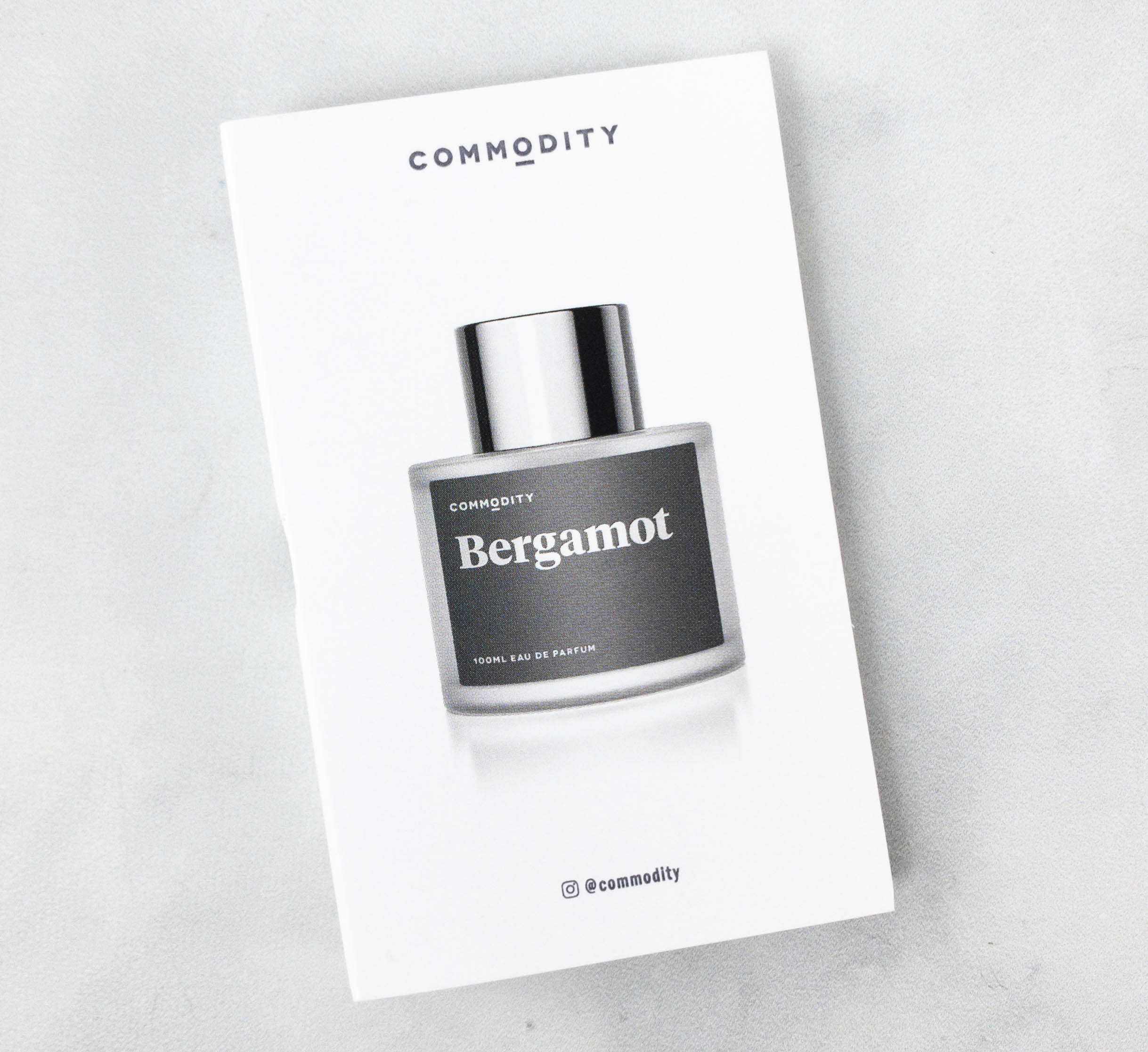 Commodity Bergamot Eau De Parfum – ($2.40) This is an energizing yet sophisticated mixture of bright notes and stark and bracing citrus in a single fragrance. It's a scent that I can wear all day to feel good and confident.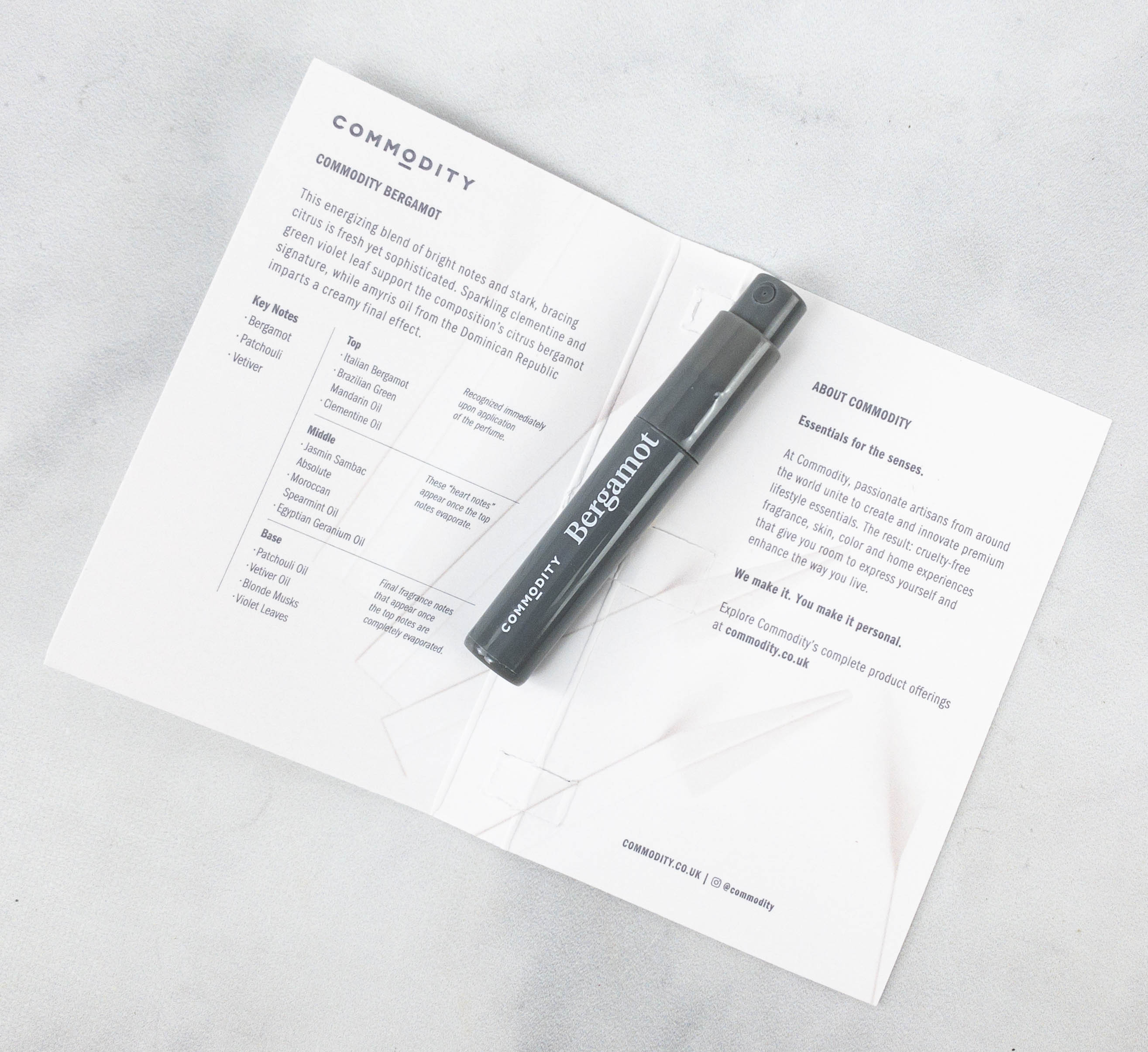 Key notes are patchouli, vetiver, and patchouli!
Anatomicals Shower to the People Energizing Body Cleanser ($9) This body cleanser is refreshing and energizing! It's infused with mint fragrance, peppermint oil, and menthol to make you smell and feel good, even after shower. Also, the formula creates a rich lather, but doesn't leave a greasy residue!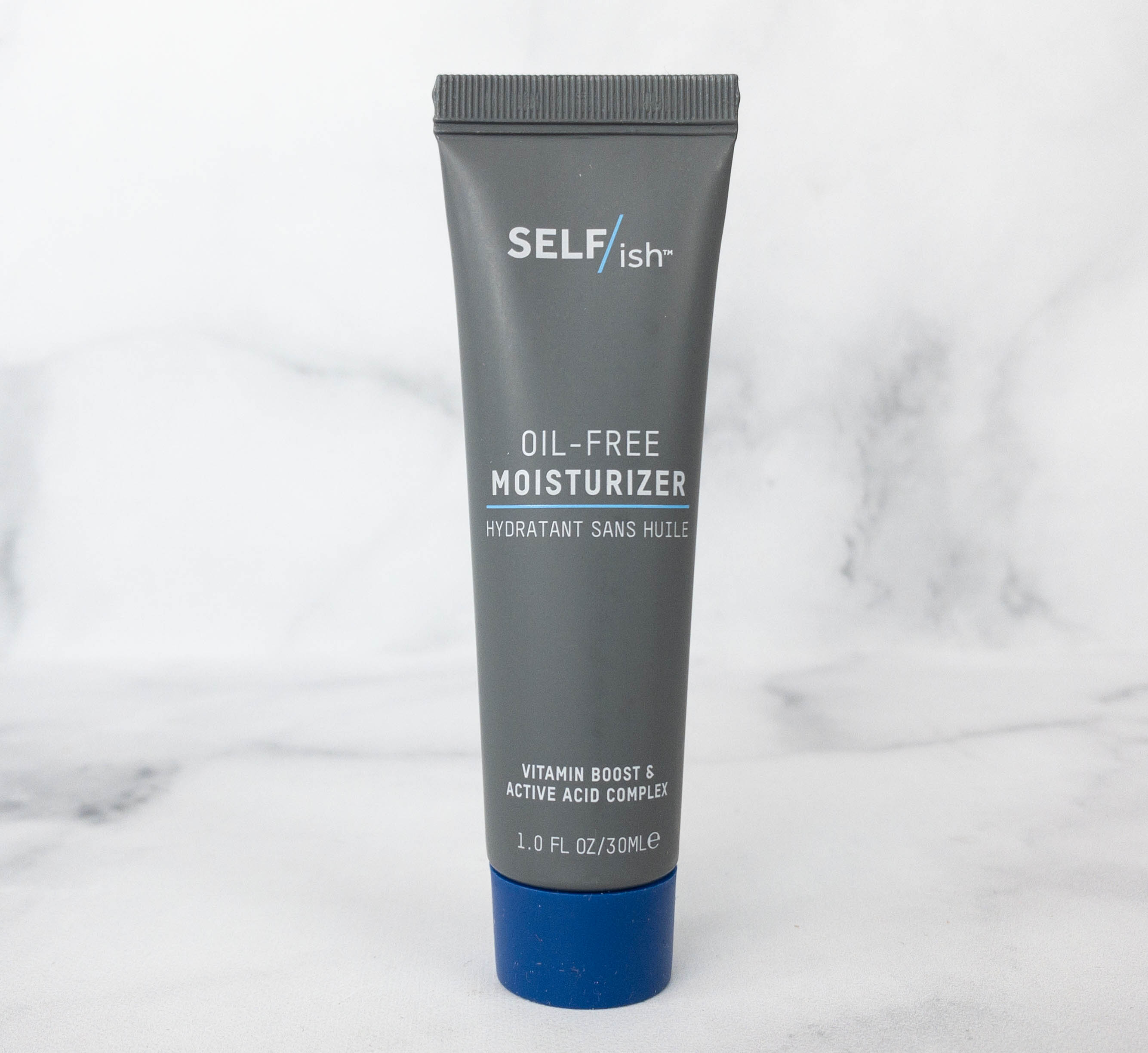 Self/ish Oil-Free Moisturizer ($5.88) Here's a facial moisturizer ideal for all skin types! It's oil-free and it provides optimal hydration, thanks to hyaluronic acid and other skin-friendly ingredients. It's also featherweight so it gets easily absorbed by the skin. The formula even leaves matte finish.
Billy Jealousy Signature Sake Bomb Body Moisturizer ($1.13) Here's another moisturizer but this time, it's for the whole body! Key ingredients include hydrating Monoi de Tahiti, yogurt powder for collagen synthesis, and vitamin E that conditions the skin. What makes it unique is its warm sake scent, which lingers on the skin after application! It's gentle enough for daily use and it's non-greasy as well.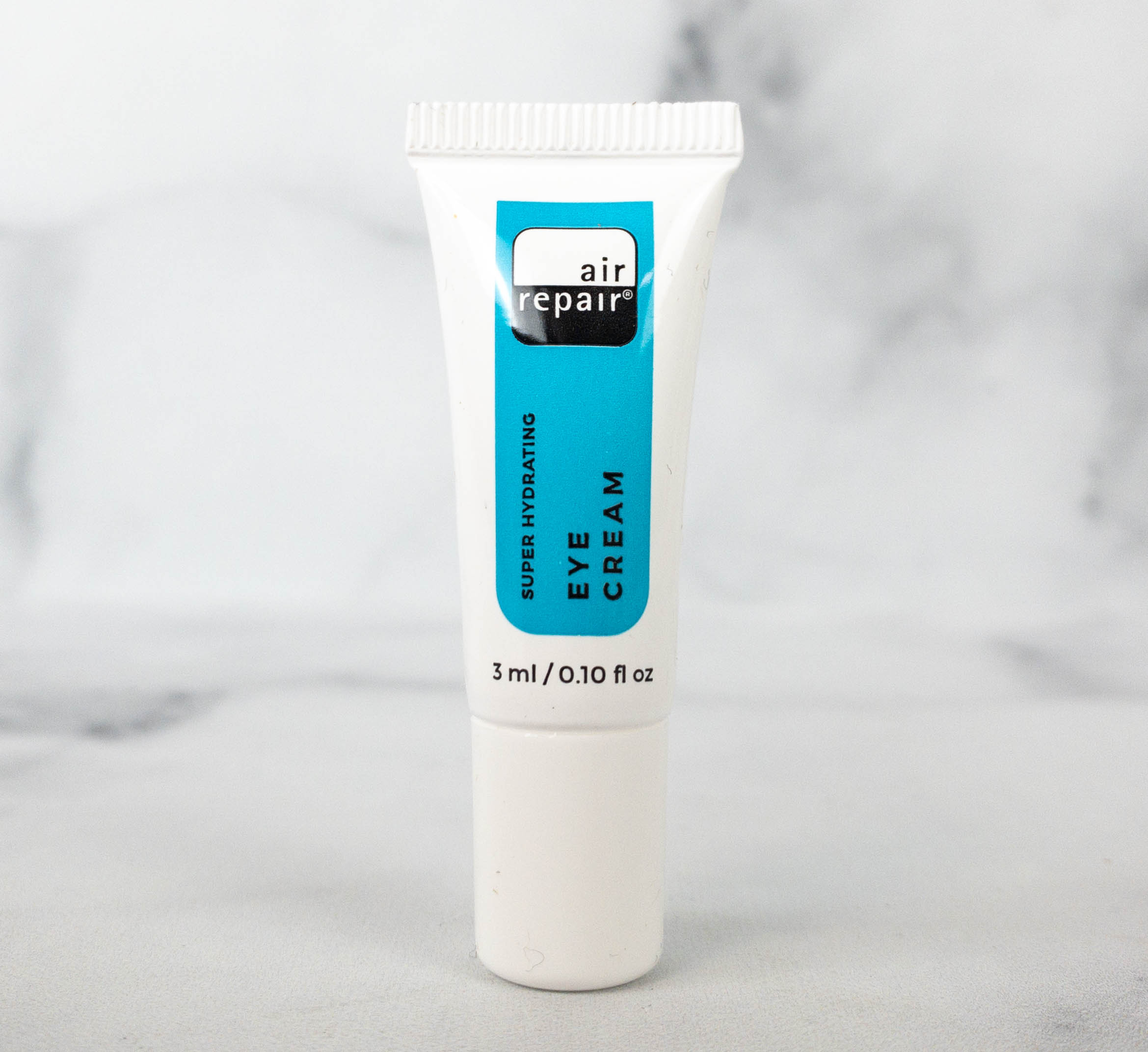 Air Repair Super Hydrating Eye Cream – ($4.90) This cream with aloe vera and sunflower oil is for the delicate eye area. Aside from the hydrating benefits, it also promises to help reduce signs of aging with continued use. Plus, a little goes a long way. Just dispense a small amount on your finger, dot around the eyes, and then pat gently. This is also great to bring when traveling!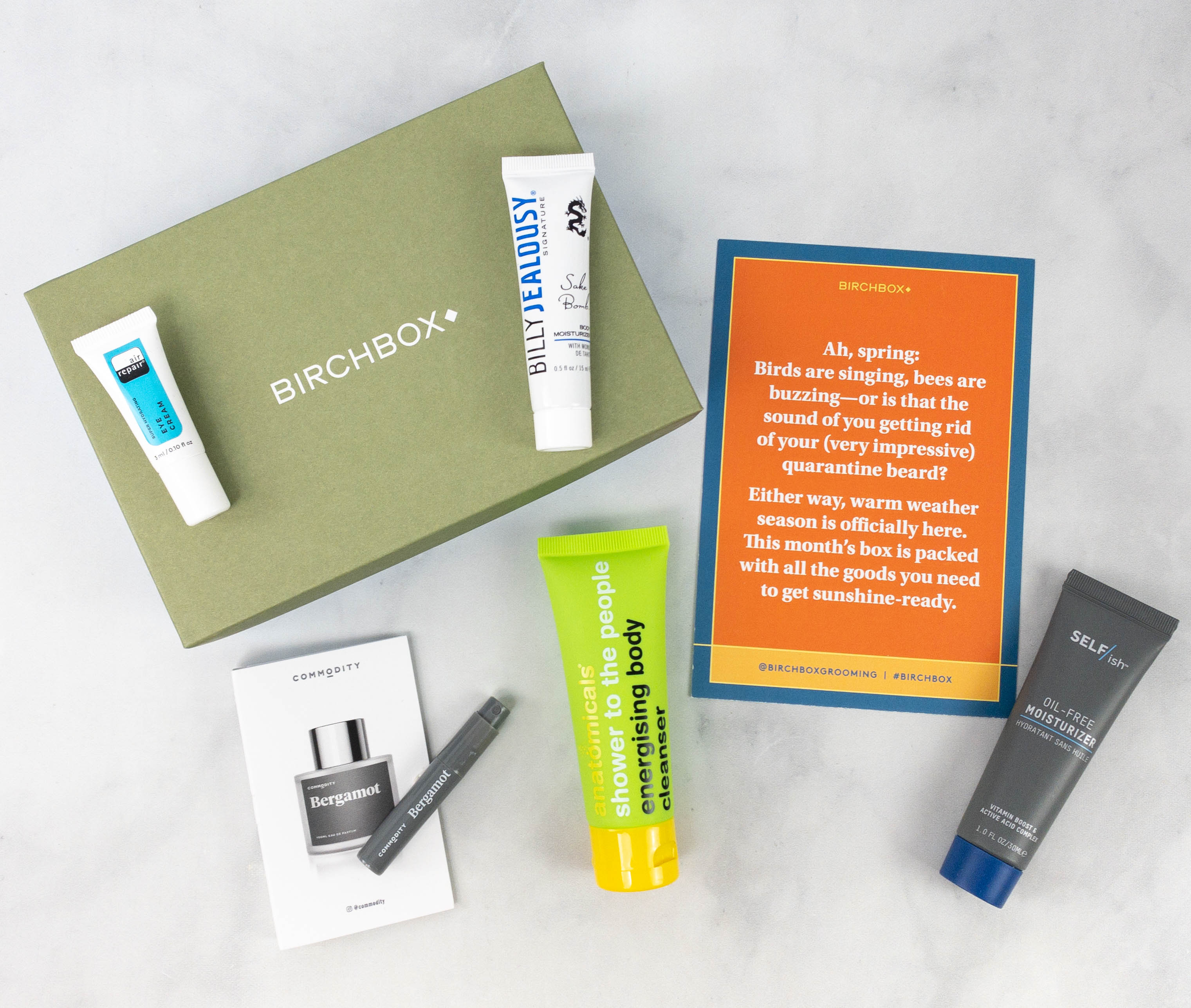 Here's a final look at all the grooming items in the box!
This month's Birchbox Grooming includes skin-friendly products plus a perfume sample! They are all promising, but my favorite would have to be the facial moisturizer. It feels nice on the skin and it's also oil-free, so it doesn't clog the pores and cause breakouts. My box also includes a lifestyle item: a foldable bag! I like it because I can pack it in my luggage without taking too much space, and then I can easily take it out later when I need extra storage. However, $88 is just too much for the bag. I also wish it has long straps for easier carrying. Still, the grooming products in the box are useful, so I'm all good!
What's your experience with Birchbox Grooming?