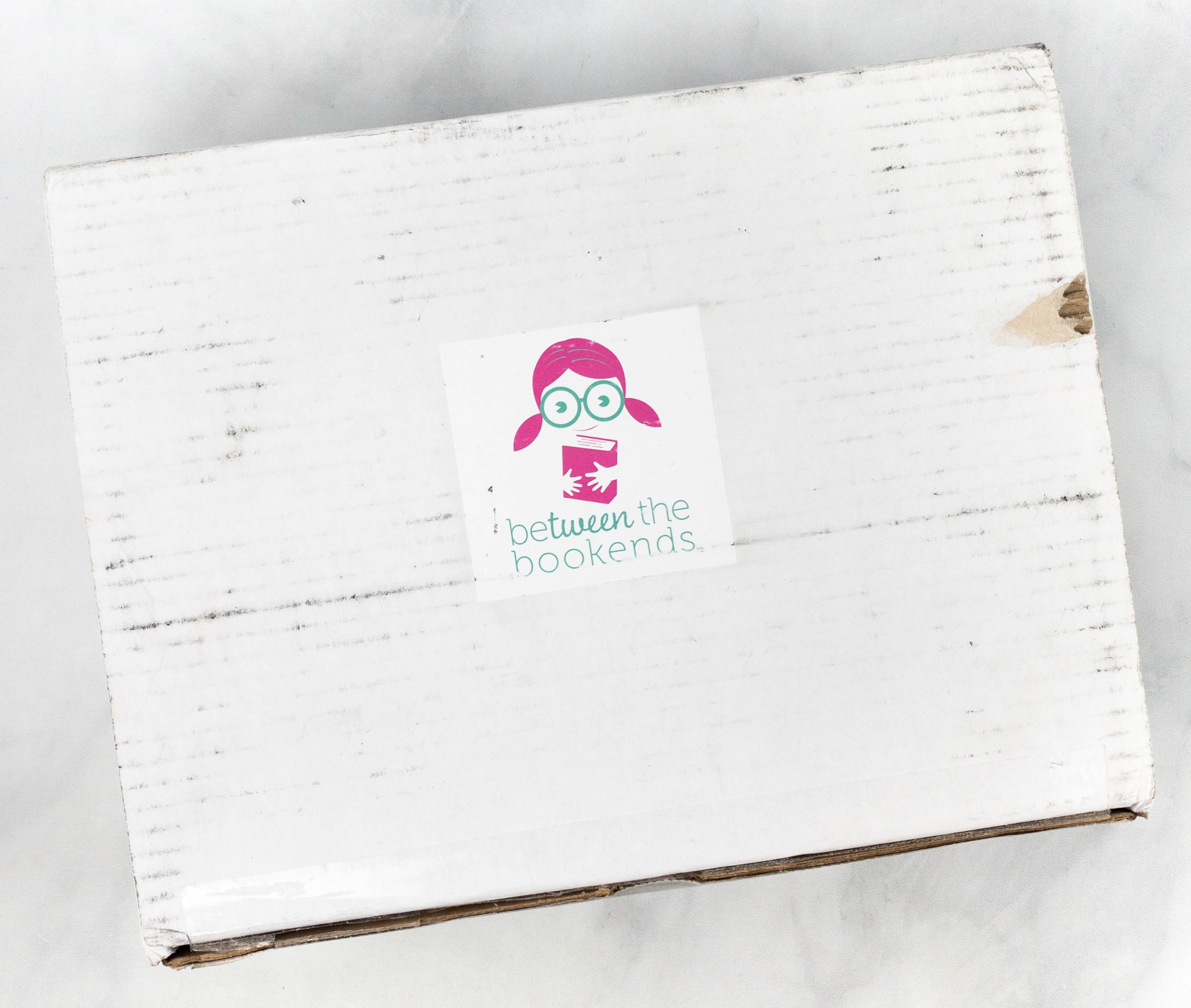 beTWEEN the Bookends is a book-themed subscription box for girls ages 9-13. Each box includes 2-3 books plus 6-8 age-appropriate beauty and lifestyle items curated just for tweens. The subscription is $29.99 per month. Also available is a Mini Box ($16 per month) with only 1 book and 3-4 beauty and lifestyle items, and a Just the Books Box ($12.99 per month). This subscription box is curated by Jillian, who came up with the idea of a book subscription for tweens when she was 12. She created the box in hopes to keep girls reading for fun!
DEAL: Get 15% off on your first month on any subscription plans! Use coupon code HELLO15.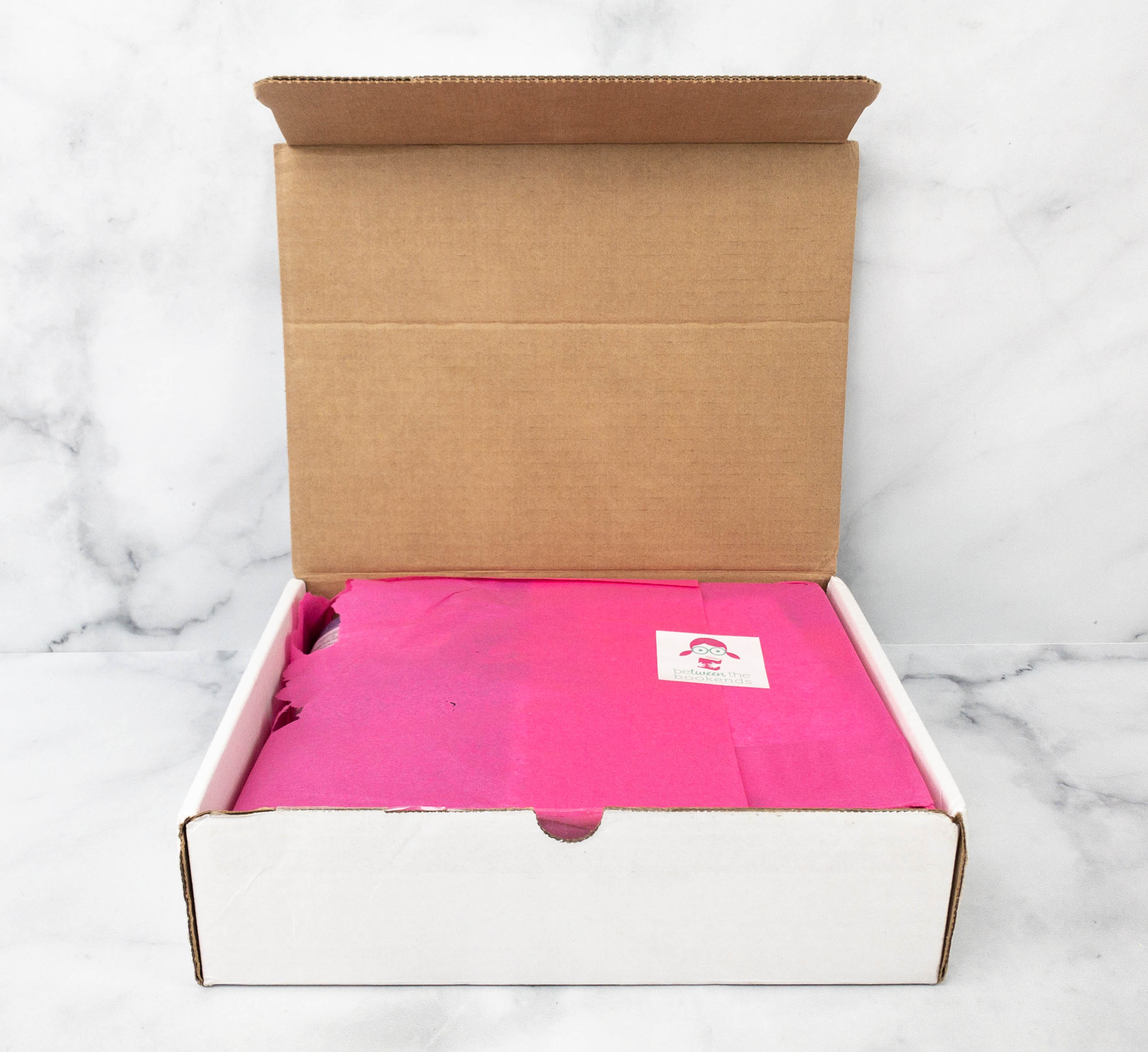 The items were packed in a simple white box.
They were also wrapped in pink tissue paper, sealed with a Between the Bookends sticker.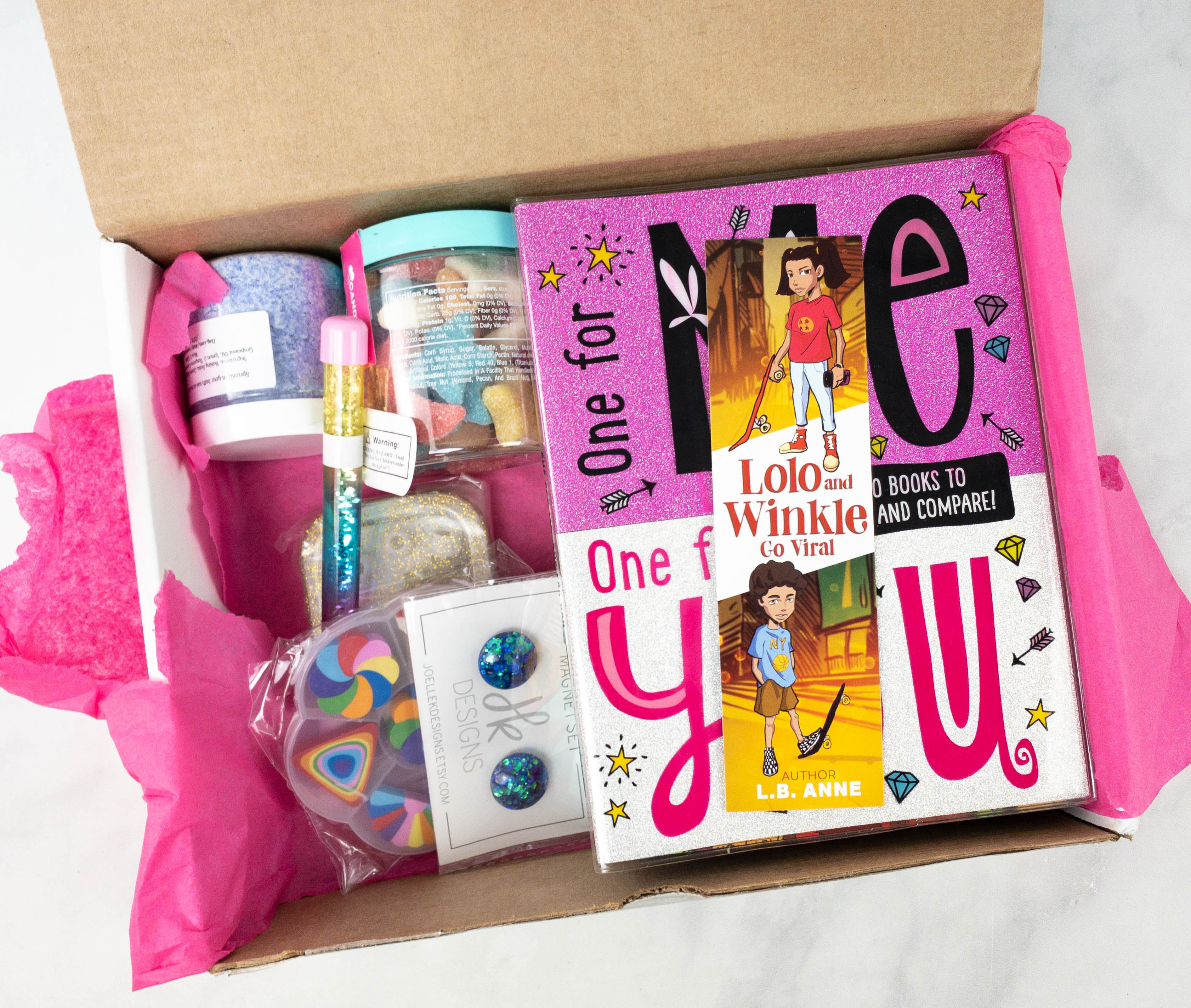 There's a lot of cute items inside!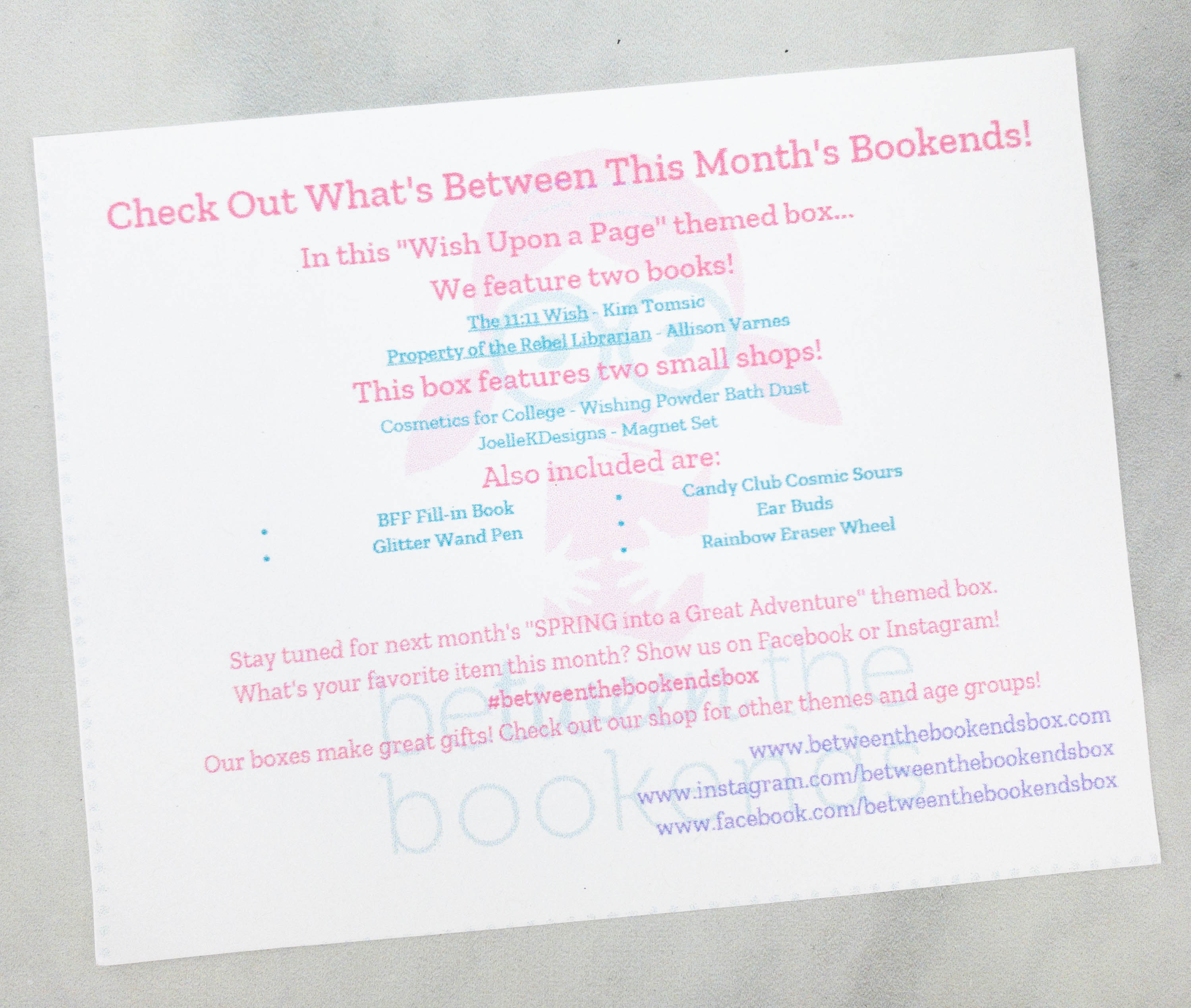 There's also a card that tells us about what's inside the box.
Everything in my box!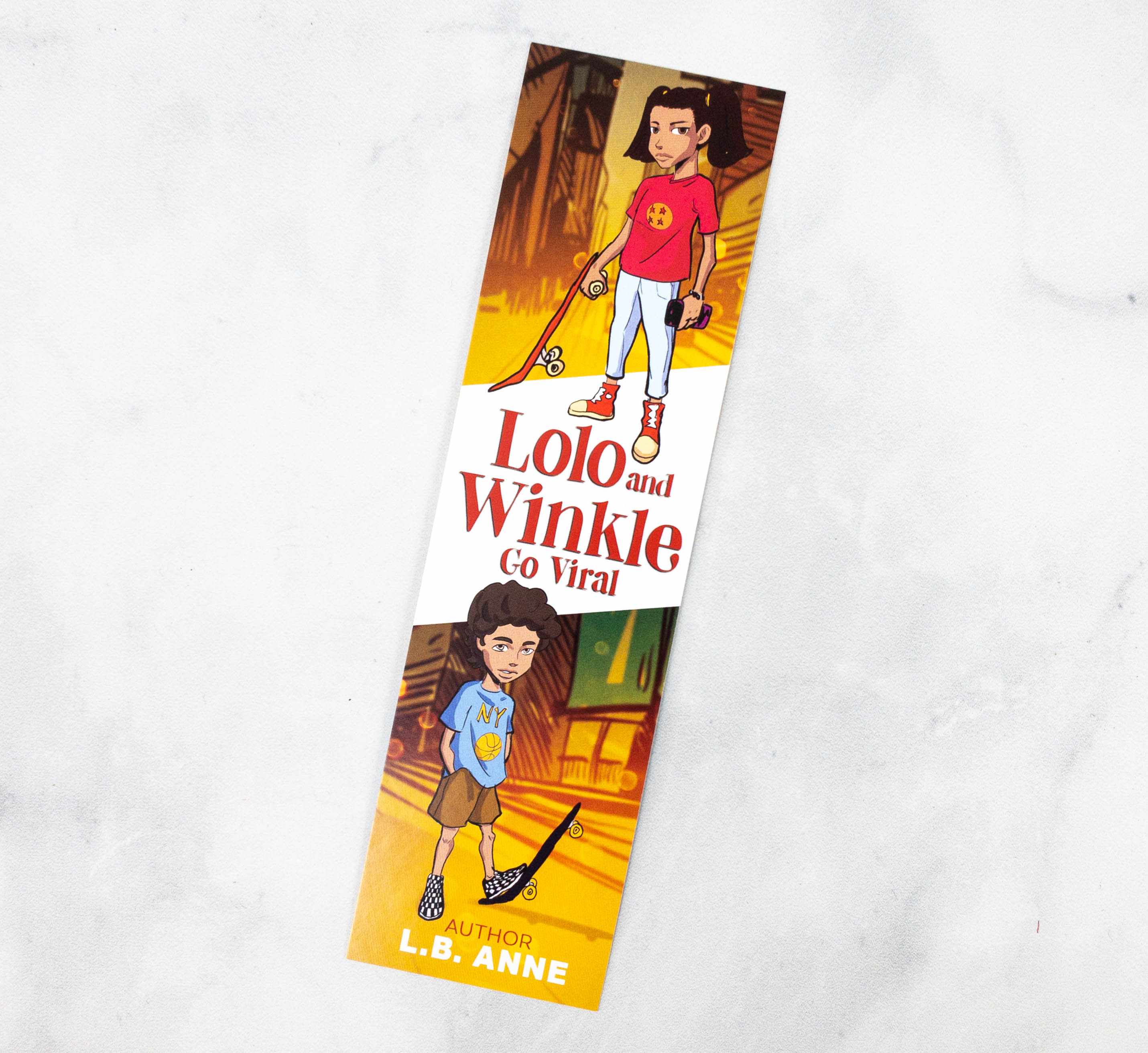 Bookmark. This bookmark is super cute because it looks like an actual book cover. It features Lolo and Winkle Go Viral by L.B. Anne.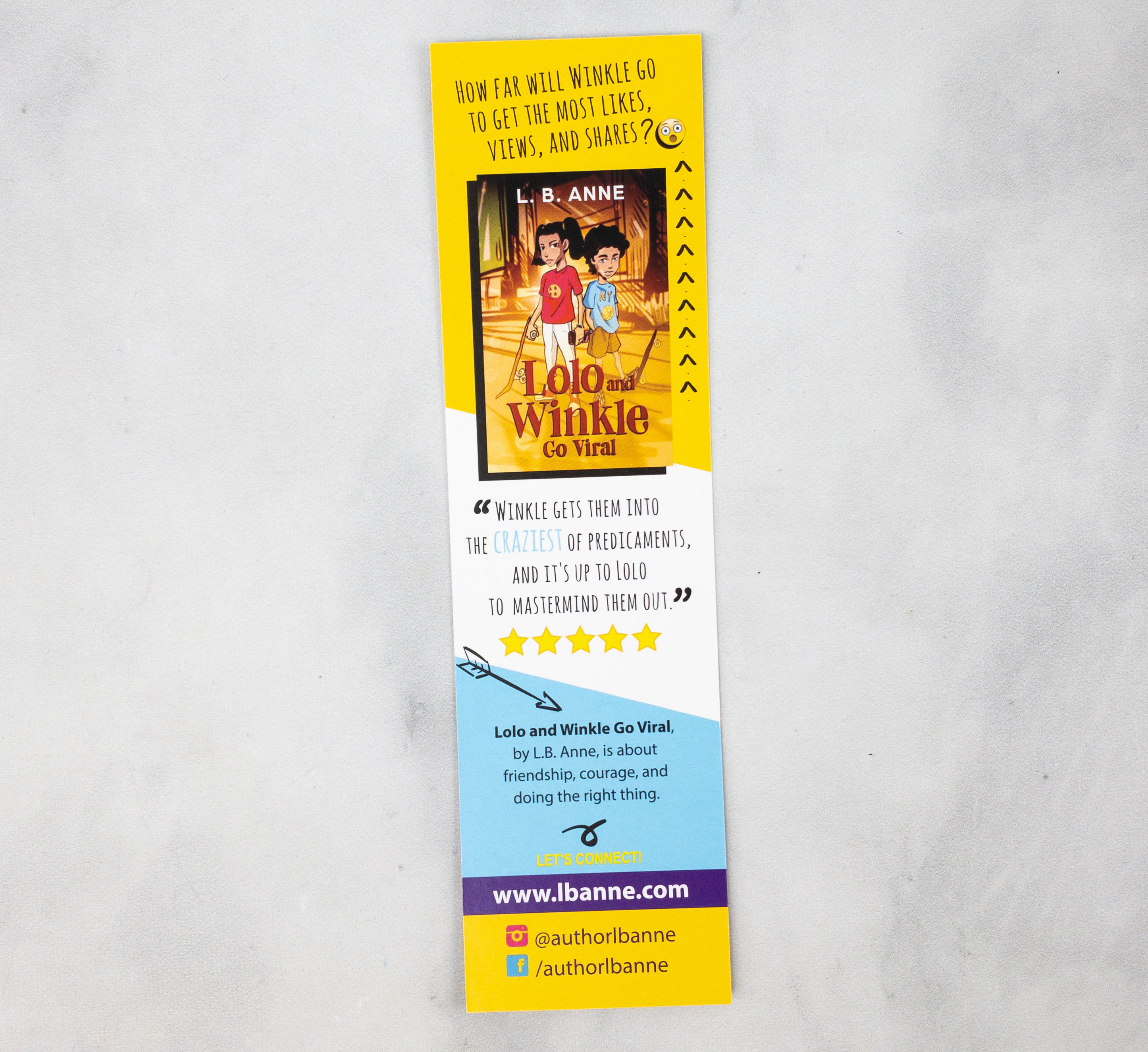 At the back, it features the social media handles of the author and a little sneak peek into what the book is about.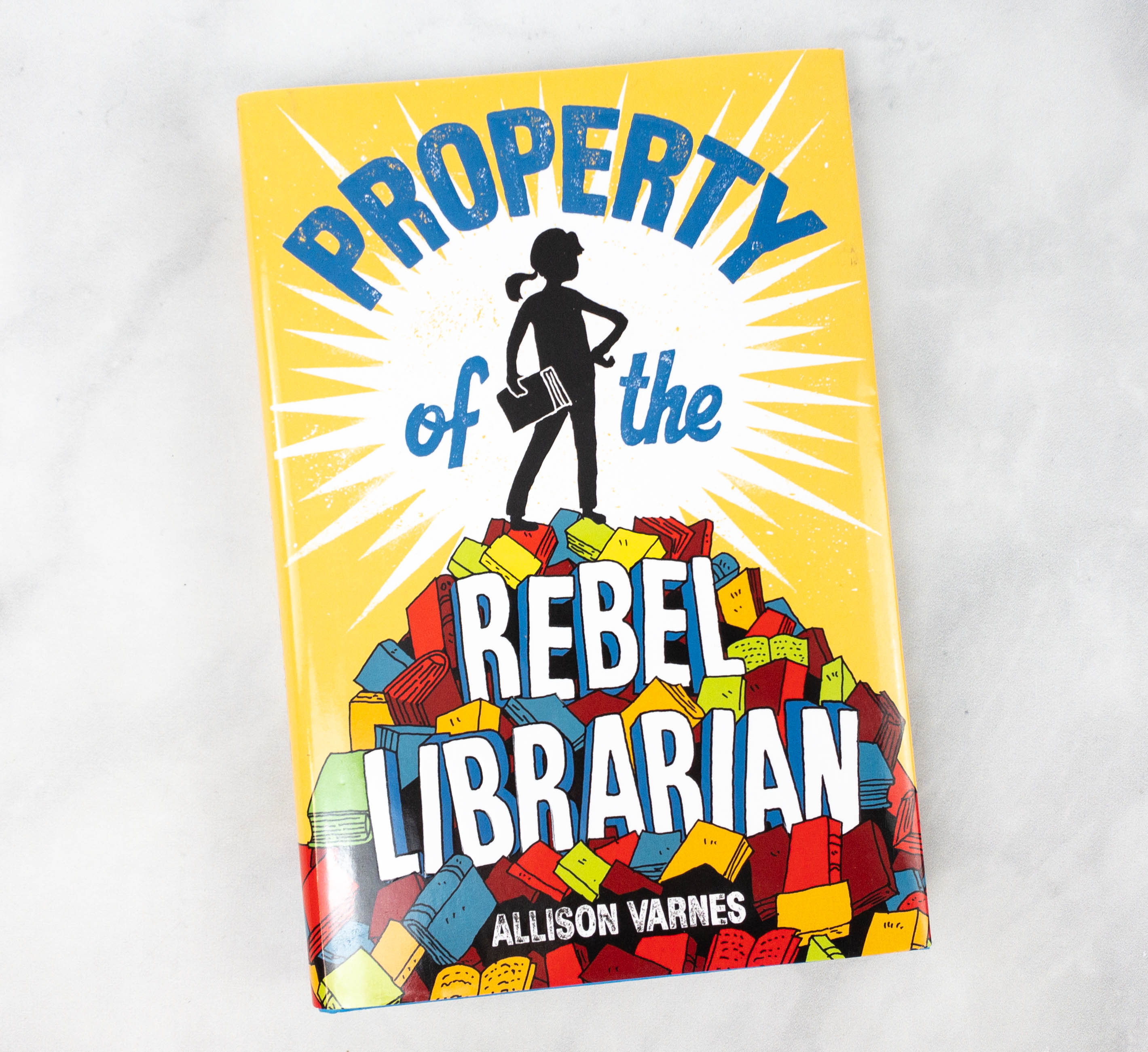 Property of the Rebel Librarian by Allison Varnes ($11.76)
Celebrate the freedom to read with this timely, empowering middle-grade debut in the spirit of The View from Saturday or Frindle.

When twelve-year-old June Harper's parents discover what they deem an inappropriate library book, they take strict parenting to a whole new level. And everything June loves about Dogwood Middle School unravels: librarian Ms. Bradshaw is suspended, an author appearance is canceled, the library is gutted, and all books on the premises must have administrative approval.

But June can't give up books . . . and she realizes she doesn't have to when she spies a Little Free Library on her walk to school. As the rules become stricter at school and at home, June keeps turning the pages of the banned books that continue to appear in the little library. It's a delicious secret . . . and one she can't keep to herself. June starts a banned book library of her own in an abandoned locker at school. The risks grow alongside her library's popularity, and a movement begins at Dogwood Middle–a movement that, if exposed, could destroy her. But if it's powerful enough, maybe it can save Ms. Bradshaw and all that she represents: the freedom to read.

Equal parts fun and empowering, this novel explores censorship, freedom of speech, and activism. For any kid who doesn't believe one person can effect change…and for all the kids who already know they can!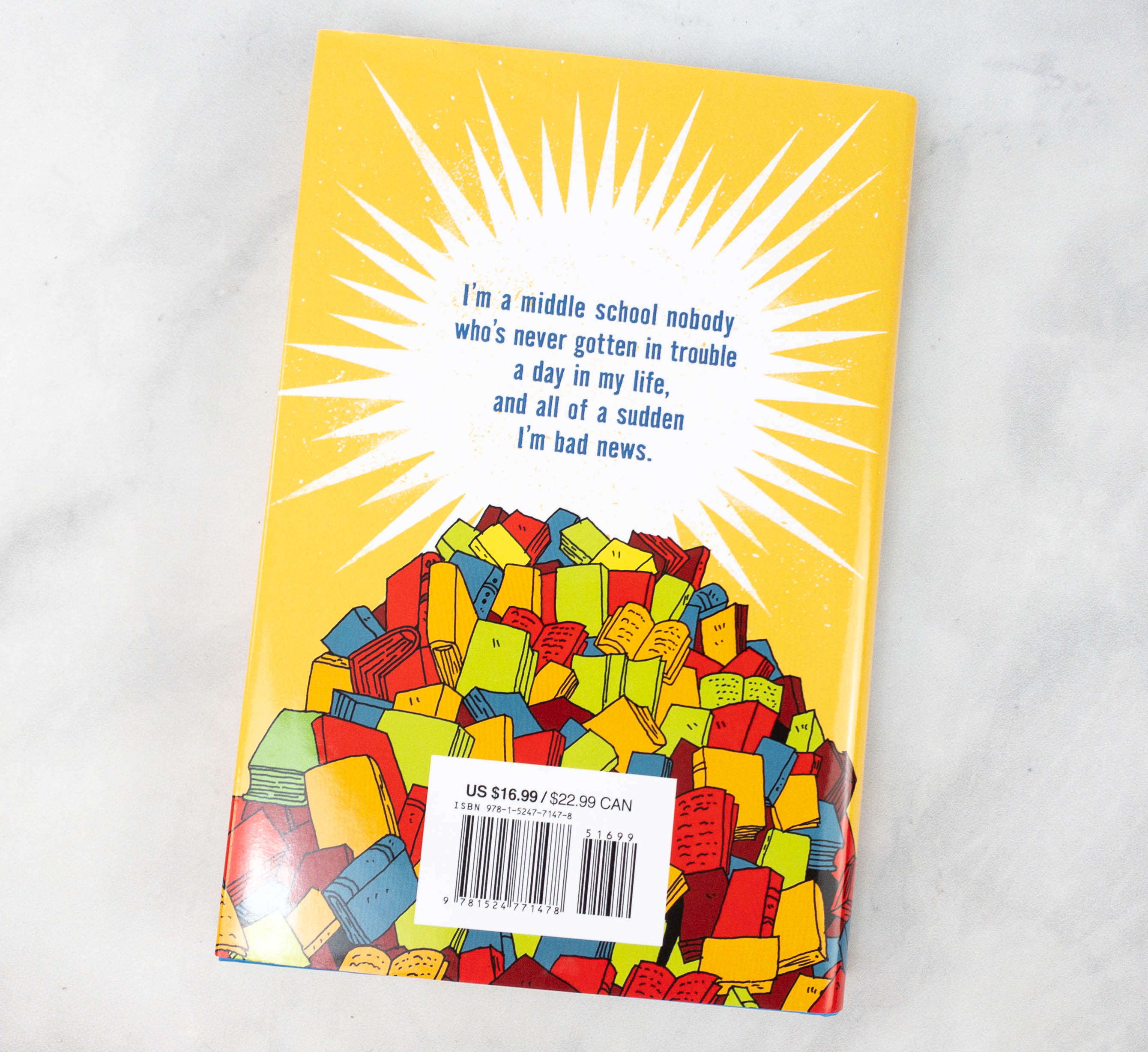 Both the front and the back cover are colorful. They also feature a stack of books!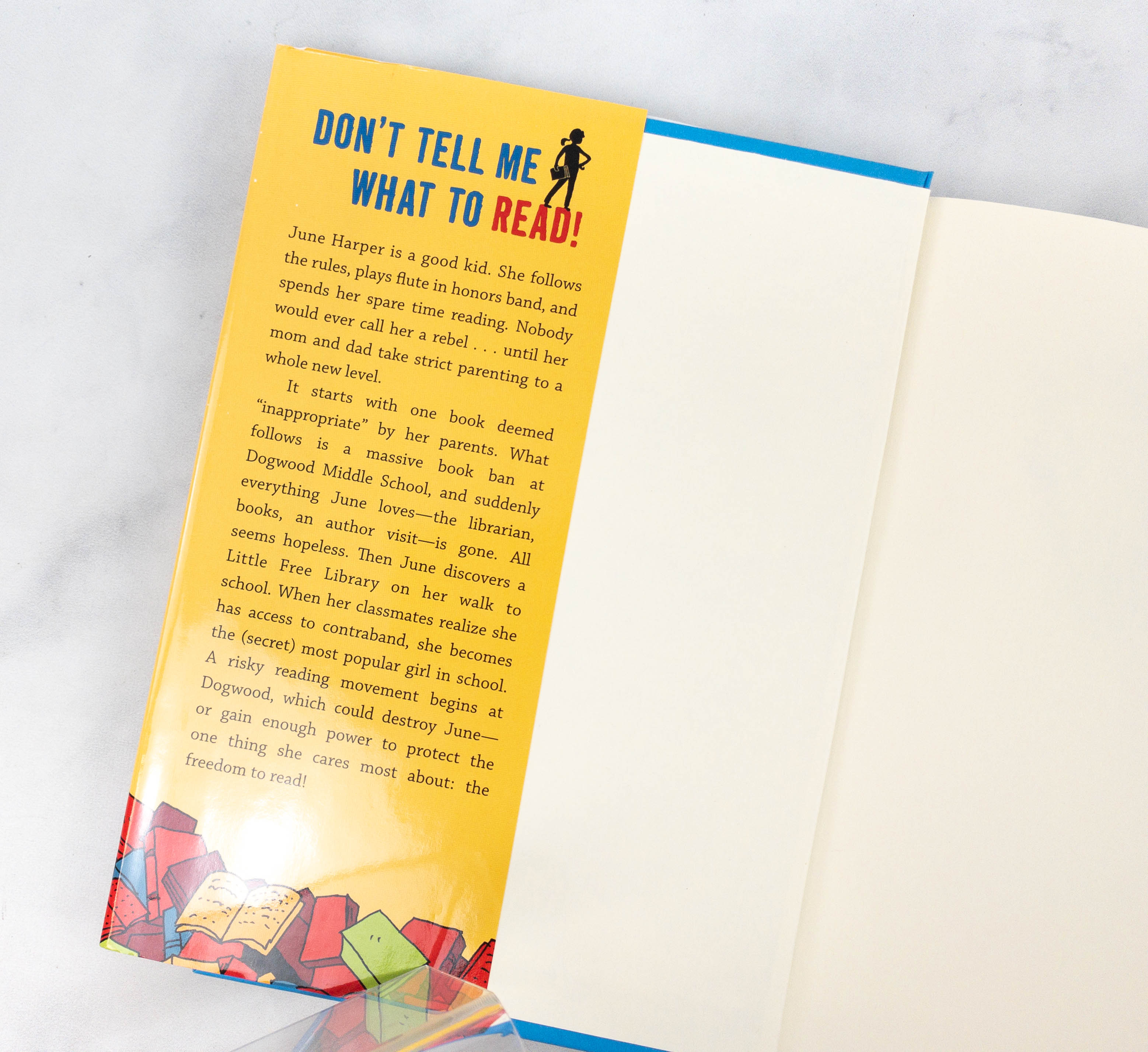 It's a middle grade contemporary fiction, with a relatable protagonist who loves reading books so much!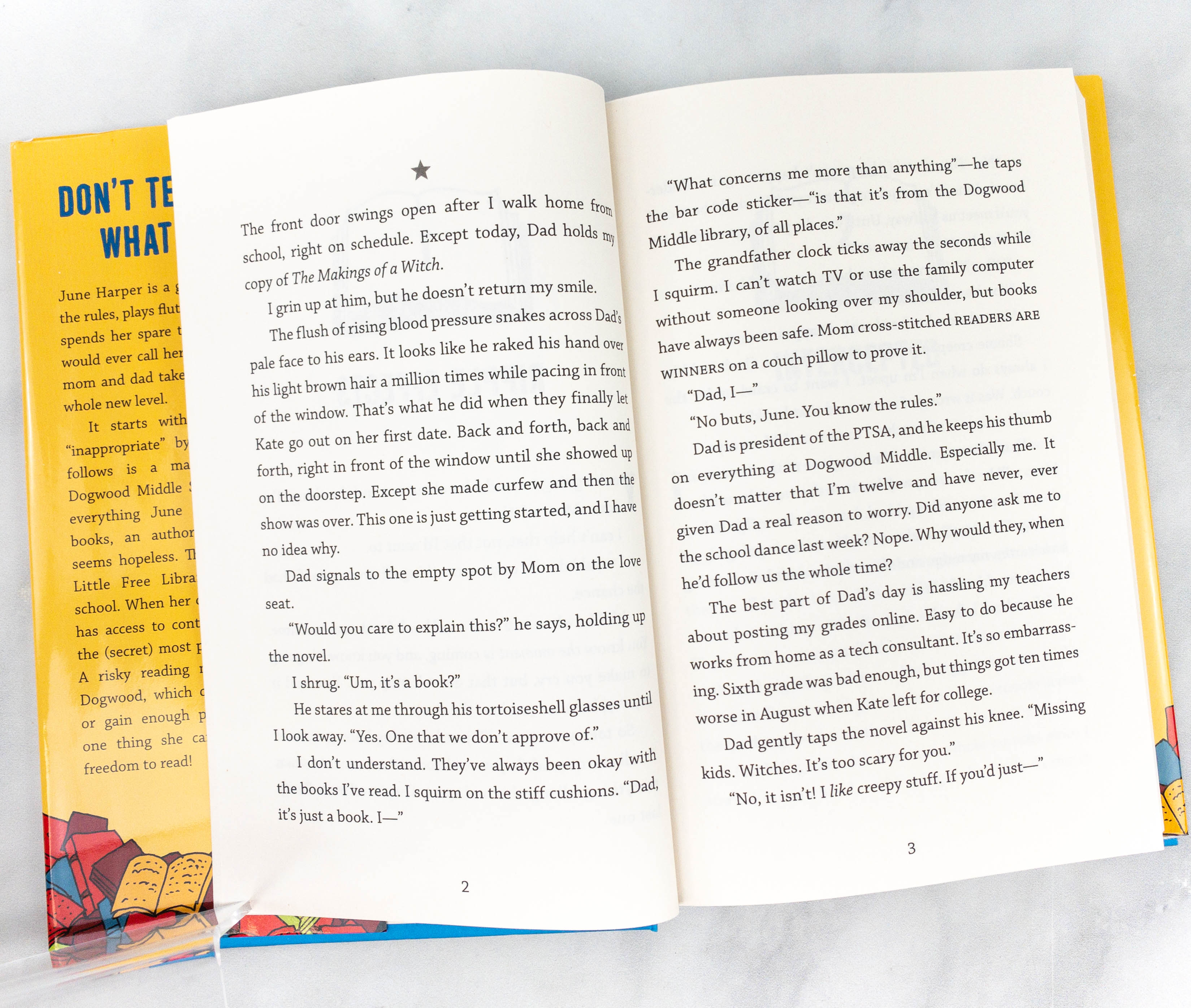 The story follows June Harper when she checks out a library book that her parents seem to find "inappropriate".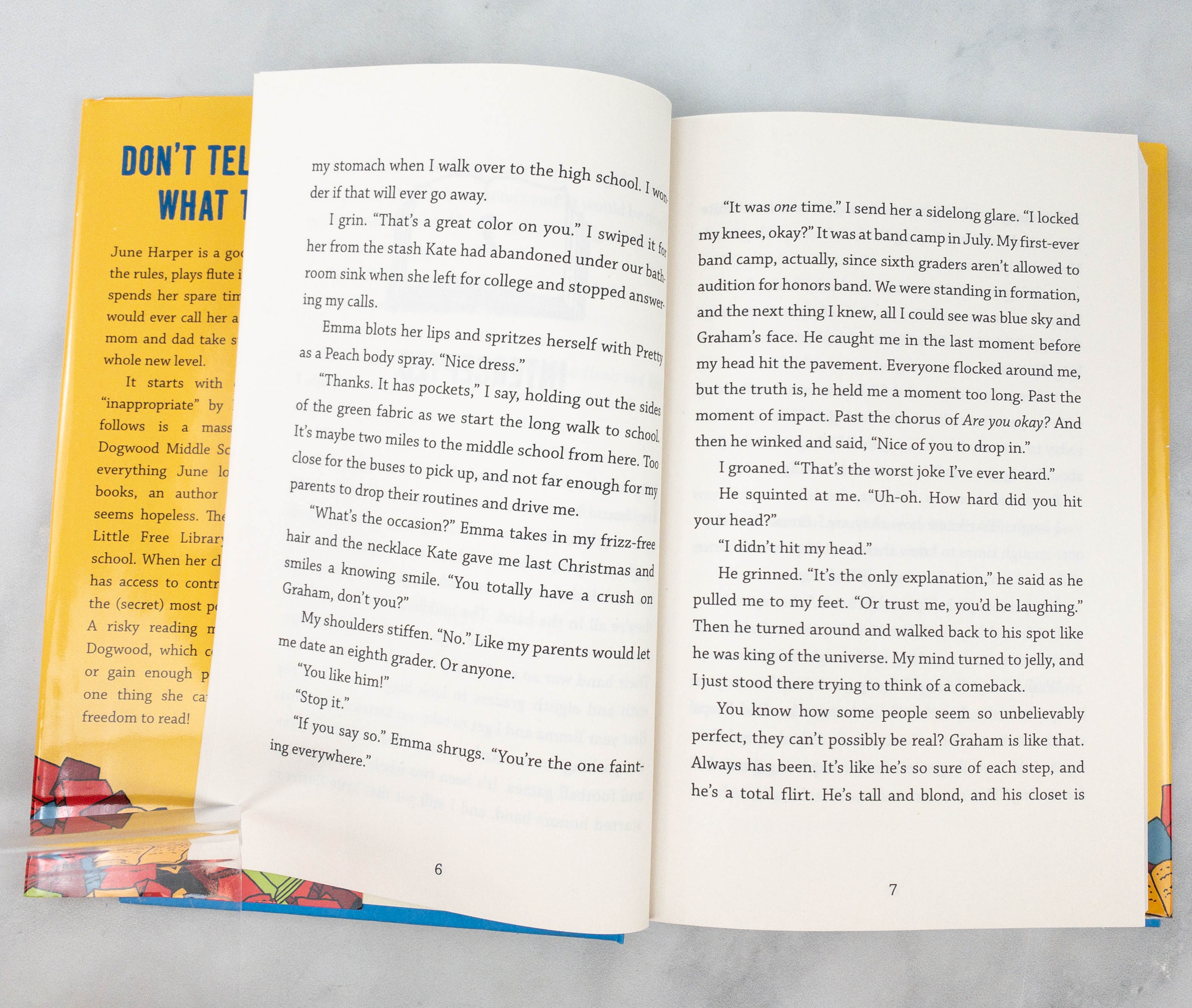 This story shows the readers how June took a stand for her right to read what she wants. It's filled with a lesson that many tweens will be able to relate to!
One day last week I found my daughter asleep on the couch reading this book when I got up in the morning. It was a hit for sure – she got up in the middle of the night to read!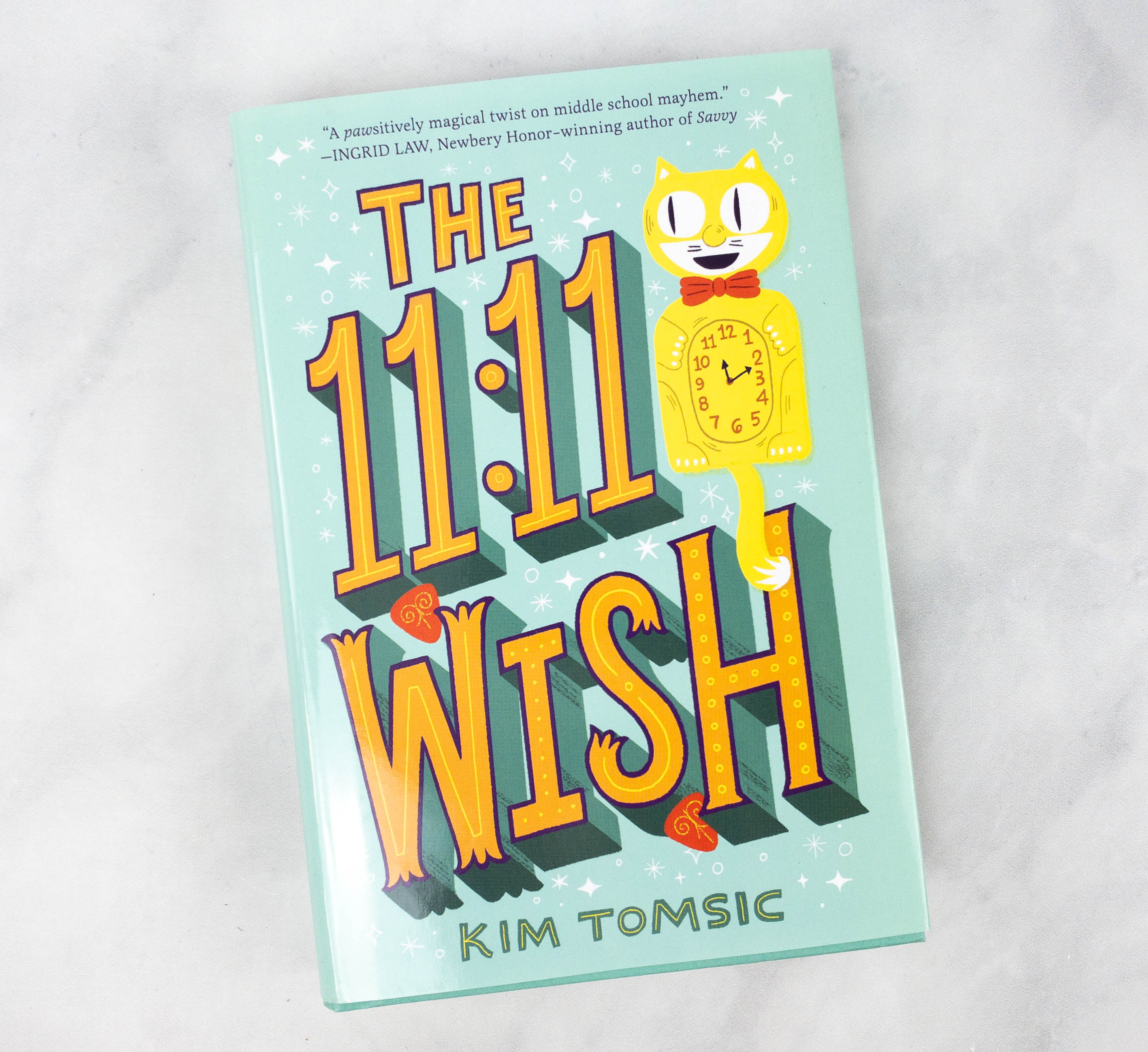 The 11:11 Wish by Kim Tomsic ($6.99)
An SCBWI Crystal Kite Award Winner!

Megan Meyers has a foolproof plan to reinvent herself at her new school. Good-bye, dorky math nerd; hello, friend magnet! But her first day at Saguaro Prep starts off weird to the tenth power.

When she's dared to "make something exciting happen," Megan is thrown into the middle of an epic power struggle between the two seventh-grade Spirit Captains. So with nothing to lose, Megan wishes for "some magic" as her classroom's cat clock chimes 11:11—and is granted an enchanted teen magazine that promises miracle makeovers and sure-fire secrets for winning friends and crushes.

But magic can have dangerous side effects, and as her social life grows exponentially worse, Megan begins to wonder if wishing was ever a purrfect idea.
The second book involves fantasy and magical realism!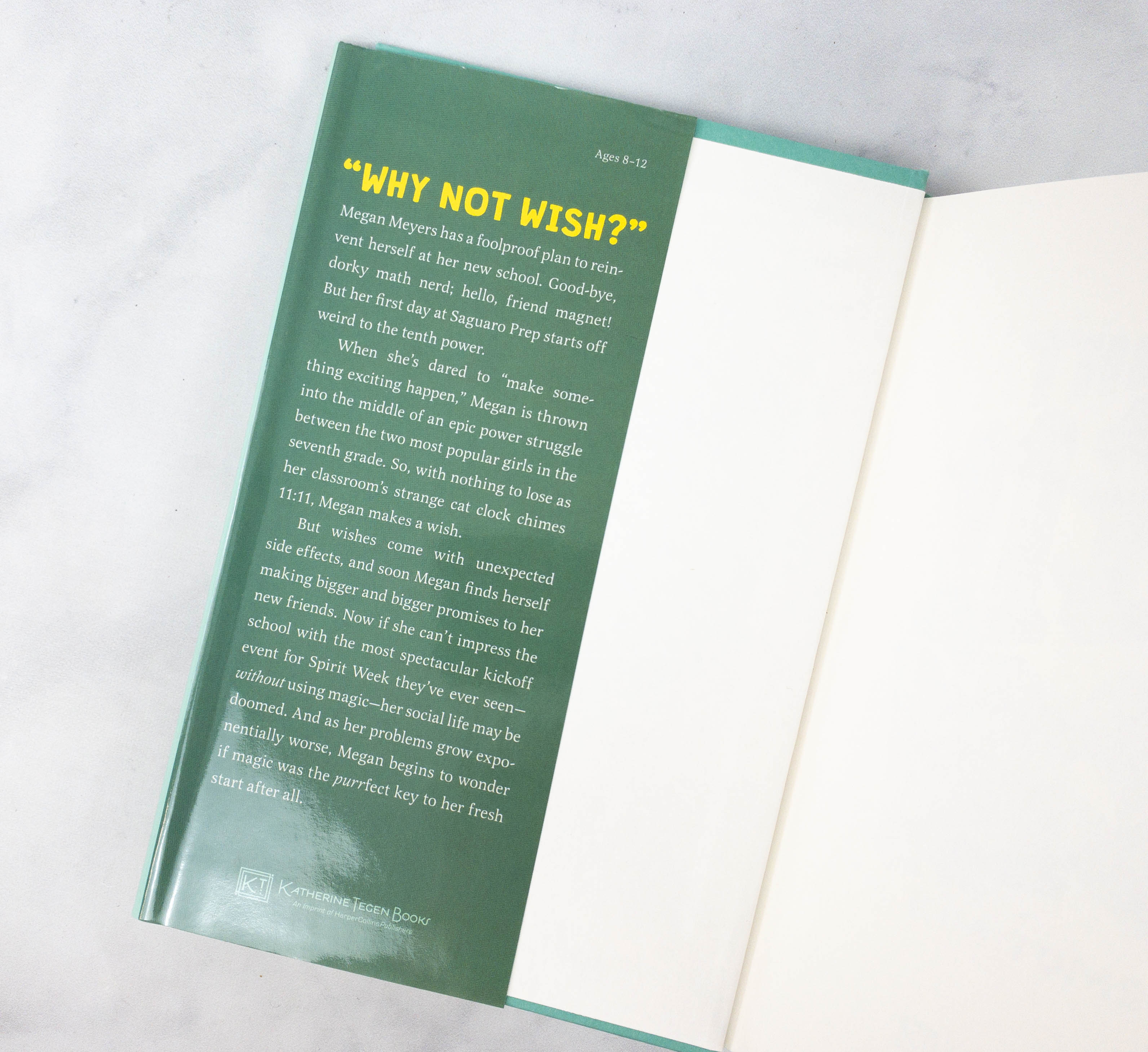 It shows how the protagonist named Megan dealt with the mean girl Rhena. One good thing to learn from this story is that it's important to be always true to who you are.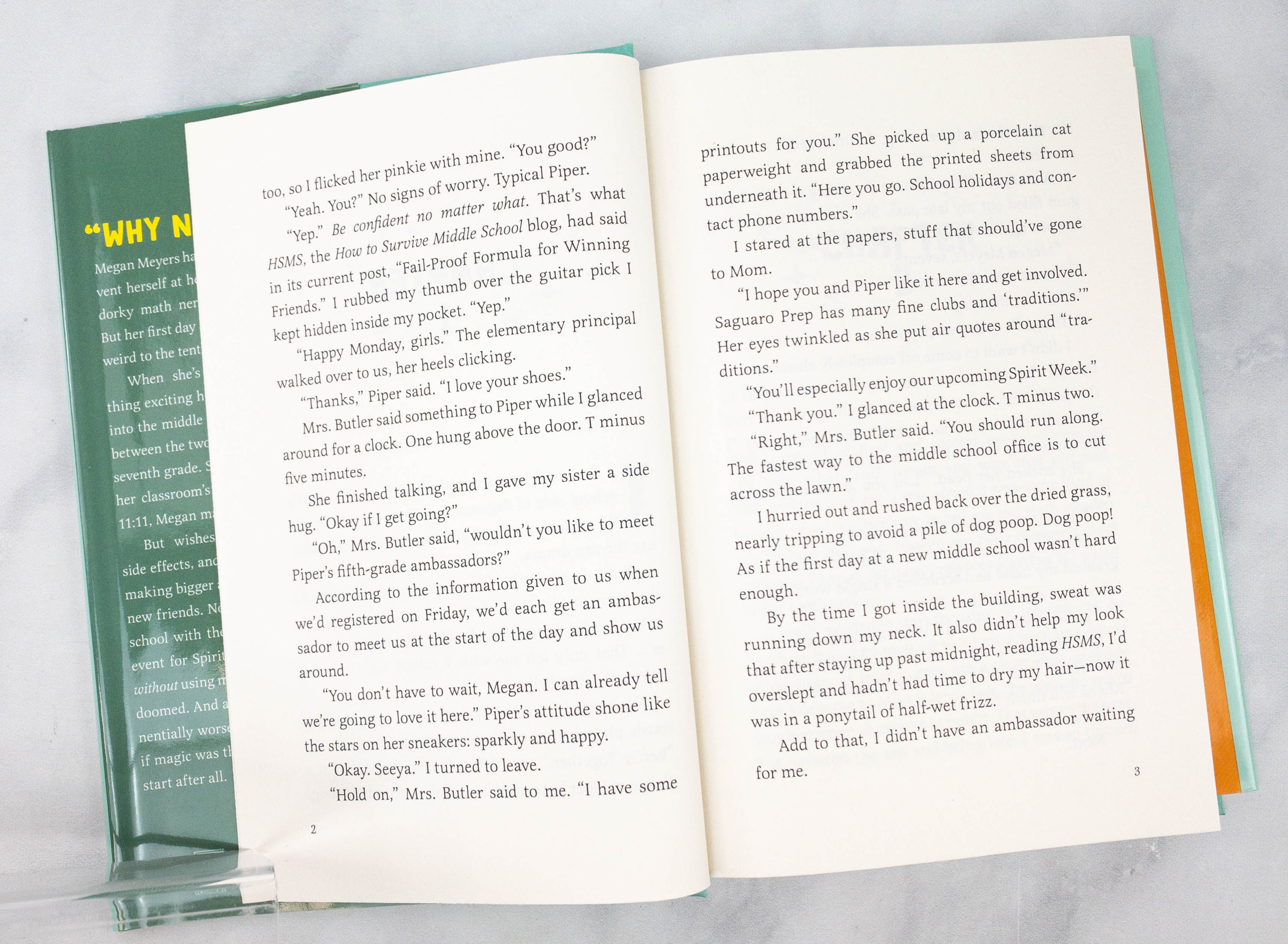 The author has a creative storytelling style, especially the parts where magic is involved. Overall, my daughter found it really fun!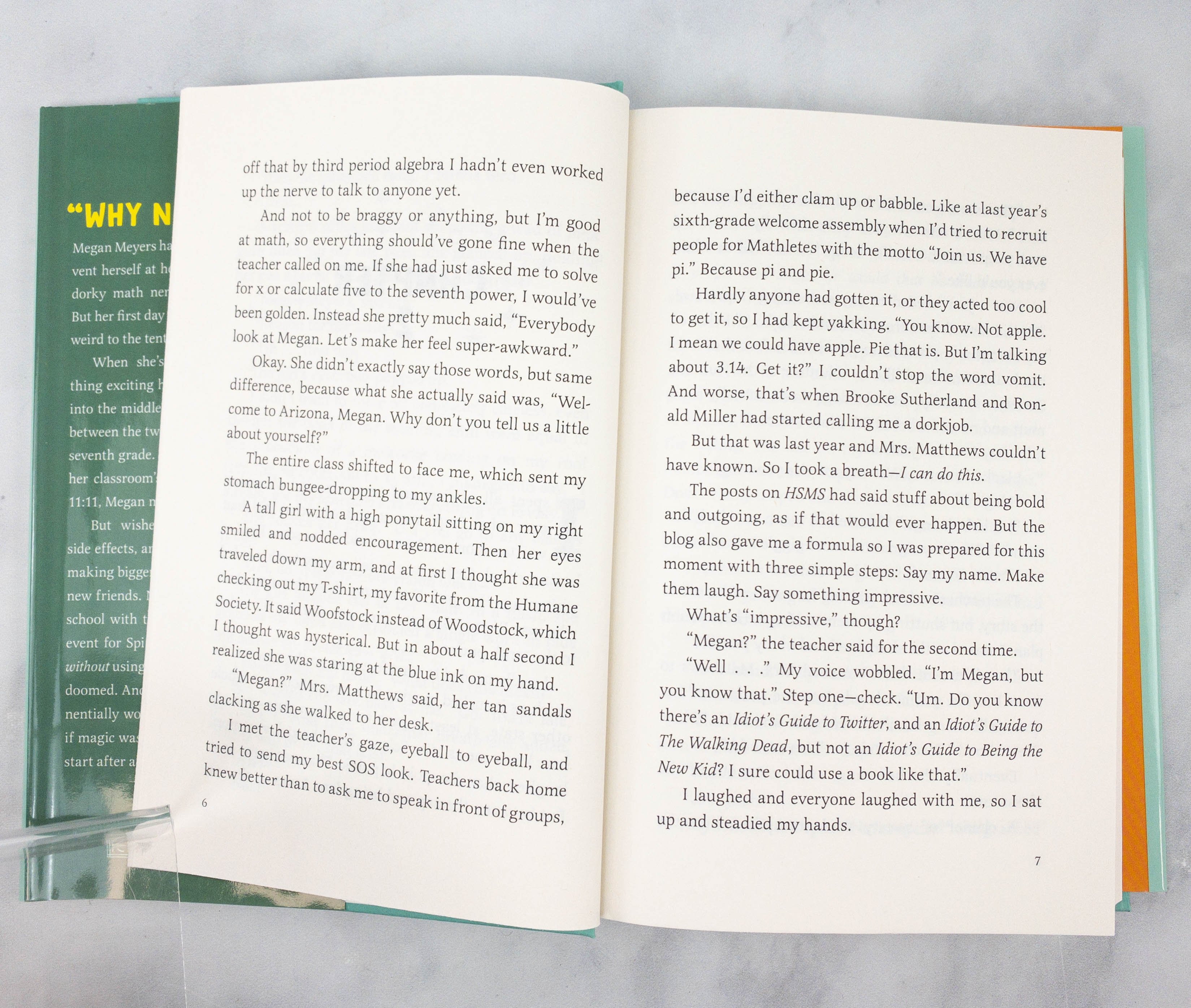 This one is also pretty relatable, especially for tweens who want to fit in.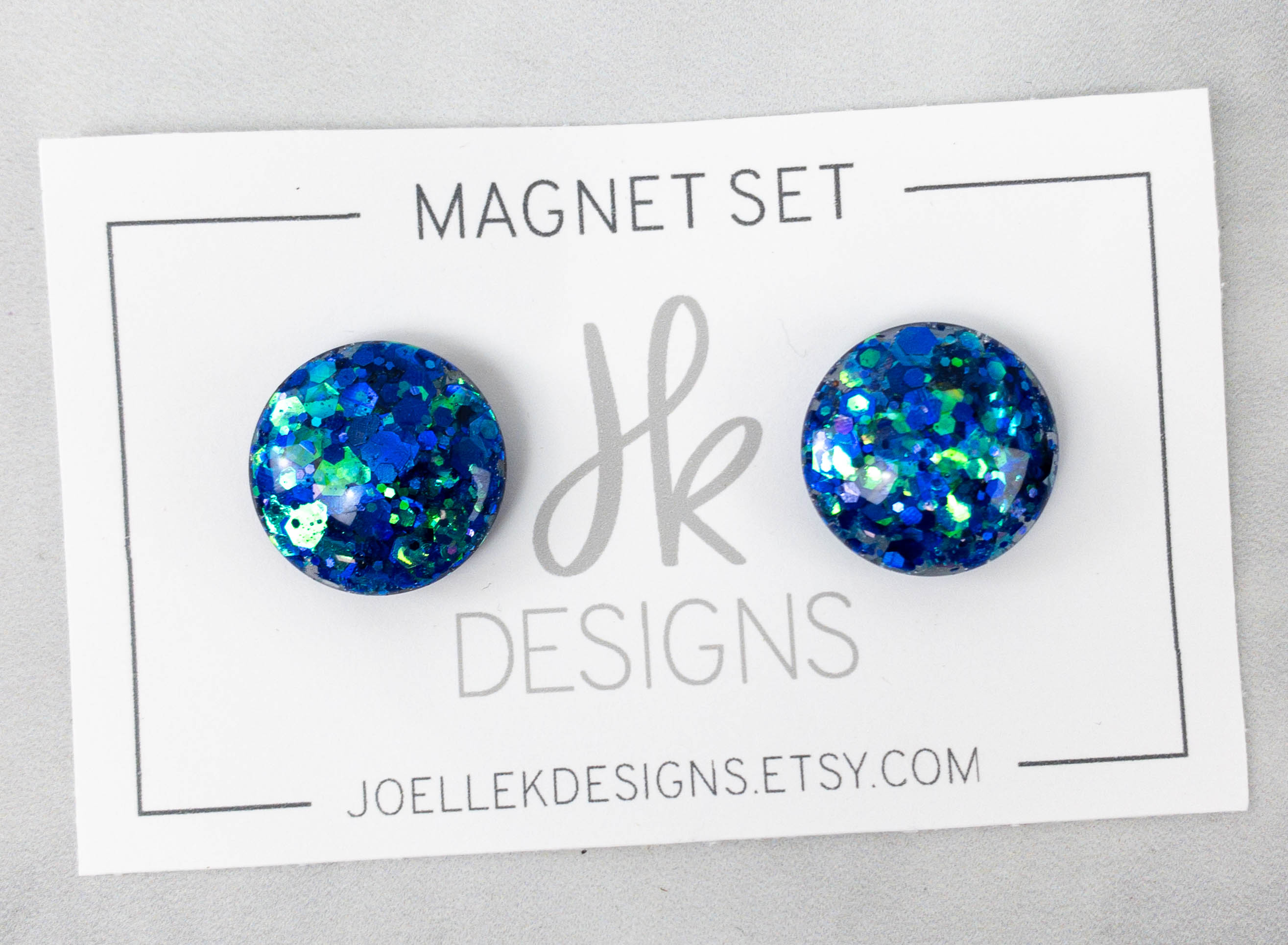 Magnet Set. These magnets look fun and sparkly! It's a great way to stick your notes on the fridge for a quick reminder or message.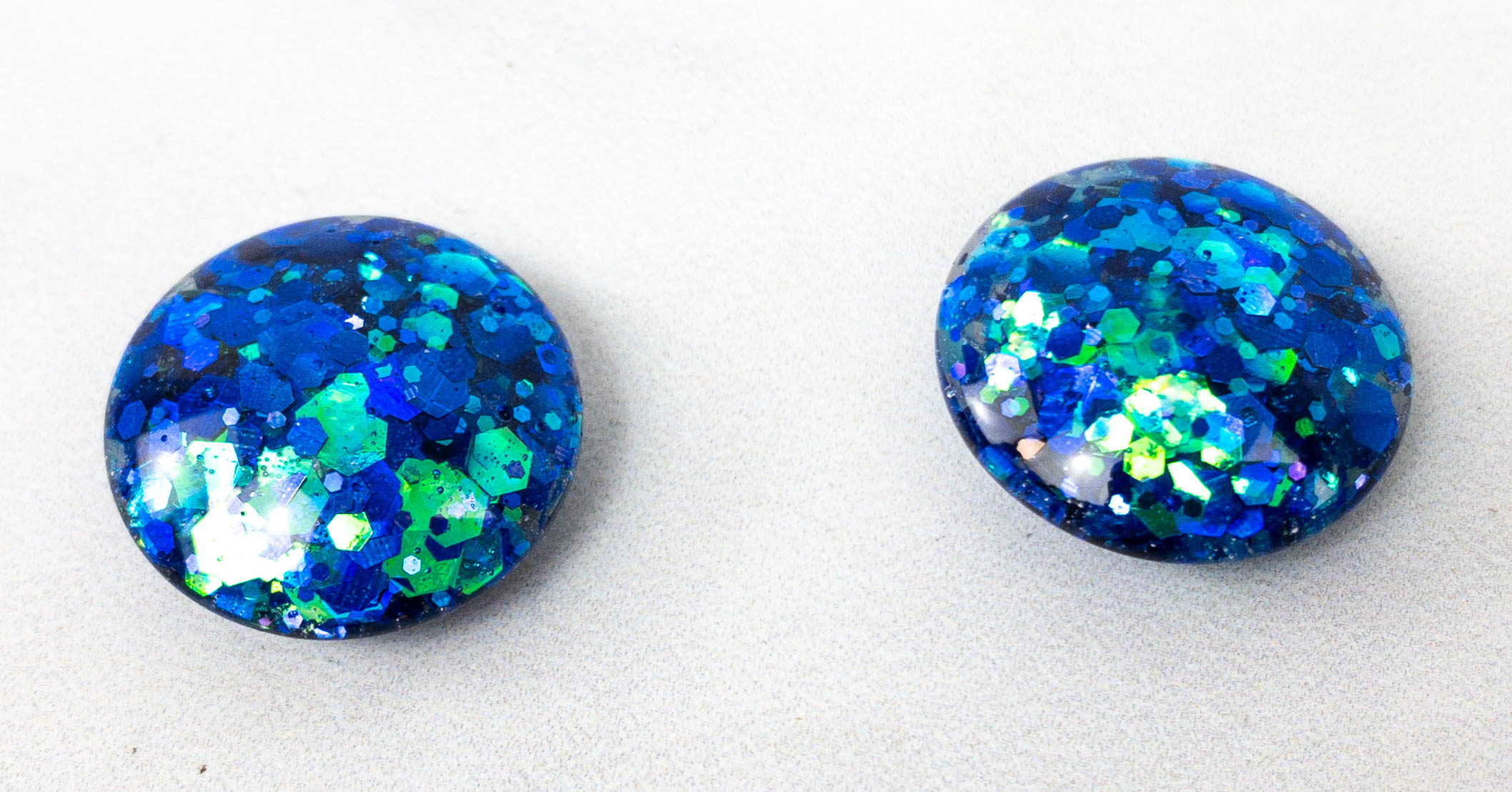 Each piece is stunning because of the blue and green glitters!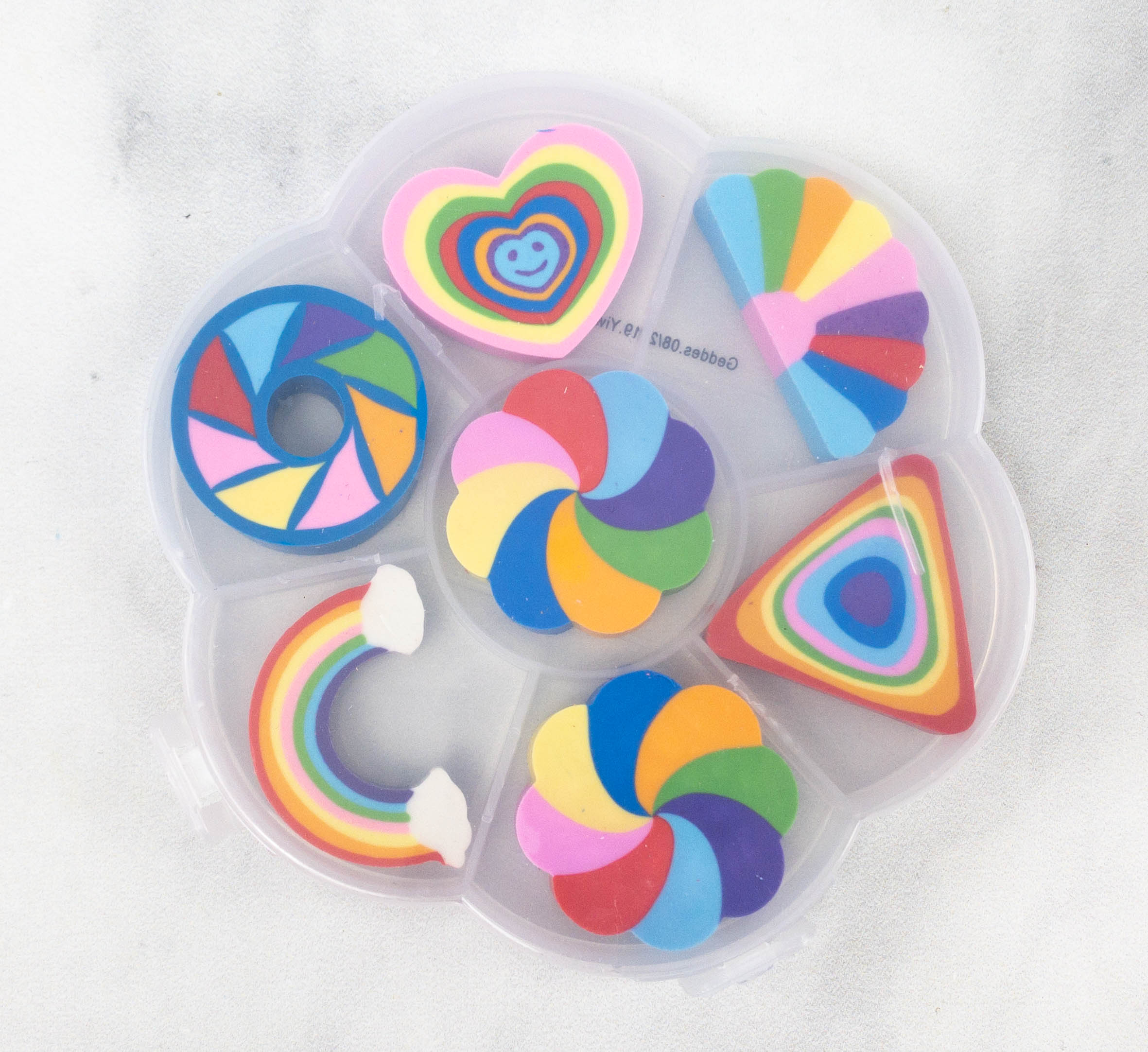 Rainbow Eraser Wheel. My daughter love cute erasers and these are perfect! The rainbow erasers came in a nice plastic container so they're safe to bring anywhere and you won't have to worry about misplacing them.
The erasers look fun and they're very colorful. My daughter's favorites are the rainbow and the trippy triangle!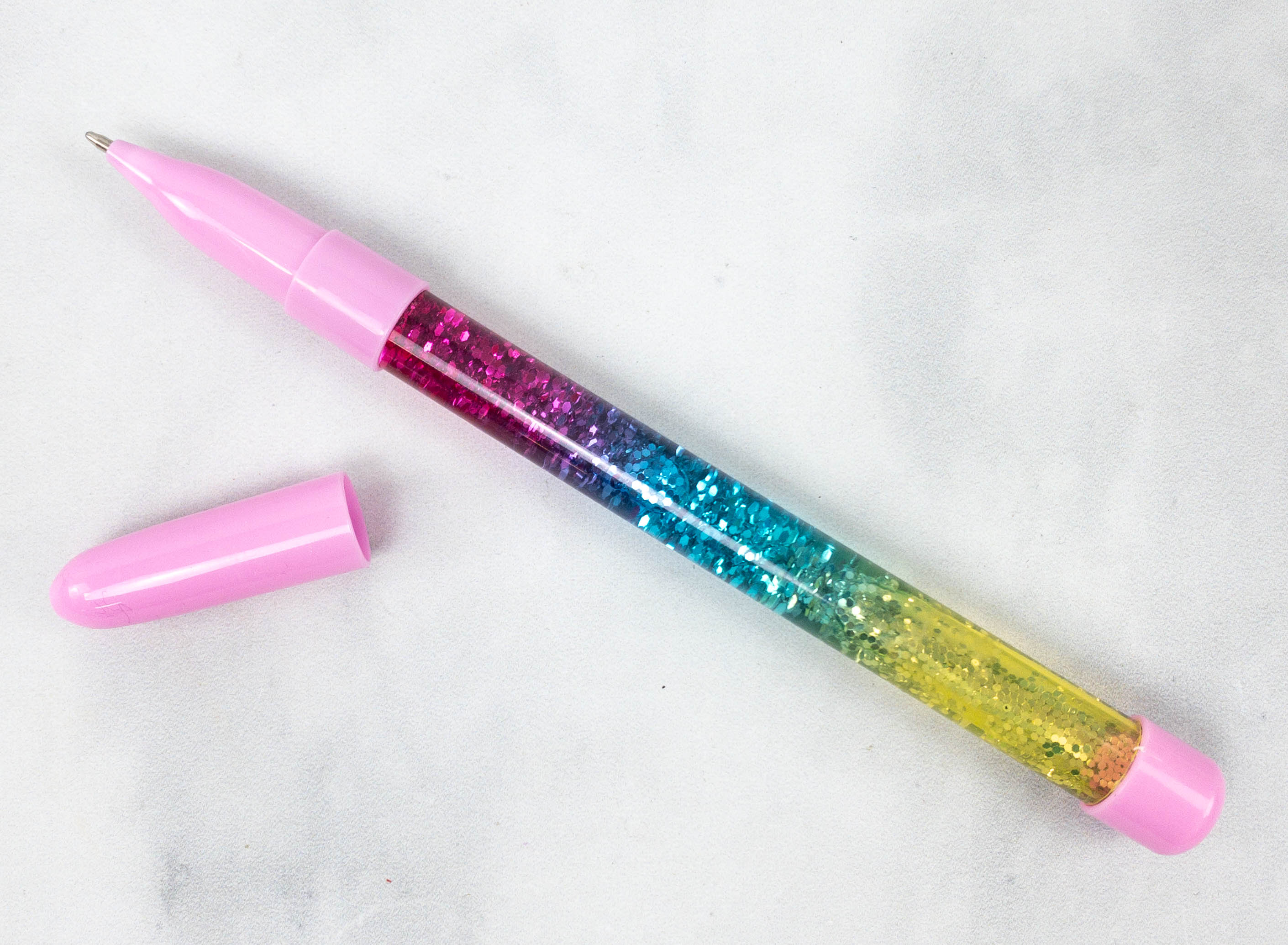 Glitter Wand Pen. They also included a pen in this box. The body is designed with a glittery ombre effect which is really charming!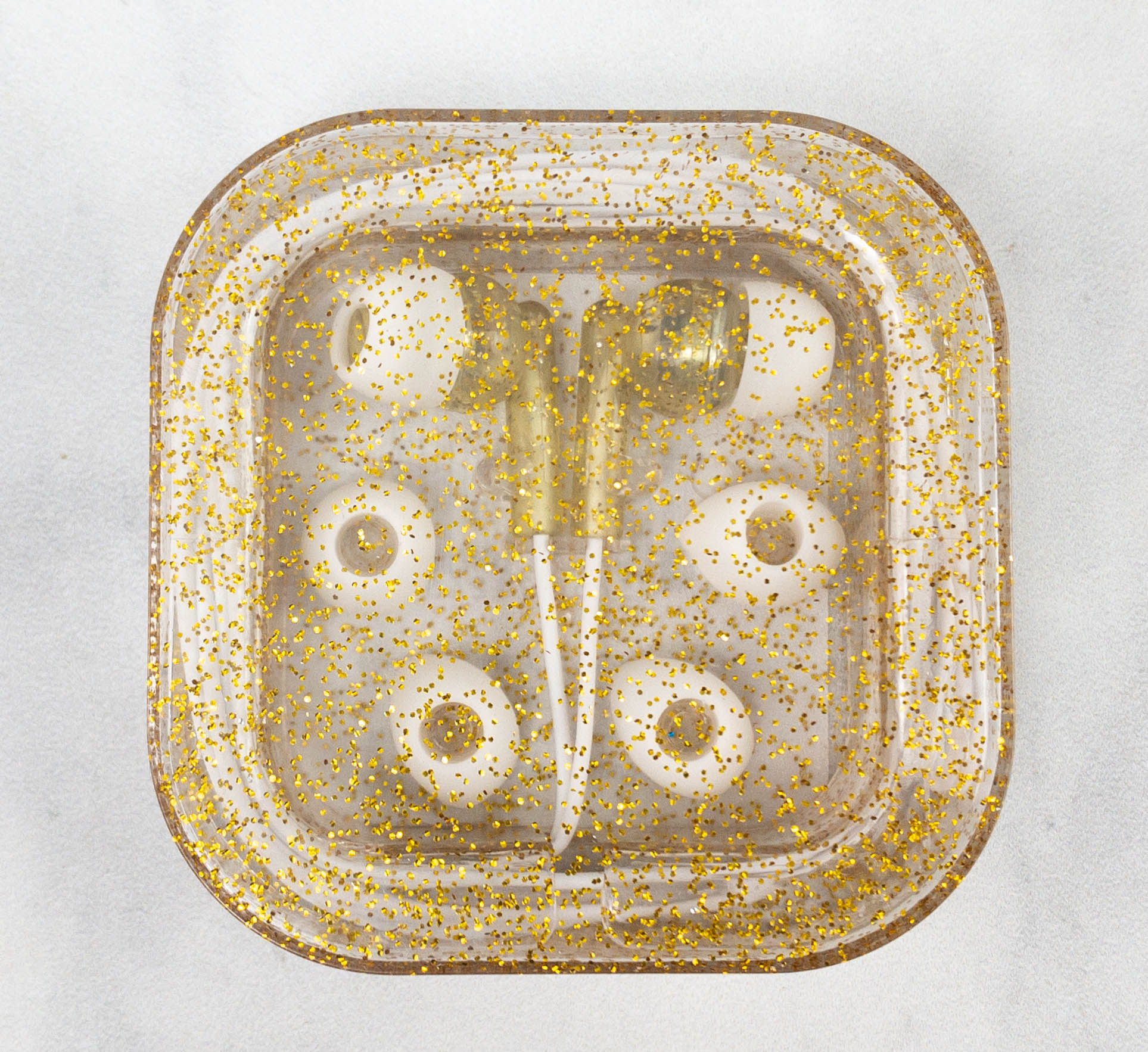 Ear Buds. Adding to the list of cute and useful items in the box is this set of ear buds! They even come in a glittery, see-through case.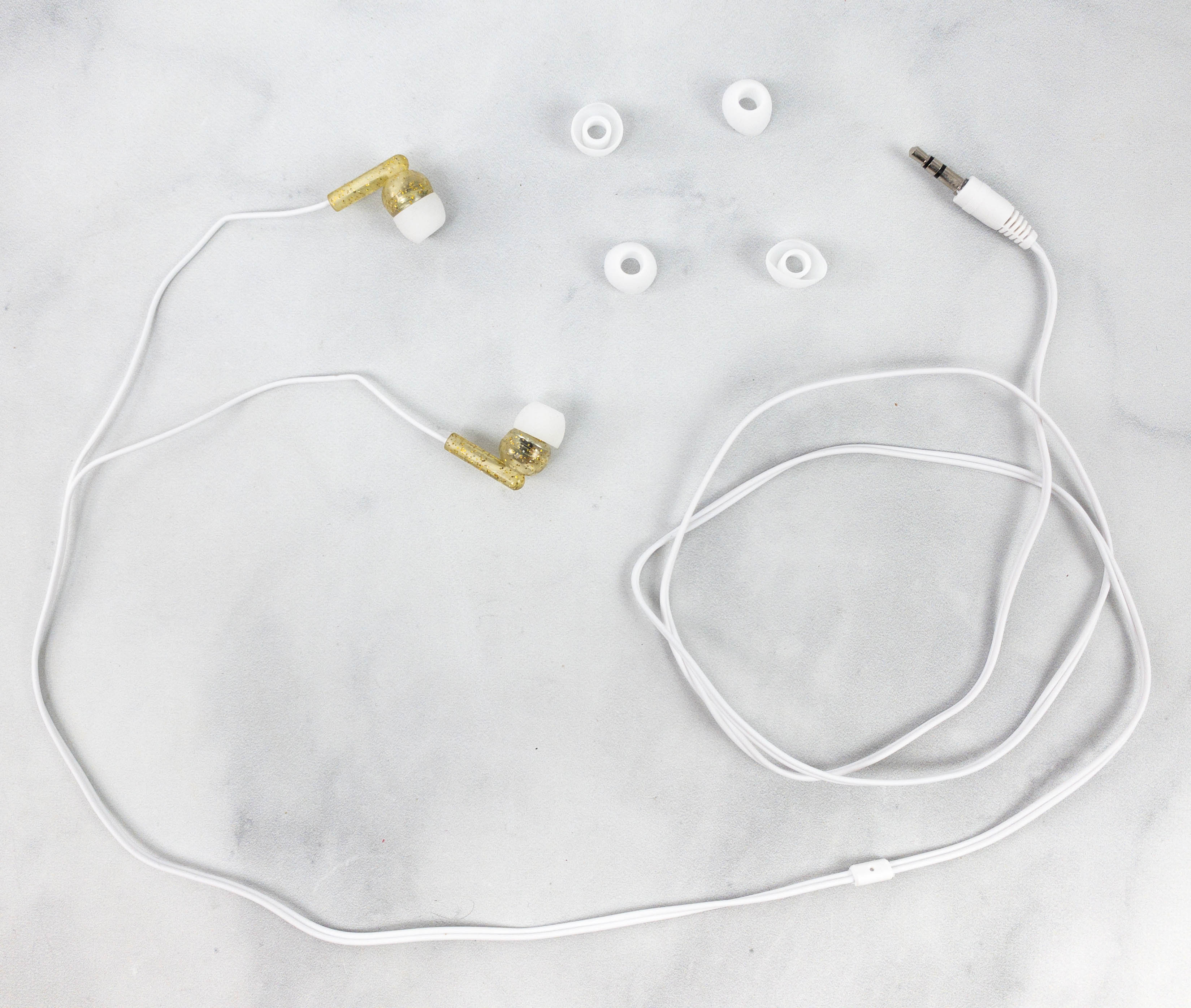 Inside, the cords and ear plugs are mostly white, with a glittery gold detailing on the ear piece.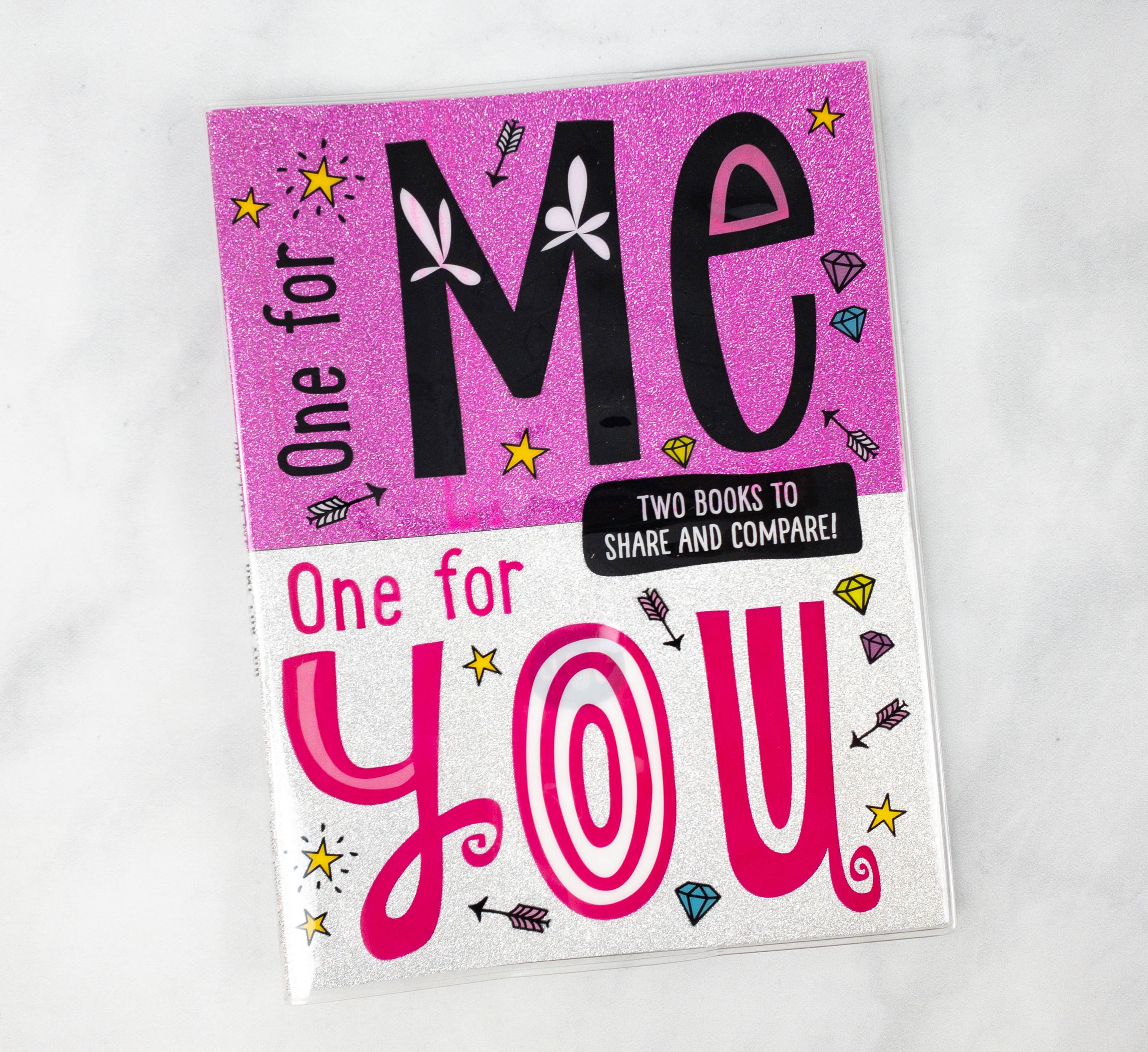 BFF Fill-in Book. Here's a fun activity book which can be shared by BFFs!
This is a great way for bestfriends to learn more about each other and to share fun experience with each other.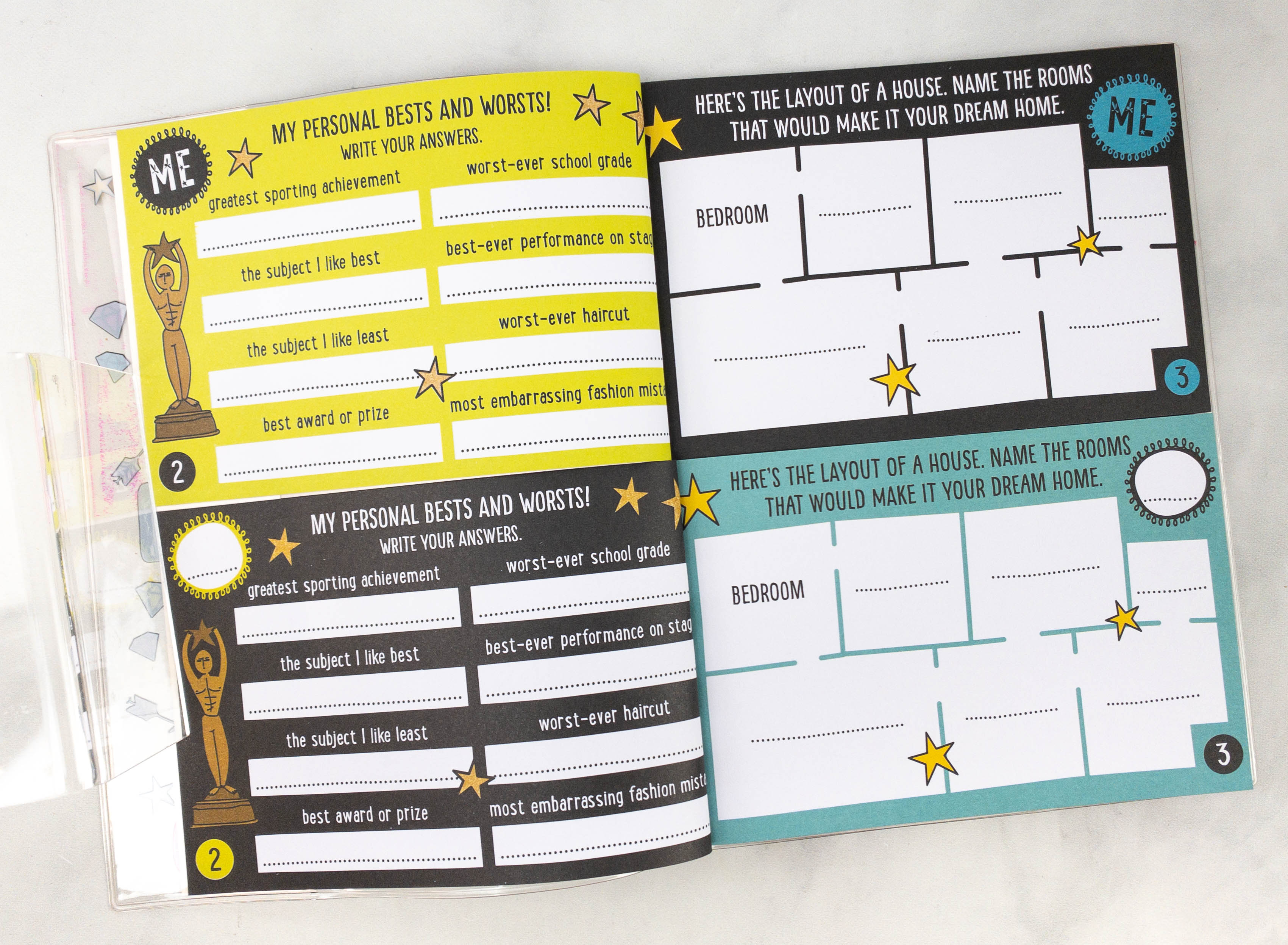 The questions are fun and simple. There are even parts where you can draw or sketch!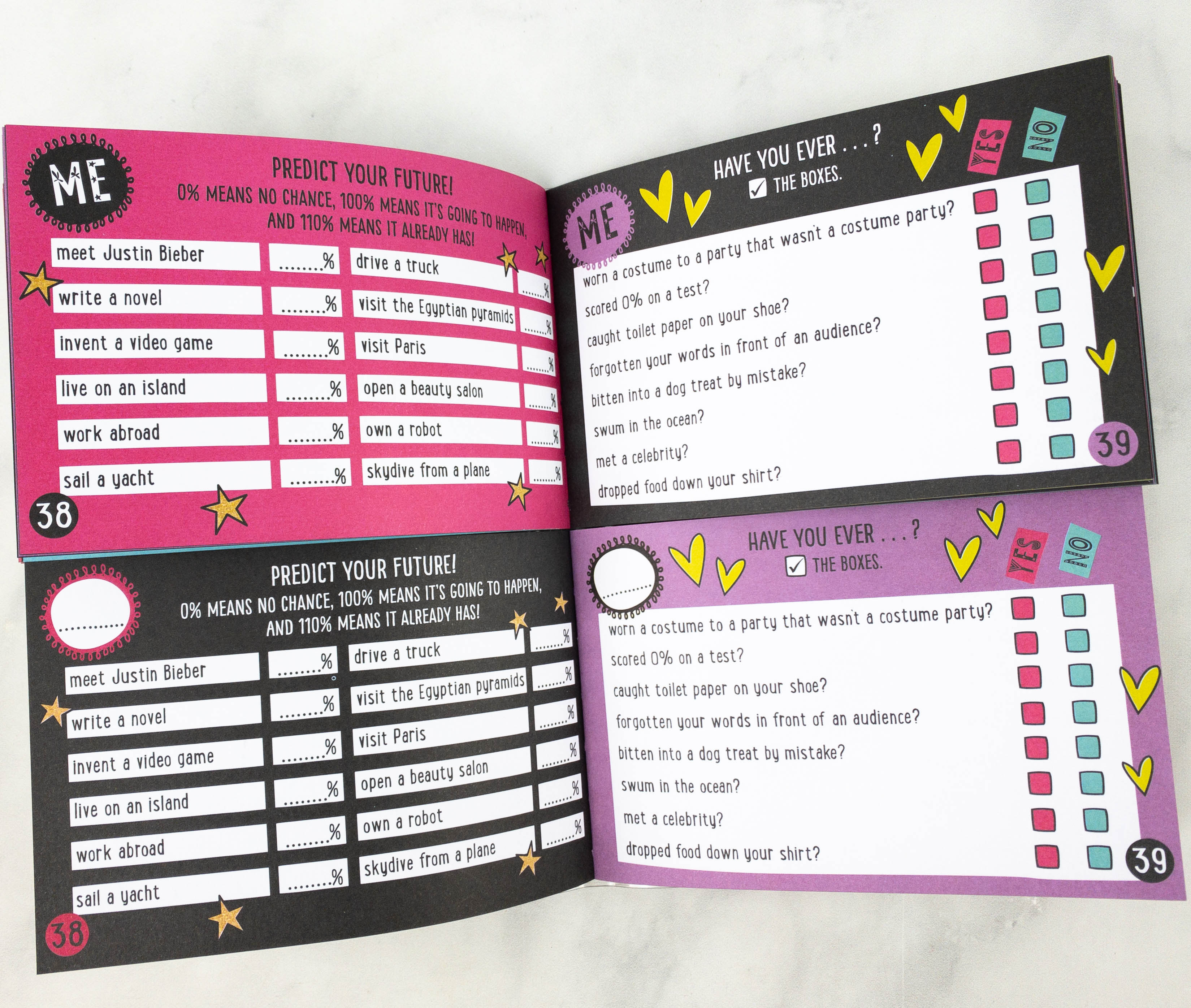 This is a really nice bonding activity and you can do it in the comfort of your own home! You can answer a few pages first and send it over to your bff so she can answer it next!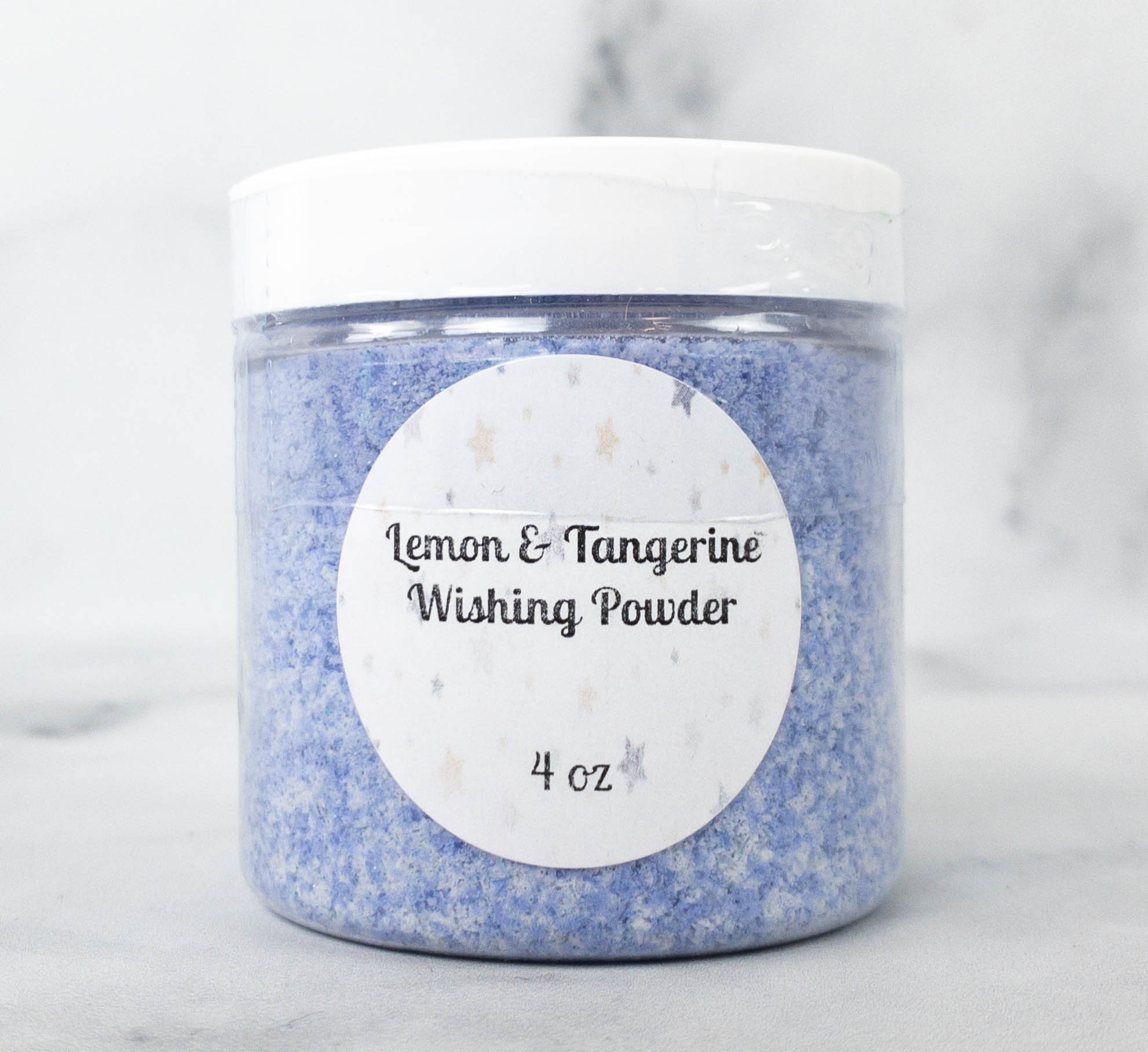 Lemon & Tangerine Wishing Powder. This wishing powder is actually bath dust! It can be added to the tub for a relaxing bath time.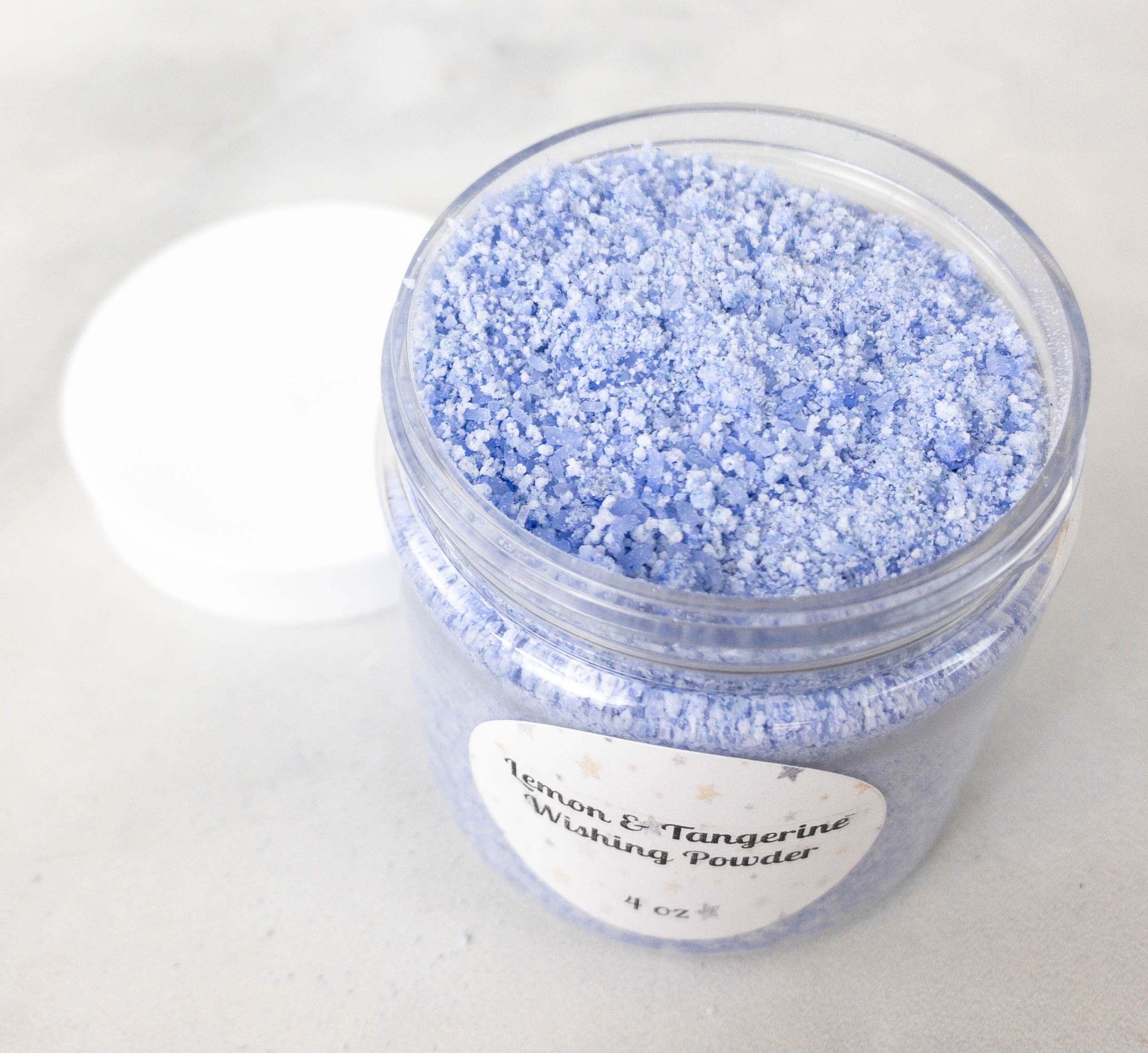 This bath dust leaves the skin feeling soft and smooth. It even has a nice scent with a citrusy blend of lemon and tangerine.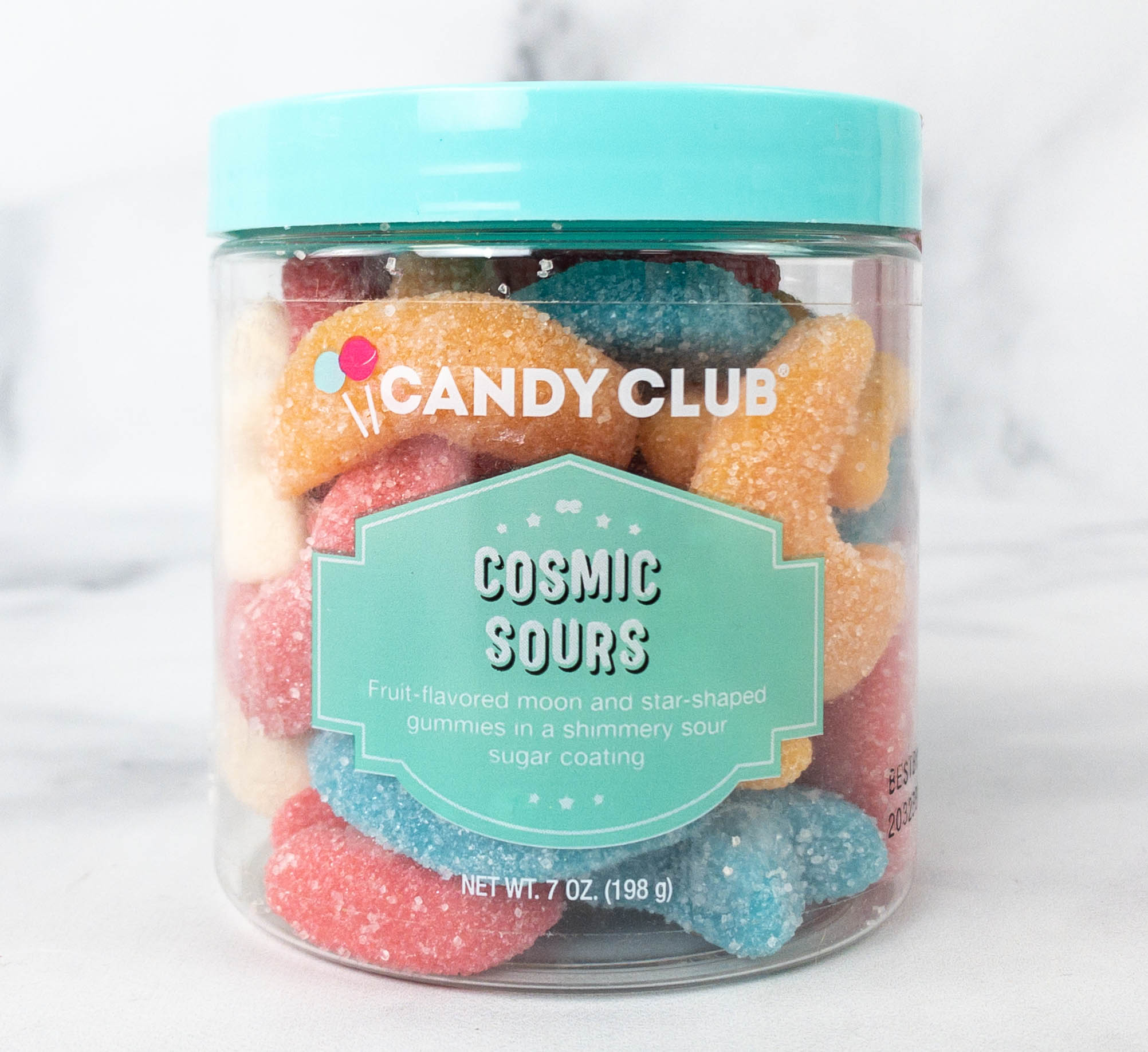 Candy Club Cosmic Sours. The sour candies came in a cute tub packaging! Each piece has the right balance of sour and sweet. These aren't insanely sour and are a double hit!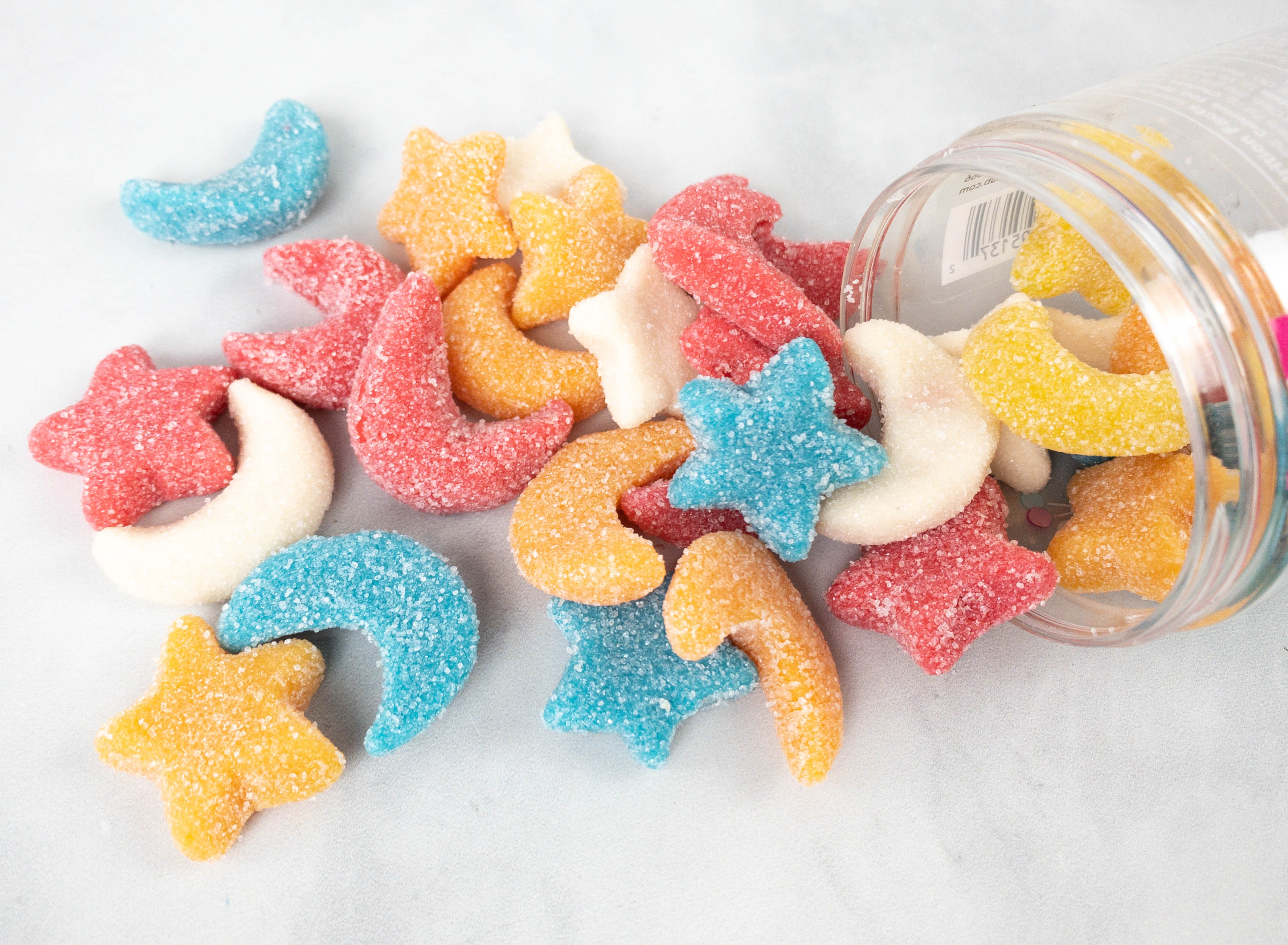 They are colorful and there are also moon and star shaped sour gummies. Yum!
BeTWEEN the Bookends is a book subscription box curated with tweens in mind. This month's box includes two age-appropriate books which are both engaging and relatable. Of course, there are also cute items in the box, like the colorful eraser set and the glittery pen. They even included a small tub of delicious sour gummy candies, which are great to munch on while reading. The bath dust is also a great inclusion, especially for relaxing and winding down. Overall, I love how they kept the curation fun! This subscription would be a good way to ensure that tweens won't run out of good reads and I love how this subscription tilts towards reading while still providing some fun goodies!
What do you think of the beTWEEN the Bookends box?