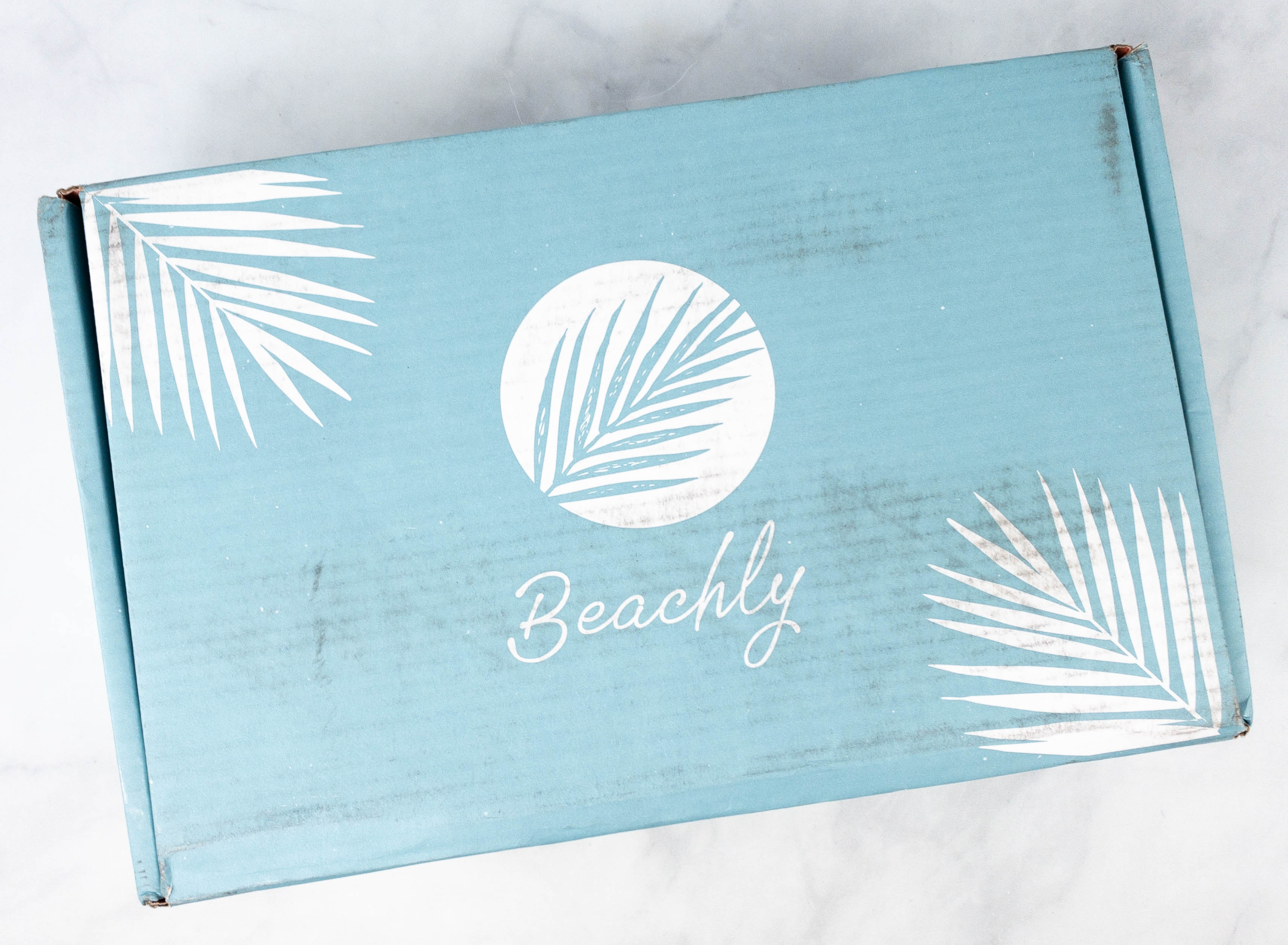 Beachly, formerly Coastal Co., is a quarterly subscription that gives you a dose of the beach lifestyle no matter what season through apparel, accessories, and more. With 6-8 premium items, each box costs $99 and promises a $200+ retail value. Some of the brands they've partnered with include Puravida Bracelets, Aloha, Billabong, DIFF Charitable Eyewear, Havaianas, and more. Proceeds from every box sold fund monthly beach cleanups hosted by Heal The Bay.
DEAL: For a limited time, get $30 off your first box! Use the coupon code BEACHDAY30 at checkout!
OR Get a FREE BONUS BOX ($100+ value) with your Fall Box! Use the coupon code BONUSBOX at checkout!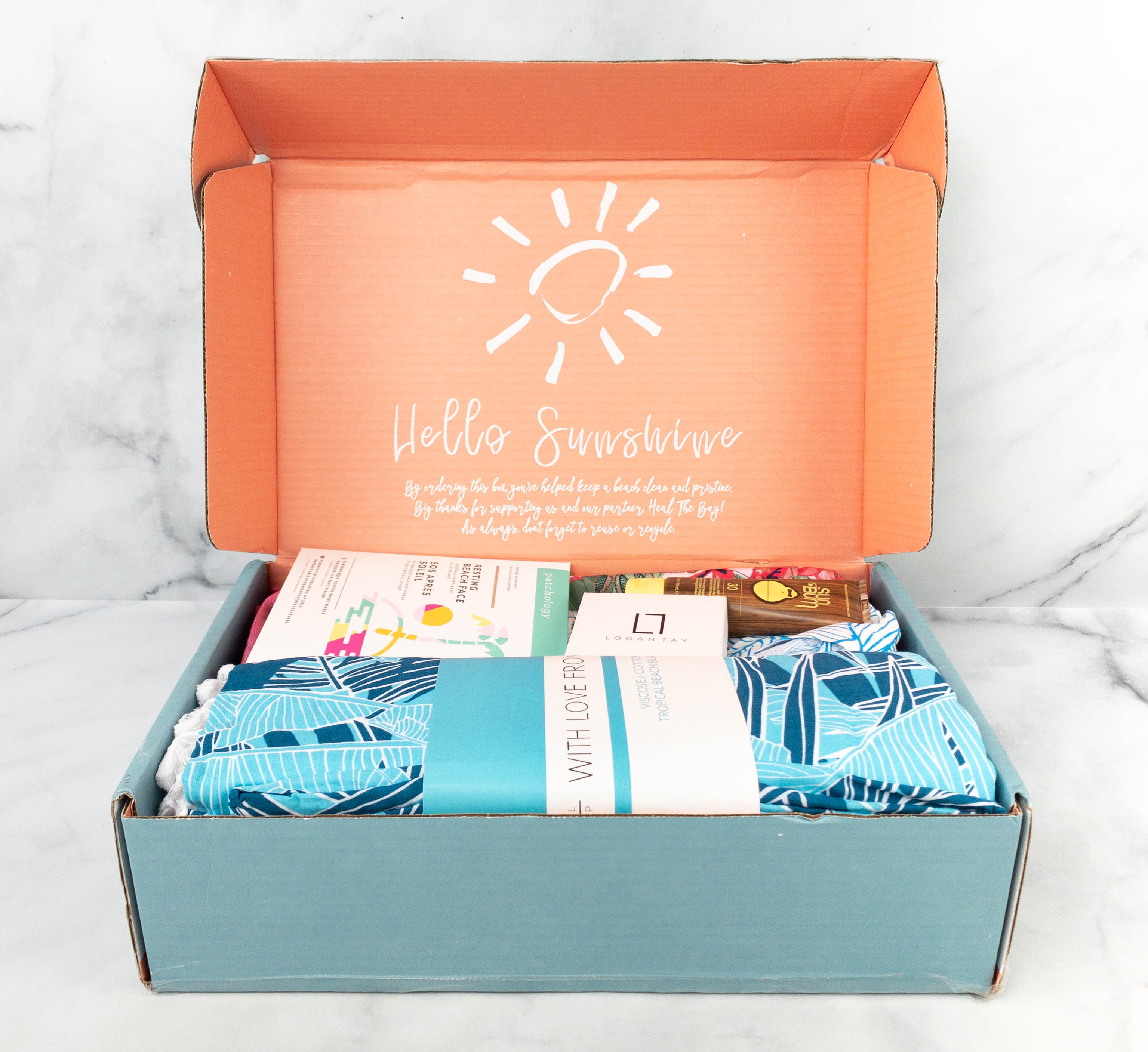 Loving the teal and orange colors of the box!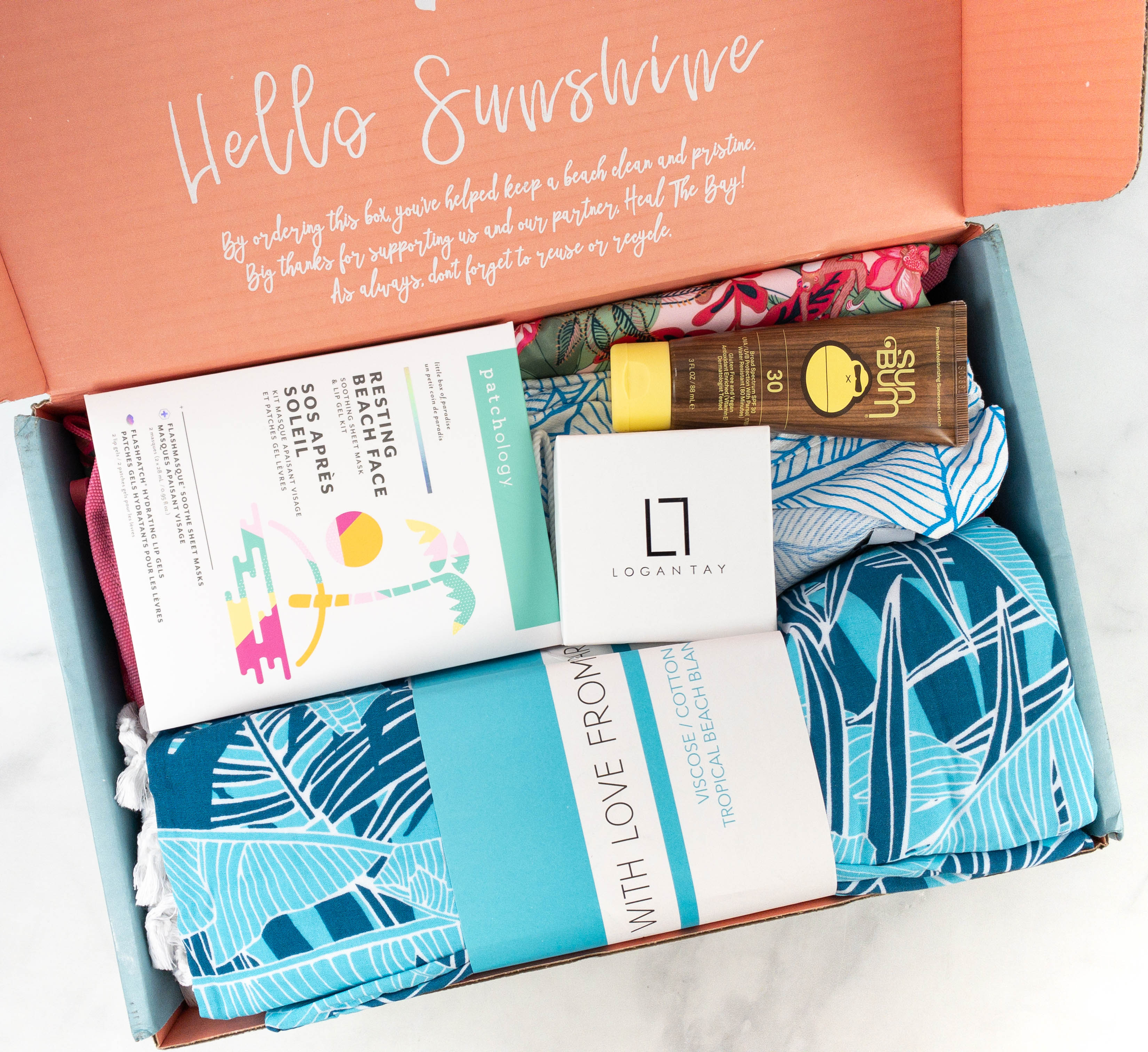 Some of the items came in their original packaging. There's no mini-mag this quarter.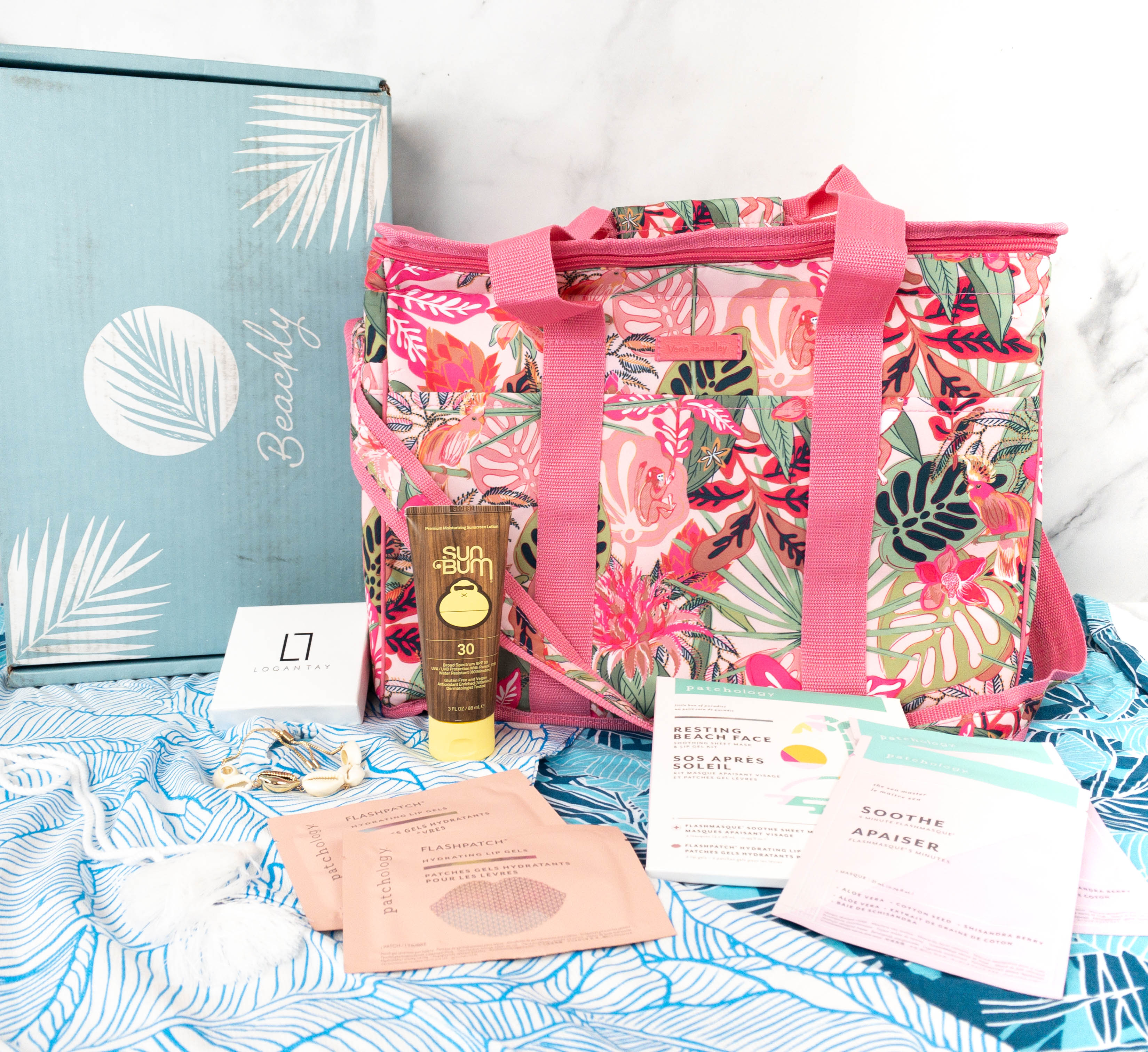 Everything in my Summer 2021 box!
Vera Bradley Rainforest Canopy Cooler ($42) Just in time for summer, they sent this adorable cooler bag where I can store drinks or snacks to keep them fresher for longer!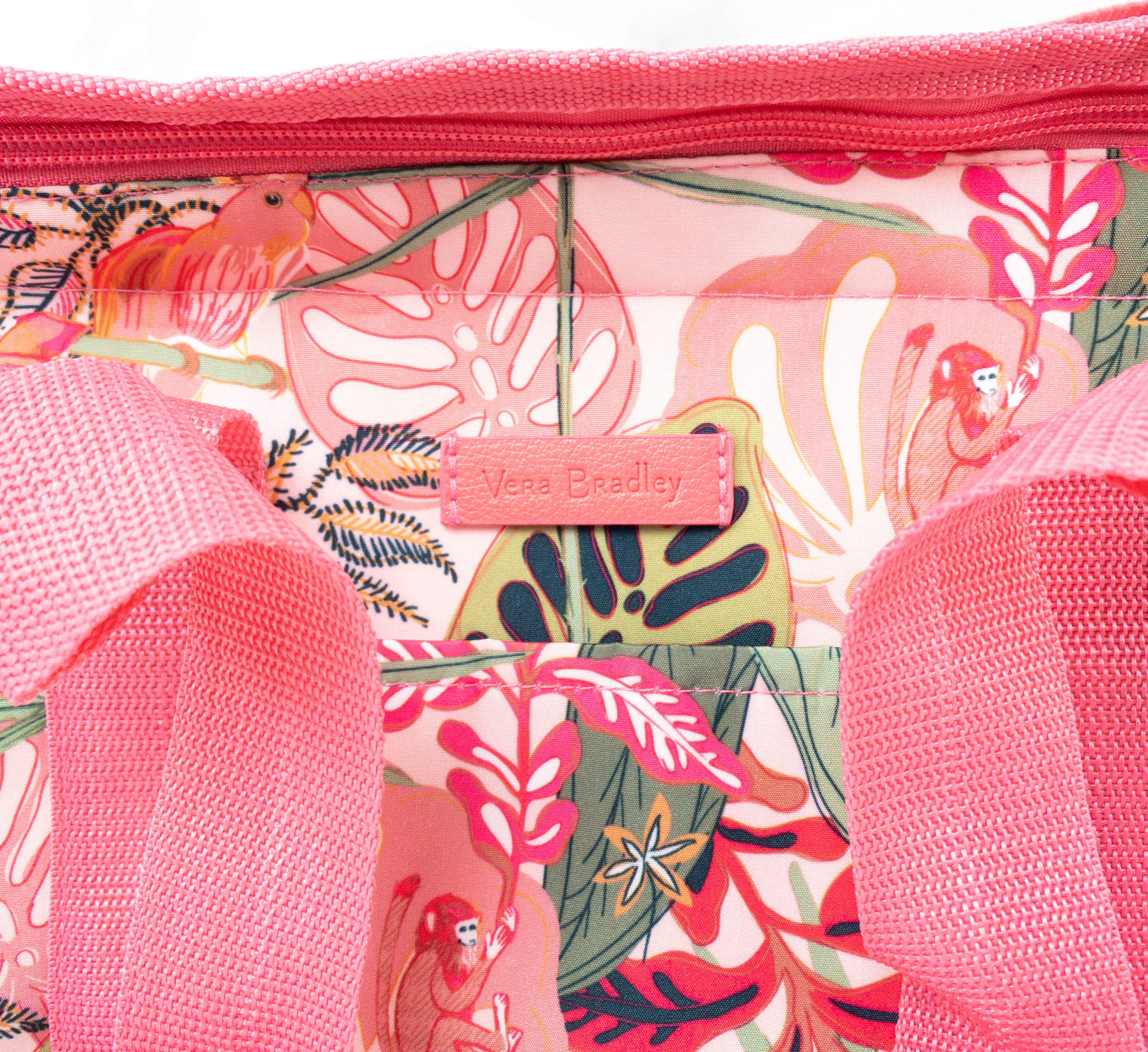 I love the pink color and tropical design!
Aside from the main compartment, the bag also has zippered compartments that can accommodate smaller items.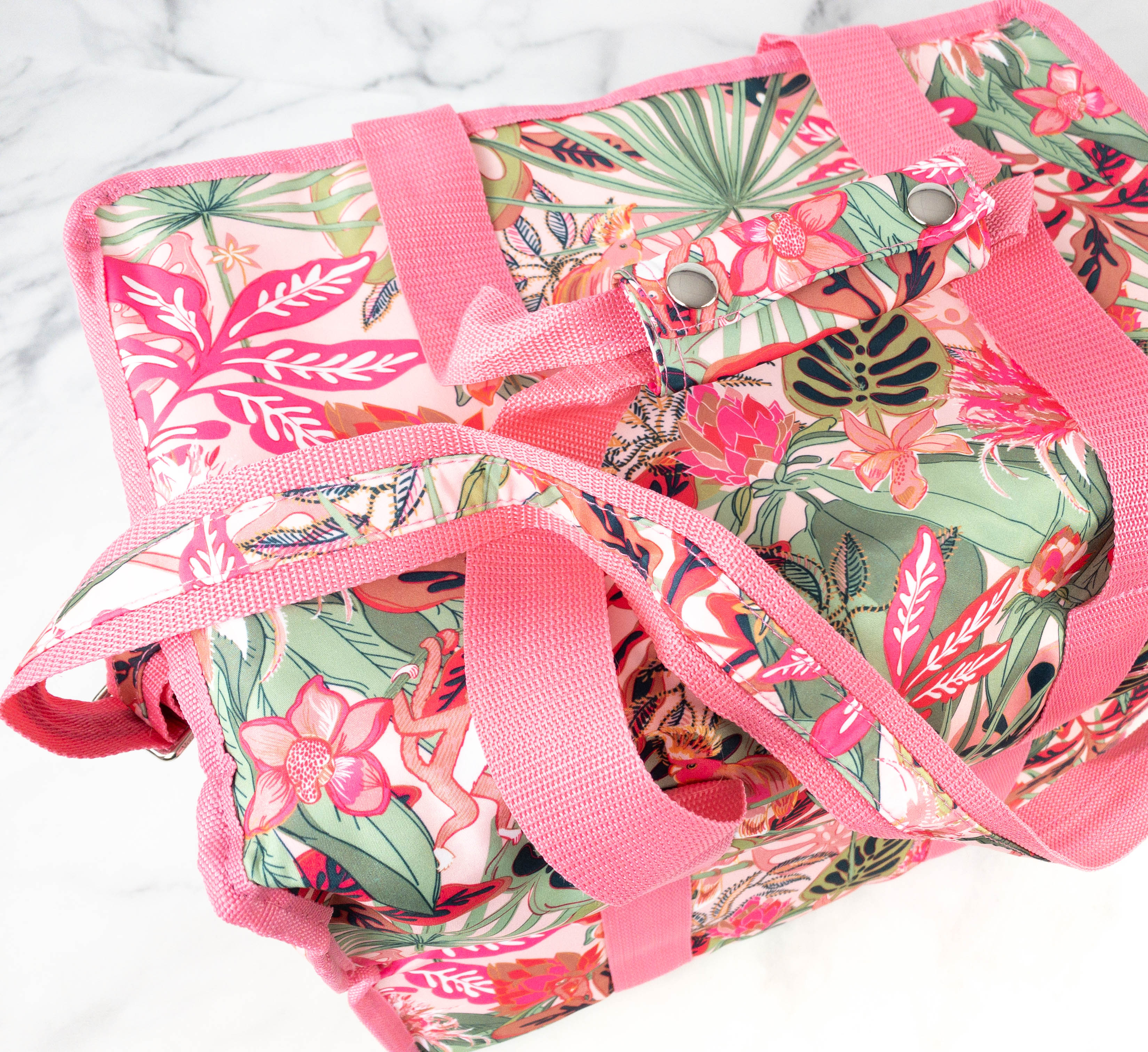 It can also be carried multiple ways since it has different strap provisions.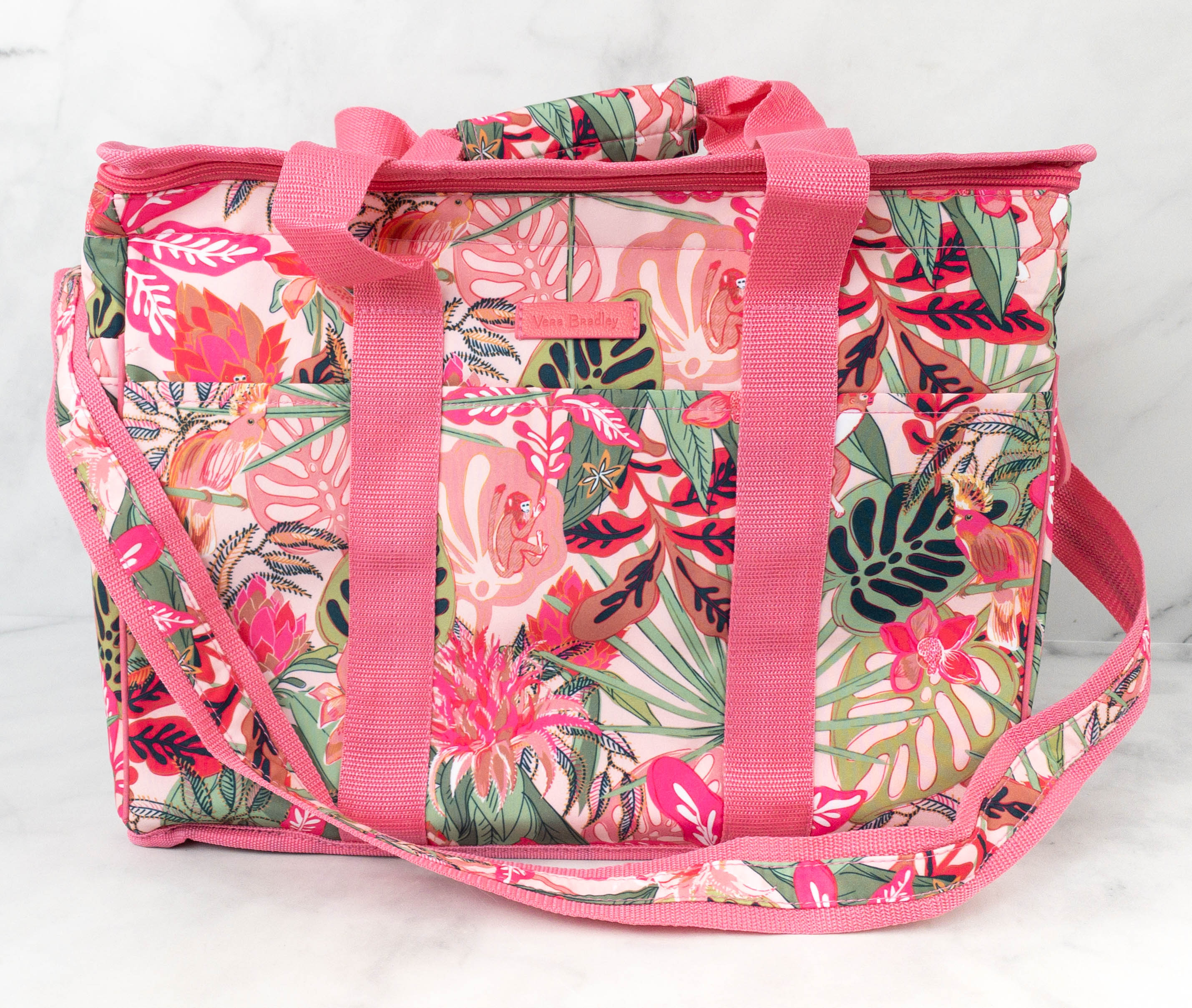 I really like the bright and fun design that this bag has. Plus, it's sturdy!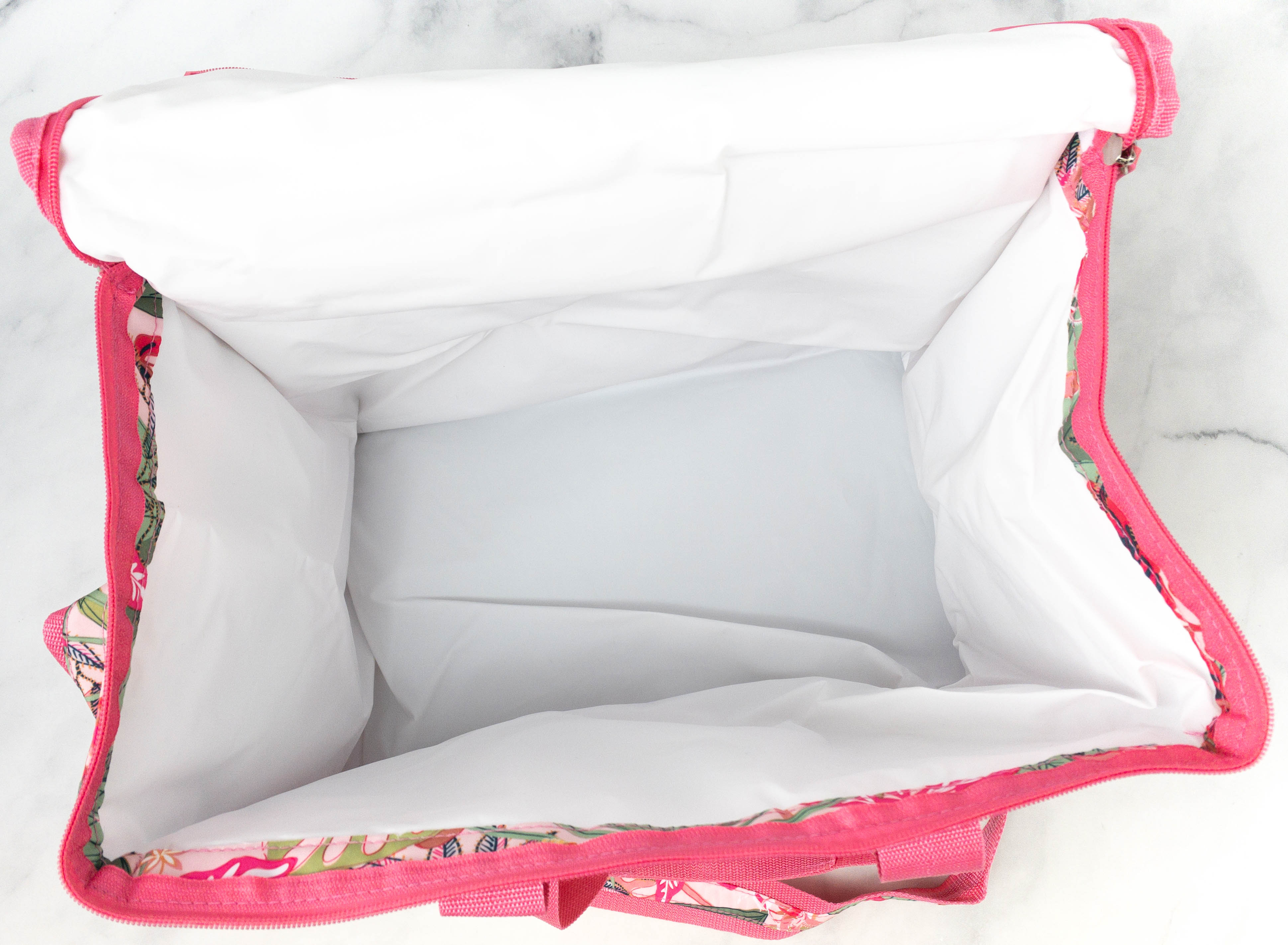 The inside is insulated to make sure that drinks stay cold. Simply add a few ice packs and you're all set!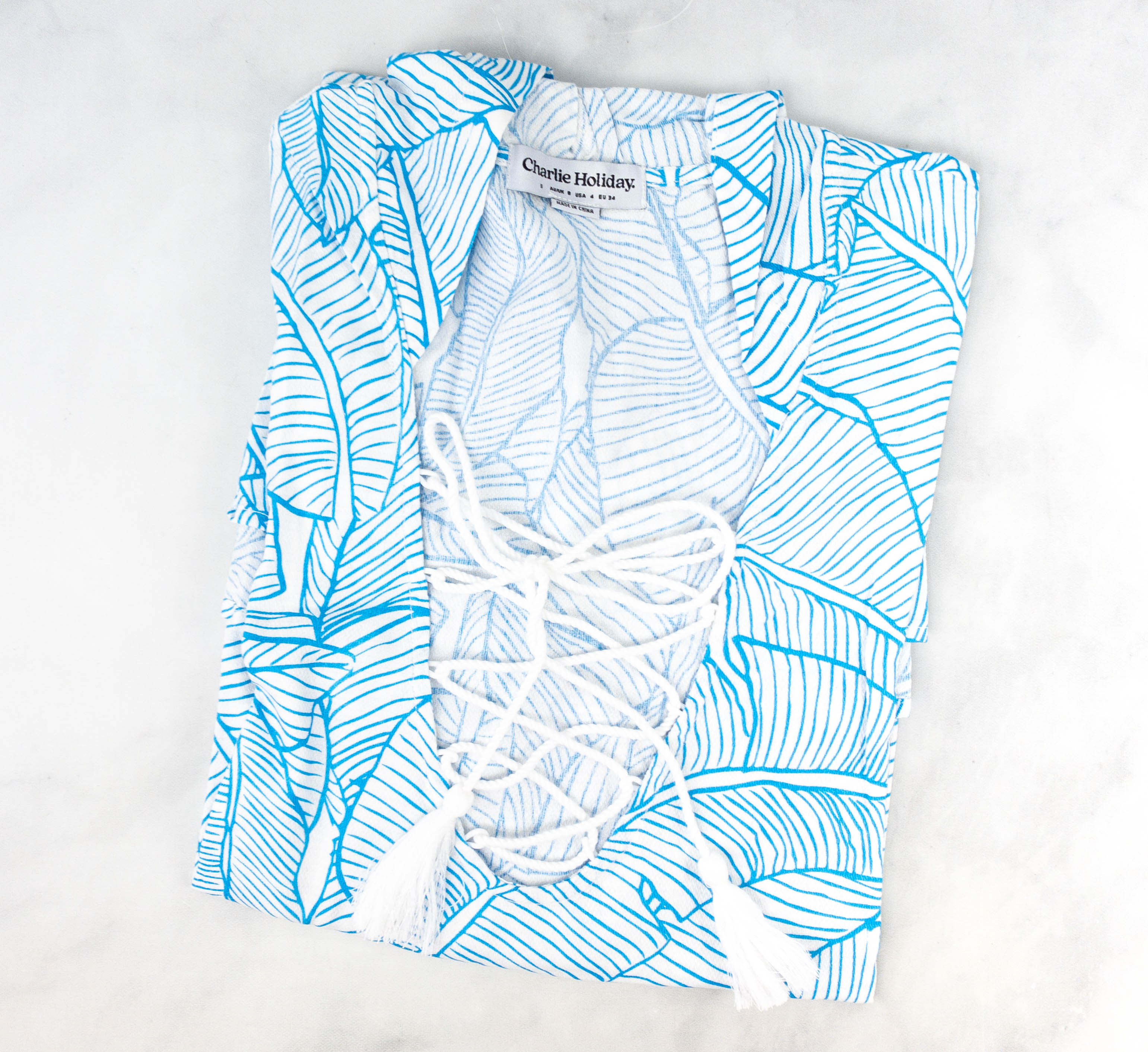 Charlie Holiday Coco Cover Up ($95) Another summer must-have is this lovely hooded cover up. It's not just stylish, it also serves as an extra layer of protection.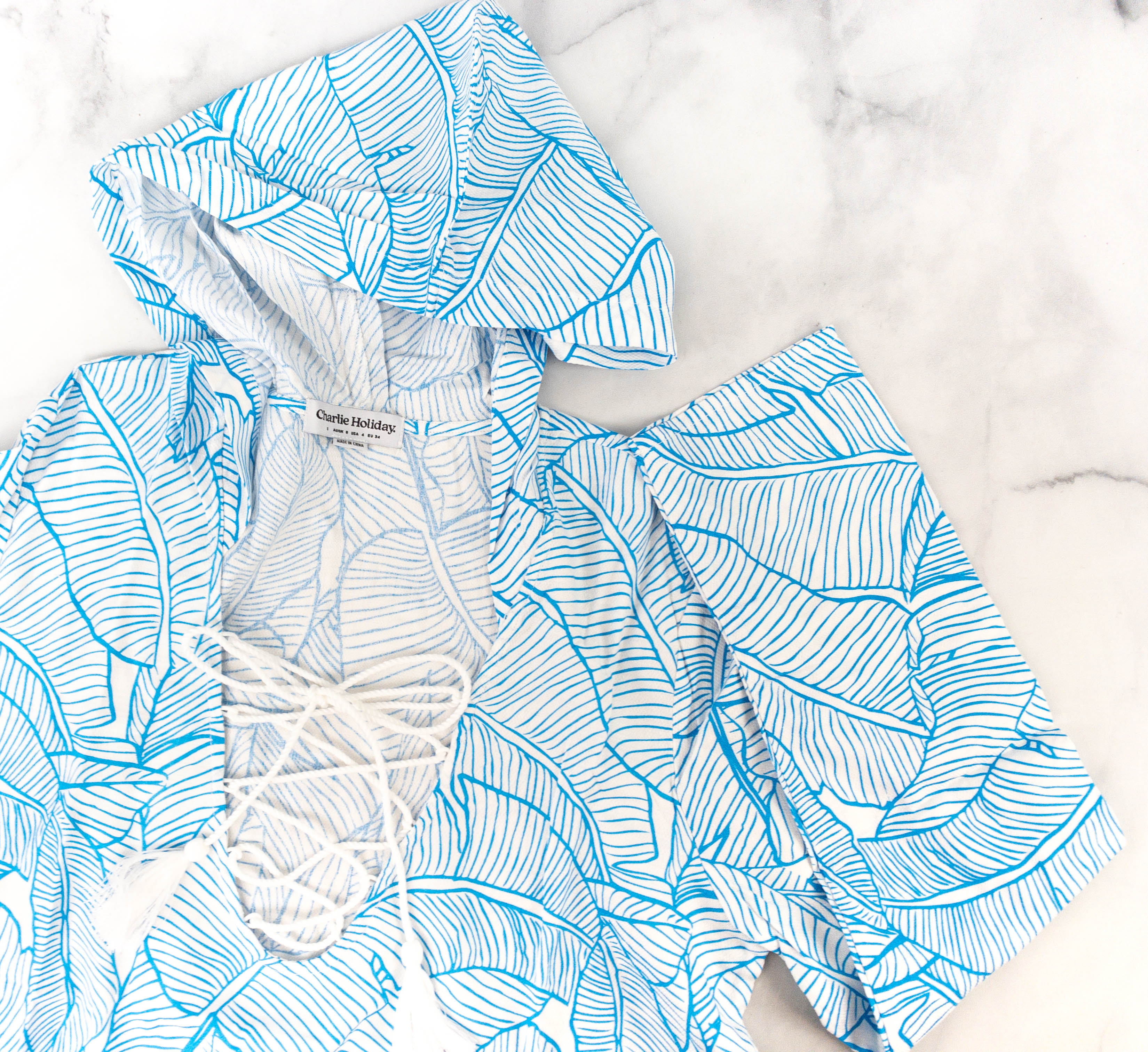 The base color is white, and it also features a beautiful blue print.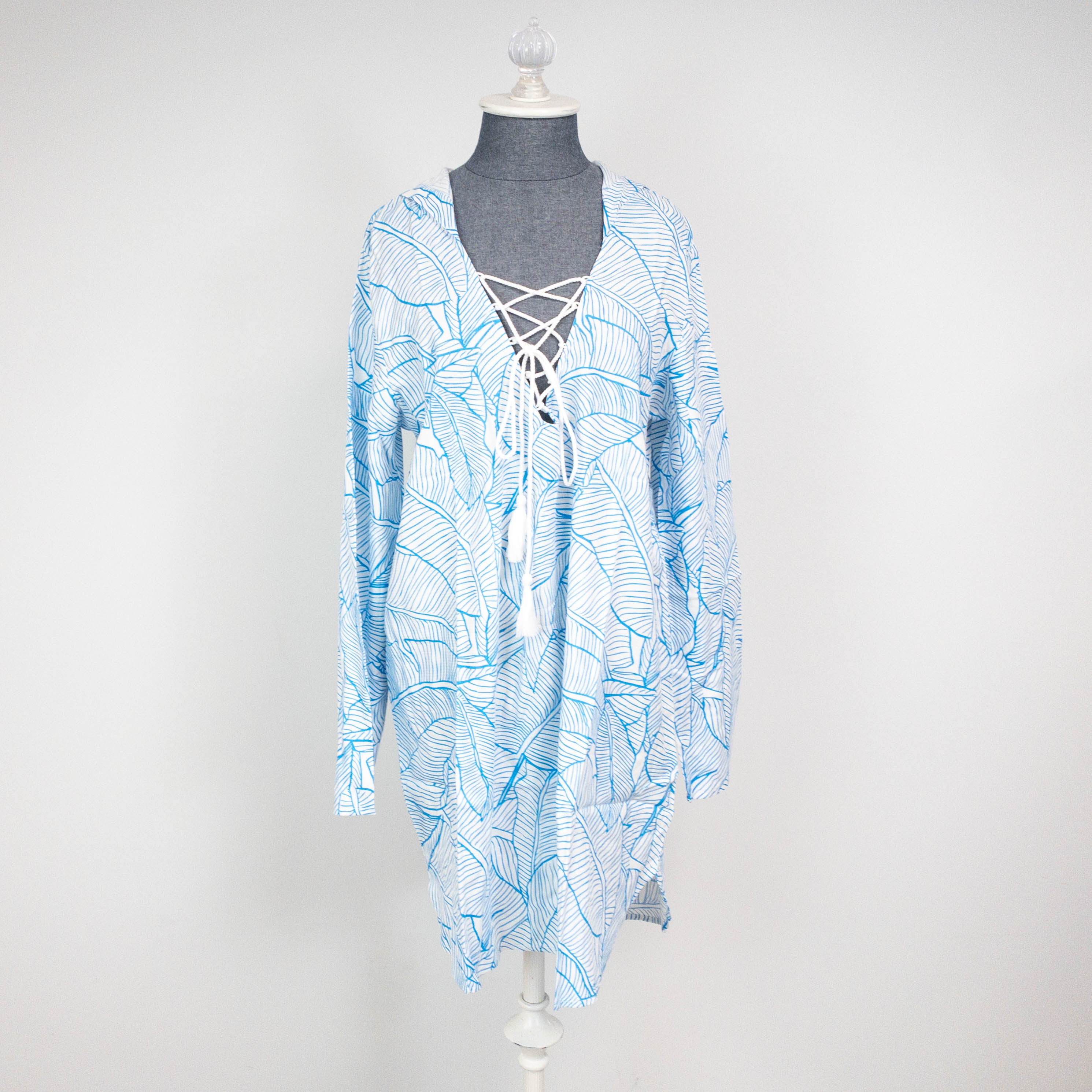 The cover up has a loose fit, so I can move around easily when wearing it. Also, the fabric is breathable.!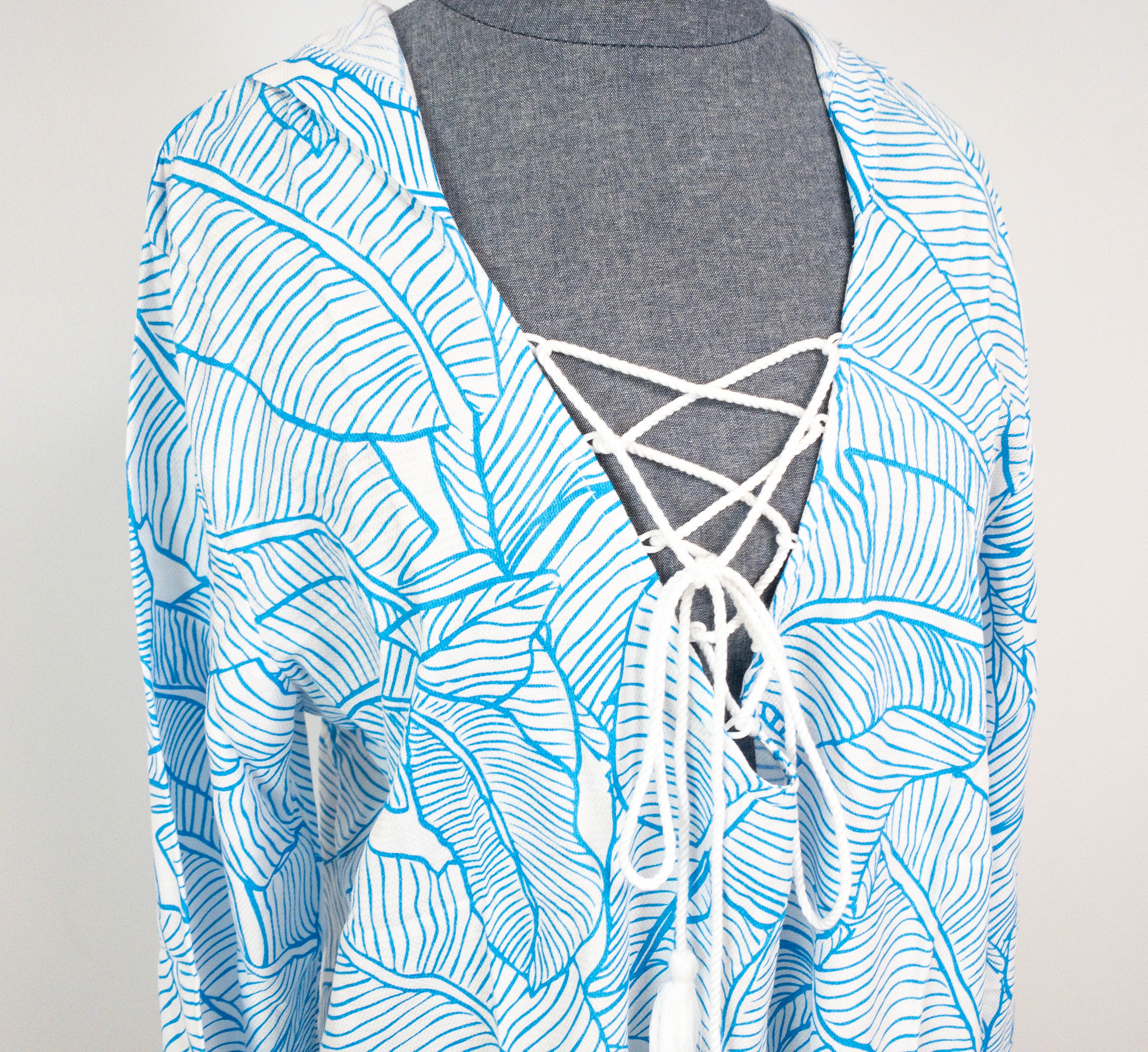 I like the details on the neckline because it adds a bit of flair to the overall look.
The hood is also a great addition since I can use it to cover my head and shield my hair from scorching heat of the sun!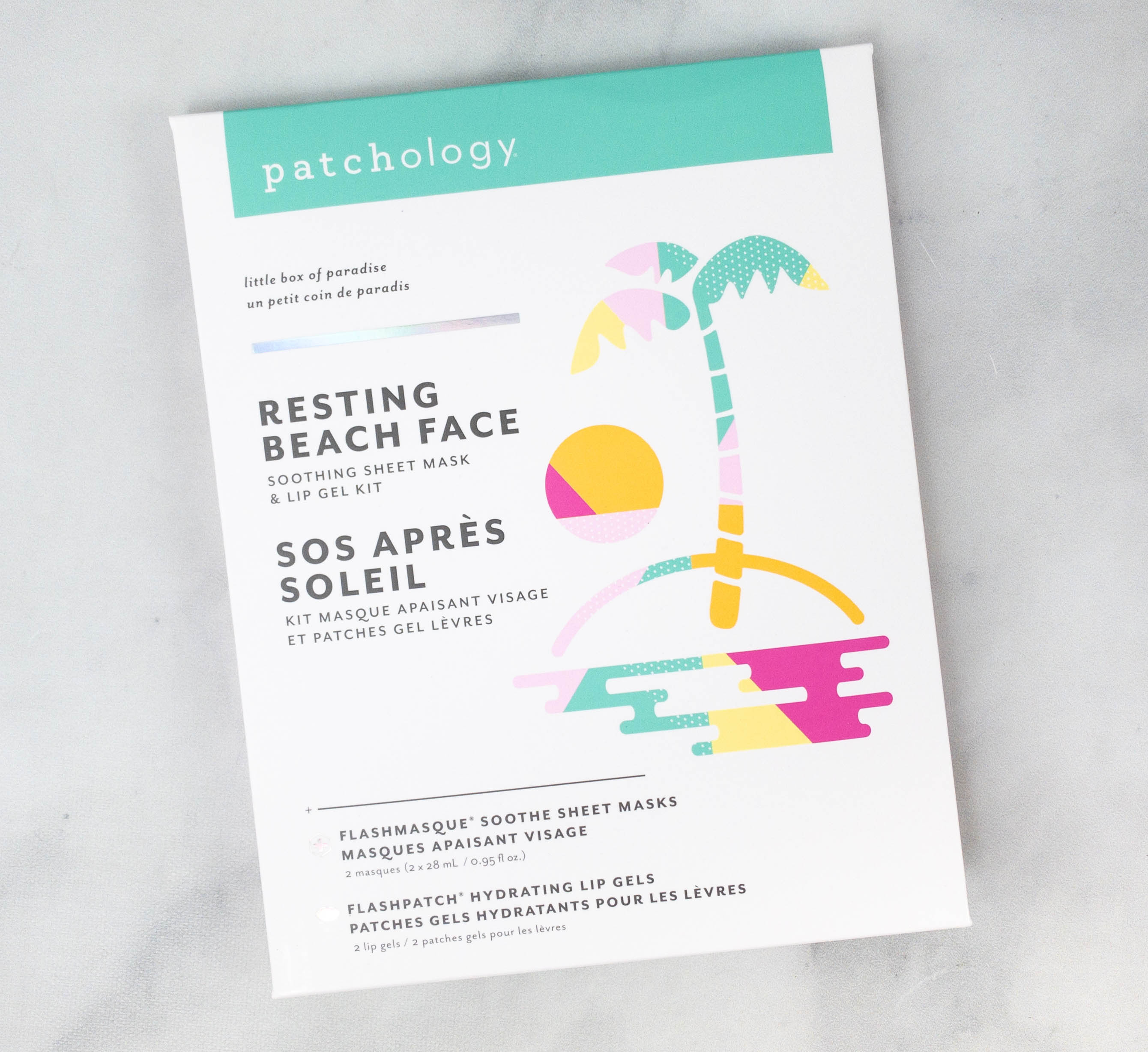 Patchology Resting Beach Face Kit ($20) This kit contains sheet masks for both the face and the lips! They are pretty easy to use and they are handy enough to be brought during travels for an instant skin boost wherever you are.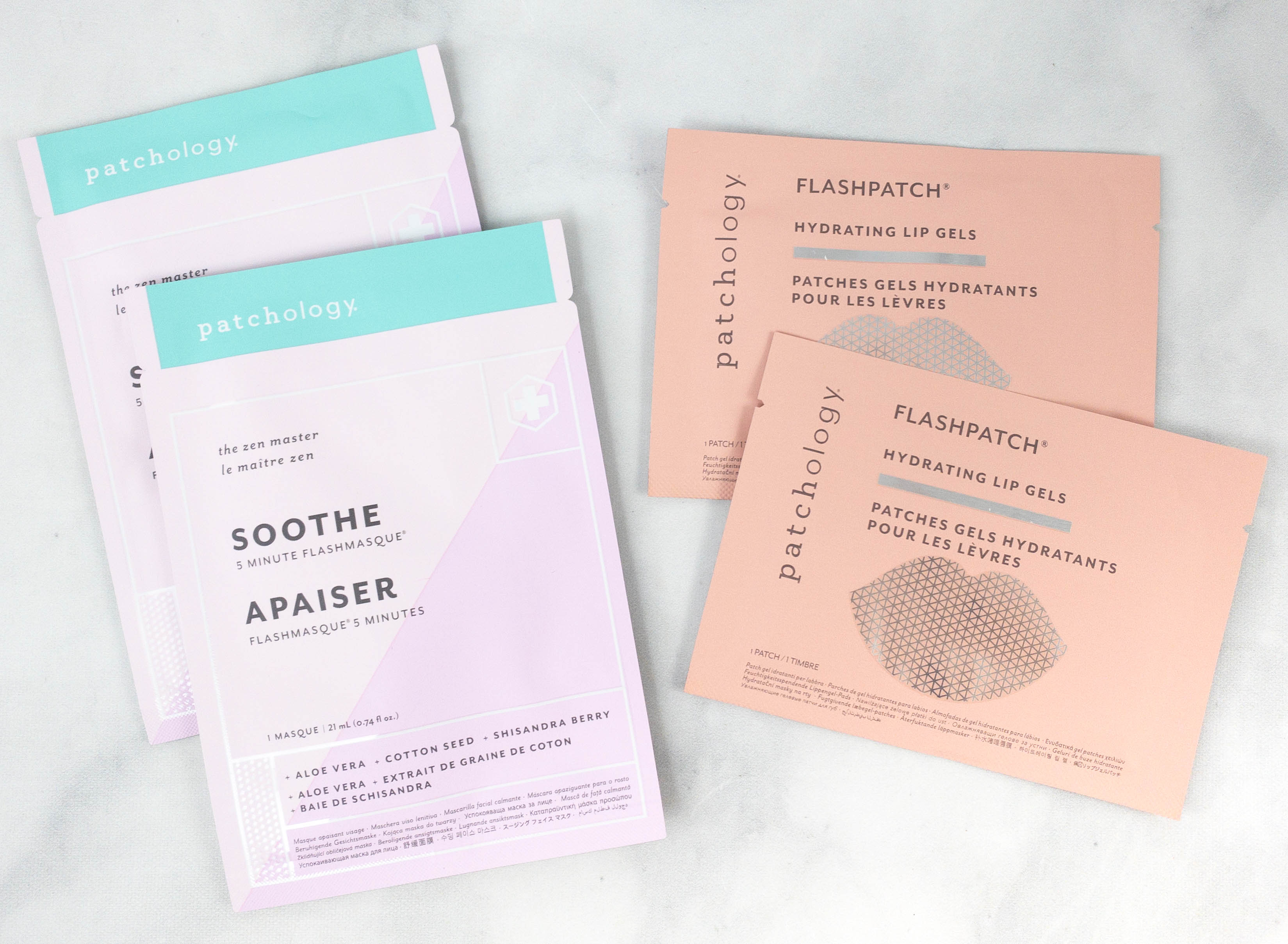 These are specially formulated to keep the skin soft, smooth, and hydrated. The face mask even has a cooling effect that makes my skin feel fresher, while the lip mask nourishes the lips and keeps it moisturized all day long!
Logan Tay Shell Yeah Bracelet ($45) The shell bracelet came in its own box for safekeeping.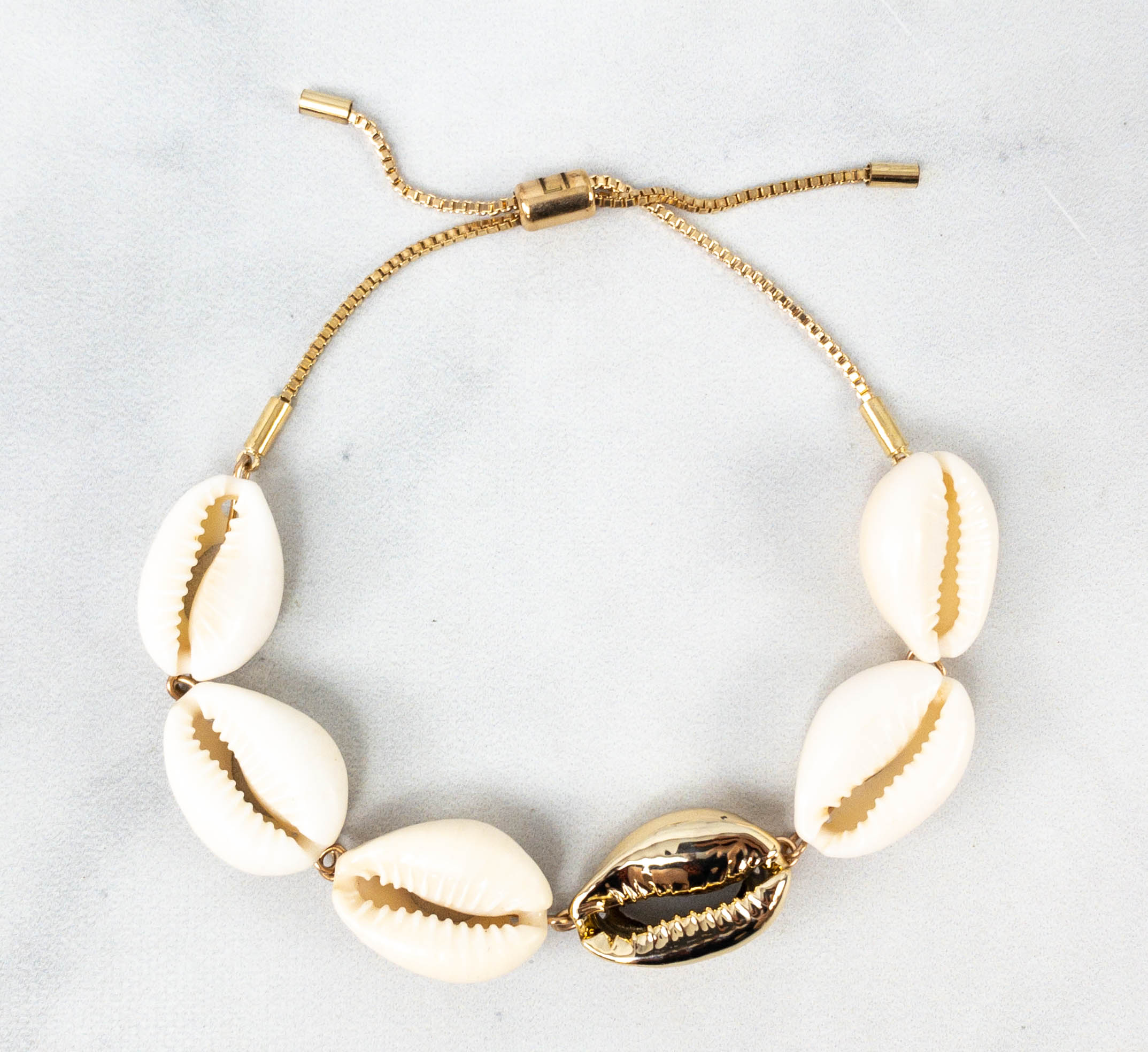 I like how easy it is to wear this piece since it can be adjusted by pushing and pulling on the enclosure.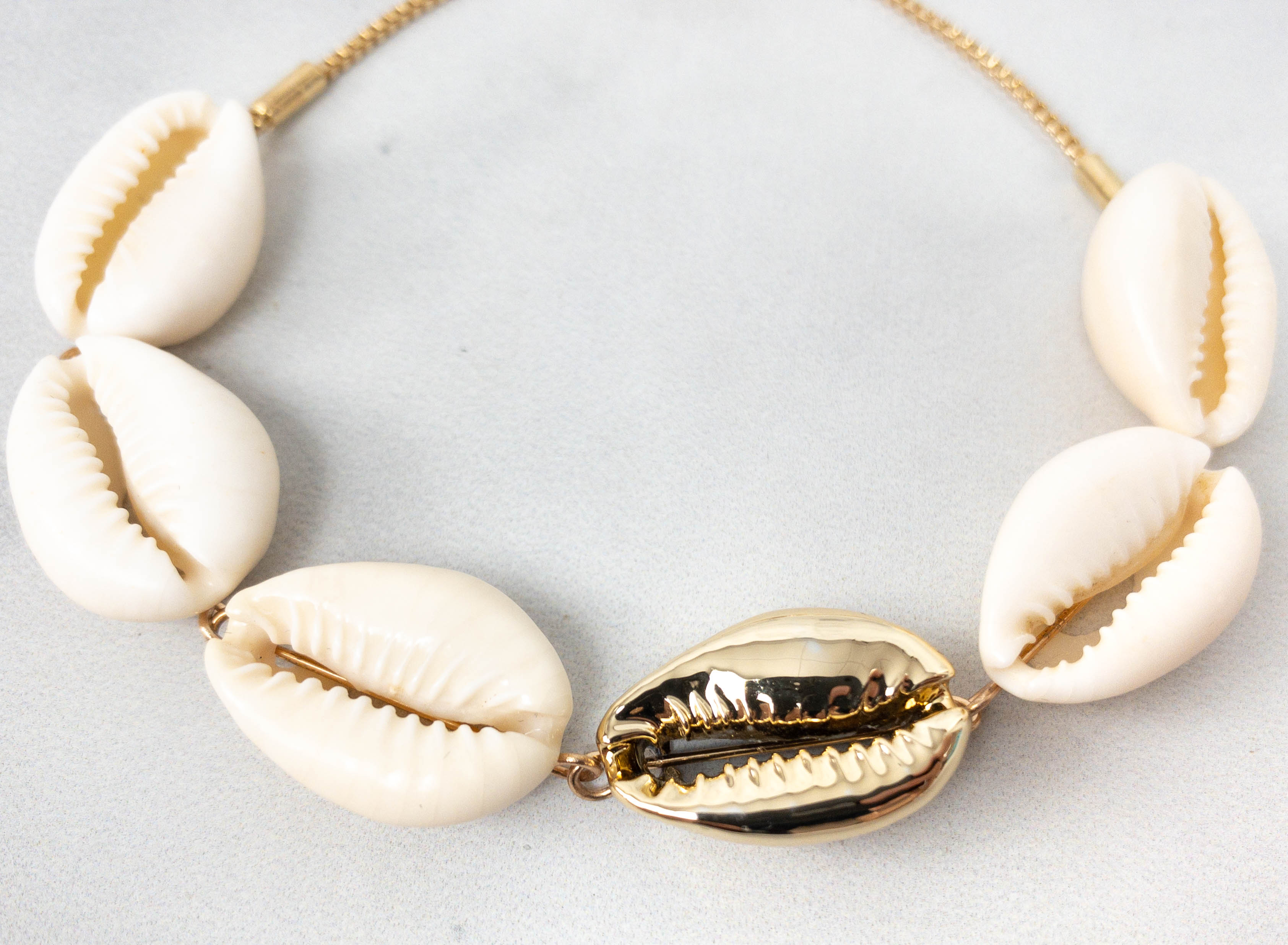 This bracelet is gorgeous. It's adorned with small pukka shells and it even has a special golden shell on it! I think it's a great way to complete my beach look and a nice twist to the classic sort of hippie look.
Sun Bum Original Moisturizing Sunscreen Lotion, Broad Spectrum SPF 30 ($5) Of course, they had to include sunscreen in the box so we're all set and ready to go to the beach! Aside from protecting the skin from UVA and UVB, this formula is also safe for the environment.
I'm not a big fan of its light banana scent, but it's okay because it's faint and it eventually fades after a few minutes.  It's also infused with vitamin E, which keeps the skin nourished and moisturized.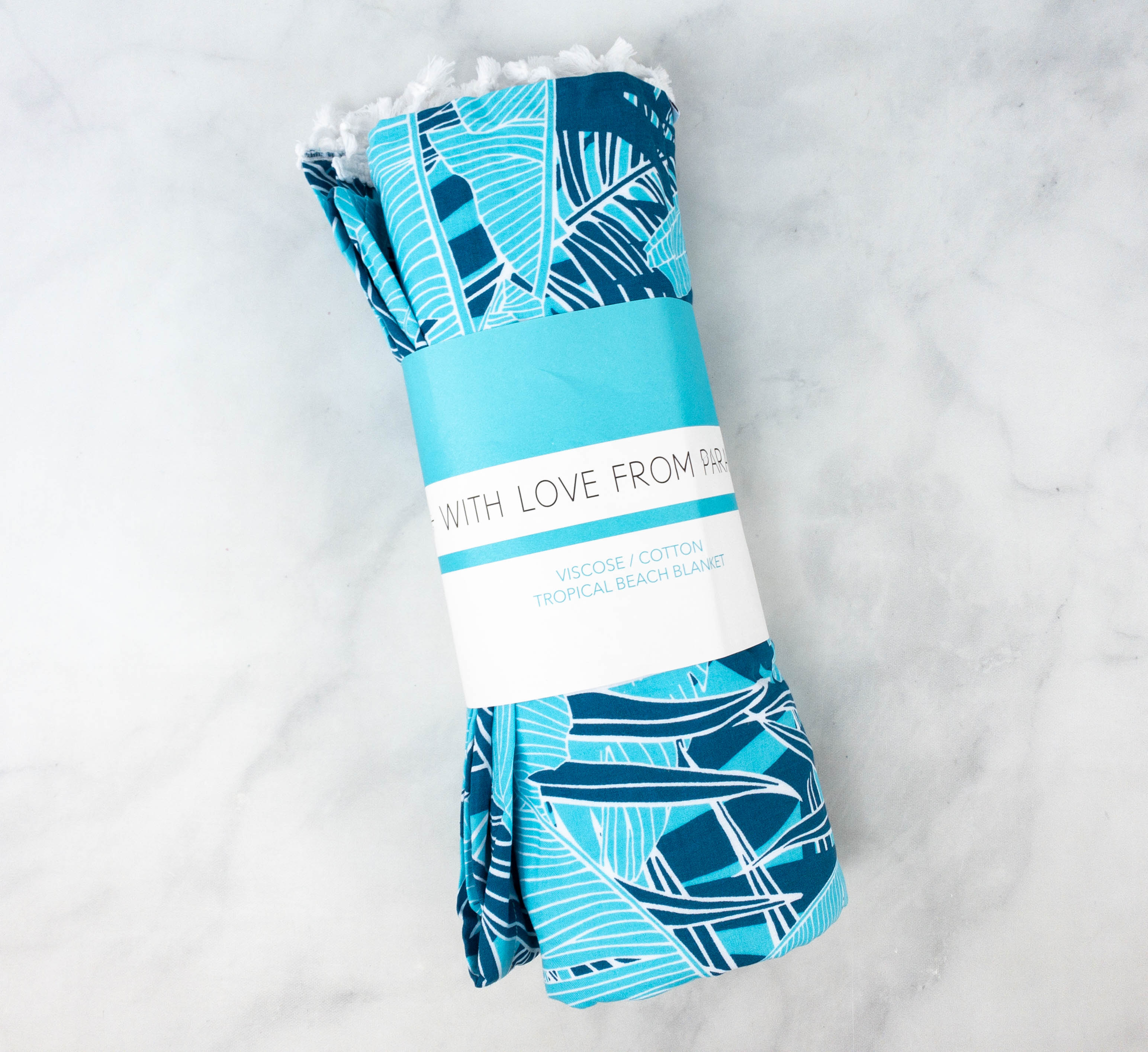 WLFP Beach Blanket ($49) To complete my beach essentials, here's a beach blanket made with viscose and cotton. It's comfortable to sit on, and it can also be used to keep you warm in case it gets cold!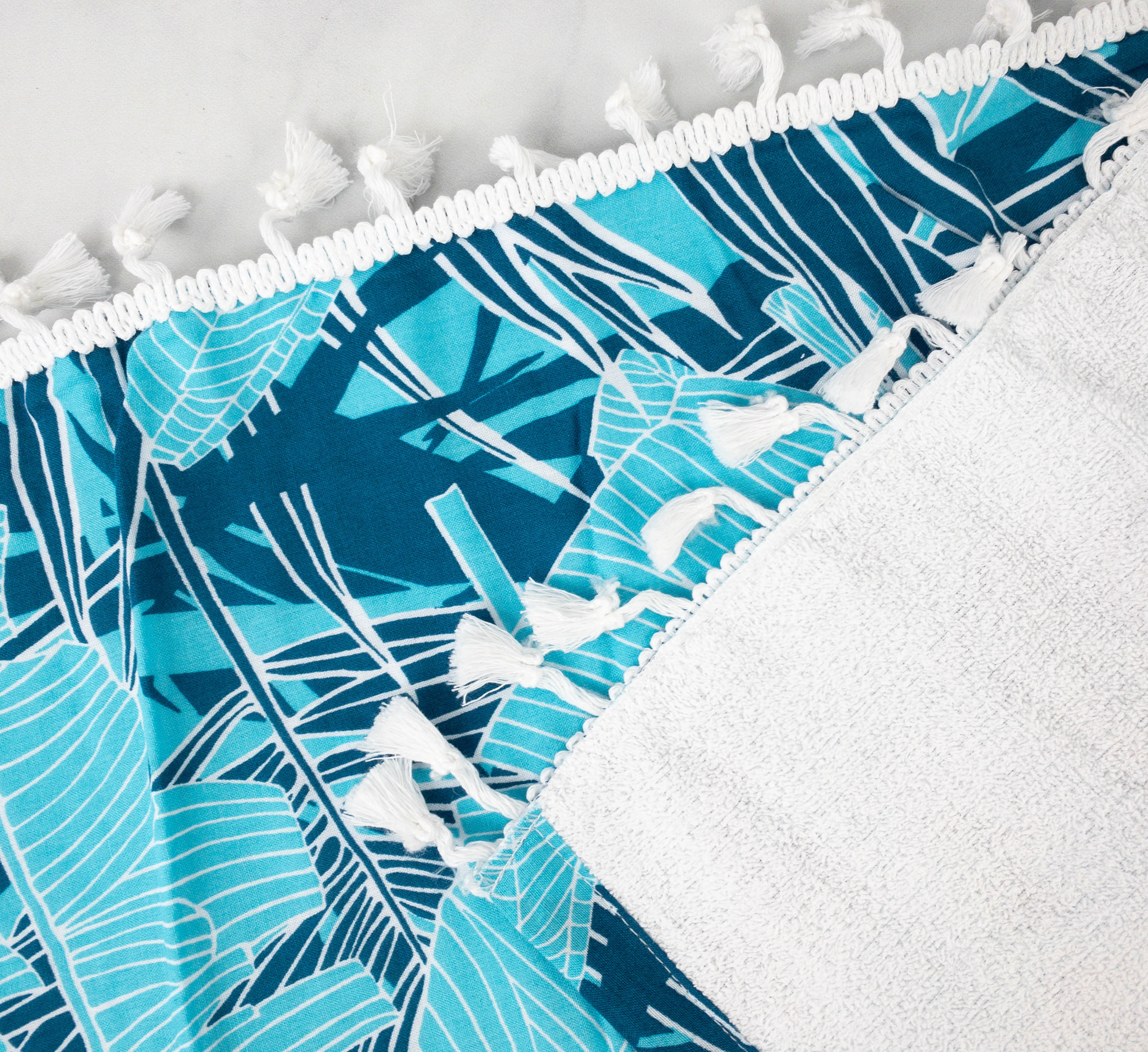 There are tassels on the sides of the blanket.
Here's a full look at the print! It has different shades of blue in it, with leaf patterns that make it look more interesting.
I'm ready for the beach, thanks to this quarter's Beachly box! I received all sorts of high-quality beach-themed goodies and if I have to choose a favorite, it would be the cooler bag. The print is totally adorable! Plus, it's a good way to make sure that I have cool drinks and snacks to enjoy as I relax by the beach. Aside from beach trips, it can be used when camping and during long road trips as well. The beach blanket is also really pretty and it even matches the colors of the cover up! They didn't forget to add skin-friendly items either, and I really appreciate it because it's also important to protect the skin and keep it nourished even while I'm on the go. This is another cohesive box from Beachly overall and a fun infusion of beach fun into my daily routine!
What do you think of this quarter's Beachly?