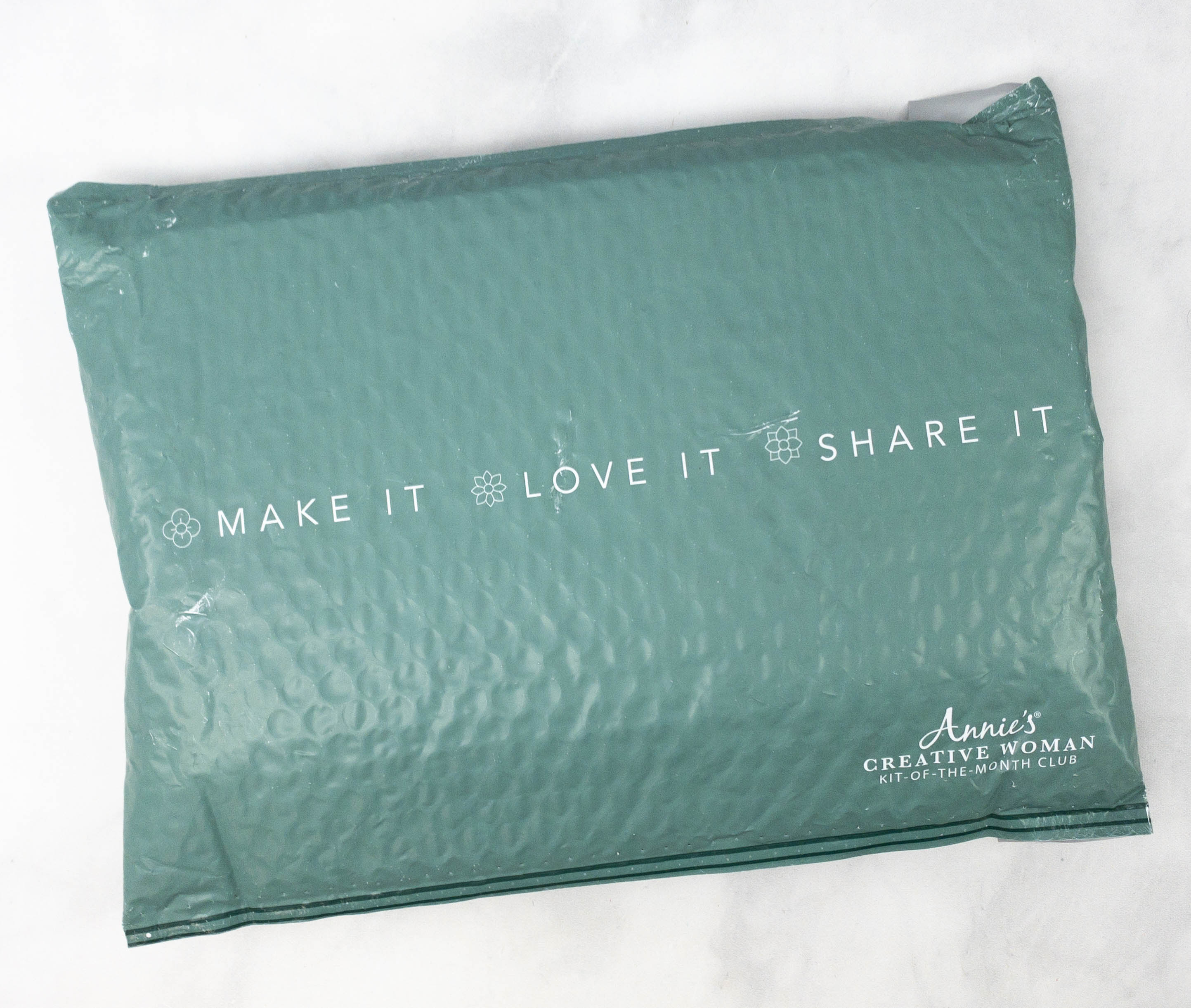 Annie's Creative Woman Kit-of-the-Month Club sends new DIY craft projects monthly! Each monthly craft kit includes most of the items you'll need to complete the project, plus easy-to-follow instructions. All you'll need from home are common household items like glue and scissors! Some crafts you can expect from this subscription are painting, needlecrafts, beading, candle and soap making, mixed-media crafts, and more! It costs $19.99 a month, plus $5.95 postage and processing ($6.95 in Canada).
Annie's Creative Woman Club is one of our reader's top picks for the best craft & DIY subscription boxes for 2021!
DEAL: Get 50% off your first month! Use this link and coupon code HELLO.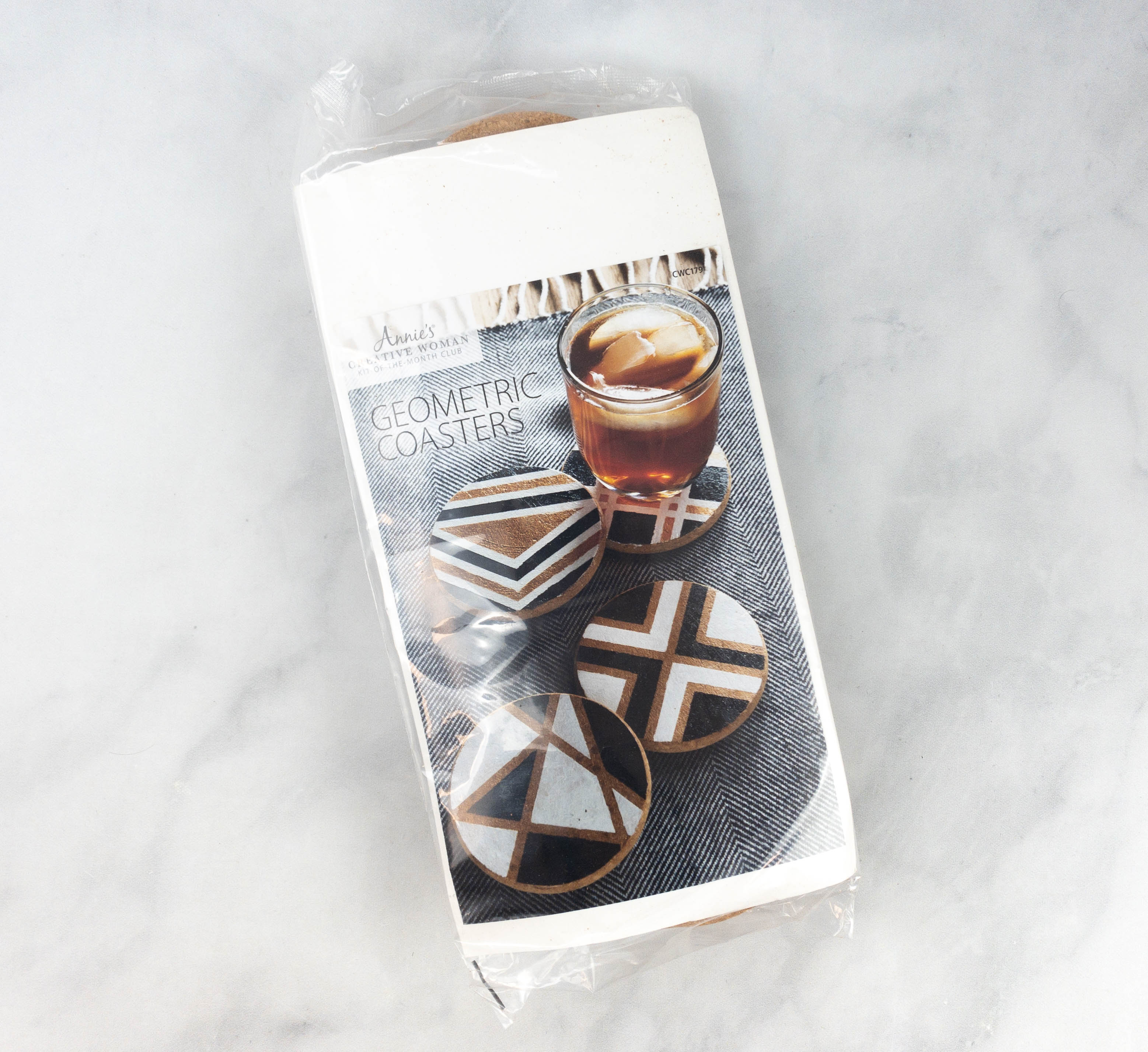 The kit itself was packed in plastic.
There's a mini booklet that shows what the finished product is supposed to look like. This time, I'm making Geometric Coasters!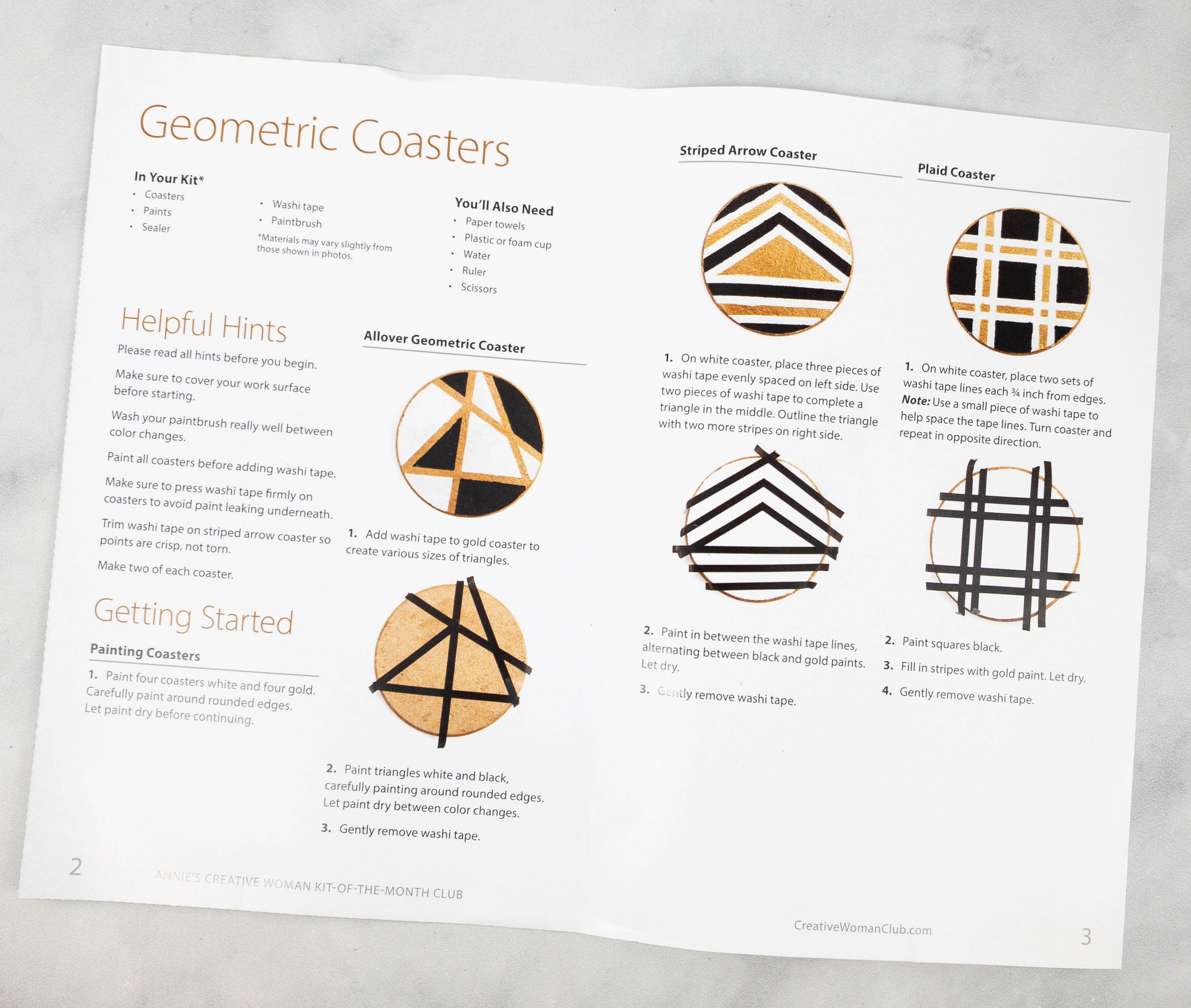 They listed all the items included in the kit along with some helpful hints.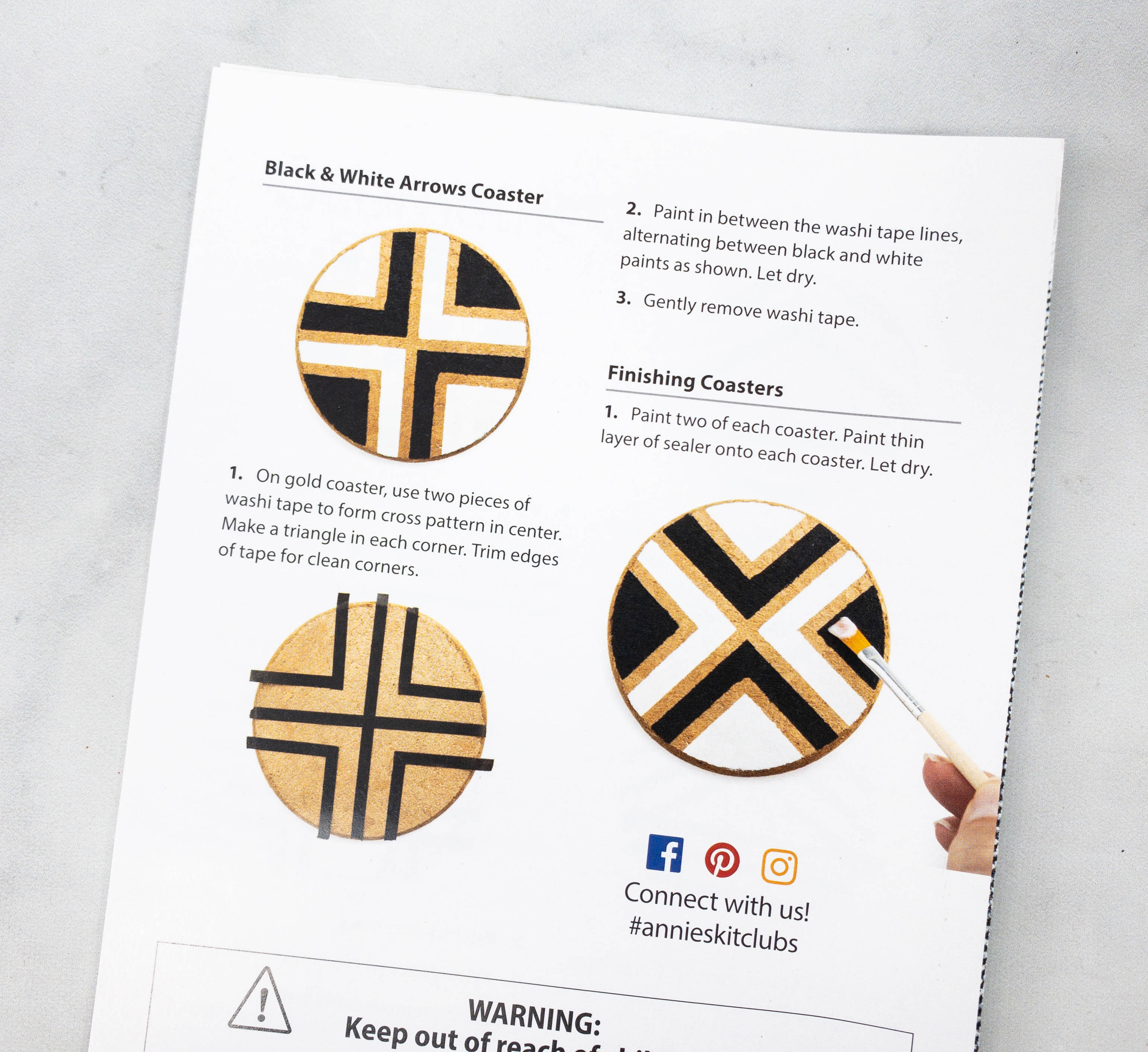 There's also a step-by-step procedure guide on how to achieve the geometric designs. It's even guided by photos, so it's hard to go wrong.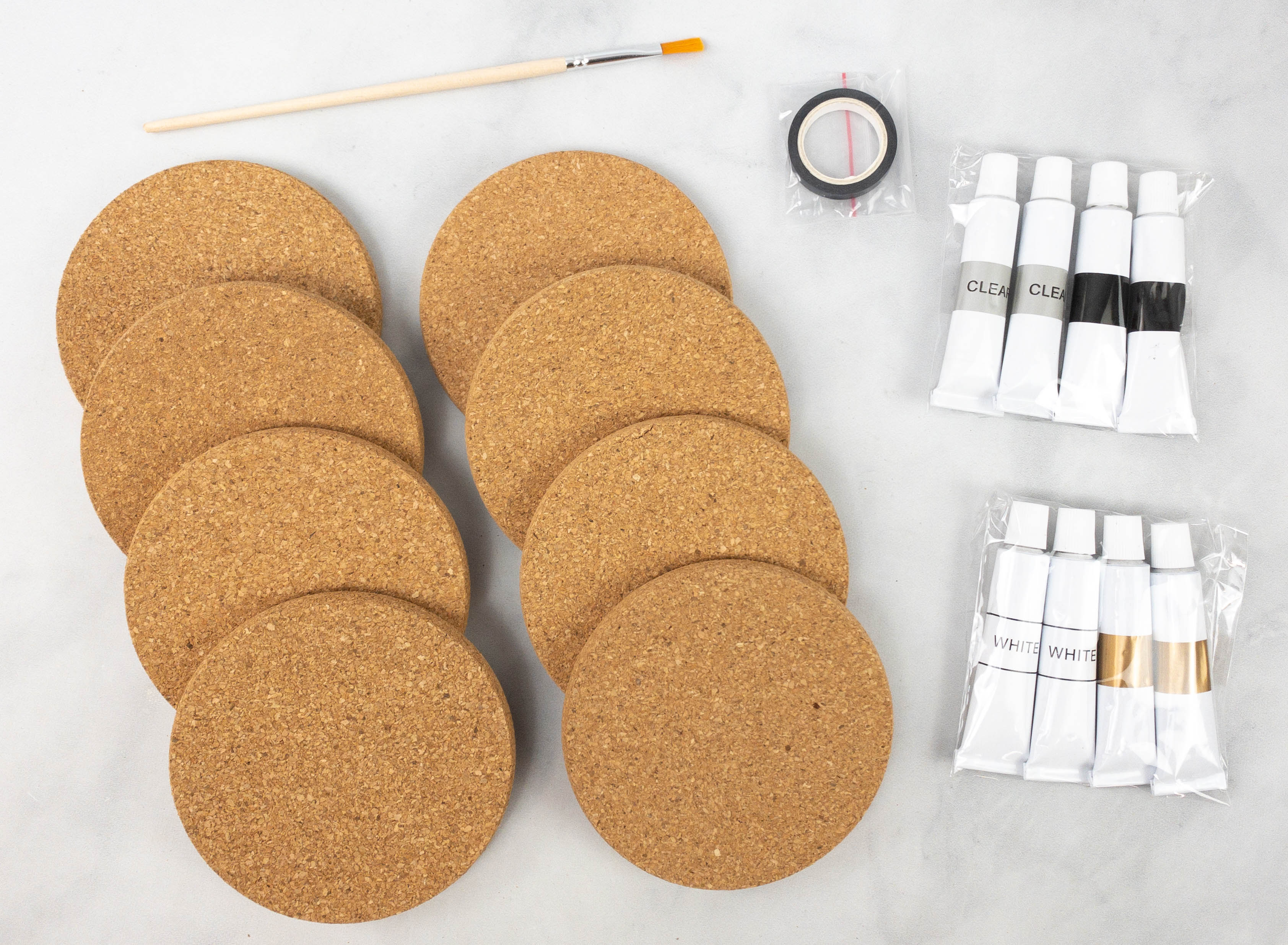 This looks like a fun activity so I'm really excited!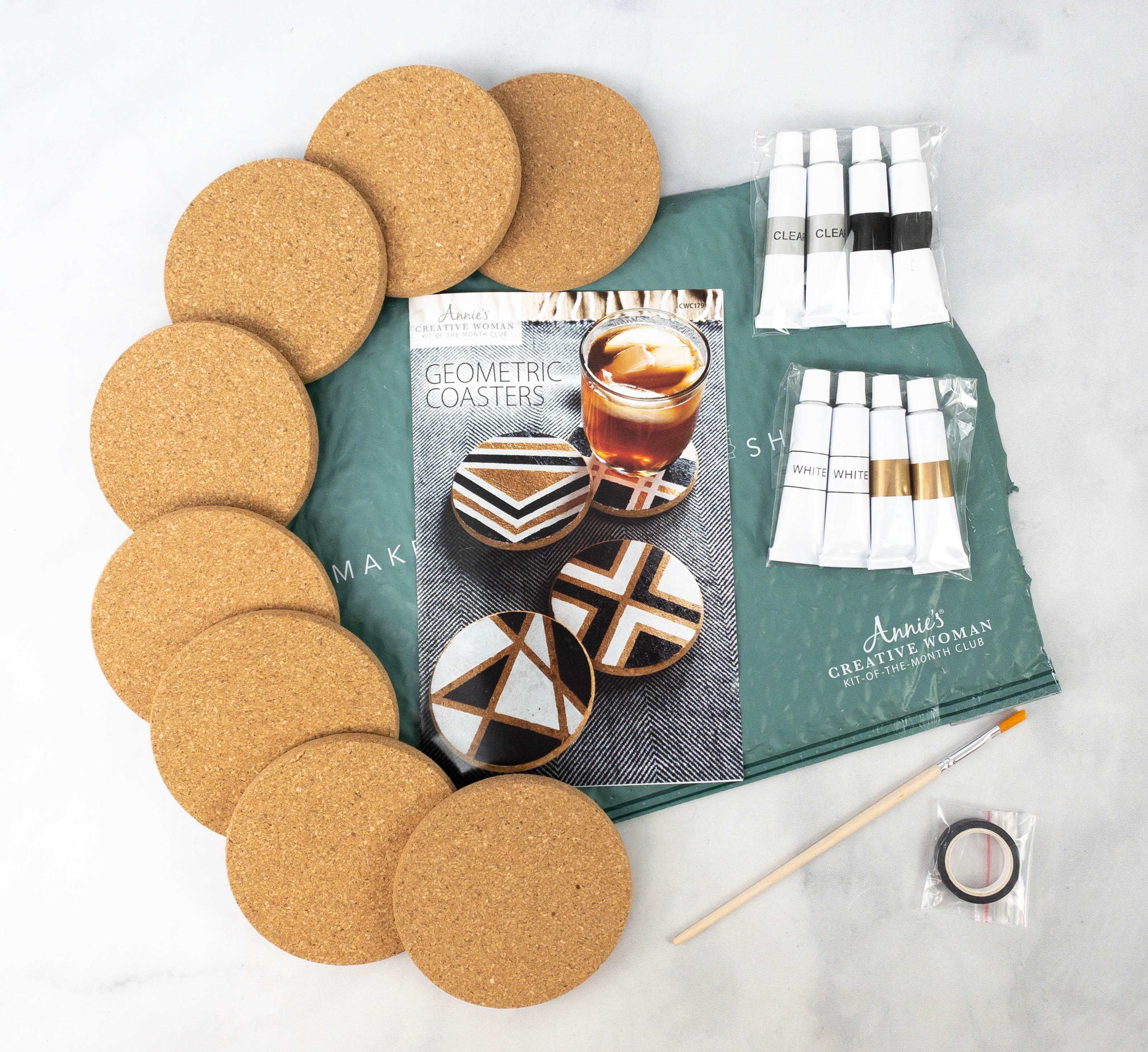 Everything in my box!
I started by painting the coasters with the base colors: white and gold. I also made sure that the edges are well coated with paint before letting them dry.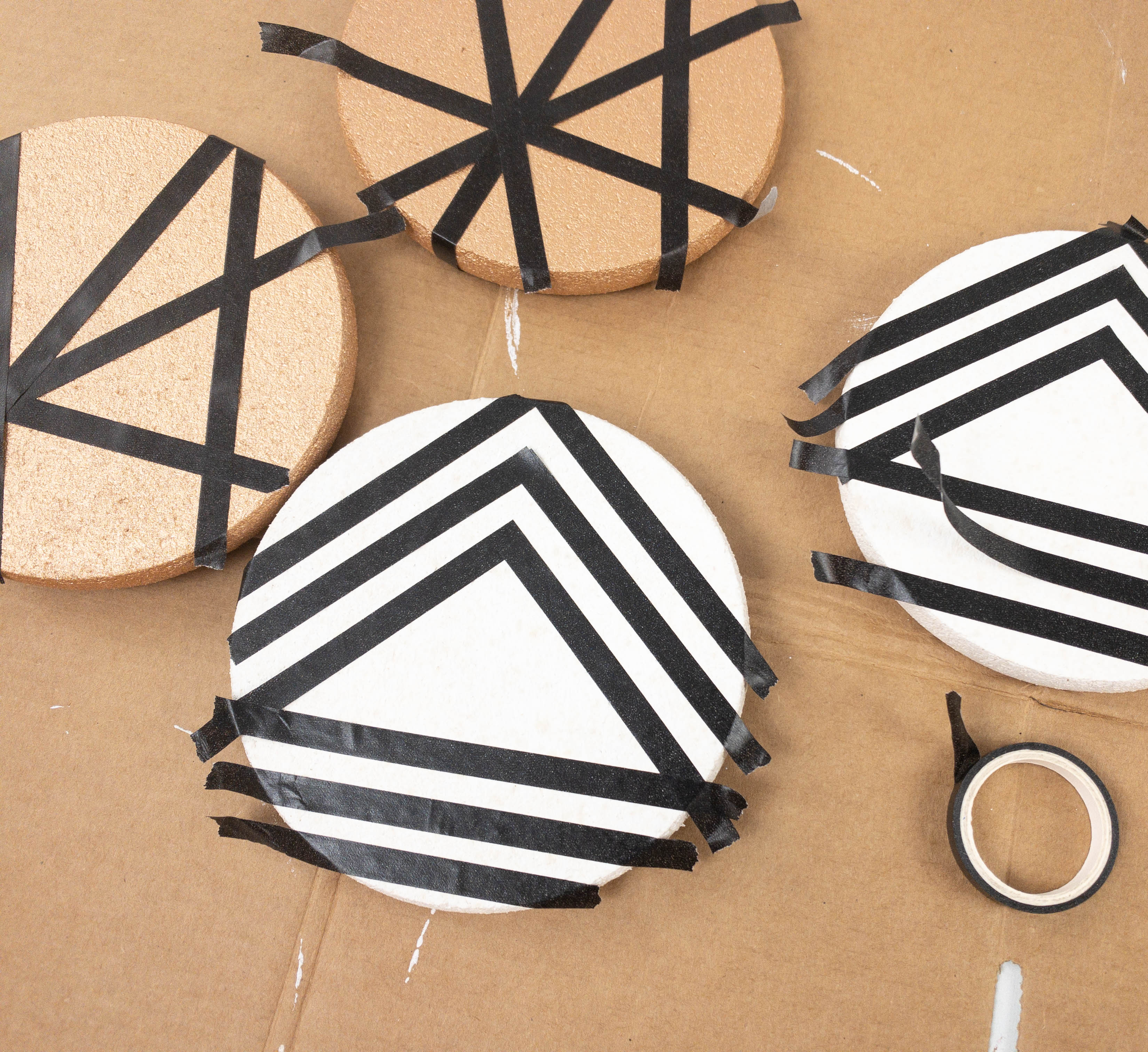 Once they're dry, it's time to use the washi tape to create the designs. Here, I made the allover geometric pattern for the gold base and a striped arrow pattern for the white base.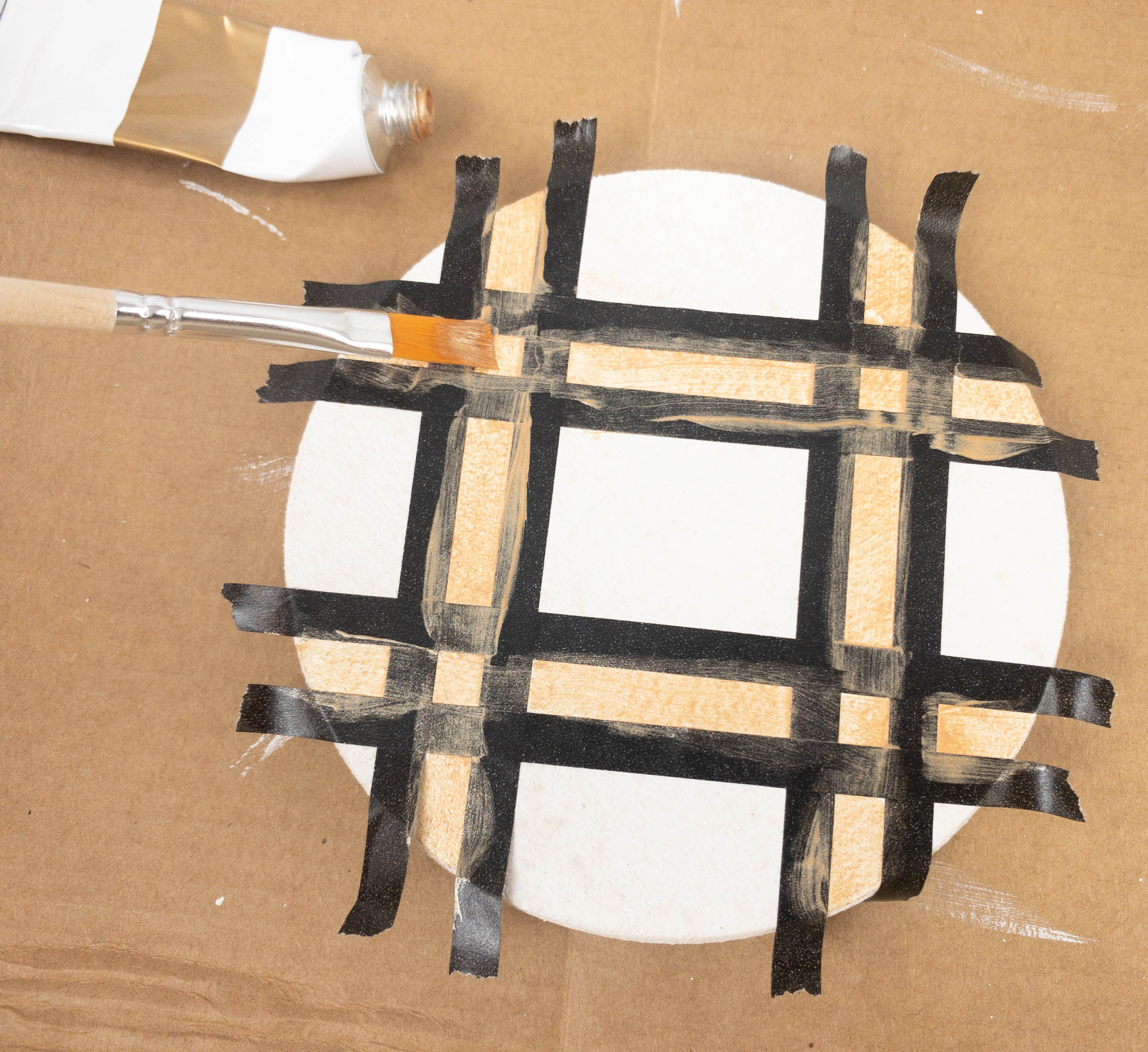 This one is the plaid pattern and it has a white base. I'm putting gold paint on the inside of the grid I made with the washi tape, making sure everything is evenly coated.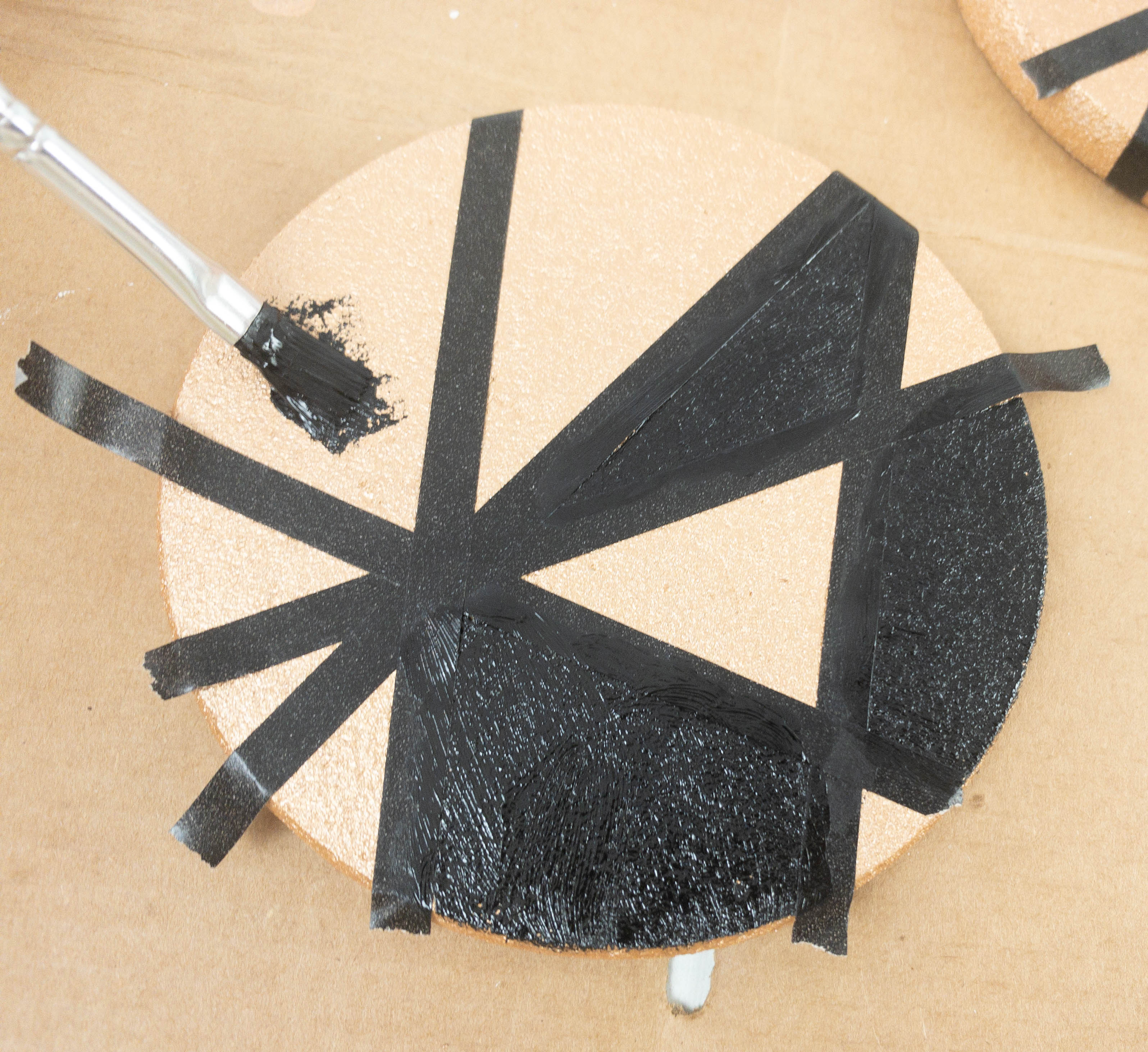 This is a fun and easy process and I like that I don't have to worry much about the making the paint perfect since the washi tape is quite thick and I can paint over it.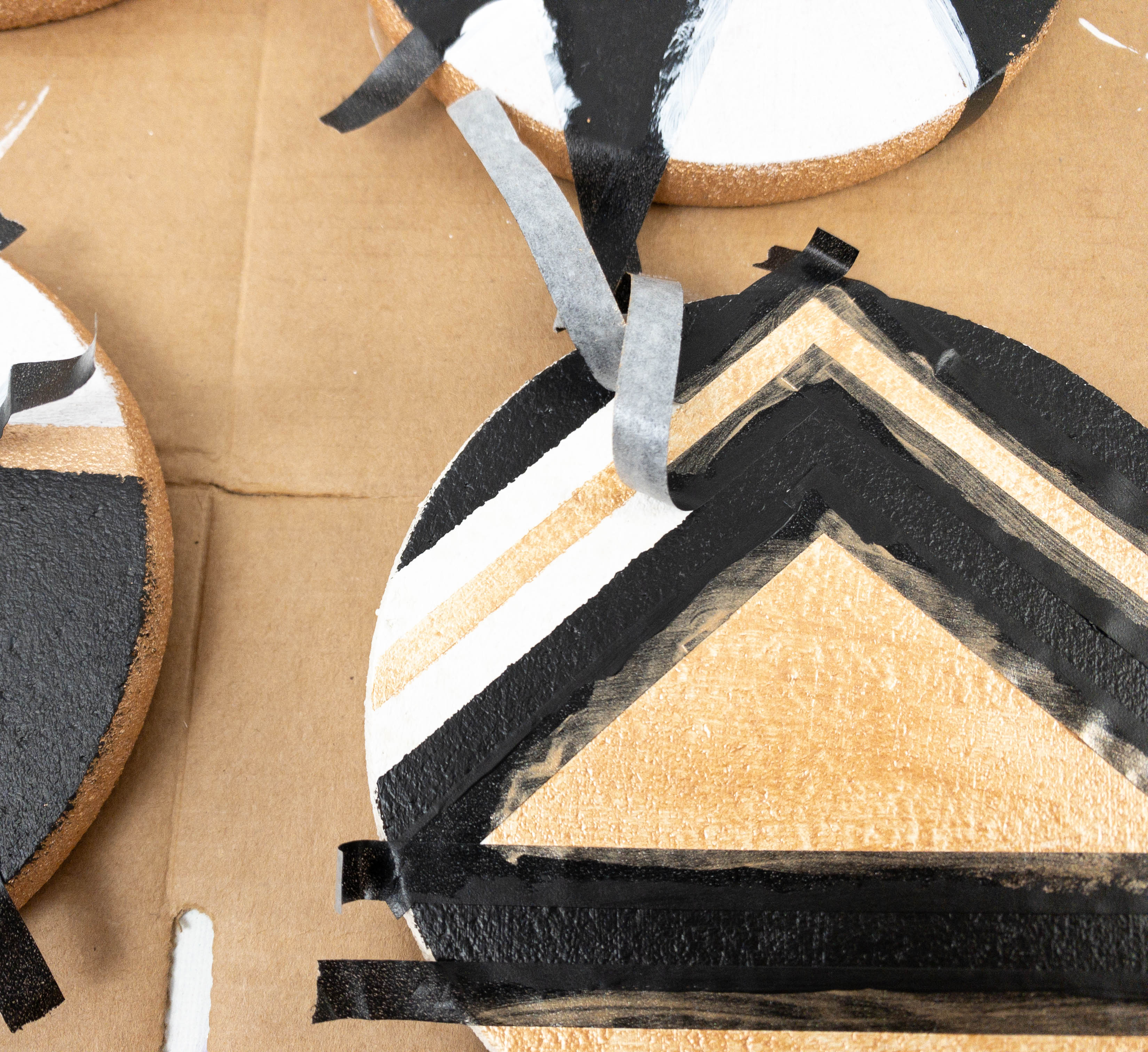 When I was done painting the spaces between the washi tapes, I left them to dry then removed the tape to reveal the final design!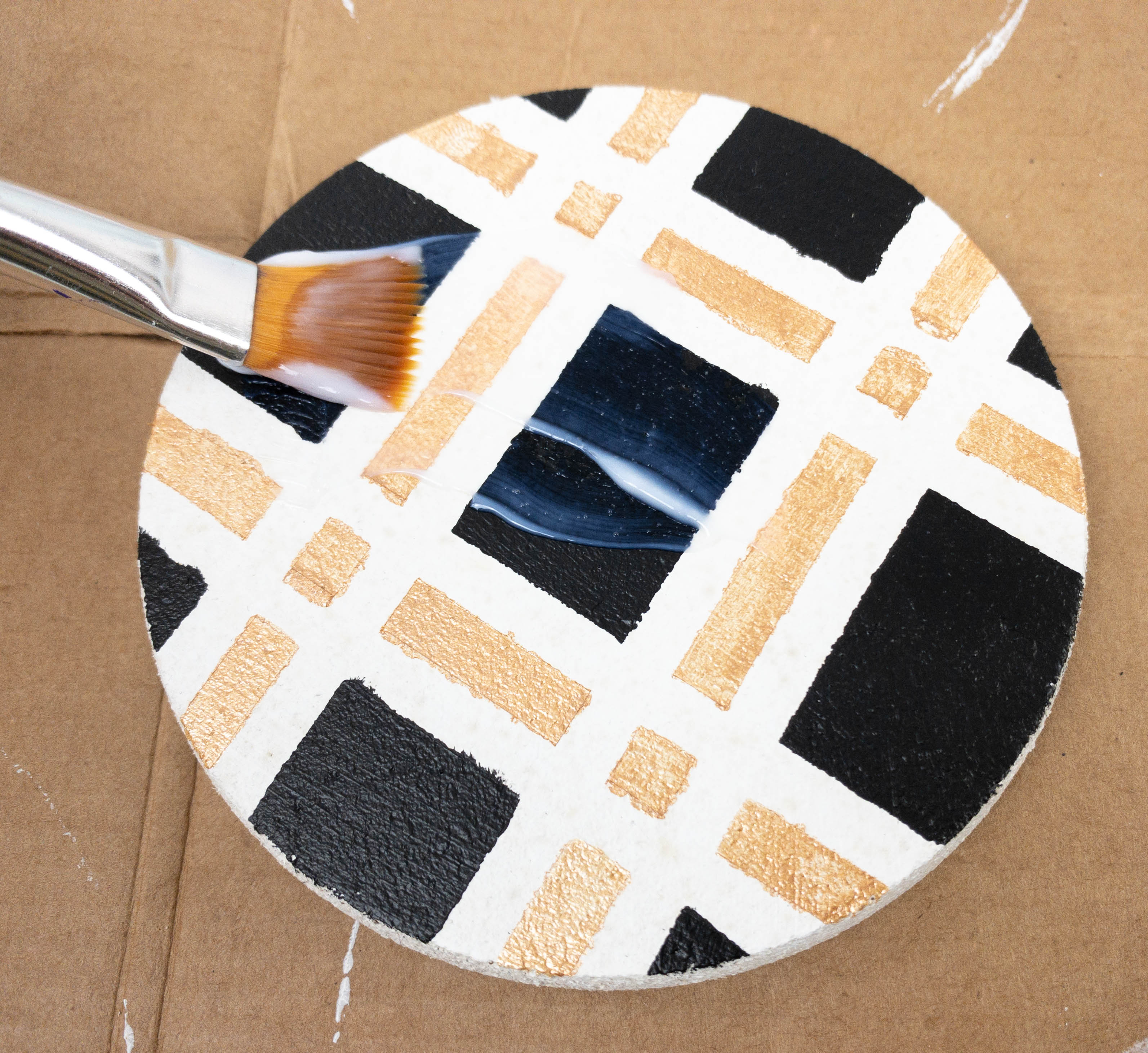 Lastly, I painted a thin layer of sealer all over the coasters for added protection.
I made two of each design. I'm so happy with how everything turned out!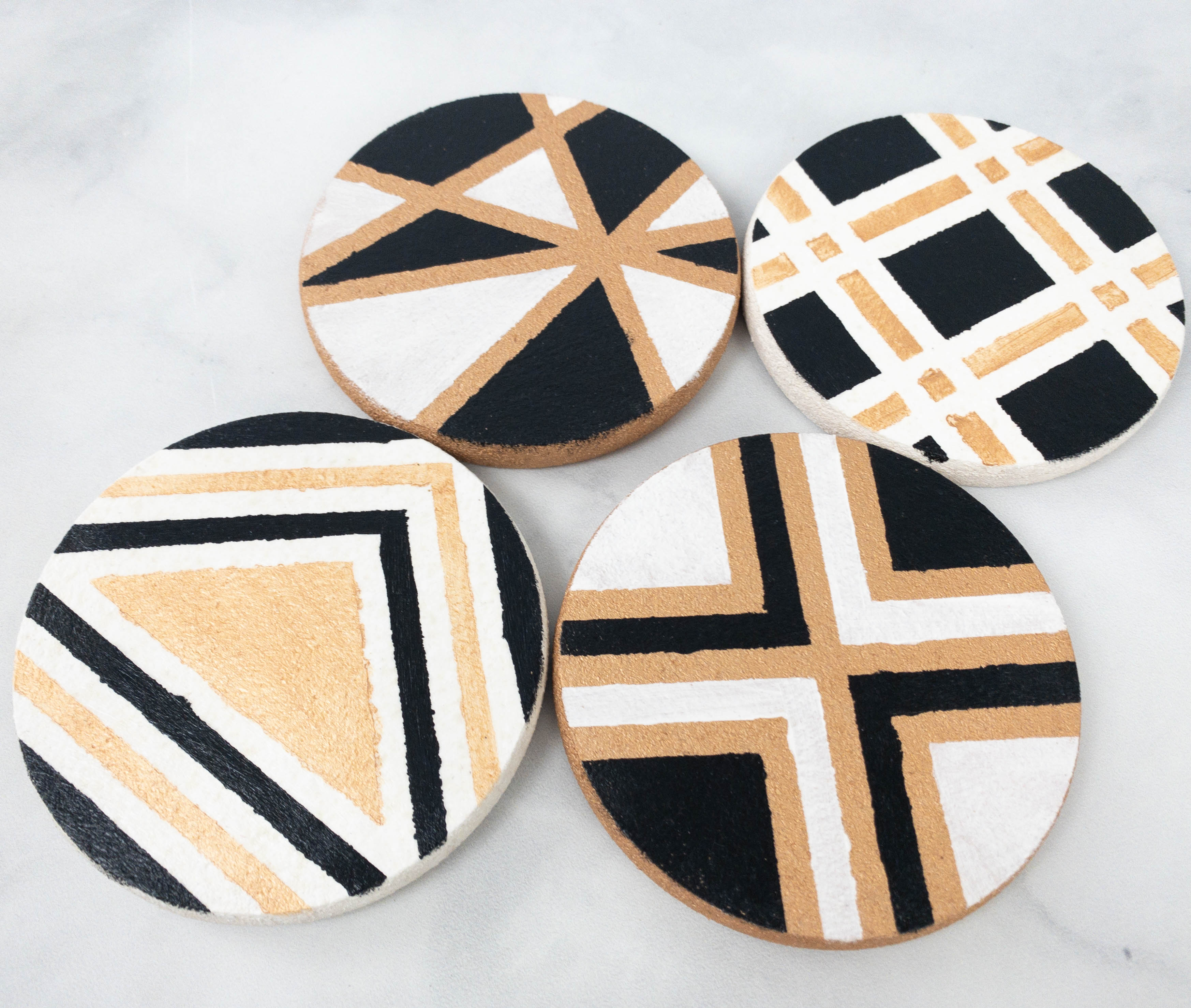 The coasters look good!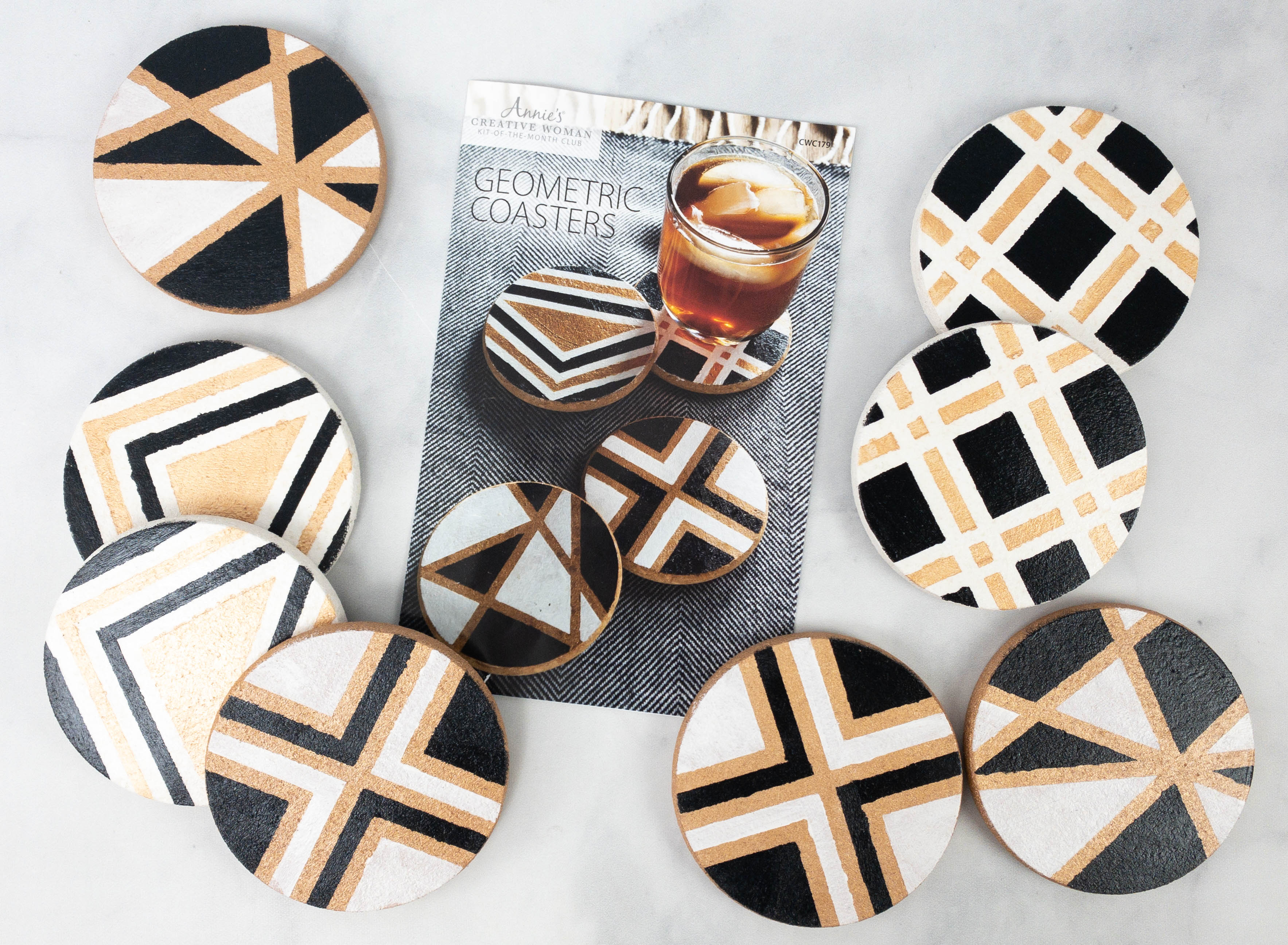 They may not be perfect with some paint bleeding on some parts but I'm really happy and proud to say that I made these all on my own!
This month's DIY project is really nice! I enjoyed painting the coasters, and I like the gold, black, and white color combination because they're chic and elegant. The finished products are also great for everyday use at home. Annie's Creative Woman Kit-of-the-Month Club never fails to send fun and easy craft projects that are ideal even for beginners. If you love crafting, this subscription is for you! Aside from getting new projects with complete materials, it's also a great way to learn new crafting techniques!
What do you think of the Creative Woman Kit-of-the-Month Club box?
Visit Annie's Creative Woman Kit-of-the-Month Club to subscribe or find out more!