Annie's Creative Quilters Fat Quarter Club is a monthly subscription that sends high-quality fabrics for quilters. The box costs $23.99 each month plus $5.95 shipping ($6.95 in Canada). Each box contains 6 coordinated fat quarters of fabric, with variations in color, print, and style. The fabrics are all from America's top fabric designers and companies like Moda, Timeless Treasures, Northcott, Henry Glass, and more. Aside from the fabrics, they also send a full-color, step-by-step pattern leaflet for making a fun-to-stitch bonus project.
DEAL: Get 50% off your first month! Use this link and coupon code HELLO.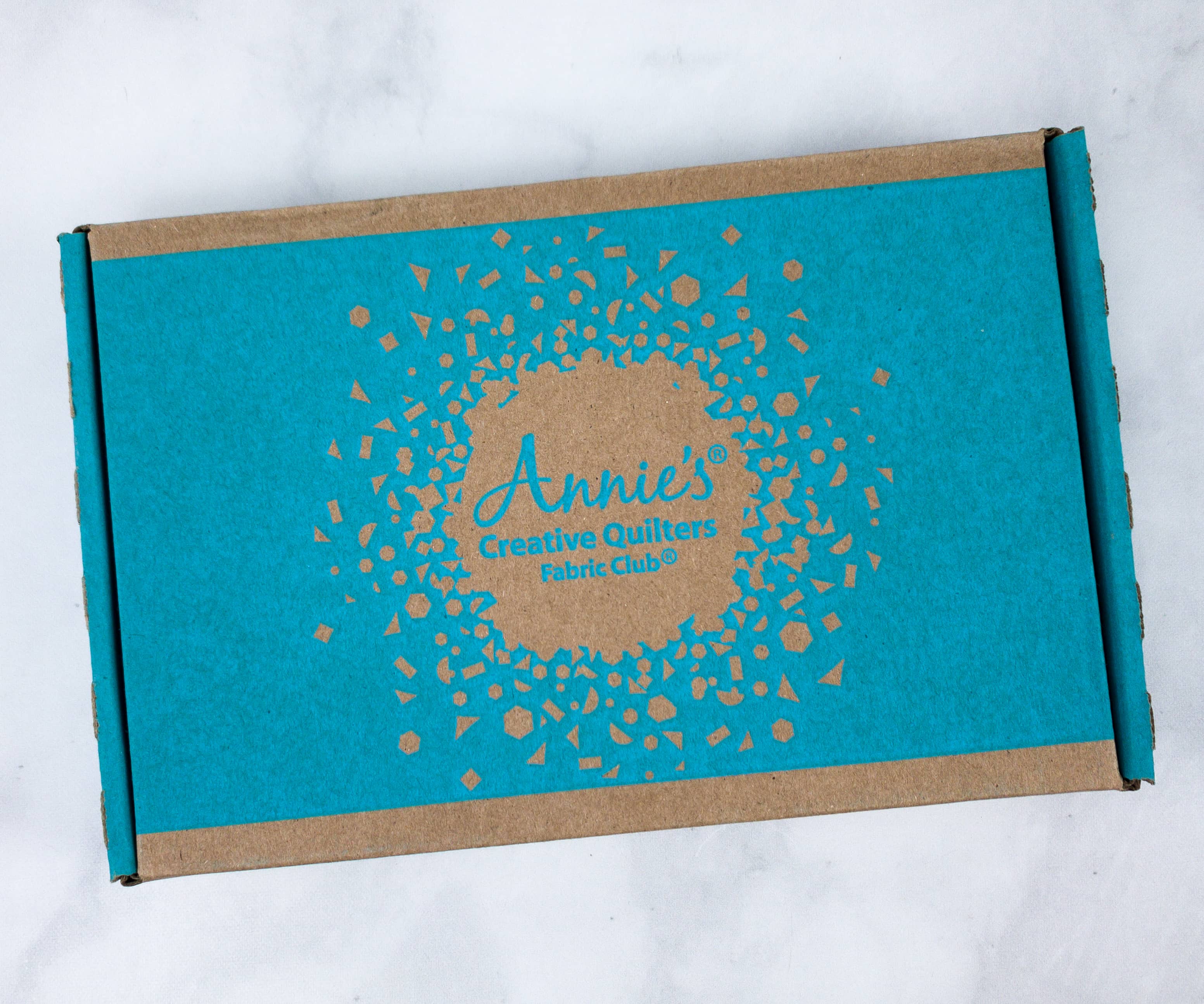 With this subscription, there's no need for you to check out physical fabric stores, as you can build your fabric collection even when you are just staying at home!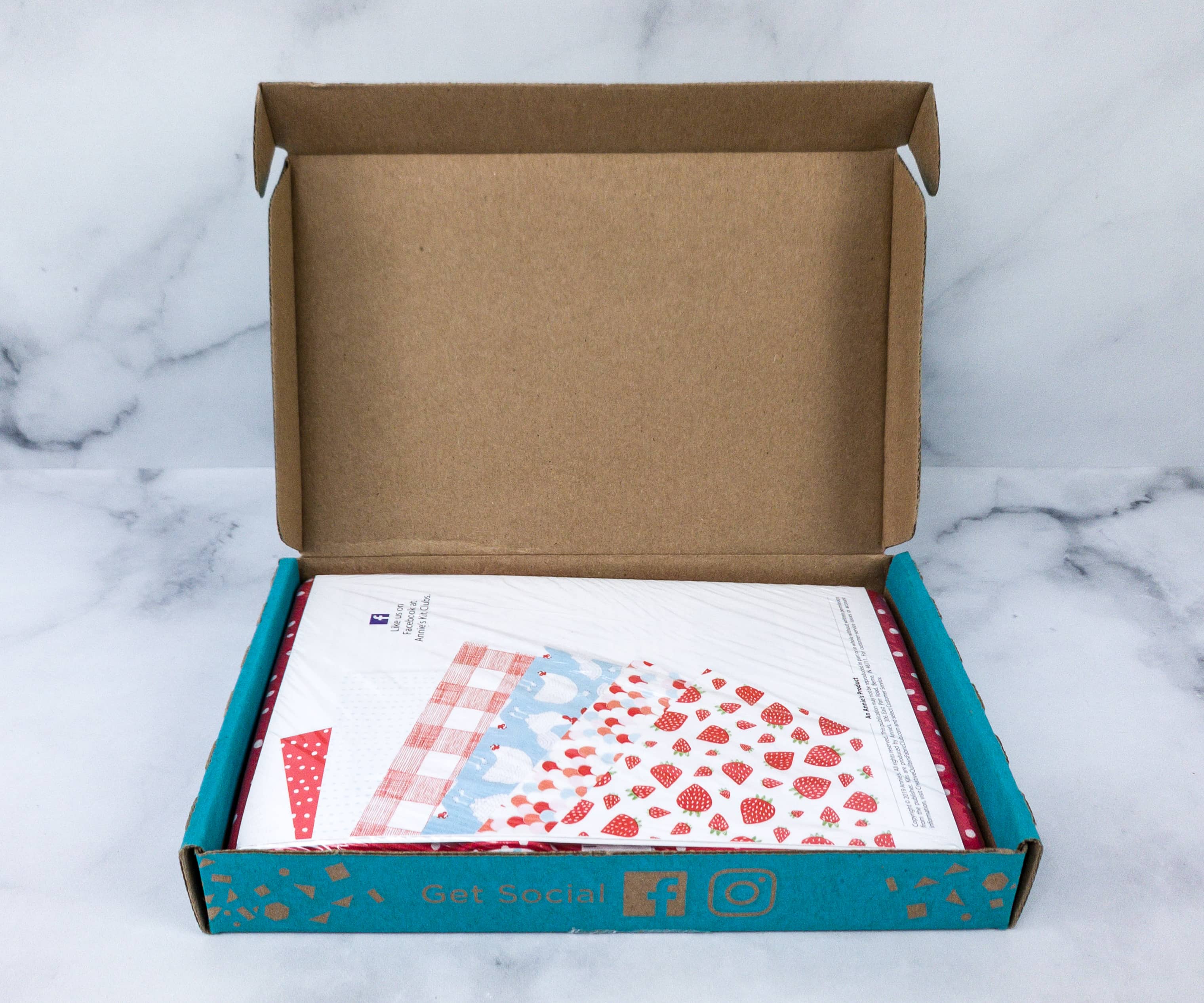 Unlike other subscriptions from Annie's, this one is packed in a box!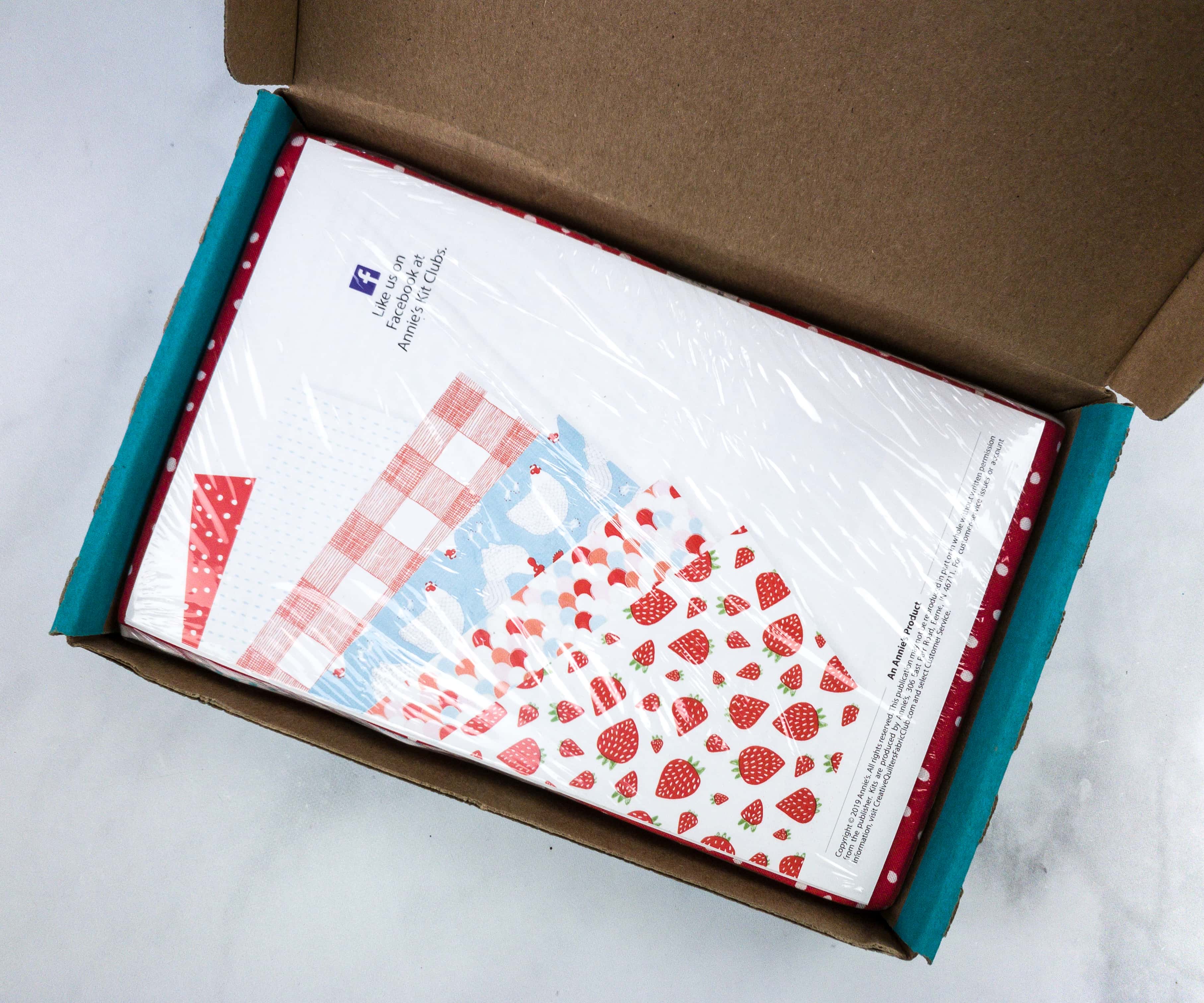 A booklet sits on top of the rest of the box's contents.
The box includes an illustrated stitch guide. Subscribers will also get access to their Learn to Make a Quilt online video course.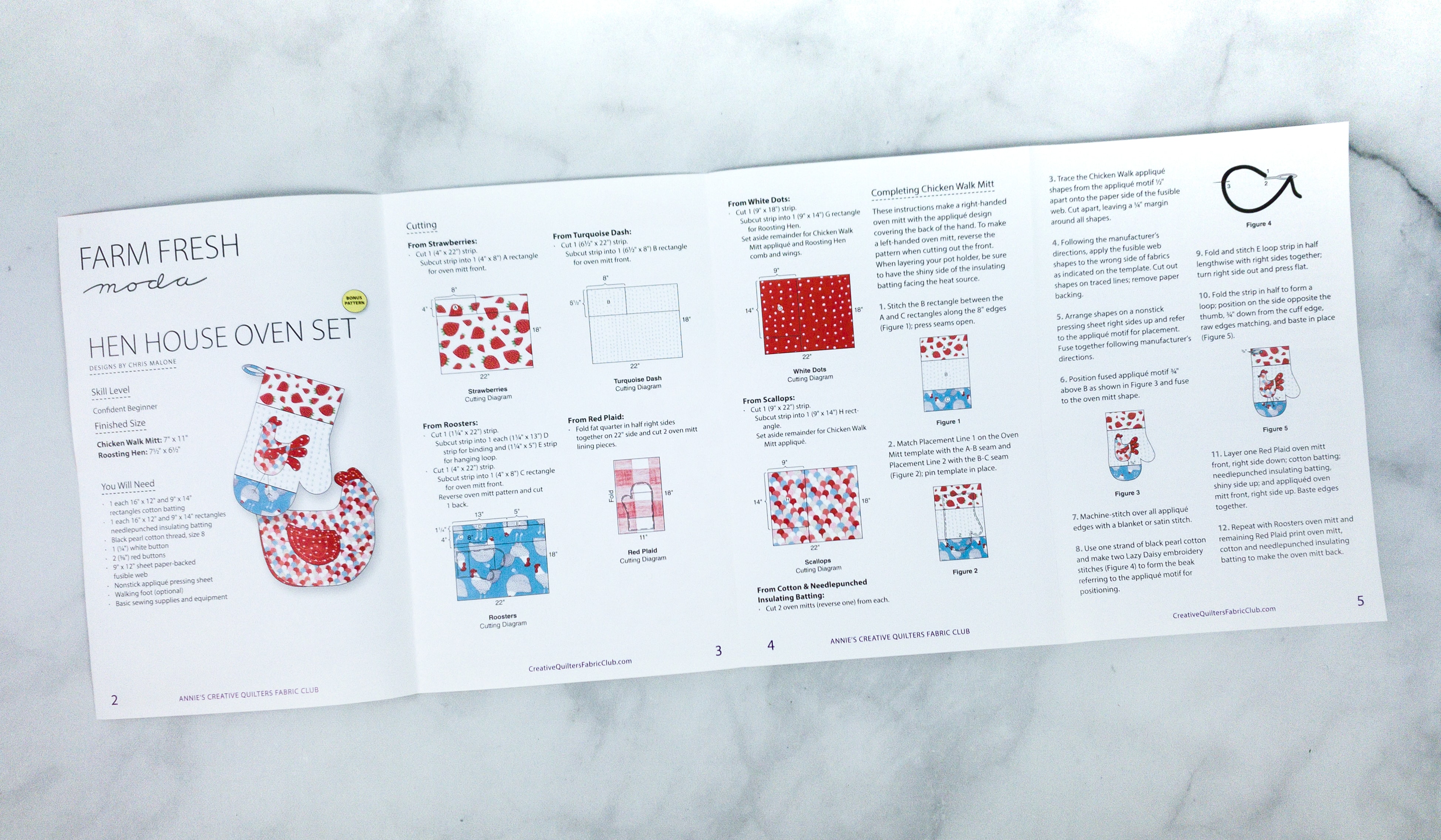 The guide contains the how to's of making the Hen House Oven Set, using the Farm Fresh fabric collection from Moda!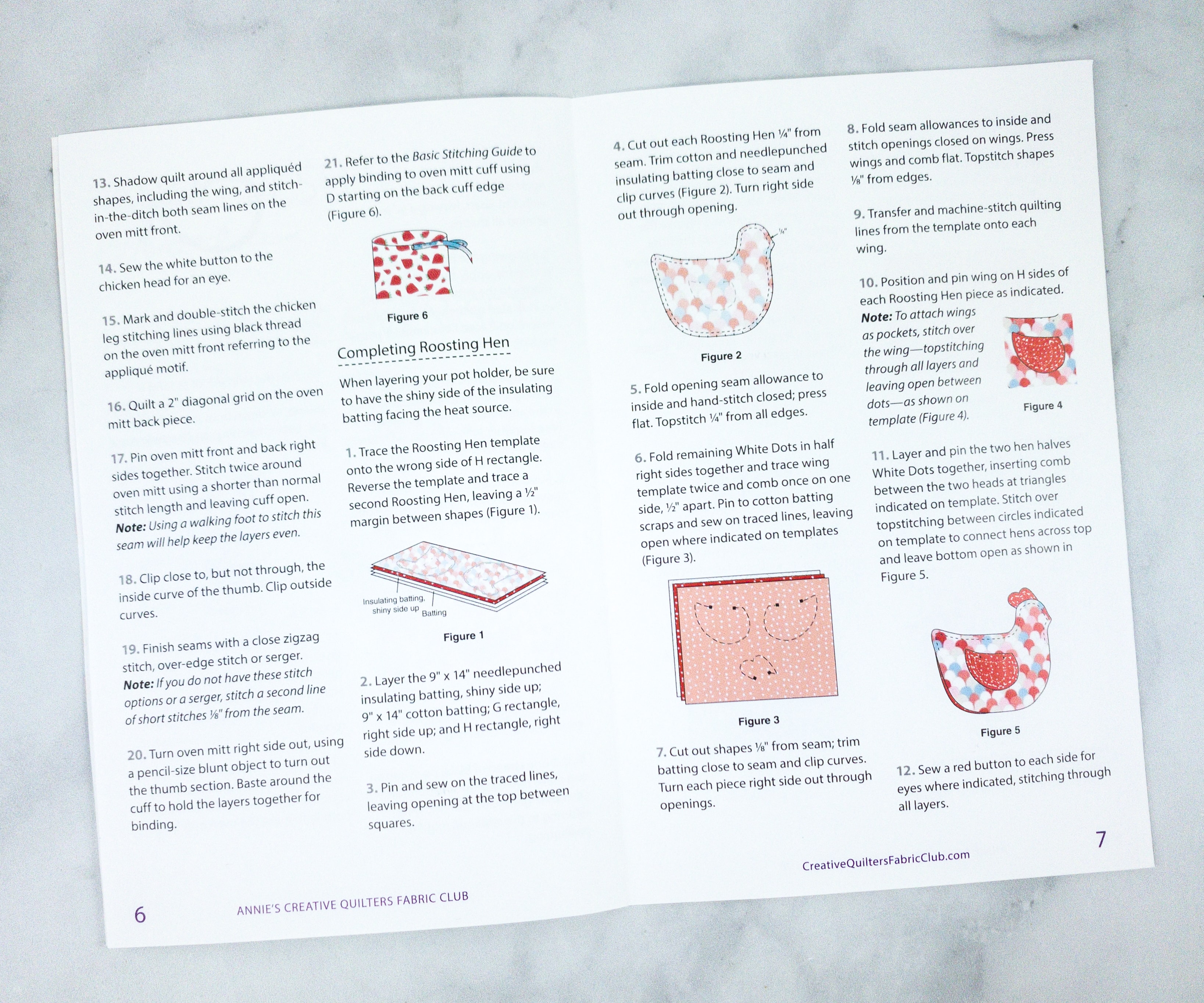 It's fully detailed so you'll find yourself enjoying while making the project, the guide makes it easier!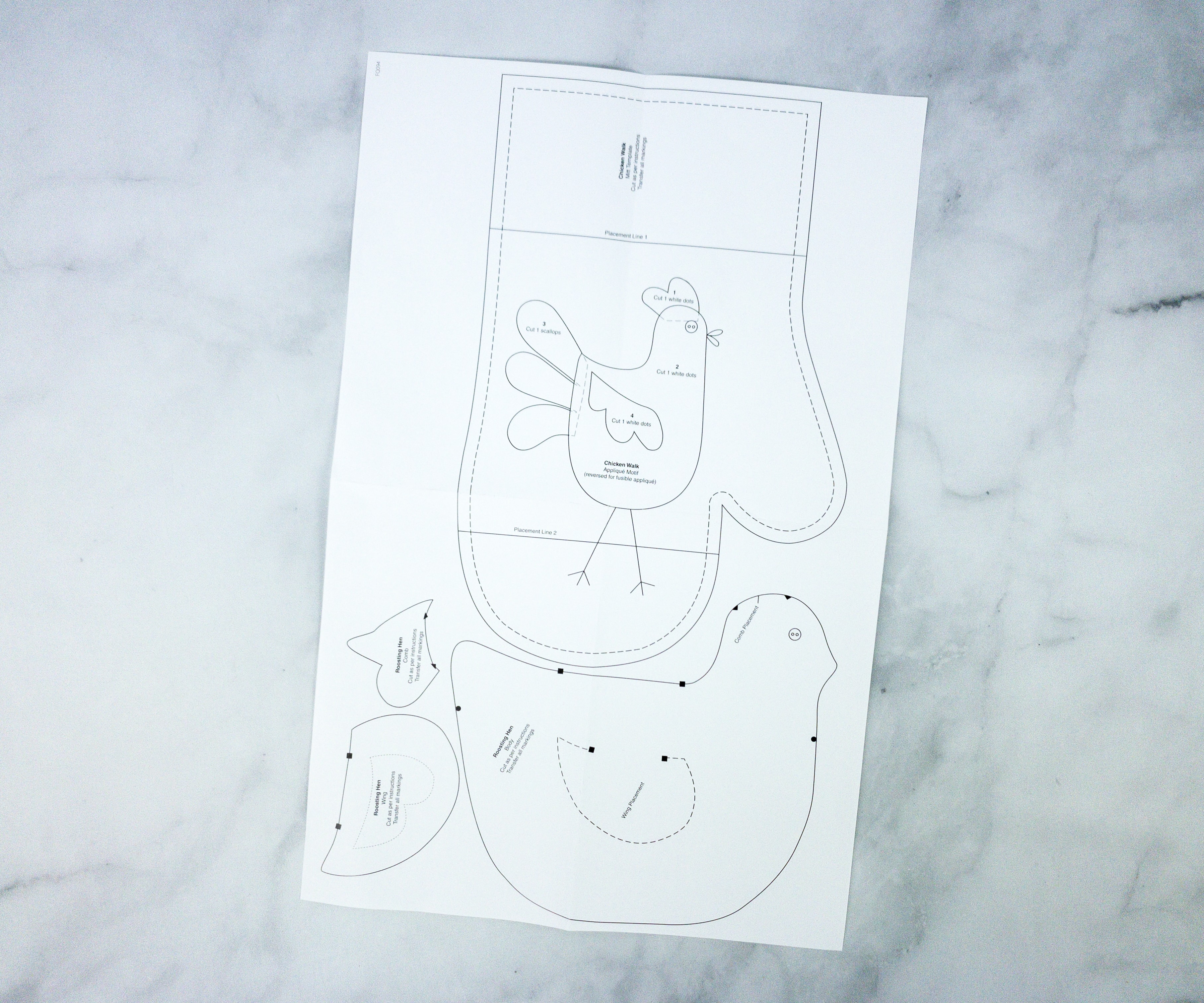 They also provided the template that you can use when cutting your fabric.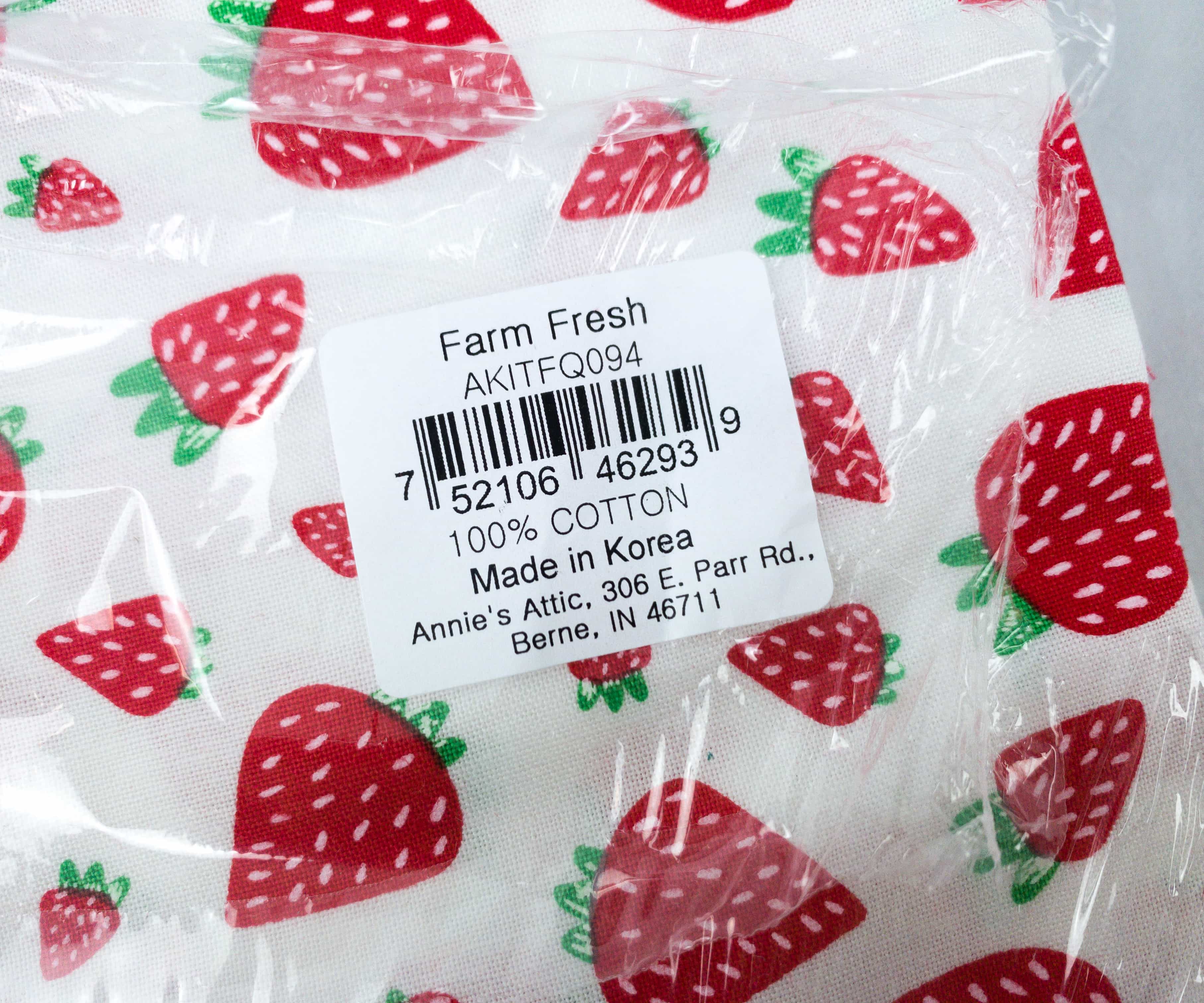 The fabrics are made from 100% cotton, and they are all fat quarters, measuring 18 in. x 22 in.
The fabrics are tied with a ribbon that looks like a tape measure.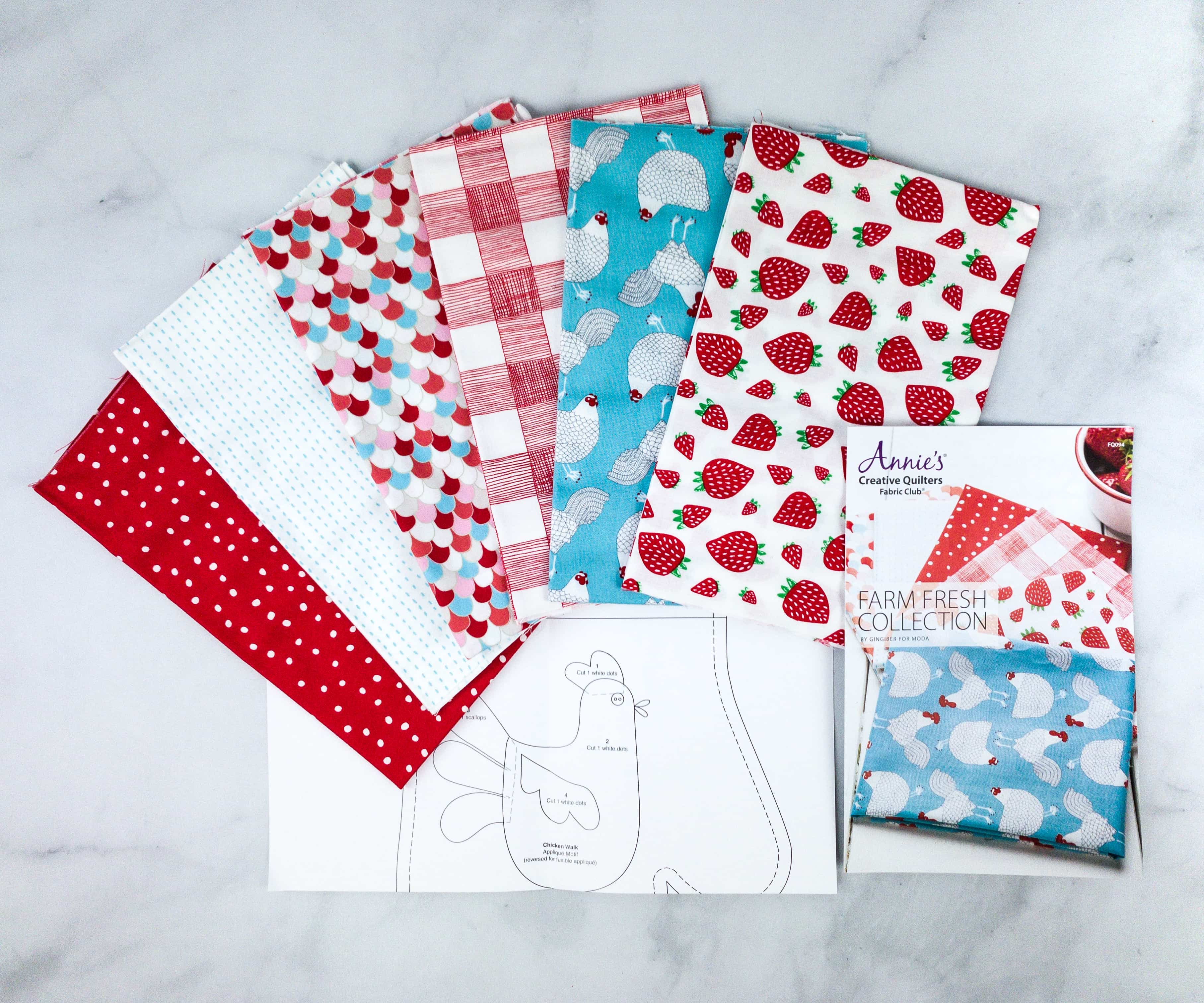 Here are all the beautiful fabrics this month!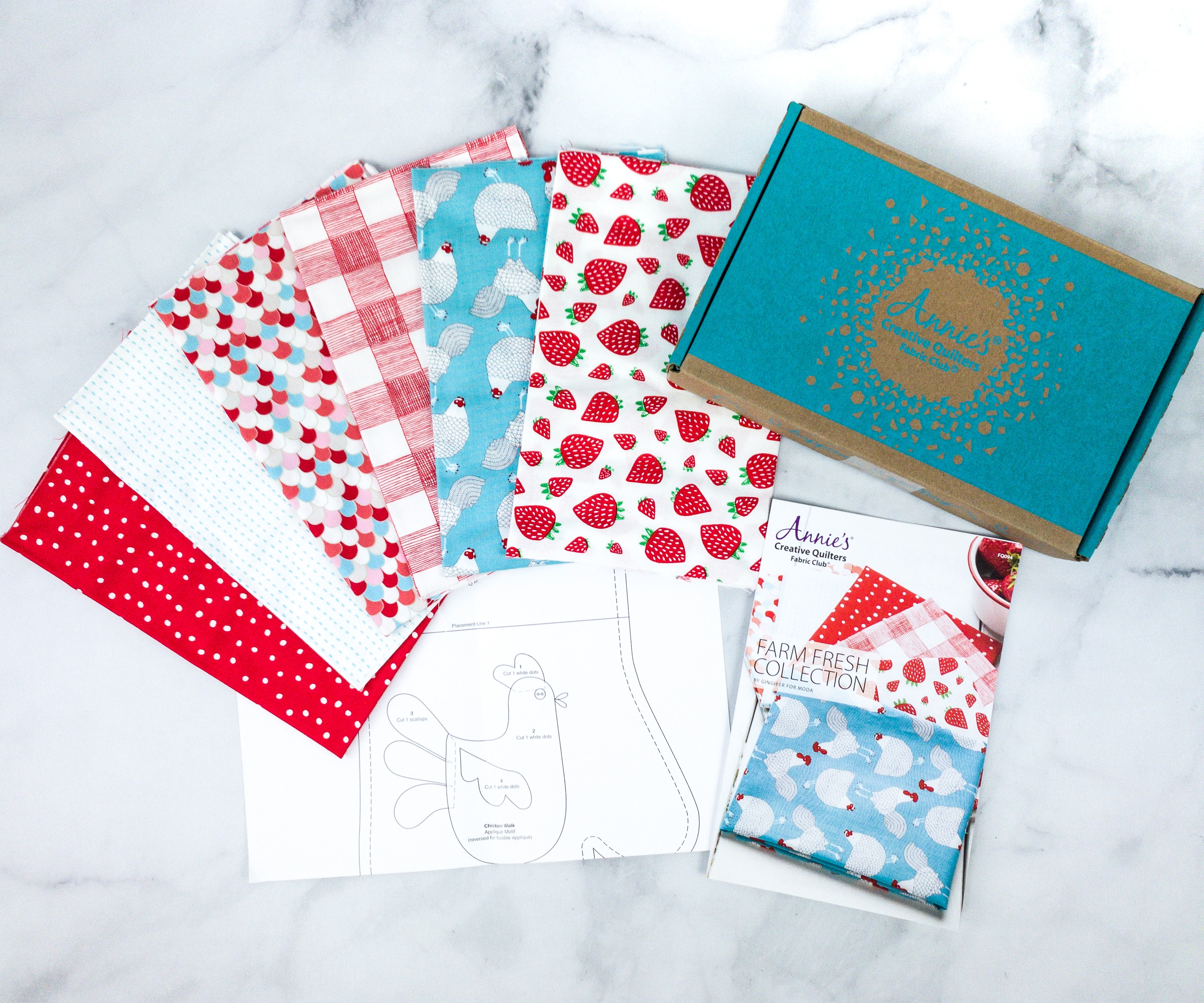 Everything in my box!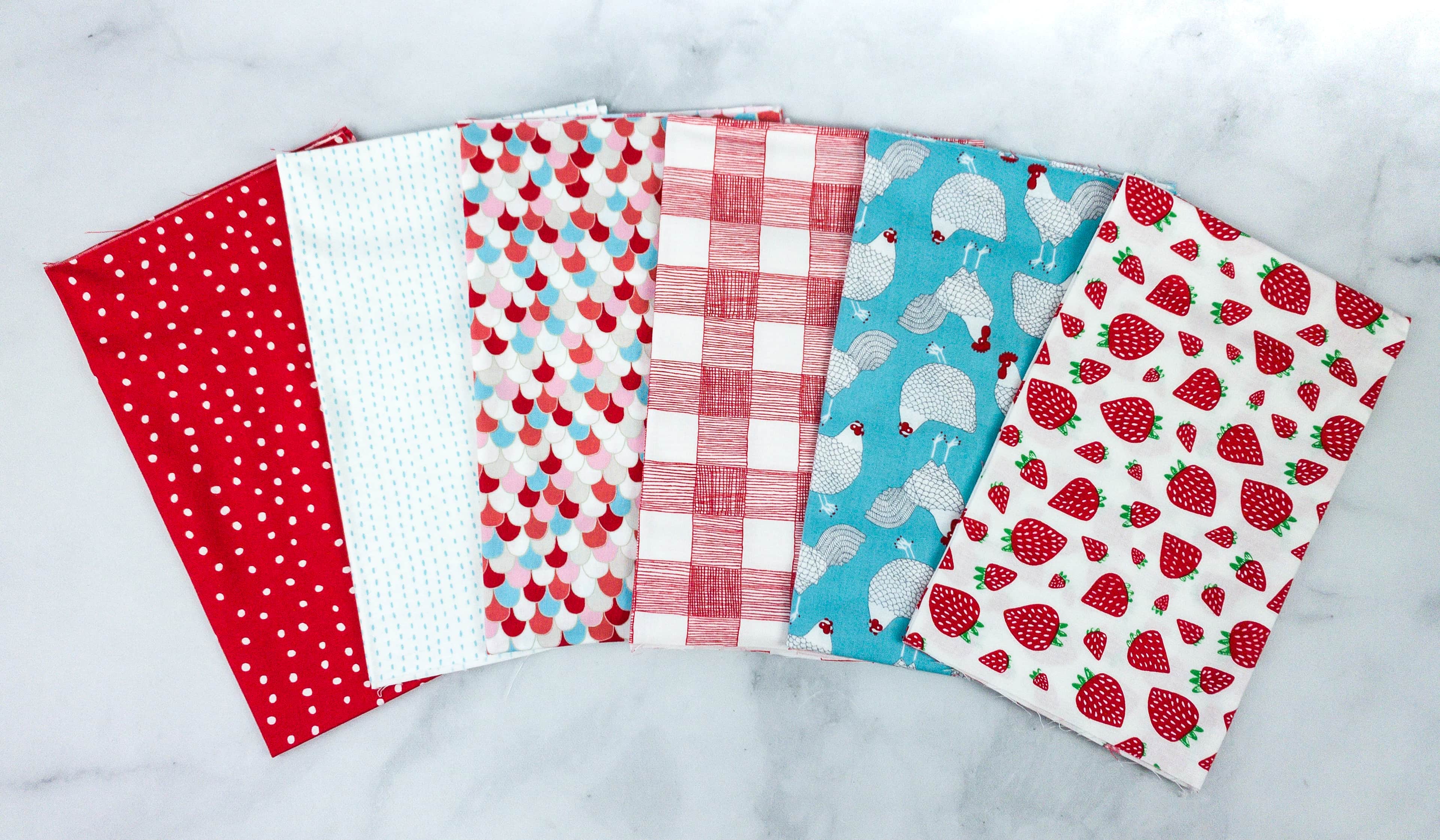 I received 6 fabrics, and they come in different varieties, patterns, and colors.
The collection of fabrics range from fancy florals to whimsical patterns, and even bold prints, all with beautiful blenders and balanced shades.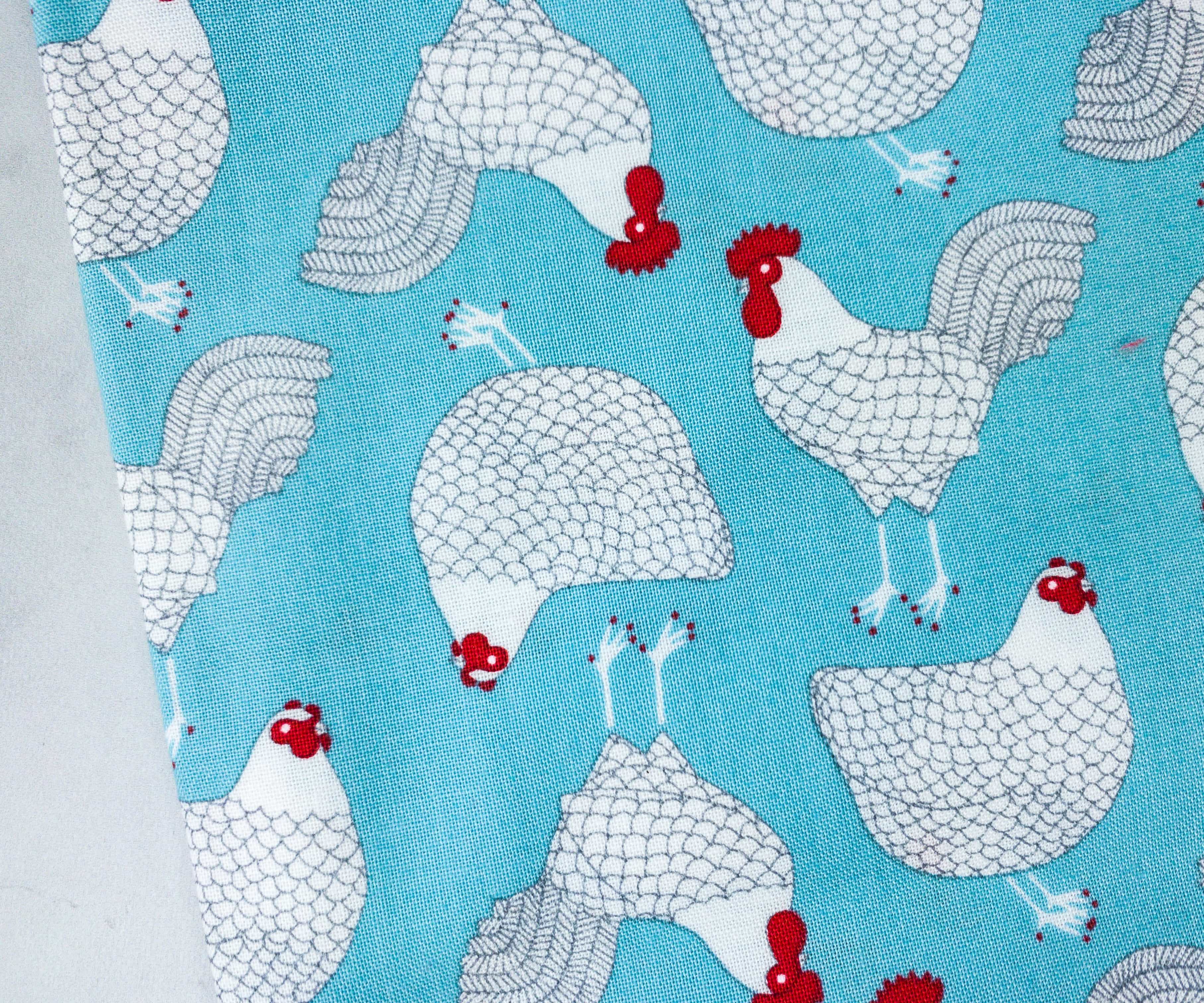 The first Farm Fresh design features hens!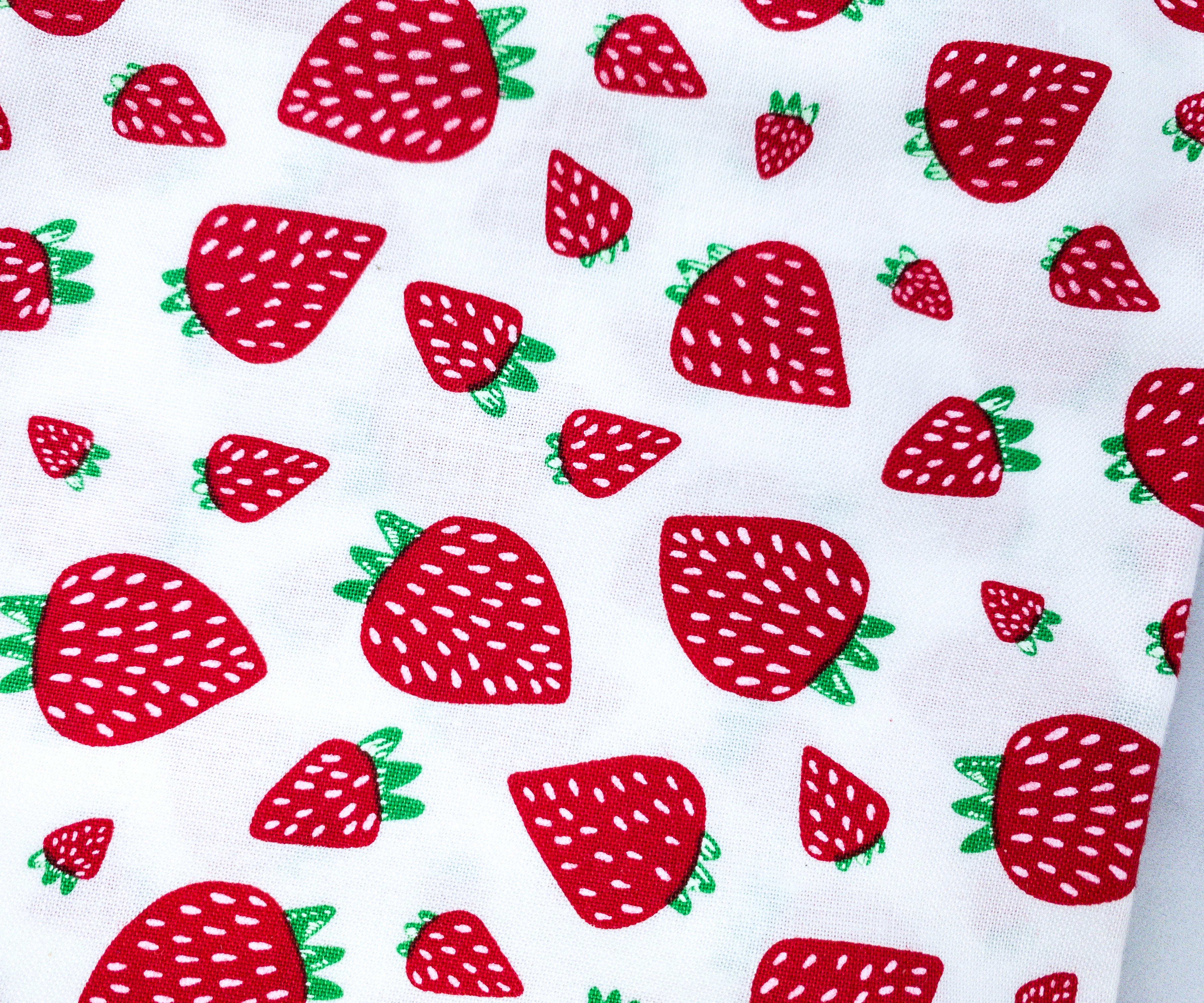 The next fabric is filled with big and small strawberry prints!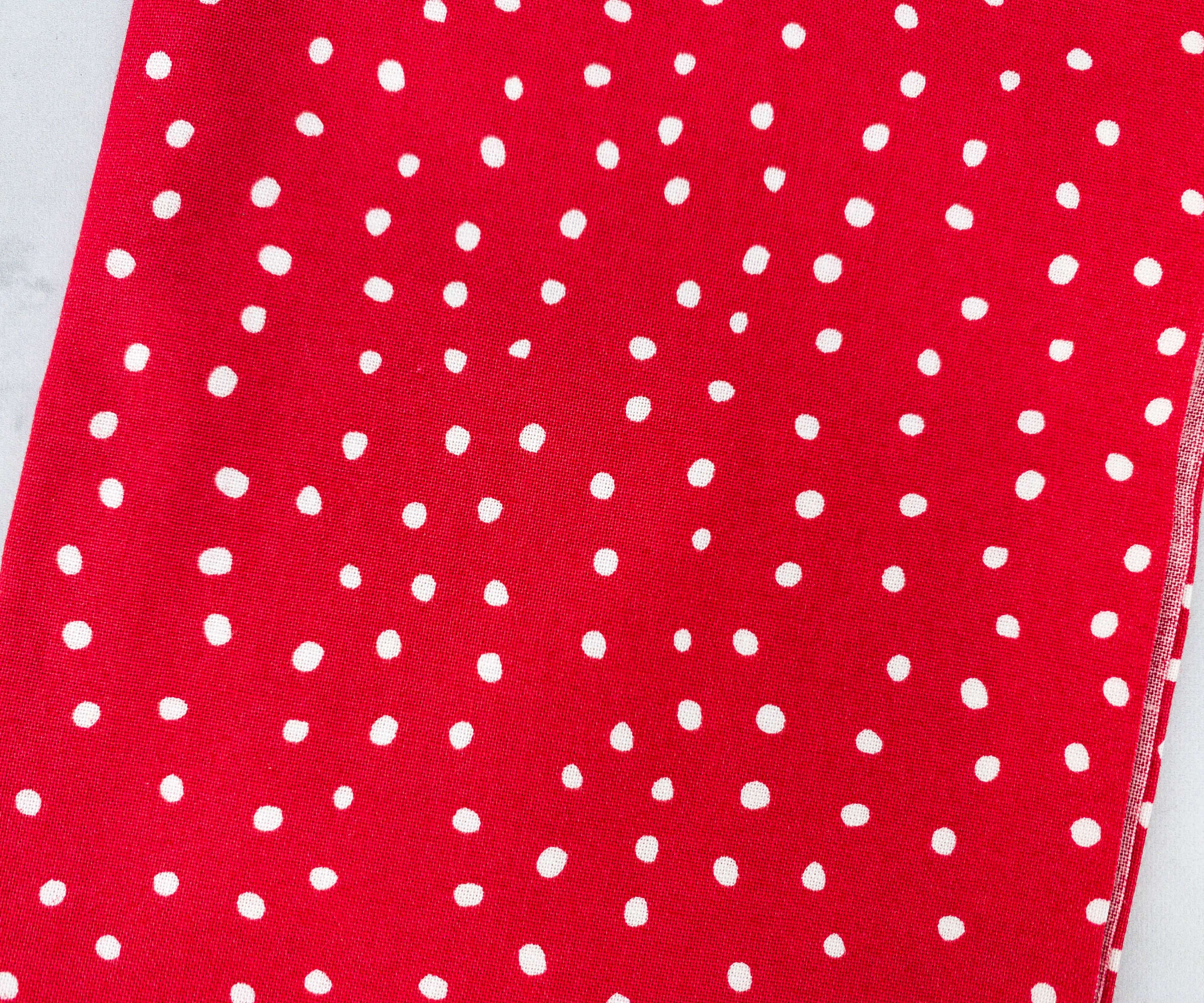 Another fabric matches the strawberries, as it has a red base color and white polka dots.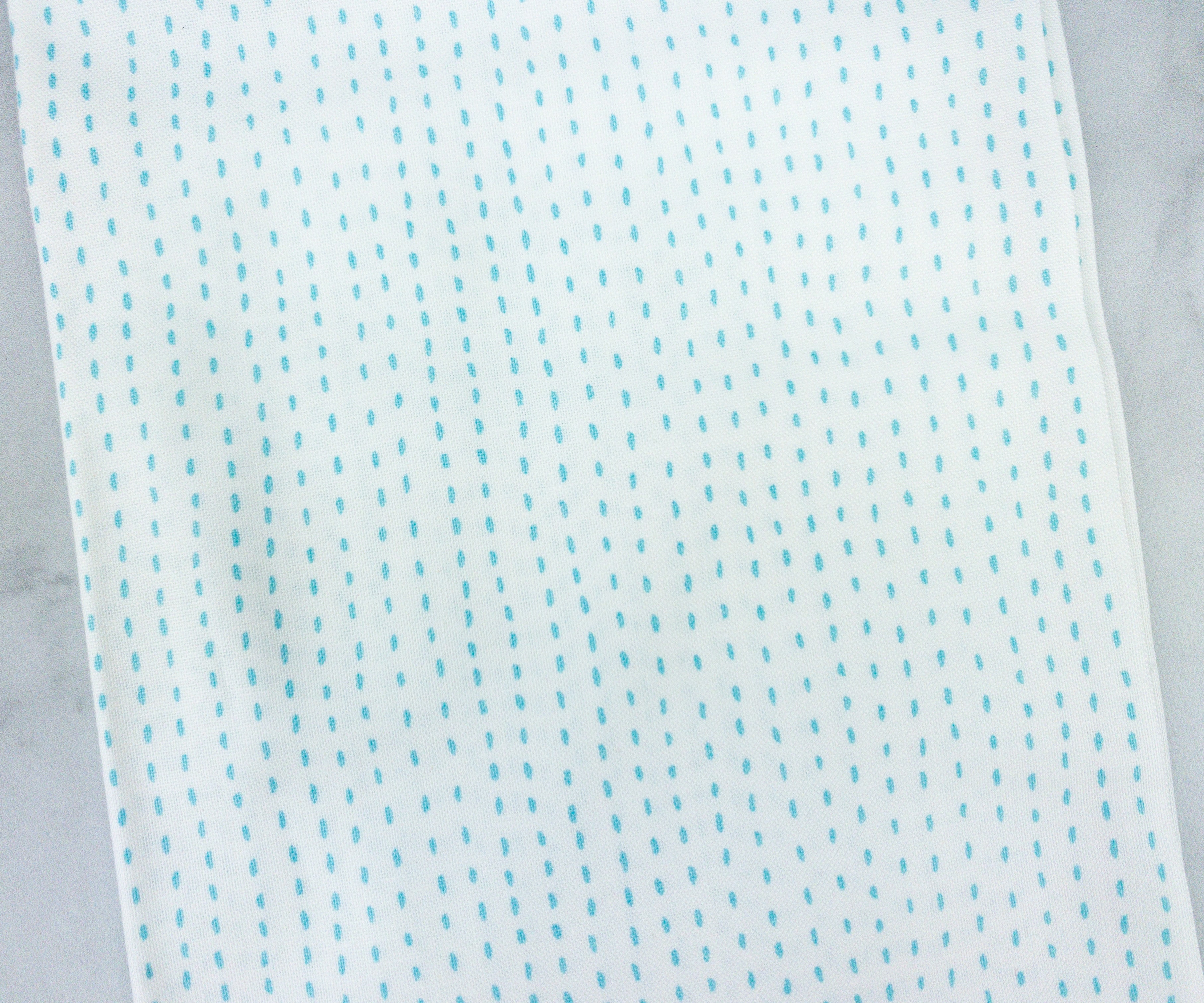 The next one is a simple white-based fabric with teal broken lines as a pattern.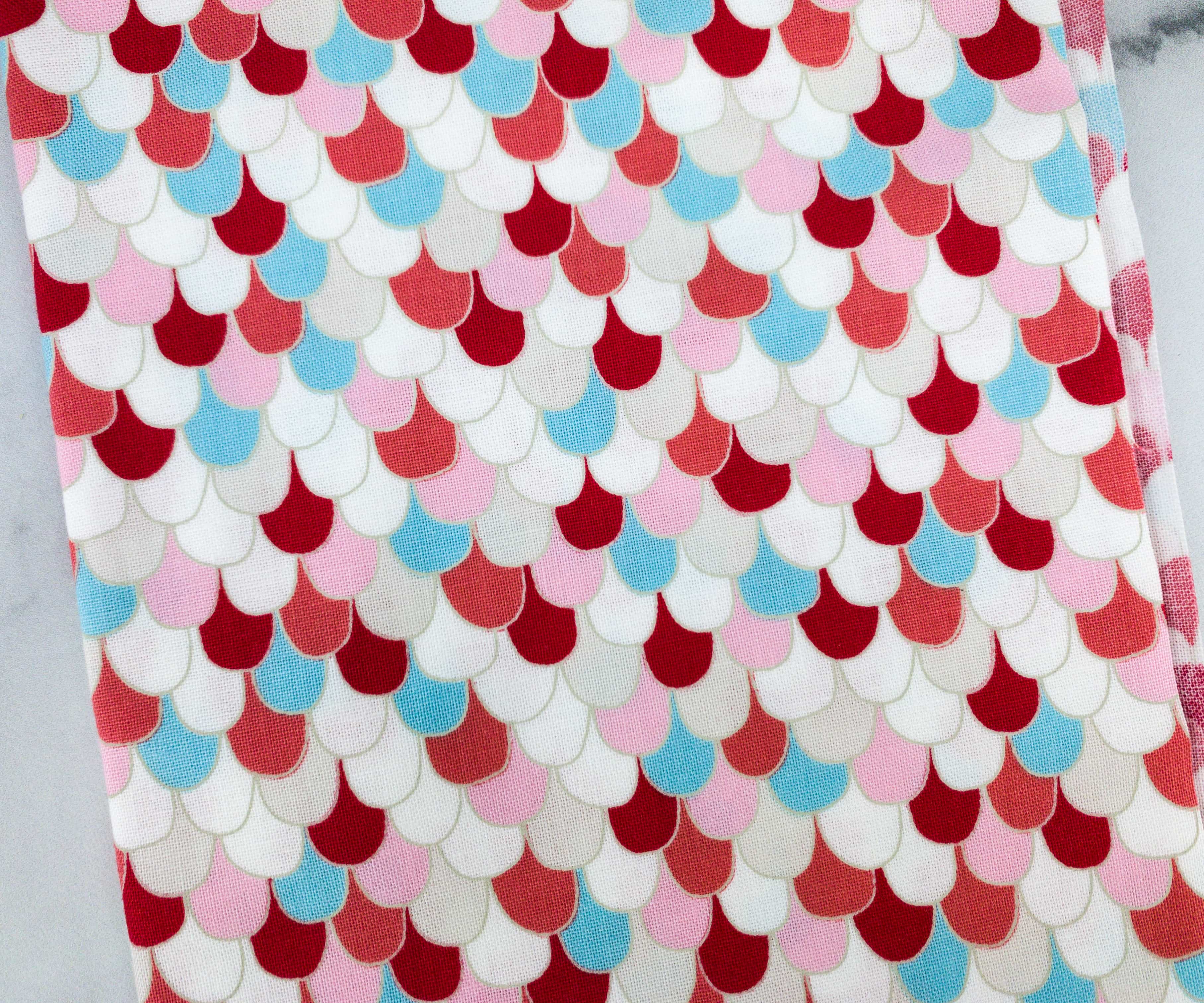 The next one looks like a fish's tail, but a colorful one! Red is the most dominant color in this fabric.
It's another classic-looking pattern, and it's the usual table cloth design, the red and white checkered pattern!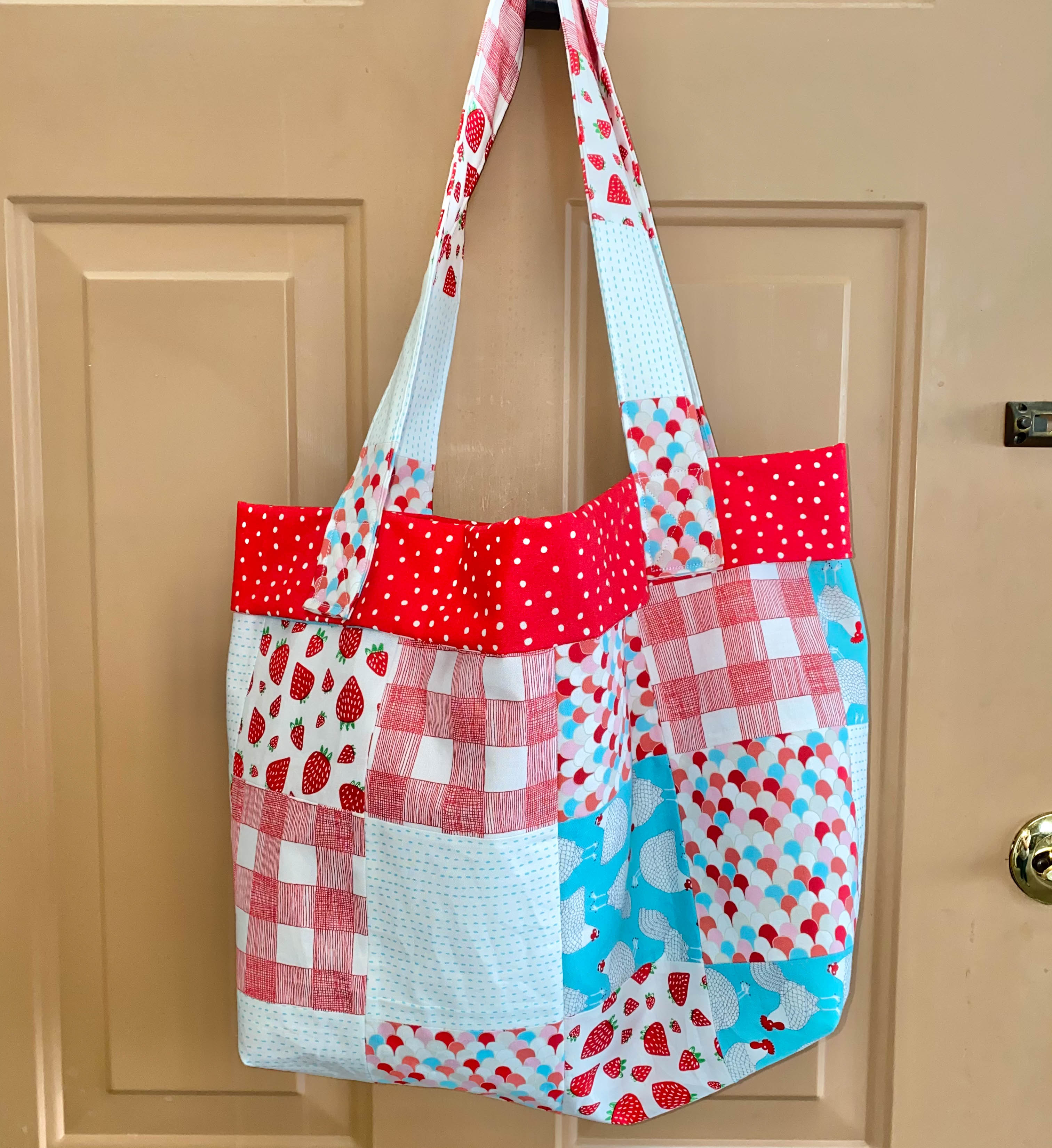 The suggested project was great, but I thought that the colors of the featured fabrics would look good on a bag, so I made one.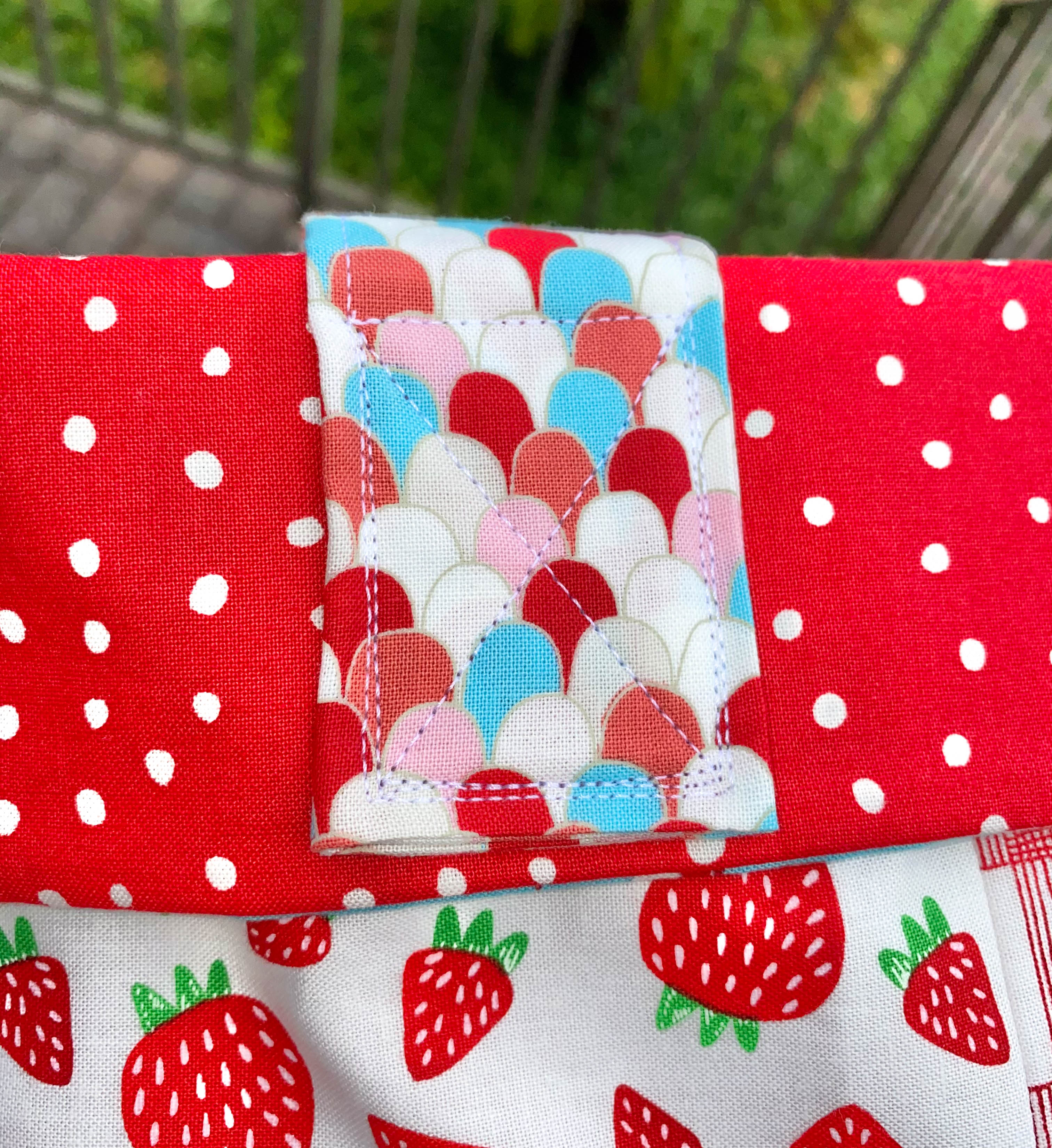 I made sure it's properly stitched, especially at the part where the bag itself and the handles join together.
I love how it turned out. The red fabric with polka dots made such an nice highlight!
The bag is also pretty spacious. This would be great for everyday use or collecting produce at the farmer's market!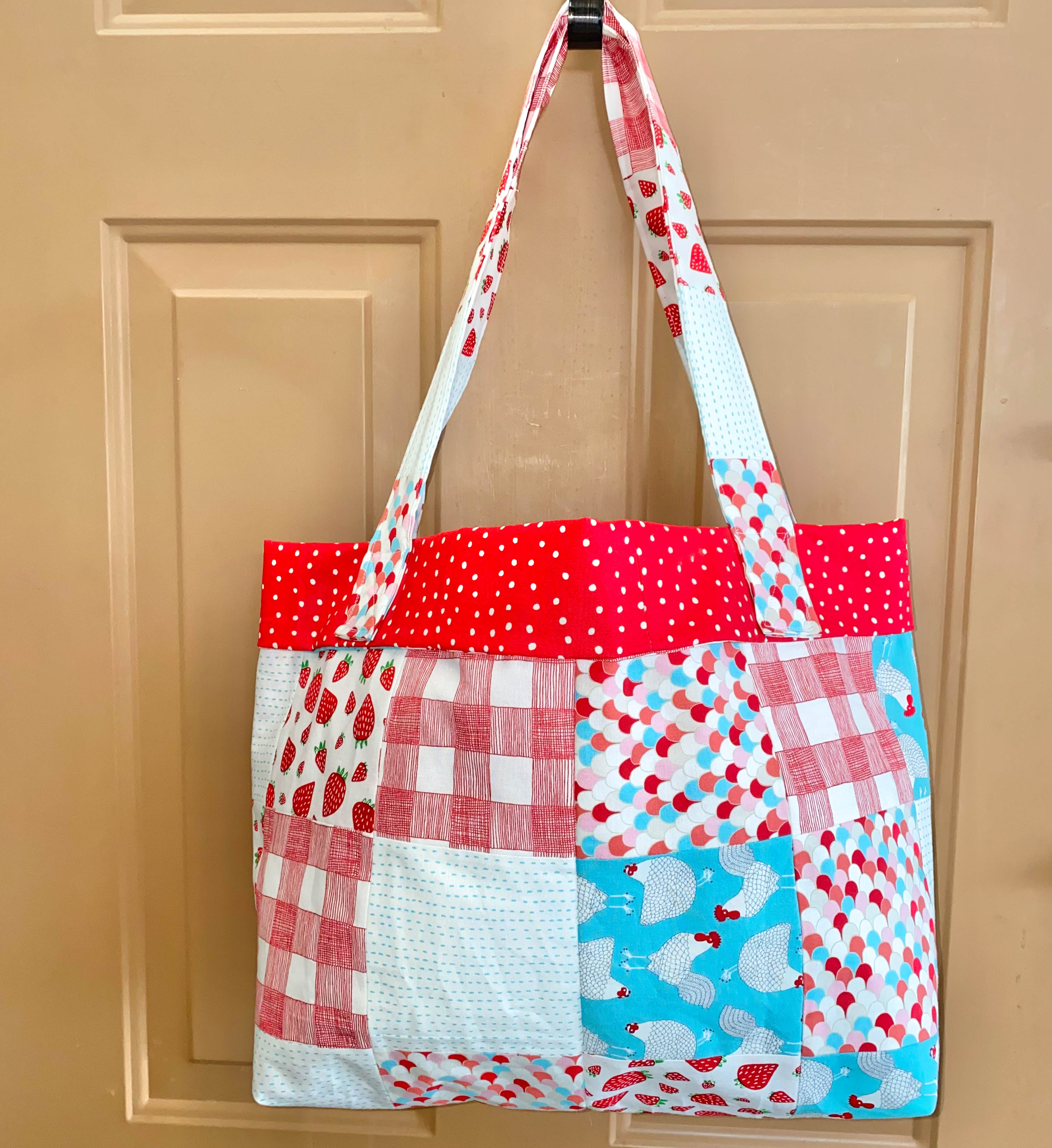 The handles are wide, so it's really sturdy!
Quilting is a fun way to sew and make new crafts! Annie's Creative Quilters Fat Quarter Club made it easier for us to get different patterns, colors, and styles of fabric, without the need to go out of the house and into fabric shops! It's also great to know that the fabrics came from different awesome fabric designers, so we know that they're high-quality. There's an included pattern in the box, but if you have a different project in mind, that's okay too! I used the fat quarters to make a tote bag and I love it. I made sure it's spacious enough to fit a notebook or a book, along with my daily essentials. This subscription is such a good way to make sure that I have enough stash of new fabric to work on. The fabrics are so pretty and I didn't have problems quilting them at all!
What do you think of Annie's Creative Quilters Fat Quarter Club?
Visit Annie's Creative Quilters Fat Quarter Club to subscribe or find out more!