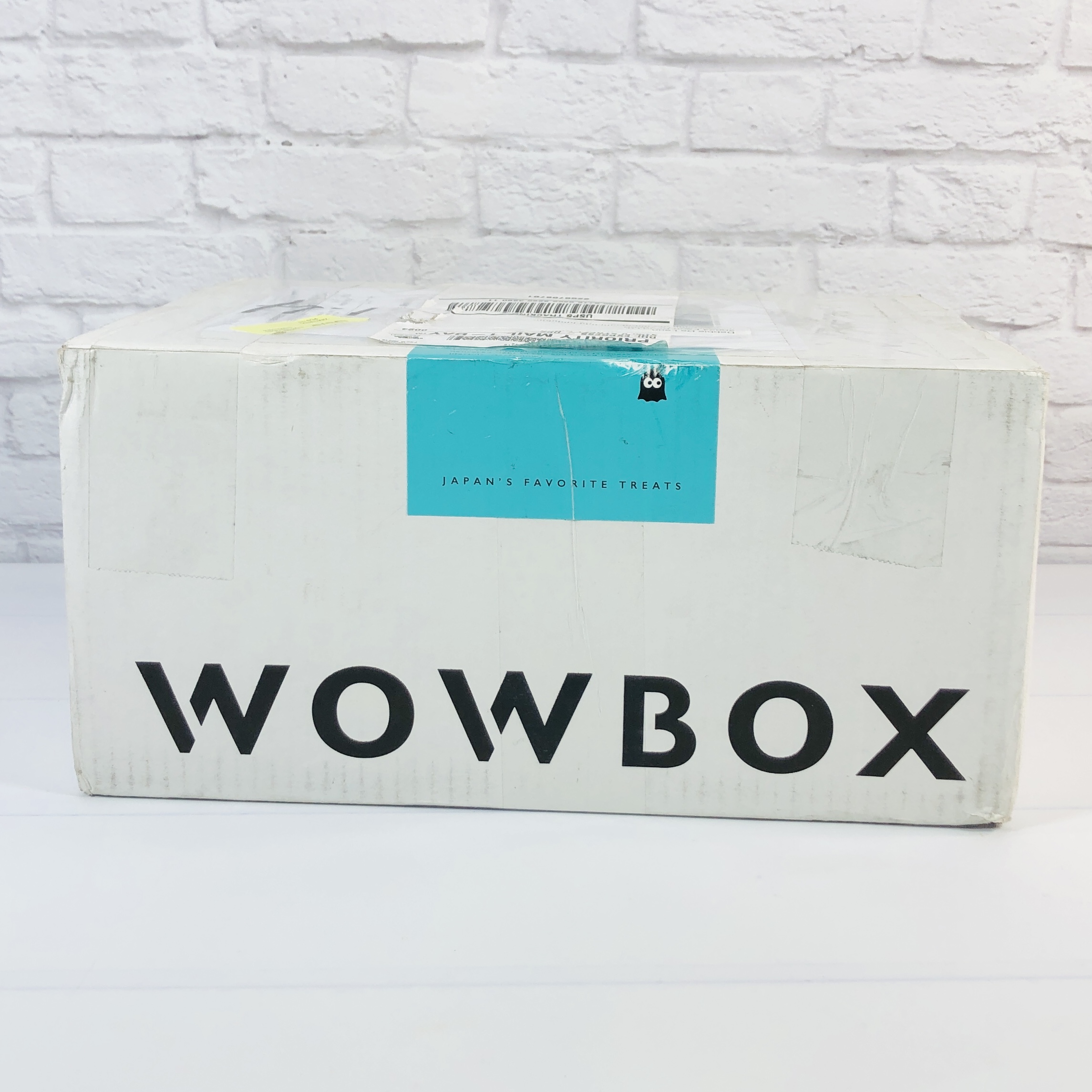 WOWBOX is a subscription from Japan that sends delicious snacks and sweets. They offer two choices: The Tabi Box and the Omiyage Box. I am reviewing the Omiyage Box. This is the April box, which is no longer available. If you sign up from now until the end of April, you will receive one of the May Kyoto boxes.
Tabi means journey or travel while Omiyage means souvenir in Japanese. Tabi Box will take you on a journey to different cities every month with premium treats selected from local artisans and historical shops. Omiyage Box has mix selection of local shops and national brands with limited regional flavors that'd be a perfect monthly 'omiyage' from Japan to you!

Both Omiyage Box and Tabi Box will feature a new city or special theme every month, taking you to explore Japan's 47 prefectures unique flavors.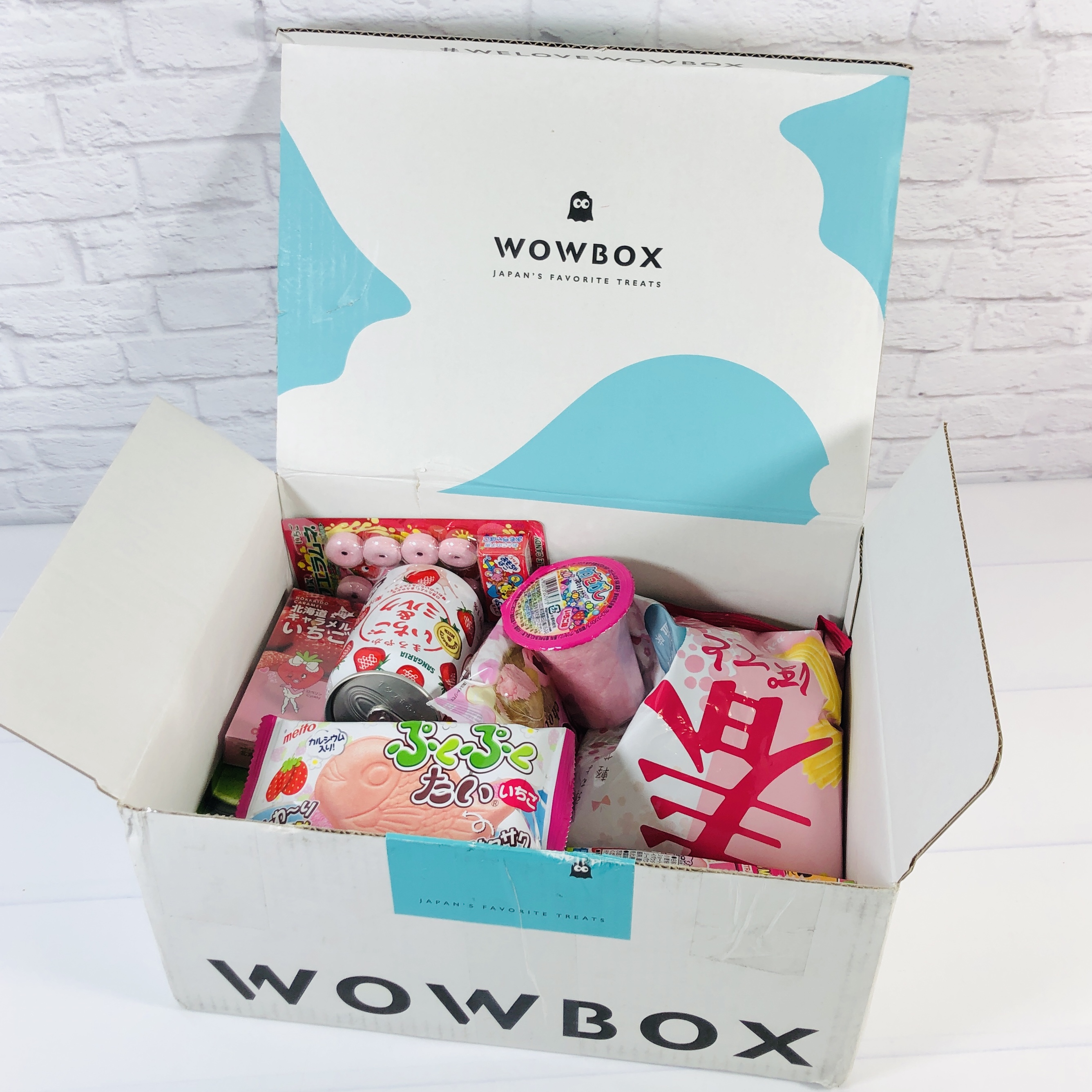 The presentation is simple, my items were shipped in a box with bubble to keep everything from shifting.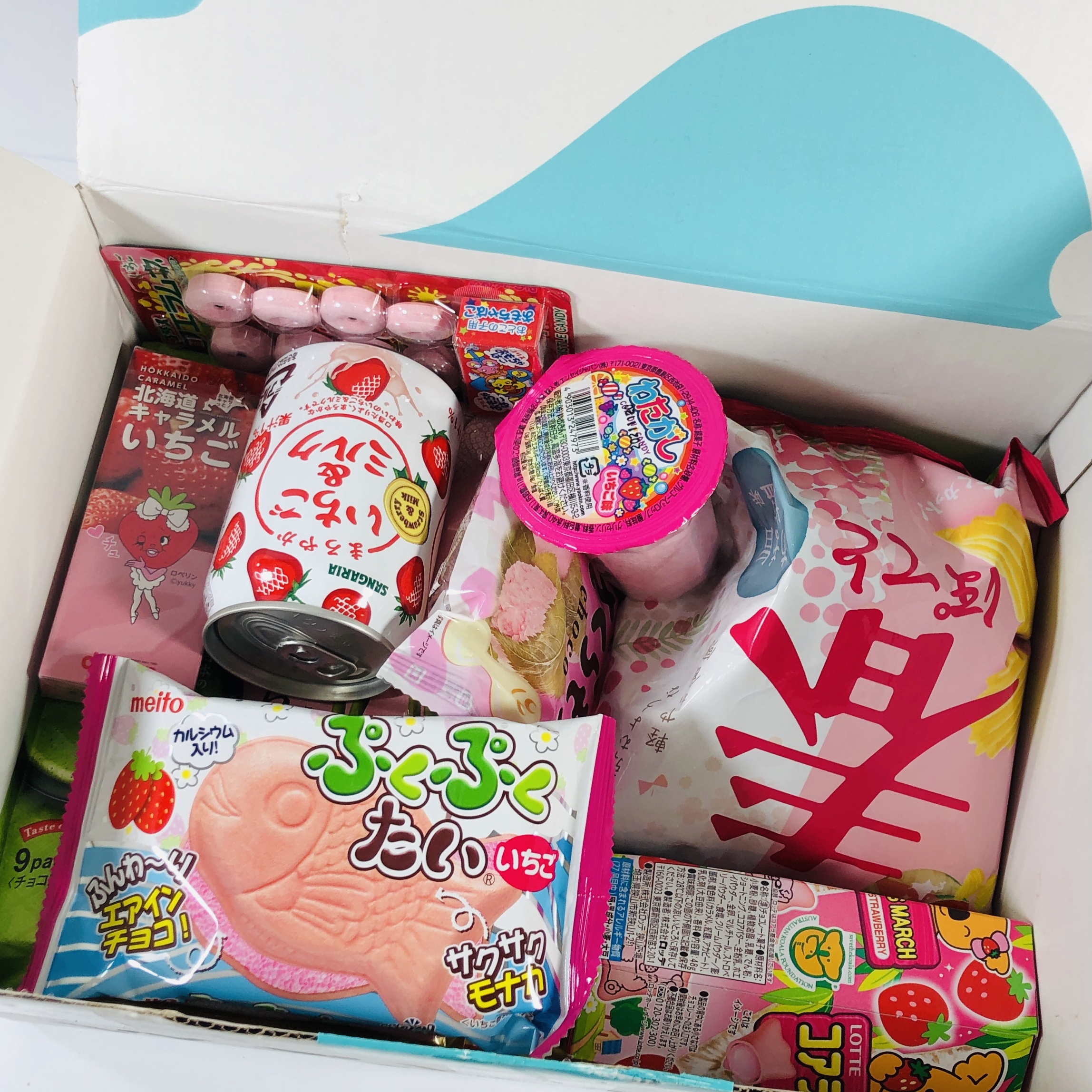 So colorful!
Everything in my box! This is the April Sakura Box and it shipped directly from Japan!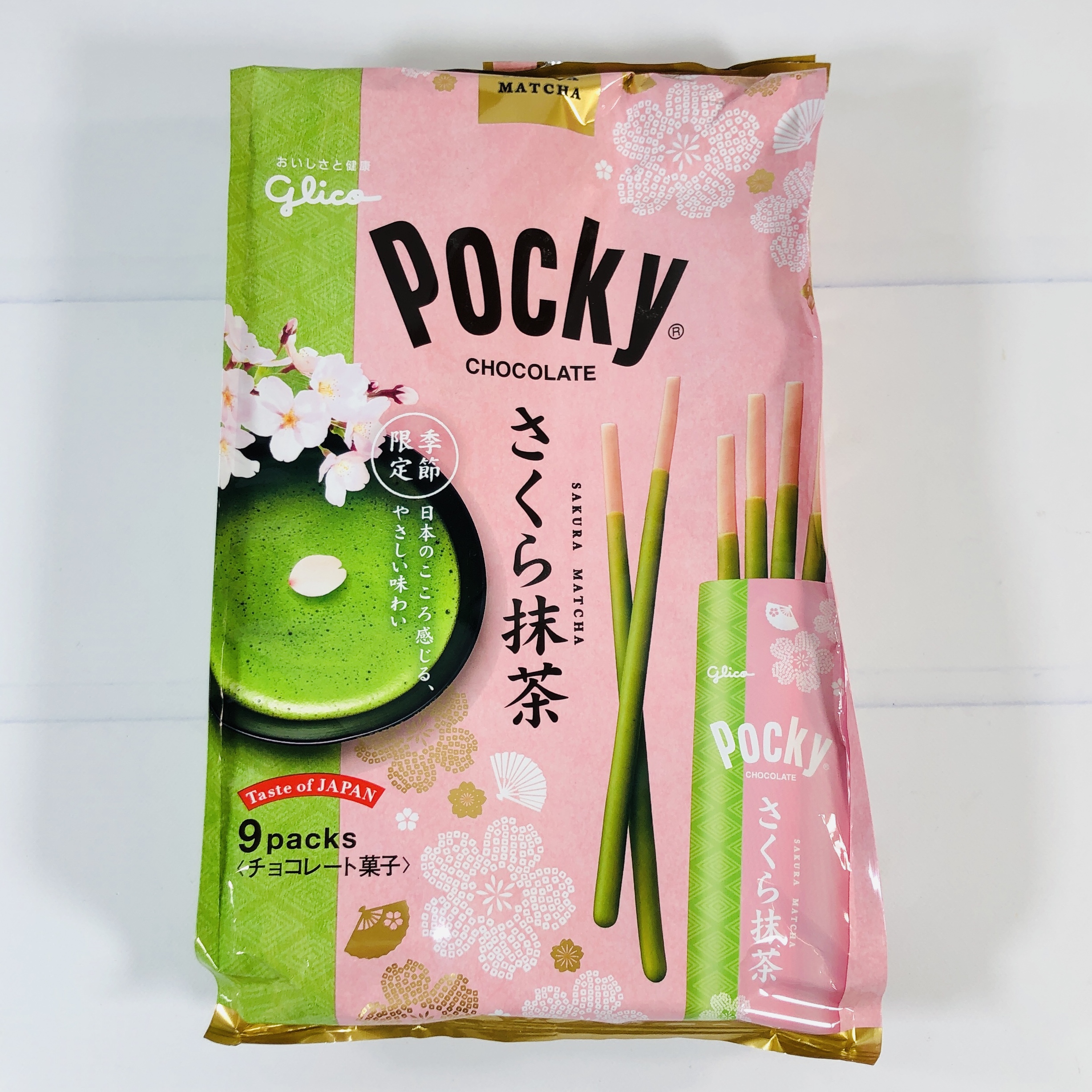 Glico Pocky Sakura Matcha 
A fun Pocky with a combination of sakura and matcha flavors! Chocolate that uses Uji matcha with umami richness, covering the pretzel that contains sakura leaf extract.
There were 9 individually wrapped packs in the box, perfect for tucking into a lunchbox or backpack.
It's possible I ate one of the sticks before putting them down on the plate. Pocky are a not too sweet cookie base with flavored candy coating. The cookie is pink because it is flavored with sakura, or cherry blossoms. The white candy coating is flavored with matcha green tea and you can actually taste the matcha flavor.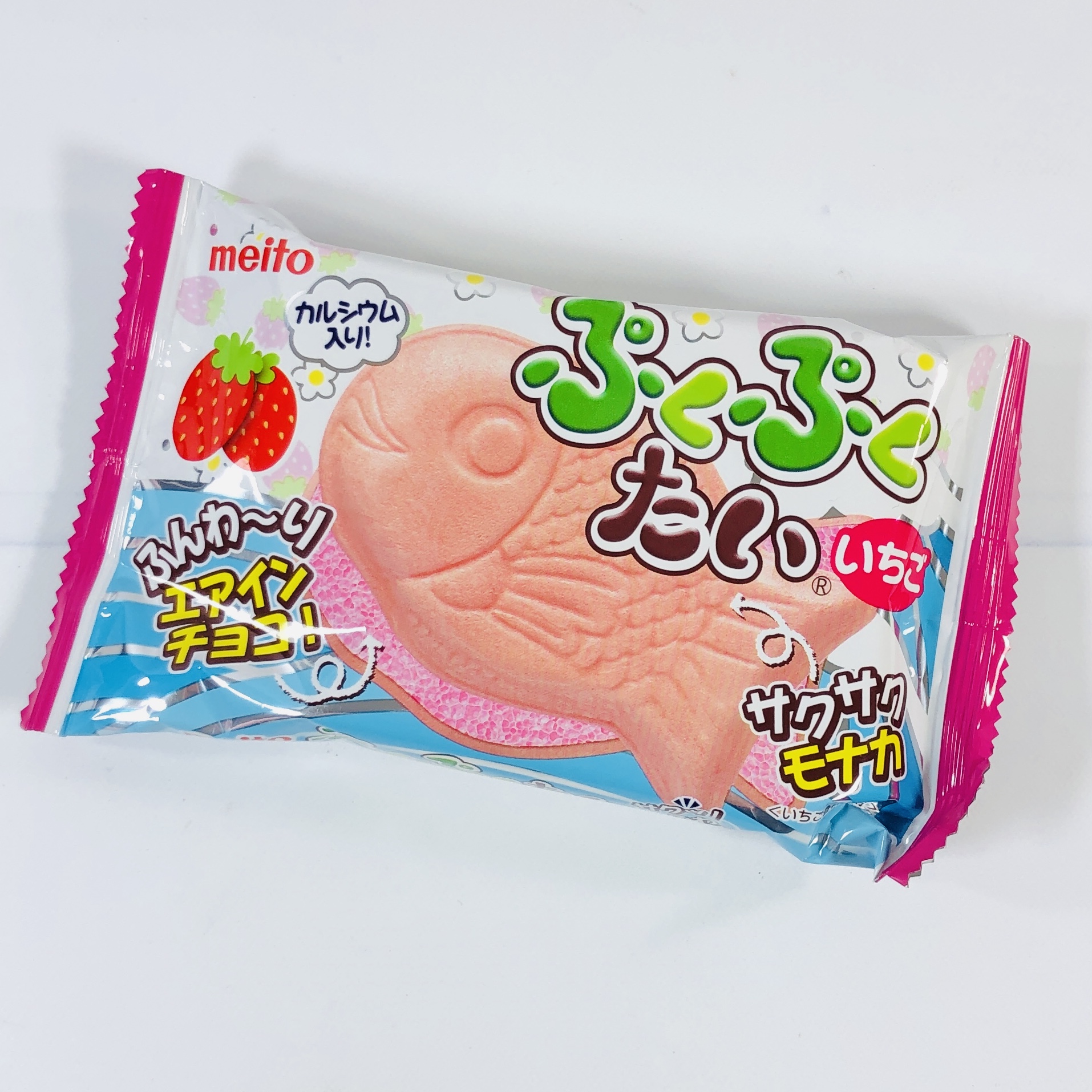 Puku Pukutai Strawberry
A unique strawberry-flavored air-in chocolate in the shape of a fun taiyaki-shaped wagashi.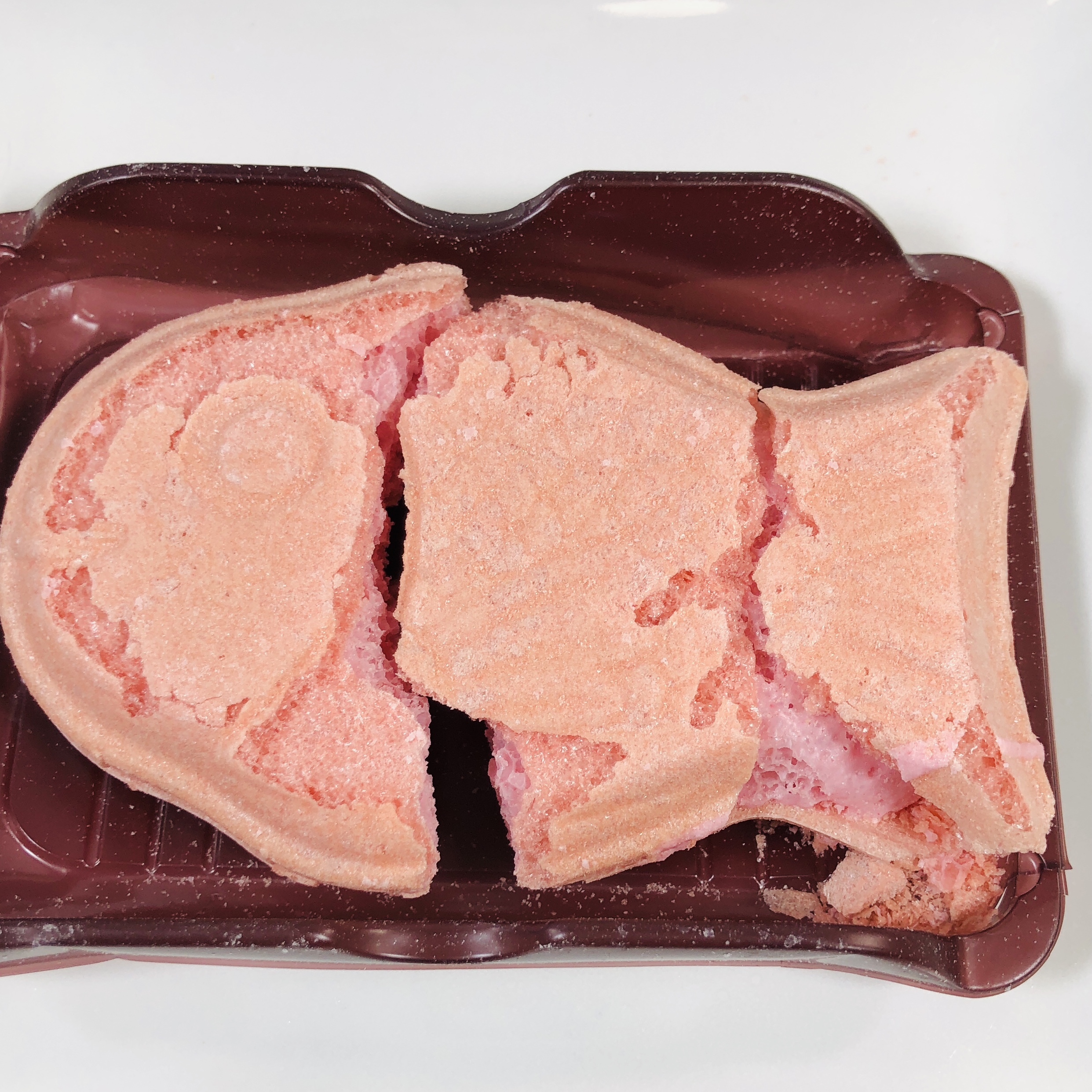 The poor fish was in pieces but while it might not make for a pretty picture, it was easier to share with my family. The outside is a classic wafer cookie while the inside is aerated strawberry white chocolate with a light as air texture. Most strawberry flavored candies remind me of Carnation Instant Breakfast, including this one.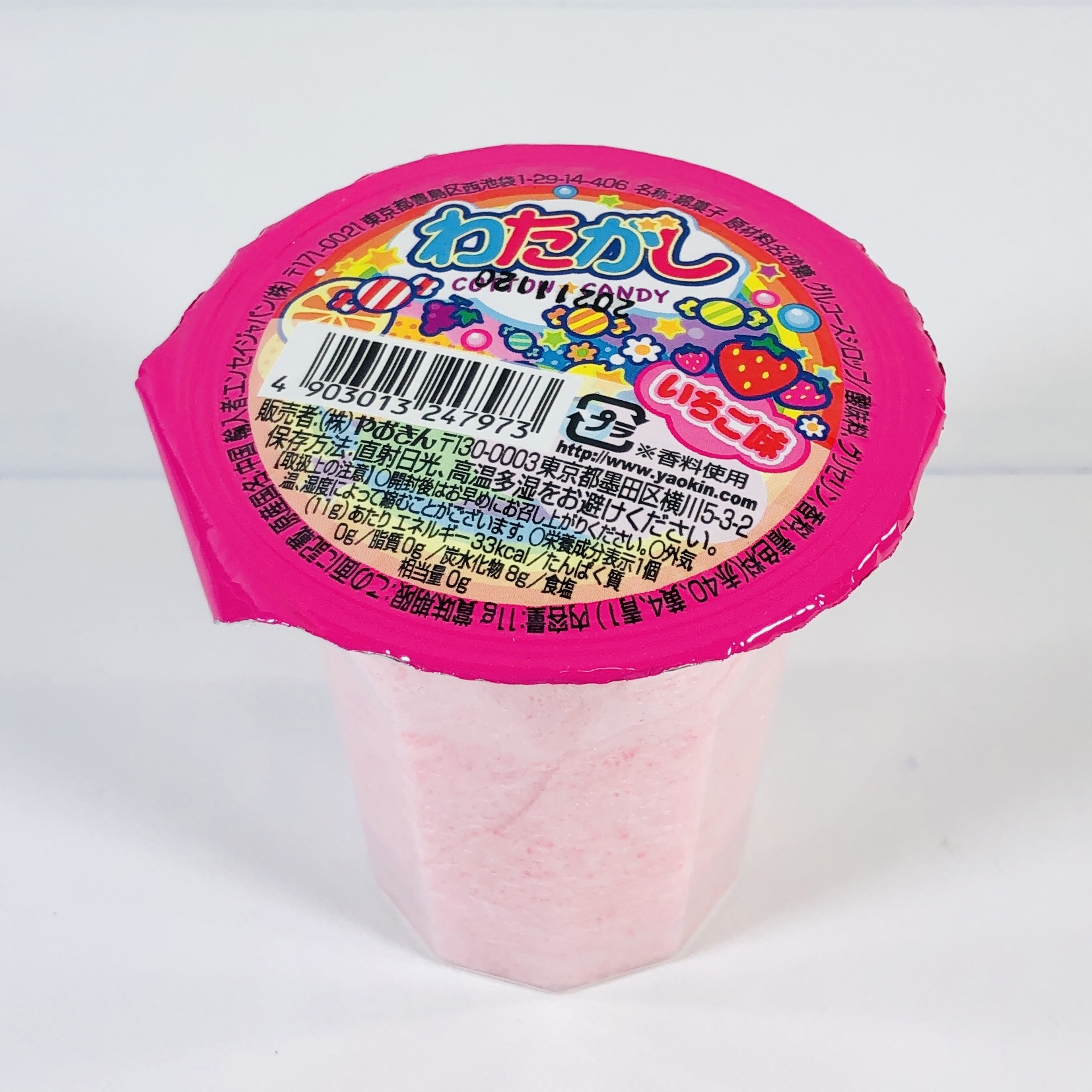 Cup Cotton Candy Strawberries
A nostalgic cotton candy snack in a convenient mini cup! Enjoy this strawberry flavored cotton candy that will make you feel like you are in a carnival!
I really don't know what else to say about this, it's strawberry-flavored cotton candy! I will say that I appreciate the portion control container, much better than eating a huge floofy head of candy on a stick!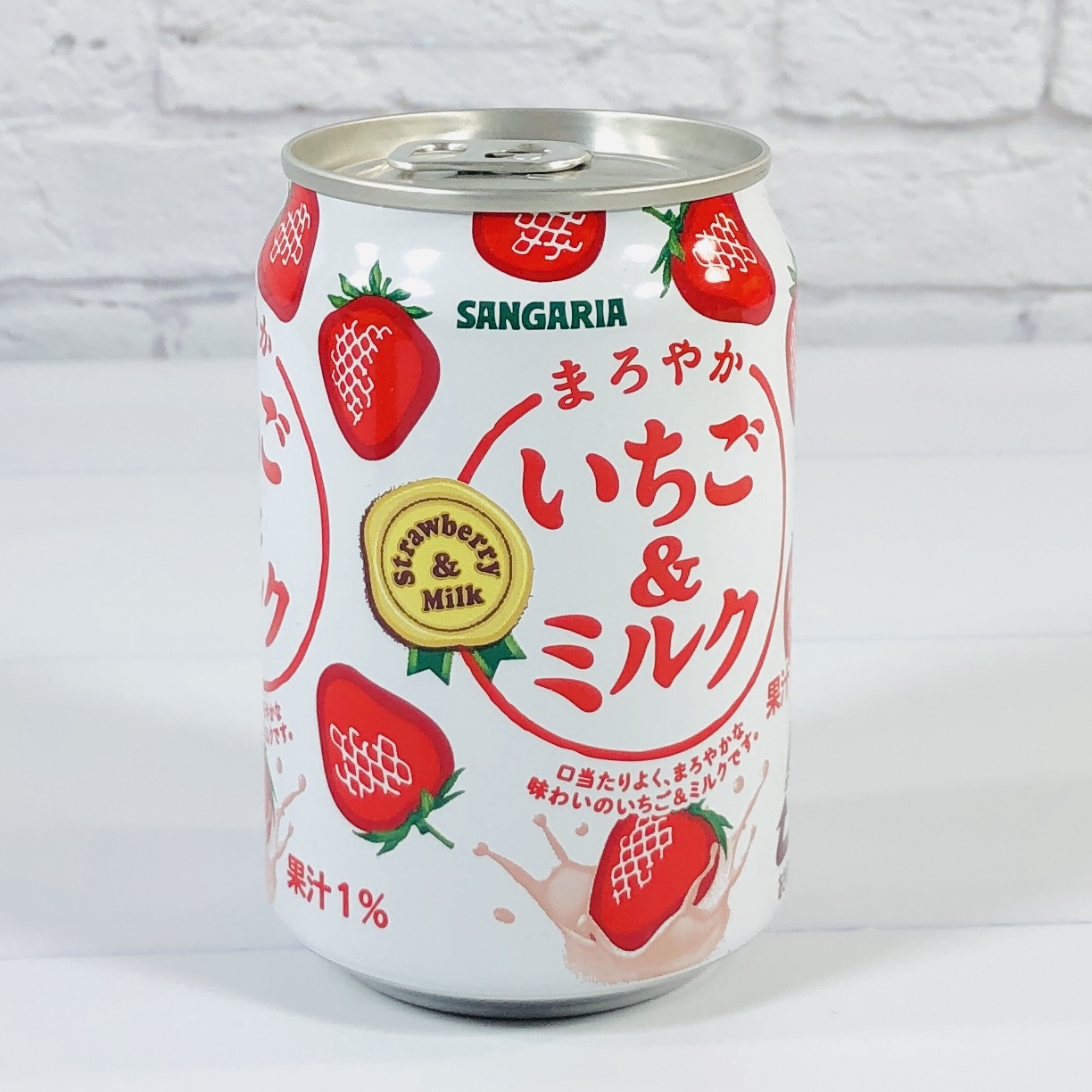 Sangaria Mellow Strawberry & Milk
This rich drink has a gentle taste that exquisitely combines the moderate sweetness and sourness of strawberries and the mellowness of milk into a perfect drink!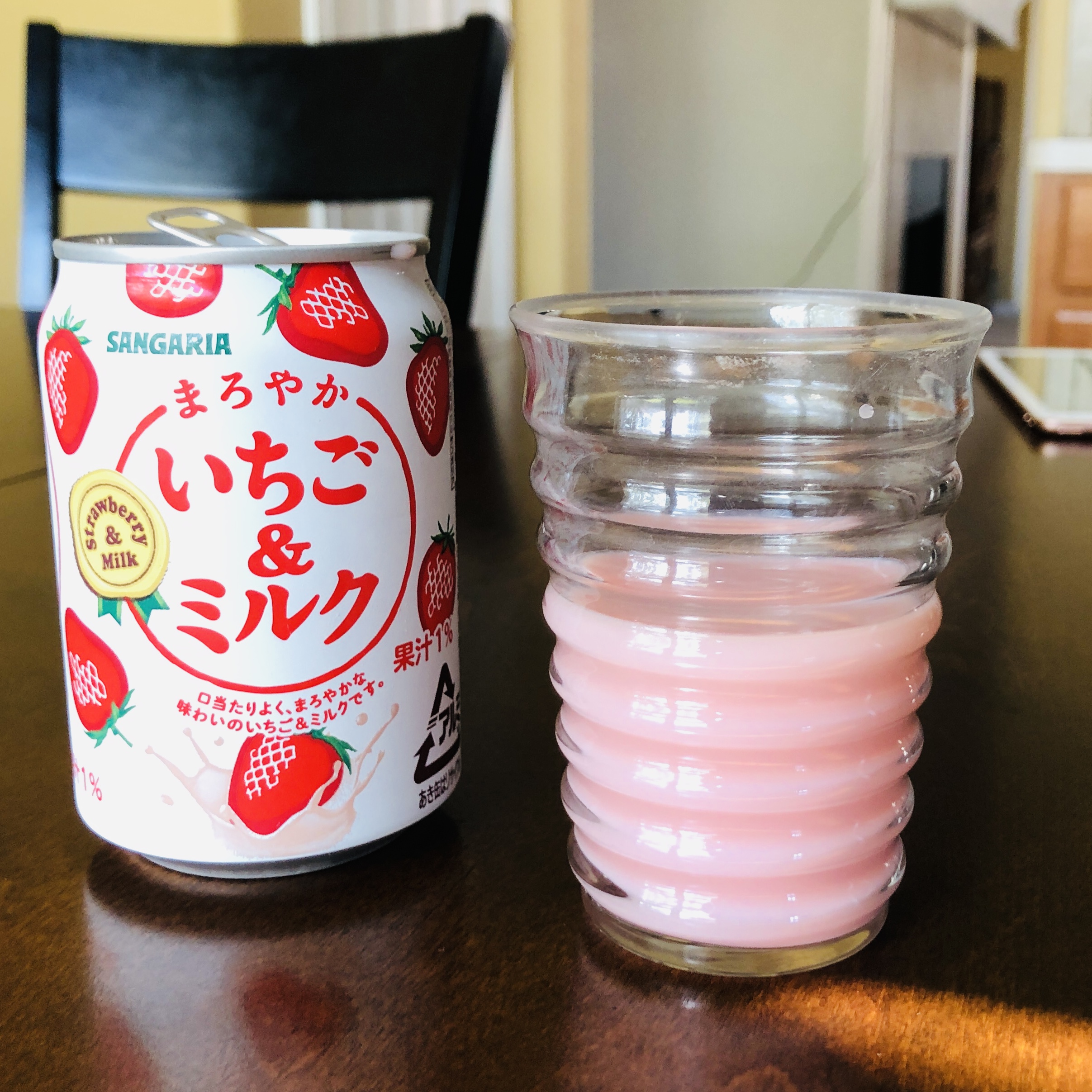 It's pink milk! I liked it, it was sweet and creamy. My daughter thought it had a weird taste but it sort of tasted like evaporated milk to me, maybe that's what she was talking about.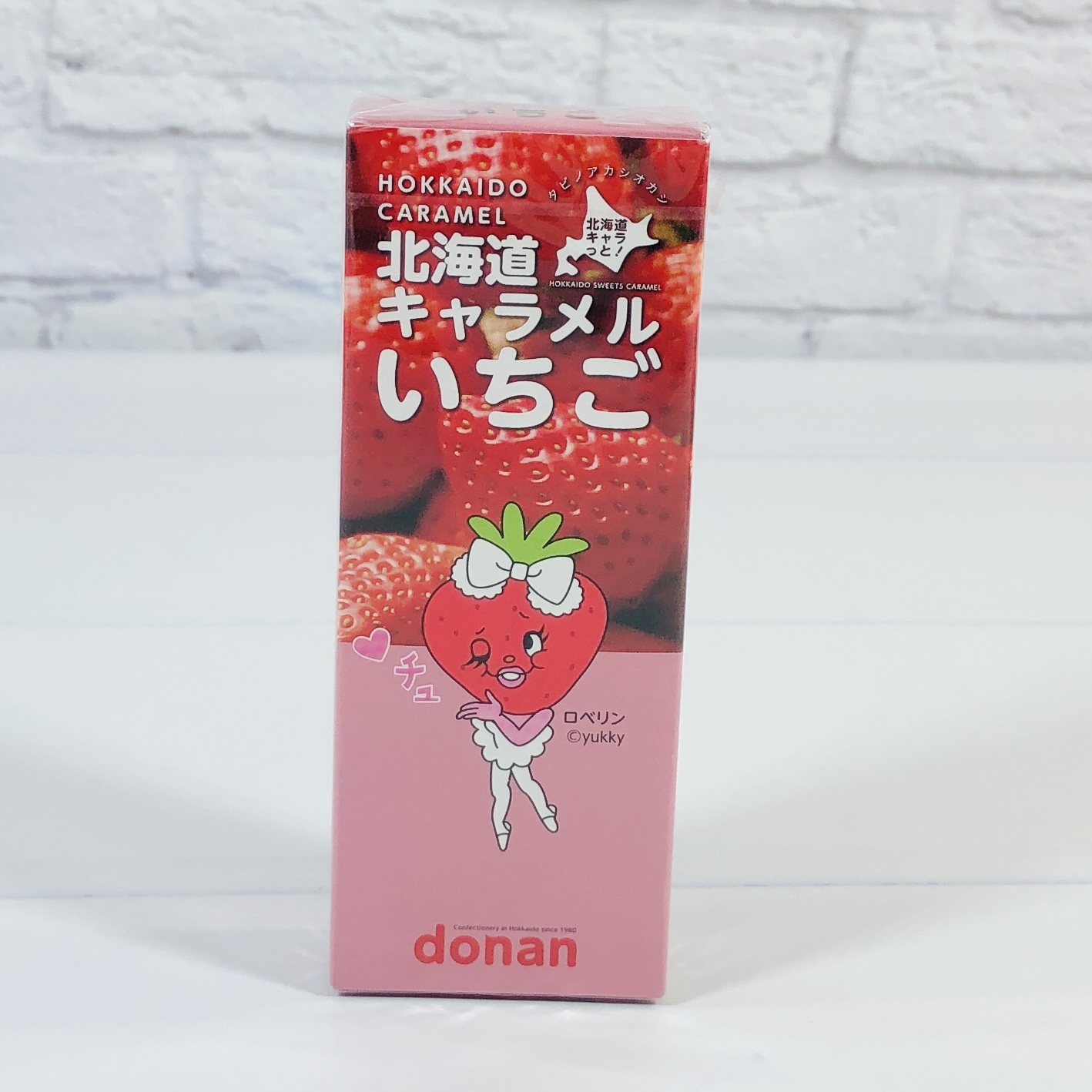 Hokkaido Strawberry Caramel
Enjoy this limited strawberry flavored caramel candy that fills your mouth with juiciness! Using strawberry powder from Hokkaido, it is deliciously finished for a pleasant sweet candy.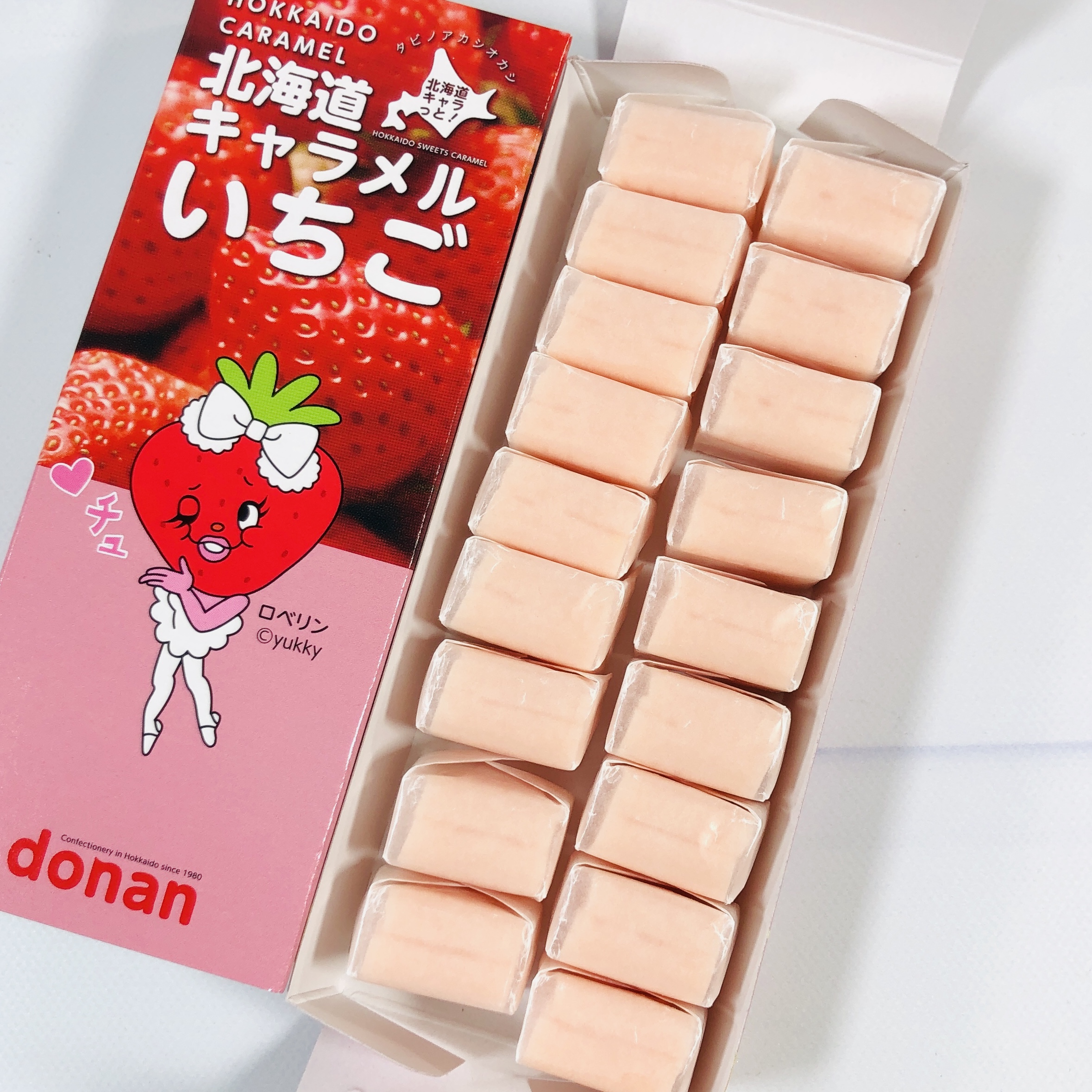 There were 18 individually wrapped chews in the box.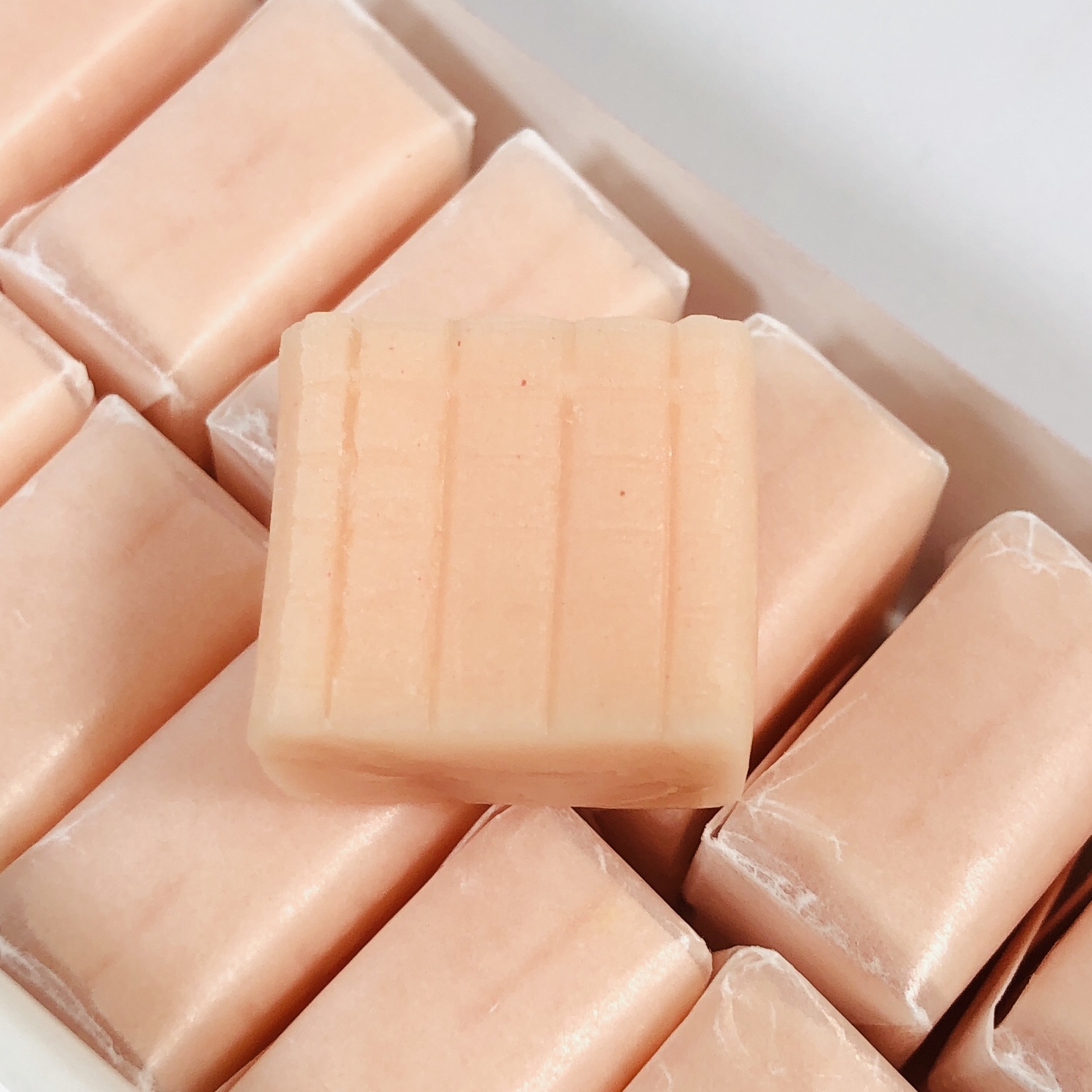 Strawberry caramel isn't the best name, they had a hint of fruity flavor and no caramel flavor at all, I guess caramel is another word for "chewy candy" in this instance. Think Starburst but with a lighter flavor.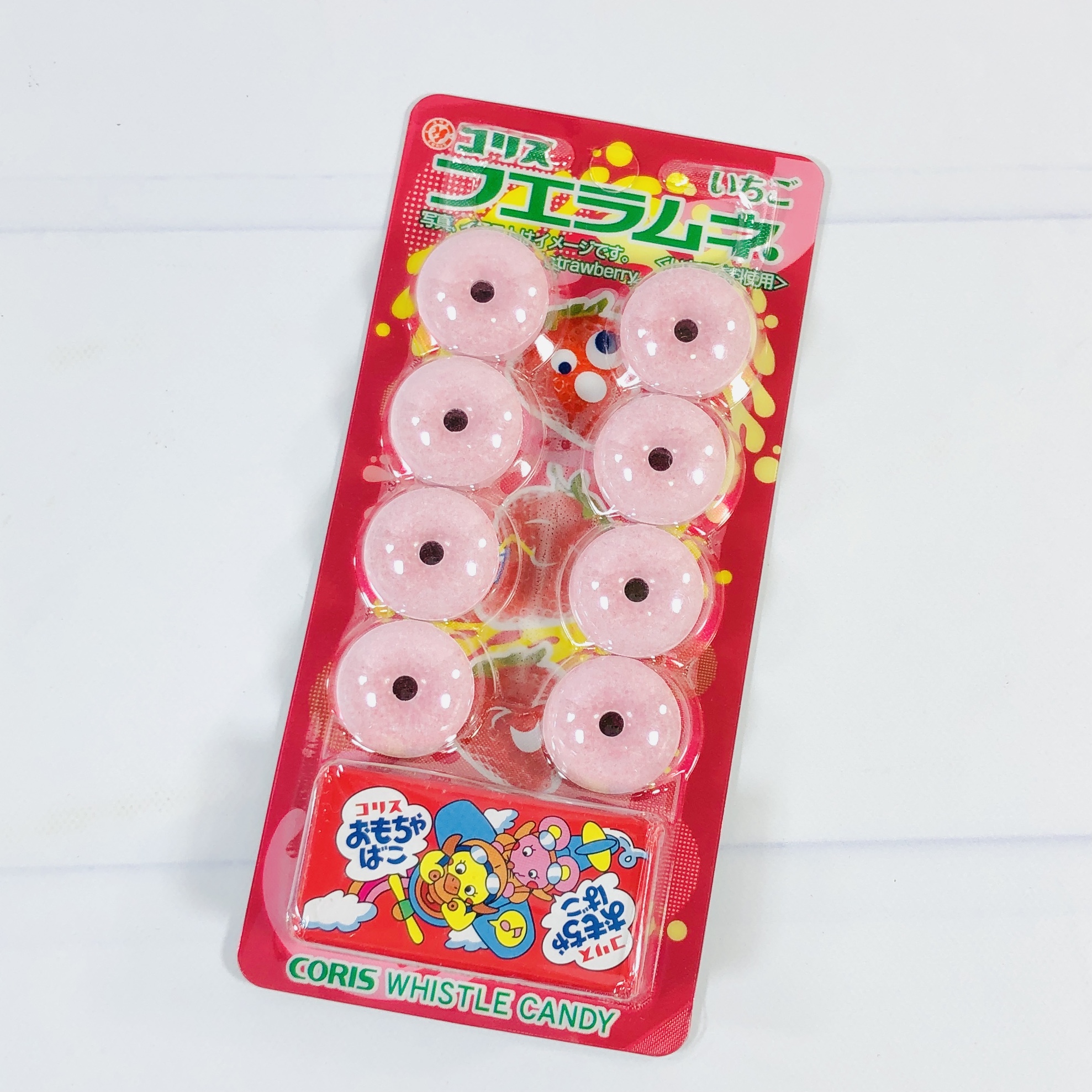 Fue Ramune Strawberry
Two great drink flavors come together in this candy, melding ramune with strawberry. This sweet turns into a fun whistle too! Try it out.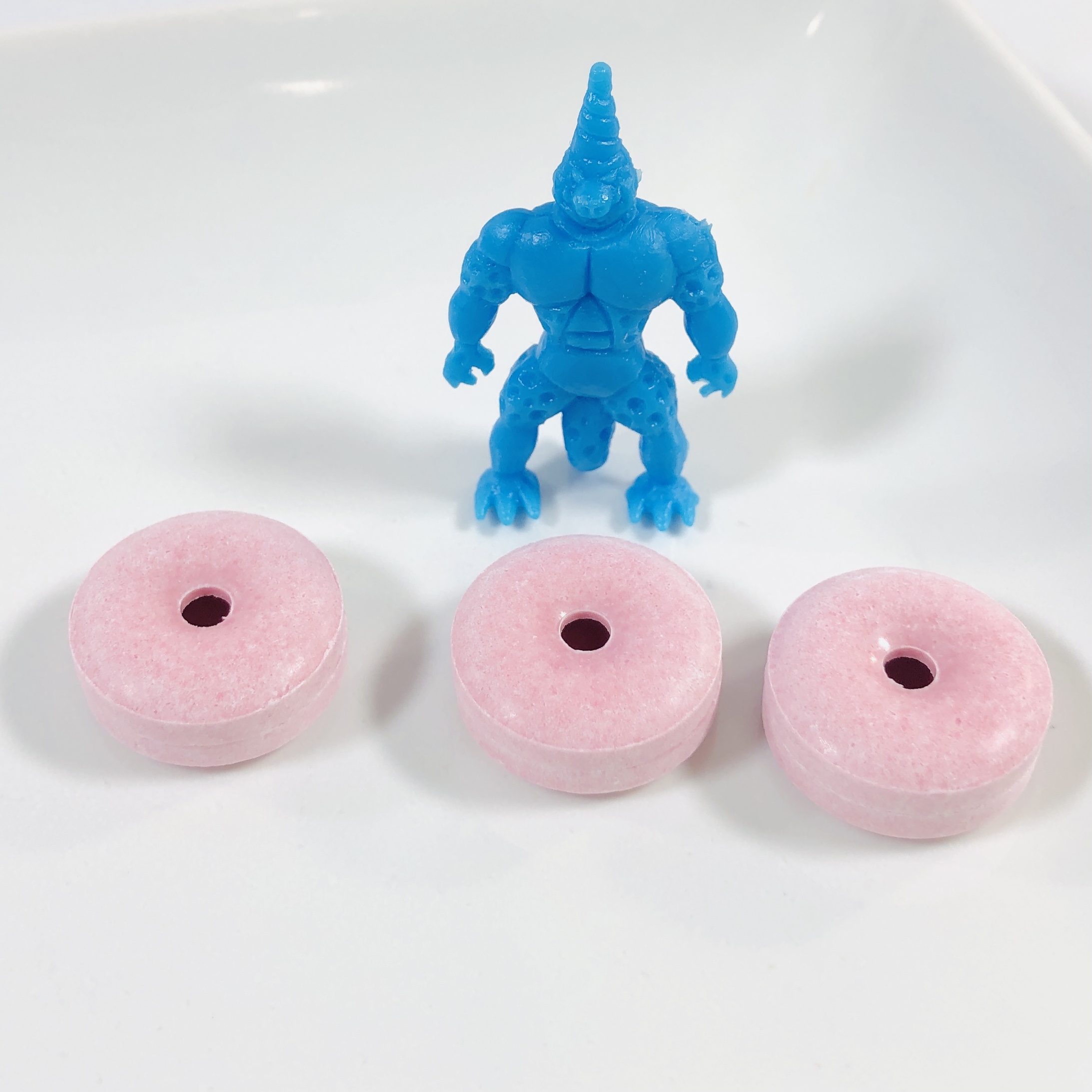 There was a little box at the bottom of this pack and it had a plastic monster inside. These candies are round with a hole in the middle and if you hold it with your lips and blow out, you will hear it whistle! The candy will start to melt shortly after putting it in your mouth and is a blend of ramune (lemon lime soda) and strawberry, although the berry flavor isn't strong at all.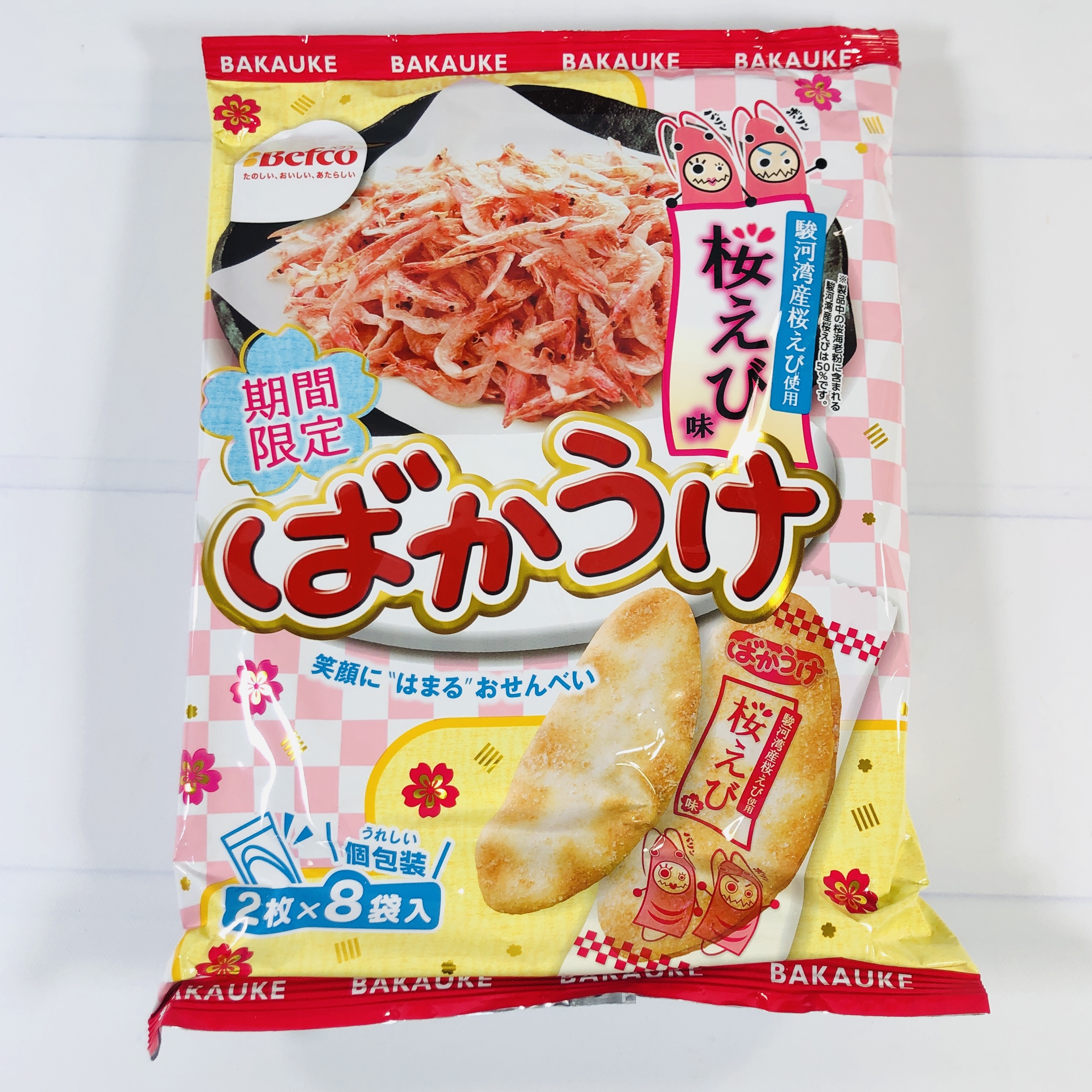 Bakauke Sakura Shrimp
A delicious rice cracker that are coated with a sakura shrimp powder, for a great combination of sweet and savory! Sakura shrimp has translucent pink and more intense flavor which was kneaded into the rice cracker dough. Prepare to enjoy the umami of the sakura shrimp in every bite!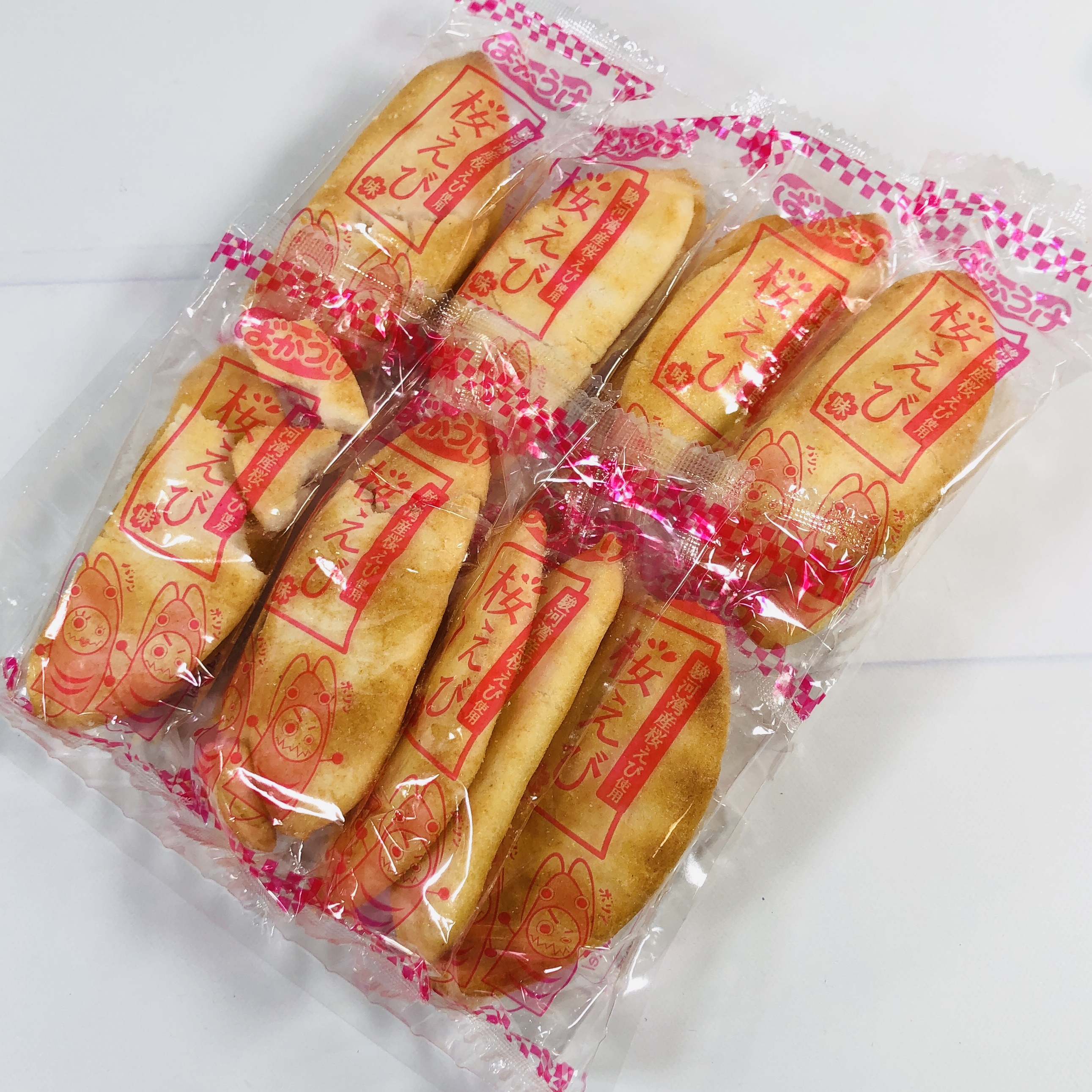 There were 8 individually wrapped packs inside for freshness, and each pack has 2 crackers.
I'm always a bit fishy when it comes to seafood snacks but even my daughter, who is even more wary than I, liked these crisp rice crackers! It was more salty and umami than shrimpy really, and although the description says it's a sweet and savory combo, I didn't think it was very sweet at all. Still yummy though!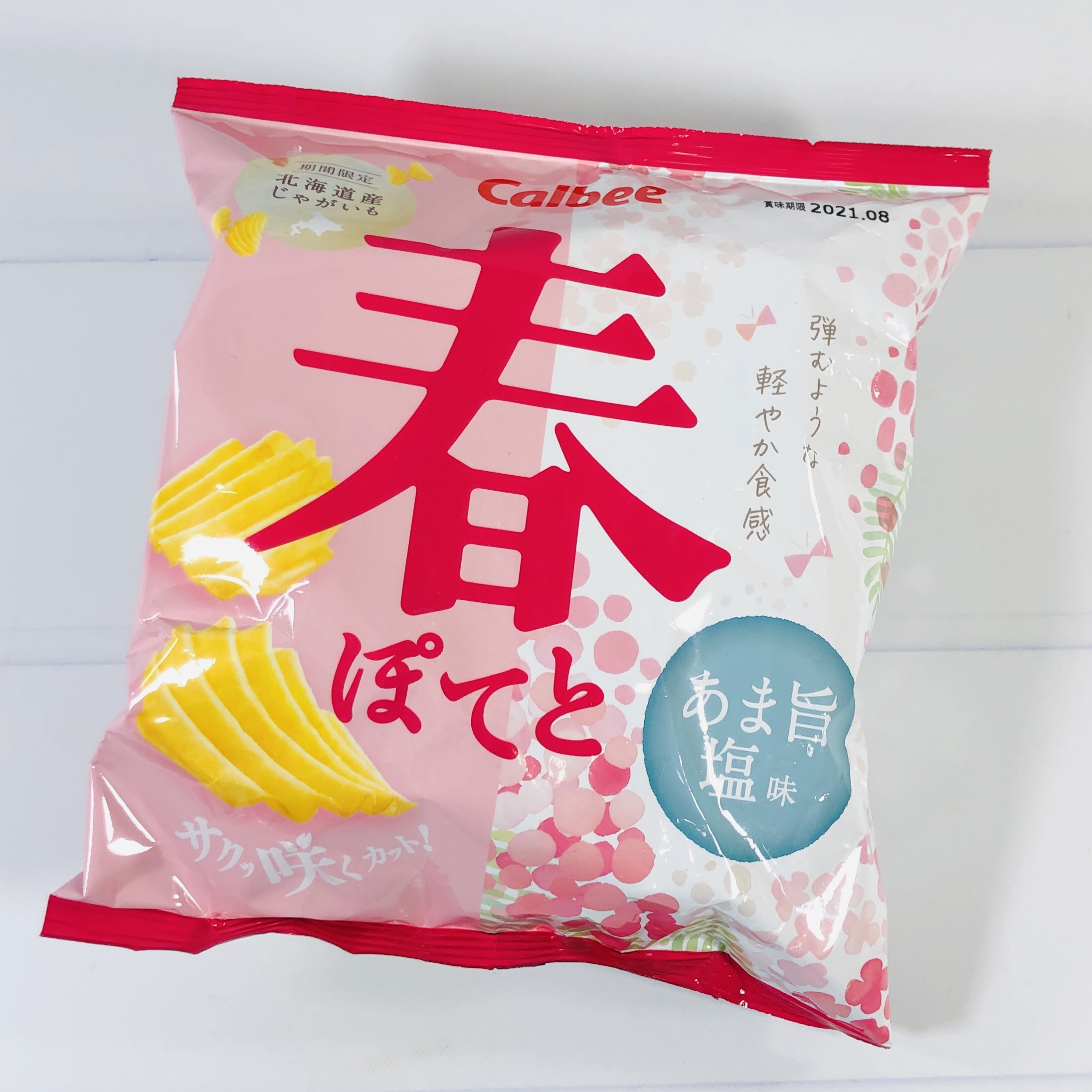 Calbee Spring Salted Flavor
Using Hokkaido potatoes, these Spring Potato chips have a sweet and salty taste that is flavorful and rich! The gentle flavor is perfect for spring.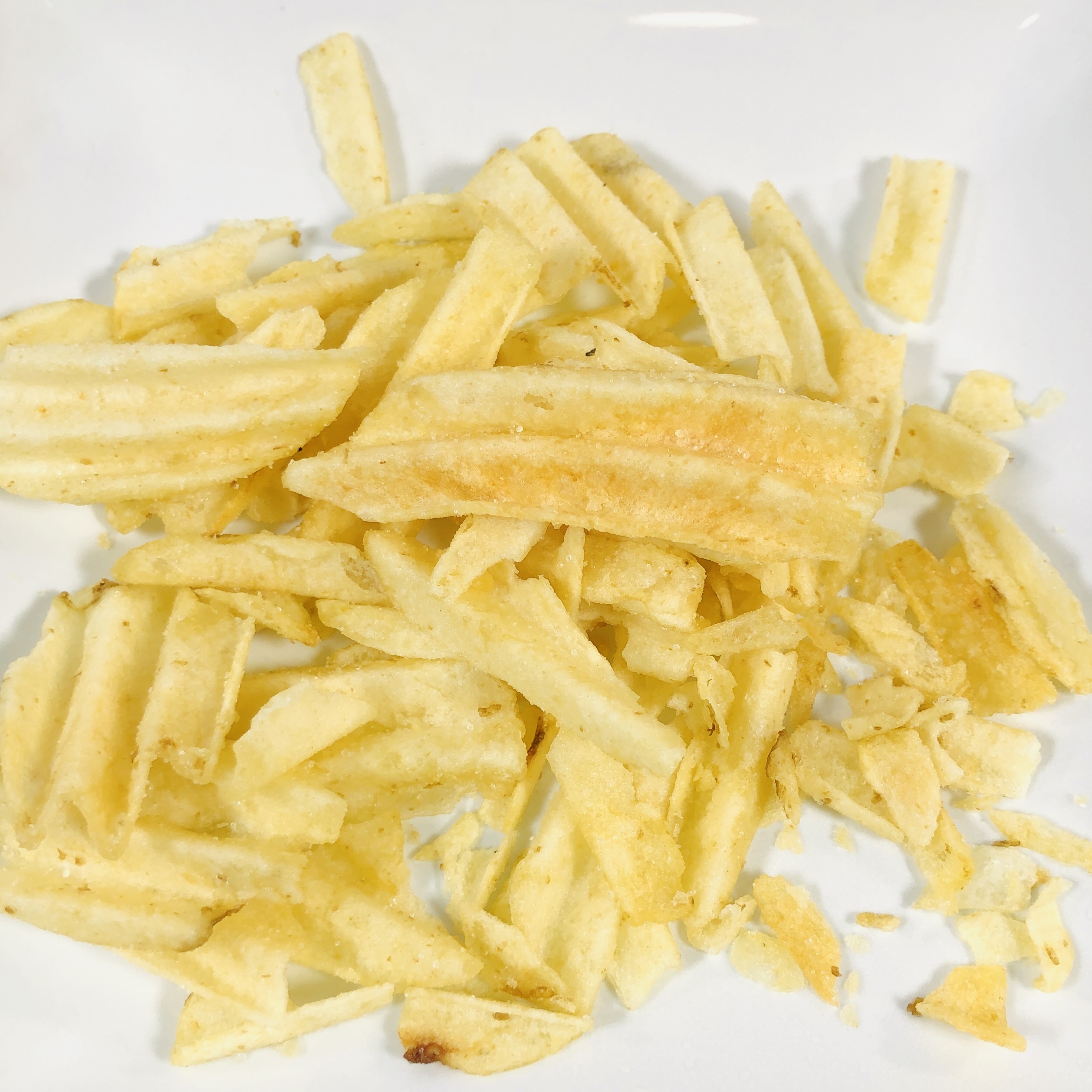 Most of my ruffled chips were smashed but they were still tasty! These were salty and they had a dash of sugar too.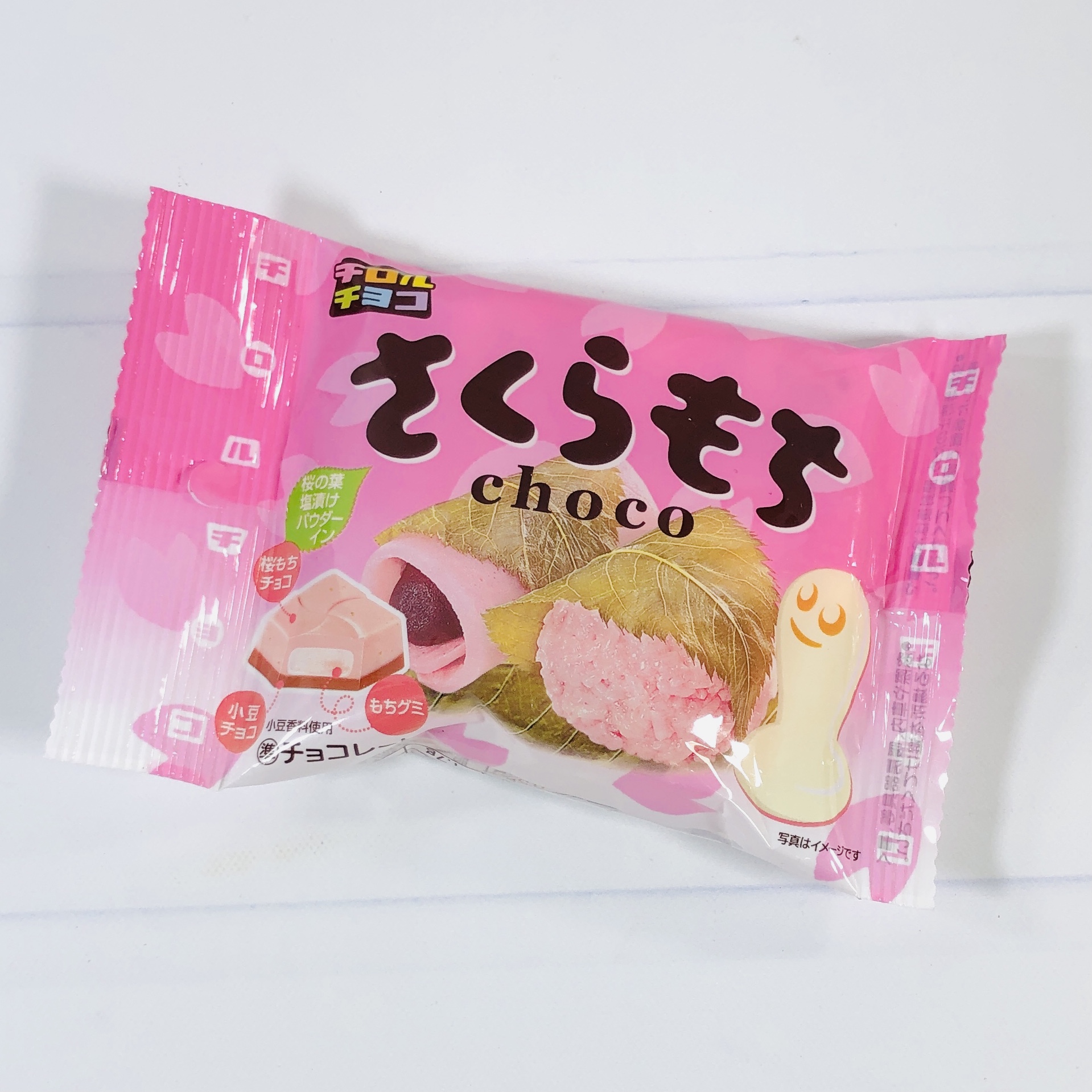 Tiro Chocolate Sakura Mochi
Experience this seasonal sweet with the taste of cherry blossom mochi in the center with every bite you take! Giving you a sticky but a 'sakura' taste for a spring experience!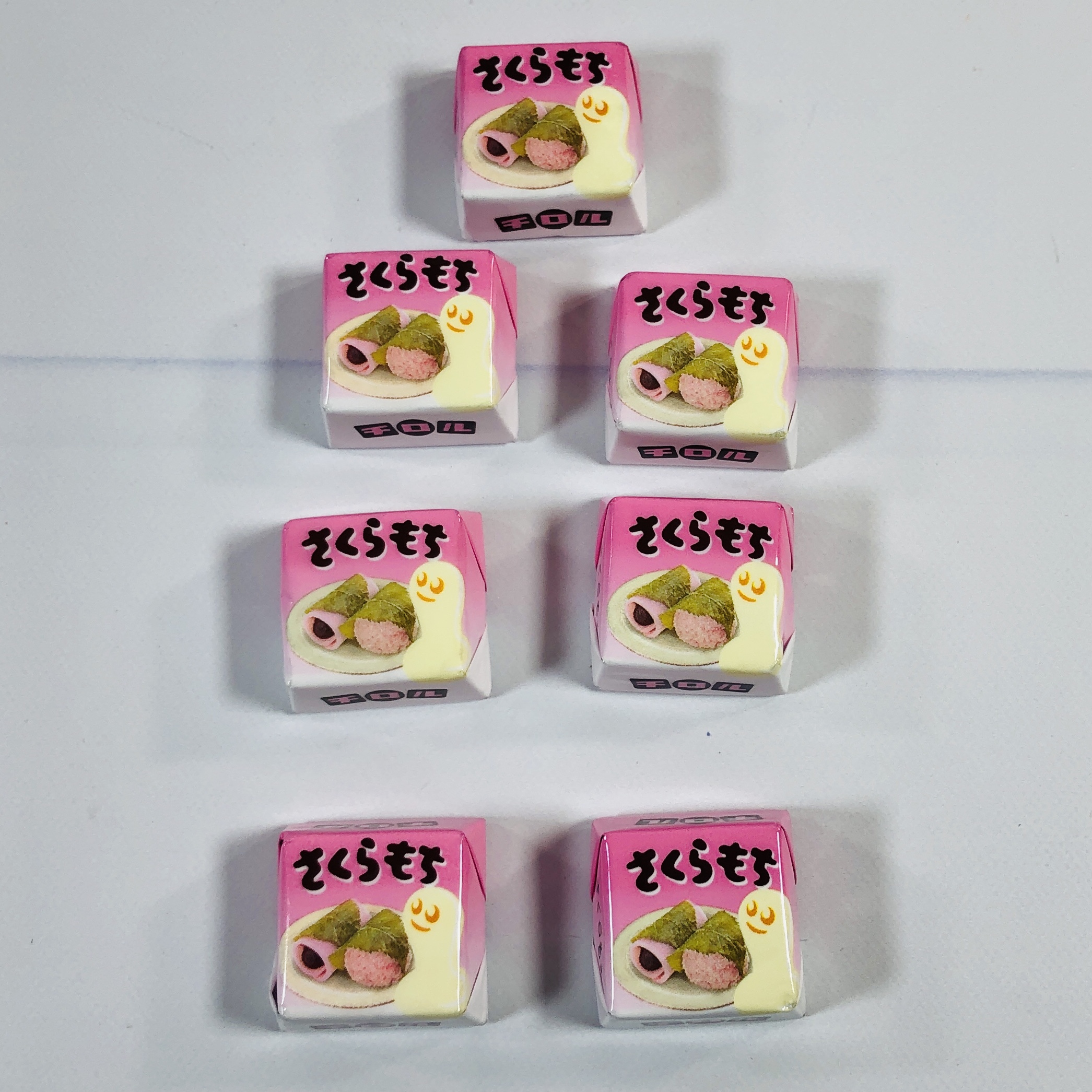 There were 7 individually wrapped candies in the bag. These are a bit larger than a Starburst.
I think the outside is sakura-flavored white chocolate and milk chocolate, and the inside is sakura-flavored mochi! There's a hint of something I'm not familiar with, plus a touch of salt. Interesting combo for sure!
Koala March Strawberry
Koala March is full of deliciousness and fun. The crispy biscuit dough has a solid taste of strawberry chocolate for a delightful snacking time.
The outside of this cute little treat is a cookie while the inside is lined with strawberry flavored white chocolate.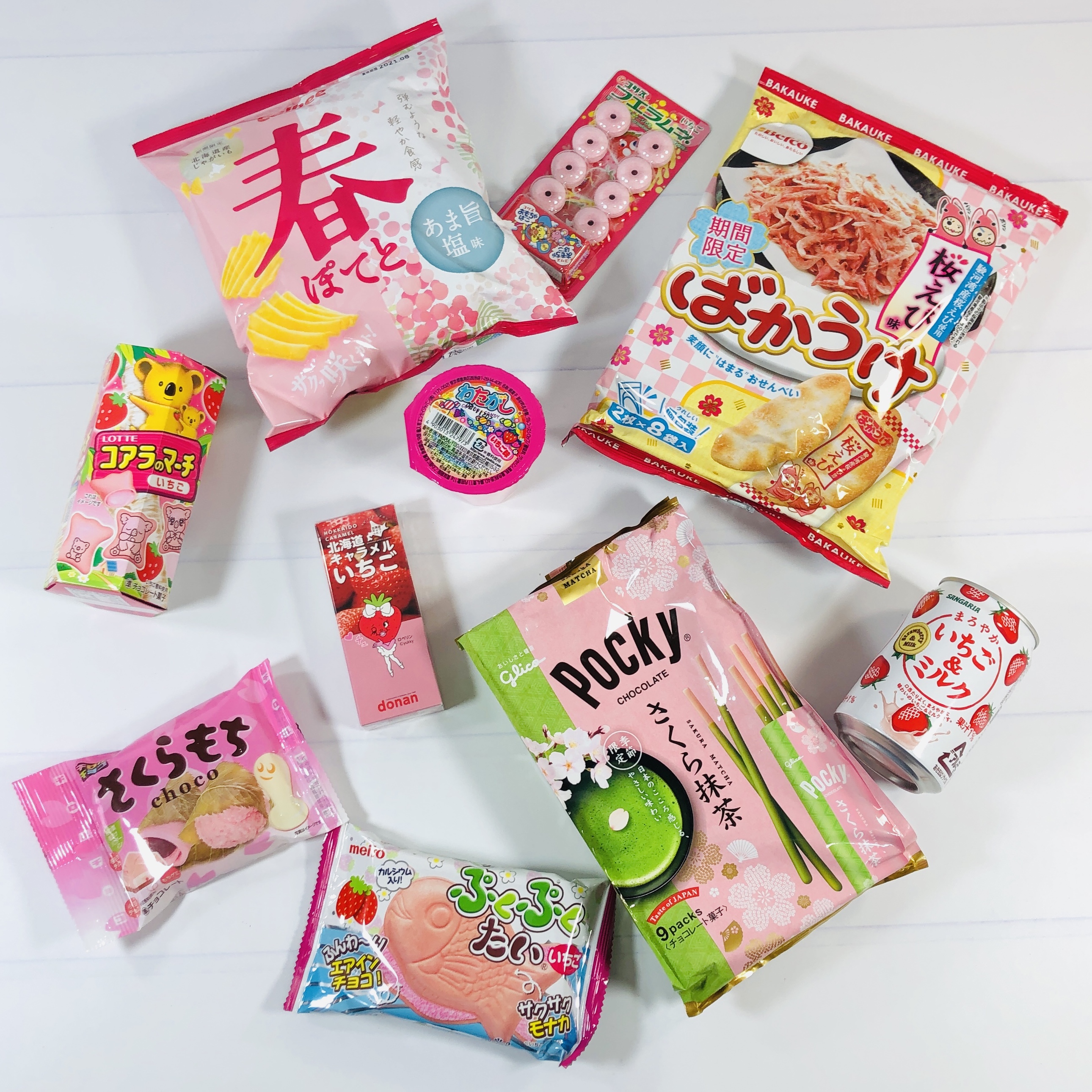 As always, my family enjoyed trying all of the tasty and colorful snacks from WOWBOX! The theme was adorable and I thought the snacks chosen for this box were a good combo of unique flavors and new takes on classics. I didn't expect to like strawberry milk but it turned out to be really good, and we are always happy to try chips and candies. I thought most of the snacks had plenty to share, and it is interesting to see which snacks my family likes best. Out of the two boxes put out by WOWBOX, the Omiyage box seems like the best choice for those with children.
What do you think of this box?