Winc's super popular Summer Water Societé is back for 2021! This subscription will only be available this Summer, and will cost $89 per month, lasting 4 months from Memorial Day to Labor Day. This summer-only rosé subscription sells out fast too – don't wait too long to sign up!
Welcome back, party people! The days are getting warmer and the sun is shining brighter, which means it's time for the return of your favorite seasonal pastime — Summer Water Societé.

This year, we're taking members on a joyride through the millennium for the ultimate summer getaway.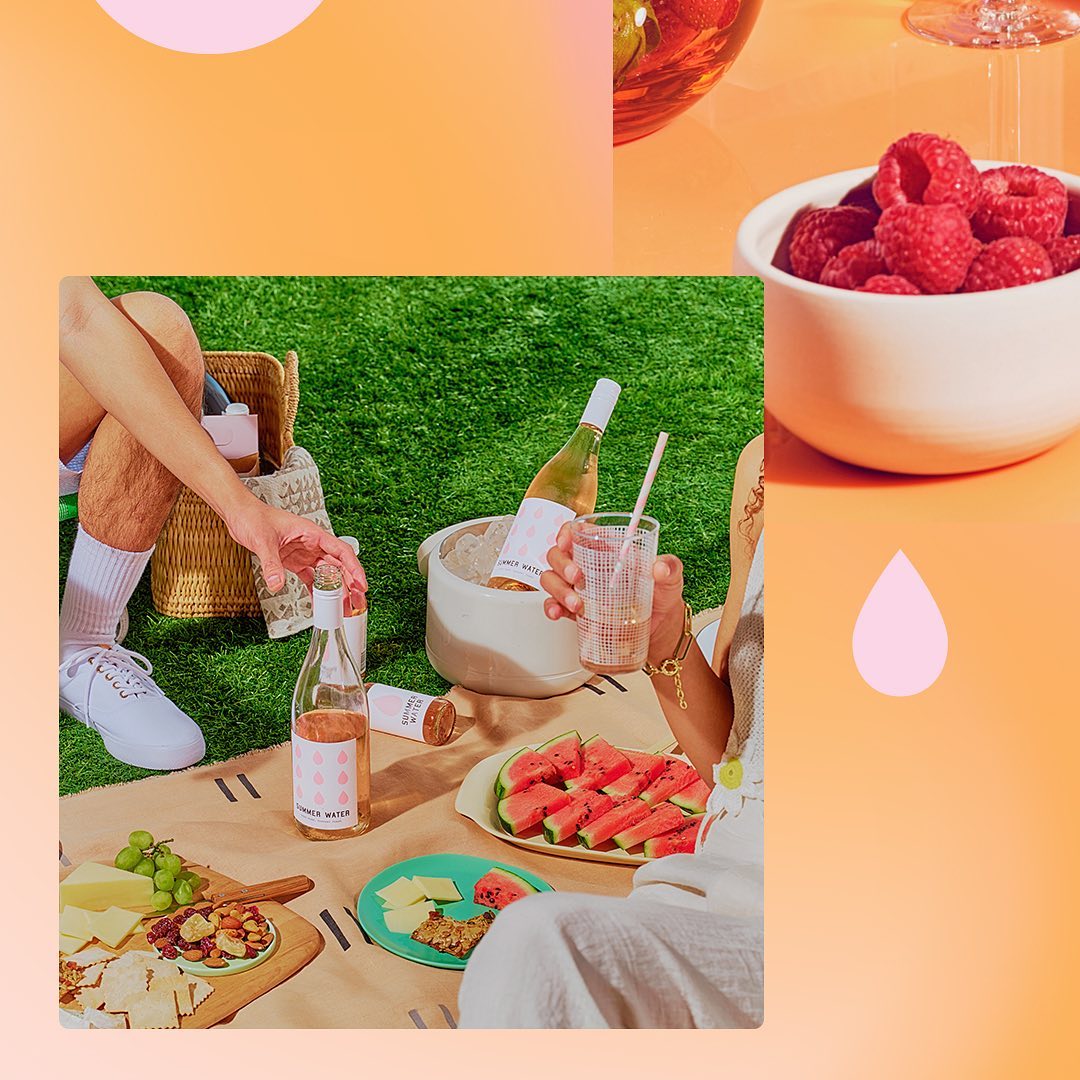 The sip through the centuries theme has yet to be revealed, but here's some hints:
For its fifth year, Societé members are invited to sip through the centuries for an imaginative spin on summer travels. Winc will take you back in time to enjoy the rise of rosé the Victorian way. Droplet in on the Roaring Twenties in top-secret fashion. Take a pit stop in pandemic life pandemonium-free. And top off the season with a never-before-seen glimpse into the future.
DEAL: Prepay for the full season and save 10% ($320 payment upfront) – no coupon code needed, just use this link to get started.
Here's the details on Summer Water Societé
Summer Water Societé is a premium 4-month membership experience for the ultimate rosé lover (that's you) with shareable bottles and limited-edition formats. Members get a monthly dose of deliciousness to stay properly stocked all summer long.
What does this deliciousness entail? Crisp, perfect for summer wines with notes of orange peel, pink grapefruit, strawberry, and watermelon.
Here's what you'll get:
May 15 – 4 Summer Water Bottles
June 18 – 24 Mini Droplets
July 16 – 2 Summer Water and 2 Keep It Chill Bottles
August 13 – 4 Limited Edition Summer Water Bottles
About the goods:
2020 SUMMER WATER ROSÉ Summer Water is more than just the rosé of the season — it's a state of mind. Reflecting the lighthearted spirit of summertime, this wine is delightfully crisp and destined for a good time. Included in Societé box 1, 3 & 4.
Summer never ends with Summer Water Rosé. This perennial favorite is delightfully crisp, lighthearted, and destined for a good time.
Tasting notes of lime zest, peach ring, strawberry, watermelon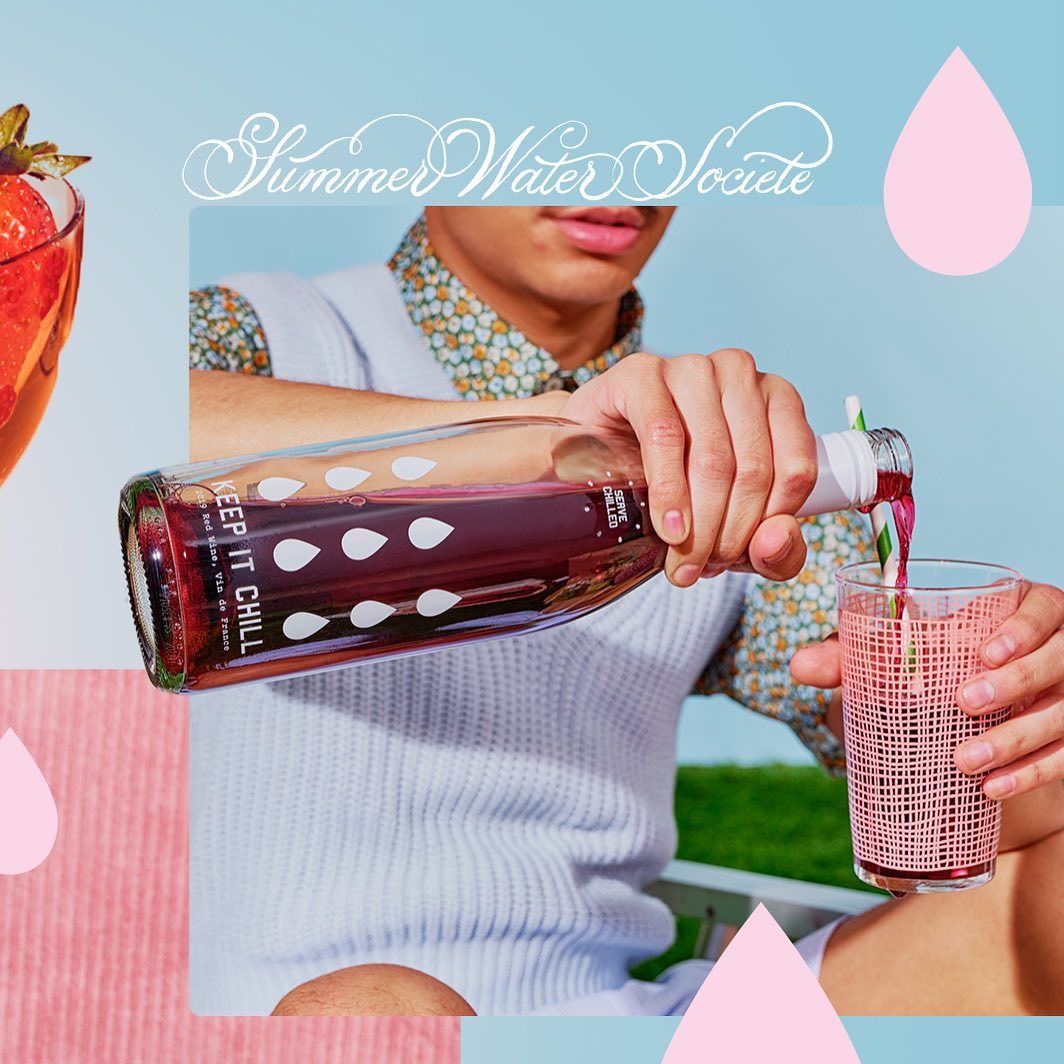 2020 KEEP IT CHILL™ Summer Water's equally refreshing red counterpart is here to shake things up. Made for chilling, its bright, fruity flavors pop when the temperature drops so that you can #keepitchill year-round. Included in Societé box 3.
Keep It Chill is crammed with red fruit aromas that make it an ideal accompaniment to any alfresco meal.
Tasting notes of allspice, pomegranate, raspberry, red cherry
2020 SUMMER WATER DROPLETS These mini bundles of Summer Water joy are the perfect escape from reality and effortlessly portable. Pack 'em in your bag or pop 'em in your pocket – the possibilities are endless. Included in Societé box 2.
Are you getting Winc's 2021 Summer Water Societé?
Interested in the regular Winc subscription? Save $20 on your first box – just use this link to subscribe. Tip – Grab 4 bottles instead of 3 to get FREE shipping!