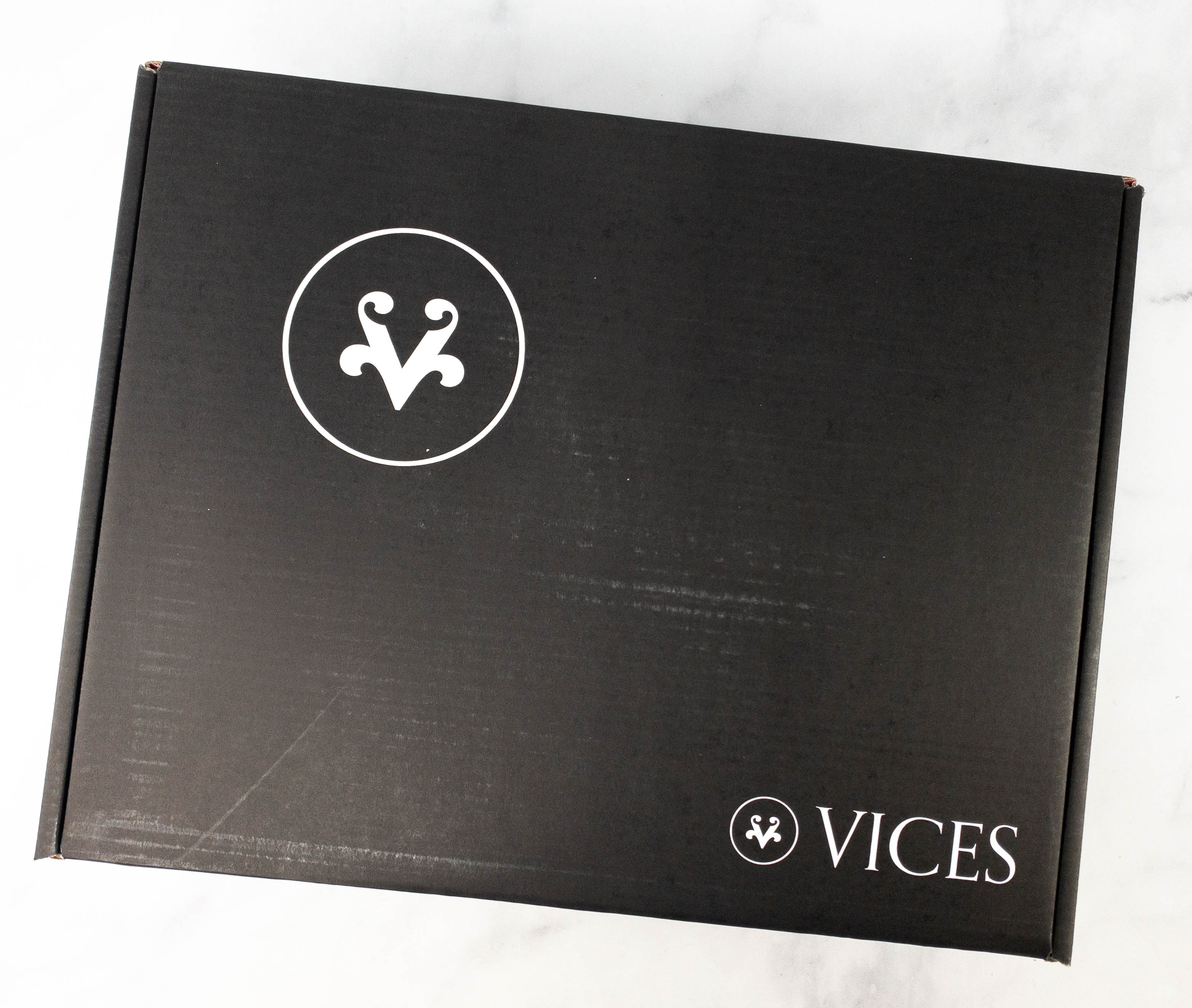 Vices is a monthly luxury subscription service that delivers a collection of "storied treasures." The subscription costs $159.95 per month, and each box comes with a collection of incredible products and experiences – food, alcohol, gear, kitchen goodies, accessories, booze (that's twice) – that have been curated for your enjoyment. Vices subscription made the list in our 2021 readers' choice best premium subscription boxes list!
DEAL: Get $50 off your first box! Use the coupon code LUXURY50 at checkout!
All the items are curated in a thick customized carton case with the Vices booklet on top.
Each item is cradled in a custom-fitted foam case to make sure that they arrive in their best condition.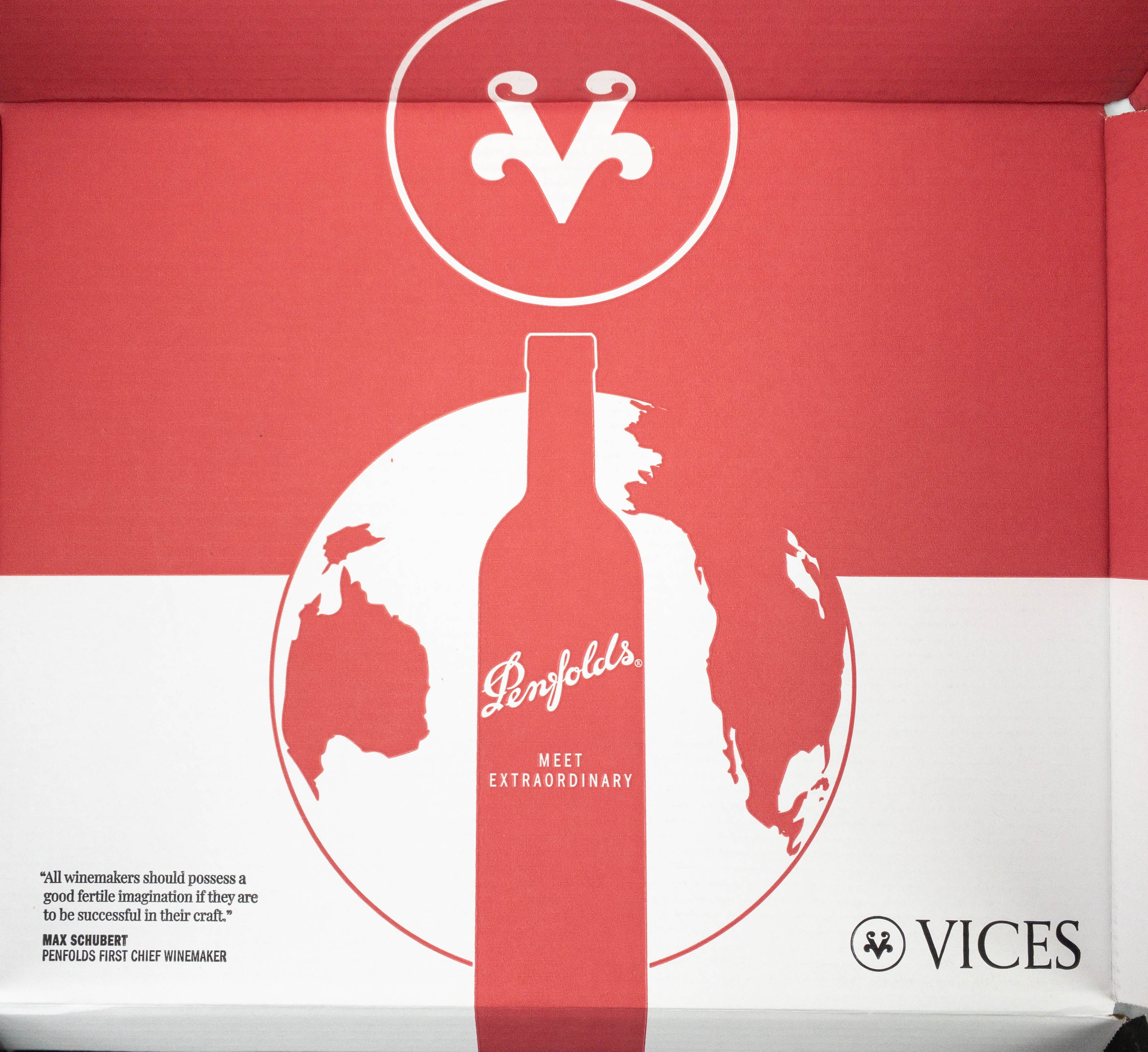 The flipside of the box's cover features Penfolds.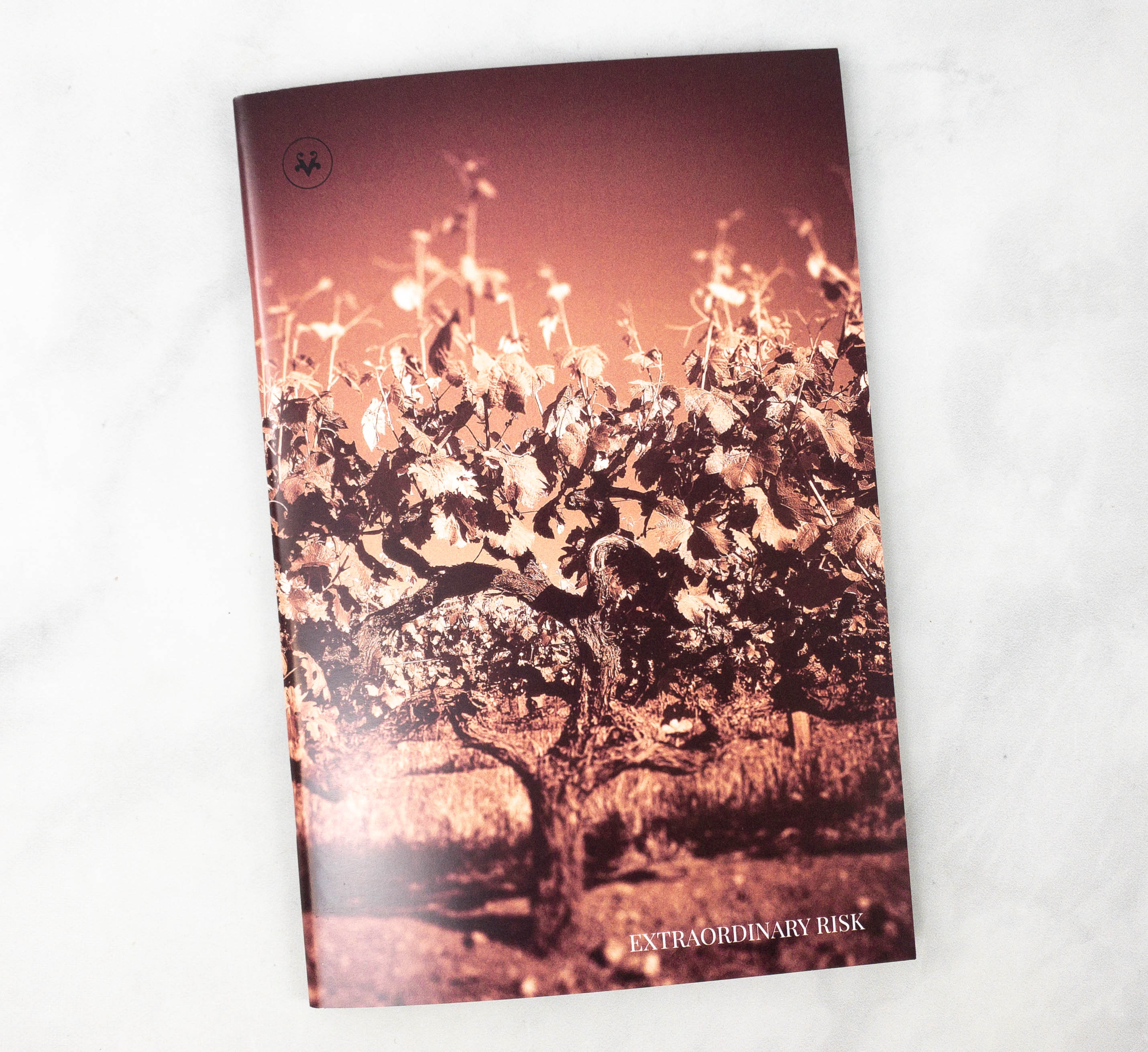 Included in this month's box is a booklet. It contains interesting features, plus information about the box's contents.
As always, the booklet has a directory of the products.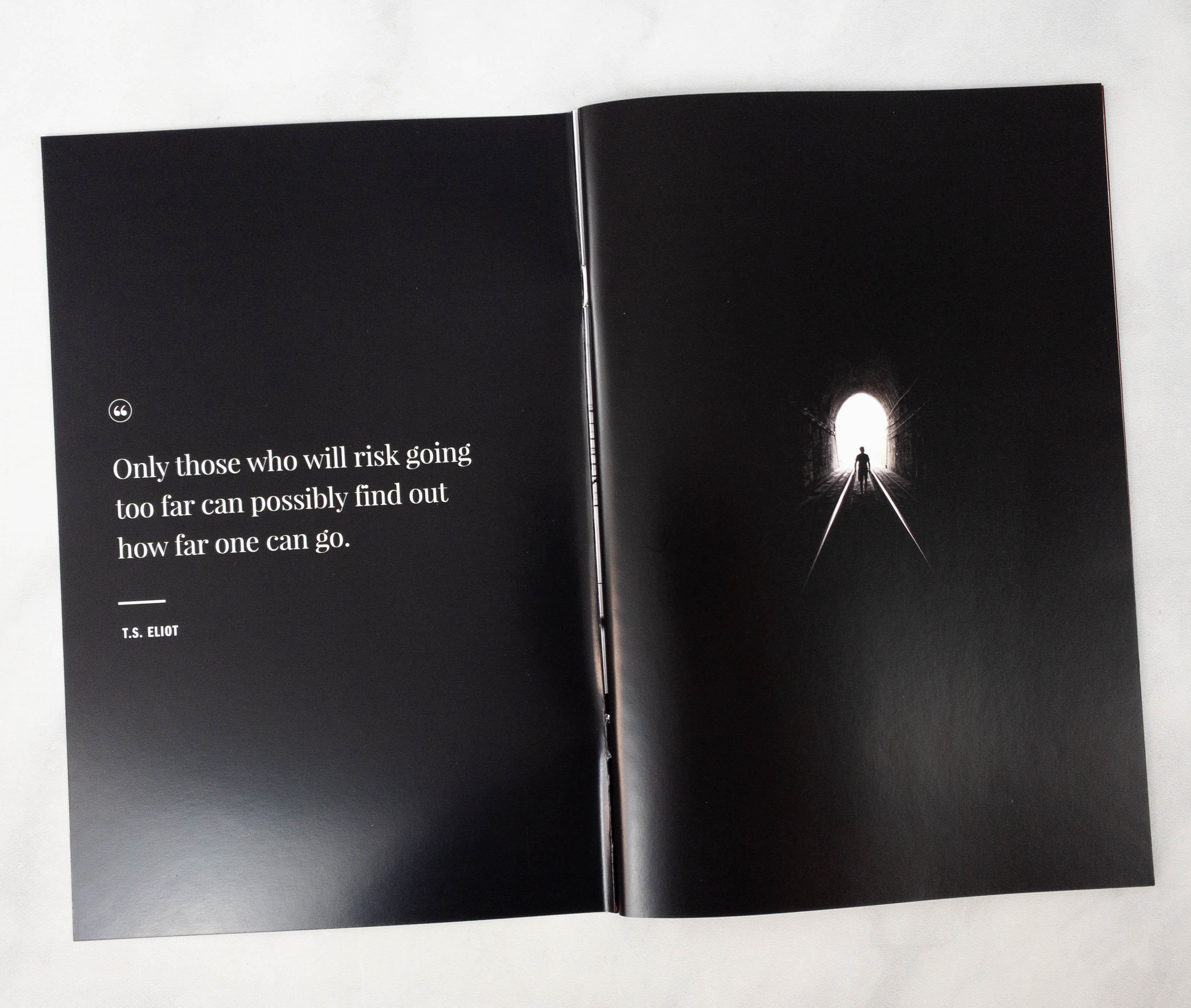 Only those who will risk going too far can possibly find out how far one can go.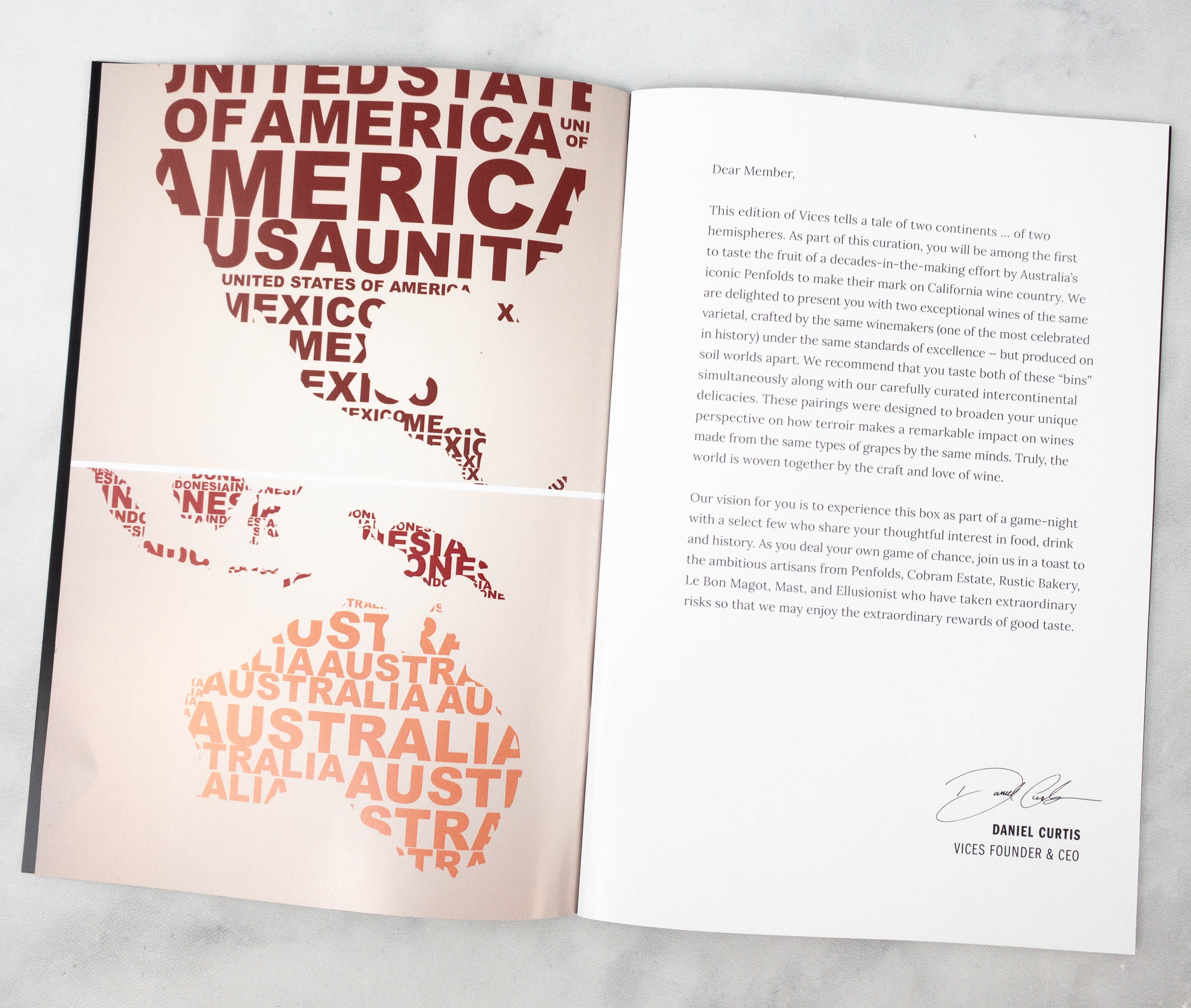 Inside the booklet is a message from Daniel Curtis, Founder of Vices.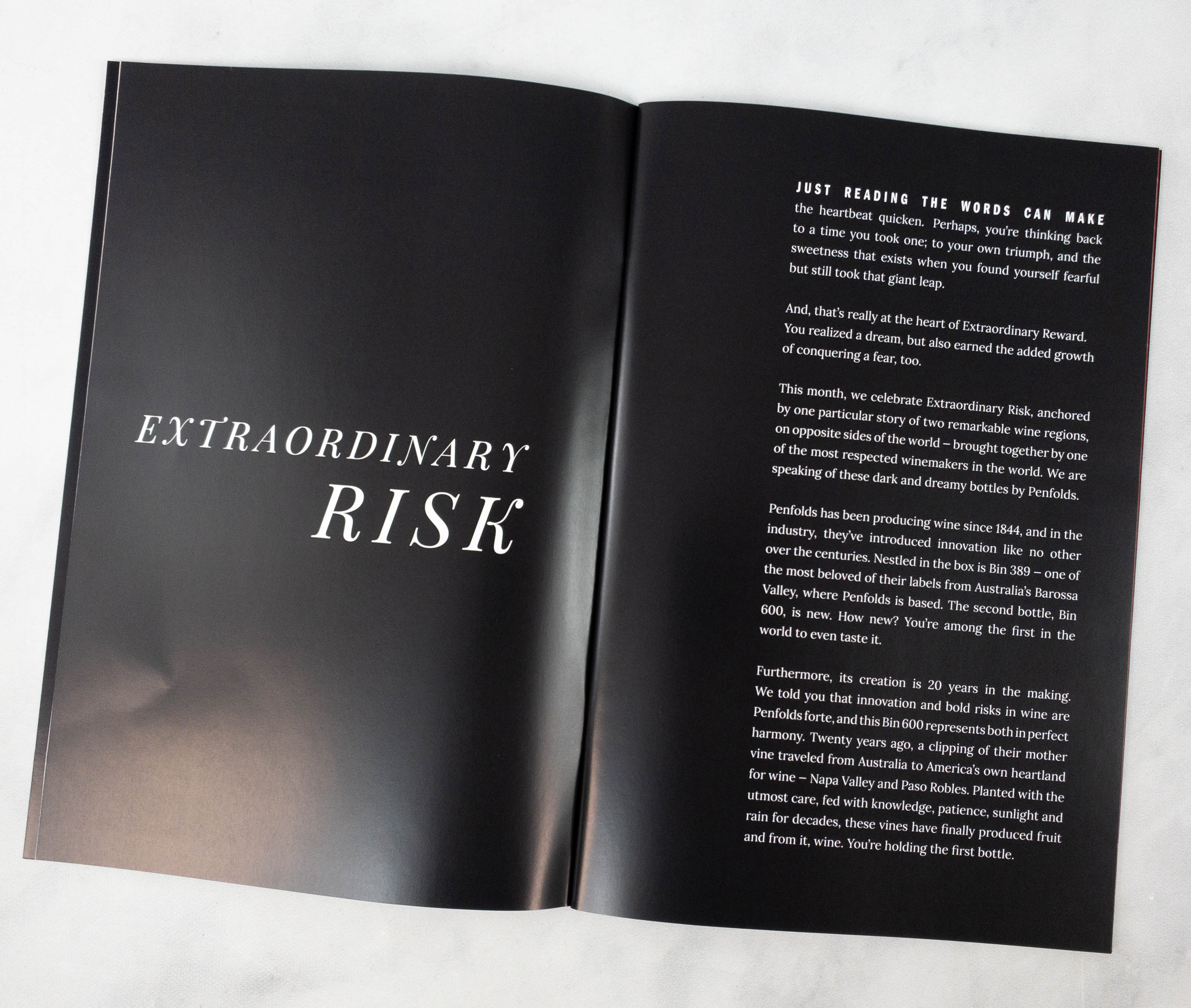 This part of the booklet discussed Penfolds' humble beginnings.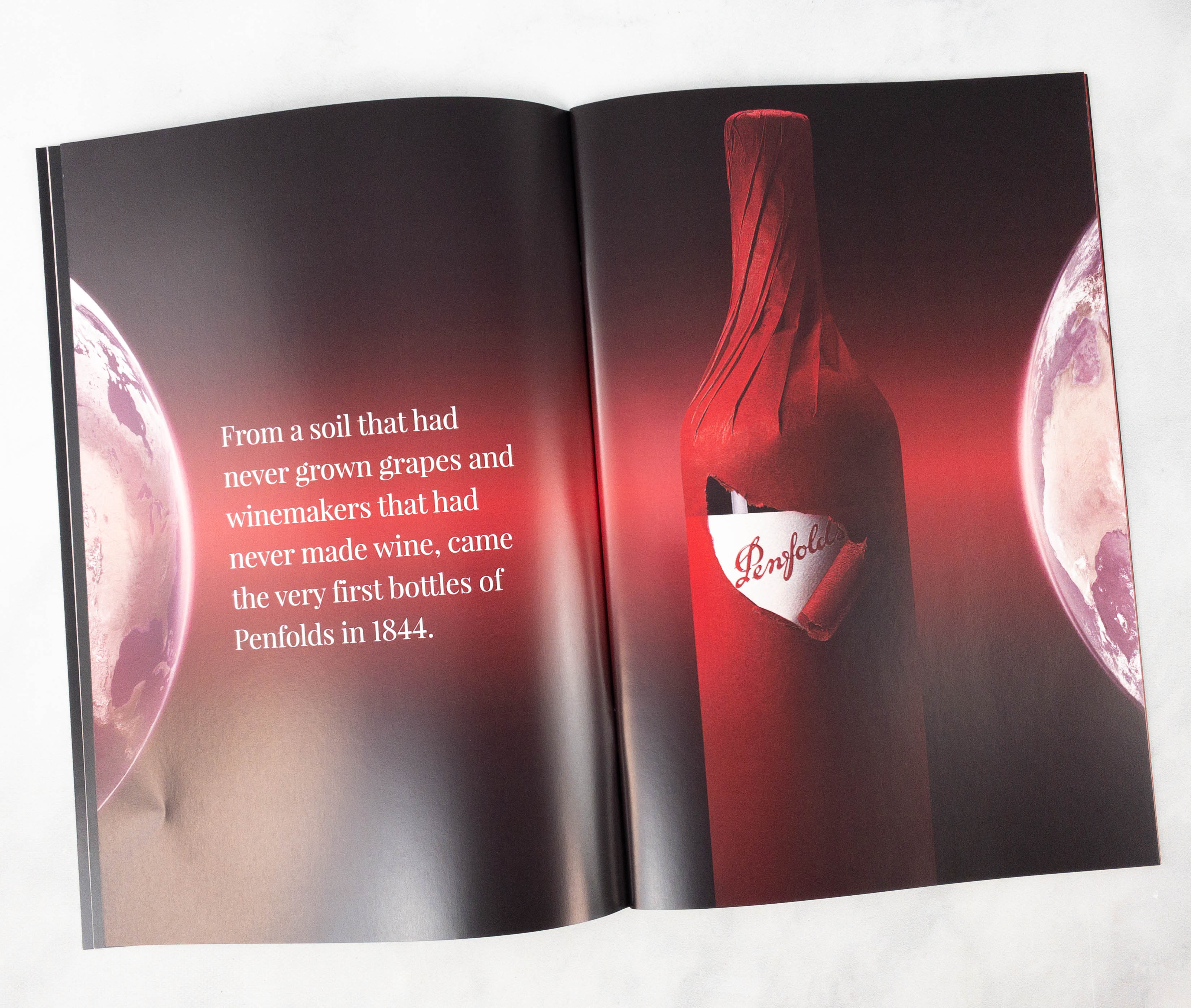 Here's a nice photo preview of the Penfolds wine.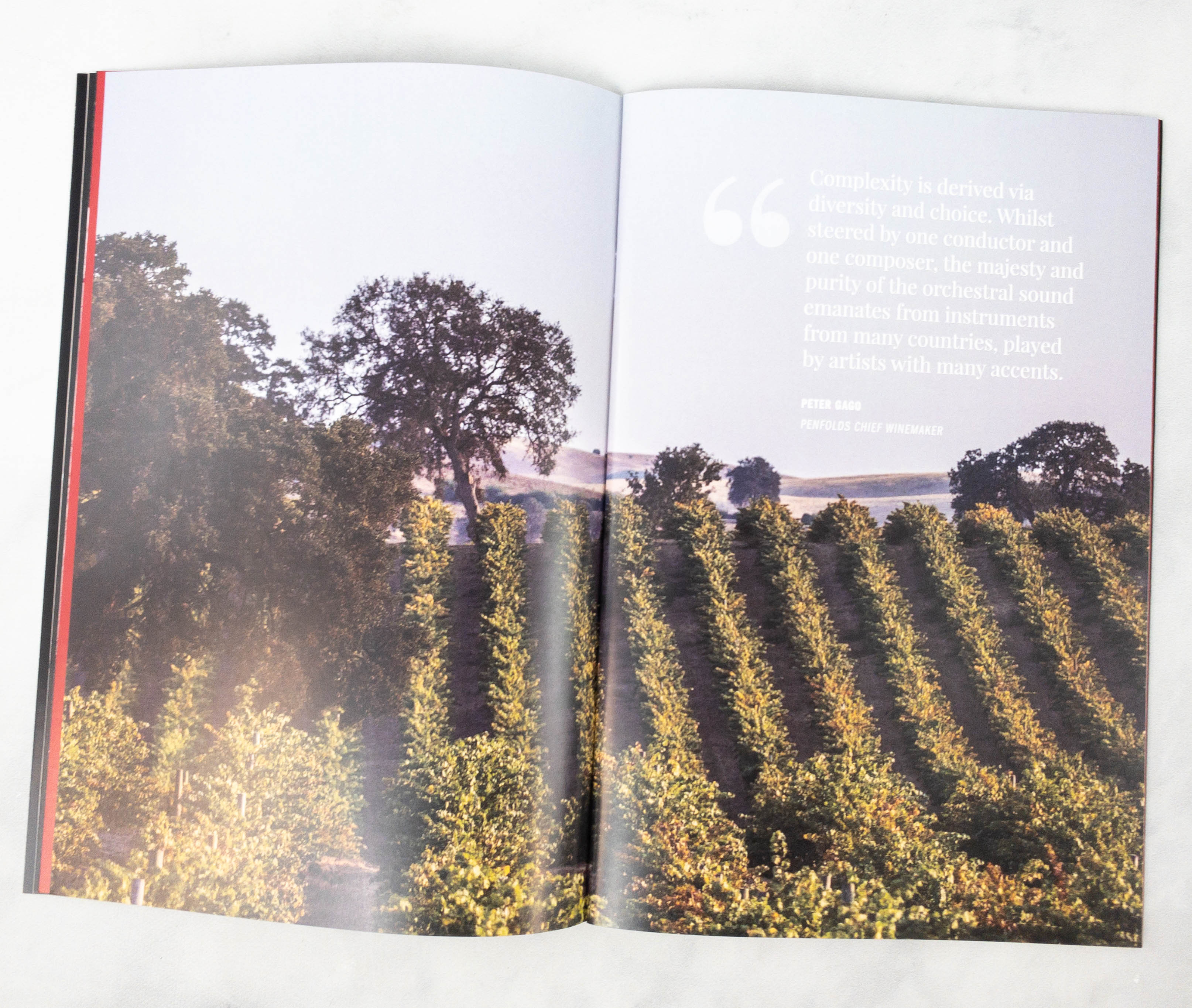 They also included a quite from Peter Gago, Penfolds' chief winemaker.
Complexity is derived via diversity and choice. Whilst steered by one conductor and one composer, the majesty and purity of the orchestral sound emanates from instruments from many countries, played by artists with many accents.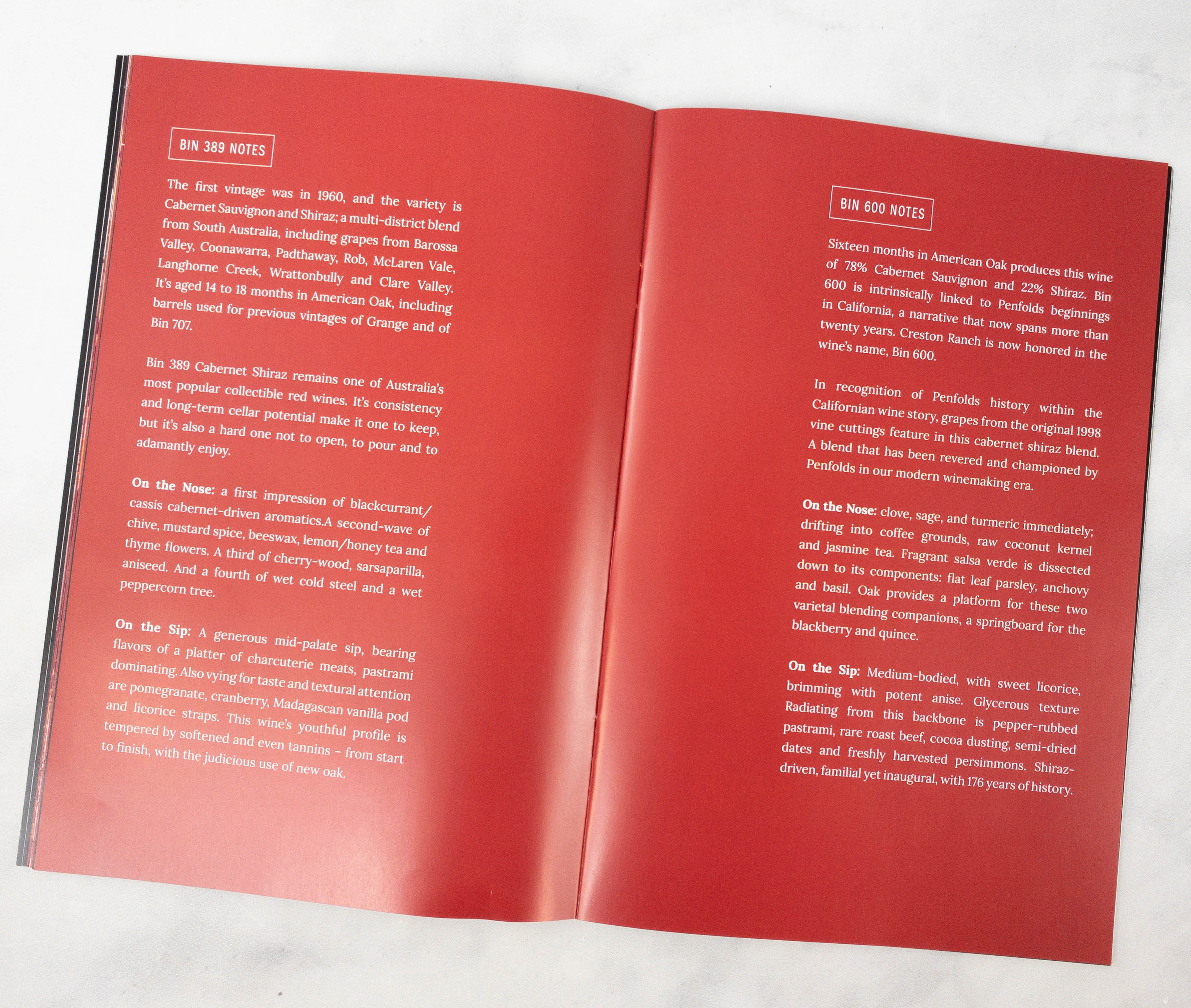 This part of the booklet also provided wine notes for Bin 389 and Bin 600 wines.
Everything in my April 2021 Vices box!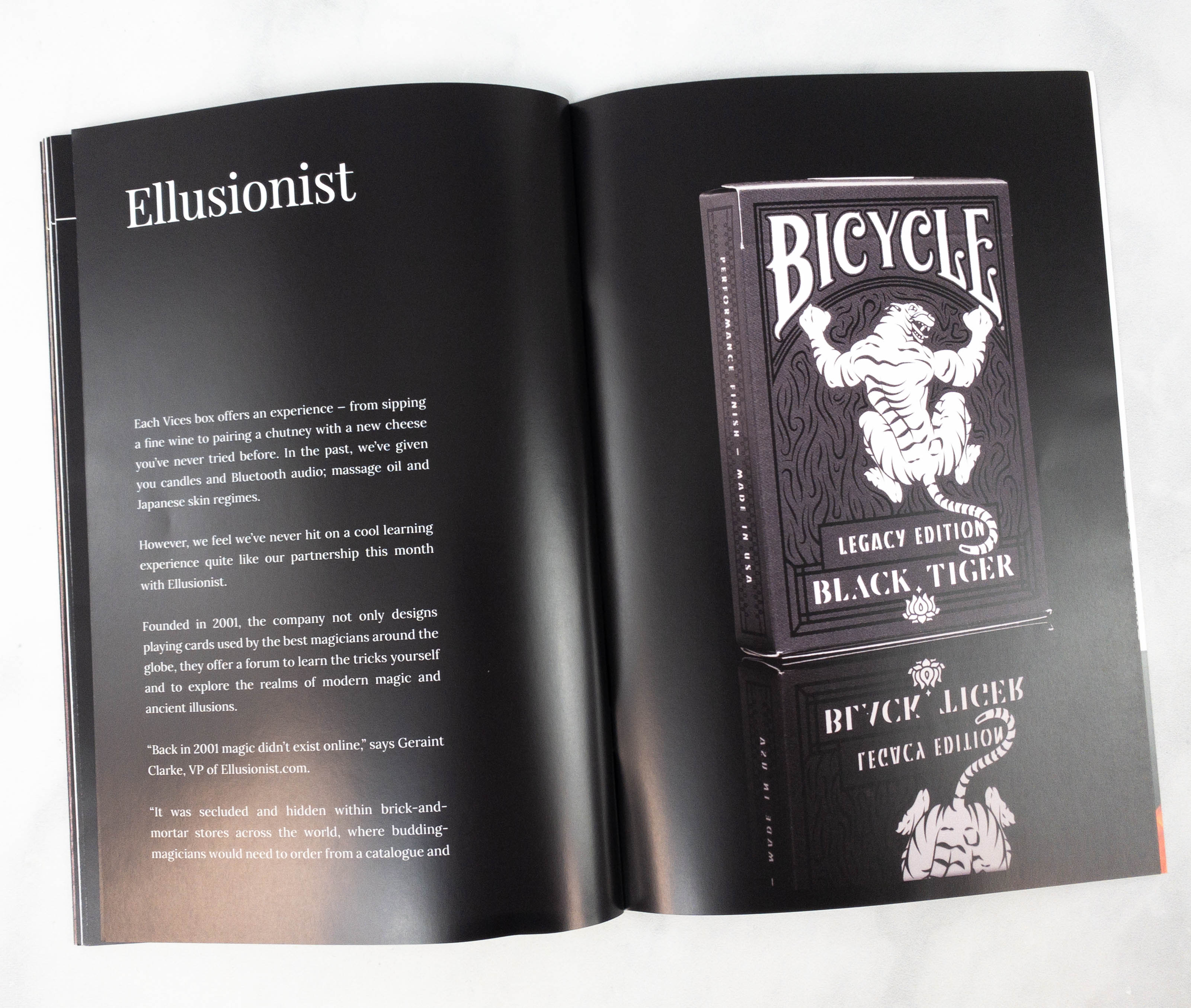 Ellusionist Bicycle Black Tiger Playing Card Deck ($9.78) It's deck of cards, perfect for players, magicians, and card enthusiasts!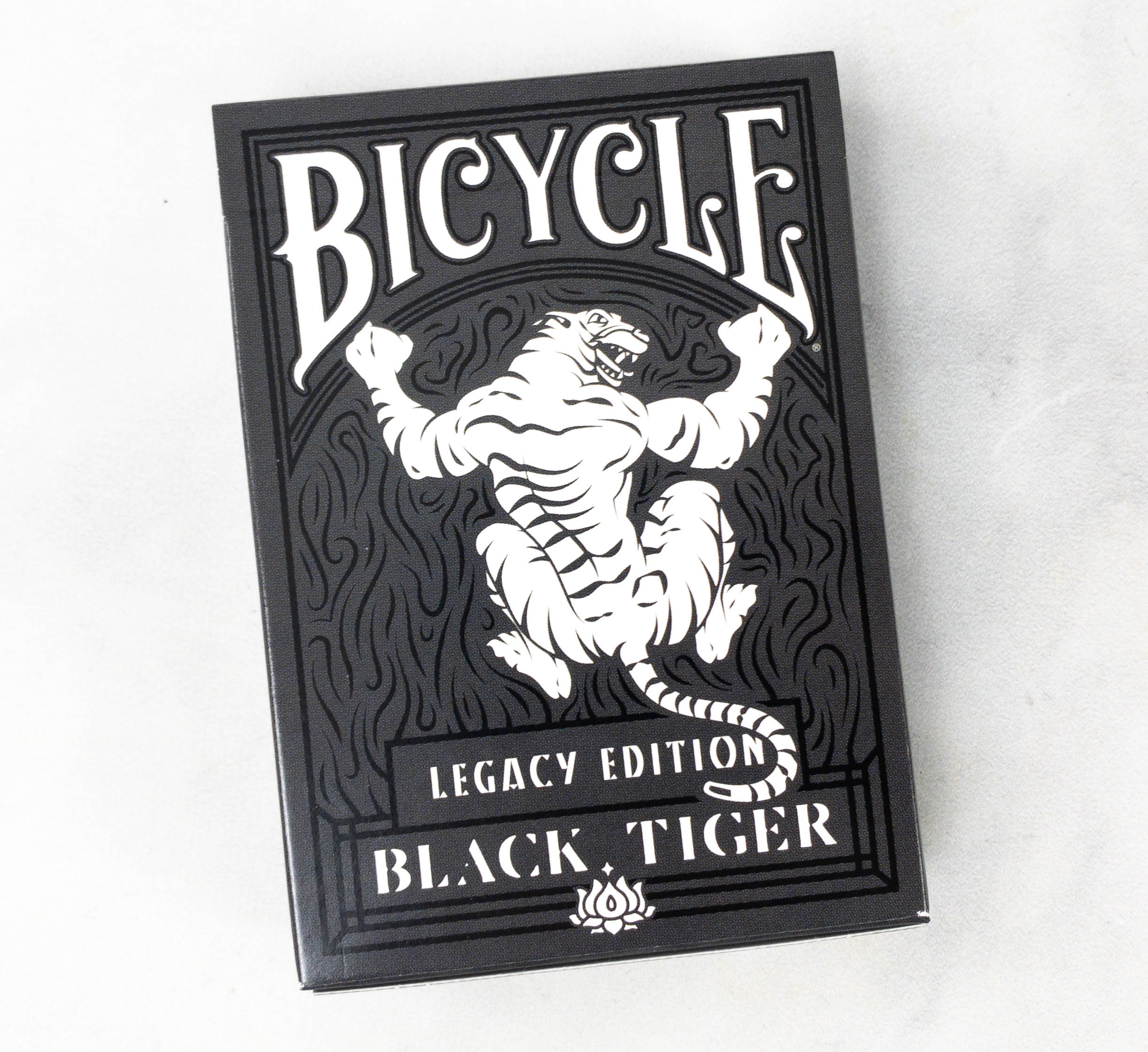 This edition features the Black Tiger limited design! The cards are made with thick and high-quality stock with a smooth finish.
Ellusionist is responsible for the elegant card design.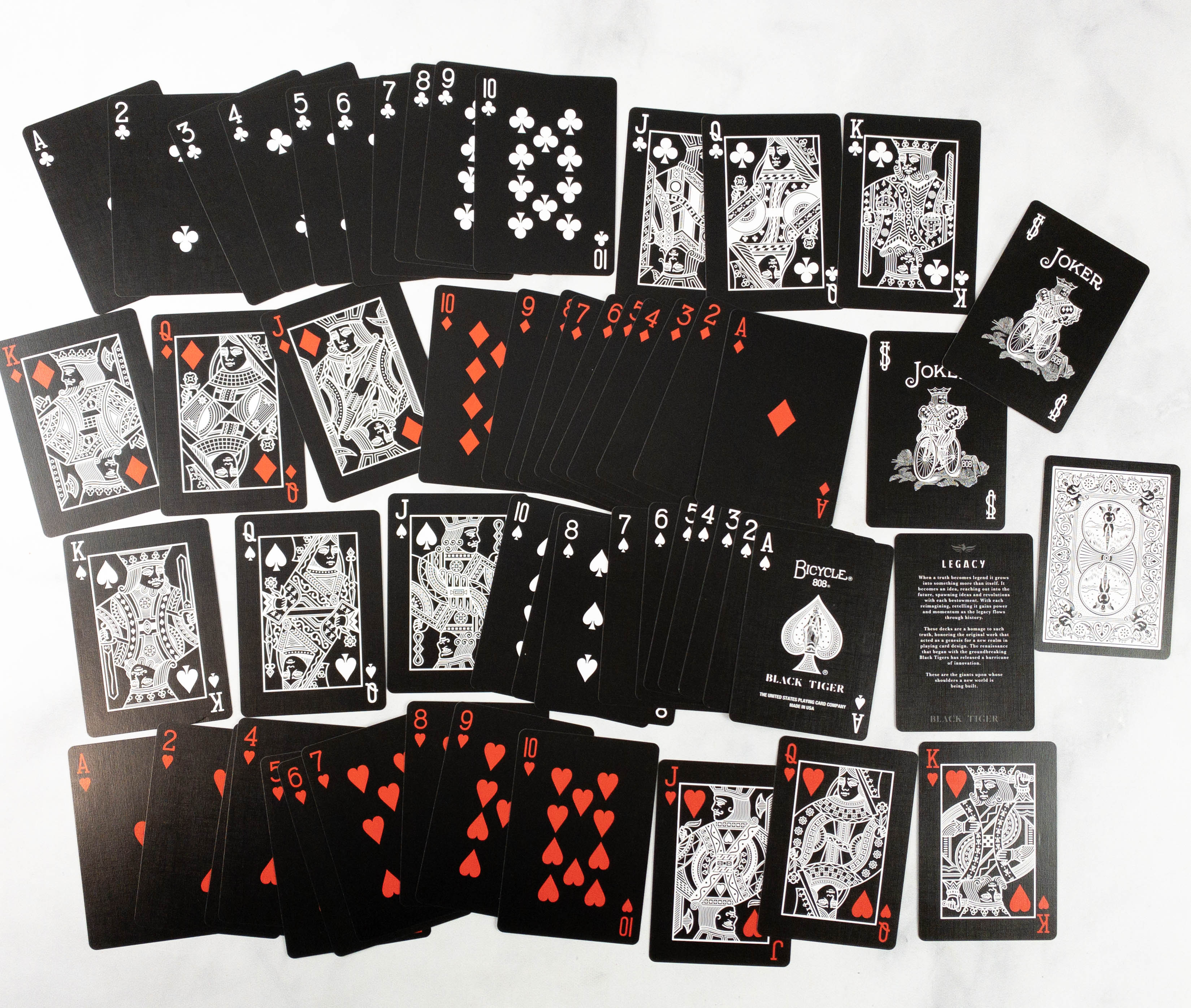 The cards are unique because they are stripped of color. They only have the noticeable white and black color with deep red shade on the hearts and diamonds.
Cobram Estate Extra Virgin Olive Oil ($12.99) This month's box included a bottle of premium extra virgin olive oil crafted from Picual, Hojiblanca, Coratina varietals.  It's a super award winning olive oil that feels like it has the same love and care as carefully vinted wine!
Made from Australia, this evoo boasts sharp notes of green olives. It's also equally bitter and peppery, with an aroma of tomato bush and fig leaves.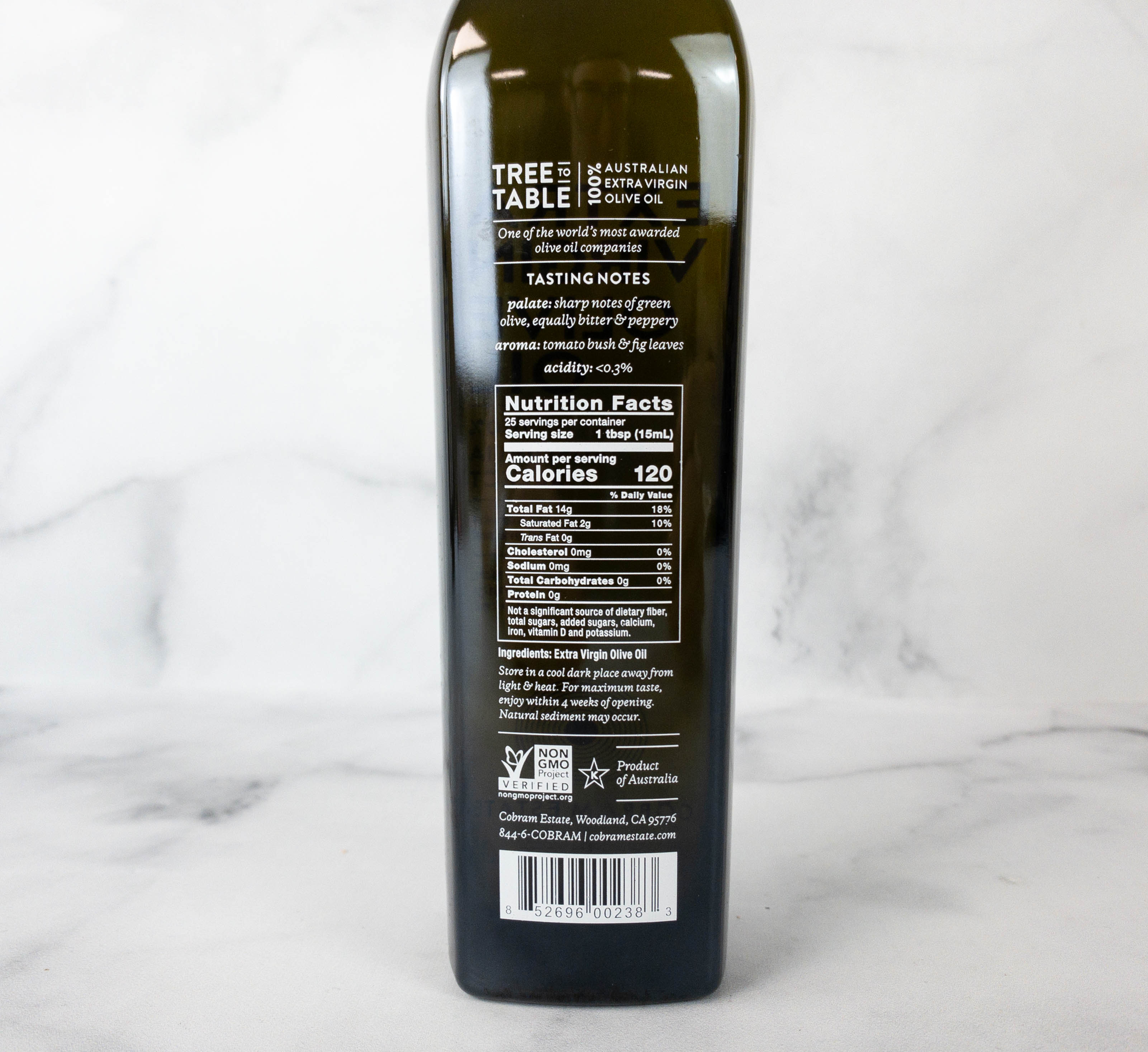 This is great for drizzling on bread, for dipping, and even for adding to salad dressings!
2018 Penfolds Bin 600 California Cabernet Shiraz ($50) This box contains 2 wine bottles! The first one is a red wine with spicy notes including clove, sage, and turmeric. They are balanced by notes of cold coffee grounds, raw coconut kernel, and jasmine tea.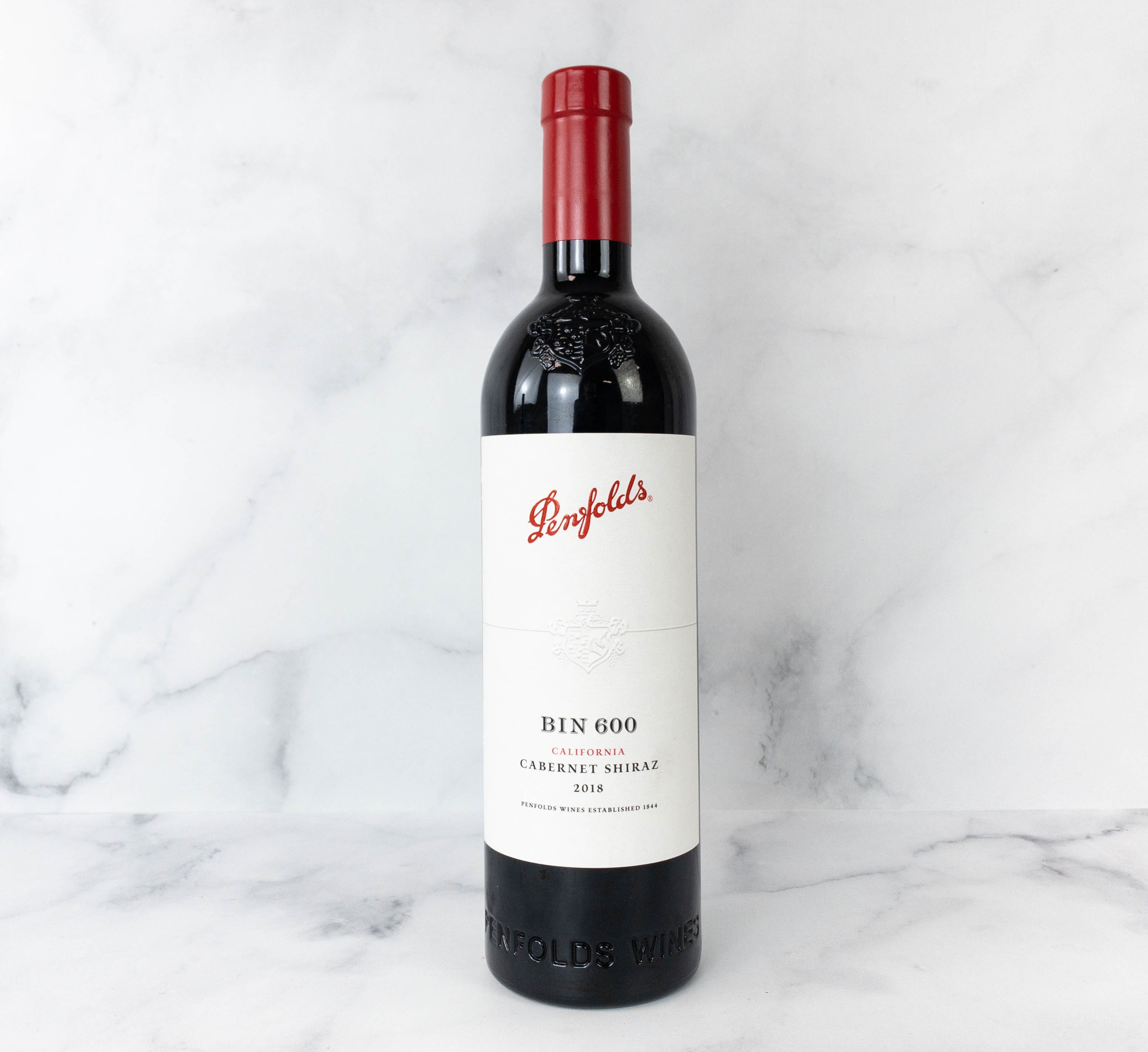 It's made with a blend of 78% Cabernet Sauvignon from Napa Valley and 22% Shiraz from California Central Coast vineyards.
This medium-bodied wine pairs well with grilled meats and vegetables!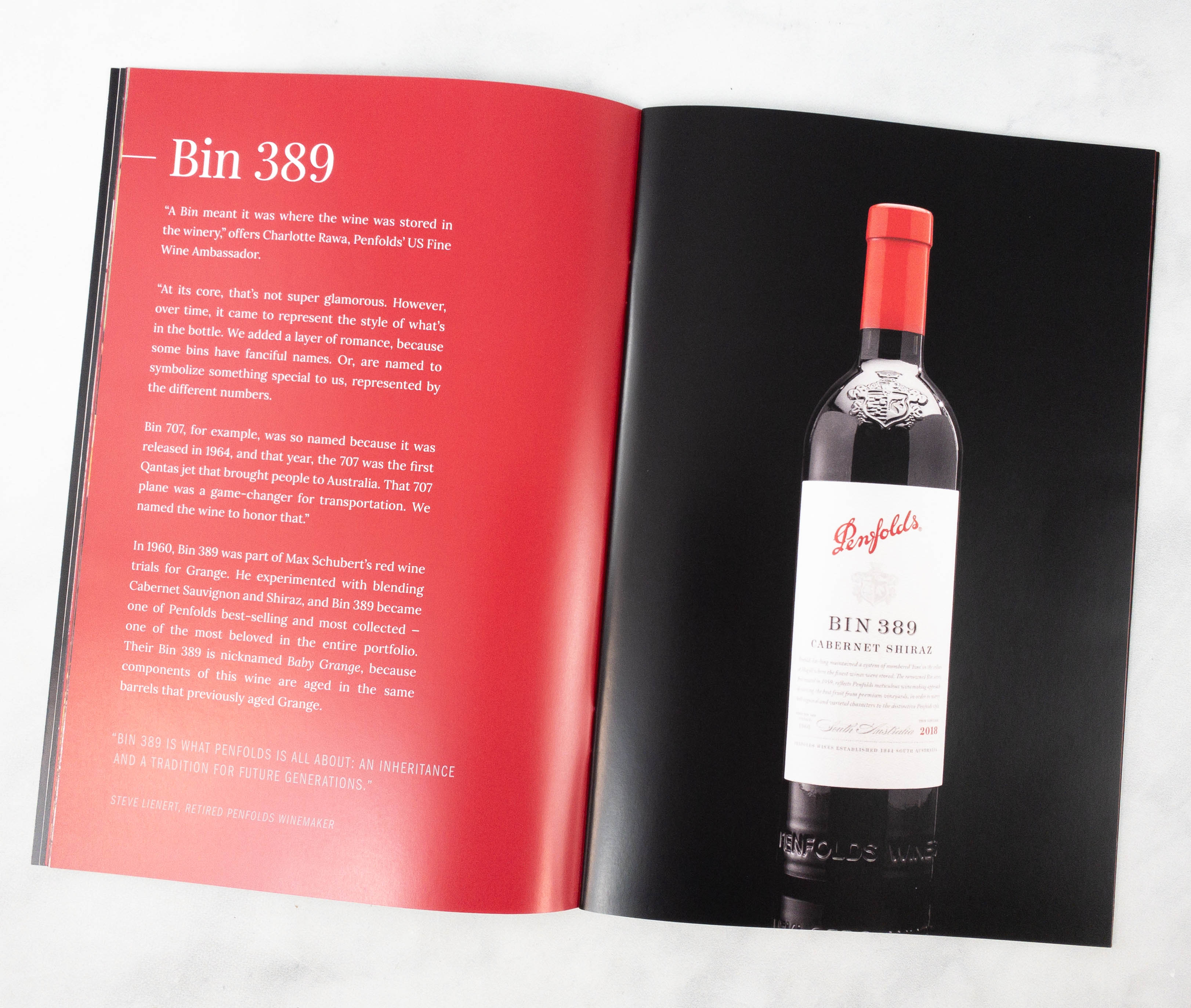 2018 Penfolds Bin 389 Cabernet Shiraz ($80) It's another red wine, also known as the "Baby Grange" for the sole reason that its components are matured in the exact same barrels used by the vintage of Grange.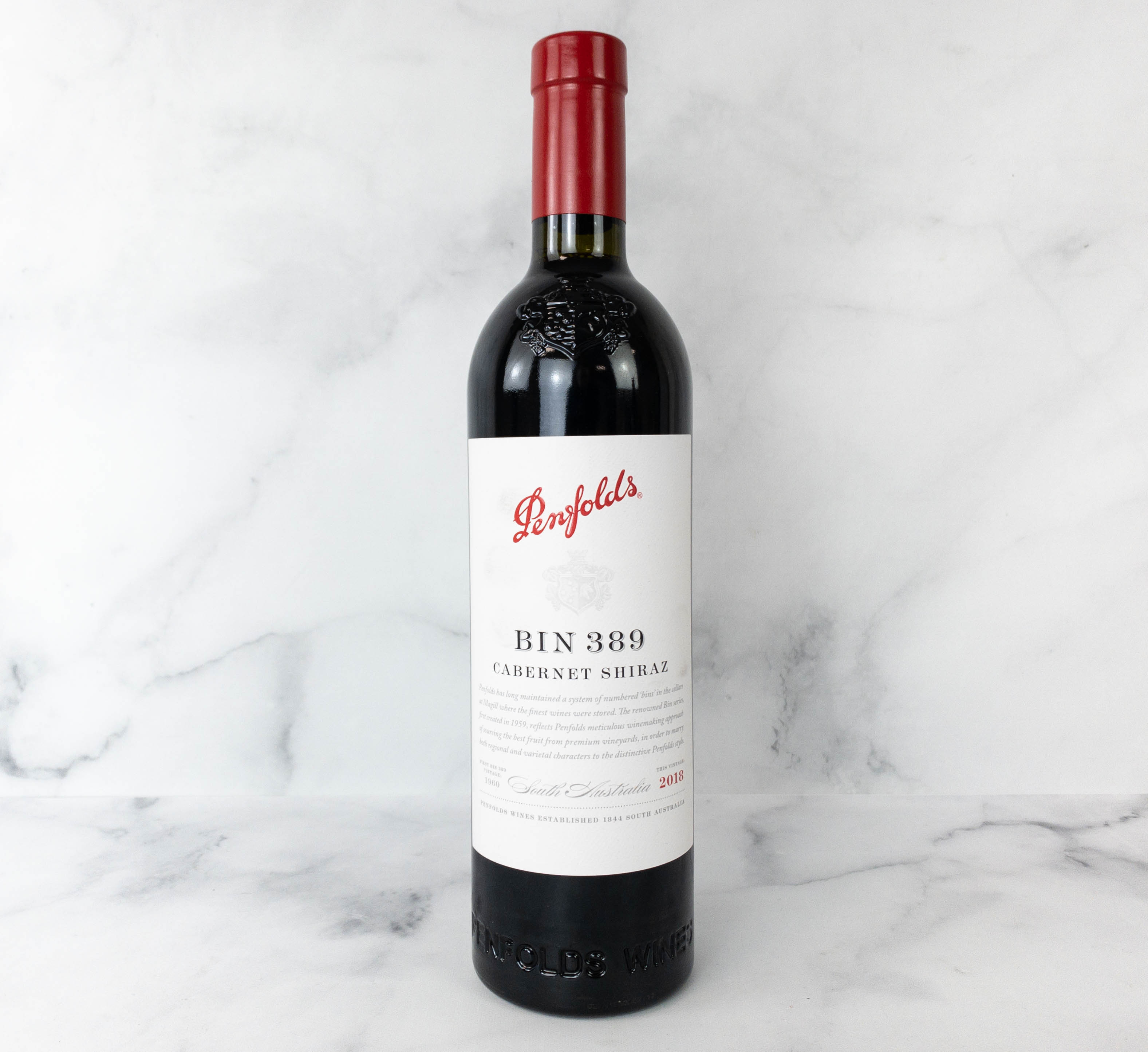 It's a combination of the structure of Cabernet Sauvignon with the richness of Shiraz.
It has sweet and savory notes, plus aromas of darker fruits and flavors of roasted beetroot. Red wine lovers would love the elegant structure of this wine!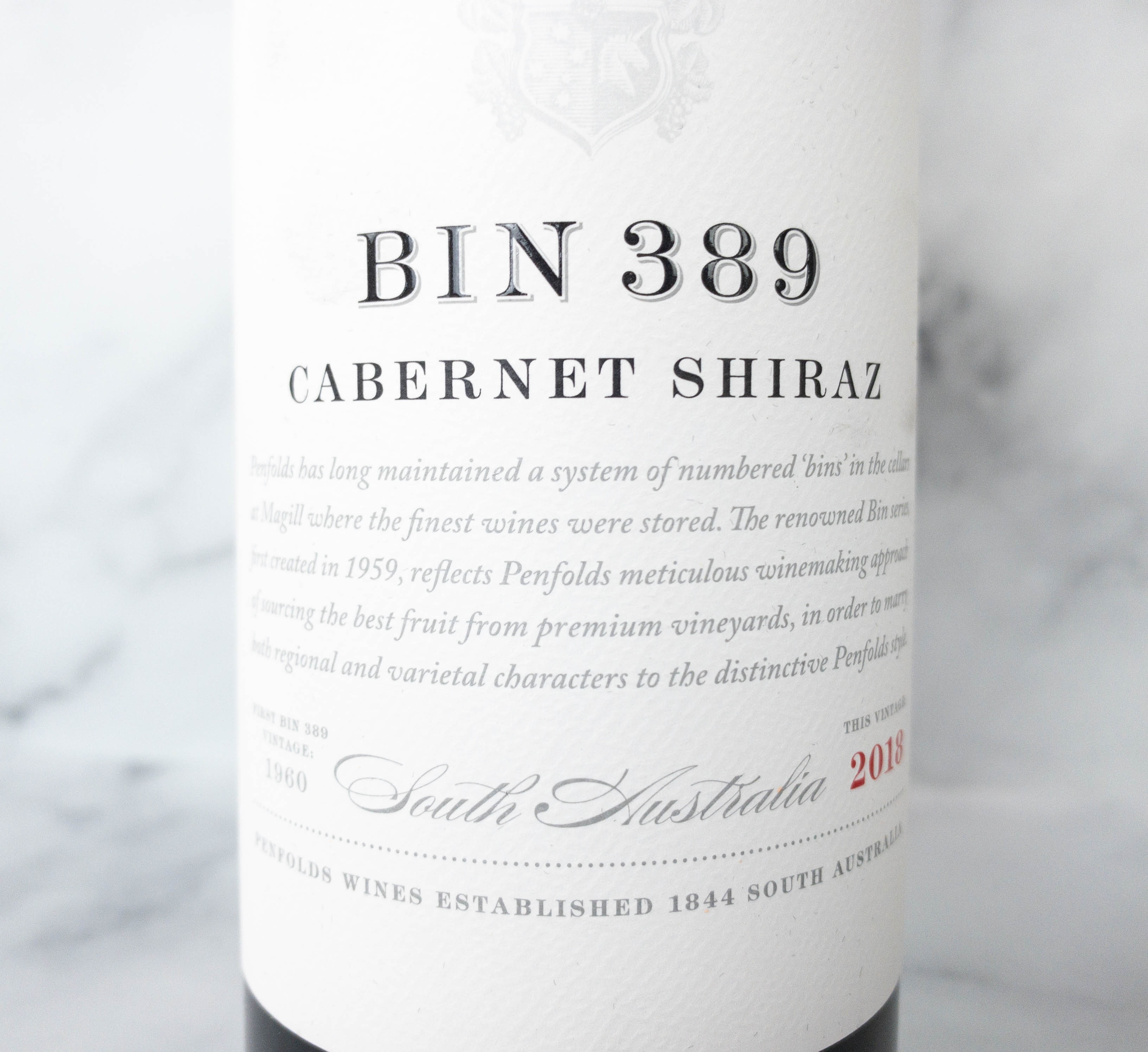 This wine is great with beef or lamb, and even with cheese.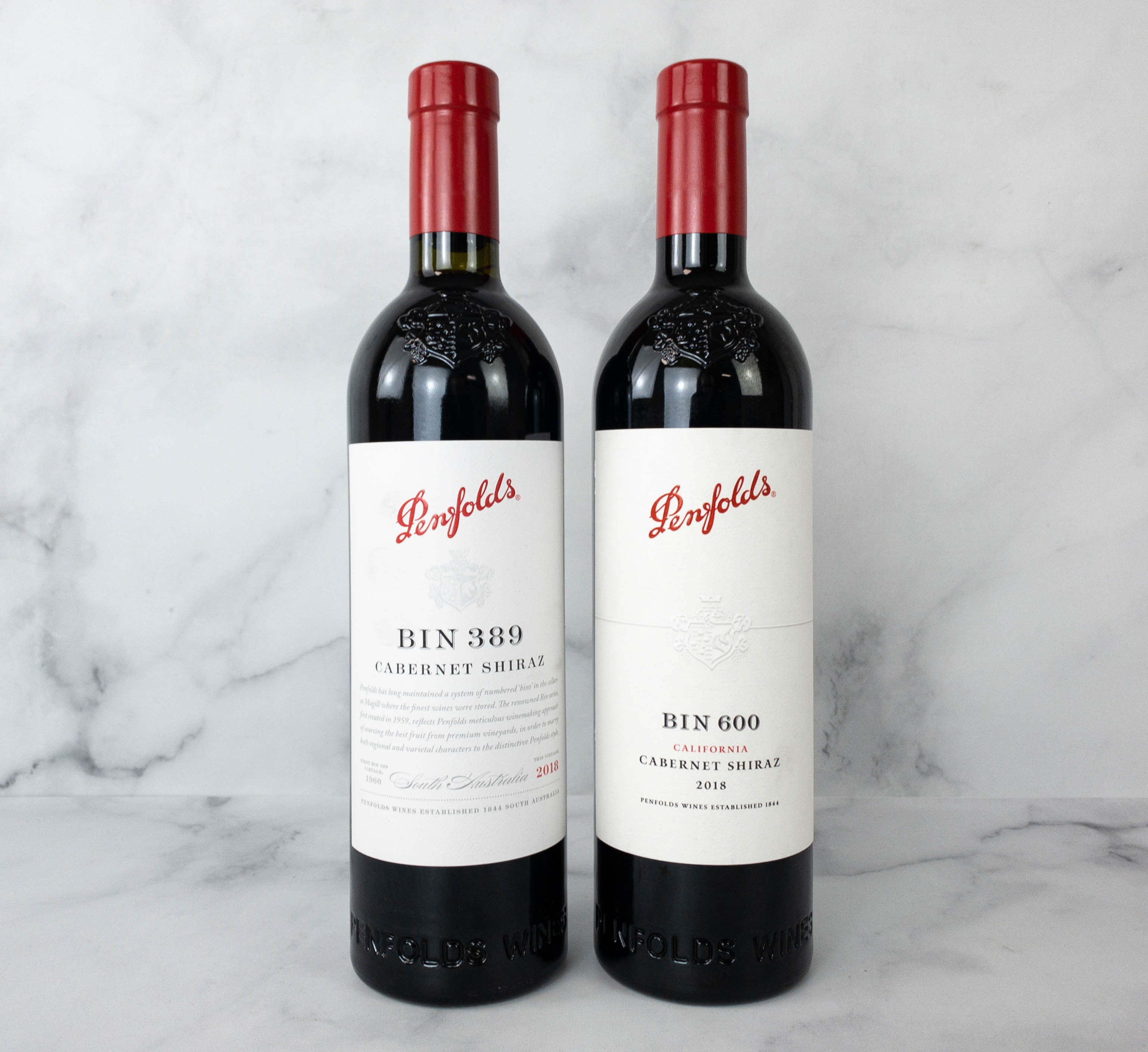 The quality of both wines provide for a wide range of food pairings and bring the excitement of Australian vines to California terroir.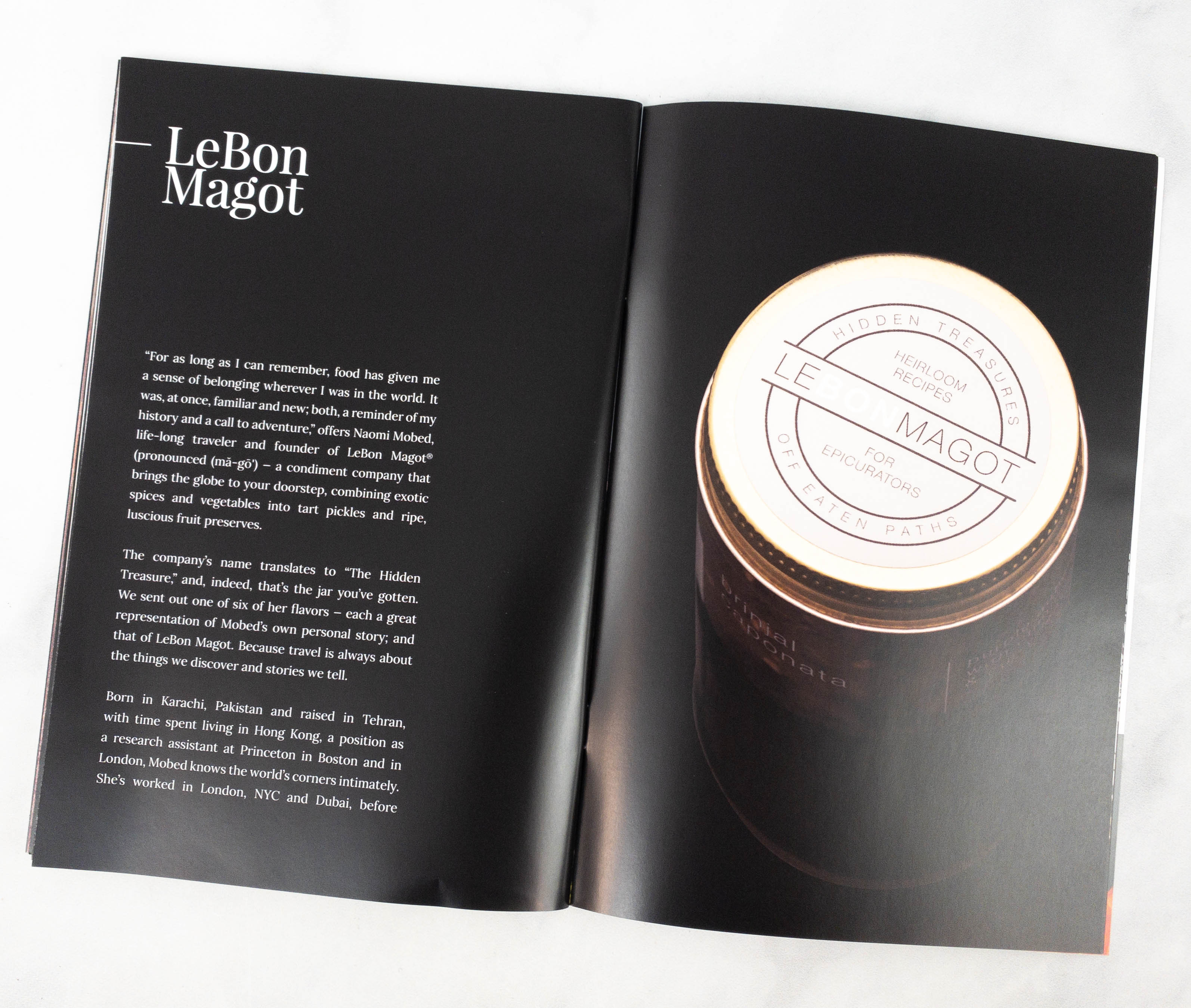 LeBon Magot Spiced Raisin Marmalata ($6) Adding to the list of gourmet food items in the box is this bottle of spiced raisin marmalade. It's made with black raisins from South Africa, mixed with a North African spice blend.
It goes well with cheese, grilled vegetables, meat, and more. This can even be used in baked goods, like oatmeal and spiced raisin cookies!
The smoked cinnamon and clove gives this jam such a unique flavor. Plus, it's a fair trade product and handcrafted without added colors, artificial sweeteners, pectin or MSG!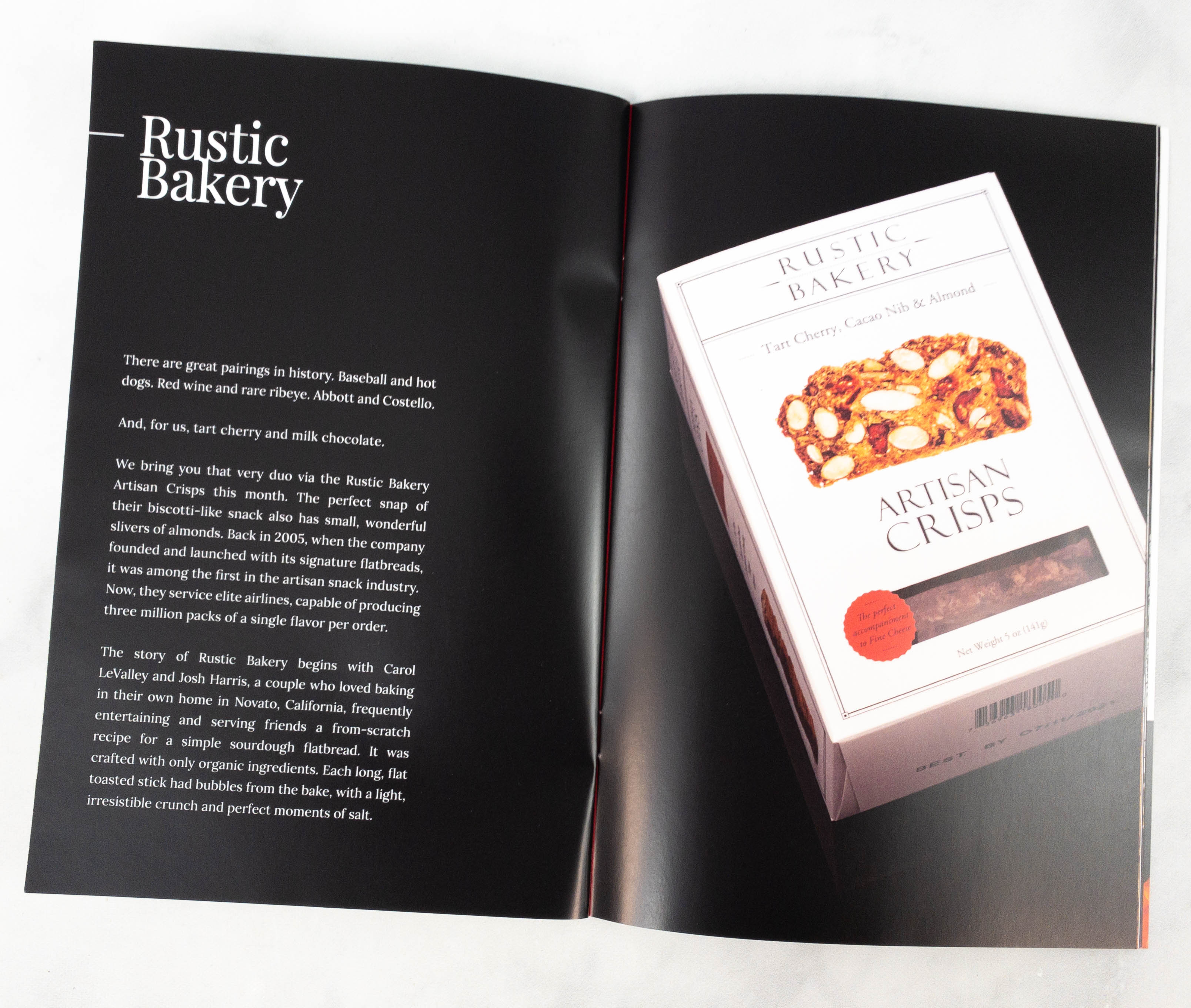 Rustic Bakery Artisan Crisps ($8) These crisps make great wine pairings! They contain tart cherry, cacao nib, and almond, making each bite flavorful.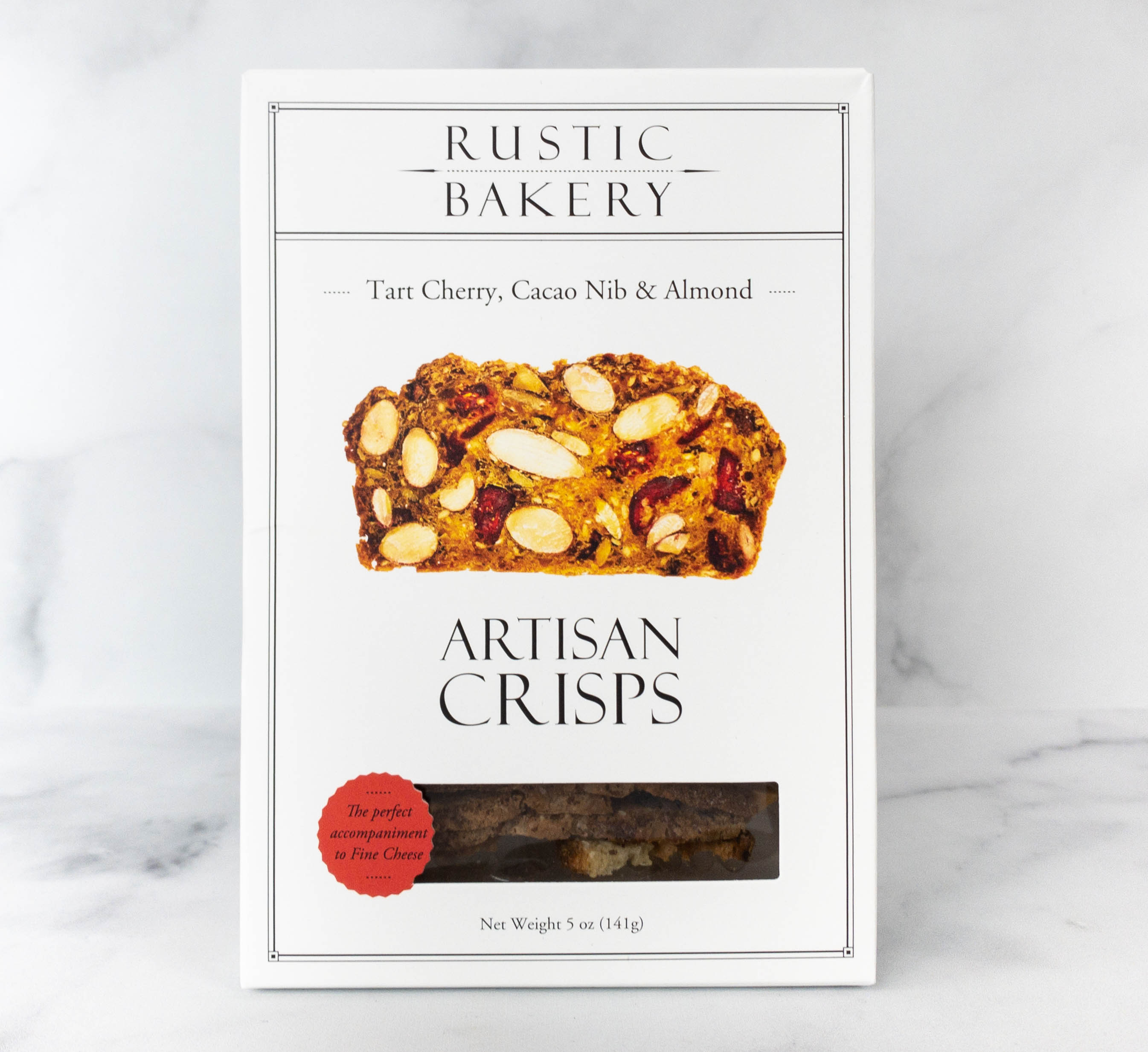 They also recommend to pair it with fine cheese and they're definitely making it to my next charcuterie board.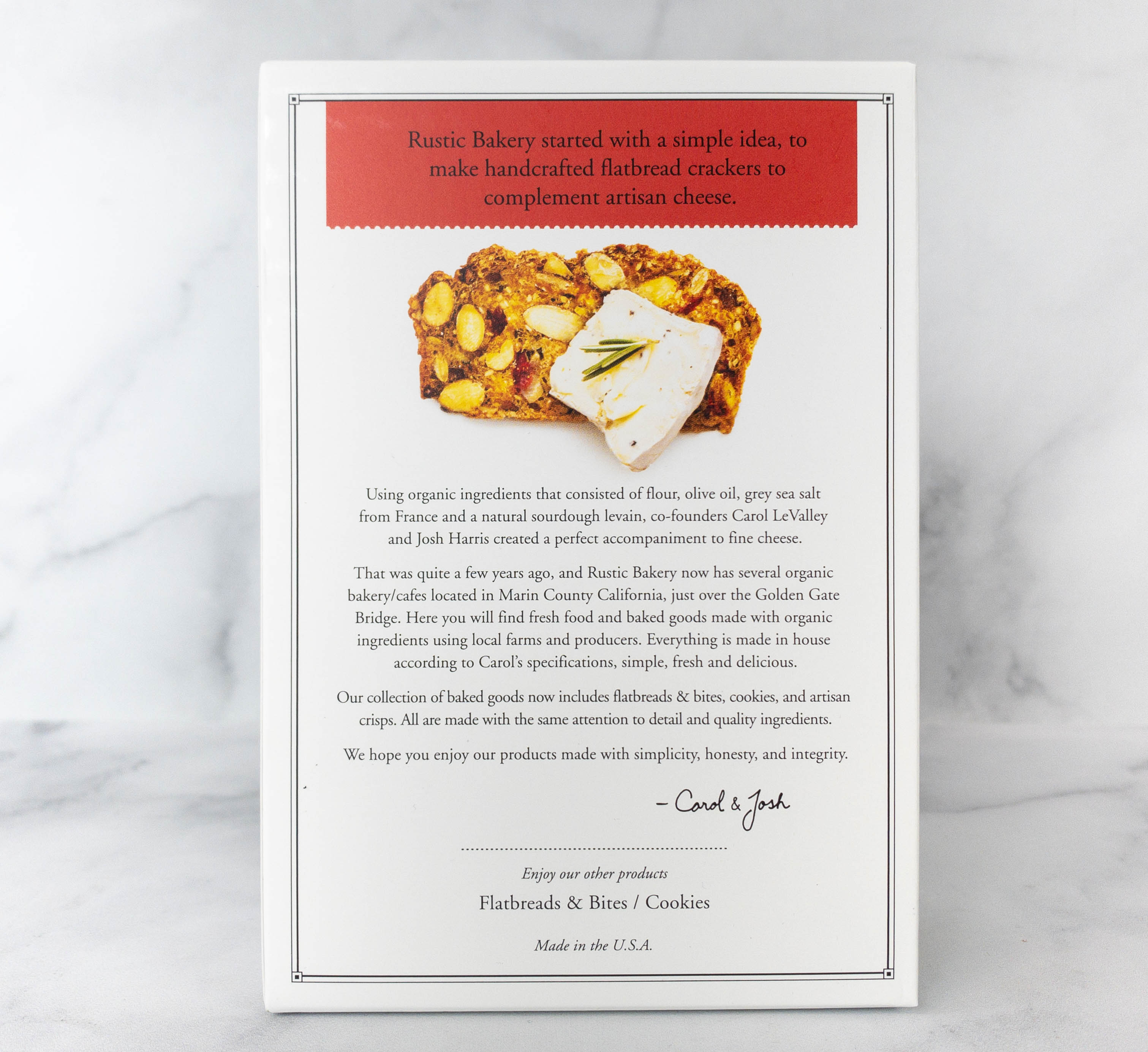 These crisps have a wonderful texture thanks to the seeds and dry fruits. It's hard to not get hooked on them!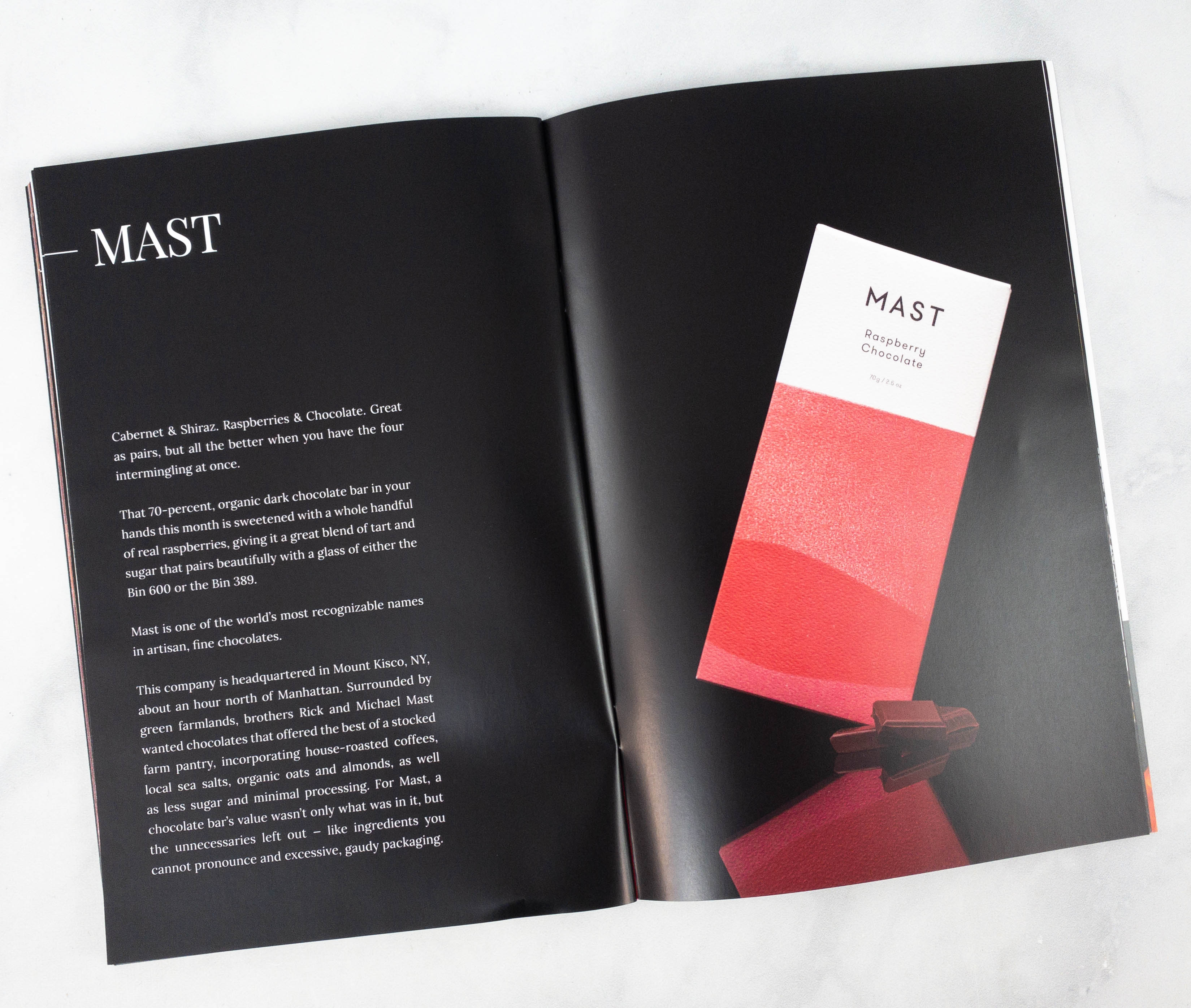 Mast Raspberry Chocolate ($7) Here's another good wine pairing, a raspberry chocolate bar!
I love the packaging because it's simple and uncomplicated.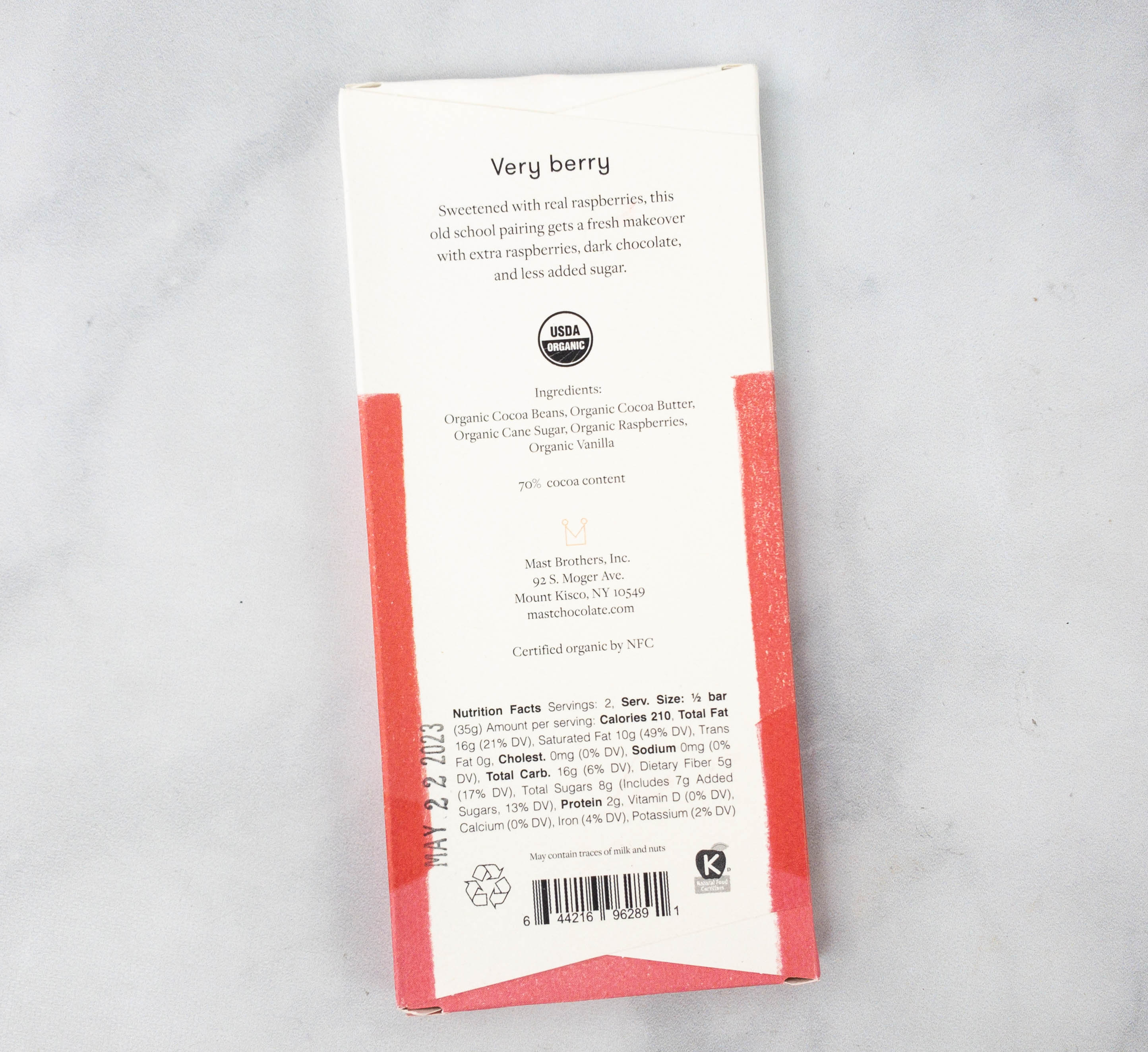 The bar is made with 70% cocoa, plus organic raspberries and organic vanilla.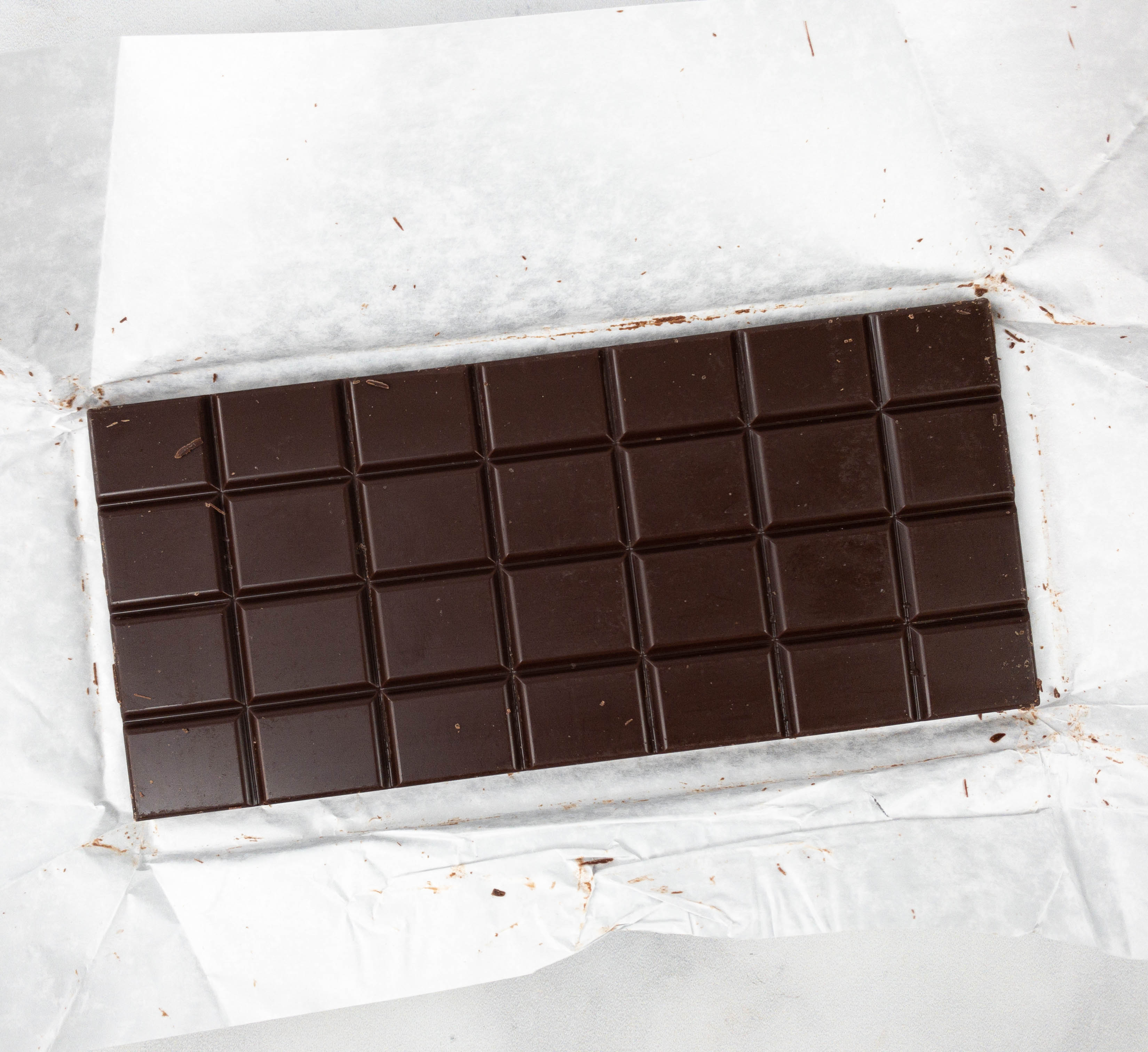 The dark chocolate is smooth and rich, which complements the tartness of raspberries perfectly.
It's also divided into squares and you can easily break a piece to pair with wine, or for a sudden sweet tooth craving.
Every Vices box is packed with luxurious items, and this month, they focused on wine and wine pairings! I received two bottles of red wines, and both definitely make a perfect companion at the dinner table whether an elegant full service meal or a snacky dinner featuring cheese and charcuterie. Meanwhile, the gourmet wine pairings include a bar of chocolate, crisps, and a small jar of marmalade (again, perfect for my cheese board!). The only non-food item is a deck of playing cards! It's great for those who like collecting uniquely designed cards, and also for those who want to play a fun game with family or friends during wine night. This is a pretty great curation overall, especially for wine lovers like me!
What do you think of this month's Vices box?