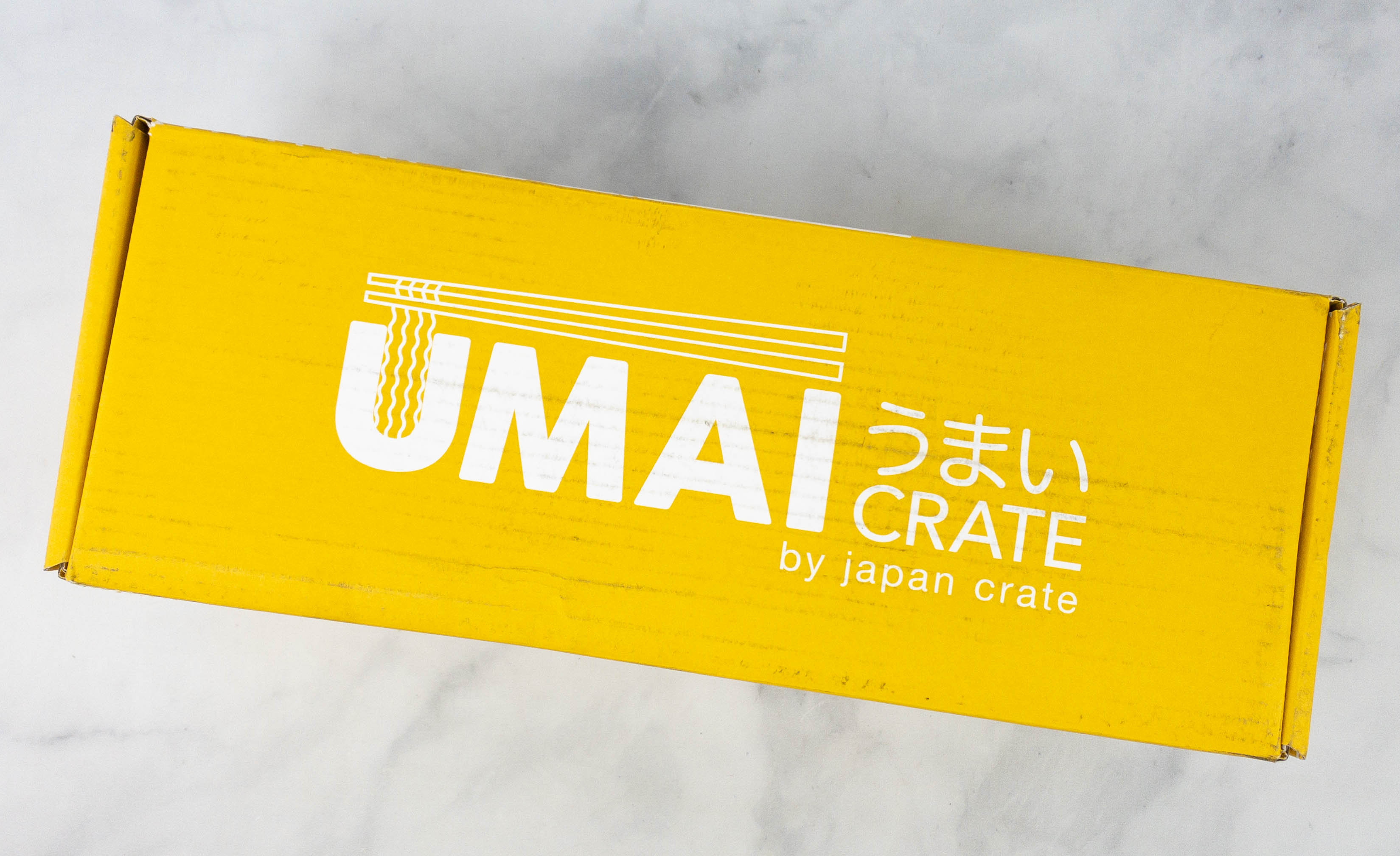 Umai Crate is a monthly subscription box that brings you exclusive Japanese-style noodles every month. The subscription costs $49.95 per month, and you'll get 7-8 noodles straight from Japan, plus bonus items like gachapons, collectible chopsticks, and more.
Umai Crate is from the same makers that bring you Japan Crate, Doki Doki Crate, and Inku Crate!
DEAL: Take $3 off your first crate. Use coupon code HELLO.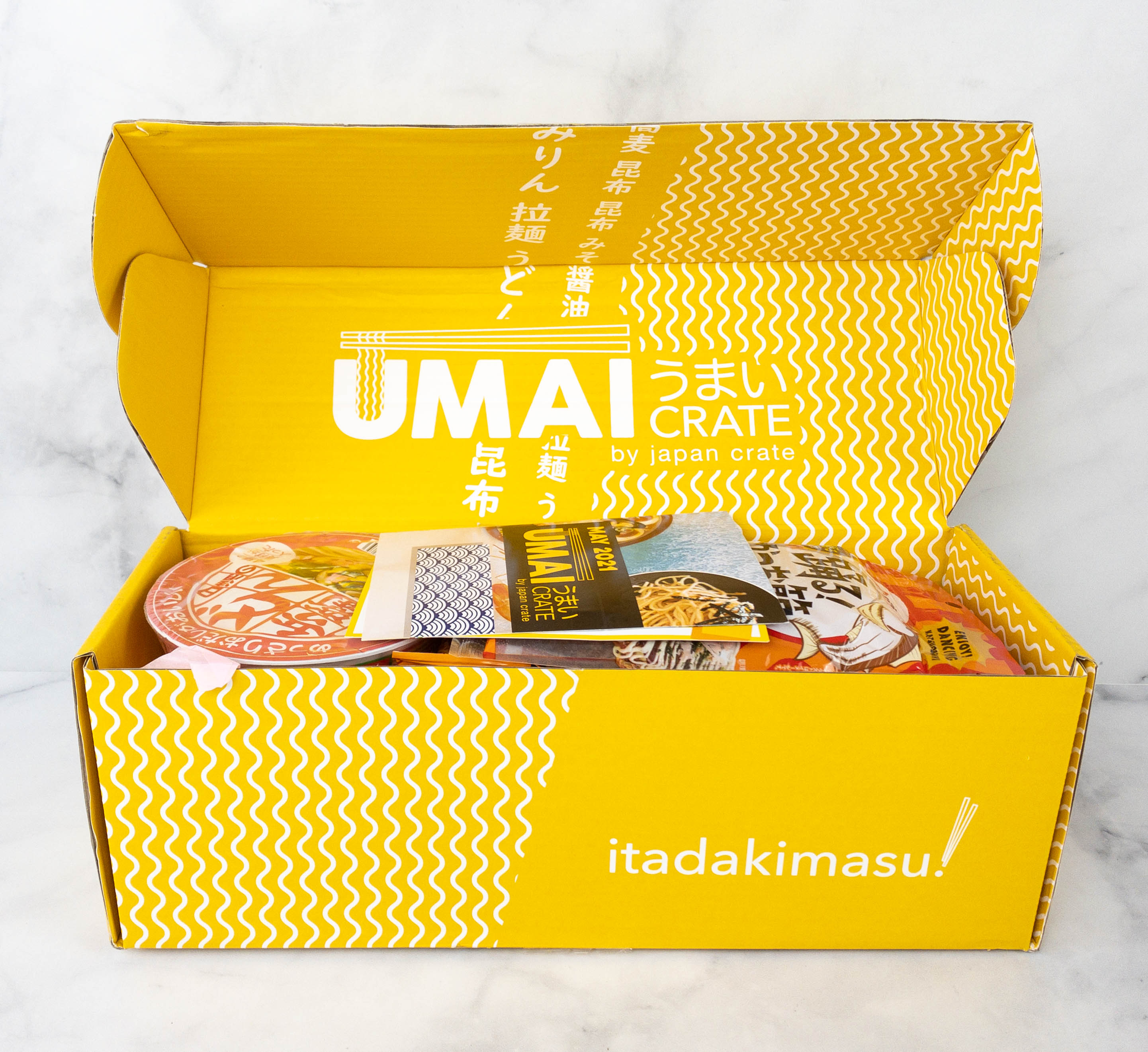 I'm excited to try this month's featured noodles! They all arrived in a fun, yellow box.
It includes a booklet that contains a couple of fun articles about noodles and the noodle eating culture in Japan.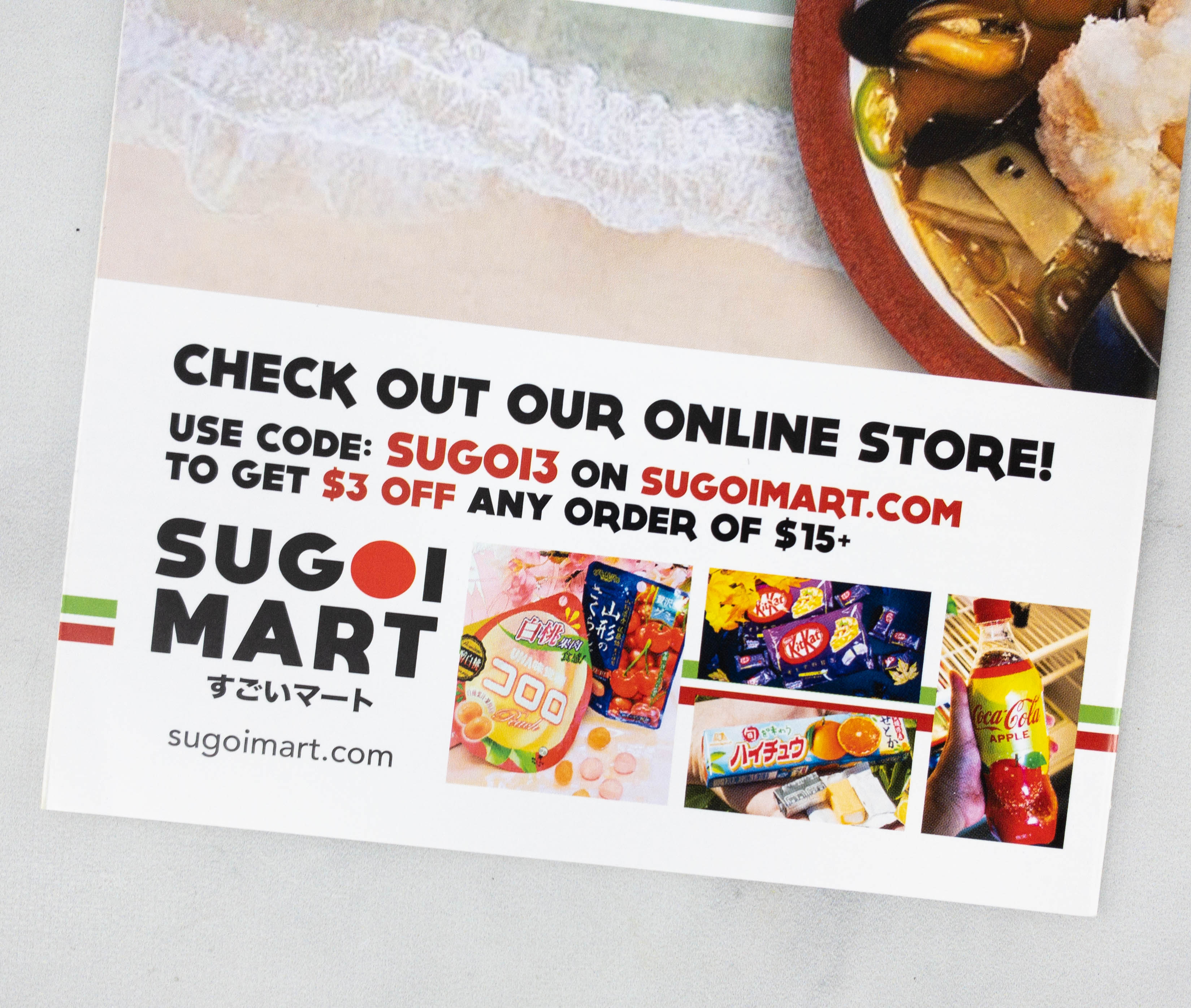 There's also an ad for Sugoi Mart!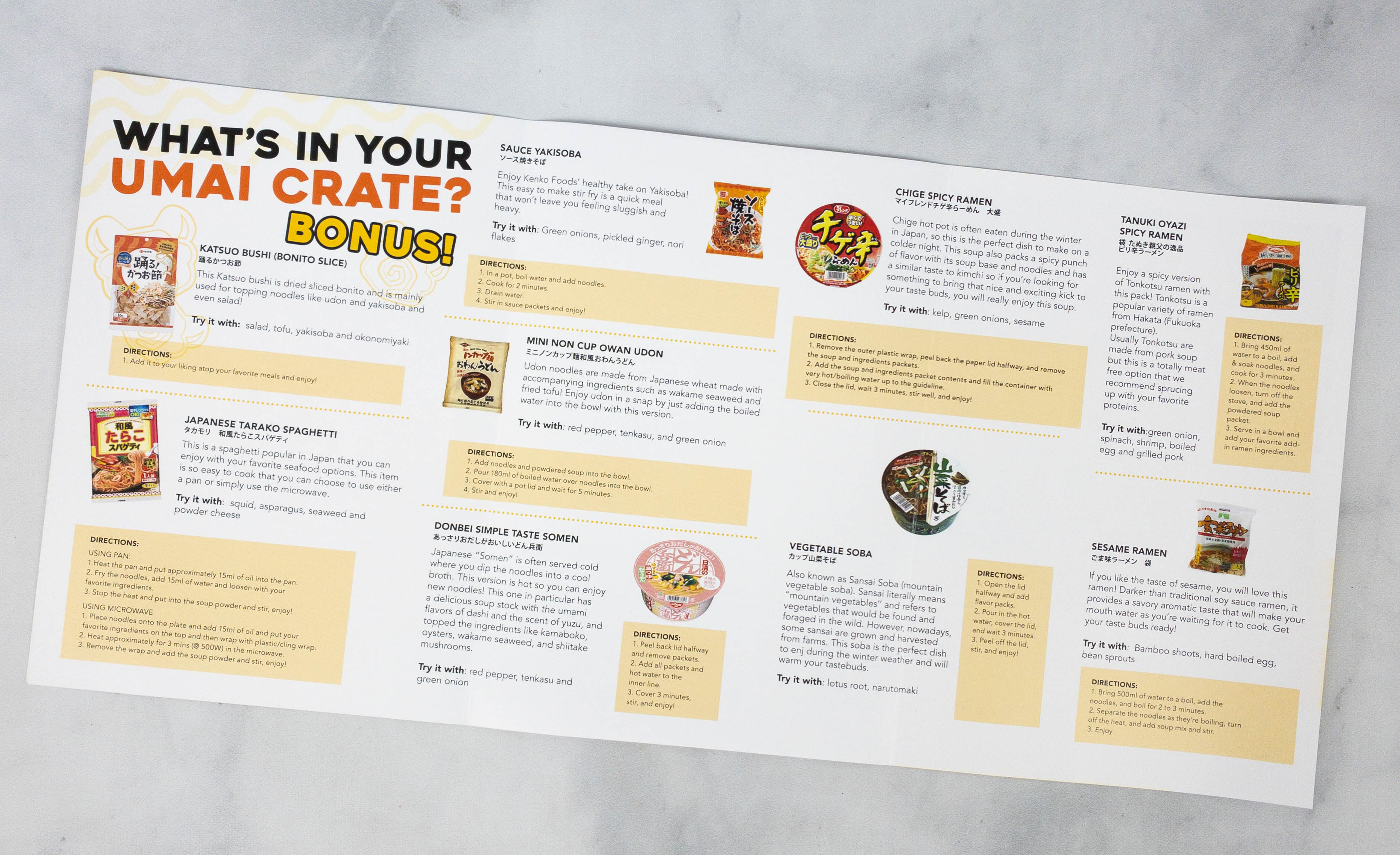 Here's a list of all the items in the box, with their specific descriptions and directions for cooking. This month's bonus item is Katsuo Bushi (Bonito Slice)!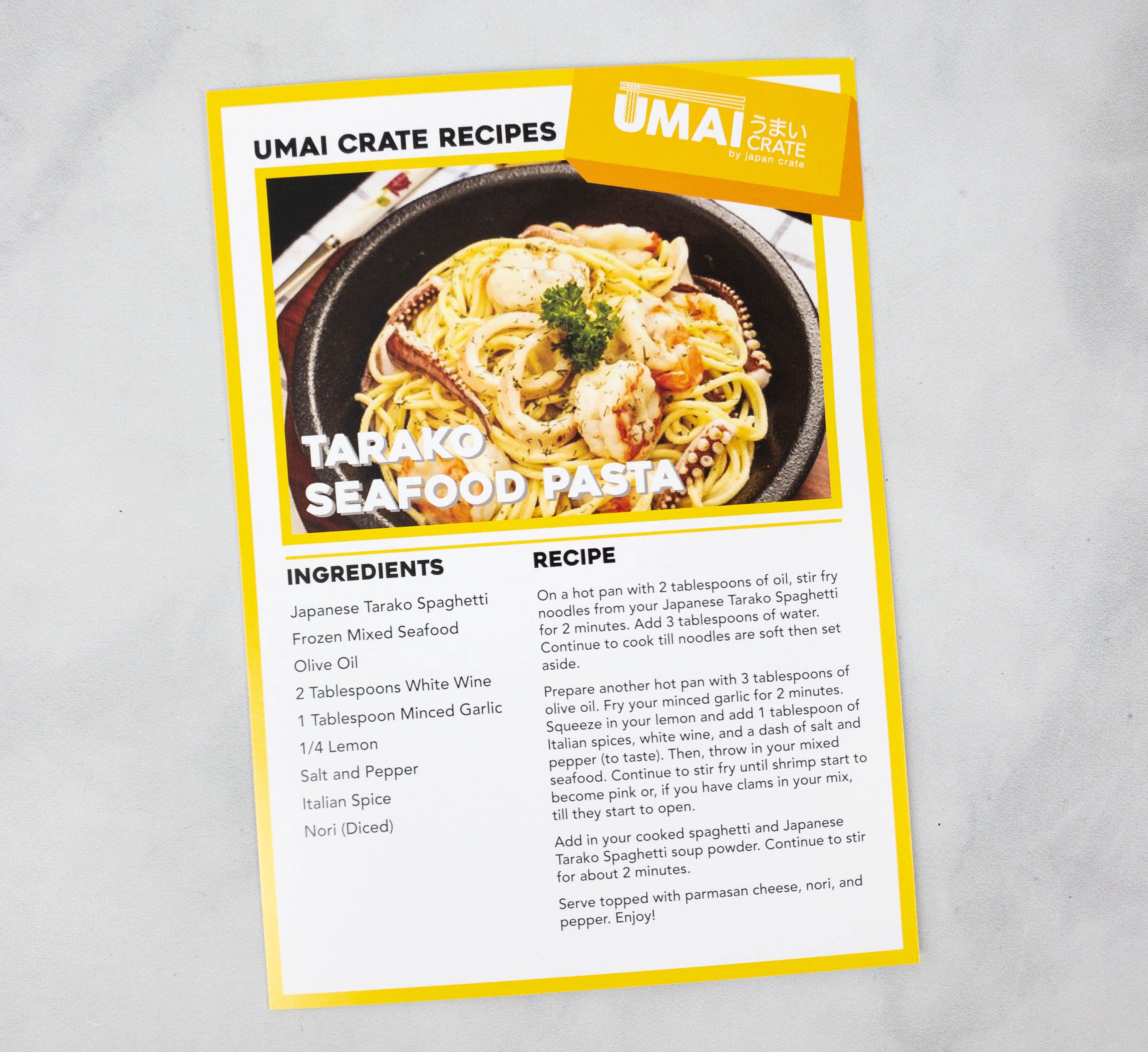 They even provide an exclusive Umai Crate recipe in each box and for this month, it's Tarako Seafood Pasta!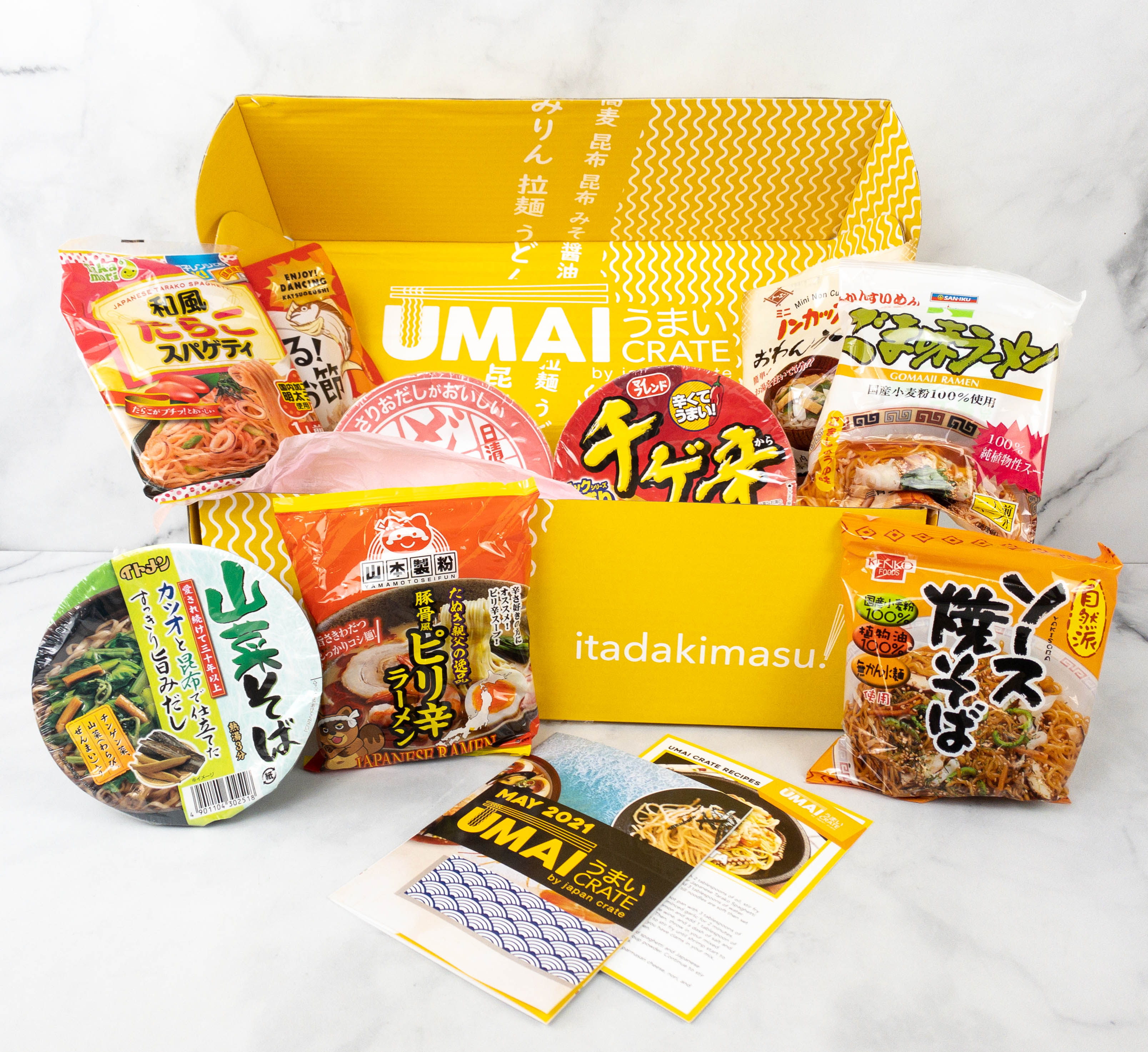 Everything in my May 2021 Umai Crate box!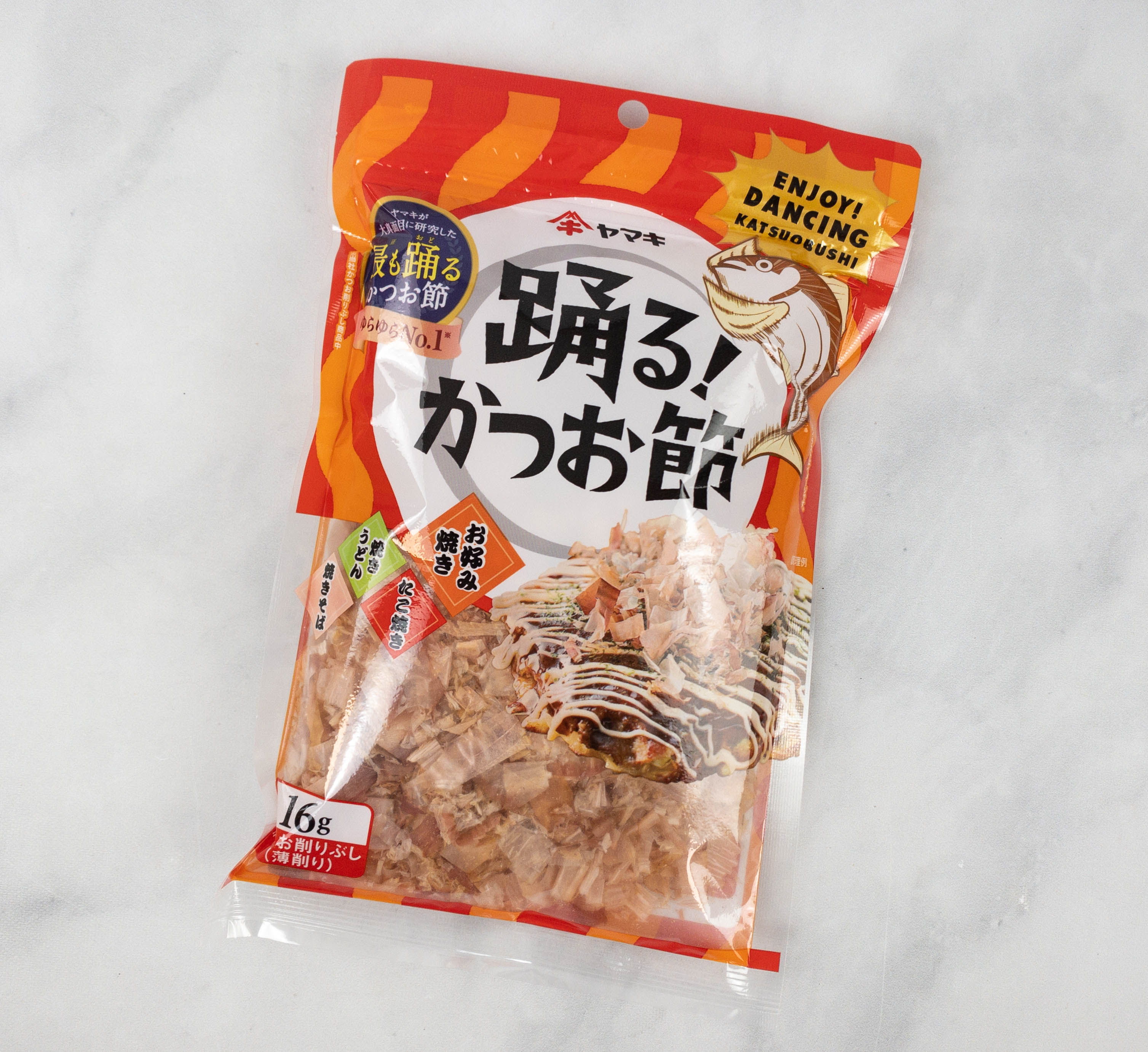 Katsuo Bushi (Bonito Slice). This dried bonito can be used as a topping for noodles and salads! It's paper thin, but it actually adds great flavor to the dish.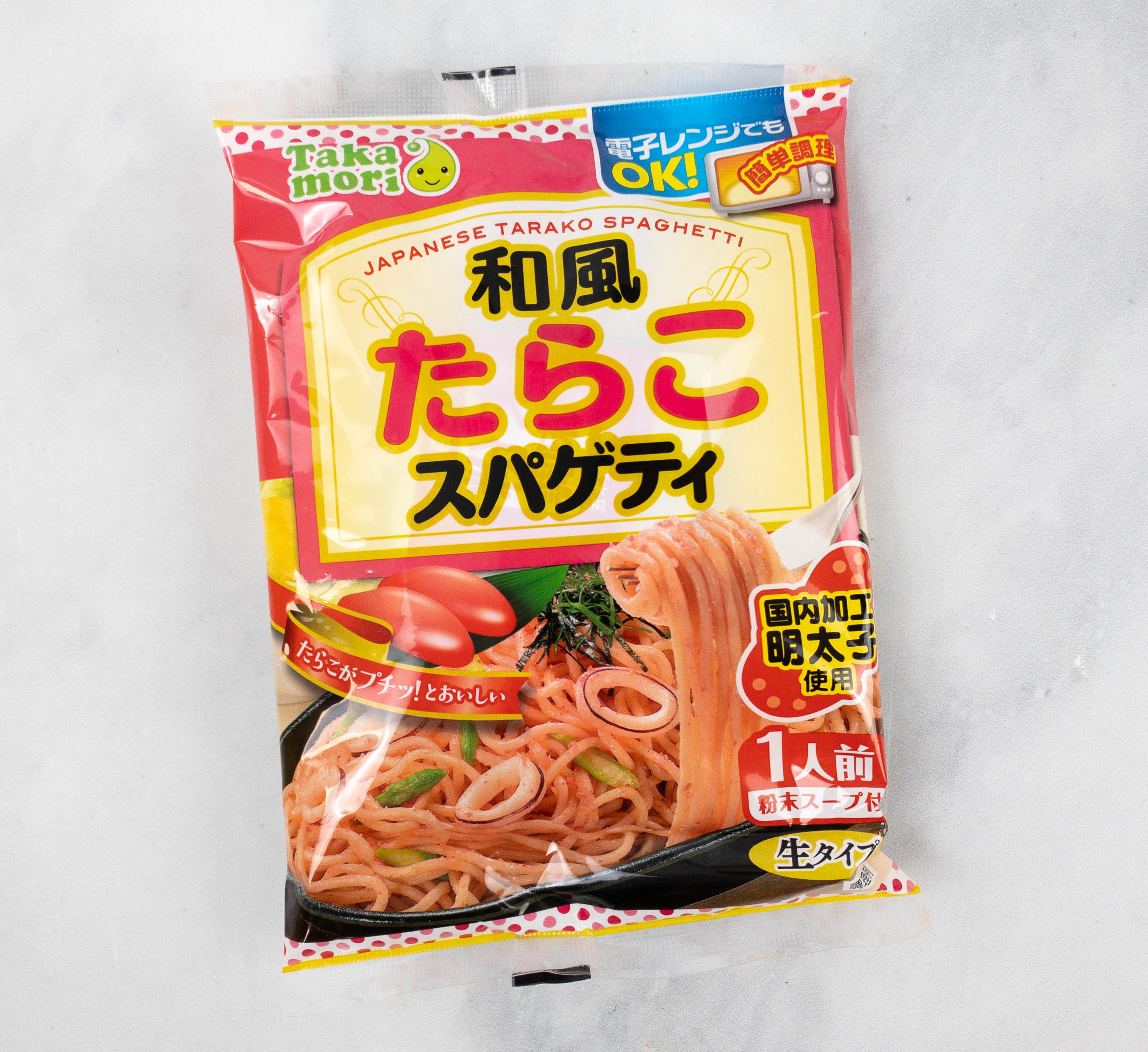 Japanese Tarako Spaghetti. Here's a popular spaghetti variant in Japan, which features a unique seafood flavor. It's called tarako, referring to pollock or cod roe. It can be enjoyed with squid, asparagus, seaweed, and powder cheese as well.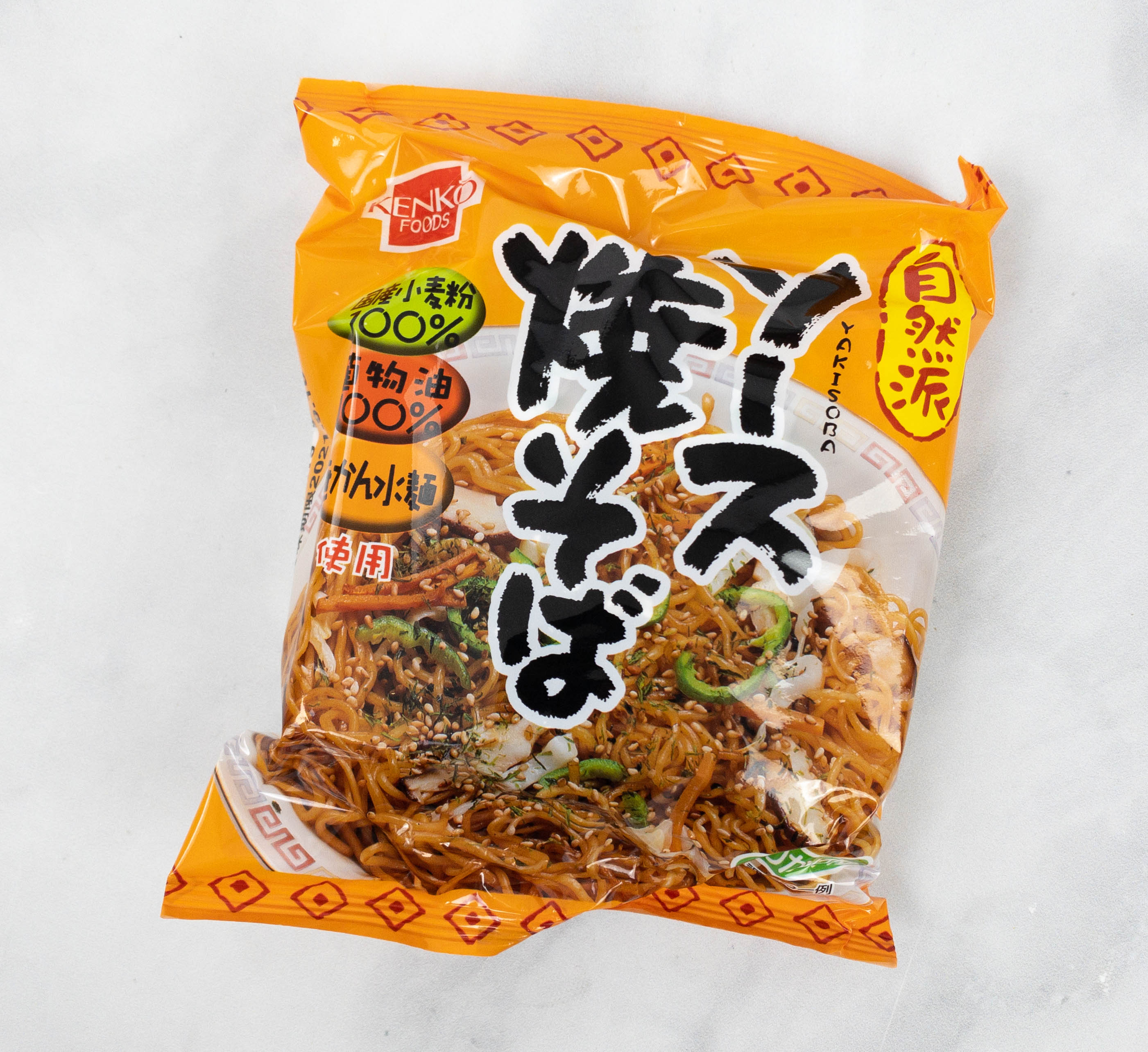 Sauce Yakisoba. This stir-fried noodle dish is bursting with a sweet and savory flavor. The noodles are chewy and filling. It also goes well with green onions, pickled ginger, and nori flakes!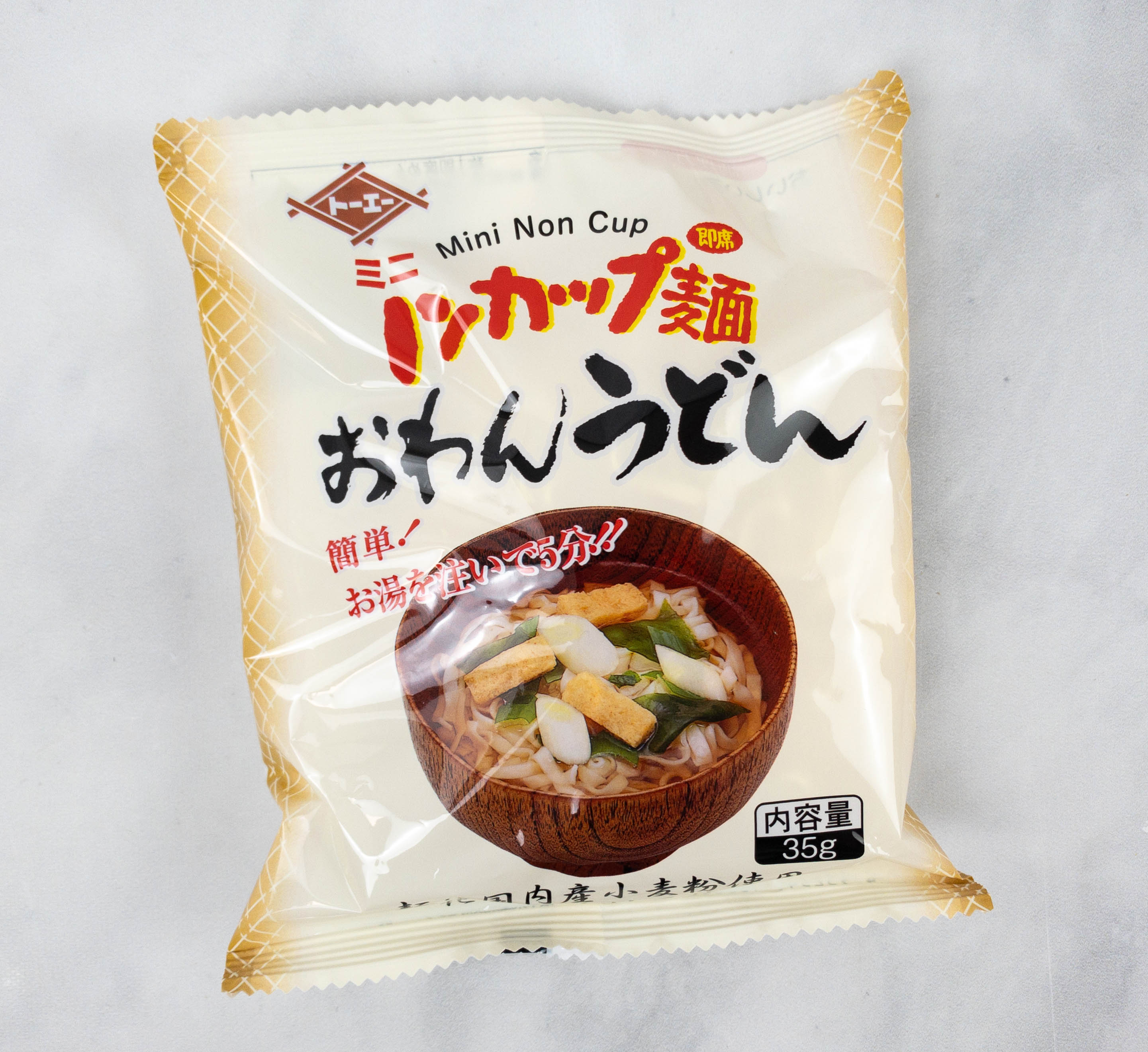 Mini Non Cup Owan Udon. Udon is characterized by thick wheat noodles and a mild broth, making it a great comfort food. This one is ideally topped with red pepper, tenkasu, and green onion for more flavor!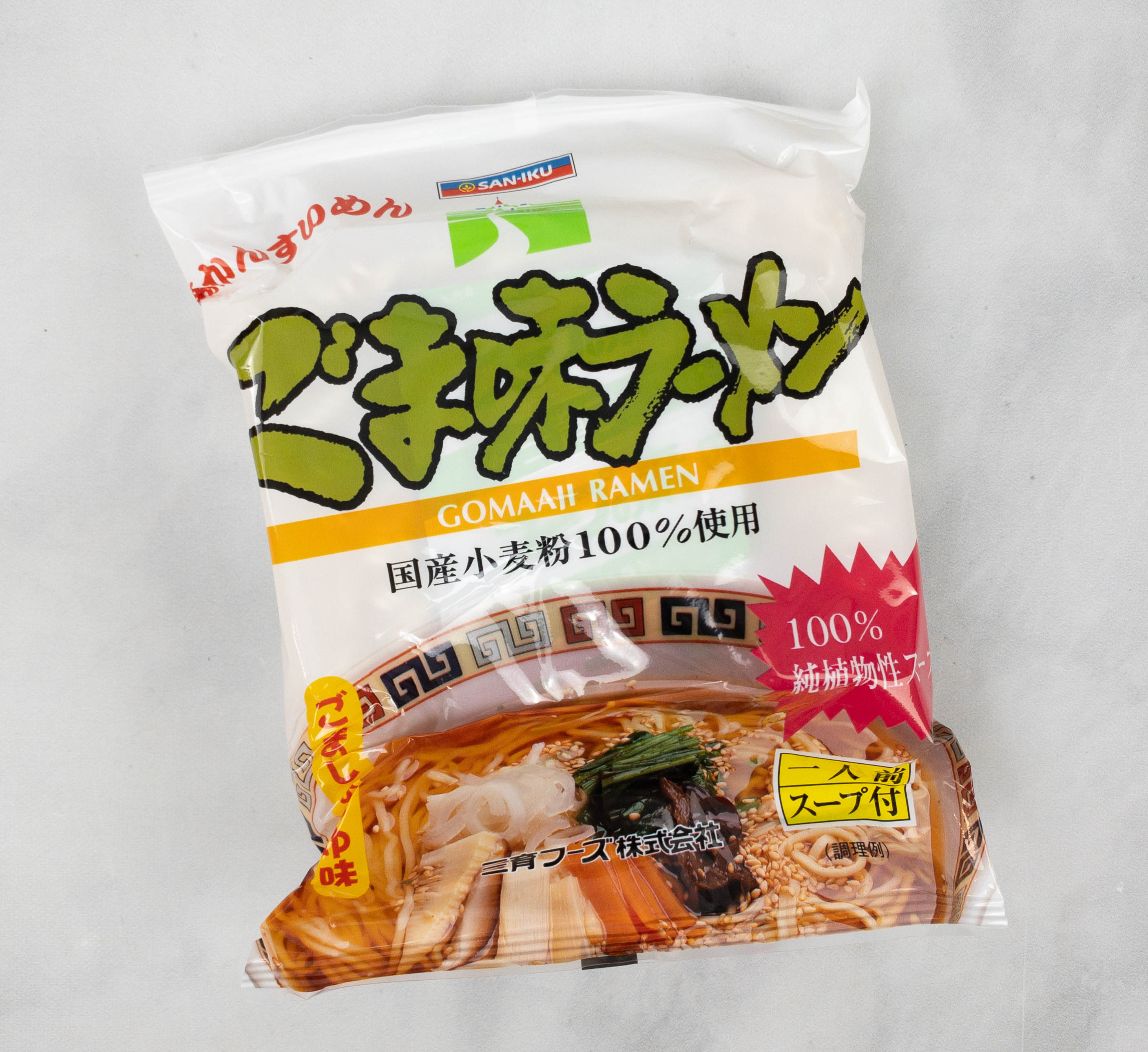 Sesame Ramen. This type of ramen boasts of a flavorful sesame broth. It's darker than the traditional soy sauce ramen, but the has the right level of saltiness. Ideal toppings for this one include boiled egg, bamboo shots, and bean sprouts.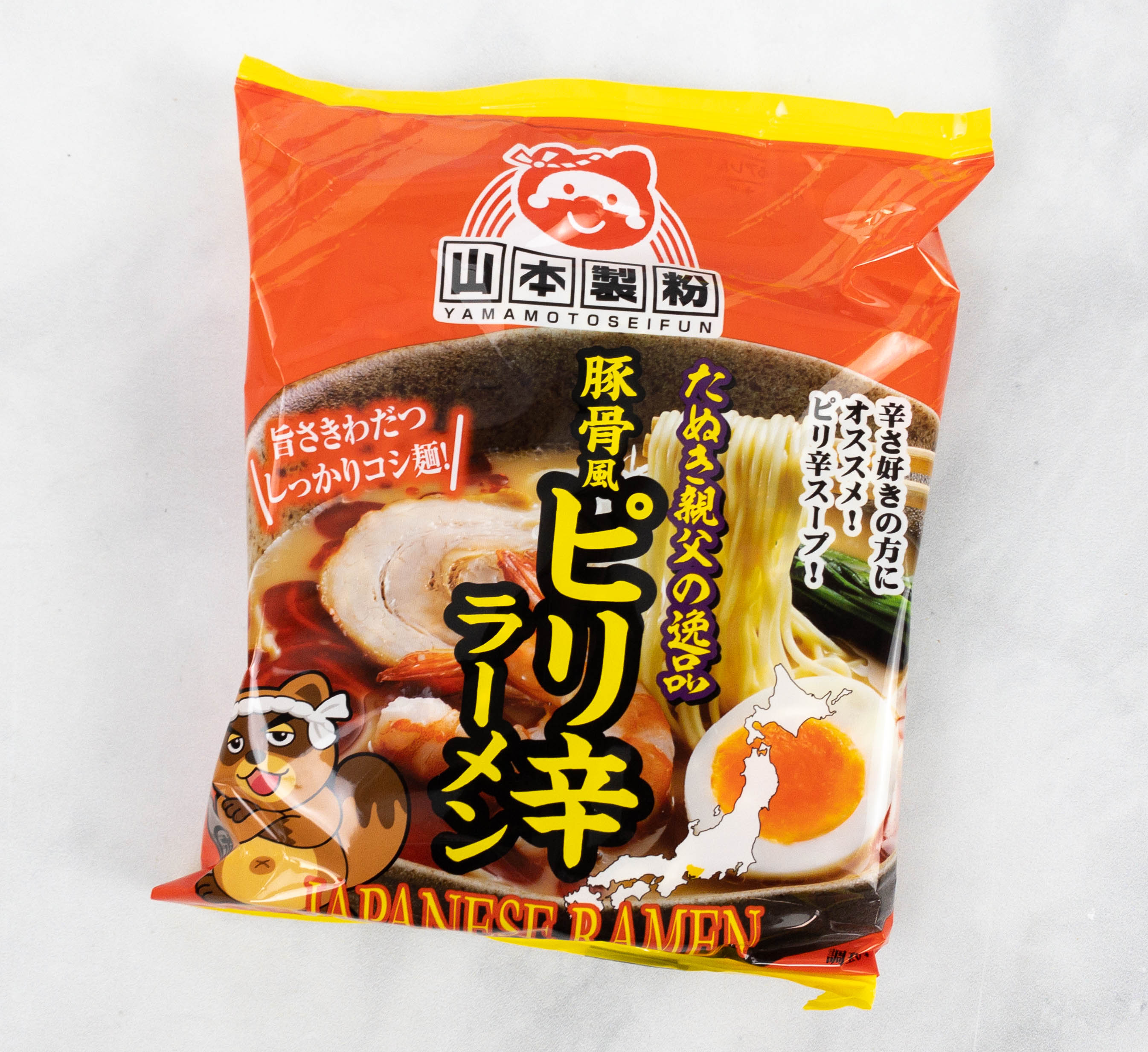 Tanuki Oyazi Spicy Ramen. It's the same tonkotsu ramen that we all love but this time, the soup provides a kick of spiciness. This one is also meat-free, but you can spruce it up with shrimp, boiled egg, or grilled pork if you wish. Spinach and green onion would also make nice toppings for this spicy ramen!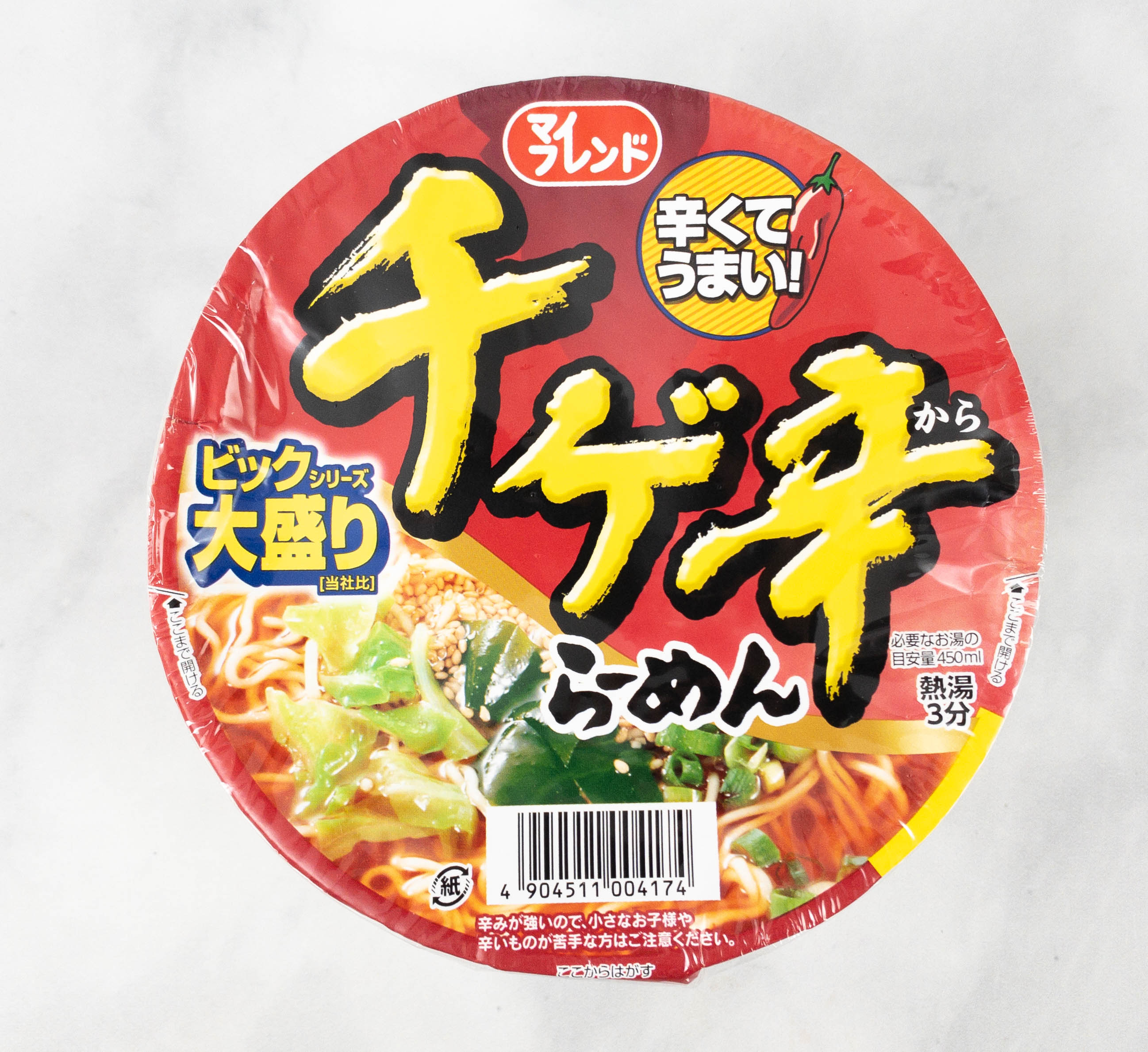 Chige Spicy Ramen. Here's another spicy noodles, with a flavor similar to kimchi. It's popularly known as chige hot pot style ramen!
It tastes great with kelp, green onions, and sesame.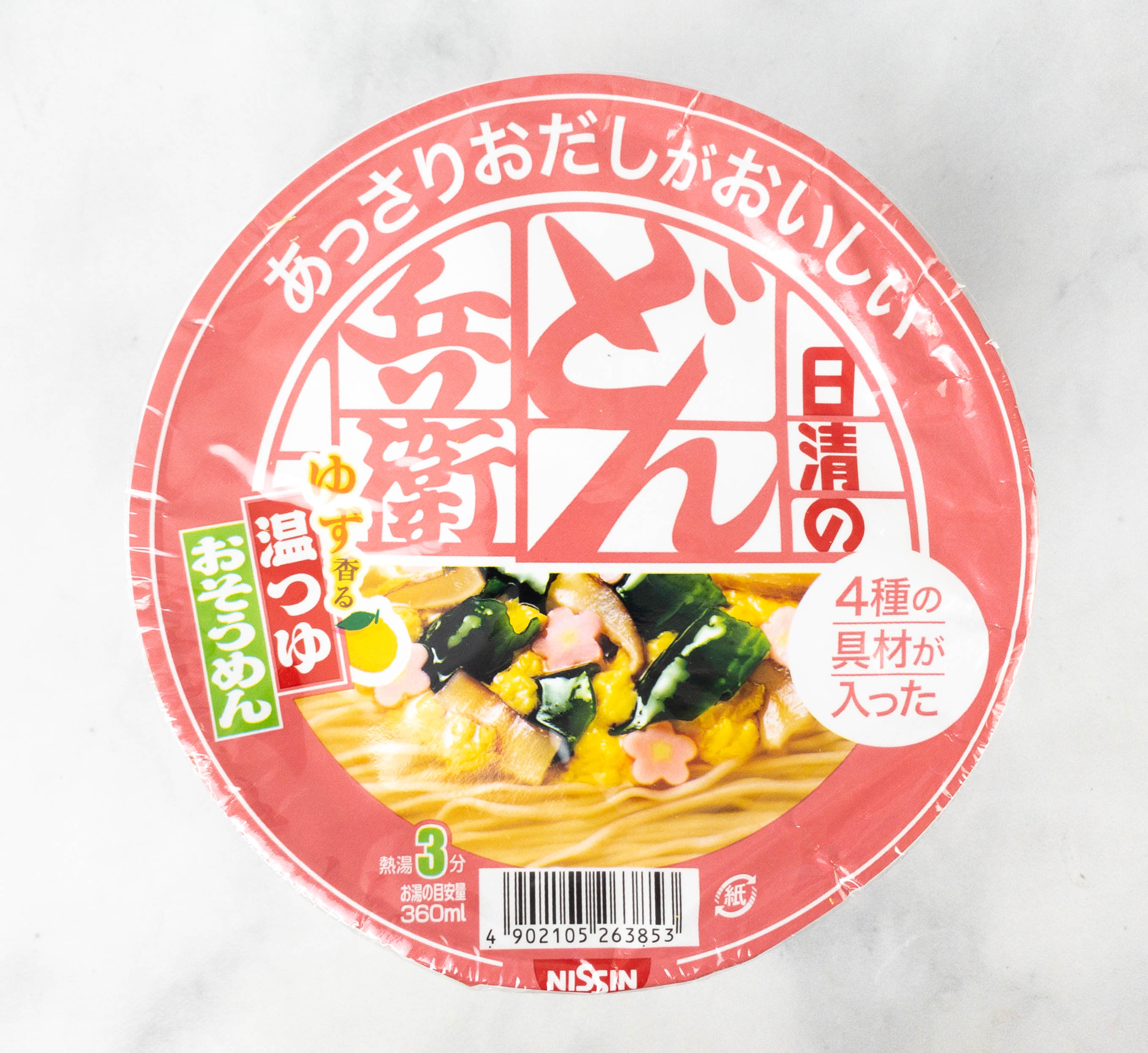 Donbei Simple Taste Somen. Somen is commonly enjoyed by dipping into a cool broth. However, this bowl lets us enjoy it with a hot and tasty soup with dashi's umami flavors and yuzu's aroma. It's a totally different way of enjoying the meal but it's still tasty and satisfying!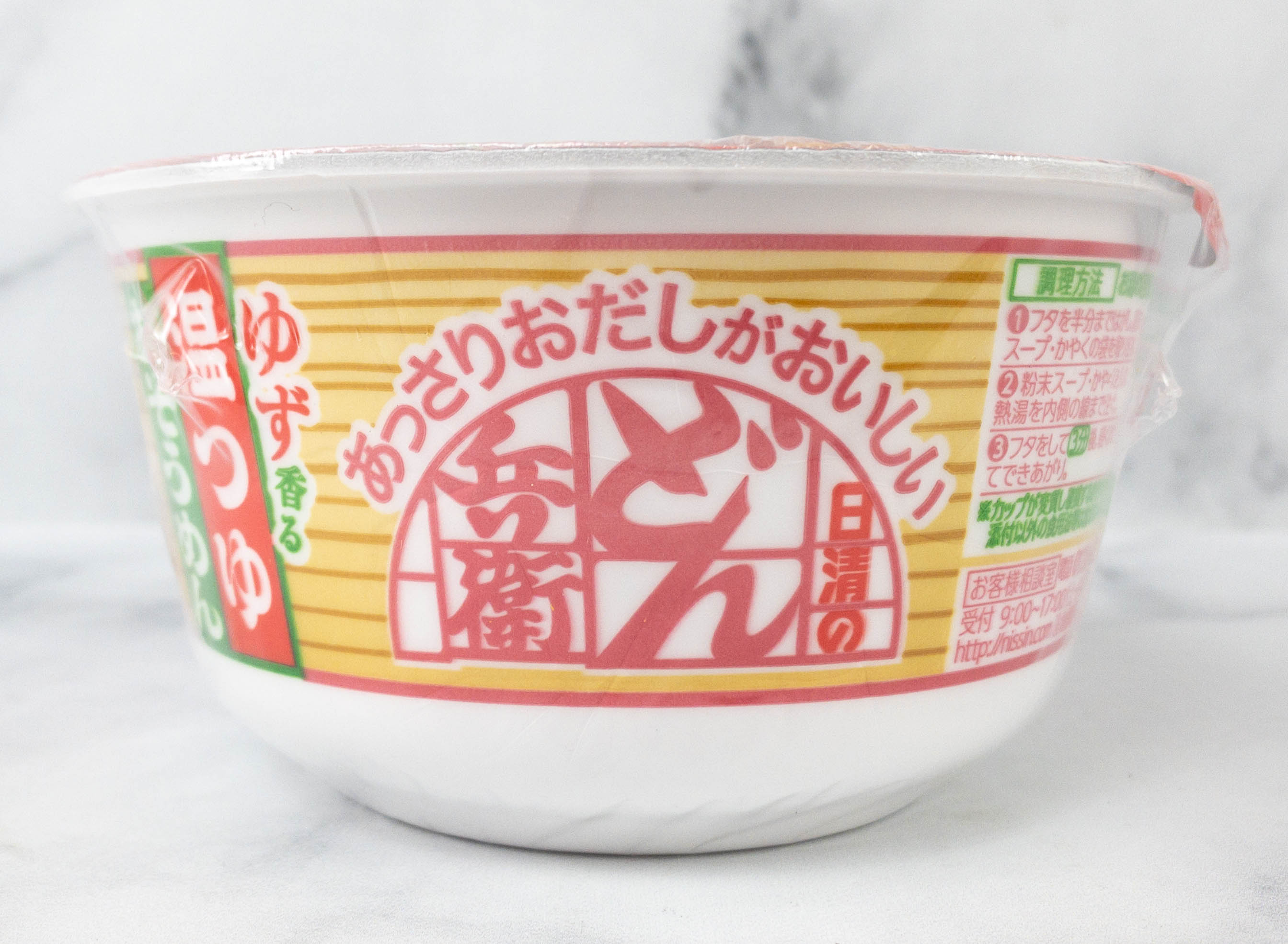 This bowl even has added ingredients like kamaboko, oysters, wakame seaweed, and shitake mushrooms. Recommended toppings are red pepper, tenkasu, and green onion.
Vegetable Soba. Umai Crate usually includes vegetarian noodles! This month, it's a vegetarian ramen packed with mountain vegetables, best enjoyed during cold days as it fills you up while keeping you warm and comfy.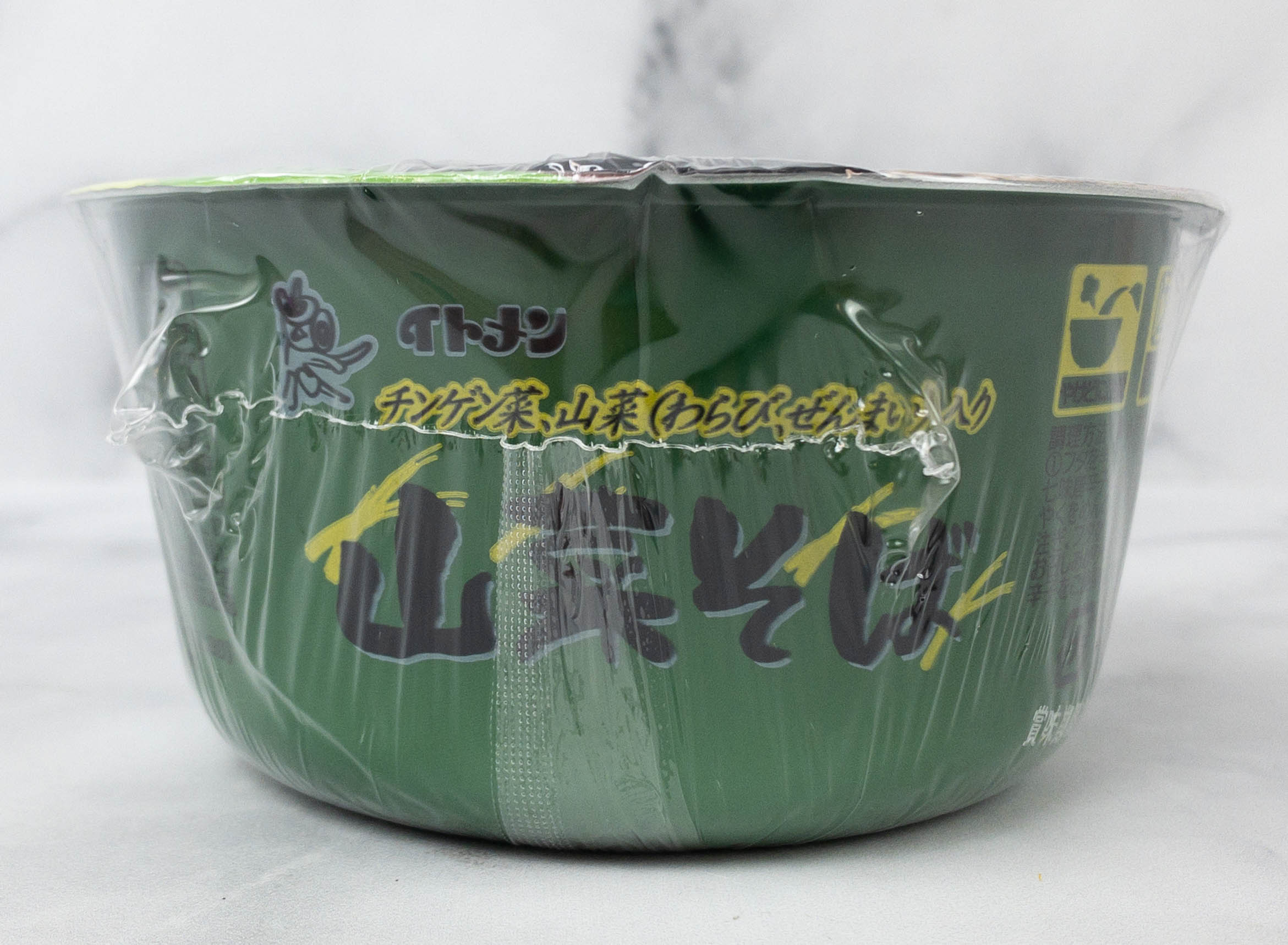 It can be served with lotus root or narutomaki!
Umai Crate is such a fun subscription for noodle lovers like me! This month's box included a lot of delicious noodle varieties from Japan. Some are new while others are familiar, but I really enjoyed them all. If I have to pick a favorite, it would be the tonkotsu ramen! There's a good amount of heat but it didn't overpower the other flavors. I also appreciate the inclusion of bonito flakes, which make great toppings for noodles and other dishes. If you can't get enough of Japanese noodles, this subscription is a great way to replenish your stock. They send only authentic noodles from Japan, making it worth every penny!
What's your favorite ramen this month?