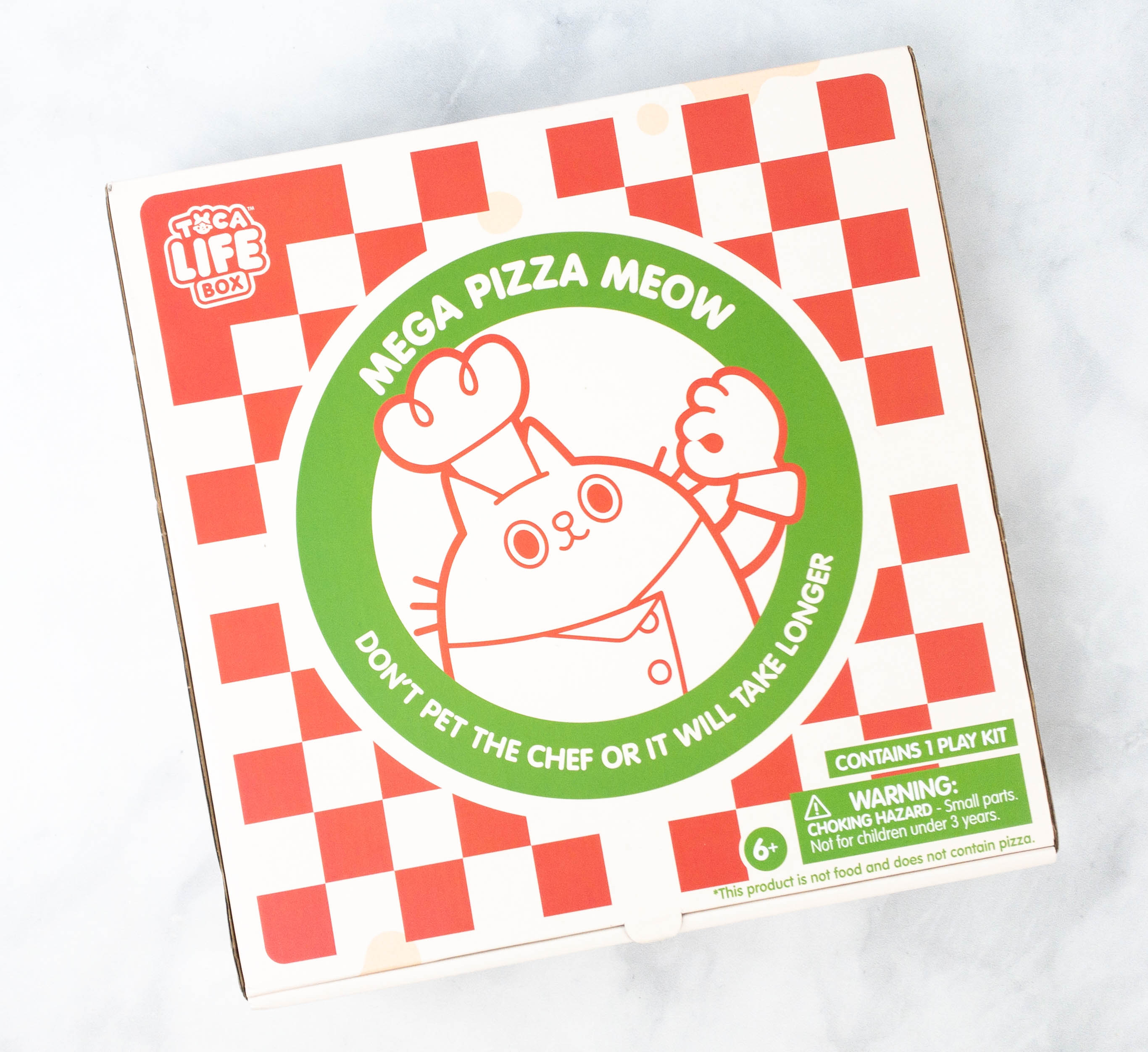 Toca Life Box is a monthly subscription box for kids focused on creative and independent play for kids! Each themed box includes DIY activities, as well as games and other rare items to help spark a child's imagination. It's ideal for kids ages 6-11, but can be enjoyed by imaginative kids of any age as well. A monthly subscription is $19 (+$4 for shipping + tax) every month. You can also get an annual pre-paid subscription for $180, which brings down the price of each box to $15 (+$4 for shipping each month + tax).
It features characters from Toca Boca, a fun app for kids where they can explore eight different in-game locations and interact with different characters. The box is from the same makers of Sago Mini Box – a super popular subscription for preschoolers!
DEAL: Get 10% off your first box or entire Annual Plan! Use coupon code TLBAFFILIATE10.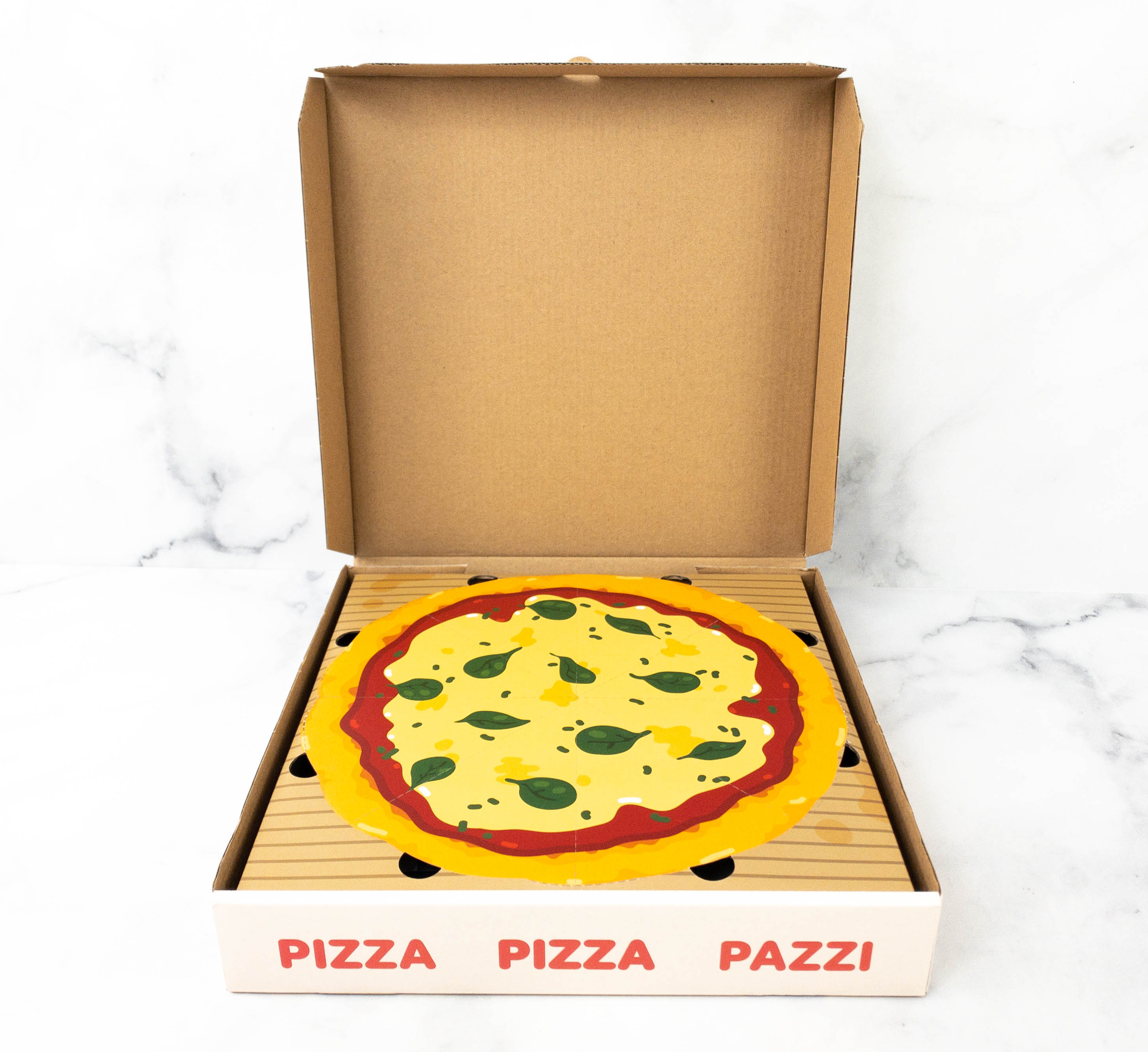 This month, the items came in a pizza box!
The box alone is fun because it gives us a blind-bag vibe!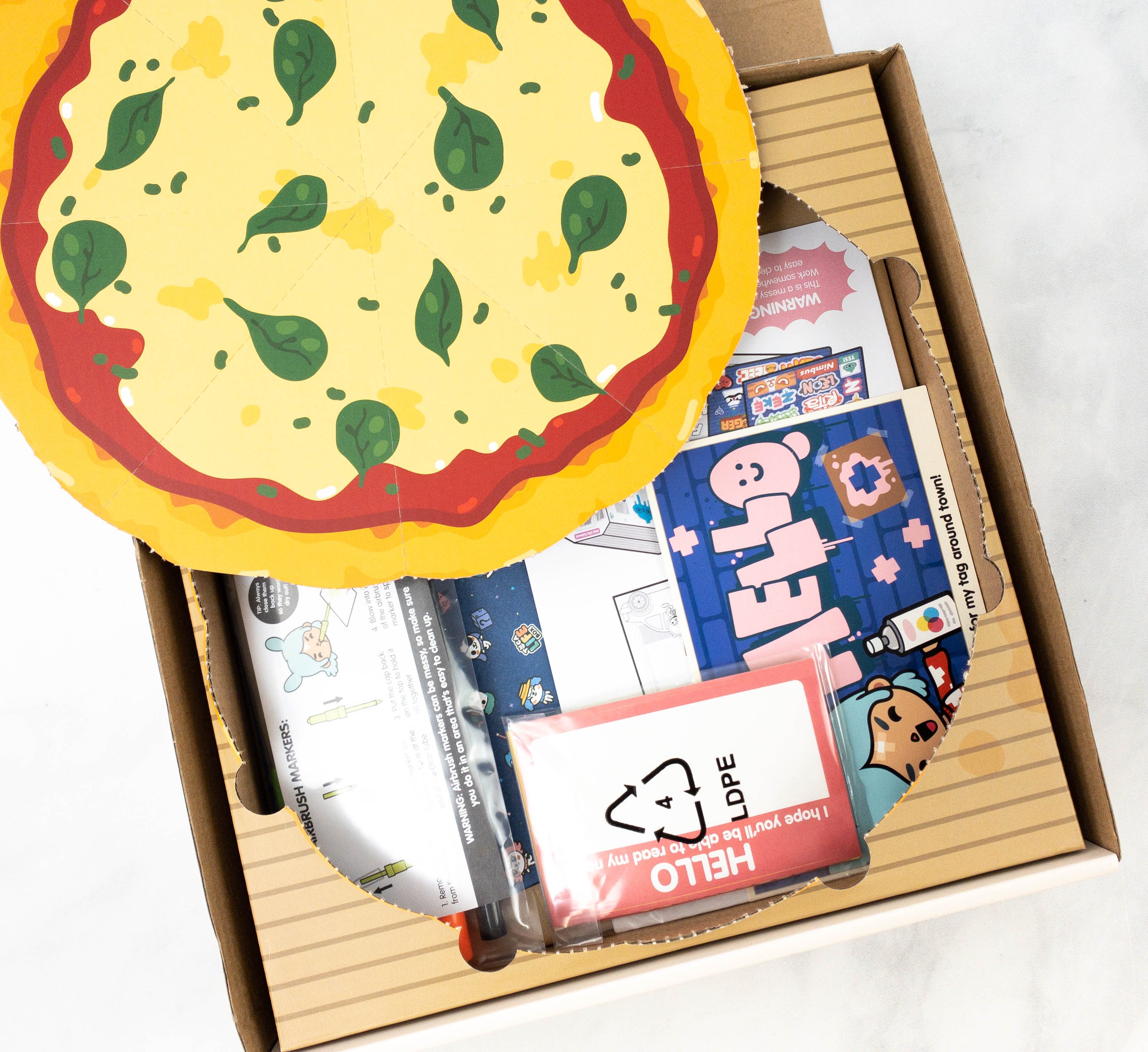 The box packaging is really fun and unique. When you remove the "pizza," it will reveal the box contents!
The box also includes a post card!
At the back, there is a message from Rita and it is addressed to her street artist pal.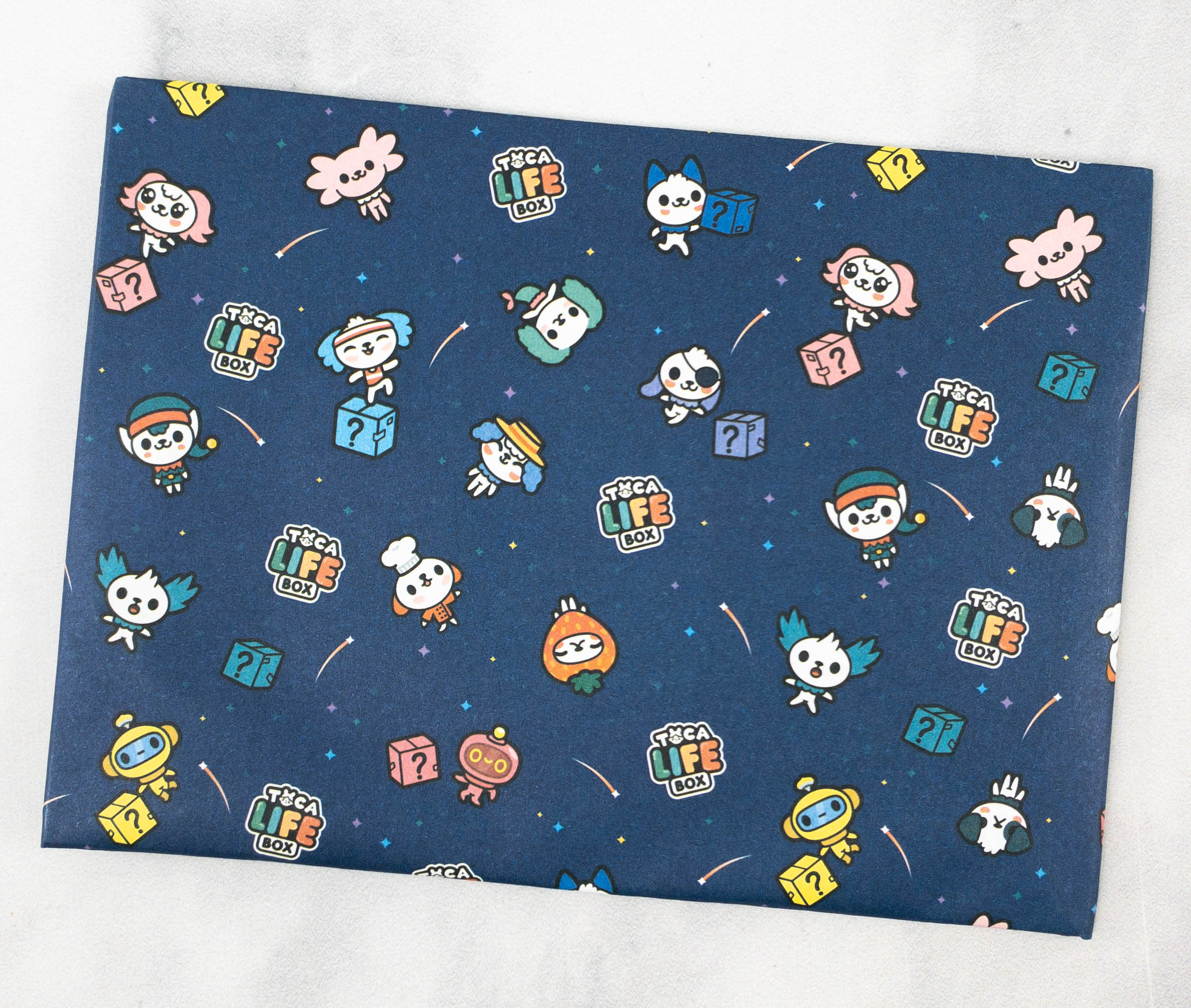 This adorable printed envelope contains bonus items!
Inside are 2 pieces of iron on patches that can be used to design a bag, a jacket, or even a t-shirt.
There's also an information sheet included in the box. At the lower part, there is a reminder that this month's activity is messy and they also recommend working somewhere easy to clean up.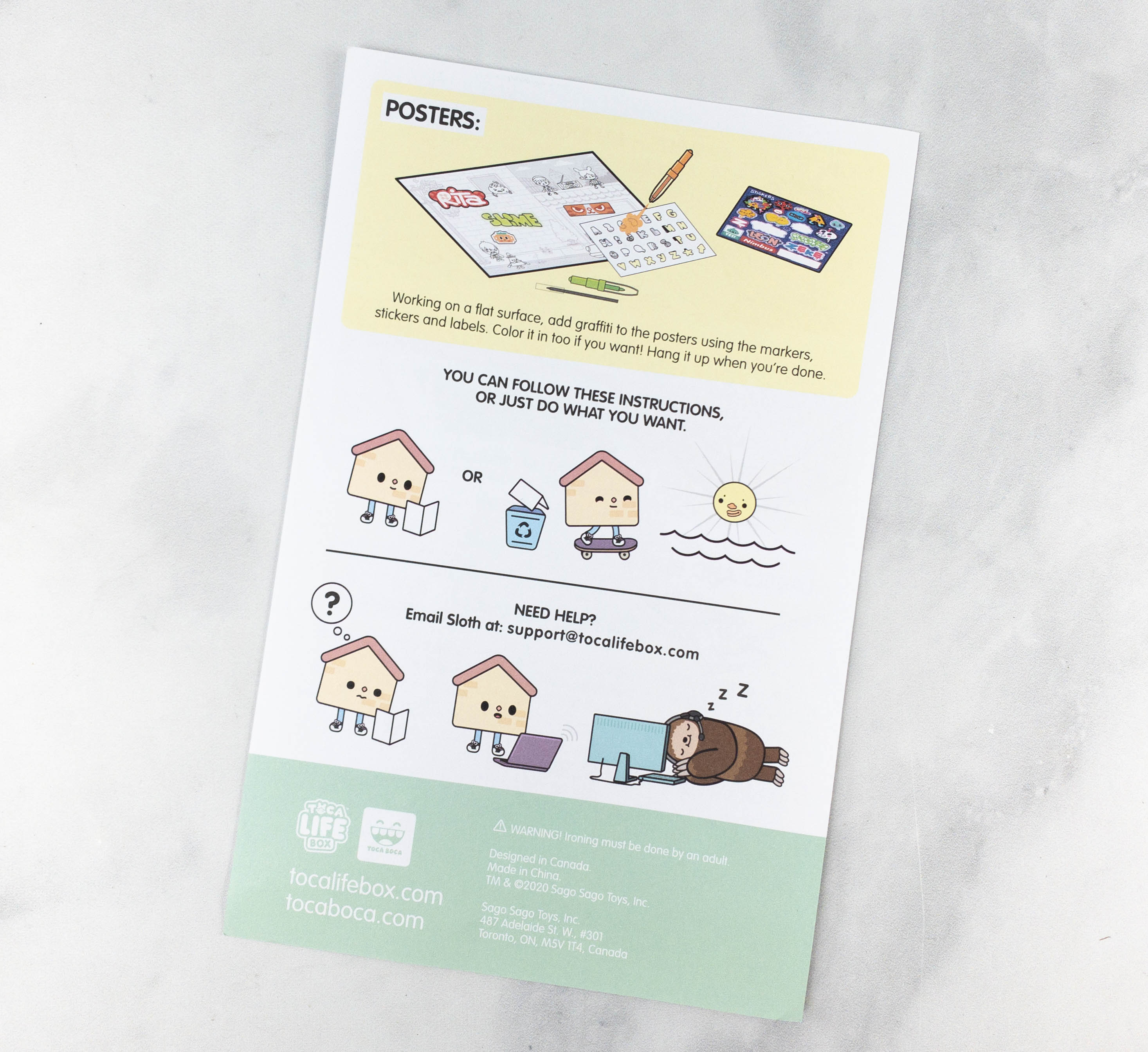 It contains instructions but they also say that kids can go freestyle!
Inside, it also listed all the box contents.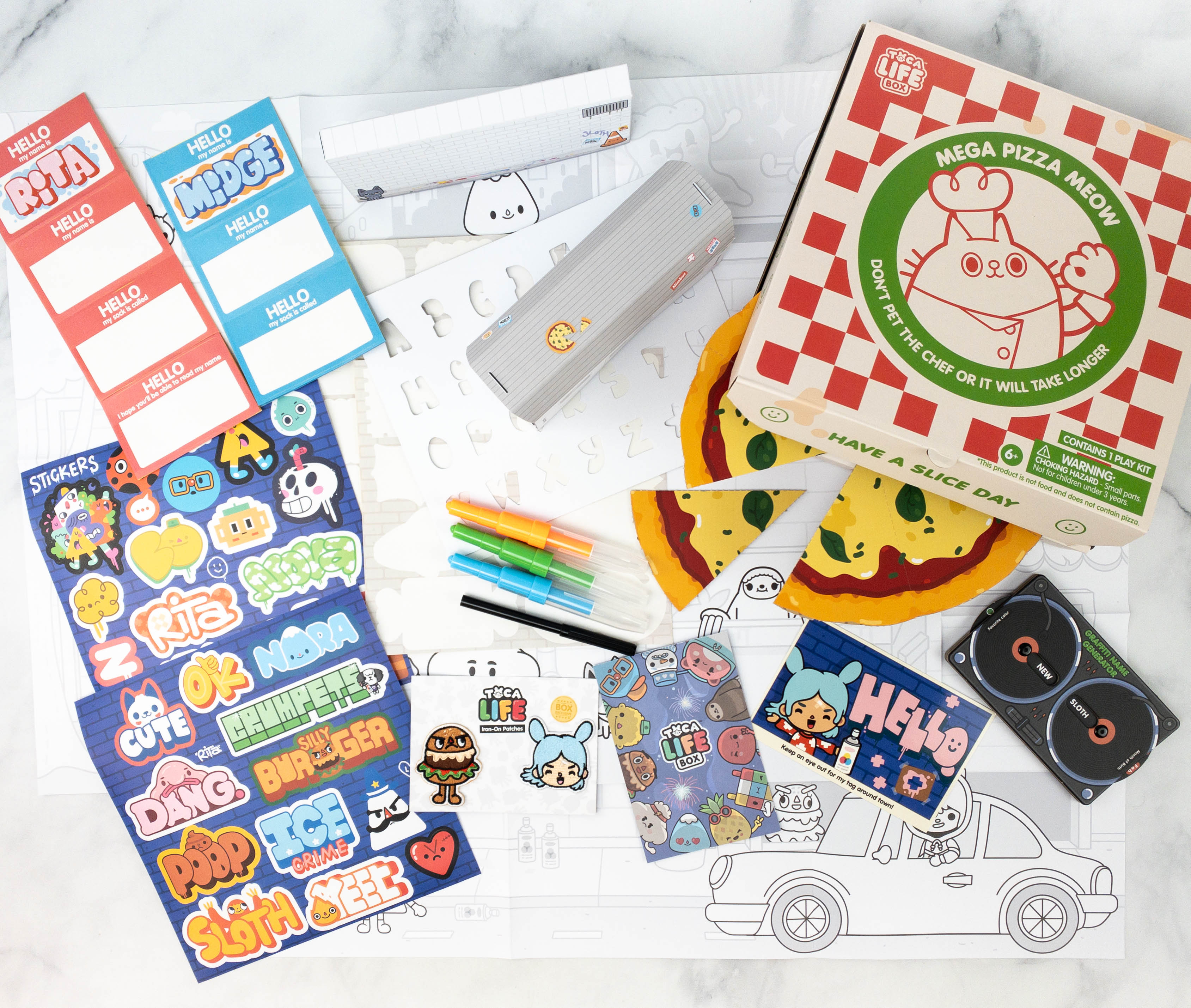 Everything in my box!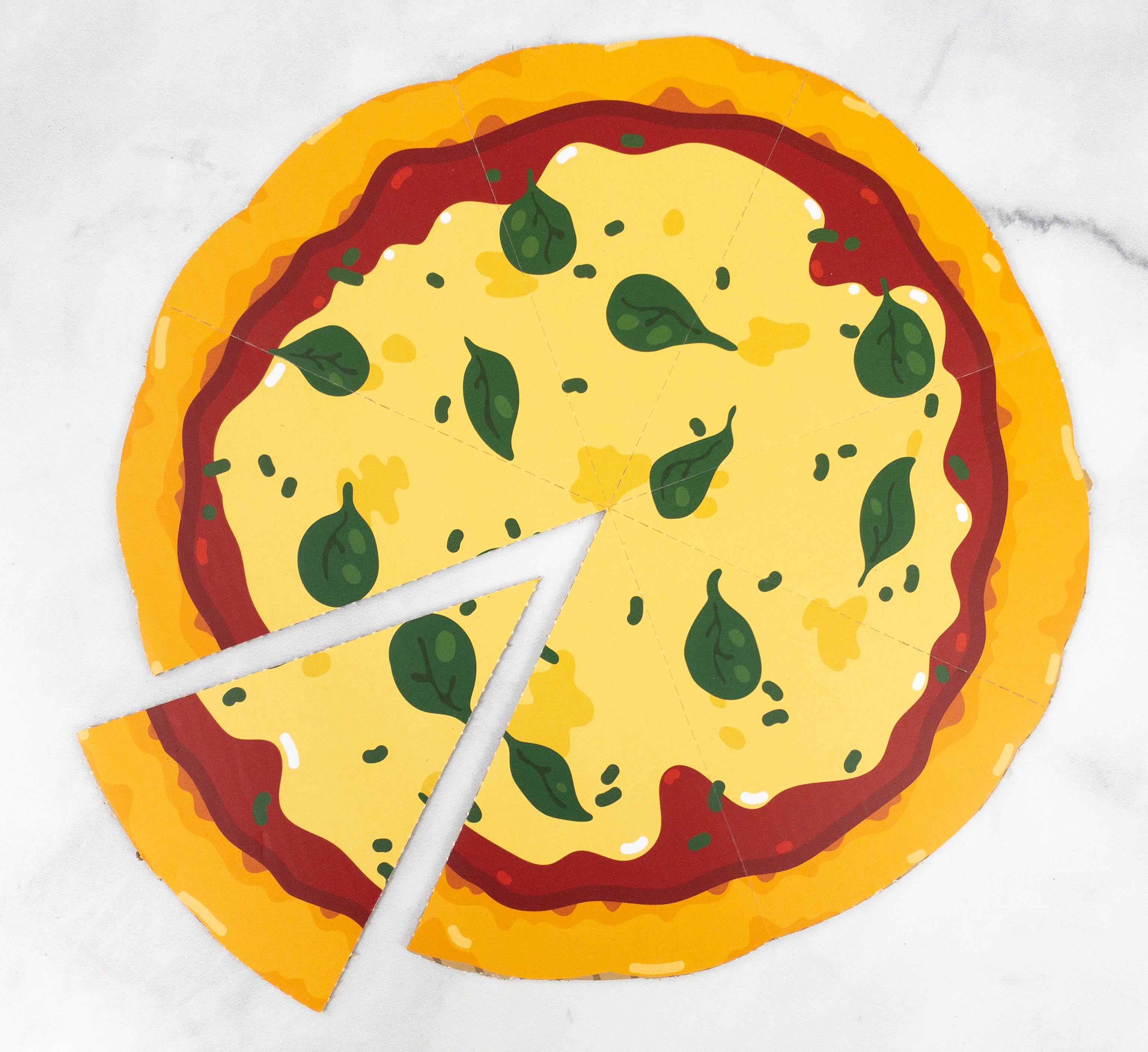 This is the pizza that covered all the items in my kids' box!
Here is another fun inclusion, a little Graffiti Name Generator. You just need to give it a spin to get your graffiti name.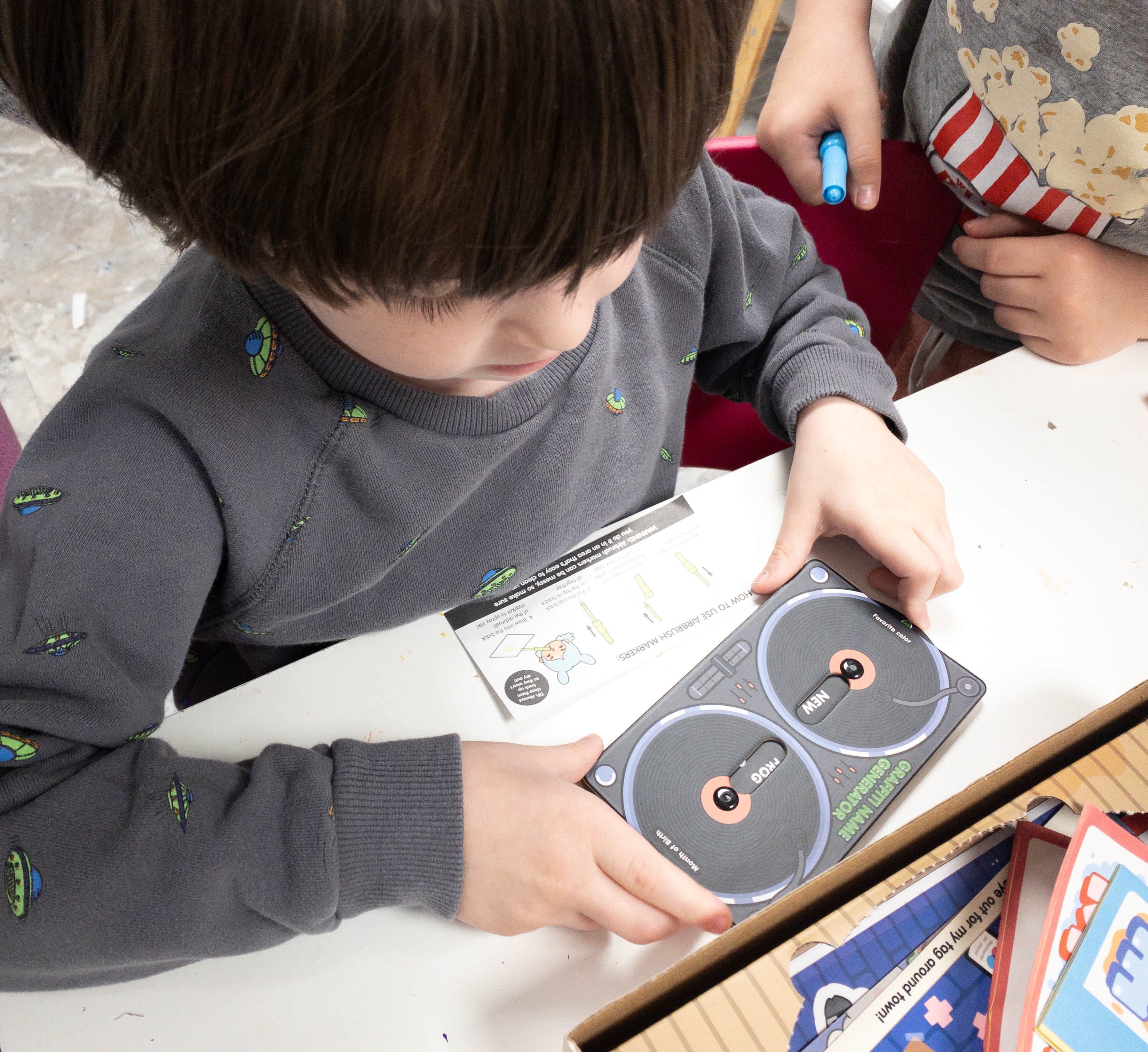 Here's my son trying it out. The graffiti name he got is New Frog!
The box includes 3 airbrush markers and a regular marker, which will be used for all of the activities this month.
Activity #1: Outline Your Graffiti Tag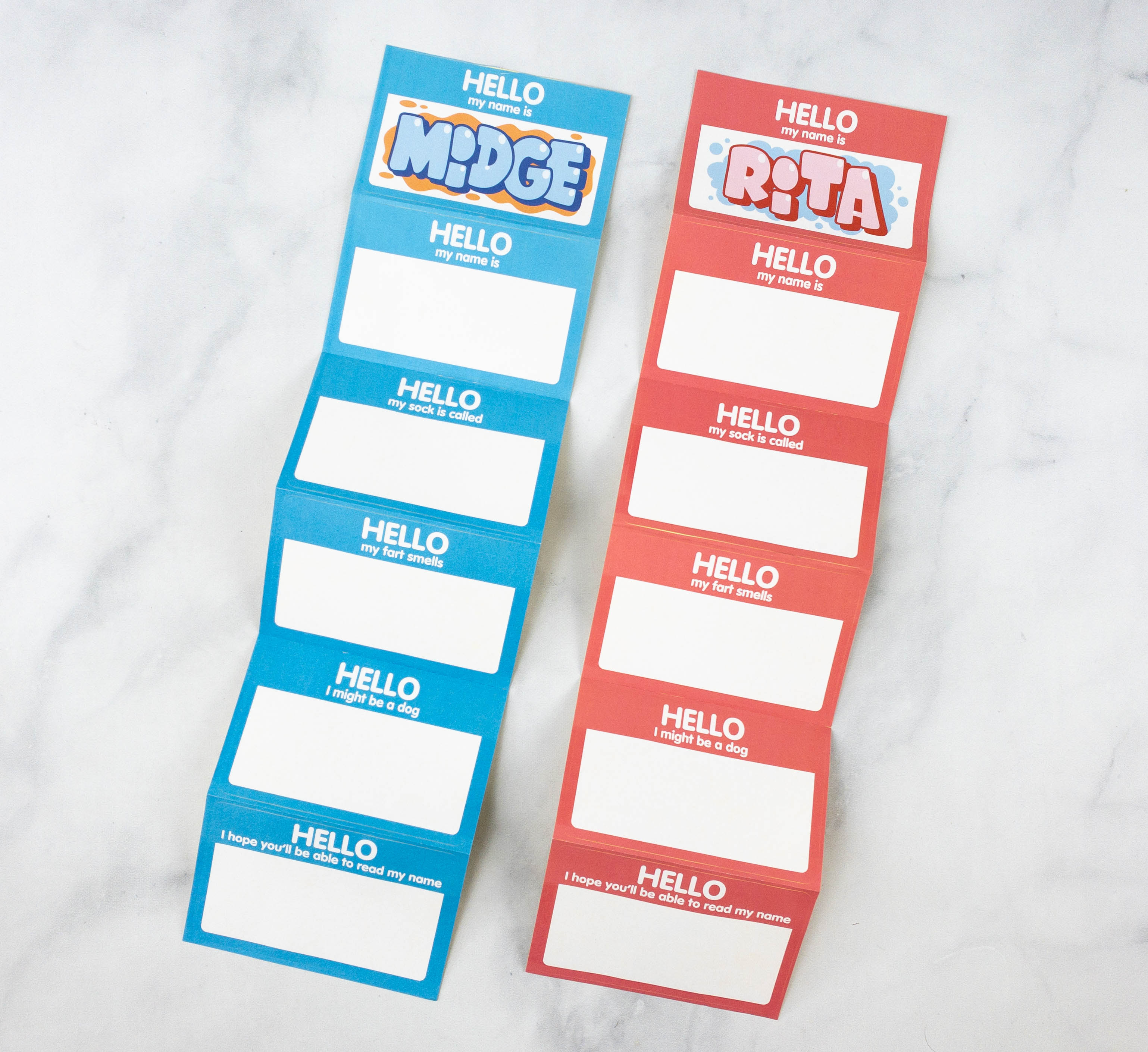 The first activity is about decorating name tag stickers. Of course, the box provided the name tag stickers. Kids can put these stickers on their belongings after designing it and writing down their name on it, graffiti style!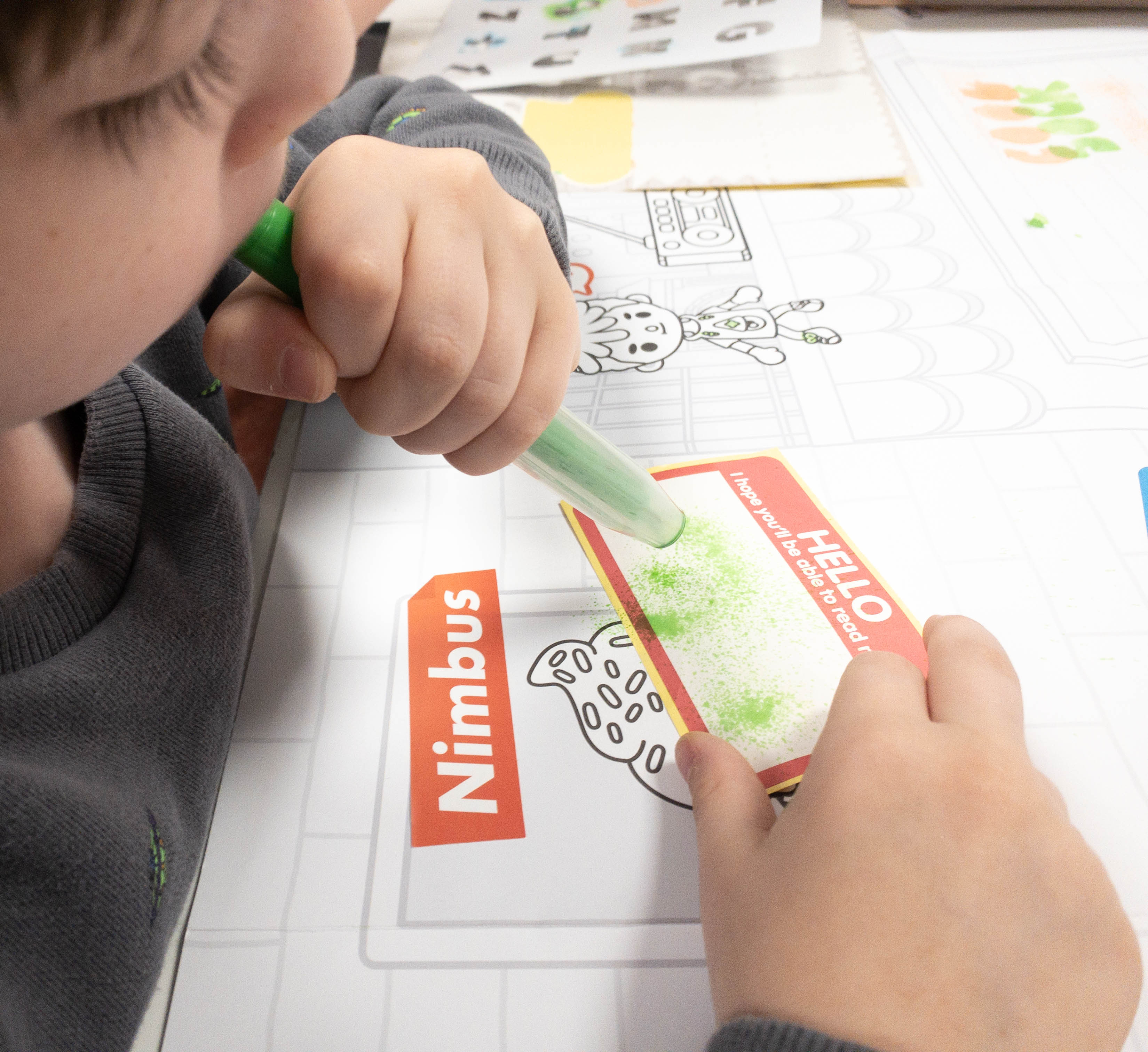 For the graffiti effect, my son started with some airbrush markers. To use this, you simply have to blow right through from the back it until the ink comes out on the other side.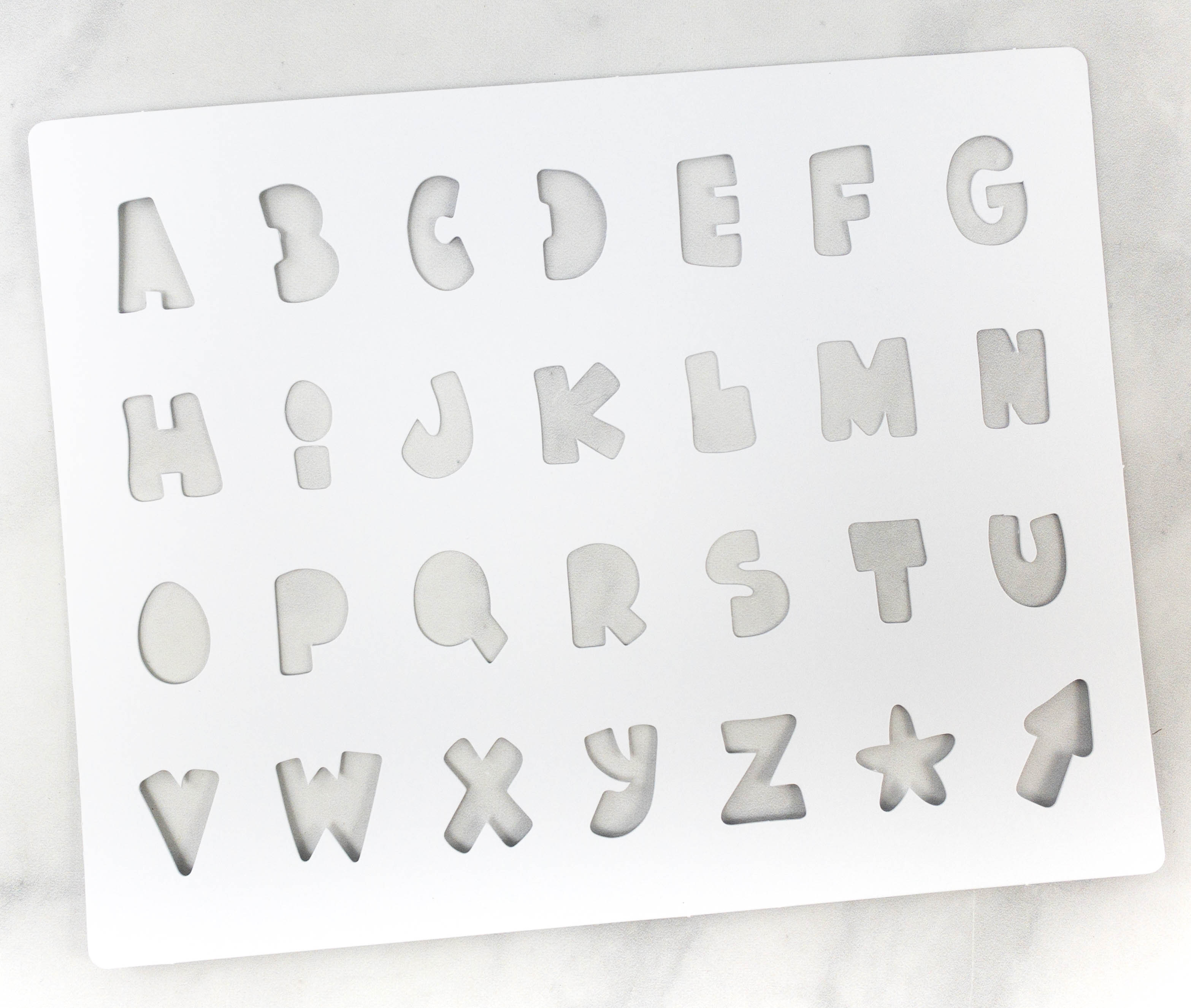 Here's the stencil, another tool for making the graffiti name art!
My daughter used the stencil with the airbrush marker! Just choose a letter, place it on your desired area on the paper, and using the airbrush, blow gently to fill the space with the ink. Repeat this until your name is complete!
Activity #2: Label and Blank Stickers
This is similar to the first activity, except that the kids used a new set of blank stickers featuring speech bubbles and other fun shapes!
Here, my son used the airbrush marker to make a faint shape of the letters then added an outline with the regular marker. Yes, it says "Sus." I am so sorry.
Activity #3: Mini Wall + Subway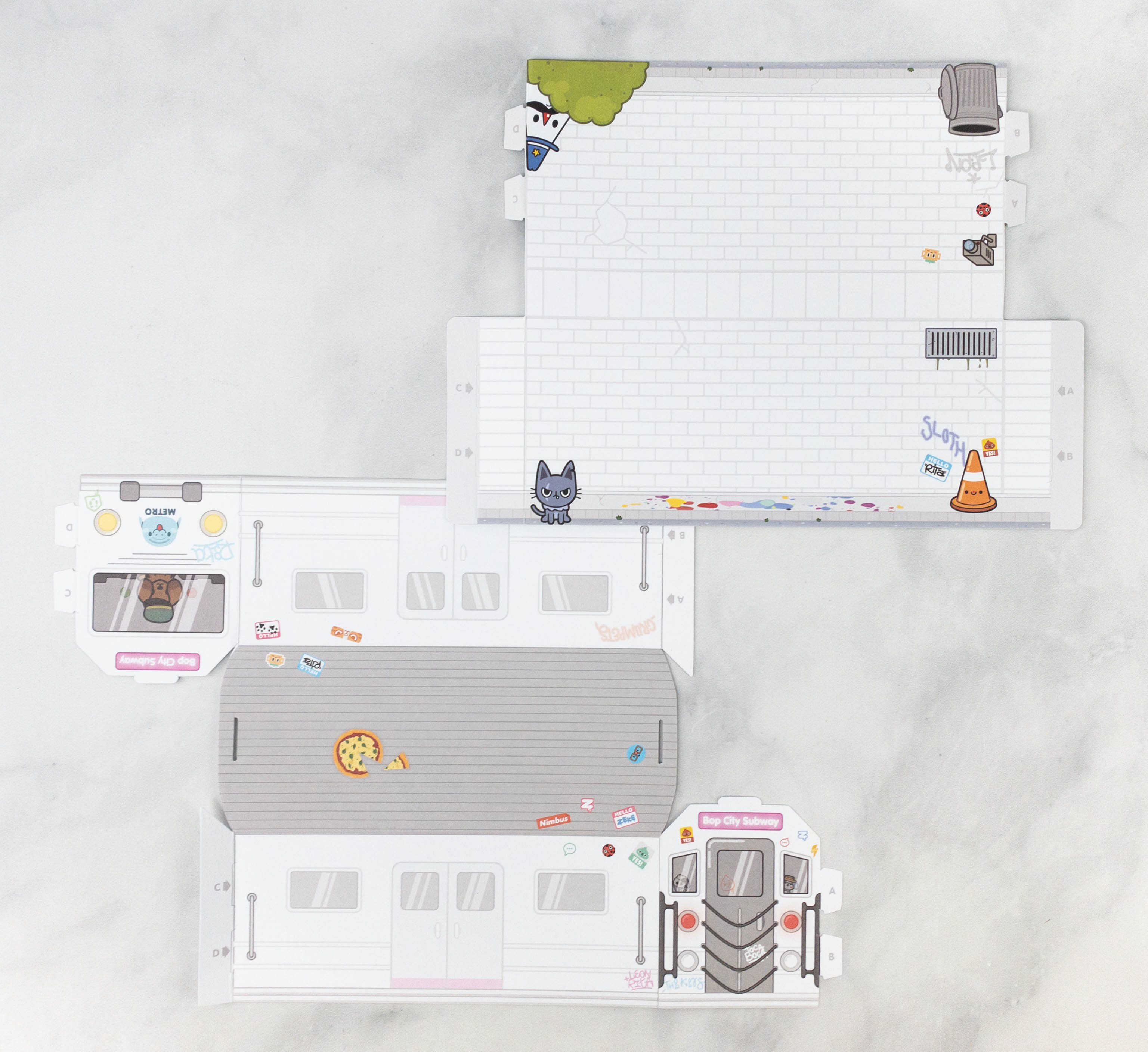 For the next activity, here's the wall and subway cardboard cut out! This can be folded into a 3D model, just use the tabs as a guide.
My kids were able to assemble them in no time. The next step is to decorate them with some graffiti art!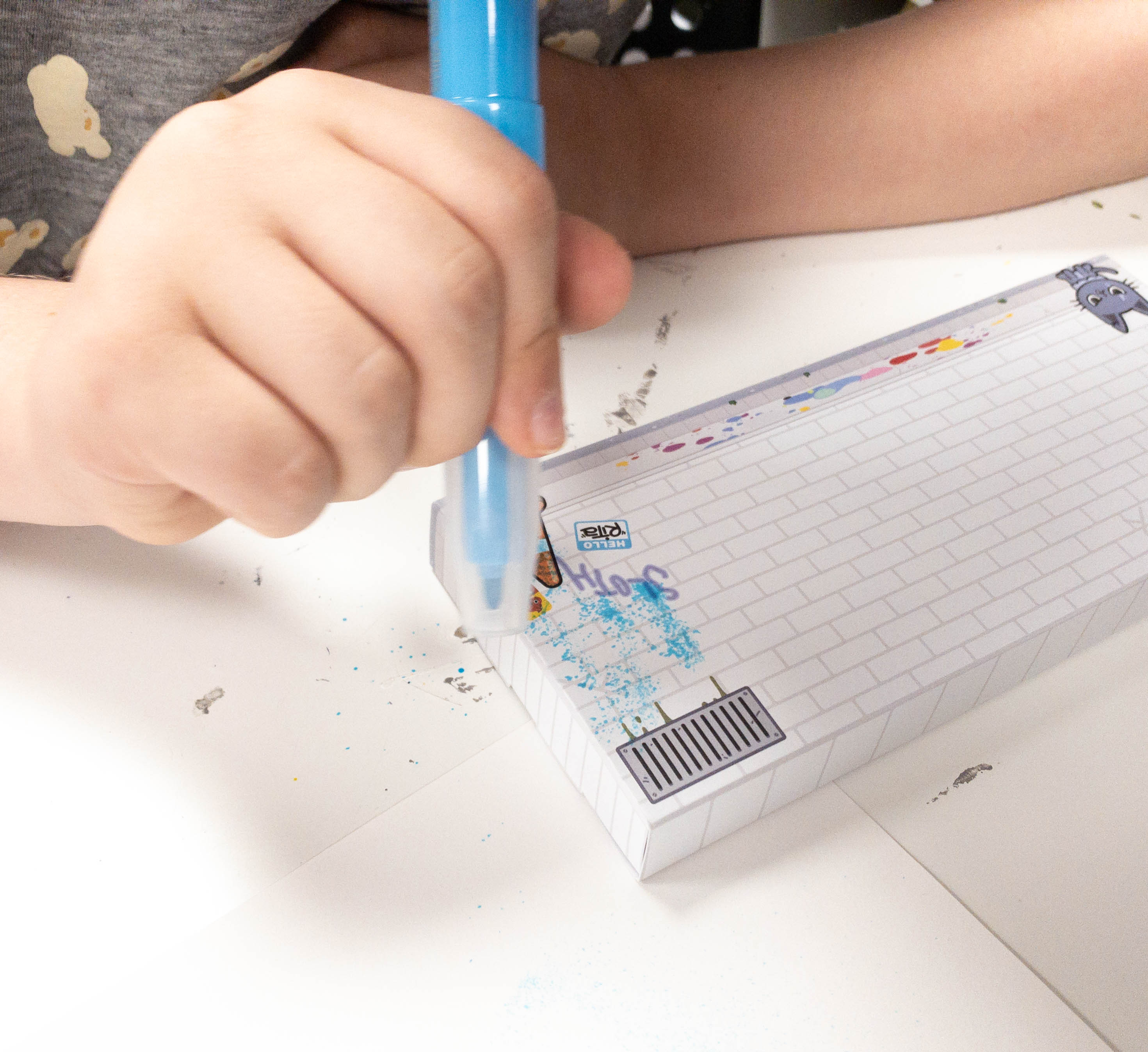 Again, my kids used the airbrush markers to make some paint splatters.
Here's my son, drawing on the subway train cardboard!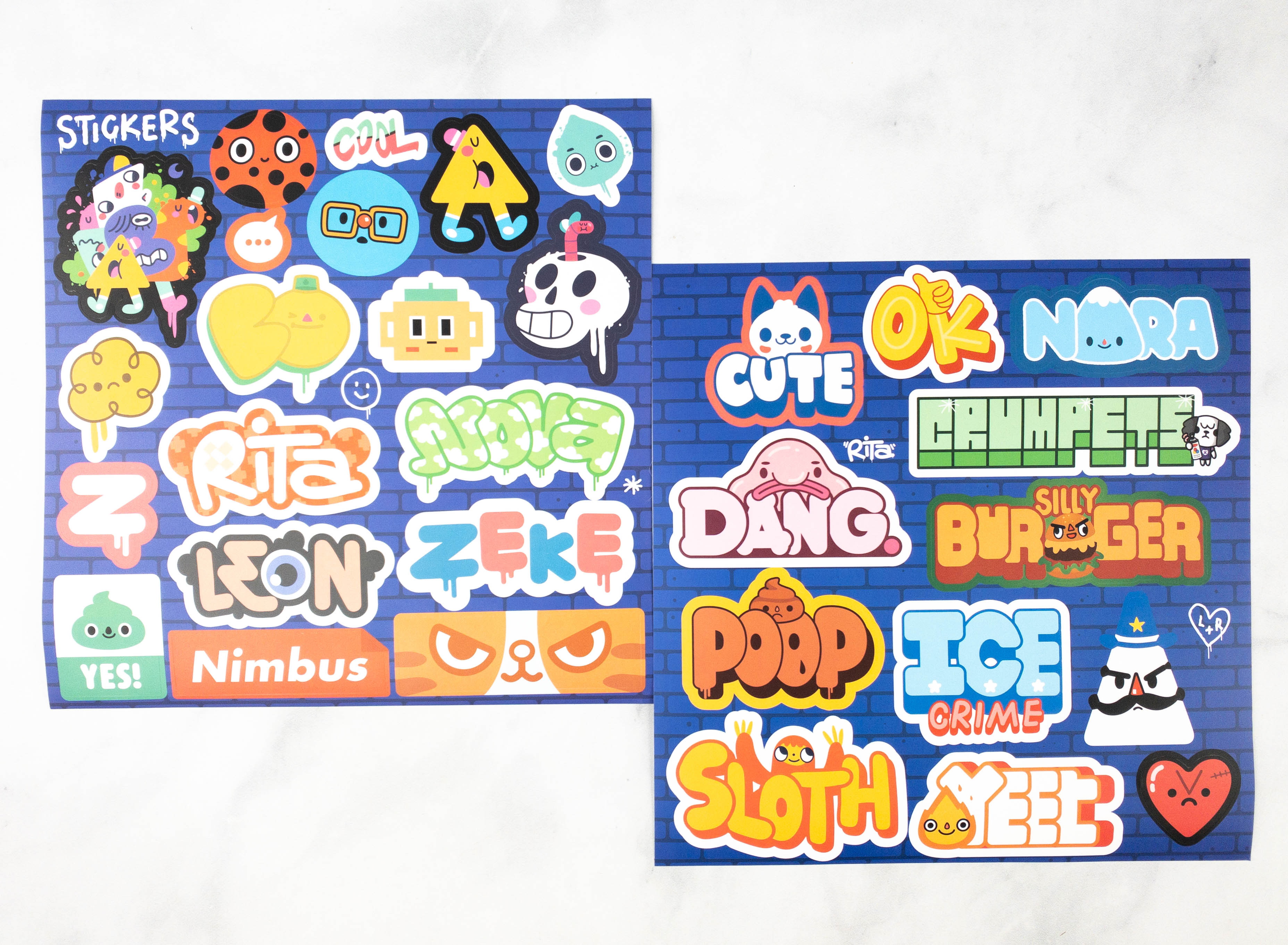 They also added two sheets of stickers that kids can use to decorate the cardboard, as well as the poster for the next activity.
Activity #4: Poster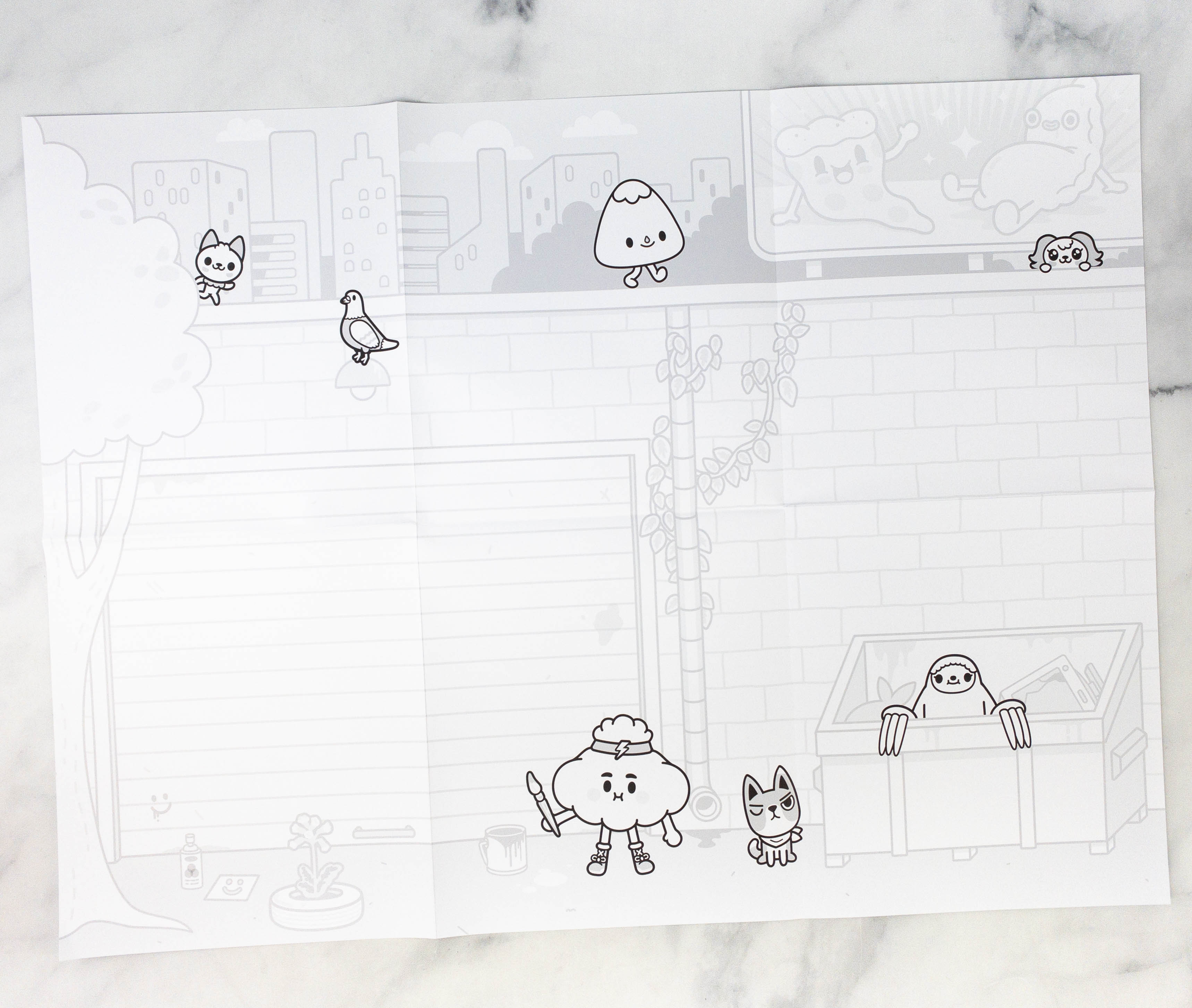 For the last activity, they included posters that kids can color and decorate.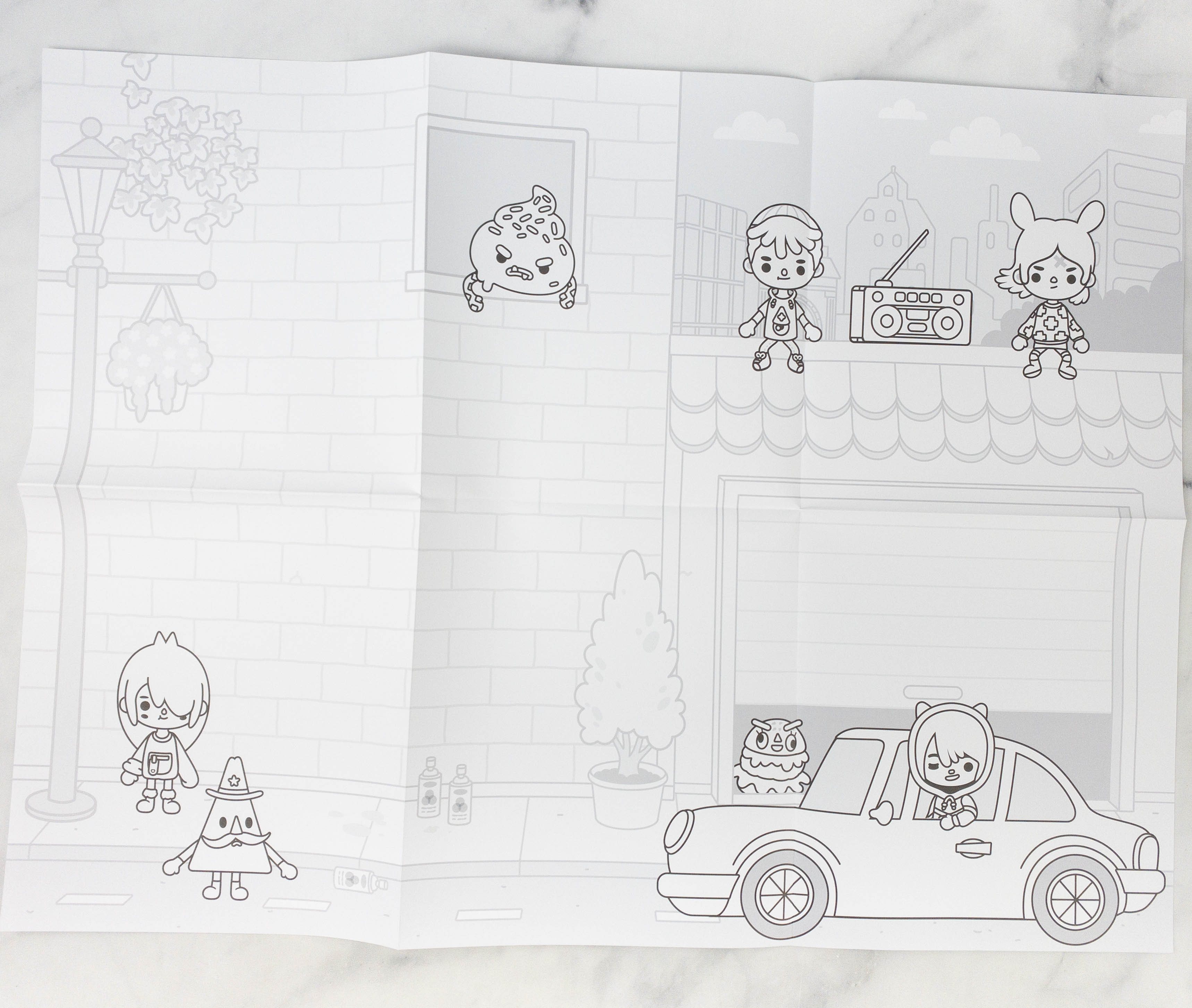 The posters features Toca Boca characters and they all look so adorable!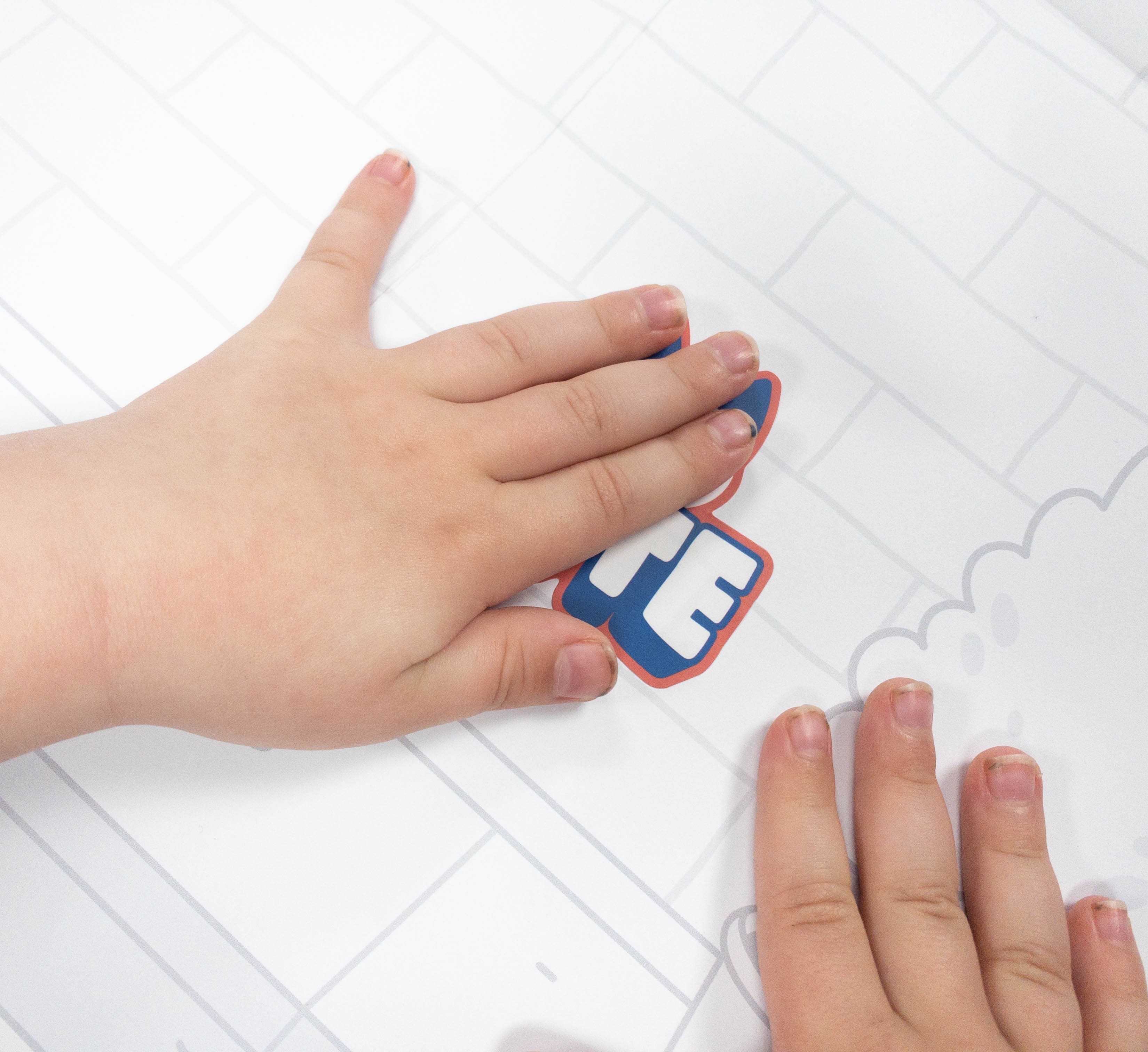 My son wanted to add a sticker to the poster, so he did.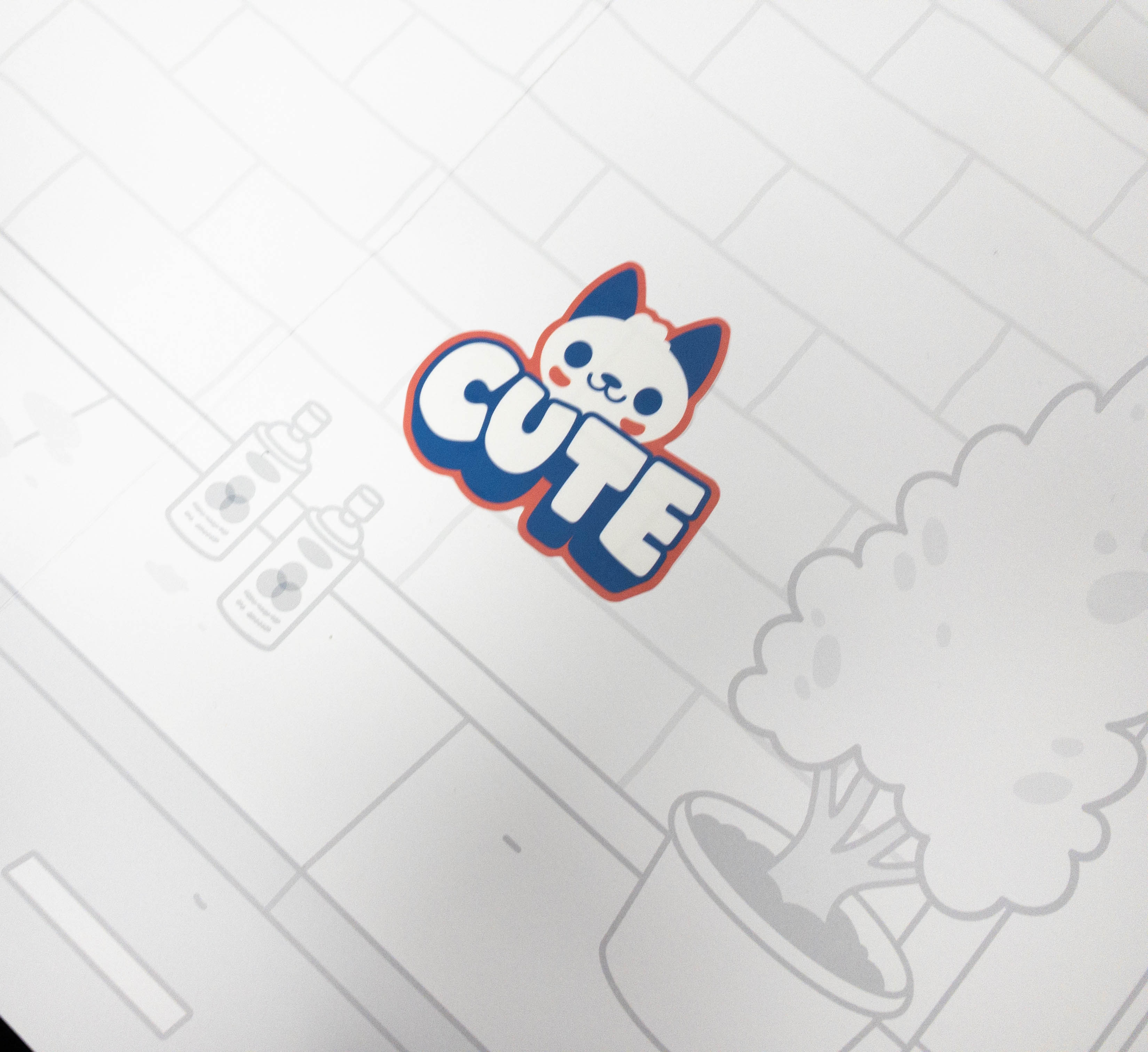 Isn't it cute?
He added more stickers to match with the characters on the poster!
Of course, my son also added graffiti art on the poster using the markers. This one says "Cool Sock"!
He also used the remaining laber stickers for this one!
All four creative activities from Toca Life Box were a hit with my kids! We already love the box for younger kids (even the older kids enjoy it) and they were PUMPED to have a box that was designed for their ages! They enjoyed creating graffiti designs, especially the part where they use the airbrush marker and create an airbrush effect. They also had fun decorating the cardboard cutouts and, of course, the poster. The poster looks really cool and it's now displayed at home. Even the box itself looks well-thought-of! This month, it's designed like a pizza box and it certainly added more fun to the whole experience. Overall, this subscription box is a great way to encourage kids to be creative. Everything is also easy enough for them to do on their own, promoting independent play!
What do you think of the Toca Life Box?