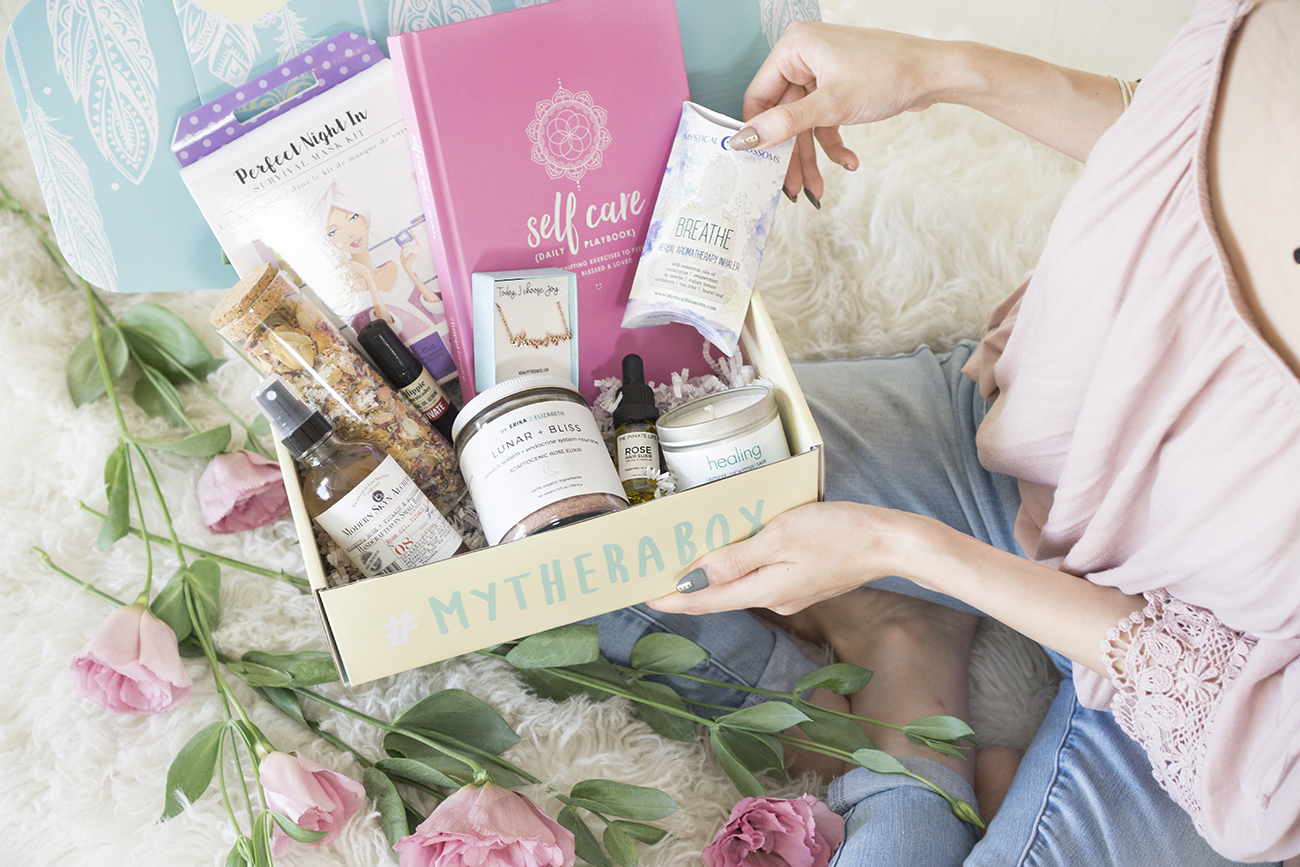 We have the first THREE spoilers for the April 2021 TheraBox! It's the 4TH ANNIVERSARY BOX!
A box dedicated to celebrate FOUR amazing years of self-care, love and happiness! Over $181+ worth of feel-good goodies! The 4TH ANNIVERSARY box which ships between April 24th – 29th!
DEAL: Get 10% off your first order! Use coupon code HELLO10 at checkout.
Each box includes:
Aminnah Birthday Cake Body Butter $20
Aminnah's Birthday Cake Body Butter will make every day feel like it's your birthday! These oh-so-cute pastel hues and delicious-smelling body butter is packed with powerful ingredients such as organic shea butter, coconut oil, jojoba oil, and Vitamin E to keep your skin vibrant and glowing. This high-performance skin staple is a beautiful ritual for your body as it glides seamlessly to repair dry skin– pumping up the moisture and leaving the skin with a soft-to-the-touch complexion. Oh, and did we mention that it's incredibly rich and luxurious, you can even use it as a spot treatment for drier areas, like the hands, elbows, and feet? Vegan, organic, and cruelty-free, this sure-delight-for-the-senses will keep your nourished and smooth skin on lock!
GINGER AND HONEY BUBBLES + HONEY SUGAR SCRUB – $17
Add a little Bubbly to your skincare regimen! This Bubbles + Honey Sugar Scrub is made to cleanse, exfoliate, and moisturize your skin all at once. Formulated for all skin types, this all-natural scrub is made with simple pure ingredients like Organic Honey, Raw Sugar Cane, and Jojoba Oil. Packed with nourishing vitamins and antioxidants, this sweet treat works as a cleanser, scrub, and moisturizer all in one! Embrace a fragrance that evokes warmth and coziness while leaving the skin polished, hydrated, and refreshed. Cruelty-free, paraben-free, and gluten-free, not only does it exfoliate the skin to reveal that smoother look and feel; it definitely adds an extra layer of pampering! Don't be surprised if your skin is literally GLOWING after using this sugar scrub!
SCENTERED – TIN OF ASSORTED SCENTERED BALMS – $36
We love celebrating our anniversary with bundle packs! This assorted Scentered Aromatherapy Tin contains five mini aromatherapy balms that are sure to help your mindful transition throughout the day! Made with 100% natural, essential oils and manufactured in the UK, these balms are designed to uplift, relax, soothe tension and support feelings of well-being. Each 1.5g mess-free balm contains up to 25 essential oils, which deliver a uniquely glorious 100% natural fragrance. The portable, nourishing balms have been carefully formulated with a blend of moringa and shea butter, to ensure a non-greasy finish to help you mindfully transition throughout your daily journey. Each balm can be used individually to target a specific need or together, as a personal mood and lifestyle support 'tool kit'.

The tin consists of five best-selling balms which are:

1) DE-STRESS – A remarkably soothing blend to help you juggle more throughout your day, keeping you calm and in control.

2) SLEEP WELL – A sophisticated floral lavender blend harnesses the therapeutic benefits of Lavender, Chamomile, Palmarosa and Ho Wood, and balances them with Bois de Rose and Geranium.

3) FOCUS – Helps you prepare for the day ahead with this invigorating blend that will help direct your mind and boost concentration.

4) ESCAPE – When it's time to shift gears from doing what you "have to do" to doing what you "want to do", the grounding ESCAPE blend instantly transports you mentally to "me time", whether that's a yoga class or a good book.

5) HAPPY – Start your day with HAPPY, a "sunshine in a stick". The uplifting citrus and mint blend delivers an instant burst of positivity and is perfect when expressing moments of gratitude.
Plus, we have the full reveal of the March 2021 TheraBox! The theme is FLOURISH BOX!
The next box celebrates all things spring and is all about thriving to our highest potential by being kind to your mind, body, soul and Mother Earth! Allow yourself to grow and bloom this season with our FLOURISH box with $165+ feel-good goodies!
Each box includes:
Aminnah Skincare Starry Collagen Gel Eye Pads $32
Alt Linen Pair Of Forever Kitchen Towels $30
Plant Based Beauty Avocado + Algae Mask  $22
Dragonfly CBD CBD Soaking Salts $20
Tru Earth  Eco-Strips Laundry Detergent $19.99
Trust Fund Beauty  "No Filter" Nail Polish $15
Bodifresh Dew Drops Of Spring  $7.95
Curious Bird By Stacy Moore Studio Curiosity Cards In Garden Of The Mind  $19.95
Are you getting TheraBox?