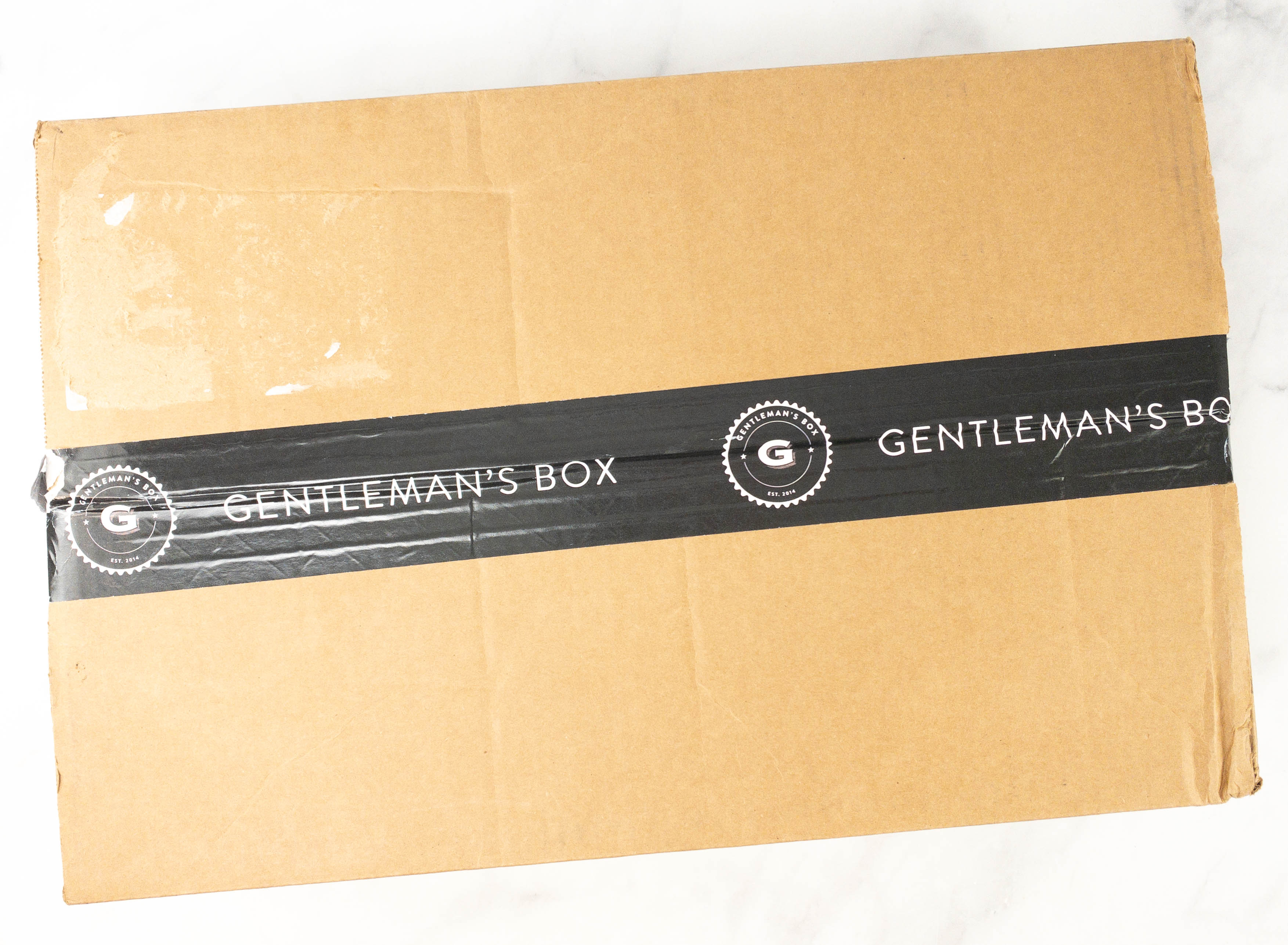 The Gentleman's Box Premium Box is a quarterly luxury subscription for men. For $119 every quarter, they curate premium lifestyle and fashion goods that fits the current season and a unique theme. Boxes may also include electronics, home & lifestyle products, and premium leather goods. The promised retail value of each box is at least $200. If you join when the current edition is sold out, you will start with an Editor's Box that contains previous Premium Box items. Also available is The Gentleman's Box Classic subscription, which ships monthly for $29. Both editions of the The Gentleman's Box men's subscription box made the list in our 2021 readers' choice picks of best subscription boxes for men!
DEAL: Save 20% on your first Premium Box! Just use the coupon code HELLO20.
The box is sealed by a tape with Gentleman's Box branding.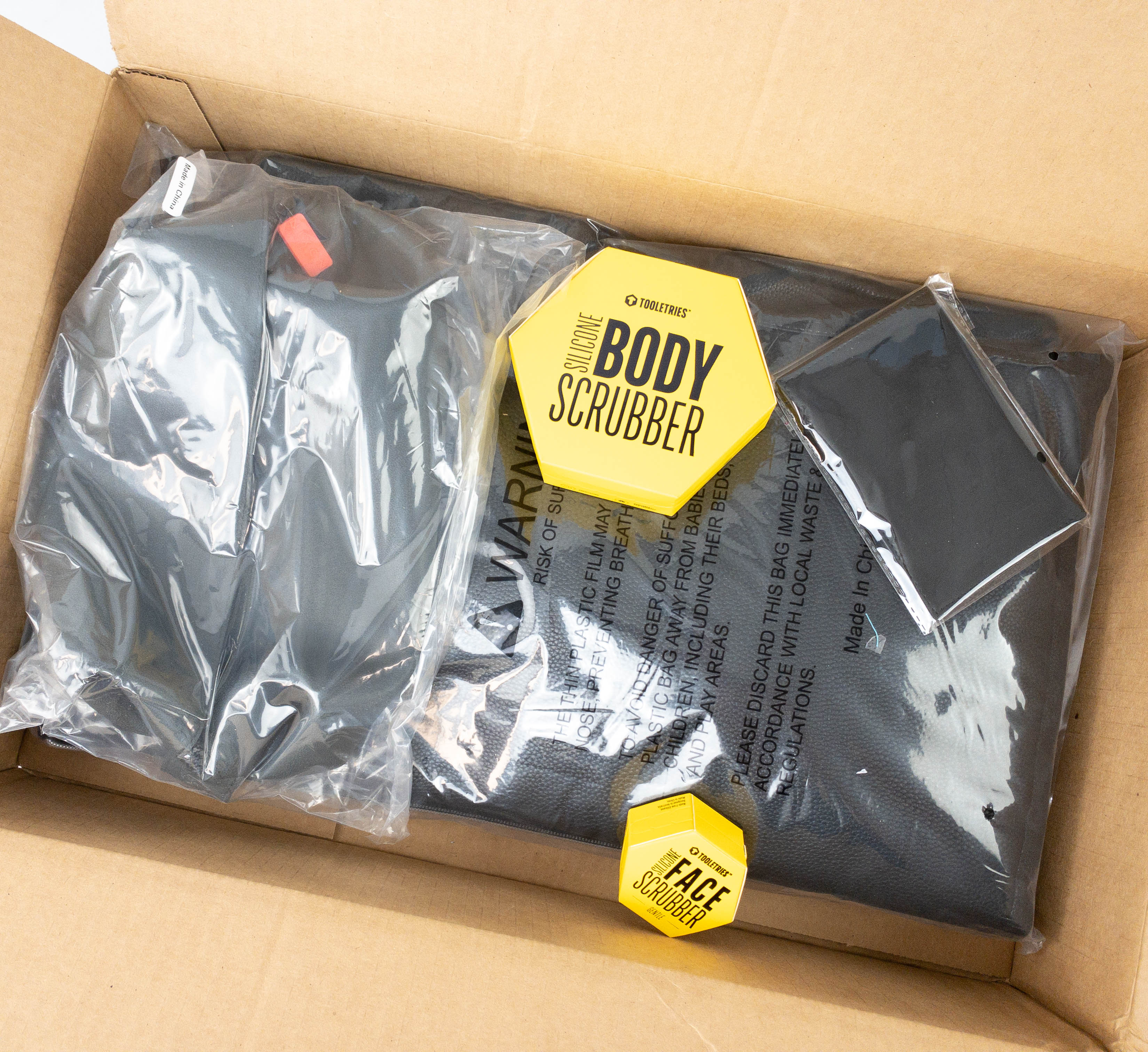 All the items are neatly stacked inside, and most of them arrived in their original packaging.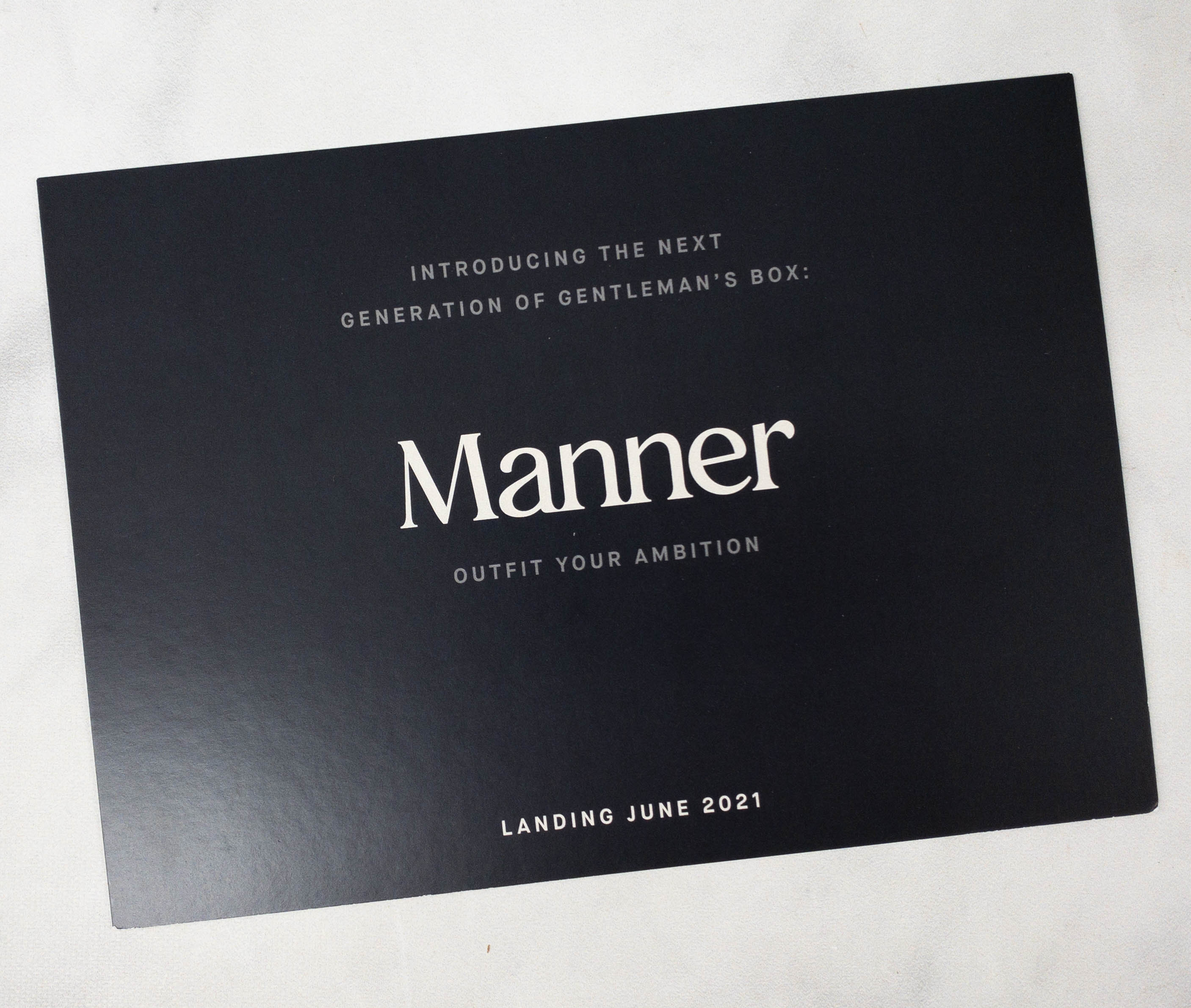 There's a promotional card for "the next generation of Gentleman's Box," called Manner. It will be launched in June 2021.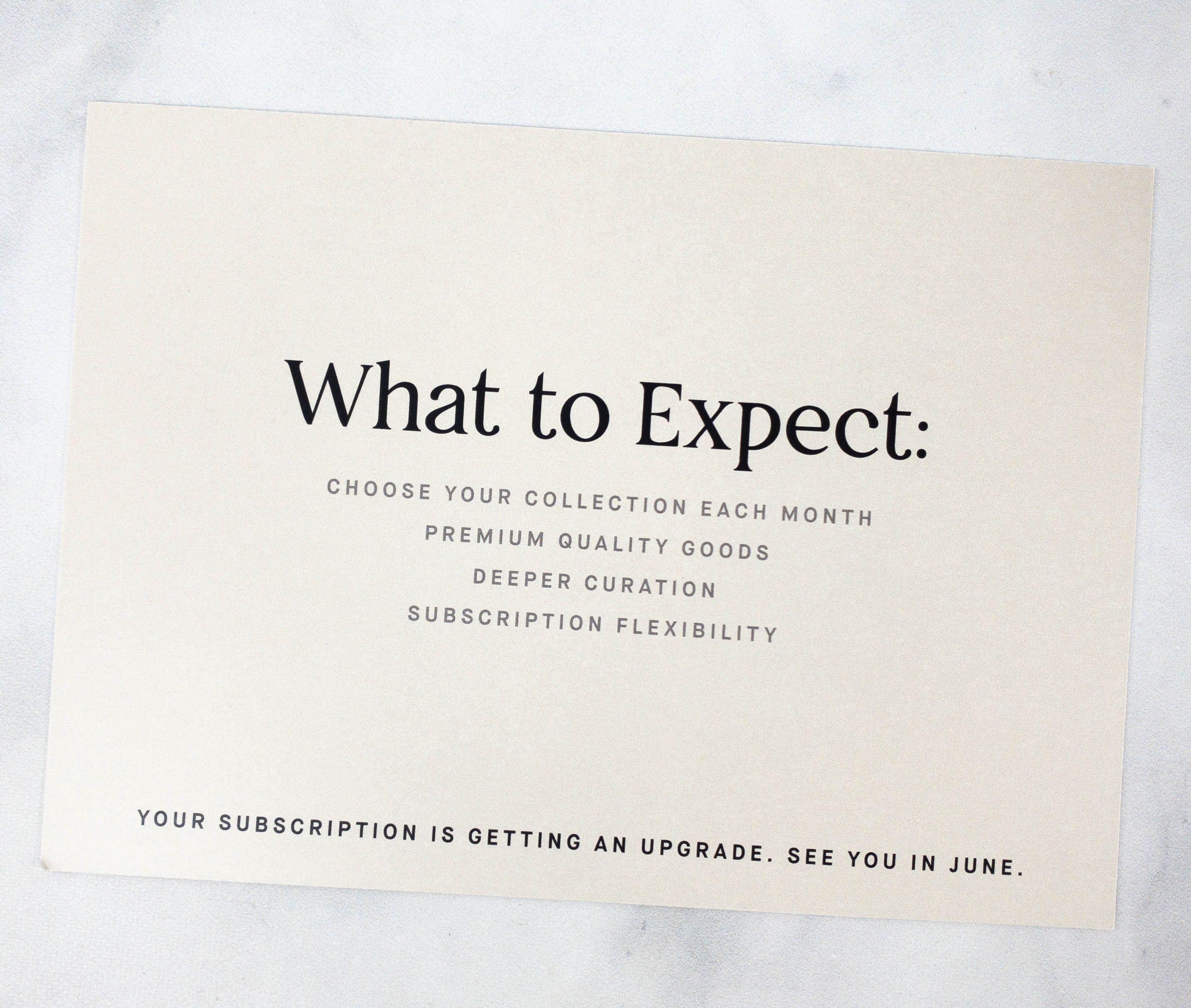 The back of the card lists things to expect about the subscription upgrade. It sounds like we'll be able to choose our collections starting with next season! Stay tuned for more!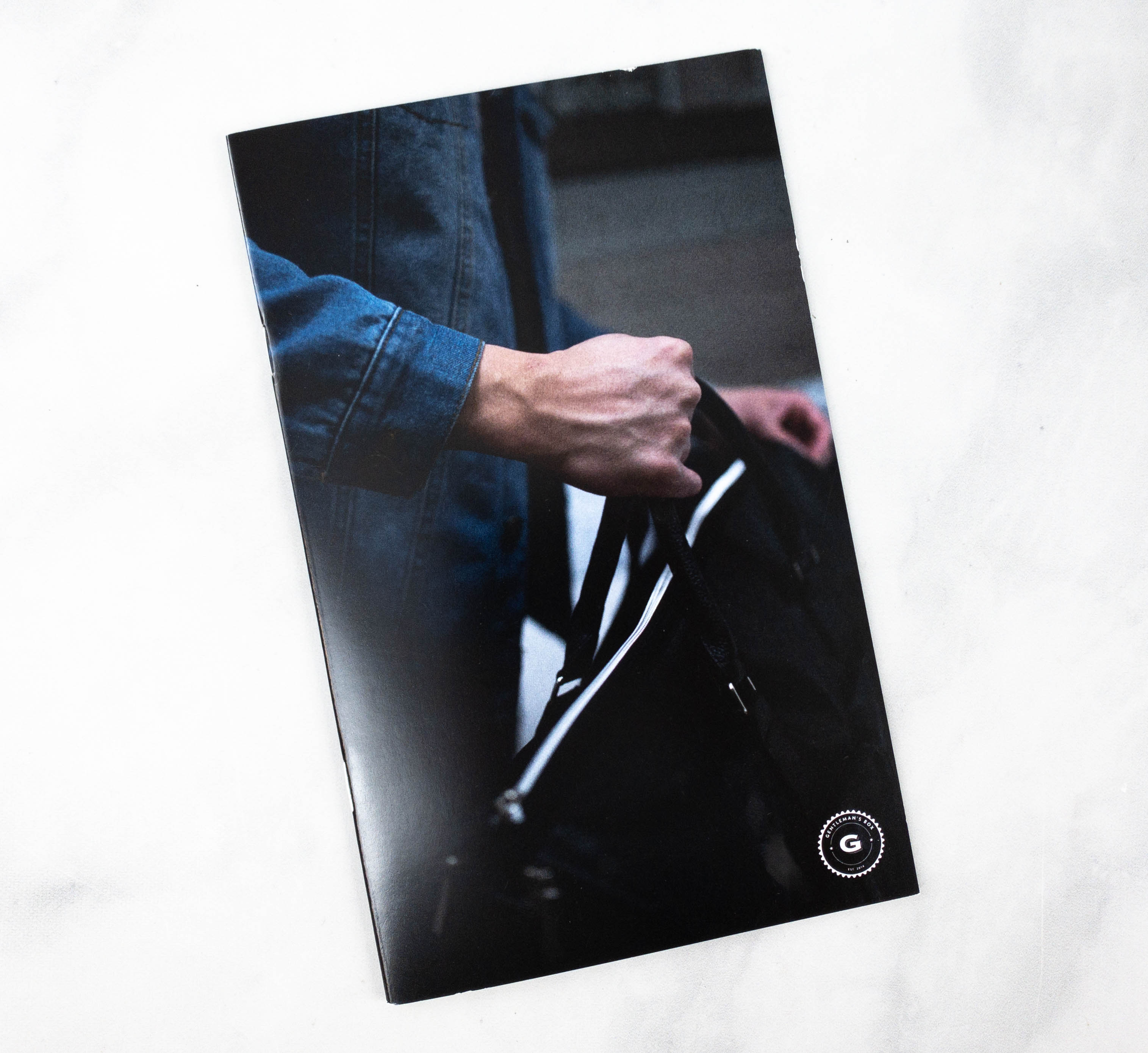 Here's the booklet that features photos and short descriptions of the items in this curation.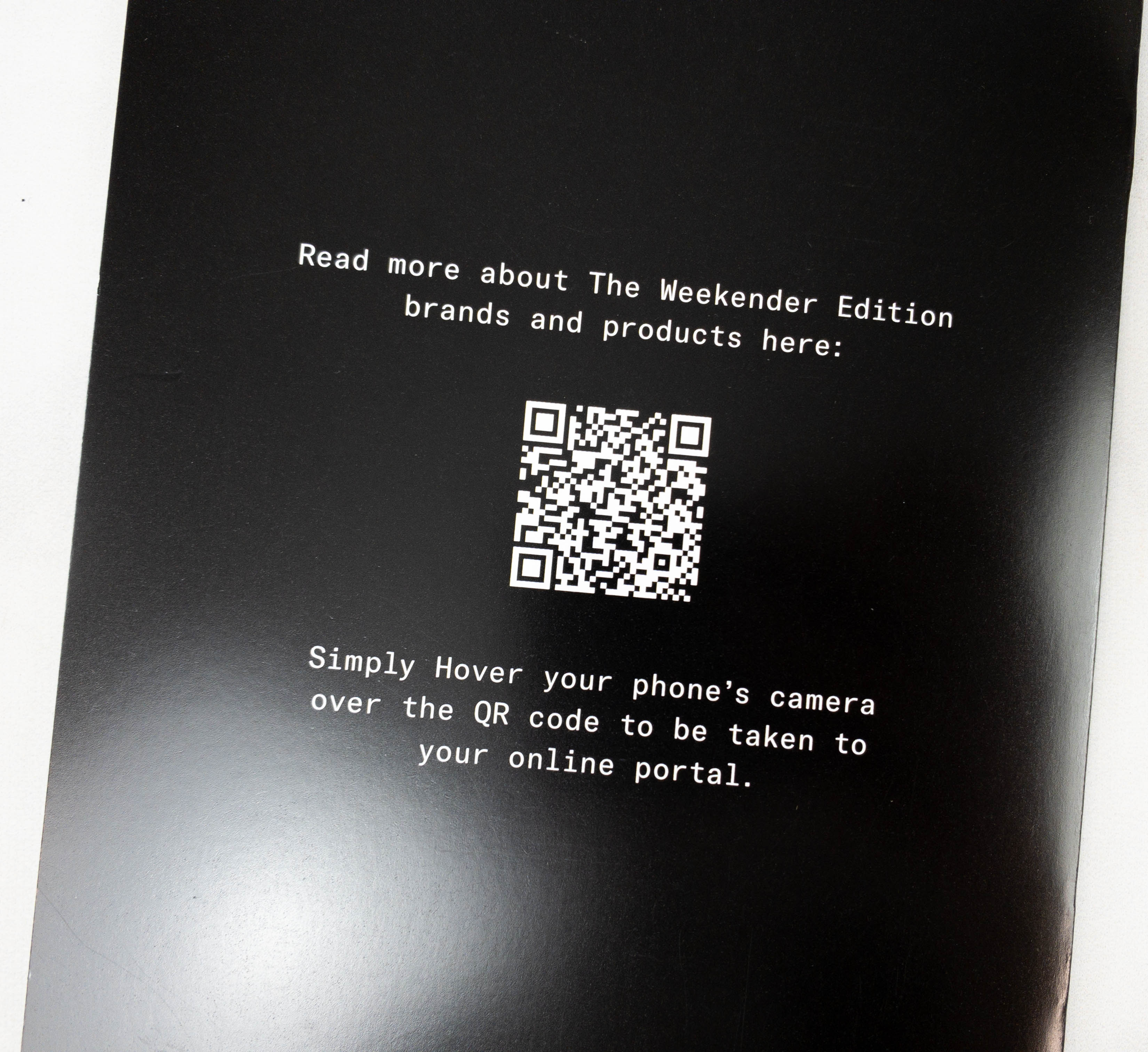 At the back is a QR code that will take you to the online portal where you can read more information.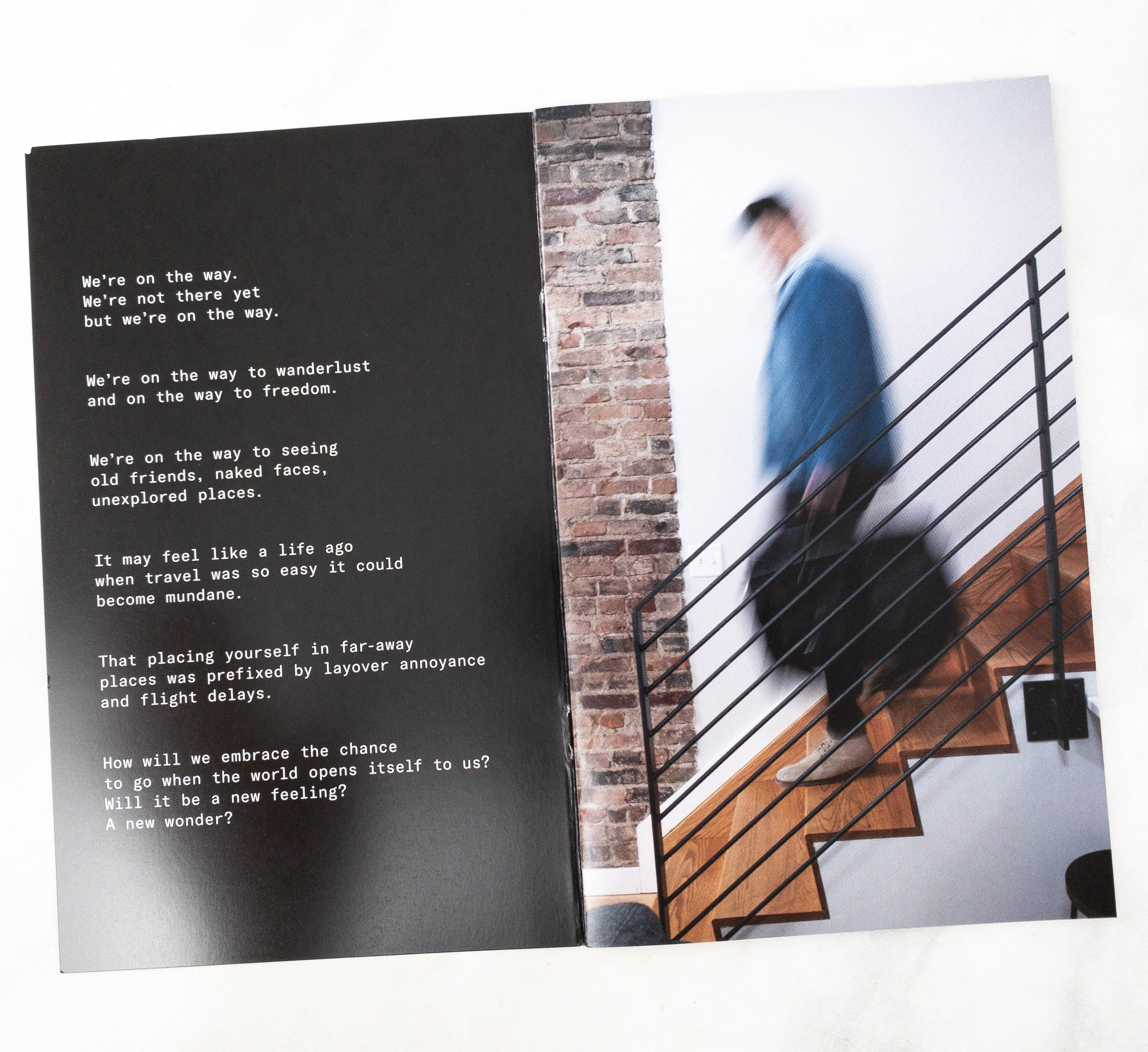 This quarter's box is The Weekender Edition.
We're not there yet but we're on the way.
The pages contain beautiful and artistic photos.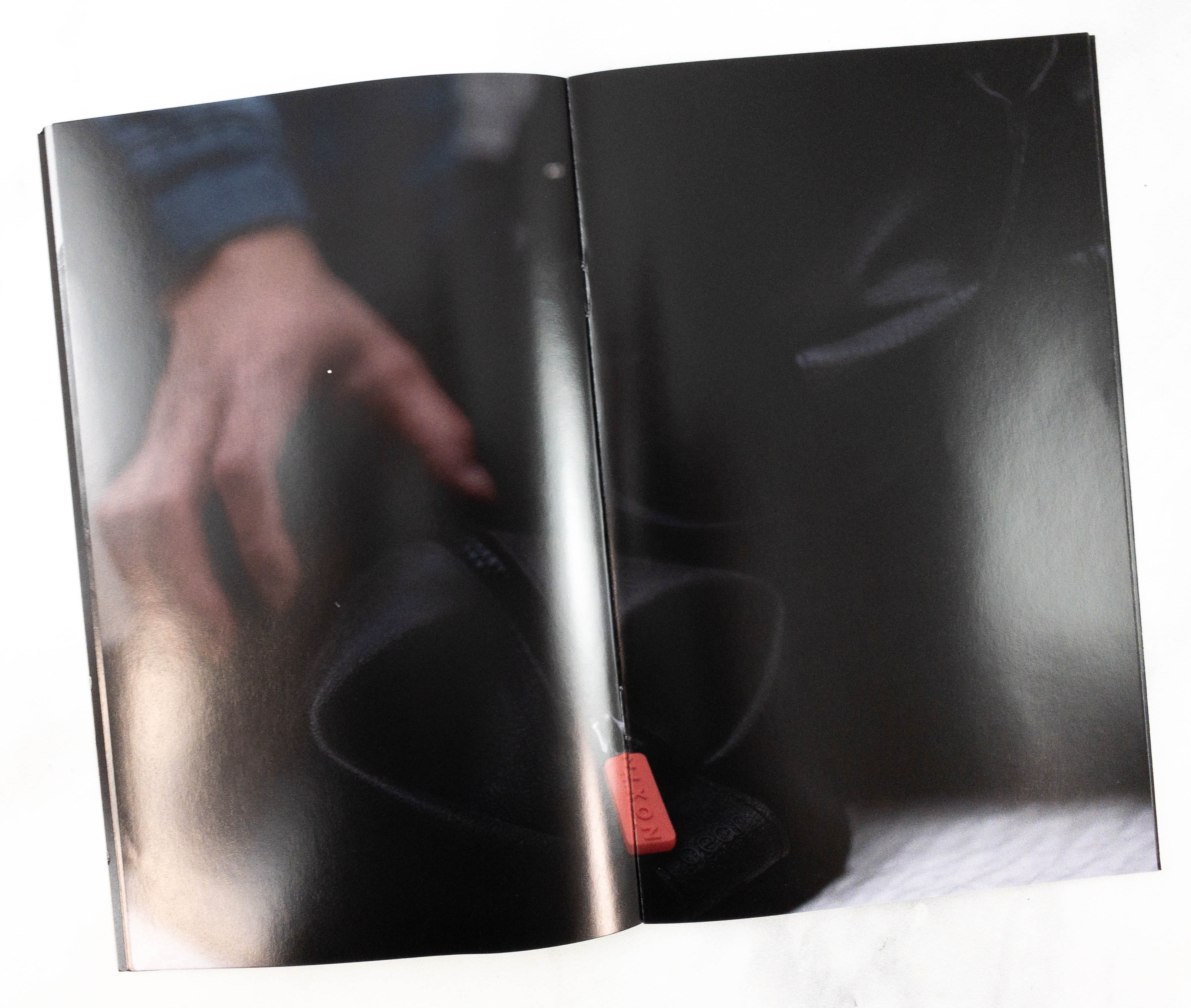 Of course, it also features photos of the items included in the box.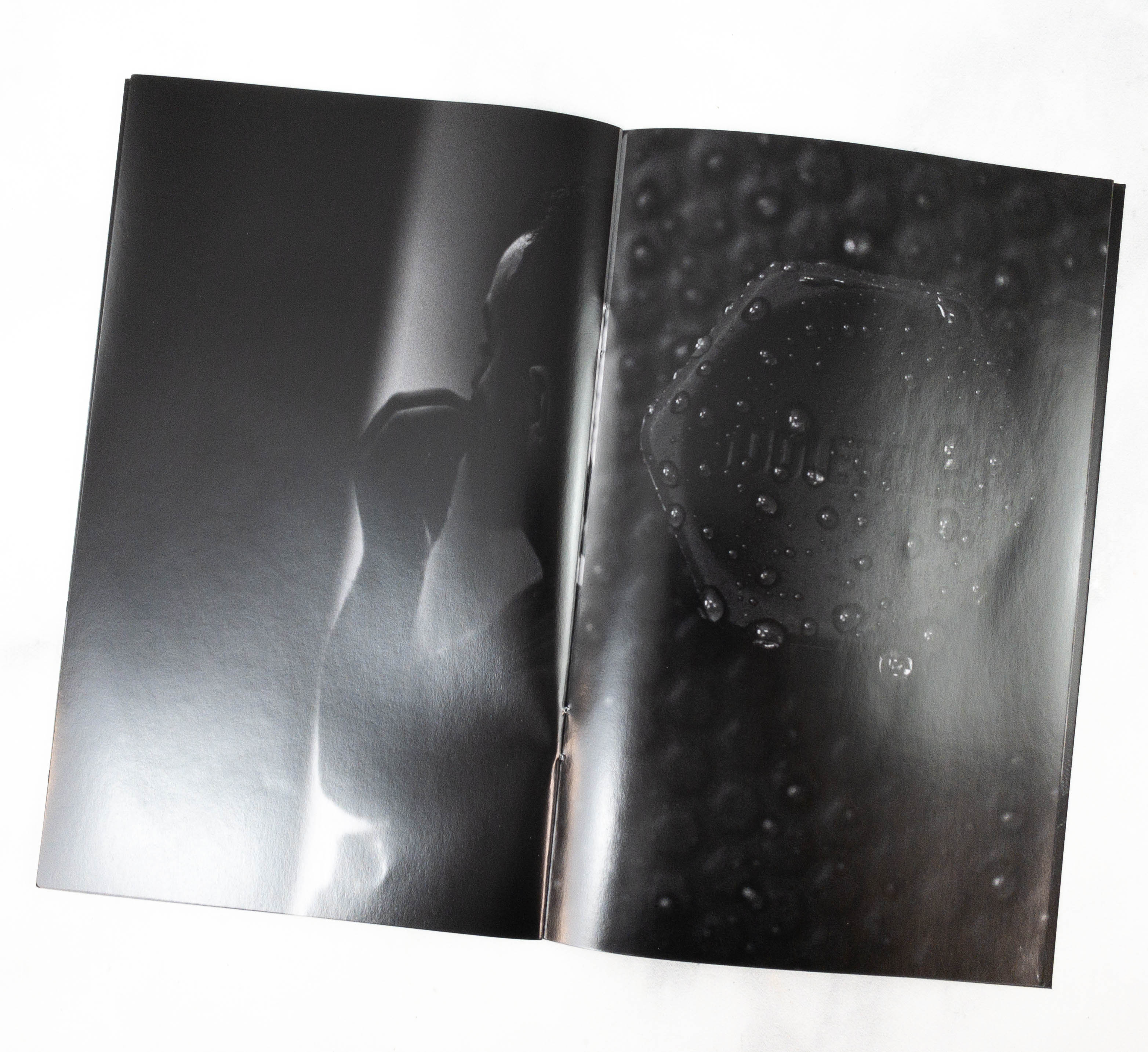 Some photos even illustrate how the products are properly used.
Everything in my box!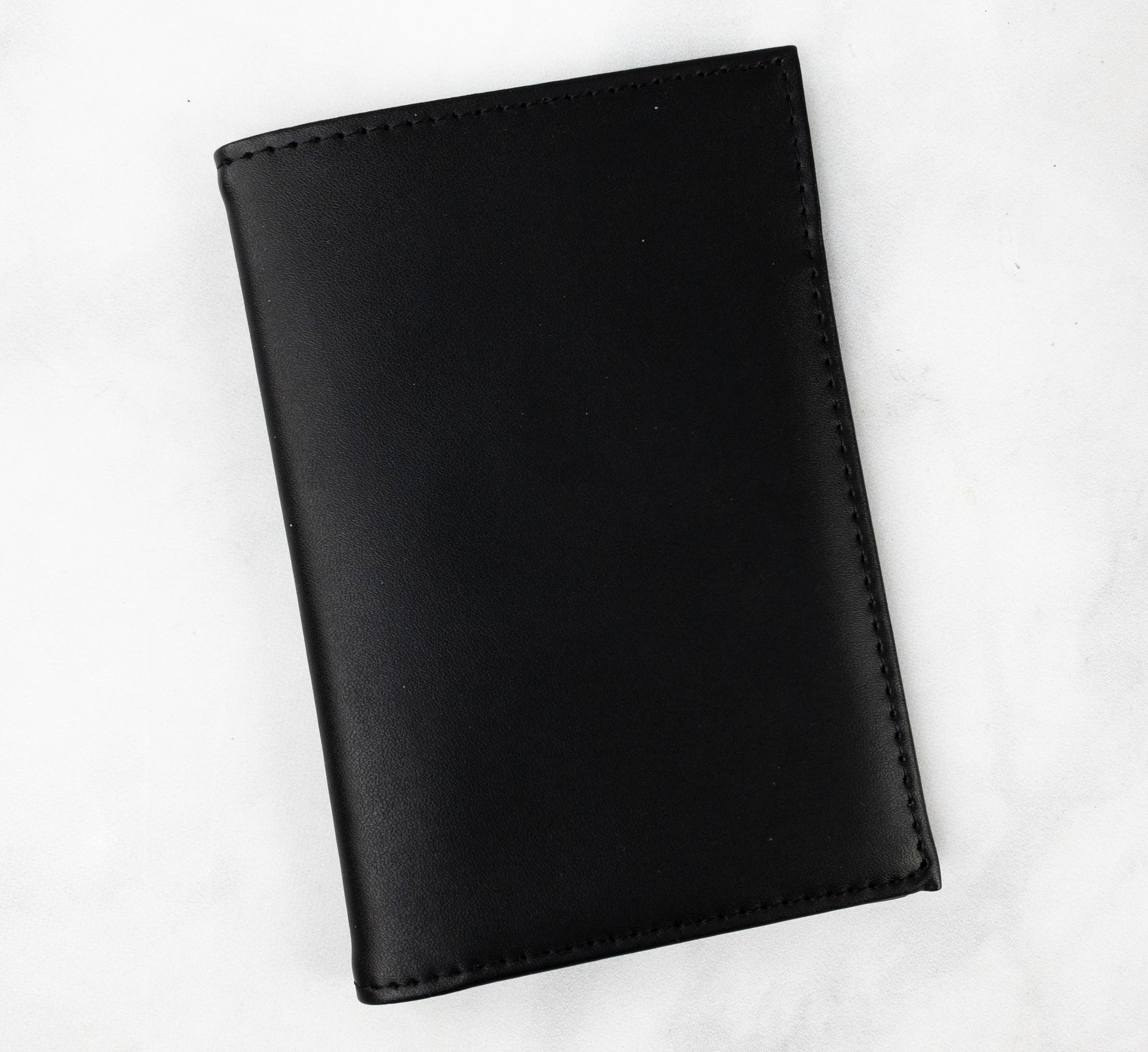 Gentleman's Trade Leather Passport Case. This black leather passport case is minimalistic and elegant. It's a great travel wallet for keeping your important documents and cards secure.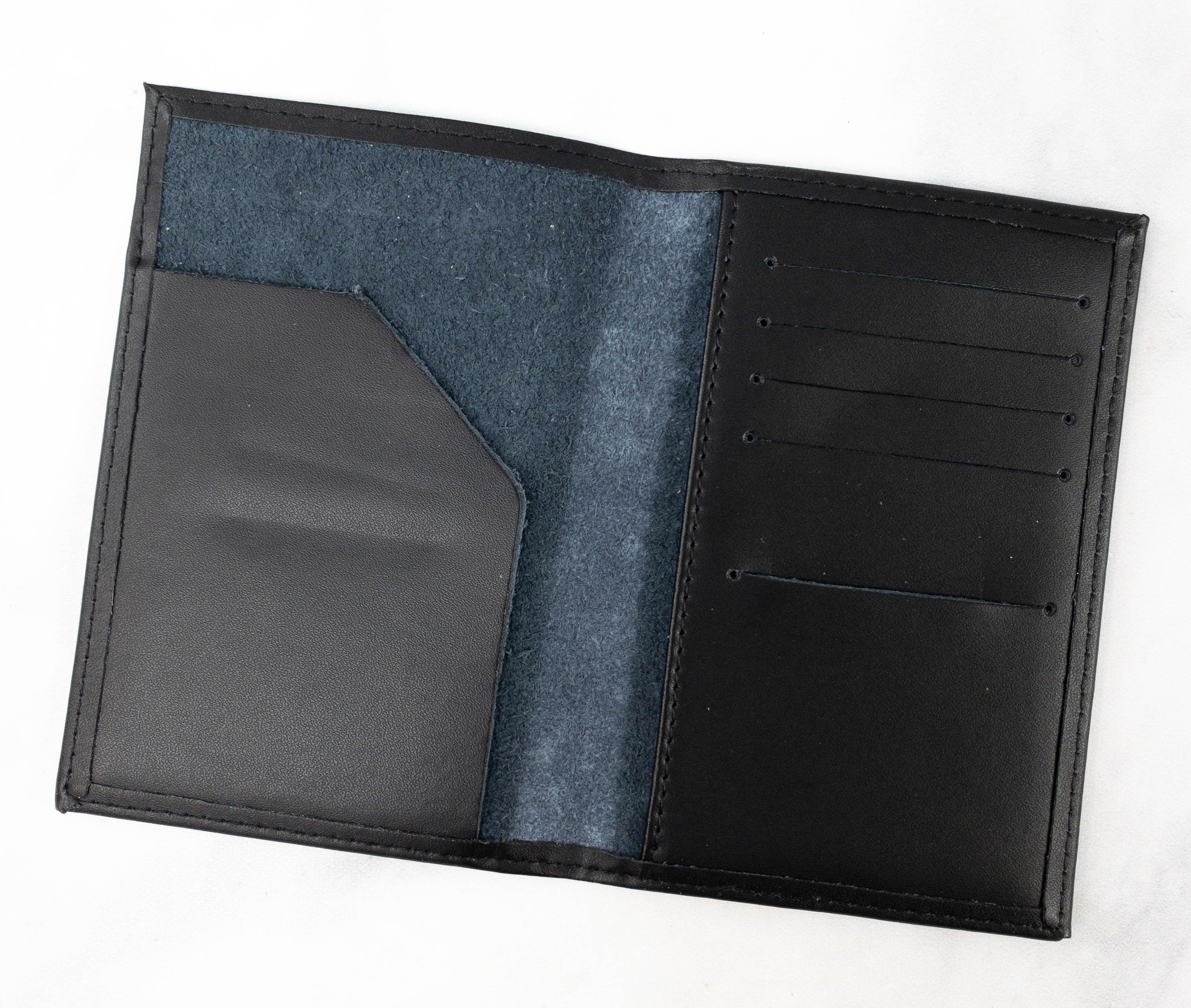 Aside from the passport slot, there are also extra pockets inside. This is also pretty slim so I can easily put it in my bag without taking too much space.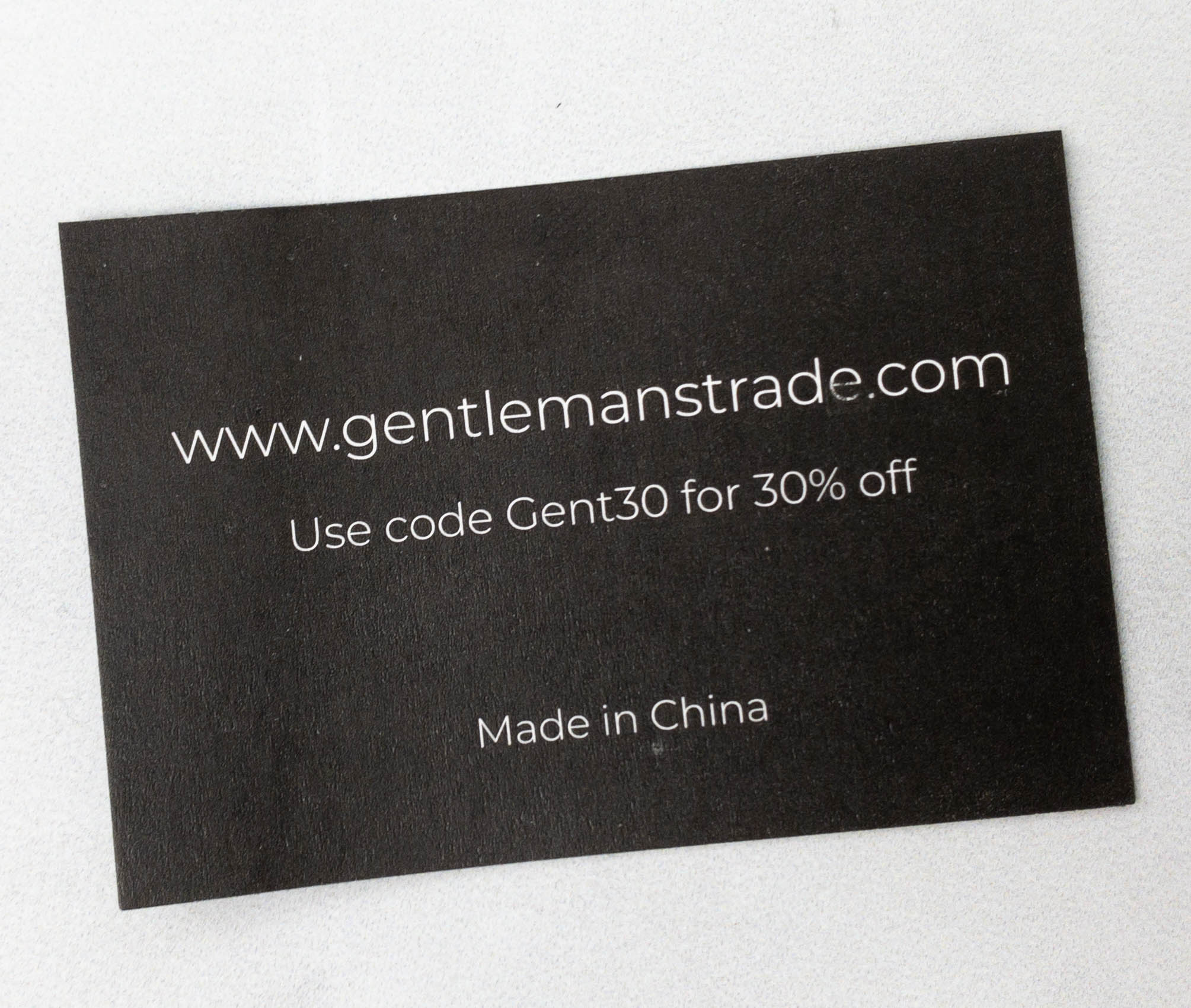 It came with a 30% off coupon code for purchases on Gentleman's Trade website.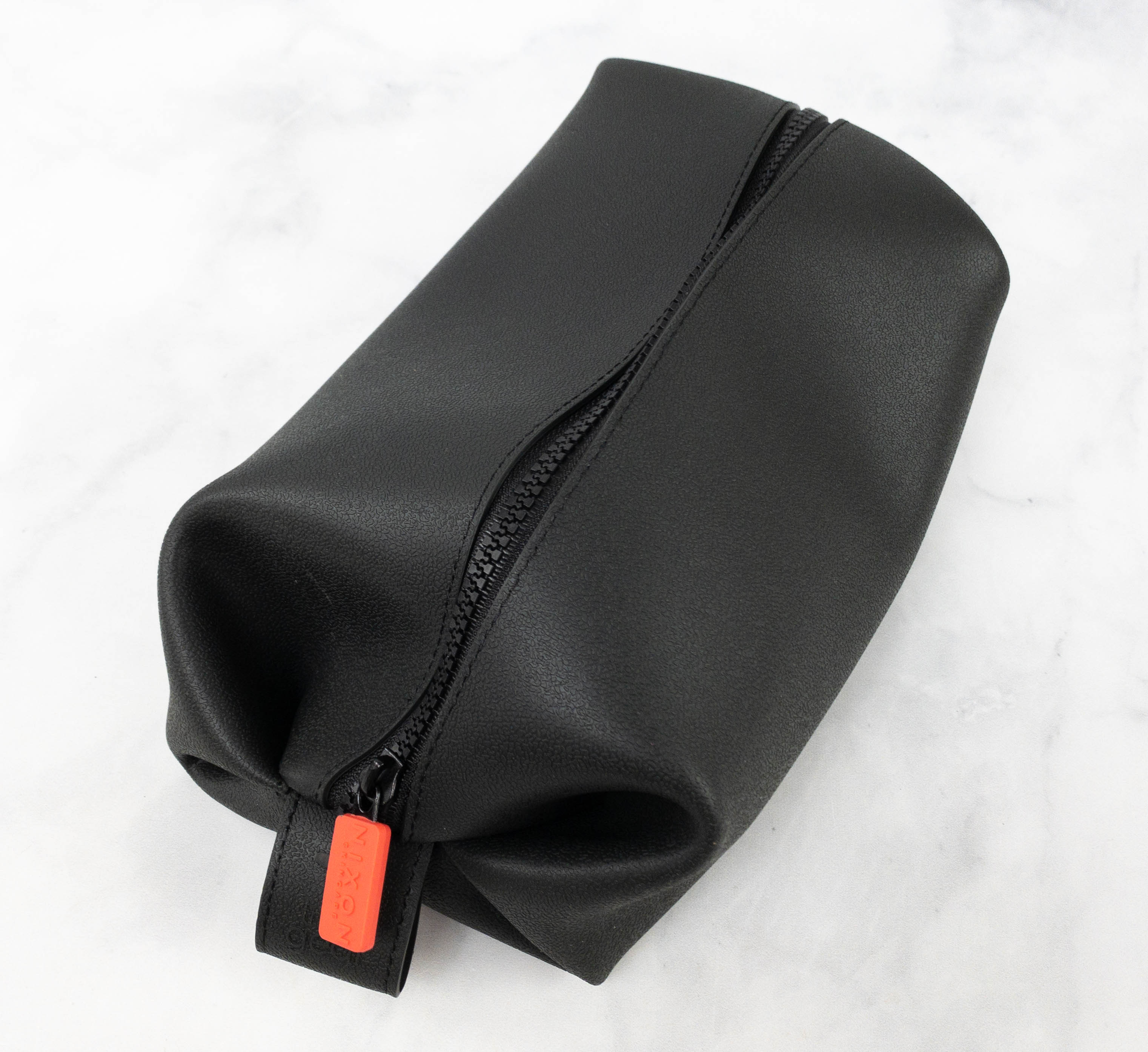 Nixon Skincare Silicone Dopp Kit. Here's another traveling must-have, a dopp kit for organizing grooming products or toiletries.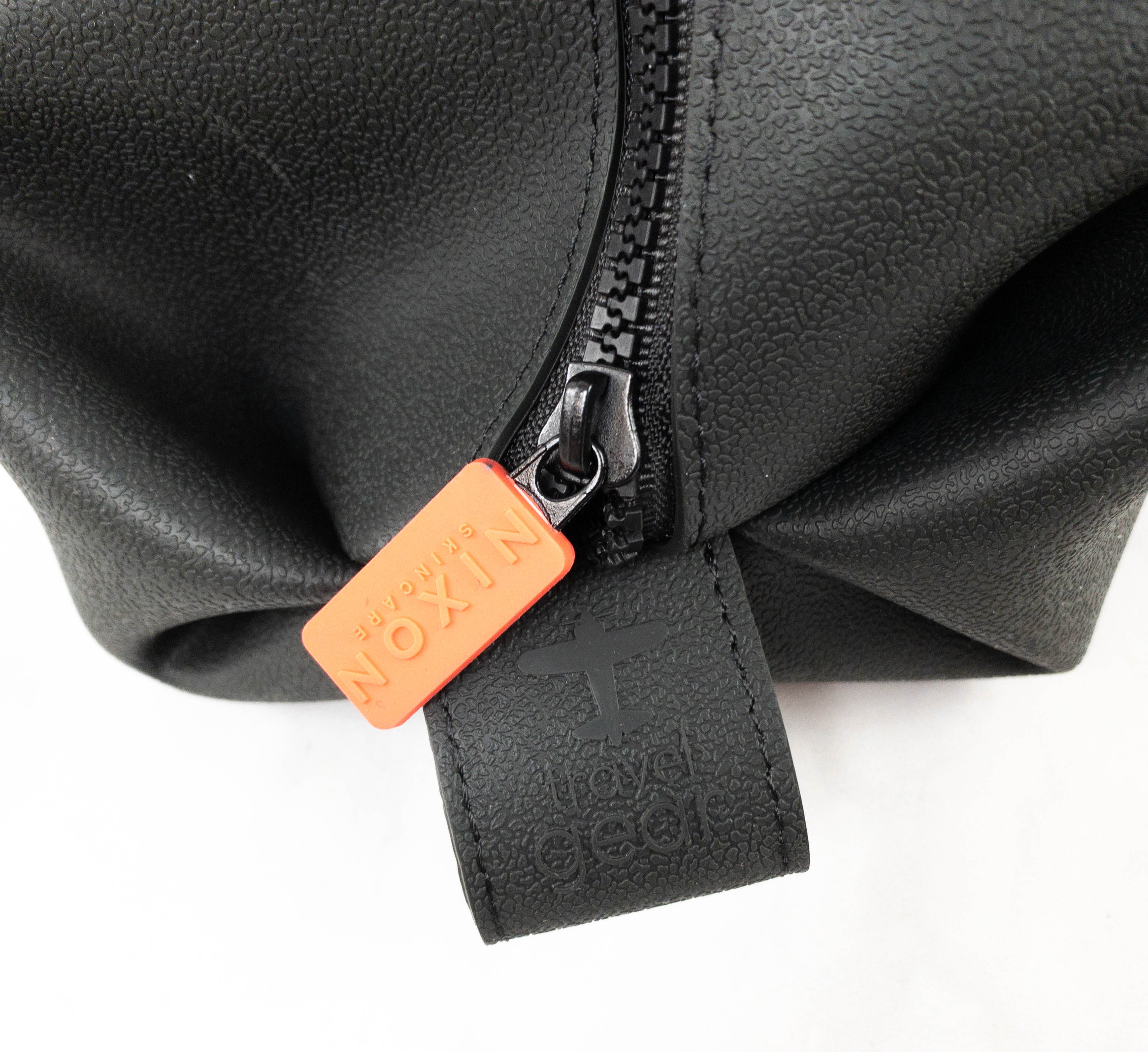 The pull tab features the brand logo.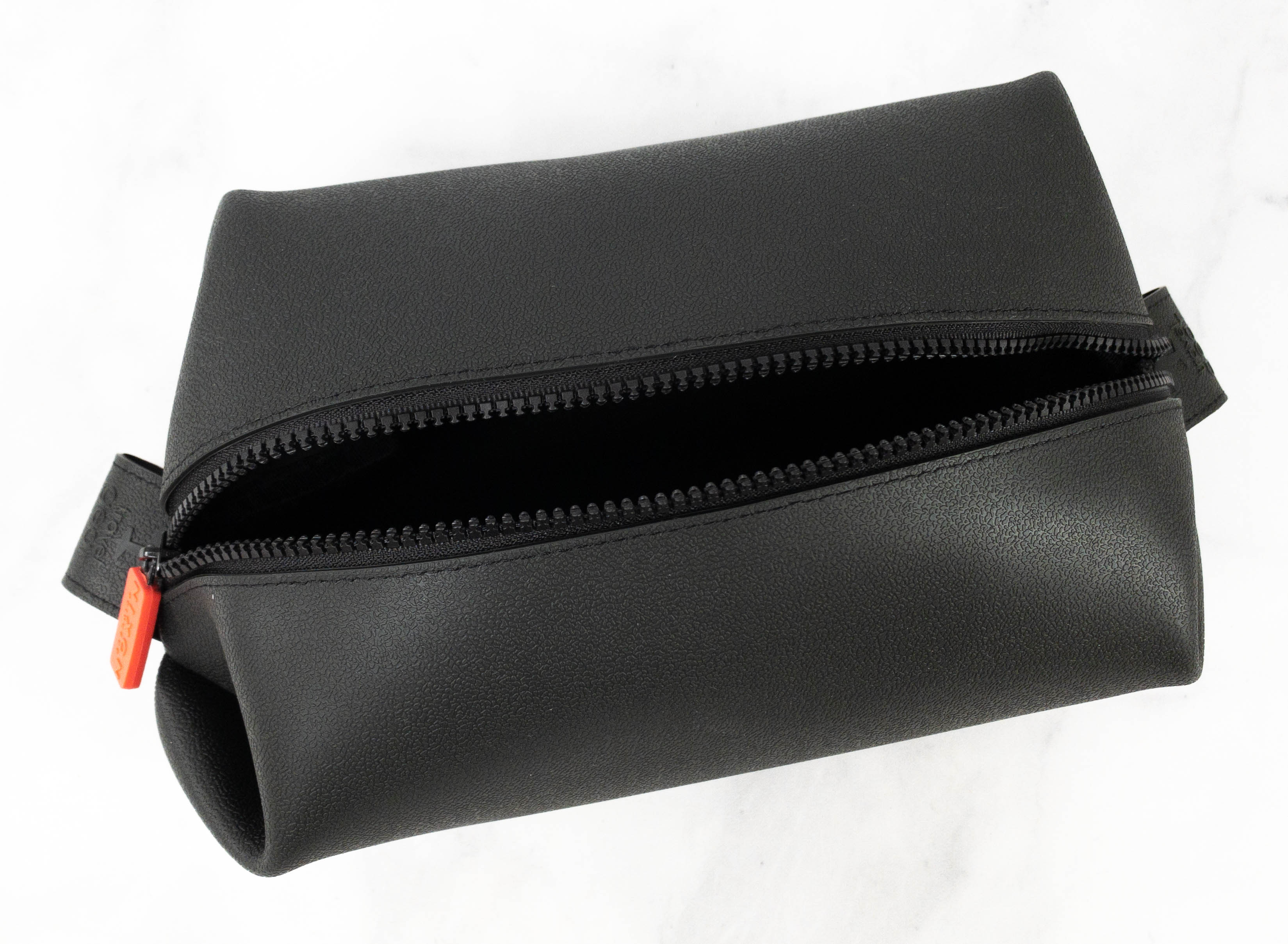 The zipper opens widely so you can easily access the items inside.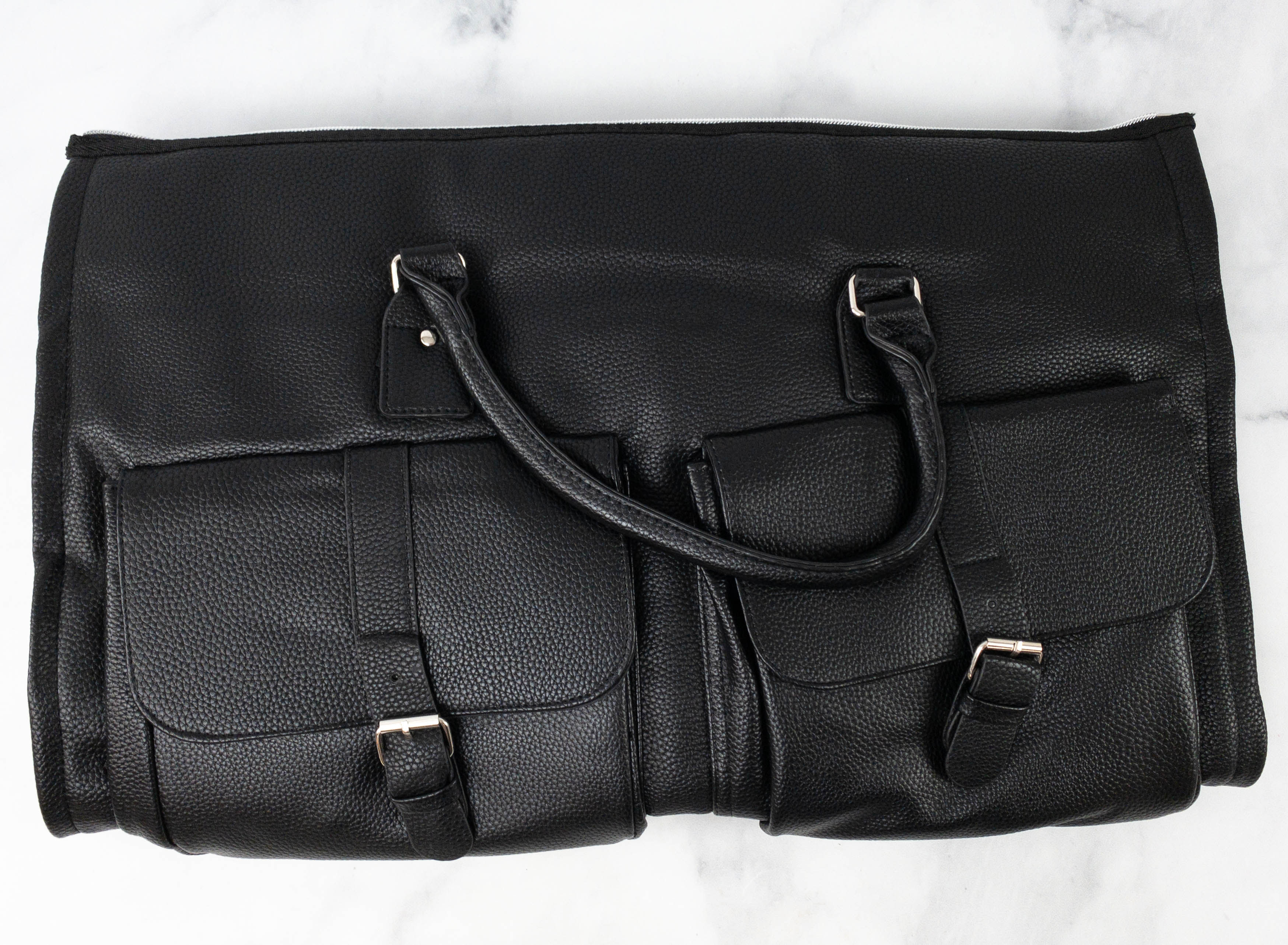 Gentleman's Trade Duffle Bag. They also sent a duffle bag, spacious enough to fit in items that I need for a weekend trip! I was wowed by this item – because it's suit worthy! If you're traveling for an event, like a wedding, you're more likely than not going to need a suit or sport coat. You can pack them right in, along with your dress shirts!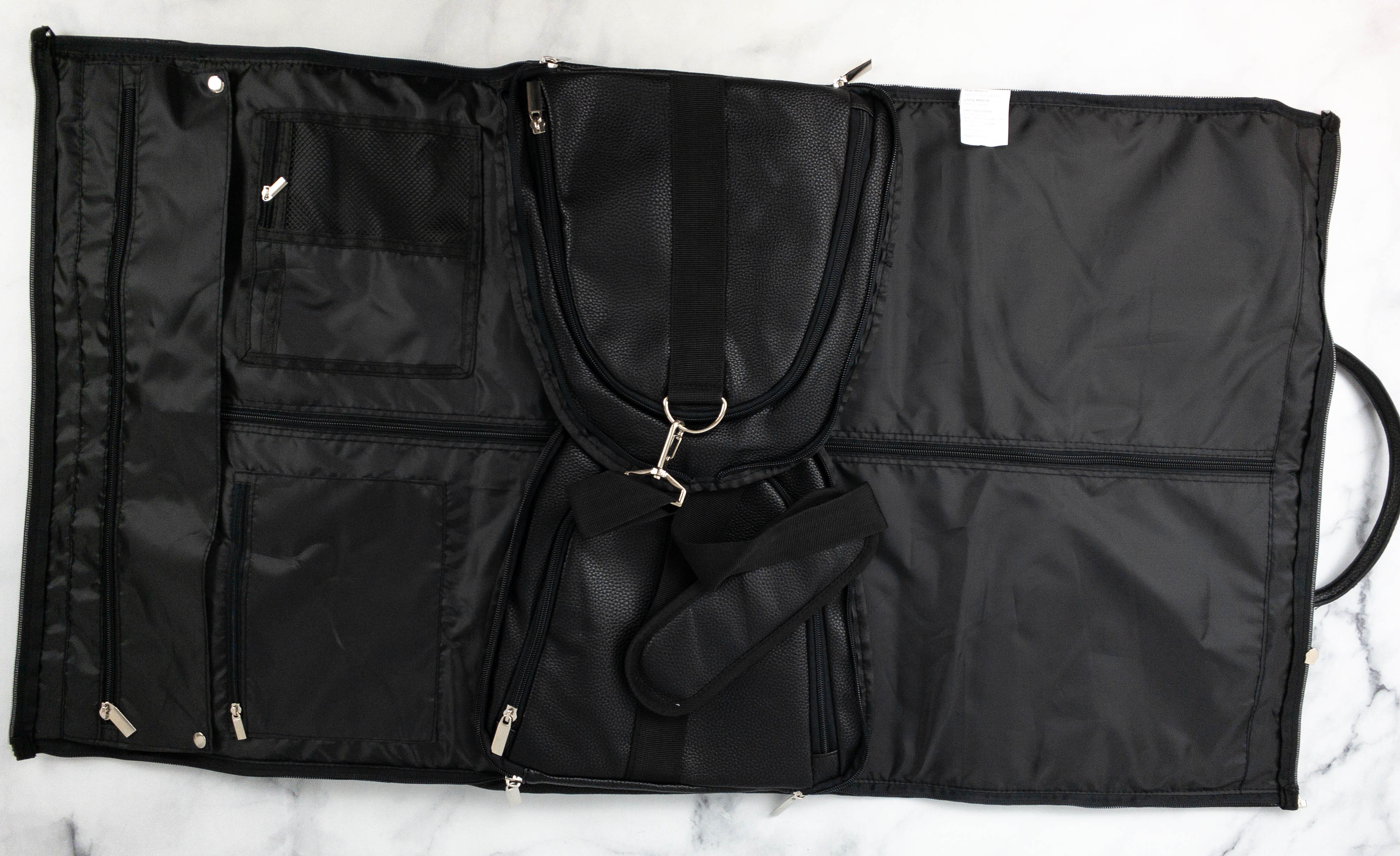 There are lots of pockets inside, which can accommodate the smaller items.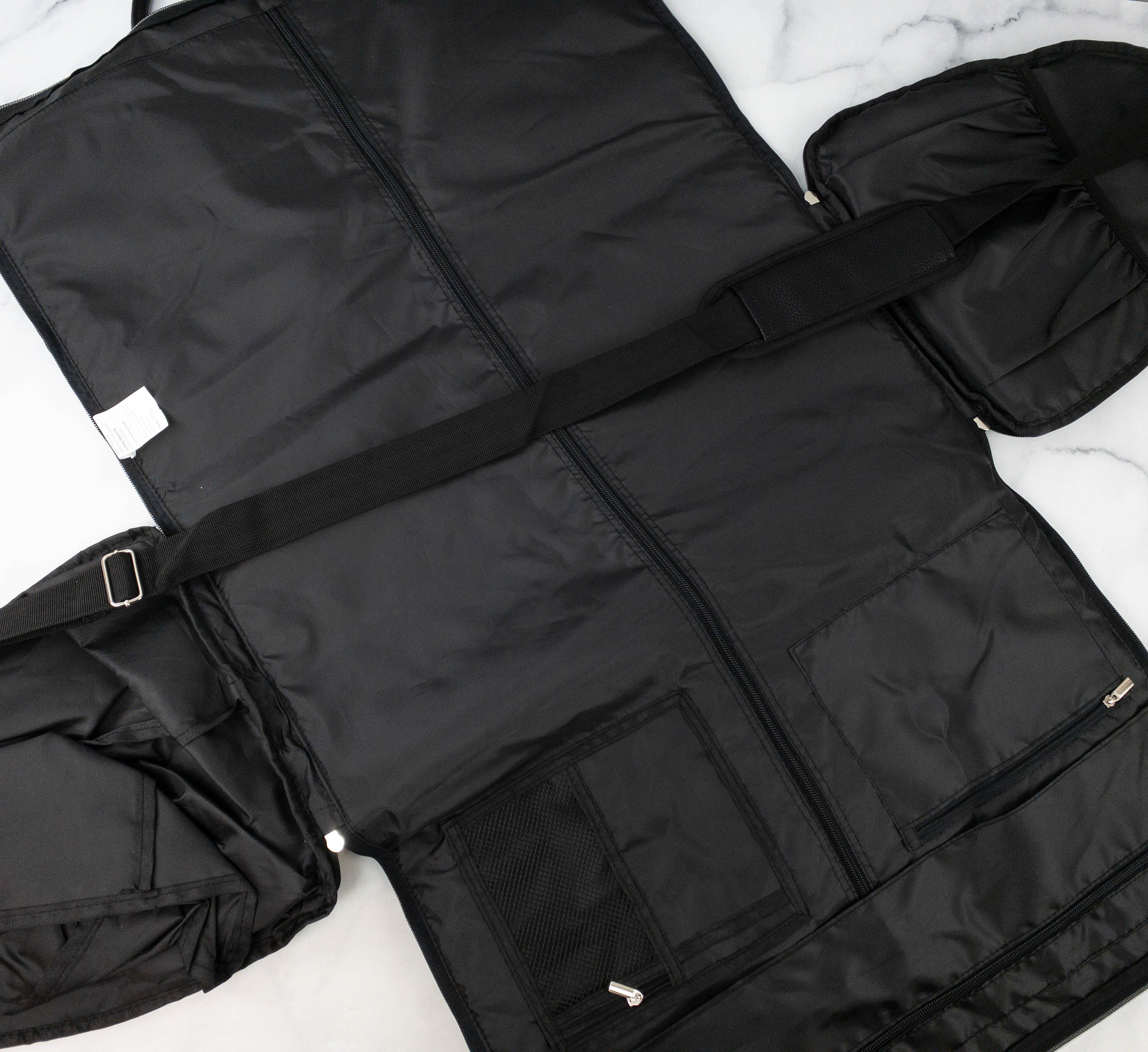 The bag can be spread out, so packing and unpacking is a lot easier.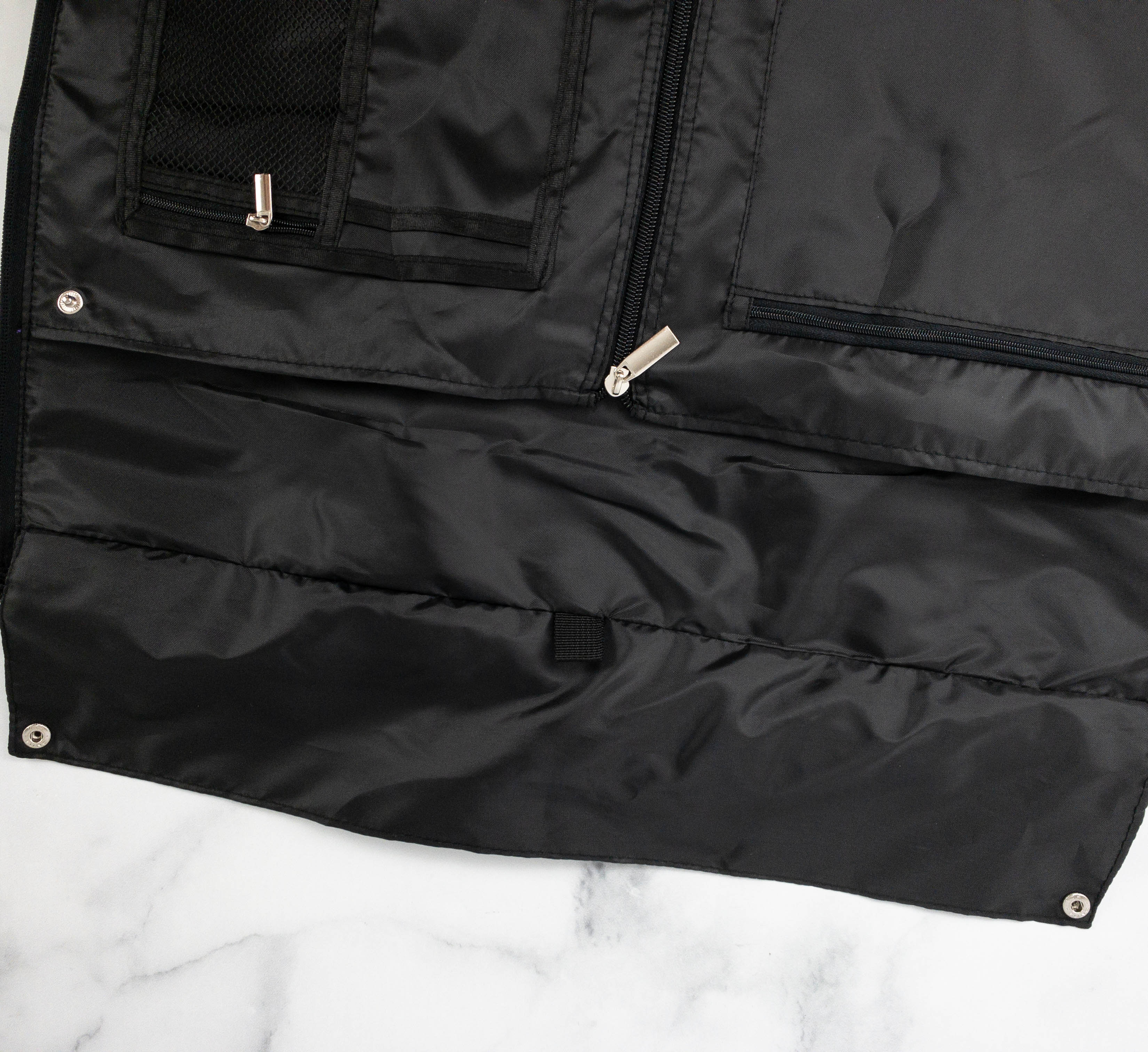 Each compartment is also secured by a zipper.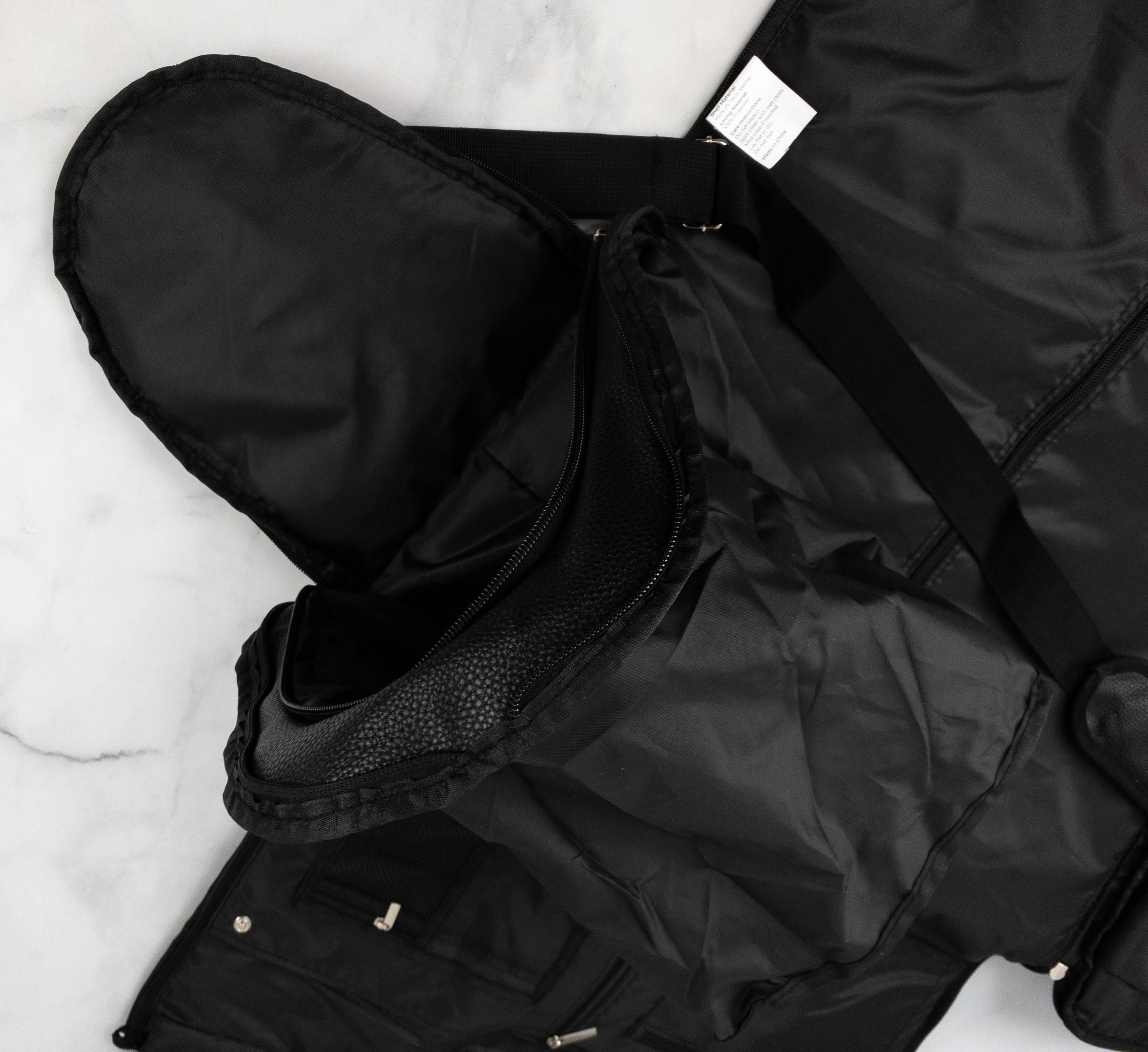 There are also outside pockets for items that needs to be accessed easily.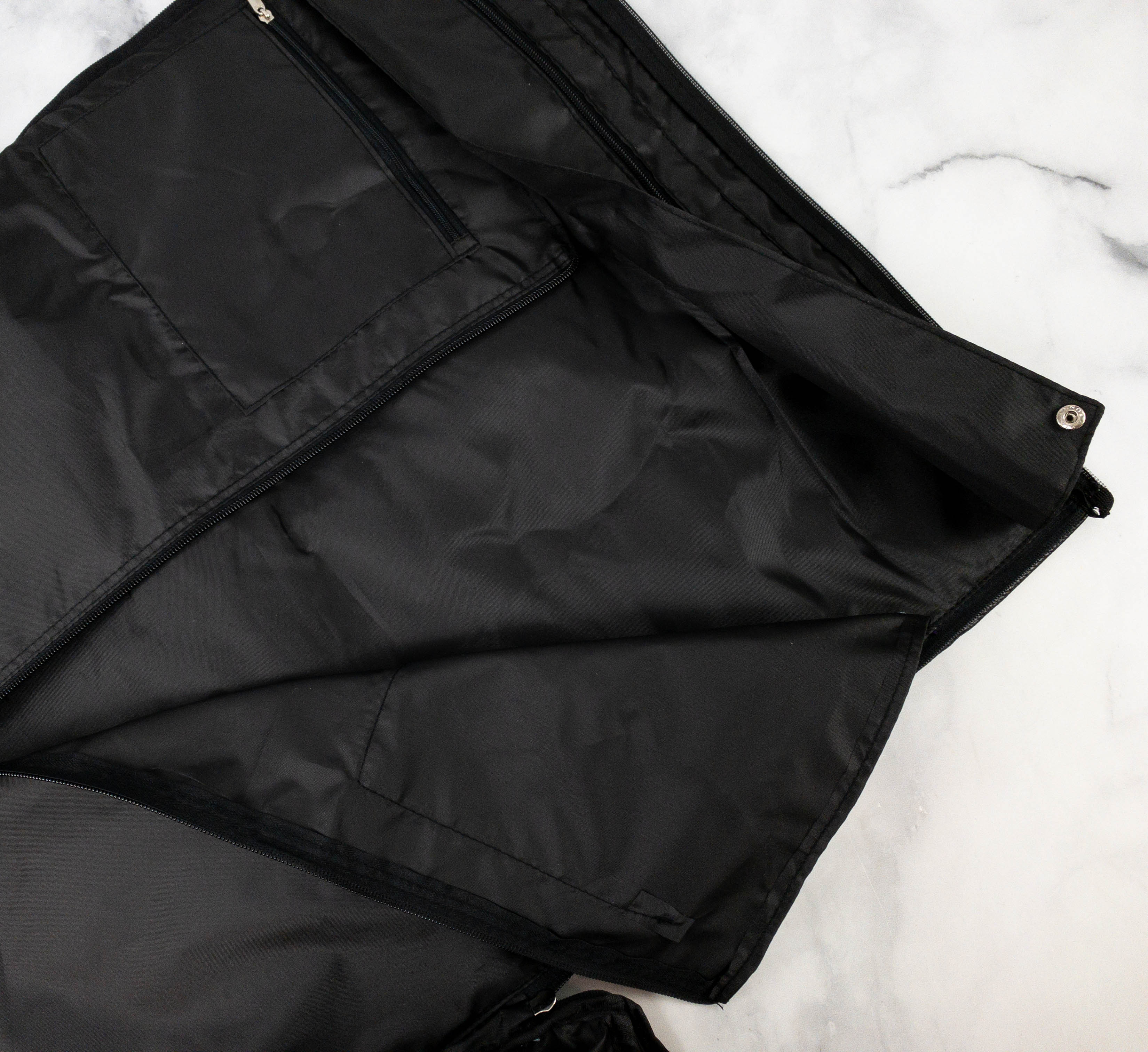 It even has a few secret pockets for valuable items.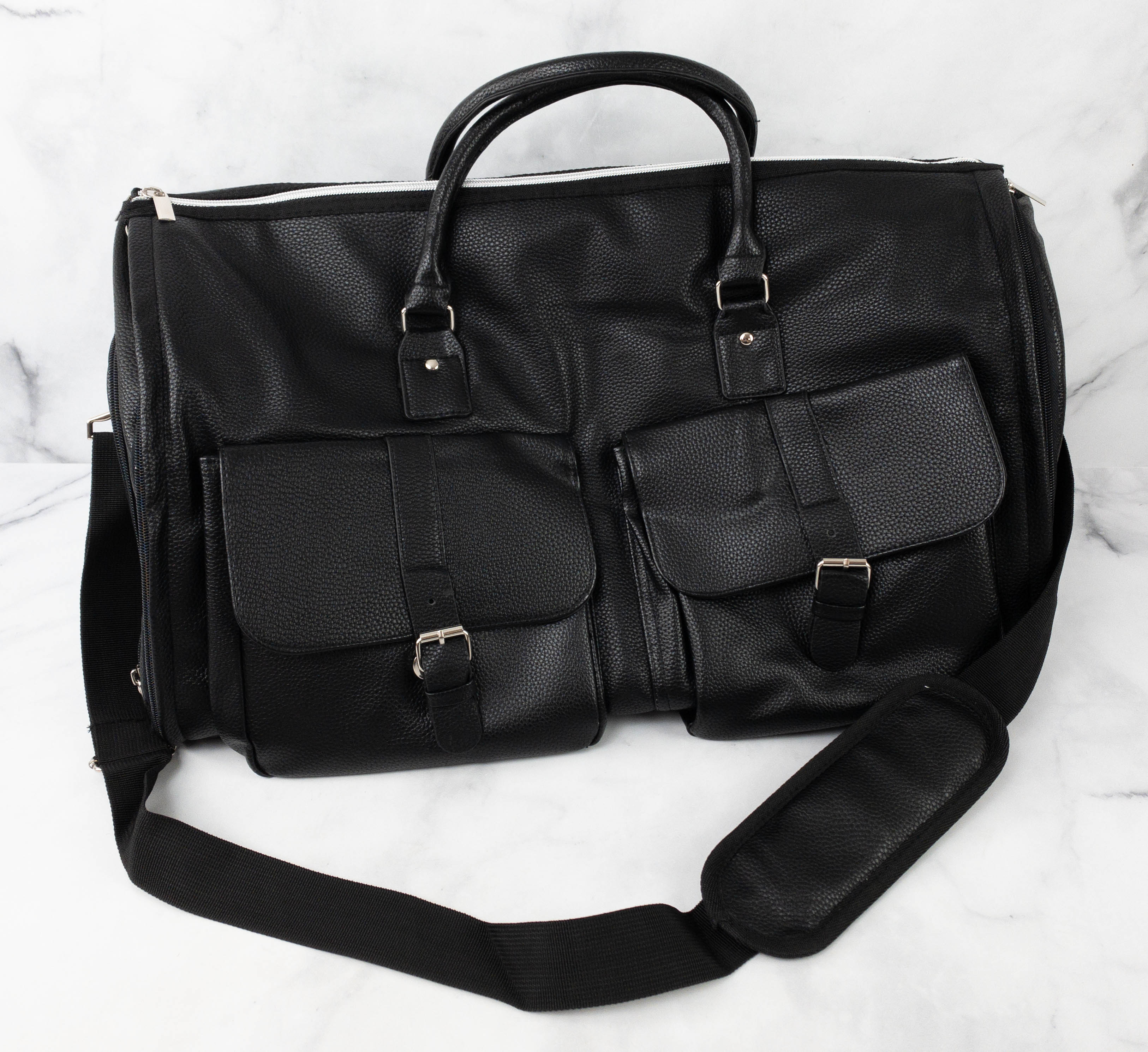 Another thing I like about this bag is that it has rounded double handles that make it easy to carry.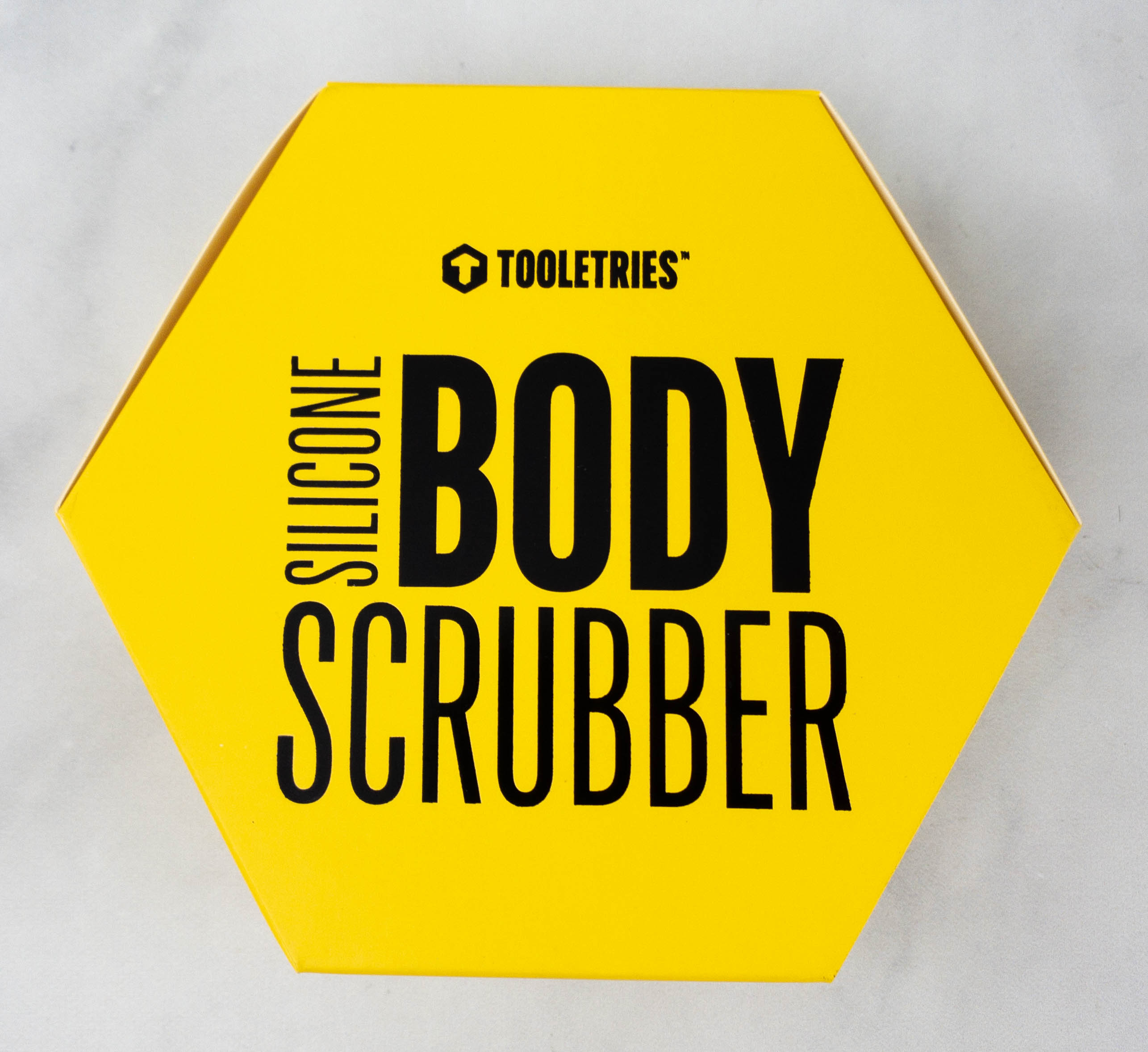 Tooletries Silicone Body Scrubber ($15) This body scrubber is an eco-friendly alternative to loofah, and it's easy to bring when traveling as well.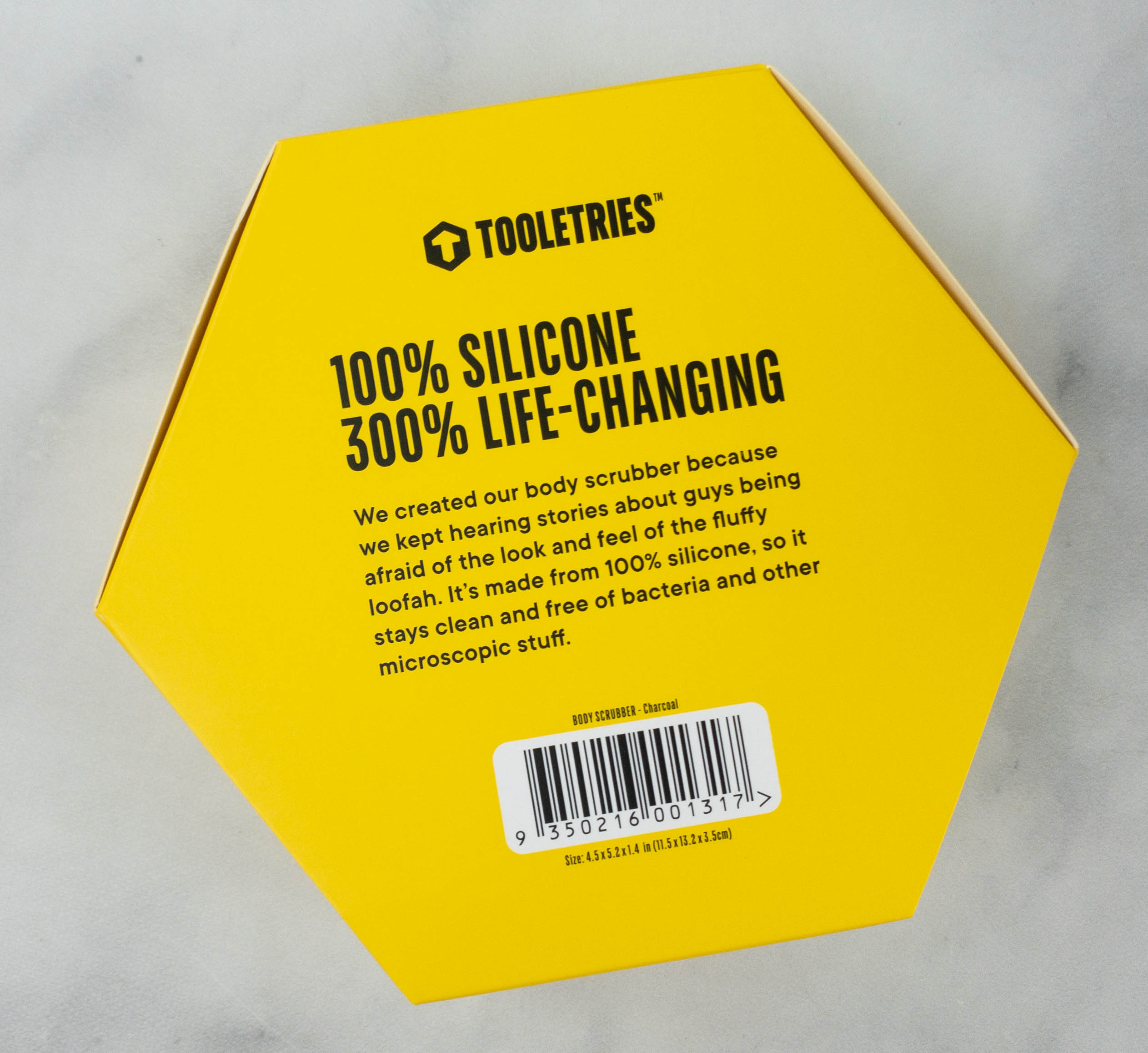 According to the packaging, it's made from 100% silicone.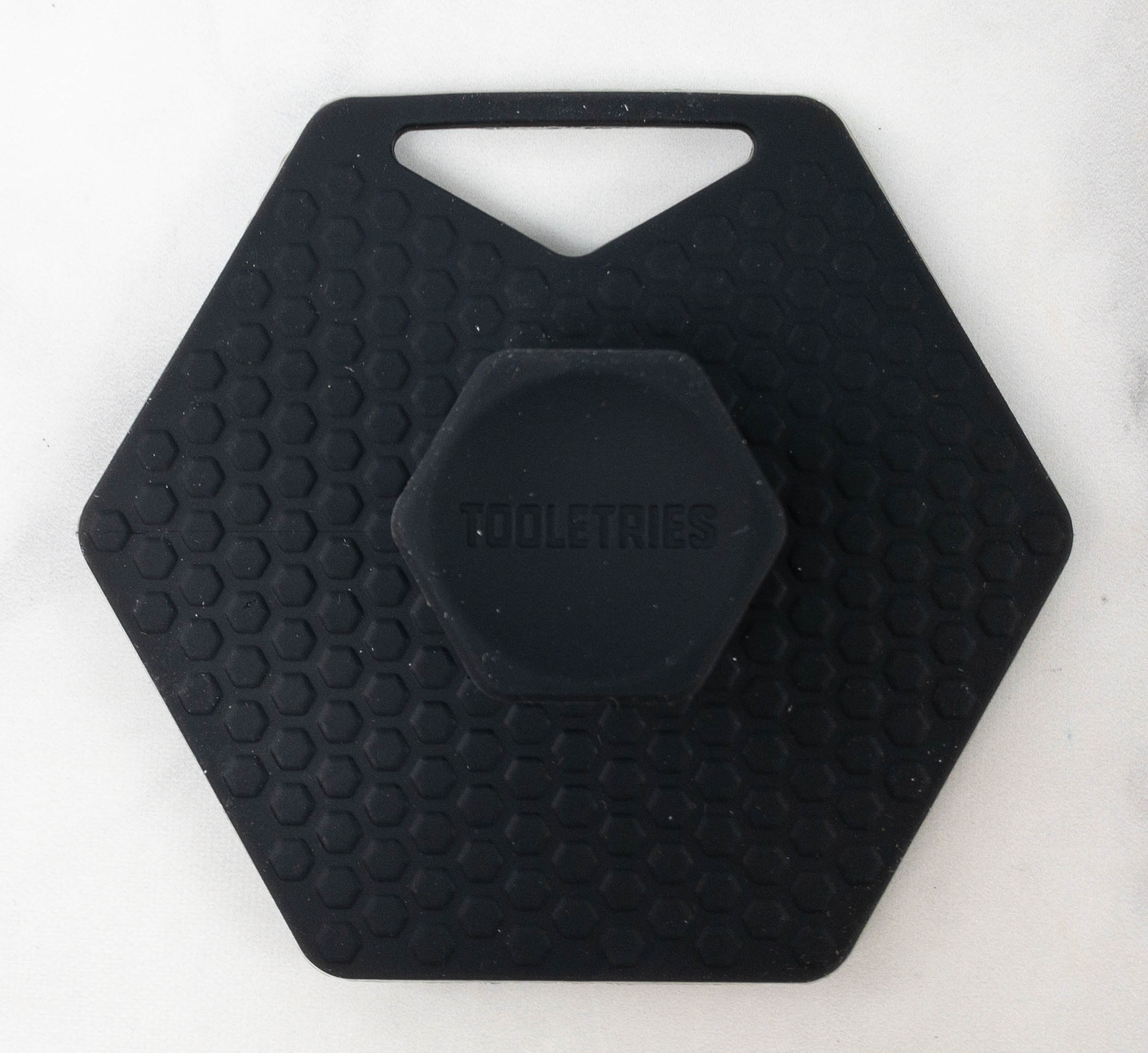 The handle is easy-to-grip. It doesn't slip down, making the usual hard-to-reach areas easily accessible.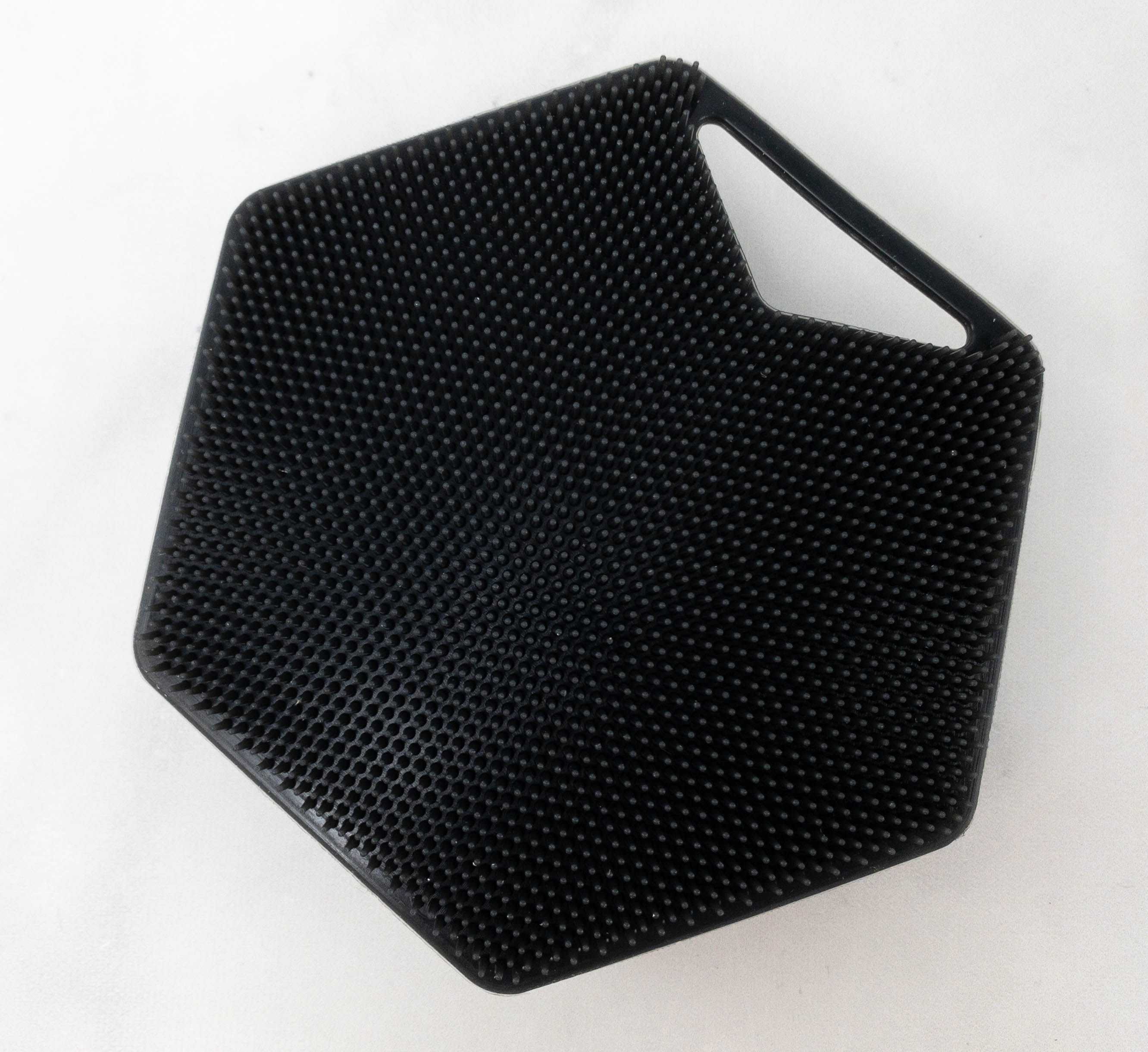 These silicone bristles are gentle, but they do a great job of cleansing and exfoliating the skin.
Since it's made with silicone, this scrubber is resistant to bacteria. You can also put body wash directly to the scrubber before massaging onto skin.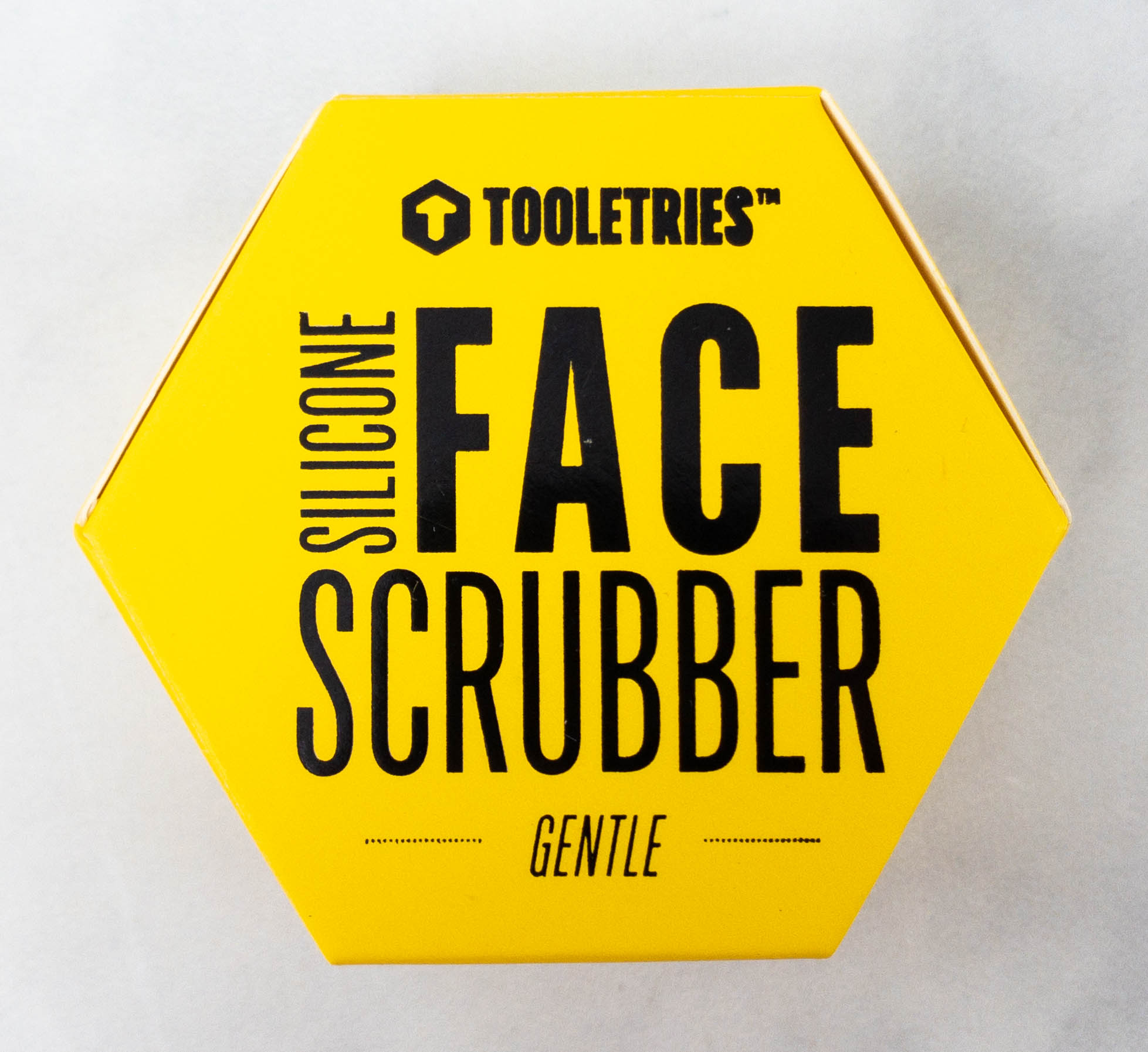 Tooletries Silicone Face Scrubber ($12) Another silicone scrubber included in the box is specially made for the delicate skin on the face. It's a smaller version of the body scrub.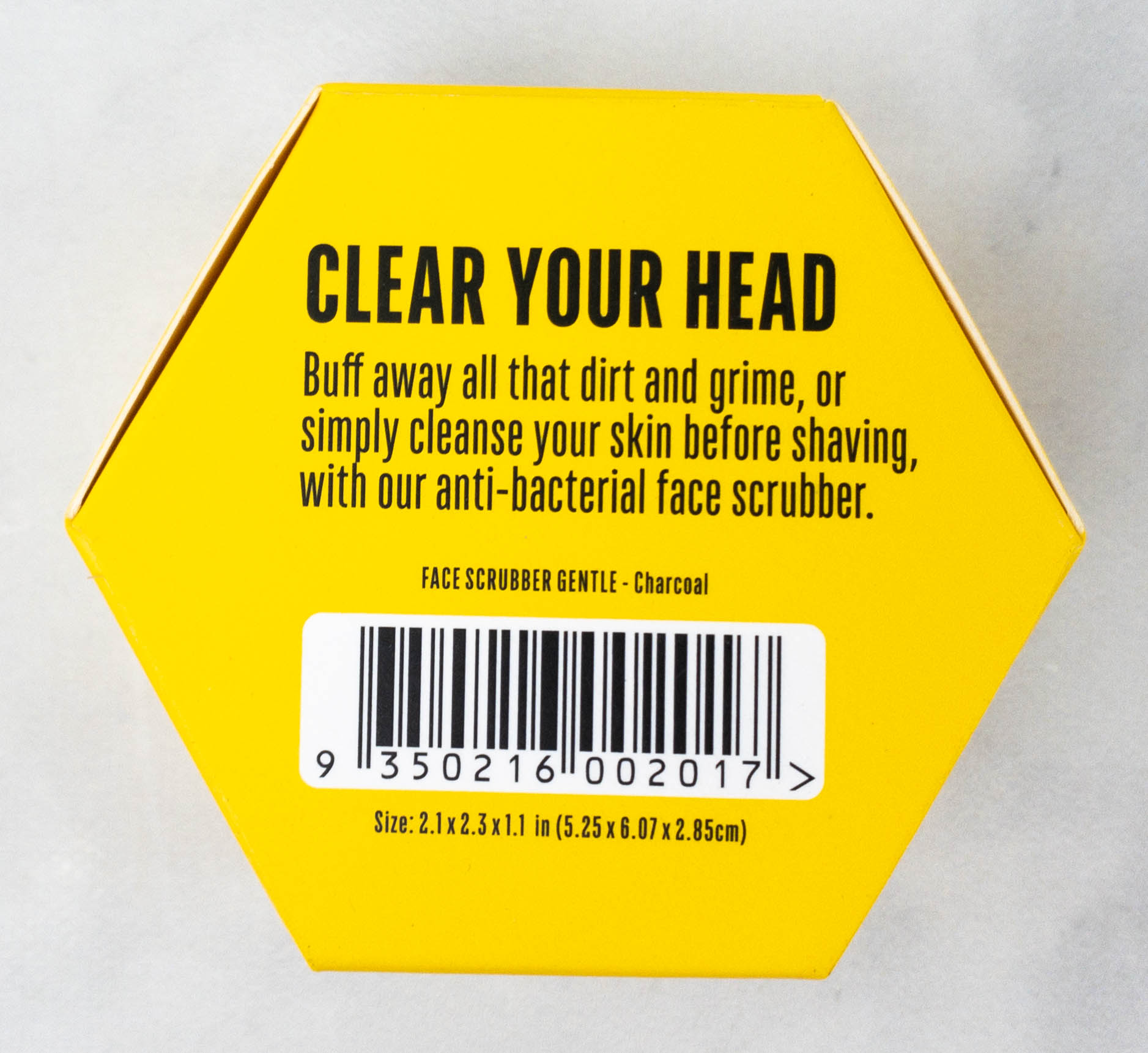 It's great to use for removing dirt and other impurities, or even for a pre-shaving cleanse.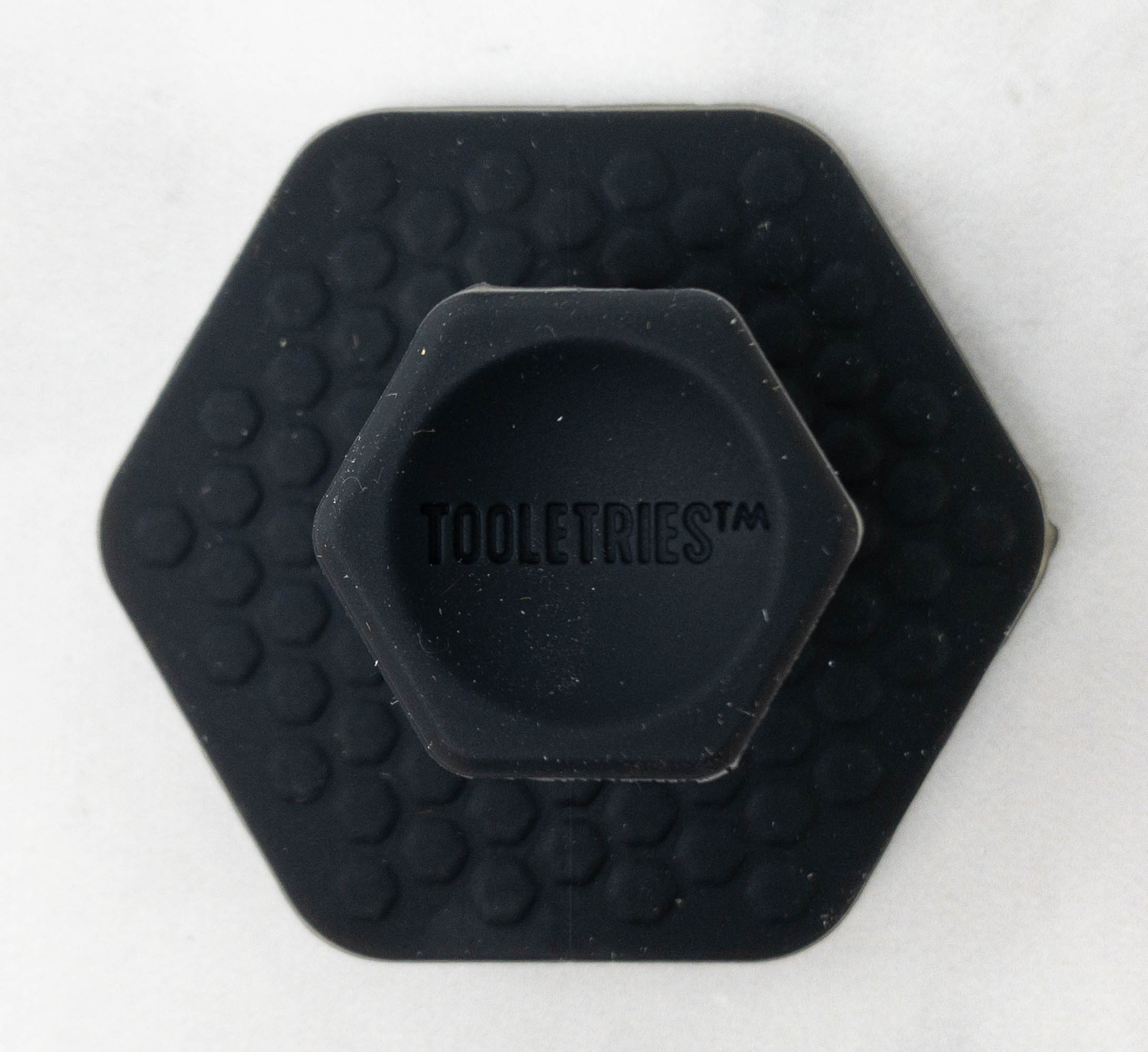 Just like the body scrubber, it also has an ergonomic handle to be able to clean the whole face with minimal effort.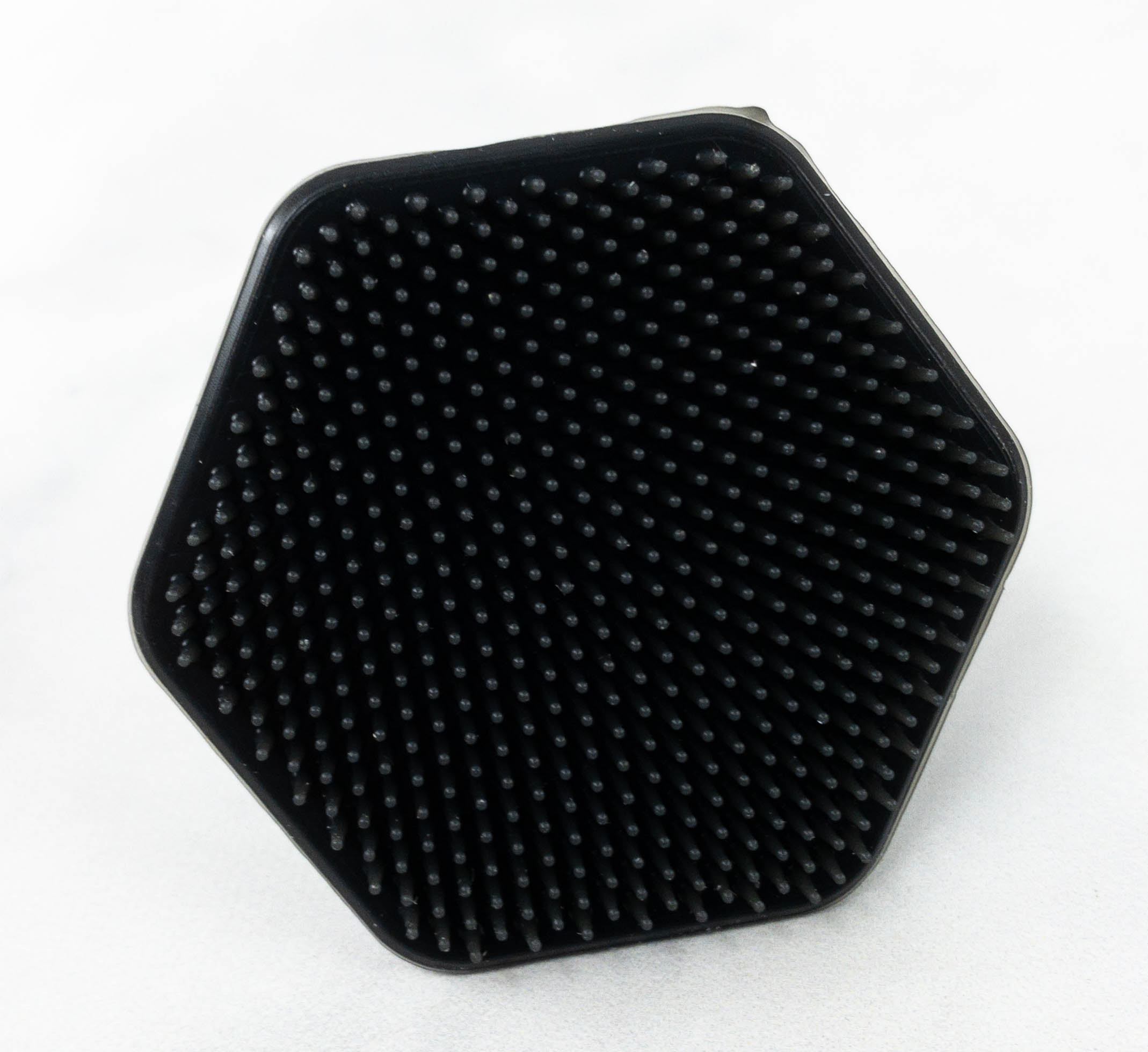 The bristles are soft for a gentle way of cleaning.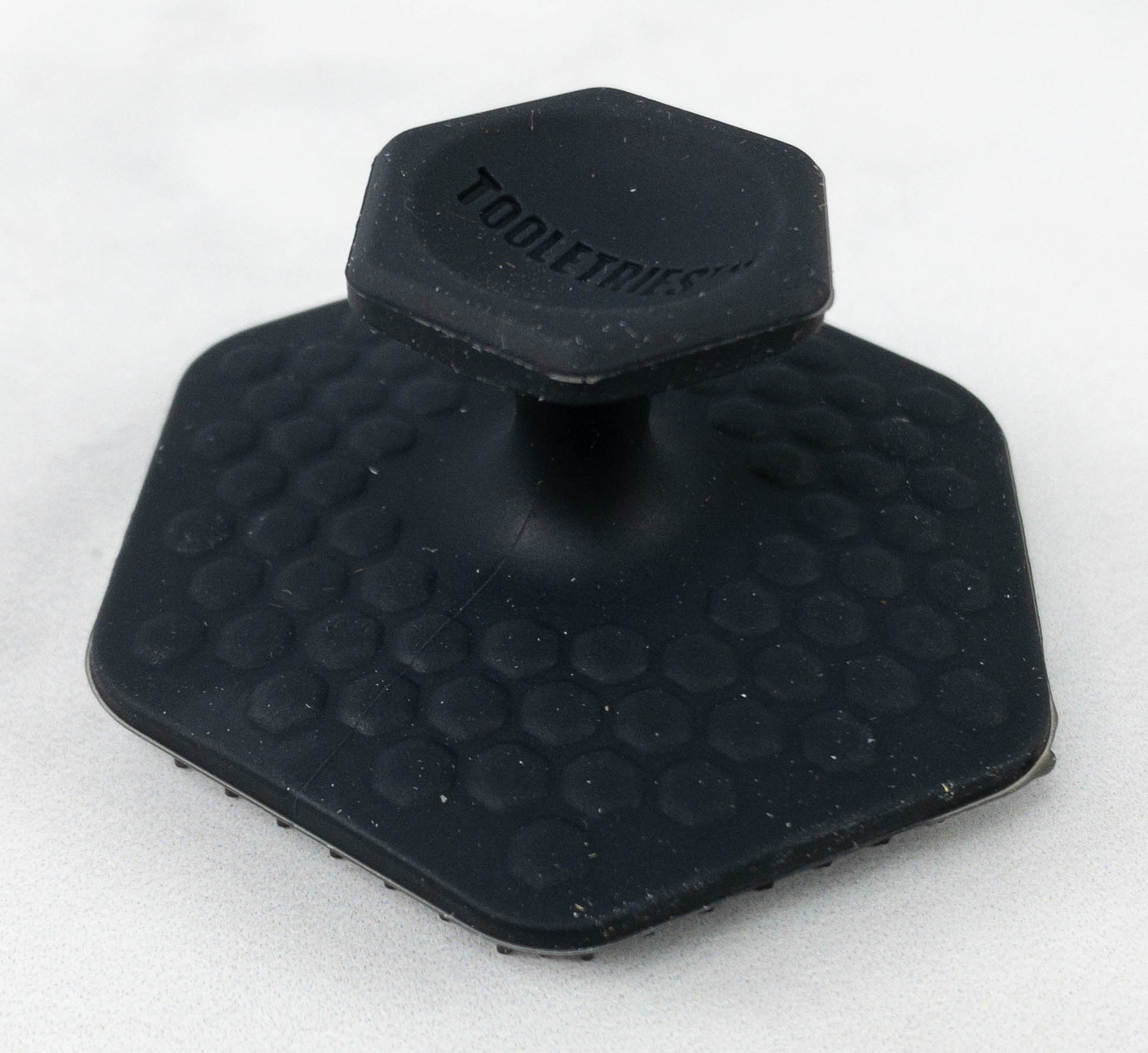 This one is also antibacterial and can be used together with a facial wash.
Quarterly curations from The Gentleman's Box always have a premium feel. For spring, it's all about travel must-haves, which includes a weekender duffle bag, a sleek passport holder, and a dopp kit. They all have a minimalist look, plus they help me keep my things organized when I'm on the go. The silicone body scrub and face scrub are also pretty useful. They are easy to carry along when traveling and way more convenient and skin-friendly than a loofah. They are reusable and eco-friendly as well! If you're looking for luxurious items to help improve your lifestyle, this subscription is one of your best bets. It only arrives 4 times a year but it's always worth the wait!
What do you think of Gentleman's Box Premium this quarter?
Visit The Gentleman's Box Premium Box to subscribe or find out more!