Sticker Savages is a monthly subscription box featuring 10 unique stickers from artists on Instagram. These artists are from around the world and the designs are stunning. Most of these stickers are Sticker Savage exclusives, which means they're printed for subscribers only. All orders come with a card featuring the artists. Shipping is free to the U.S. (and $9.99 worldwide). Sticker Savages is $11.90 a month, or save with longer subscription terms.
We are the dopest sticker box in the game. These stickers are created exclusively for our sticker subscription box, and are great for water bottle stickers, laptop stickers or just about any other thing you can think of. All of our stickers are printed on high quality waterproof vinyl, and are around 3-4in in size.
DEAL: Get 10% off your first box! Use coupon code HELLO.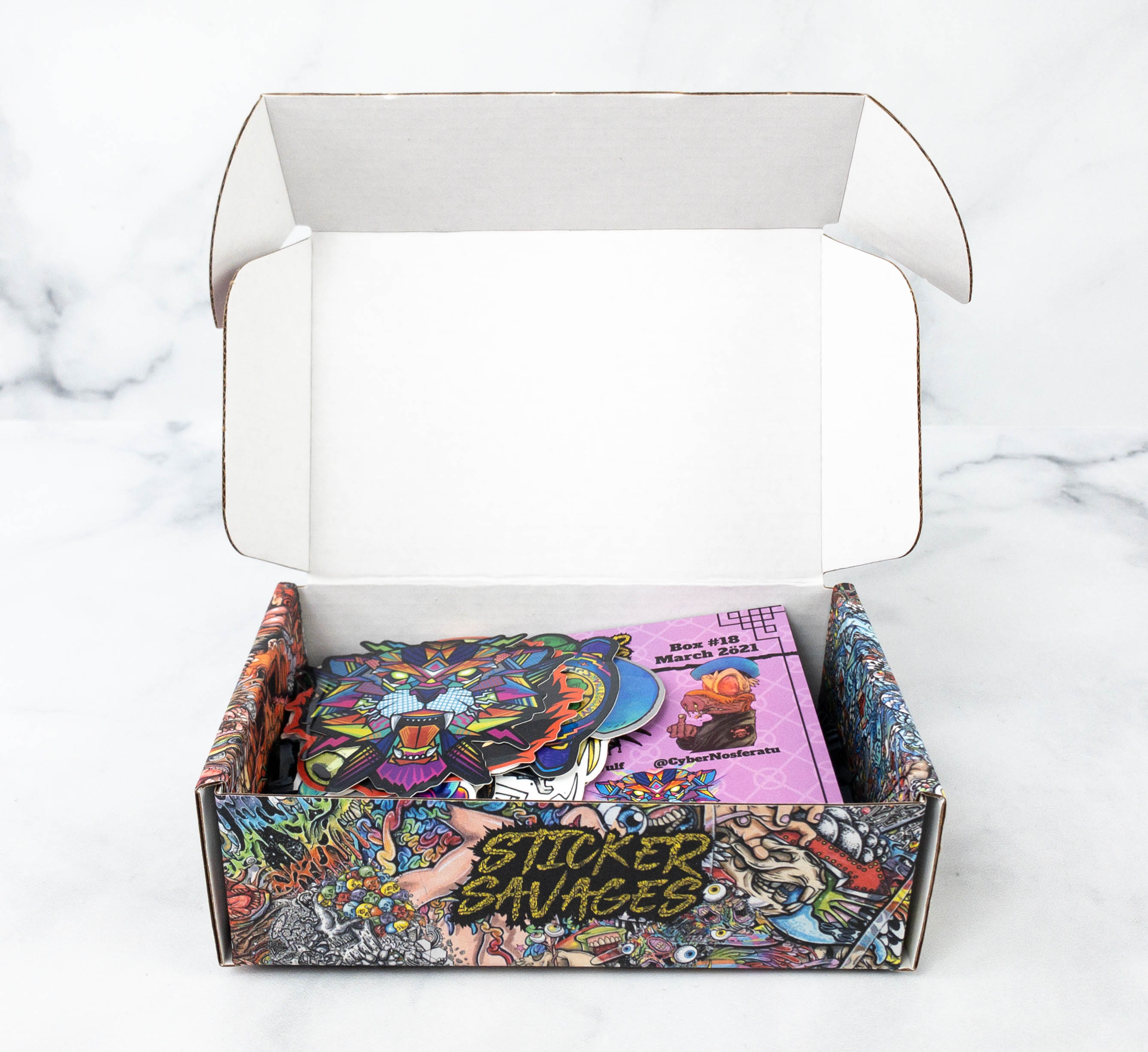 The box itself is pretty cool because of the unique prints on it!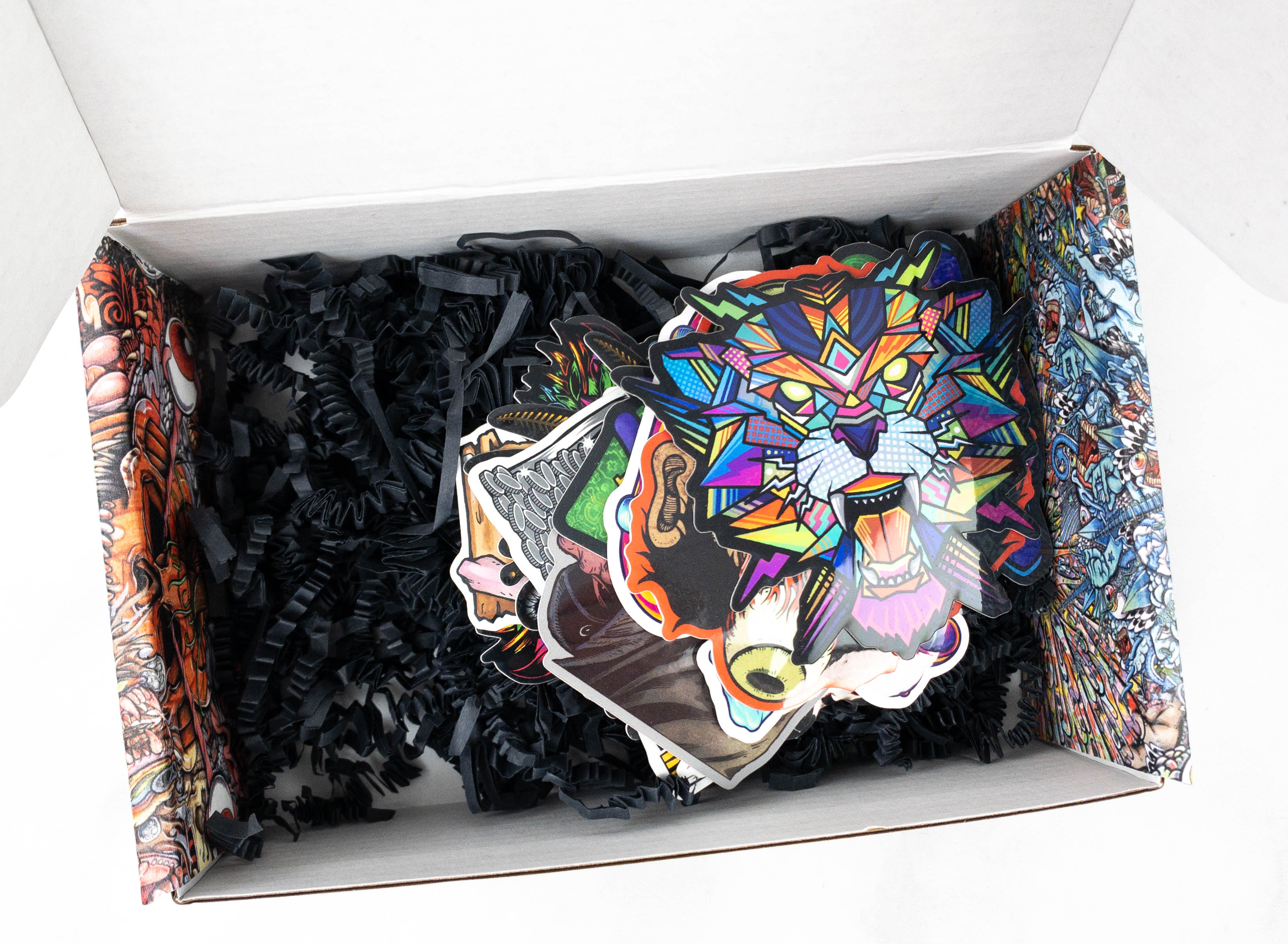 The stickers were packed with black squiggles.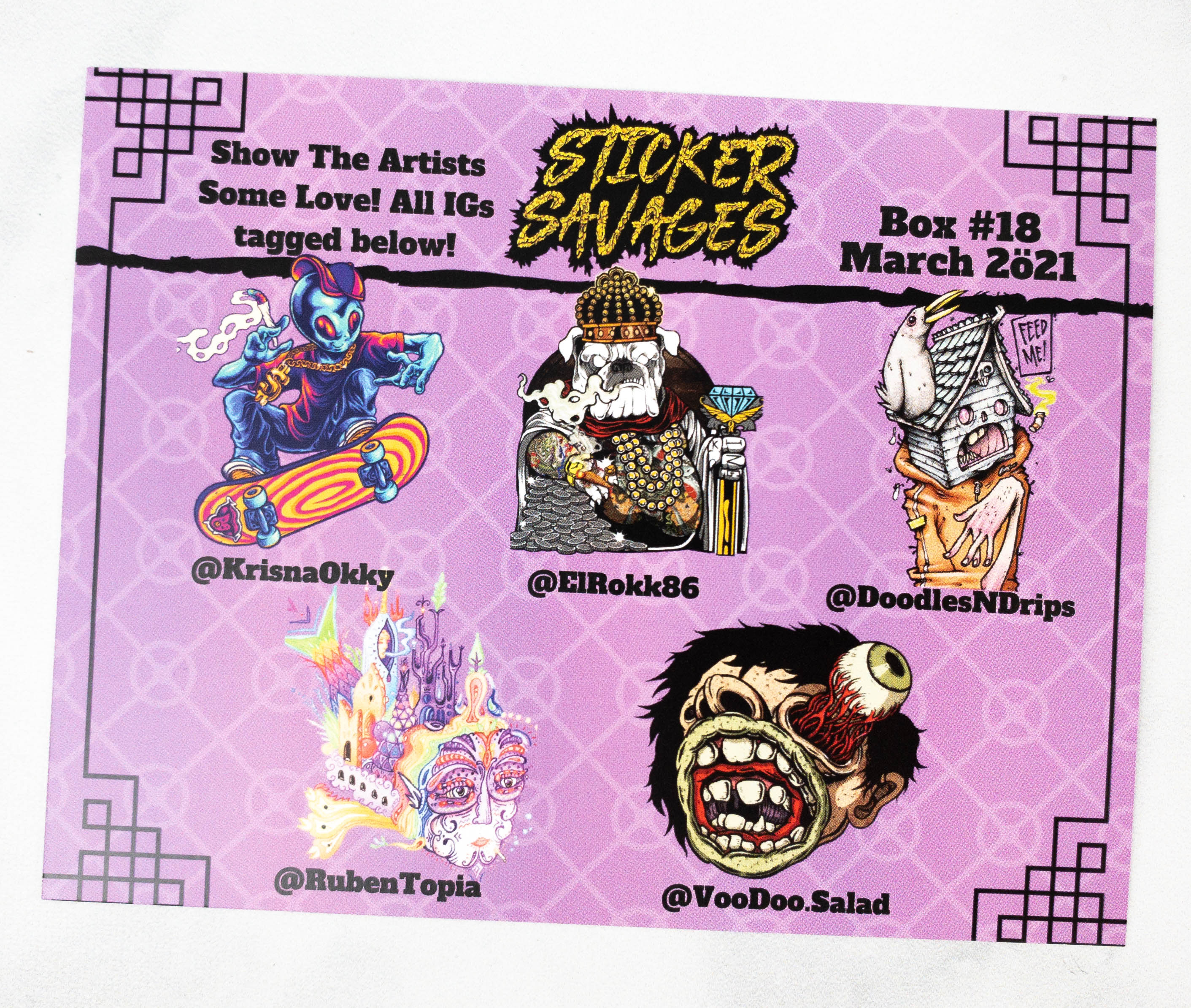 There's a card inside that lists the Instagram handle of the artists.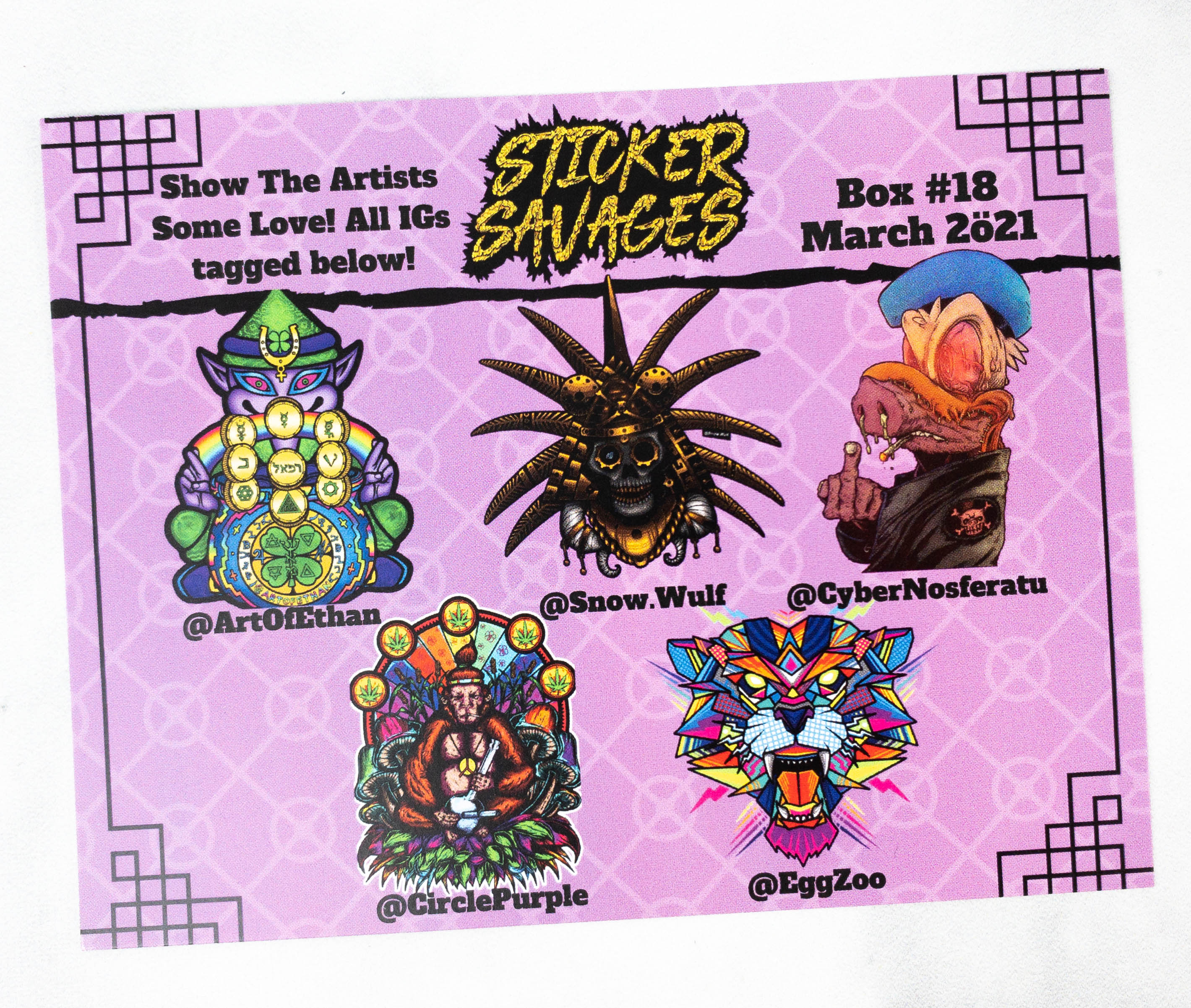 There are more artists at the back!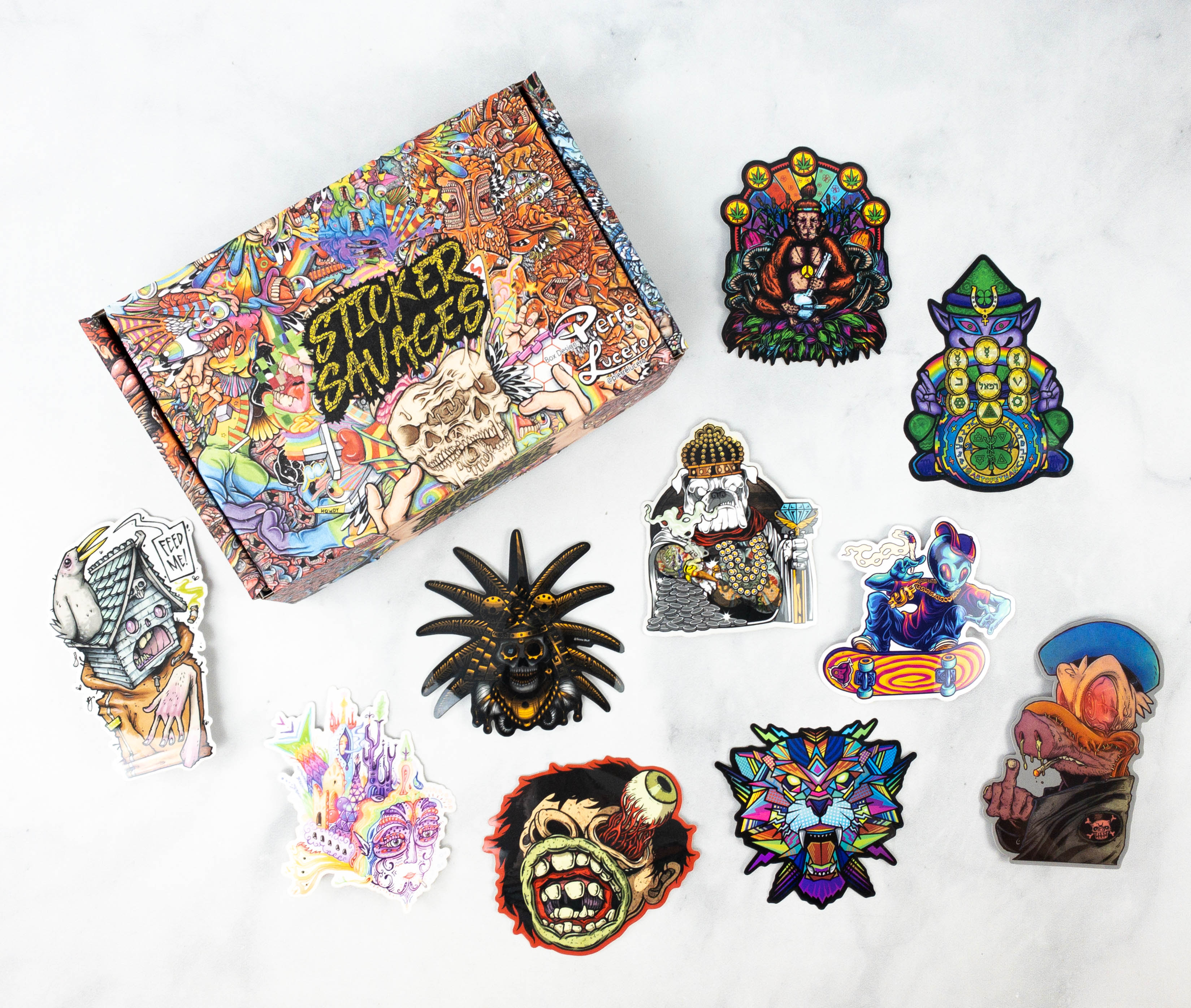 Everything in my box!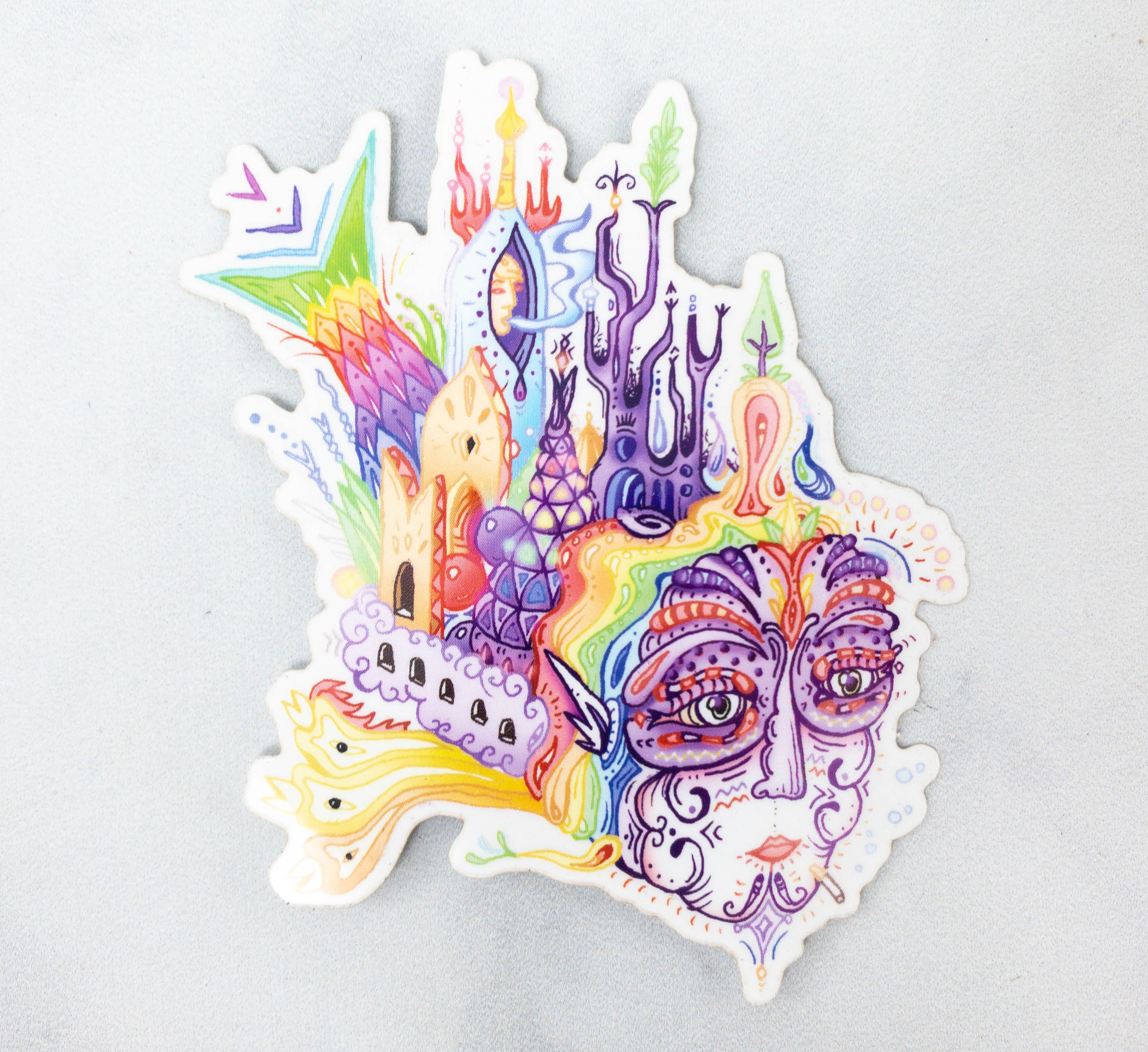 This sticker by @RubenTopia looks magical! It's a fish with a human's face, carrying a whole kingdom on its back. I also loved the vibrant colors used in this design!
I have always admired @CyberNosferatu's ideas and this one is not an exception! This design features a face of a duck and pig stitched together and attached into a man's body. It doesn't look so friendly with its hand gesture, and the cool leather jacket added more appeal on its overall appearance!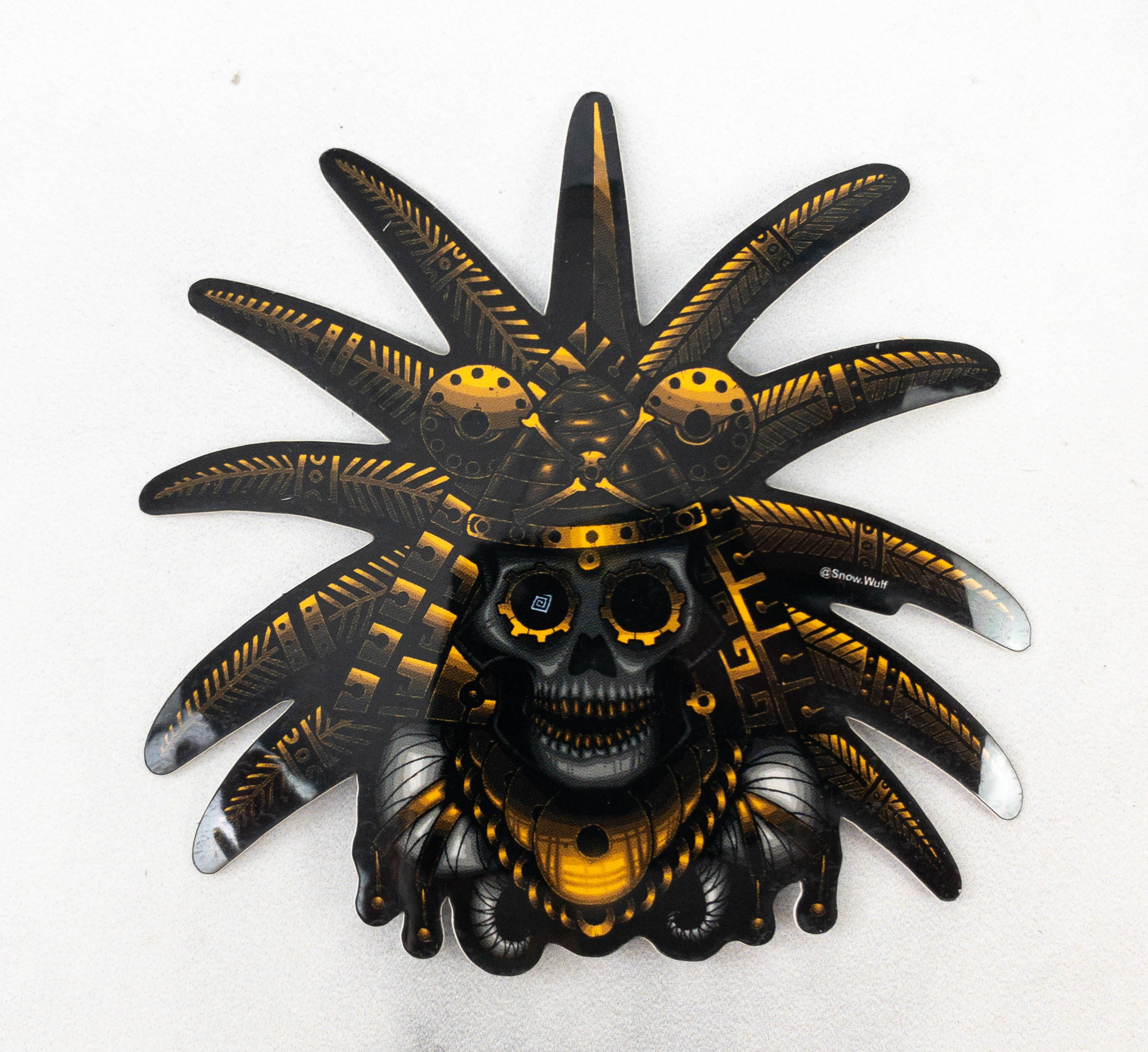 @Snow.Wulf made an illustration of a brave warrior for this sticker. It looks like this one has been dead for quite a time but it still looks fierce with its armor still intact.
Nothing is more gross than an eye popping out from a head! This design from @VooDoo.Salad is really spine-tingling and the mouth inside its mouth adds an even creepier vibe to it.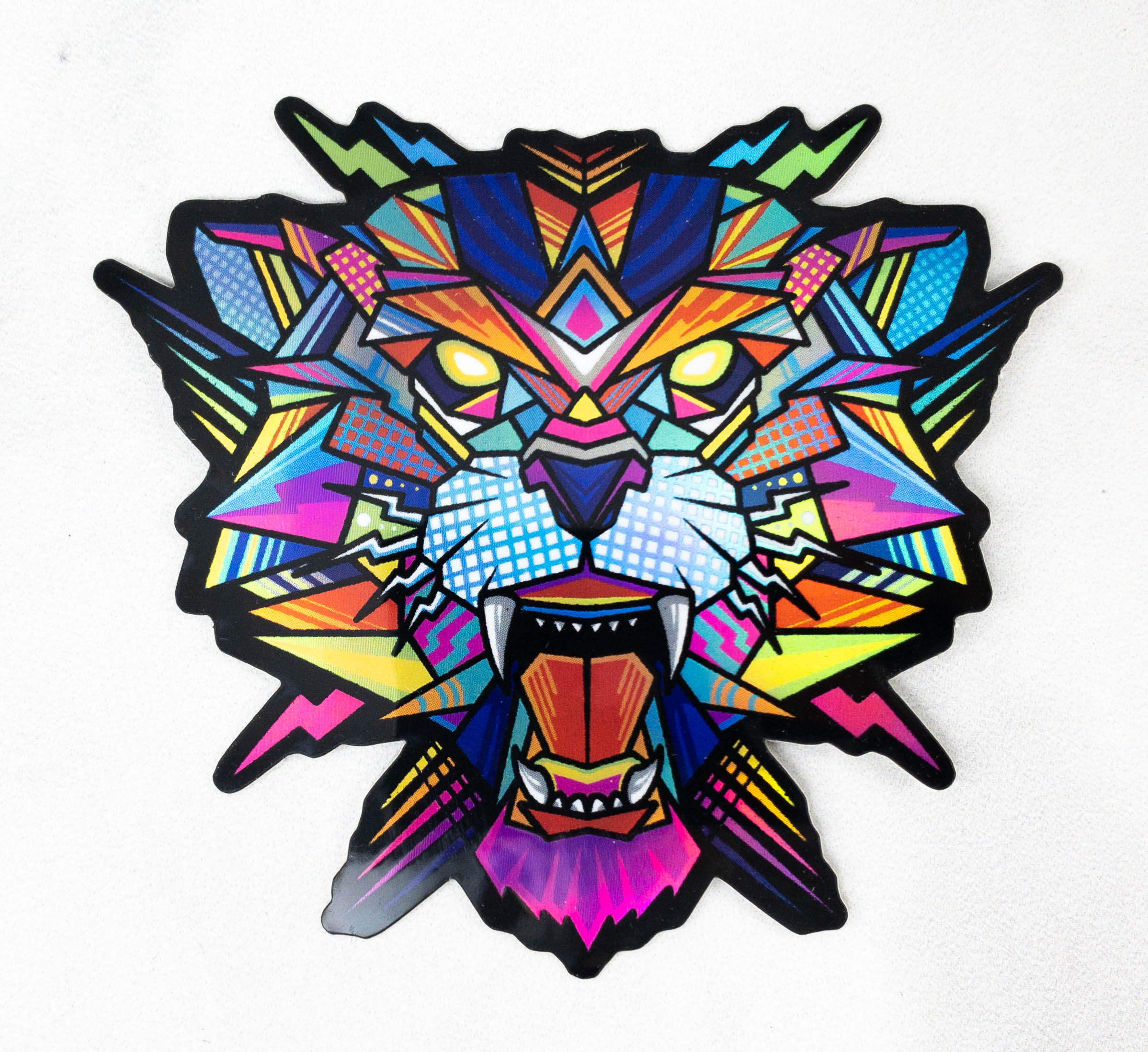 @EggZoo combined a lot of shapes and patterns to make this amazing design. I'm not really sure if this is a tiger or a panther, but either way the concept definitely looks great!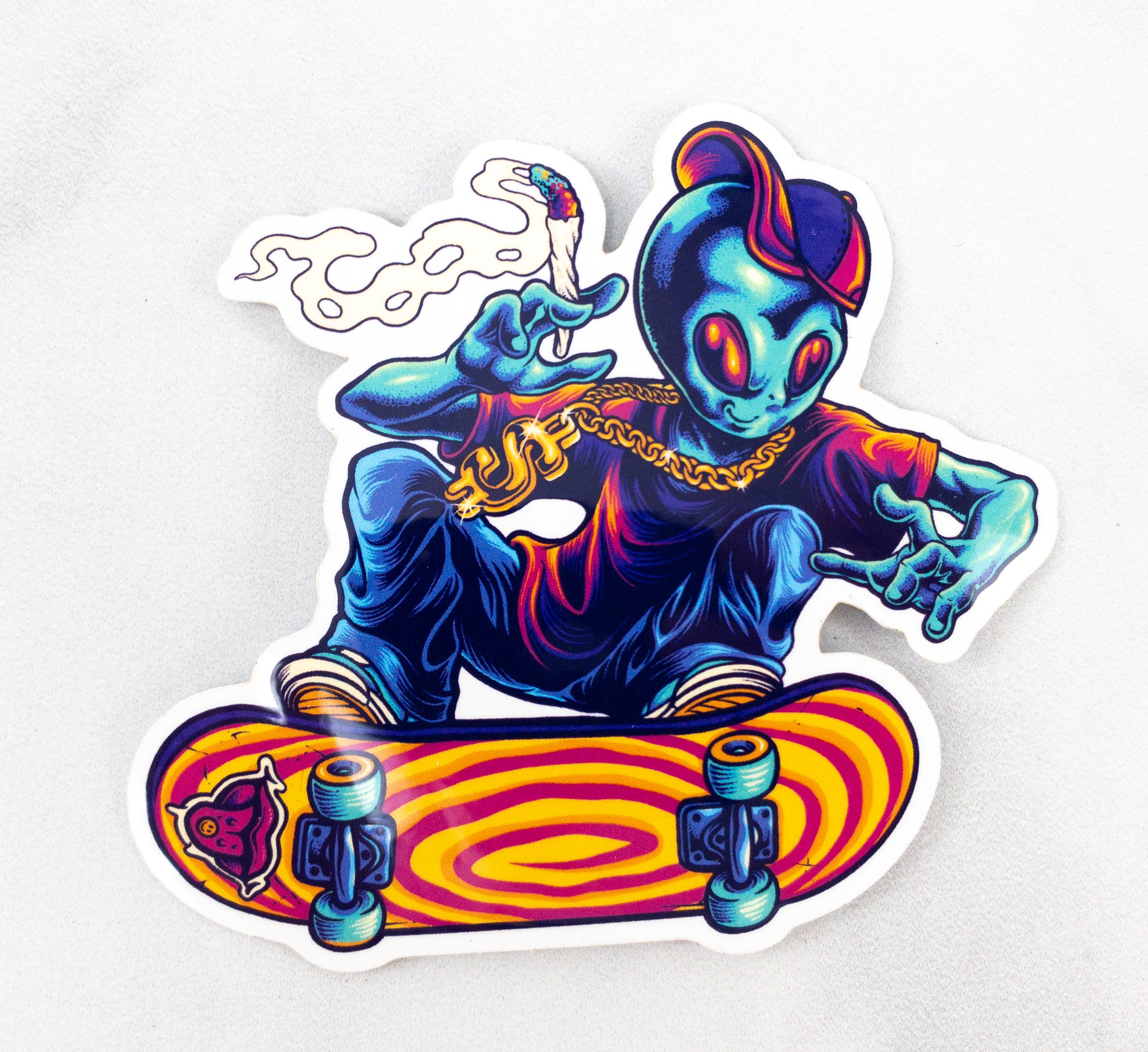 @KrisnaOkky's design features a smoking alien on a skate board! It's also wearing a cool outfit and a bunch of accessories. It's another unique take on extraterrestrial creatures!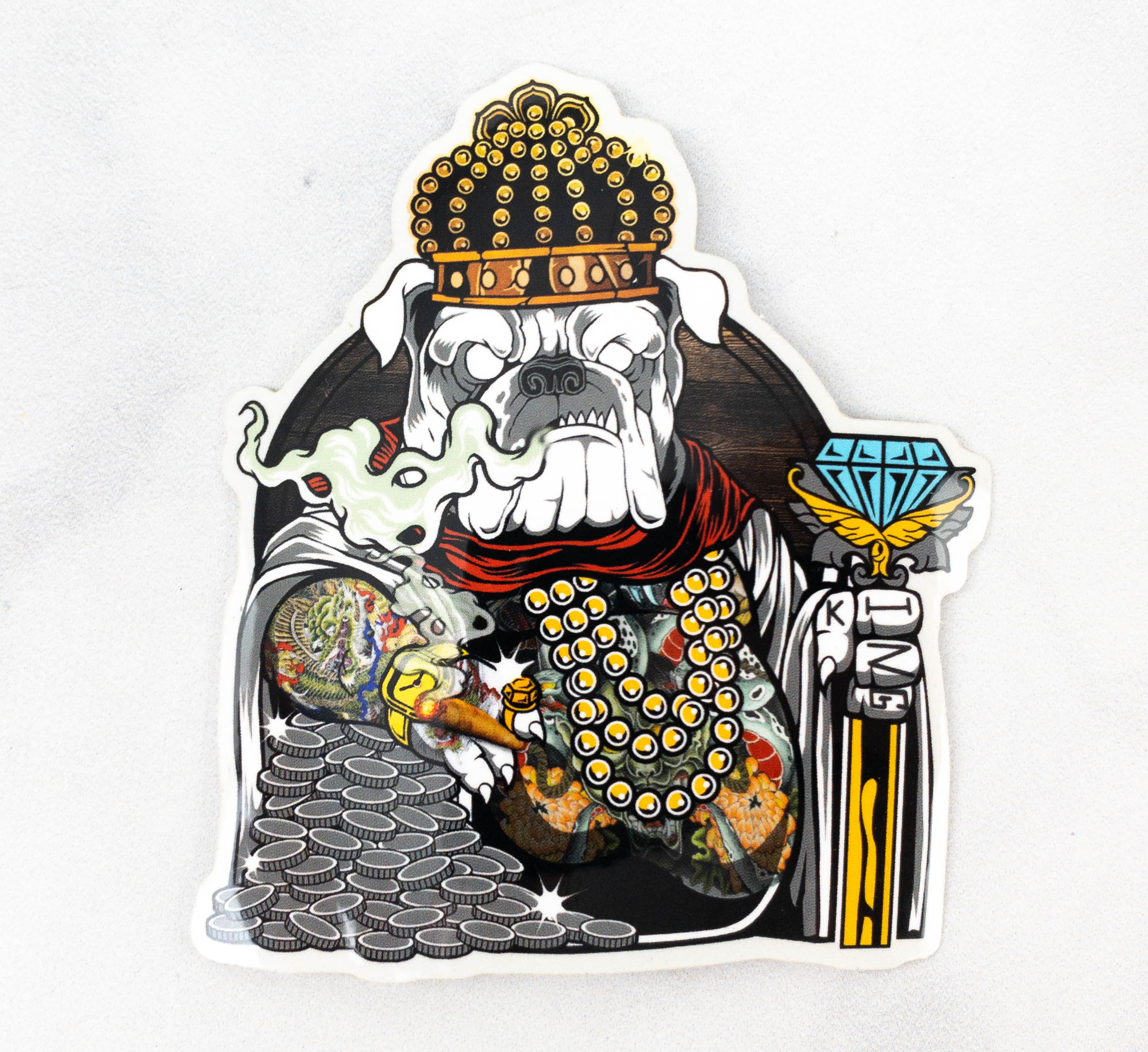 This Bulldog king from @EIRokk86 is too awesome to handle! It even has a lot of luxurious accessories and a huge pile of silver coins beside him.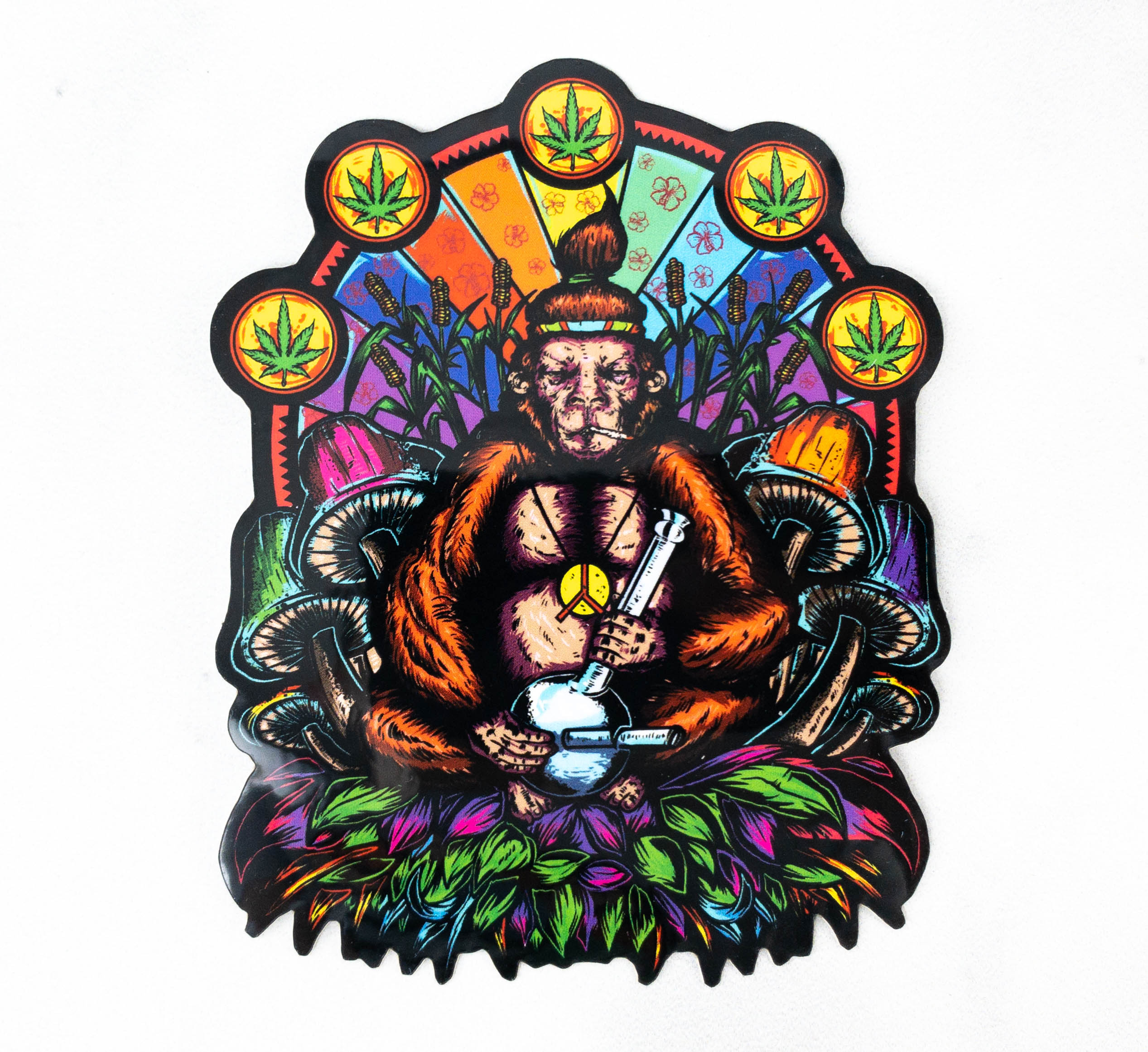 @CirclePurple's ape figure likes to go herbal while meditating in this art representation. There are also lots of interesting shades of color used in this piece!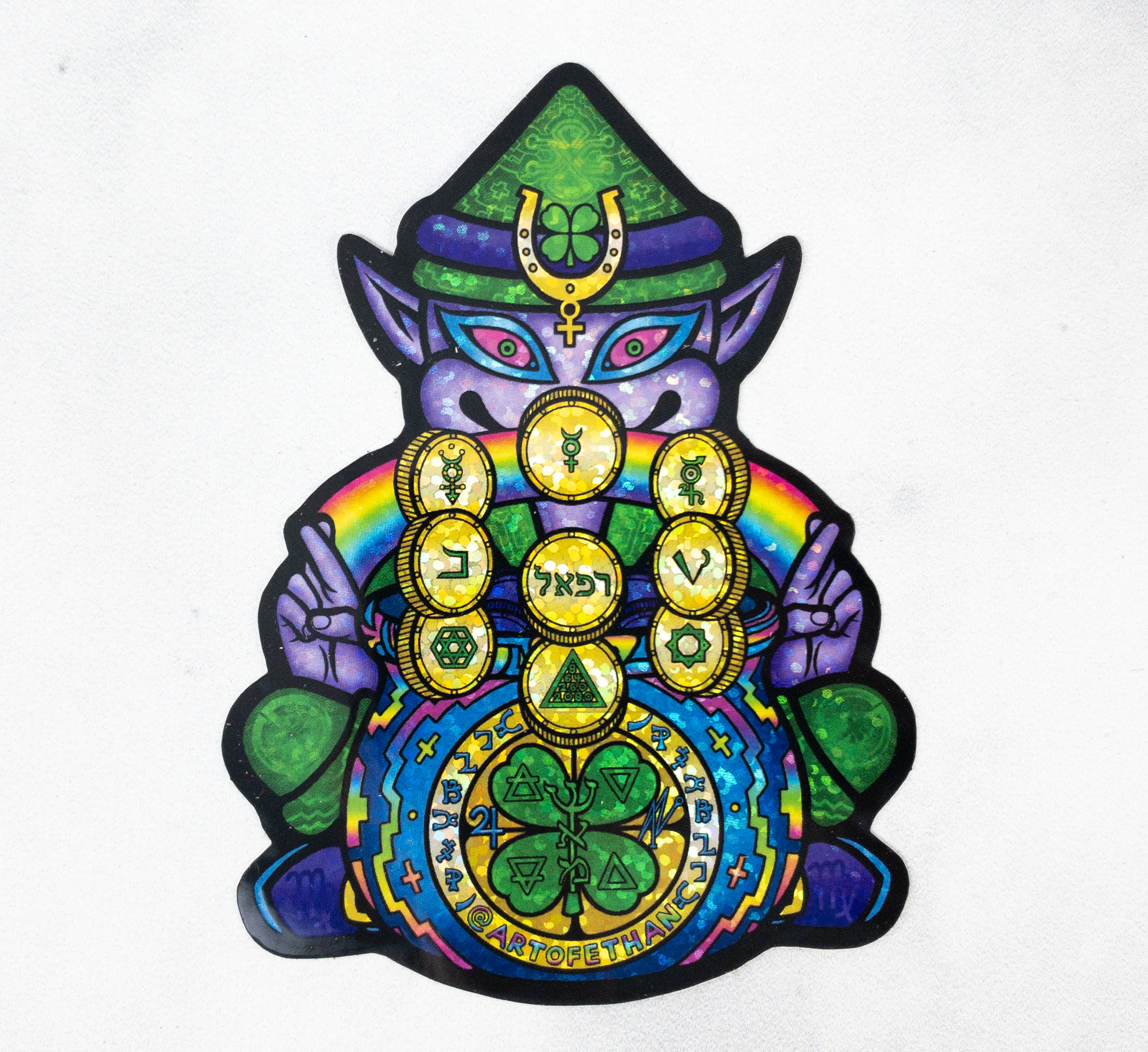 There has been a lot god and goddess inspired designs from this subscription and @ArtOfEthan's has got to be one of the most interesting ones. It also uses a lot of symbols and colors that perfectly fit the sticker's concept.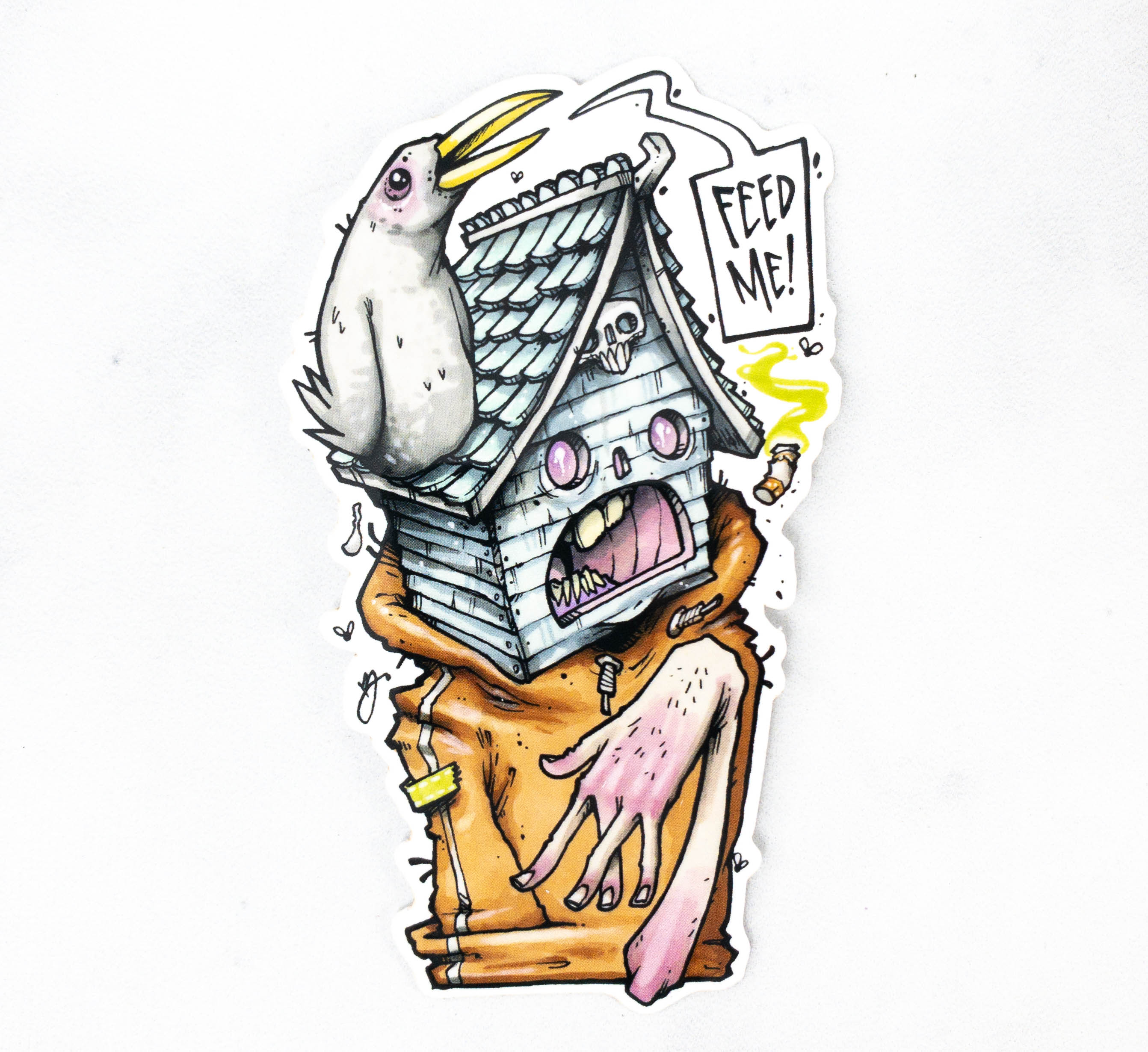 The last sticker in my box came from a familiar artist and as always, the concept is amazing! This time, @DoodlesNDrips turned a man's head into a birdhouse. The more I look at it, the weirder it gets!
Sticker Savages features unique and eccentric sticker designs, worthy of adding to any sticker collection. This month's box featured a lot of new creators, but there were also some familiar names. My favorite design is the anthropomorphic fish, carrying a kingdom on its back. It's colorful without being overwhelming on the eyes, and I keep on noticing a new detail every time I look at it! The rest of the sticker designs are also awesome, and even their print quality is exceptional. Another thing to love about this subscription is that the designs they feature are all exclusive, which means you can't get them anywhere else. This is a good deal for sticker collectors and even for those who want high-quality stickers to decorate their belongings!
What do you think of the Sticker Savages box?