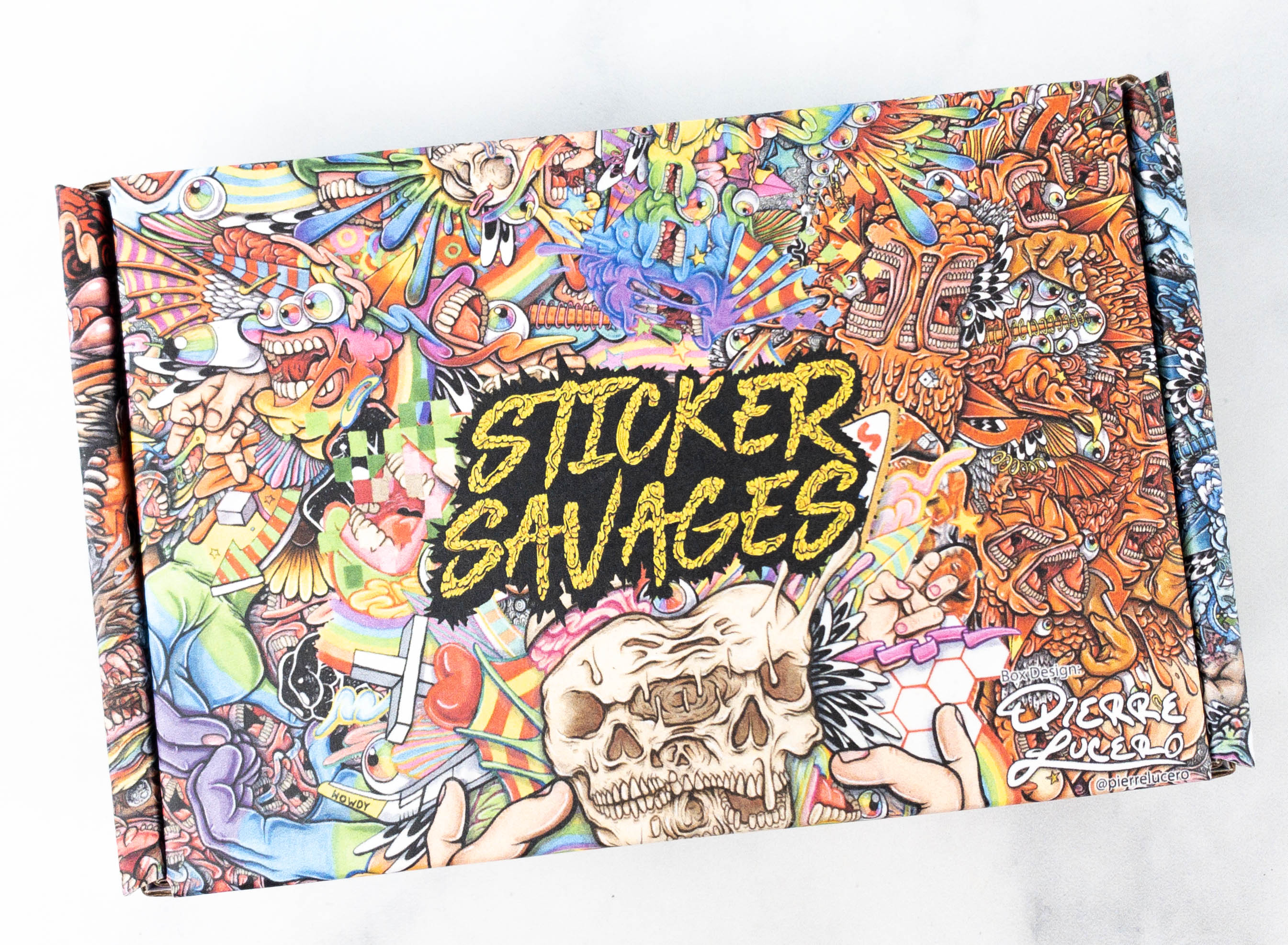 Sticker Savages is a monthly subscription box featuring 10 unique stickers from artists on Instagram. These artists are from around the world and the designs are stunning. Most of these stickers are Sticker Savage exclusives, which means they're printed for subscribers only. All orders come with a card featuring the artists. Shipping is free to the U.S. (and $9.99 worldwide). Sticker Savages is $11.90 a month, or save with longer subscription terms.
We are the dopest sticker box in the game. These stickers are created exclusively for our sticker subscription box, and are great for water bottle stickers, laptop stickers or just about any other thing you can think of. All of our stickers are printed on high quality waterproof vinyl, and are around 3-4in in size.
DEAL: Get 10% off your first box! Use coupon code HELLO.
The stickers were packed with black squiggles.
There's a card inside that lists the Instagram handle of the artists.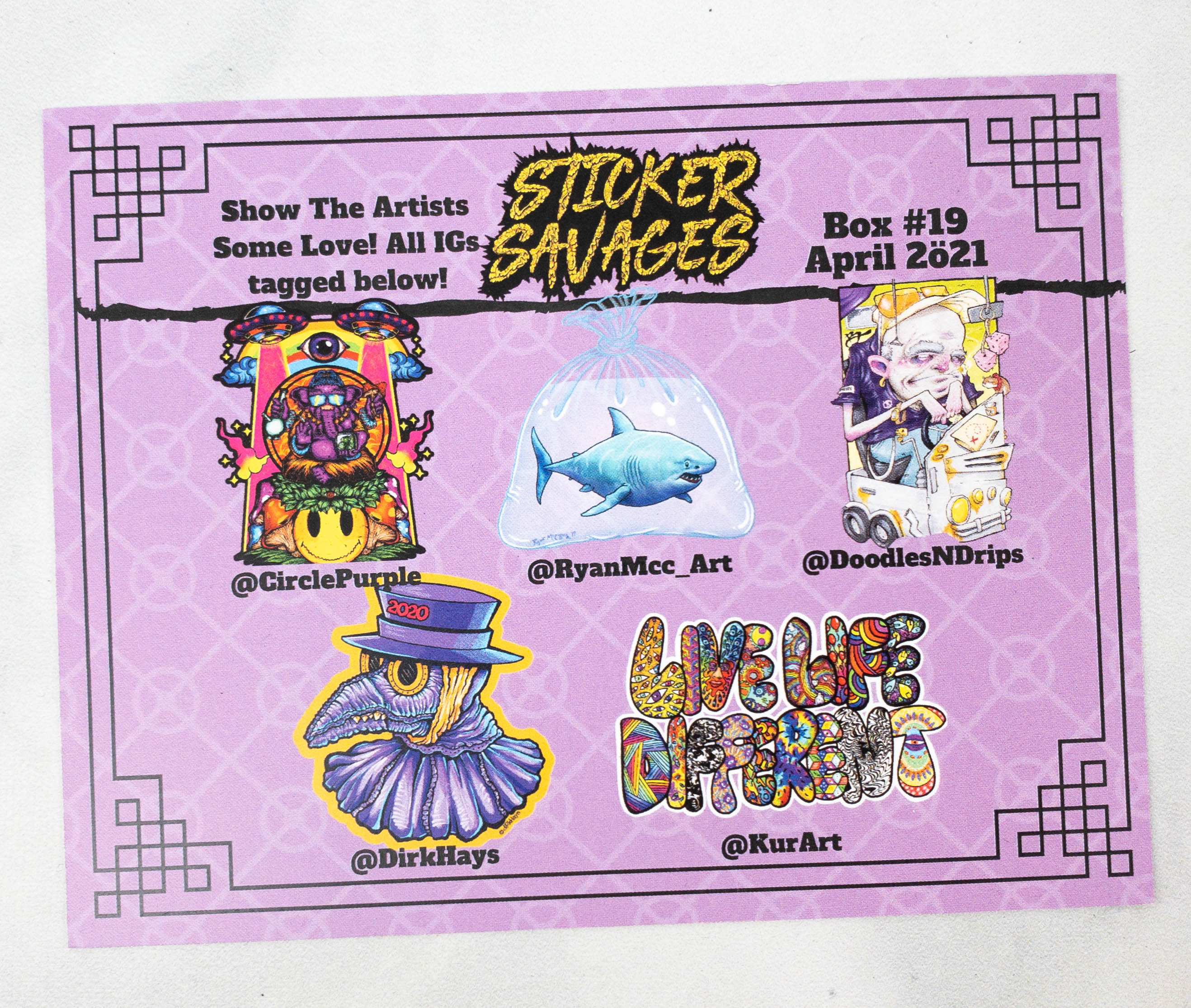 There are more artists at the back!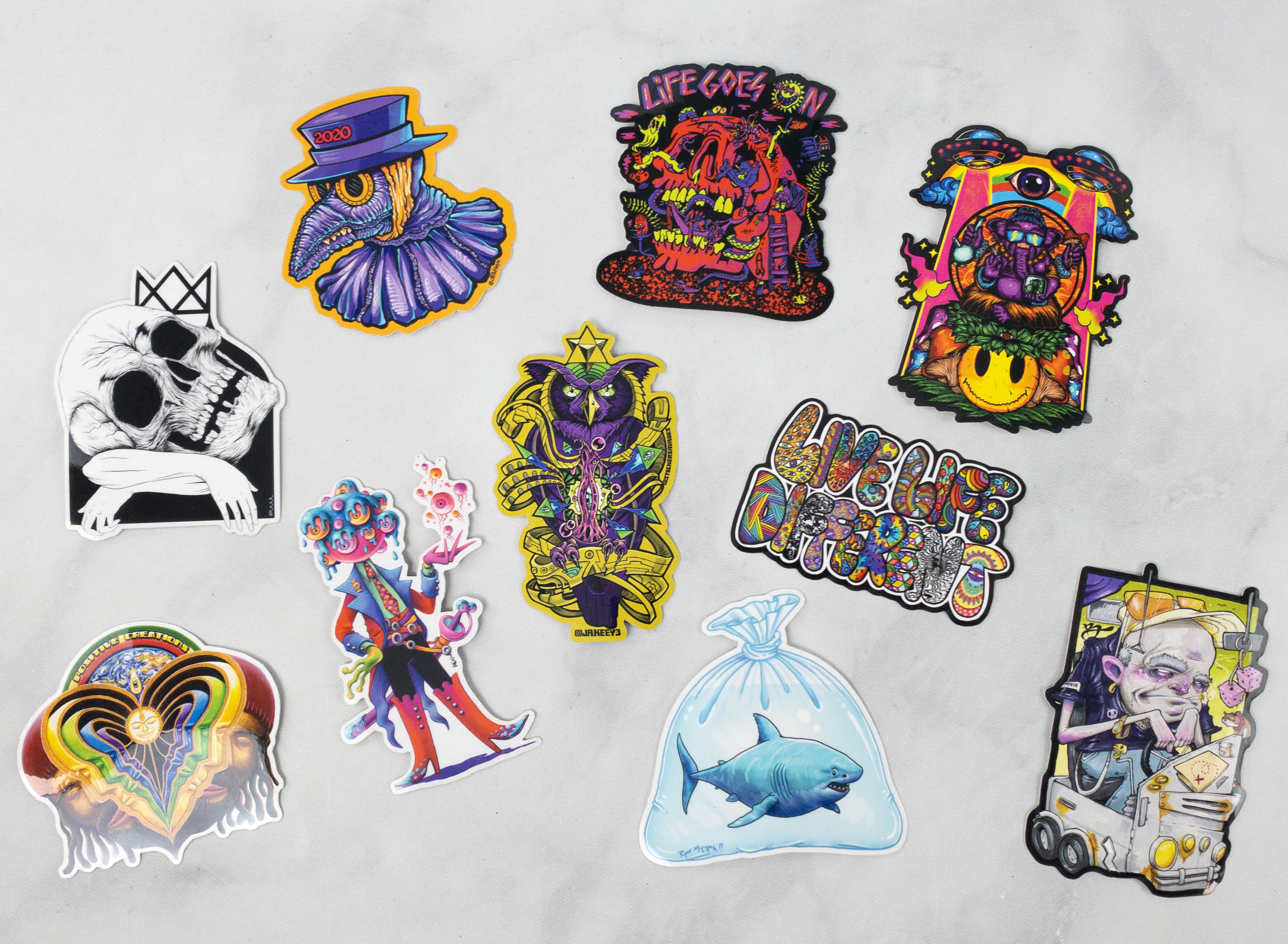 This month's stickers look really interesting!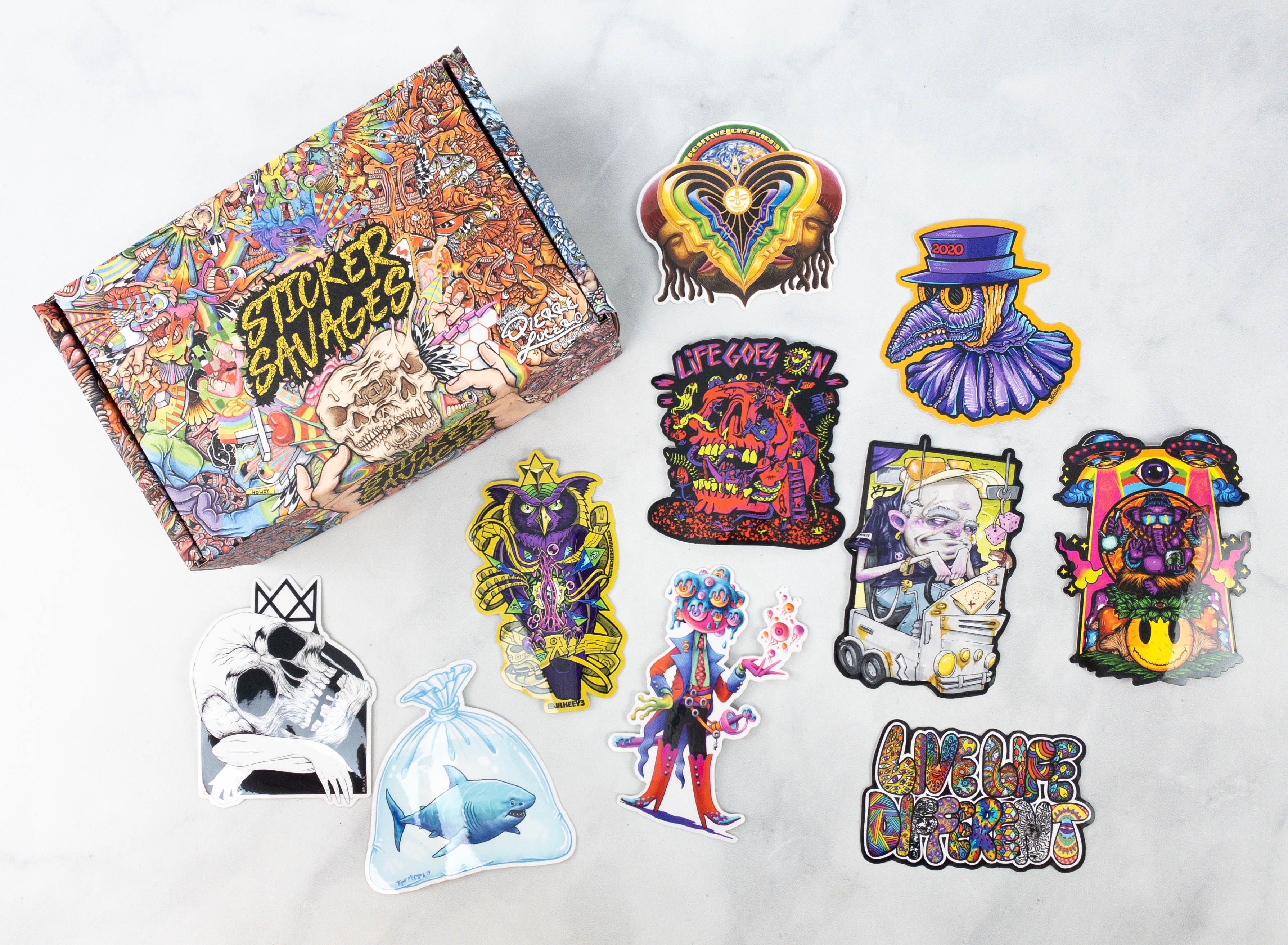 Everything in my box!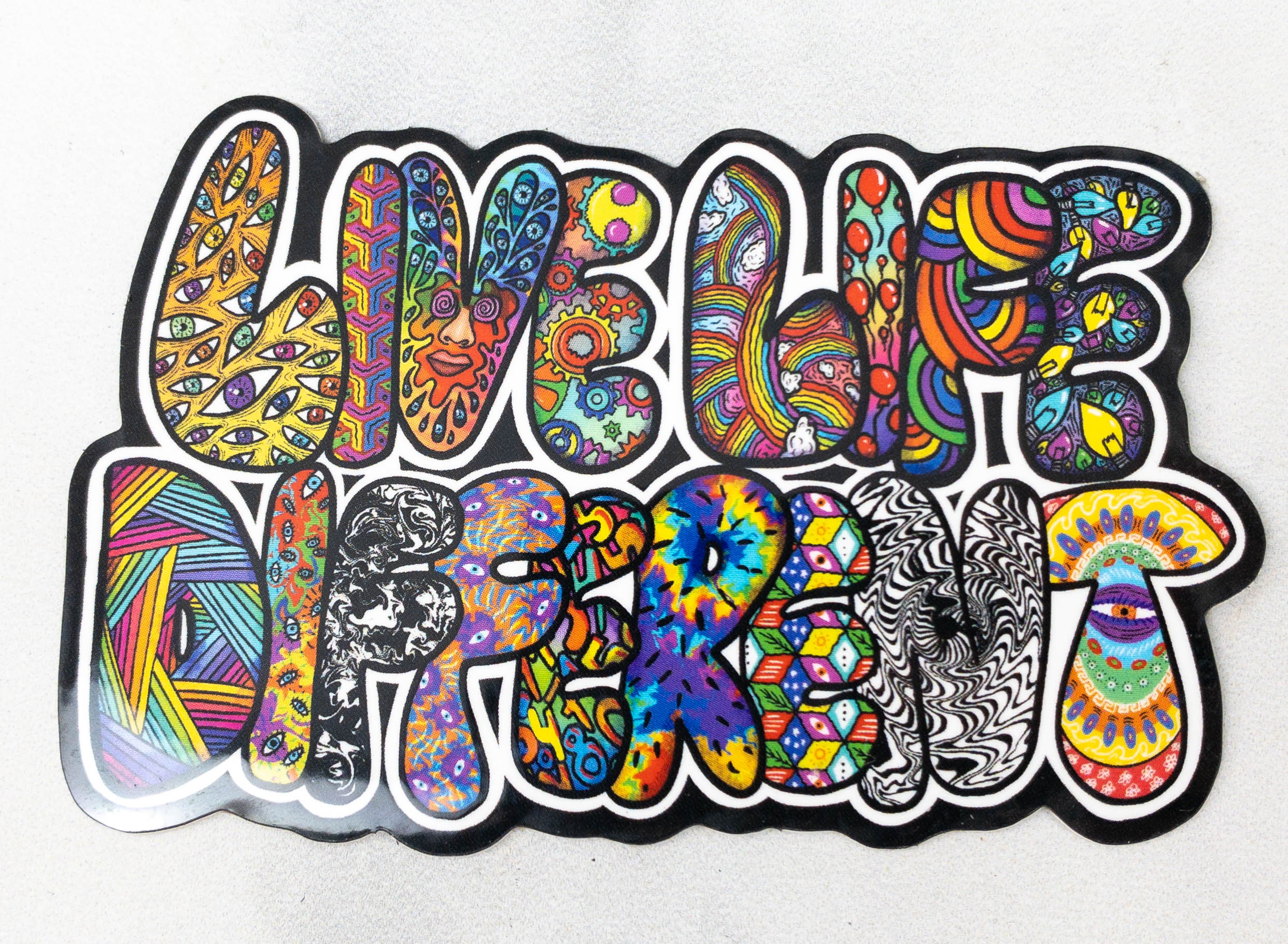 @KurArt's sticker contains the phrase "live life different" and each letter has a unique design. Some are colorful, while others are filled with intricate patterns. It's a great reminder to enjoy life and embrace our uniqueness!
Next is a work from @JakeEy3! It features an owl with gold accessories and triangles, plus an all seeing eye bursting out of its body.
@Pez_Banana made an out of this world creature! It's quirky and colorful, and the most striking characteristic is its head with lots of eyes.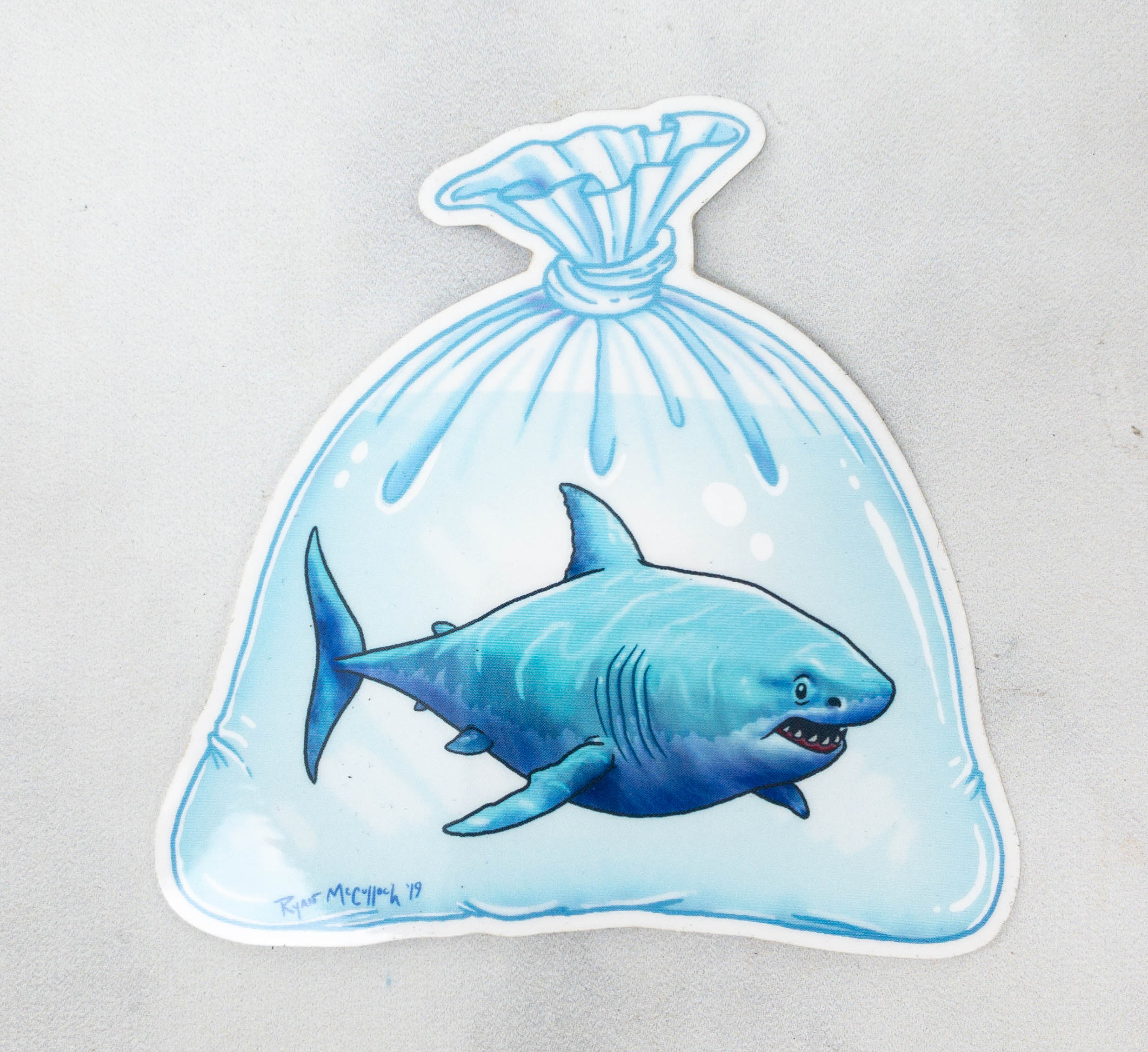 @RyanMcc_Art's design features a scary shark in a plastic bag. It's nicely detailed!
Another unique design is this sticker by @H_U_S_K_! It's a huge skull cradled by two arms, and it seems like there's a queen like figure at the background. It looks really interesting and mysterious at the same time.
@DoodlesNDrips is here once again to showcase one of his works and it looks as crazy as the other stickers from the previous boxes. This specific design is an illustration of an old man riding a small cart. It also looks like that he is on a treasure hunt because of the noticeable map on his dashboard.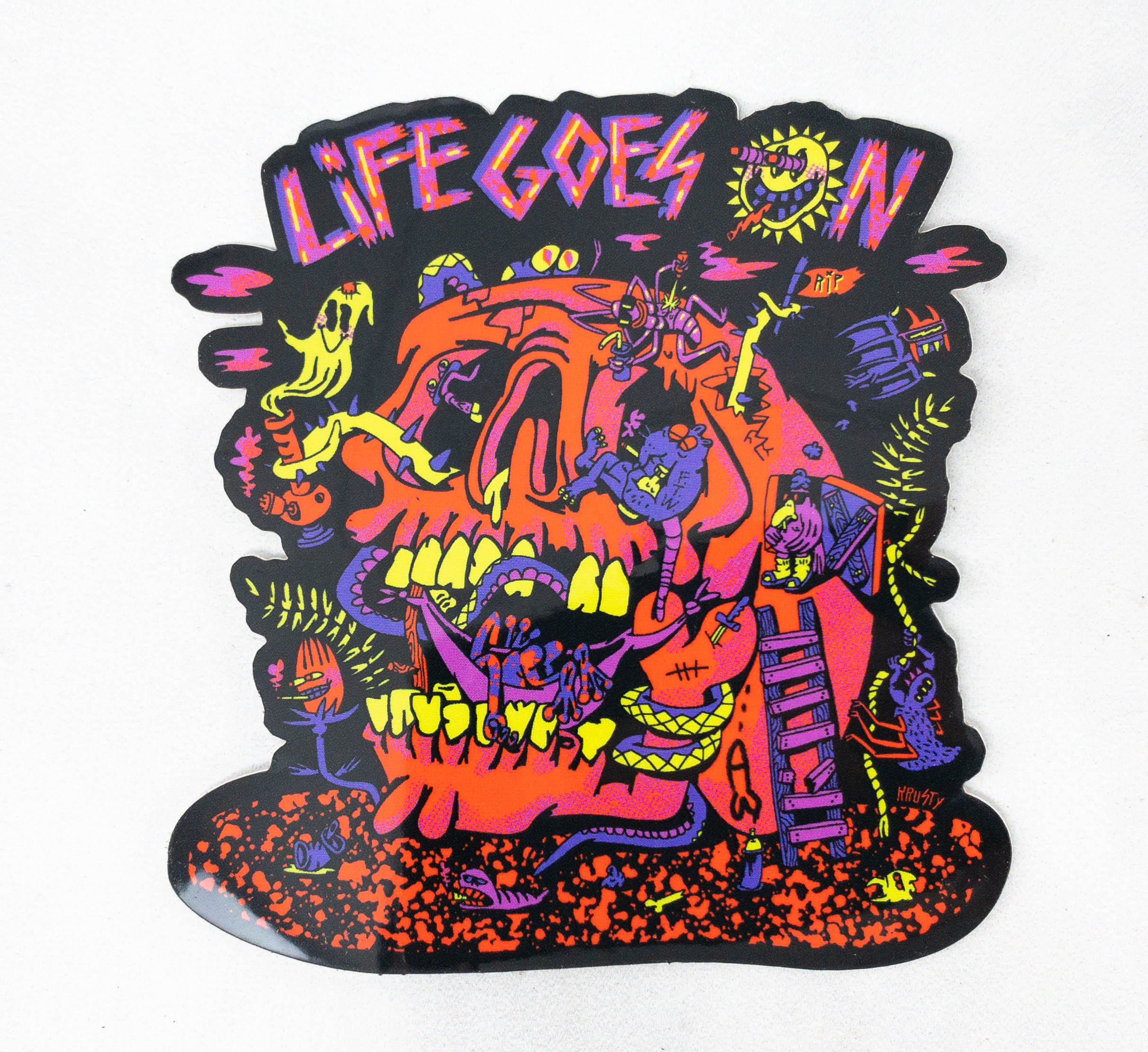 This sticker by @KrustyStuff has a skull that became a home for some weird and scary creatures. It looks like they have been there for a long time and they even have a ghost skull mate staying with them!
This has got to be one of the most beautiful artworks featured on Sticker Savages! @Chris_Dyer's awesome work has a layered head split in half, showing a different entity beneath. I also love the transition of colors and idea of this particular design.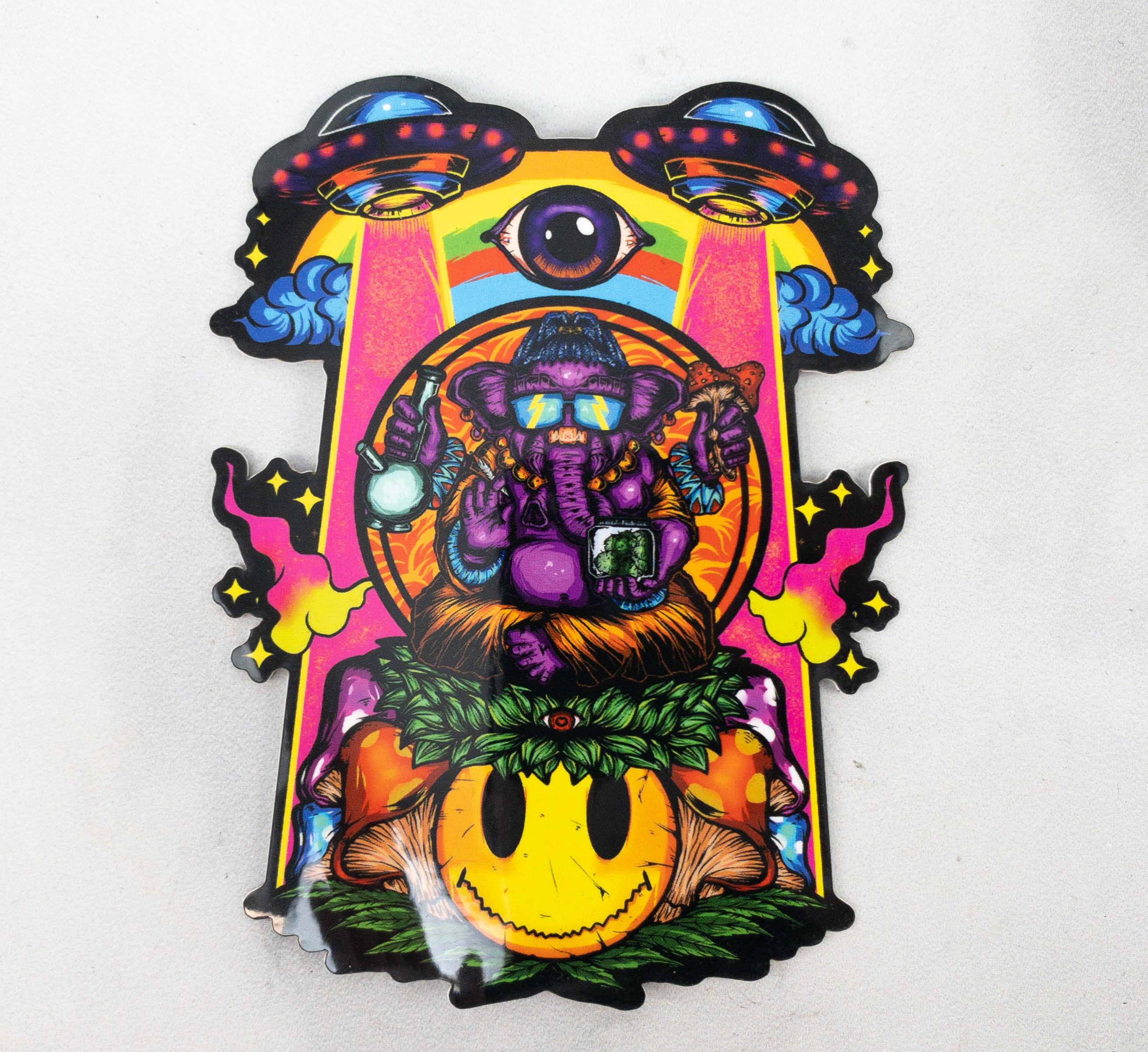 @CirclePurple made a version of an animal meditating and having the time of his life. To complete the design, there are also 2 UFOs and a rainbow with an eye above it.
For the last featured sticker, @DirkHays created a 2020 version of the plague doctor. It gets creepier the more I look at it! I know a 12 year old (my daughter) who's going to flip over this one!!
Sticker Savages is a good subscription for sticker collectors. The featured designs are always fresh and unique, and some of them are exclusive for subscribers! The print quality is also good because the colors are vibrant and they don't fade away easily. It's hard to pick a favorite sticker this month because everything is just remarkable, from the quote sticker to the plague doctor. They are great for decorating laptops, tumblers, luggage bags, and other items as well!
What do you think of Sticker Savages?