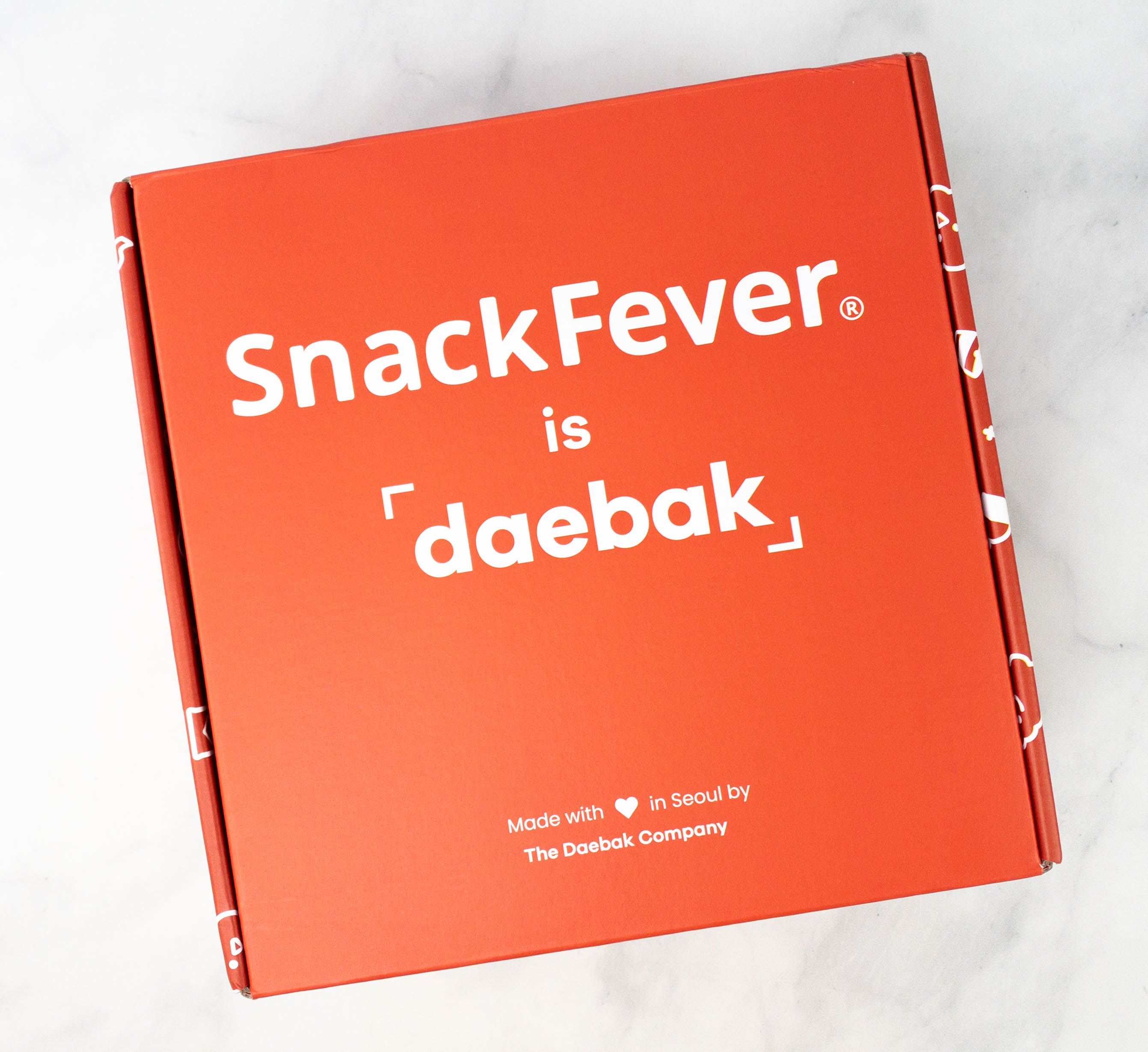 SnackFever is a monthly subscription box that delivers all your favorite Korean snacks, as well as other hard-to-find Korean treats. Snack Fever is available in two boxes, the Original box ($30) which contains 8 to 11 full-size snacks and Deluxe box ($40) which has 10 to 13 full-size, bigger, more premium snacks. Your subscription auto-renews and you can pause or cancel anytime. Shipping per box is only $5 worldwide.
This is the review of the Deluxe box.
DEAL: Save $3 off your first box (Mini, Original, Deluxe). Use coupon code HELLOSUB3.
NOTE: Due to shipping related issues, SnackFever are canceling all the SnackFever Original Box subscriptions, and every subscription to Europe (except UK, Germany, Norway, Switzerland, Estonia, Denmark, and Sweden) and Asia (except Japan). If you still have any boxes remaining in your plan, they will issue refunds. Deluxe boxes remain available.
SnackFever's social media handles are printed on the box. On the side, there's even a Korean sentence which means "You're so pretty when you eat"!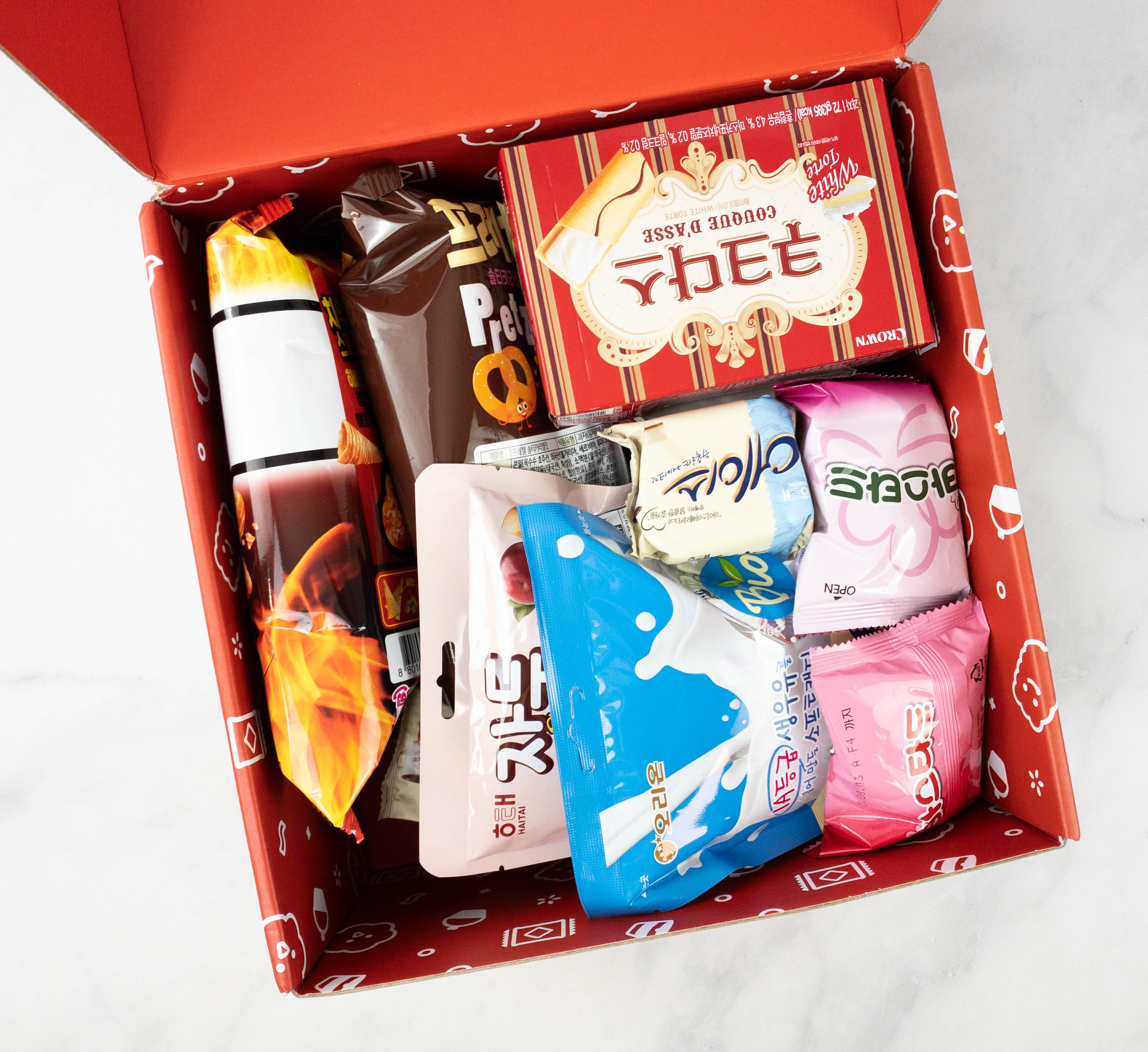 There is no extra packaging, just the snacks!
Here are the full contents of the Deluxe box.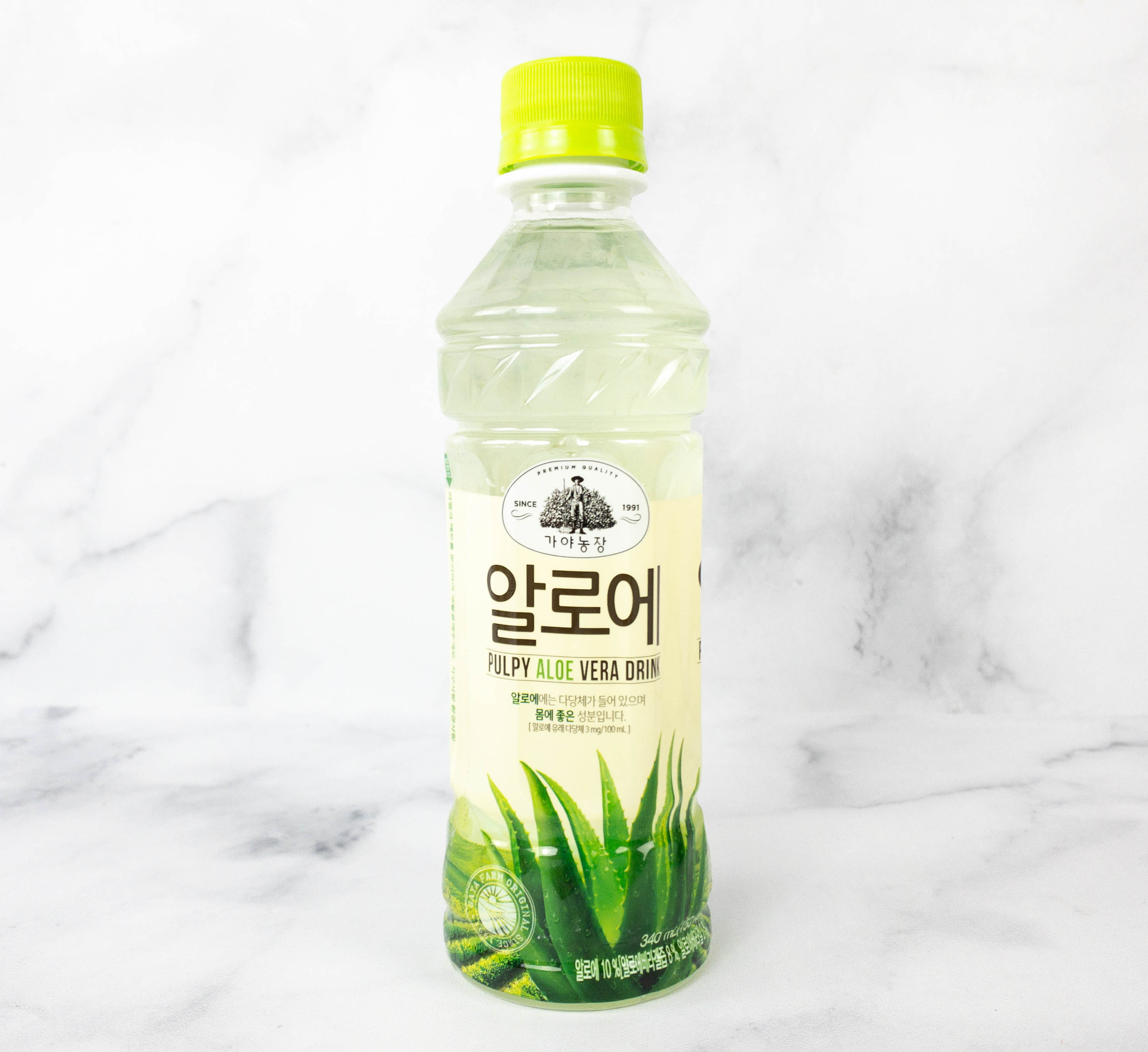 Pulpy Aloe Vera Drink. This month's featured beverage is a aloe vera flavored. It even has real pulps included that added some texture. It's best served chilled for a refreshing drink any time of the day.
Samyang Spicy Meat Spaghetti Instant Noodles. I love meaty spaghetti! This one is the spicy version, as they combined the rich meat sauce with Samyang's signature spicy seasoning.
The classic spaghetti flavor is there. It tastes great, but its best to have a glass of drink within reach to help cool you down after you take a bite!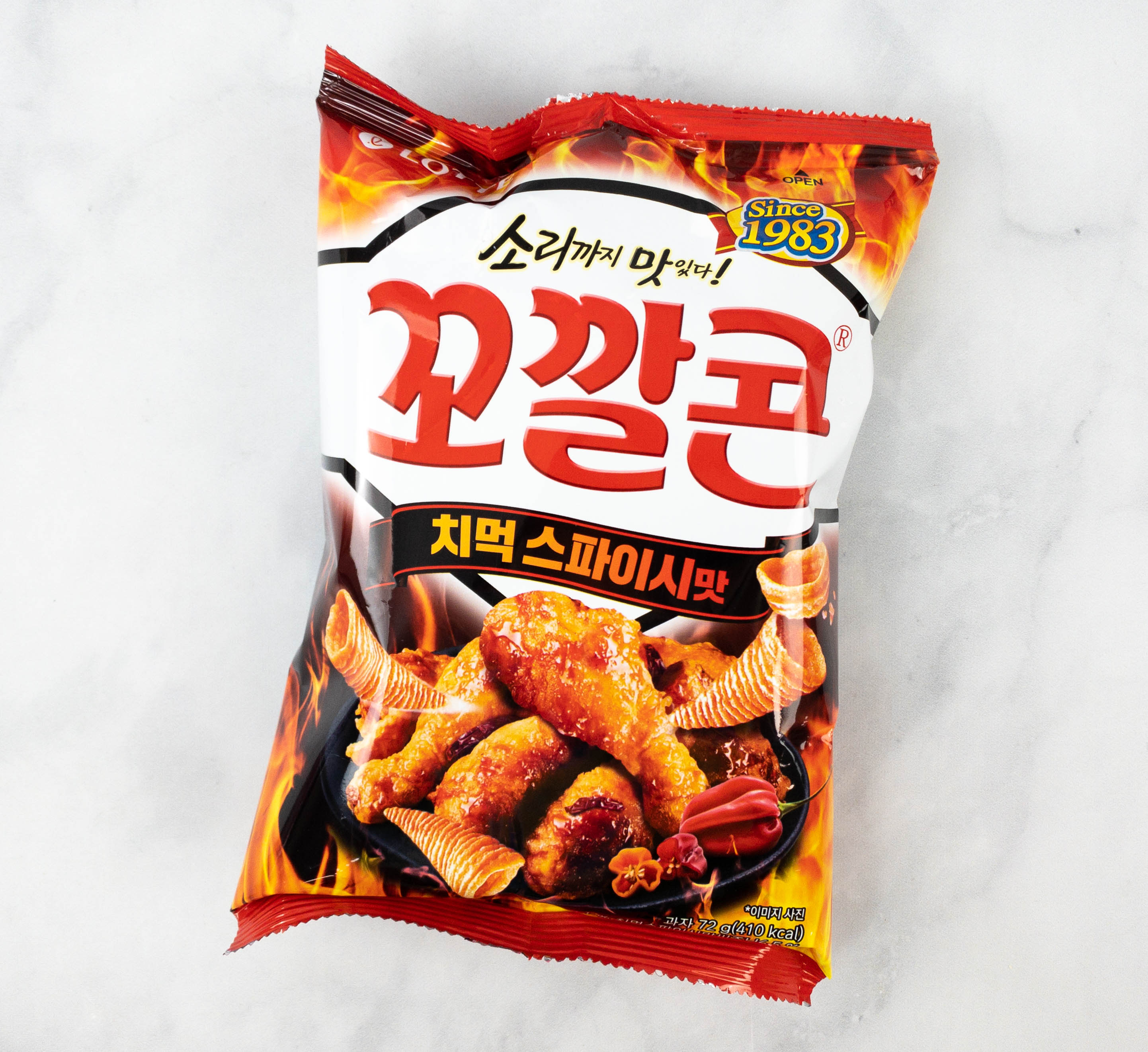 Lotte Kokkal Corn Spicy Chips. Here's another spicy snack in my box, a pack of cone shaped corn chips. Each piece is crunchy and bursting with savory and hot flavors! It reminds me of Bugles because of its shape, but it's way spicier!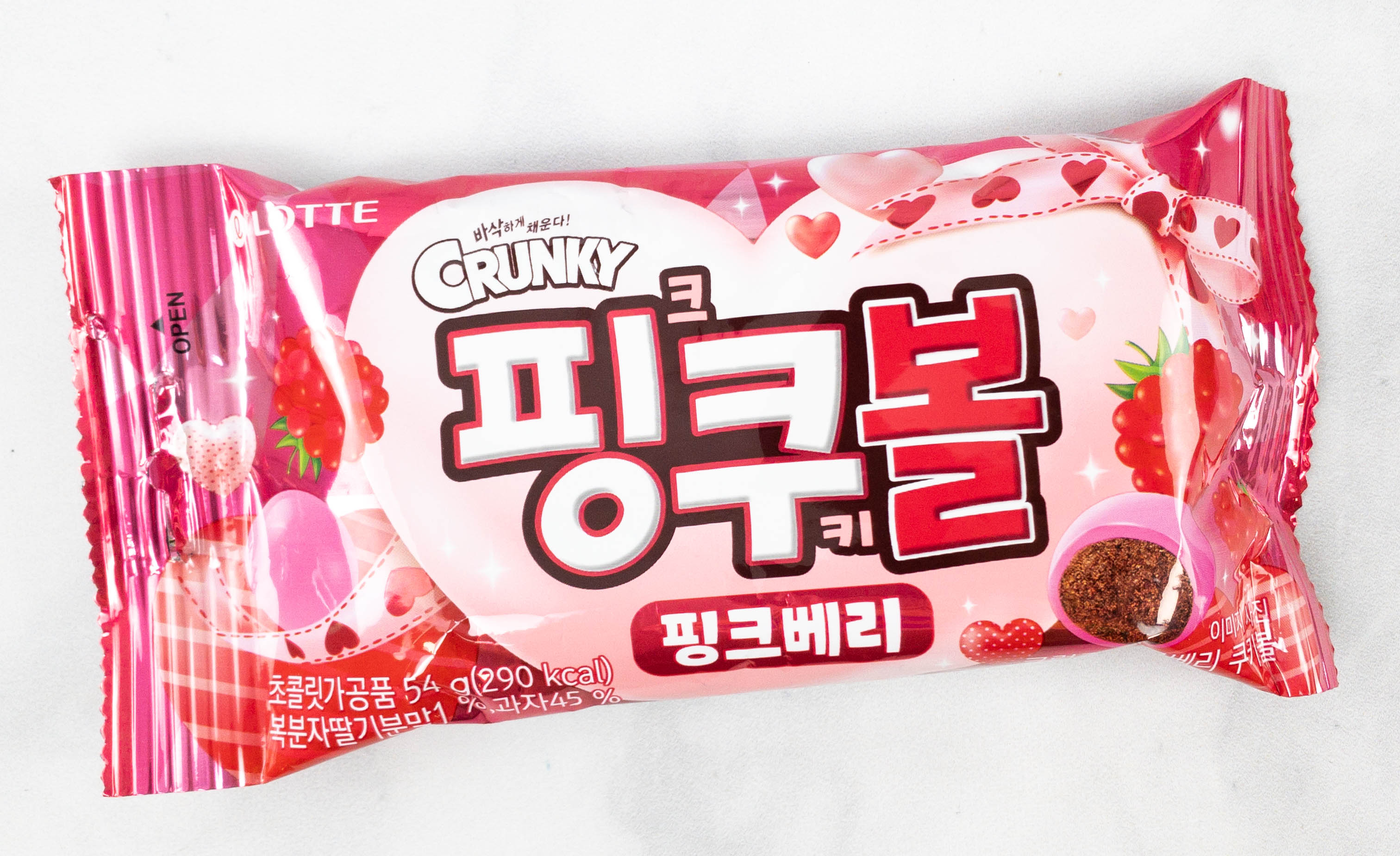 Lotte Crunky Pink Berry Cookie Ball. These crunchy cookie balls coated with smooth berry-flavored chocolate are the perfect dessert snack! They were sweet and fruity, so each bite is really satisfying.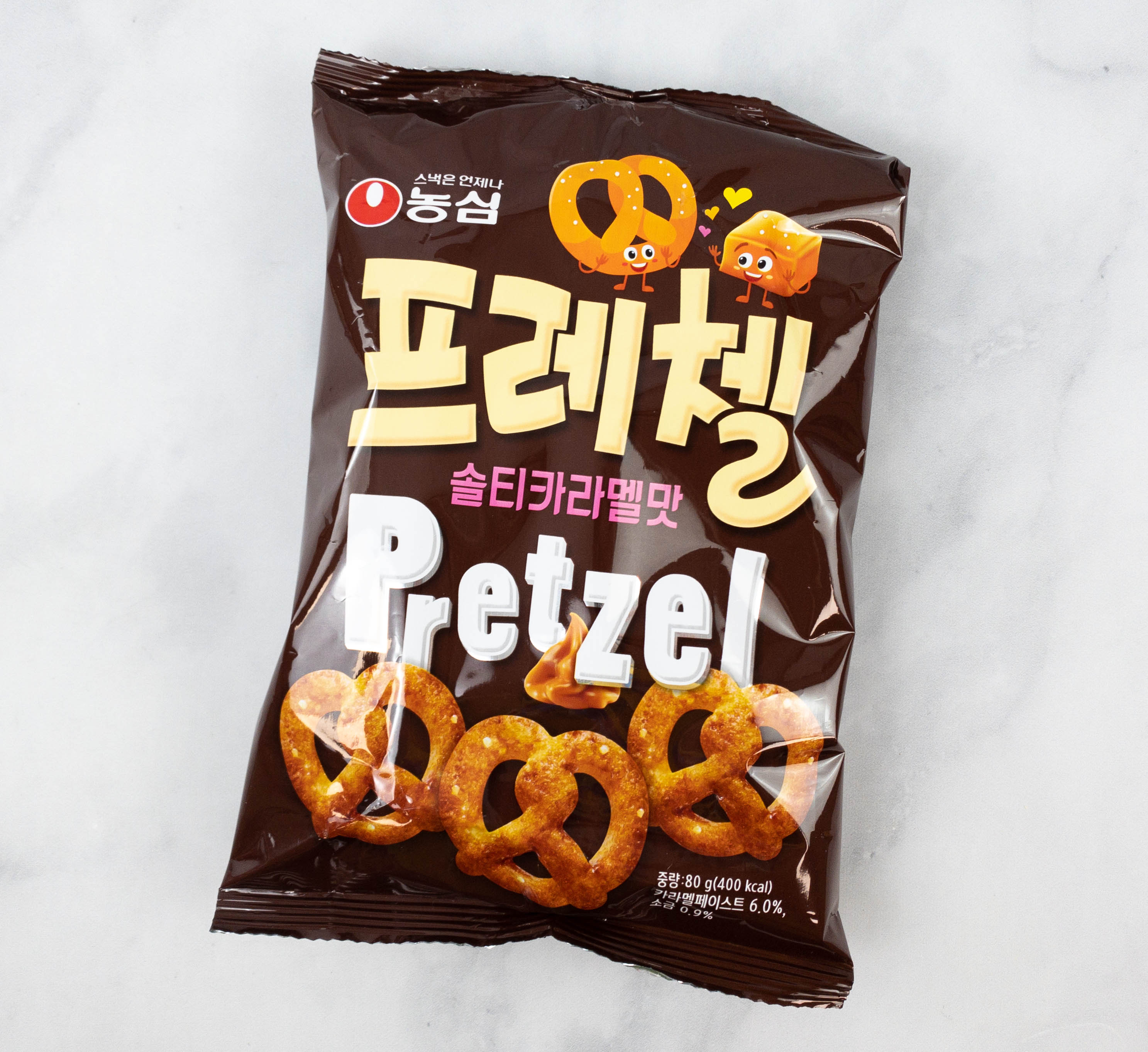 Nongshim Salty Caramel Pretzel. For a quick and yummy snack while binge-watching your favorite series, here's a bag of bite-sized pretzels made with corn. I received it in the salty caramel variant, which is the perfect combination of sweet and salty flavors.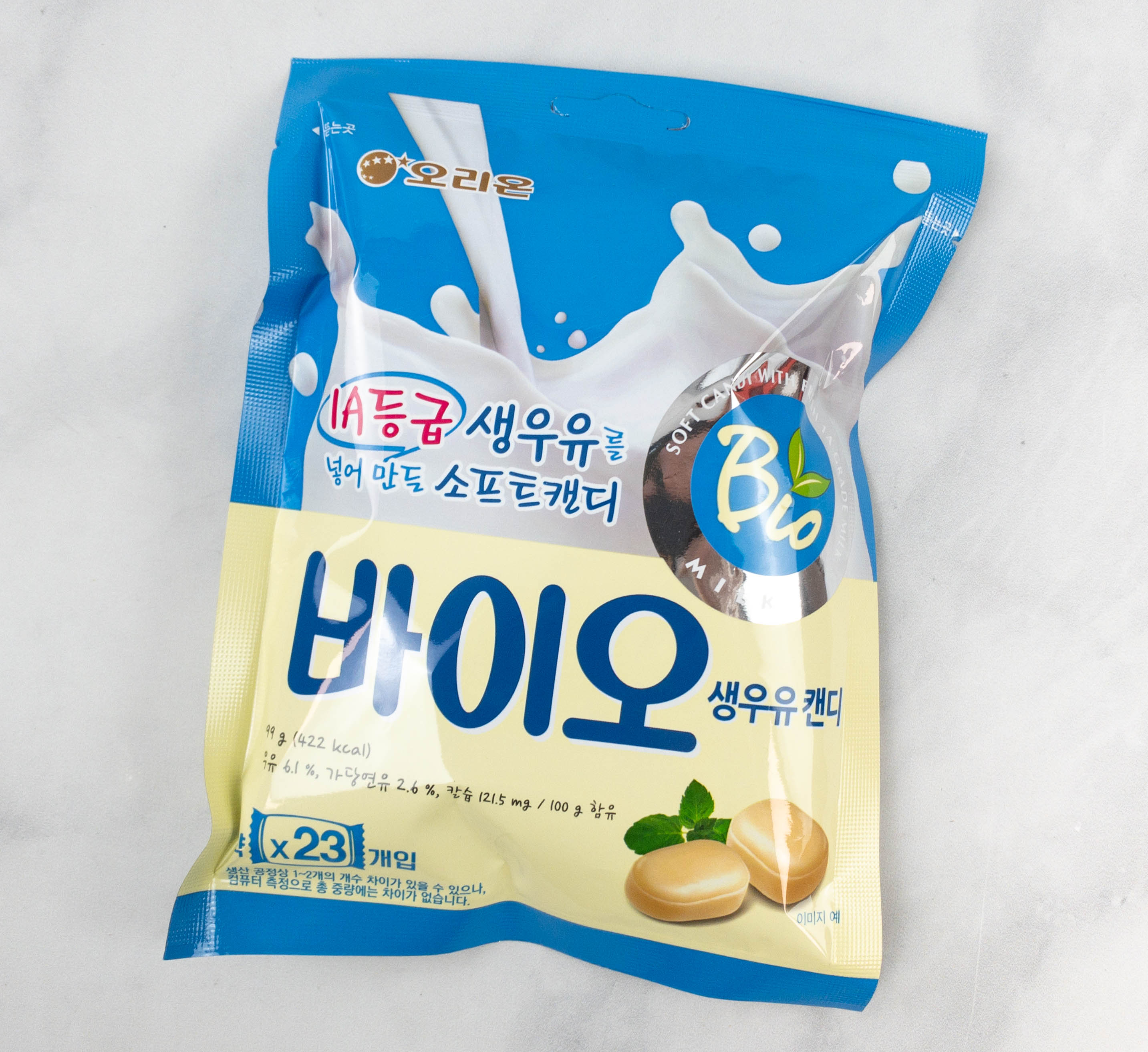 Orion Soft Fresh Milk Candy. This pack contains 23 pieces of chewy milk-flavored candies! I love that they are soft and they don't stick on my teeth, unlike other chewy candies.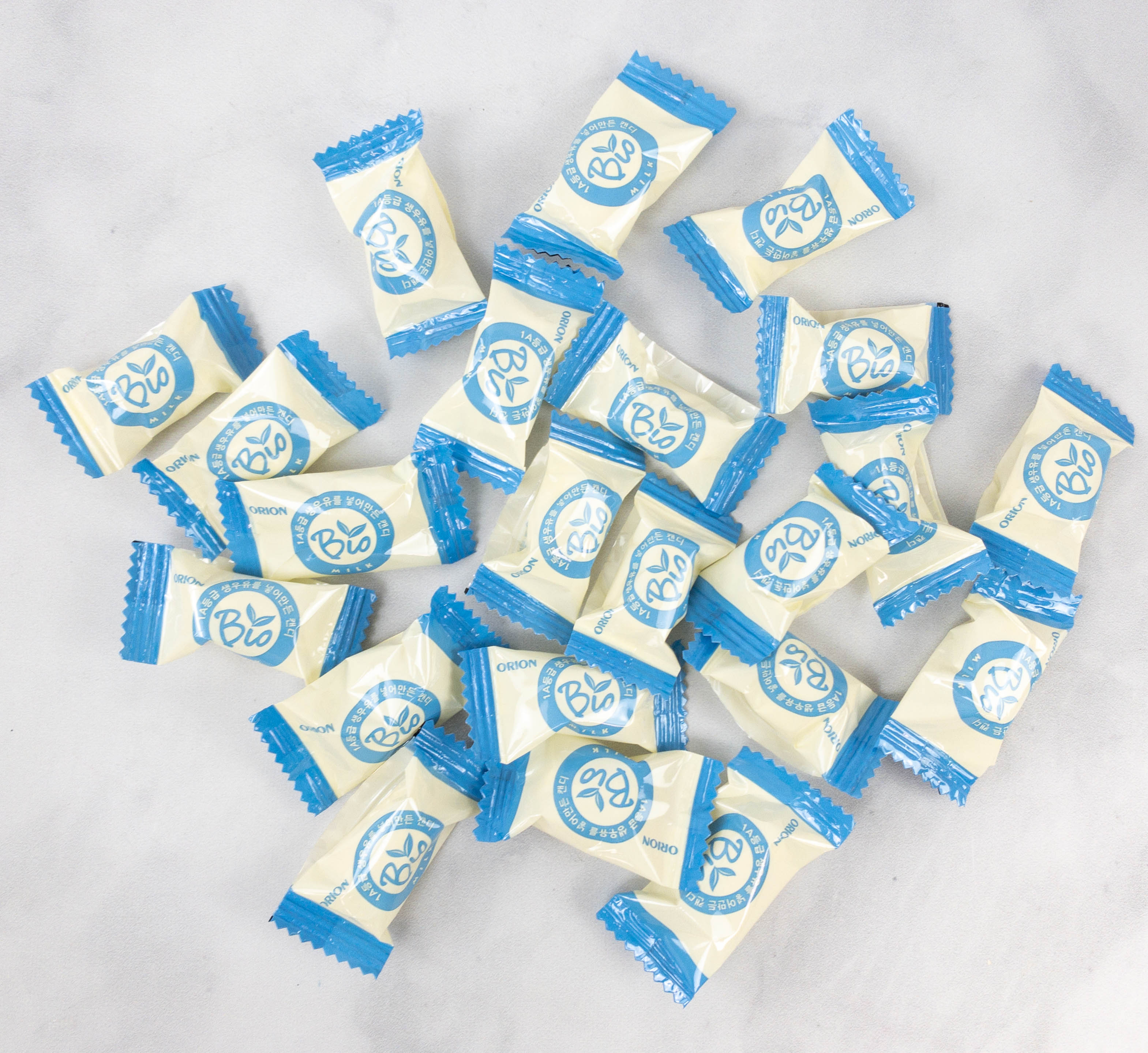 Each piece is individually packed to help maintain its freshness. This is also a good treat to share with friends and family!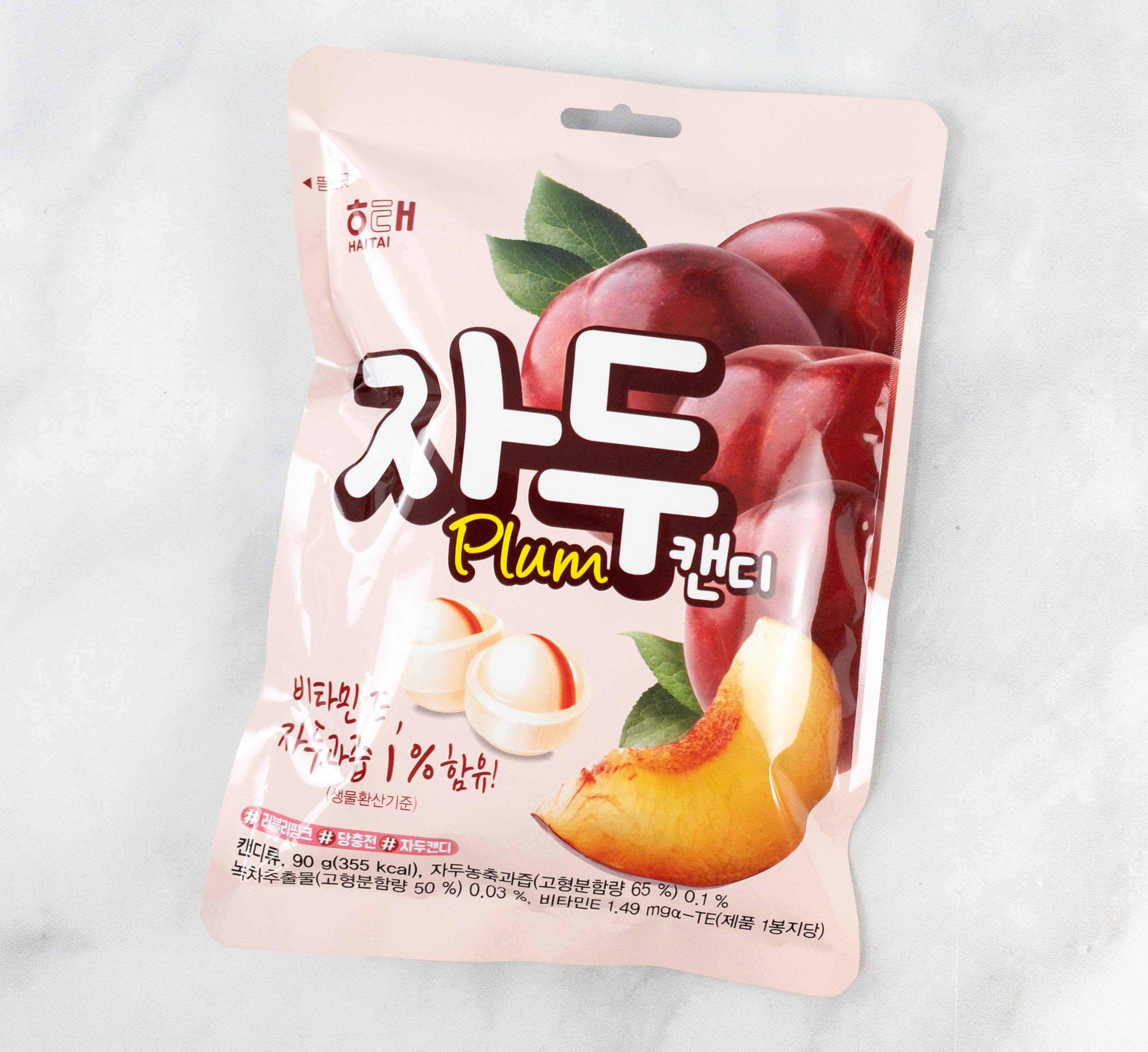 Haitai Plum Candy. Here's another pack of candies, and this time it boasts of the sweet and tart taste of plums!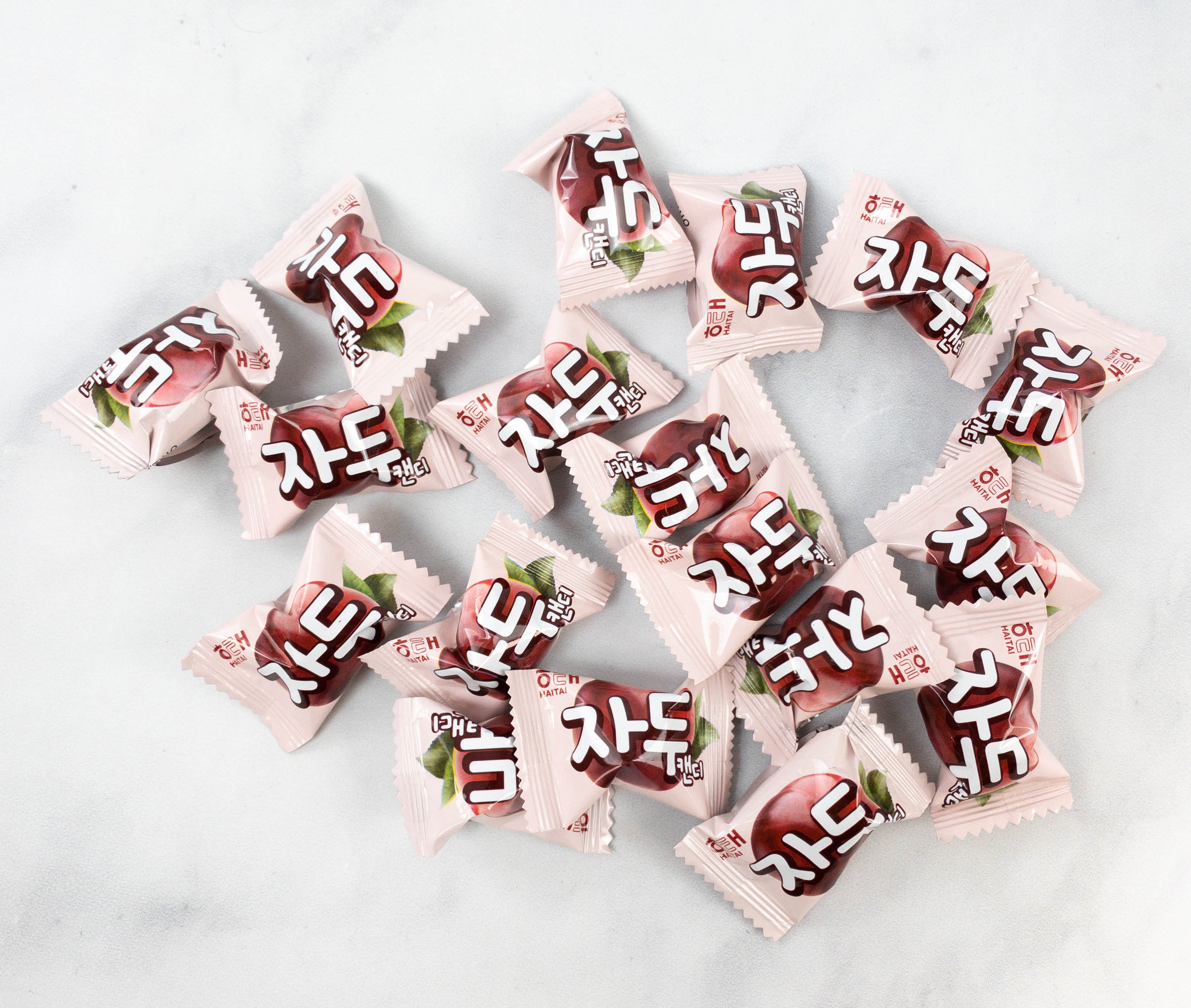 These are hard candies and bigger than the average, and they are so flavorful. Each pack contains 18 pieces of individually-wrapped plum candies that's great for sharing.
Haitai Baked Potato Flavor Biscuits. These may look like ordinary biscuits sticks but they are actually packed with delicious baked potato flavor! Each biscuit is buttery and savory, making them such a delight to munch on. They weren't overly salty either.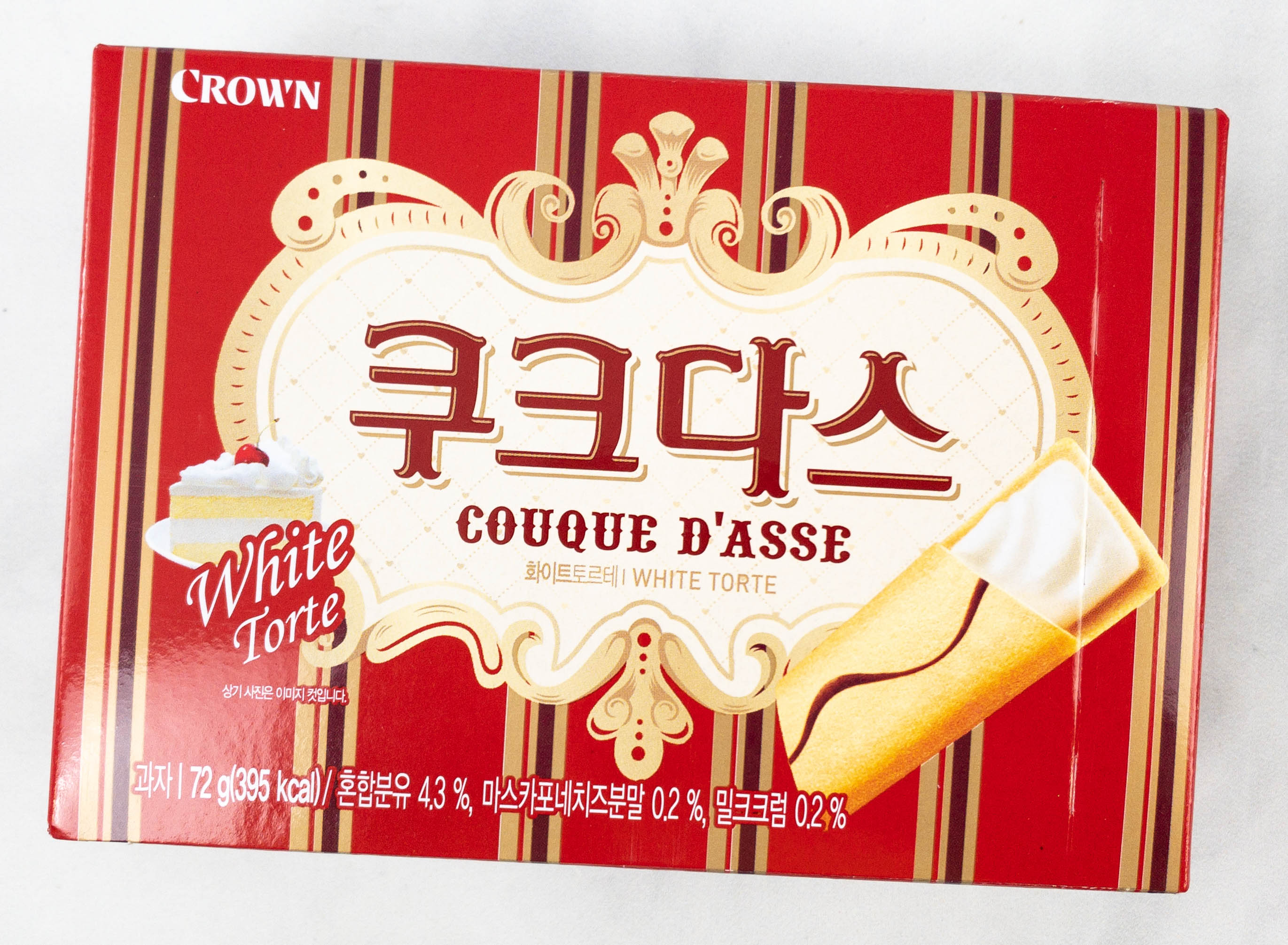 Crown Couque D'asse Cream Filled Wafer Cookies. I also received a box full of cream filled wafer cookies. Its sweetness and richness reminds me of a white chocolate torte!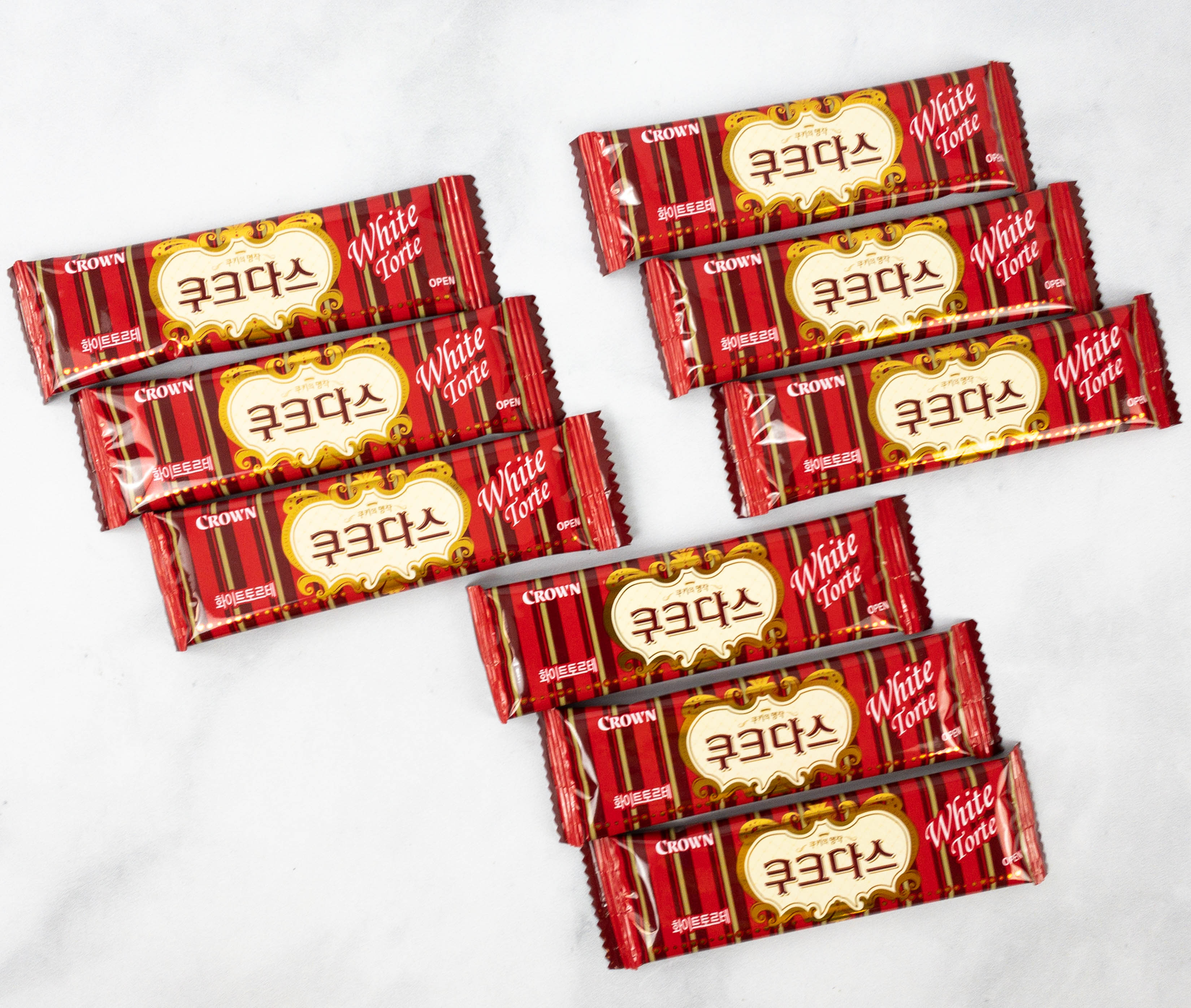 They are individually packed to maintain the freshness and quality of each piece.
This snack is so good, it just melts in your mouth. For a filling afternoon snack, you can even pair this with a hot beverage of your choice.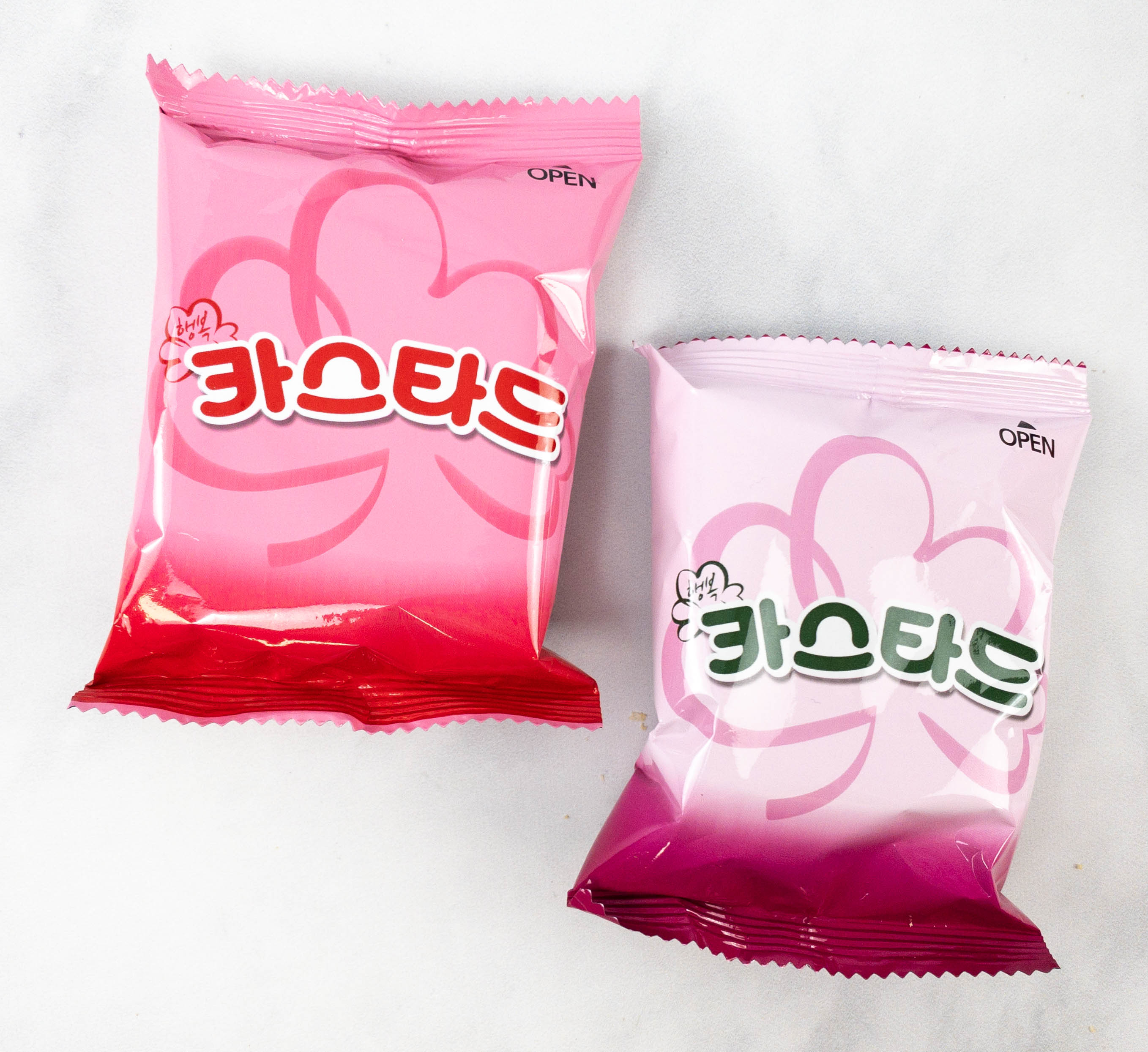 Lotte Custard Sweet Gold. My box has a lot of sweet treats this month, and this custard cake completes the lineup!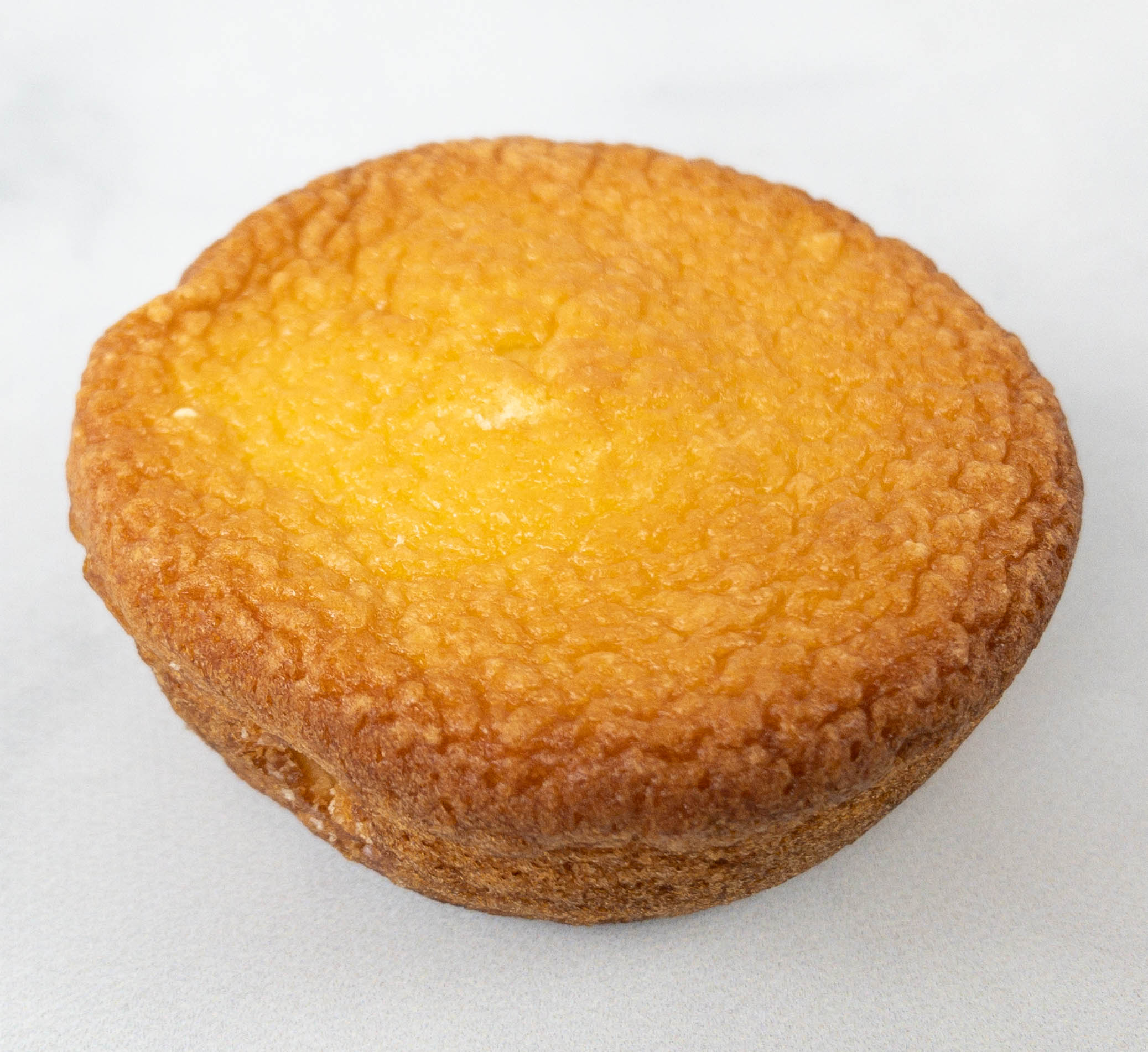 I received two individually wrapped cakes. They were perfectly baked as the outer color is golden brown!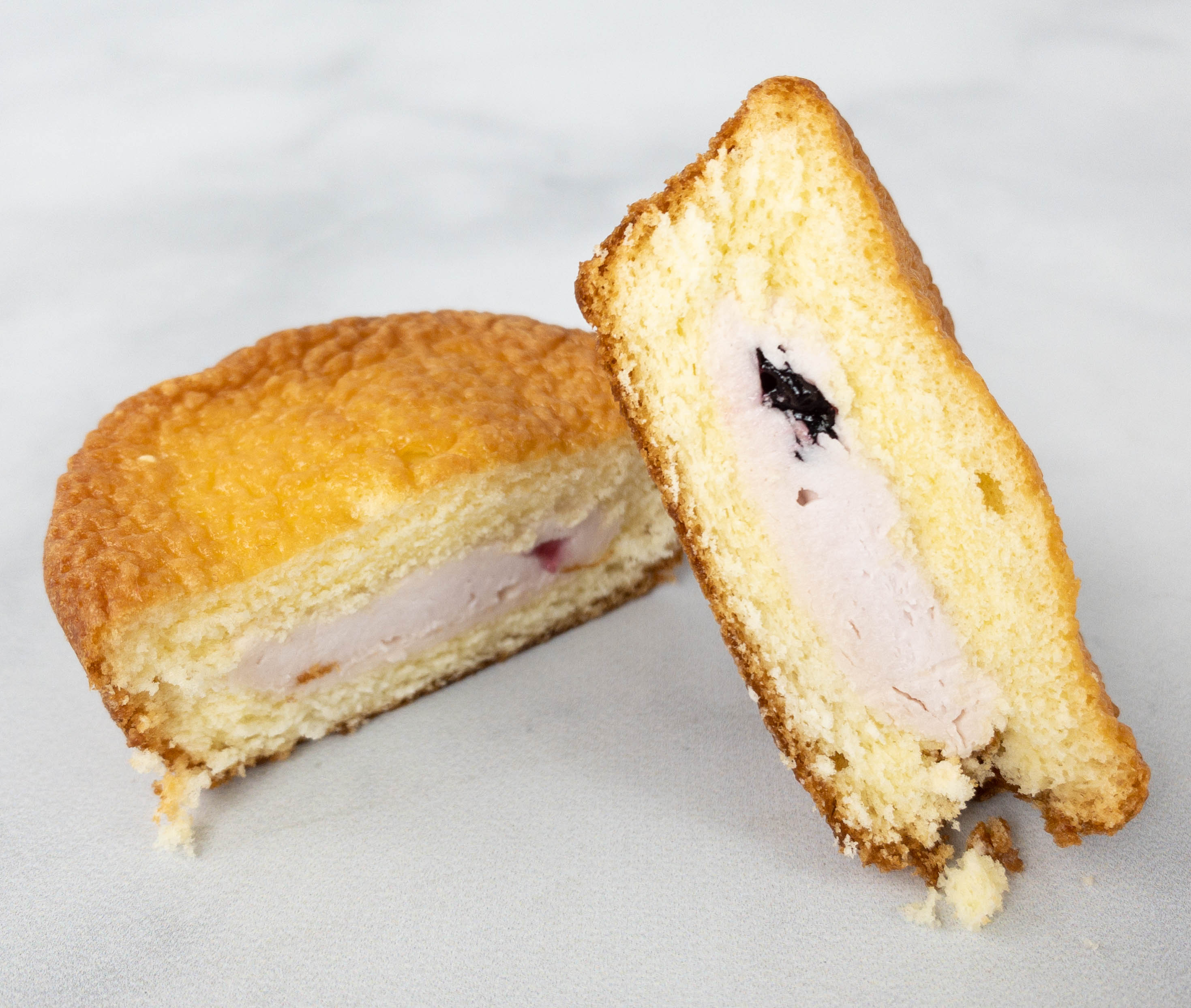 There's a generous amount of custard filling inside, which complements the soft and buttery bread really well.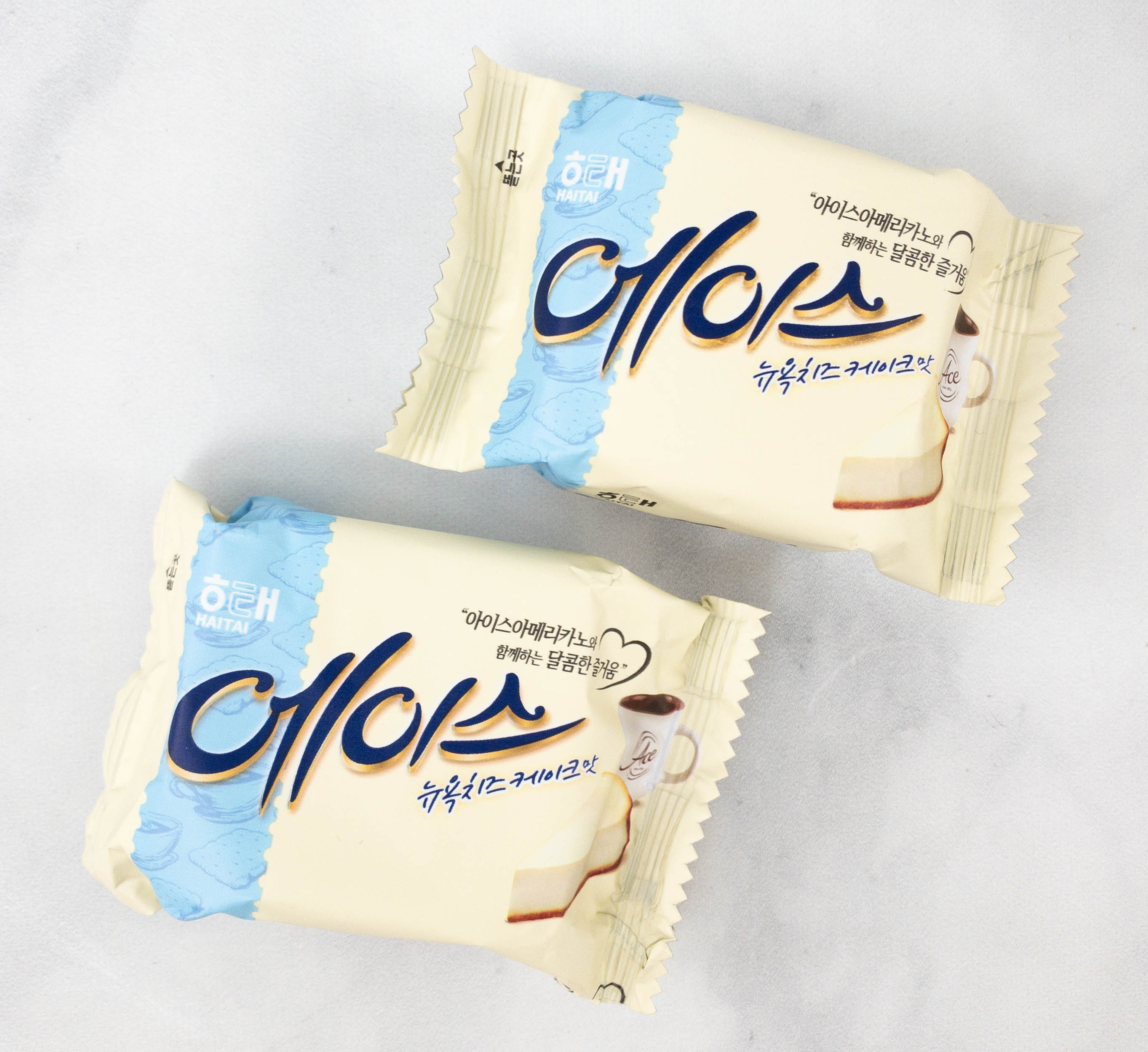 Haitai Ace Crackers New York Cheesecake. These are cheesy and slightly salty crackers, made to be paired with coffee.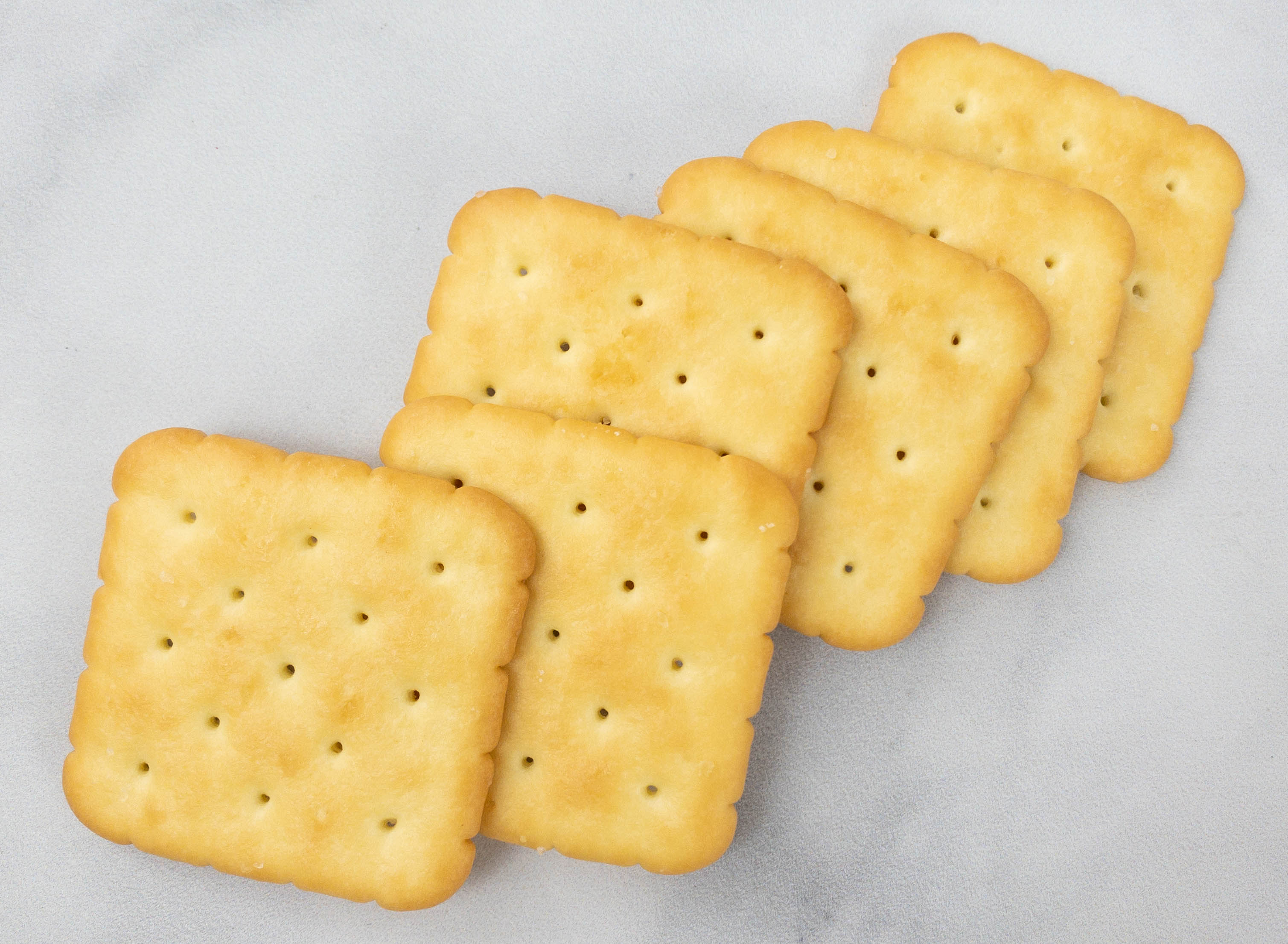 I'm not a fan of coffee, so I enjoyed these as is. I loved how crunchy they were and the cheesecake flavor was really there in each bite.
This month's Snack Fever box included a good assortment of Korean snacks, from spicy to sweet and everything in between. My favorite among them is the spicy instant spaghetti! It tastes like the classic meaty spaghetti I know, but with a kick of heat. I also liked the bread and biscuits in my box, because they were all tasty and filling. Meanwhile, the hard plum candies and the milk candies are a hit with everyone in the family. Of course, I also appreciate the inclusion of a refreshing aloe vera drink! Snack Fever boxes are always well-curated, giving Korean snack lovers something new to look forward to every month. They send only authentic Korean snacks to your door, so there's no need to shop in retail stores!
Have you tried Snack Fever?