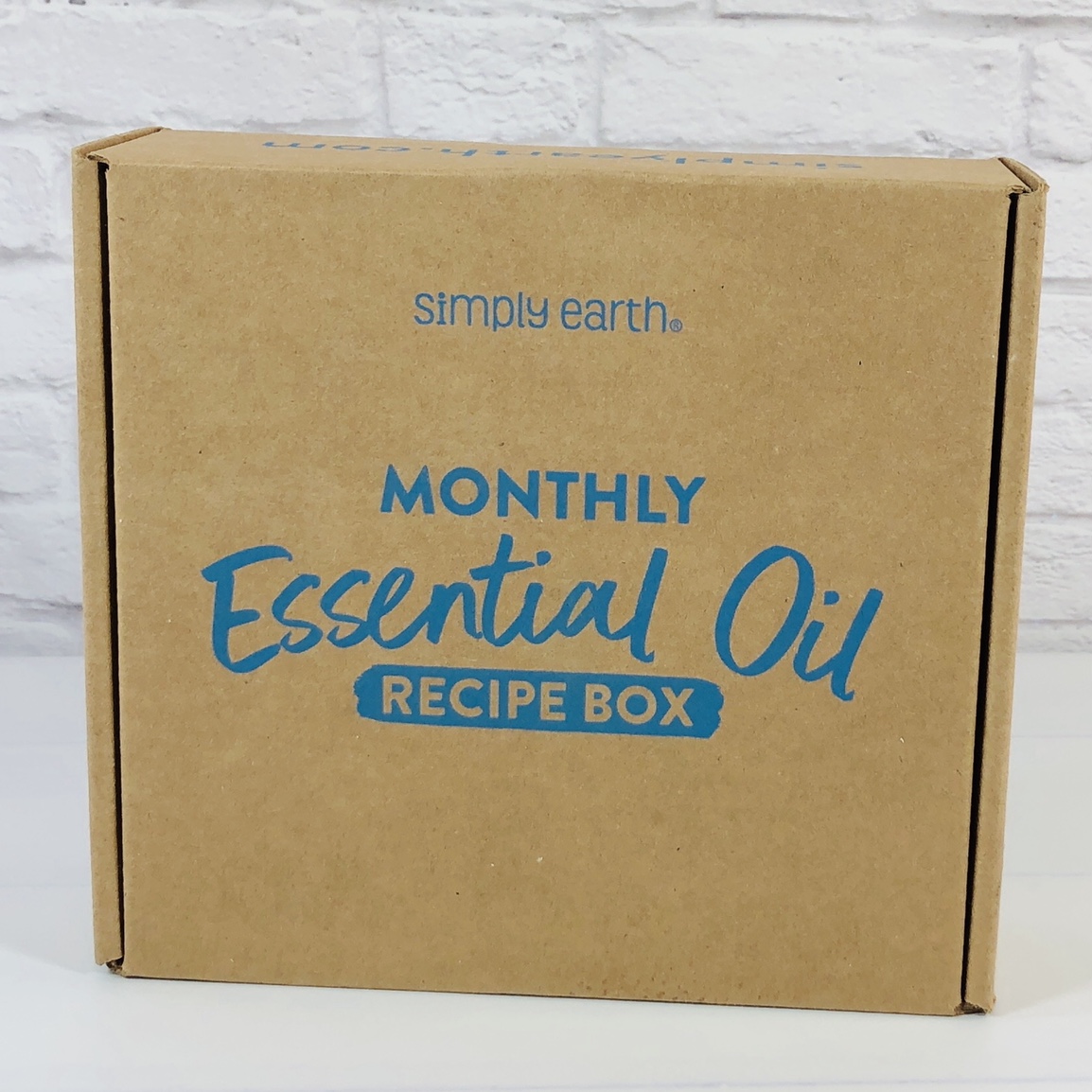 Simply Earth is a monthly subscription that sends high-quality essential oils along with recipes and ingredients to make natural beauty and home products! Each box comes with 4 essential oils, containers, extra ingredients to make the recipes, and 5 – 7 recipes on recipe cards. When you sign up (and every 6 months thereafter) you will receive a free Bonus Box full of extra containers and ingredients needed for the recipes, such as carrier oils and beeswax. Simply Earth is $39 a month. They feel strongly about giving back and donate 13% of all profits to help end human trafficking.
Every month is designed around a new theme with ingredients, containers, and extras you need to make 6 natural recipes (this includes 4 full-sized bottles of essential oils!) … delivered right to your doorstep.

We loved making our own natural products and knowing what was in them, so we created. With the essential oil recipe box, you get everything you need to make your home natural; easy and fun recipes to follow, honest prices, and products that work. It puts you in charge and you can enjoy time together making natural recipes with friends and family.
DEALS: Receive a FREE Big Bonus Box with your first box. Deal applies automatically, just VISIT AND SUBSCRIBE. Plus, get a $40 gift card you can use for your next box or future purchases!
Simply Earth's essential oil subscription made the list in our 2021 readers' choice best green & eco-friendly subscription list!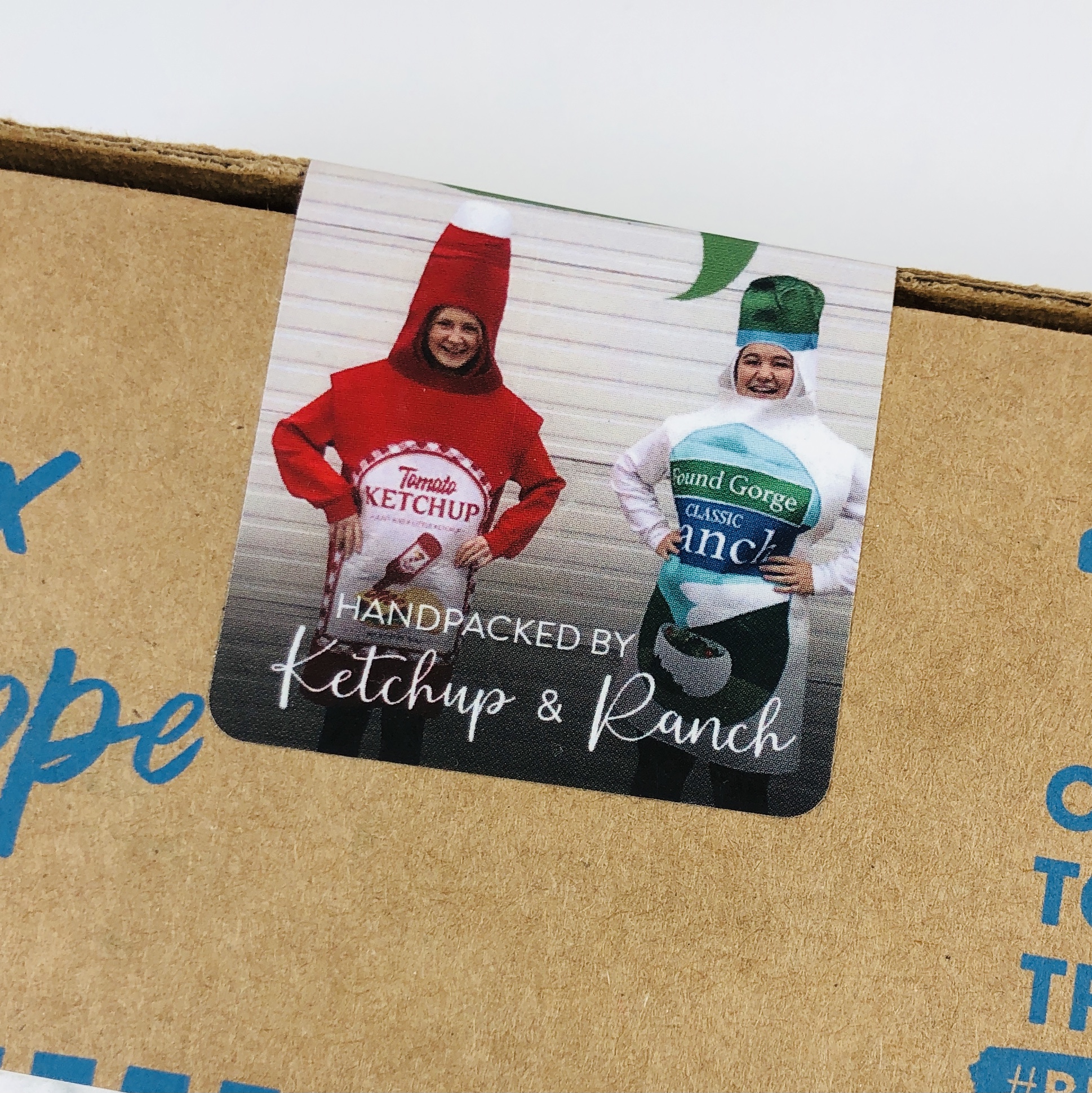 I love kooky little details like this!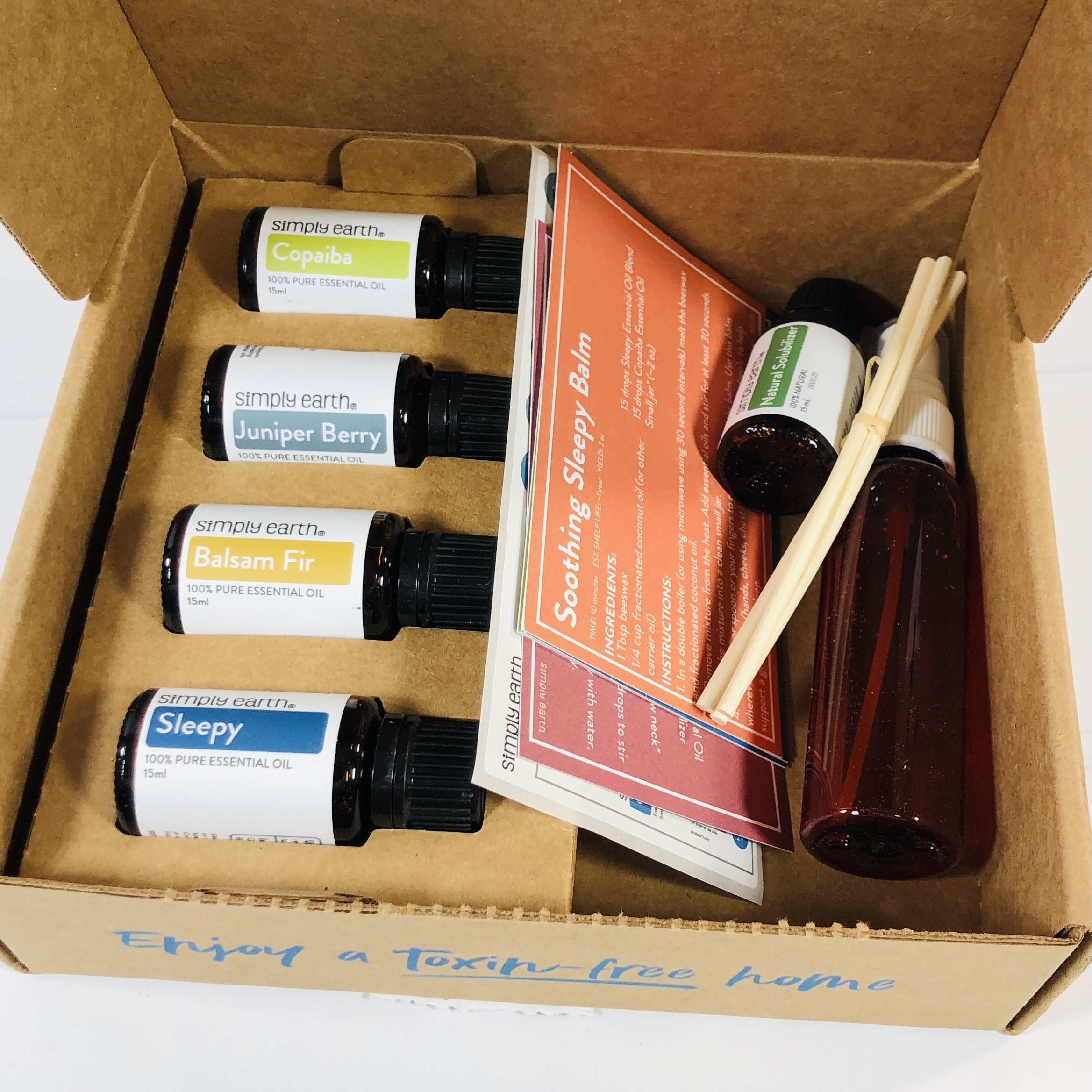 First look!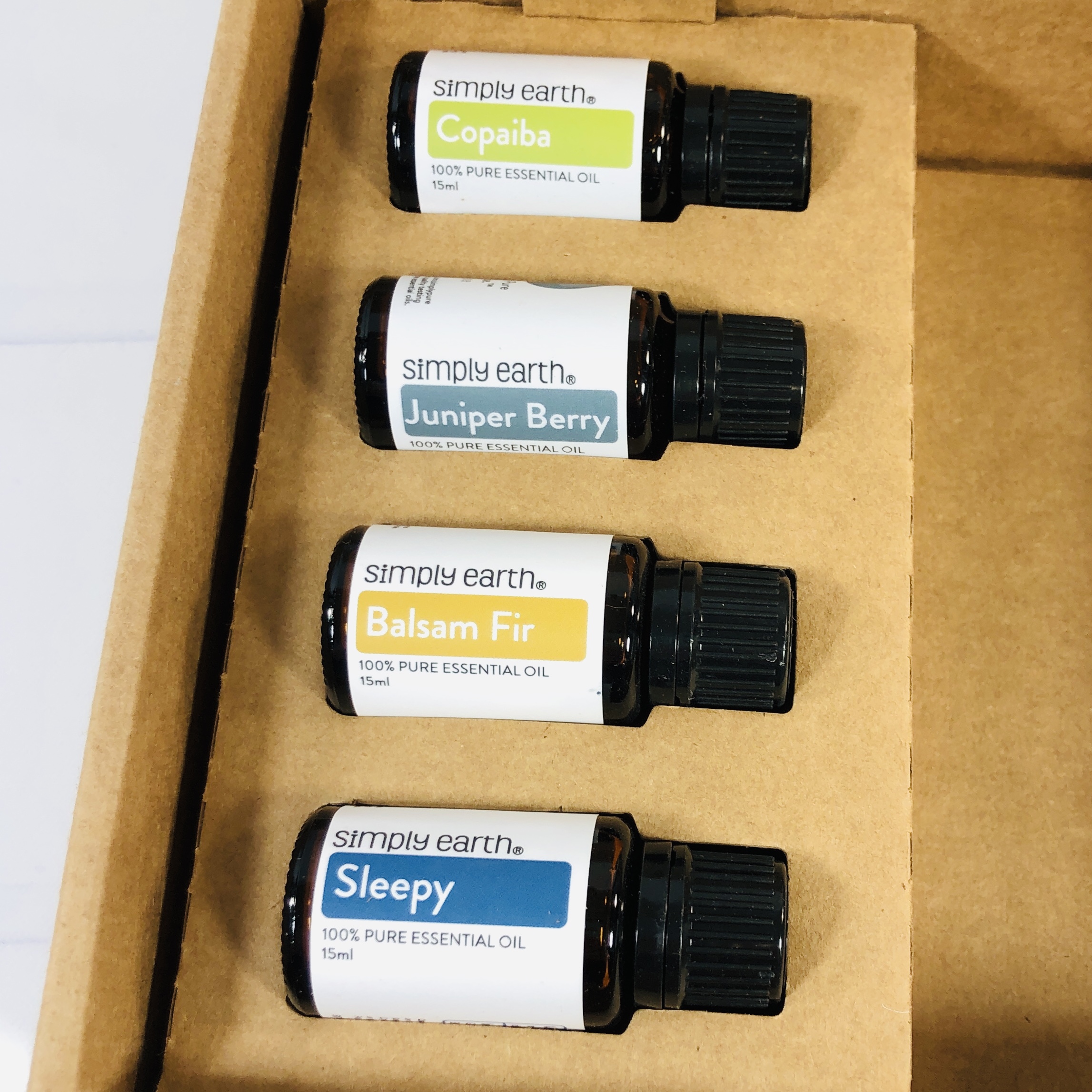 The bottles were on one side, the extra supplies on the other, and the cards were placed on top.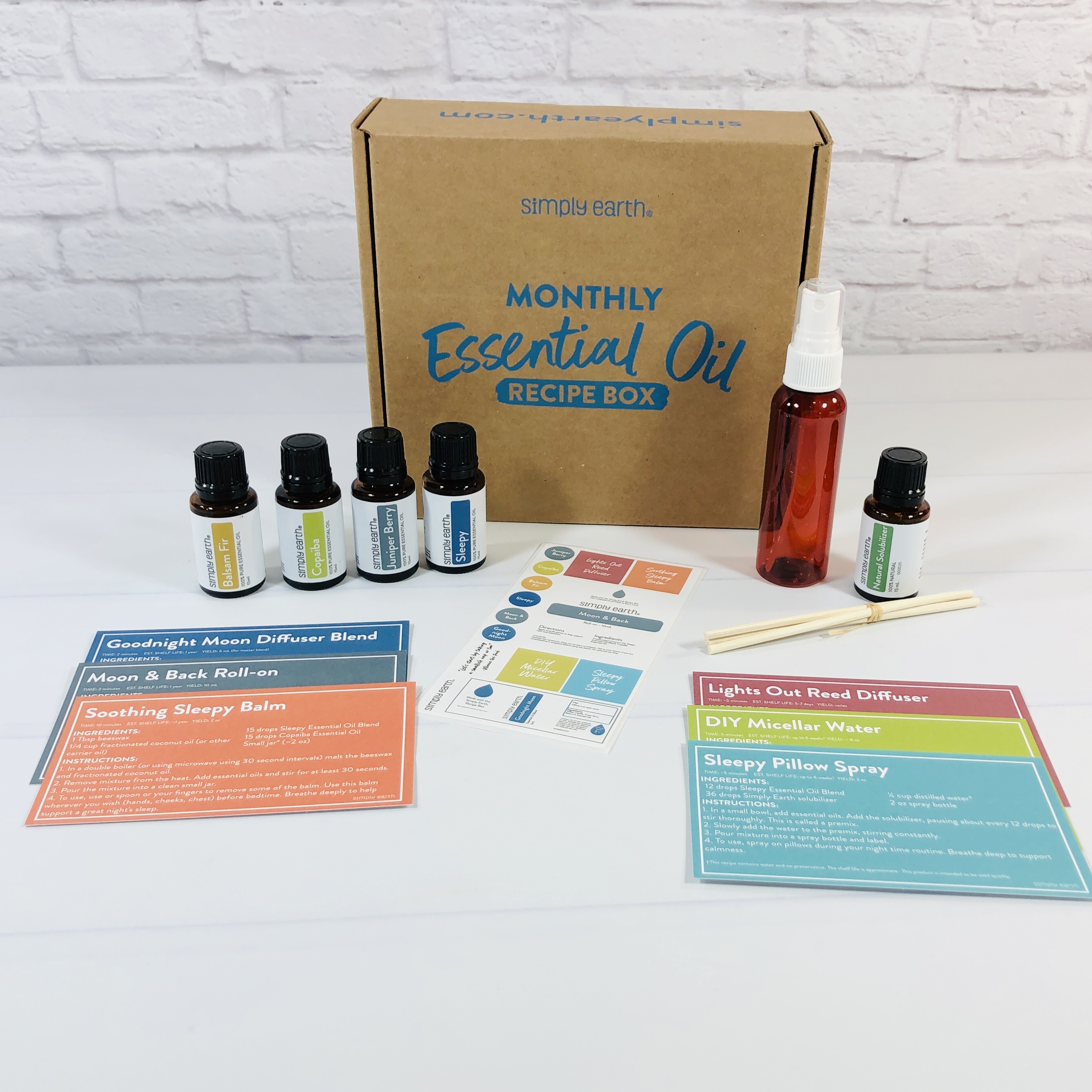 Everything in my box! Subscribers also receive free access to the online Essential Oil Hero Course to learn even more about how to use the products.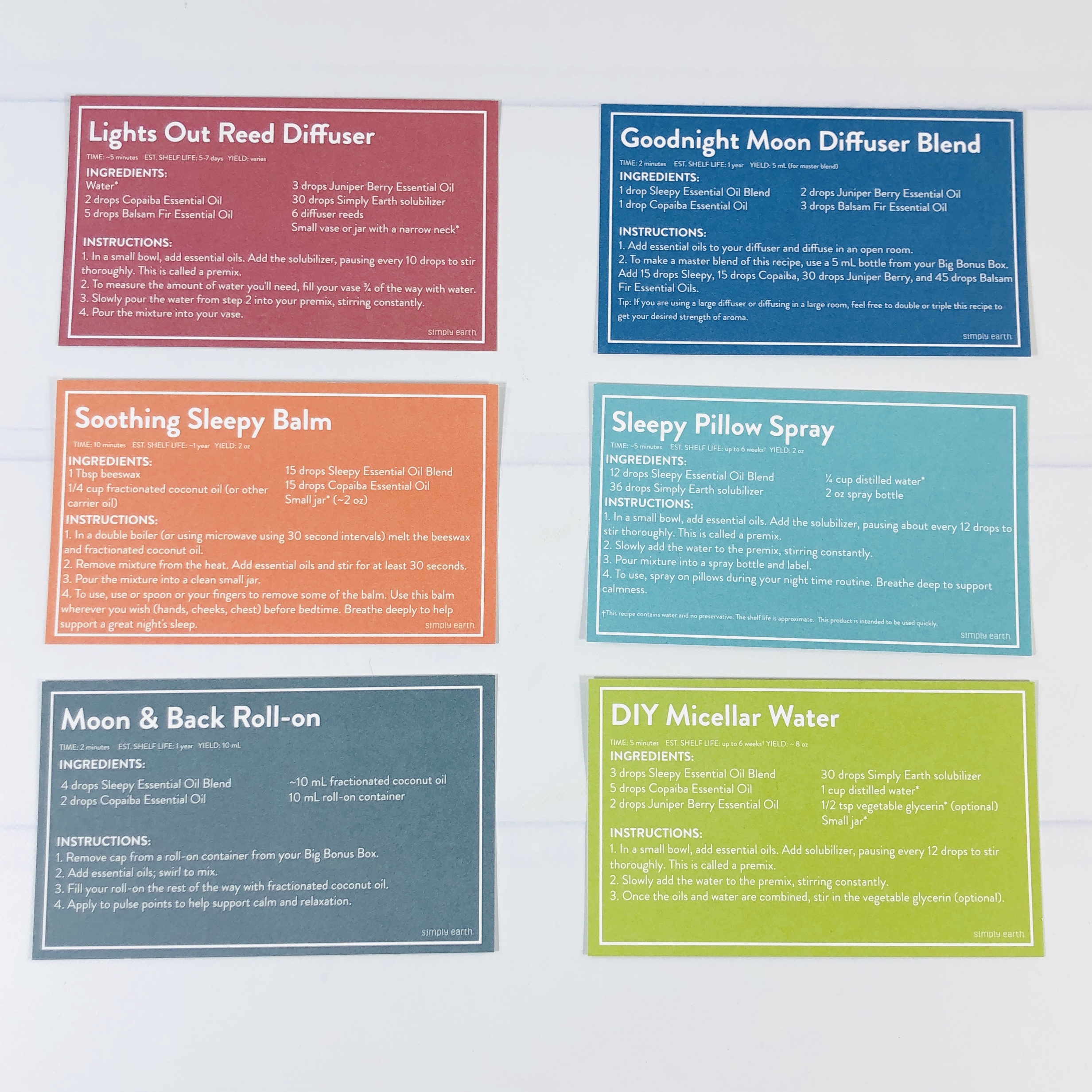 There are 6 recipe cards using the oils in this box! Some of the cards have the instructions on the back, and others have info about the subscription.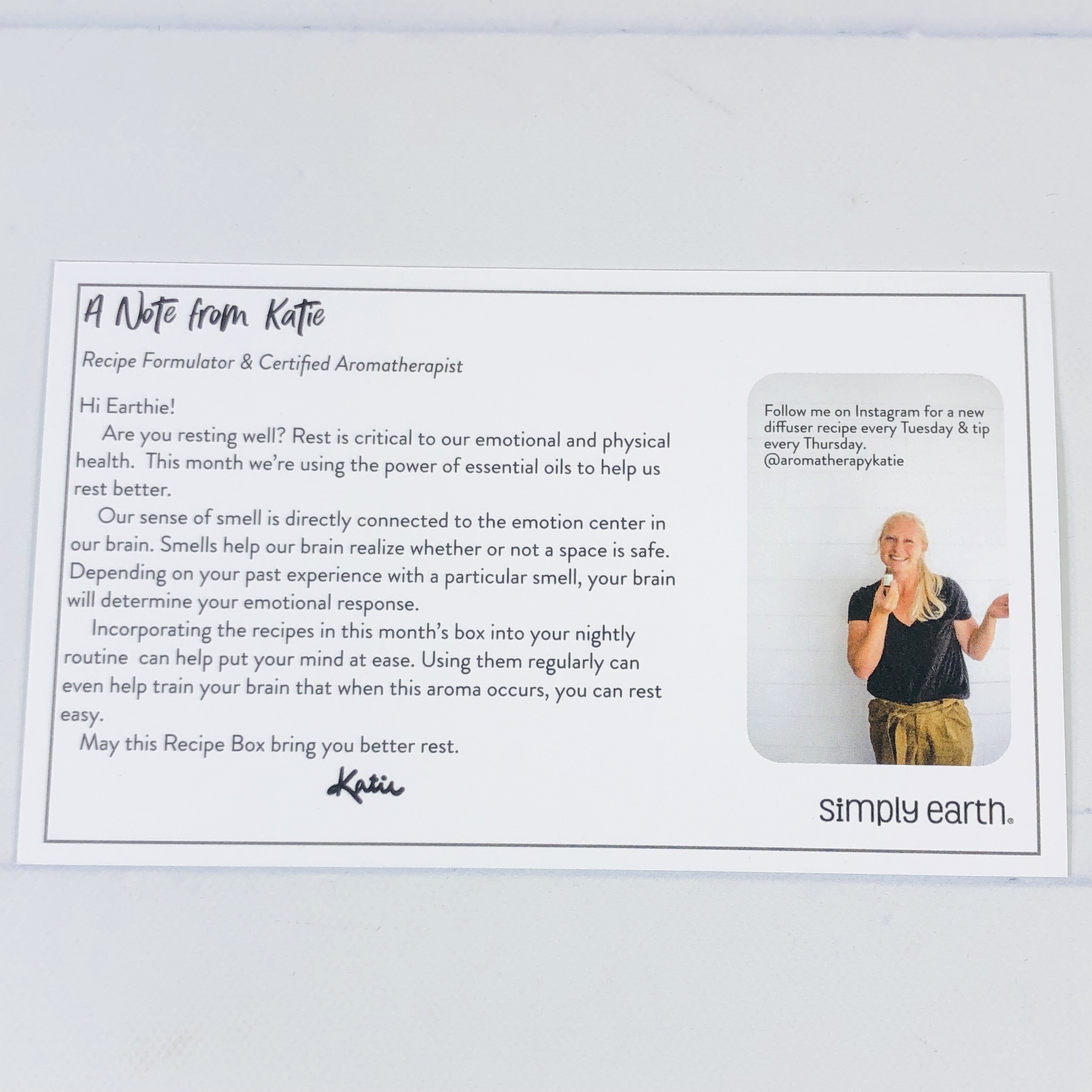 This card had info from Katie, and she says we are going to be relaxing with homemade aromatherapy products, specifically for bedtime!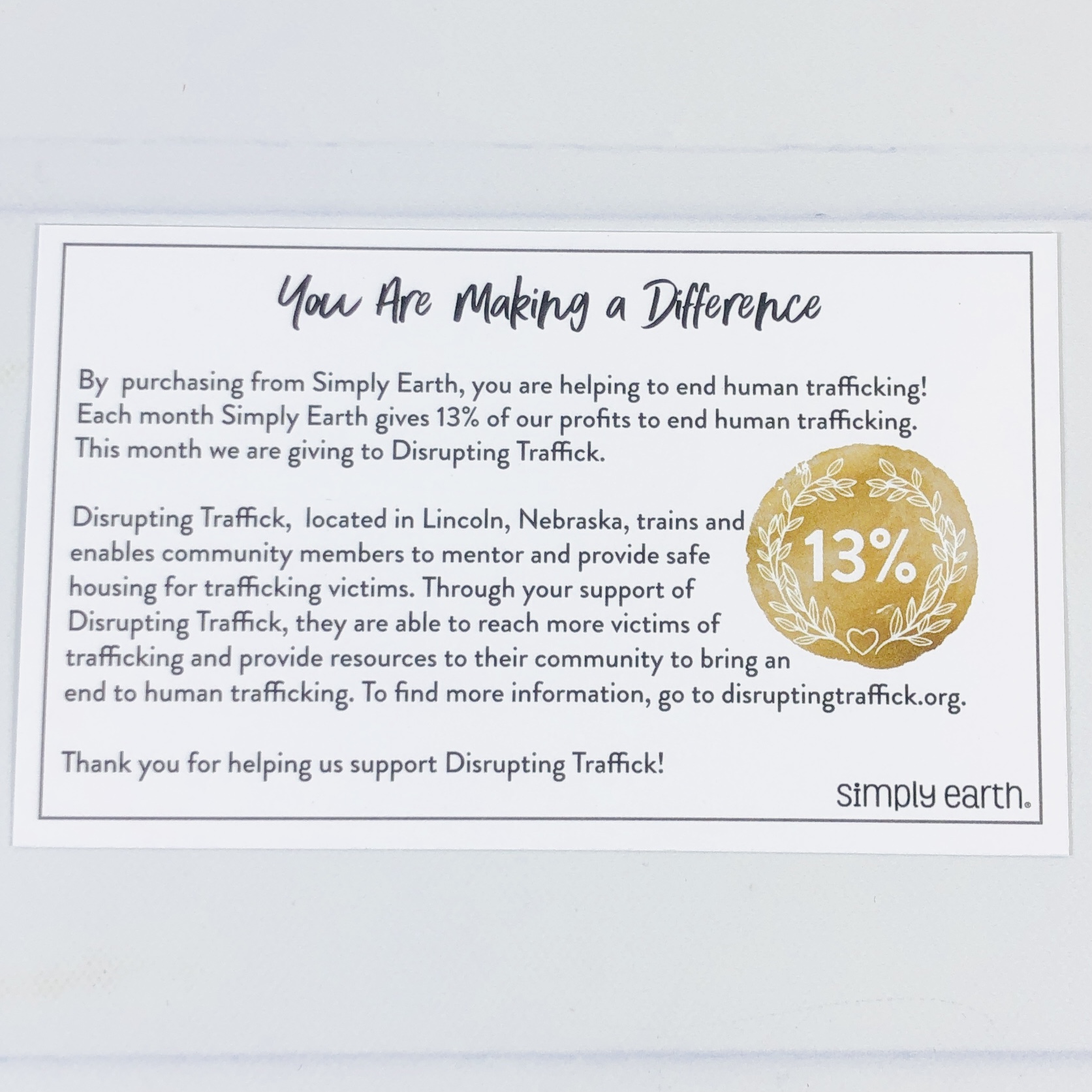 Simply Earth donates a part of profits to help fight human trafficking. You can learn more about this month's charity by visiting their webpage.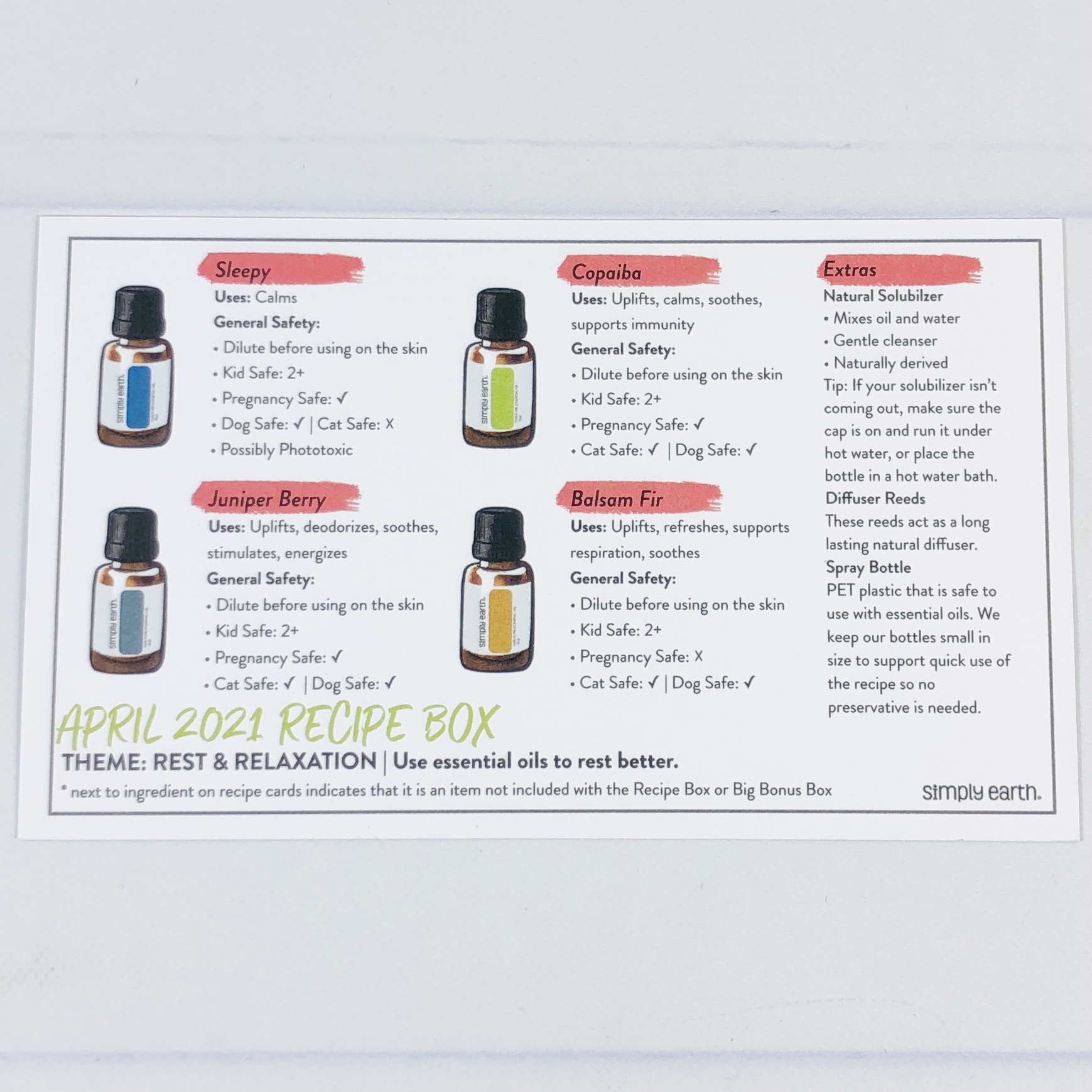 This card shows what we got in the April box along with brief safety info. The extras are noted on the right.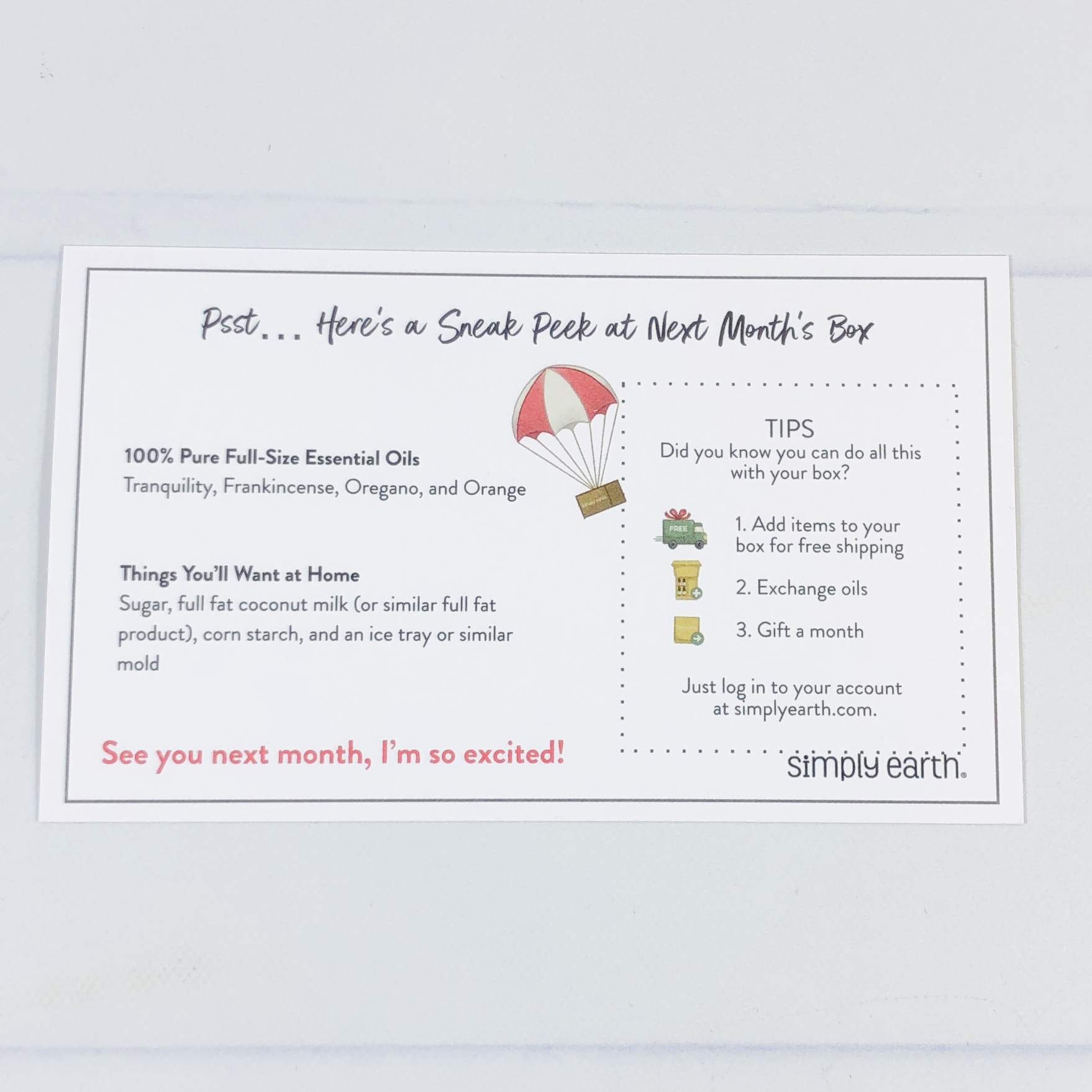 Finally, we have a sneak peek at next month's oils and they mention a couple of items we need to have on hand to complete at least one of the recipes. Already have one of the oils that's mentioned? You can switch oils by going into your online account or add extras if you like, and they will ship free!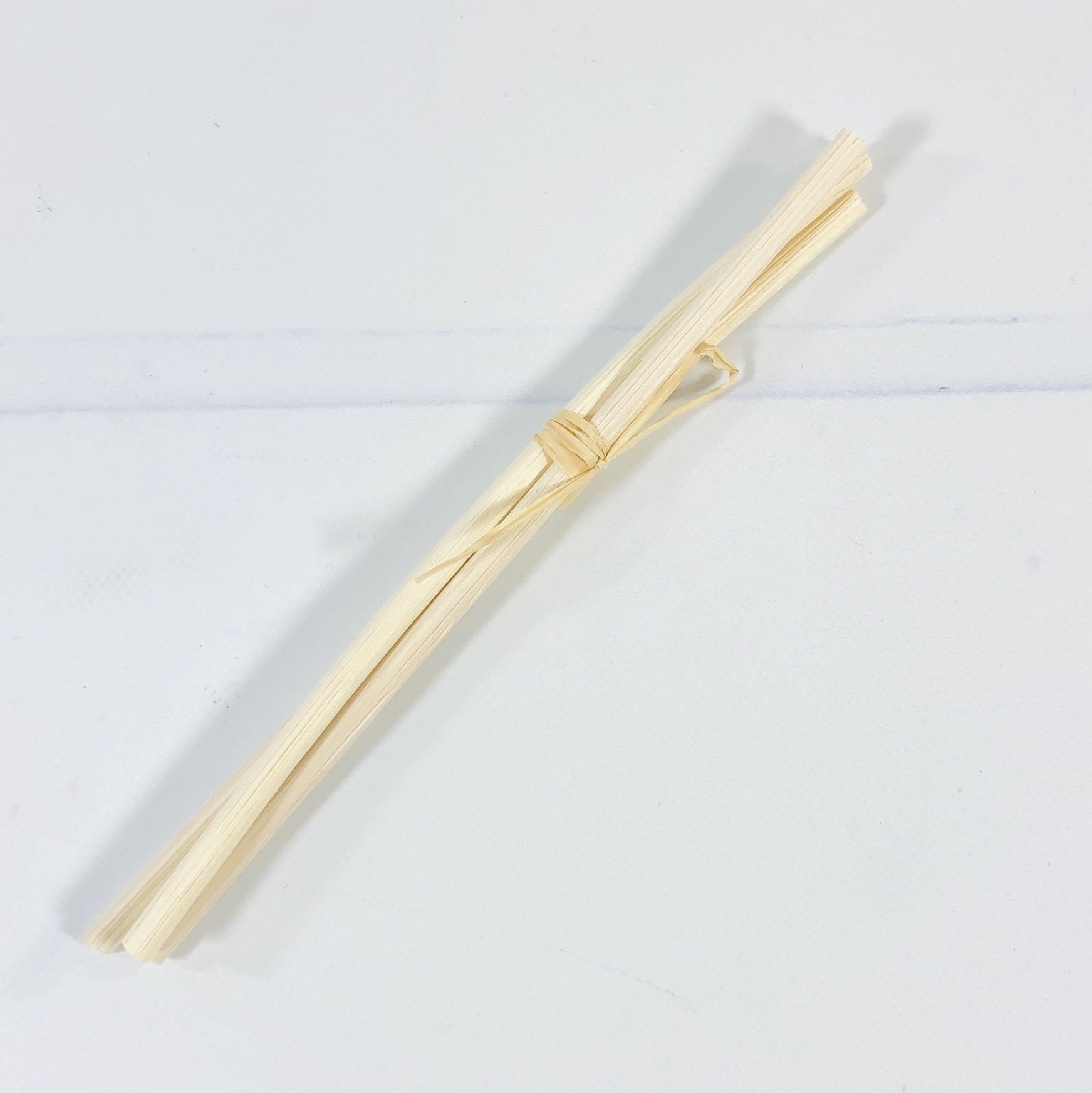 Diffuser Reeds (99¢ value) One of the projects this month is making a reed diffuser and here are the reeds! They are made of rattan and are about 5″ long.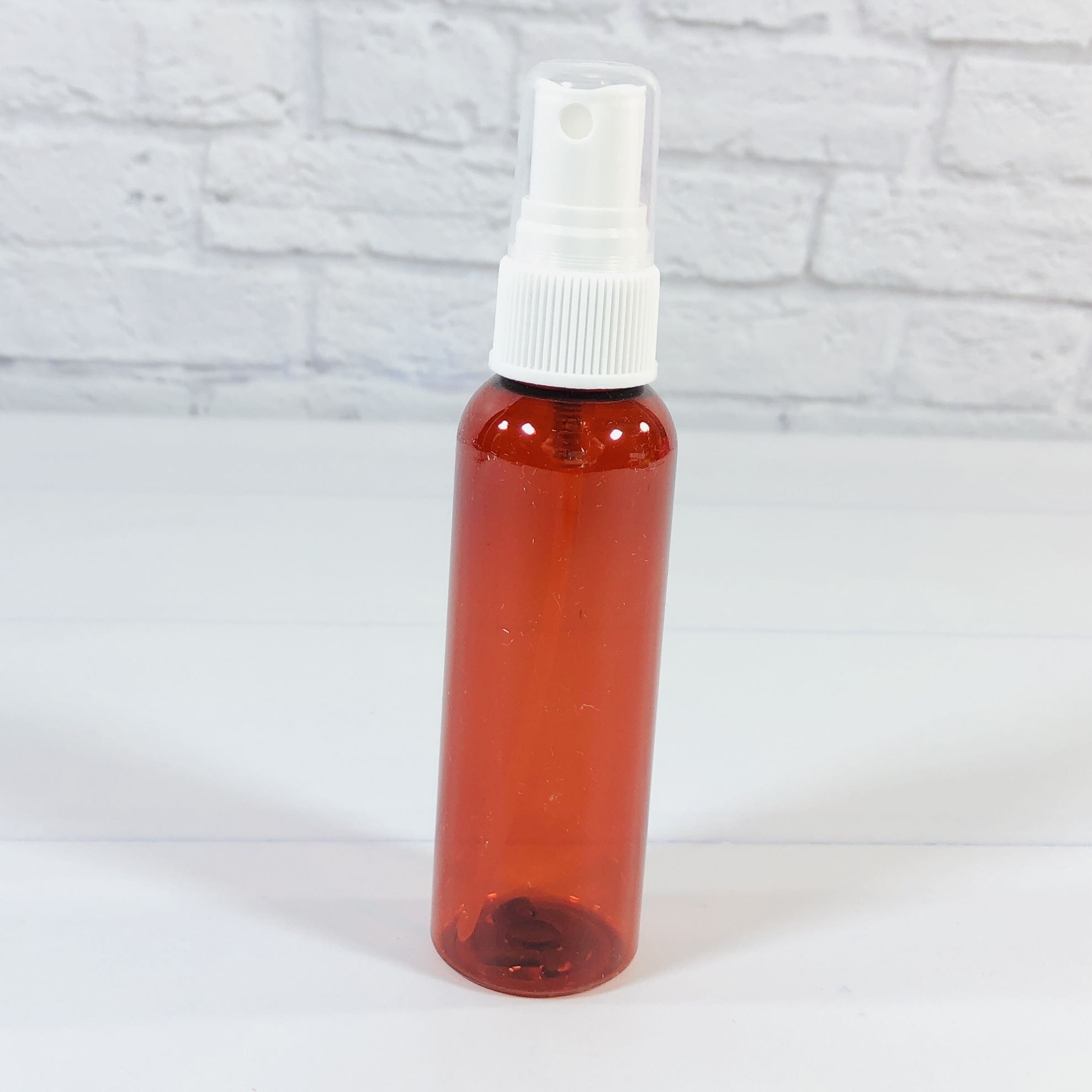 Amber Spray Bottle ($2.99) Another one of the recipes calls for a 2 ounce spray bottle. When essential oils became popular there were worries that the oils could leach harmful products from the plastic but nowadays they say PET or HDPE bottles are ok (this one is PET).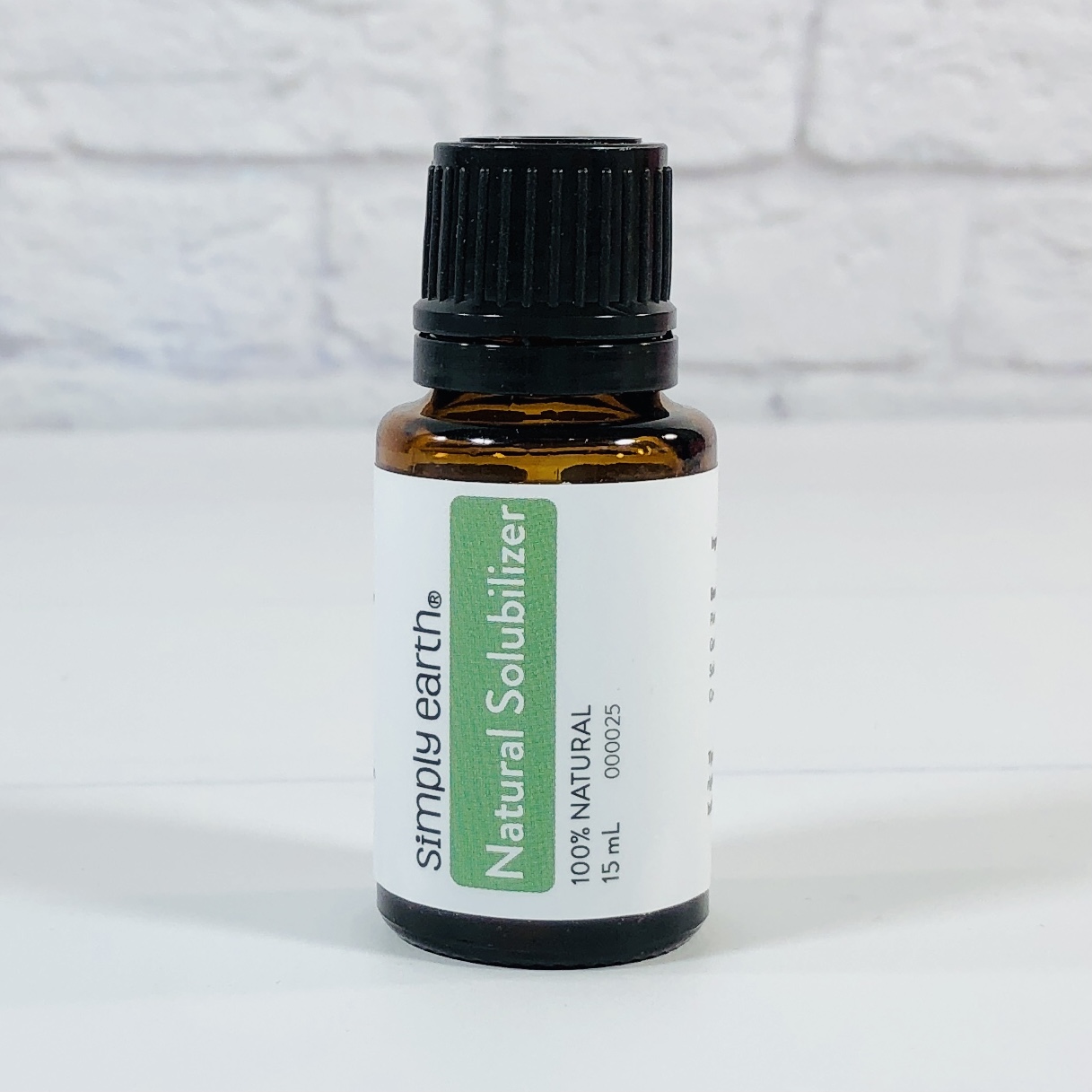 Simply Earth Natural Solubilizer ($6.99 value) A solubilizer helps keep the oil and water mixture in the pillow spray and micellar water from separating. Then you don't have to shake so vigorously before spraying, it should be evenly dispersed already.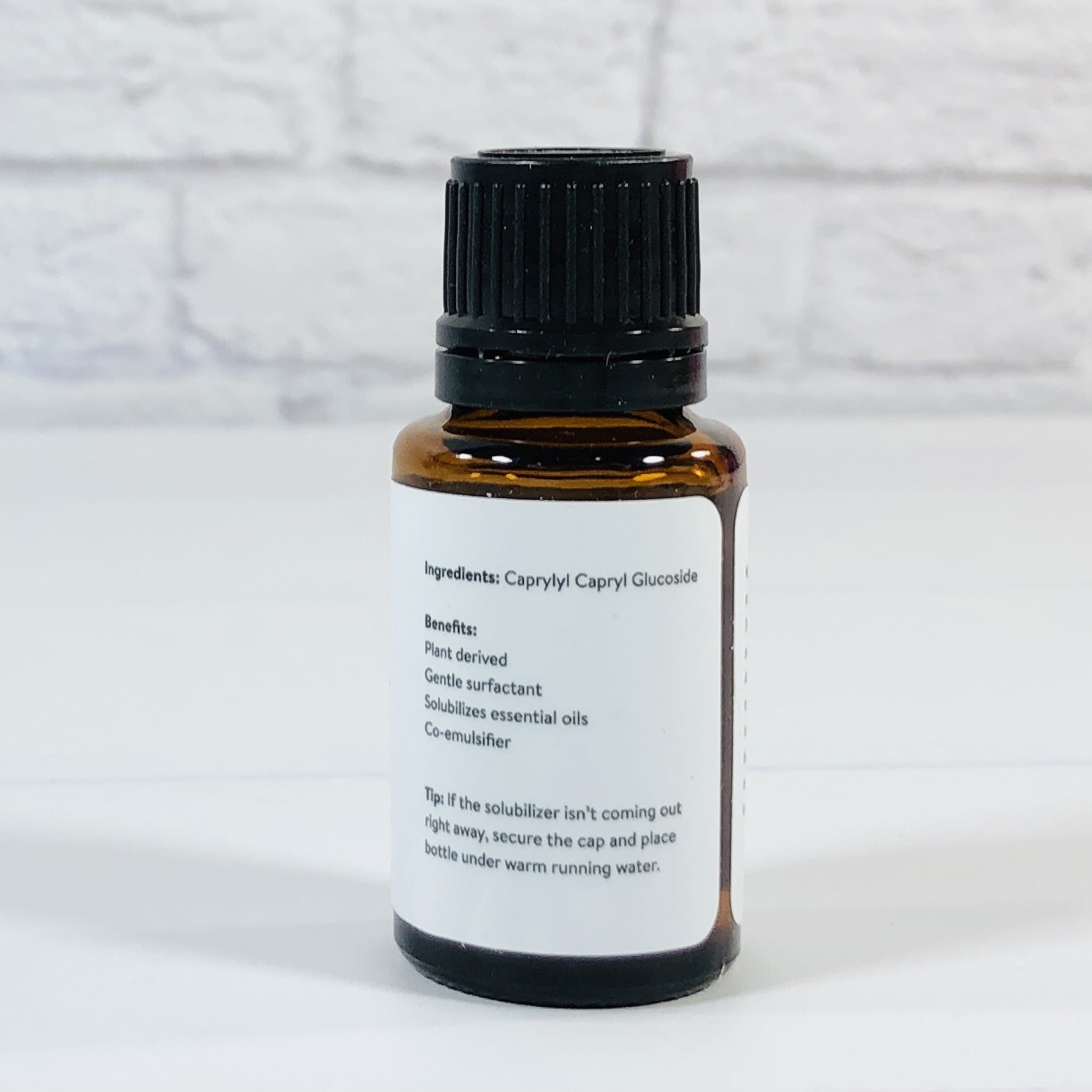 The solubilizer is derived from plants. It make take some time for it to exit the bottle.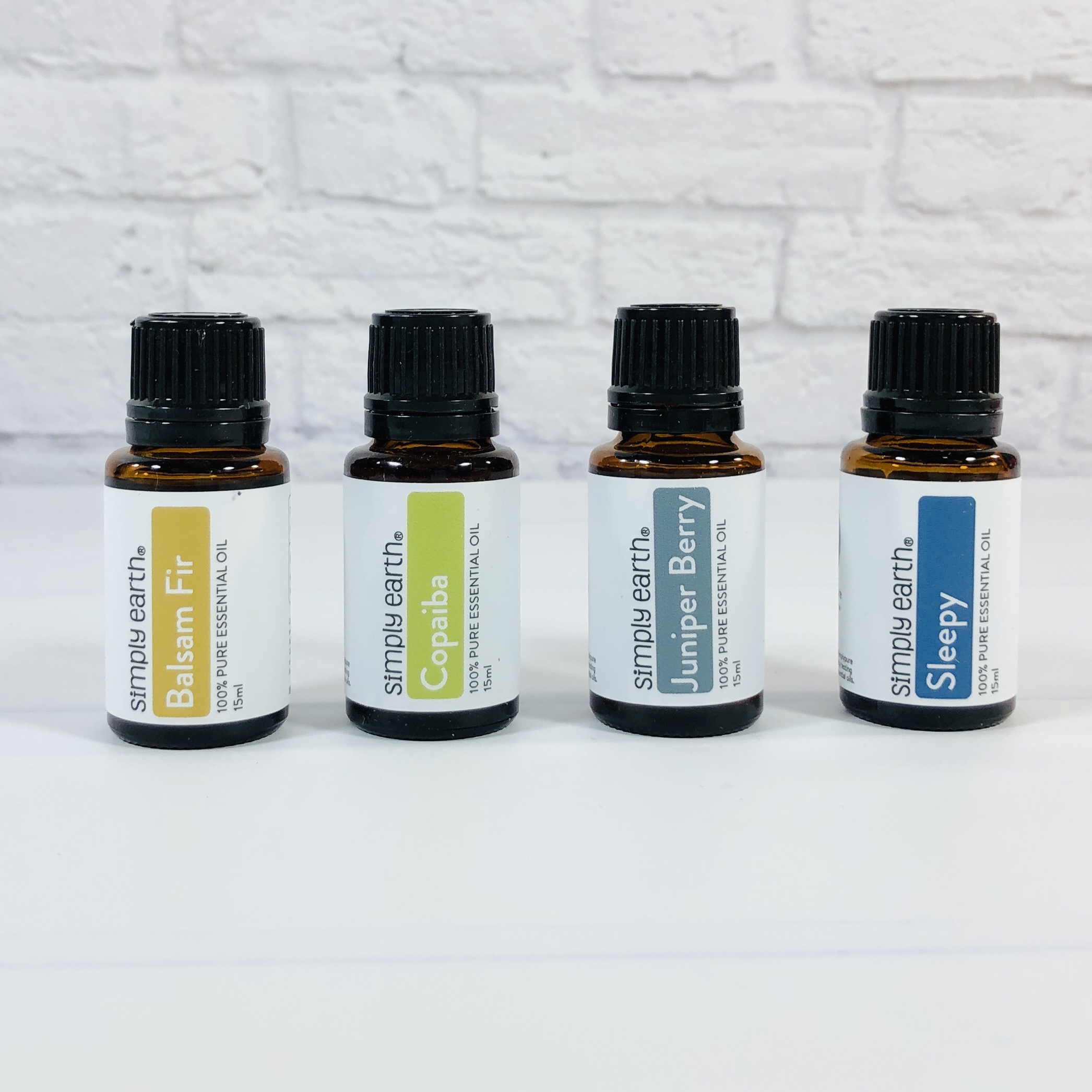 Here are the oils! There are 3 singles and 1 blend!
Simply Earth Balsam Fir Essential Oil ($12.99) is a new oil in my collection! It comes from an evergreen tree and is used to promote circulation when mixed in a massage oil and is used in aromatherapy.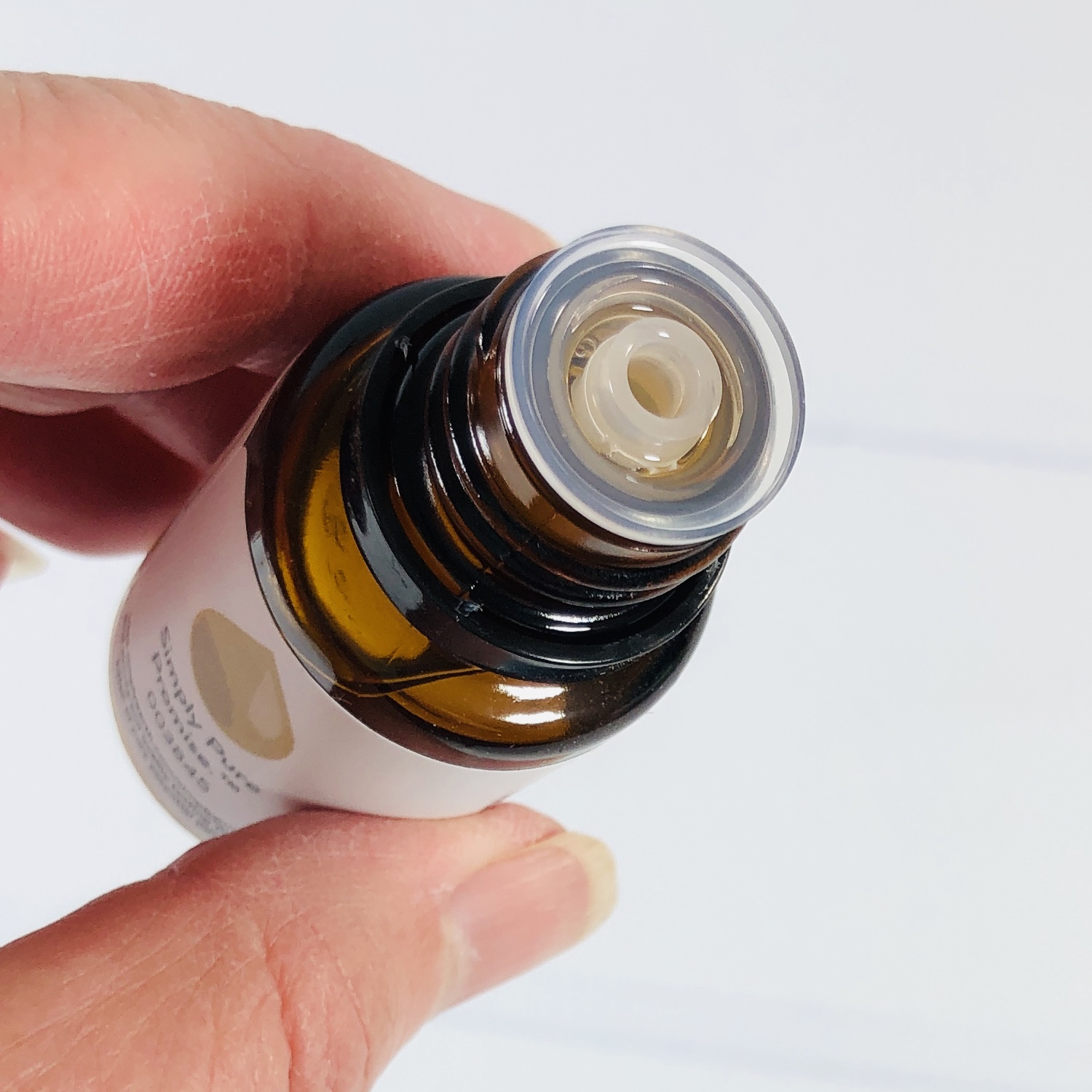 The bottles have a dropper like this to keep too much from coming out at one time. A little essential oil goes a long way.
This oil comes from needles and smells like a Christmas tree.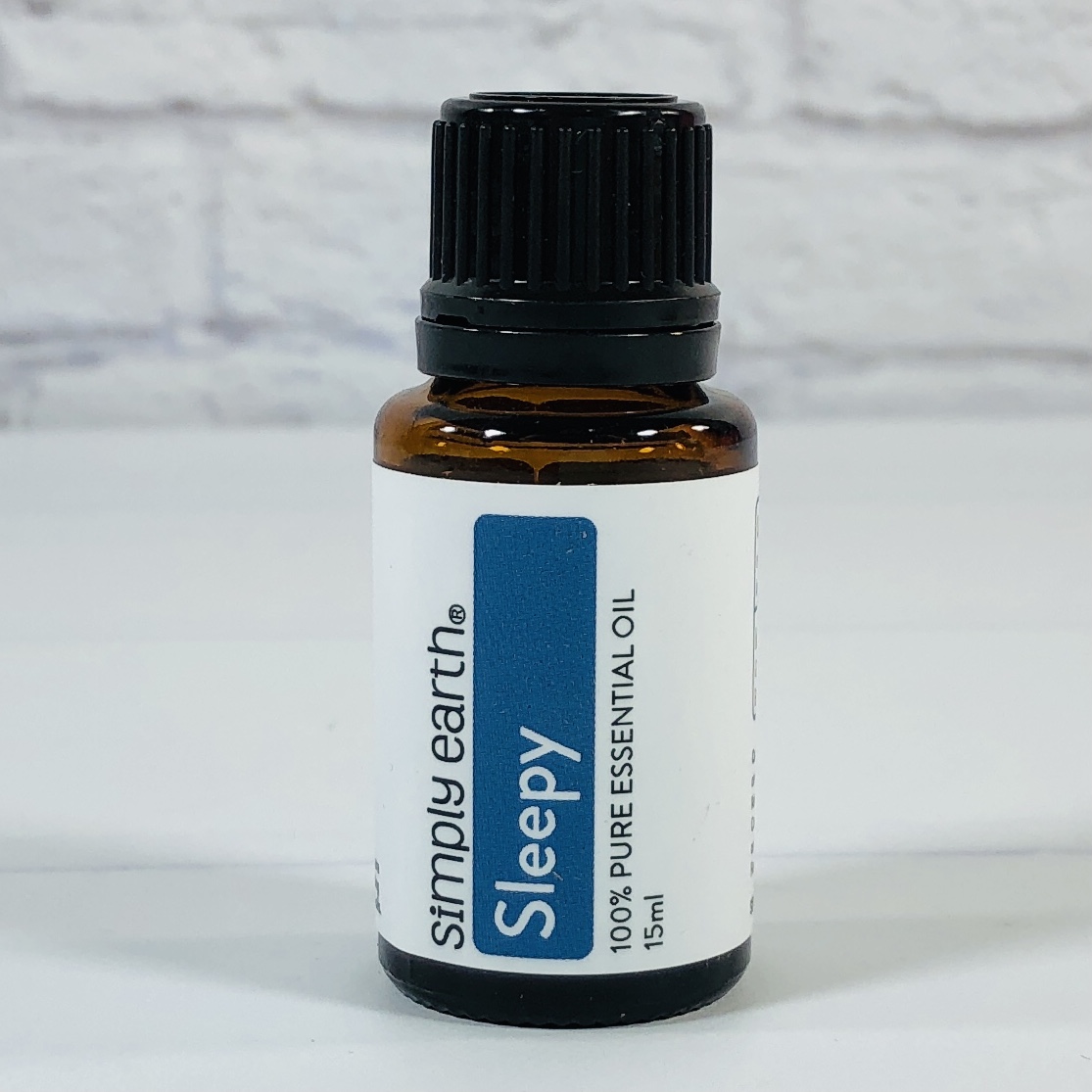 Simply Earth Sleepy Essential Oil ($13.99) is the only blend this month. It is a blend of lavender, grapefruit, ho wood, and bergamot.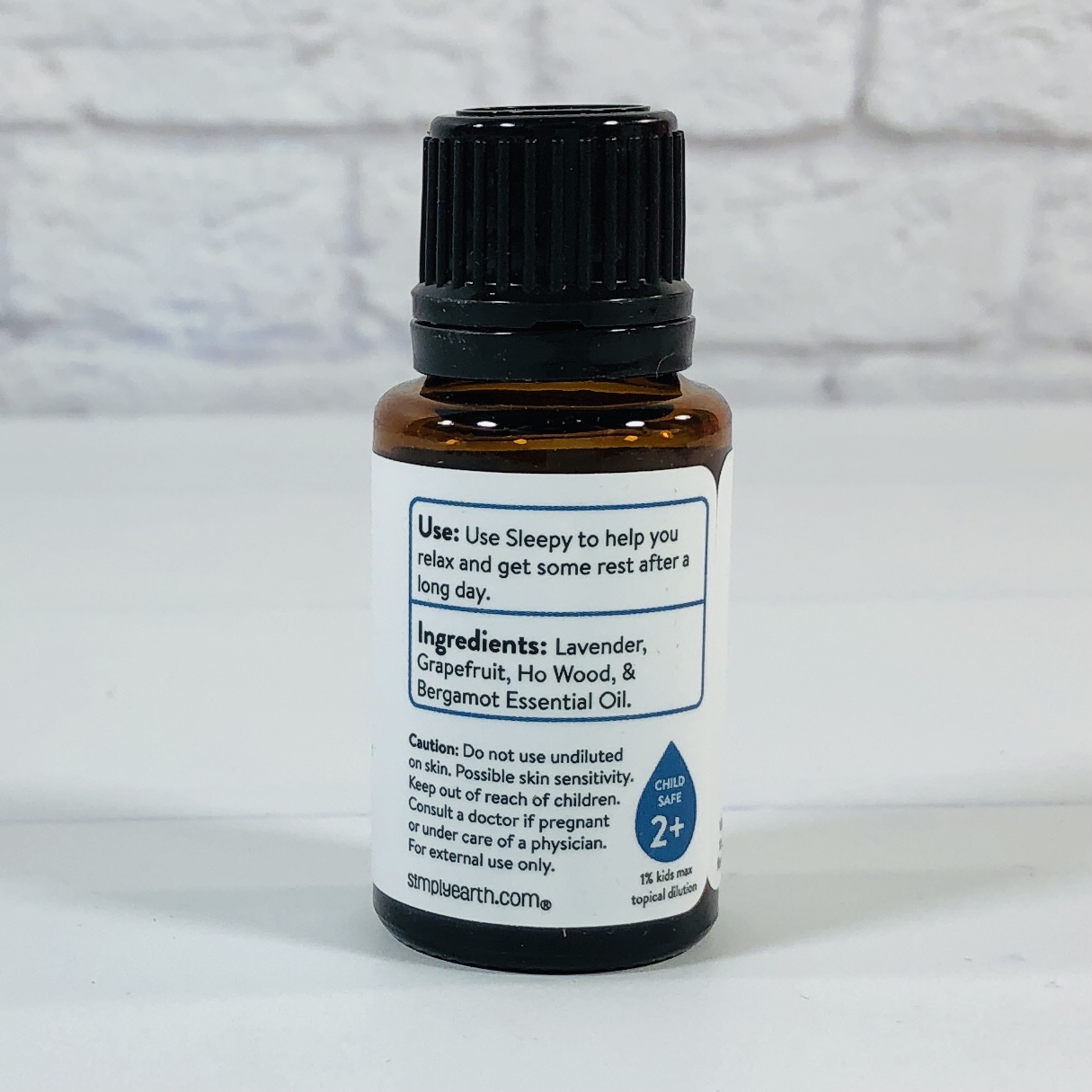 Lavender is the predominant scent here and of course is used extensively in aromatherapy for its relaxing qualities.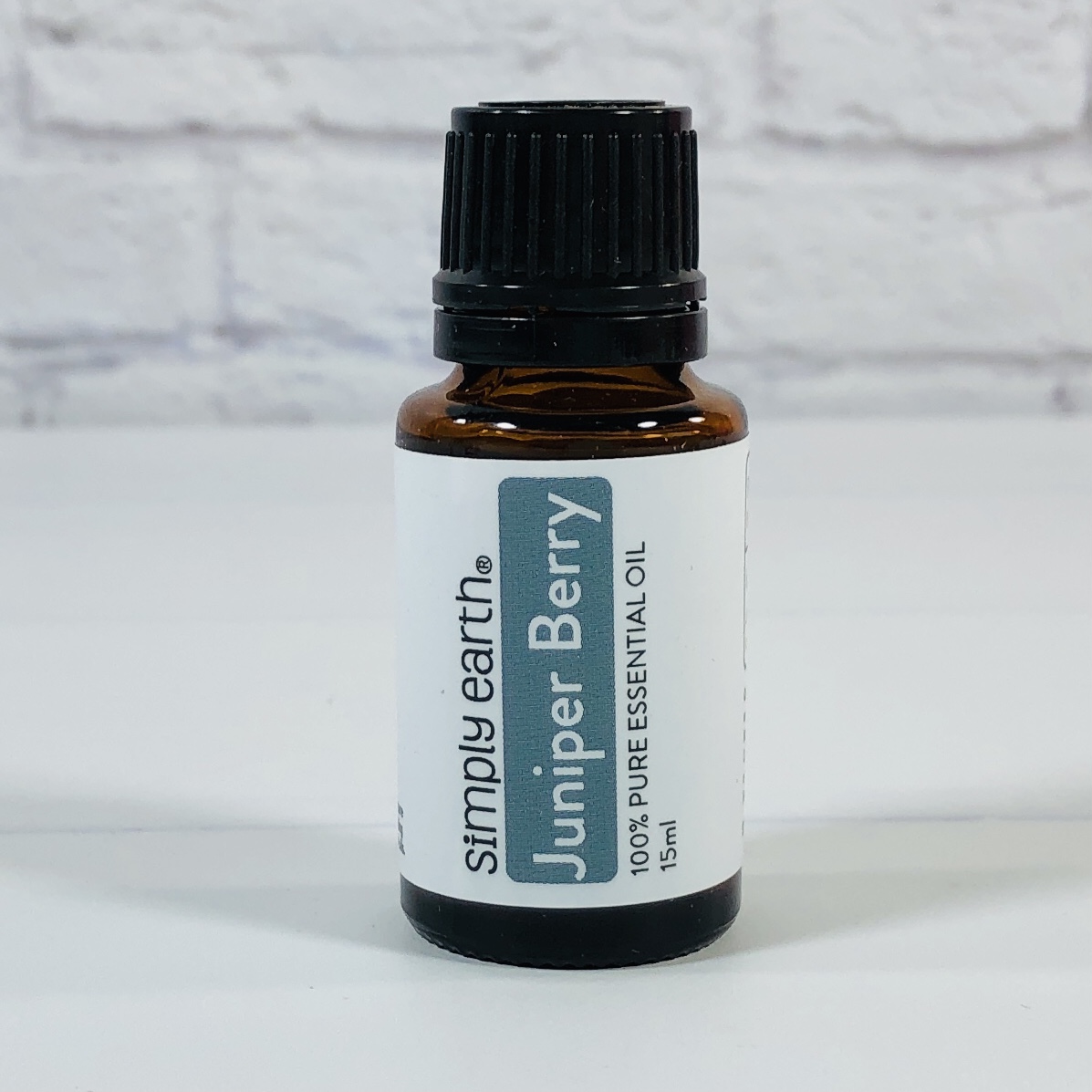 Simply Earth Juniper Berry Essential Oil ($14.99) is supposed to calm tension and soothe sore muscles.
It is made of berries and twigs from the juniper bush/tree. It smells green and woody.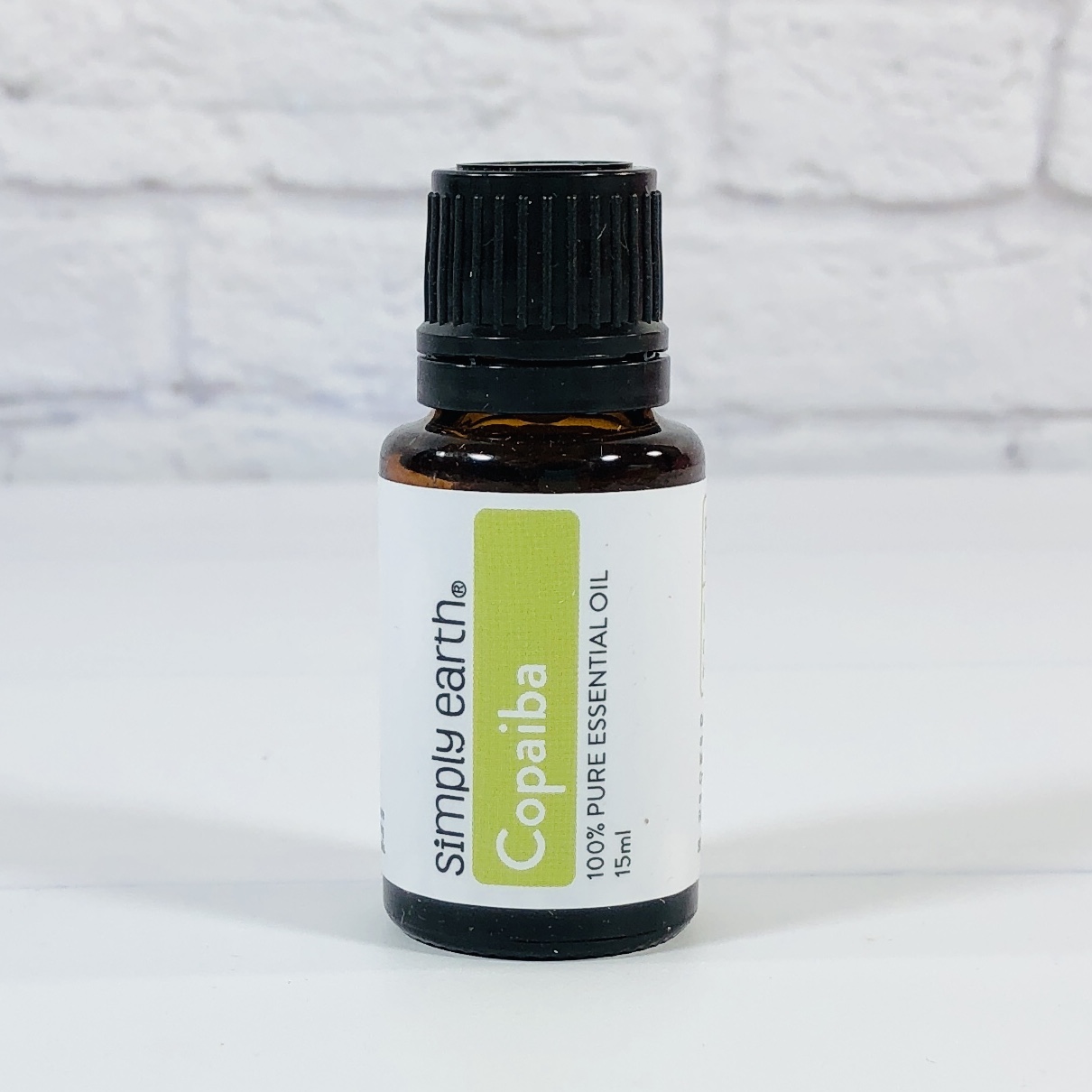 Simply Earth Copaiba Essential Oil ($15.99) is another new-to-me oil! It comes from the rainforest in Brazil and has been used for skin conditions but also for improving mood.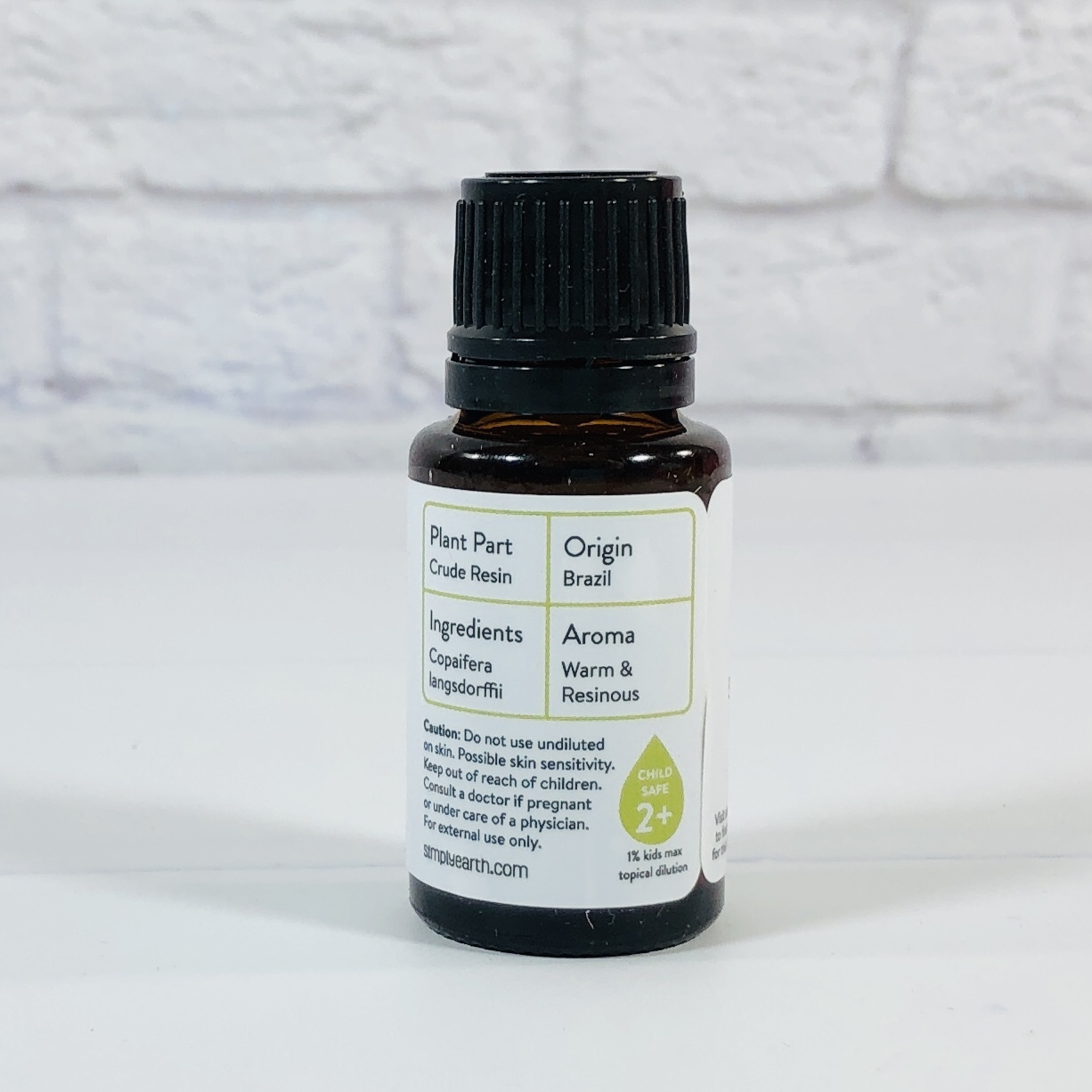 Copaiba is a resin that comes from the copaifera tree. It smells woody and spicy. FYI, you can find more recipes using all of these oils on the Simply Earth website.
Now, the projects! I would suggest watching the how-to videos on the Simply Earth website or YouTube. I noticed that some of them aren't up yet, I think they must they release them throughout the month, but they can provide some visuals to help make it easier to complete the projects.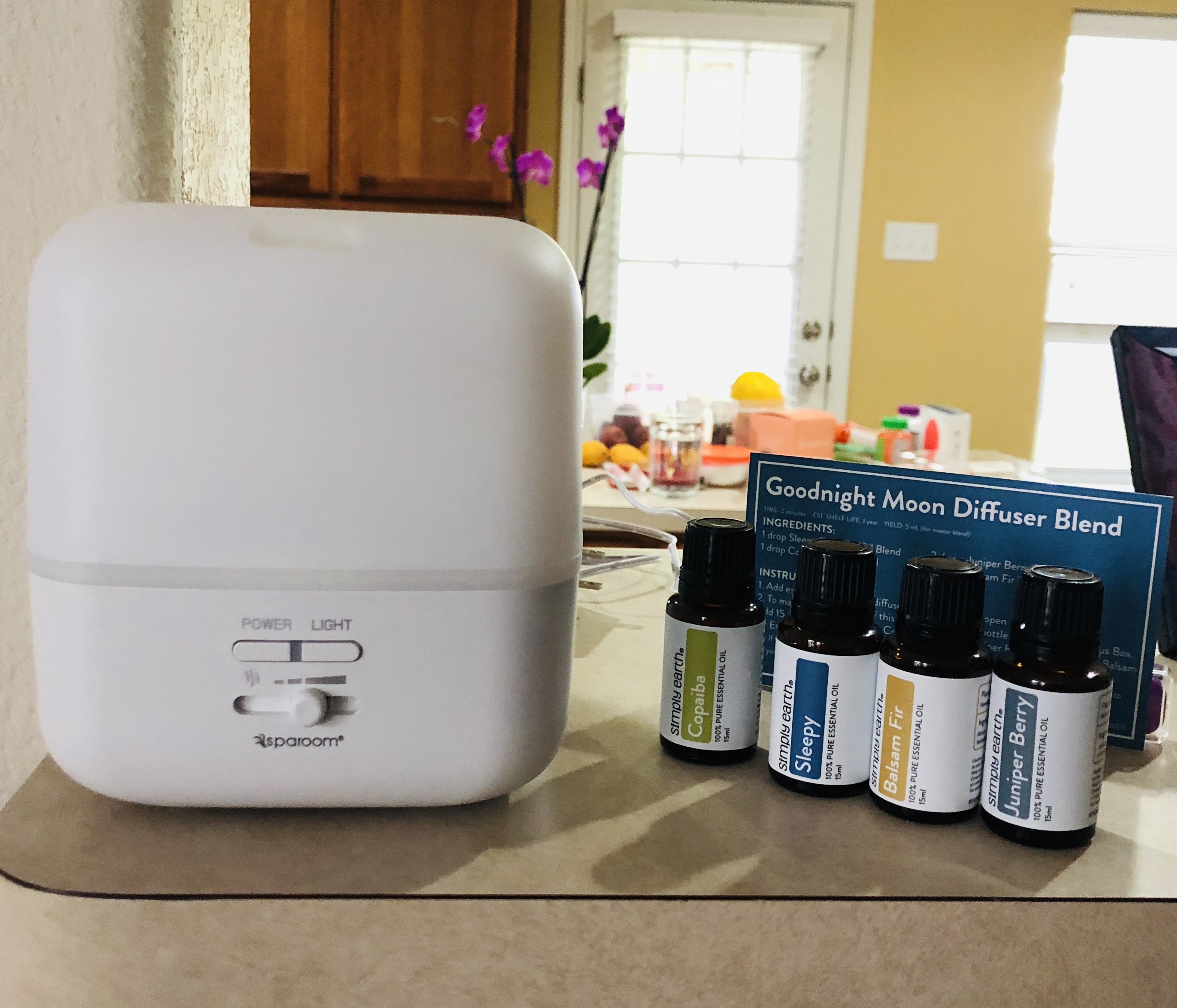 I tried 5 out of 6 recipes this month, skipping the micellar water for now. The first recipe I tried was the Goodnight Moon Diffuser Blend. I simply dropped in the appropriate amount of oils, added water, and pressed "on". This is a relaxing scent meant to be used before bed. It smells warm and comforting but not overly of lavender. You can make a master blend of the essential oils to make it even easier to diffuse in the future.
Next, I made the Moon & Back Roll-On, which was super easy.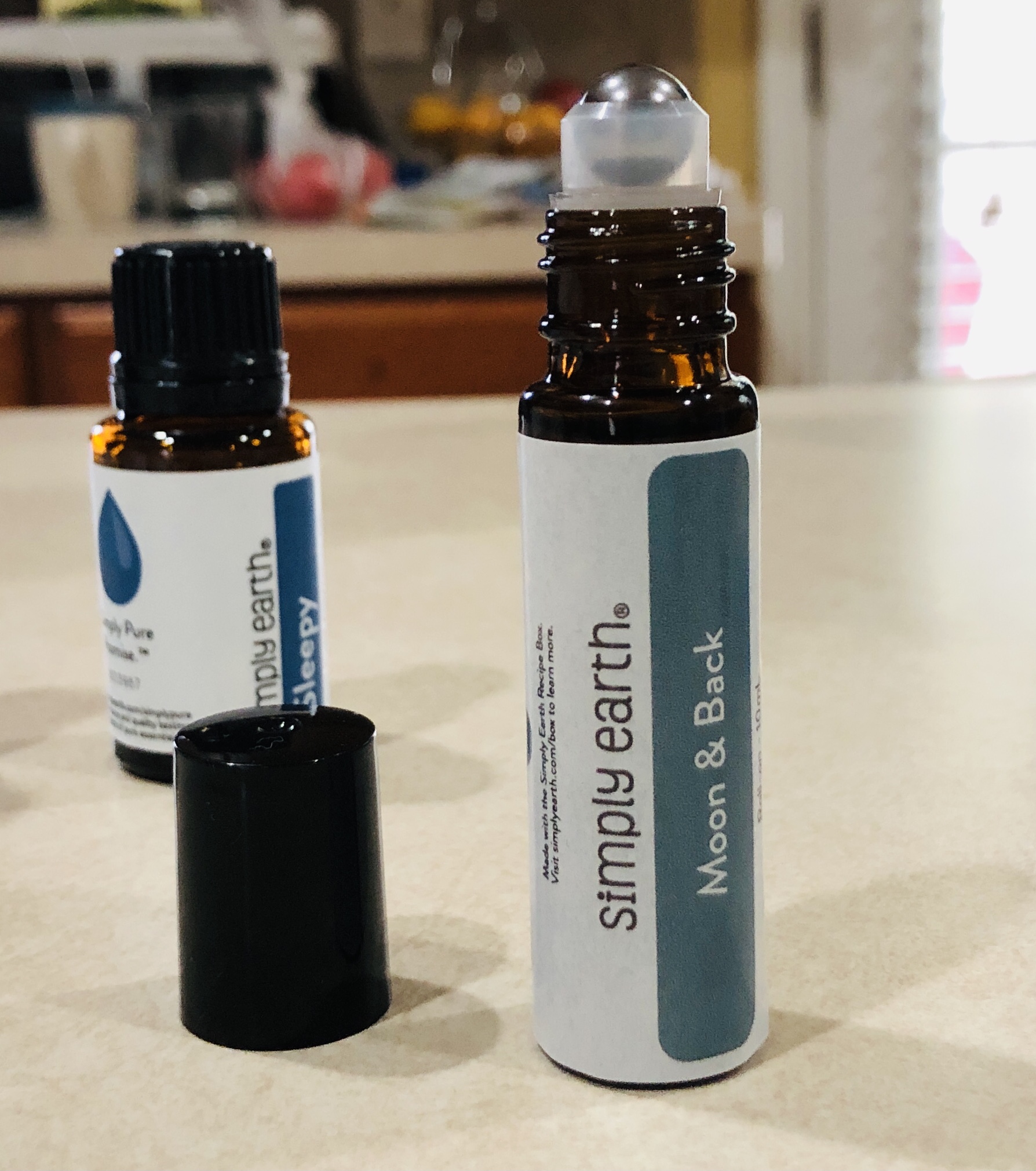 Just place the drops in the bottle, swirl them to mix, then top with coconut oil. Replace the roller-ball and shake to mix, and don't forget to place the sticker on the bottle. Roll it on wrists, take a deep breath, and relax.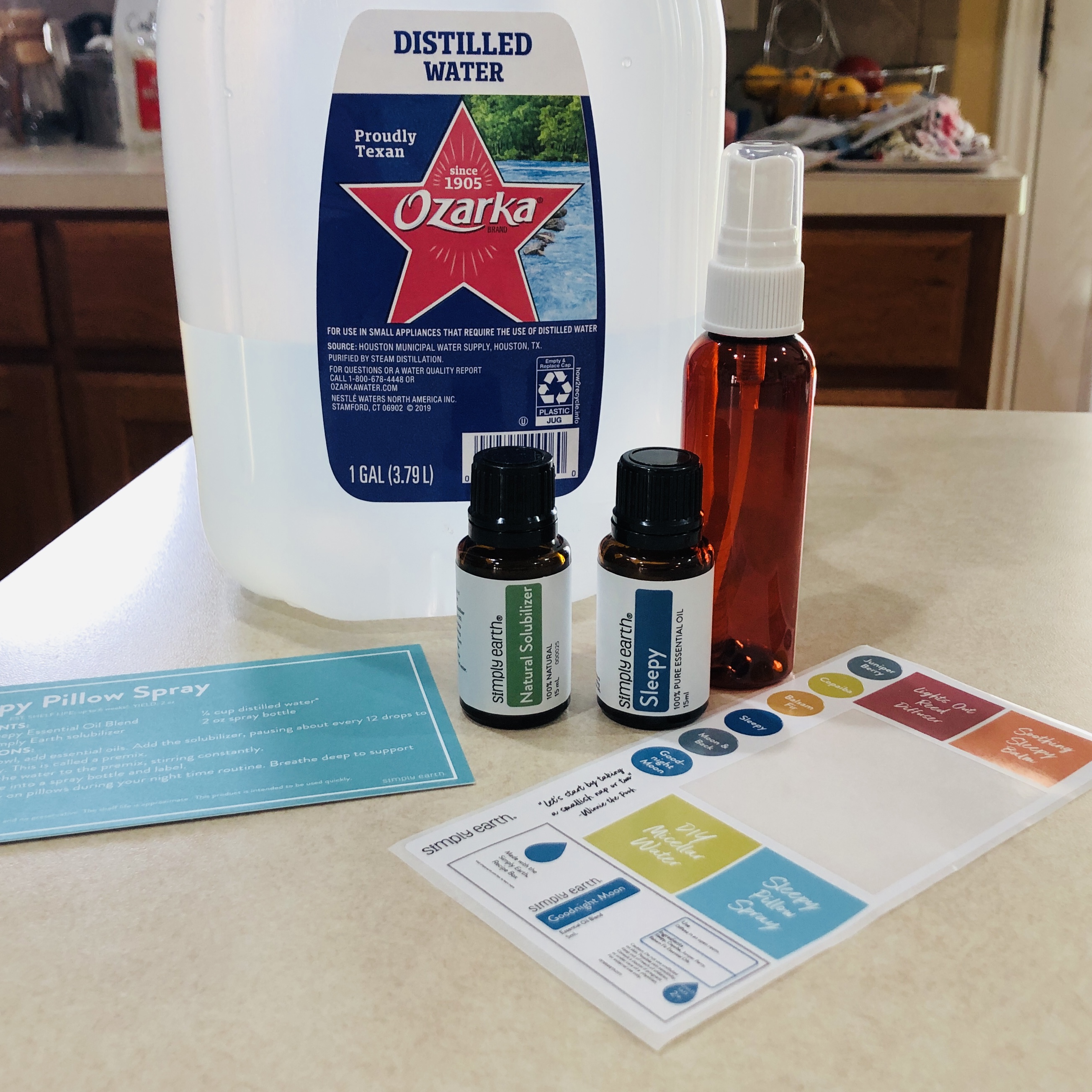 Sleepy Pillow Spray was next.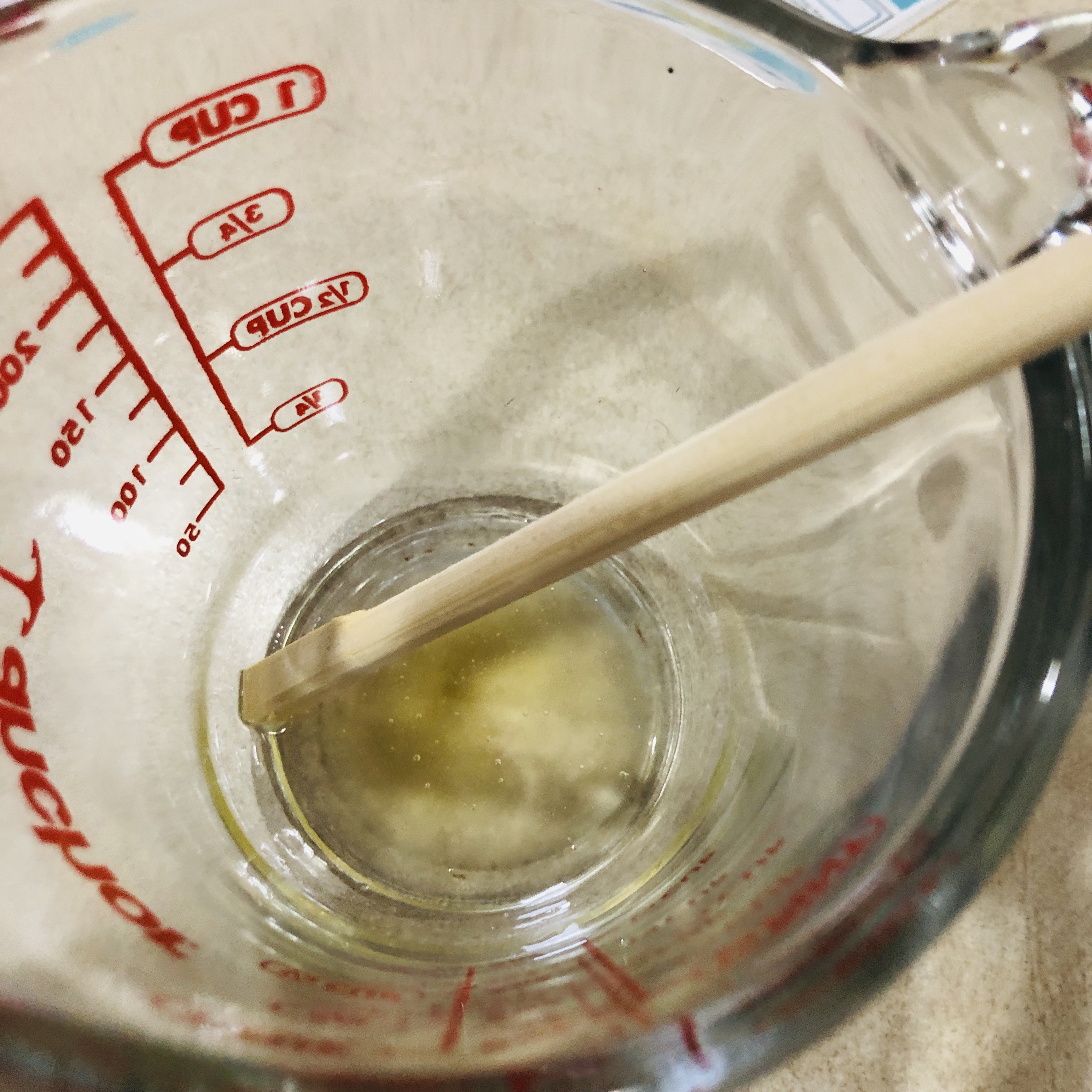 I placed the required number of drops of essential oils and solubilizer and then stirred it with a chopstick of all things. They called this the premix. The solubilizer comes out very slowly. I used a measuring cup instead of a bowl because it has a spout and I knew I would need help getting it into the bottle. A funnel would work too.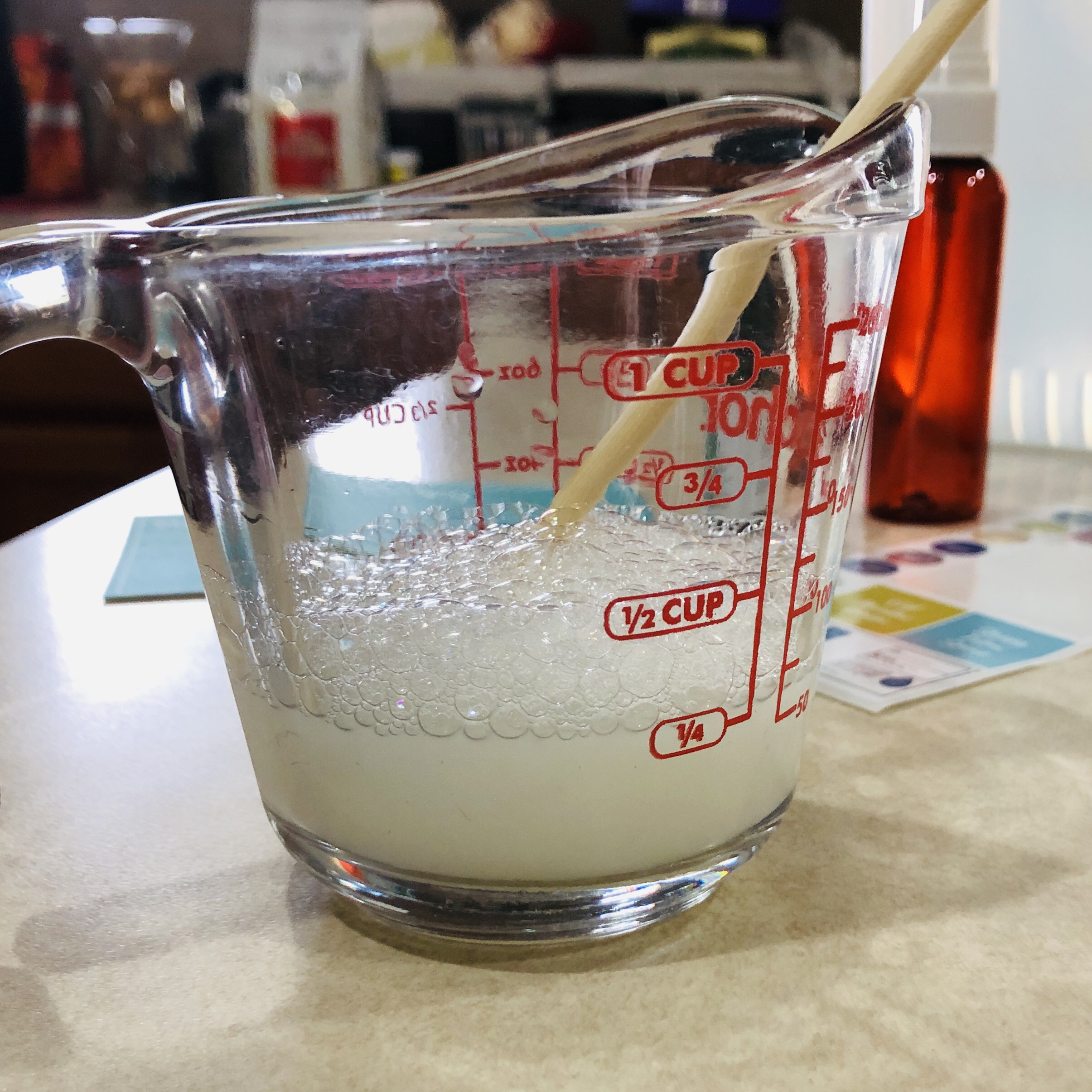 Next I added water and stirred again. It got kinda foamy.
I poured it into the bottle and then placed the sticker on the outside. I just need to shake it up and spritz my pillows before bed. The product is milky-looking.
Now for the Lights Out Reed Diffuser!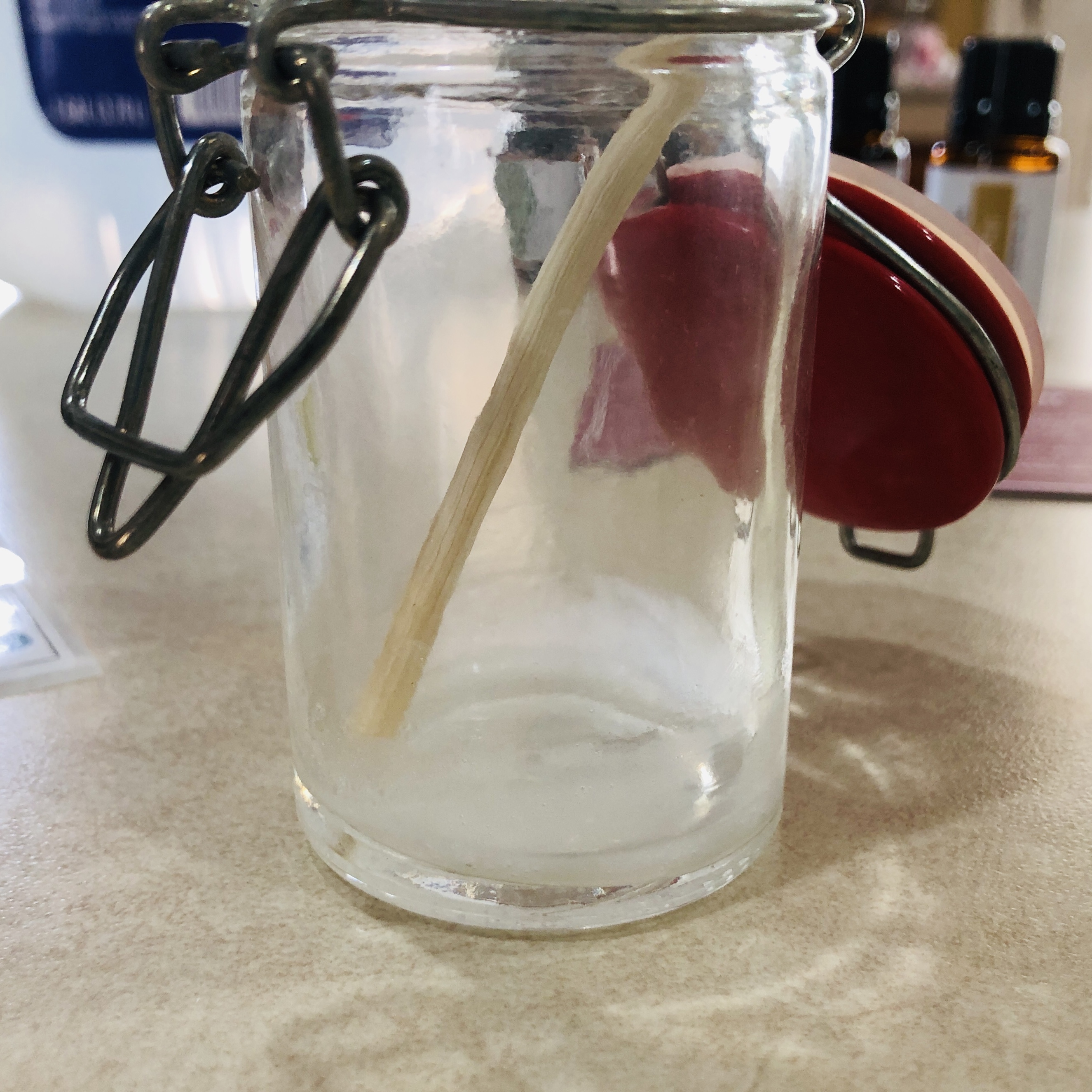 I mixed the essential oil drops and the solubilizer together in a jar from my collection of jars and things.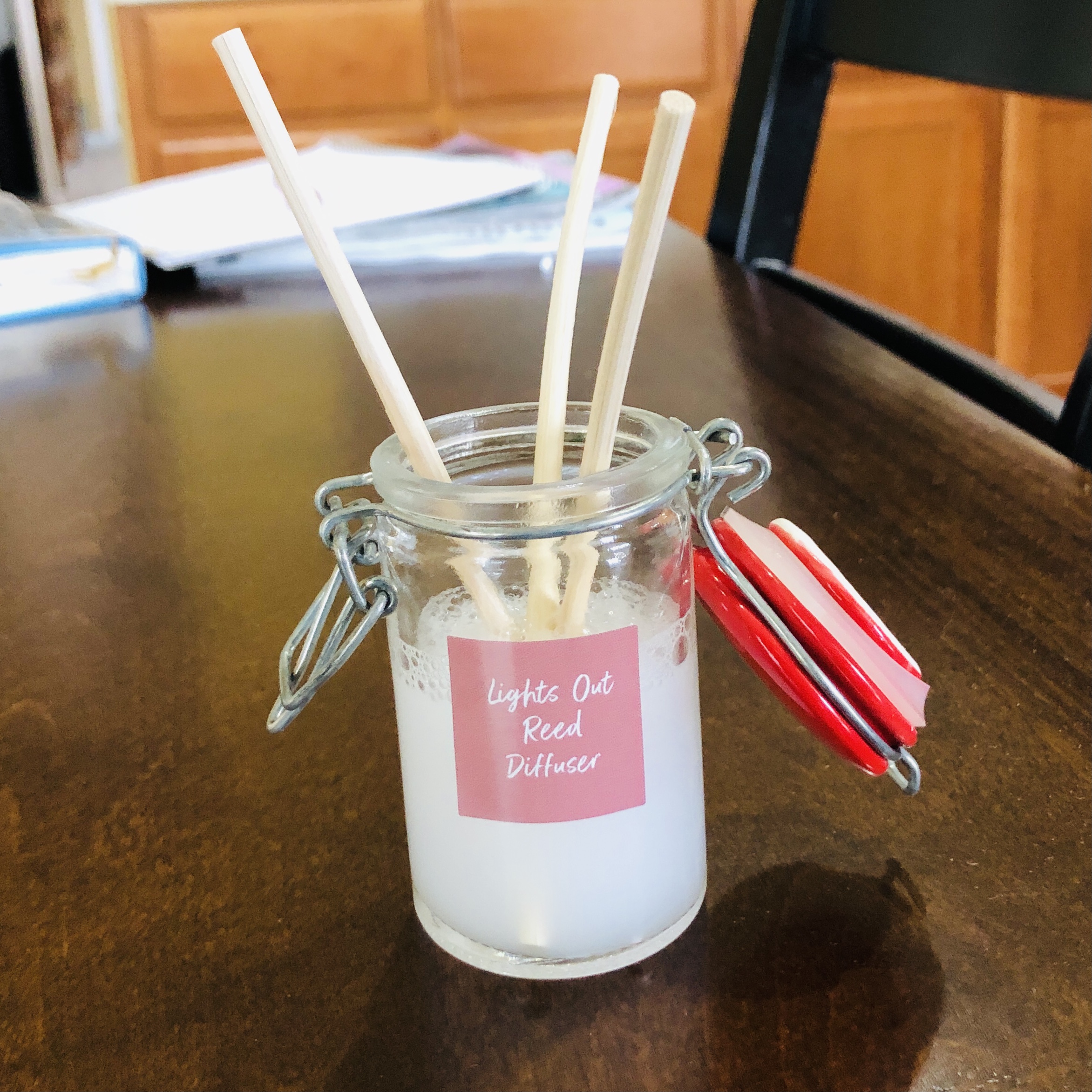 I added the water and stuck the reeds inside and this is supposed to diffuse the scent into the air. Again, it is milky-looking. Also, the directions call for 6 reeds but I only received 3.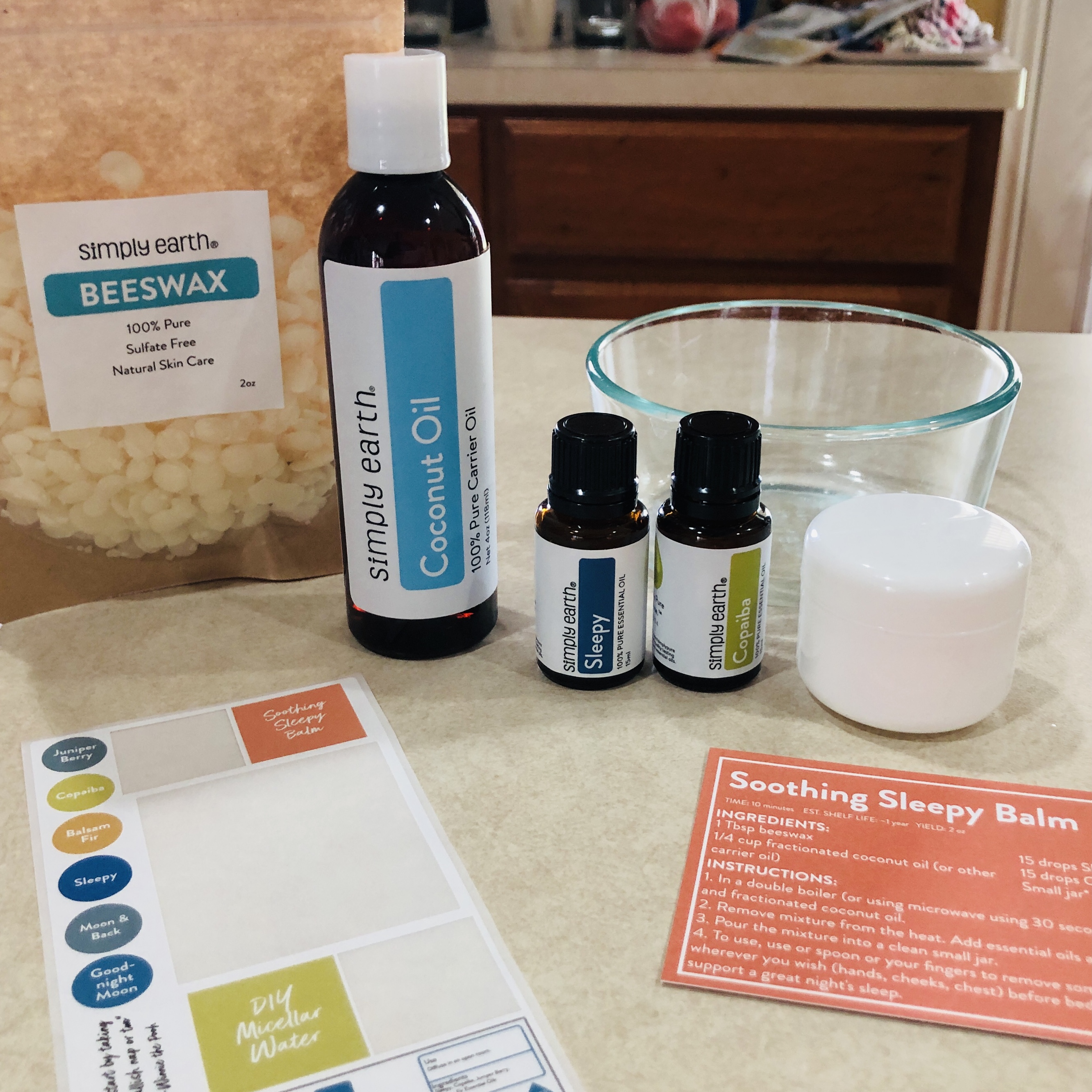 The final recipe I tried was the Soothing Sleepy Balm.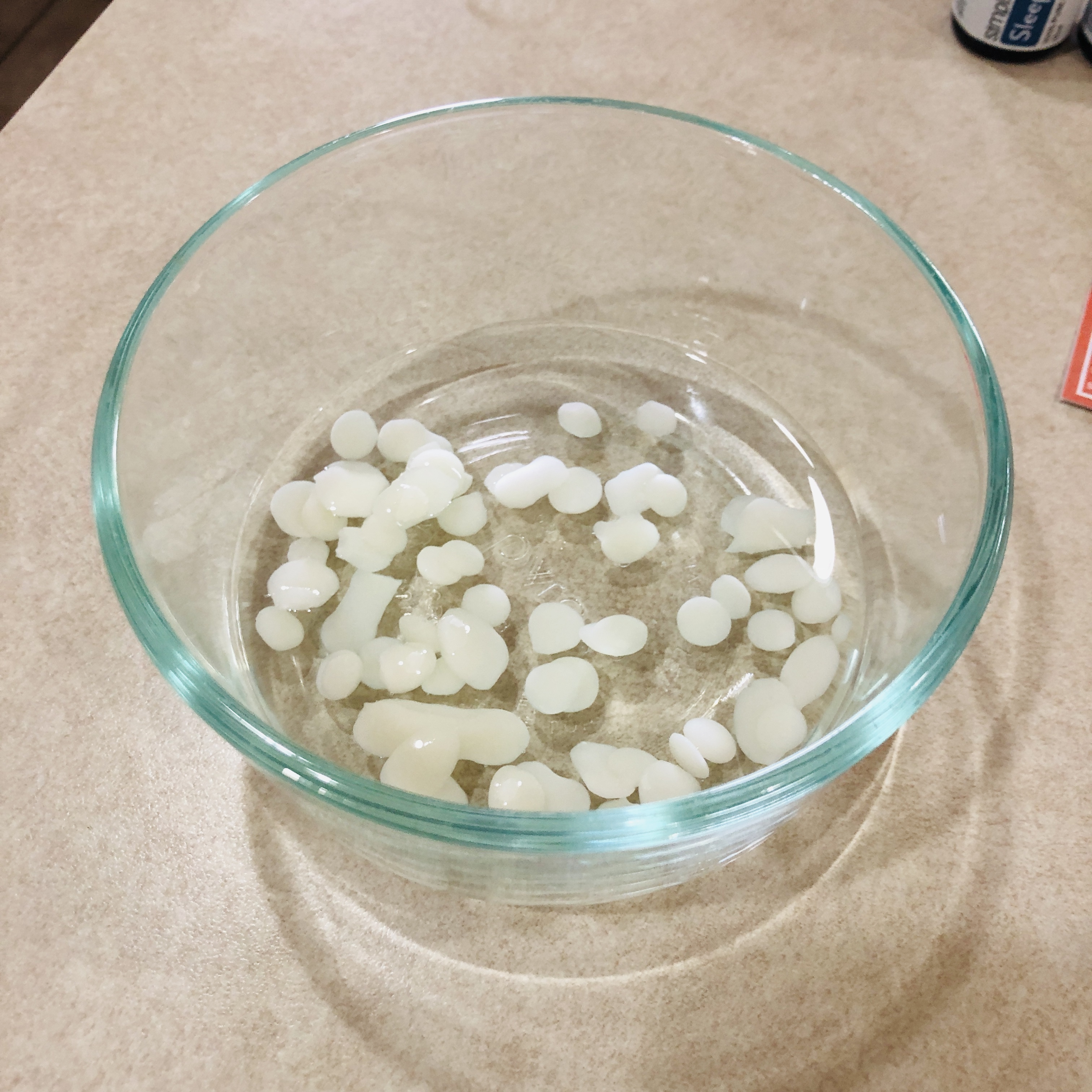 I placed the beeswax and coconut oil in a glass dish and microwaved for 30 seconds, gave it a stir, and then did another 30 seconds. My beeswax melted down quickly, although you could also use a double boiler.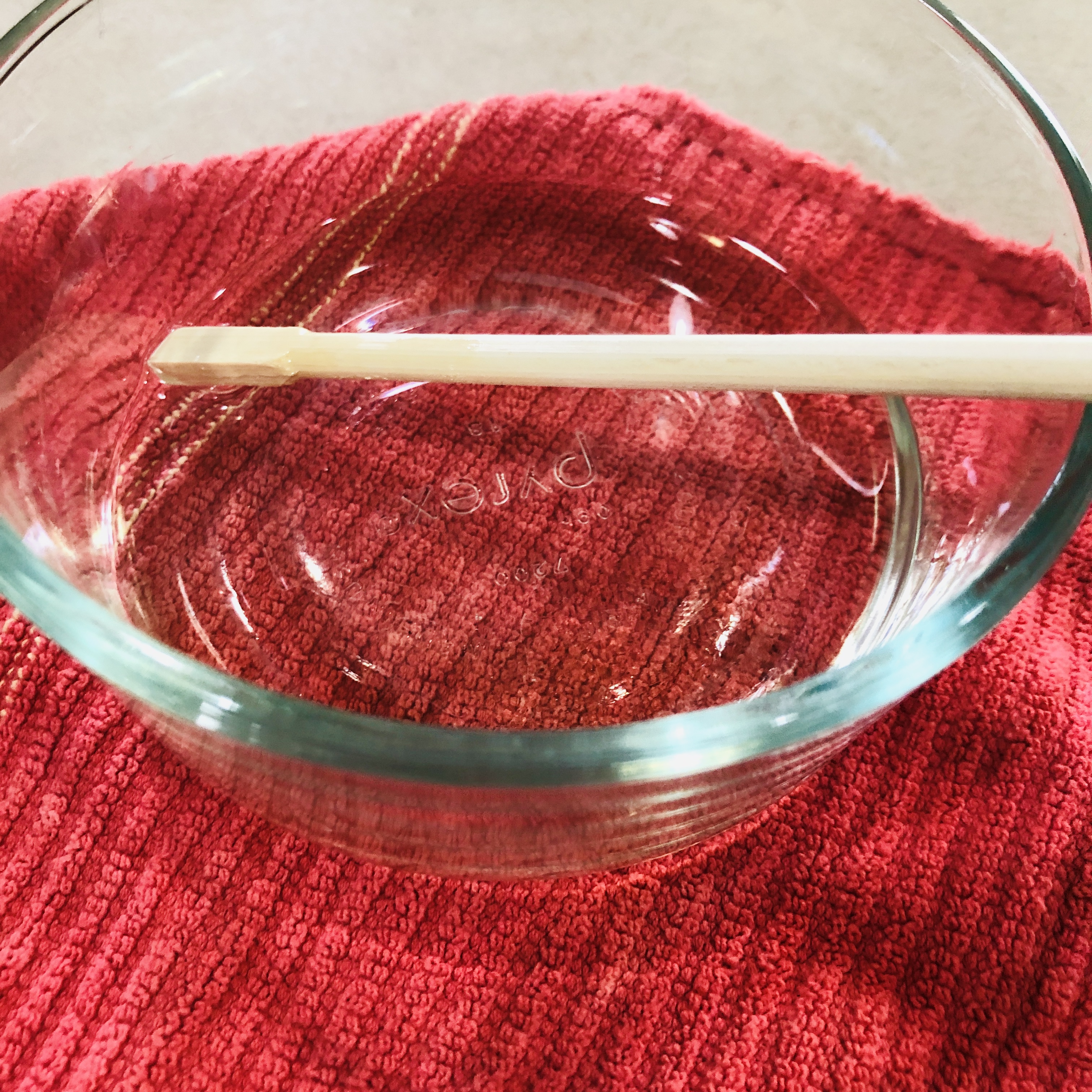 Next I stirred in the essential oils.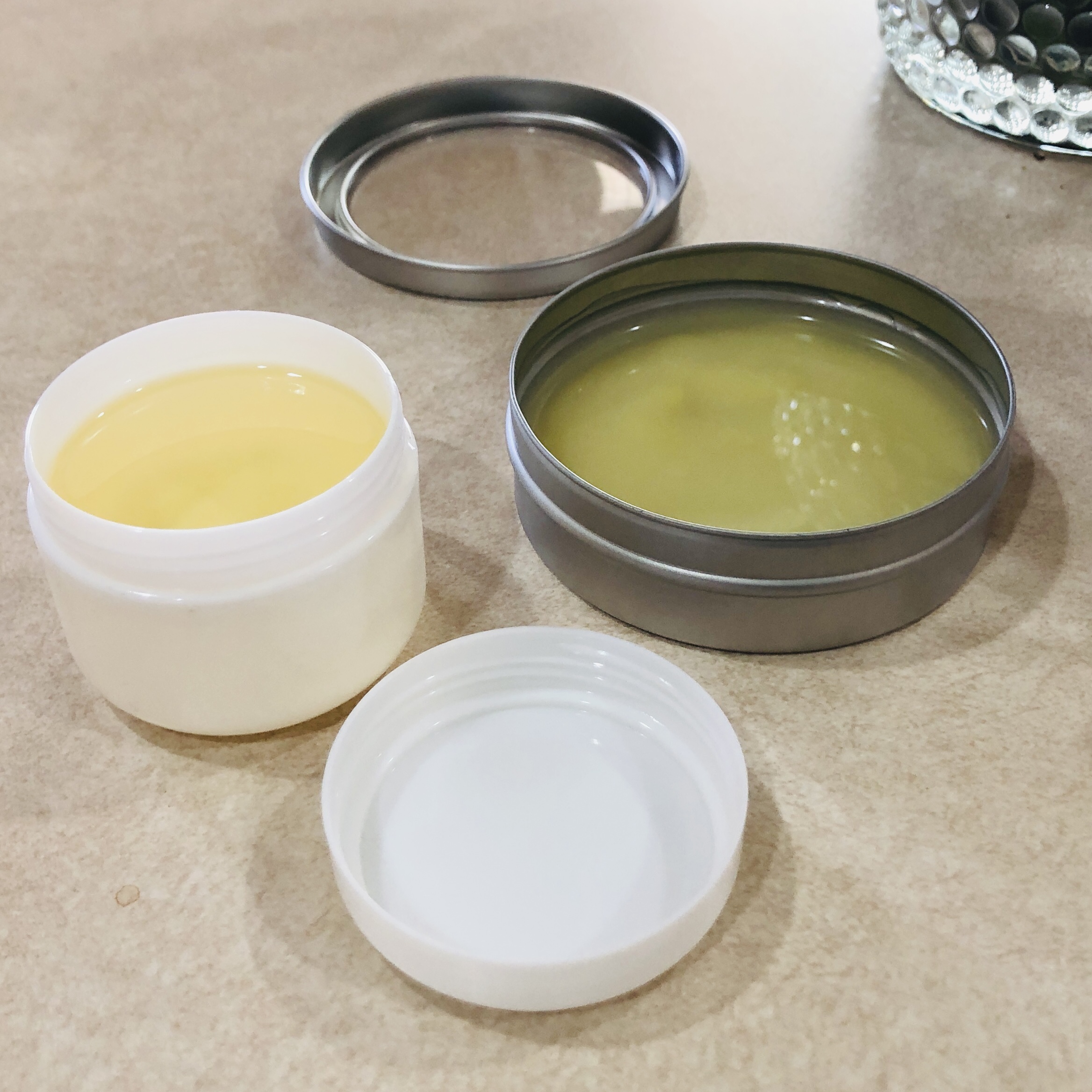 I had a container in my stash and used that but then I had extra product and poured it on top of another balm I made from a previous box. Let it cool until solidified.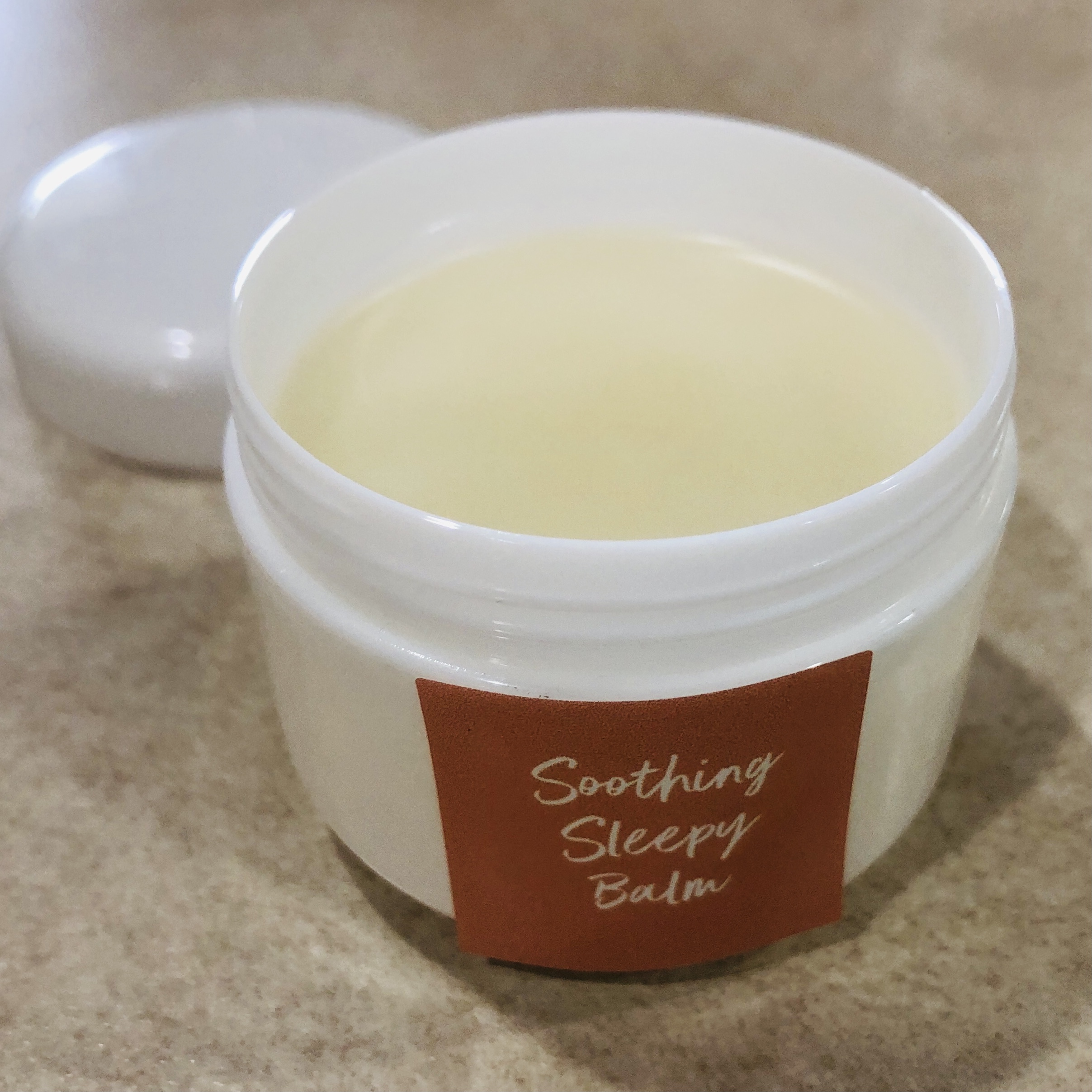 I placed the label on the container but I don't think it's going to stick. The balm feels amazing on my skin, it's like buttah, and of course it smells lovely and relaxing too.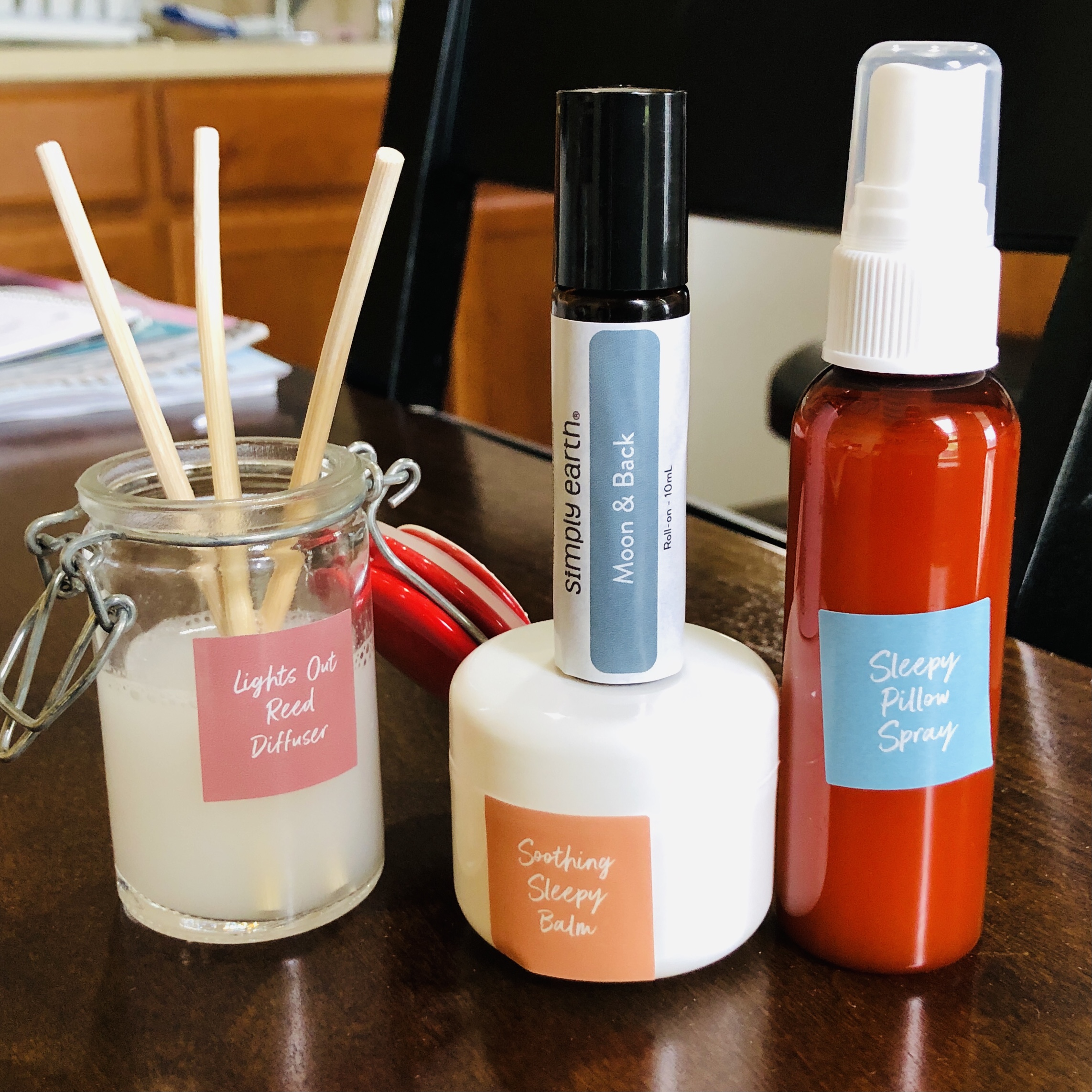 I had so much fun making my relaxing essential oil goodies by using the recipe cards, oils, and extras from the April Simply Earth Box! Every month I show my husband the items I've made and every month he tells me I need to start a business, the products come out looking so good. I was especially pumped about the Soothing Sleepy Balm, it looked just like the kind of balms I receive in natural beauty boxes! I also love the diffuser blends and of course the roller-balls. The sleepy time spray will be used frequently and there is plenty of solubilizer left for me to make more batches, or to even come up with other scent combos for room sprays. Don't forget to check out those videos for tips, although you probably won't need them for this month's projects, they were super simple.
What do you think of the Simply Earth box?